From discovering the roots of Guinness and Irish Whiskey to mummified animals and hungry trees, there are so many diverse things to do in Dublin to satisfy any curious traveler.
Given that there's so on offer, how will you know what to do to make the most of your trip to this cultural powerhouse of a city?
Well don't worry, because I've gone and done the hard work for you! Combining my own experiences with insider knowledge, I've put together this list of the best and perhaps lesser known things to do in Dublin.
So without further ado, let's jump into what awesome stuff Dublin has to offer.
With so much to see when you're visiting Dublin, you might worry about running out of time! I've listed the top 5 unmissable things to do below so you don't miss out – even if you're only on a short trip.
Foodies and hungry backpackers will be pleased to hear that Dublin is full of gastronomical gems. The best way to discover all this food is on a tour of the city with a local, as you'll be shown all the cool, hidden places that tend to get missed by tourists.
No trip to Ireland is complete without a pint of Guinness with an Irish breakfast. So a food tour around Dublin will leave no stone unturned. This is a great way to get to know the city on your visit to the Republic's capital.
2. Eat and drink inside an old Church
Ever seen a church converted into a bar and restaurant? Well, you will once you've visited The Church in Dublin. Dating back to the early 18th Century, the building certainly looks the part thanks to its wood panelling, columns, wood beams – even the organ's still here.
However, instead of pews and cushions, you'll find beer taps and pints. Coming here is a truly unique thing to do in Dublin, for foodies and beer lovers alike. And don't worry: the church was deconsecrated in 1986, so there's no actual blasphemy happening on hallowed ground here.
Entrance: Free
Hours: Monday – Wednesday (10:30am-10pm), Thursday (10:30am-11:30pm), Friday (10:30am-12:30am), Saturday (10:30am-01:30am), Sunday (11:30am-10pm)
Address: Junction of Mary St. and, Jervis St, Dublin 1, D01 YX64, Ireland
Look, there's no shortage of great choices when you're looking at where to stay in Dublin. But hear me out here… It's a bloody castle!
This unique accommodation is one of the most affordable castles in Ireland, and it's only 20 minutes from Dublin city centre by public transport. It's a good option if you want to explore the city, but prefer to stay amongst nature.
You'll be on the northern coastline of Dublin Bay, with 360-degree views of the sea. The castle is beautifully restored and sleeps 4 guests in two bedrooms. Even if you make it a short break away from the city, staying here is sure to give you a memorable experience.
Everyone knows about Guinness, right? It's literally one of the most famous things about Dublin, one of its most well-known international exports, and is therefore pretty much synonymous with the city. It sort of automatically makes this one of the most awesome things to do in Dublin. Yep, the Guinness Storehouse involves a tour and it's all about the black stuff, of course, so naturally, this one piques our interest, you know? Combine that with tastings, which we're wholly down with, plus a rooftop bar and a free pint, and we're all over this one.
Entrance: €15-30
Hours: Wednesday (10am–5pm), Thursday (10am–5pm), Friday (10am–5pm), Saturday (10am–6pm), Sunday (10am–5pm), Monday (10am–5pm), Tuesday (12–5pm)
Address: St. James's Gate, Dublin 8, D08 VF8H, Ireland
Visiting St Patrick's Cathedral is one of those things that everyone should add to their Dublin itinerary. There is a fee for visiting parts of the building, but it's also well-worth admiring from the outside.
Interestingly Jonathan Swift – the author of Gulliver's Travels – was Dean of the Cathedral in the 1700s and is buried in the grounds. The Cathedral itself is over 800 years old and is one of the coolest free things to see in Dublin.
Entrance: €7-8
Hours: 09:30-17:00 (Monday-Friday), 09:00-17:00 (Saturday)
Address: St Patrick's Close, Dublin 8, A96 P599, Ireland
6. Explore the National Leprechaun Museum
Discover the myths, legends, and everything there is to know about the famous Irish leprechaun. Although it's a stereotype that's kinda faded into the mists of time and old Simpsons episodes, there's an interesting history of these creatures
The Irish are renowned for their storytelling abilities, making this a great activity if you want to experience something truly unique to do in Dublin. It's also a great option if you're travelling with kids.
Entrance: €10-18
Hours: Wednesday (Closed), Thursday (10am–6pm), Friday (10am–8pm), Saturday (10am–8pm), Sunday (10am–6pm), Monday (10am–6pm), Tuesday (Closed)
Address: Twilfit House, Jervis St, Dublin, Ireland
If you love whiskey or are keen to learn more, then visiting the famous Bow Street Distillery is an absolute must when you're in Dublin. Learn the secrets behind creating world-class Irish whiskey, and enjoy some tastings along with your complimentary Jameson cocktail.
The Distillery was actually awarded World's Leading Distillery Tour, so you definitely can't go wrong. You'll also have the option to buy a bottle of personalised whiskey that's exclusive to the Jameson Distillery itself, which is quite possibly the best souvenir you could find in Dublin.
Entrance: €19-25
Hours: Sunday – Thursday: Open 11:00am – Last Distillery Tour at 5:30pm, Friday – Saturday: 11:00am – Last Distillery Tour at 6.30pm
Address: Bow St, Smithfield, Dublin 7, D07 N9VH, Ireland
Dublin has some world-famous libraries associated with it. Marsh's Library is particularly popular, and coming here is an awesome thing to do for book lovers in Dublin. It opened its doors in 1707, so there's as much history as there are books to be discovered – it's even got the original oak bookcases. It's also seen some big names, including Bram Stoker, Oscar Wilde, and James Joyce.
Visiting the Trinity College Library is also a popular activity for book-lovers visiting Dublin. With over 6 million books within its walls, it is the largest library in Ireland and dates all the way back to 1592. While it's in full use by the university, visitors flock here all year round to marvel at this inspiring place.
9. Do the James Joyce no-pub challenge
Speaking of James Joyce, the Dublin writer once wrote, "A good puzzle would be to cross Dublin without passing a pub," (Ulysses, 1922). The challenge was accepted – for almost 100 years – until it was eventually solved (by an algorithm no less).
Today, the challenge has become one of those famous things to do when you're in Dublin. It's great fun especially if you're travelling in a group, and if you don't succeed – well, what's the worst that can happen when finding a pub? Reboot with a pint, and give it another go.
This 2-hour bus tour is the perfect blend of history, horror, and comedy! It's a great way to learn about Dublin's darker side, with just enough laughter to lighten the mood. Who knew plague and torture could get so entertaining?
There's a great atmosphere throughout the bus, but you'll get to enjoy a pint of Dublin's best Guinness to top it all off. This is a really great experience for history lovers, and one of the coolest things to do in Dublin at night.
Entrance: €28
Hours: Starts at 7:45 PM
Address: Dublin Bus Head Office 59 Upper, O'Connell Street Upper, Dublin 1, D01 RX04, Ireland
11. Wind down in the Iveagh Gardens
For a more relaxing experience, the Iveagh Gardens are a great place to have a picnic and chill out. They're located close to St Stephen's Green but are less well-known, so you'll be sure to have some peace from the bustling city.
These beautiful gardens date back over 300 years, so you'll be sitting in a piece of Irish history. It's a beautiful place to come and enjoy a picnic or some time alone, away from busy tourist areas.
Entrance: Free
Hours: 08:00-16:00
Address: St Stephen's Green, Park, Dublin 2, D02 HX65, Ireland
12. Go and see The Hungry Tree
For something completely low-key and left-field, why not visit a tree that's 'eating' a cast-iron bench? The tree itself is 80-years-old and is also located on the grounds of the oldest surviving law school in Dublin: the King's Inns.
The bench is actually older than the tree, which was seeded slightly too close to it, evidently. Today, it's so popular that it's become a bit of an icon in Dublin. The tree has even gained "heritage" status – talk about fame.
Entrance: Free
Hours: 07:30-19:30 (Monday-Friday)
Address: King's Inn Park, Co. Dublin, Ireland
13. Wakeboard outside Google's EU HQ
You've heard of Silicon Valley, but Silicon Docks might be new to you. It's Ireland's version of the tech-paradise and hosts a load of big names, including Facebook, Twitter, Airbnb, LinkedIn, and Google.
Wakeboarding might not be the first activity that springs to mind in this area, but it's one of the coolest and slightly less well-known things to do in Dublin. No previous experience is required and it's also kid-friendly, just head to Wakedock in the Grand Canal Dock and get started!
Dublin is a charming city and has inspired a number of artists throughout the years. There are several literary heavyweights that inhabited Dublin at one point or another, these include Oscar Wilde, Samuel Beckett, W. B. Yeats, and Bram Stoker (the mastermind behind Dracula).
If you're a book lover, looking out for tributes to these writers is an exciting thing to do as you explore the city. There are also a number of literary tours available if you really want to dig deep – these will take you around the former homes and small museums dedicated to the authors.
Dublin is famous for pubs, so a pub crawl ought to be part of any traveller's itinerary. You might not be able to visit every single pub on your weekend in Dublin; there is over 1000 total. But a crawl is probably the best way to see as many as possible!
Each pub is unique with its own share of that Irish charm, but some will inevitably be more touristy than others. This top-rated traditional bar crawl is backpacker-friendly, so you'll be able to get to know other travellers while experiencing local favourites.
16. Chill on St Stephen's Green
St Stephen's Green is one of the most popular places to come to Dublin for a day trip of rest and relaxation. A popular thing to do in Dublin is to walk around the park on the lookout for some of its historic features, which include the magnificent Iveagh House.
Picnics are also a popular activity on the Green. There are some nice food vendors nearby; Aungier Danger sells some amazing doughnuts, so definitely grab yourself a couple.
Entrance: Free
Hours: 07:30-dusk (Monday-Saturday), 09:30-dusk (Sunday and Bank Holidays)
Address: St Stephen's Green, Dublin 2, Ireland
Great things come in small packages, and this quaint museum is no exception. Situated inside a Georgian house on St Stephen's Green, the museum has over 5,000 artefacts explaining Dublin's history during the 20th century.
It's one of the coolest places to visit in Dublin and has won and been nominated for various titles, including the European Museum of the Year in 2012. Exhibits include the very first edition of James Joyce's Ulysses and a statue of Bono, amongst other things. There's also a tour every Thursday on the history of women in Dublin, which is pretty cool.
Entrance: €8-12
Hours: Open every day from 10 am to 5 pm. The last admission is at 4.45 pm.
Address: 15 St Stephen's Green, Dublin 2, Ireland
What's better than a walking tour of Dublin? A cycling tour, of course. As long as you're comfortable on two wheels and up for a bit of exercise, seeing Dublin on two wheels is a super fun thing to do.
On this cycling tour of Dublin, you'll get to hear all about the likes of the massive St Patrick's Cathedral, Temple Bar, the Georgian architecture of Northside, College Green, Dublin Castle and loads more. A coffee break is included, so you can really take the time to soak it all in.
19. Make friends with mummies at St Michan's Church
Ireland's crazy history also involves Vikings – who are to thank for St Michan's Church. Dating back to 1095, the Church sits on the banks of the River Liffey and attracts numerous visitors to its vaults and crypts.
The mummies are preserved members of crusaders and influential Irish families, who lie in open coffins and are popular visitor attractions in Dublin.
Entrance: Free
Hours: 12:30-15:30 (Monday-Friday), 10:00-12:45 (Saturday)
Address: Church St, Arran Quay, Dublin 7, Ireland
20. Learn all about Irish rugby history
Another of Ireland's most famous exports is its rugby. The Landsdowne Road Stadium was the oldest surviving stadium in Ireland, housing the sport from 1872. It was replaced by the new Aviva Stadium in 2007, used by Ireland's world-class Rugby Union team as well as their national football team.
Sports fans visiting Dublin can take a tour around the new stadium. You'll be taught all about Irish rugby history, walk through those famous tunnels and see the dugouts and the team's dressing rooms.
Entrance: €10-15
Hours: 10:00-17:00
Address: Lansdowne Rd, Dublin 4, Ireland
Dublin's Christ Church Cathedral is magnificent from the outside, and home to the largest crypt to be found in Great Britain and Ireland. The crypt is a whopping 63.4 metres long and dates all the way back to the 12th century, while the Cathedral has been around since 1030.
The top things to see here are the Cathedral's stunning architecture, but most visitors are attracted to the mummified animals – a cat and a rat found stuffed inside the organ pipes. If you're around, this is definitely one of the more unusual things to do in Dublin.
Entrance: €3-7.50
Hours: 09:30-17:00 (Monday-Saturday), 12:30-14:30 (Sunday)
Address: Christchurch Pl, Wood Quay, Dublin 8, Ireland
22. Experience the grand Powerscourt Centre
If you like shopping and history then you're in luck – the Powerscourt Centre Dublin provides an experience that perfectly comprises both to make a unique shopping experience.
Set in a huge Georgian house just off Grafton Street, The Powerscourt Centre is basically a boutique mall of shops, cafes and restaurants centred around an atrium. Antiques, make-up, sneakers… you can get it all. If you're so keen on shopping, a walk around the building is a worthy thing to do in itself.
Entrance: Free
Hours: 11:00-17:00 (Monday-Saturday), 12:00-17:00 (Sunday)
Address: 59 William St S, Dublin 2, D02 HF95, Ireland
Ireland is a predominantly Catholic country, so you may not be so aware of the Jewish community in Dublin. There are some amazing tours on offer, which will unveil another and lesser-known side to the city. You'll be taken around historic areas where Jews were 'permitted' to live from the 12th Century until their expulsion in 1290).
You'll also be taken around Ireland's modern-day Jewish community, where you'll find kosher bakeries and learn all about its turbulent past.
Entrance: Free
Hours: 16:00-21:30 (Tuesday-Sunday)
Address: 3 Wynnefield Rd, Rathmines, Dublin, D06 F2Y2, Ireland
24. Take a stroll along the River Liffey
The River Liffey flows through the centre of Dublin, dividing the north from the south side. Walking along its banks is one of the best things to do in Dublin on your first visit to the city, as it acts as a reference point for Dublin's major attractions.
Walking along the river is a day out in itself; there are plenty of places to stop off for breakfast, lunch and dinner, and you'll find numerous activities along the river. It's beautifully lit up at night, so make sure it check it out in the evenings.
To make your trip as amazing as it can be, you'll need to find an awesome place to stay in Dublin. These are our top recommendations for accommodation in Dublin…
This modern and spacious apartment is one of our top Airbnbs in Dublin. Sleeping up to 3 guests, it's the perfect place to stay if you're wanting to enjoy the city both day and night.
Like all good things, this Airbnb is surrounded by pubs and bars. Note that it can get a little noisy, however, so make sure to keep location in mind when you book!
Kinlay House is one of Dublin's best hostels; it's affordable, Wifi and breakfast are included and has an unbeatable location.
The hostel is right in the heart of Temple Bar, close to both Trinity College and Grafton Street. It's also a 30-minute direct bus from the airport, so getting here is a piece of cake.
Situated in Phibsborough, this cosy hotel is the perfect base for your trip to Dublin.
All rooms come with ensuite bathrooms, as well as tea and coffee making facilities, flatscreen TVs, and Wifi. It's just a 15-minute drive from the airport, and there's a garden, restaurant and bar for guest use.
Invest in good travel insurance! You never know what may happen on the road.
Walk everywhere! Dublin isn't huge, and it's pretty easy to get everywhere on foot. If you're travelling on a budget, this is a great way to save money.
If you're not able to walk, a Leap Visitor Card costs €19.50 and gives you 3 days unlimited access to a number of bus, tram and rail services.
Bring a good water bottle with you and avoid buying single-use plastic ones!
Keep your belongings close. Ireland is absolutely safe to visit, but pickpockets tend to target unassuming visitors.
Steer clear of streets and crowds after pub closing times – especially on weekends – as things can get pretty rowdy.
Head to one of Ireland's many festivals for an extra good time!
Don't forget your travel insurance for Dublin
Hey, I know, paying for insurance doesn't sound super exciting. But believe me, things don't always go to plan. Having good travel insurance for Ireland is the best backup for a worst-case scenario.
ALWAYS sort out your backpacker insurance before your trip. There's plenty to choose from in that department, but a good place to start is Safety Wing.
They offer month-to-month payments, no lock-in contracts, and require absolutely no itineraries: that's the exact kind of insurance long-term travellers and digital nomads need.
SafetyWing is cheap, easy, and admin-free: just sign up lickety-split so you can get back to it!
Click the button below to learn more about SafetyWing's setup or read our insider review for the full tasty scoop.
Here are some quick answers to common questions about what to do and see in Dublin.
Yup, there you go. All done. That was a whirlwind of awesome stuff, we have to say.
Who knew there was so much spooky stuff going on in Dublin? If you like your stories scary and your stays spooky, you'll definitely like this city. Then again, if you like drinking, this is the place for you too!
But it ain't all about that either – the history here! The literary heritage! Man, it makes our heads spin to think about all of the awesome things you can do in Dublin.
So we're glad to have been able to select what stood out for us the most. Now go have fun and don't drink too much, eh?
---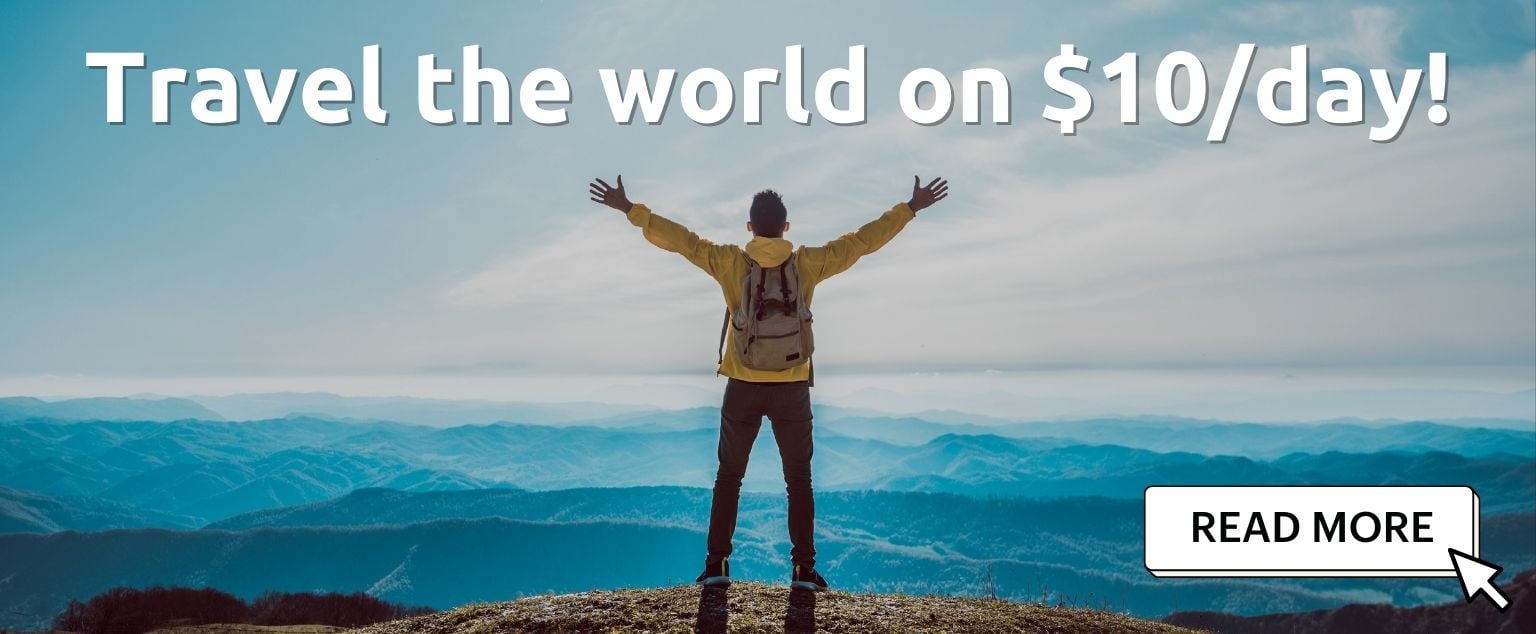 And for transparency's sake, please know that some of the links in our content are affiliate links. That means that if you book your accommodation, buy your gear, or sort your insurance through our link, we earn a small commission (at no extra cost to you). That said, we only link to the gear we trust and never recommend services we don't believe are up to scratch. Again, thank you!