Dublin is an awesome city full of culture, history, and friendly locals. There's no shortage of places to visit, or activities to enjoy when planning your Dublin itinerary. We've come up with a helpful guide so you can make the most of your time in this Irish capital.
From visiting world-famous museums to having a pint of Guinness at a local pub, or discovering how whiskey is made, visiting Dublin is sure to make for a memorable trip!
Whether you're spending three days in Dublin or more, this Dublin itinerary will help you discover some of the best places to visit in the city!
Dublin is a special city with a history like few others, it's a wild combination of shenanigans, friendly craic and a good amount of alcohol… if you need something more sobering well they've had their fair share of tragedies to put everything in perspective. But the Irish won't let much break their spirit and you're sure to have the time of your life in the capital wherever you turn!
For a small country, their capital sure does pack a punch and you'll be hard pushed to have a spare second to take a breath during your whirlwind visit. There's that much to do in Dublin that you're going to need to plan out your trip, especially if you're only going to be here for a few days.
3 Day Dublin Itinerary Overview
Due to its large size, staying in a good location in Dublin will give you an advantage. You'll be closer to the city's main attractions, which means less time spent travelling.
Temple Bar is at the epicentre of Dublin's famous nightlife district. It's in close proximity to Grafton Street, the Molly Malone Statue, Trinity College, and more! Traditional Irish pubs line the street and you can find live local music playing nightly. Grab a pint of Guinness and join in an Irish jig! Home to some of Ireland's best festivals, you're guaranteed a good time!
You'll also find lots of stores selling Irish souvenirs, quirky little cafes, and a large selection of restaurants offering everything from Irish food to Asian! The Temple Bar District is a great place to stay for a weekend in Dublin as it's close to all the city's top pubs and clubs!
Howth is a neighbourhood in Dublin 16 miles from the city centre. It's a picturesque Irish village abundant in quaint, rustic charm. Located on the Howth Peninsula, this area is perfect for nature-lovers or people wanting to visit Dublin but escape the busy city.
Explore Howth Castle, see the Baily and Howth lighthouses, or go for a nice outdoor hike. If you're spending a weekend in Dublin, make sure to check out the Howth Markets. This local market offers fresh fish, vegetables, homemade bread, jams, and more! Getting from Howth to Dublin is easy and takes about 20-45 minutes depending on what type of transportation you choose. The Airbnbs in Dublin are situated across the city.
Isaacs Hostel in Dublin has a friendly and welcoming atmosphere. Located in the city centre, it's within walking distance to O'Connell St, Temple Bar, and Dublin's main bus station.
This place offers all the facilities you could possibly want! They provide free WI-FI, breakfast, and guided walking tours! They also regularly run social events that guests can join including pizza night and quiz night.
Are you travelling to other areas of Ireland after Dublin? Check out our insider guide to the best hostels in Ireland!
It has a well-equipped kitchen with a fridge, freezer, hob/cooker, microwave oven, dishwasher and the added convenience of a washing machine.
Best Budget Hotel in Dublin – Blooms Hotel
Located right in the centre of the Temple Bar area, you couldn't ask for a better location. This comfortable hotel has all the modern amenities you would expect to make your stay as enjoyable as possible. It also has a traditional Irish pub and a nightclub where guests are given free entry.
Situated in the heart of Dublin's business and cultural quarter. The Marker Hotel rolls out the red carpet for its guests. This hotel has a spa, state-of-the-art gym, infinity pool, sauna, and much, much more! There's a ground-floor cocktail bar as well as a rooftop lounge with stunning views of the cityscape! If you want to go all out on your trip to Dublin, this place is definitely for you!
No matter how many days in Dublin you choose to stay, you're going to need to figure out how to get around. Luckily, public transportation in the city is easy, convenient, and very reliable! It's going to come in handy because there are so many great things to do in Dublin!
The Dublin bus is easy to use and very affordable. There are hundreds of bus stops around the city serving nearly every area of Dublin, and all routes pass through the city centre.
The LUAS tram is a speedy form of transportation around the city. They connect the city centre to the suburbs and are the city's newest and most popular form of public transportation.
If you're planning to use Dublin public transportation extensively it might be worth purchasing a Leap Card. This reloadable card is all you need to access Dublin's transportation network. Whether you're spending three days in Dublin or sticking around for a few more, this pass allows for unlimited travel in increments of 24-hours.
With 75 miles of bike paths, Dublin is one of the 10 most bike-friendly cities in the world! Rent a bike and explore the city on wheels! There are self-rental bike services found all over the city, or pop into a bike shop and rent one from a friendly local.
Dublin is a very walkable city. You'll find that many of the city's main tourist attractions are within pedestrian-friendly zones. Many accommodations offer free maps of the city to help you get better acquainted with the city's layout.
On your first day in Dublin, you'll want to learn some classic Irish history by checking out some of the city's most famous historic sites.
9:00 AM – Visit The Little Museum of Dublin
This little museum is packed with information! A great place to go to get a sense of Ireland and the Irish people before you head out and explore the rest of the city!
The Little Museum of Dublin is the perfect way to start your Dublin Itinerary! You'll get a real sense of the Irish culture on a quick 30-minute guided tour around the museum. Tour guides are knowledgeable and do a great job telling the story of Irish history.
The museum focuses on the history of Dublin in the 20th century. You'll see a collection of over 5,000 artefacts that have been donated to the museum by the people of Dublin themselves. The museum is well organised and packed with insightful information, a great way to kick start your trip to Dublin!
Cost – Around $9.00 – $11.00 USD
Getting there – It's at the corner of St Stephen's Green. Take the LUAS to Dawson Street or Stephen's Green.
How long should you stay – 1 hr
10:00 AM – Walk Around St. Stephen's Green
Great park in the heart of Dublin filled with little gazebos, paved paths, benches, flowers, and trees. It provides for a nice break from the city streets, a tranquil slice of Dublin's usually busy landscape.
It's a picturesque park that provides a reprieve from the hustle and bustle of the streets and shopping venues. Interesting historical plaques dotted along the pathways, and well-maintained gardens make for a lovely place to relax, take a stroll, or have a picnic! Nature has a place to flourish in this small haven, a peaceful place full of natural beauty!
Cost – Free!
Getting there – It's across the way from the museum. Take the LUAS to Dawson Street or Stephen's Green otherwise.
How long should you stay – 1 hr
11:30 PM – Take a Tour of Trinity College
Founded in 1592 by Queen Elizabeth I, Trinity College is Ireland's longest surviving university. This beautiful college campus has lots of green space and a lively student body. Although it's free to walk around, you might want to consider booking a tour to see the inside.
Tours of Trinity College include access to the Book of Kells. This exhibition displays a 9th-century manuscript that documents the four Gospels of the life of Jesus Christ. It's considered Ireland's greatest cultural treasure and the world's most famous medieval manuscript. History lovers especially will love this stop on their Dublin trip itinerary!
Cost – $20 entrance/ $67 for fast track which includes the Castle too.
Getting there – Take the LUAS to Trinity.
How long should you stay – 2 hrs
2:00 PM – Visit The Molly Malone Statue
The statue is a symbol of Dublin. It is said that rubbing Molly's breasts will bring you good fortune and guarantee your return to Dublin!
No trip to Dublin would be complete without a stop at the Molly Malone statue. This iconic life-sized bronze statue comes from a popular fictitious song about Molly Malone, a beautiful fish and seafood seller who walked the streets of Dublin attracting looks from her many admirers.
Situated in the bustling commercial district in front of St. Andrew's Church, this is a popular stop for tourists who come to rub Molly's breasts for a bit of luck! This is also a popular area for street musicians to perform.
Cost – Free!
Getting there – The statue is on Suffolk Street just around the corner from Trinity College.
How long should you stay – 15 mins
3:00 PM – Explore Dublin Castle
Built on the site of a Viking settlement in the early 13th century, Dublin Castle was an important British stronghold for more than 700 years. Today it's used as an Irish government building and is one of the most popular places in Dublin!
You can walk around the castle grounds and visit the gardens for free or pay to tour inside. We recommend both. The guides who conduct the tours are extremely knowledgeable and friendly and can answer any questions you may have. This is a great way to learn about Irish history from a local guide.
Cost – Guided tours cost between $8.00- $13.00 USD depending on tour / $67 for fast track which includes Trinity College too.
Getting there – You can walk here from Trinity College. The nearest LUAS stops are St Stephen's Green and Jervis.
How long should you stay – 2 hrs
9:00 AM – Party Like The Irish At The Temple Bar District
This is the most happening area of Dublin. During the day you can visit art galleries, cosy coffee shops, and corky boutiques, but at night the energy is unlike any other area of Dublin! The Temple Bar District has all the ingredients you need for the perfect night out and is a must-see when visiting Dublin!
The Temple Bar District is the cultural heart of Dublin. Located along the River Liffey, this neighbourhood is spread over cobblestone streets and the perfect place to finish day one of your Dublin itinerary!
After dark, this area is the centre of nightlife. There are various nightclubs, restaurants, and bars to choose from. Whether you're looking for a chill place to grab dinner and drinks, or a club that stays open all night, this is the coolest area of Dublin to come to and experience the city's vibrant nightlife! Be sure to pop into a bar playing life Irish music for the full experience.
Cost – Free to walk around, cost is dependent on where you go.
Getting there – The nearest LUAS is Westmoreland.
How long should you stay – As long as you like!
Now that you've spent your first day fully immersed in the Irish culture, day two of your Dublin itinerary will have you taking a more leisurely approach to site-seeing.
9:00 AM – Take a Walk over The Ha'Penny Bridge
This famous Dublin bridge crosses over the Liffey River and is a great place to take in the city views and snap a picture or two. This bridge can get a bit busy in the afternoon and evening, which is why it's best to start off day two of your Dublin itinerary with a morning visit to Ha'Penny Bridge!
This beautiful iconic bridge is a famous landmark in Dublin. It sits across the River Liffey and is located in the centre of Dublin, next to the Temple Bar District. Named for the half-penny you had to pay back in the day to cross it, it's now free and a popular place to take pictures and enjoy a beautiful view of the city.
If you have three days in Dublin, or even one, this quick stop is a must-see! Start your morning by taking a casual stroll across the bridge before moving on to your next stop!
Cost – Free!
Getting there – It's on the Liffey close to Temple Bar. The nearest LUAS is Westmoreland.
How long should you stay – 30 mins.
10:00 AM – Take a Tour of the Guinness Storehouse
When in Dublin, visiting the Guinness Storehouse is a must! This tour is exceptionally well organised, fun, and educational. The tour ends with a pint of Guinness in the 7th-floor Gravity Bar with excellent views of the city!
An essential part of any Dublin itinerary, the Guinness Storehouse is a must-see when visiting Dublin! This iconic building tells the story of Ireland's most famous drink and brings to life the heritage of this famous beer!
Tours are self-guided, so you can go at your own pace. This large facility has lots of interesting exhibits and informational points. You'll learn about the brewing process, the history of Guinness, and other fun facts.
For true Guinness lovers, upgrade to a connoisseur experience for an extra $45.00 USD. On top of your self-guided tour, you will also receive an additional 1.5-hour tour with an expert in a private bar. This upgrade includes a tasting of 4 other beers that Guinness produces. In the end, you'll learn how to pour the perfect pint of your very own Guinness!
All tours end at the Gravity Bar, located on the 7th floor. Enjoy the panoramic views of the city in this stylish bar as you sip on your complimentary pint of Guinness. History is alive and tradition breaths at the Guinness Storehouse in Dublin!
Cost – $30
Getting there – The nearest LUAS stop is James's which is a 5 min walk away. Just follow the signs!
How long should you stay – 2.5 hrs
1:30 PM – Visit Dublin's iconic St. Patrick's Cathedral
Founded in 1191, this gothic-style church is a timeless symbol of Ireland! If you enjoy architecture, history, religion, or art, this is a must-see when visiting Dublin!
St. Patrick's Cathedral in Dublin is Ireland's tallest and largest church. It's beautiful from the inside out and an iconic Dublin landmark.
Although you do have to pay to enter the church, they offer a free guided tour once you're inside. Your guide will provide you with information about the cathedral as well as some of the religious and political history of Dublin.
Cost – Around $7.00 USD
Getting there – Take the LUAS to St Stephen's Green.
How long should you stay – 1 hr
3:00 PM – Learn About the Abandoned Prison of Kilmainham Gaol
Walk back in time as you enter this infamous Irish prison. On this 45-minute tour, you'll explore the different areas of the prison. From the cells still left in their original state to the Chapel and outside yard area, your tour will cover all the main areas.
Kilmainham Gaol is an absolute must-see for history-lovers visiting Dublin, to learn about this prison's infamous past and the part is played in Irish independence.
Listen as your informative guide brings the history of this jail to life. Learn how this Irish jail was notorious in the 19th-century for its harsh treatment of prisoners.
Be sure to book on their website well before you visit as you can only do so via a guided tour and they sell out fast!
Cost – $9.00 USD
Getting there – The nearest LUAS stop is Suir Road.
How long should you stay – 1 hr
If you're spending three days in Dublin or more, you're going to need a few extra activities to add to your Dublin trip! Here are a few extra things we think are great additions to your Dublin itinerary:
9:00 AM – Visit the Jameson Distillery
A trip to the Jameson Distillery is a must for whiskey enthusiasts! This tour combines two of Ireland's best traits – history and booze. Explore the birthplace of Irish whiskey on a guided tour of this famous Irish landmark. This is the original site where Jameson Irish Whiskey was distilled until 1971.
Tours are offered daily and a great way to learn more about this popular alcoholic drink. You'll learn about the history of the company, the ingredients used to make Jameson, and the process of making the whiskey.
The tour ends in the tasting room where you'll be able to sample a few of the Jameson whiskeys. Although whiskey distilling no longer takes place on the premises, a trip here is an excellent way to learn more about this Irish spirit, and of course, have a taste!
This Distillery offers even more tour options, if you're spending more than three days in Dublin they're definitely worth checking out! Choose from a whiskey cocktail making class, a whiskey blending class, a secret whiskey tasting, or a cast draw experience. This is an experience you'll only get when visiting Dublin!
Cost – Tours cost between $20.00 – $30.00 USD
Getting there – The nearest LUAS stop is Smithfield.
How long should you stay – 2 hrs
12:00 AM – Explore EPIC The Irish Emigration Museum
This modern museum tells the moving and unforgettable story of 10-million Irish people who uprooted and left their homelands in the pursuit of a better life. The stories told in this museum describe how this influenced and shaped the rest of the world.
Interactive museum in Dublin's Docklands that tells the history of the Irish diaspora and emigration to other countries. Informative and informational, this museum is well organised and family-friendly.
The Irish Emigration Museum is the world's only fully digital museum and features 1,500 years of Irish History. You'll see interactive galleries with powerful audio and video displays that bring to life important Irish events. Re-live the greatest achievements in Irish music, literature, sports, science, and much more!
EPIC is a multi-sensory celebration of all that is Irish. This top-rated attraction is an essential Dublin destination for everyone with an interest in Ireland's people, culture, and history!
Cost – $19
Getting there – The nearest LUAS is Georges Dock.
How long should you stay – 1 hr
2:00 PM – Jeanie Johnston Tall Ship & Famine Experience
Take a tour of the Jeanie Johnston tall ship, a remake of the original ship built in 1847 used to transport emigrants between Ireland and North America. Nicknamed the 'famine ship', this vessel was used by emigrants trying to escape the Great Famine in Ireland.
Another great stop to learn about Irish history when you're backpacking Ireland. The Jeanie Johnston Tall Ship was used to make numerous crossings from Ireland to North America between 1845 and 1849 to help the Irish escape the Great Famine.
Roughly a million people left Ireland to seek a new life, and a million people died in the country during this devastating period of Irish History. This famine was also referred to as the 'Potato Famine' because of the disease that took over this important Irish staple food and wiped out the crop.
On this 45-minute tour, you'll see and learn the conditions the Irish faced when emigrating from Ireland to various countries. This experience will help you understand the situation of those fleeing the country and give you insight into what life was like aboard the Jeanie Johnston. You'll learn history in a more intimate setting on this guided tour.
Cost – $13.60
Getting there – The nearest LUAS is Mayor Square or George's Dock.
How long should you stay – 1.5 hrs
4:00 PM – Peruse Grafton Street, Dublin's Most Famous Shopping Area
This lively street is a must-visit when backpacking Dublin! A large selection of stores lines the street making it an ideal place for shopping and buying souvenirs. There is a great mix of stores with everything from local to the brand name.
This is the main shopping street in Dublin, it's lined with popular stores as well as local shops that contain the creations of Ireland's most trendy designers!
Street performers can be found at almost all hours of the day on Grafton street. Eager to showcase their talents to new audiences, you'll see everything from singing to fire-juggling! You never know what you're going to get, which is all part of the fun and excitement!
No touristy area would be complete without a diverse range of food options! Grafton Street is a great place to come and enjoy a tasty meal. You'll have a large range of options with cuisines from all over the world! A great place to finish day two of your Dublin itinerary, if you choose to continue your night, you'll have plenty of options to choose from!
Cost – Free to walk around
Getting there – The nearest LUAS is Dawson & St.Stephen's Green.
How long should you stay – As long as you want.
The best time to visit Dublin depends on your weather preferences. Ireland has a mild, temperate climate and the changes in weather are normally not extreme.
The summer months (June – August) are when the country reaches its warmest temperatures. This is the busiest time to visit Dublin, as tourists like to take advantage of the city's pleasant temperatures and long summer days.
As Dublin heads into autumn (September – November) milder temperatures start to set in and the tourists thin out a bit. You're bound to experience some rain but showers generally don't last long.
You'll want a warm winter jacket if you're planning a trip to Dublin during the winter months (December – February). The air is chilly, but temperatures for the most part always stay above freezing. Winter is also when Dublin experiences the most rainfall.
Spring (March-May) brings sunshine, but also a decent amount of rain. Many tourists visit Dublin in March for St. Patty's day, but the weather is still chilly and the rain can be unpredictable.
When you're exploring Dublin, safety is an important thing to keep in mind. The Irish are known to be very hospitable. The people are friendly and generally very welcoming of travellers, but as in any major city, crime does happen. However, as long as you practice common sense, you should have nothing to worry about.
Dublin is considered to be a safe city to visit, and the majority of the crimes that do take place here are non-violent. Ireland is considered a safe country to visit.
Pickpocketing is the main crime you'll want to watch out for. Always be vigilant and keep your eyes on your belongings, especially on public transport and in crowded areas.
Solo travel is very common in Dublin. If you're planning to visit Dublin as a solo traveller, you shouldn't have any reason to worry. Make sure to only carry money for your immediate requirements and keep the rest hidden in a money belt or in a safe location at your accommodation.
As long as you keep your wits about you, you'll be just fine!
World Nomads' mission is to support and encourage travellers to explore their boundaries. They offer simple & flexible travel insurance, and safety advice to help you travel confidently.
They've been doing it since 2002 – protecting, connecting, and inspiring independent travellers just like you.
Get a quote below or read our in-depth review!
World Nomads provides travel insurance for travelers in over 100 countries. As an affiliate, we receive a fee when you get a quote from World Nomads using this link. We do not represent World Nomads. This is information only and not a recommendation to buy travel insurance.
Find out what people want to know when planning their Dublin itinerary.
Conclusion
Dublin is an energetic, wondrous, and culturally rich global city. There is no shortage of activities to choose from when planning a trip to this Irish capital. Whether you plan to explore Dublin in 3 days, or more, this Dublin itinerary will guarantee that you make the most of your time here.
Learn Irish history, folklore, and myths on a guided tour. Discover the beauty of Ireland's dramatic landscape on a day trip. Drink Guinness and Jameson as the locals do. Enjoy a traditional Irish meal while watching traditional Irish dancers perform.
Your days will be spent on exciting outings visiting all the landmarks this charming city has to offer! It is often dubbed as expensive, but you can definitely keep costs low in Dublin.
Whether you're spending three days in Dublin or more, this is a trip you won't forget! If you plan to continue your Irish trip to other areas of the country, be sure to check out our ultimate Ireland travel guide!
---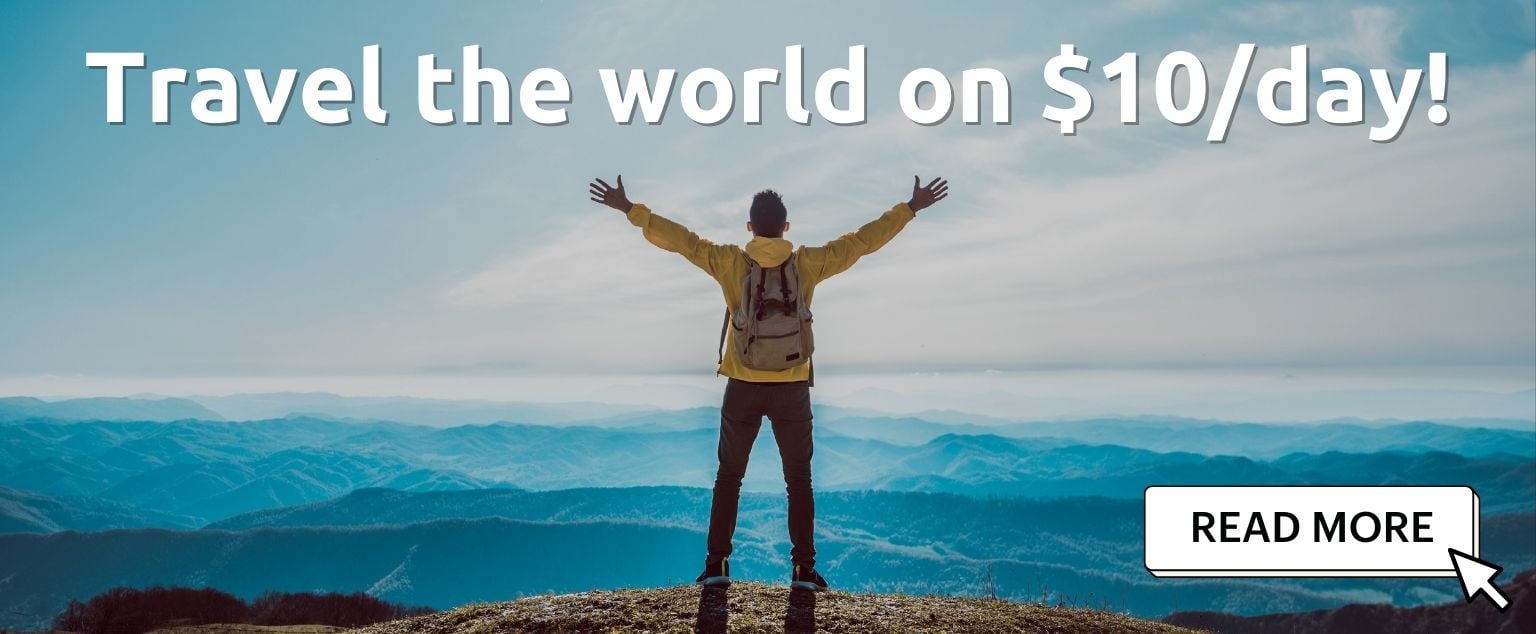 And for transparency's sake, please know that some of the links in our content are affiliate links. That means that if you book your accommodation, buy your gear, or sort your insurance through our link, we earn a small commission (at no extra cost to you). That said, we only link to the gear we trust and never recommend services we don't believe are up to scratch. Again, thank you!