If you're about to travel to Dublin, Ireland, and you're looking for ideas on how to spend your weekend, you're in luck! This guide will show you how to have the most epic weekend in Dublin.
From a simple food tour to a traditional Celtic dance show, we've put together all of the top things to do in Dublin. Whether you're making your way through Ireland, or just coming to see the main city, we're sure this guide will come in handy!
Dublin is an amazing city, and it's found on many travellers' bucket lists. The city's old-world charm combined with its vibrant energy and numerous tourist attractions puts it high on the list of places to go.
Read on to find Dublin accommodation, transport options, and something to do for every kind of traveler! We've found the ultimate Dublin itinerary items for foodies, sports junkies, and arts & culture lovers.

Unlock Our GREATEST Travel Secrets!
Sign up for our newsletter and get the best travel tips delivered right to your inbox.
Insider Tips for an AMAZING Weekend in Dublin
If you're looking for insider tips and tricks to enjoying a weekend in Dublin, you've come to the right place. From where to stay in Dublin, to how to get around and a list of the absolute must-dos, this travel guide is everything you need and more!
Know Where to Stay in Dublin
If you're hoping to experience the best of Dublin in 3 days or less, you'll want to make sure that you find central and convenient accommodation because there are a lot of things to do in Dublin! While the public buses and trams run efficiently and often, you're really better off not wasting any of your precious weekend time in transit.
Our advice to you is to find a cosy little room in as convenient a location as possible. Many of the accommodation options in Dublin will offer you a pub close by, and a bus stop within a short walk's distance. There are also some centrally located Dublin Airbnbs as well as some further away from the action.
Suitable for all ages
Located close to the city center
Free breakfast every morning!
This warm and inviting hostel is a favourite among travellers. Those who have stayed here leave raving reviews of the hostel's central location, accommodating staff, and delicious breakfast! It's the ideal place to stay on a short weekend trip to Dublin!
For more epic hostels to choose from, check out our list of the best hostels in Dublin!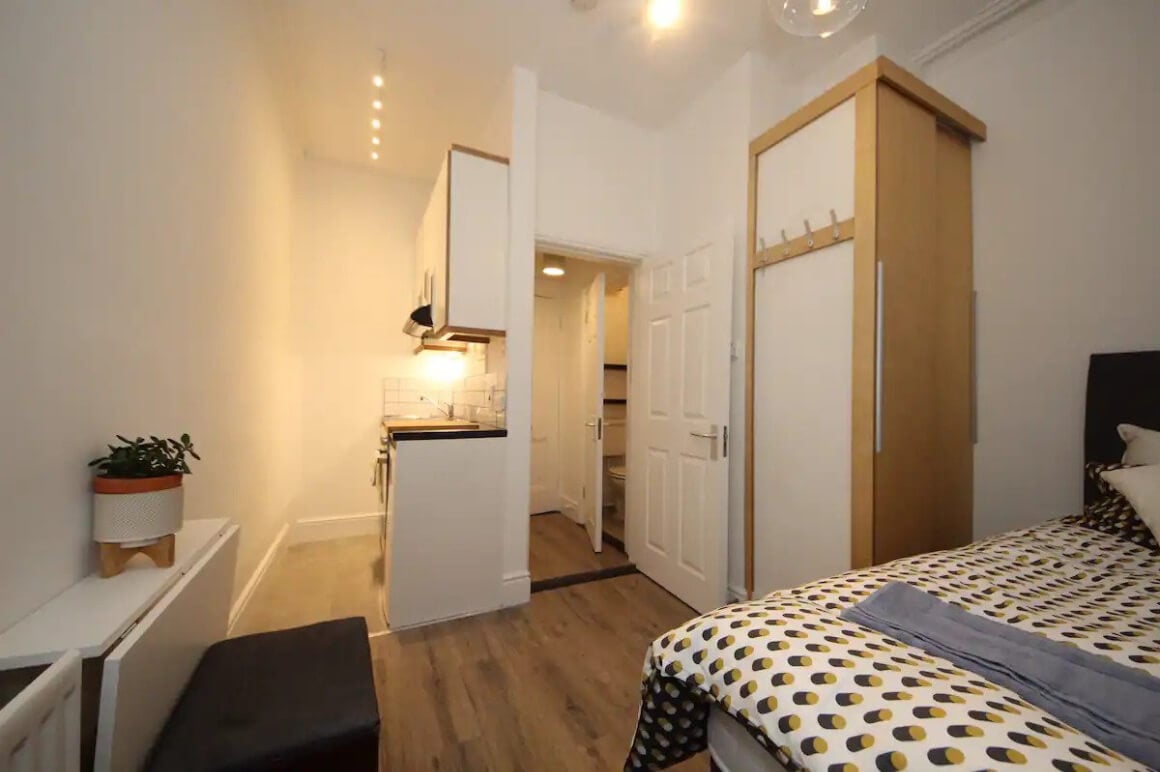 It has a well-equipped kitchen with a fridge, freezer, hob/cooker, microwave oven, dishwasher and the added convenience of a washing machine.
Our Favorite Budget Hotel – Harding Hotel
Overlooks Christ Church Cathedral
Located next to Temple Bar district!
Irish homely atmosphere
Harding Hotel is the best place to stay for access to the best of Dublin at affordable rates! Its proximity to the upbeat Temple Bar district, simple, yet cosy interior, and quaint building make it the perfect budget accommodation for a weekend in Dublin.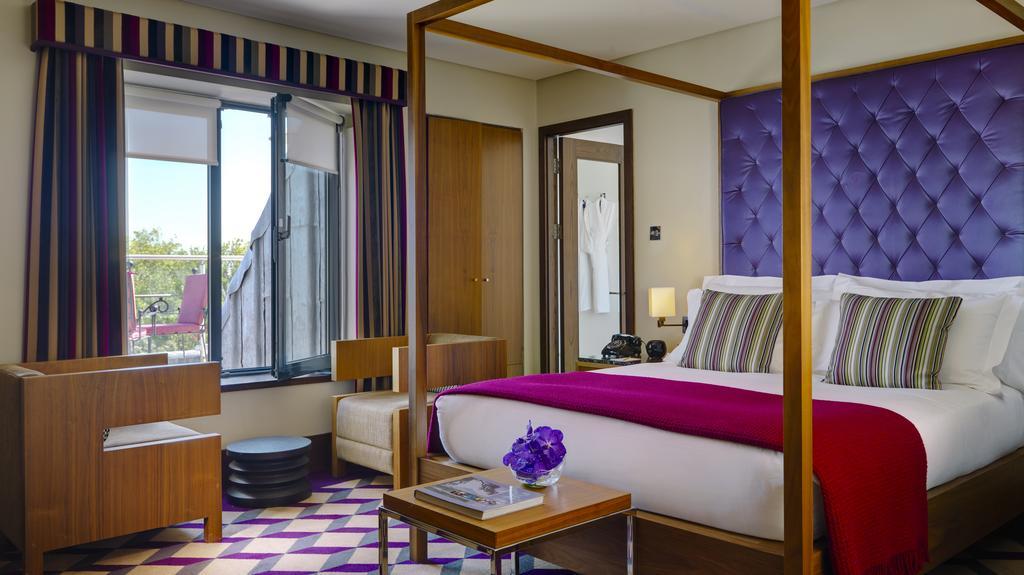 5-star hotel in the heart of Dublin!
Interior designed by Sir Terence Conran
A 5-minute walk from Temple Bar
If you're wanting luxury mixed with warmth, the Fitzwilliam is where you need to be! The hotel's tasteful decor, professional staff, and homelike comforts keep its guests smiling from check-in to check out.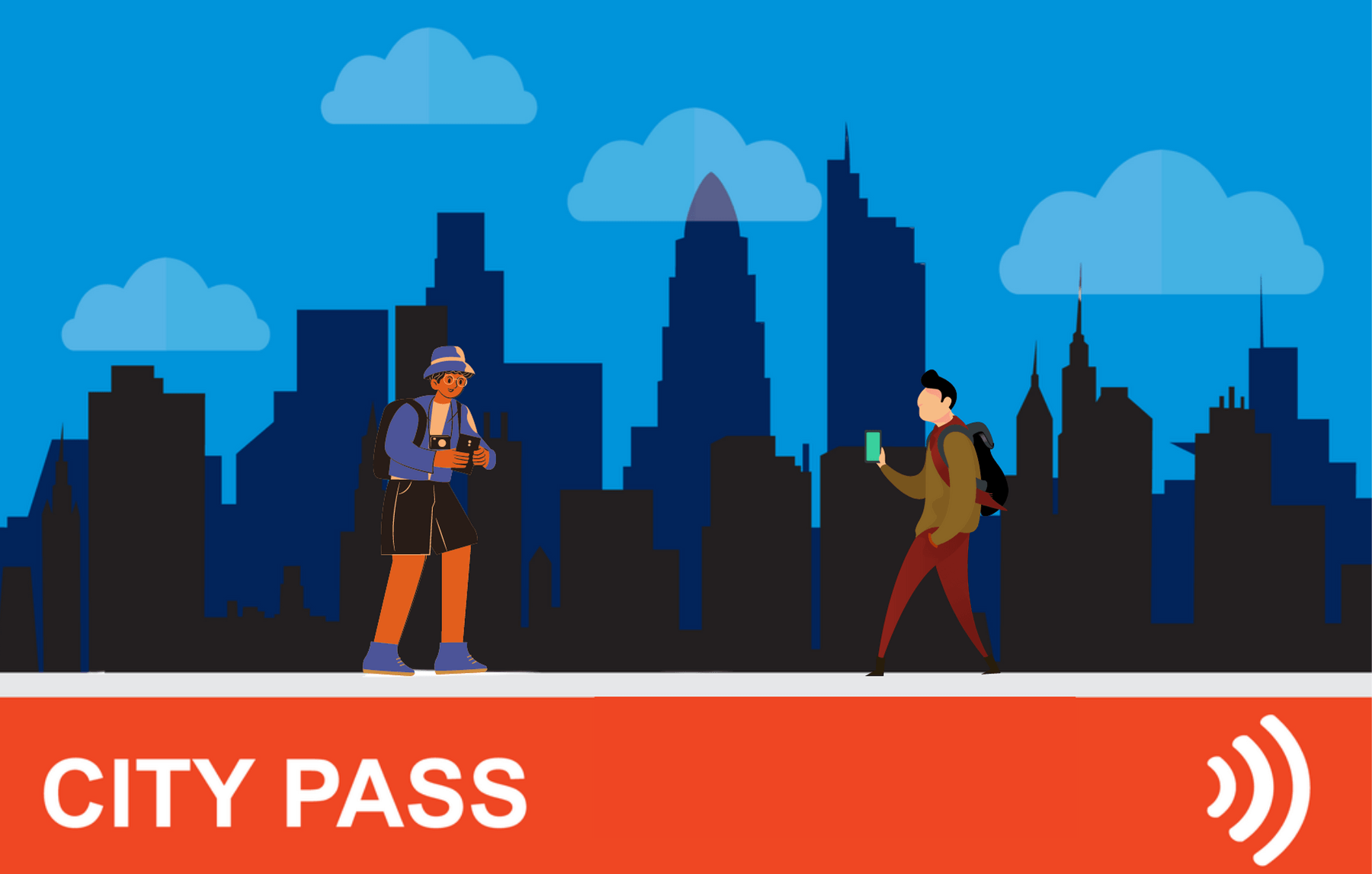 Travelling to Dublin? Then plan yo' trip the smart way!
With a Dublin City Pass, you can experience the best of Dublin at the CHEAPEST prices. Discounts, attractions, tickets, and even public transport are all standards in any good city pass – be sure invest now and save them $$$ when you arrive!
Buy Your Pass NOW!
Know How to Get Around in Dublin
Most of us know that the best way to see any new city or town is on foot – and Dublin is no different. It's scenic, free, and great exercise! However, the weather – combined with a few too many pints at the pub – can make walking the city uncomfortable!
Fortunately, public transport through the city is reliable, affordable, and easy to use! The best way to get around is possibly the bus. There are stops on all the main roads, and you can check out the timetables online.
Another option is the tram, known as the LUAS, which runs between the two main train stations and across a wide area of the city. The trams are faster than the bus but don't serve as large an area as the buses but they do still cover most of the main tourist areas.
If you're travelling further out of the city, the trains are your best bet and they are well connected to other cities around the country including places like Belfast in Northern Ireland.
Buy a Leap Visitor card to pay for any and all public transport options in Dublin!
Also available are bicycle rentals. This option allows you to see the city at your own pace, without taking as long as walking would. A 3-day ticket can be bought for around USD $4, from any of the city bike terminals.
The city also has taxis and Uber operating through its streets, which can be pricier but come in handy on a late night out!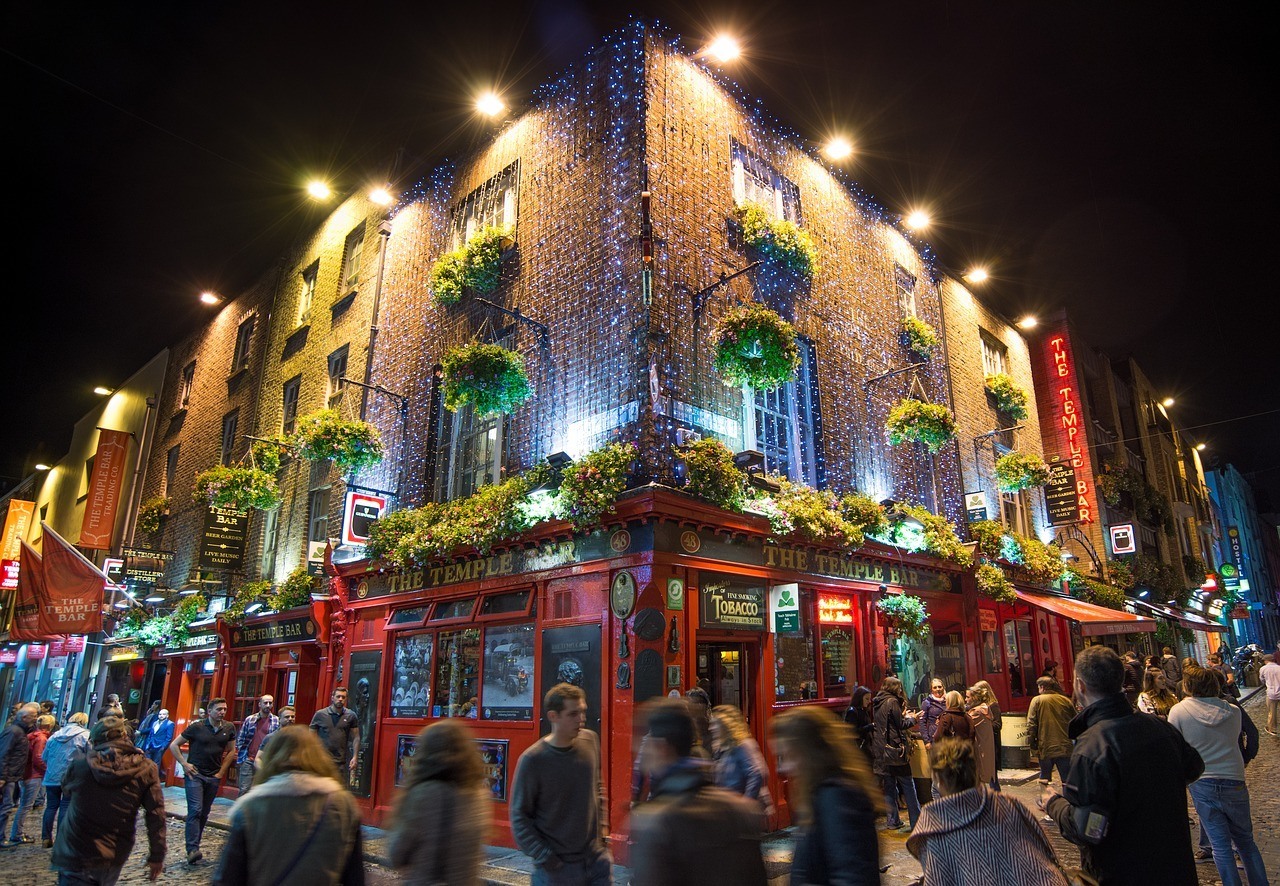 It's no secret that Dublin has some pumping nightlife. There are 3 main areas in the city which are full of great bars, pubs, and late-night party spots!
Temple Bar District
Explore the party central of Dublin
Visit some of the most popular Dublin bars, including Temple Bar and the Brazenhead
See Europe's oldest-built theater!
Home to some of Dublin's busiest and most popular bars, clubs, and restaurants, the Temple Bar district is a must-visit on any weekend Dublin trip. Be sure to pop into the actual Temple Bar, and try a craft beer in the area's only licensed beer garden. Also, be sure to check out the area's great live music scene.
Grafton Street
Friendly pubs and taverns open until late throughout the neighborhood!
Have a casual drink at The Duke and enjoy the laid-back vibe
Find a mix of local watering holes and upmarket establishments
The Grafton Street area is close to Temple Bar district, and home to St Stephen's Green. By day it buzzes with activity, local buskers entertain outside busy cafes and shops. By night there are fewer places open, but the energy is still electric. Find a list of fun spaces to enjoy the night without the crowded feeling of Temple Bar!
Trinity College
University area, full of young and fun students
Bars, pubs, and theaters that are open for students as well as the public
Best spot for younger travelers to spend a night out!
Trinity College area surrounds the actual Trinity College – Dublin's prestigious university. It's within walking distance of both Temple Bar and Grafton Street and offers a younger and cheaper vibe thanks to the hordes of students milling about. Be sure to pay a visit to The Pav, a student bar where the public is welcomed.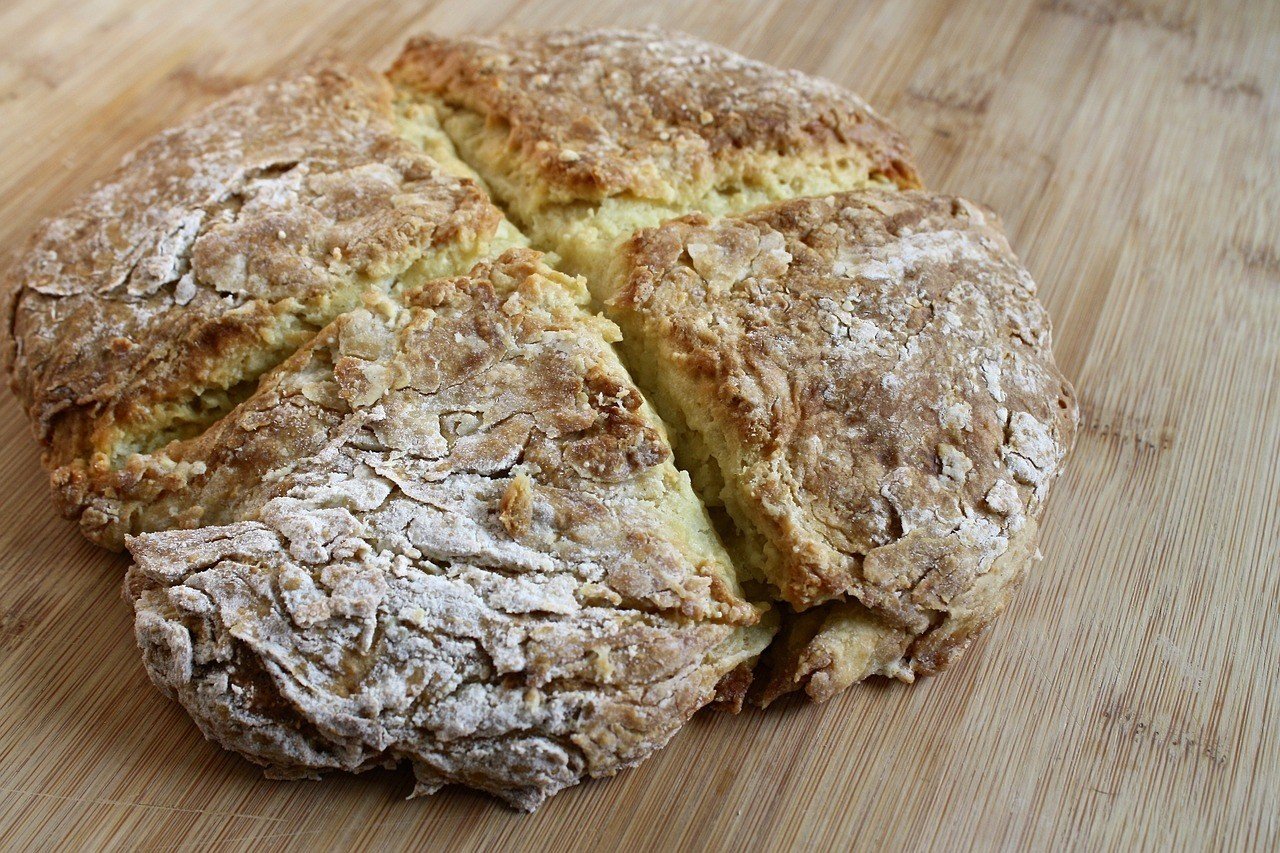 Ireland has some of the heartiest food around. From comforting fish finger sandwiches to meaty stews, the Irish sure know how to cook – and eat!
Go on a Dublin food tour
Tour the streets of Dublin and enjoy the many different types of food
Visit a variety of restaurants and cafes
Take a guided group tour and make friends while you eat!
The best way to enjoy ALL of Ireland's most delicious foods is to take a food tour! Find an expert guide to help you visit the best establishments in the shortest time possible. You can find public walking tours and private tours, so pick whichever works best for your Dublin itinerary!
Vintage Afternoon Tea Experience
Enjoy a trip around Dublin in a fully-restored vintage double-decker bus
Savor a delectable Irish afternoon tea on the bus!
Hear stories and memories of historic Dublin from a local guide
Afternoon tea is a popular event in Ireland, and this is arguably the best way to experience the traditional meal! Hop aboard a 1960s double-decker bus and take a seat at your laid-out tea table. Enjoy treats such as scones, sandwiches, and fresh fruits, accompanied by tea, coffee, and juice.
Have a Pub Grub Meal
Warm and hearty food found in most of Dublin's pubs!
Enjoy a scrumptious dinner along with a healthy pint of beer
A more affordable way of experiencing food in Dublin
The Irish pub culture is well-known, and if you really want to experience Dublin food, you need to have a meal at one of the city's pubs. Try The Old Spot for a wholesome roast, The Taphouse for a homey meal and a beer, or P.Macs for simple fish and chips and a game of Jenga!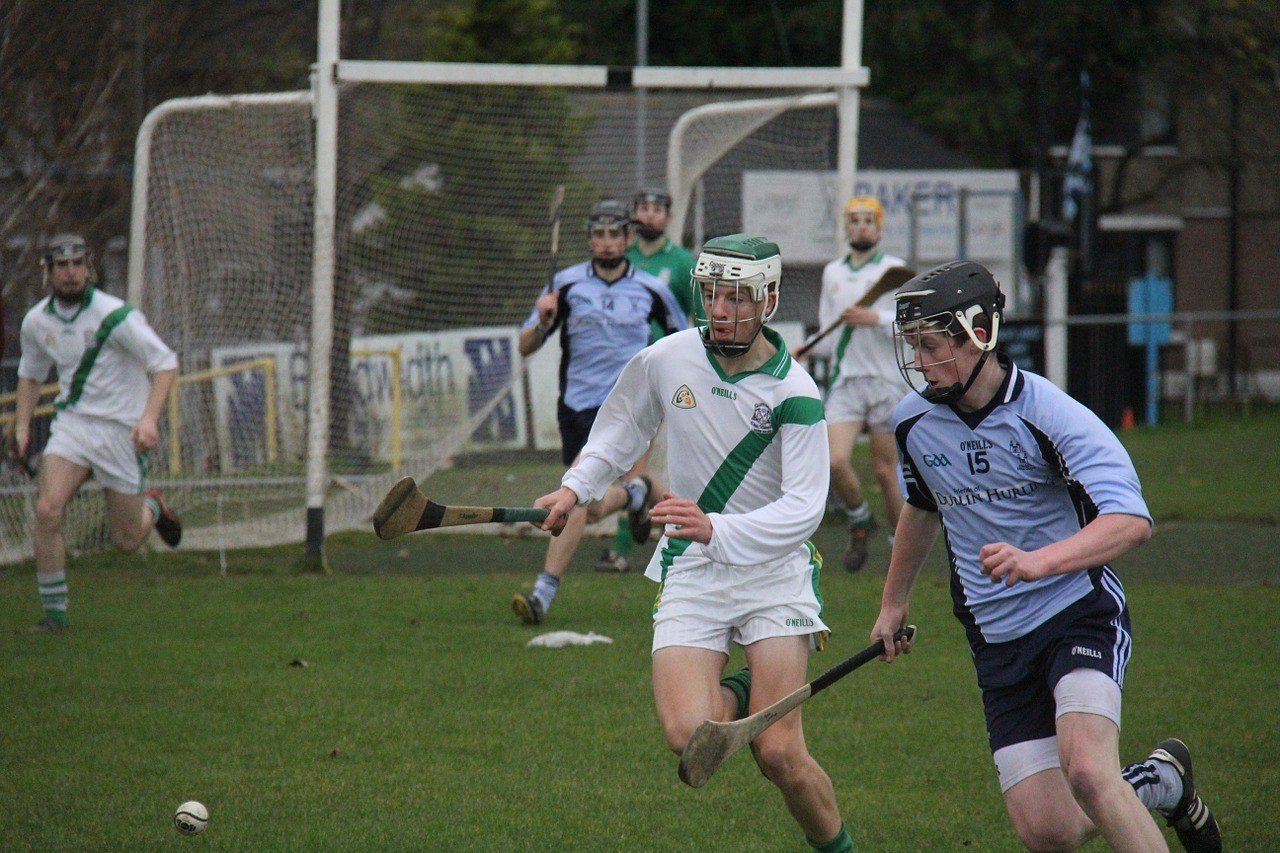 Whether you're looking to watch a game or get yourself, Dublin has something for every sports enthusiast!
Play a game of Gaelic Hurling
Visit a hurling museum!
Learn the skills of the game
Enjoy watching a live game after you play
Gaelic Hurling is an ancient traditional sport, played by the Irish since forever! The first mention of the game dates back to the 5th century, so it's quite an old pastime. If you enjoy sports even a little bit, you should make this one of your stops during your 2 days in Dublin.
Have a pint in The Living Room
Showing every sport from cricket to rugby!
Indoor and outdoor seating, with casino games and foosball tables
Enjoy watching games on a massive outdoor screen!
The Living Room is arguably the best sports bar there is in Dublin. They have a large space indoors, with plenty of seating, and big-screen TVs mounted on every available wall. The outside, though, is the main attraction. Enjoy a cold pint as you watch the matches on the largest outdoor TV screen in Europe!
Visit Croke Park
Learn about the history of Gaelic games
Browse the Gaelic Athletic Association Museum
Tour the stadium and get behind-the-scenes insights
Croke Park stadium is the headquarters of the GAA and hosts many Irish games year-round. You can book a stadium tour and get to see where the teams get ready before their games. Then, walk onto the field, and experience sitting in the VIP stadium seats, before visiting the GAA museum and learning about the stadium's history!
Small Pack Problems? 😉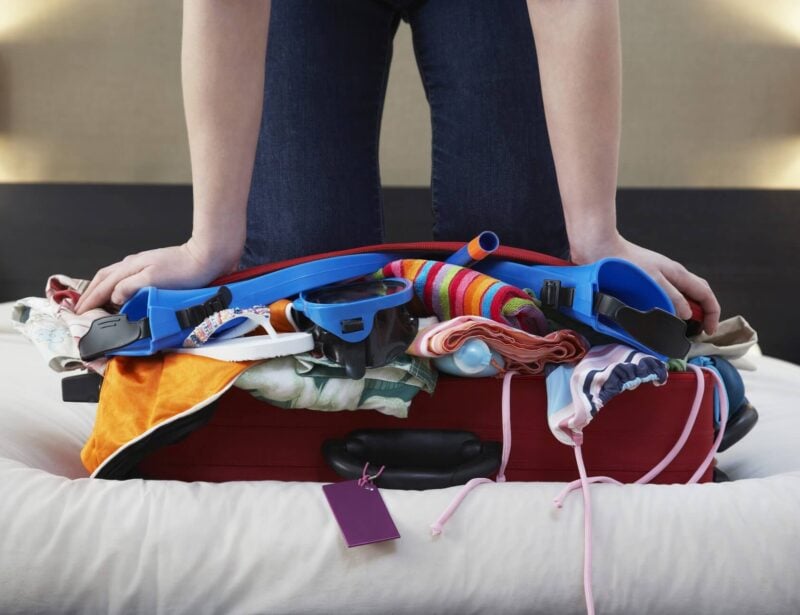 Wanna know how to pack like a pro? Well for a start you need the right gear….
These are packing cubes for the globetrotters and compression sacks for the real adventurers – these babies are a traveller's best kept secret. They organise yo' packing and minimise volume too so you can pack MORE.
Or, y'know… you can stick to just chucking it all in your backpack…
Get Yours Here
Read Our Review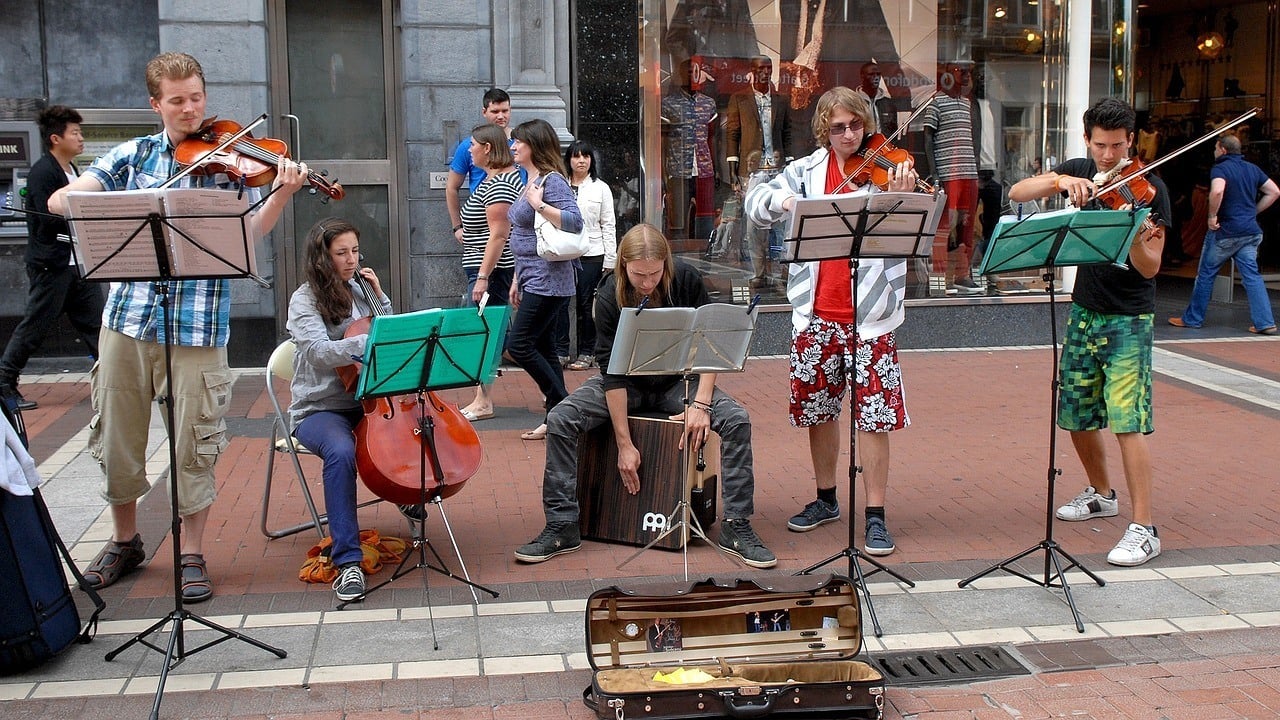 The city of Dublin is full of Irish culture, and there is an abundance of spaces to enjoy live entertainment.
Attend a festival
There's a different festival to attend in Dublin for nearly every month of the year!
Saint Patrick's Day brings awesome things to do in Dublin, Ireland in March
Oktoberfest happens in Dublin every September – October
There are many festivals to choose from when planning your 3 days in Dublin. Arranging your trip right could see you taking part in the vibrant Bloomsday festival, investigating the Festival of Curiosity, or even enjoying a TradFest in Temple Bar!
Enjoy a medieval banquet
Dine on traditional Irish food
Listen to myths and stories being told by talented storytellers
Enjoy a unique dining experience!
Step back into medieval times and enjoy a banquet fit for a king! One of the best of these dinners is the Dead Dinner at James Joyce's house. These sell out fast, though, so if you miss it, head down to the Brazenhead for a similar banquet.
Watch the Celtic Steps at Celtic Nights
See traditional Irish dancing!
Music, dancing, and food available 7 nights a week
Booking in advance is necessary
Celtic Nights is located at the Arlington Hotel O'Connell Bridge in Dublin. The venue has a traditional Irish dance show every night, and you can get a 3-course meal with your show ticket starting at around USD $40.
If you're feeling brave, you can give it a go yourself and take an Irish dancing class, just be sure to warm up first!!
Travel with peace of mind. Travel WITH a security belt.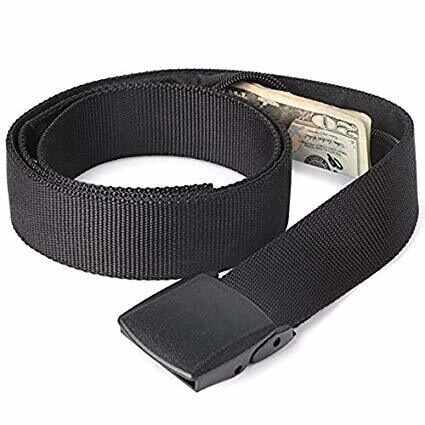 Stash your cash safely with this money belt. It will keep your valuables safely concealed, no matter where you go.
It looks exactly like a normal belt except for a SECRET interior pocket perfectly designed to hide a wad of cash, a passport photocopy or anything else you may wish to hide. Never get caught with your pants down again! (Unless you want to…)
Hide Yo' Money!
10 Other Awesome Things to do in Dublin This Weekend
Here are some more ideas for you to try out on your Dublin visit.
#1 – Visit one of the many museums
There are so many museums to visit in Dublin, you have to really decide which ones you're going to visit with your 48 hours in Dublin.
Some of the best things to see in Dublin are housed in the Museums. Go to the Little Museum of Dublin to see an eccentric version of the last century in the city. The National Leprechaun Museum is another great place to visit, as well as the Dublin Writers Museum! The Irish immigration museum is also a sobering but important place to visit if you want a real appreciation of Irish history and culture.
Thankfully, the buildings are all within reach of each other, so you could visit more than one in a single day in Dublin.
#2 – See Trinity College's Long Room
Trinity College has a magnificent old library, called the Long Room, which is home to over 200, 000 old books. The books are displayed in the library's old oak bookcases, and the entire room is quite a sight!
Make the most of your visit and be sure to view the Book of Kells exhibition, which is inside the library as well. This is quite a relaxed visit, but one that you're bound to remember long after your return home.
#3 – Step inside a Cathedral
Many cathedrals adorn the streets of Dublin, they make for amazing tourist attractions, and most are sure to take your breath away. Take your pick from some of the most famous cathedrals in the world.
St Patrick's Cathedral is the largest in Dublin and is situated in St Patrick's Park. It's gorgeous inside and out, and the perfect stop for a short but memorable day in Dublin. Another iconic cathedral is Christ Church, which overlooks Dublin in all its majesty!
There are many, though, so be sure to see at least one of them during your 3 days in Dublin.
#4 – Visit the River Liffey
The River Liffey runs right across Dublin, dividing the North and South of the city. The body of water offers splendid scenery, points of interest along its banks, and other important things to see in Dublin! You can take a river cruise, try kayaking on the river, or cross one of the 20 bridges that go over the river.
The most famous bridge over the River Liffey is the Ha'Penny Bridge, and no visit to Dublin is complete without crossing it at least once.
IN A RUSH? THIS IS OUR FAVOURITE HOSTEL IN DUBLIN!
#5 – Enjoy the green parks
There are many green, open spaces strewn across Dublin. Visit Dublin's Secret Garden, Iveagh Garden, and see the yew maze and archery grounds! St Stephens Green is a Victorian public park, adorned with healthy trees, green grass, and a duck pond.
Phoenix Park is the largest urban park in Europe and has herds of wild deer living in its 1,750-acre grounds. Lastly, but definitely not least, one of the best things to do in Dublin in 3 days or less is to visit the National Botanical Gardens.
#6 – Explore an abandoned prison at Kilmainham Gaol
Built in 1787, Kilmainham Gaol is one of Ireland's most infamous prisons and one of the sites of most significance when it comes to Ireland becoming an independent nation. The prison hosted housed men, women, and children and has been the site of hangings long before the current buildings were constructed. It's been a site for persecution and punishment for centuries and that haunting atmosphere still hangs over the building today.
The prison is most famous for the harsh imprisonment and execution of many Irish Nationalists after the Easter Uprising. In killing all seven signatories on the Proclamation of Independence for Ireland, the British intended to kill the movement. In the end, they lit a fire that resulted in Ireland becoming an independent nation.
#7 – Marvel at Dublin Castle
Spend some time learning more about Ireland's history while you take in the magnificent setting of this real-life castle. Located right in the heart of the city, the castle is easy to get to and a fascinating place to visit!
The castle is open daily, and you can buy entrance tickets right at the visitors' reception desk or grab a sweet deal and get a combination ticket with the Book of Kells at Trinity College. See the Viking excavation, go up to the medieval tower, and browse the many temporary and permanent exhibitions.
Wander through the gardens while you're there and get some magical photos of your Dublin trip!
#8 – Become acquainted with the world of whiskey
Ireland is quite fond of their whiskeys, so much so they've built an entire museum for the spirit. Take a trip to the Irish whiskey museum and enjoy a history lesson combined with a tasting and a whiskey blending experience for those interested.
Another great stop for whiskey lovers is the Jameson whiskey distillery. Tour the distillery and then enjoy a tasting of this premium liquor. The distillery also offers whiskey cocktail classes and whiskey blending experiences!
#9 – Appreciate good beer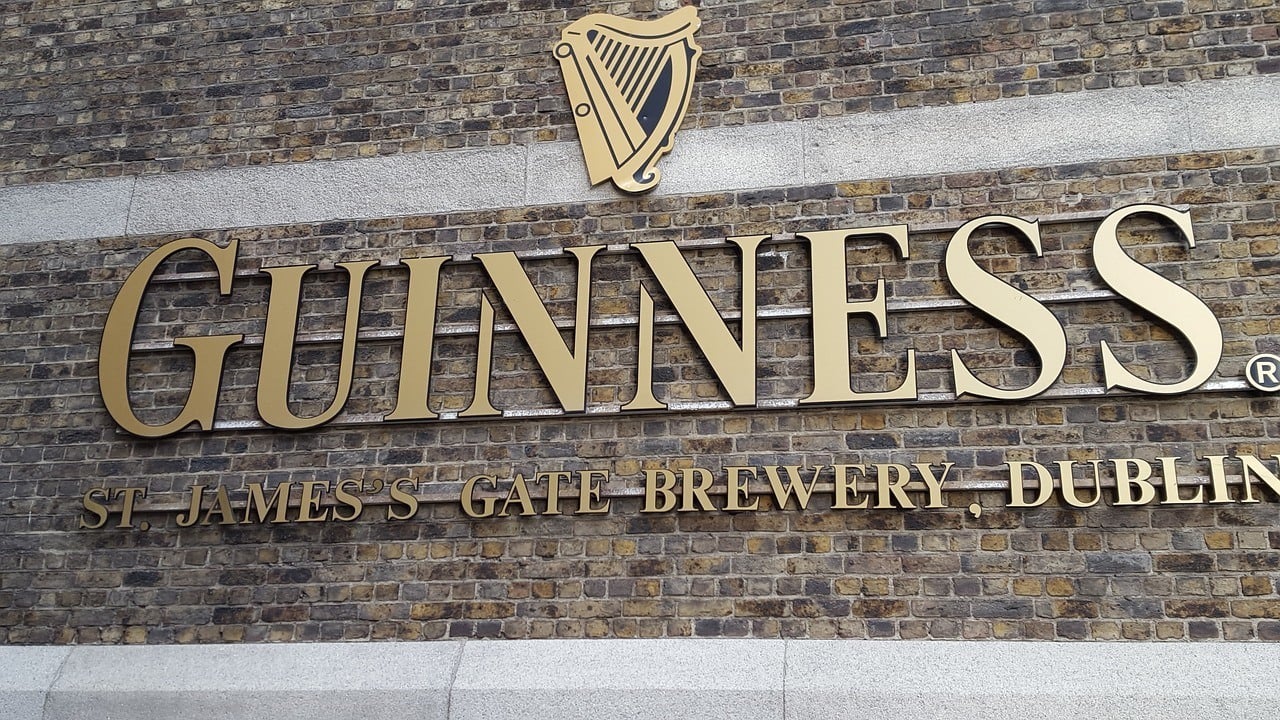 Beer is a common word in Dublin, and a word you're likely to hear a lot of during your three days in Dublin. The city has many opportunities for travellers to taste the best beers in Ireland.
The most popular of these activities is a visit to the Guinness Storehouse – topping the list of Dublin places to visit! Tour the storehouse that holds the country's most famous stout and learn of beverage's history while sipping on a freshly brewed Guinness.
#10 – Discover Dublin city through the eyes of a local
There are many different tours through Dublin that are well worth your time. From simple city walking tours to a riverboat cruise. There are even themed tours. You can take a spooky haunted tour, a literary walking tour, or a sightseeing bus tour!
Pick your favourite, or try more than one, and see the city from the eyes of your local tour guide. If you prefer to go at your own pace, try a self-guided audio tour.
Is This the Best Daypack EVER???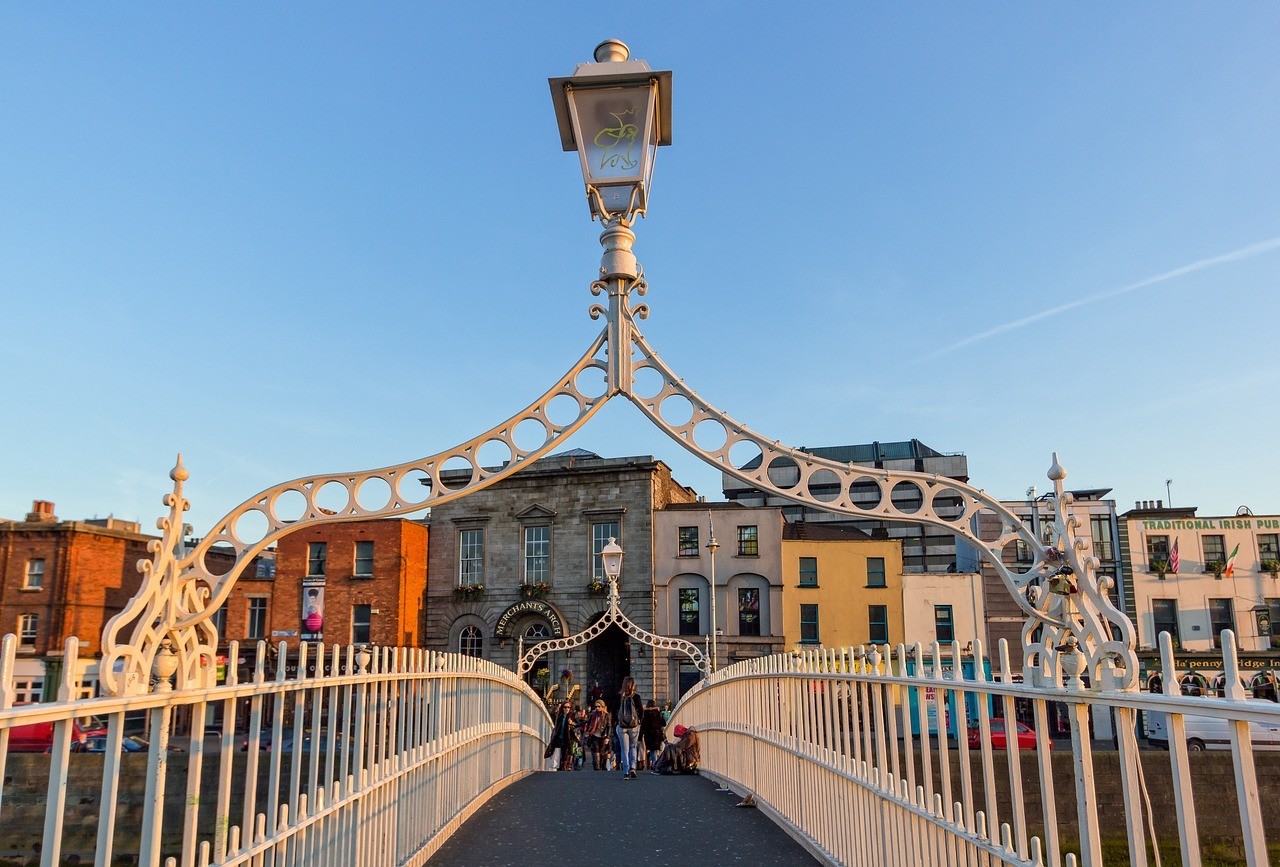 Feel prepared and ready when you arrive in Dublin for the weekend. Find answers below to some of the most common questions about planning a trip to Dublin.
Don't Forget Your Dublin Travel Insurance
ALWAYS sort out your backpacker insurance before your trip. There's plenty to choose from in that department, but a good place to start is Safety Wing.
They offer month-to-month payments, no lock-in contracts, and require absolutely no itineraries: that's the exact kind of insurance long-term travellers and digital nomads need.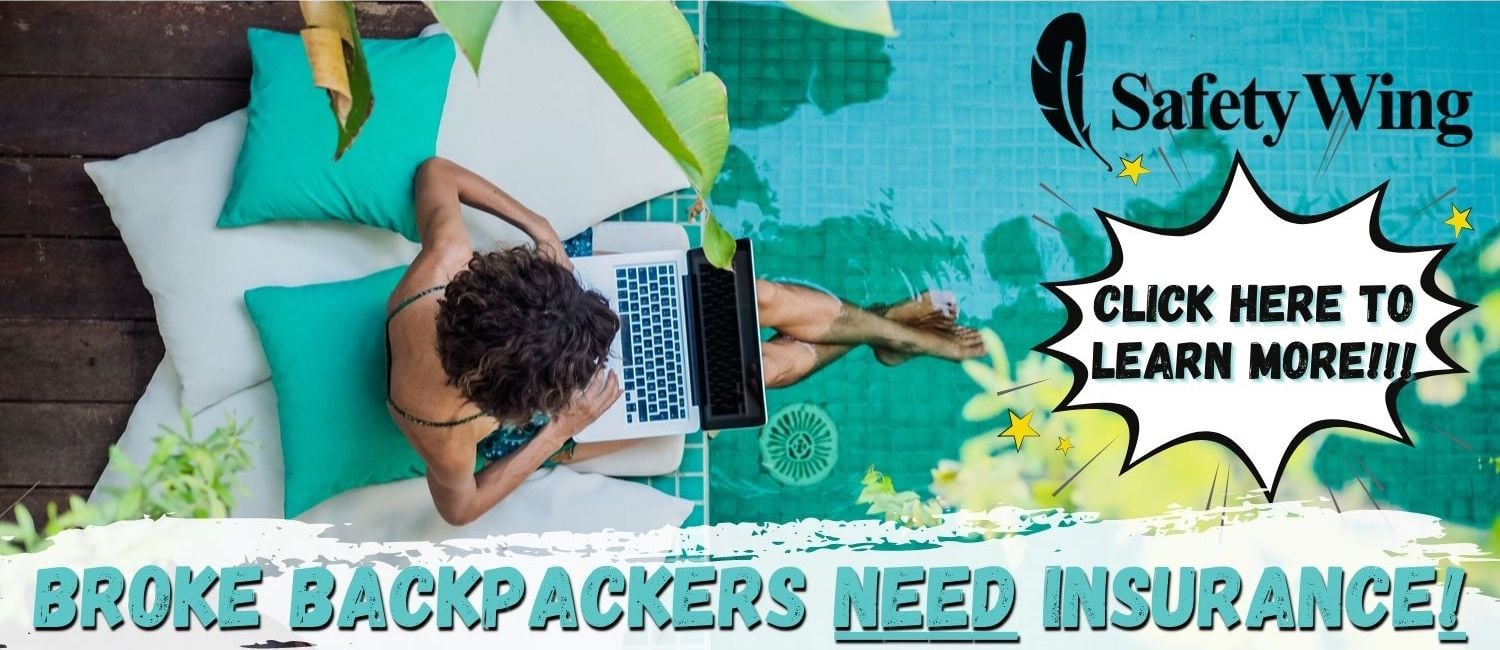 SafetyWing is cheap, easy, and admin-free: just sign up lickety-split so you can get back to it!
Click the button below to learn more about SafetyWing's setup or read our insider review for the full tasty scoop.
Final Thoughts on a Great Weekend in Dublin
That concludes our guides to have the perfect weekend in Dublin! We hope you've found inspiration and useful info to go forth and plan your trip to Dublin, Ireland.
Be sure to have a pint for us, and don't miss the opportunity for a good ol' fish and chips dinner! If you're visiting in summer because that really is the best time to visit Dublin, enjoy the warmth of the outdoors. If you're visiting Dublin in the colder months, though, simply check out all the exciting indoor things to do in the city.
However, you decide to spend your weekend, have a blast whether you're in the country for a short time or if you're backpacking around Ireland, the capital offers a great look into Irish culture.
---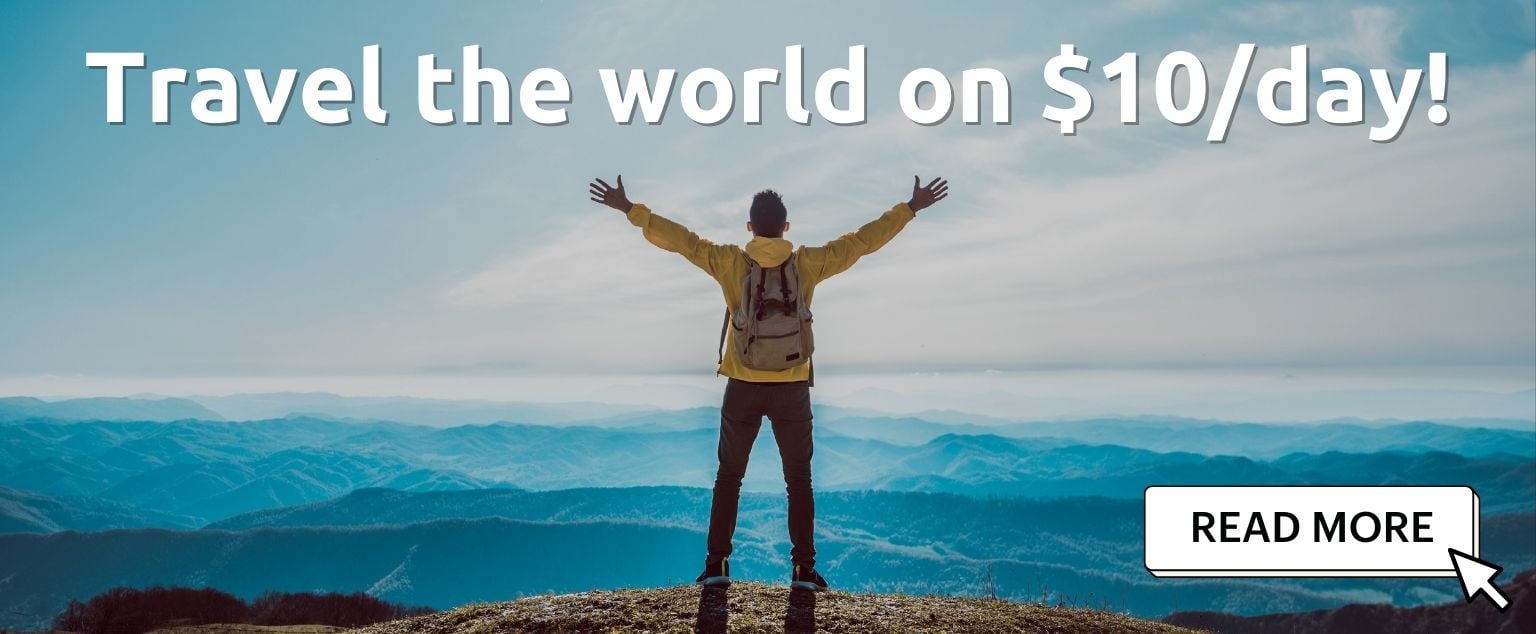 And for transparency's sake, please know that some of the links in our content are affiliate links. That means that if you book your accommodation, buy your gear, or sort your insurance through our link, we earn a small commission (at no extra cost to you). That said, we only link to the gear we trust and never recommend services we don't believe are up to scratch. Again, thank you!