Belfast is the intriguing and often overlooked capital of Northern Ireland. It's packed with character and history, great food and vibrant nightlife. Belfast is a fabulous destination for a quick city break, or as a base for further travels throughout the country.
With so much to see, do, and discover, figuring out where to stay in Belfast can be tricky. The city is split into a number of different areas, each offering something slightly different and some more suited to travelers than others.
To help you out, we've figured out the five best places to stay in Belfast for every traveler. We've included something for every travel style and budget, so you can find one that best suits you.
So whether you want to party like a rock star, explore the culture trail, or find the cheapest bed in town – we've got you covered!
Looking for a specific place to stay? These are our highest recommendations for places to stay in Belfast.
Situated in a Victorian house, this guest room has been recently refurbished to provide cozy accommodation in Queens Quarter. The room comes with an ensuite bathroom and guests have access to a shared kitchen. It's perfect for couples or solo travellers and is close to bars, restaurants, and top attractions.
Best Hotel in Belfast: Ten Square
Set at the center of the city, this hotel provides easy access to Belfast's top attractions, best bars, and coolest shops. Rooms are modern and feature plush beds and a private bathroom. There's a steakhouse restaurant onsite, as well as a Loft cocktail bar where you can wind down after a day of exploring.
Best Hostel in Belfast: Dream Pods
Dream Pods provides all the essentials and offers a budget-friendly stay in the city centre. Furnishings are modern and comfortable, and free wifi is included. With a free breakfast provided daily, you really can't go wrong!
Belfast has had a turbulent history. For decades, politically motivated gun violence and bombings (also known as "The Troubles") kept many people from travelling to the city. But since the signing of the Good Friday Agreement in 1998, Belfast has emerged from the rubble as one of the safest cities in the UK.
Today, Belfast is an excellent and popular destination to explore, its compact city centre bursting with history and culture. Here, you'll find heritage landmarks nestled alongside lively bars, innovative restaurants, and charming museums.
At the heart of the city is the central neighbourhood. Bursting with culture, architecture, food, and drinks, this neighbourhood is a great place to stay if you're looking to be at the centre of the action and close to the best nightlife.
Head south from here and you'll arrive in the Queens Quarter. A lively student area, it's is known for its vintage shops and quirky pubs. It's our top pick for backpackers, as it's home to a lot of Belfast's budget accommodation.
Travel north through the city to the Cathedral Quarter. It's one of the coolest areas of the city, boasting an artsy and cultural vibe thanks to its colourful murals, and open-air festivals.
And finally, across the River Lagan is the Titanic Quarter. This modern neighborhood has a maritime theme and is slightly removed from the busy center. It's where you'll find great museums and historical attractions, as well as plenty of activities the whole family will love.
Still not sure where to stay in Belfast? Read on for more detailed guides on each of these areas, as well as the best accommodation and things to do in each!
Now, let's take a look at the best neighbourhoods to stay in Belfast. Each is a little different from the last, so read each section carefully and pick the one that's right for you!
1. Central – Where to Stay in Belfast for your First Visit
As the name would suggest, central Belfast is the heart of the city. It's a lively and vibrant area that welcomes travellers and tourists with its incredible architecture and rich history. It also boasts a great selection of traditional pubs, delicious restaurants, and charming attractions to enjoy. If you're visiting Belfast for the first time, there's no better place to stay than in the city centre.
For sightseers and shopaholics, this district is a must. It's home to incredible attractions, like Belfast City Hall and the Linen Hall Library, but it's also where you'll find a variety of great shopping. The Golden Mile, Victoria Square, and St. George's Market are must-sees.
This gorgeous apartment sleeps up to six guests, providing ideal accommodation for groups or families deciding where to stay in Belfast city centre. The interior is sleek and modern, with a full kitchen, bathroom, and large living area. Top bars and restaurants are within easy walking distance, as well as shops and grocery stores.
Best Hotel in Central: Ten Square
Set at the centre of the city, this hotel provides easy access to Belfast's best tourist attractions. It also has bars, restaurants and shops on its doorstep. This hotel offers comfortable rooms with modern amenities, like a mini bar and a refrigerator. This is our pick for where to stay in central Belfast.
A fantastic location and a myriad of facilities are just two of the reasons we love this hotel. Located at the heart of the city, this hotel is a short walk to great options for dining, shopping and sightseeing. It has modern rooms, a 24-hour reception, and a laundry service is available.
Best Hostel in Central: Dream Pods
Located 0.3km from the city centre, Dream Pods provides modern accommodation kitted out with all the essentials. Furnishings are sleek and minimalist to keep things simple, and free wifi is available. There's no kitchen, but the hostel provides a free breakfast to help kickstart your day.
Things to See and Do in Central:
Browse St. George's Market.
Catch a show at Ulster Hall.
Enjoy bold but familiar flavours at Home Restaurant.
Explore the collections at the Linen Hall Library, the oldest library in the city.
Sample a delicious and famous Belfast burrito at Boojum.
Shop until you drop at the Victoria Square Shopping Centre.
Take a tour of Belfast City Hall.
Taste some of the best food in town by taking a Belfast Food Tour.
Touch the Big Fish, the Salmon of Knowledge, an iconic Belfast statue.
Visit the Titanic Memorial Garden.
2. Queens Quarter – Where to Stay in Belfast on a Budget
Queens Quarter is a lively and vibrant district located south of the city centre. It is set around the hallowed grounds of Queens University and is where you'll find plenty of activities and attractions catering to students. From on-campus events to pub quiz nights, there's plenty to see, do and enjoy in this fun and funky neighbourhood.
This laid-back and relaxed district is also where you'll find the best selection of budget accommodation and bed and breakfast options in the city. It's home to the majority of Belfast's hostels as well as a vast array of affordable and good value hotels and short-term rentals. That's why it's our pick for where to stay in Belfast if you're balling on a budget.
This guest room in a townhouse-style cottage in Belfast is ideal for solo travellers or couples visiting Belfast. There's an ensuite bathroom and private entrance for guests, as well as free Wifi and a shared guest kitchen. The interior has been recently refurbished, but the house maintains its classic Victorian charm. The city centre is just a 20 minute walk away, and there are plenty of bistros and bars right nearby.
Part of the International Hostels YHA Group, this place is the ideal backpacker accommodation in Belfast. There's a communal kitchen to help keep costs low, as well as free wifi and city maps to help you explore with ease. It's not a party hostel, but there are plenty of pubs within walking distance.
Dukes at Queens offers exquisite accommodations at a great value. It's surrounded by restaurants and pubs and is a short walk from Queens University and City Hall. Rooms are modern and luxurious, and each is outfitted with an en-suite bathroom. You'll also enjoy free wifi and other great amenities.
This three-star hotel is located in central Belfast, a short walk from both the city center and the university. It provides comfortable and contemporary rooms with private bathrooms and coffee/tea facilities. You'll enjoy free wifi and laundry facilities, so you can live comfortably no matter how long you stay.
Things to See and Do in Queens Quarter:
Drink craft brews at Cuckoo.
Dine on delicious comfort food at Conor.
Indulge in a monster milkshake at Maggie Mays.
Wander through the Botanic Gardens.
Explore the hallowed grounds of Queen's University.
Browse the modern masterpieces and exhibits at the Ulster Museum.
Grab a pint and listen to great rock music at Elms Bar.
Dance the night away at Shine.
Laugh your head off at the Queen's Comedy Club.
Find your new favourite book at No Alibis Bookstore.
Listen to great live music at The Belfast Empire.
Visit Belfast's oldest family-owned pub, Lavery's Bar.
3. Central – Best Area to Stay in Belfast for Nightlife
Central Belfast is more than just history and culture. This downtown neighborhood is also where you'll find the best nightlife in the city. From lively Irish pubs and stylish lounge bars to vibrant nightclubs, the area is packed with after-dark action and adventure.
Love to eat? Well, central Belfast is for you! This neighborhood is where you can sample everything from traditional Irish fare, like boxty and Irish stew, to world-class restaurants and innovative eateries. Trust us when we say your senses will be very excited by a stay in central Belfast.
Located between central and the Cathedral Quarter, the location of this Airbnb in Ireland can't be beaten! Plus, split between four guests, the price is comparable to a hotel and even some of the hostels in Belfast! For a bit of added luxury and comfortable accommodation, it's really worth the money. The apartment overlooks St Anne's Square and is surrounded by top bars, restaurants, and pubs.
This hotel is conveniently positioned for exploring Belfast. It is within walking distance of Sandy Row, Ulster Hall, tasty restaurants and bustling bars. Rooms are stylish and relaxing, and each comes complete with a private bathroom, a flat-screen TV, and an iPod docking station. This is our pick for where to stay in central Belfast.
The Hampton by Hilton provides comfortable accommodation at the heart of Belfast. It boasts an in-house bar, and a delicious breakfast is served each morning. This hotel is comprised of 178 modern rooms with a vast array of features. Within walking distance, you'll find a great selection of nightlife, dining and sightseeing options.
Best Budget Hotel in Central: Park Inn by Radisson Belfast
The Park Inn by Radisson is your best bet for budget accommodations in central Belfast. It is located in the city's entertainment district with many restaurants, bars and shops nearby. This hotel offers modern rooms with comfortable amenities. There's also a terrace, a gym and a bar to enjoy.
Things to See and Do in Central (NIGHTLIFE):
Catch a performance at the Grand Opera House.
Dig into delicious tacos and American fare at Bootleggers.
Drink, dance and enjoy hot dogs at The Filthy Quarter.
Eat, drink and be merry at The Dirty Onion.
Enjoy a night at Kelly's Cellars, a traditional Irish pub.
Have a drink at the Europa, a hotel with the distinction of being the most bombed in Europe.
Party all night long at Thompsons Garage.
Sample urbane cocktails at unique The Perch Rooftop Bar.
Sip cocktails and beers at The Crown Liquor Saloon.
The Gypsy Lounge at Filthy McNasty's
Watch a fun show at the luxurious Cabaret Supperclub.
4. Cathedral Quarter – Coolest Place to Stay in Belfast
Travel slightly north of the city centre and you'll find yourself in the Cathedral Quarter. It's by far the coolest neighbourhood in the city and is a haven for artists and creatives. It's where you'll find a vibrant arts scene, as well as colourful murals and iconic street art.
The Cathedral Quarter is also home to a good variety of restaurants, pubs, bars, and some of Belfast's most popular LGBTQ haunts. It's a neighborhood that welcomes people from all walks of life to drink, dance, and simply have a great time. Even if you don't stay in the area, a visit to the Cathedral Quarter is one of the best things to do in Belfast.
This apartment combines historical architecture with contemporary interior design. It provides comfortable accommodation suitable for two guests, overlooking Saint Anne's Cathedral. It's fully furnished and features free wifi and a sunny balcony for you to relax on at the end of the day. The flat is surrounded by bars, restaurants, and shopping centers, making it one of the best Airbnbs in Belfast if you want to stay close to everything.
This stylish three-star hotel is located in central Belfast. It provides comfortable and modern accommodations within walking distance of top tourist attractions and shopping. This hotel offers charming rooms with movies-on-demand, private bathrooms, and tea/coffee machines. You'll also enjoy unwinding at the in-house restaurants and lounge-bar.
Best Hotel in The Cathedral Quarter: Bullitt Hotel
The Bullitt Hotel is our top choice for where to stay in the Cathedral Quarter. This fantastic four-star hotel offers air-conditioned rooms with refrigerators, cable/satellite channels, and beauty accessories. You'll enjoy historic landmarks, top shopping, and restaurants within walking distance.
Best Hotel in The Cathedral Quarter: Malmaison Belfast
Enjoy four-star luxury at this incredible Belfast hotel. Located in the Cathedral Quarter, this hotel is close to St Anne's Cathedral, great shops and lively bars. Rooms have stylish décor, en-suite bathrooms, and coffee/tea supplies. They also offer 24-hour room service, free wifi, and babysitting services.
Things to See and Do in The Cathedral Quarter:
Dance the night away at Kremlin, a Soviet-themed and Belfast's largest LGBT nightclub.
Drink at the Duke of York or John Hewitt, two of the oldest bars in the city.
Eat tasty local cuisine at 21 Social.
Explore the displays at the Northern Ireland War Memorial Museum.
Grab a pint at the Sunflower Public House.
Kick start your day at Established Coffee.
Marvel at the spectacular Saint Anne's Cathedral.
Say hi to 'The Big Fish', a 10 metre long sculpture representing the Salmon of Knowledge from Irish mythology.
See incredible works of contemporary art at MAC.
Sip tasty cocktails at The Union Street Bar.
Spend a night at lively Harp Bar.
5. Titanic Quarter – Best Area in Belfast for Families
The Titanic Quarter is one of the most modern areas of Belfast. Once known as Queen's Island, this neighborhood is a former shipyard best known for building the world-famous Titanic. Today, it's home to some of Belfast's most popular tourist attractions, including the Titanic Belfast, the world's largest Titanic experience.
This vibrant quarter boasts a strong maritime theme. It's a mixed-use space with commercial and residential areas, as well as entertainment venues, charming cafes, and great museums. Because there's so much to see and do, the Titanic Quarter is our recommendation for where to stay in Belfast for families.
This newly refurbished condo in Belfast's fastest-growing quarter provides a lot of bang for your buck. You can immerse the kids in Belfast's riveting maritime history with ease from here, with a range of museums and ship tours in the quarter. Free parking and fast airport connections make this a pretty easy choice.
These apartments provide a home-away-from-home to families visiting Belfast. Each apartment comes with 1-2 bedrooms, and a fully equipped kitchen and bathroom. With the city centre just a 10 minute walk away and top restaurants and attractions close by, the accommodation is ideally situated for exploring Belfast at ease.
A guide to the best accommodation in Belfast wouldn't be complete without a mention of this epic barge! Moored up between the Titanic Quarter and city centre, the boat is stunningly decorated and provides cozy accommodation that is both pet- and family friendly. Located close to city attractions, a stay at the barge is bound to make for a memorable trip!
The Titanic Hotel is one of the most popular in Belfast – and it's easy to see why! Situated within a historic building opposite the Titanic Belfast, it's perfect for any group size looking to stay close to Belfast's coolest attractions. The hotel features art deco design throughout and boasts an in-house bar and restaurant.
Things to See and Do in the Titanic Quarter:
Be entertained at the Odyssey Pavilion, where you'll find activities for all ages.
Catch the Belfast Giants ice hockey team in action at SSE Arena.
Choose from a wide selection of sandwiches at the Paper Cup.
Dine on one of the best brunches in town at The Newton Café Brunch Bar.
Take a day trip up to Belfast Castle.
Learn all about the Titanic's tragic voyage at the Titanic Belfast, a massive interactive museum.
Marvel at the more than 250 interactive science exhibits at W5.
Savour delicious Irish dishes at Thyme.
Walk Belfast's Maritime Mile.
Wander through the lush and expansive Victoria Park.
Here's what people usually ask us about the areas of Belfast and where to stay.
World Nomads' mission is to support and encourage travellers to explore their boundaries. They offer simple & flexible travel insurance, and safety advice to help you travel confidently.
They've been doing it since 2002 – protecting, connecting, and inspiring independent travellers just like you.
Get a quote below or read our in-depth review!
World Nomads provides travel insurance for travelers in over 100 countries. As an affiliate, we receive a fee when you get a quote from World Nomads using this link. We do not represent World Nomads. This is information only and not a recommendation to buy travel insurance.
Belfast is a city packed with excitement and activity, and a must-visit for anyone backpacking the UK. It has great food, lively nightlife and plenty of things to see and do. It is much safer than in previous decades and is definitely a destination worth your time and hard-earned travel dollars.
In this post, we've looked at where to stay in Belfast. If you're still not sure which neighborhood is right for you, we highly recommend Central. It's full of things to see and do and is well-connected to the rest of the city making it an ideal base for exploring Belfast.
Have we missed anything? Let us know in the comments below.
Do you own an awesome hostel, hotel or apartment? Want to be featured in our list? Email [email protected]kebackpacker.com to find out how.
---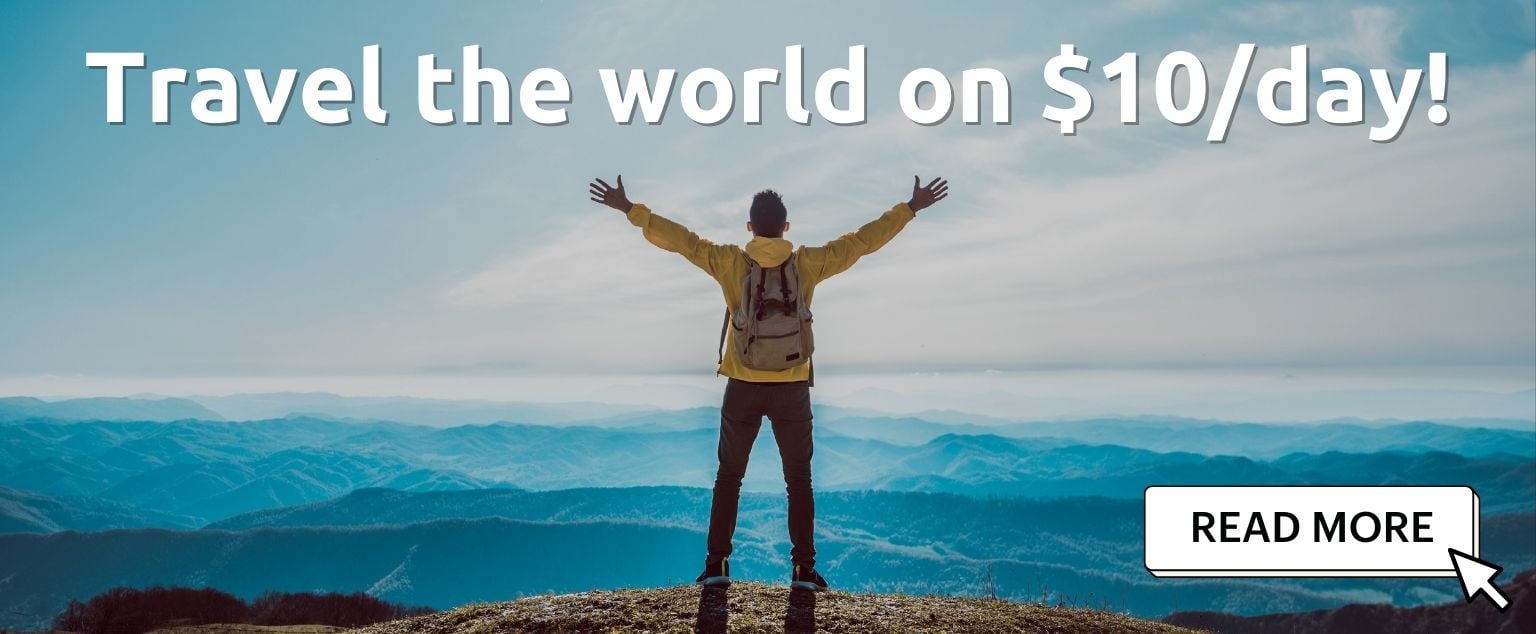 And for transparency's sake, please know that some of the links in our content are affiliate links. That means that if you book your accommodation, buy your gear, or sort your insurance through our link, we earn a small commission (at no extra cost to you). That said, we only link to the gear we trust and never recommend services we don't believe are up to scratch. Again, thank you!