So, you're planning a trip to Belfast. Good for you! Belfast is a charismatic and vibrant city with more than just whiskies and potatoes.
As the birthplace of the The RMS Titanic, the infamous sinking ship (not that you should boast about creating a sinking ship), this historical capital is full of hidden gems to immerse yourself in and explore.
But what are the most unique things to do in Belfast I hear you cry?
Well, fortunately for you, we have put together a huge list of our favourite attractions in Belfast and surrounding areas, covering everything from jaw-dropping landscapes, eye-opening historical tours, and even landing your part in the next Game Of Throne fan series…just kidding.
If you're not sure what to see and do, don't worry, we got you covered.

Unlock Our GREATEST Travel Secrets!
Sign up for our newsletter and get the best travel tips delivered right to your inbox.
Before you browse through our mighty list of 24 best things to do in Belfast, you might want to take a look at the following top five activities.
We absolutely recommend everyone tries at least a few of these to make sure you go home with a real sense of what Belfast is all about.
Unmissable Thing to Do in Belfast
Unmissable Thing to Do in Belfast
Experience the Titanic Museum
The Titanic Experience is regularly ranked by locals and visitors as one of the most unmissable things to do in Belfast.
Best Thing to Do When it Rains in Belfast
Best Thing to Do When it Rains in Belfast
Discover the City's History at Crumlin Road Gaol
If it rains during your stay, duck for cover and explore the immensely popular indoor historical attraction: Crumlin Road Gaol.
Unique Thing to Do in Belfast
Unique Thing to Do in Belfast
Take a Black Taxi Mural Tour
Learn about the history of the Troubles first-hand from your own private driver and tour guide.
Most Unusual Thing to Do in Belfast
Most Unusual Thing to Do in Belfast
Go on a Beer Bike Tour
Get a feel for the city in an unusual fashion by going on one of Belfast's unique beer bike tours!
Best Day Trip from Belfast
Best Day Trip from Belfast
Visit the World Famous Giant's Causeway
No trip to Northern Ireland is ever really complete without a visit to this incredible UNESCO World Heritage Site.
1. Explore Belfast Castle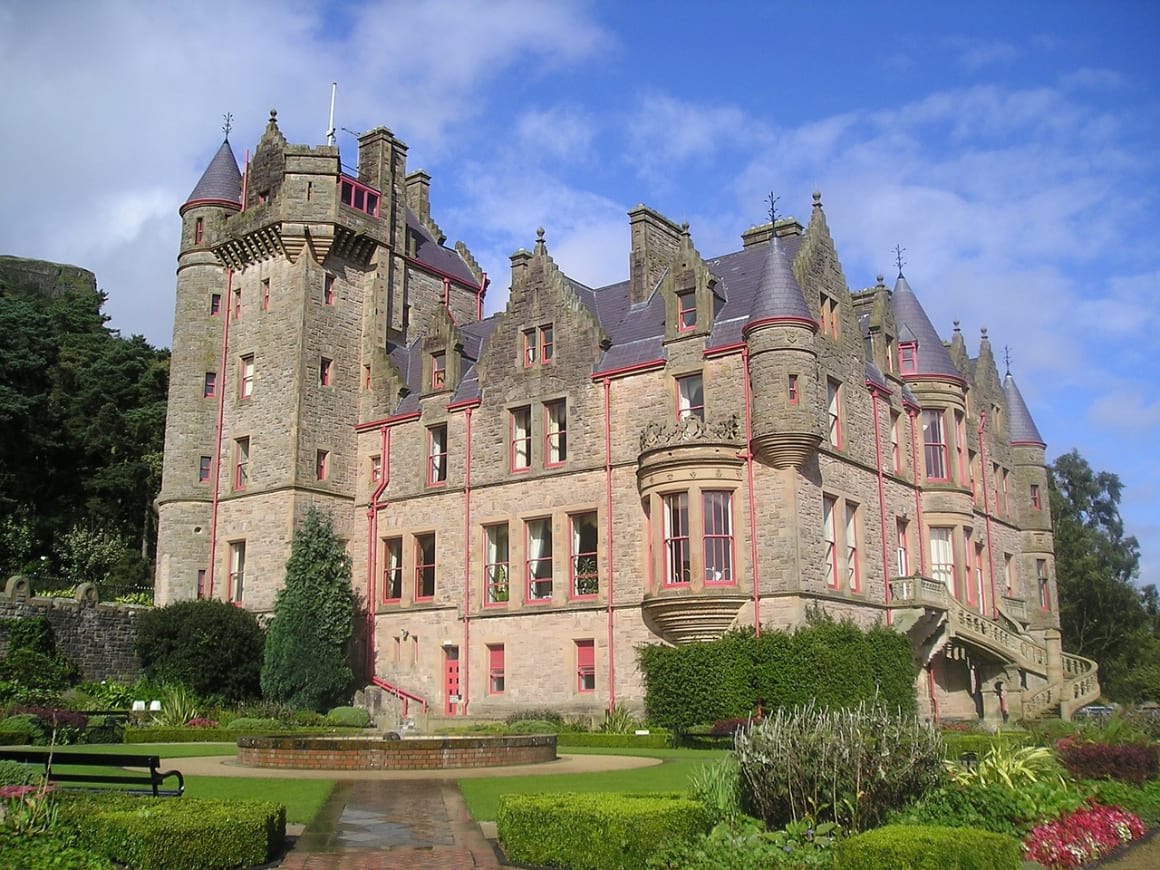 Built in the 1860s and located in the popular Cave Hill area of Belfast, the castle is a great place to soak up the local history and take in breathtaking views of the city below.
There is an excellent and fancy restaurant on-site and plenty to see and do for all the family. You can also catch a glimpse of Cave Hill's most prominent feature, the rocky outcrop near the summit of the hill known locally as Napoleon's Nose. This is said to have inspired the writer Jonathan Swift to write his world-famous book Gulliver's Travels.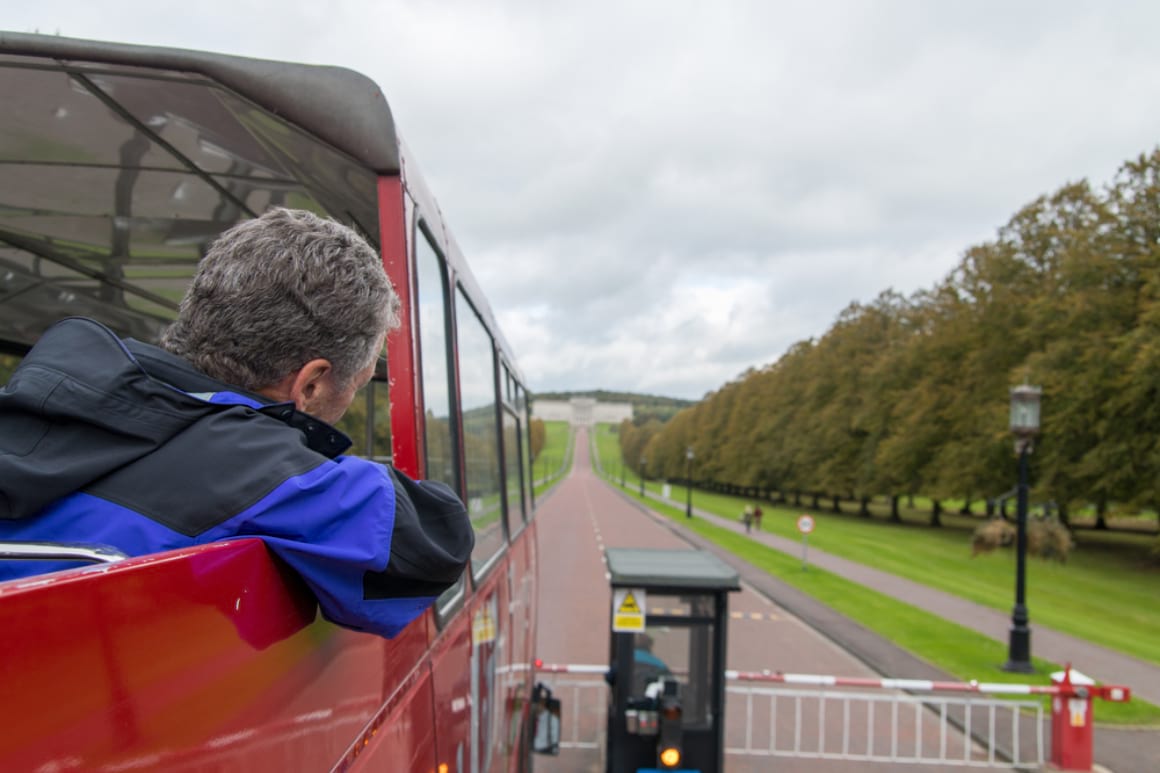 There is no better way to get a feel for the city, than with a hop-on-hop-off Belfast bus tour. From the open upper deck, you will be able to sit back and relax to a perfect view of all the most significant sites in the city.
Thanks to the hop-on-hop-off system, you can get off and explore anywhere that's of interest to you, before jumping back on the next bus whenever you're ready.
Entrance: £15.00
Hours: every 2 hours (Monday – Thursday), every 1 hour (Friday – Sunday)
Address: Donegall Arcade, 5 Donegal Arcade, Belfast, UK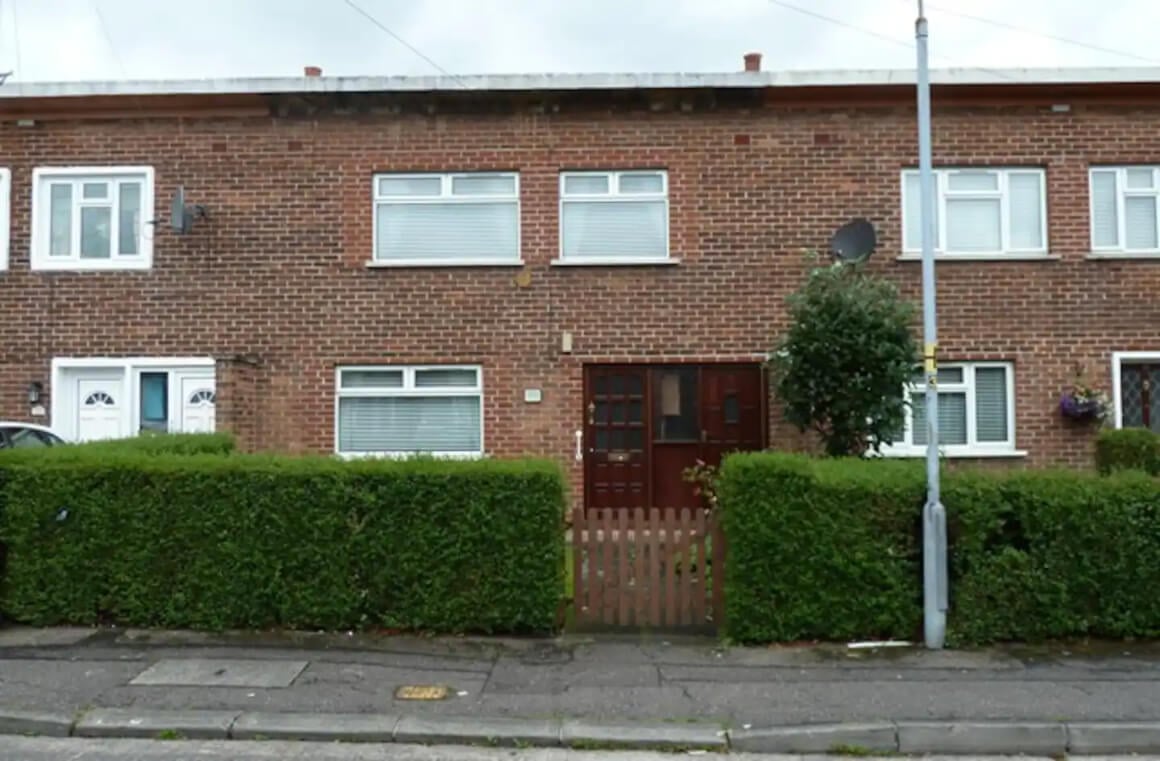 It isn't every day you get to quite literally follow in the footsteps of a footballing superstar – let alone eat, sleep and live in the same rooms as them! But at 16 Burren Way in Belfast, you can do just that. This is the house in which the footballing legend George Best grew up, and it remained in his family until his father died in 2008.
Best was an exceptionally talented Manchester United and Northern Ireland winger, and he is widely regarded to have been one of the best players in the history of football.
It is no secret that Belfast has been the centre of much turmoil and unrest over the years, and the memory of those Troubles still looms large in many of the city's most famous attractions.
One of the most popular places to visit in Belfast is Crumlin Road Gaol, an old nineteenth-century Grade A listed jail that once housed some of Belfast's most notorious criminals, as well as partisans on both sides of the political conflict. Guided tours are available throughout the day.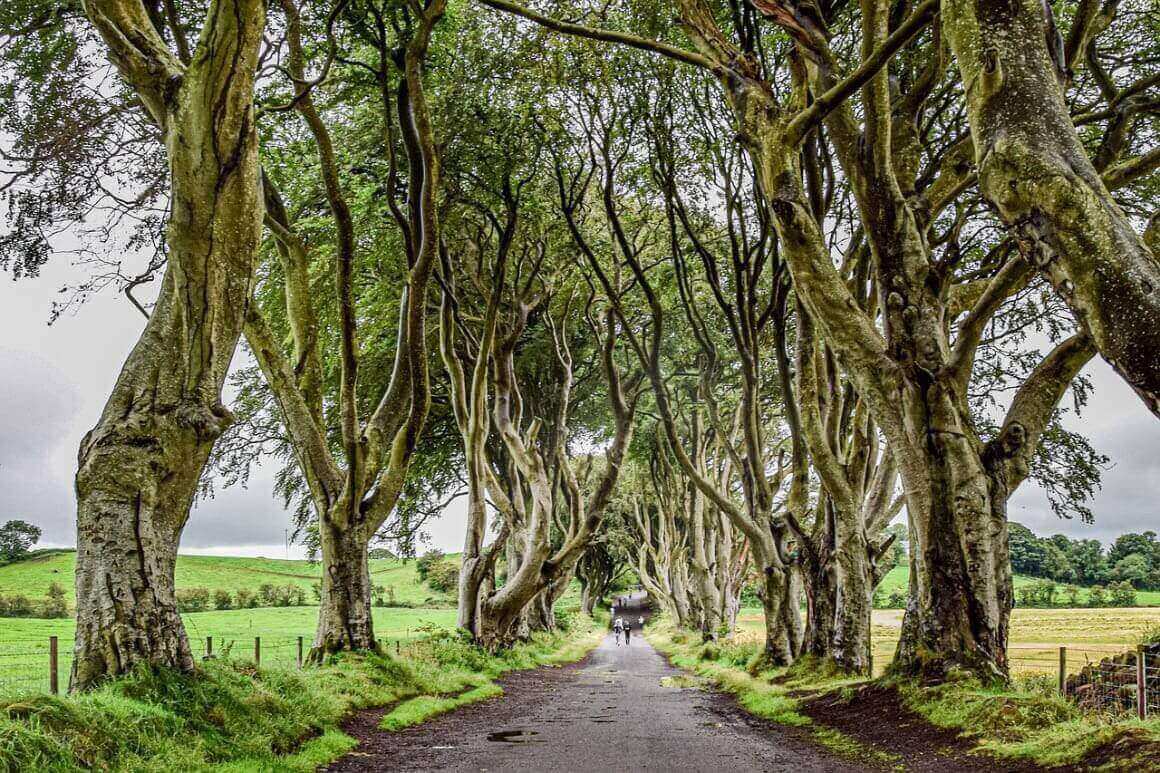 You may not know this, but Belfast is actually the home of thrones! Not Kings and Queens, though they have them too, but GAME OF THRONES!
That's right, if you're a fan of the epic Game of Thrones television series, based upon George RR Martin's original high fantasy novels, then you don't want to miss out on this!
The tour takes you around some of the most memorable filming locations in the series, such as Carrickfergus Castle, the Caves of Cushendun, and a variety of other places you are bound to recognise at once.
And if you're only around for a short city break in Belfast and time is a limiting factor, then don't fret, as this tour also takes you to Giant's Causeway. That means you can hit two birds in one stone and enjoy two of the top Belfast attractions in one day!
6. Hike the Divis and Black Mountain Walk
Visitors who like to spend their time enjoying the great outdoors should check out the walking routes at Divis and the Black Mountain. There are over 10 miles to explore and a huge variety of different environments to experience, making it the perfect day trip from Belfast.
Wooden boardwalks take you through thriving marshlands to stunning open countryside, and there is always wildlife to look out for as you walk. This is an ideal way to enjoy the fresh air and dramatic views across the impressive Belfast Lough.
Small Pack Problems? 😉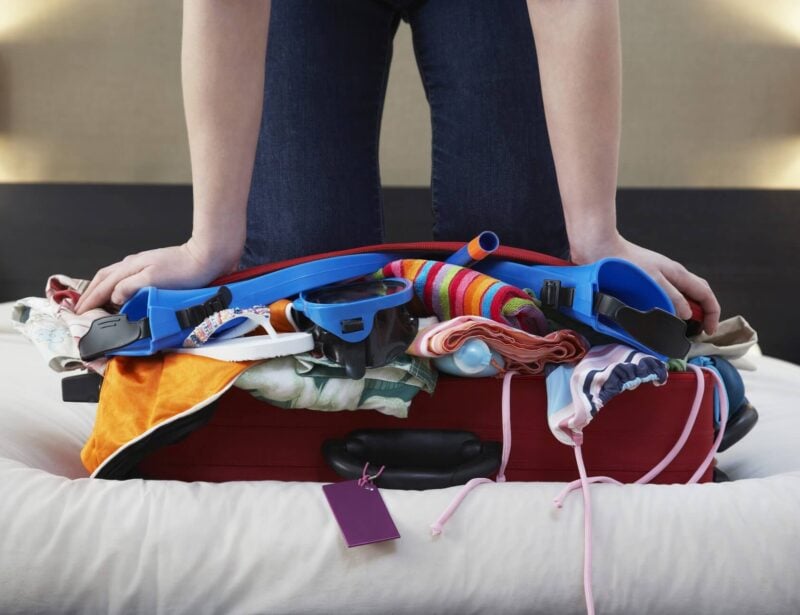 My missus travels with all her clothes in ziplock bags: don't be like my missus. UP YOUR PACKING GAME!
Packing cubes for the globetrotters and compression sacks for the real adventurers – these babies are a traveller's best kept secret. They organise yo' packing and minimise its volume too so you can pack MORE.
Or, y'know… you can stick to ziplock bags.
View Our Fave Cubes
Or Check Out the Sacks!
7. Pay a Visit to C.S. Lewis Square
You may, or may not know that the island of Ireland has produced some of the most brilliant and imaginative writers in the history of the English language.
One of the great writers and intellectuals to have come out of Ireland in the twentieth century was born in the city of Belfast. C.S. Lewis is known for a vast body of literary and philosophical work thoughout his life, but the world-famous and much-loved children's stories, Chronicles of Narnia, were by far his most recognisable achievement.
At C.S. Lewis Square on the intersection of Connswater and Comber Greenways, the great writer is commemorated with a beautiful park featuring a several visually impressive statues dedicated to his beloved fictional characters.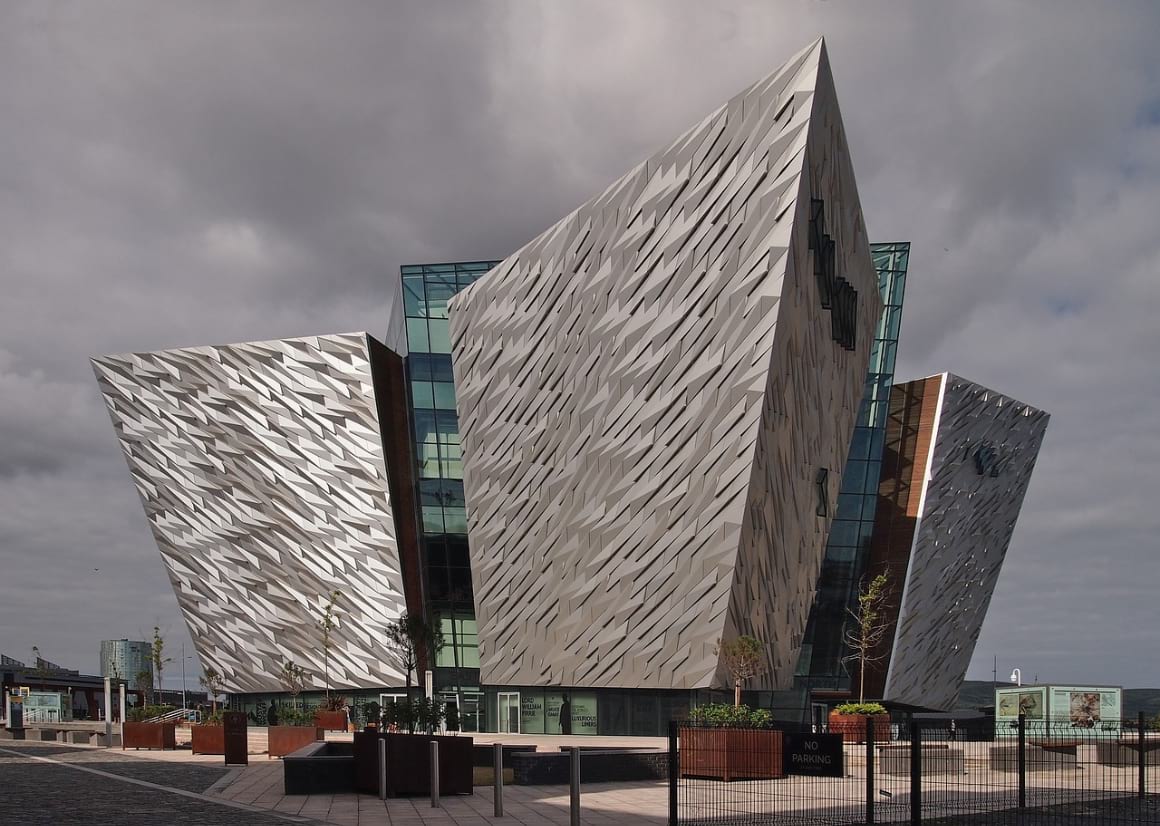 The city of Belfast will forever be associated with the fascinating but tragic story of the Titanic, the doomed ocean-liner that was built in and launched from the city in the early nineteenth century.
At the Titanic Experience, visitors are immersed in the incredible tale of how the ship came to be designed and built. There are replicas of the cabins, the dining areas, the deck, and other areas of the ship, allowing you to see the Titanic through the eyes of the 1,500 people who sadly lost their lives when she sank.
Visitors to Belfast consistently rank this as one of the most moving and inspirational activities in Belfast. And if you're looking for fun things to do in Belfast with kids, then the Titanic Quarter also has many parks and playgrounds nearby that will keep those young ones entertained.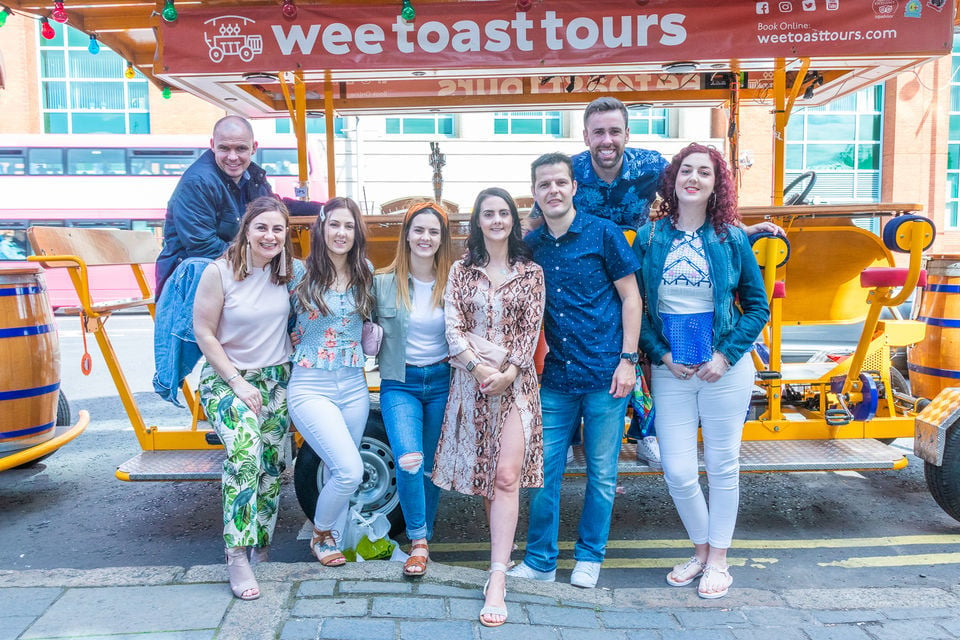 One of the most novel and unique ways of experiencing the city of Belfast is to book on to one of the Beer Bike Tours. You and your friends each play your part in powering the tour bike by pedaling while your driver and your tour guide take you around all the local sights.
You are also invited to bring your own drinks, so you can enjoy sipping a beer, or any beverage of your choice, as you take in the sights in a fun and memorable fashion!
Is This the Best Daypack EVER???
10. Smell the Tropical Flowers at the Botanic Gardens
The Botanic Gardens were first established in 1828 as a private park, but were opened to the general public in 1895. It features a Victorian Style conservatory, the Palm House, a greenhouse with two separate wings: the cool wing and the tropical wing.
The gardens are open from 7:30 am and close around sunset (this changes depending on the time of year) so it's best to visit early in the day to avoid disappointment.
Visitors can see plants from all over the world including many tropical tree species from the southern hemisphere. These include a Globe Spear Lily which is 36 feet tall and a 400-year-old Xanthorrhoea!
11. See for Yourself the World-Famous Giant's Causeway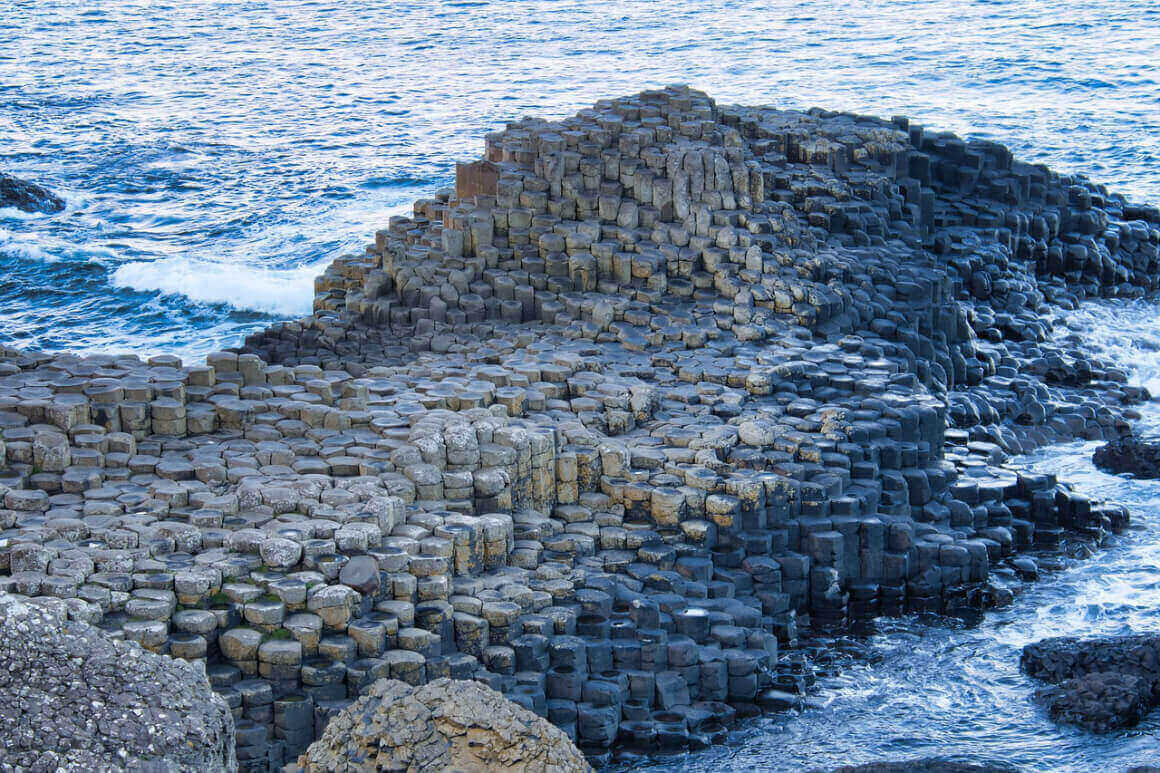 Giant's Causeway is one of Ireland's most iconic landscapes. The UNESCO World Heritage Site is an otherworldly expanse of basalt columns flanked by dramatic cliffs and wild ocean waters.
For centuries, it has been a source of inspiration and wonder for scientists, geographers, and artists alike, and can be easily visited as a day trip from Belfast.
In fact, many companies offer guided tours of the natural landmark which give you the benefit of exploring the place with a knowledgeable local expert, before being dropped back to the centre of Belfast when the day is done.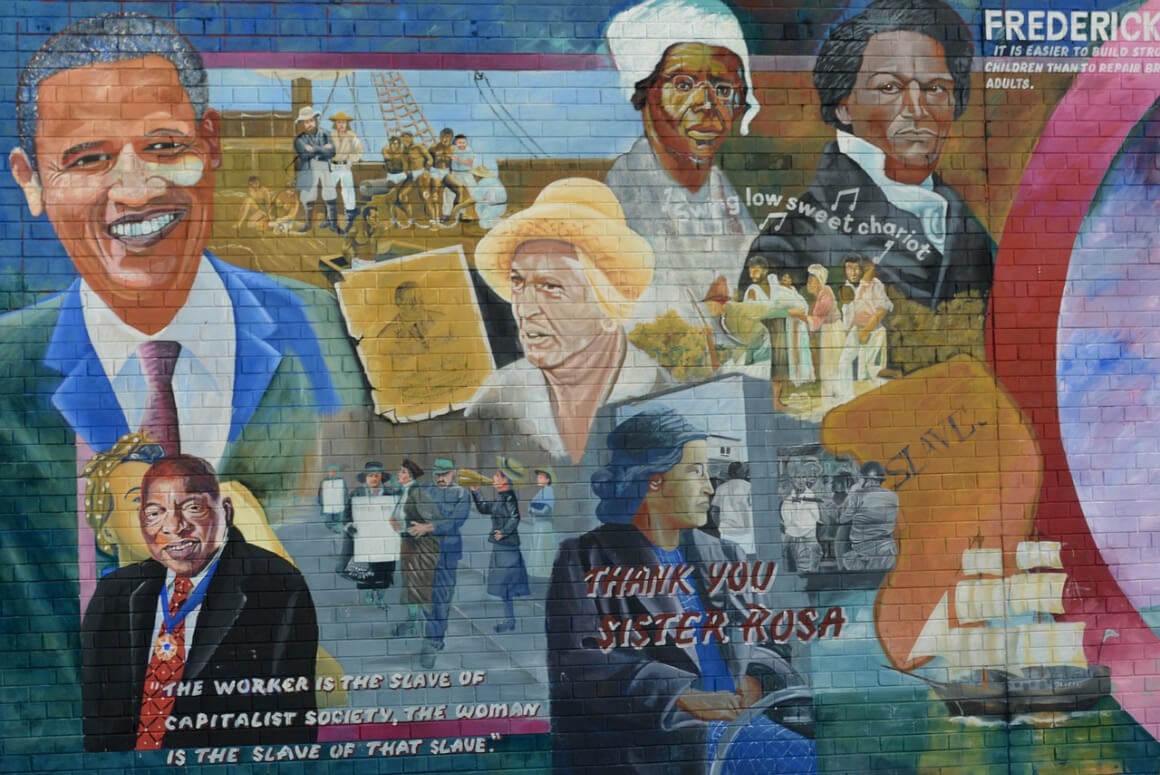 For visitors who are keen to learn more about the impact of the Troubles on Belfast's history, there are fascinating private tours, Belfast's 'Political Taxi Tours.'
The tours take you and your friends to visit the murals, sign your names on the peace wall and discover more about the stories that have shaped the city into the place it is today.
Your tour guide will be a real Belfast taxi driver and will share with you his or her insights and stories regarding the city's tumultuous past.
13. Stroll Around Stormont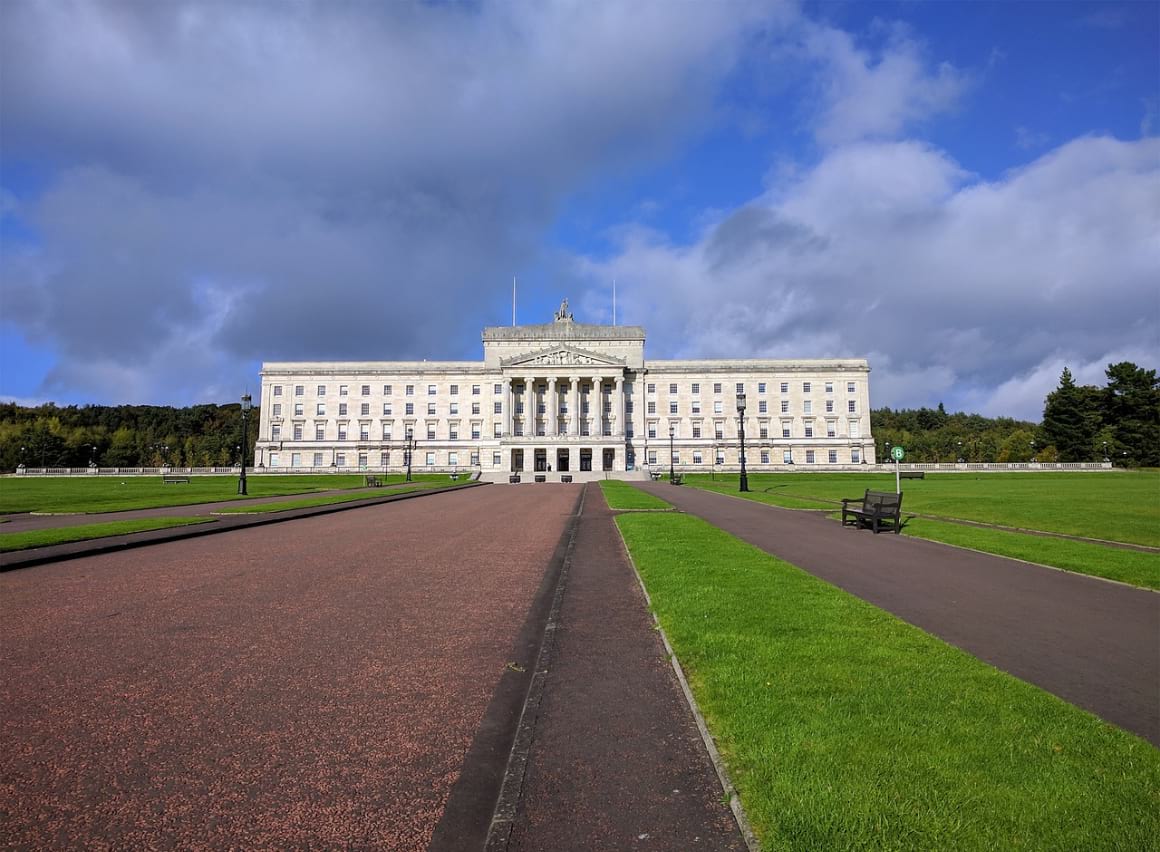 Northern Ireland's Parliamentary Buildings, known as Stormont, are an architectural triumph. The Grade A listed buildings celebrate the history and culture of Ireland with subtle symbolism and beauty.
Located just a 15-minute drive out of the city, visitors at Stormont are welcome to walk or share a picnic on the attractive grounds or take a FREE guided tour.
Travel with peace of mind. Travel WITH a security belt.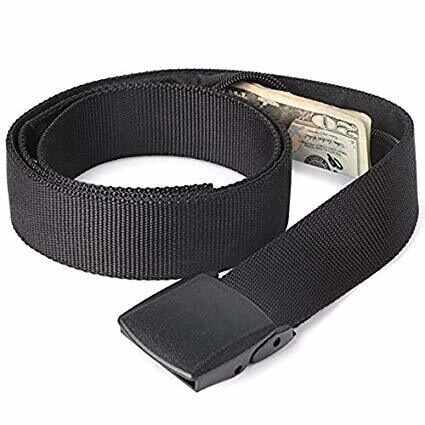 Get your cash stashed with this awesome Pacsafe money belt. It will keep your valuables safe no matter where you go.
It looks exactly like a normal belt except for a SECRET interior pocket perfectly designed to hide a wad of cash or a passport copy. Never get caught with your pants down again! (Unless you want to.)
Hide Yo' Money!
14. Drink a Local Whiskey in a Traditional Irish Pub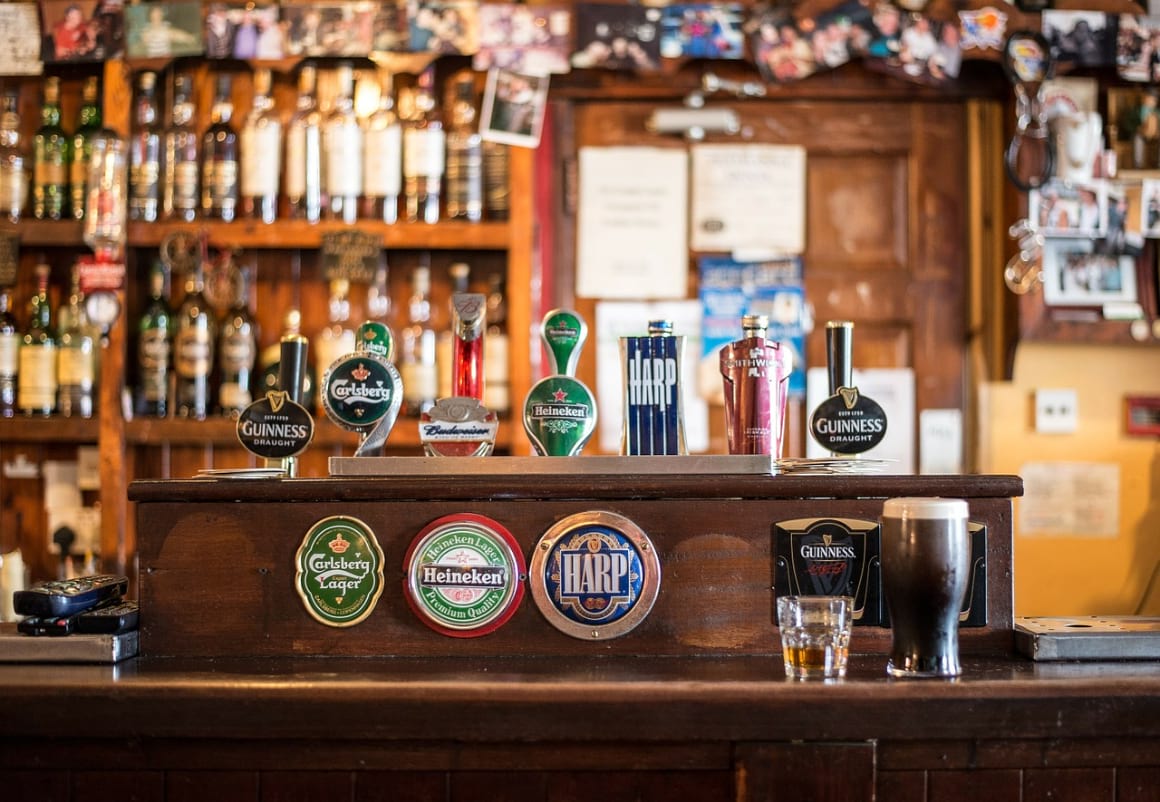 Not all of the must-see attractions involve travelling far and wide around the city, there are actually many things to do in Belfast city centre. Such as engaging with the local culture and experiencing the genuine atmosphere of an old, traditional Irish pub. This is an ideal place to spend an afternoon, or evening, or even morning, tasting some of Belfast's best local craft beers.
With plenty of local beers and whiskeys on offer and the sound of traditional music playing in the background, you will be sure to have fantastic memories that leave you with a lasting impression of the real soul of the city. This is hands down one of our top things to do in Belfast at night.
15. Soak Up the Atmosphere at St George's Market
St George's Market is an old Victorian covered market, and one of the biggest in the United Kingdom. Built in the 1890s, it is not only one of the oldest attractions in Belfast but is also widely regarded as one of the very best markets in the UK and Ireland.
The impressive building is the perfect place to shop for the finest local produce, as well as quirky crafts, unique gifts and souvenirs, and antiques that you won't find anywhere else.
16. Dance the Night Away in the Cathedral Quarter
When it comes to enjoying a night out on the town, traditional Irish pubs are not your only option. If you would like to spend an evening in contemporary bars and nightclubs, listening to the latest music and busting grooves on the dance floors, Belfast's trendy Cathedral Quarter is the place for you.
With a huge variety of different venues to choose from, including large nightclubs and an incredible range of bars to suit every taste and preference, a fun and enjoyable night is guaranteed.
17. Admire Views of the Entire City from the Victoria Square Dome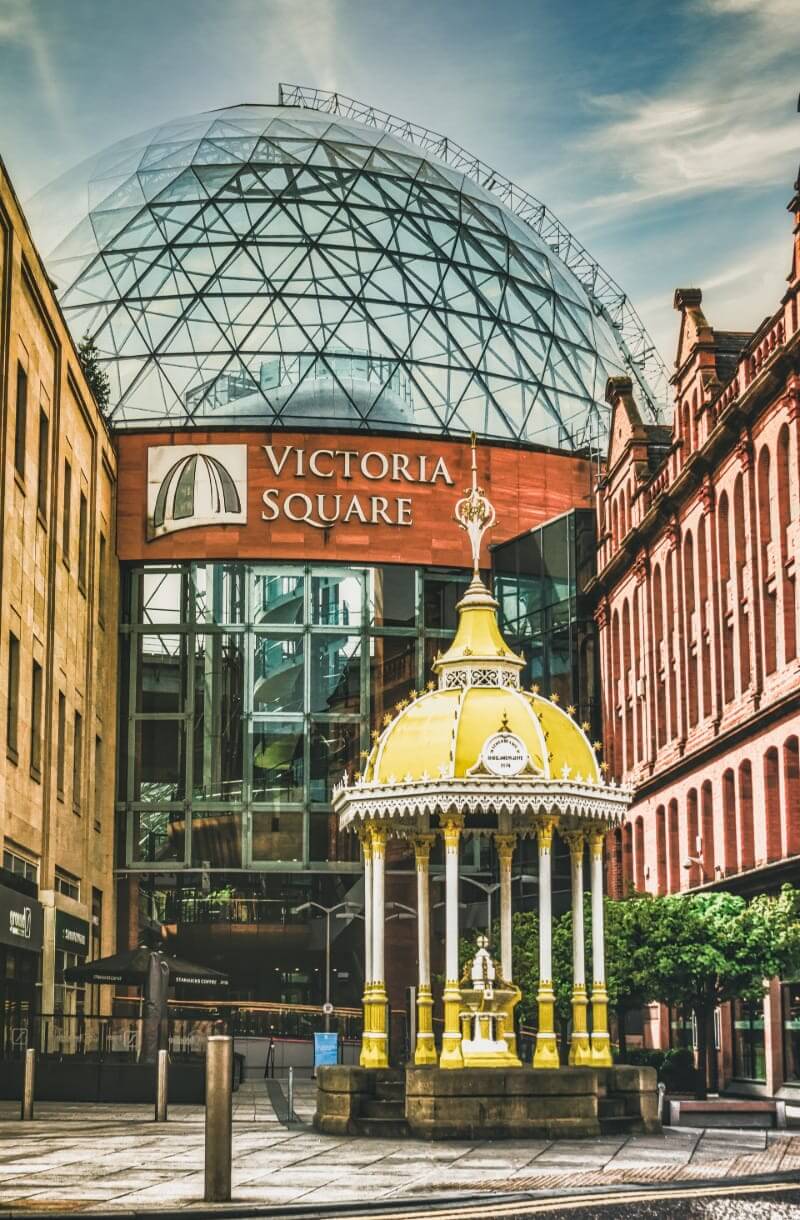 The Victoria Square Dome is an excellent vantage point from which you can enjoy 360° panoramic views across the entire city. It is located in the thriving Victoria Square district of Belfast, where there are lots of shops and popular restaurants.
As Northern Ireland's top retail and leisure destination, the Dome rises high above the city's skyline and offers views for miles around. If you would like help identifying all the key sights, free tours are available from 10 am to 4 pm every day.
18. Attend an Ulsterman Rugby Match at Kingspan Stadium
For sports fans, Northern Ireland undoubtedly brings to mind one game above all others – rugby. If you would like to experience the incredible atmosphere of match day at the home stadium of one of the world's leading rugby teams, pay a visit to the Kingspan Stadium.
As the home of Ulster Rugby, Kingspan regularly hosts some of the best teams from all over the world. So Rugby fans should definitely add this to their itinerary for an upcoming trip to Belfast.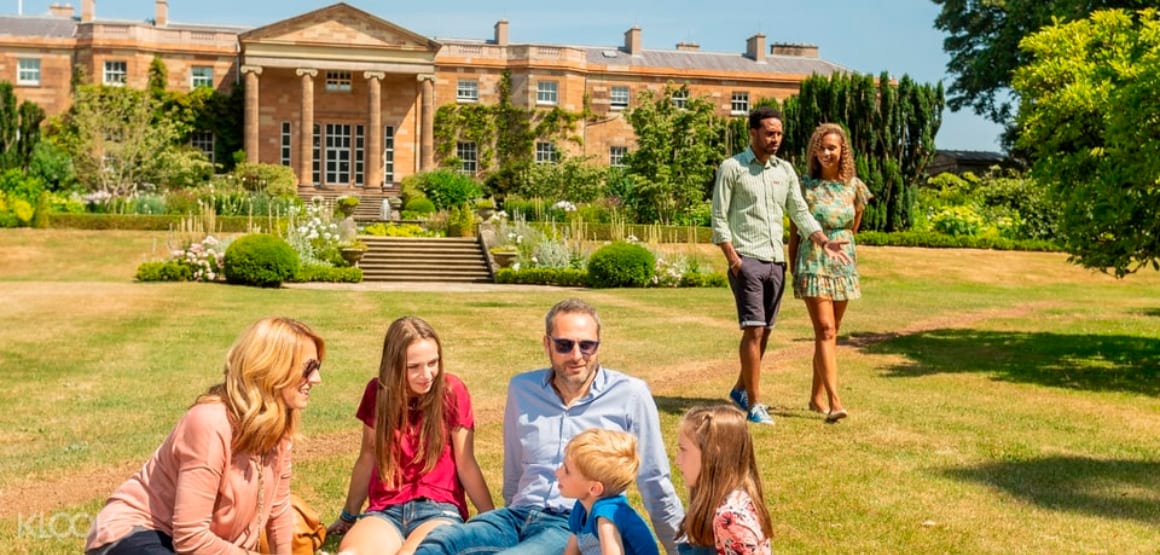 As the home of the Secretary of State for Northern Ireland and the official royal residence for Her Majesty the Queen in the country, Hillsborough Castle is a beautiful landmark with an intriguing history. The interior is grand and opulent and has served as the backdrop to a number of high-profile moments in recent Irish history.
Set amidst tranquil gardens where you, can wander at your leisure and enjoy the peace and relaxation of the grounds.
Entrance: £9.90
Hours: Opening Times Vary
Address: Main Street, Hillsborough, County Down Belfast
Save $$$ • Save the Planet • Save Your Stomach!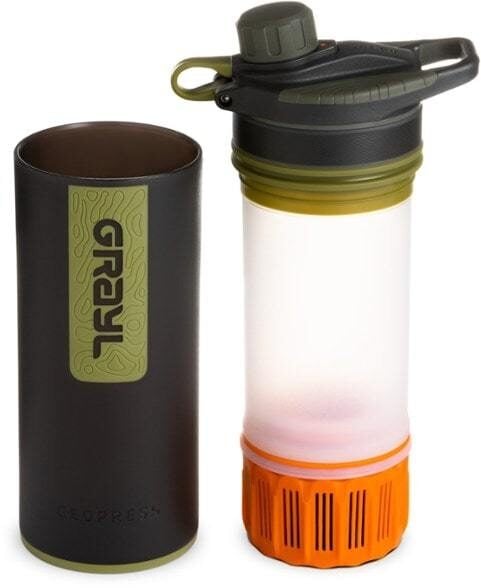 Drink water from ANYWHERE. The Grayl Geopress is the market's leading filtered water bottle protecting your tum from all the waterborne nasties. PLUS, you save money and the environment!
Single-use plastic bottles are a MASSIVE threat to marine life. Be a part of the solution and travel with a filter water bottle.
We've tested the Geopress rigorously from the icy heights of Pakistan to the tropical jungles of Cuba, and the results are in: it WORKS. Buy a Geopress: it's the last water bottle you'll ever buy.
Buy a Geopress!
Read the Review
20. Learn about Local History and Culture at Ulster Museum
There is no better place to absorb the history and culture of Northern Ireland than at Ulster Museum. Situated on Stranmillis Road, the museum is the largest in the country and is home to objects, treasures, and stories from all over the world.
From exhibits celebrating the local history of Belfast to exploring the story of the Spanish Armada, there is plenty to keep historically-minded visitors engaged. There is also a great variety of traditional and contemporary art, as well as exhibits on archaeology, zoology, geology, and much more.
21. Attend a Show at the Grand Opera House
Belfast's Grand Opera House is one of the most romantic places to visit in Belfast because of its architecture alone, with its iconic auditorium designed in an Eastern style by renowned architect Frank Matcham. As the premier theatre in Northern Island, it is home to a great range of shows and performances, from traditional operas and dramas, to family musicals and comedy shows.
Take a look at the schedule to see what's on during your visit and be sure not to miss out on the chance to see one of the UK's most impressive theatres in action.
Entrance: £1.75
Hours: Monday – Friday: 9 – 4:30 PM
Address: The Grand Opera House, 2-4 Great Victoria Street, Belfast
22. Sample the Local Beverages with a Whiskey Tasting Tour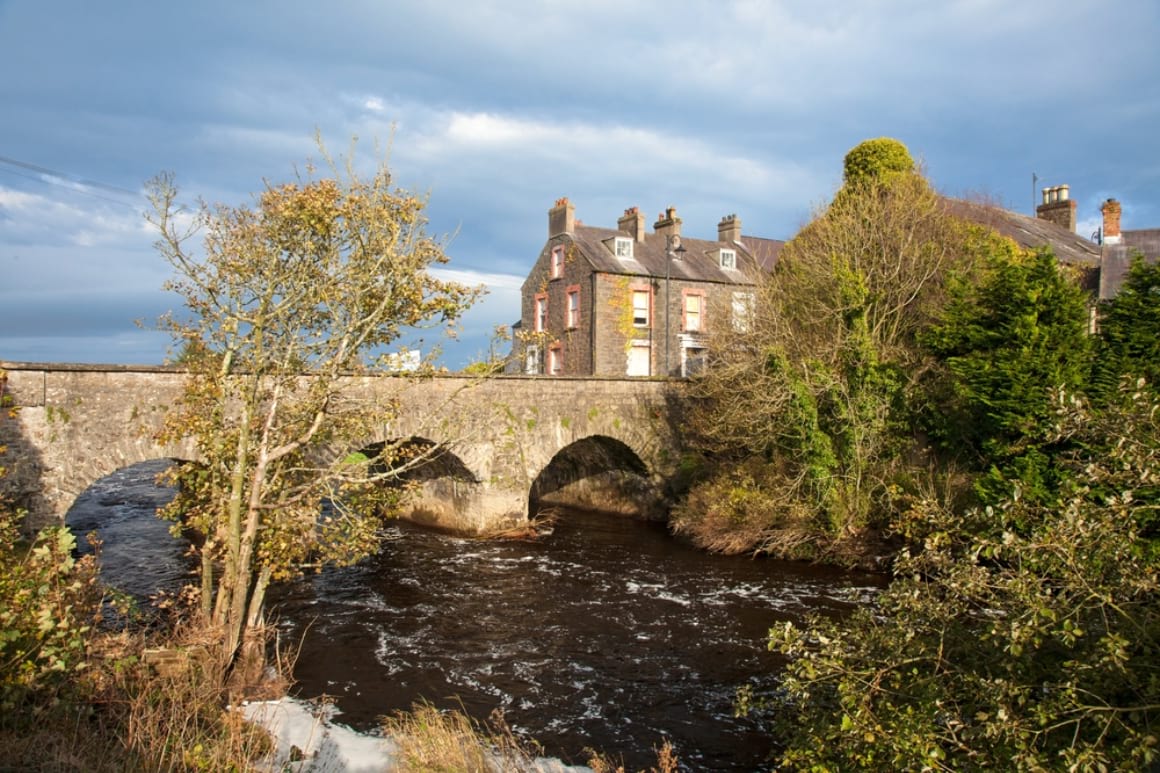 Belfast is full of pubs and bars where you can sample the beers and whiskeys that Ireland is so famous for. But if you are serious about learning more about the local whiskies, you can always book a tour at one of the local breweries or distilleries.
Here you will be able to see how the drinks are made while sampling plenty of different varieties. The world-famous Bushmills whiskey distillery is not far from the city, and tours are available throughout the year.
Forget boring accommodation… book yourself an EPIC STAY!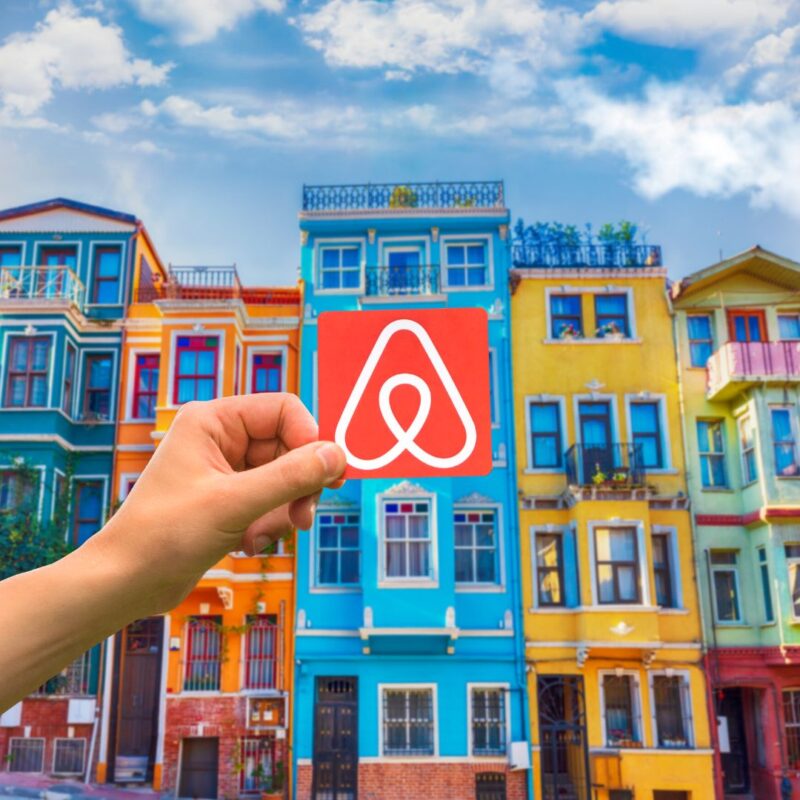 Why stay in a naff hotel when you can stay in a cosy, stylish local house instead? And for half the money too!
Stay somewhere EPIC and save your hard-earned dollars — from houses to barns to castles and caves, there is an Airbnb for every occasion!
Book an EPIC Stay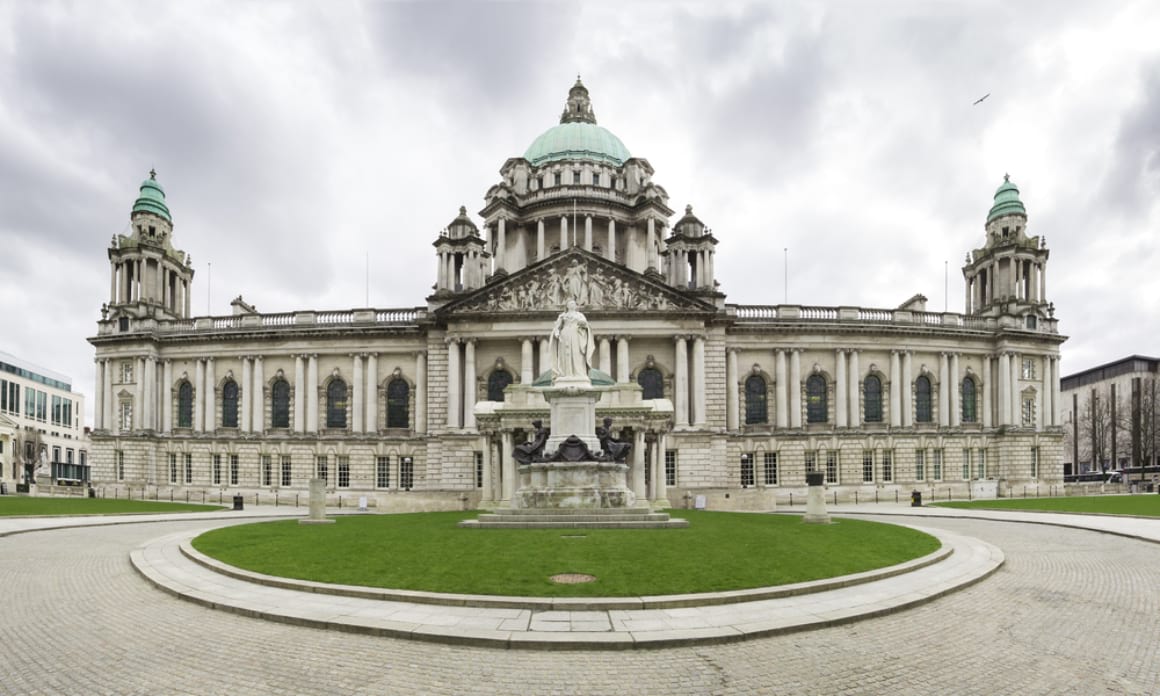 No trip to Belfast would be complete without learning about the city's political and religious conflicts. The best way to learn about Ireland's most prominent piece of history is with a walking tour. A friendly and knowledgeable local expert will take you on foot around all the relevant local sites.
They'll help you understand the deep roots of the conflict, as well as answer your questions and help to paint a vivid picture of what it was like for the ordinary people who lived through the period.
Entrance: £18.00 per person
Hours: runs every day starting at 10.30 am
Address: Belfast, United Kingdom
24. Climb Aboard SS Nomadic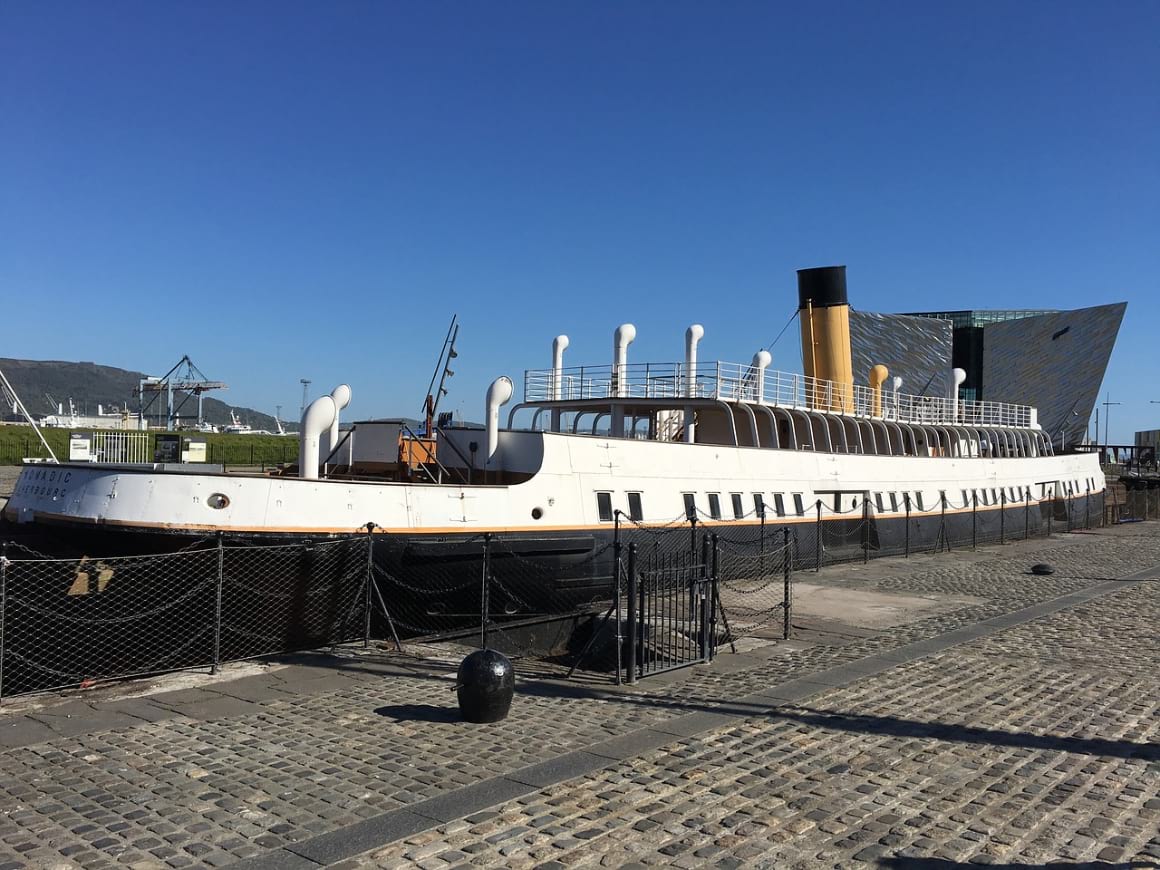 The Nomadic was the tender ship to the Titanic and today she is on display in Belfast's Titanic Quarter. As the last remaining White Star Line ship in the world, the Nomadic is a great place to learn more about the rich maritime history of Northern Ireland and the wider world. This is one activity you cannot miss on your Belfast itinerary.
With interactive, hands-on exhibits spread out over four decks, there is bound to be something to arouse your interest.
Entrance: Adult – £7.00, Child (5-16) -£5.00, Child (4 years and under) – free, Concessions (Students/Pensioners 60+) [Mon-Fri Only] – £5.00, Family Ticket – £20.00
Hours: Opening Times Vary
Address: Hamilton Dock, Queens Rd, Belfast BT3 9DT, United Kingdom
Fortunately, there are lots of excellent and affordable places to stay during your Belfast trip. From traditional hotels to slick, trendy apartments, there are plenty of options to suit every taste and requirement.
If you're wondering where to stay in Belfast, here are some of our favourites!
This private apartment with two bedrooms and one bathroom is less than a 10-minute walk from the centre of town, and is fully equipped with all amenities as well as extras like tea and coffee. Private parking is available and all the most popular attractions in the city are within walking distance.
Ideally located in the Queens University region of the city, this friendly and vibrant hostel is situated in a beautiful nineteenth-century building and is right next door to a great variety of bars, restaurants and shops. Plus, it is only a 15-minute walk from the city centre and all of its sights and attractions. This hostel is definitely one of the coolest hostels in Belfast.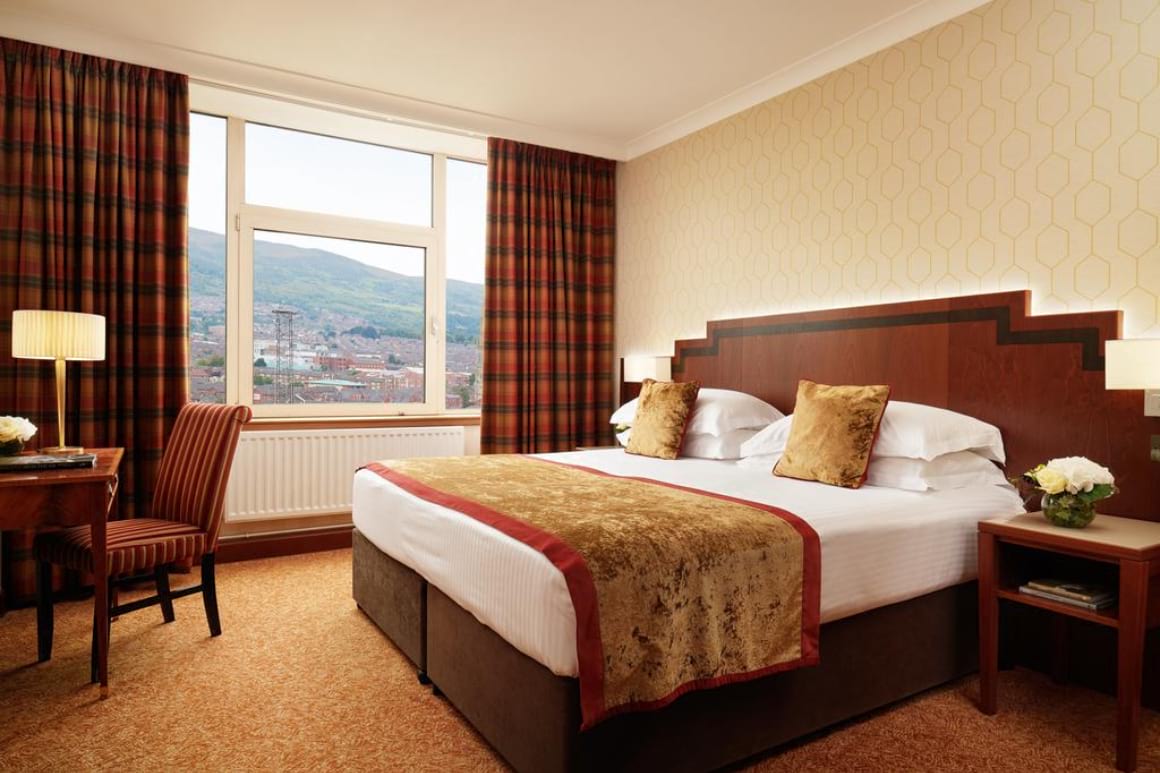 Conveniently located next to the Great Victoria Street Railway Station near the Grand Opera House in the centre of Belfast, Europe Hotel is a 4-star establishment with comfortable, spacious rooms. It offers free WiFi in all public areas, an in-house contemporary bistro, and an elegant piano bar with excellent views over the street below.
Prepare to do some walking. Owing to the fact that it is a relatively small city, Belfast is usually best experienced on foot. Remember to pack a rucksack and some comfortable walking shoes!
Before you travel to Belfast, be sure to invest in travel insurance! You never know what may happen on the road.
Don't worry about the politics. Many people planning visits to Belfast wonder whether the tensions between the political communities are still a cause for concern. The reality is that the two communities live peacefully side by side these days, and most Northern Irish people are happy to talk openly about their history.
Be sure to check out the food scene. Belfast is one of Europe's lesser-known gems when it comes to finding great food at extremely reasonable prices – so make sure you do your research and don't miss out on the opportunity to enjoy some of the best food you've tasted without needing to stretch your budget.
Bring a good water bottle with you and avoid buying single-use plastic ones! Water is drinkable from the tap in Ireland, so you can save money by refilling your water bottle!
Keep an eye on the weather. Northern Ireland is known to experience four seasons in a single day – so even if you're visiting in the summer months, be sure to have a raincoat or umbrella handy just in case!
Find cheap flights. Every once in a while, a killer deal pops up.
FAQ on Things to Do in Belfast
Here are some quick answers to common questions about what to do and see in Belfast.
Don't forget your travel insurance for Belfast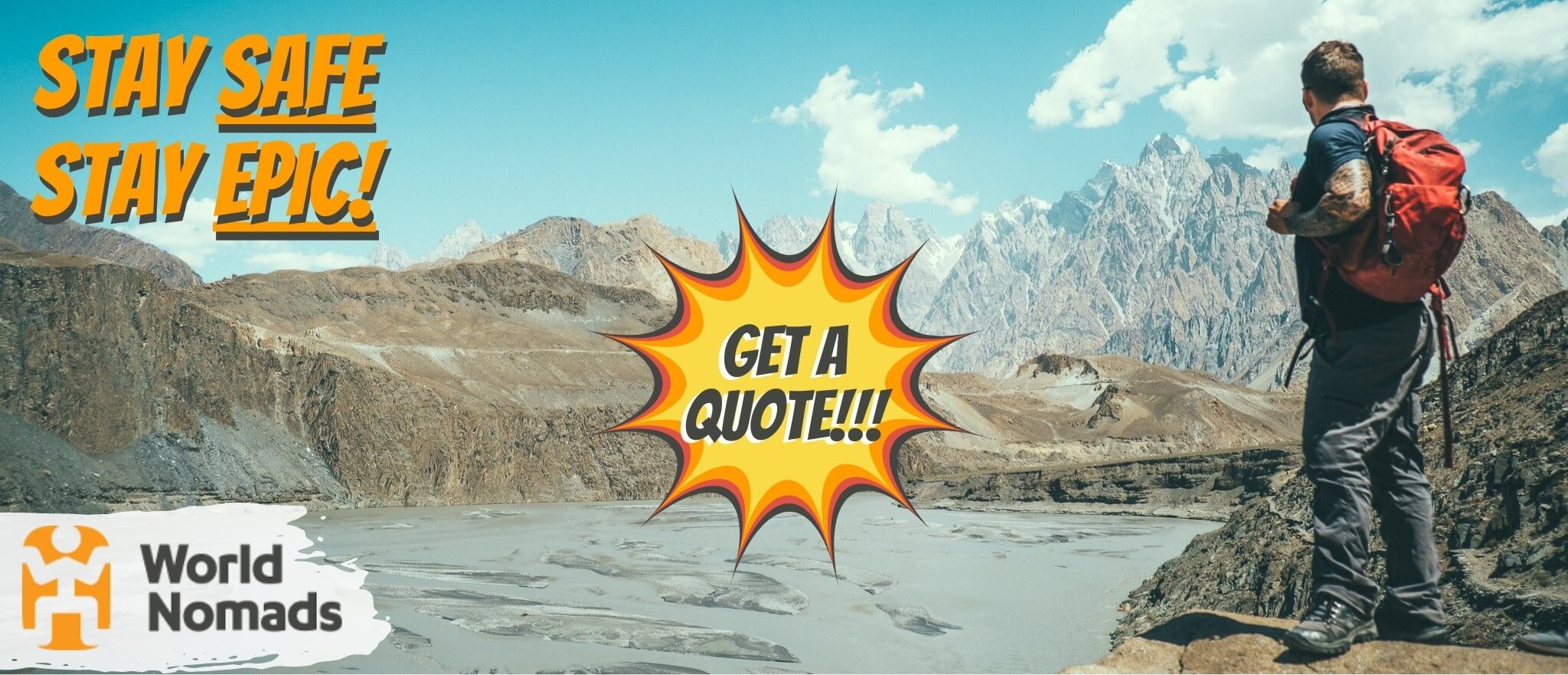 World Nomads' mission is to support and encourage travellers to explore their boundaries. They offer simple & flexible travel insurance, and safety advice to help you travel confidently.
They've been doing it since 2002 – protecting, connecting, and inspiring independent travellers just like you.
Get a quote below or read our in-depth review!
World Nomads provides travel insurance for travelers in over 100 countries. As an affiliate, we receive a fee when you get a quote from World Nomads using this link. We do not represent World Nomads. This is information only and not a recommendation to buy travel insurance.
Conclusion
This is just a taster of some of our favourite things to do in Belfast (though if you asked us for one favourite, definitely the Game of Thrones tour!). But in reality, Belfast has so much more to offer.
To really enjoy a place, we seriously recommend you find a traditional Irish tavern and sit down next to a local for a chat and an Ulster Fry.
So go on, give it a lash! That's Irish slang for give it a go, by the way…
Let us know what you get up to in the comments!
---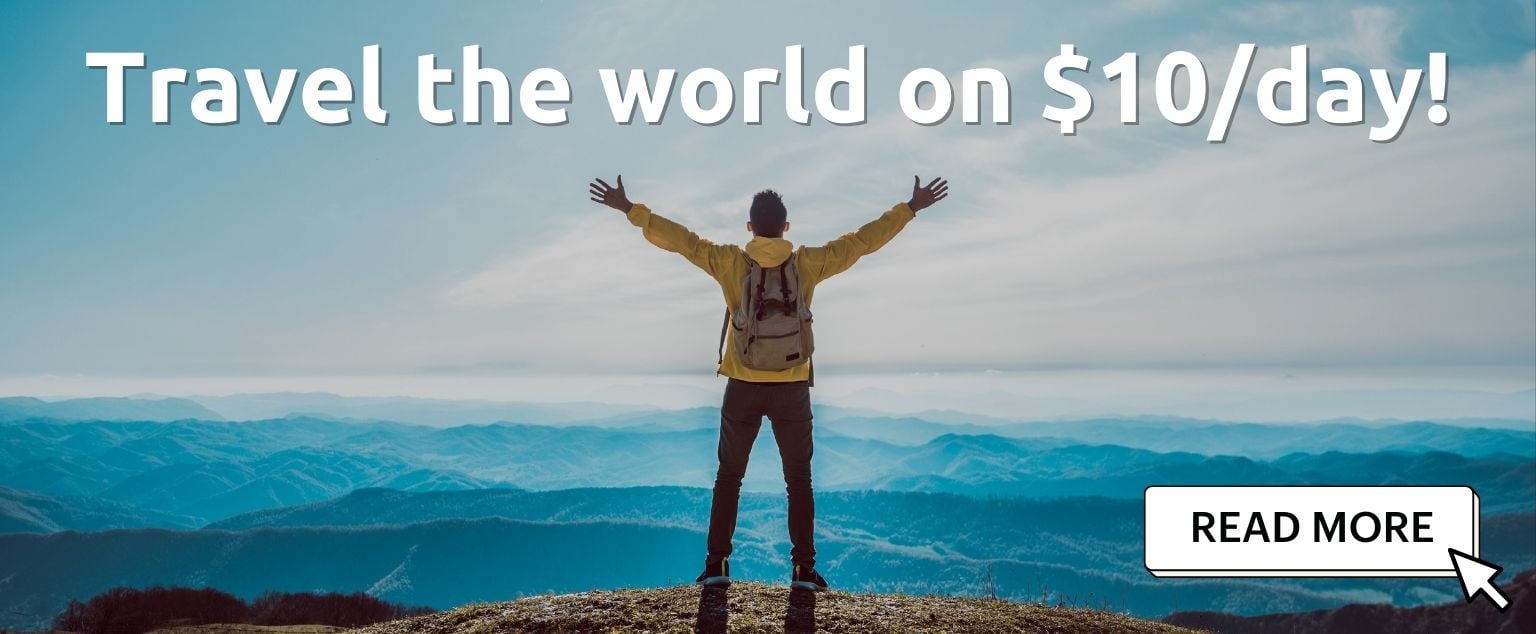 And for transparency's sake, please know that some of the links in our content are affiliate links. That means that if you book your accommodation, buy your gear, or sort your insurance through our link, we earn a small commission (at no extra cost to you). That said, we only link to the gear we trust and never recommend services we don't believe are up to scratch. Again, thank you!