Cork is the second-largest city in the Republic of Ireland, after the nation's capital, Dublin. Located in the south-west of Ireland, in the province of Munster, Cork is often considered to offer a taste of "real" Ireland compared to the cosmopolitan capital.
In fact, locals jovially refer to their beloved city as the 'real capital of Ireland', and the nickname of 'the rebel city' has also been thrown around. These nicknames have roots in Ireland's fascinating past and are linked to the city's fierce resistance to English rule.
Cork has a wonderfully cosmopolitan population and is fast reinventing itself with improved infrastructure and a boom in artisanal small businesses. However, the city retains its tradition so think cozy pubs with live Irish music.
One thing is for sure, you are bound to receive a warm welcome on a weekend trip to Cork! Indulge in some tasty ales, hilarious local humor and quaint alleyways in this fantastic destination!

Unlock Our GREATEST Travel Secrets!
Sign up for our newsletter and get the best travel tips delivered right to your inbox.
Insider Tips for AMAZING Cork Holidays
A weekend in Cork will be enough time to see the highlights and get a taste of this fantastic city. Check out our top tips to get the most out of your holiday to Cork!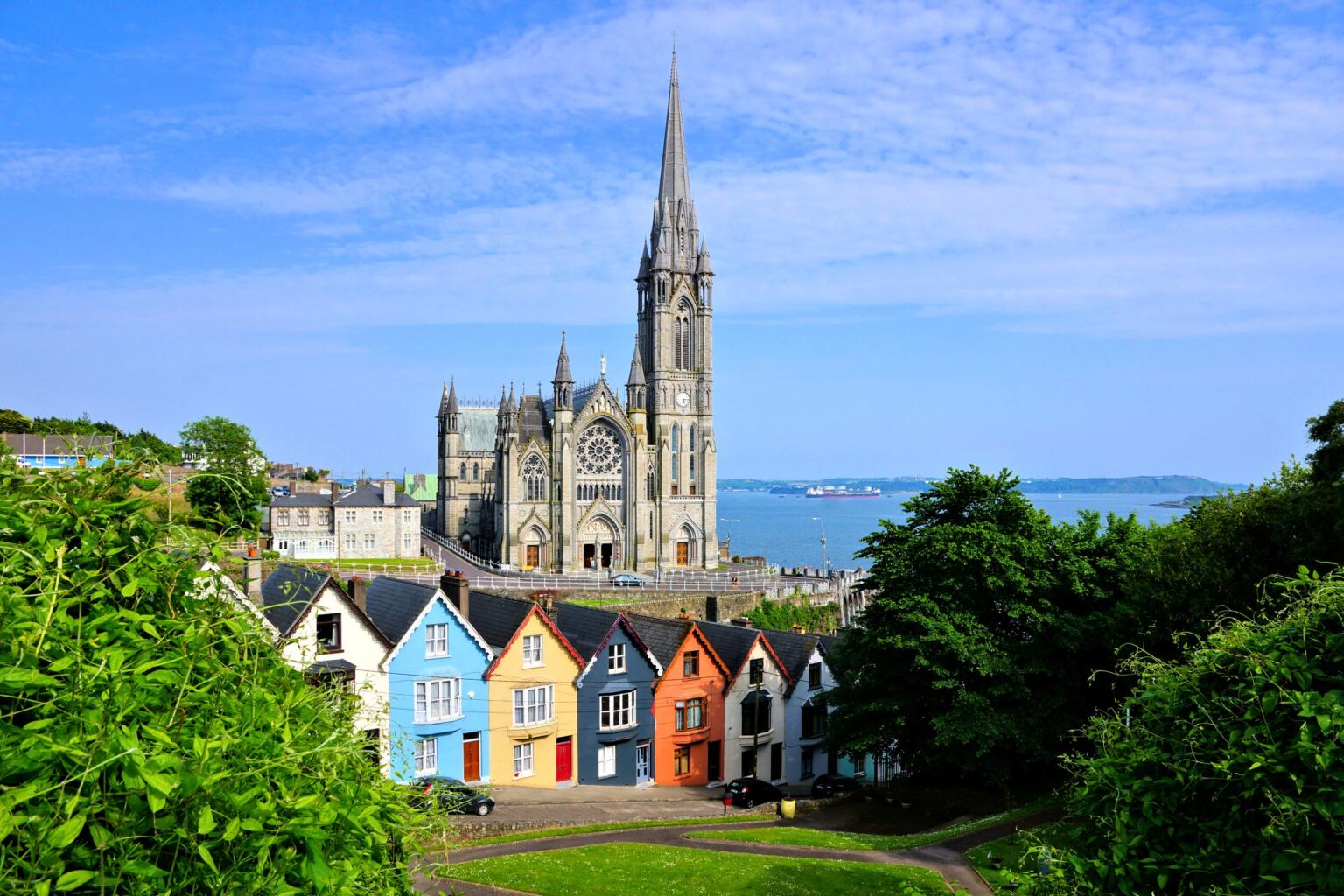 Best Places to Stay in Cork, Ireland
Cork is so compact that you can easily get from one neighborhood to another, even on foot. The city's neighborhoods naturally flow into each other yet each has enough distinct charm and history to woo travelers independently.
The best place to stay in Cork is probably in the center, close to the English Market. Around here everything is within walking distance, and you'll be surrounded by restaurants, pubs, and be very close to the main shopping hub of Oliver Plunkett Street. There are plenty of hotels and B&Bs around, especially in St. Patrick's Street.
North of the River Lee from Cork's commercial center lies the newly branded 'Victorian Quarter', centered around MacCurtain Street. There is some impressive historic architecture in the area, a diverse community and a host of affordable Cork hostels for travelers on a budget.
There is accommodation in Cork for all budgets. However, jere are three of the best accommodation options we recommend for a great weekend stay in Cork!
Has a bar downstairs and drinks are discounted for hostel guests
Offers mixed dorm or private room accommodation
Live music 7 days a week!
Bru Bar & Hostel is our favorite hostel and is a wonderful option for solo travelers and couples visiting Cork. Just a short walk from the center of Cork, this hostel is perfectly located and has a great atmosphere!
Our Favorite Budget Hotel – Ashley Hotel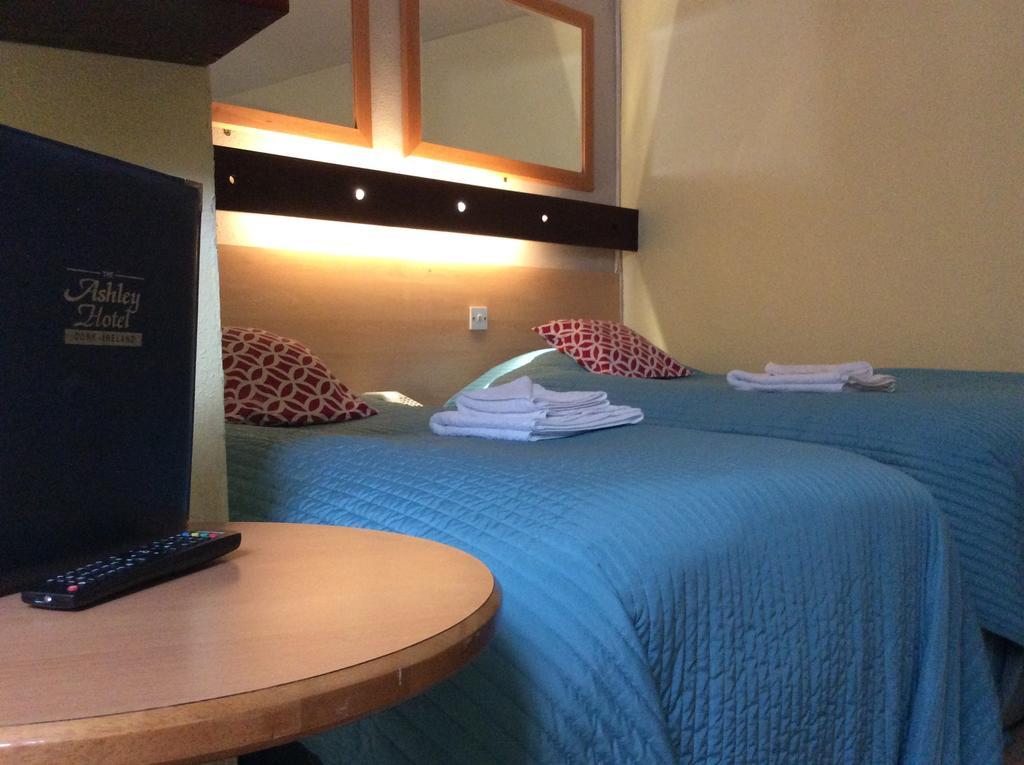 Secure accommodation in the heart of the city
Enjoy a pint of stout at the downstairs bar
On-site parking and CCTV cameras
If you're looking for secure affordable accommodation, look no further than Ashley Lodge, right in the heart of Cork! Just a short walk away from the English Market and Cork Harbor, this is a great hotel for travelers on a budget.
Located on the banks of the River Lee
Serves a delicious buffet breakfast including mouth-watering homemade granola!
The luxurious spa is on hand to pamper guests after a day of sightseeing in Cork
The Kingsley Hotel is an elegant four-star hotel that offers a wonderful view of the River Lee, especially from the hot tub located outside the building. The hotel is impeccably clean and very comfortable.
Know How to Get Around in Cork
Getting around Cork is an absolute breeze. Walking and exploring on foot is a great way to explore Cork and the compact city center is full of quaint lanes filled with shops and restaurants. The city lends itself perfectly to walking as most Cork attractions are within a mile away.
However, there are some hilly areas of the city, so if you don't have the energy to walk up steep streets, or just want to stay dry on a rainy day, then a slick public transport system will provide you with swift service.
Cork City has an efficient bus network with routes both branching out from the city center to the outlying neighborhoods and looping around the city. Tickets can either be bought with cash or by using a travel card, but maybe this option is better when spending more time in the city.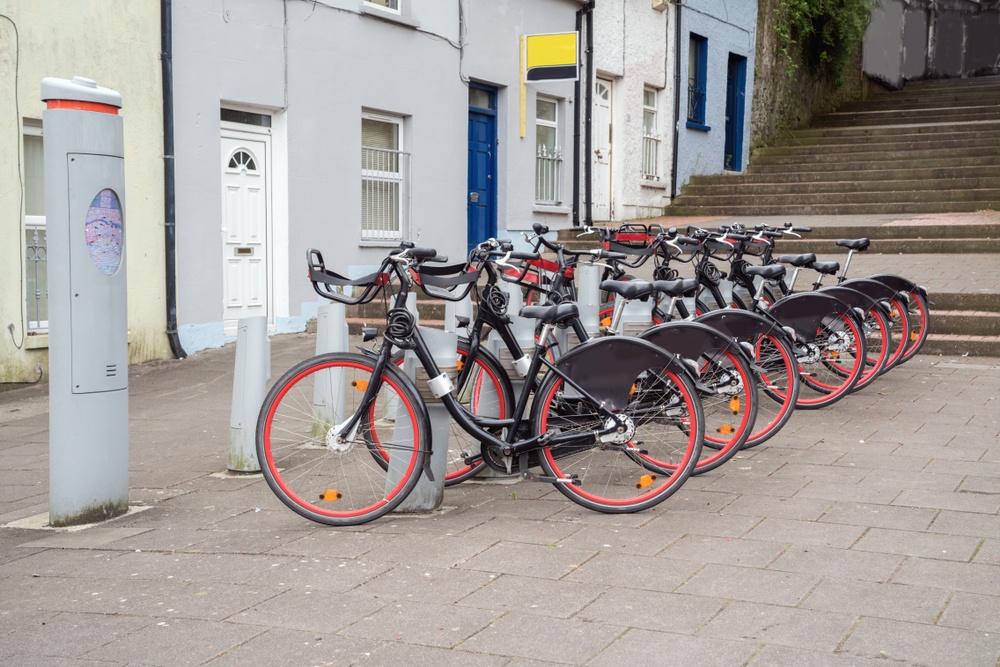 The cycling culture is growing around Cork and the rest of Ireland and is a convenient way to get around. The Cork Zero Bike Share Scheme makes bicycles readily available all over the city for anyone wishing to use this mode of transport.
Taxis are numerous and can be hailed all over the city, but you may need to call ahead to order one in peak times or from the outer neighborhoods. E-hailing services, like Uber, are also readily available if you have one of the apps.
Cork city is also the gateway to the rest of County Cork. Venture to the countryside to find dramatic natural scenery and charming villages. Blarney, Cobh and Kinsale are all within 30 minutes drive away and well worth a visit if you have time! Check out our bumper guide if you are traveling around Ireland.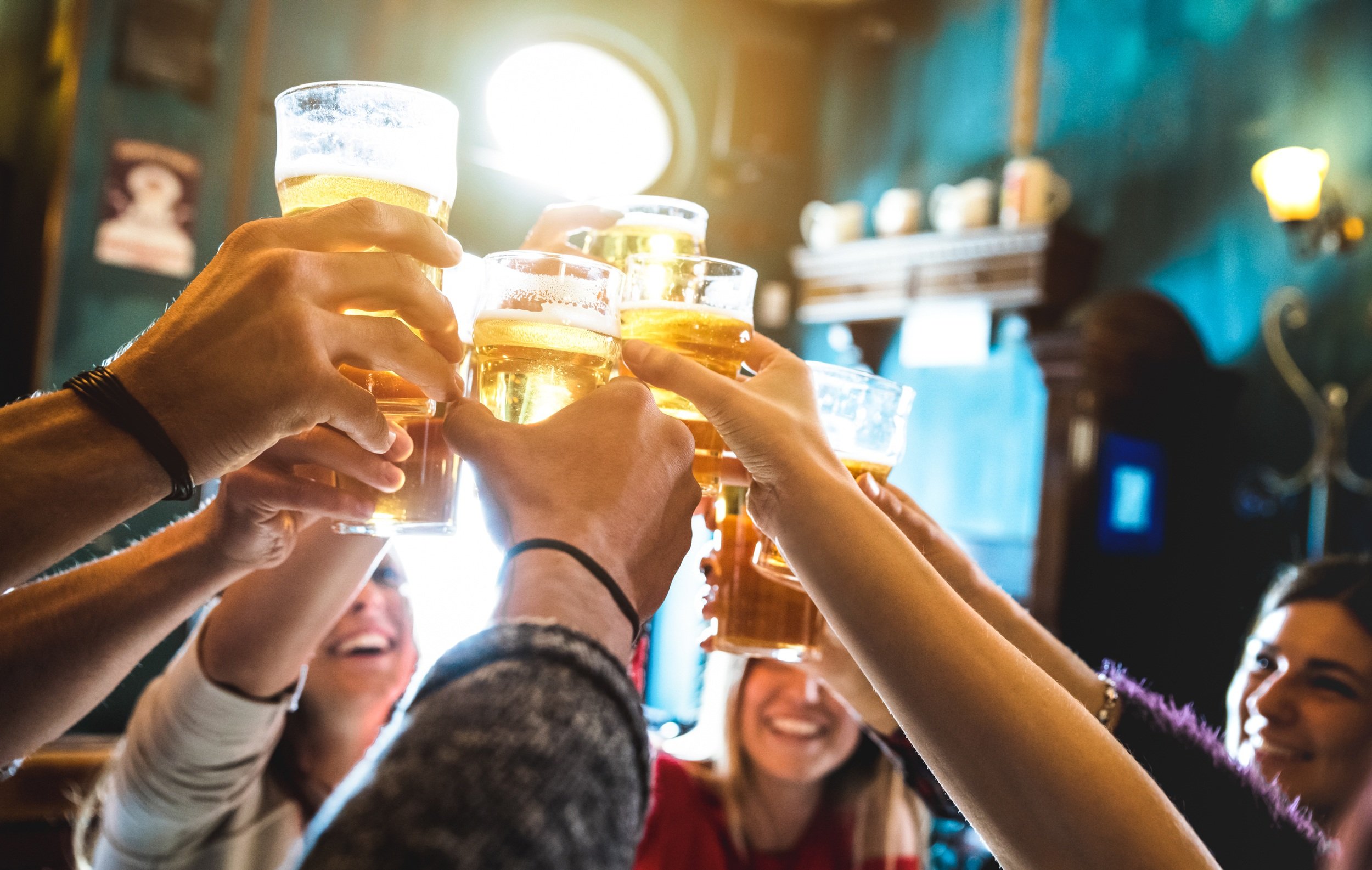 Cork is a super fun, drinking town! Cork nightlife consists largely of pubs with live music, sing-a-longs, drinking delicious beer on tap and some fine Irish whiskey too. There are also a few nightclubs dotted around for avid ravers.
The Mutton Lane Inn
One of Cork's most well-known and intimate drinking holes
A cozy little pub that is authentically Irish
A great selection of ales and lagers on tap at the bar
The Mutton Lane Inn is a great place to sink a few pints and get your night started! It's a compact, candlelit bar tucked away in a small alley nearby the English Market. It opens early, is often busy but somehow there's always a space for a couple more.
Reardon's
Awarded best music venue and best bar in Ireland in 2006 by Licensing World Magazine!
Full of antique light fittings, cozy mismatching lamp shades, and beautifully detailed hanging ceiling lights
The bar of choice for local celebrities and people who want to be seen
Reardon's is a late bar open on select days of the week with live music every Friday and Saturday. It's won numerous awards for a live music venue, and is the go-to bar for local celebrities and socialites!
Reardons has an old-school feel to it, with an understated design and is full of salvaged furniture items including an old theatre pay kiosk.
Washington Street
One of the main streets for a good night out in Cork
Edison's cocktails are known to draw a crowd and always deliver
Has something for everyone, from local hangouts to popular tourist spots
This street is known for its lively nightlife atmosphere, and is lined with a wide range of pubs and bars for a diverse range of people! Take a walk down this street and you'll find a festive atmosphere every day of the week. Get your fill of traditional Irish music and dancing, indulge in a fancy cocktail or experience everything in between.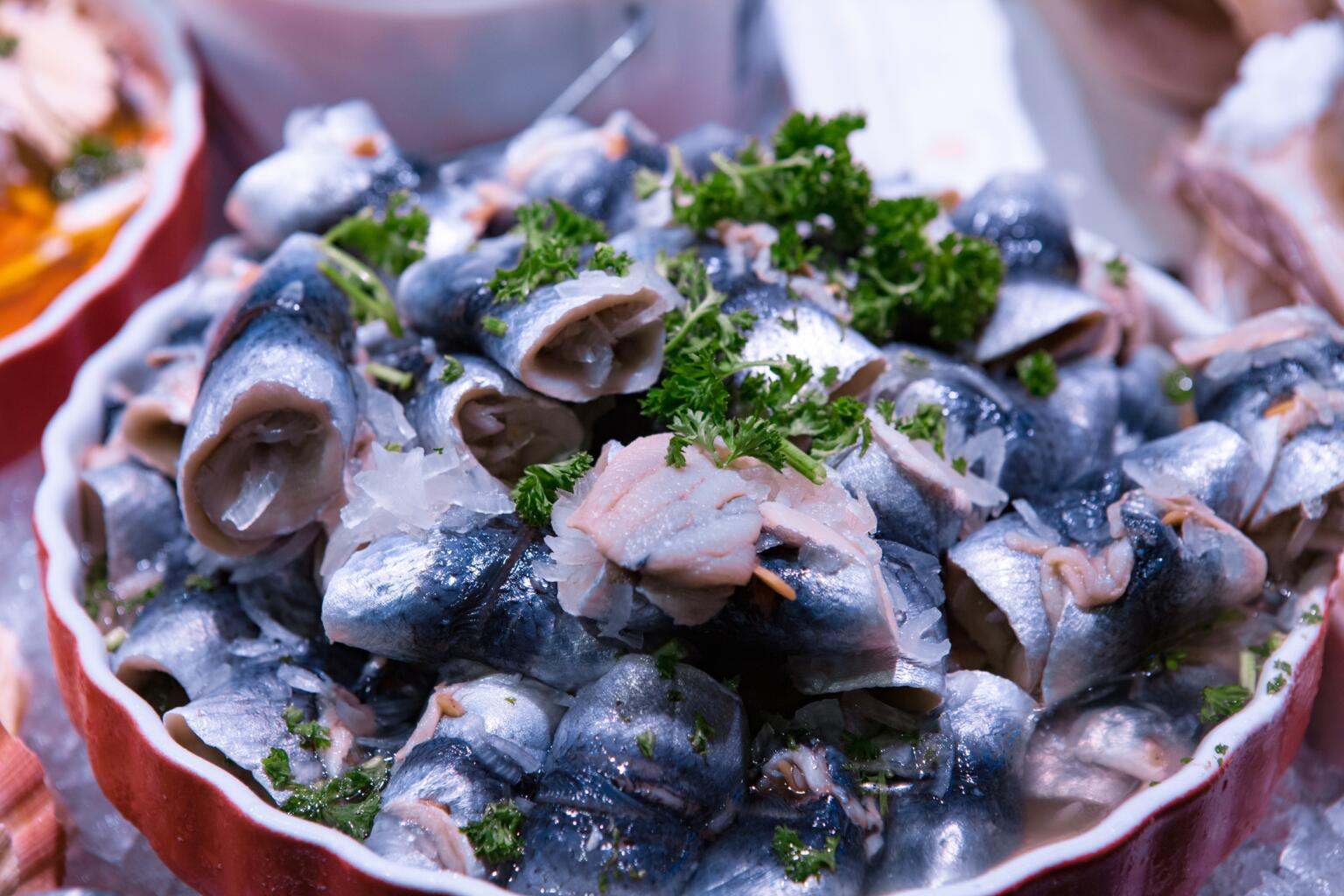 Known as the Food Capital of Ireland, Cork boasts some of the best quality produce in the world as well as a wealth of eateries to suit all tastes!
English Market
A traditional food market with origins dating back to the 18th century!
Pick your food to go, or sit down at the cafe upstairs
A covered market supplying local produce and imported goods to the people of Cork, Ireland
The Cork English Market has a reputation for showcasing the best in local produce, artisanal bakeries and specialty butchers in Cork! This traditional food market is a foodie's dream and a fantastic place to meet for a tasty meal, a must-do on a weekend break in Cork!
Cafe Paradiso
A stylish restaurant serving creative, satisfying vegetarian dishes since 1993
Try the beetroot, watercress and orange risotto with fresh Ardsallagh goat's cheese, simply amazing!
For an all-night affair, take advantage of their dinner, bed and breakfast special
For fine vegetarian cuisine, a visit to Cafe Paradiso is a must! The simple decor of chef Denis Cotter's restaurant provides an elegant environment for dazzling dishes that are as enjoyable to eat as they are to look at. The restaurant offers a menu of either two courses or three.
Market Lane
Located in a vibrant area on Oliver Plunkett Street, right in the city
Restaurant and cocktail bar mixing European and modern Irish flavors
Outdoor seating provided when the weather is good
Market Lane has a menu mixing traditional Irish ingredients with a dash of continental flair. It's a great spot for those planning a long night out as they offer a three-course early dinner special, three days a week. Some of their more popular dishes include French onion soup, slow-cooked west Cork ham hock, and vanilla bean ice-cream with almond brittle.
If you're looking to get out and active in Cork, you won't be disappointed! Try out one of these fun outdoor activities on your holiday in Cork.
Play a round of golf
There are 14 courses to choose from, within 10 miles from the city
Cork Golf Club is an Alister Mackenzie designed championship golf course and one of the best golf courses in Ireland
Head to Frankfield Driving Range to get a little practice in before playing a full 18 holes
The Irish have a very long history of playing golf are pretty fond of the sport! There are a whole host of golf courses in county Cork to choose from if you wish to play a full round of 18 holes. You can also find a few pitch and putt clubs closer to the city if you'd prefer a quick hit around with some mates.
Park Run
Get active over the weekend by joining locals in running around a local park
This is a free activity, but you must register online before participating
Choose between Glen River and Ballincollig, both are only a couple of miles from the city center
Parkrun is a series of short-distance (3-4 miles) runs held every Saturday morning at various locations around the county. Parkrun is open to everyone of all ages and fitness levels, is free to participate and is safe and easy to take part in. You can run, walk, push a pram or even take your dog. It's a great way to meet others and get out and enjoy our beautiful parks.
Kayak around the canals
A great activity and opportunity to learn more about Cork!!
The guys at Atlantic Sea Kayaking provide all the safety equipment for you
Trips leave from the boardwalk at Lapp's Quay, booking in advance is essential!
For an adventure of a different kind, climb into a kayak and let a qualified guide lead you through an exploration of Cork's north and south river channels. Along with getting fabulous history and cultural lessons of the area, it's a chance to get active and even spot a few seals along the way!
Small Pack Problems? 😉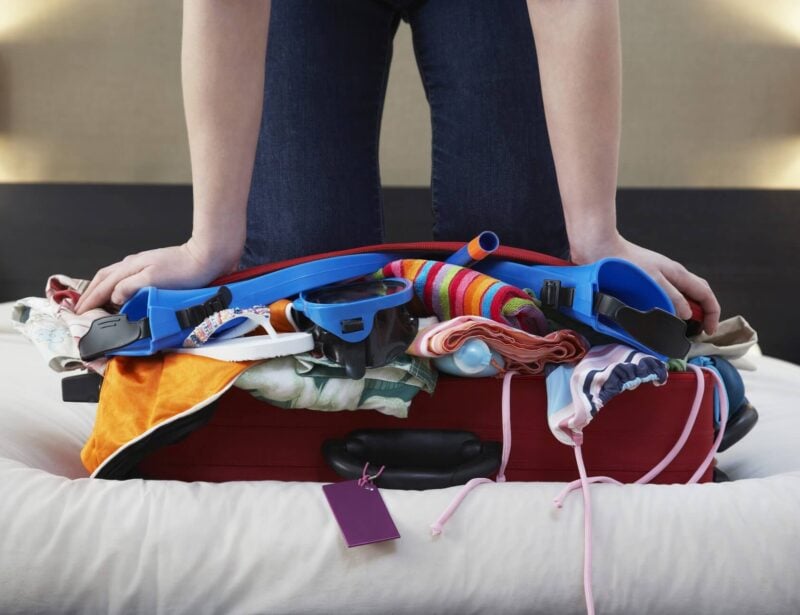 Wanna know how to pack like a pro? Well for a start you need the right gear….
These are packing cubes for the globetrotters and compression sacks for the real adventurers – these babies are a traveller's best kept secret. They organise yo' packing and minimise volume too so you can pack MORE.
Or, y'know… you can stick to just chucking it all in your backpack…
Get Yours Here
Read Our Review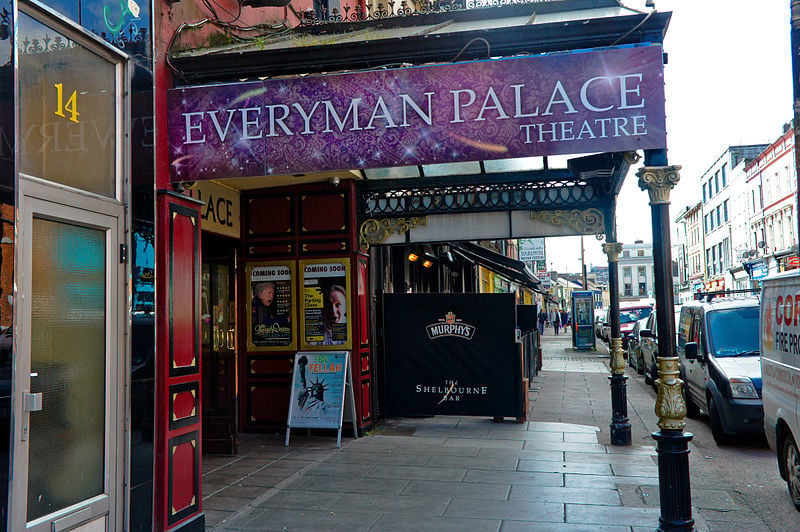 Cork is also rich in the arts, having a bounty of live-music and theater venues. Here are three venues that we think you may enjoy while visiting the city.
Crane Lane Theatre
This versatile live music venue puts on a show for Cork all year round!
The 1,000-seat auditorium hosts large productions, while the smaller Half Moon Theatre hosts more intimate live music and dramas
A theatre has stood on this site since 1855!
If you are looking to go out for some live music, then look no further than Crane Lane Theatre! It hosts live music 7 days a week, including some of the biggest names in jazz, blues and indie rock. There are also theatre shows and stand-up comedy from time to time, ensuring an eclectic mix of events suitable to all tastes!
Cork Opera House
The only purposefully built opera house in Ireland!
Serve hearty burgers and whacky mixed plates
VIP tickets reserve the best tables and come with extra perks
Cork Opera House is southern Ireland's premier venue for the best concerts, comedy, drama, dance, and opera! Located in the heart of Cork City, the Opera House has been a Cork cultural institution for over 160 years and continues to produce top-class local and international acts.
Everyman Palace Theatre
A production house putting on top-class performances in the heart of Cork
This fantastic venue has an intimate feel and a wonderful atmosphere
Be sure to check their website for information on shows coinciding with your Cork city break
The Everyman Palace in Cork is one of Ireland's leading medium-sized theatres! The Victorian-era building is steeped in history, and the auditorium provides an intimate atmosphere. The Everyman puts on a wide range of shows with something for everyone! You can catch anything from comedy to light shows all year round.
Travel with peace of mind. Travel WITH a security belt.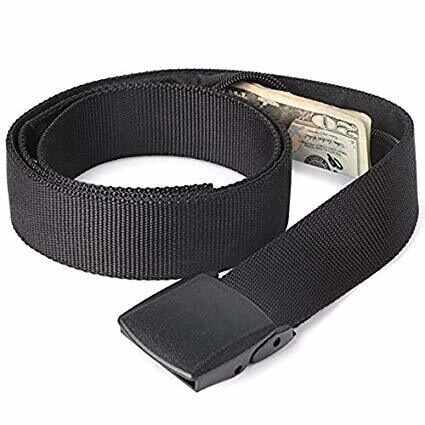 Stash your cash safely with this money belt. It will keep your valuables safely concealed, no matter where you go.
It looks exactly like a normal belt except for a SECRET interior pocket perfectly designed to hide a wad of cash, a passport photocopy or anything else you may wish to hide. Never get caught with your pants down again! (Unless you want to…)
Hide Yo' Money!
10 more of the best things to do in Cork
So you're still looking for more things to see, and what to do in Cork? Here are 10 activities that you just have to do on Cork holidays!!
#1 – Blarney Castle
A few miles northwest of Cork city is one of Ireland's most famous attractions, Blarney Castle. Whilst mostly in ruins, it is home to the Blarney Stone, a mystical stone said to instantly give those who kiss it "the gift of the gab" or the ability to "talk Blarney" (the ability to endlessly improvise conversation).
Built in the 15th century by the King of Munster, Cormac MacCarthy (not to be confused with the contemporary writer of the same name), the castle attracts tourists from around the world! Visitors can explore the many rooms, passageways and dungeons of the castle at their own pace, and eventually climb the battlement to kiss the famed stone and take in the views.
The castle grounds are also worth exploring, having many interesting things to see and tales to hear!
#2 – St. Fin Barre's Cathedral
St. Fin Barre's Cathedral dates back to the 1870s, as is dedicated to the city's 6th-century patron saint, Finbarr of Cork. The neo-Gothic cathedral was built on the site where Cork began, using Cork limestone for the structure, and Cork Marble for the interior walls.
The exterior is adorned with intricate carvings, and large, stained -windows tower brightly above the interior. There are scarce remains of the site's earlier cathedrals, although nine carved heads and the Dean's Gate still survive from the medieval building. This is still an active congregation, but visitors are allowed inside to admire the church.
#3 – Fitzgerald Park and Cork Public Museum
Fitzgerald Park is a tranquil oasis on the outskirts of Cork city! The park was named after Edward Fitzgerald, the city's Lord Mayor who organized Cork's International Exhibition in 1902.
To one side is the River Lee, from which the land has been reclaimed, and beyond are the verdant gardens of Sunday's Well. These gardens are accessed by crossing Daly's Bridge, a cast-iron suspension bridge, nicknamed the "shaky bridge".
Historic features of the park include the original pavilion and ornamental fountain, while more modern structures include Cork Public Museum, a cafe, multiple sculptures and a skate-park!
#4 – St Anne's Church
Located in the Shandon district, St. Anne's Church is known for the famous Shandon Bells tower. The church still uses its original 18th-century bells, which have become one of the city's must-see sights!
St. Anne's Tower is a distinctive landmark on the city skyline, and is a well-known symbol of Cork. Visitors get the chance to ring the bells made famous by the 19th-century song The Bells of Shandon, and enjoy spectacular panoramic views of the city from the balcony!
#5 – Cork City Gaol
Cork Gaol is another one of Cork city's main attractions. The fortress-like prison, located high up in the Sunday's Well area, opened in 1824 and eventually closed in 1923. The high elevation was chosen specifically to help contain outbreaks of typhus, then known as gaol fever.
Originally, the prison detained both male and female prisoners. From 1878-1922 though, the City Gaol was an all-female prison, until men who opposed the 1920 Anglo-Irish Treaty were also incarcerated there.
Upon visiting you can hear about the everyday life of prisoners and guards, and even step inside the cells!
#6 – St Patrick's Street
St Patrick's Street is the main thoroughfare through the city and southern Ireland's main shopping hub. The curving street is buzzing with activity most days of the year! You'll see shoppers milling around the various stores, locals hanging out and buskers trying to make a buck or two!
The street's history dates back to the early 18th century when the city outgrew its old medieval walls. Recently the street has undergone some changes to make it more pedestrian-friendly. You won't find too many cars driving down it, which really adds to the city's charm!
#7 – Elizabeth Fort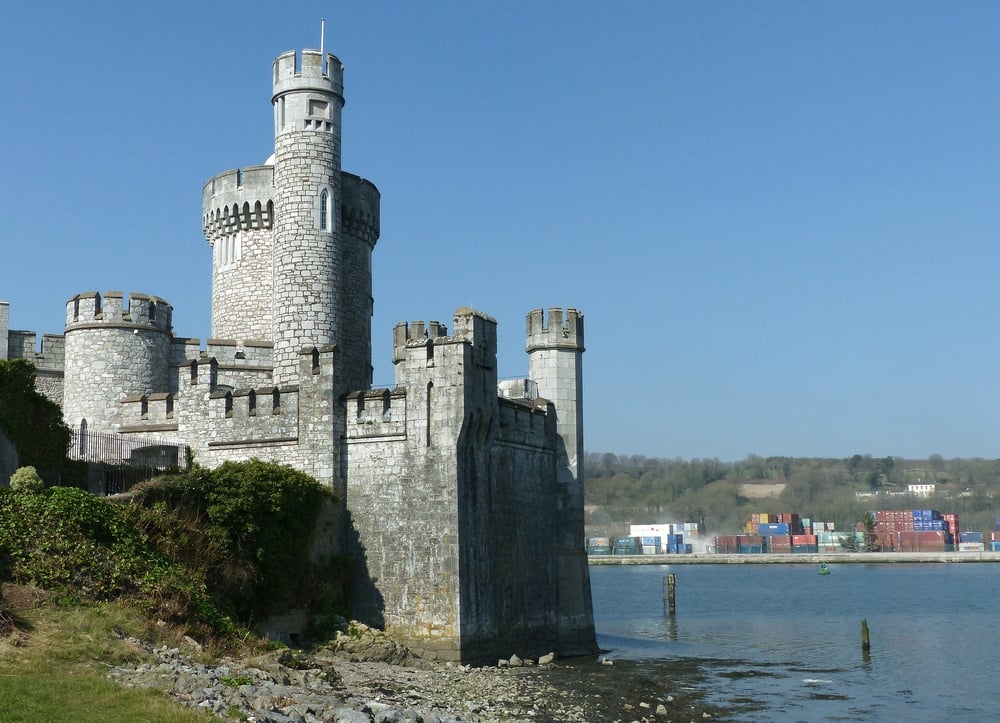 Close to St Fin Barre's Cathedral, on the banks of the River Lee is the 17th century Elizabeth Fort. It was originally built outside the city's walls to reinforce defenses against artillery attacks on the city.
Eventually, the city expanded and grew around the fort. Over the years it has had a range of uses, as a depot for convicts on-route to Australia, a food warehouse during years of famine, and more recently as a barracks and station for the Garda (Irish police)!
Today visitors are free to explore the ramparts, with information boards detailing the evolution of the fort.
#8 – University College Cork
The University of Cork is one of the most prestigious institutions for higher education in Ireland, with a campus that is just as impressive as its history! You'll be wowed by the grand castle-like buildings that contain Ogham Stones dating back to the 2nd and 3rd centuries!
Visitors are allowed to roam the university campus every day of the week and on Saturday afternoons. There's a visitor center to point guests in the direction of the key points of interest, and organize tours for small groups.
#9 – Lewis Glucksman Gallery
A not-to-miss attraction at the University College Cork is the Lewis Glucksman Gallery! Located in a head-turning modern building at the College's main entrance, the gallery showcases regular art and design exhibitions covering various genres.
The gallery has three floors of exhibition space, putting on three temporary shows a year. In addition to the numerous talks, art workshops and film screenings that occur all year round, visitors can also enjoy a meal and a riverside view at the stylish restaurant.
#10 – Triskel Arts Theatre
Triskel Arts Centre is one of the quirkiest places to visit in Cork city. The center has been converted from what was an old 17th-century church and consists of a space for presentation, one for exhibits and also an art gallery.
The venue often hosts various events and concerts, including the Cork Film Festival and lots of local bands and artists for music gigs. Make sure to research in advance what's going on before you go and get your hands on some tickets.
Is This the Best Daypack EVER???
Even a weekend trip requires some research to get the most out of your visit. To keep that time to a minimum for you, we've compiled some of the most frequently asked questions about a weekend trip to Cork.
Don't Forget Your Cork Travel Insurance
ALWAYS sort out your backpacker insurance before your trip. There's plenty to choose from in that department, but a good place to start is Safety Wing.
They offer month-to-month payments, no lock-in contracts, and require absolutely no itineraries: that's the exact kind of insurance long-term travellers and digital nomads need.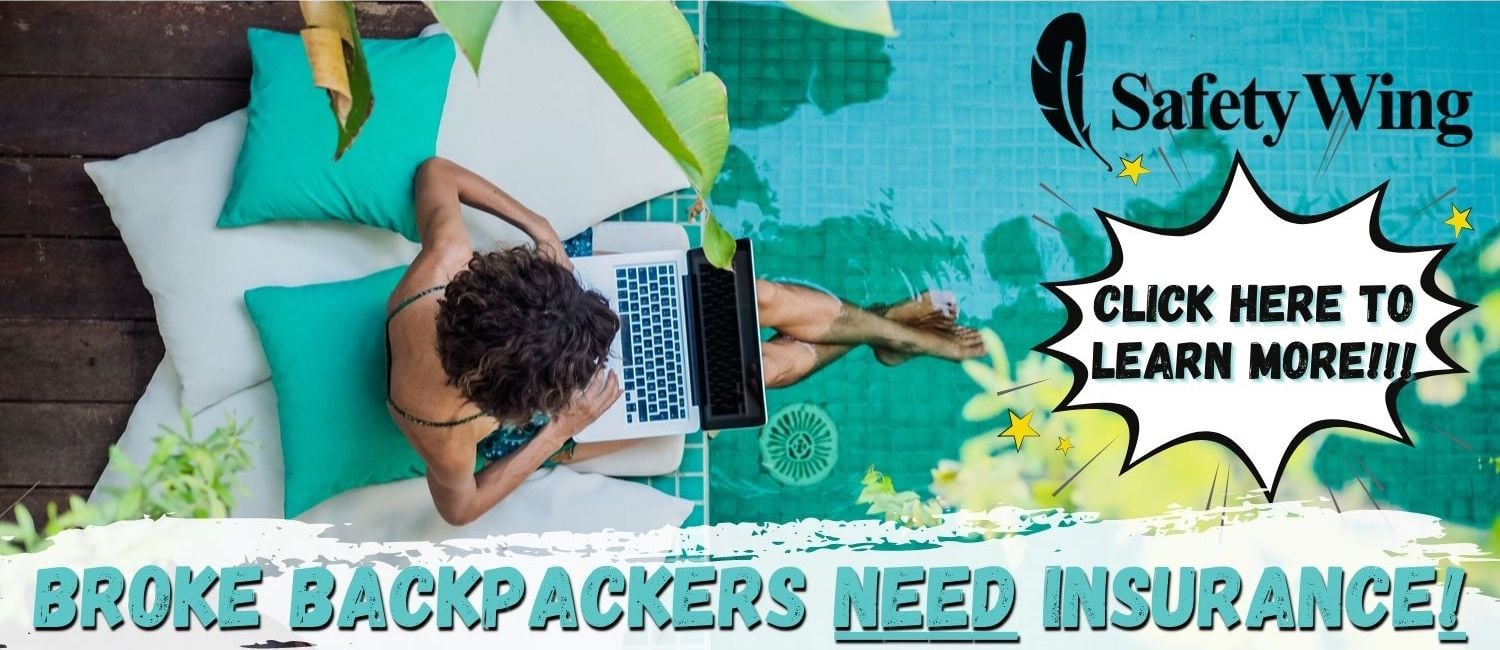 SafetyWing is cheap, easy, and admin-free: just sign up lickety-split so you can get back to it!
Click the button below to learn more about SafetyWing's setup or read our insider review for the full tasty scoop.
Final Thoughts for Great Holidays in Cork
By now, you have all the information you need for the best holidays in Cork! All that's left is to pick a time that suits you and enjoy an incredible experience!
Cork City has a wealth of historical buildings, a vibrant pub and live music scene, a fascinating history, and lots of delicious food! There's an array of impressive sights dotted throughout the city, and getting around to visit all the attractions is a breeze!
Be sure to take in all the sights and sounds that Cork has to offer! You'll find it a fantastic destination, filled with lots of laughs and enjoyable experiences. If you still have another 36 hours in Ireland and are wondering what to do next, check out our weekend itinerary for Dublin, Ireland's capital city. If you're really pushed for time and want to see both, Cork is also one of the many day trips from Dublin you can take.
---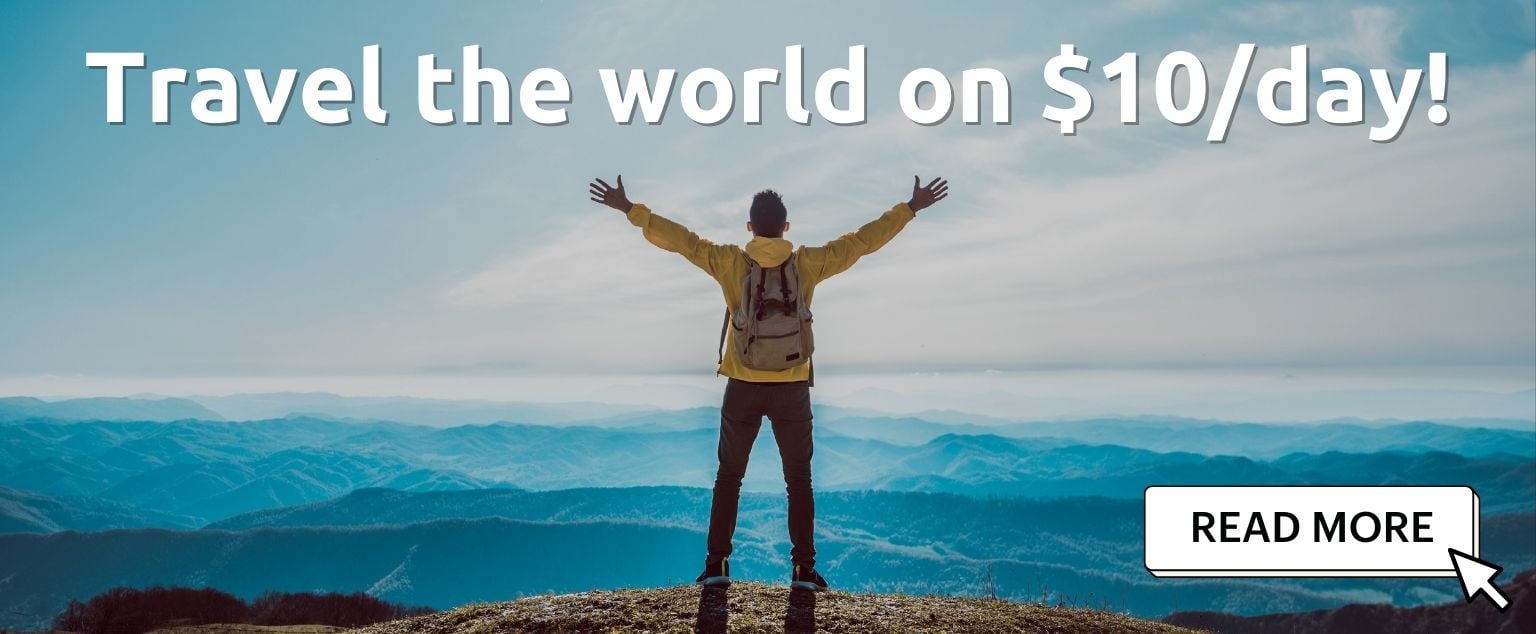 And for transparency's sake, please know that some of the links in our content are affiliate links. That means that if you book your accommodation, buy your gear, or sort your insurance through our link, we earn a small commission (at no extra cost to you). That said, we only link to the gear we trust and never recommend services we don't believe are up to scratch. Again, thank you!