Known for a massive array of traditional Irish pubs and a load of stunning architecture – think Georgian buildings and old markets – Cork also packs a punch when it comes to history. Here's where you'll find Blarney Castle, along with the famous Blarney Stone!
Ireland's second city is liberal and cosmopolitan, probably in part to its student population (it's a university town), but it's also fun, friendly and traditional.
But are you in town to see the history, or are you just here to tour every single pub that Cork has to offer? Are there even any hostels in Cork – can you stay there affordably?
No worries. We've gone chosen the best hostels in Cork – along with a decent selection of top budget hotels in Cork, too – to make life easier for you when you're trying to find a place to stay.
Now let's have a look at where to stay in Cork!
Quick answer: The Best Hostels in Cork
Best Hostels in Cork
$$
Free Breakfast
24 Hour Security
Cable TV
This top hostel in Cork is nestled literally right under the Shandon Bells, meaning you're smack bang in the lively Shandon Quarter. How's that for location? But it's not just where it is that makes this best overall hostel in Cork.
Nope. It's also a super friendly place with comfy common rooms (feat. soft sofas) and a decent shared kitchen – plus all facilities are cleaned and well maintained. And that's all for a pretty dang reasonable price. Not chic, but definitely homely.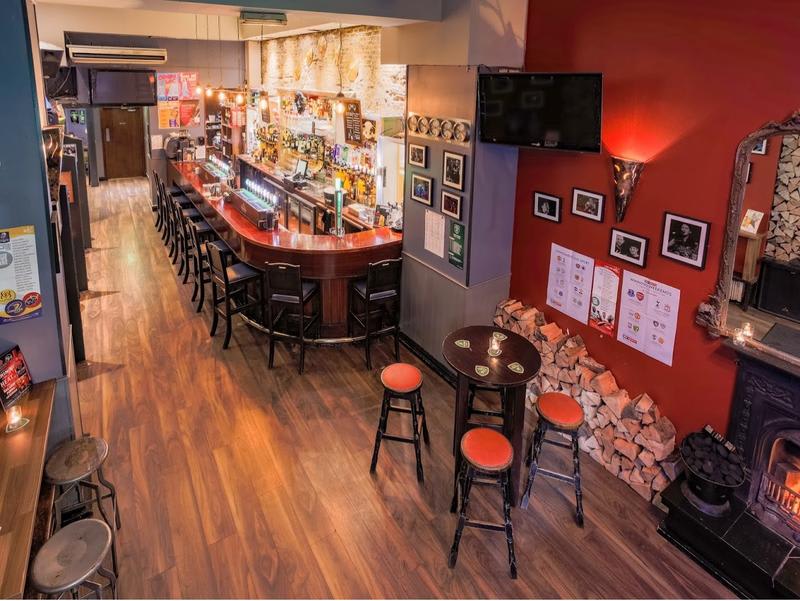 $$
Free Breakfast
Pool Table
Bar (Pub, Actually)
We all know Cork's a solid place to have a few drinks – it's literally overrun with a load of great pubs. And this place has exactly one of those great pubs underneath it. Classic pub atmosphere, featuring live music nights, open mic night (get onstage for a free drink), and all that jazz.
Guests at this hostel get decent drinks deals, which is partly the reason it's the best party hostel in Cork. Upstairs the hostel itself is pretty simple, but modern and comes with a free breakfast to soak up all that alcohol from the night before.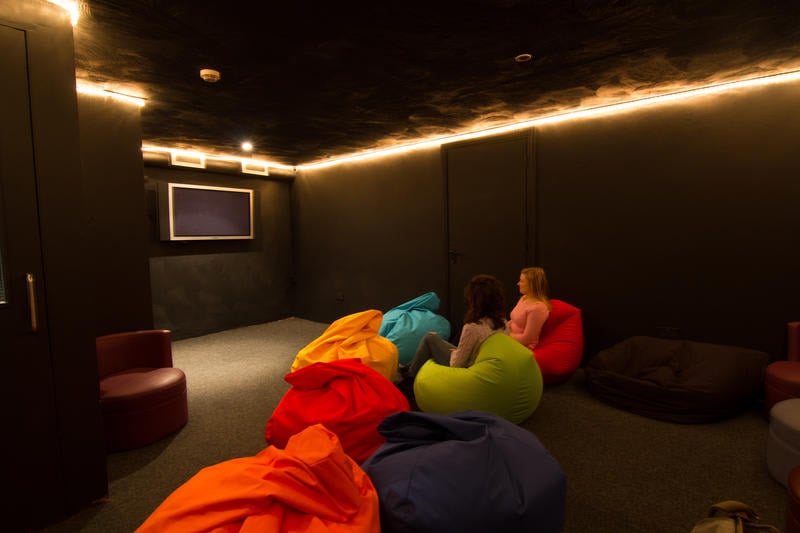 Cheap and cheerful, Sheilas Cork Hostel is a great place to stay if you just need somewhere to sleep for the night. Yep, it's pretty unspectacular but it's the best cheap hostel in Cork: it's got everything you need and the staff are super friendly, which is a plus.
With loads of pubs, bars, shops, cafes, all that good stuff, right on the doorstep, staying at this place means you get to experience what this city has to offer. Communal kitchen helps when you need to heat up a tin of baked beans and stick a bit of toast to keep costs down.
Things DO go missing sometimes…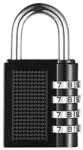 Psst! Heading to a hostel? Don't forget to pack a padlock! It's well worth having one so you can secure your locker and protect your stuff!
Best Budget Hotels In Cork
If a hostel isn't your thing, then you're in for a treat: there are a load of budget hotels in Cork that still allow you stay in this fun Irish city and stay in your budget. From guesthouses with shared bathrooms all the way to old mansions with room options from budget to all-out ridiculous, here's what's on offer in Cork…
$$$
En-suite Bathroom
Garden
Cable TV
Boutique in style, this is one of the coolest budget hotels in Cork. Definitely a bit of a step up from a hostel (that's putting it lightly), here you get to stay in an old Georgian building – it's all high ceilings and rose gardens, and we love it.
Do you like breakfast? So do we. And you'll love this one: it's huge and extremely delicious. Elsewhere at this budget hotel in Cork, the rooms are spacious, and it's located just a lil' bit outta the city centre. But that just means a bit of peace and quiet, right?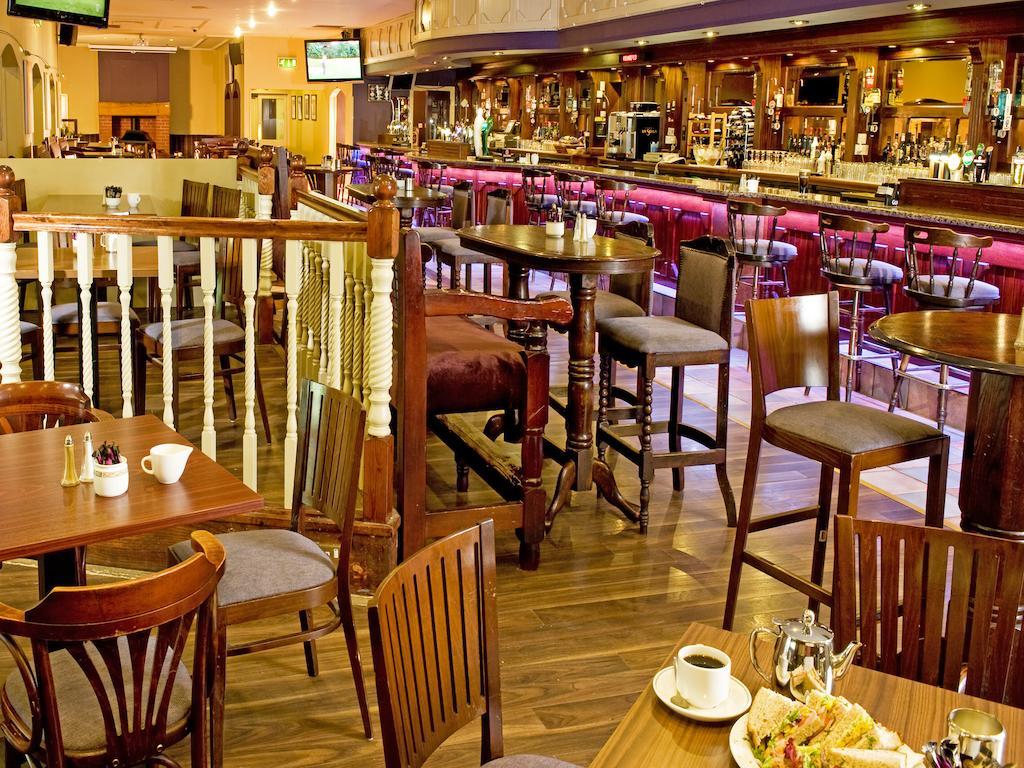 $$$
Restaurant
Free Parking
En-suite Bathroom
This place is definitely central, and it's surprisingly affordable for a budget hotel in Cork. The rooms are BIG and all calm colours and that. Not wild but a more 'traditional' sorta hotel feel.
It's a nice place, what can we say? The staff are very friendly – and for extra convenience, there's a bus stop right outside so you can literally jump on the bus and ride anywhere you like. Some room options feature free breakfast also. Tasty.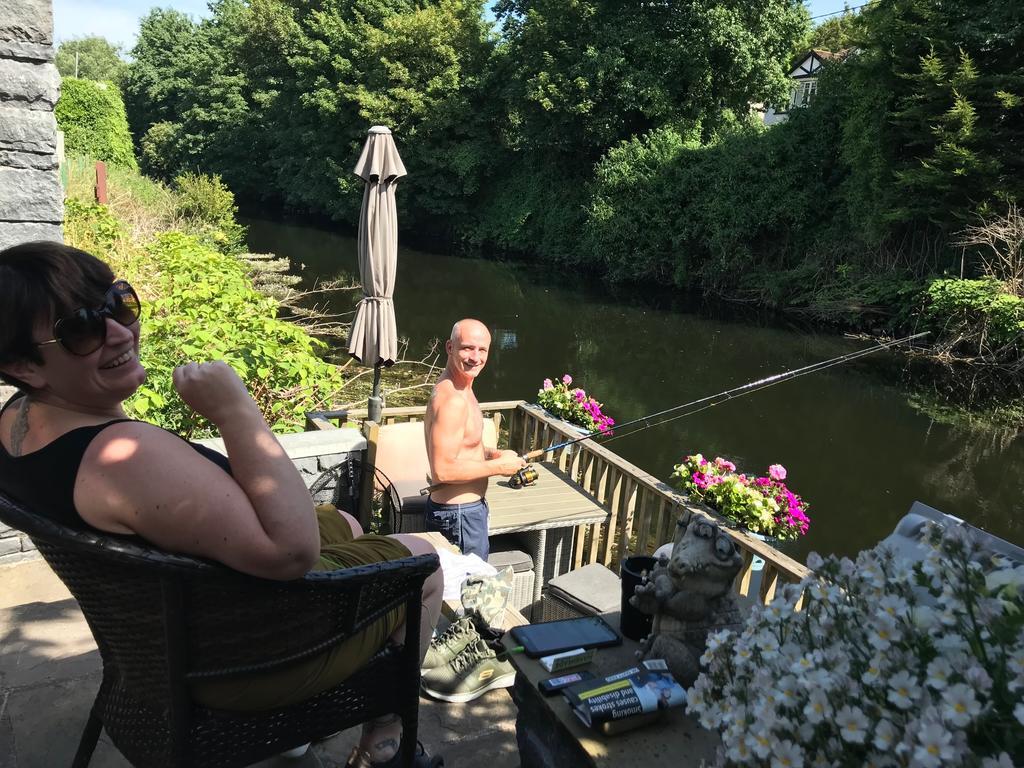 $$
Free Breakfast
Free Parking
Garden
Want a bit of Irish charm? This budget Cork hotel is a great place to get it. At the reception desk you'll get a warm welcome, and if you have any problems or requests they'll be more than happy to sort it all out for you.
This place is on the banks of the River Lee and close to the University College Cork, the city's a 5 min walk from here, which is decent if you don't need to be right in the middle of town.
$$
Private Bathroom
Shared Lounge
Baggage Storage
This is a family run guest house and the owner greets you with something pretty amazing: freshly baked biscuits. I mean, WHAT? Amazing. There are a loada different sized rooms here, single, double, twin, all that, so you can find something that fits your budget the best.
Close to the city centre and with a bus stop nearby, getting around from this budget hotel in Cork is pretty easy. It looks like a classic guesthouse, chintzy and kitsch, big old building, but there's also a hostel-style shared lounge. Oh, and did we mention the biscuits?
$$$
24 Hour Reception
Free Breakfast
Free Parking
This is a B&B, which means one thing mainly (or two things) – a bed and some tasty breakfast. The rooms themselves are pretty comfy and spacious and there's a shared kitchen, which at least gives this place the touch of a Cork backpackers hostel about it.
With friendly and welcoming owners, you'll get suggestions and recommendations on where to eat and where to see live music around the area – especially good if you're into that sorta thing. It is a lil' pricey, however.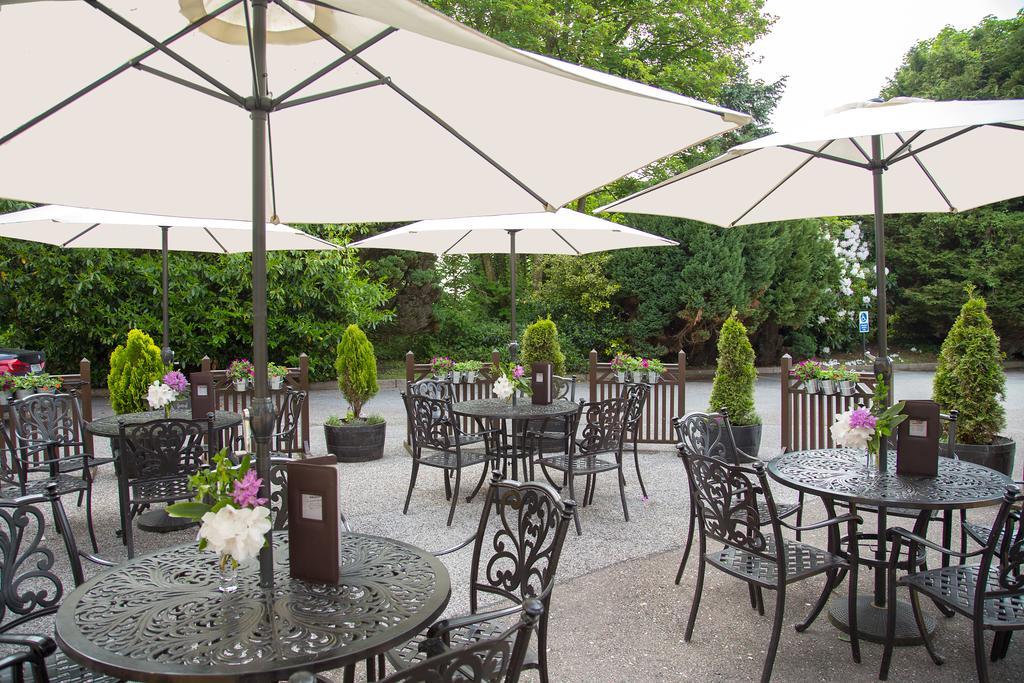 $$$
Heritage Building
Garden
Bar & Restaurant
Hang on, weren't we in Cork? Well, this place is actually located a little far outta the centre of the city, but it's definitely not Vienna. It's quite an upmarket option, with room options from basic twin all the way up to a lavish villa. Seriously.
But the staff at this budget hotel in Cork know how to do comfort – nothing's too much trouble for 'em. And they all work hard to make what is essentially an 18th-century mansion feel welcoming. Not exactly a budget hostel in Cork, but still pretty cool.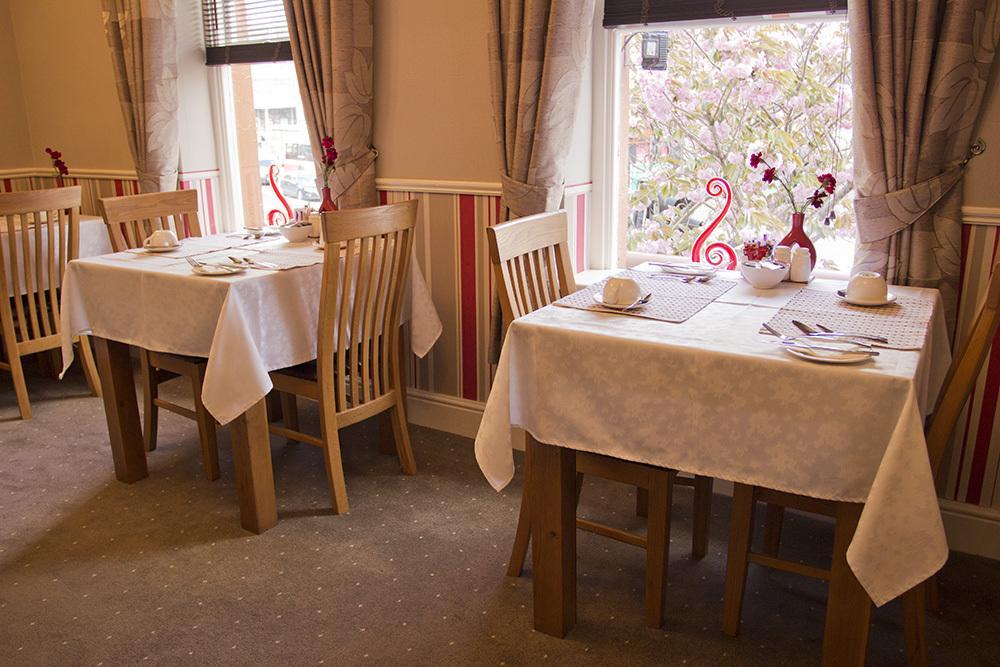 $$$
Shared Lounge
Cable TV
Bar
This is a nice, traditional, hearty place set right in the historical centre of Cork. If you like charm, you'll love it here. The owner greets guests with a warm Irish welcome and tells you all the tasty places you can eat (and drink) within walking distance of his place.
Plus point: there's a pub downstairs. That means plenty of decent atmosphere in the evening, and you don't have to go wandering around the streets looking for a place to drink. And if you were missing hostels at all, this budget hotel in Cork has shared bathrooms and a communal lounge.
The Best Travel Backpack?!
Pssssst! Not picked the perfect travel backpack yet? The Broke Backpacker team has tried out over thirty backpacks this year! Our favourite carry on backpack is the Nomatic Travel Bag.
Read our full review!
What to Pack for your Cork Hostel
Here's some gear our editors take hostelling.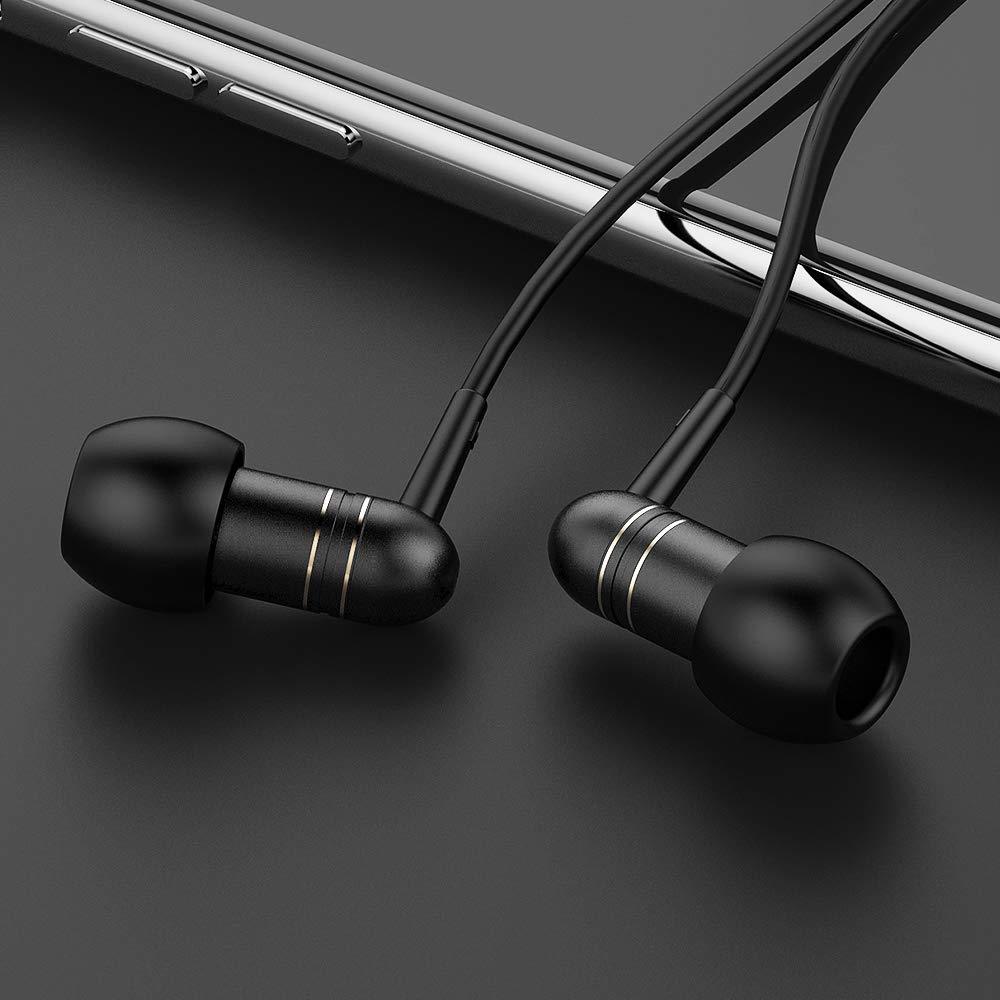 1. Noise-Cancelling Earbuds: You'll have some pretty sorry roommates – it happens from time to time. These noise-canceling earbuds help mitigate the damage. The comfortable and ergonomic design won't hurt your ears while sleeping no matter how long you keep them in. Increase the quality of your sleep by listening to some relaxing music at night or just enjoy the silence.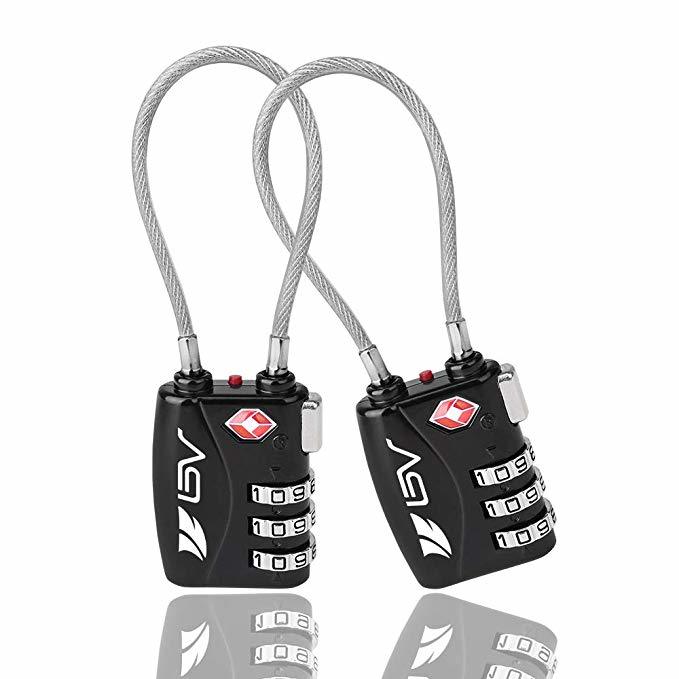 2. Padlock: Keep your stuff safe, guys. Unfortunately not all dorm lockers share the same security standard. You'll want a lightweight lock that can fit all the various dorm lockers you'll clip it to. Having a padlock that is flexible and can fit a variety of locker styles is the best way to make sure none of your belongings wander away while you are out.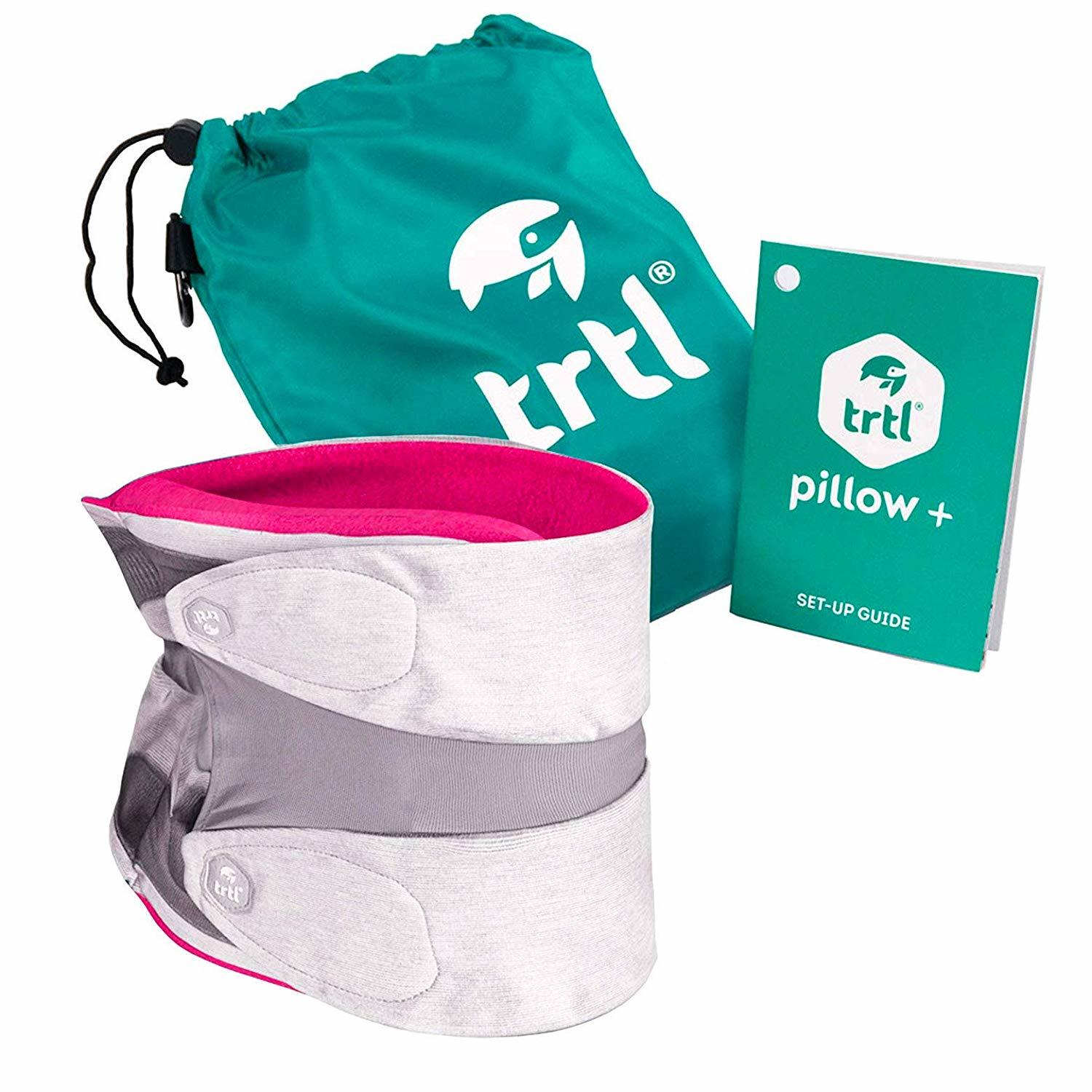 3. TRTL Travel Pillow: Get rid of the red eyes and yawning with this TRTL travel pillow. It's not just a normal neck pillow (I mean, look at it!), the ergonomic design gives your neck and head so much comfortable support that you'll actually be able to have some decent rest. Super easy to carry and clean, it takes up so little space compared to a traditional travel pillow.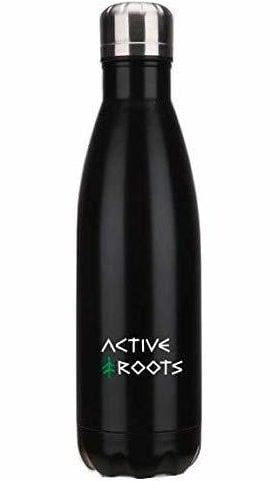 4. Active Roots Water Bottle: Sturdy and durable, the Active Roots water bottle survives the roughest adventures while keeping your drink cold or hot for at least 24 hours. Vacuum-sealed and made from stainless steel, the bottle can fit 25oz, which is plenty to keep you hydrated. Super cool bonus: the bottle isn't just super useful, it helps to reduce the single-use plastic waste – save the planet by filling up your bottle.
5. Active Roots Toiletry Bag: Your toothpaste is lost in the depths of your backpack again? You won't have this problem with the Active Roots Toiletry bag. The bag is made from a durable, water-resistant material, which can be a lifesaver on long travels. Super cool bonus: for every purchase, the company donates to an environmentally-friendly charity – it's a win-win situation for everyone.
6. Power Bank: Probably one of the most important travel accessories – a decent power bank. Charging your phone up to 5 times in a row, the Anker Power Bank is a true lifesaver on long adventures or bus rides. Slick looking, handy and not too big, it easily fits in even the smallest travel bag or your pocket. Charge 2 devices at the same time with the double USB port.
Why you should travel to Cork
So there you have it – the best hostels in Cork!
Whilst there aren't that many top hostels in Cork to choose from, the ones on offer are definitely solid budget options.
We included a wide range of budget hotels in Cork, to help you stay somewhere affordable when you fancy exploring this friendly and historic city.
From basic guesthouses, traditional B&Bs, all the way to out of town mansions where you can splurge a bit of cash (if you fancy it), one thing is always the same: Irish hospitality.
You'll be charmed from the moment you arrive!
But if you can't make a decision about where to stay in Cork don't worry! We've got you covered.
Just go for our choice for the best overall hostel in Cork, Kinlay House Cork.
Don't forget to kiss the stone!
Travel Safety Tips for Cork
And don't forget to sort your travel insurance before heading to Cork! We've put together a roundup of the best travel insurance for backpackers – check it out here, or if you're low on time, get a quote from World Nomads, our favorite travel insurance provider.
Getting an estimate from World Nomads is simple – just click the button or image below, fill out the necessary info, and you're on your way!

More Epic Hostels in Ireland and Europe
Hopefully by now you've found the perfect hostel for your upcoming trip to Cork.
Planning an epic trip all across Ireland or even Europe itself?
Don't worry – we've got you covered!
For more cool hostel guides around Europe, check out:
Over to you
By now I hope our epic guide to the best hostels in Cork has helped you choose the perfect hostel for your adventure!
If you think we've missed anything or have any further thoughts, hit us up in the comments!
Yay for transparency! Some of the links in this post are affiliate links. This means that if you book your accommodation through the site, The Broke Backpacker will earn a small commission at no extra cost to you. Your support helps keep the site going.