Europe may be one of the most-visited continents in the world, but it still packs a lot of hidden treasures. Like, a lot.
Of course, Europe is still best known for its ridiculously popular sights like the Eiffel Tower, the Colosseum, and La Sagrada Familia. If you're willing to venture off the beaten track though, I promise that you'll be faced with an incredible world where adventures beckon at every corner.
Indeed, a whirlwind excursion awaits travelers in this history-steeped continent that seamlessly combines ancient forts with snowy landscapes, towering peaks, rugged cliffs, and shimmering turquoise lagoons reminiscent of tropical islands.
But enough talking and let's check out the BEST hidden gems in Europe!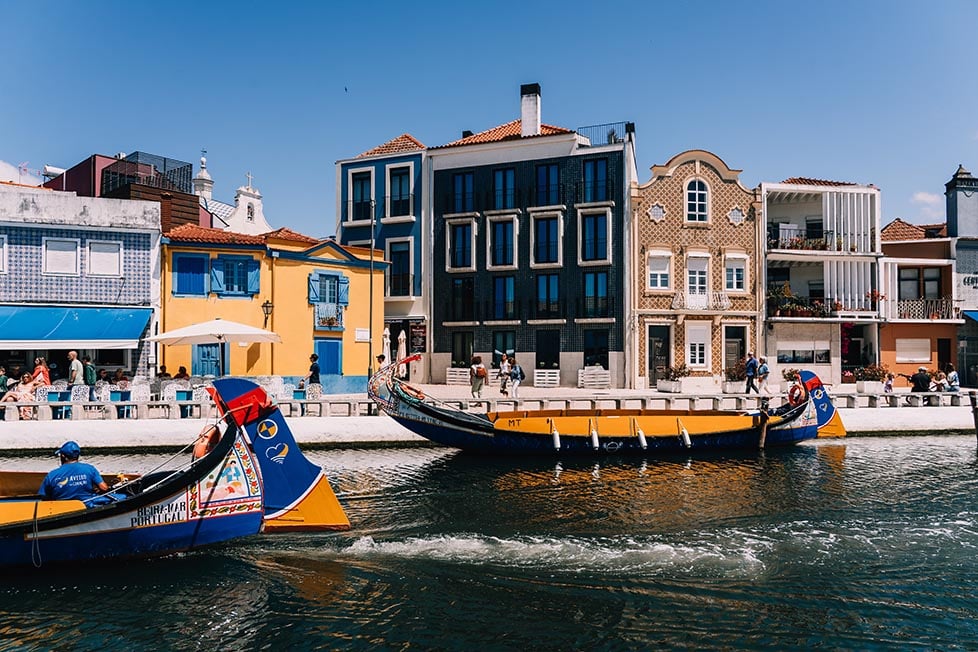 Unlock Our GREATEST Travel Secrets!
Sign up for our newsletter and get the best travel tips delivered right to your inbox.
Why don't we kick off this list of hidden gems in Europe with one of the coolest activities in Lapland?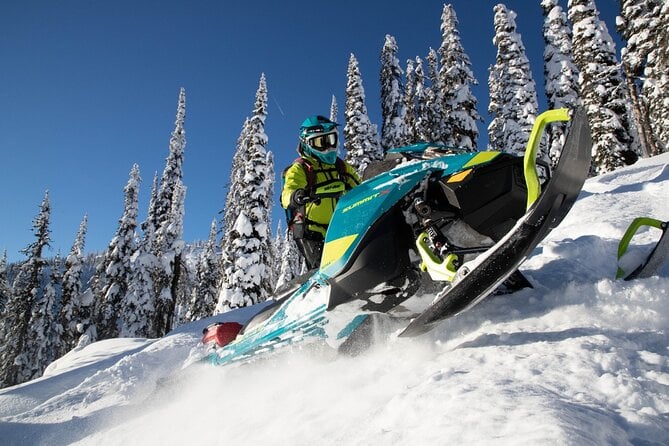 If you plan to travel Europe off the beaten track and avoid those loud gaggles of overly-hyped-up tourists, I can recommend this guided activity that'll take you through a snowy Lappish forest like a local. Don't worry about lugging any heavy equipment around since winter gear is provided.
After marveling at the spectacular Lappish landscape, you'll even be treated to hot drinks and fresh gingerbread- perfect for warming up, don't you think?
Rating: 7/10 – Off the Beaten Track
Cost: $107.07
Personal Opinion: Well worth the detour for a unique experience.
Foodies, this one's for you!
Now, I know that French cuisine ain't exactly some big secret, but this activity will take you well away from that overly trodden touristy path into some incredible Parisian hidden gems.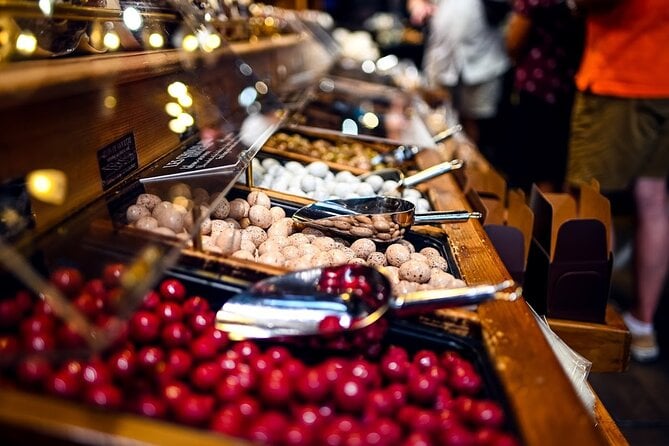 Instead of popular spots like Ladurée, this guided activity will take you through some lesser-known treasures and hidden gem cafes where you can sample French cuisine without battling the crowds.
You can either choose from the Montmartre tour, which features artisanal bakeries, delis, and a secret restaurant, or the Notre Dame tour, which offers oysters, regional tarts, and hidden gems galore!
Experience the magic of Paris alongside a local guide who will provide plenty of titbits about this legendary city. Sign me up!
Rating: 7/10 – Foodie Paradise!
Cost: $119.08
Personal Opinion: Wear your baggy pants 'cos you're gonna need them!
Here's a real doozy as far as magical places in Europe are concerned!
The activity feature stops by more popular places like the Blue Cave, but you'll also get to mosey about lesser-known gems like Komiza, a historic fishing village that was first mentioned way back in 1145.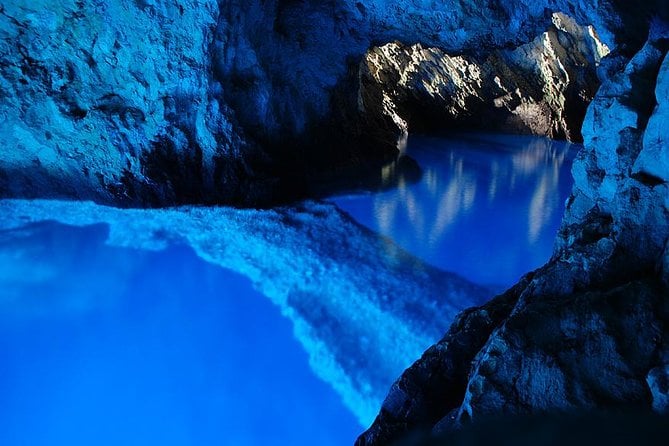 Remember to bring your swimsuit since the activity also features stops by Stiniva Cove and Budikovac Island, where you can snorkel, swim, or simply lounge with your toes in the sand while sipping on an aromatic cocktail.
And it's not just about caves and beaches either: this activity also includes a swing by Hvar Town, where you can indulge in a classic Croatian lunch and explore historic sights like Fortica Fortress.
Rating: 10/10: A bucket list essential for backpackers in Croatia!
Cost: $108.16
Personal Opinion: An epic adventure you'll write home about!
Nature lovers, rejoice!
If you don't mind heading off the beaten track in search of some seriously incredible places to visit in Spain, then this activity has you covered!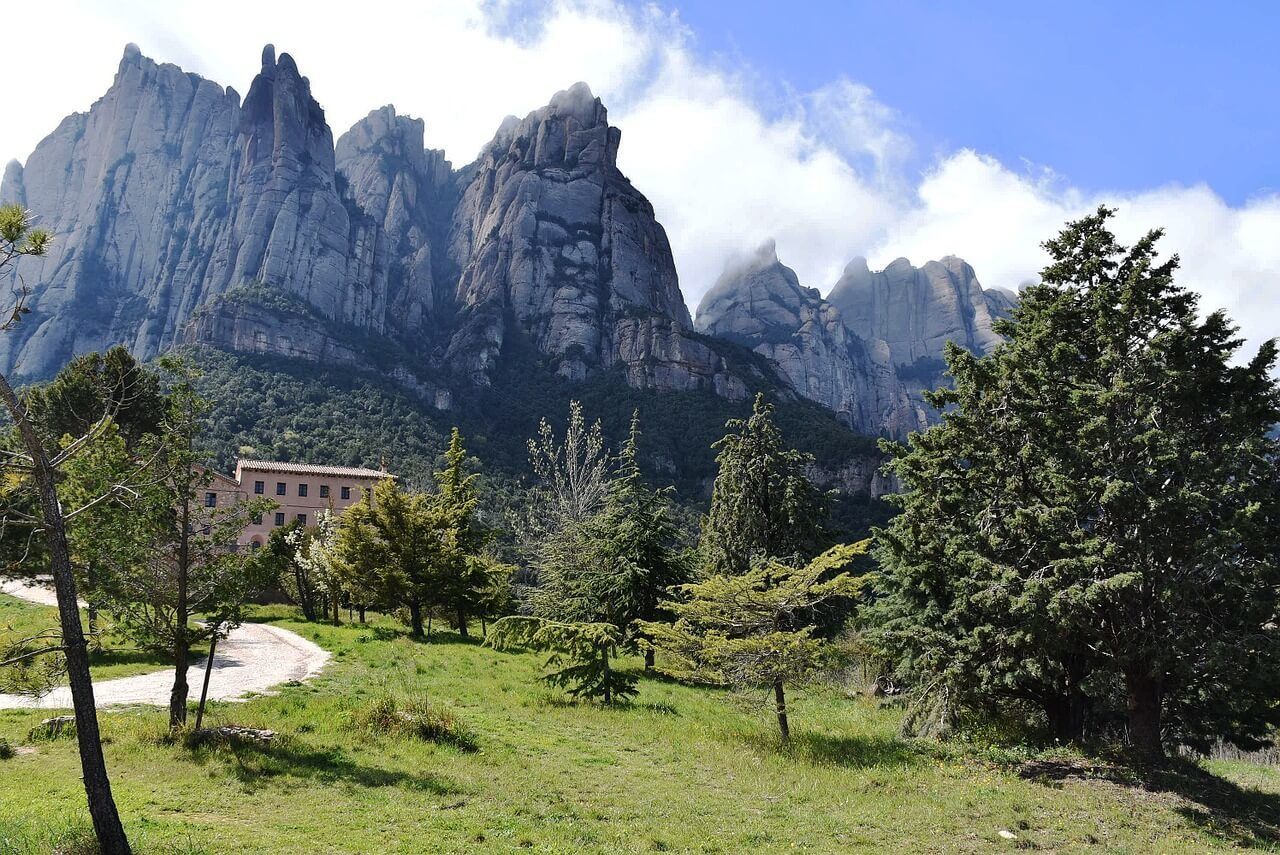 This full-day excursion features a full-day guide who will take you to Santa Maria de Montserrat, an ancient Benedictine abbey located deep in the mountains.
While this spot is one of the most important pilgrimage sites for the locals, not a lot of tourists know about it – perfect for those who'd like to escape the crowds!
Thrill-seekers will be glad to learn that the activity also features a ride on a glass-bottomed funicular that'll take you up the hill while you marvel at delightful Catalonia views.
Rating: 9/10 – Hidden Gem Alert!
Cost: $108.16
Personal Opinion: Don't skip this one.
5. Amble Through London's Best-Kept Secrets
London may be one of those ridiculously popular cities in Europe, but I promise it's full of hidden treasures!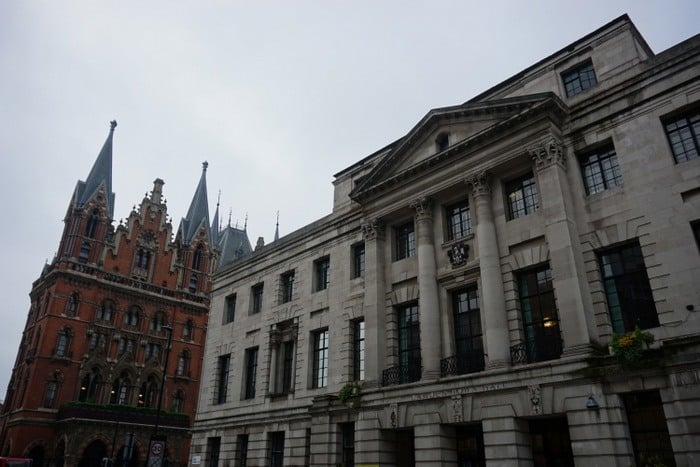 Locals know a lot! Making friends with them could get you access to a wealth of superstitions and secrets that make up this unique city. We're talking about the quirky sights of St Dunstan in the East, the Painted Hall, the smallest police station in the world, and much more.
As you wander around the Admiralty Arch, keep your eyes peeled for the Duke of Wellington's Nose, which is an actual nose-shaped sculpture that protrudes from a height of around 7 feet up the wall!
Rating: 7/10 – Genuine Delight
Cost: $22.87
Personal Opinion: Well worth the detour for a unique British trip.
6. Take in Some History at Perast
Not only is this one of the most beautiful European hideaways, but Perast is an absolute dream come true for history buffs!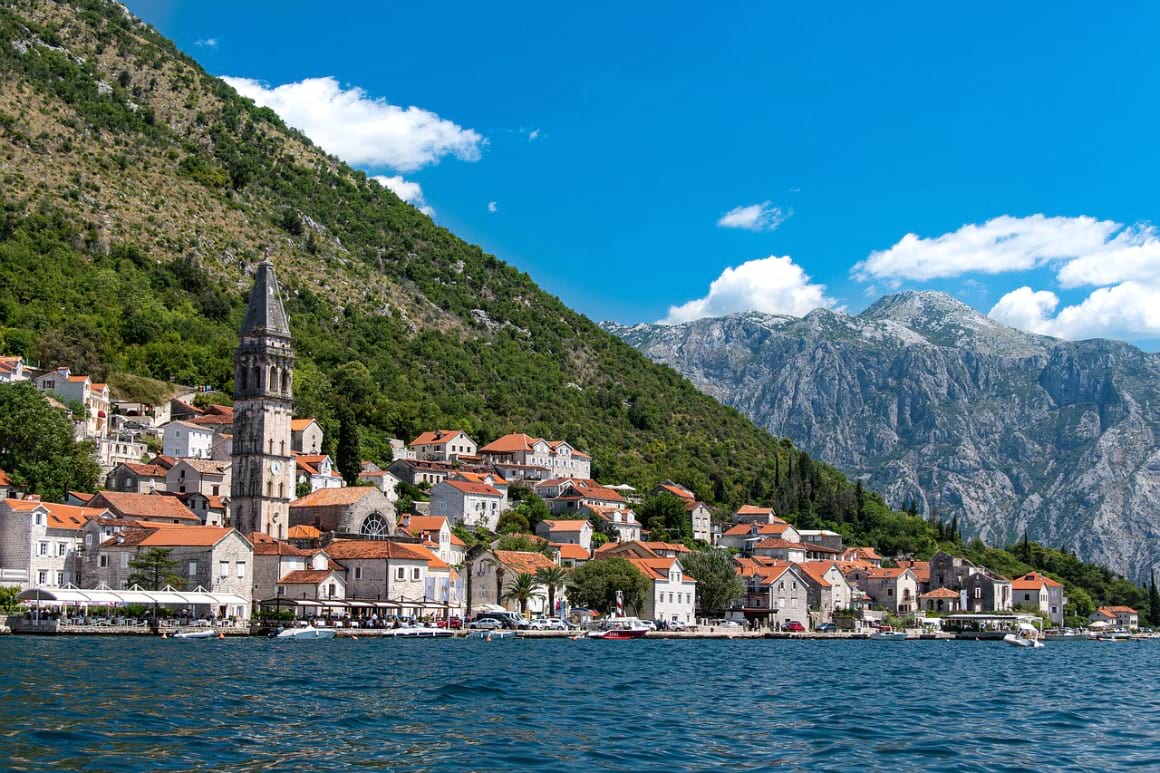 Way back in the 15th century, this seriously underrated place used to be a port between the Venetian Republic and the Ottoman Empire. Nowadays, this town has a tiny population of less than 300 people, which is probably why most travelers don't even know about the place!
Despite its small size, the town has a whopping 16 historic churches under its belt. If you don't have time to visit them all, I would suggest that you at least check out the St. Nikola Church, known for its 17th-century Baroque architecture.
Rating: 7/10 – Worth Bragging About
Cost: $$
Personal Opinion: A true hidden gem, sure to make you smile.
Is This the Best Backpack EVER???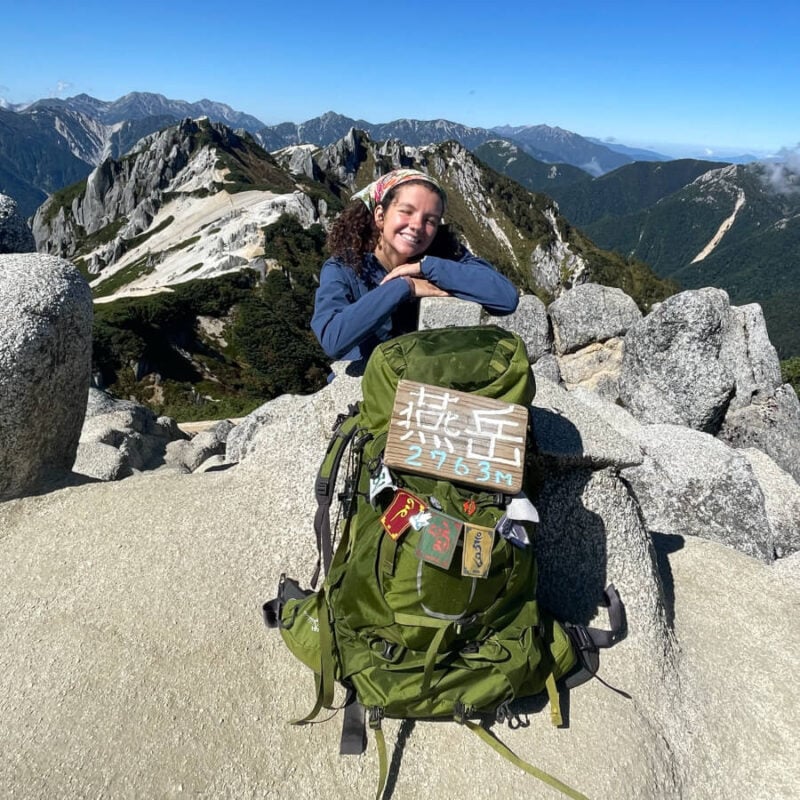 An absolute hidden gem in Italy, Castel Gandolfo is located right above Lake Albano. Unlike more popular bodies of water like Lake Como or Lake Garda, Castel Gandolfo has a far more tranquil atmosphere, away from the usual gaggles of overly excited tourists.
If you ask me, one of the best ways to experience Castel Gandolfo's natural beauty is from a kayak, which is exactly what you can expect from this activity!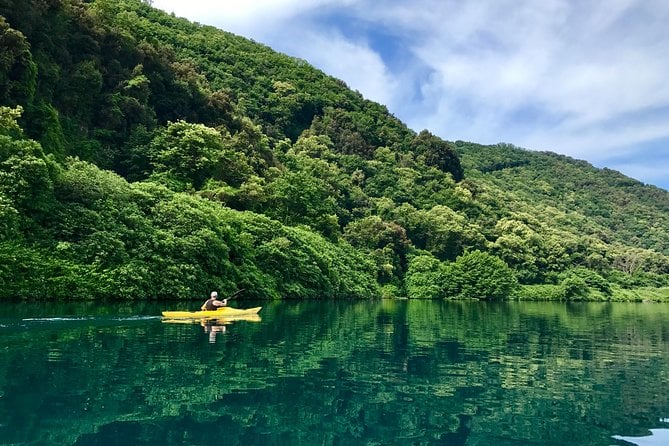 And if you're a complete novice to kayaking, rest assured that you'll be given an introductory lesson to learn how to navigate your kayak.
As you glide across the lake, you'll see plenty of lesser-known attractions, like an ancient Roman port and the ruins of a prehistoric village.
Rating: 10/10 – Bucket List Essential
Cost: $90.68
Personal Opinion: Don't miss it! An absolute must-visit for backpackers in Italy.
8. Visit Setenil de las Bodegas' Cliff Dwellings
No list of secret places in Europe would be complete without mentioning Setenil de las Bodegas, a quaint little town located in the south of Spain!
What makes this town special is that it's found right into the cliffs – and I do mean that literally. Setenil de las Bodegas' whitewashed houses are embedded right into the rocks, creating quite an amazing scene indeed!
Other than its cliffside abodes, this town features quite a few attractions, including the Church of La Encarnación and Nazari Castle, which was once a 13th century Arabian fortress.
Setenil de las Bodegas may lie under the tourist radar, but it's quite easy to reach since it's just 11 miles from Ronda. For a more authentic experience, I strongly recommend spending a couple of days in Hotel Villa De Setenil – an ideal base for exploring the historic center and the beach in Varna. Oh, and it offers the best traditional Andalusian cuisine!
Rating: 6/10 – Worth a Deeper Look
Cost: $$
Personal Opinion: There's substance under the surface.
Speaking of water activities, here's something else that you may wish to add to your list of hidden gems in Europe!
Ideal for travelers who'd like to go off the beaten track in Portugal, this activity takes you to some pretty stunning locations that visitors usually tend to overlook. You'll begin your day at Sesimbra village, a charming fishing town located just south of Lisbon.
Paddle out from Sesimbra's harbor, where you'll be given a quick briefing before heading out to the Arrabida Natural Park, known for its mesmerizing beaches.
Over there, you'll have time to relax on Ribeiro do Cavalo beach and take in this magical place before hopping on your kayak again.
Oh, and did I mention that lunch is included?
Rating: 10/10 – Bucket List Essential
Cost: $45.89
Personal Opinion: Don't miss it! A must-visit gem of excellence.
10. Stroll through Mittenwald, Germany
Mittenwald is often said to be one of the most underrated places in Germany, and it won't take you long to realize why you should give it a visit!
Looking like it's been plucked right off the pages of a German fairytale book, Mittenwald is a delightful village that packs a surprising punch. Brimming with colorful architecture, this village features ancient buildings, some built nearly three centuries ago.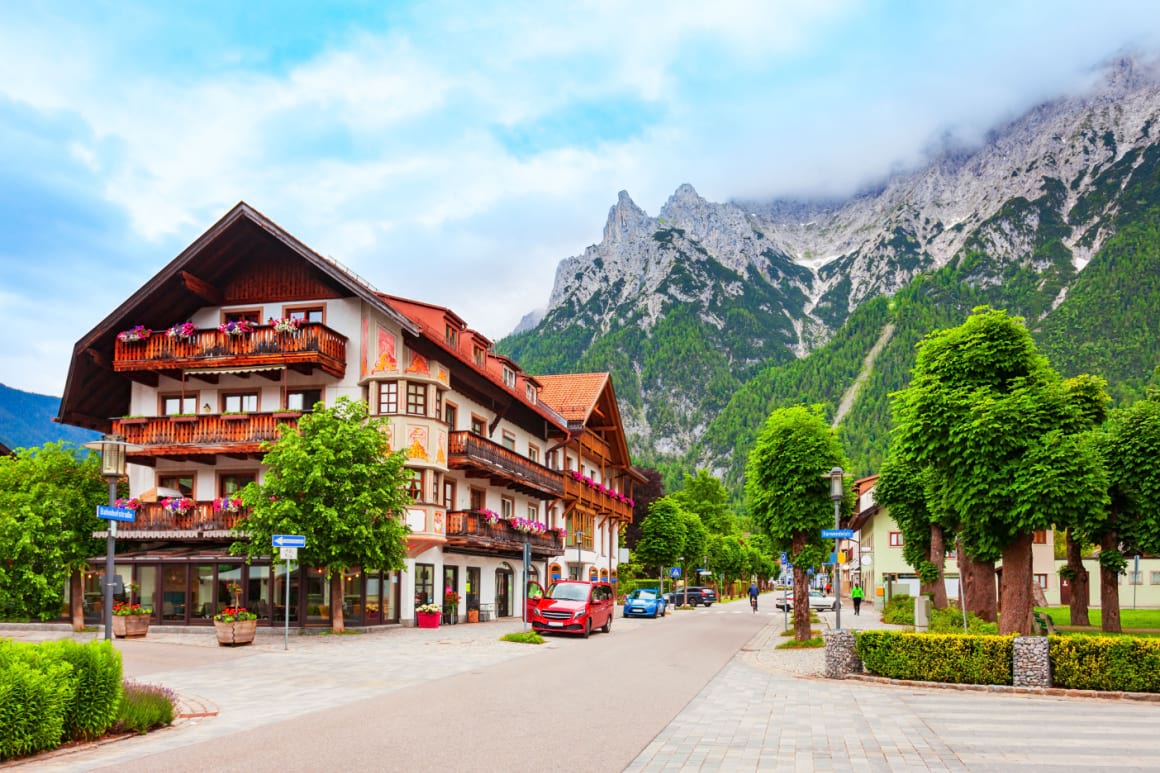 Be sure to set aside some time to amble through the Old Town (locally known as Altstadt), an area that'll make you feel as though you've stepped back in time. When exploring the Obermarkt (the High Street), keep your eyes peeled for the brightly-hued murals that adorn the walls.
Owing to its proximity to the Karwendel Alps, the village offers plenty of winter activities during the colder months.
Rating: 8/10 – Genuine Delight
Cost: $$
Personal Opinion: An extra spice to your German trip, sure to make you smile.
11. Stay on Achill Island, Ireland
Let's end this list of hidden gems in Europe with one of the most scenic destinations in Ireland!
Achill Island is the perfect destination for travelers looking for the best cycling routes in Europe. It's found just off the west coast of Ireland and has scenic routes and roads that are great for cycling.
Ideal for travelers who want to immerse themselves in nature, Achill Island offers breathtaking scenery of towering cliffs, soothing beaches, and lush, green hills.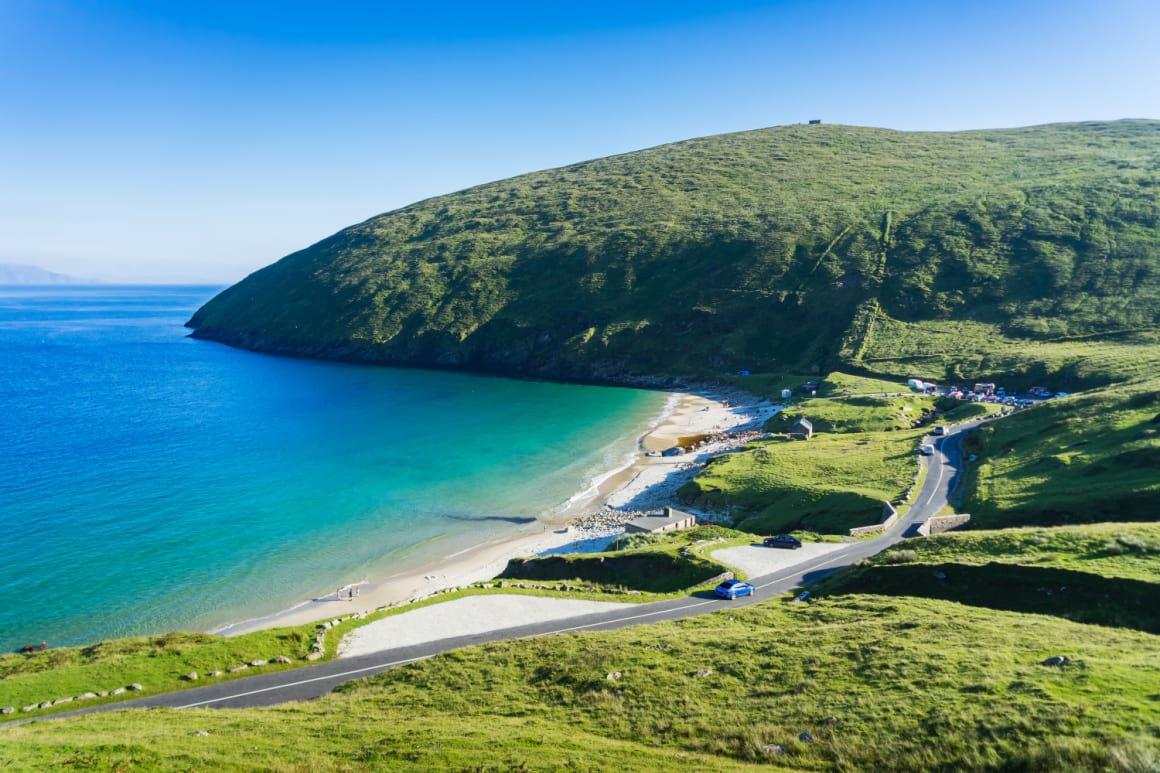 This island is home to Keem Bay, an exceptionally gorgeous beach known for its bright white shoreline and emerald-tinged waters.
Hiking enthusiasts can find great hiking trails at the Croaghaun Cliffs, which tower over 2,000 feet above sea level. After working up an appetite, I suggest that you fuel up with fresh fish and chips at the Amethyst Bar, a local favorite or maybe find a campground and spend the night gazing at the stars!
Rating: 10/10 – Bucket List Essential
Cost: $$
Personal Opinion: Don't miss it! A must-visit gem of excellence.
Sweet, sweet FREEDOM…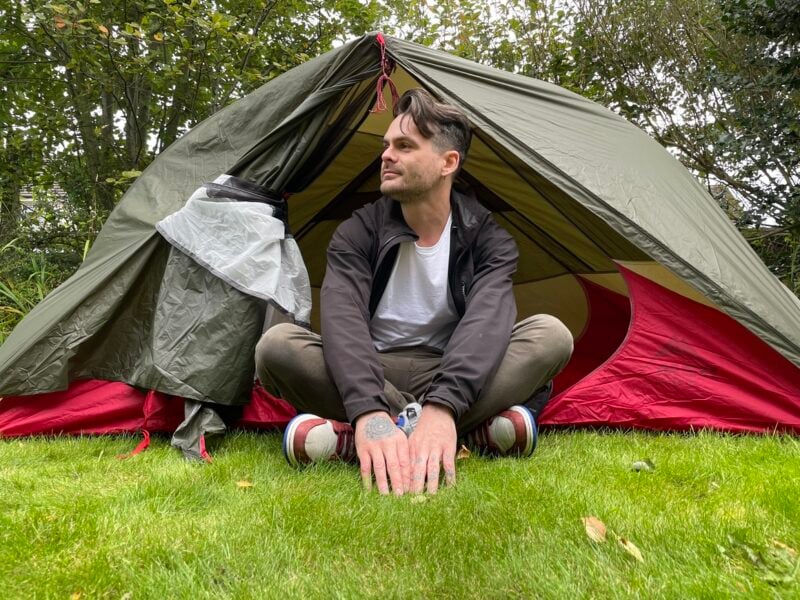 Here at The Broke Backpacker, we love freedom! And there's no freedom as sweet (and CHEAP) as camping around the world.
We've been camping on our adventures for over 10 years, so take it from us: the MSR HUBBA HUBBA is the best damn tent for adventuring…
View on REI
Read Our Review
12. Relax by the Ocean in Varna, Bulgaria
Bulgaria usually evokes images of quaint villages and lush forests, but did you know that the country is also home to a cosmopolitan seaside city known as Varna?
Varna, one of the most magical places in Europe, is an absolute treasure, dotted with a vibrant cultural scene and picturesque beaches.
Locals normally refer to it as the 'Jewel of the Black Sea', but despite its popularity among Bulgarians, most travelers have never even heard of it before.
After spending the day on the silky shoreline, I can suggest a visit to Varna's center, which offers plenty of historical attractions like an archeological museum and a Roman bath complex. Night owls will no doubt enjoy checking out Varna's exciting nightlife.
If you like this plan, I recommend staying a few weeks in Nomado Hostel. This place is a blast for travelers who want a comfy and social atmosphere. Also, you'll get the best tips and advice from the hosts out there!
Rating: 7/10 – Hidden Gem Alert
Cost: $$
Personal Opinion: Well worth the detour for a unique experience.
13. Wander the Cobblestone Streets of San Marino
If it's old-school European charm that you're after, I can recommend a visit to San Marino, located near Rimini.
A microstate located inside central Italy, San Marino is the 4th-smallest landlocked country worldwide. Despite its size, this European hideaway has heaps of old palaces and piazzas dating back to the Middle Ages.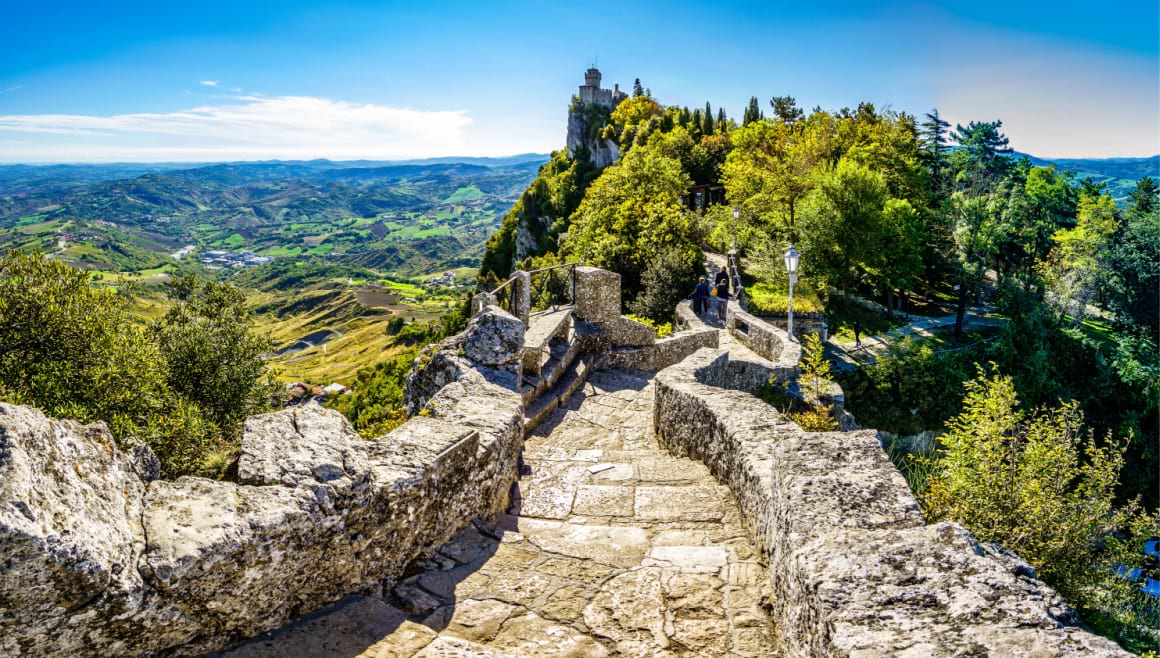 For the best views, hop on the cable car that'll take you to the highest point in San Marino. You'll be treated to sweeping views of the historic center, the Adriatic coast, and even the Italian countryside.
Families traveling with children may wish to check out the Museum of Curiosities as well. It's a quirky spot that houses plenty of weird inventions and objects.
Rating: 6/10 – Worth a Deeper Look
Cost: $$
Personal Opinion: Well worth the detour for a unique experience.
14. Head Off the Beaten Track in Ohrid
No list of secret spots in Europe would be complete without mentioning Ohrid, an absolute gem of a place tucked away in North Macedonia.
While it's no doubt an underrated place, Ohrid certainly warrants a spot on your bucket list, mainly because it offers the ideal blend of culture, natural beauty, and history!
This UNESCO World Heritage Site is often said to be the 'Jerusalem of the Balkans' because of its medieval buildings and cobbled streets.
Be sure to check out the 11th-century Samoil's Fortress, which was destroyed and rebuilt several times throughout history. Of course, no visit to Ohrid would be complete without stopping by the shores of Lake Ohrid. It's known to be the oldest and deepest lake in Europe.
Rating: 10/10 – Bucket List Essential
Cost: $
Personal Opinion: Don't miss it! A must-visit gem of excellence.
15. Have a Drink at the Secret Bar Tausend
Europe may be known for its many hidden gem cafes, but did you know that the continent has its fair share of secret bars as well?
Located in Friedrichstrasse, Berlin, Bar Tausend is located right under a railway bridge. This may be one of the best places in Berlin, but just a quick heads-up: this place has a very strict door policy, so you do need to dress up.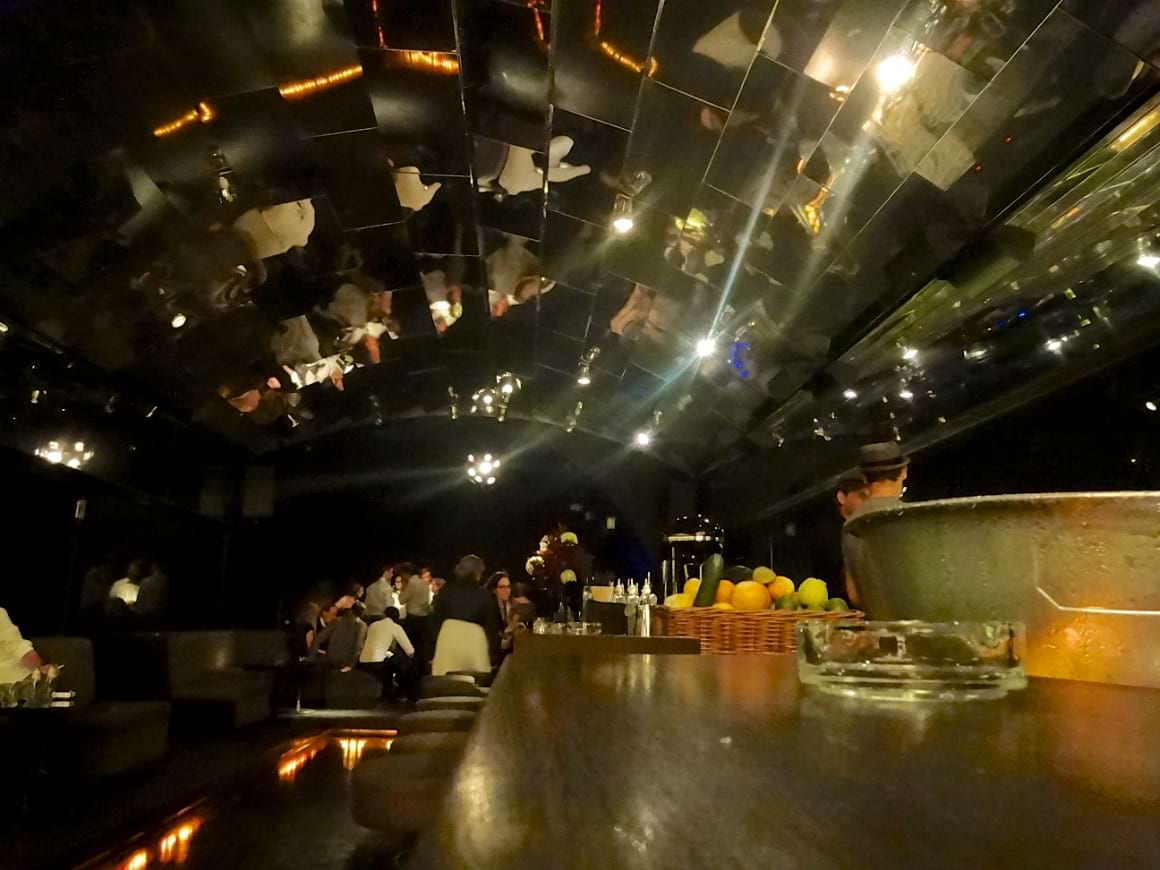 The entrance to the bar is deceptively simple, you just need to ring the old iron door found beneath the bridge.
In addition to being a trendy bar, Tausend also happens to be a live music venue and a restaurant with some pretty scrumptious Lima and Berlin dishes on the menu.
Rating: 7/10 – Worth a Deeper Look
Cost: $$
Personal Opinion: An impressive find you'll tell friends about!

Our GREATEST Travel Secrets…
Pop your email here & get the original Broke Backpacker Bible for FREE.
Get Insured For Your Travels
Before you go on any adventure, you want to cover any mishaps. Getting quality European insurance is an essential backup that you hope you'll never need.
Month to month payments, no lock-in contracts, and no itineraries required: that's the exact kind of insurance digital nomads and long-term traveller types need. Cover yo' pretty little self while you live the DREAM!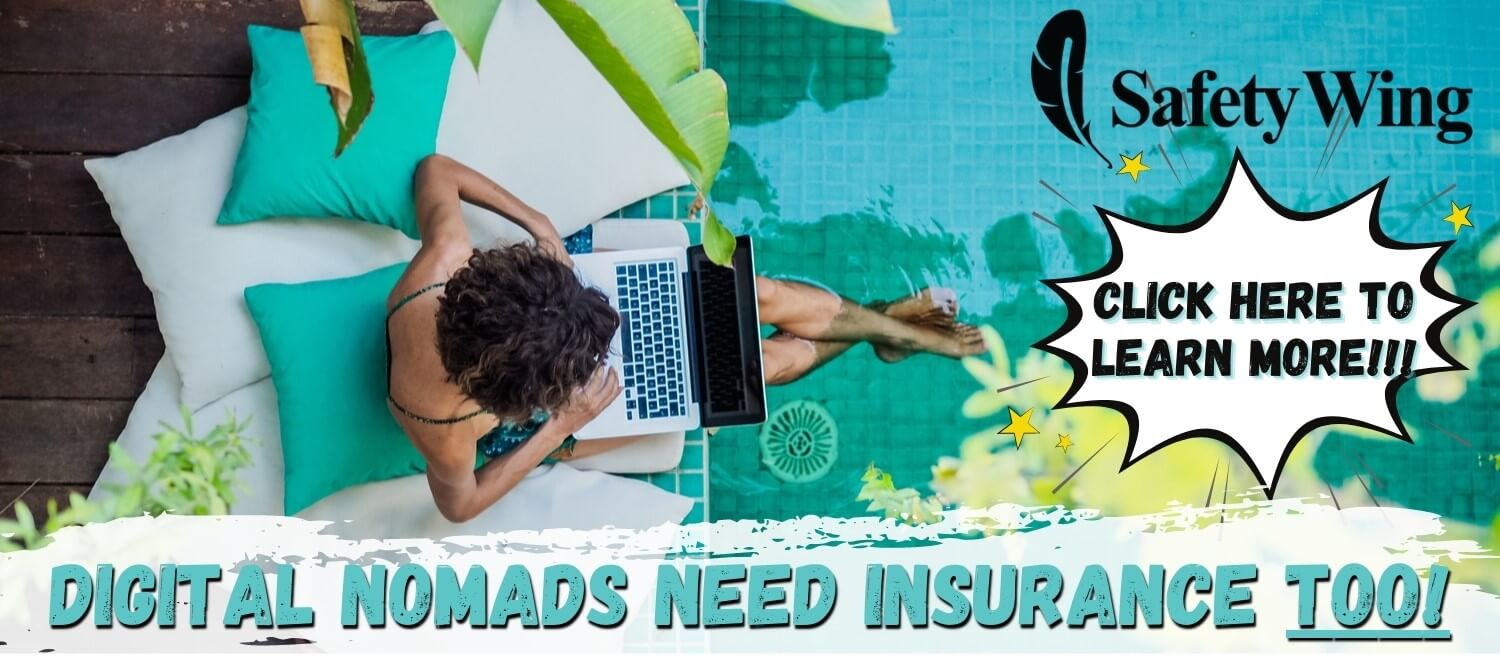 SafetyWing is cheap, easy, and admin-free: just sign up lickety-split so you can get back to work! Click the button below to learn more about SafetyWing's setup or read our insider review for the full tasty scoop.
I'm sure by now you've realized that Europe is an absolute smorgasbord of excitement, natural wonders, and history galore!
Each country has its own share of treasures to offer, so whether you're backpacking the continent or simply want to unearth the most beautiful hidden gems in Europe, there's no denying that you'll be in for one heck of a treat!
---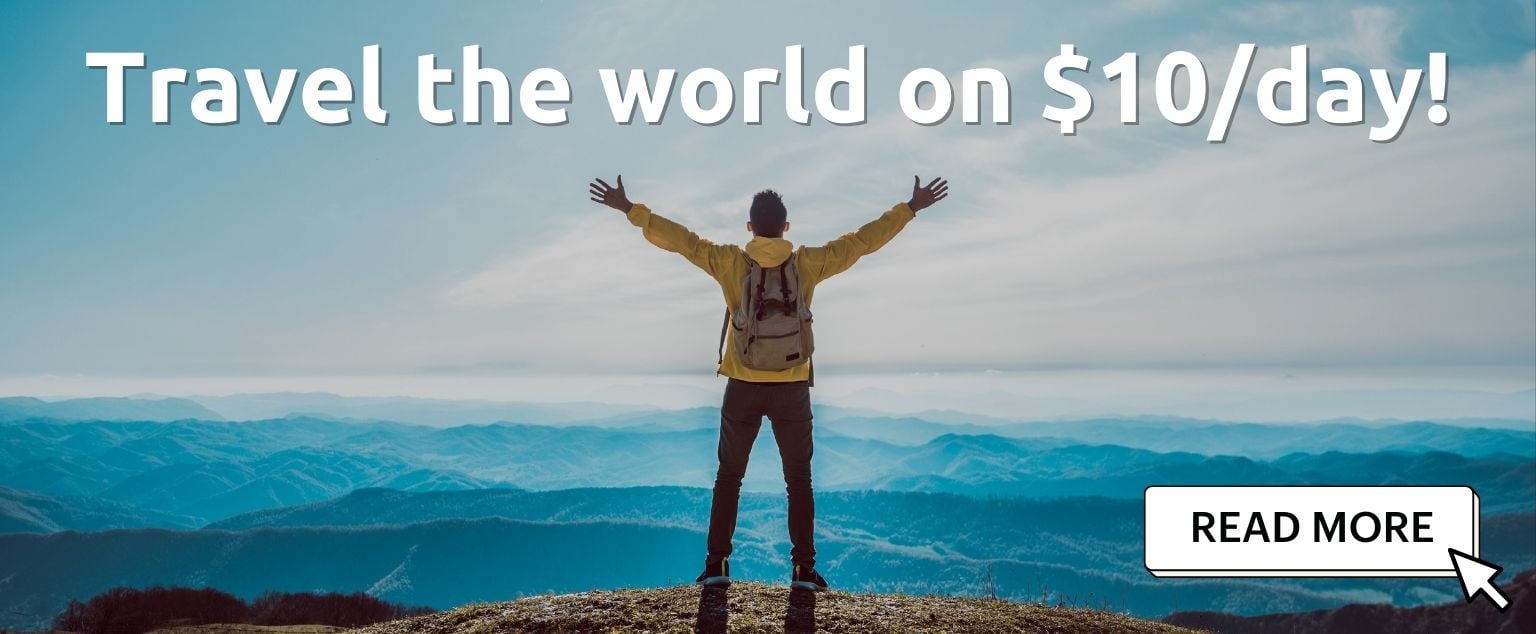 And for transparency's sake, please know that some of the links in our content are affiliate links. That means that if you book your accommodation, buy your gear, or sort your insurance through our link, we earn a small commission (at no extra cost to you). That said, we only link to the gear we trust and never recommend services we don't believe are up to scratch. Again, thank you!