What springs to mind when you think about Europe? Pottering around museums? Hiking through verdant valleys? Mooching around fairytale castles? Sipping a coffee in a plaza and dining on pastries, pizzas, and tapas? Craning your neck to peer up at cathedral domes? Ploughing through winter powder in the Alps?
Well, that's what you've got to look forward to on your travels in Europe and much more! The world's second-smallest continent sure packs a lot of history, culture, nature, and diversity into its 44 countries. It's also one of the best places to get your next adrenaline fix.
But this blog post isn't going to help you plan your interrail adventure or tell you how to hop around the Greek islands. We're not even going to tell you where you can find the best croissants in Paris. No, today's topic is the juiciest topic in the whole travel – Europe travel insurance!
Do I Need Travel Insurance For Europe?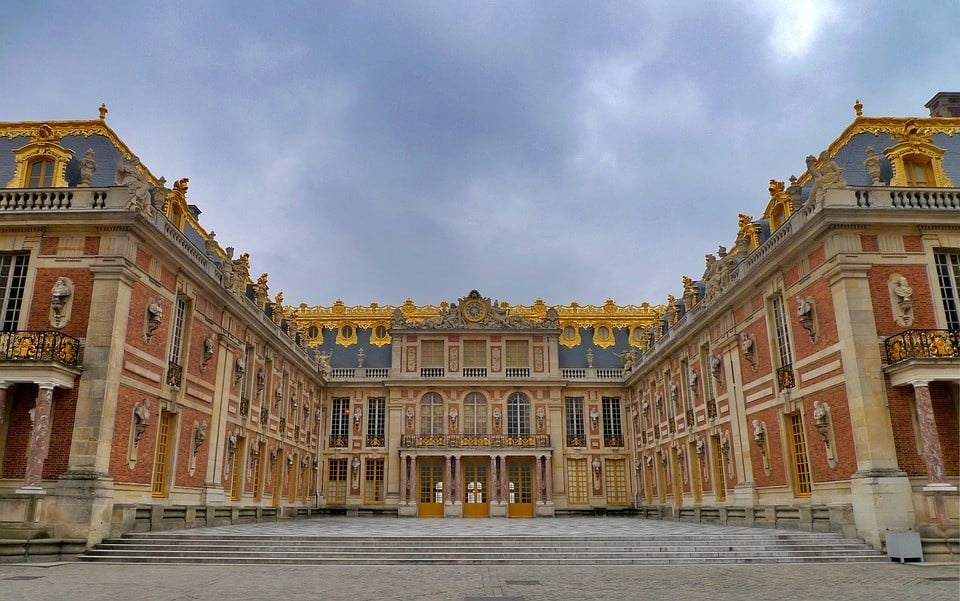 The short answer is maybe.
Depending on your passport country and which European countries you plan to visit, you may be required to purchase travel insurance in Europe. Travel insurance is a mandatory requirement for travellers who must apply for a Schengen visa. You will be required to show proof of your travel insurance for Schengen visa at application.
When searching for the best Europe travel insurance for your Schengen visa, make sure that the coverage follows the requirements. It must include all Schengen countries you intend on visiting, to a minimum of at least 30,000 EUR ($34,000 USD). Also, double-check exactly which countries are in the Schengen zone. There are 26 Schengen Countries present, but you can expect further countries to be added. Confusingly, countries that are in the Schengen zone are not necessarily in the EU (European Union).
But for those of you who do not require a visa for the Schengen passport-free zone, travel insurance is not mandatory. And if you don't need a visa, you're probably thinking, 'well do I really need travel insurance for the Schengen zone?' Those who can travel in the Schengen visa-free zone are not technically required to purchase insurance for holidays in Europe. As well as that, you can glide through borders without the scrutiny of immigration. Neat, ey!
For those of you who aren't legally required to purchase Europe travel insurance, you might be wondering if it's worth it. Particularly with Europe not exactly being the cheapest continent on the planet, it's a way to save a few pennies. But it's because of the high costs of healthcare in many European countries that we'd suggest you do give some thought. Remember that there are a diverse number of awesome activities in Europe you might fancy sampling. You might want to hire a vehicle, or could fall victim to petty crime. We definitely recommend all travellers to Europe at least checking out the options and giving it some thought.
Now, before you start brushing up on your German, note that not all European countries are part of the EU. Europe refers to all countries within the borders of the European continent. The EU is a political and economic association that comprises 27 countries. As with the Schengen zone, new countries join the club each year. Meanwhile, others opt to leave… but let's not drop the B-word.
Finally, the eastern countries of Turkey, Armenia, Georgia, and Azerbaijan straddle both Europe and Asia so remember to check that your travel insurance in Europe covers these regions.
Unlock the The Broke Backpacker's GREATEST Travel Secrets!
Sign up for The Broke Backpacker Newsletter below to receive weekly tips on the travel-life + a FREE copy of The Backpacker Bible!
Healthcare in Europe
As far as you need to know as a tourist, medical facilities in Europe are some of the best on the planet. Scandinavian countries Norway, Denmark, Sweden, and Germany triumph as some of the most well-developed healthcare systems in the world. France has the best healthcare in the world by population. Meanwhile, Spain has recently been reported as the healthiest country in the world, with Italy and Iceland hot on its heels. Most European countries have a universal healthcare system. Typically, this is a combination of private and government-funded institutions.
EU citizens should obtain a European Health Insurance Card (EHIC) before travelling through Europe. This free card allows the holder access to emergency healthcare at the same rate as residents of whatever country you happen to be in. It's valid in any of the 27 EU countries, plus Iceland, Liechtenstein, Norway, Switzerland, and the United Kingdom. If you don't have access to this card, you will need to rely on your travel insurance in Europe covering your treatment. If you do carry an EHIC card, remember it's only for emergency healthcare. It won't cover routine check-ups, nor will it cover travel disruption, theft, or other hindrances on the road. If you eat too many ice creams in Italy, you'll be needing your Rome travel insurance to pay for your new filling.
The only thing to note about Europe's fabulous healthcare: if you're caught out and need to fund your own treatment, the prices can sting. Take Switzerland as an example. A consultation with a doctor can cost around CHF 137 ($142 USD). We don't know about you, but we'd rather spend that on a Swiss watch or a box of chocolates. Even the Swiss tend to give it a miss, with 20% of Swiss residents opting not to see their doctor due to the prices. Remember that although the EHIC incorporates Swiss emergency treatment, EU travel insurance might not cover Switzerland.
And the other thing; as healthcare operates uniquely to each country, not all healthcare is equal in Europe. In Romania, a consultation with a doctor will cost around $40 USD, which is a fraction of what you might pay in the US or Australia. But Romania is said to have the 'worst' healthcare system in the EU, with only 10% of doctors operating in rural outposts. You'll want to check out the specifics of the country(ties) you intend to visit, so you know what to expect.
Crime in Europe
European crime rarely targets travellers. Overall, it's an extremely safe continent to travel. For this reason, Europe remains as popular as ever with solo travellers and young, gap-year backpackers. Ten European cities can be found in the top 30 safest cities in the world, with Amsterdam sitting pretty at number four. For even more reassurance, it was reported recently that of the top 50 cities in the world with the highest murder rate, not a single European country made the cut.
Terrorism attacks, political unrest and riots do happen sporadically in European cities. Although these are rare enough, you might want to factor in a clause for civil disturbance in case this affects your travel plans. Some European cities (more so in the East) are known for higher levels of corruption, bribery and theft. No need to let that put you off visiting these fascinating destinations, just keep your wits about you.
The main criminal activity to be aware of in Europe is pickpocketing and petty theft. It is not uncommon for tourists to have wallets, smartphones, or cameras scooped out of their pockets in tourist hotspots. Take extra caution when travelling by metro, touring busy museums, or attending festivals. If you hire a vehicle, ensure that you do not leave valuables in it overnight. Car theft and break-ins are on the rise. Choose travel insurance for visitors to Europe which covers you in the event of a robbery.
And is it just us who thinks €40 for a dorm bed is outright robbery?
Issues Facing Travellers in Europe
Europe is a pretty safe destination. There are no poisonous creatures, you're unlikely to encounter rabies, and food hygiene is generally high.  That's not to say Europe isn't without its snags.
If you're planning on cruising around the continent in a rental car or campervan, check which Europe travel insurance covers you in the event that your vehicle is damaged or stolen. Many providers of insurance for Europe holidays allow this as an additional add-on. If you're travelling as part of a tour or using budget flights, be mindful of cancellations. It's not uncommon for agencies and airlines to go bust overnight.
While you're unlikely to experience an earthquake in Europe, the continent can be ravaged by storms. Storm Ciara recently played havoc with travellers in Western and Northern Europe, with strong winds grounding hundreds of flights. Volcanic ash closed multiple airports in 2010. The cheapest Europe travel insurance won't always include protection against disruption from natural disasters, so do check.
Europe is renowned for its cultural attractions and historical gems. But while you're umming and ahhing over the La Sagrada Familia, you never know who might be ogling your new iPhone, vulnerably sticking out of your pocket. Be sure to protect your valuables with your Barcelona travel insurance.
Common Activities in Europe
And now for the boring bit, activities in Europe! During summer months, Europe's gorgeous rural landscapes are a playground for outdoor enthusiasts. You can take your pick from hiking, horseback riding, zip-wiring, rock climbing, and cycling. Although these are relatively safe activities, there are some risks attached. Europe Travel Insurance gives you peace of mind in case you take a tumble.
The annual Sail Week in Croatia sees fleets of flotilla parties descend to tour the islands. If you're more of a landlubber, Europe is renowned for its music festivals. For both these activities, bear in mind cover for cancellation, theft, or injury from any hedonistic shenanigans.
Come winter, Europe's mountains are dusted with powder and the scents of raclette and spiced wine. 12 out of 30 of the best ski resorts in the world are located in Europe. But be sure to read the small print carefully when comparing the best insurance for your Europe ski trip. Winter sports are usually an added extra in most cases. And don't make the mistake of thinking your EHIC card would cover helicopter rescue – it doesn't.
Depending on what you plan to do on your trip, pay very close attention to what activities are and are not covered. Find out which activities require a surplus fee. You might find that the cheapest travel insurance for your Schengen visa doesn't include certain activities.
DON'T DIE OUT THERE! …Please 🙂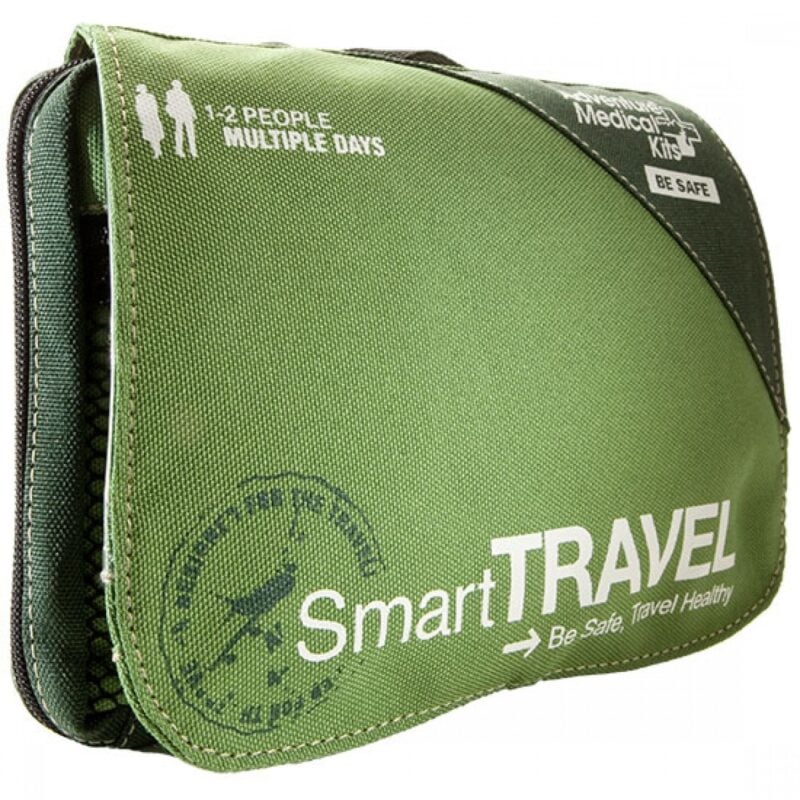 Things go wrong on the road ALL THE TIME. Be prepared for what life throws at you.
Buy an AMK Travel Medical Kit before you head out on your next adventure – don't be daft!
Buy on REI
Buy on Amazon
 What Should Travel Insurance in Europe Cover?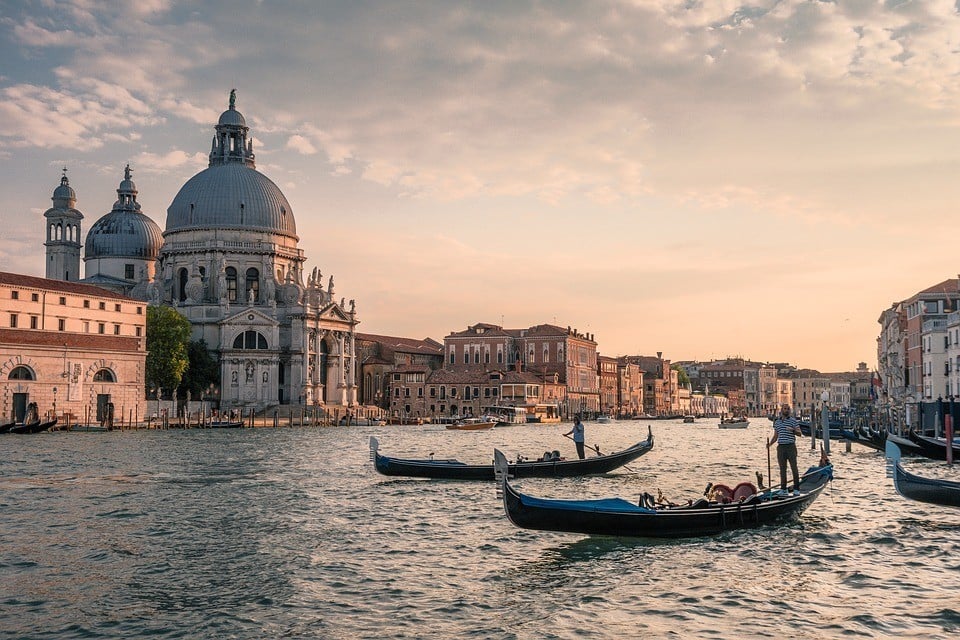 In our experience, most Europe travel insurance policies will probably include the following;
Emergency Accident & Sickness Medical Expenses
Luggage and Personal Property
Emergency Evacuation and Repatriation
Non-Medical Emergency Evacuation
Trip Cancellation
Trip Interruption
We feel that these are the most common key terms to look out for when you are comparing different insurance policies. We will not examine each one of these to see what they actually mean.
Emergency Accident & Sickness Medical Expenses
Emergency Medical costs are perhaps the single most important aspects of any travel insurance policy. If you have an accident or become seriously ill with a tropical illness, you may want to rest easy knowing that the medical costs and Doctors bills will be taken care of.
Many of you may have never seen a medical bill. However, we have seen too many for our liking and believe us, they can get very expensive very quickly. The Broke Backpacker website founder Will Hatton was once charged $10,000 for a leg infection in Costa Rica. Even 2 days in a Thai hospital cost him nearly $2,000.00! Thankfully he was insured on both occasions.
Pre-existing medical and health conditions may not be covered under this or they may be covered for an additional premium.
Ideally, Emergency Accident & Sickness Medical insurance should offer at least $100,000.00 of coverage but some run into the millions. If you are visiting the US, then do have a serious think about this.
Luggage and Personal Property
Luggage and Personal property coverage covers the value of your bags and what's in them. It is most commonly used for lost luggage and Many policies also extend this to cover "on the ground" theft which comes in very useful if you are robbed once you reach your destination.
The limits on this do vary between policies. However, the maximum value rarely exceeds $1000 with a maximum item value between – $250 – $500.
This is probably enough for many travellers. However, if you travel with a lot of electrical gear (laptop & camera), or are packing golf clubs or something, you may also wish to think about taking out a separate gadget cover.
Is This the Best Travel Pack EVER???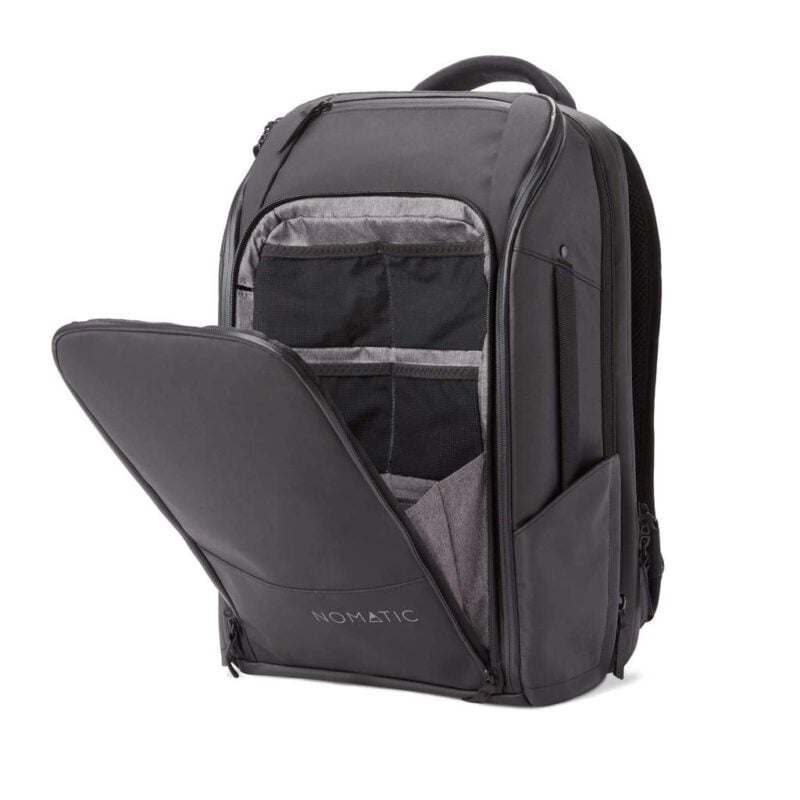 Emergency Evacuation and Repatriation
Emergency evacuation covers the cost of sending you back to your home country in a hospital. Let's say that the above mentioned tropical illness is a very nasty one, and the decision is taken to send you home for further treatment; this will take care of the high costs of flying you home on a drip.
Repatriation is the cost of sending your remains home in the rare event that you die on your trip. Repatriation costs are not a burden I would want to leave to my family. Whilst this is thankfully rare, I do come across Facebook or "Go Fund Me" campaigns for somebody's body to be flown home.
Non-Medical Emergency Evacuation
Non-medical Emergency Evacuation is when you have to be evacuated because of some sudden crisis.  Examples are outbreak of war/civil unrest and natural disasters that decimate infrastructure such as the South Asian Tsunami of 2006.
In more recent times, the Corona COVID-19 outbreak created the biggest international emergency evacuation situation ever. (FYI – it straddled both the medical and non-medical evacuation boundaries).
Emergency evacuation insurance covers the costs of having to book an emergency flight home (which can be seriously expensive) and will also cover accommodation costs if you end up being flown to a random, "safe" country rather than going straight home.
Trip Cancellation
Having to cancel an adventure that you were truly excited for is painful. However, being left out of pocket just makes it worse. Trip Cancellation cover can help you to recover the 'non-refundable costs' of your trip such as flight and hotel costs. Visa's are also in this category.
To clarify, you can't claim this simply because you changed your mind about the trip or fell out with your travel buddy. Proper cancellation reasons are things like sickness, family emergencies, bereavement, natural disaster and war – you get the gist.
Trip Interruption
Trip Interruption is when something goes wrong, even interrupts, and you have additional costs to pay because of it. One example, when your pre-paid hotel falls down and you are forced to book another one. Another example is when your flight home is cancelled and you need a few extra nights at your hotel.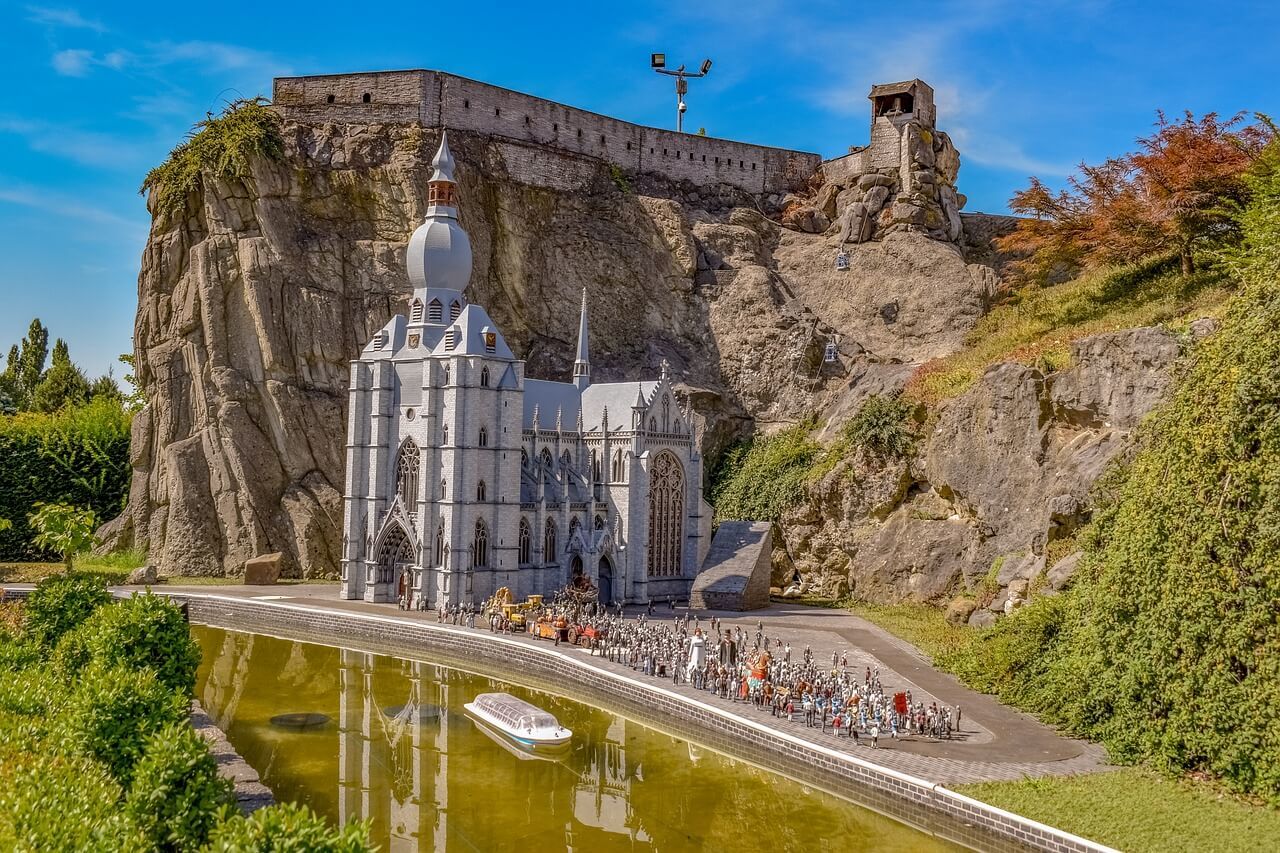 Anything Else?
The above are what we consider to be the basic, bare-bones of travel insurance policies. However, some policies do offer a few more aspects to them. The very best Europe travel insurance policies may also include the following;
Adventure Sports and Activities
Please note that Adventure sports and activities are not covered by all travel insurance policies. The definition of adventure sports and activities really does vary between providers but for example, can include;
Trekking (altitude is usually a factor here)
Canoeing
Boxing
Canyoning
Swimming with Whales
Improvised football games….
If you are going to be doing anything remotely physical or outdoorsy on your trip, then it may be sensible to check that your insurance provider is covering it. Broken jaws hurt enough without having high medical bills attached to them.
Accidental Death and Dismemberment
Accidental Death & Dismemberment cover doesn't cover any travel related expenses as such but instead it basically provides you (or your next of kin) with monetary compensation in the event that something happens to you.
If you die, your loved ones get a payout. Or, if you lose a digit, YOU get a payout. I mean, how much is a finger really worth to you anyway?
It's kind of like having a bit of life cover attached to your travel insurance.
"Well dear, I'm afraid there is good new and bad news. The bad news is that your parents both died on their trip to Europe. The good news is that you get $10k!"
Gear and Electronics Cover
Some insurance policies do cover electronic gadgets but others do not. Those that do, sometimes charge an additional fee and they also usually limit the maximum item value.
If you only travel with a phone or a tablet then your travel insurer may well cover it entirely. However, if like me you travel with a MacBook, then you may wish to consider obtaining gadget cover.
Personally, I have had separate gadget cover on my MacBook Pro for years.
What Is The Best Europe Travel Insurance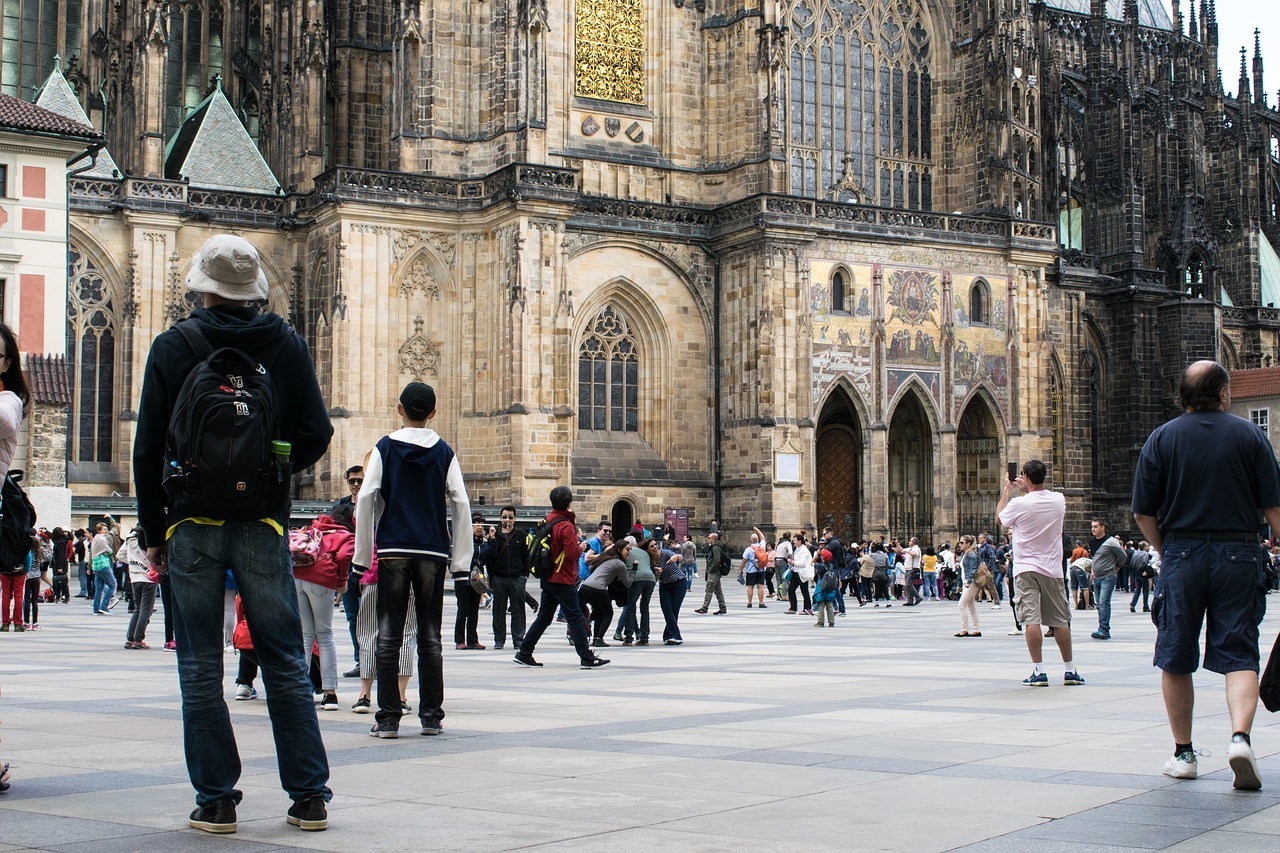 Whilst they may all seem the same, not all insurers are. Some insurers offer lower prices than others and others offer higher coverage amounts. Some are infamous for not paying claims whilst others are celebrated for being fair and helpful.
Travel insurers – always the same yet always different. It isn't possible (or legal) for us to say that anyone of them is the best, or is "better" than the others. No. Insurance is a very complex product and any policy takes into account a whole lot of data and a wide set of variables.
Remember that the "best" travel insurance always depends on where you are going, when you are going there and ultimately upon you and your needs. The best travel insurer for one trip, may not be the best for a different trip.
Below, we will introduce a few of the many travel insurance providers on offer. These are all firms we have used ourselves over the years.
Headline Coverage Amounts

| What is Covered? | World Nomads Standard Plan | World Nomads Explorer Plan | Iata Seguros | SafetyWing | Columbus Direct |
| --- | --- | --- | --- | --- | --- |
| Emergency Accident & Sickness | $100,000 | $100,000 | $200,000 | $250,000 | $1,000,000 |
| Baggage & Personal Property | $1000 | $3000 | $1000 | $3000 | $750 |
| Emergency Evacuation and Repatriation | $300,000 | $500,000 | 100% of cost | $100,000 | $1,000,000 |
| Non-Medical Emergency Evacuation | $25,000 | $25,000 | $0 | $10,000 | $0 |
| Trip Cancellation | $2500 | $10,000 | $1,500 | $0 | $1,000 |
| Trip Interruption | $2500 | $10,000 | 100% of cost | $5000 | $750 |
Named after one of history's greatest (and most divisive) explorers, Columbus Direct also specialise in insuring adventure-hungry explorers like us. They have been providing award-winning insurance for 30 years. What we like about this plan is that it does cover small amounts of personal cash. However, Gadget Cover is not available.
Columbus Direct actually offers a number of different travel insurance plans. Below we have focused on 1 of these and have set out the coverage amounts for the Globetrotter plan.
Emergency Accident & Sickness Medical Expenses – $1,000,000
Baggage and Personal Property – $750
Emergency Evacuation and Repatriation – $1,000,000
Non-Medical Emergency Evacuation – $0
Trip Cancellation -$1,000
Trip Interruption ("Catastophe") – $750
Show Coverage Amounts
If you need more information or want to get a quote, then you can visit the website for yourself.
World Nomads have been insuring backpackers for years now. World Nomads specialise in backpacker travel insurance and their policies cover long way travel on one way tickets, trips to multiple countries and a whole lot of adventure activities. These guys are well used to dealing with backpackers like us, and they are regularly recommended by travel bloggers and industry insiders. We love them.
They offer 2 different policies depending on your needs. The Standard Plan is standard & the Explorer Plan covers a whole host of high risk, high fun activities. World Nomads are also one of the few travel insurers who will write you a policy after starting your trip. The one downside for us is that they don't cover Pakistan.
Let's look at the maximum coverage amounts with both the Standard & Explorer plan.
Baggage and Personal Property – $1000/$3000
Emergency Evacuation and Repatriation – $300,000/$500,000
Non-Medical Emergency Evacuation – $25,000/$25,000
Trip Cancellation -$2500/$10,000
Trip Interruption – $2500/$10,000
Show Coverage Amounts
If you want more info or to get a quote then visit the World Nomads site for yourself and take a look.
Talk about efficient and effective, Heymondo are up-to-date when it comes to combining travel insurance with technology in the digital world of 2022. What truly sets them apart is their assistance app offering a 24-hour medical chat, free emergency assistance calls and incident management. How reassuring is that?! They also have a convenient and complication-free way to make a claim straight from your phone.
Medical expenses are covered up to $10,000,000 USD so try not to damage yourself anything over that amount… If you'd like travel insurance that operates with that little extra swiftness and ease, give these guys a go. They offer multiple options – single trip, annual multi-trip and long stay. We've focused on single trip, but do check out the others and find what fits your next adventure.
Emergency Accident & Sickness Medical/Dental Expenses –$10,000,000 USD
Baggage and Personal Property – $2,500 USD
Repatriation and Early Return – $500,000 USD
Non-Medical Emergency Evacuation – $10,000 USD
Trip Cancellation – $7,000 USD
Trip Disruption – $1,500 USD
Covid 19 coverage included in all plans
Show More Coverage
If you need more convincing, click our link below to get 5% off your Heymondo travel insurance plan!
Iati Seguros is a Spanish based travel insurance company who we have personally used and loved. You will notice that they provide competitive cover amounts for the key travel insurance areas, and are competitively priced. So far we have heard nothing but good things about them.
They also offer multiple ones, but we have focused on the Standard Plan although we wholly encourage checking out all plans for yourself to identify the best one for your needs.
Standard Plan
Emergency Accident & Sickness Medical Expenses – $200,000
Baggage and Personal Property – $1000
Emergency Evacuation and Repatriation – 100% of cost
Non-Medical Emergency Evacuation – $0
Trip Cancellation -$1,500
Trip Interruption – 100% of cost
Show Coverage Amounts
If you need more information or want to get a quote, then you can visit the website for yourself.
SafetyWing are a relatively new player in the travel insurance space but are already making big waves. They specialise in cover for digital nomads and they offer open ended cover on a monthly subscription basis. Because they primarily cover digital nomads, they don't offer much in the way of trip cancellation or delay so do take that into consideration.
However, SafetyWing really excels on the health side of travel insurance, covering dental and some complimentary treatments. In fact they even allow young children to be covered for free.
If cancellation and delay is not a concern for you or if you will be spending some considerable time on your trip, then maybe SafetyWing are right for you
Emergency Accident & Sickness Medical Expenses – $250,000
Baggage and Personal Property – $3000
Emergency Evacuation and Repatriation – $100,000
Non-Medical Emergency Evacuation – $10,000
Trip Cancellation -$0
Trip Interruption – $5000
Show Coverage Amounts
If you need more information or want to get a quote, then you can visit the website for yourself.
Insuremyequipment.com does precisely what the name suggests. They are an online insurer for expensive equipment (like camera gear & gold clubs). You can use them to get specific pieces of gear insured but please bear in mind this policy is only for your specified gear.
An Insure My Equipment policy works well in combination with other travel insurance. Insure My Equipment policies are an excellent choice for professionals and backpackers with more $0000's worth of camera equipment, expensive laptops or fishing rods.
I also know a few travelling musicians and DJs who use these guys so you are in cool company.
How To Choose The Right Europe Travel Insurance For You
Choosing the right travel insurance for your Europe holiday is like choosing a career. A lot of people will give you advice but only you can decide the best way to ruin your life. The good news though is that unlike a career, travel insurance is pretty easy to change!
In order to work out what the best travel insurance for your trip to Europe is, you need to add up how much your trip is worth, how much equipment you plan to take with you and think about what activities you intend to engage in.
You also need to ask yourself how much you can afford. This means how much you can afford to pay for the cover, but also how much you can afford to be out of pocket in the unlikely event that something goes wrong. Sometimes, the cheapest Europe travel insurance will be enough for you but sometimes it will be worth spending a bit more.
Hopefully the information provided in this post will help you to decide. If not, then I guess I just wasted 6 hours of my life in writing it.
Visiting Europe? Then Check Out These Posts
Final Thoughts on Europe Travel Insurance
And that's a wrap on our guide to travel insurance in Europe! We know; riveting stuff, isn't it!
We hope this blog has clarified any thoughts you had over travel insurance for visitors to Europe. Remember to pay attention to different policies concerning Schengen travel insurance and EU travel insurance. Shop around a little to find the right provider for your personal needs. Now that's ticked off your travel to-do list, why not check out some of our awesome Europe content. We've got all the lowdown on the coolest places to visit, where to stay in Europe, and what you can expect to pay.
---
Thanks for reading – that was fun! 😀
We bring you epic FREE content!
Find out how YOU can help support us.
We're a big site with a big team and this job isn't always easy. But we do it because we love it – we love providing epic and free content. We love the knowledge that our content keeps you adventuring. We don't ask for money, but if you'd like to find out how you can help the site in more organic ways, click the button below.
Thank you for your support 🙂
---
Bye for now, but not forever!
If you want MORE top-tier Broke Backpacker content like this, then sign up for our weekly newsletter below to get the latest and greatest!
And for transparency's sake, please know that some of the links in our content are affiliate links. That means that if you book your accommodation, buy your gear, or sort your insurance through our link, we earn a small commission (at no extra cost to you). That said, we only link to the gear we trust and never recommend services we don't believe are up to scratch. Again, thank you!