Known locally as the Gateway to Germany, Hamburg is the 2nd biggest city by population and there's a lot here to keep both locals and tourists entertained. The former city-state is built up on around the River Elbe, and as well as being a progressive and modern German city, it's known for being just… well, cool. It has a vibrant music and nightlife scene, and there is a range of festivals throughout the year. It also has a rich cultural heritage, and the maritime spirit of the city is hard to miss. You can visit a number of museums and galleries while you're in town, before indulging in the city's food culture!
In this post, we'll take a closer look at the best places to visit in Hamburg, hopefully helping you to make the most of your trip to the city, and just get an idea of how to visit Hamburg for a short break. Hamburg really does have it all!
Need a place quick? Here's the best neighbourhood in Hamburg:
BEST AREA IN HAMBURG
Altona
Bordering St Pauli to the west, Altona's smaller eponymous quarters – Altona-Altstadt and Altona Nord – are all about history and green spaces.
Places to visit:
Marvel at the Lutheran church of Haupt-Kirchengemeinde St. Trinitatis Altona
Get your modern history on at the riverside U-Boat Museum
Pay your respects to steel statues of the Beatles at the vinyl-shaped Beatles-Platz
These are the BEST places to stay in Hamburg!
Hamburg is RIFE with absolutely amazing accommodation options. Knowing what to do in this city without having a base to check in to first is only half the equation. Be sure to check out where to stay in Hamburg and get set up in your favourite Airbnb first!

Unlock Our GREATEST Travel Secrets!
Sign up for our newsletter and get the best travel tips delivered right to your inbox.
#1 – Speicherstadt – One of the more unique places to visit in Hamburg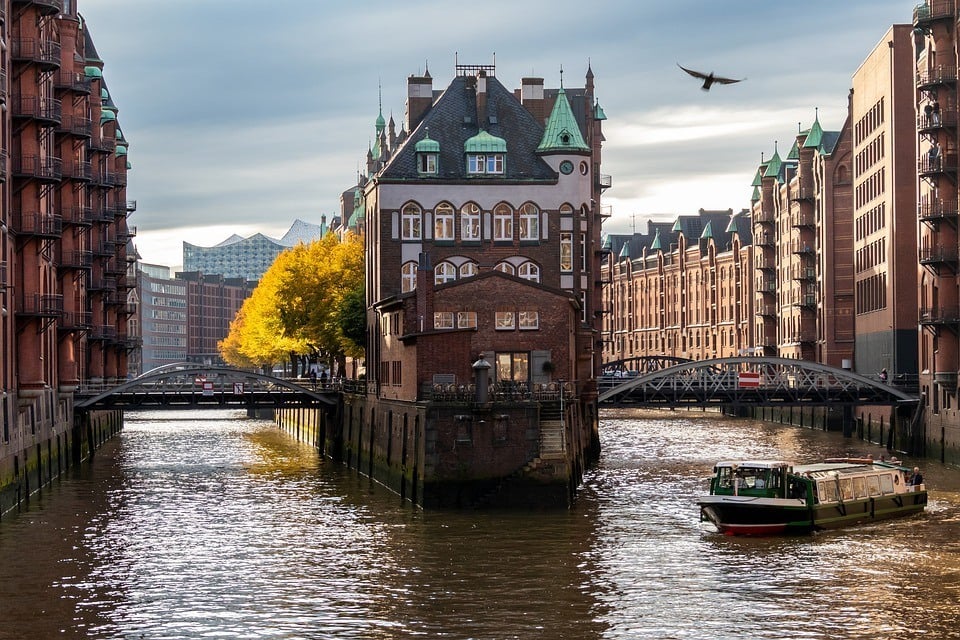 A protected UNESCO World Heritage site
The largest warehouse district in the entire world
One of the most fascinating points of interest in Hamburg
Why it's awesome: This Hamburg must-see is usually near the top of tourist itineraries to the city. Built in the late 19th and early 20th centuries, the Speicherstadt became the largest collection of warehouses in the world, and its colourful red bricks and Neo-Gothic architecture give these incredible huge buildings lots of character. These buildings were a key part of the German economy, storing coffee, tobacco, and spices. Nowadays, Speicherstadt is home to lots of cool leisure activities – some which will pop up in this list! It's also a great place to walk around, thanks to a number of paths and bridges.
What to do there: Walking is a lovely way to see the Speicherstadt, but if you fancy seeing it in a different light, take a boat trip! There is lots to keep you entertained in the district too. Later in our list, we'll take about the Maritime Museum and Miniatur Wonderland as they deserve a spot on their own. Other notable places include the Automuseum Prototyp, which is packed with rare historical concept cars, and the Hamburg Dungeon – a great place to learn about the city's history with a grisly twist. Take a moment to relax at the Kaffeerösterei. The former coffee warehouse offers tastings of some of the world's finest beans!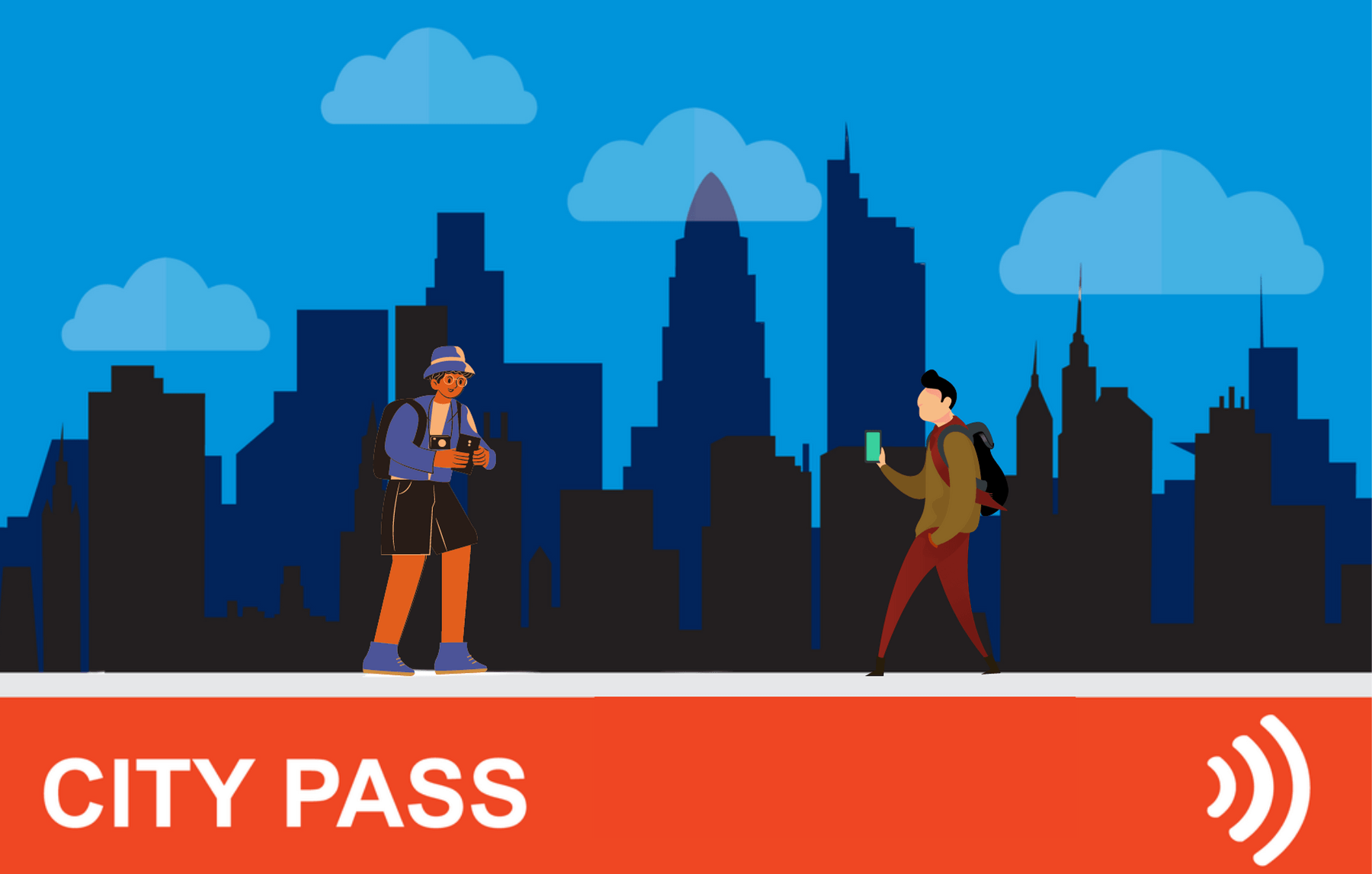 Travelling to Hamburg? Then plan yo' trip the smart way!
With a Hamburg City Pass, you can experience the best of Hamburg at the CHEAPEST prices. Discounts, attractions, tickets, and even public transport are all standards in any good city pass – be sure invest now and save them $$$ when you arrive!
Buy Your Pass NOW!
#2 – Elbphilharmonie – A great place to see in Hamburg if you love architecture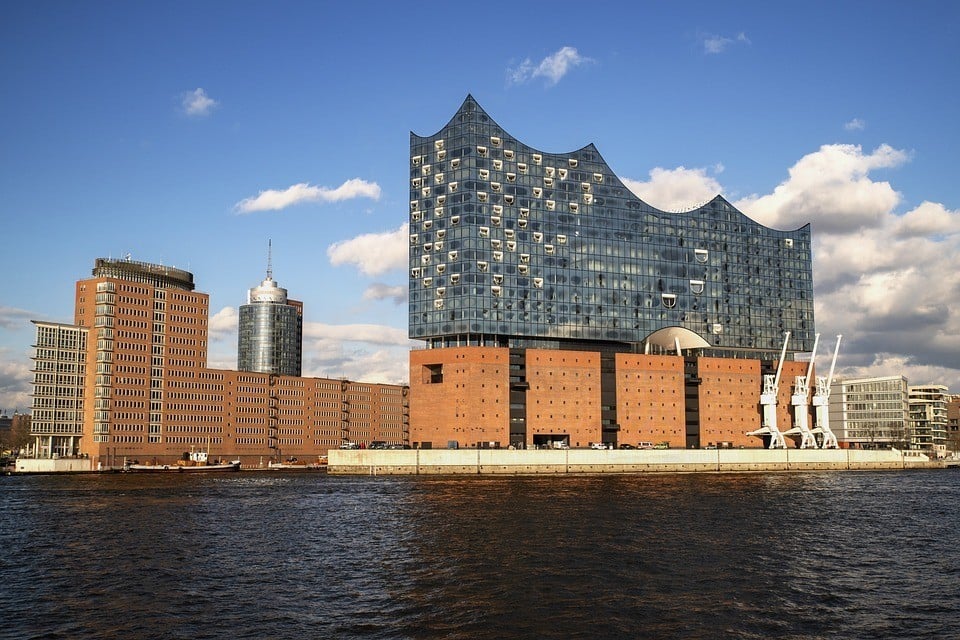 The tallest inhabited building in Hamburg
Get fantastic views of the city from the observation deck
Enjoy a concert in one of the most acoustically advanced venues in the world
Why it's awesome: The most recent addition to Hamburg's skyline has only been around since 2017. At over 100 metres tall, the Elbphilarmonie incorporates Hamburg's maritime history into its design, with people comparing the building to both waves and the sails of a ship. The building has some impressive numbers other than just its height. There are 100 curved windows and space for 2,100 spectators in the concert hall itself. The modern design and architecture have made it one of the most acoustically advanced venues in the entire world!
What to do there: You don't have to be a music lover to but the Elbphilharmonie on your Hamburg itinerary. Seeing an Elbphilharmonie Orchestra concert here is an unforgettable experience and will definitely be a high point in your trip. However, if you don't have the time or budget to see a concert, you can still enjoy the building itself. Heading up to the top floor observation deck will get you some great shots of the skyline (and maybe even some new followers on Insta), while the café is a great place to stop and enjoy a rest. For cool Hamburg vacation ideas, look no further than the Elbphilharmonie!
#3 – St. Pauli – A great place to visit in Hamburg at night!
One of the coolest neighbourhoods in Hamburg
See the bar where Paul McCartney ran up a massive bar tab (and still hasn't paid)
A mixture of seedy nightclubs and top restaurants has to be seen to be believed!
Why it's awesome: St. Pauli is one of the best places in Hamburg. Period. Known outside of the city for having one of the most liberal football teams in the world, closer to home it's known for being the city's most creative district. Oh, and the Reeperbahn too. If you've never heard of the Reeperbahn, it's the most famous of all the hotspots in Hamburg for nightlife. However, that's not telling the full story! It's also the red light district and is known locally as die sündgiste Meile (the most sinful mile!)
What to do there: You may have been put off by Red Light District, and although prostitution does still happen here, it's not like it was in the days when sailors regularly frequented the area! Nowadays, there is excellent nightlife and food around the Reeperbahn too. In fact, you'll find some of the best places to eat in Hamburg here! Unless you're travelling with kids, you really do need to head out and enjoy the hedonistic lifestyle of the Reeperbahn! If you're a Beatles fan, there are self-guided tours where you can see the spots and clubs that the Fab 4 played before they were famous!
#4 – International Maritime Museum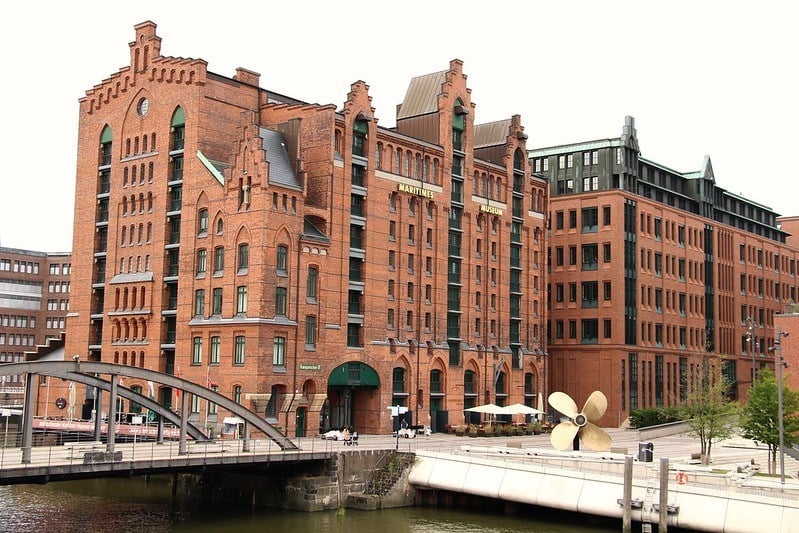 Located inside the Speicherstadt's oldest building
Learn about Hamburg's maritime past
One of the most interesting attractions in Hamburg
Why it's awesome: The international Maritime Museum doesn't just cover the city's seafaring past. Oh no, in fact, this place delves into more than 3,000 years of history of the human relationship with the sea! The oldest artefact comes from the River Elbe itself – a dugout boat made from a tree trunk. There are a number of models throughout the museum too, from Phoenician vessels from before the times of Christ, Viking longboats, and the galleons used to discover the New World. You can also learn about Maritime research and admire art themed around the sea. Don't miss one of the best places in Hamburg to learn and educate yourself!
What to do there: If you're not sure where to find the Maritime Museum, there are a couple of giveaways. First of all is the massive propeller outside. If you manage to miss that, then you just need to search for the oldest building in the Speicherstadt District! You can easily spend a few hours at this Budapest must-see, with model ships, naval memorabilia, and artwork placed around the 11 floors of the building.
#5 – Miniatur Wunderland – Awesome place to visit in Hamburg with kids!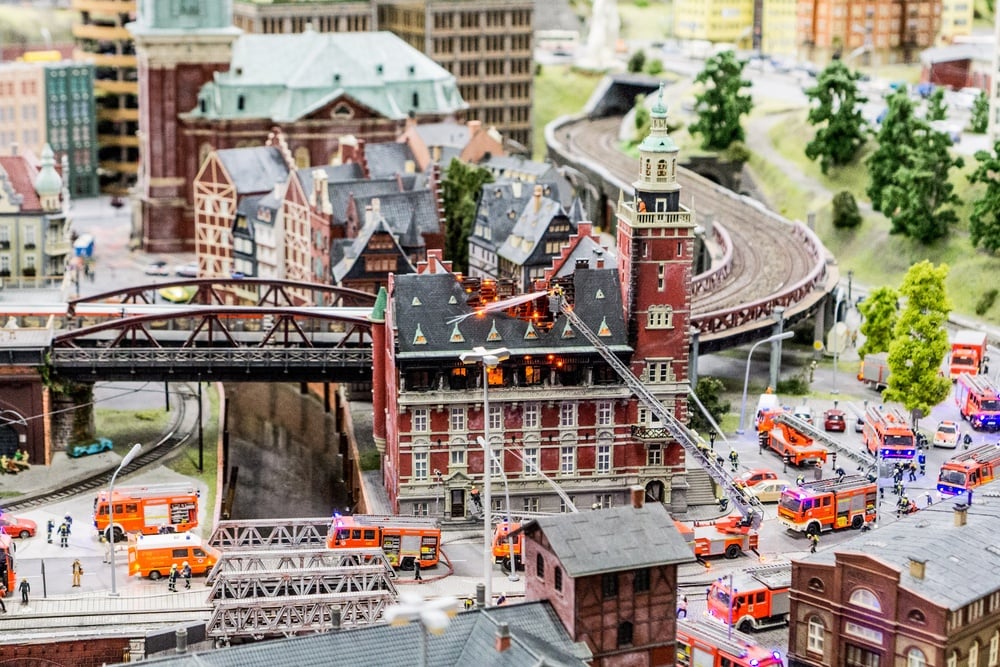 A miniature world which takes up a whole Speicherstadt warehouse
One of the best places in Hamburg for a family day out
See 1:87 models of Hamburg, Italy, and even the United States!
Why it's awesome: Even though we've already had Speicherstadt as one of the best places to visit in Hamburg, Miniatur Wunderland deserves an entry all to itself. It all started with a model railway and some models of Central Germany and Austria at the beginning of this century, and since then has expanded and will continue to in the 2020s! A day only lasts for 15 minutes in Miniatur Wunderland, as a computer controls all the lights. It also controls the 15km of railway track that wind their way through the warehouse!
What to do there: It's not just a computer that controls the exhibits at Miniatur Wunderland. Some of the displays are interactive, and you can flick over 200 switches which will allow you to control helicopters, windmills, and even a space shuttle. This place is a Hamburg must-do if you're on holiday with little ones! Miniatur Wunderland is quite a popular attraction and it can get busy. However, if you want to skip the queues then you can get a ticket that allows you to do that!
#6 – Planten un Blomen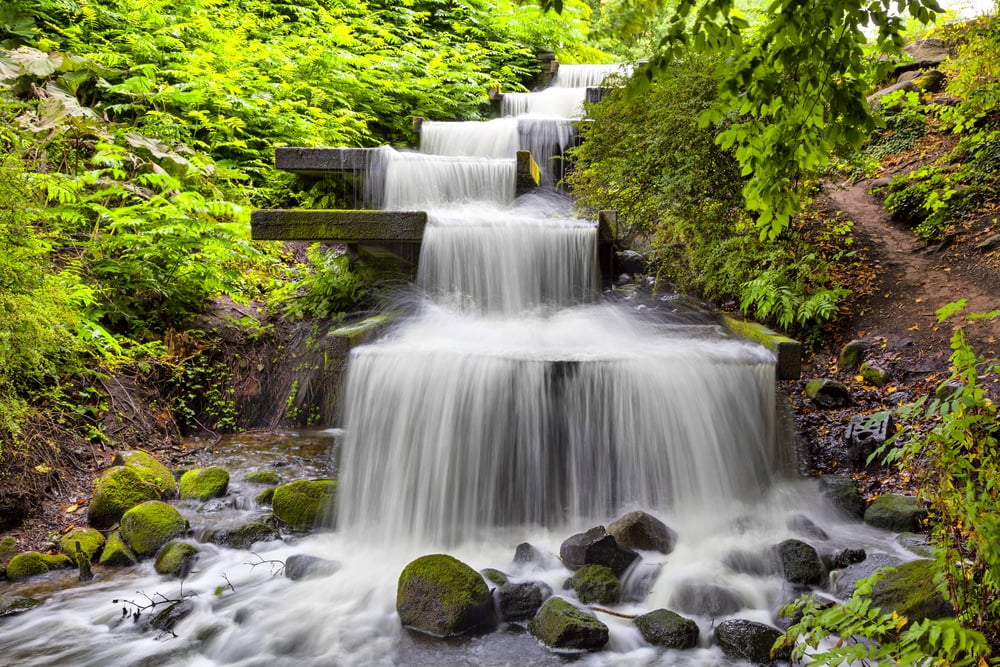 Considered one of the best urban parks in Europe
A great place to enjoy a picnic
Get views of the garden from the Heinrich Hertz telecommunications tower
Why it's awesome: Visiting Hamburg is a lot of fun, but it is a huge 24-hour city. So, sometimes you might feel like you need a break from the hustle and bustle. If that's the case, then Planten un Blomen is one of the best places to visit in Hamburg to relax and disconnect for a while. Just inside the city walls, the park has been here since 1821 and has been one of the most favourite attractions in Hamburg for locals and tourists alike.
What to do there: There are a lot of things to do to keep you entertained in Planten un Blomen. If you're especially interested in plants, then head for the Old Botanical Garden. It's home to five inter-connected greenhouses which contain plants from around the globe. If it's a bit warm, you can always stay in the great outdoors and enjoy the Rose Garden. Even if you're not that bothered about flowers and plants, still give this place a visit. It's the perfect place to relax with a picnic and perhaps a book. The colourful musical fountain shouldn't be missed if you're here at night, especially if there's a concert on!
#7 – Kunsthalle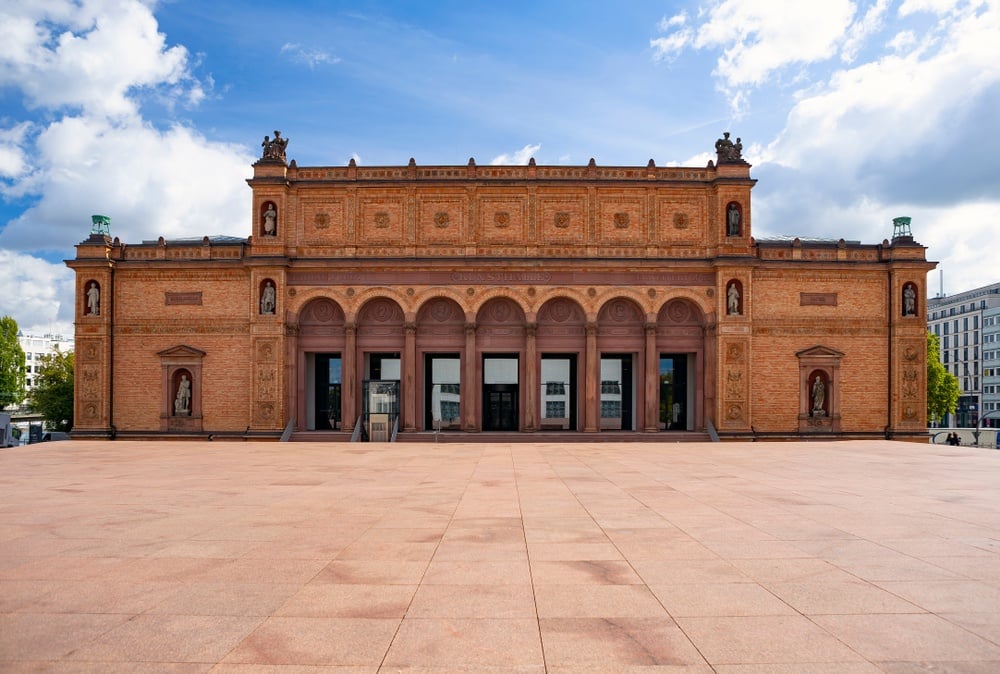 One of the largest and most important museums in Hamburg
See masterpieces from both classical and contemporary great artists
One of the most recognisable landmarks in Hamburg
Why it's awesome: Art lovers simply can't miss this Hamburg must-see. Not only is it one of the best museums in Hamburg, but the whole of Germany. Whatever period of art you're interested in, you'll be able to find something relating to it here. 16th and 17th century Dutch masters, old masters such as Goya and Rembrandt, and even contemporary galleries with priceless works from Picasso and Andy Warhol are all on show here. The Kunsthalle is made up of 3 buildings, the most recent being added in 1997.
What to do there: If you want to learn more about the artists and their works on show here, take a tour of the Kunsthalle. Travelling with kids? You'll be pleased to know that there are cool educational workshops that they can take part in too! That may even give you the peace and quiet you need to enjoy your tour and take in all the fascinating information offered. Don't miss out on one of the best places to visit in Hamburg!
#8 – Övelgönne – A very cool place to go in Hamburg for the day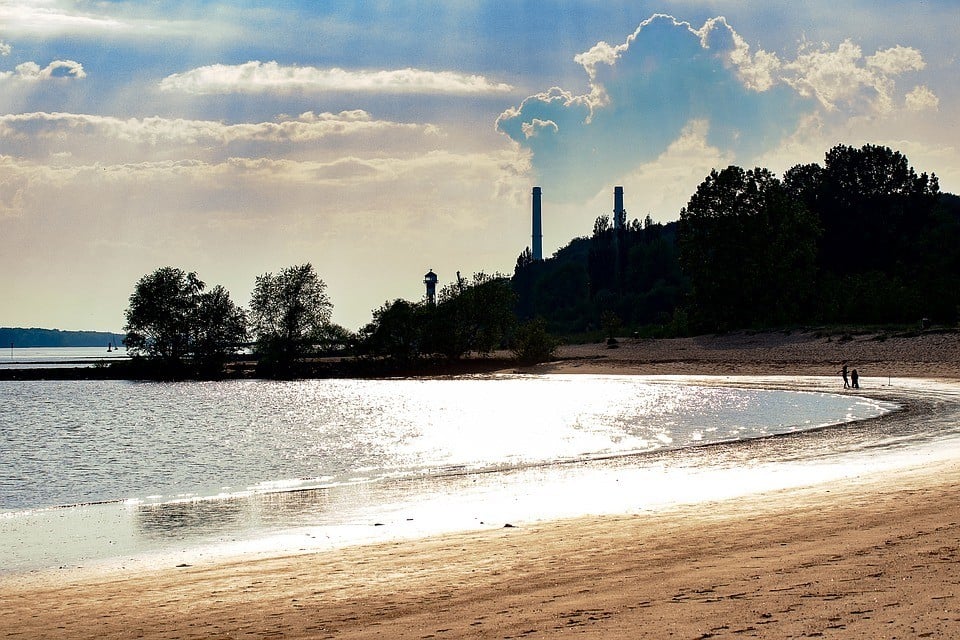 Walk or bike the Elbe Tunnel under the river
Get some sun, sea, and sand at Elbe Beach
Visit the historic ships Övelgönne Museum Harbour
Why it's awesome: There are 3 really cool attractions in Övelgönne, and it didn't seem fair to pick one and miss the other two out! The Övelgönne Museum Harbour is a fascinating place to visit, as you can see ships from the 19th and 20th centuries here. At the small museum next to it, there are also some cool artifacts on display. You can also visit the engineering marvel of the Elbe Tunnel. This transformed the lives or harbour workers but is now also a quick and safe way for tourists to get around!
What to do there: Visiting both of the attractions above are a great way to spend your day in Övelgönne, but there's one more thing. Although Hamburg is a port city, it's quite far down the River Elbe. That doesn't mean you have to miss out on the beach though! Elbe Beach is one of the summer hotspots in Hamburg, with cool bars, volleyball matches, and pleasure cruises. Of course, if you want to just lay down your towel and take an afternoon snooze that's fine too. Just don't forget your sunscreen!
#9 – Lake Alster – A beautiful and scenic place to check out in Hamburg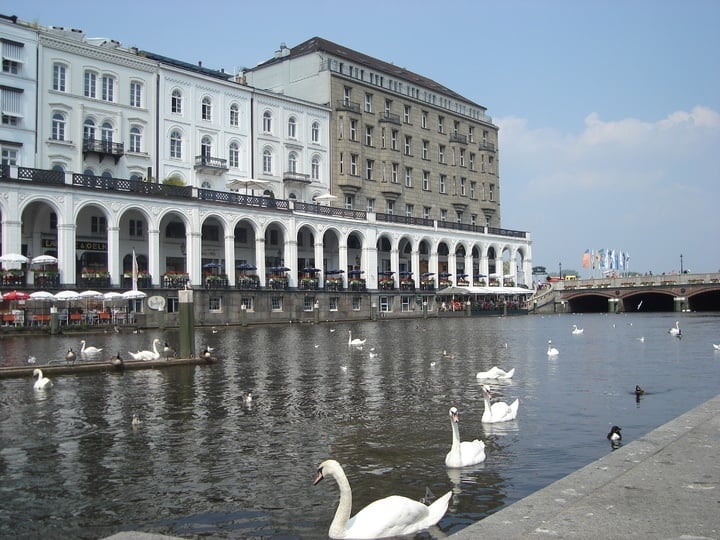 City centre lake where you can swim, sail, and row
Keep an eye out for the lake's graceful swans
The perfect spot for ice skating during the winter
Why it's awesome: Hamburg's city centre has two artificial lakes – the Binnenalster (Inner Alster) and the Aussenalster (Outer Alster). They connect the Elbe and Alster rivers but more importantly, are home to some of the prettiest squares and walking areas of Hamburg. You'll definitely want to spend some time here whether it's to sample some of the best places to eat in Hamburg, or to do a spot of shopping so consider finding one of Frankfurts best hostels nearby! If you're visiting in September, enjoy the Alstervergnügen, a street fair held around the lakes.
What to do there: You should definitely spend some time walking around the passagens. These are the famous pedestrian areas of Hamburg's picturesque city centre. The canals which link the lakes with the River Elbe are pretty too. The centre of the Inner and Outer Alster Lakes it the waterfront promenade – Jungfernstieg. Admire the classicist and neoclassical architecture, or just head into one of the department stores for some retail therapy. However, it can be just as nice to sit and people watch with a coffee at one of the most famous places in Hamburg!
Is This the Best Daypack EVER???
#10 – Fischmarkt (Fish Market)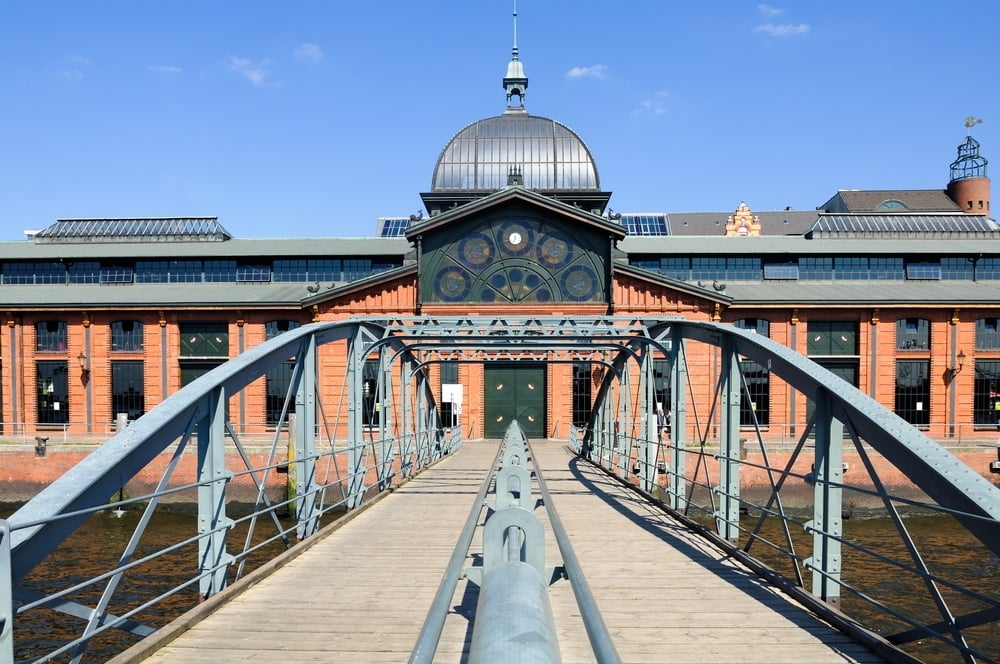 This is one for Sunday morning early risers
One of the best places to eat in Hamburg. Try Fischbrötchen!
Afterparty spot from a Saturday night on the Reeperbahn
Why it's awesome: It may seem strange to go to a fish market after a night on the town… your stomach certainly might not agree with fresh fish after a night of pints and shots, but in Hamburg it's a tradition! From 5am on a Sunday morning during the summer, this fresh food market is open for fish and other foods. However, it also has energetic dance music playing, so it's the perfect spot to carry on the party.
What to do there: If an afterparty doesn't sound like your thing, or you didn't go out in the first place, don't worry. The Fischmarkt is a great place to do some shopping for fresh fruit and vegetables (for a picnic in Planten un Blomen), clothes, or even flowers. What you have to do here is try the local Hamburg street food: fischbrötchen. Freshly caught North Sea salmon, mackerel, shrimp, or pollock are stuffed into a roll. It's a great way to soak up the alcohol after a night on the Reeperbahn! Also, if you come at the right time of year, it's a great place to watch the sunrise over the Elbe!
Get insured for your trip to Hamburg!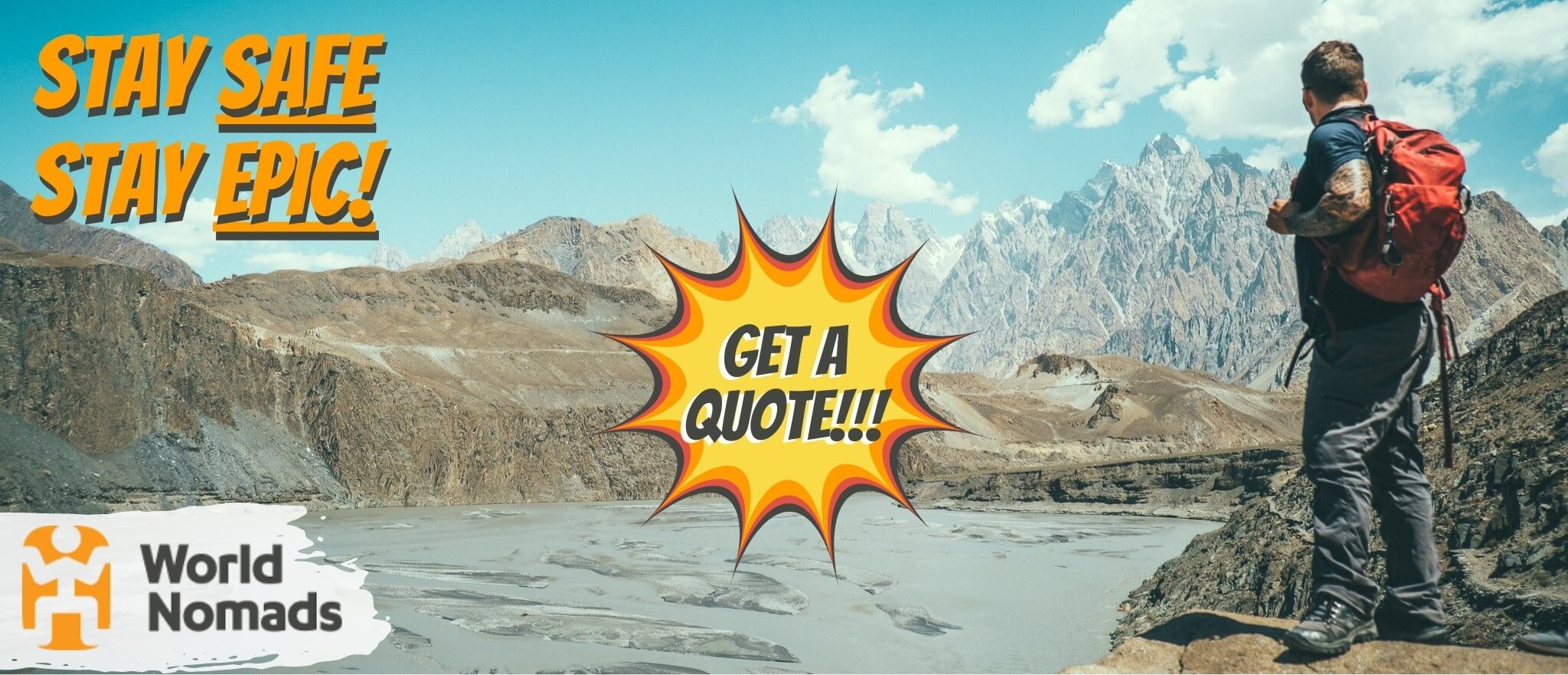 World Nomads' mission is to support and encourage travellers to explore their boundaries. They offer simple & flexible travel insurance, and safety advice to help you travel confidently.
They've been doing it since 2002 – protecting, connecting, and inspiring independent travellers just like you.
Get a quote below or read our in-depth review!
World Nomads provides travel insurance for travelers in over 100 countries. As an affiliate, we receive a fee when you get a quote from World Nomads using this link. We do not represent World Nomads. This is information only and not a recommendation to buy travel insurance.
FAQ on the Best Places to Visit in Hamburg
Find out what people want to know about the best places to visit in Hamburg
Final Thoughts
So, that concludes our list of the best places to visit in Hamburg. Hopefully, you'll have found it useful and informative and you'll be plotting the points on a map! We think we've probably shown you enough places to visit in Hamburg in 3 days, and also given some handy tips on the best places to stay in Hamburg.
Hamburg isn't all about the Reeperbahn, and although you should definitely visit that, the other spots on this list are definitely worth a few hours of your time too. Whether it's art and culture, great nightlife, or the city's culinary prowess you're interested in, you certainly won't be bored on your trip!
All that's left is for us to wish you a fabulous time and a safe journey as you head off to explore the best places to visit in Hamburg!
---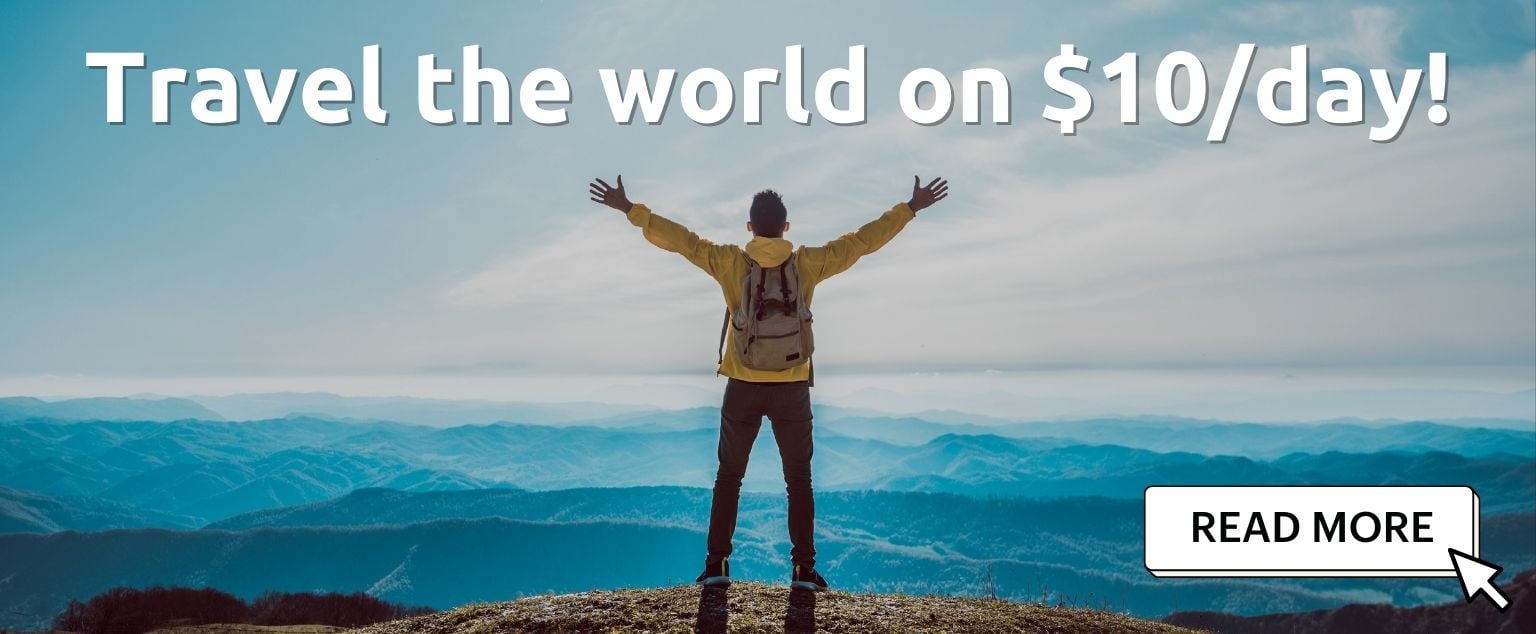 And for transparency's sake, please know that some of the links in our content are affiliate links. That means that if you book your accommodation, buy your gear, or sort your insurance through our link, we earn a small commission (at no extra cost to you). That said, we only link to the gear we trust and never recommend services we don't believe are up to scratch. Again, thank you!