Situated on the banks of the River Elbe, Hamburg is a historical port city that dates back to the 9th century AD.
It's a bustling, exciting city with a great bar and club scene (this is Germany after all), trendy restaurants, and organic cafés. It's also one of the largest greenest cities in Europe and has numerous museums on offer.
The neighborhoods around Hamburg's center are far different from those on the outskirts. Each area has a distinct feel, so deciding where to stay in Hamburg can be pretty tricky!
We've figured out the best places to stay in Hamburg to suit every travel style and budget. Whether you're into high-end luxury or are happy with just the basics, we've got you covered.
Looking for somewhere specific to stay? Check out our top picks for the best places to stay in Hamburg below.
This funky hostel mixes functional design and color-popping style for an eye-catching and functional outcome. It's also ideally located for travelers looking to stay close to bars, restaurants, and public transport. Rooms are spacious and contain all you need for a comfortable stay.
Best Hotel in Hamburg: Volksschule
Set in an old school building, this boutique accommodation combines chic interior design with all the hotel comforts. The large rooms and bathrooms are great value for money, and the staff are extremely helpful. The hotel is close to the metro, so you can easily explore the city.
Best Airbnb in Hamburg: Cozy apartment in mid Schanzenviertel
This cozy and urban one-bedroom apartment in central Schanzenviertel is perfect for couples. Sleeping two guests, the apartment has one bathroom and a fully equipped kitchen with basic amenities. It's an ideal base if you're looking for home comforts throughout your stay in Hamburg.
Hamburg is a major bustling port city with a lot of history. Situated on the banks of the River Elbe, the city is full of historical and cultural attractions. It's also a bustling metropolitan area, and one of the coolest places to stay in Germany.
The large borough of Altona is our pick for where to stay in Hamburg on your first visit. Originally founded as a fishing village in the 16th century, it's full of shops, restaurants, and things to see. This makes it the best place to come if you're getting to know the city.
St Georg is a small quarter in the large central borough of Hamburg-Mitte. This area is known for its multiculturalism and thriving LGBT scene. It's also full of some cheaper accommodation options, ideal for anyone backpacking Germany on a budget.
To the west of St Georg is St Pauli, where you'll find the Reeperbahn. This street is the epicenter of Hamburg's nightlife and was formerly the red light district. If you're looking for somewhere that's bustling after dark, head to St Pauli!
Locally known as 'Schanze', Sternschanze is Hamburg's hipster haven. Here, you'll find squatters, organic cafes, and independent fashion boutiques. For an alternative stay in Hamburg, Sternschanze is the place to be.
Eppendorf is a more laid-back district of Hamburg and has roots dating back to 1140. It's an upscale and trendy residential neighborhood, and is our top pick for families visiting Hamburg.
If you're still unsure where to stay in Hamburg – don't worry! Read on for more detailed rundowns of each area, as well as the best accommodation and things to do there.
Intersected by canals and dotted with trendy cafes, Hamburg is more than just a historical haven. This picturesque city is full of epic things to do for any kind of traveler, no matter what your budget.
1. Altona – Where to Stay in Hamburg for your First Visit
Bordering St Pauli to the west, Altona's smaller eponymous quarters – Altona-Altstadt and Altona Nord – are all about history and green spaces.
Formerly a town in its own right, Altona has since become a part of Hamburg and sits just outside the city center. There's so much to see here, so you can really get to know what's on offer in Hamburg.
With helpful staff, a large breakfast spread and stylish modern decor, this hotel is the perfect place to base yourself. The historic building has been immaculately renovated and is close to Hamburg's top attractions. The metro is also close by, ideal for those looking to explore further afield.
Best Airbnb in Altona: 45m² Private Bedroom with Bicycles
Perfect for two guests, this one bed and bathroom is located on the 3rd floor of a building with a quiet backyard. The building has no elevator, but the onsite bakery absolutely makes up for this. Staying here, you'll be near all the trendy clubs, bars, cafés, and restaurants.
Best Hostel in Altona: Nachtquartier
Situated in Altona Nord, this hostel provides comfortable accommodation at a great price. Furnishings are bright and modern, and amenities include free wifi and private bathrooms. The hostel is ideally situated walking distance from cafes, restaurants and bars, as well as top attractions.
Things to See and Do in Altona
Stroll around the quiet Wohlers Park, also home to Norderfriedhof cemetery.
Take a moment to wander the Jewish cemetery of Jüdischer Friedhof Altona.
Marvel at the Lutheran church of Haupt-Kirchengemeinde St. Trinitatis Altona.
On a sunny day, grab a coffee and watch the world go by at Walter-Möller Park.
Visit the old ferry terminal (Altes Fährterminal Altona) for great views of Hamburg's port.
Browse the large Fischmarkt and select some tasty food for yourself.
Pay your respects to steel statues of the Beatles at the vinyl-shaped Beatles-Platz.
Go swimming at Bäderland Festland.
Check out the quirky Park Fiction, a public park turned community-generated space for events such as film screenings.
Get your modern history on at the riverside U-Boat Museum.
Explore the glass-topped 19th-century Fischauktionshalle, which hosts a huge and varied market every Sunday.
Learn about the region's history and culture at the Altonaer Museum.
2. St Georg – Where to Stay in Hamburg on a Budget
The small area of St Georg is nestled on the southeastern side of Aussen-Alster, an artificial lake. It borders Hamburg's Old Town, and is a great base for exploring the city without paying high prices for accommodation.
This part of Hamburg is also known for its LGBTQ+ community, centered around Steindamm in the south of this district. If you're looking for LGBTQ+ bars, you'll find some in St Georg!
This gorgeous apartment is stylishly decorated and contains all the comforts of home. Guests can enjoy a full kitchen and bathroom, and free wifi throughout their stay. The Airbnb is ideally located close to Altstadt, Hamburg City Center, and the Außenalster Lake.
This awesome hostel in Hamburg is clean, spacious, and conveniently located opposite the metro. It's a family-run business and is great for travelers who want to spend time seeing sights and enjoying local food. There's a shared kitchen and a common area, as well as lockers to keep belongings safe.
Close to the city center and the Hauptbahnhof, this hotel feels like a home away from home. Rooms are extremely clean and spacious and are perfect for a quiet night's sleep. In the mornings, you can start your day at the Hotel City House with a tasty breakfast buffet.
Things to See and Do in St Georg
Take a chilled stroll through the long Lohmühlen Park.
Admire the amazing, unrivaled view of the area from the top of Uçhisar Castle.
Admire the brick-built church Dreieinigkeits-Kirche.
Marvel at the imposing cathedral of Mariendom.
Check out the Museum für Kunst und Gewerbe Hamburg, housing everything from 1950s modern design to ancient Japanese pottery.
Take a stroll along the lake through the waterside park of Alster Hamburg.
Try an actual hamburger from its town of origin at Frau Möller.
Eat a döner kebap at Öz Urfa Kebap Haus.
Enjoy a coffee whilst people-watching from a cafe on Lange Reihe.
3. St Pauli – Where to Stay in Hamburg for Nightlife
Tucked between Altona and the central district of Hamburg-Neustadt is the bustling quarter of St Pauli. This area of Hamburg is mostly famous for the longest stretch of bars, clubs and nightlife venues in Europe: the Reeperbahn.
St Pauli is also packed full of cultural activities, parks and museums. It's one of the best places to stay in Hamburg that's not quite in the city centre.
This 35 square meter apartment comes with a terrace and is situated in the heart of Hamburg. The studio has one bedroom and bathroom, and is within walking distance from everything to see in the city.
If you're looking for a hostel with a fun atmosphere and fantastic views of the Port, then this is the place for you. The onsite restaurant serves up great food, and the staff are warm and welcoming. Rooms are clean and comfortable, and the hostel is ideally situated above the Landungsbruecken train station.
In an area known for its lively nightlife, this hotel is the ideal mix of good times and restful nights. Located right in the middle of the Reeperbahn, you'll have bars, shops, and restaurants right on your doorstep. The hotel itself is safe and clean, so you can rest easy in the city.
Things to See and Do in St Pauli
Brave the bustling Reeperbahn and dip into one of its many bars for a drink (or two).
Visit the renovated 100-year-old Elbtunnel – a tunnel and exhibition space that runs under the River Elbe.
Check out what remains of Hamburg's old Chinesenviertel (Chinatown) at Schmuckstraße.
Go for a beer al fresco (Hamburg style) and enjoy the atmosphere at the Spielbudenplatz.
Get a history lesson on all things Hamburg at the Museum für Hamburgische Geschichte.
Admire the grand architecture of the Landgericht (Courthouse).
Relax at the tranquil Alter Elb Park and check out the Bismarck statue.
Visit the Russian Orthodox Church of the Holy. John of Kronstadt.
Enjoy a spot of park-and-botanical garden fun at Planten un Blomen – complete with Tropengewächshäuser (tropical greenhouses).
Wander the picturesque, trendy streets of sub-quarter Karolinenviertel.
4. Sternschanze – Coolest Place to Stay in Hamburg
Also known as the Schanzenviertel, this petite portion of Hamburg packs a powerful punch. This alternative and quirky area is full of vibrant culture, including the Rote Flora that was occupied by squatters in 1989.
Away from the more radical left of der Schanze – as it is colloquially called – this area is all about leafy streets, graffiti murals, and cool cafes. Accommodation here is pretty affordable, making it another great option if you're traveling on a budget.
This funky hostel is ideally located for travelers looking to stay close to bars, restaurants, and public transport. Rooms are spacious and contain all you need for a comfortable stay. It's a vibrant place to stay, and one of the coolest hostels in Germany.
This hotel is conveniently located right in the center of Schanze. Housed in a former water tower, this unique hotel offers beautiful views over the park and surrounding area. Rooms are bright and spacious, and there's a good breakfast on offer each morning.
Best Airbnb in Sternschanze: Cozy apartment in mid Schanzenviertel
This cozy and urban one-bedroom apartment sits in the middle of Schanzenviertel. This apartment has space for two guests, and is equipped with everything you'll need throughout your stay.
Things to See and Do in Sternschanze
Check out the Rote Flora – built in 1888 as a theatre, occupied by squatters, and now a cultural center reflective of the area…
… And take a moment to watch interesting characters go by at nearby Flora Park.
Eat Portuguese food at the hip Bairro Alto Portugiesisches Restaurant – complete with azulejo tiles.
Sit in the very cool environs of Cafe Piya for brunch.
Drink and dance at the vinyl-only bar and club Le Fonque.
Pick any cool-looking cafe on Schulterblatt for coffee and a window seat.
Go shopping for a bargain in the vintage shops and record stores in the area.
Head north to Schanzenpark for a relaxed stroll and a view of the ornate century-old water tower turned hotel.
5. Eppendorf – Where to Stay in Hamburg for Families
An antithesis to the no-holds-barred bohemia of Sternschanze, the upscale residential neighborhood of Eppendorf is largely missed by travelers. Eppendorf is home to a number of ornate art nouveau building facades, that make this a charming neighborhood to wander about.
Key to the atmosphere of Eppendorf are the many canals and green spaces. If you're looking for a tranquil city break not too far from the action, then this is the place to go.
This family-friendly cottage is situated in the center of Eppendorf. Supermarkets and restaurants are within walking distance, and the bus station is also nearby. The cottage is an open concept and has two floors, so everyone will have plenty of space to relax in.
The Dorint enjoys a central location, just minutes away from restaurants, cafes, and parks. This hotel is also within easy reach of the city's bus service, which makes traveling around the city simple.
Rooms are modern and quiet, and there is a fitness center so guests can spend some time unwinding and exercising.
Best Hostel in Eppendorf: Hansezimmer Hamburg City
Basic but clean, this family-run hostel gives guests a glimpse into the life of locals in the city. There's a warm, welcoming atmosphere and the owners will help you with getting around Hamburg. There's a communal kitchen and shared lounge for guest use.
Things to See and Do in Eppendorf
Admire the stone carvings of Kellinghusenstrasse metro station.
Stroll around the charmingly picturesque Kellinghusen Park nearby.
Visit the idyllic riverside Hayns Park complete with Planschbecken (paddling pool) for children.
Browse the goods and produce at Eppendorf's well known open-air market on Isestrasse (every Thursday and Friday morning).
Browse the stylish shops and boutiques of Eppendorfer Baum.
Go for freshly roasted coffee and a slice of Blechkuchen at Petit Café on Hegestrasse.
Visit the swans at Eppendorfer Mühlenteich, where they live in winter…
…Which is also when you can watch ice skaters on the canals of Leinpfadkanal and Isekanal.
Check out the charming historic buildings that line the street of Eppendorfer Landstrasse.
End your day with a glass of wine from the huge list on offer at Poletto Winebar.
ALWAYS sort out your backpacker insurance before your trip. There's plenty to choose from in that department, but a good place to start is Safety Wing.
They offer month-to-month payments, no lock-in contracts, and require absolutely no itineraries: that's the exact kind of insurance long-term travellers and digital nomads need.
SafetyWing is cheap, easy, and admin-free: just sign up lickety-split so you can get back to it!
Click the button below to learn more about SafetyWing's setup or read our insider review for the full tasty scoop.
Hamburg is a wonderful city to wander about. From winding canals to vibrant markets and historical sights, the city is packed with things to explore.
If you're still not sure where to stay in Hamburg, you can't go wrong with the epic Pyjama Park Schanzenviertel. This funky hostel is ideally located close to public transport, bars, and attractions.
For more privacy, definitely check out the Volksschule hotel. Set up in an old school, this boutique hotel has a unique interior design and enjoys a great location.
Did we miss anything? Let us know in the comments!
Do you own an awesome hostel, hotel or apartment? Want to be featured in our list? Email [email protected] to find out how.
---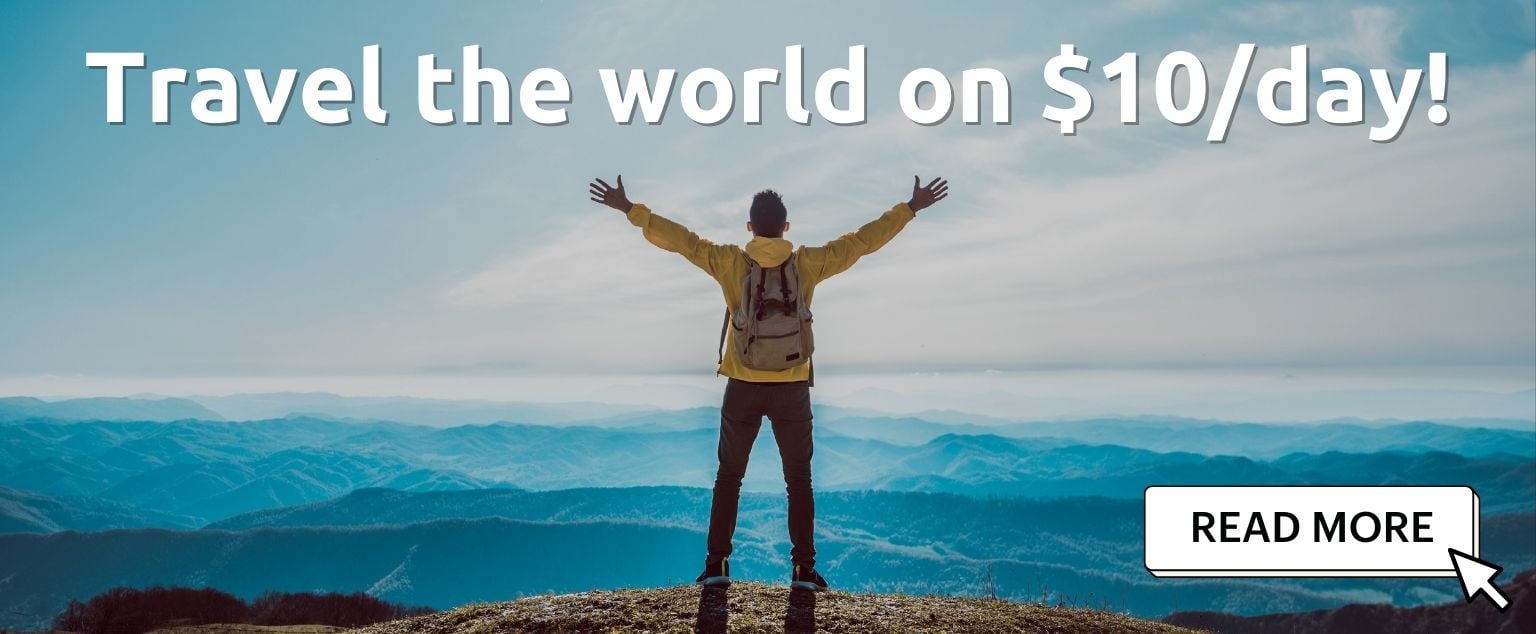 And for transparency's sake, please know that some of the links in our content are affiliate links. That means that if you book your accommodation, buy your gear, or sort your insurance through our link, we earn a small commission (at no extra cost to you). That said, we only link to the gear we trust and never recommend services we don't believe are up to scratch. Again, thank you!