Let's be honest – you probably already know your fair share about France. It's the most visited country in the world! With a capital city packed with iconic sights, gorgeous countryside scenery and a world-class culinary scene it's no wonder the nation attracts so many visitors. France is one of the most diverse countries in Europe, offering something for everyone.
This diversity can make deciding where to stay a bit more difficult. France is an expensive country, so many visitors opt to stick to one or two places rather than travel around. It's therefore important to have an idea of what you want to do before you arrive so that you don't miss out.
Which is where we come in! We've created this guide to the eight best places in France and categorised them based on who they are best for. Paris is great – but there's so much more on offer beyond the sprawling capital.
So let's get started. Allons-y!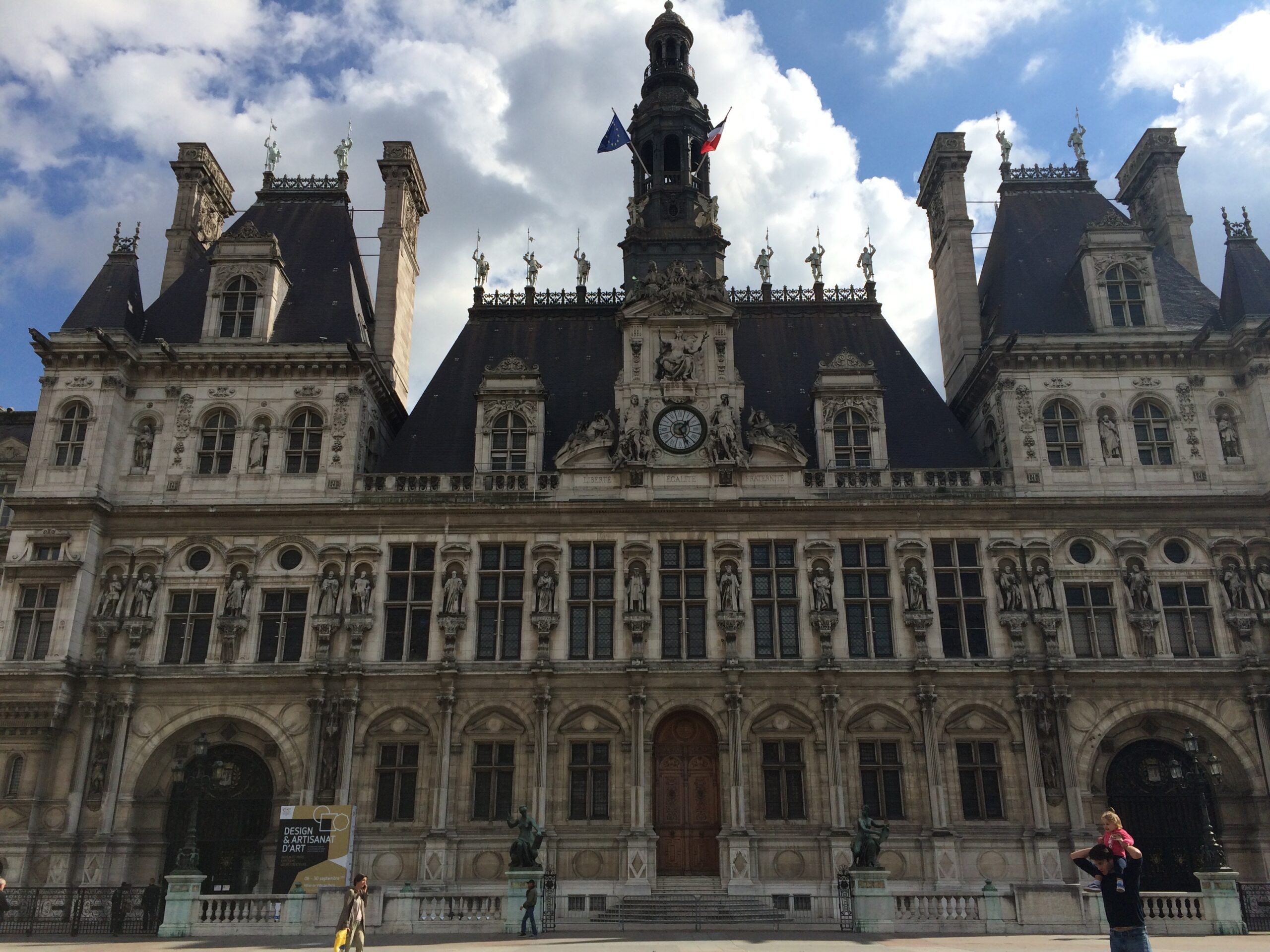 Unlock Our GREATEST Travel Secrets!
Sign up for our newsletter and get the best travel tips delivered right to your inbox.
Quick Answers: Where is the Best Place to Stay in France?
Map of Where to Stay in France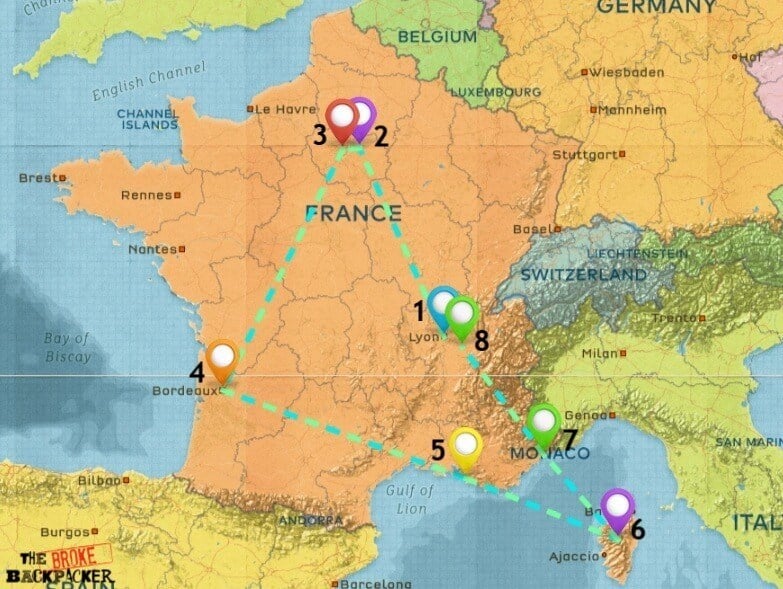 Lyon – Overall Best Place to Stay in France
We know Lyon might not be the most obvious choice here – but if you want an authentic French experience this has to be our top pick! As France's second city, there are plenty of things to do in Lyon and the city has maintained a distinct atmosphere. Right in the heart of the country, it has drawn influences from all over to create a true melting pot.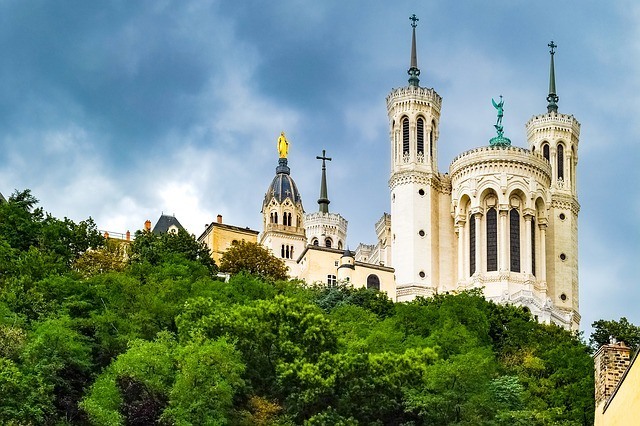 Where Lyon stands out from Paris is the smaller tourism numbers. Many of the attractions are just as beautiful but do not come with the long lines associated with the capital. The entire city centre is recognized by UNESCO, and perfectly showcases French heritage.
It is also considerably smaller, meaning most attractions can be easily reached on foot. In general, Lyon provides a great overview of everything that makes France an attractive destination. If you want to discover the real France – skip the capital and head straight to Lyon.
Best Places to Stay in Lyon
As Lyon is a small city, we recommend sticking to the City Centre or Lyon's central neighborhoods where you are guaranteed to be a stone's throw from the main attractions. If you do opt to head further out to save money, check where the nearest metro station is.
Airbnb Plus apartments are hand-selected by the quality control team for their excellent interior design, above and beyond service and perfect locations. As such, this apartment truly has it all! With art books throughout the living space and interesting pieces on every wall, this apartment was clearly designed by a true creative. It also has a spacious kitchen as well as modern bathroom suites.
Away Hostel & Coffee Shop has managed to create one of the few backpacker accommodations in Lyon that truly caters to everyone! The large common area has events throughout the week, but there are also some quiet spaces for those that need a bit of peace. It is located right in the heart of the UNESCO World Heritage area. They also arrange some awesome excursions.
Whilst Hôtel de l'Abbaye is housed within a historic building, the interior benefits from modern furnishings and sleek design. It is close to both the historic centre and the 2nd arrondissement – great for both history and culture! They offer classy – but not stuffy – service and a complimentary buffet breakfast is included in the rate. The Musée Miniature et Cinéma is a two-minute walk away.
Disneyland Paris – Best Place to Stay in France for Families
It goes without saying that Disneyland Paris is the best destination for families in France. With more visitors annually than the Eiffel Tower itself, Disneyland Paris attracts visitors from across Europe seeking to enjoy the whimsy of the resort. With rides to suit all ages and a great selection of restaurants, parents will have just as much fun as the little ones.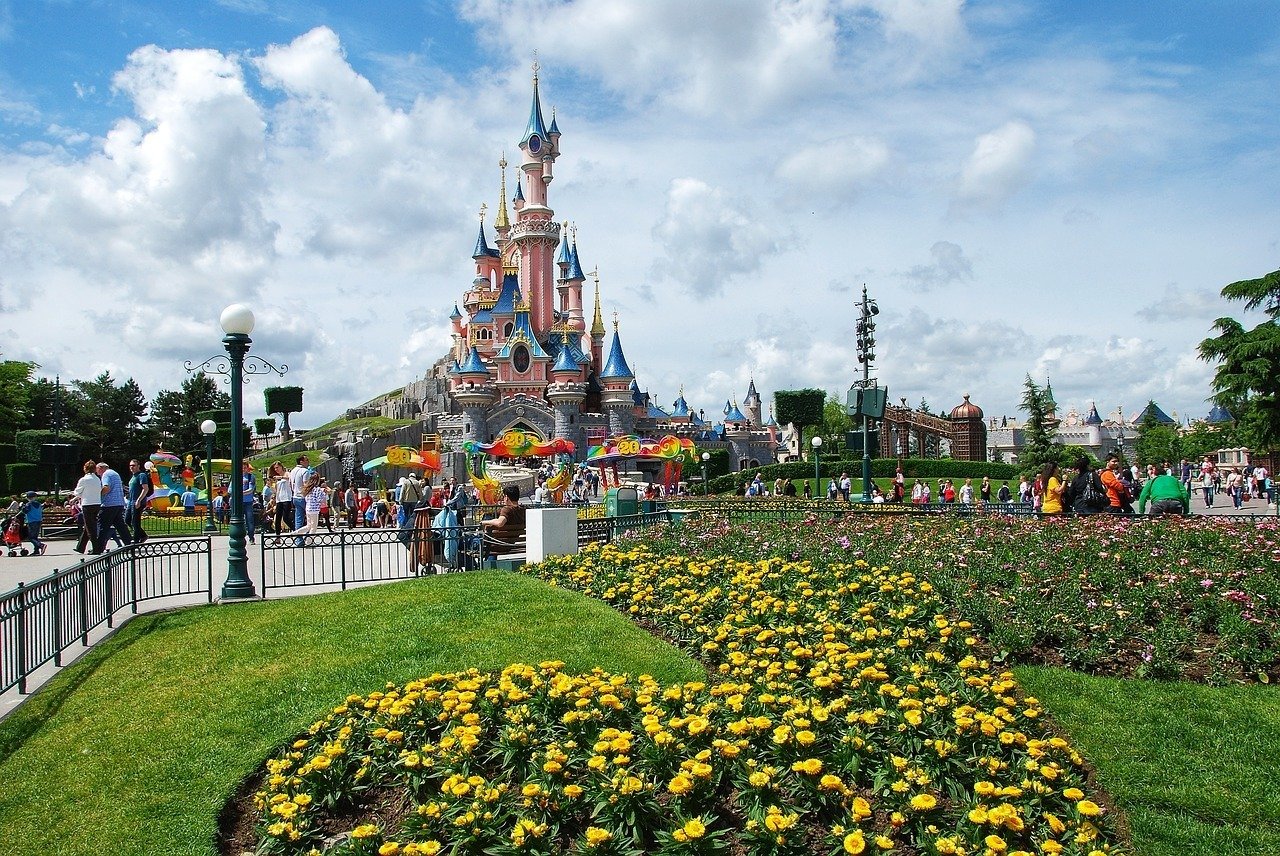 American visitors might not be as convinced about staying near the park – especially as it's smaller than the two United States resorts – but the accommodation in the area is geared towards families. Even if you don't visit the park itself, Marne la Vallée (the nearest town) is peaceful and well connected to central Paris. Many of the Disney owned hotels also offer babysitting services and tours of the city.
Best Places to Stay In Disneyland Paris
As with other Disney parks across the world, there are a few hotels dotted around the area owned by the resort. These are great if the park is the main purpose of your visit, but if you are planning a longer stay we recommend checking out the accommodation in Marne la Vallée and Val d'Europe.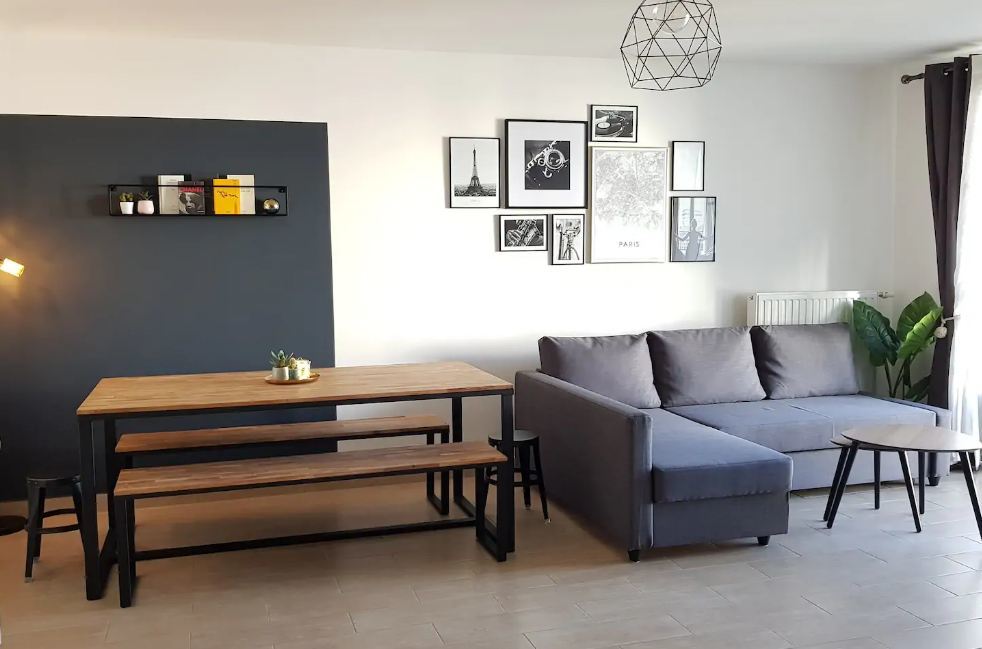 Best Hotel for Backpackers Near Disneyland Paris: Paxton MLV
There aren't any hostels in the Disneyland Paris area – but if you want to save some money, this quaint hotel is an excellent alternative! The RER station is only a two-minute walk away, and Marne la Vallée is only a ten-minute walk. This gives you quick connections to both Disneyland and Paris. They also have a great indoor swimming pool for use throughout the day.
Whilst many of the Disney owned hotels have mixed reviews, Marne la Vallée has some beautiful hotels with direct links to the park. Dream Castle Hotel has a free shuttle to Disneyland and gives you some peace and quiet away from the busy park. The on-site restaurant has a delectable selection of American and French cuisine. There's also a spa where you can relax after a long day of exploring the parks.
Best Airbnb in Disneyland Paris: SCANDI Apartment
For families looking for a little extra privacy, this Airbnb in France offers some excellent apartments within the Disneyland Paris area. This modern gem is connected to the park by bus, and also has links to central Paris. It can sleep up to six guests across four bedrooms, making it great for all kinds of families. There is also a small balcony where you can enjoy an atmospheric breakfast in the mornings.
SCANDI Apartment is one of our favourites in France but they're not taking guests right now. We're not sure if they're closed for good but we hope they'll come back soon.
Paris – Most Romantic Place to Stay in France for Couples
The dazzling City of Light naturally had to take the top spot for couples heading to France! World-class restaurants, quaint walkways and awe-inspiring landmarks make this arguably the best destination in the world for a romantic getaway. The city is so full of love that many couples reserve it for special occasions, but we reckon now is as good a time to treat yourselves as any.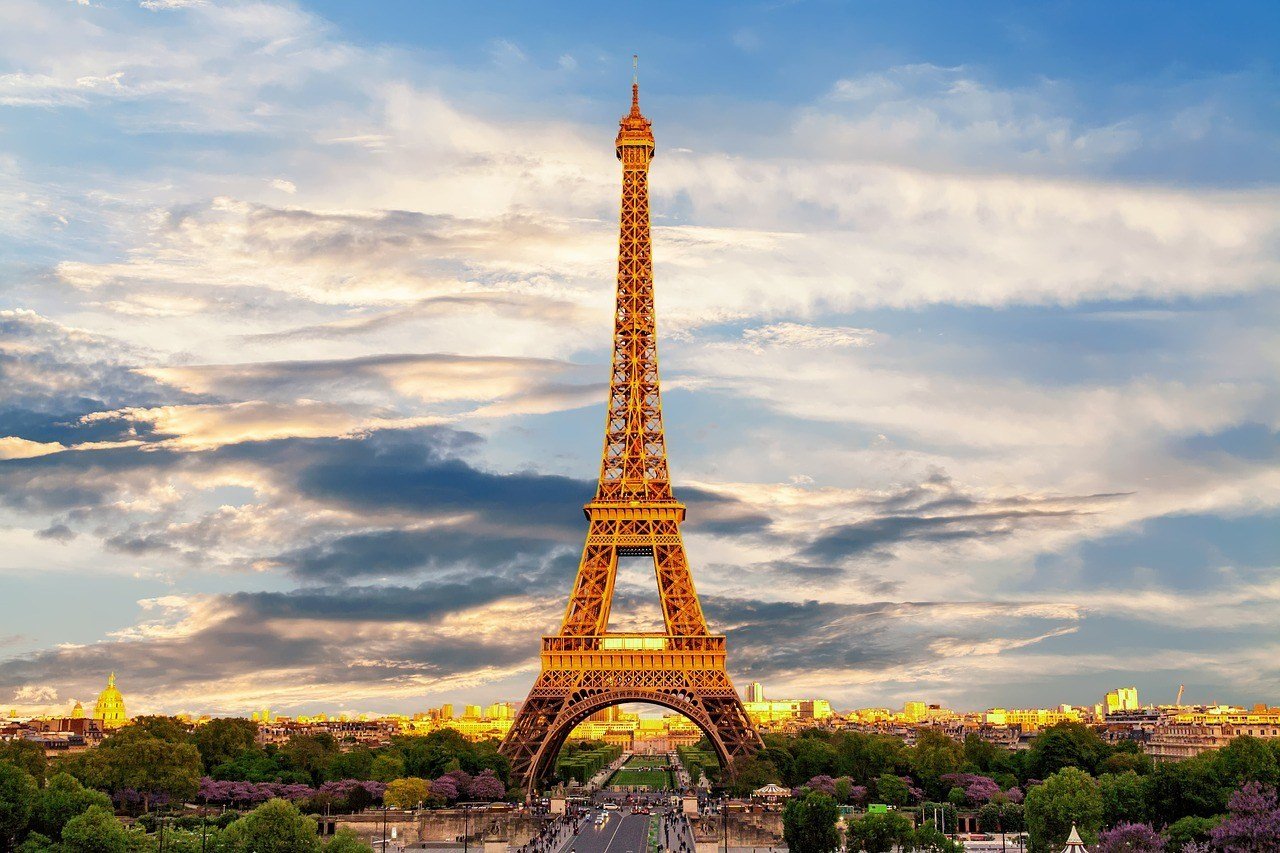 Romance aside, Paris is also considered a major culinary, fashion and art capital in the world – and is the epicentre of European culture. If you are planning a wider trip across the continent, there isn't a single major city that isn't well connected to Paris. This is a city everyone should have on their bucket list, and an excellent gateway into the region.
With the Eiffel Tower, Mona Lisa and Champs Elysée, there are plenty of attractions to include in your Paris itinerary. We recommend taking at least a week to truly get a feel for the city. Even for the more organised tour averse backpackers, Paris is a city where it really is beneficial to take a guided excursion.
Best Places to Stay in Paris
Paris is a huge city – and one of the most expensive in Europe! We reckon it is worth splurging out on good accommodation in Paris whilst you're here, but there are some cheaper options in the suburbs that are well connected by the metro. Montmartre is an artsy neighborhood close to the centre that also has some good budget options.
This gorgeous Airbnb Plus apartment is perfect for a romantic getaway in the heart of Paris. Decorated in the Art Nouveau style, let this stunning loft transport you back to 1920s France with sleek design and delicate details. What's more, it also comes with a private jacuzzi bath where you can unwind after a long day of exploring the City of Love.
Montmartre has long been considered the hippest neighborhood in Paris – so it makes sense that it would be home to one of the best backpacker hostels in Paris! It is only a ten-minute walk from the Sacre Coeur, with plenty of Metro connections nearby. They have a gorgeous terrace where you can soak up the sunshine and the cool vibes of the neighborhood.
If you're going to splurge anywhere in the world on a super swanky hotel, Paris is the place to do it! This five-star hotel comes with above-and-beyond guest service, and plenty of luxurious extras. For couples, we recommend either their Eiffel Suite or Junior Eiffel Suite – where you can enjoy spectacular views of the famous tower. They also have some cheaper options, but all rooms come with a private balcony.
Is This the Best Backpack EVER???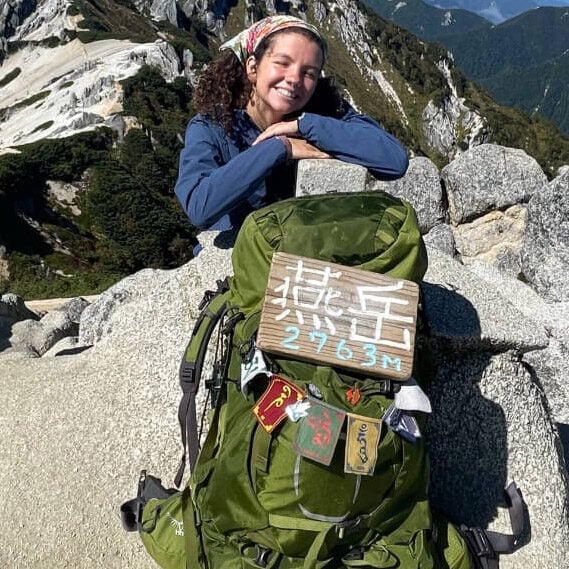 Nice – Coolest Place to Stay in France
Located on the Mediterranean Coast, Nice is one of the main gateways to the French Riviera and a popular destination with Europeans throughout the summer! This gorgeous city has dazzling views of the seaside, as well as nearby mountains to add a sense of drama. The winding streets also have some excellent locally-owned restaurants and boutiques.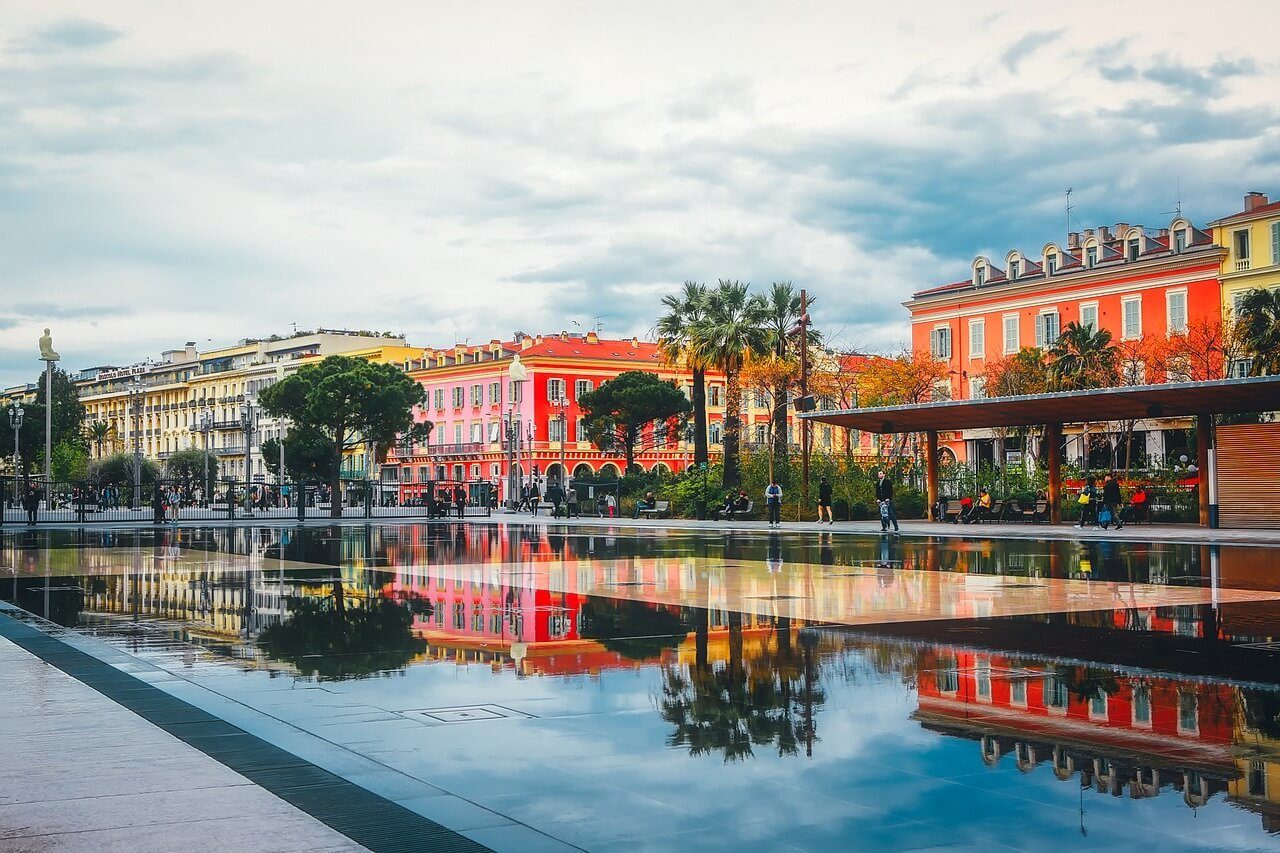 Nice is often thought of as a destination for the wealthy, but it is actually an incredibly diverse city that has a lot to offer! The main Promenade des Anglais area is, of course, quite expensive – but head further inland and you will find some hidden gems and charming places to stay in Nice. The city is also known for its multicultural atmosphere and unique culture.
The city is well connected with the French Riviera, and makes a great base for exploring the region from! Monaco is also only a short train journey away – perfect if you want to splash out or simply tick off another country. Its proximity to Italy also has an influence on the local culture and cuisine.
This is also a great area to find some French yoga retreats.
Best Places to Stay in Nice
Promenade des Anglais is the main tourist strip, but accommodation can be a little pricier here. The inner city is great if you're on a budget. The foothills surrounding the city are the perfect place to snap up a lavish villa.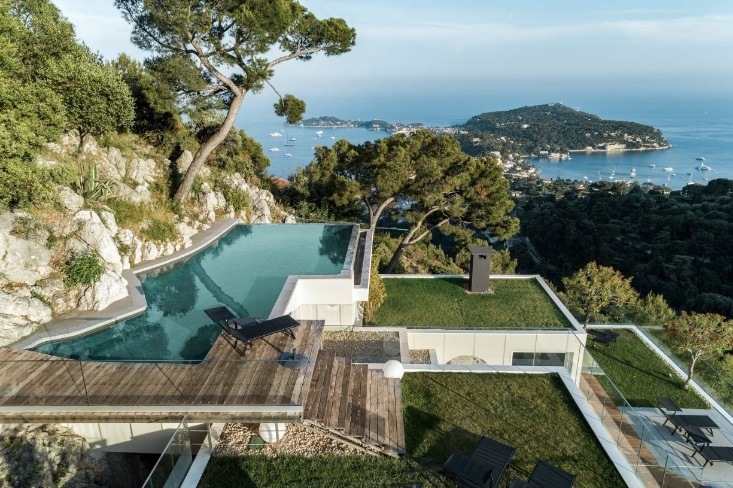 Nice's Airbnb Luxe properties form the website's upmarket range – with plenty of additional services on offer in each. Right on the outskirts of Nice, this vast villa can also come with a private chef and driver if you wish. Where this house truly shines is the infinity pool which comes with unspoiled views of Nice and the surrounding countryside.
The French Riviera is notoriously one of the most expensive regions in Europe, that doesn't mean that there are no affordable hostels in Nice. This hostel gives you a great place to rest your head without breaking the bank! The on-site bar also comes with a happy hour, as well as live music throughout the evening. Keep the party going by heading on one of their organised pub crawls at the weekend.
If you're looking for a room in the city centre, Hotel 64 is one of the best-rated hotels in Nice! It's only a short walk from the main Promenade, giving you quick access to all of the best attractions in the city. Rooms are fully soundproofed, ensuring you get to enjoy a peaceful night's sleep whatever day of the week.
Marseille – Where to Stay in France on a Budget
Heading further along the French Riviera, Marseille is still somewhat a hidden gem in France. Though the city once had a rough reputation, it is now up-and-coming. This lingering reputation has, however, resulted in Marseille being the cheapest major city in the country. For those on a strict budget or backpacking France, this is a great way to soak up the laid-back Mediterranean atmosphere.
With street art around every corner and bustling markets, Marseille has still retained a gritty atmosphere that adds a sense of intrigue to the southern metropolis. The city has become a major hub for French creatives, with plenty of ateliers and independent galleries dotted around the central districts.
Marseille is also a great hub for exploring other parts of Southern France! Nice is only a short train ride away, as is Aix-en-Provence. The harbour comes with ferry connections to Corsica, Italy and even as far as Morocco. Marseille Airport has also recently grown as a major hub for European budget airlines.
Best Places to Stay in Marseille
Vieux Port is the main centre and a great starting point for exploring the city. Le Panier is a long term favourite with creatives staying in Marseille and is also great for those that want quick access to the main train station.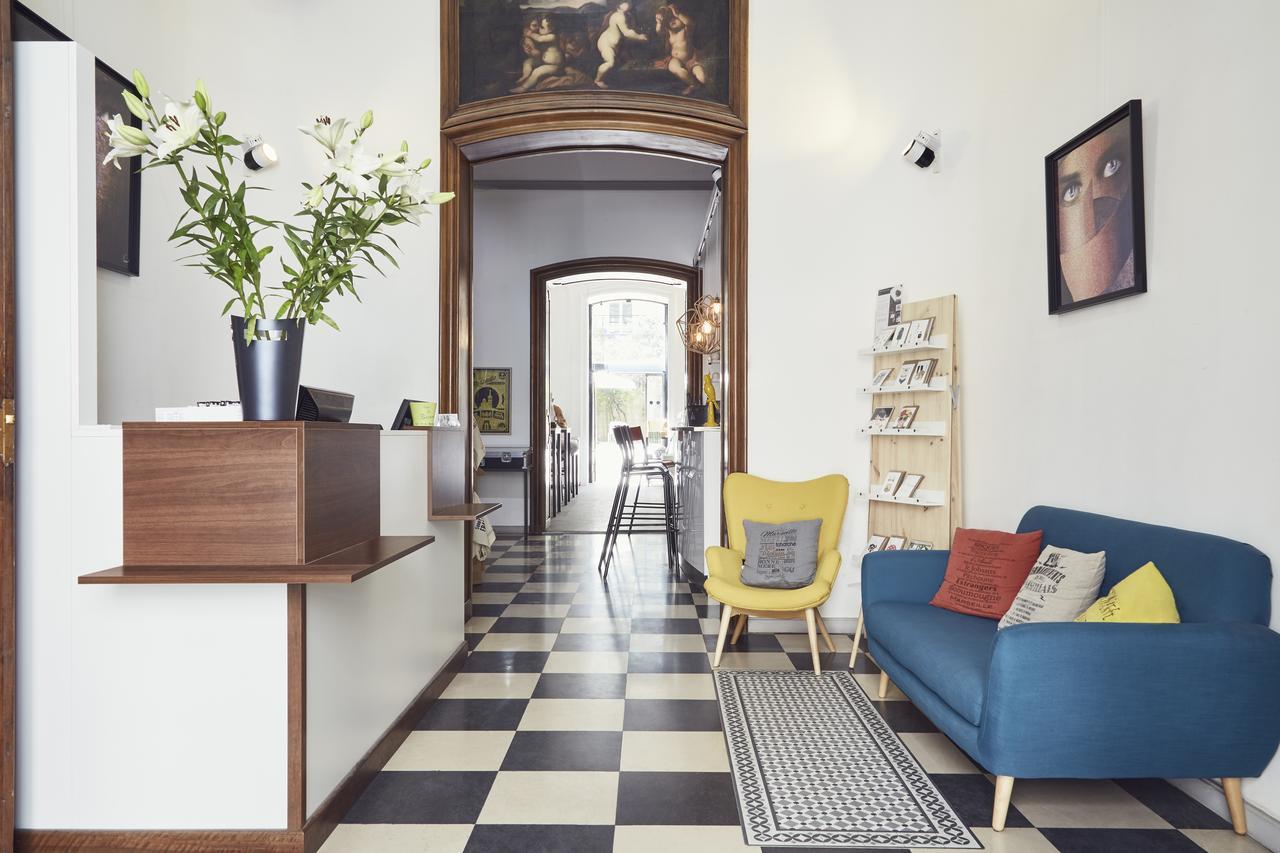 Right in the heart of Le Panier, this gorgeous Airbnb is well placed for exploring the best the city has to offer. It has a gorgeous balcony where you can admire views across the port, alongside a glass of wine or two! The décor inside is minimal, giving you a calm and bright space to wake up to in the morning.
With bright murals on every wall, this hostel has a creative flair that makes it a popular pick for digital nomads opting to stay in France! They're also big on finishing touches, with a well-equipped kitchen that has some seasonings included. Unlike other hostels in Marseille, they also include a free breakfast, helping to save you even more money.
As three-star hotels go, this one goes above and beyond to ensure you have a comfortable stay! From stylish furnishings to excellent service standards, you'll be shocked that this hotel is so affordable. They offer beauty treatments to guests and also have a car rental and tour booking desk. The Vieux Port is also only a stone's throw away.
If you're looking for more of a laid-back and chill experience, Aix en Provence neighborhoods are just a 30 minutes drive away. It's also just a gorgeous city with twisting streets lined by French architecture and all the wit of Southern France. Every moment spent here is a delight!
The Future of the SIM Card is HERE!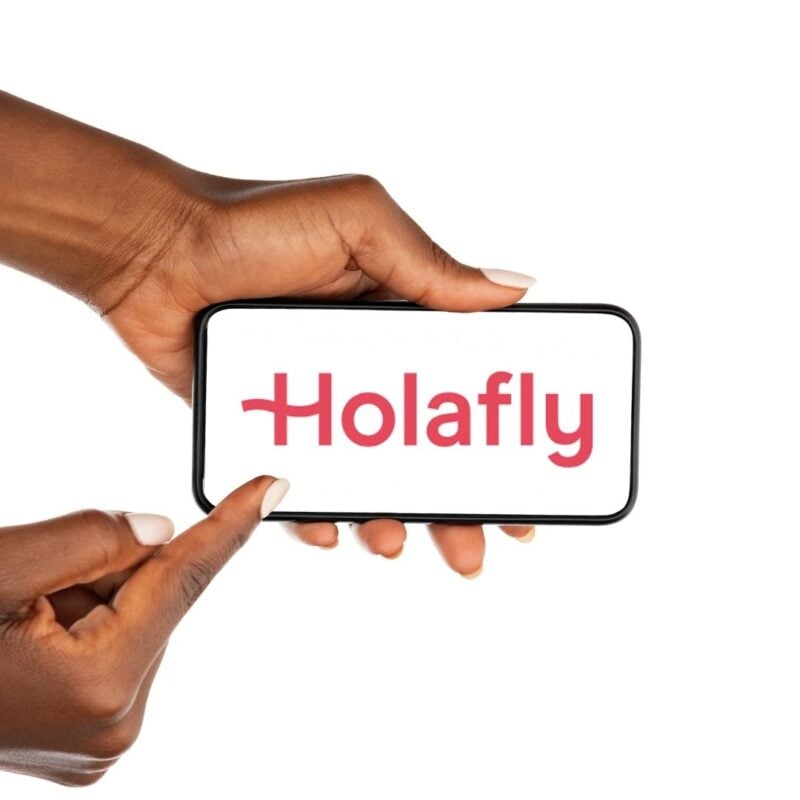 A new country, a new contract, a new piece of plastic – booooring. Instead, buy an eSIM!
An eSIM works just like an app: you buy it, you download it, and BOOM! You're connected. It's just that easy.
Is your phone eSIM ready? Read about how e-Sims work or click below to see one of the top eSIM providers on the market and ditch the plastic.
Grab an eSIM!
Corsica – One of the Most Unique Places to Stay in France
Corsica is a large island in the Mediterranean Sea that is officially administered by France but has its own unique culture. Right next to Sardinia, Corsican culture has been heavily influenced by Italy. It also has its own fascinating history, and the Corsican language has seen major revival efforts over the past decade.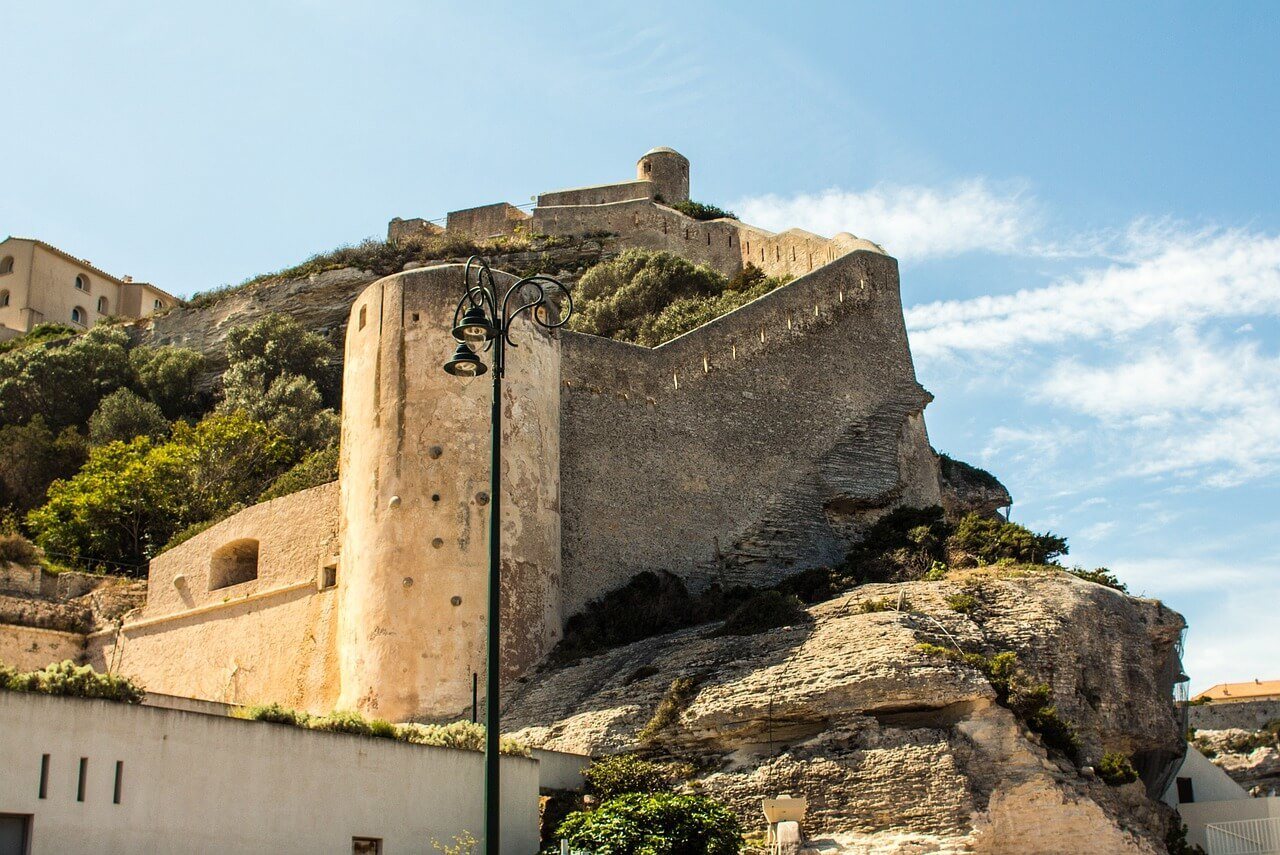 Corsica is easily one of the most beautiful places in France – with unspoiled beaches and sweeping hills everywhere you turn. Both the mountains and the sea have resulted in plenty of adventure activities popping up around the island. The local culture is one of the most unique in Europe, with a variety of festivals and traditions throughout the year.
Best Places to Stay in Corsica
Ajaccio is the capital and largest city, with direct links to France and Italy. Porto Vecchio has quicker links to Italy, and a more local vibe, making it one of the most popular places to stay in Corsica. The countryside has plenty of hidden retreats, and we recommend hiring a car.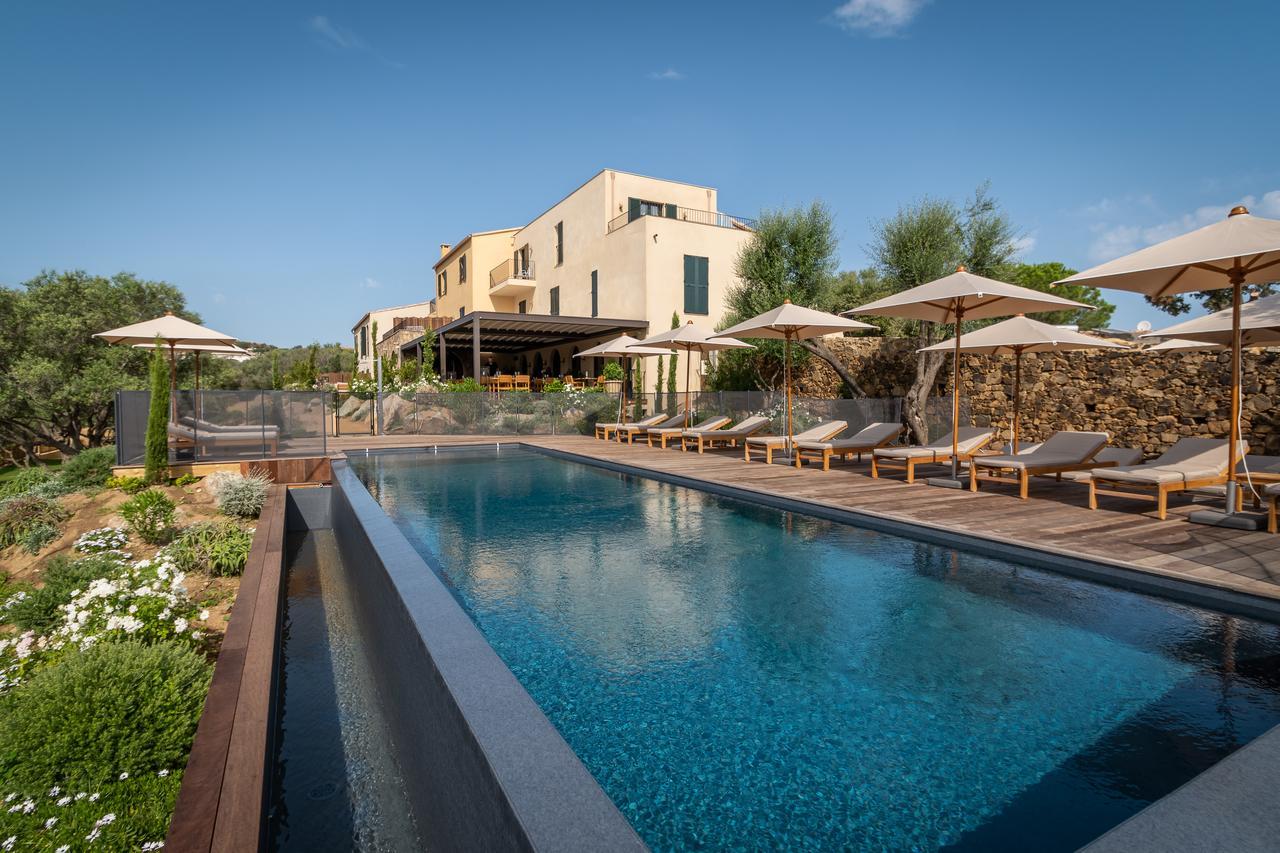 Though only a short walk from the town of Porticcio, this studio has a rural feel. This gives you the best of both worlds, with a calm setting and plenty of tourism facilities nearby. The small decked area comes with sun loungers, as well as excellent views towards the coast. The host also has super host status thanks to consistently good reviews.
This quaint little hotel is the perfect countryside retreat in Corsica. Located a short walk from the coast, the entire property is surrounded by gorgeous views. There is a small pool open during the summer season, and a complimentary breakfast every morning. The nearby town is popular with hiking – so this is a great choice for active travellers!
Best Hostel in Corsica: Chez McDonald
There aren't many hostels in Corsica, but the Chez McDonald gives you a local experience at an affordable rate! They not only include breakfast in the price, but dinner is included at various points throughout the week. Owned by a local, many previous guests were delighted to discover the wealth of knowledge the host had about the region.
Chez McDonald is one of our favourites in France but they're not taking guests right now. We're not sure if they're closed for good but we hope they'll come back soon.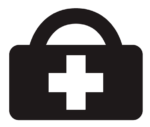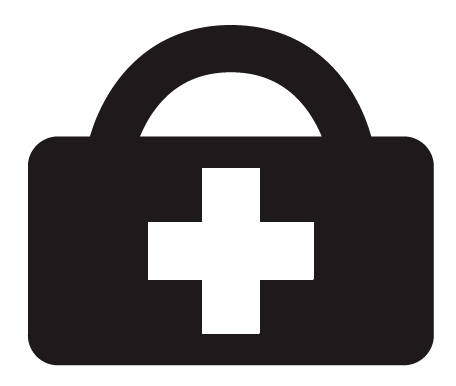 France is a very fun place and one could easily get carried away while visiting. It's important to remember that no country is perfect though.
Read our safety guide for France before planning your trip so you will be extra prepared when you arrive.
Save $$$ • Save the Planet • Save Your Stomach!
Drink water from ANYWHERE. The Grayl Geopress is the worlds leading filtered water bottle protecting you from all manner of waterborne nasties.
Single-use plastic bottles are a MASSIVE threat to marine life. Be a part of the solution and travel with a filter water bottle. Save money and the environment!
We've tested the Geopress rigorously from the icy heights of Pakistan to the tropical jungles of Bali, and can confirm: it's the best water bottle you'll ever buy!
View on REI
Read the Review
French Alps – Where to Stay in France for Adventure
The Alps are home to the highest mountains in Western Europe, and therefore some of the most thrilling adventure activities! Having hosted two Winter Olympics, the French Alps are packed with snow sports facilities throughout the colder months. In the summer the area also benefits from hiking and cycling trails – and even a few glacier excursions.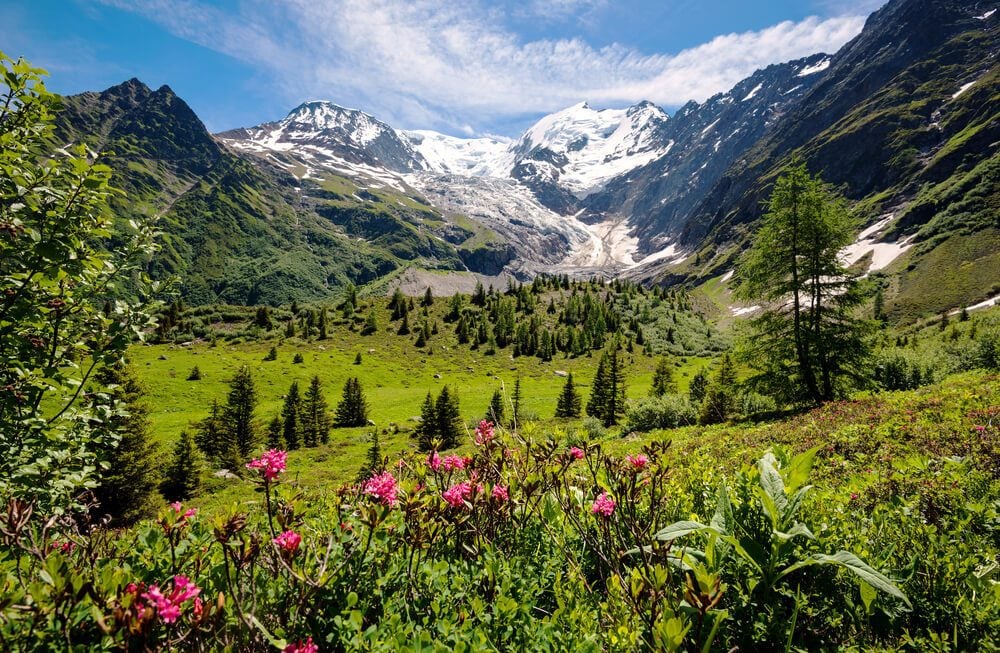 Thanks to all those glaciers, the French Alps is an area of astounding beauty. With crystal clear lakes and imposing mountains, this is the perfect destination for nature photographers. It is also well connected to the South of France, as well as parts of Italy and Switzerland.
Best Places To Stay in French Alps
Chamonix is the most popular resort town located at the base of Mont Blanc – the highest mountain in the European Union. Grenoble and Annecy are also popular, and some of the smaller towns have quieter skiing trails.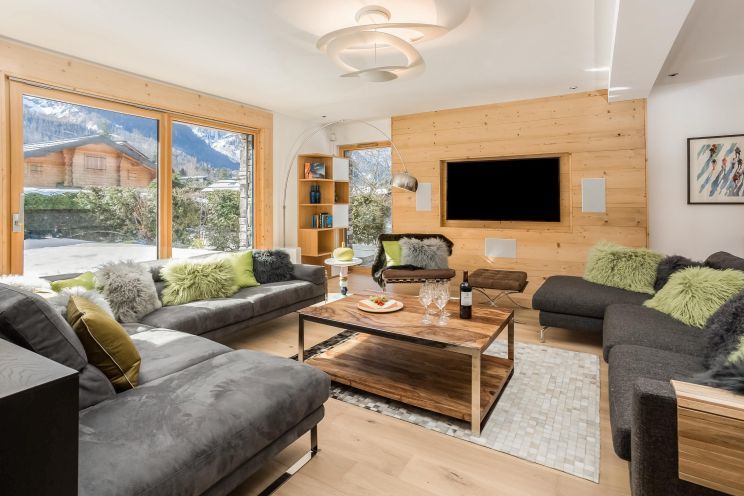 Another excellent Airbnb Luxe property, this vast chalet can sleep up to eight people across four bedrooms. It also has three separate bathrooms, making it the ideal retreat for large groups and families. There are ski lifts nearby, and the Alpine hub of Chamonix is also only around ten minutes away. It also benefits from a large terrace with panoramic views of the mountains and a hot tub.
Speaking of great budget accommodations in the Chamonix area – this hostel is right in the heart of the town! It goes above and beyond when it comes to add-ons – including a gas barbecue and sauna with hot tub. Chamonix Lodge prides itself on its modern interiors and service standards. They strive to create a social atmosphere that will be welcoming to all kinds of guests.
This small hotel has a romantic atmosphere, with traditional architecture and a prime location nestled among the mountains! Some of the rooms come with mountain views, but for those on the budget, the cheaper rooms aren't too shabby either. As well as a delicious breakfast, a hot snack is included which you can enjoy after a day of skiing or hiking.
Bordeaux – Best Place to Stay in France for Wine
France as a whole is known for its wine – with Bordeaux perhaps being the epicentre of viticulture in the country! Bordelais wine is regarded amongst the best wines in the world, and there are plenty of wine tours departing from the city throughout the year.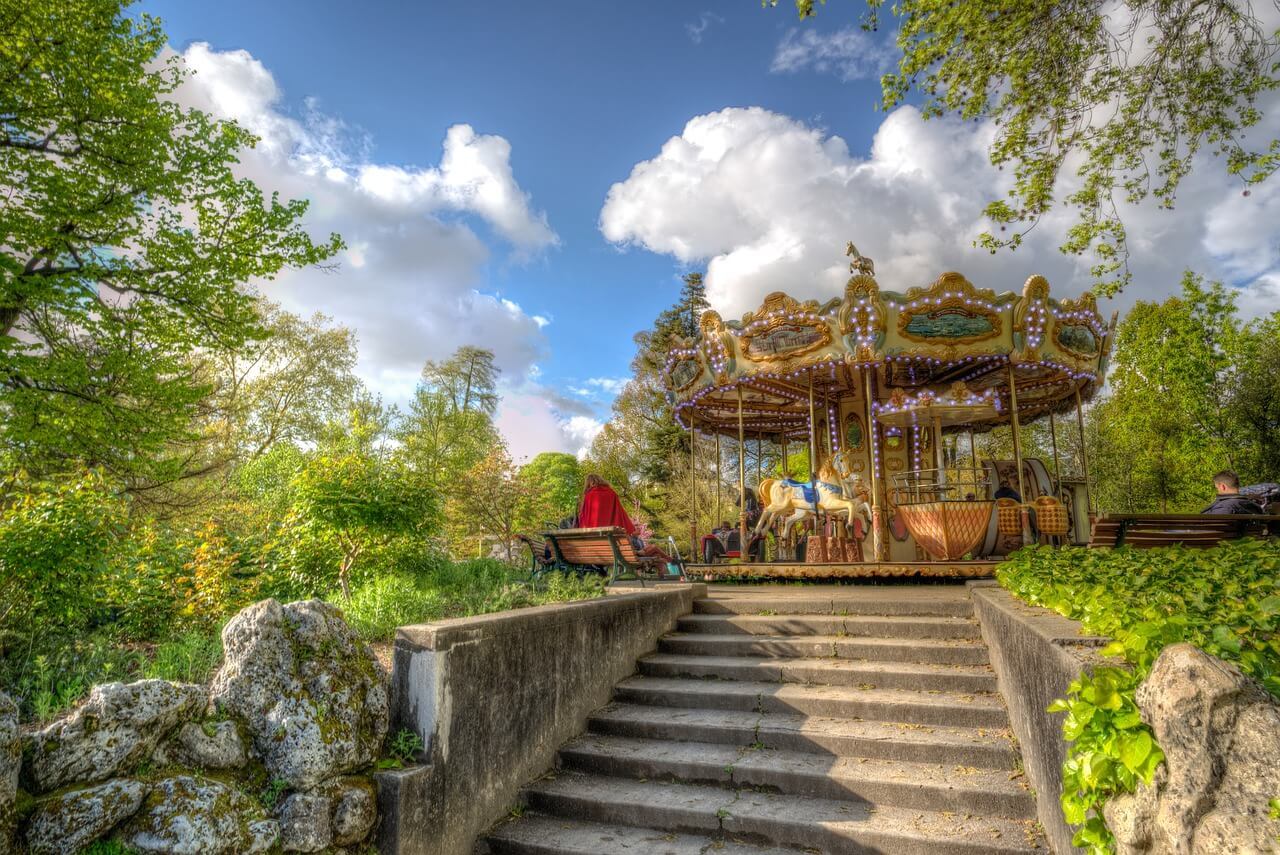 Bordeaux is a somewhat sprawling city, but benefits from a compact city centre. Often dubbed Little Paris, Bordeaux has some great architectural attractions and cultural sites. Like Lyon, Bordeaux is a great alternative for those that want to avoid the huge tourist numbers of the more popular destinations.
Best Places To Stay in Bordeaux
The city centre is small and easy to get around on foot, so this should be your main base in the city. If possible, try to stay close to the river as this is where most of the action is to be found. Bordeaux has a bit of an urban sprawl problem, so if you do opt to stay further out make sure to check local transportation. Knowing where to stay in Bordeaux before you start your travels is really important!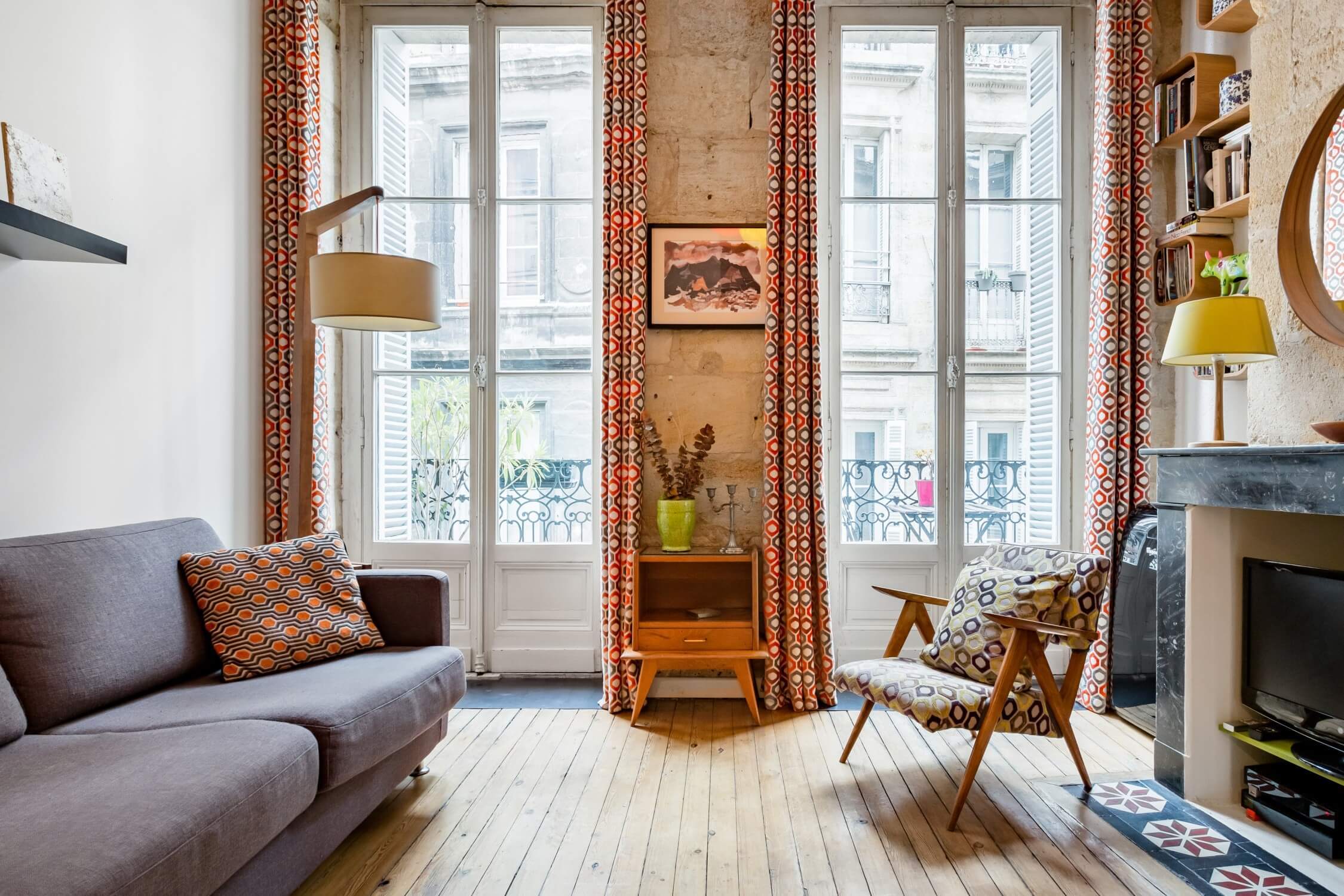 This beautiful AirBnB Plus studio will transport you to a French New Wave film, with charming interiors and city centre views! The parquet flooring and marble fixtures hark to the apartment's past, whilst modern technology ensures you will enjoy contemporary levels of comfort. The real star of the show is, of course, the balcony that overlooks one of the main streets. It's considered one of the best Airbnbs in Bordeaux, so you'll definitely be in for a treat.
This small yet mighty hostel comes with some of the best reviews in the city. It has excellent social facilities, though the small guest numbers also creates an intimate atmosphere. The on-site restaurant offers cheap and cheerful French cuisine and accepts outside guests. The Bordeaux Wine Museum is only a two-minute walk away, yet another reason why this is one of the best hostels in Bordeaux. There is also a small terrace where you can soak up the atmosphere.
With French Nouveau décor, this quaint hotel is a time capsule to a bygone era in French history. The riverfront is only a two-minute walk away, and the surrounding neighborhood is popular with shoppers visiting the city. Despite the historic vibe, the hotel does benefit from modern appliances – including standalone bathtubs in some suites. There is also a rooftop terrace with views across Bordeaux.
Top Places To Stay in France
Whilst France is one of the most expensive countries in the Eurozone, there are plenty of options available to suit all budgets. City centres are naturally pricier, and the countryside offers some truly breathtaking retreats.
Best Airbnb in France – Romantic Loft – Paris
Where better to book a romantic loft than in the city of love itself! Right in the heart of the city, this is a great pick for those wanting to check out all of the main sights in the world-famous destination. It also comes with a private jacuzzi, and is decorated in the 1920s French style to add a touch of class.
This is one of our favourite hostels in the world! It strikes a great balance between sociable and peaceful – appealing to all kinds of backpackers. Their complimentary brunch is available all day, as well as some snacks. Not only is it located right in the UNESCO World Heritage area, they also provide regular tours.
Best Hotel in France – Au Coin Du Feu – French Alps
France is a notoriously expensive country – but this three-star alpine retreat strikes a great balance between cost and luxury. Nestled amongst the mountains, almost every room comes with unbeatable views of Europe's highest mountain range. They have a spacious outdoor terrace where you can soak up the atmosphere and panoramic views. It is also only a short walk from ski-lifts and hiking trails.
Books to Read While Visiting France

Our GREATEST Travel Secrets…
Pop your email here & get the original Broke Backpacker Bible for FREE.
Don't Forget Travel Insurance for France
ALWAYS sort out your backpacker insurance before your trip. There's plenty to choose from in that department, but a good place to start is Safety Wing.
They offer month-to-month payments, no lock-in contracts, and require absolutely no itineraries: that's the exact kind of insurance long-term travellers and digital nomads need.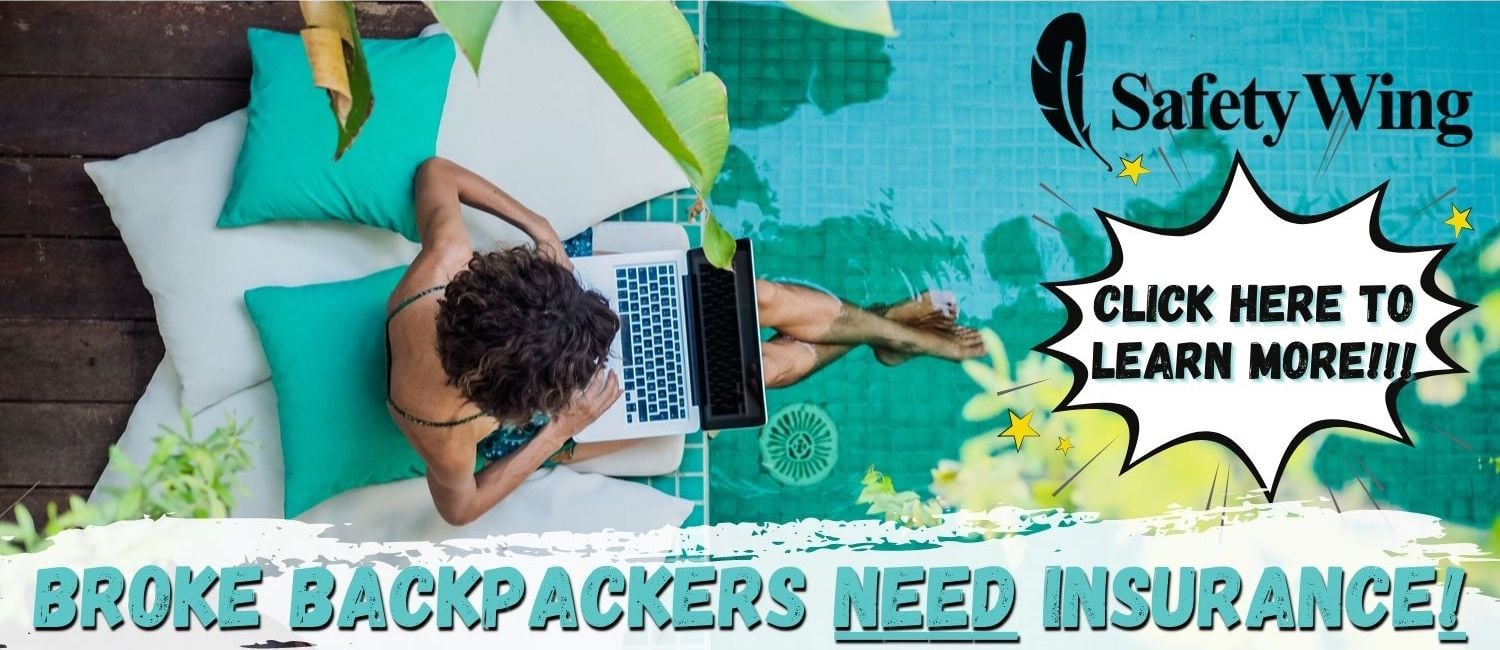 SafetyWing is cheap, easy, and admin-free: just sign up lickety-split so you can get back to it!
Click the button below to learn more about SafetyWing's setup or read our insider review for the full tasty scoop.
Final Thoughts on Where To Stay in France
Sacré bleu! France has so much on offer it's no wonder so many people struggle when deciding where to stay.
Alongside the City of Love, the nation is also packed with great wine, sweeping vistas and locals that are friendlier than you might have been led to believe. Diverse and picturesque, France is a destination everyone should visit at least once.
Though we don't like to play favourites, we really love Marseille in particular. This coastal gem is still considered up-and-coming and offers a grittier experience in the South of France. It's also more budget-friendly than other parts of the country, letting you soak up the local joie de vivre for less.
It really does depend on what you want to get out of your trip though. We hope this guide has helped you narrow down your options for your upcoming visit to this vibrant and eclectic nation.
Did we miss anything? Let us know in the comments!
Do you own or run a kick-ass hostel? Want to be featured on this list? Get in touch at [email protected]
---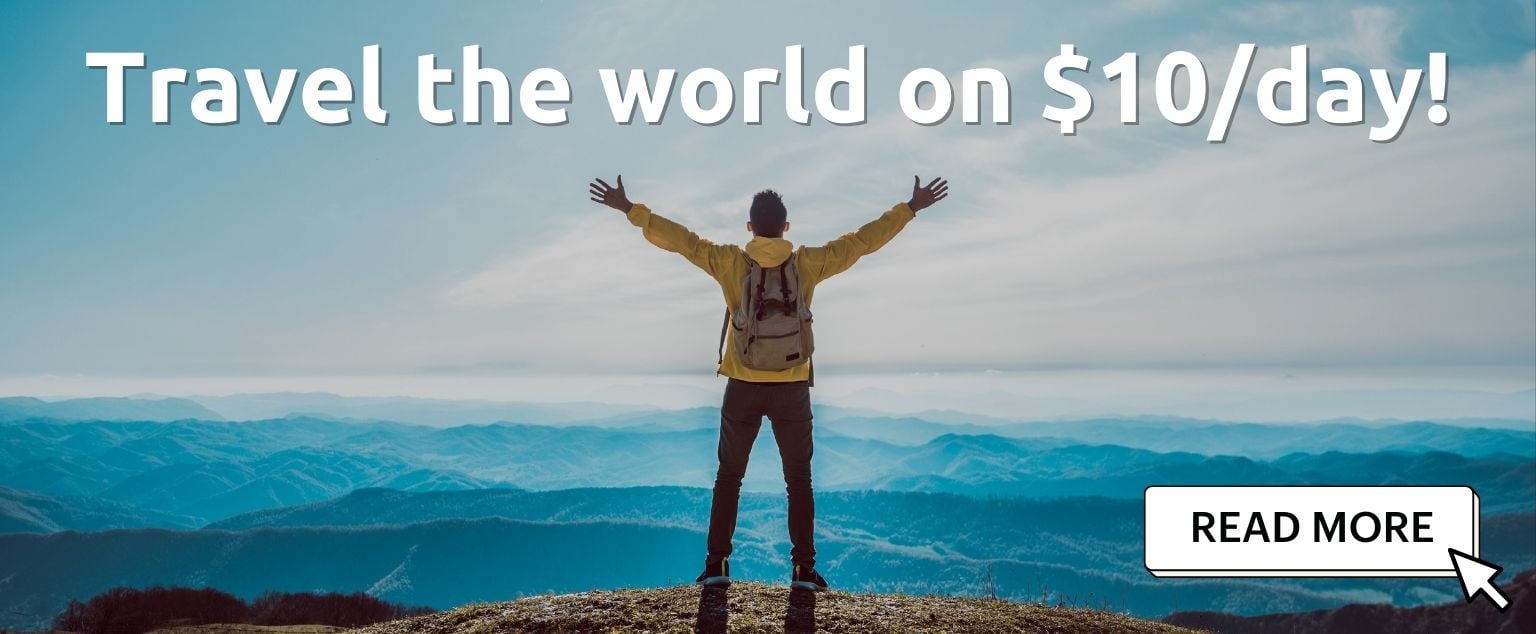 And for transparency's sake, please know that some of the links in our content are affiliate links. That means that if you book your accommodation, buy your gear, or sort your insurance through our link, we earn a small commission (at no extra cost to you). That said, we only link to the gear we trust and never recommend services we don't believe are up to scratch. Again, thank you!