If you're looking for a place to disconnect from your day-to-day grind and dive into your yoga practice, then you should definitely consider a yoga retreat in France.
France has several beautiful nature spots, which make for perfect locations for a retreat. Whether you're looking for an escape to the beaches on the French Riviera, or to a Chateau in the wine region, or a castle in the French Alps, there are plenty of places to find a rejuvenating and revitalising yoga retreat.
A yoga retreat provides the perfect opportunity for you to truly immerse yourself in your yoga practice, but also connect with other yogis and discover the country's spectacular surroundings.
Fortunately, there are plenty of yoga retreats for you to choose from in France. However, choosing the right yoga retreat for you is the hardest part.
In this guide, I'll be covering everything you need to know about a yoga retreat and how you can pick the right one for you, as well as showing you my favorite ten retreats in the country!
Let's get started…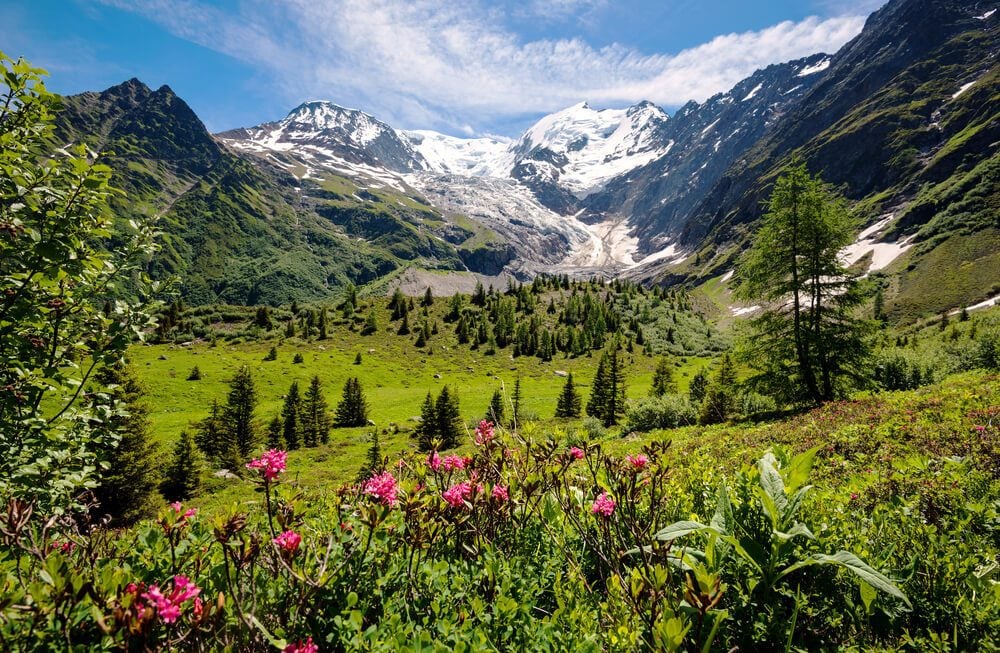 Why Should You Consider a Yoga Retreat in France
From the scenery to the culture to the food, France has it all. While yoga retreats are a great way to calm your mind, body, and soul, it's also an opportunity to explore France and discover sides of the country that you would never be able to on a normal basis.
One of the biggest lures of France is its idyllic scenery. Most yoga retreats in France are located outside of the city in rural locations, so you can really feel the power of nature to enhance your practice.
If you're someone who is feeling overwhelmed by life lately, or that you've got too busy to really delve into your yoga practice, then a retreat is ideal for you. The point of a retreat is to take you out of your daily life and put you into a place where you can focus on yourself.
Yoga retreats in France are a great way to disconnect from your normal life for a short while and partake in a meditation practice that helps to rejuvenate your mind and body. You'll also get to meet like-minded yogis, explore off-the-beaten-path locations in the country, and stay in some of the most historic buildings.
What Can You Expect from a Yoga Retreat in France
Most yoga retreats in France are in rural areas, so you can expect to be staying in an area with stunning scenery. This will not only allow you to reconnect with nature, but you'll present an opportunity to engage in outdoor activities such as hiking the surrounding area.
Most yoga retreats offer a yoga practice at least once a day. The intensity of the classes and the type of yoga you'll do will vary across different retreats. While some are more relaxed, others are slightly more intense with several different yoga classes during the day.
You'll often find meditation classes are often paired with yoga at the yoga retreats in France, as these two practices often go hand in hand. Yoga retreats don't often solely focus on yoga, but also offer other activities such as hikes, surfing, cooking classes and more.
Almost every yoga retreat in France will offer both accommodation and food as part of the package, though some may only offer breakfast. Typically though, you will get breakfast, lunch, dinner, and even additional snacks and drinks.
If you're willing to splurge a little, some luxurious yoga retreats in France also come with massage and spa treatments to have you feeling extra relaxed. These massage treatments can happen within your accommodation or in some instances, you might even be whisked away to another spa.

Unlock Our GREATEST Travel Secrets!
Sign up for our newsletter and get the best travel tips delivered right to your inbox.
How to Choose the Right Yoga Retreat in France for You?
Choosing a yoga retreat is an entirely personal journey. Take your time when choosing and look at all the options. To make sure that you're getting the most out of your retreat, ask yourself what you want to achieve from the retreat. What are your goals and what is your purpose for doing this?
Are you looking for something more relaxing? What would you like to improve? What kind of yoga practice are you looking for? Once you've thought about these questions, you will then have an idea of what type of retreat you'll be looking for.
Then you can start to hone in on your options based on the area, budget, other activities, and more. Here are some other factors to take into consideration…
Location
One of the most important factors to take into consideration is your location in France. France has everything from snow-capped mountains to quaint countryside, wine regions, and beaches.
Most of the yoga retreats take place in rural areas that make the most of these gorgeous parts of France, but you'll still need to make a decision about which area is right for you.
If you're looking for beaches, opt for somewhere outside of Nice or even Saint Tropez. For mountains, the Loire Valley and the Mont Blanc are great options. If you'd like to be on the coast, you can't go wrong with the French Riviera in the southeastern part of France.
Practices
One of the great things about going on a yoga retreat in France is that they typically practice a wide array of yoga styles during the retreat, so you don't have to be tied to just one. Some of the more popular ones include Hatha, Vinyasa and Yin yoga.
Hatha yoga is practiced at a slower pace with a focus on the breath. It consists of controlled movements along with stretching which makes it ideal for beginners.
Vinyasa yoga on the other hand is practiced at a faster pace and involves connecting the breath to your movements. With Vinyasa yoga, you can expect to be staying in a constant flow of movements and it's more suited to yogis who have an intermediate or advanced yoga background.
Yin yoga is a slower-paced style of yoga and involves holding asanas (poses) for longer periods of time in comparison to any other style. Yin yoga works your body deeply and it's great for alleviating stress and anxiety and improving overall wellbeing.
Other than yoga, most yoga retreats in France also come with either meditation or Pilates and for the pricier retreats, you'll also get a rejuvenating massage.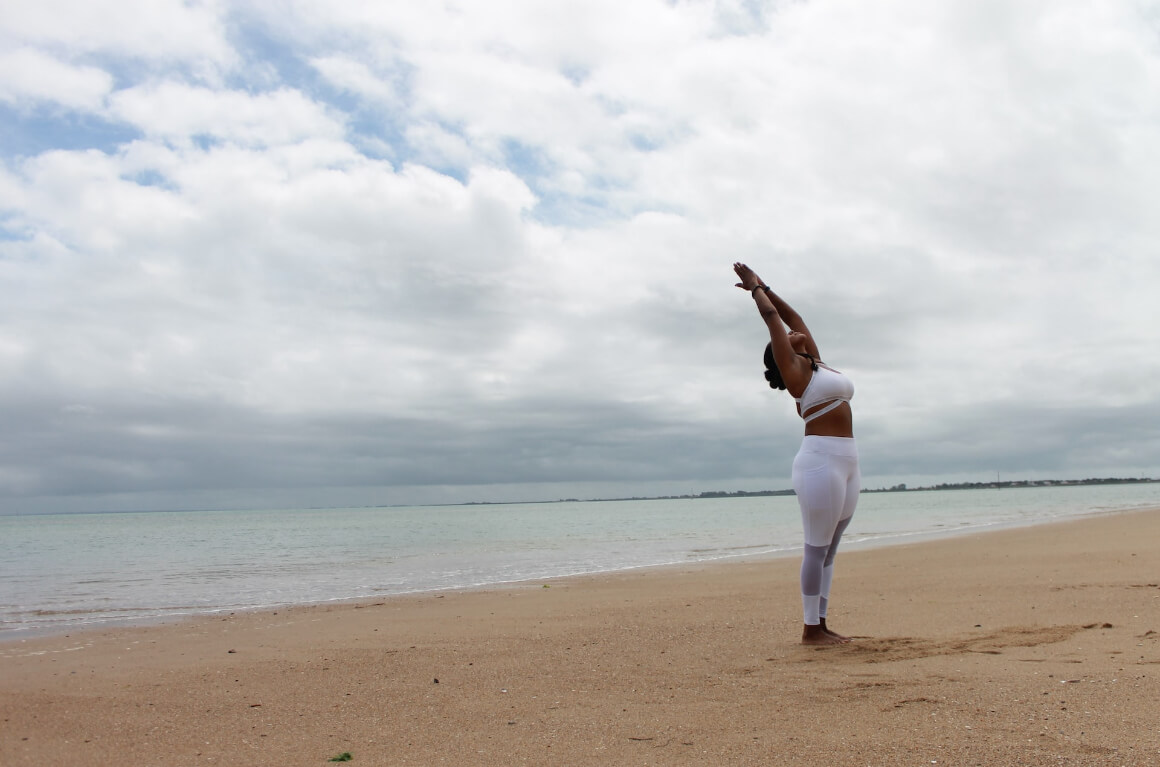 Price
The price of yoga retreats in France can vary from fairly inexpensive to super pricey. This is highly dependent on the location and how long the retreat is.
Most yoga retreats tend to be all-inclusive so you'll get everything from accommodation to activities to food included. The more expensive retreats have luxury accommodations, such as being held in Chateaus with extra amenities such as heated swimming pools and tennis courts.
Luxury retreats also include things like spa treatments and personalized massages, and these can bring the cost of a retreat up to anywhere from $2,000 and above depending on where you go and how long you'll be there.
If you're looking for cheaper retreats, these usually come with shared rooms, basic amenities, and maybe only one or two activities per day. You might also find cheaper retreats only offer breakfast, and you have to sort out other meals yourself.
When choosing between retreats, look to see how much is included in the price to see whether you think it's good value for money. Remember that a retreat may be cheap, but you'll need to budget for other things like food and activities.
Perks
The perks are usually what tell you whether a retreat is a good value for money or not. These are things like extra practices, activities included in the price, spa treatments, and meals.
While most yoga retreats in France already come with yoga practices, some of them offer activities like surfing lessons, excursions to nearby caves, and hiking trips through the mountains.
Most retreats come with free time, but free time needs to be filled. Often a retreat will have extras for you to choose from to fill that free time, even if it's at an extra cost.
Duration
Yoga retreats in France vary in length and can be anywhere from three nights or as long as a week or more. The duration of the retreat is usually fixed and not flexible, so you need to figure out how much time you have available and what your needs are before booking.
Most retreats tend to be a week to 10 days long. The duration of your retreat will also depend on whether you're visiting France for the purpose of the retreat or if you want to add it on to your overall itinerary.
It's a myth that you can't get much inner work done over a weekend. Shorter retreats tend to be quite intensive, so remember this if you're looking for shorter options.
The Top 10 Yoga Retreats in France
Now that you have an idea of what to expect from yoga retreats in France, I've got 10 of the most incredible yoga retreats in the country for you to look through.
These retreats are suitable for all types of yogis, and you're sure to find one that suits your needs.
Price: From $983
Location: Provence-Alpes-Cote D'Azur, France
Designed to provide you with a well-rounded retreat experience, this retreat allows you to mingle with the locals in rural France and immerse yourself in French culture over six nights.
Located in the stunning medieval village of Saint-Jeannet in the South of France, the retreat takes place a short distance from the French Riviera and offers extraordinary views.
Your wellness journey includes daily yoga sessions in a variety of styles from Hatha to Yin yoga, and are catered to suit all levels. There's also a French gastronomy workshop led by a French Chef and a plant-based mindful eating session.
You'll get to also participate in a wide array of activities depending on the season, be introduced to the practice of meditation, and attend personal development workshops.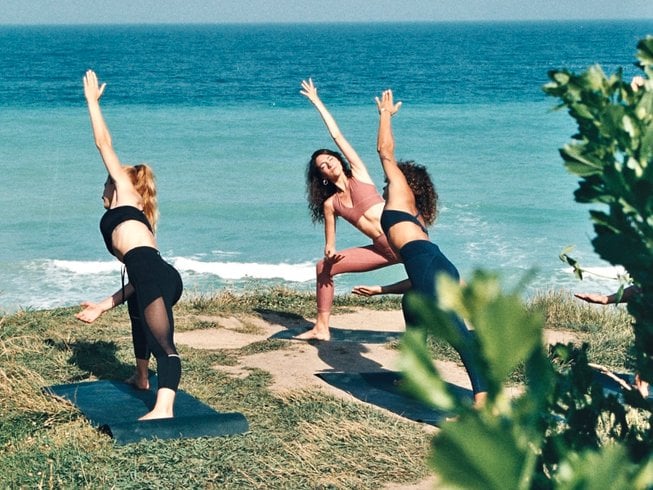 Price: From $1,242
Location: Bidart, France
If you're looking to immerse yourself in an array of activities with a stunning view, this is the perfect week-long retreat for you.
Surrounded by the gorgeous landscape of the Basque country coast, disconnect from the world and unwind with yoga, meditation, surfing, and more.
This retreat includes daily practices along with a vegetarian brunch and dinner every day, daily guided meditation, pranayama and sound healing sessions, Pilates, beach walks, hiking surfs, and a rejuvenating massage. As you can see, it packs a lot in!
Ideal for beginners, during this yoga retreat you'll practice a wide array of yoga styles ranging from Hatha to Vinyasa, Yin, Nidra and more.
Month to month payments, no lock-in contracts, and no itineraries required: that's the exact kind of insurance digital nomads and long-term traveller types need. Cover yo' pretty little self while you live the DREAM!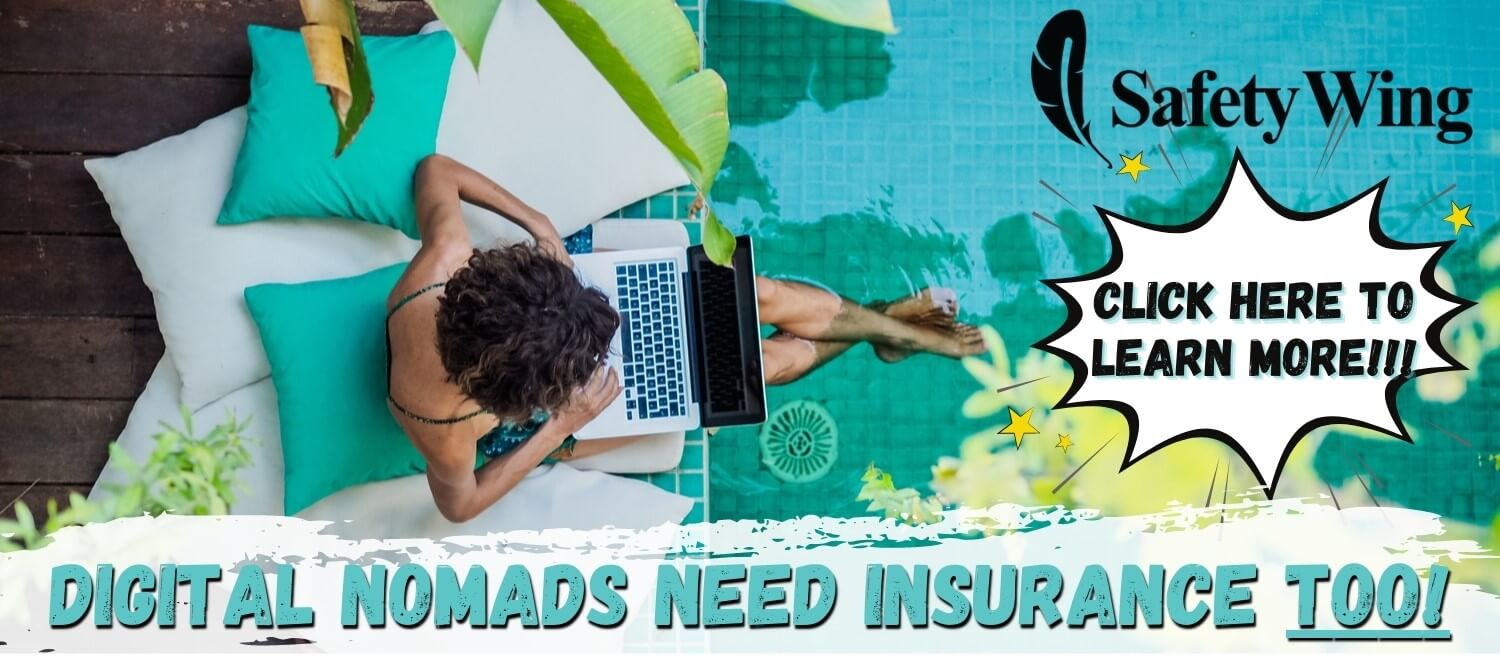 SafetyWing is cheap, easy, and admin-free: just sign up lickety-split so you can get back to work! Click the button below to learn more about SafetyWing's setup or read our insider review for the full tasty scoop.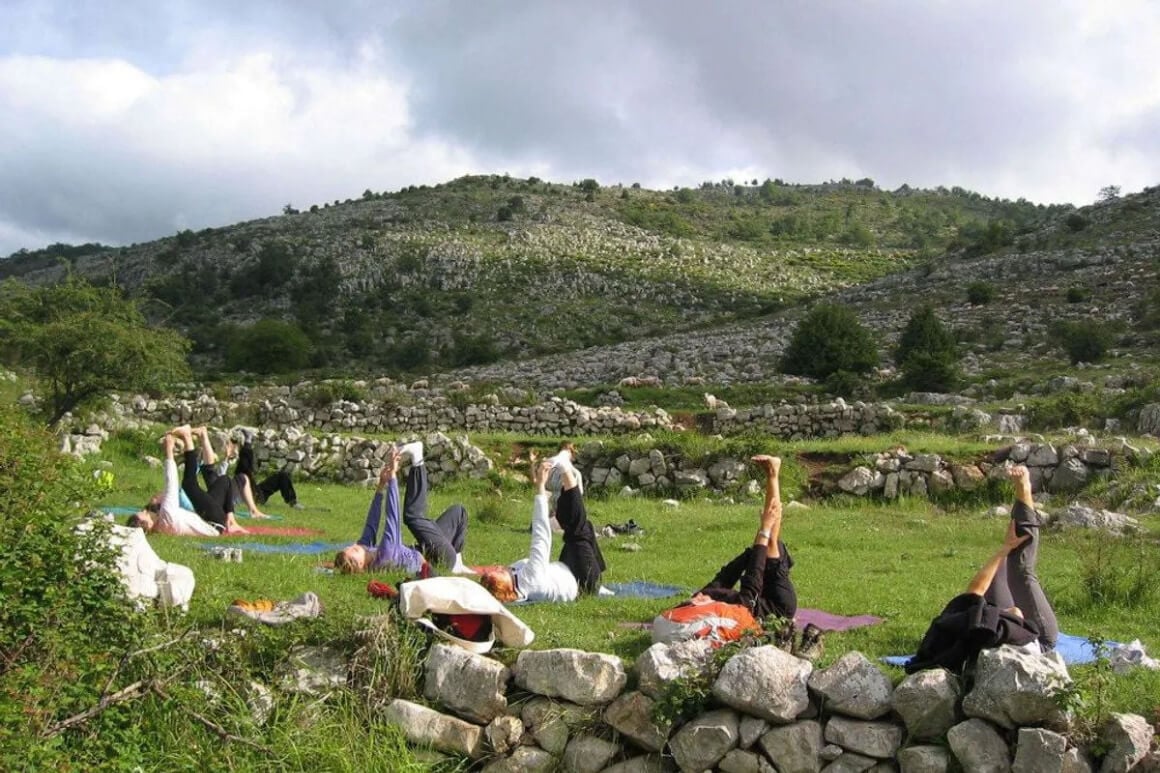 Price: $650
Location: Côte d'Azur, France
Go off the beaten track and experience a rare opportunity with this four-day, three-night retreat that will have you feeling both refreshed and rejuvenated.
During this retreat, you'll be residing in the gorgeous village of Saint-Jeannet situated in the south of France, and only a short distance from Nice and the French Riviera.
There is no yoga experience required to join this retreat, and it's suited for anyone from beginners to those who have been practicing for a while. You'll also get to mingle with plenty of locals and make new friends during the retreat.
Engage in a program of meditation, yoga, walks, workshops, and even a shared cooking session where you'll be making a delicious meal with fresh local and organic ingredients. You'll also be served daily organic breakfasts and homemade picnic lunches along with tea breaks and snacks.
This is the perfect retreat to add to your Nice itinerary.
Price: $1,681
Location: Les Houches, France
Treat yourself and unwind at this luxurious eight-day yoga retreat. You'll be staying in a chalet with rejuvenating yoga classes, delicious food, and mountain hikes with breathtaking views.
Suited for all yogis – whether you're a beginner or have been practicing yoga for some time, you'll get to practice different yoga styles from Hatha to Yin, Restorative, and Nidra.
With this retreat, you'll get a full week of yoga classes, gorgeous mountain hikes around the Chamonix French Alps, a welcome massage, fresh juices, and smoothies every day and all your meals are taken care of.
For the ultimate luxury, this particular retreat also comes with a full day at a local Italian spa in the center of Chamonix so you can pamper yourself. Did I mention that the chalet also has its own spa with a sauna, steam room, Jacuzzi, and even an outdoor pool?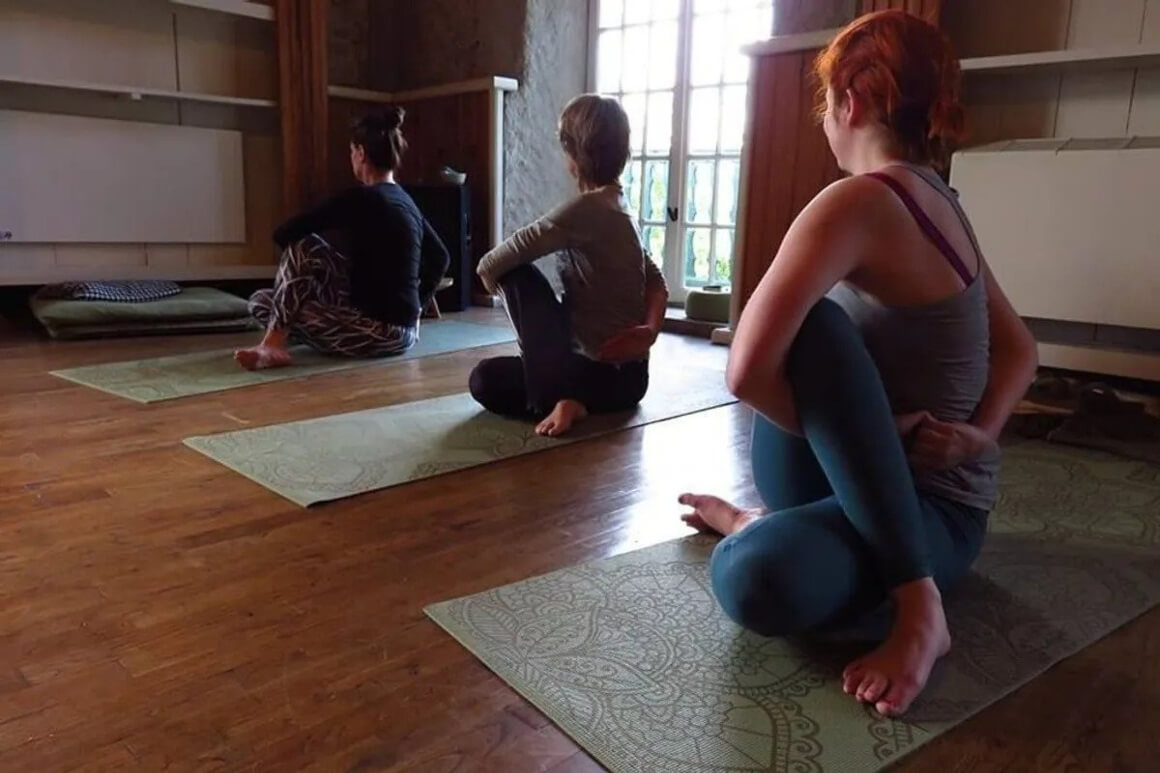 Price: From $895
Location: Montbel, Occitanie, France
What can be better than practicing yoga and healing your body with rejuvenating massages? In this relaxing retreat, you'll not only get to practice a wide variety of yoga styles from Yin to Hatha, but you'll also learn different techniques of massage.
During this week-long retreat, you'll start the morning with yoga and a short meditation before learning the specific massage technique of the day. You'll then get to both practice that technique on someone else and they'll get to do the same to you every single day.
With meals, you'll have three vegetarian meals as part of your retreat, and coffee, tea, and snacks are also included. Your afternoons are also completely activity-free so you're more than welcome to explore the area or go for a walk.
If you're looking to become stronger mentally and find inner peace, this is definitely the retreat for you.
Forget boring accommodation… book yourself an EPIC STAY!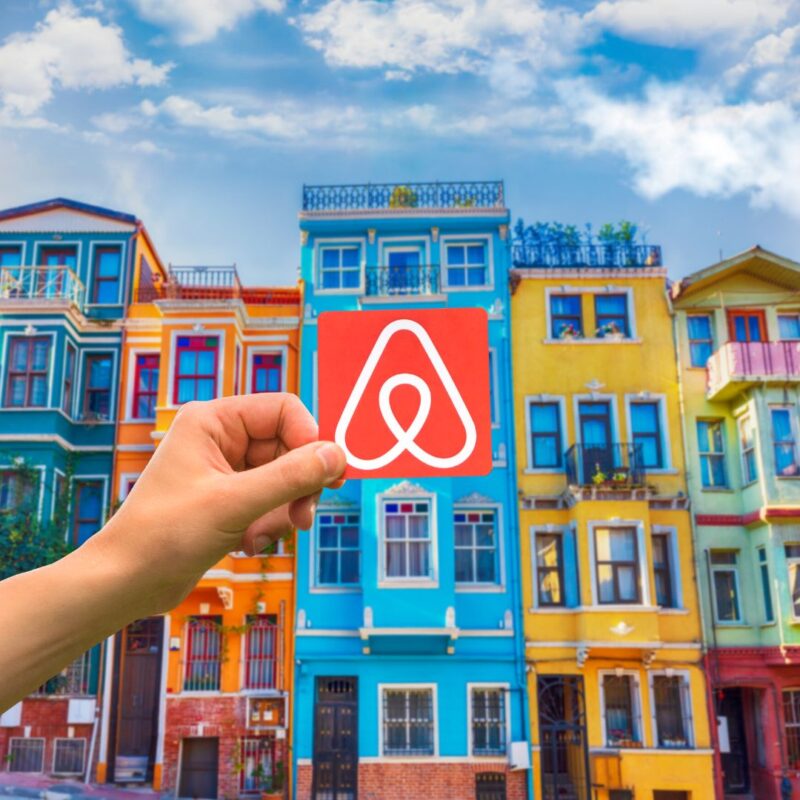 Why stay in a naff hotel when you can stay in a cosy, stylish local house instead? And for half the money too!
Stay somewhere EPIC and save your hard-earned dollars — from houses to barns to castles and caves, there is an Airbnb for every occasion!
Book an EPIC Stay
Price: From $1,069
Location: Montbel, France
This unique and unforgettable yoga retreat is perfect for those that want to improve their yoga practice, but also connect on a deeper level with horses.
Set in an authentic French country farmhouse with a magnificent view of the surrounding countryside, this seven-night, eight-day retreat also comes with plenty of free time for you to relax.
Your retreat program comes with two yoga and meditation sessions a day that will focus on your alignment and attunement and prepare you for your session with the horses. You won't need to have experience in both yoga and horse riding to attend this retreat, you'll just need to come with an open mind.
Meals are all taken care of, and some days your session with the horses will be combined with activities with the herd, and other days you'll be taking care of the herd. The retreat also comes with a meditation session to help with calming your mind.
Price: From $979
Location: Languedoc Roussillion, France
The perfect yoga retreat to experience with friends, you'll embark on a journey of self-discovery, transformation, and growth.

Ideal for those looking to cultivate a more conscious and joyful lifestyle, you'll have access to the yoga shala for self-practice every day along with a daily joint morning self-practice or guided practice.

There's plenty to explore in the surrounding areas and the retreat comes with two daily vegan meals along with fruit and warm drinks.
If you'd like, you can also practice two hours of Karma yoga every day, or choose different yoga styles such as Restorative or Yin yoga.

As part of the retreat, you will be residing in a gorgeous house with a vast walled garden offering hammocks and a labyrinth for walking meditation.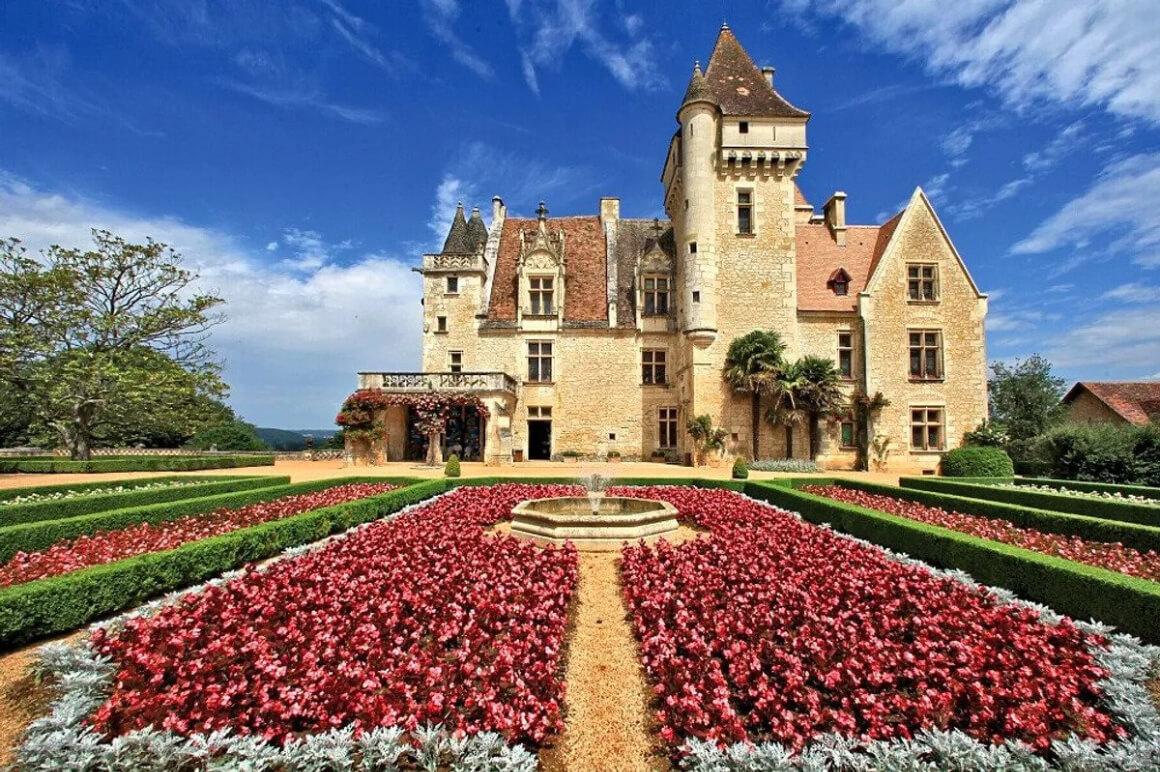 From: $2,599
Location: Bergerac, Nouvelle-Aquitaine, France
Imagine a week in the south of France where you'll be staying in a historic 17th-century Chateau de Bardouly, a hidden gem in the Dordogne region of Southwest France.
Your retreat begins with a restorative yoga session that will have you feeling rejuvenated and relaxed before enjoying a wine and cheese reception along with a tour of the property and that's just the beginning.
Other activities during your retreat include a Hatha yoga session every morning, a half-day tour of the prehistoric caves of Font de Gaume, a visit to a local vineyard, Josephine Baker's chateau, and the historic Maquessac Gardens.

You'll even get to experience a canoe journey on the Dordogne river and truffle hunting! Suited for all levels, you'll immerse yourself in different yoga practices from Hatha to Yin and Restorative yoga.
Is This the Best Daypack EVER???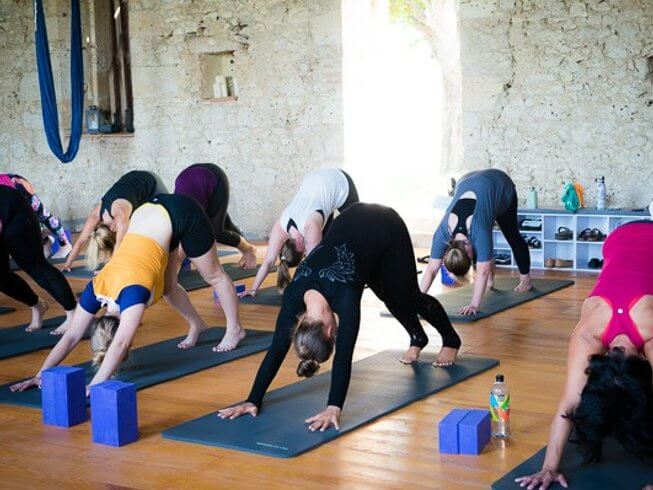 Price: From $1,443
Location: Chateau LaMothe-Goas LaMothe-Goas, France
If you're looking for a retreat unlike any other in France, you'll need to head to this extraordinary retreat.
This 7-night, 8-day retreat is specially crafted for those that want to immerse themselves in not just yoga, but also stay in a luxurious French chateau that comes with a swimming pool and serene, natural park setting.
Ideal for both beginner and intermediate yogis, you'll be doing Hatha yoga, and will also get to experience daily Pilates, dance, and aerial circus arts classes.
You'll feel nourished every single day as meals consist of home-cooked, wholesome healthy food that's made with fresh ingredients. You can let them know of any special needs prior to the retreat, and all meals are catered for.
Price: From $580
Location: Nice, France
Imagine waking up to the crashing waves, beach breeze, and stunning views. Ah, that's what paradise is and you can experience the gorgeous Mediterranean sunshine and more in this 4-day yoga retreat.
You'll experience everything during this retreat from daily Pilates classes to sound healing, Reiki, aromatherapy, and more.
In comparison to some of the other yoga retreats on this list, this one's a little more intense as you'll be working out for 4-5 hours each day on both Yoga and Pilates. It is, however, suitable for all levels and you'll be doing Power Yoga along with General Yoga.
While you'll be taking care of your own lunch and dinner, you're just a short distance away from Nice and will be able to head there during the weekend and soak up the summer rays. Did I mention that the retreat also has an outdoor terrace and a pool?
Don't forget insurance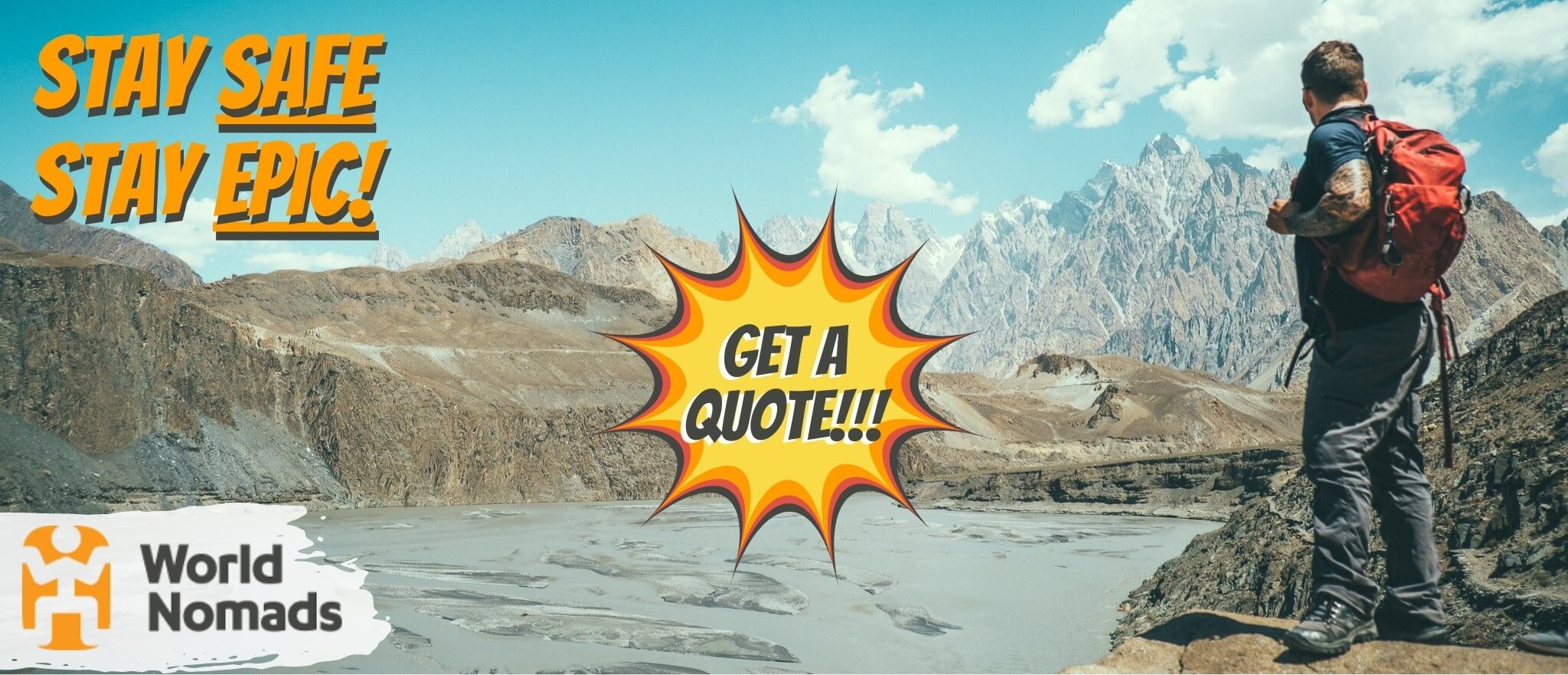 World Nomads' mission is to support and encourage travellers to explore their boundaries. They offer simple & flexible travel insurance, and safety advice to help you travel confidently.
They've been doing it since 2002 – protecting, connecting, and inspiring independent travellers just like you.
Get a quote below or read our in-depth review!
World Nomads provides travel insurance for travelers in over 100 countries. As an affiliate, we receive a fee when you get a quote from World Nomads using this link. We do not represent World Nomads. This is information only and not a recommendation to buy travel insurance.
Final Thoughts on Yoga Retreats in France
France is home to some of the most stunning scenery in the world, making it perfect for disconnecting and fully immersing yourself in your yoga practice.
While yoga retreats in France aren't exactly the cheapest, it comes with a wide array of activities whether that be hiking, exploring the surrounding areas, or even surfing, which makes them exceptional value for money.
Whichever retreat you decide on, I hope that you are able to find inner peace, relaxation, and rejuvenation.
---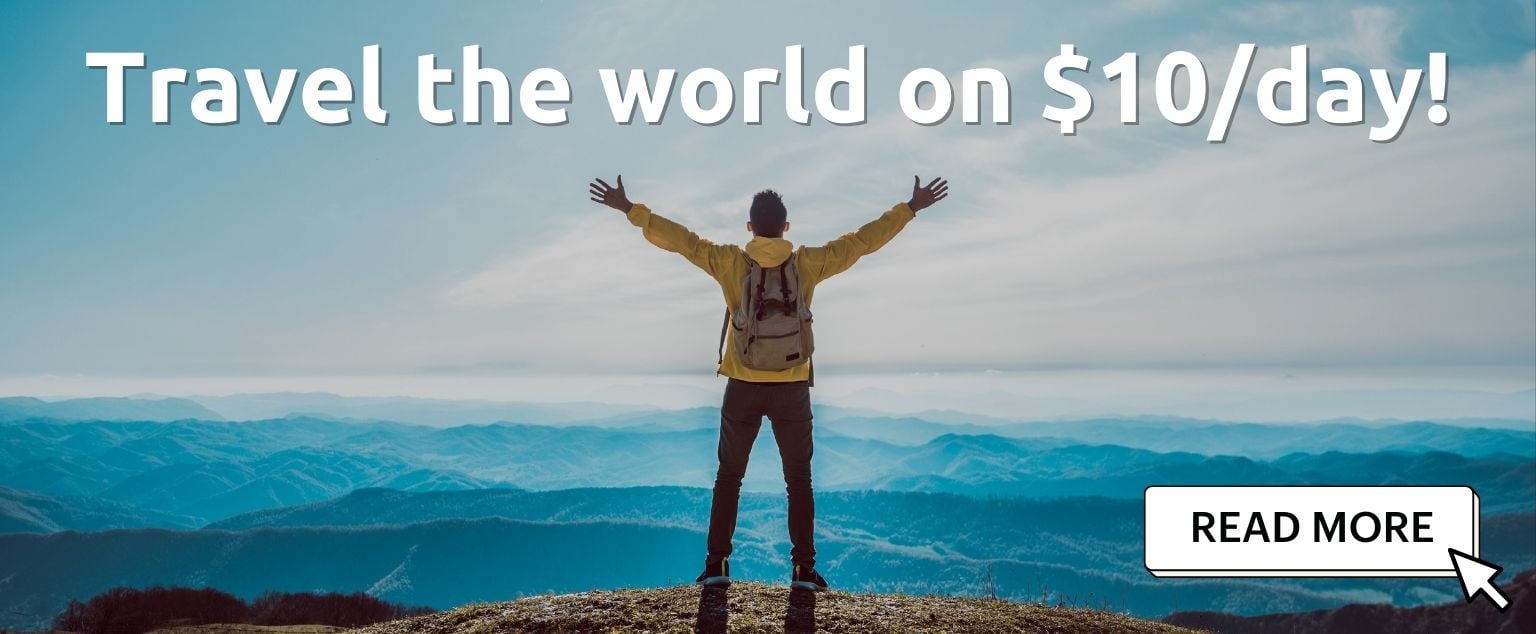 And for transparency's sake, please know that some of the links in our content are affiliate links. That means that if you book your accommodation, buy your gear, or sort your insurance through our link, we earn a small commission (at no extra cost to you). That said, we only link to the gear we trust and never recommend services we don't believe are up to scratch. Again, thank you!