Who hasn't dreamt of a vacation in France? As one of the most visited countries in the world, France is home to many of the world's most iconic attractions such as the Eiffel Tower and the lavender fields of Provence, the towering French Alps and the mediterranean waters on the South Coast.
The country is not only fashion-forward, but it is also a gastronome's and a wine connoisseur's paradise.
With a destination as exciting and as vast as France, you're going to need an epic place to stay to match the vibe of this diverse country. Finding an accommodation that is within your budget, in great locations and have all the amenities you need to be comfortable, can be a challenge.
But fret not, because I'm here to help you with this list of INCREDIBLE Airbnbs in France.
Whether you're looking for a city break, countryside retreat or coastal paradise, you'll be sure to find the perfect Airbnb in France to make your vacation even better.
Let's check it out!
Quick Answer: These are the Top 5 Airbnbs in France
Overall Best Value Airbnb in France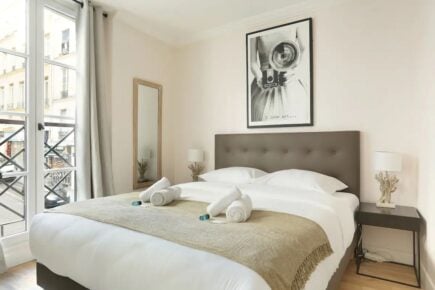 Overall Best Value Airbnb in France
Studio in the center of Paris near Rue Etienne Marcel and the corner of Montorgueil Street
> $
> Guests: 2
> Fully-equipped kitchen
> Shops and cafes at the foot of the apartment
Best Budget Airbnb in Paris
Best Budget Airbnb in Paris
Loft located in the heart of Paris with shops and restaurants nearby
> $
> Guests: 2
> Close to metro
> Located between the neighborhoods of Montorgueil and Grands Boulevards
Most Romantic Airbnb for Couples in France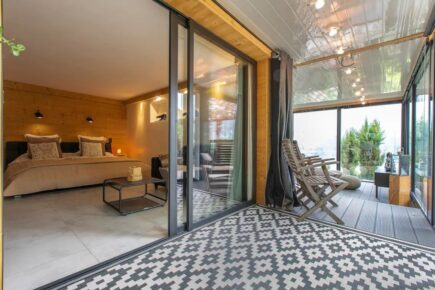 Most Romantic Airbnb for Couples in France
Apartment in the Alpes
> $$
> Guests: 2
> Swimming pool
> Various activities in the area
Best Airbnb for Families in Lille
Best Airbnb for Families in Lille
Entire house on a quiet street in the heart of Wazemmes
> $$
> Guests: 2
> Close to subway
> Near markets, bars, restaurants
Over-the-Top Luxury Airbnb in Chamonix-Mont-Blanc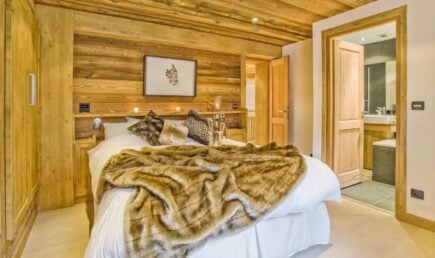 Over-the-Top Luxury Airbnb in Chamonix-Mont-Blanc
Chalet with amazing mountain view close to base of Mont Blanc with easy ski access
> $$$$
> Guests: 11
> Near French Alps
> Sauna and massage room

Unlock Our GREATEST Travel Secrets!
Sign up for our newsletter and get the best travel tips delivered right to your inbox.
What to Expect from Airbnbs in France
You will see an endless and exhilarating list of Airbnbs in France when traveling through the country, from charming chateaus in the bucolic countryside to modern apartments and lofts in big cities. There is always something for you, regardless of where you stay in France.
Centrally located Airbnbs in major cities such as Paris can be quite expensive, especially when you are close to tourist attractions. If you're willing to stay a little farther afield, you will be able to save some money yet still have a comfortable place to call home.
A plethora of Airbnbs in France are available, so there's always the opportunity of getting yourself a good deal.
Apartment
Apartments are very common in France, especially in big metropolises. From small studios adequate for single travelers and backpackers in France to bigger units that can easily accommodate a group of friends or families traveling together, the cost of an apartment ranges from economical to a bit on the pricey side.
Apartments can be simple with just the basic necessities but some come with a fully-equipped kitchen where you can cook up a storm or pools perfect for lounging in. No matter what your budget is, you can easily find an apartment. The best thing about staying in apartment flats is that you have the entire unit to yourself.
Loft
Lofts may seem similar to flats, but they have one advantage, they are always located on the top floor so you get to enjoy the special bonus of having magnificent views. Some lofts can be truly unique with features you won't see elsewhere.
Ideal for single or couples traveling together, lofts can come with interesting architectural features and clever use of space. Although most are small, some lofts can be spacious enough for more than four people and can have plenty of extras such as a sauna or swimming pool.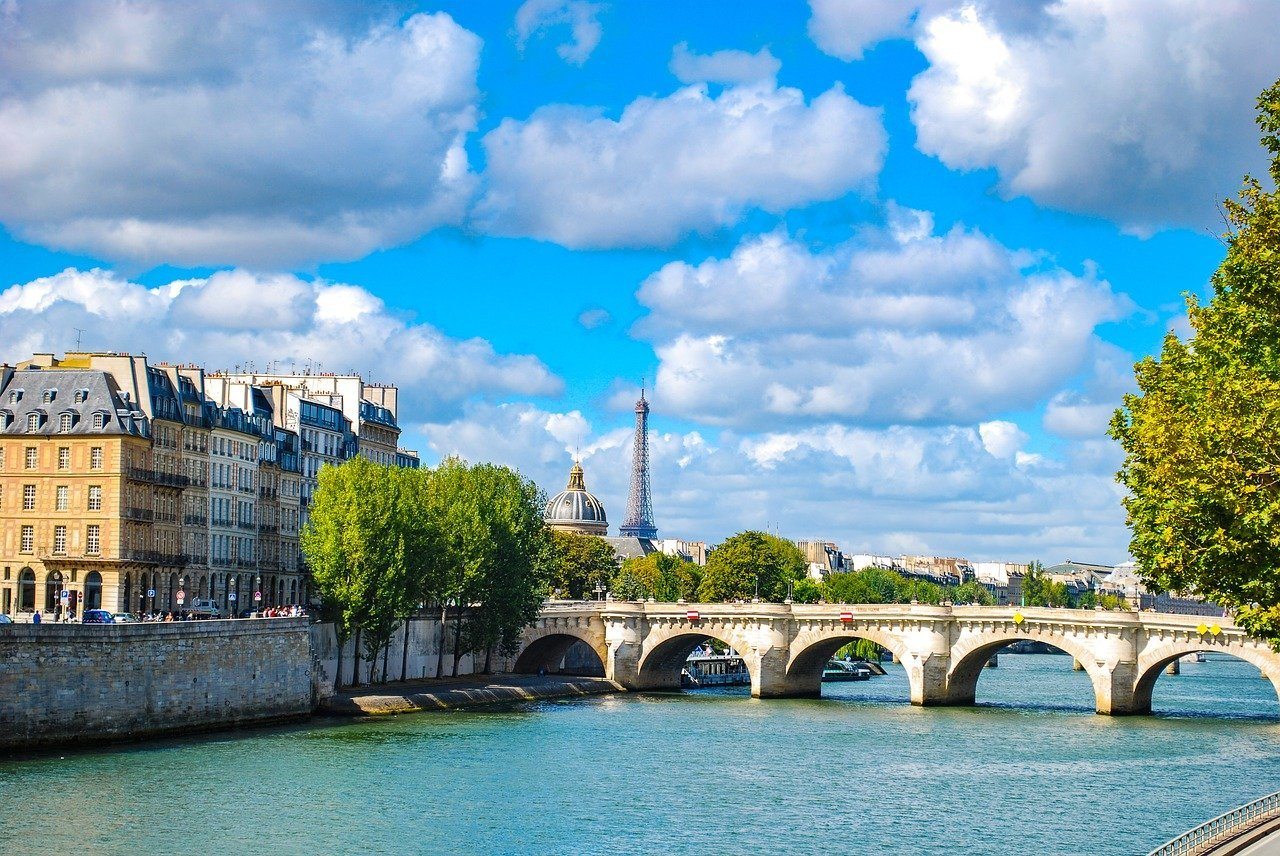 Chateau
If you are traveling away from cities and would like to experience French vineyards and the French countryside, you will certainly come across chateaus. These iconic French castles are fit for large groups and anyone who just wants to experience what it's like to live like royalties and nobilities.
Romantic and historical, these stately residences seem to come straight out of fairytales. Mostly equipped with all the modern conveniences, your stay will be comfortable and unforgettable. Just make sure to read the description to ensure you have everything you need. Chateaus can be on the pricey side, but for a once-in-a-lifetime experience, the price tag is worth it.
Why Stay in an Airbnb
If you're wondering why stay in a French Airbnb instead of a hotel or hostel in France? Then allow me to educate you. Airbnbs have a whole host of pros that, in my humble opinion, outway the pros of hotels and hostels any day. For example…
Unique Properties: Why stay in a boring hotel when there are unique Airbnbs in France for you to discover? It's not often you get to stay in say…a treehouse in France!
Affordability: France can be incredibly expensive if you don't know where to look for accommodations. Airbnb has numerous affordable but unique places that are cheaper than hotels.
Airbnb Experiences: A few things can make your vacation in France worthwhile and one of them is Airbnb Experiences. These small tours are organized by locals who have the best insights into your destination.
Privacy: You can find a diverse choice of private properties on the platform. Use the filter to find the one that ticks all your checkboxes.
Staying Long-Term: Staying for a few days? You'll be happy to know that you can get discounts for booking for more than a week or month.
The Top Airbnbs in France
So now you have some idea what you're looking for, it's time to take a look at the best of the best Airbnb in France! So, without further ado, here are the top 15 Airbnbs in France just for you.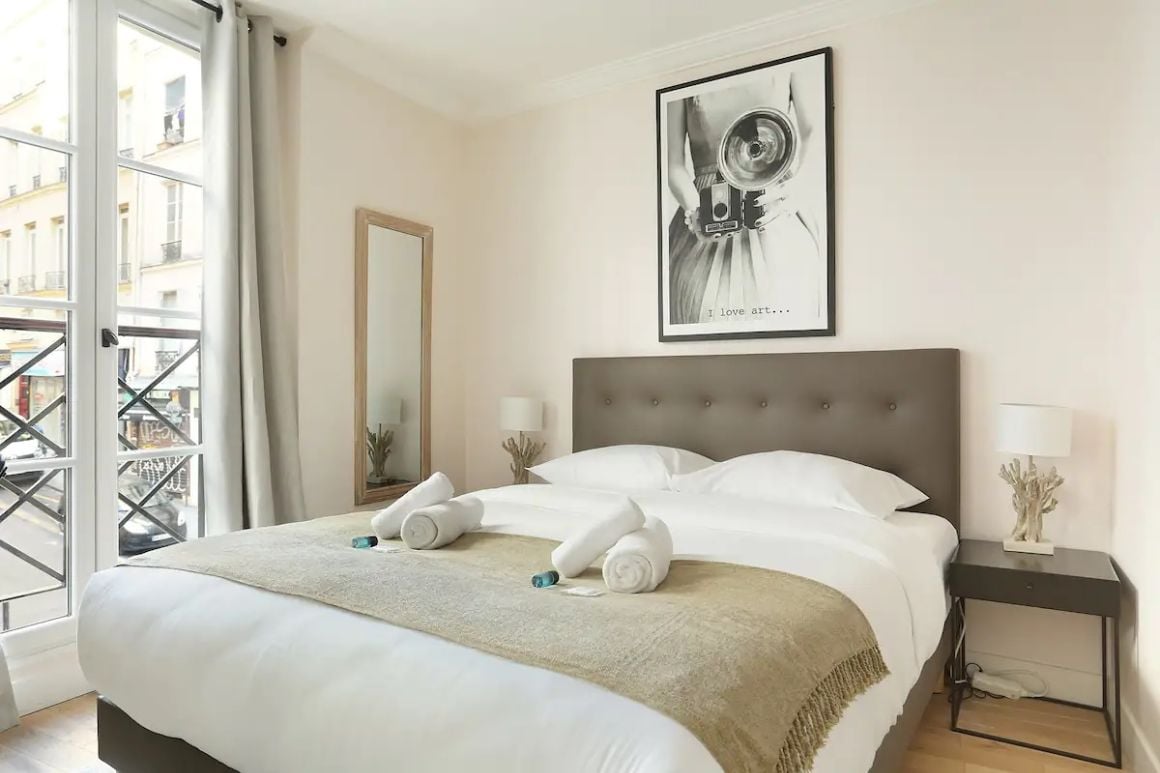 2 Guests
Shops and cafes at the foot of the apartment
Located in the heart of Paris, this spacious studio apartment is ideal for travelers who want to explore the city of lights in utmost comfort without breaking the bank. The Strasbourg Saint-Denis Metro station is just three minutes on foot from the apartment, which provides excellent access to all of the city's main attractions.
The apartment also comes with a good-sized bathroom, a kitchenette for preparing simple meals, and a washing machine for doing laundry (believe me, this is a luxury!). It's bright and airy, with two double windows that overlook the street below. Don't worry about noise though, previous guests have noted that it's quiet at night.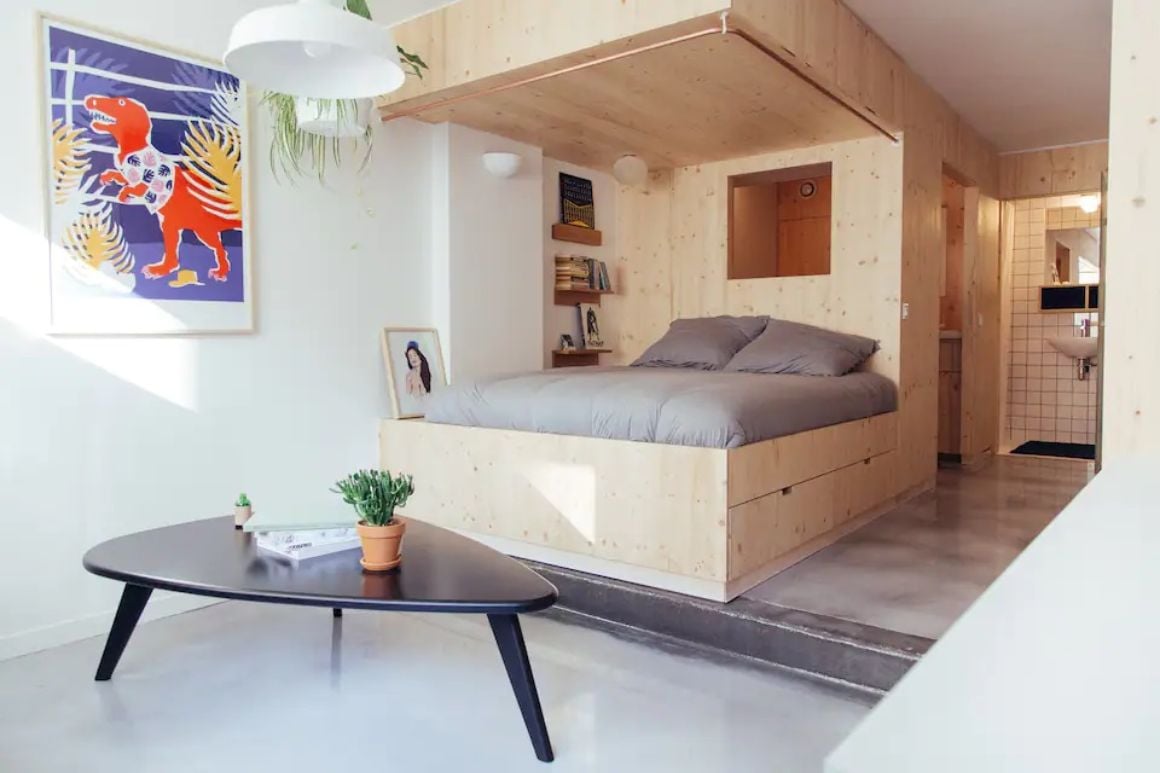 2 guests
Located between Montorgueil and Grands Boulevards
Paris can be very expensive so travelers will love this loft we found in the heart of the city that won't result in a major dent in your budget.
Situated in a quiet and safe street within walking distance to the train station, you need not worry about walking around the area even in the middle of the night after dining and drinking in the many bars and restaurants located nearby – perfect for those backpacking Paris!
The Grand Rex, one of the many attractions worth checking out in Paris is just down the street. The loft's Japanese architecture is both beautiful and practical and the area has plenty of space for a little kitchen and a dedicated place for working.
Best Airbnb for Honeymooners in Provence | Quirky Rock House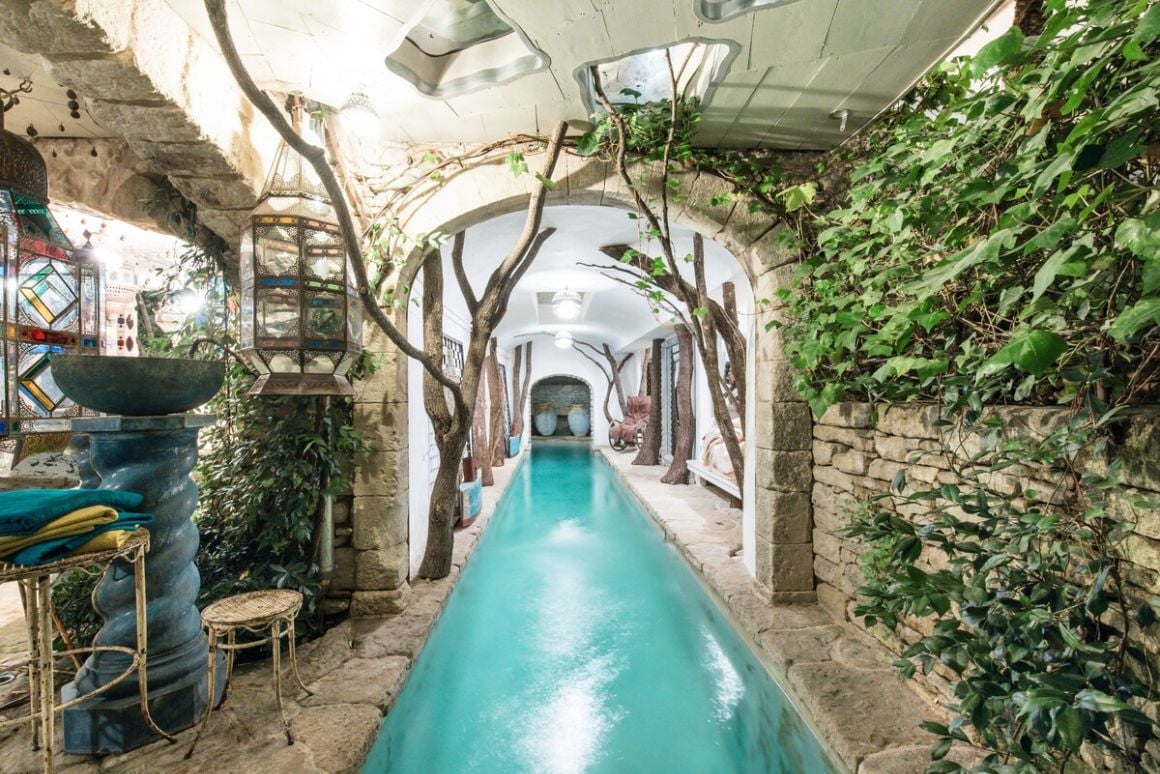 2 Guests
Terrace and garden
This unusual but absolutely magical property in Provence is perfect for couples looking to honeymoon in France. Unique antique pieces tastefully decorated interiors are a testament to the owner's antique dealing business.
Shared with other rentals on the property, the 12-meter lap pool is an excellent place to relax in, and the garden is another oasis that guests shouldn't miss.
Saunter to the numerous cafes and restaurants in the village of Goult for a lovely meal and explore the surrounding areas of the Alps at the same time. But if you'd rather stay in, this absolute gem of a home has a fully-equipped kitchen where you can prepare meals.
2 Guests
Located in the heart of Old Lyon
Located in the heart of UNESCO-listed Old Lyon, this super chic loft is the perfect place to stay in Lyon as it has everything you will ever need for a comfortable stay while squeezing in some work at the same time. Places of interest are within easy reach on foot, but if you're not big on walking, you can always get on a bike and explore the area.
Have your fill of sumptuous French food from the dozens of restaurants nearby and the quaint little bakery across the street is perfect for those craving French pastries and bread. The lively night scene is also the perfect end to a full day hard at work on the loft's dedicated workspace.
Is This the Best Backpack EVER???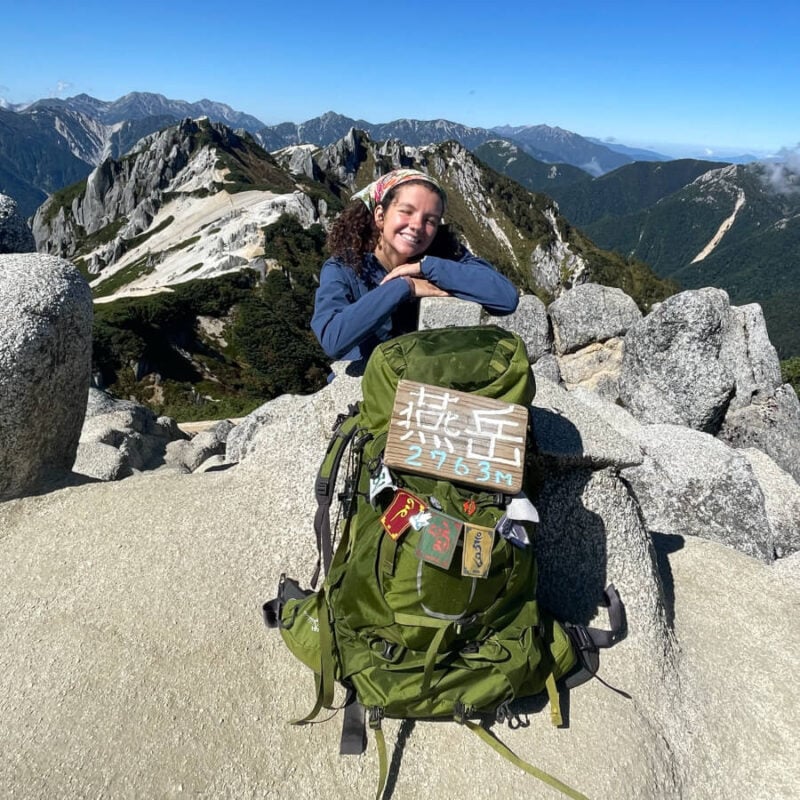 Most Romantic Airbnb for Couples in France | Apartment in the Alpes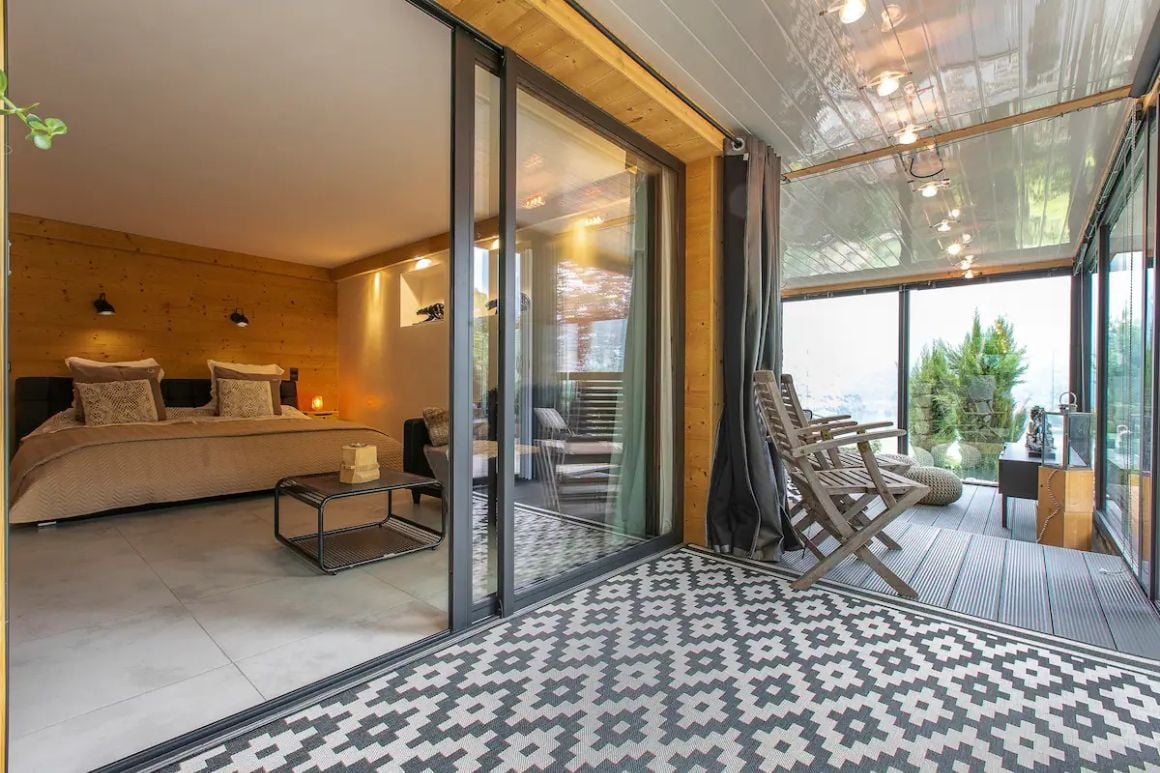 2 Guests
Various activities in the area
Impress your partner with this gorgeous home which comes with panoramic views of Lake Alguebelette in Novalaise in the French Alpes. With all the amenities it has to offer such as a heated swimming pool, terrace, spa, and garden, you might just be tempted to stay indoors for the duration of your winter vacation.
In the summer, there are other activities such as boating, paddleboarding, canoeing, hiking, and paragliding. The outdoor sauna with wood fire is the perfect relaxation after a day at one of the various ski resorts located about an hour or so from the property and the kitchen is well-equipped if you'd like to prepare meals for you and your partner.
6 Guests
Near restaurants and shopping area
This elegantly decorated apartment is the perfect place for friends looking for a place to stay in Nice, France without spending too much money.
The authentic period furniture would make great content for your Instagram account and the apartment's amazing location in central Nice ensures that you are at arm's length of the local bars and restaurants. Additionally, the apartment is close to the beach and the Old Town can be easily reached on foot.
Fancy some shopping? No worries, a plethora of stylish boutiques are in the area. The tram stop is only a few yards away and will take you to the train station where you can go on day trips around the region.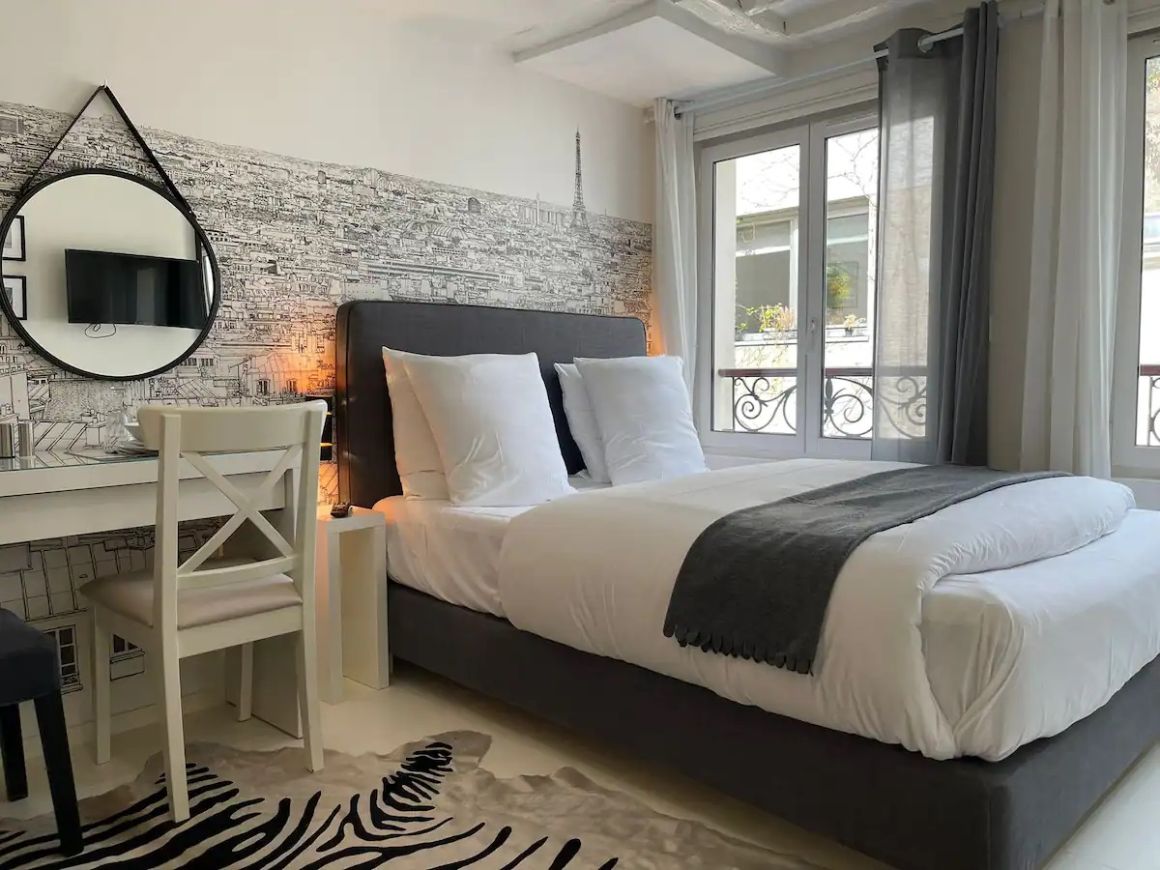 2 Guests
Close to metro station
The perfect residence from where you can experience Paris' lively nightlife, this home is in the heart of Marais and just two minutes away from the Rambuteau metro. It's close to museums, a variety of shops, and the trendiest bars so you're just moments away from all the great parties and happenings the city of lights has to offer.
Equipped with everything you will ever need to make your stay comfortable with bakeries, groceries, and restaurants just nearby, the stylish studio is spacious enough for a couple or two friends traveling together who'd like to save some money but still be able to enjoy the entertainment Paris offers.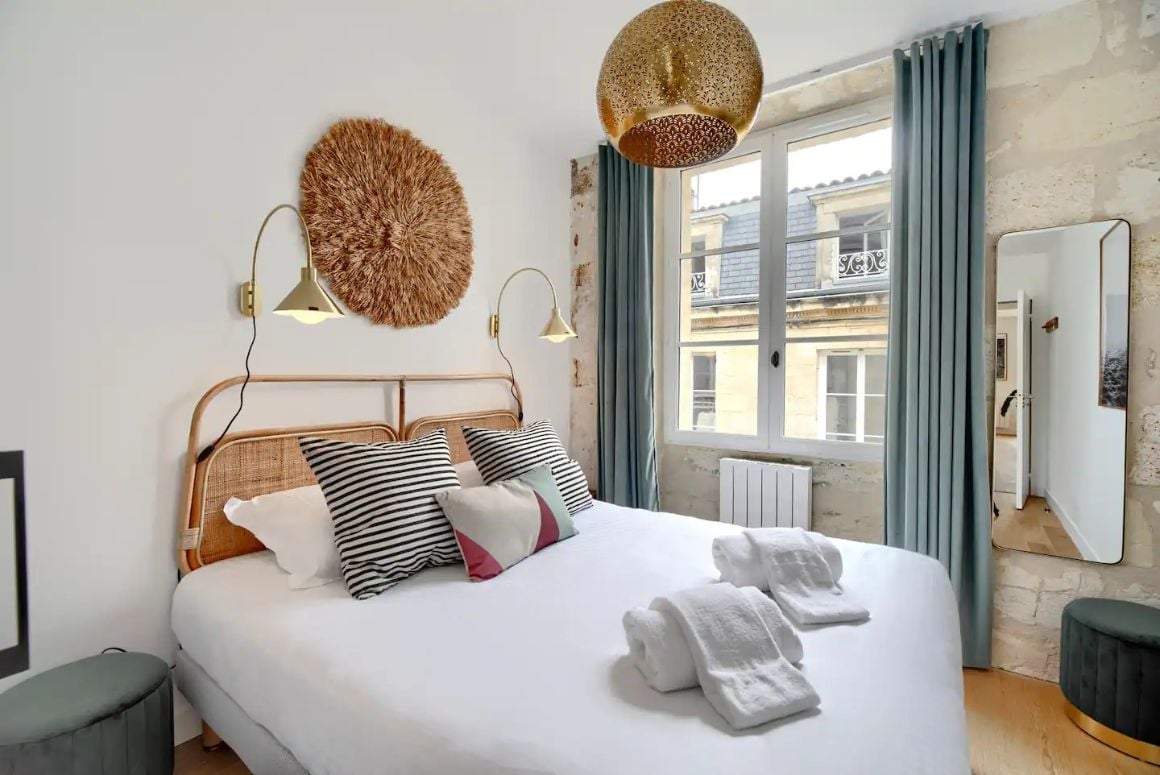 2 Guests
Near shops and restaurants
This stylish apartment is the perfect place to call home when staying in Bordeaux for a few weeks. Located centrally, the property is close to restaurants so you can easily sample local cuisine, and is the prime spot for sampling Bordeaux's world-famous wines.
The bakery just up the street has great offerings too. Although it's ideal for two, the apartment can comfortably accommodate three people so that's even greater savings for you.
You can easily go walking to various points of interest but transport is nearby if you'd rather not go on foot. The tiny terrace is perfect if you want to get fresh air in the morning or just observe Bordeaux with a cup of coffee in your hand as it rouses from its sleep.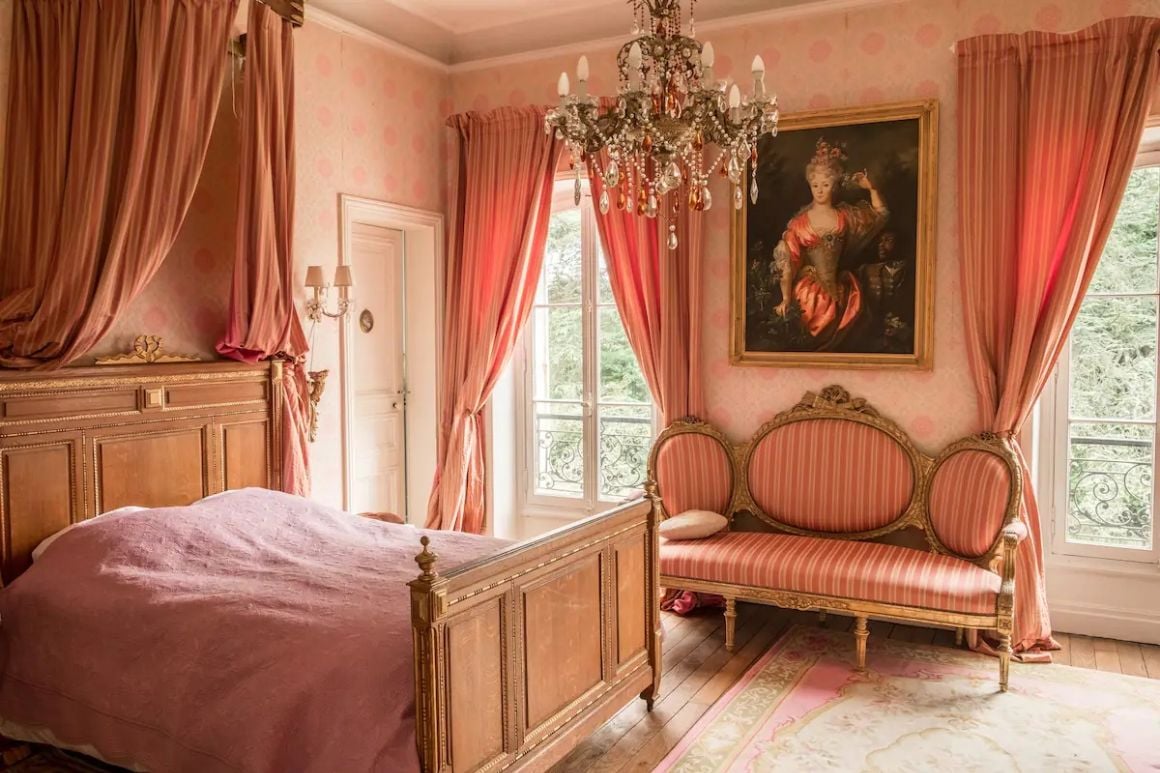 8 Guests
Located near a river
Staying in this restored castle is like stepping back in time. Steeped in history, this chateau in Burgundy has acres of surrounding gardens, as well as its own little river, and is equipped with the most modern conveniences such as Wi-Fi and central heating.
Take a dip in the sizable swimming pool and enjoy some BBQ or take a leisurely stroll and discover the beauty of the surrounding areas.
Exquisitely decorated with period pieces, this truly unique and iconic chateau is one for the books with paintings of past kings and queens adorning the wall. Meals can be enjoyed in the large dining room but the outdoor dining area will suffice too if you'd rather dine al fresco.
6 Guests
Easy access to the beach
Yes, you read it right, this is the property of the famed author of one of the most recognizable cookbooks on Earth. You can let your inner cook shine through and showcase your culinary skills in one of the two exquisitely designed chef's kitchens. Aside from that, there's a Tuscan grill, pizza oven, and a BBQ outside.
Need a break from all the cooking? Head to the beach to unwind or enjoy the acres of greenery and gardens on the estate. The property enjoys quiet seclusion but it's nearby stores, groceries, and perfume factories. The home comfortably sleeps six adults so you and your food-loving family or friends can immerse yourself in a truly unforgettable experience.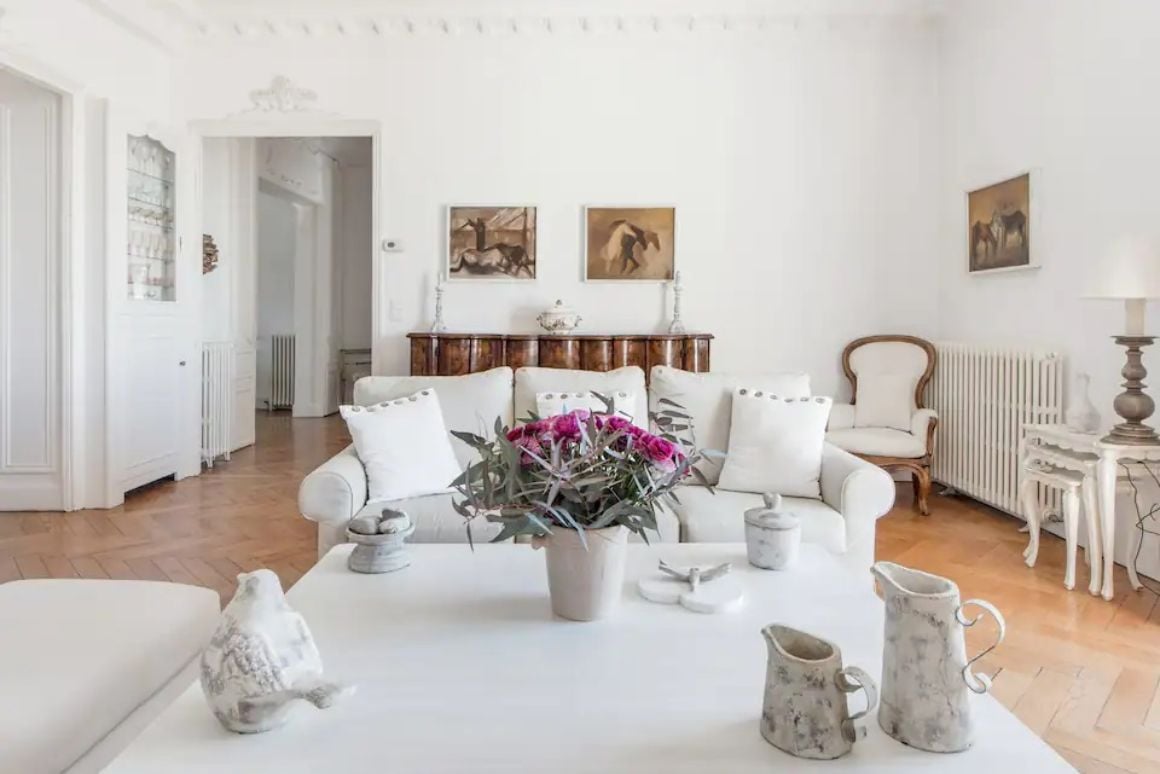 6 Guests
Short distance to the port
With a penthouse as gorgeous as this, who would want to leave? Every nook and cranny looks like it belongs to a home and lifestyle magazine and you can get more than your fill of Instagram-worthy pictures.
The balcony is an excellent area to sip a cup of coffee while enjoying the picturesque mountain and beach views while the recreation area has all the equipment you need to ensure you don't flake on your workout plans.
A short walk away, you will find the Harbor District, the Bohemian District, and numerous lounge bars and restaurants and you'll be happy to know that the garage has enough space for two cars in case you're driving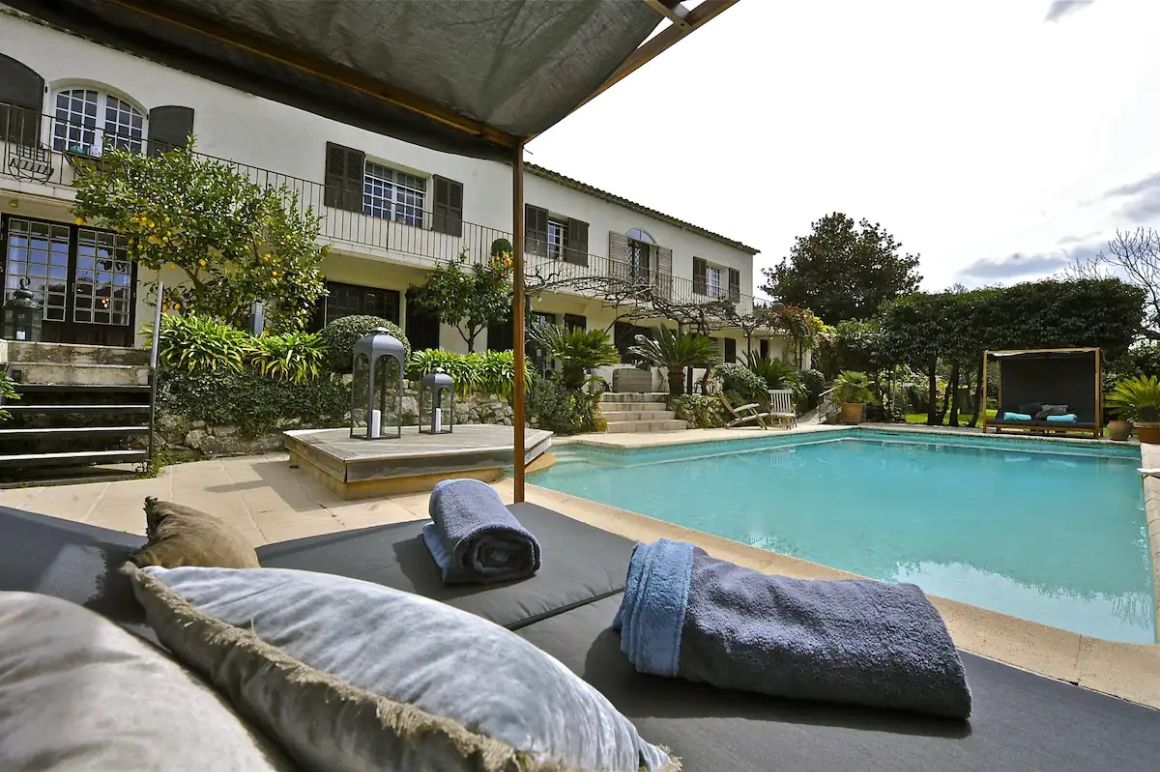 8 Guests
Close to shops and amenities
Say goodbye to the city and rejuvenate yourself in the bucolic setting of this quiet but luxurious country house located in Grasse, the city of perfumes.
Complete with a pool, hot tub, and an enchanting garden, the property is perfect for events such as weddings and birthdays, but is also ideal for those who would like to relax and rejuvenate themselves in opulence.
You can enjoy your morning coffee on the terrace which provides unrivaled views of the countryside and relish a glass of French wine in the evening by the pool. Satiate your thirst for culture by visiting the nearby museums and monuments and treat your nose to some of the most heavenly scents by going to one of the three perfume factories.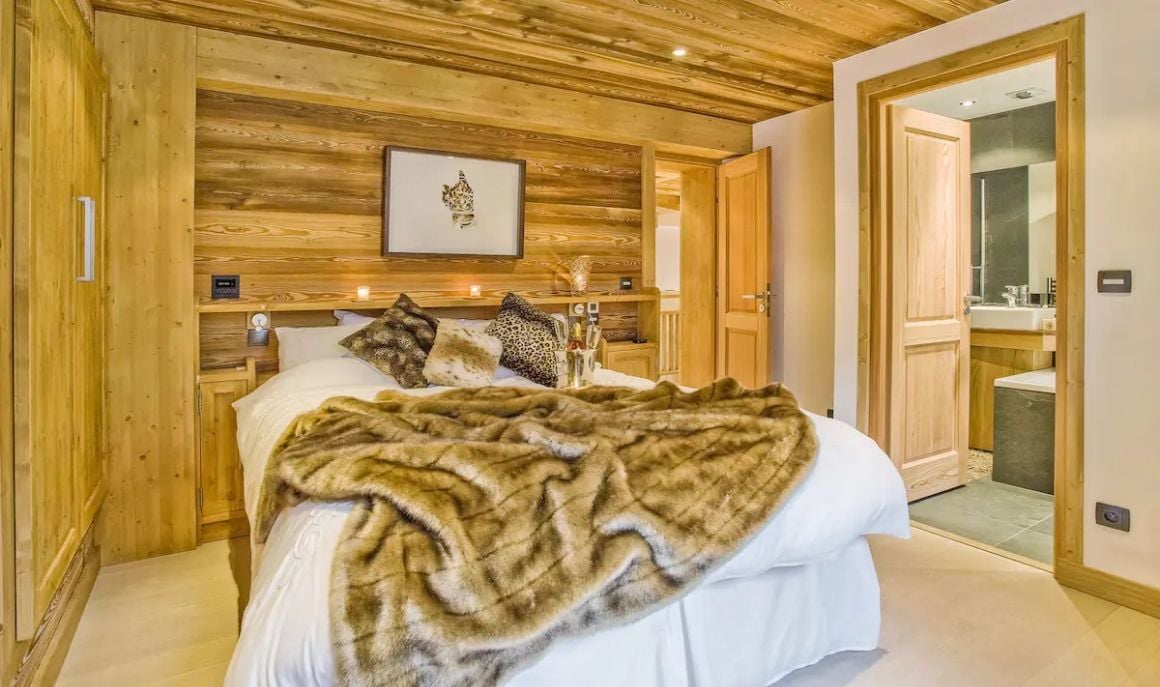 11 Guests
Sauna and massage room
This charming chalet is perfect for families or groups of friends who would like to enjoy the French Alps. Only five minutes away from the base of Mont Blanc and downtown Chamonix, it has easy ski access so you can enjoy the Alps to the fullest.
If you'd rather stay in, there's plenty at home to keep you entertained such as the pool table, hot tub, wet bar, and games room.
After a tiring day, you can always come home to the sauna and the massage room, or just enjoy a movie in front of the fire. Take a stroll to Chamonix and experience the best French restaurants and cafes and indulge in a little shopping. Aside from mountain biking, hiking, and skiing, you should set aside some time to enjoy the vibrant nightlife.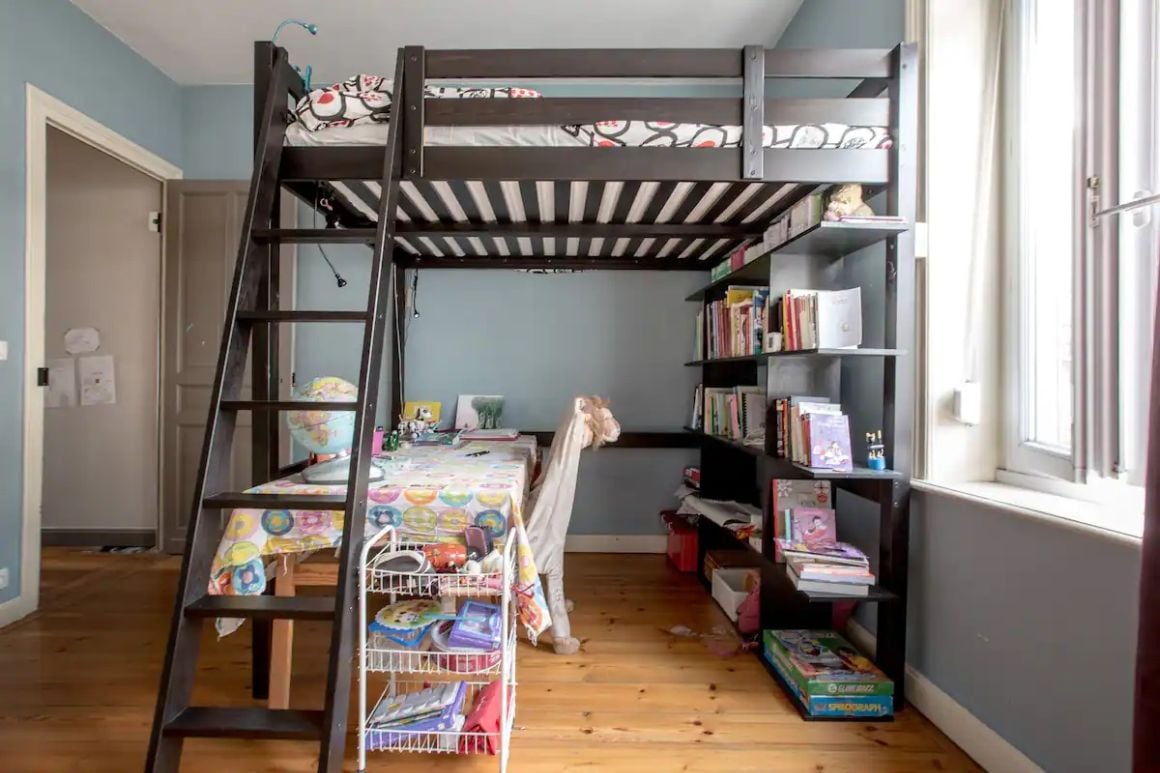 2 Guests
Near markets, bars, restaurants
Ideal for families with children, this entire home in Wazemmes is located in a quiet street but is close to the subway so you have problems getting out and about since all the tourist attractions are accessible by metro.
Close to shops and markets, you can always buy provisions and prepare meals in the home's modern and well-equipped kitchen. Bars and restaurants abound in the area too, perfect for when you like to head out for dinner and drinks.
Aside from the two bedrooms with bunk beds which children will love, this bright and spacious home has plenty of children's books and a music room with a drum set that guests can use.
Perfect Airbnb for Solo Travelers in Toulouse | Apmt in Historic Center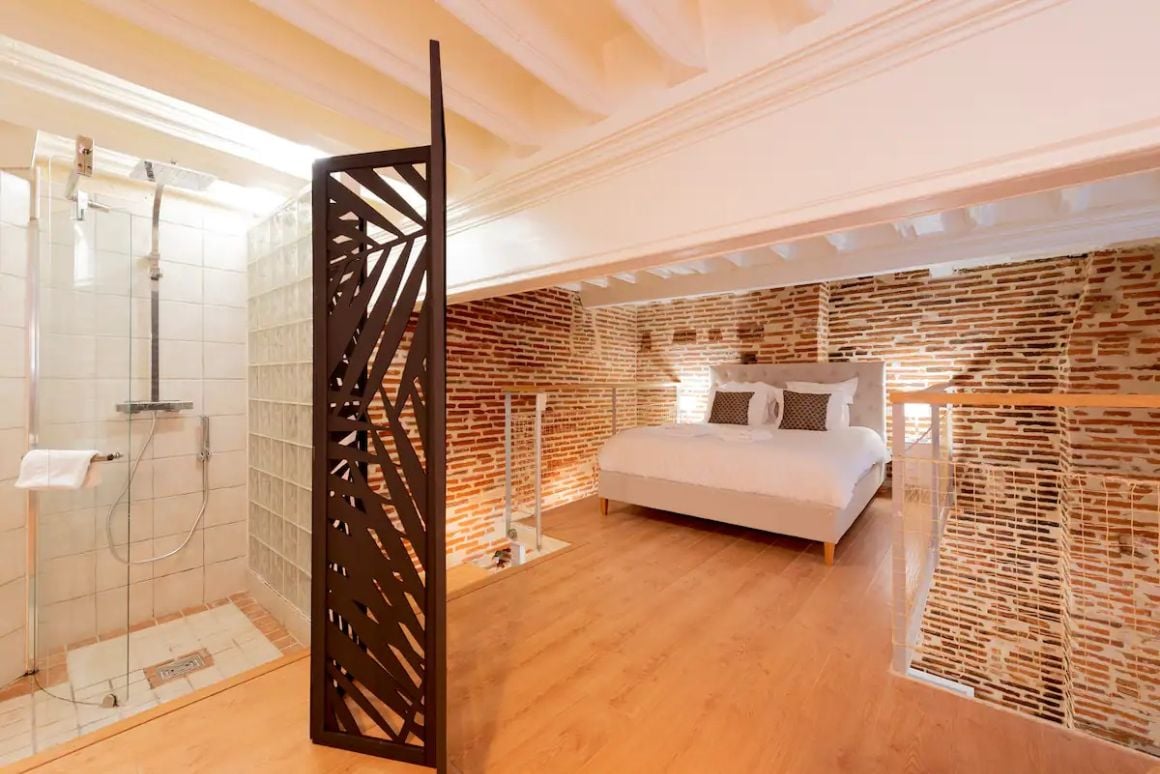 If you're into history, you will be delighted to stay in this apartment that's considered a historic monument built almost 500 years ago.
Located in a Renaissance-style majestic tower, this apartment provides all the modern comforts you need for an unforgettable stay in Toulouse. With its excellent location, you get to be close to town yet have a quiet place to retire.
The Esquirol metro station is just a two-minute walk from the apartment and the Matabiau Sncf train station is less than 10 minutes away if you take public transport. The airport is approximately 15 minutes by taxi and the airport shuttle serves the area too. On, don't forget to sample the famous waffles located just right down the street.

Our GREATEST Travel Secrets…
Pop your email here & get the original Broke Backpacker Bible for FREE.
Top 5 Airbnb Experiences in France
Seeing the most beautiful accommodations in France is enough to get you packing out of excitement but let's take a break and turn our attention to some of the most interesting and coolest things you can do once you get there.
Airbnb Experiences are tours and activities organized for small groups. With them, you can see your destination in a whole new light and experience it through a local's eyes.
In a country as big and as interesting as France, you will never run out of things to do. We have made the task easier for you by selecting some of the best experiences which we think you'll have a blast with.
$93/person
2.5 hours
Up to 8 persons
Nothing says France more than pain au chocolat and croissant and during this interactive cooking lesson, you're gonna learn how to make them from scratch with the guidance of an experienced French baker.
The small group ensures a personal touch and guarantees that everyone in the class gets the attention they need during the entire baking process. The workshop is located in an iconic neighborhood that is only a stroll away from the Louvre and the Musee d'Orsay, so you can easily insert some sightseeing after the baking class.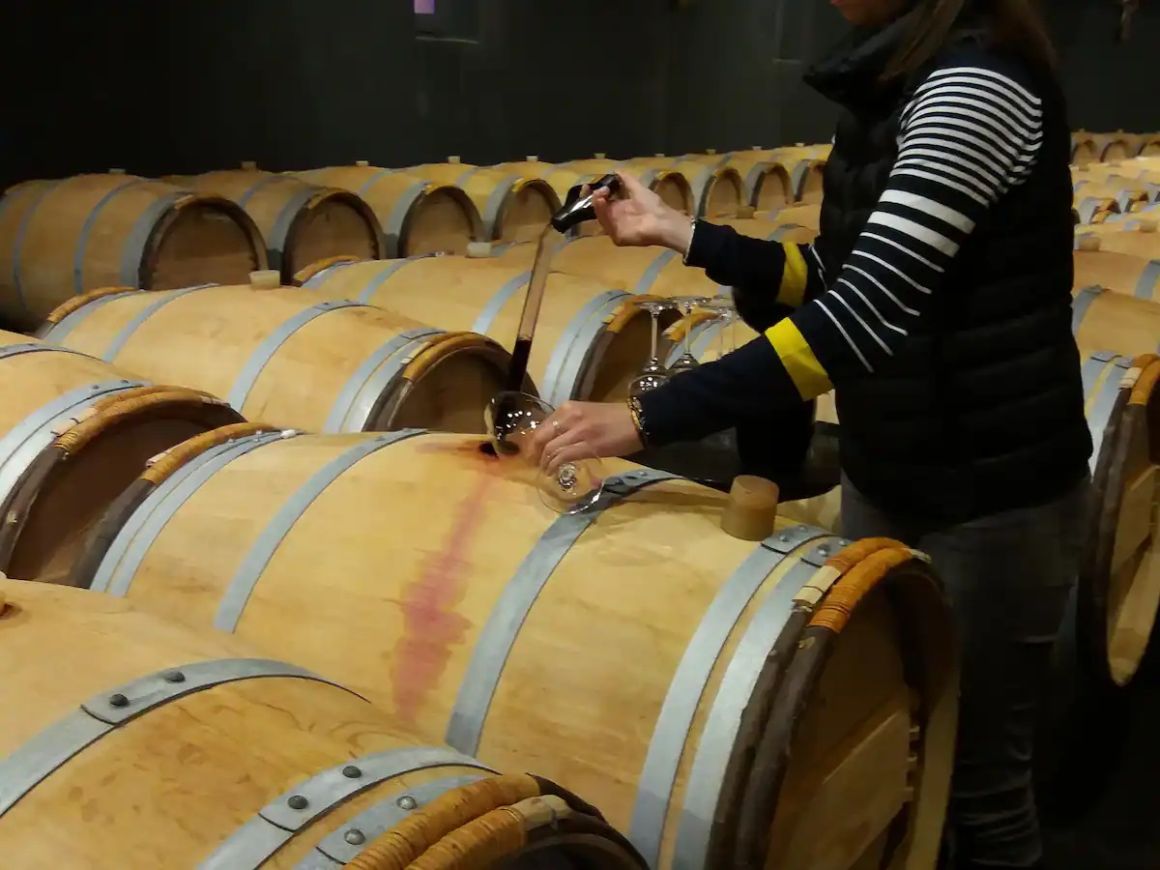 $98/ person
Up to 5.5 hours
You're not doing Bordeaux right if you don't indulge in a little wine tour. This wine tour is conducted in either English or French and will take you to two wineries in the medieval village of Saint-Emilion, one a family-run estate.
Guests can enjoy a minimum of five wine tastings with French aperitif. You will learn about the history of the estate, see the oak barrels, and get an introduction to the aging process.
Ensure that you have taken your lunch before the tour starts as only small portions of food will be served during wine tasting.
$249/person
Up to 3.5 hours
See the Loire Valley from a different perspective from up above on a hot air balloon. Fly over majestic castles, enchanting chateaus, and grand manors. Not only will you see unique architecture and buildings with long histories, you will discover the local area's wildlife. The tour includes a safety briefing by a pilot, being up in the air for an hour, and a traditional toast upon landing. Make sure to bring your camera or mobile phone as the flight happens before sunset and there are plenty of panoramic views that deserves a lot of pictures.
$28/person
Up to 2.5 hours
The historical city of Nice awaits you on this walking tour which will take you to the old part of with its baroque churches, narrow streets, little boutique shops, and restaurants that serve the best French cuisine.
Conducted by a local, you will discover the city's hidden gems and magnificent sights. In addition, you will get valuable tips on the best places to eat and we mean places where locals go to satisfy their hunger. Make sure that you wear comfortable walking shoes and an empty stomach to enjoy this tour to the fullest.
Spend the best part of two hours wandering the dark streets of Paris and discover for yourself the city's gruesome secrets.
Listen in rapt attention as the guide discusses the serial killers, torture, alchemy, vampires, popular murders, ghosts out for revenge, and orders hidden in secrecy. Among the places you will visit are the city's darkest cemetery and the place where Marie Antoinette was kept when she was still on trial.
Wear comfortable shoes, clothes appropriate for the weather, and don't forget to bring enough water. Paris can also be rainy at times so make sure you have an umbrella.
Insider tip: don't watch 'As Above So Below' before doing this tour…
Don't Forget Your France Travel Insurance
ALWAYS sort out your backpacker insurance before your trip. There's plenty to choose from in that department, but a good place to start is Safety Wing.
They offer month-to-month payments, no lock-in contracts, and require absolutely no itineraries: that's the exact kind of insurance long-term travellers and digital nomads need.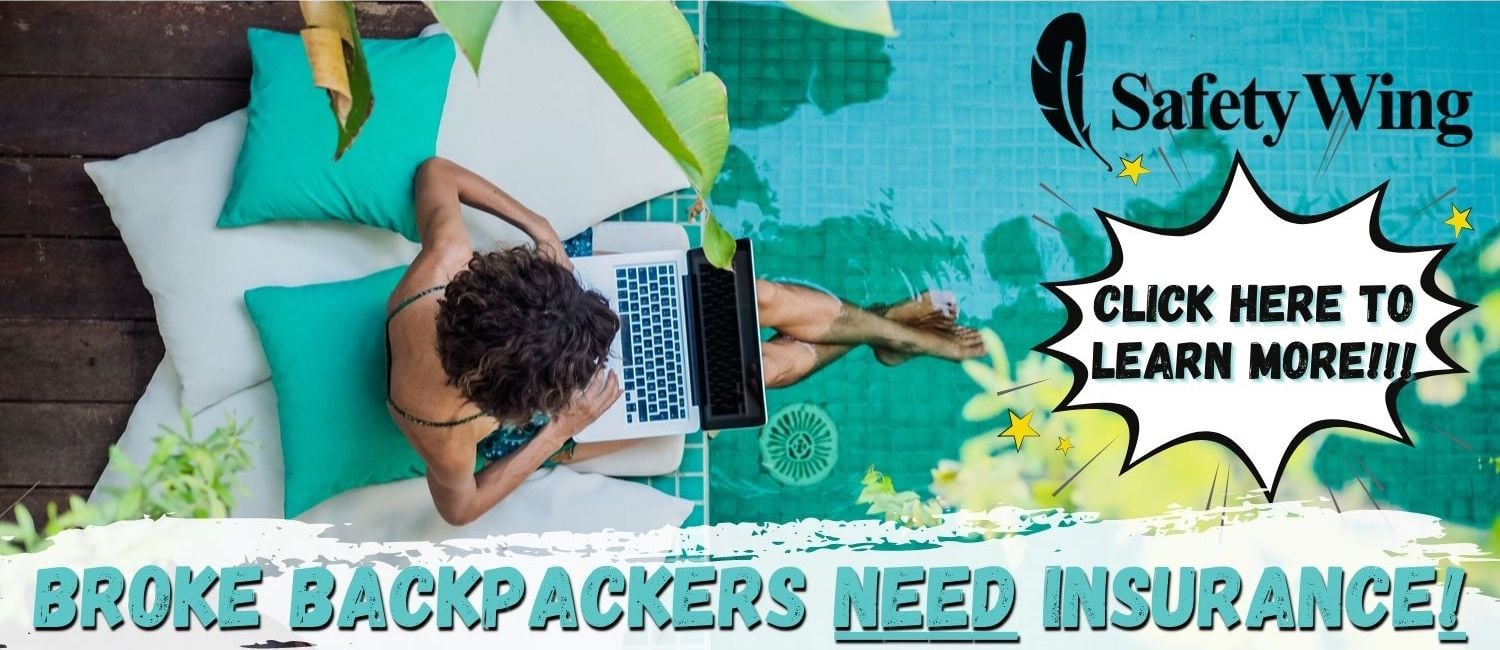 SafetyWing is cheap, easy, and admin-free: just sign up lickety-split so you can get back to it!
Click the button below to learn more about SafetyWing's setup or read our insider review for the full tasty scoop.
Final Thoughts on France Airbnbs
Without a doubt, France is one of the most beautiful countries in the world. While Paris may have most people's attention, other places should not be missed such as St. Tropez, Bordeaux, and Provence. All the Airbnbs in France we have listed here are functional, stylish, and have the best locations.
Finding the right Airbnb in France can make or break your French vacation and with so many to choose from, it can be confusing. You want a place which has all the things you need and offers you great value for your money.
I hope you can realize your dream vacation in France, wherever in the country you wish to go to. Do you have a favourite Airbnb from my list? Let me know in the comments.
Lastly, for peace of mind, make sure you have travel insurance. You never need it until you don't have it.
---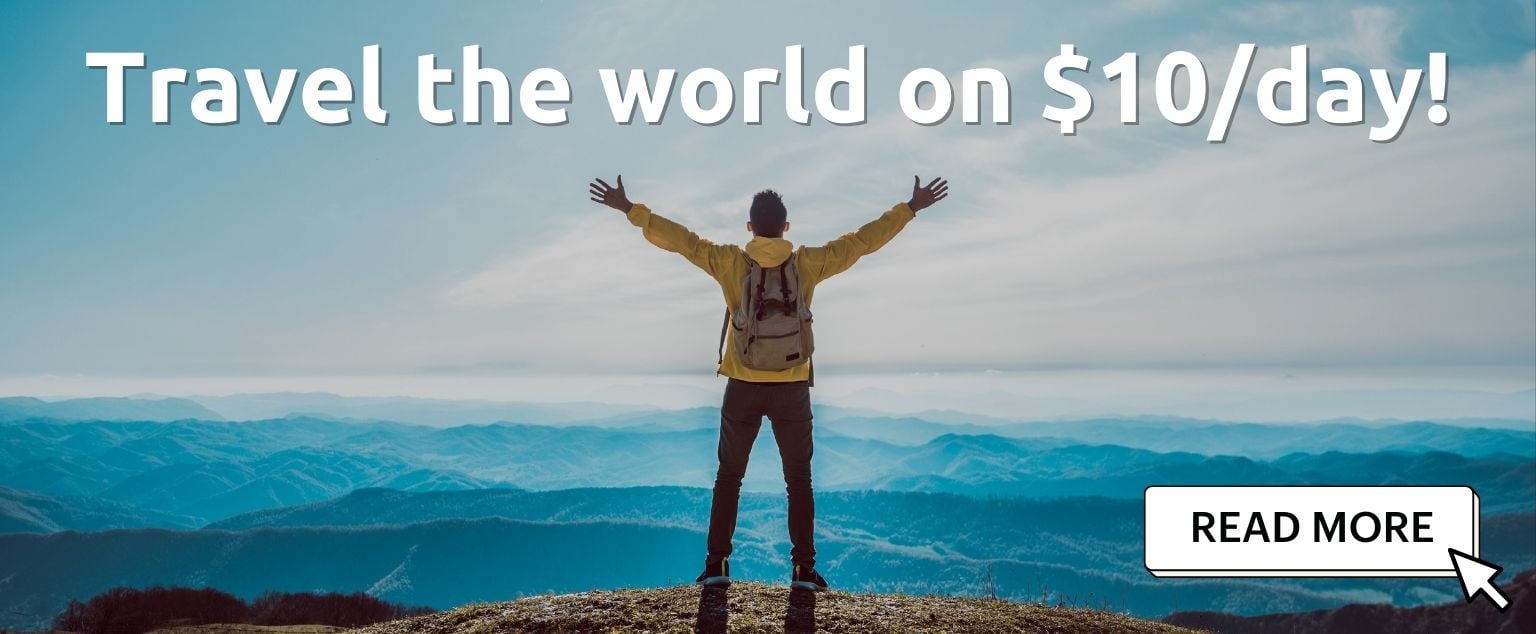 And for transparency's sake, please know that some of the links in our content are affiliate links. That means that if you book your accommodation, buy your gear, or sort your insurance through our link, we earn a small commission (at no extra cost to you). That said, we only link to the gear we trust and never recommend services we don't believe are up to scratch. Again, thank you!