Paris has many personalities: the elegant, the charming, and the one-step-ahead-in-fashion.
The brightly polished tourist hot spots are just one facade of this incredible city. I have been lucky enough to live in France twice during my life, and I still have so much of Paris to discover.
Paris is the Ville de lumière. Hosting a number of rebels, progressive thinkers, and romantic artists, Paris challenges the status quo, leaving space for debate, the avant garde, and the dreamers.
Surround yourself with luxury style around the Champs-Élysées or soak up the bohemian ambience of Montmartre. Each arrondissement (suburb) comes with its own charms and character.
In this article, we'll uncover the BEST hotels in Paris for you and your travel needs. Before booking your hotel in Paris, check out these tips and tricks on what you should expect.
Paris' buildings all have their own captivating uniqueness and history. The hotels in Paris allow you the chance to stay in a breathing piece of history, decorated tastefully (this is Paris after all) in modern and classic designs.
When considering the best hotel in Paris for you, the main criteria to consider is the location and amenities. It is also important to read reviews and check the ratings of these hotels on third-party websites – so that you can see if they are everything they say they are.
Each traveller coming to Paris is looking for something different. For our budget travellers, it is worth giving up a few surplus amenities for a good location. For others, the need for a quiet respite from the bustling streets is the priority.
I have considered all these important factors to help you decide on where best to stay in what I would argue is one of the best cities in the world. Whether you are a solo traveller, on a romantic getaway, or are simply having a quick weekend holiday, this list will have the best Paris hotel to suit you.
Allons-y (Let's go)!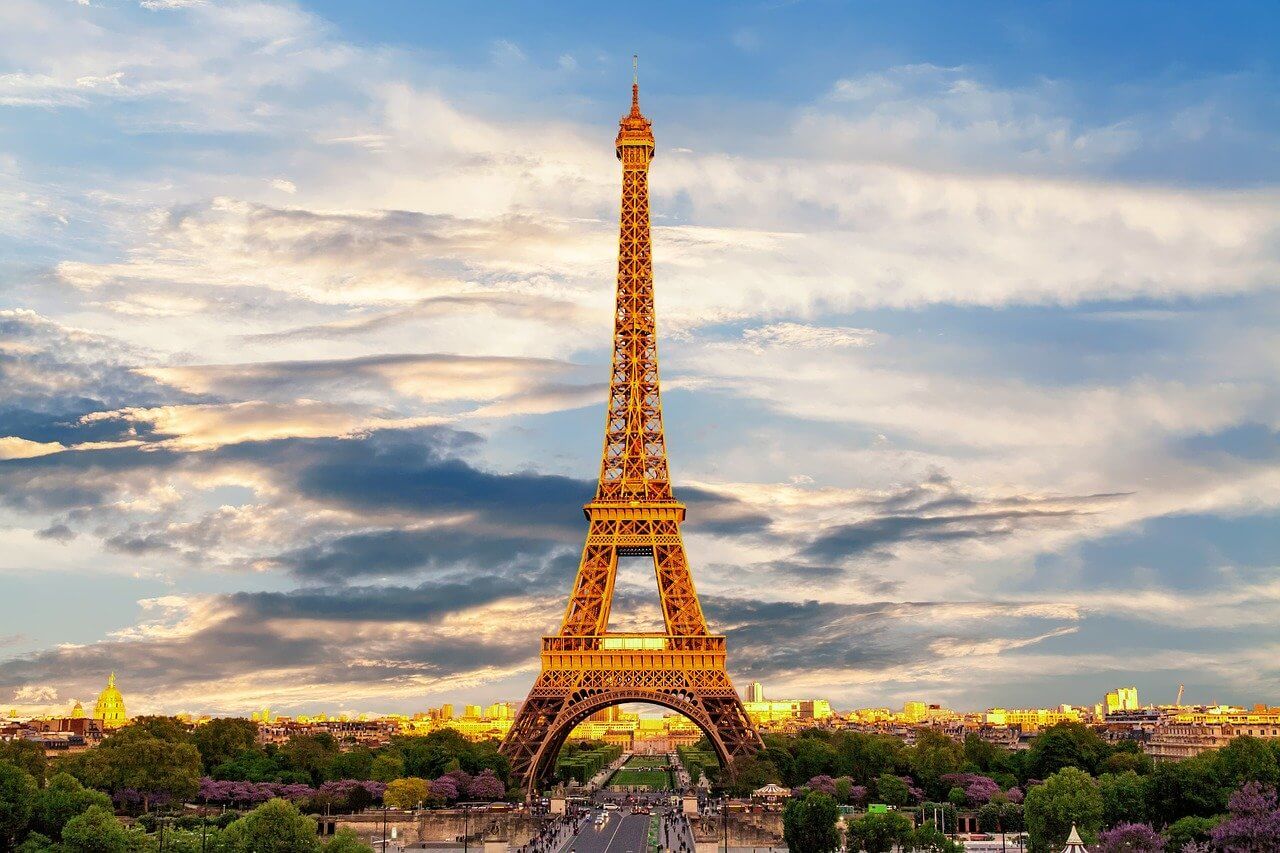 Selection Criteria
Just like choosing the perfect boulangerie to become your local, there are a number of important factors you need to consider when selecting the right hotel for you.
Location – Location is one of the most important factors when choosing a hotel in Paris. All the neighbourhoods of the city have their own quirks and character and you need to decide what your priorities are. Those with a couple of days to visit Paris should consider central areas such as the Champs-Élysées, whereas those wanting more local vibes would be better off in Montmartre. Bear in mind that more central locations will often have bigger price tags compared to hotels further off the tourist path.
Customer reviews and ratings – Thanks to the internet hotels can no longer sugar-coat their customers' bad experiences. Likewise, smaller, lesser-known accommodations can be better discovered through the power of a 5-star rating. Always check the ratings of your hotel picks to ensure that the pictures are everything they say they are!
Amenities and services – Travellers will have different priorities when it comes to amenities and services. For those travelling on a budget, forfeiting a spa treatment is worth the savings. For others, a king bed is a deal breaker. This list gives you an overview of all the amenities and services offered by the hotels, allowing you to decide whether the pool is worth the price.
Price range – There is a big spectrum of both expensive and budget hotels in Paris. Don't worry, we've catered to all our broke and not-so-broke backpackers within this list. While I know not all of you will be able to afford the 5-star luxury hotels, I've added a sneaky couple here just so you can see how the other half live. Even if you aren't staying at one of the top-end hotels, it is often worthwhile to see if you can use their facilities or enjoy a drink at their (many) rooftop bars.
Unique features or experiences – All the hotels on this list have been chosen due to offering their customers first-rate service and unique experiences. Whether you love old historical buildings or Renaissance interior design, this list will have something for everyone.

Unlock Our GREATEST Travel Secrets!
Sign up for our newsletter and get the best travel tips delivered right to your inbox.
Champs-Élysées
When you think about Pris, chances are you are imagining the Champs-Élysées neighbourhood. it celebrates beautiful boulevards and key sites such as the Louvre Museum and Arc de Triomphe – the main reason for many people to come to France. Champs-Élysées is one of the most sophisticated, and stylish neighbourhoods Paris has to offer.
This high-end arrondissement is perfect for those wanting views of the Eiffel Tower, and easy access to some of the best landmarks in the city. Not to mention the shopping opportunities on the famous Champs-Élysées street.
La Réserve Paris – Hotel and Spa has one of the best locations in Paris and is a particular favourite for couples. Overlooking some of the city's jewels such as the Eiffel Tower and hidden just behind the Champs-Élysées, this hotel allows you experience the true heart of Paris. A row of trees provides a sense of intimacy and peace, while the Elysée gardens are also a short walk away.
La Réserve Paris – Hotel and Spa is home to a two-star Michelin restaurant by Jérôme Banctel and the hotel also has a host of high quality amenities such as a 16m indoor pool, fitness area (with sports coach) and a hammam. La Réserve Paris – Hotel and Spa also provides a range of experiences and offers such as guided tours around the Montmartre vineyard and private concerts.
For a hotel with the best view of the Eiffel Tower, Shangri-La is the perfect choice. This hotel provides you with a taste of the lavish lifestyle of its former resident Prince Roland Bonaparte, with custom-made furniture, marble bathrooms and crystal finishing.
Blending both European and Asian aesthetics, the Shangri-La has been awarded Palace distinction, with a range of amenities including a 17m pool, a hammam, a historic billiard room with fireplace, and in-room spa experiences. Not only will you get to live in the residence of French royalty, but you will also get to dine at the only Michelin-starred Chinese restaurant in France.
The Shangri-La is one of the nicest hotels in Paris and is also in a fantastic location, just 500m from the Place Trocadero and 100m from the metro station.
Paris is such a photogenic city, and what better place to get your pictures than from a stylish rooftop with 360° panoramic views of the City of Lights? The Hotel Raphaël seeks to revive the roaring twenties, with its beautiful (and genuine) antique furniture, hand-carved wood panelling, and walls decorated in hand-painted murals.
The rooms of the Hotel Raphaël are designed in a Louis XV and XVI style, with attentive concierges to cater to all your needs. With a gastronomic restaurant and bar, you will be able to discover why the French are so famous for their cocktails and cuisine.
While there are many hotels on our list in spectacular locations, the Hotel Raphaël truly rivals the finest of them in terms of the best location. There aren't many places where you can see the Eiffel Tower, Arc de Triomphe, and Sacré Cœur all from the comfort of your table.
Marais
The Marais is one of the most historic neighbourhoods in the city, with a rich past and stunning architecture. Decorated in cobblestone streets, charming gardens, and littered with mansions, this was the neighbourhood of aristocrats between the 13th and 17th centuries.
The area is a very popular place to stay on a short Paris itinerary with a central location and old-style feel. Enjoy the large number of museums and art galleries this quarter has to offer, or simply enjoy a promenade along the Seine.
Hotel Marais Home is a good option for those who like comforts but want something between super-luxury and budget hotels in Paris. Right around the corner from Place de la République, you can also get to the metro with zero stress.
This three-star hotel is simply but beautifully designed with those all-important extra-comfy beds. Guests have access to a gym and a lovely patio to enjoy the views of the city. There are also wellness facilities like a spa, sauna, and hammam for an extra cost, allowing you to have some peaceful quiet on a crazy weekend in Paris.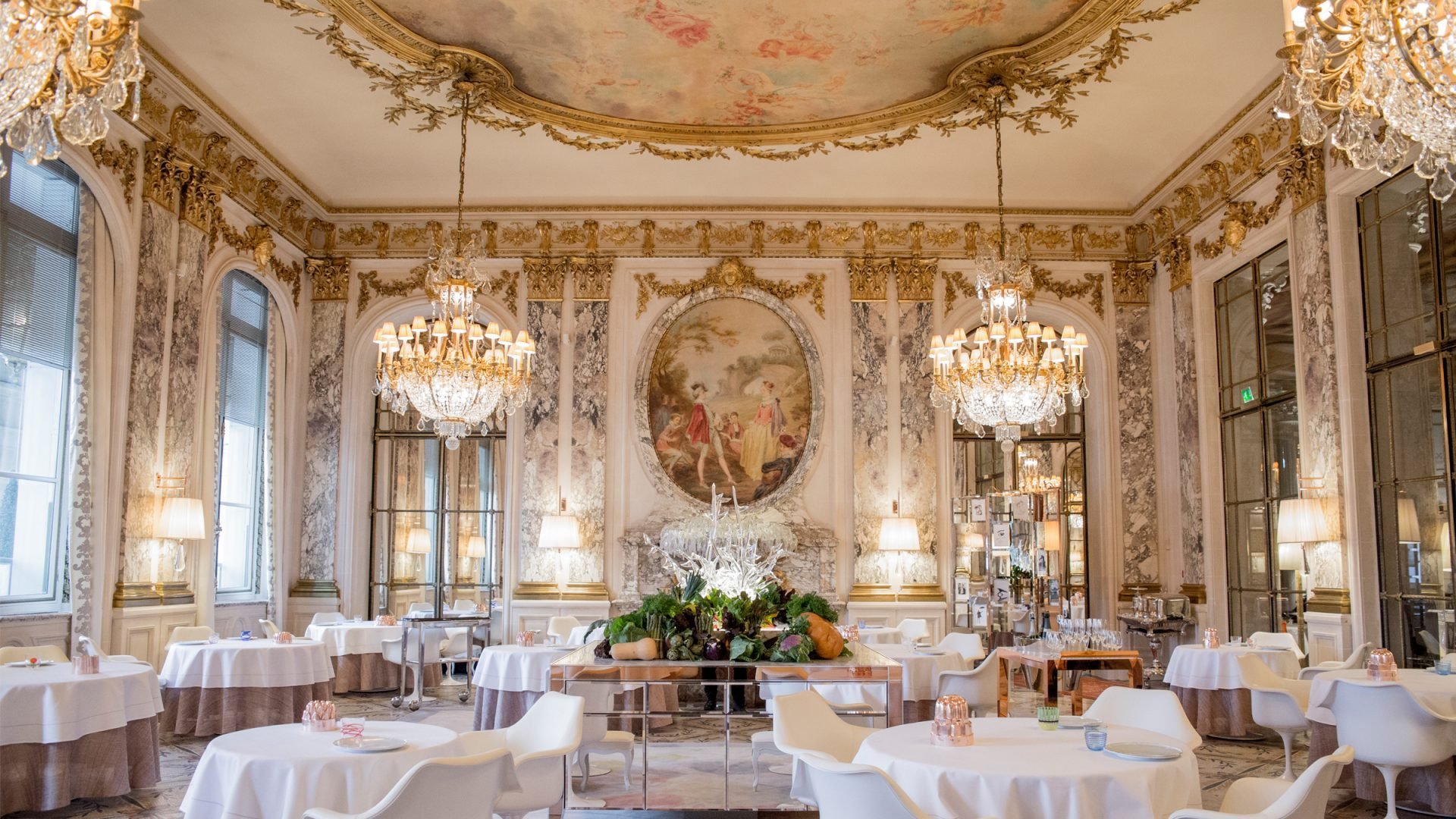 This hotel drips luxury and French elegance. Le Meurice is one of the best historic hotels in Paris, becoming the first hotel to be given 'Palace' status and nick-named the 'Hotel des Rois' (Hotel of Kings), due to its many important guests such as Queen Victoria, Warhol, (and now you!).
The hotel is decorated in 18th-century decor and Louis XVI furniture, allowing you a glimpse into the world of decadence and beauty the French court is so famed for. In celebration of France's renowned cuisines, Le Meurice has a two-star Michelin restaurant and a pastry shop run by Cédric Grolet who won the title of 'World's Best Restaurant Pastry Chef' in 2018.
Choose one of the 300 different cocktails they have on offer at Bar 228, with live jazz music. Once you're ready to see Paris' top sights, you will find the Champs-Elysées just 5 minutes down the road, and the Louvre a 600m walk, making this hotel one of the best locations in Paris.
Small Pack Problems? 😉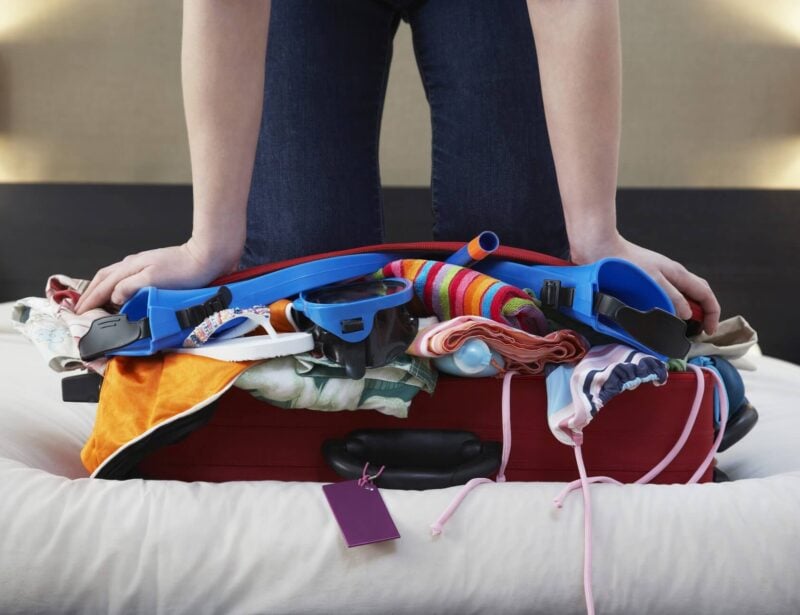 My missus travels with all her clothes in ziplock bags: don't be like my missus. UP YOUR PACKING GAME!
Packing cubes for the globetrotters and compression sacks for the real adventurers – these babies are a traveller's best kept secret. They organise yo' packing and minimise its volume too so you can pack MORE.
Or, y'know… you can stick to ziplock bags.
View Our Fave Cubes
Or Check Out the Sacks!
Saint-Germain-des-Prés
Saint-Germain-des-Prés resides on the left bank of the Seine, with a unique personality and littered with hidden treasures. Saint-Germain was a hub for literary and artistic celebrities in the 19th and 20th centuries, providing a home to an eclectic mix of talent and ideas which are still prevalent today. You will have plenty to explore in this neighbourhood full of theatres, cafes, street markets, and of course the beautiful Jardin du Luxembourg.
While Paris may be full of beautiful parks, nothing beats a secret, private garden to relax in after a hard day of touristing. Step through the grand wrought-iron gates and you will find yourself in the Hotel de l'Abbaye, a former convent of Benedictine nuns. The rooms overlook a garden, allowing you to be surrounded by nature as you sit by the open-aired fireplace with a glass of French wine.
This four-star hotel provides a cosy haven in a premium location, just a short walk away from the Luxembourg Gardens and several museums. One of the best things about the Hotel de l'Abbaye is the gourmet tea service, with French pastries and your choice of tea or champagne to be enjoyed either by the fireplace or out in the garden in Summer.
Claiming to be the first green budget hotel in the centre of Paris, Solar Hotel is certainly great value for money. Using natural and recycled materials, this hotel aims to minimalise its carbon footprint, while also offering low-cost accommodation. There is a beautiful garden, with climbing vines decorating the exterior of the hotel. Bicycles can be rented for free, and all rooms come at a single rate.
Rooms start at just €99 and include an organic breakfast. The Solar Hotel is in the heart of the Montparnasse district, known for its crêperies, historic bistros, and the Catacombs. These cafes and restaurants were once frequented by authors like Hemingway, and for philosophy fans, you can also see the grave of Jean-Paul Satre in the Montparnasse Cemetery.
Latin Quarter
Home to the famous Sorbonne University, this neighbourhood gets its name from when the original scholars used to reside in the area and speak Latin. It is the oldest district in the city and provides an insight into what medieval Paris used to look like. Student-filled bars and cafes mean this area is lively and vibrant both during the day and night.
The Pantheon and Jardin des Plantes botanical gardens are family-friendly attractions, while book lovers will no doubt have heard of the famous Shakespeare & Company bookshop.
When looking for the best affordable hotels in Paris, Hotel Minerve is a great budget-friendly option for those wanting to experience the vibrant Latin Quarter but not break the bank. Hotel Minerve is a three-star hotel, with cosy rooms and a buffet breakfast. Situated in a Haussmannian-style building, the dining room is decorated with tapestries hung around beautiful stone walls, proving a welcoming ambience. At the time of writing this, Hotel Minerve had a deal of -12% off with the promo code PARIS that you can find on their website. Once you have booked, you will be set to explore the city, with the famous Notre Dame and Sorbonne just down the road.
It is hard to believe this beautiful countryside manor is actually situated just 900m from the Notre Dame. Despite being in the heart of the busy Latin Quarter, Hotel des Grandes Ecoles is burrowed in the calm of the rue du Cardinal Lemoine, providing a special refuge of nature and simple country decor to help you relax. The hotel strives to provide a family home for its guests, with lanterns, garden views, floral prints, and large beds. This is the perfect hotel for those seeking a breather from the buzzing ambience of central Paris.
Montmartre
Welcome to my favourite neighbourhood in Paris. Montmartre is picture-perfect, beloved by locals and tourists alike. This neighbourhood oozes character, with a village atmosphere and some incredible views of the city from its position at the top of a hill. Montmartre is perhaps not as popular as other neighbourhoods to stay in due to being a little further out of the city centre, as well as being mistaken as the Red Light district (which it isn't).
I highly recommend Montmartre for those wanting a different perspective of the city. With its brasseries, windmills, and bohemian ambience, you will feel like you're in a provincial French village rather than a major city.
Can't be bothered finding your way late at night to a hotel across the other end of the city? 25 hours Hotel Paris Terminus Nord is super convenient, directly opposite the central Gare du Nord train station. Housed within the colourful and vibrant 10th Arrondissement, the hotel has paid homage through its design to the local artists and residents of the neighbourhood.
Street-art style murals decorate the interior of the hotel, with rooms inspired by Africa and Asia. The hotel has an Israeli-Mediterranean restaurant and a (not-so-hidden) speakeasy bar on the first floor. Get in quick though as there is only room for 6 people! 25hours Hotel Paris Terminus Nord is a great value hotel and is in an area which is less touristy, meaning you can get a better idea of how to live the life of a local Parisian.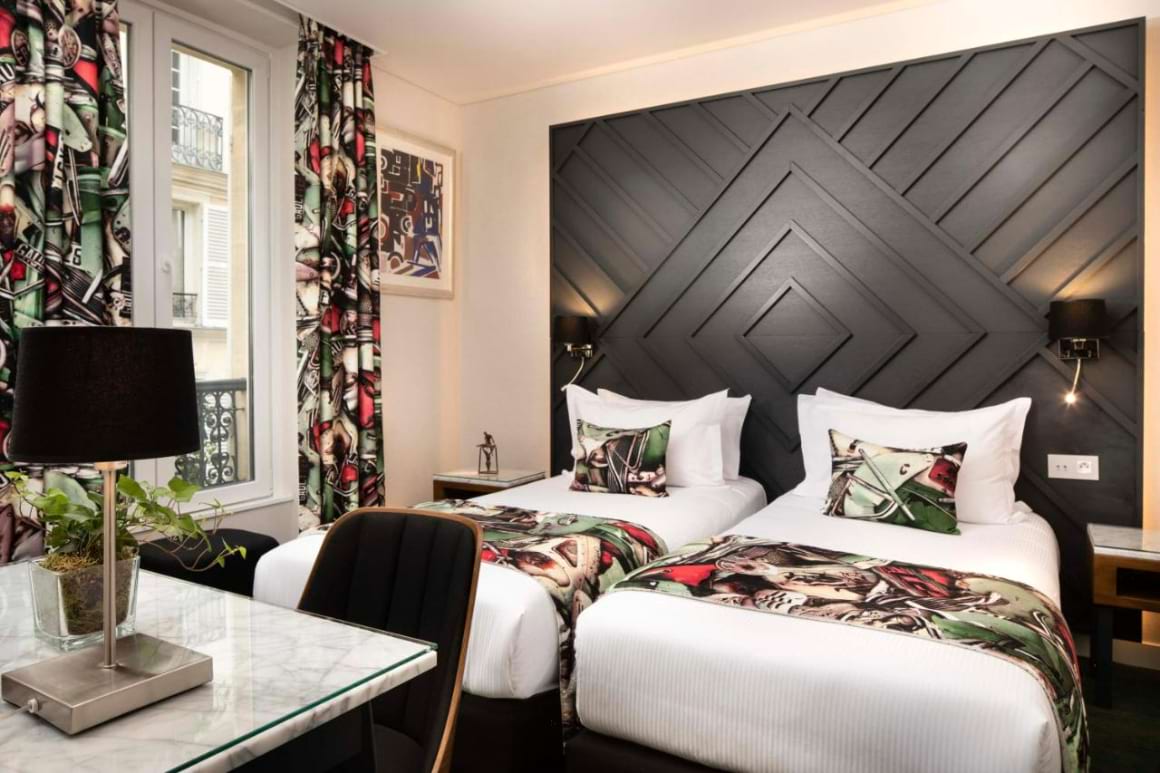 Located in the centre of Paris, less than 10 minutes from Sacré-Coeur Basilic and just a few blocks from Moulin Rouge.
It's a great mid-range hotel in Paris: there's a gym, 24-hour desk, and a lift that serves all floors. Enjoy a buffet breakfast daily in this hotel, beautifully designed with exposed brick as the backdrop and chic, retro-style touches.
This hotel is ideal for couples travelling to Paris to share a weekend or short stay. The beds are especially comfy so getting a good night's rest in peace and quiet will be no problem.
Is This the Best Travel Pack EVER???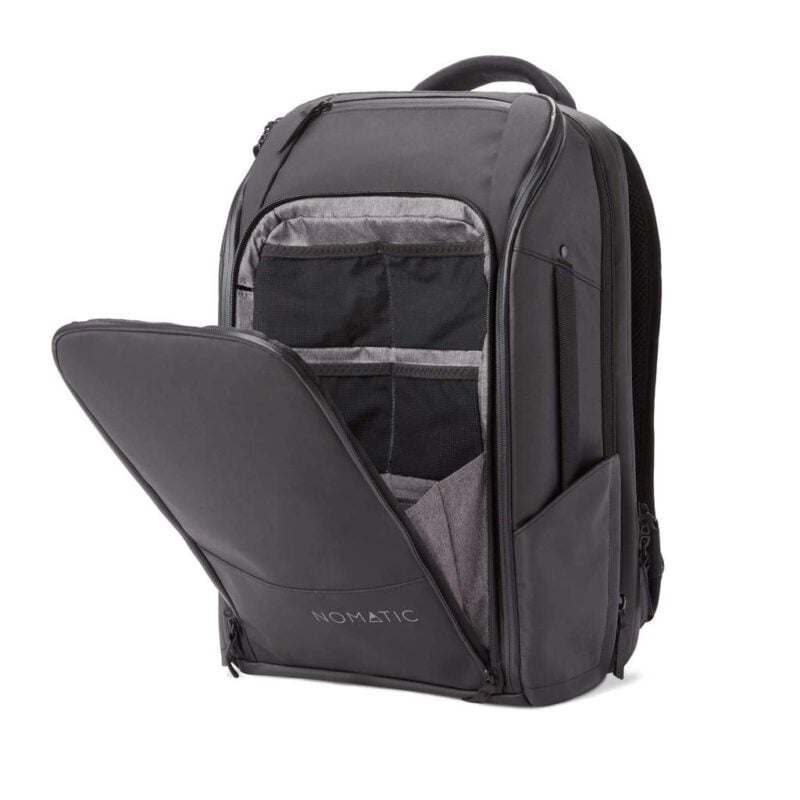 Want to live in the centre of the bohemian heart of the city but not quite ready to live the life of an impoverished artist? Hotel Manolita is a five-star, family-run hotel with a reputation for its warm hospitality. With just 10 rooms available, you will feel part of the family rather than a guest in a large chain hotel.
Hotel Manolita is situated amongst a host of French restaurants, and bakeries, allowing you plenty of opportunities to explore the neighbourhood's culinary delights. The hotel is close to the notorious Moulin Rouge and Sacré-Cœur Basilica, where you will get some incredible views of the city. Once you have finished exploring, sink into an armchair at the bar and enjoy a drink as you reset after a big day of exploring.
The 12th and 20th arrondissements
When deciding where to stay in Paris, I wanted to add some suggestions for the east of Paris. While they are perhaps less touristy destinations, they are a great option for those wanting their money to go a little further. The 12th and 20th arrondissements are up-and-coming areas with cheap Chinese restaurants, grungy bars, street art, and contemporary galleries.
One of the best-known landmarks in the area is the Père Lachaise where celebrities such as Chopin, Proust, and Oscar Wilde are buried. These two suburbs are a great chance to have a more authentic experience, escaping the tourist bubble and living with proper locals.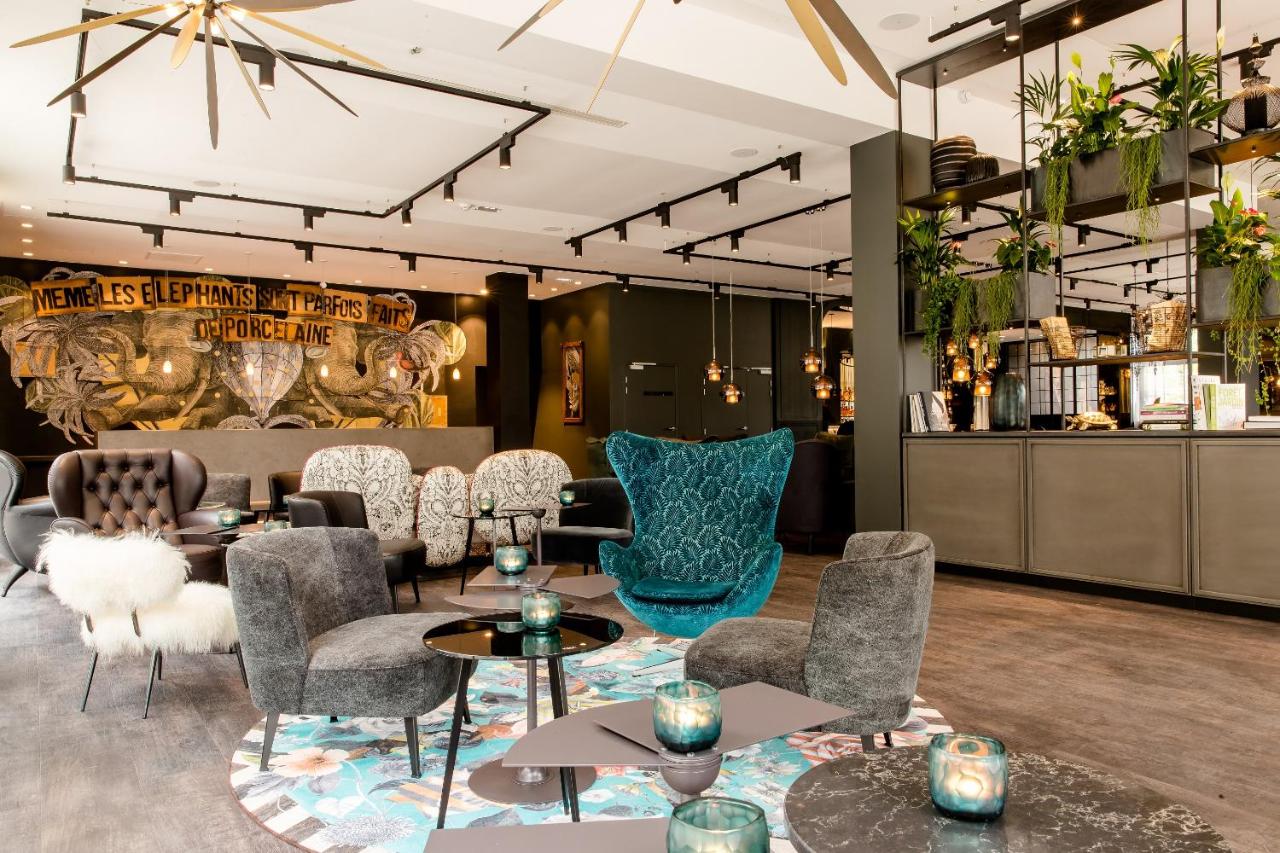 Motel One Paris-Porte Dorée is a great hidden gem situated in the 12th arrondissement. The hotel provides a relaxing respite from the bustle of the city, just a short metro ride from the city centre. Decorated in nature-themed motifs, this hotel is a continuation of the beautiful Bois de Vincennes park just across the road. This park is Paris' largest zoo and provides a peaceful escape for those needing a nature fixed in the heart of the city, or those with children.
Motel One Paris-Porte Dorée features a sunny terrace, a French salon-style bar, and a breakfast buffet. This affordable hotel is budget-friendly, with rooms starting from just $98USD.
Located in the 20th arrondissement, PiaPia is one of the best hotels in Paris for families. They have a dedicated games room on weekends with games, a teepee, fooseball and more. What's more, this place is budget-friendly, offering a great price on rooms, which can fit up to 6 people. This 3-star hotel has a 24-hour reception and an internal courtyard for you to enjoy when the sun is out. Enjoy walking around the famous Père Lachaise cemetery or take the metro to the centre of the city.
Tips for Booking a Hotel in Paris
Paris is a very touristy city, with over 34 million people coming to see the City of Lights every year. This means that no matter what time of year you go, book ahead because it will always be busy.
Peak Summer season is July and August, meaning prices will be a little more expensive so I would recommend planning your trip outside of these times (it is also stinking hot then anyway). Luckily, Paris is amazing no matter what time of the year you go.
Depending on the time and hotel, it can be cheaper to either book hotels through websites such as Booking.com or via the hotel website. Hotel websites often offer seasonal promotions or package deals, while third-party booking websites often have their own discounts and membership incentives.
For the spontaneous travellers amongst us, there are also a number of last-minute deals which you can find on websites such as lastminute.com.
Tips for Booking a Hotel in Paris on a Budget
My first time in Paris was during my Gap Year, living off 50-cent croissants and free museums. Even on a shoestring budget, Paris is very doable, you just need to know where to look!
For those of us who are now far too old for hostel bunk beds, there are still plenty of budget hotels in Paris which provide affordable and great value accommodation.
Location has a huge impact on price. Choose neighbourhoods on the outskirts of the historical centre to get more competitive prices. As mentioned before, there are also a lot of discount websites which offer last-minute deals that mean your twin room ends up being a similar price to a hostel.
While basic hotel rooms in lesser-known areas can be a great money saver, please ensure the neighbourhoods are safe and you have transport easily accessible. Paris is a safe city overall but like all major cities, there are always pockets in which you need to be careful.
Discover Paris with the Broke Backpacker
Paris is a time capsule, bringing you back to the age of poets, writers, philosophers and artists to whom for many Paris was their muse. It is not just a couple of cool museums which give a city the title of the cultural capital of Europe.
With so much in the city to offer, deciding where to start can be quite overwhelming. For those on a shoestring and who are happy living the 6-bed dorm life, I highly recommend checking out some of the best hostels in Paris (in order to save your money for more croissants).
Paris has a way of making you fall in love with her. While it is absolutely compulsory that you visit all the well-known landmarks, it is also important to dive off the beaten path and appreciate the city from the point of view of the locals. When looking for the best hotels in Paris, research the different personalities of the neighbourhoods which make up this diverse city.
Hopefully, this list will be useful to help you find your home away from home. With so much to uncover, you are going to be exhausted from all the people-watching, fine dining, and shopping you have ahead of you. Luckily, you can now tick off your hotel from the to-do list. Bon voyage!
---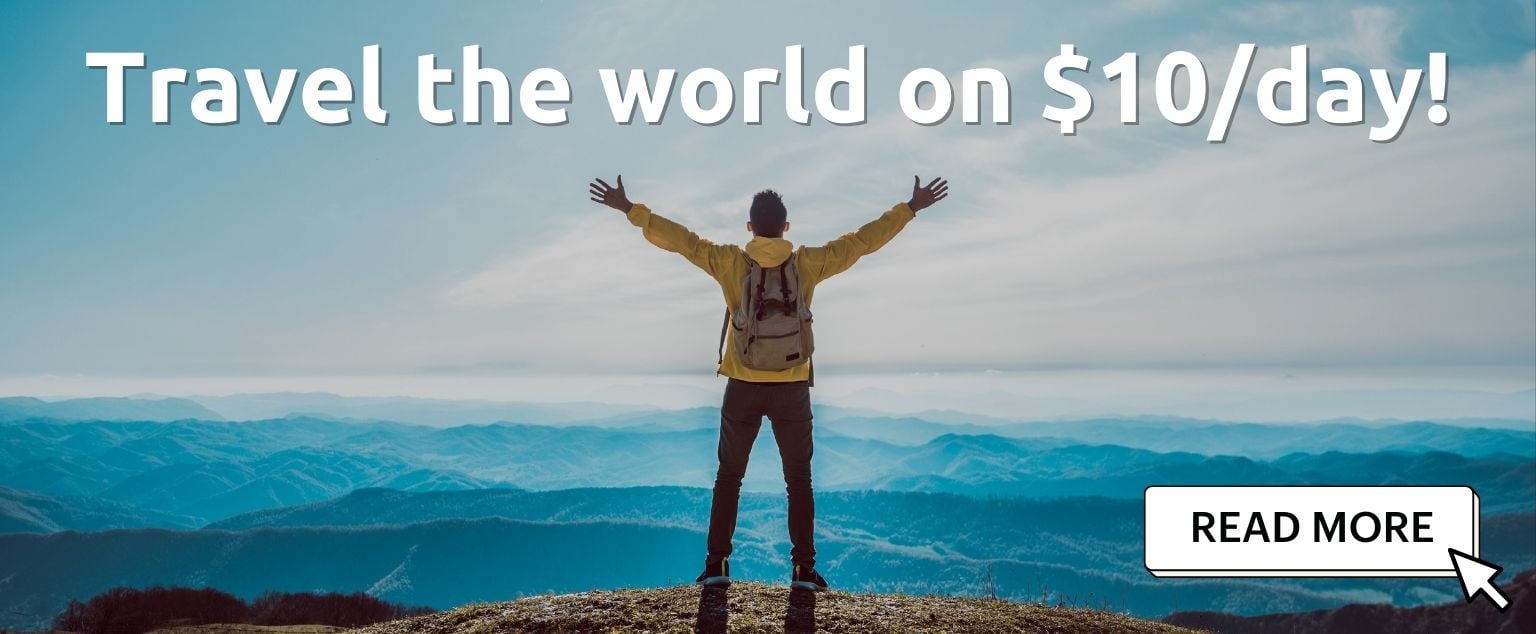 And for transparency's sake, please know that some of the links in our content are affiliate links. That means that if you book your accommodation, buy your gear, or sort your insurance through our link, we earn a small commission (at no extra cost to you). That said, we only link to the gear we trust and never recommend services we don't believe are up to scratch. Again, thank you!