For the longest time, sleeping bags were all made with the presumption that we all slept more or less the same – laid flat on our back, with our hands across our chest much like Count Dracula.
Whilst this may have suited some, the Sidesleepers out there were simply not catered for and found themselves forced to squeeze into sleeping bags that simply did not suit their nocturnal habits. When you're out camping, the last thing you want is a bad night's sleep following a long night's contortion. Happily, there are now Sleeping bags outhere to suit all sleeping styles.
In this review, I will take a close at the Big Agnes Sidewinder – a 3 season sleeping bag made for Sidesleepers. I will break down everything I learned from my experience using this sleeping bag and will cover key features and performance, weight, materials used, price, comfort rating vs. limit rating, sizing options, competitor comparison.
By the end, you will know everything you  NEED to know before you invest in this sleeping bag.
Big Agnes Sidewinder 20 Review: Is this the right sleeping bag for your next adventure?
Here are some of the important questions this Nemo Disco 15 review will answer:
Comfort vs Limit rating of the Sidewinder 20?
What insulation does the Sidewinder 20 use?
Is the Sidewinder 20 a true ultralight sleeping bag?
Is the Sidewinder 20 waterproof?
Can the Sidewinder 20 be used for thru-hiking the Appalachian Trail or PCT?
What size should you choose? Long or regular?
How does the Sidewinder 20 compare to other sleeping bags in its temperature rating class?
Big Agnes Sidewinder 20 – Overview
For those of us used to sleeping in regulated city apartments, sleeping out in nature can already be enough of a challenge as it is. The ground is generally not as soft as an airsprung mattress and then there are all those change "hoot" noises going off all night.
Whilst I personally often sleep better in the mountains than I do at home, I know it's the opposite for many of you.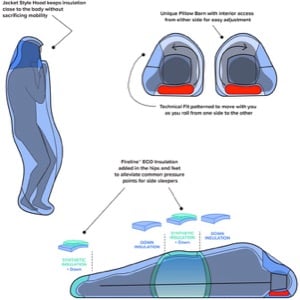 One thing you can do to make it that much easier to get a night's sleep outdoors is by investing in a good quality sleeping bag but also making sure that it's the right sleeping bag for you.
This means choosing one that offers the appropriate level of warmth protection, feels good to lay in, and also fits your body type. Finally, choosing one that doesn't weigh too much may not help you when it comes to sleeping, but will make it easier to carry it on your back the next day!
Note that Big Agnes makes both mens and womens versions of the Sidewinder. They are broadly very similar except for the sizes which in turn slightly impacts the weight. For this review, we have used the mens version. Big Agnes also offers the Sidewinder design at different temperature levels but we have not had the chance to sample these yet.
Ladies & Gents, It's Time to Step Your GEAR Game Up. 😉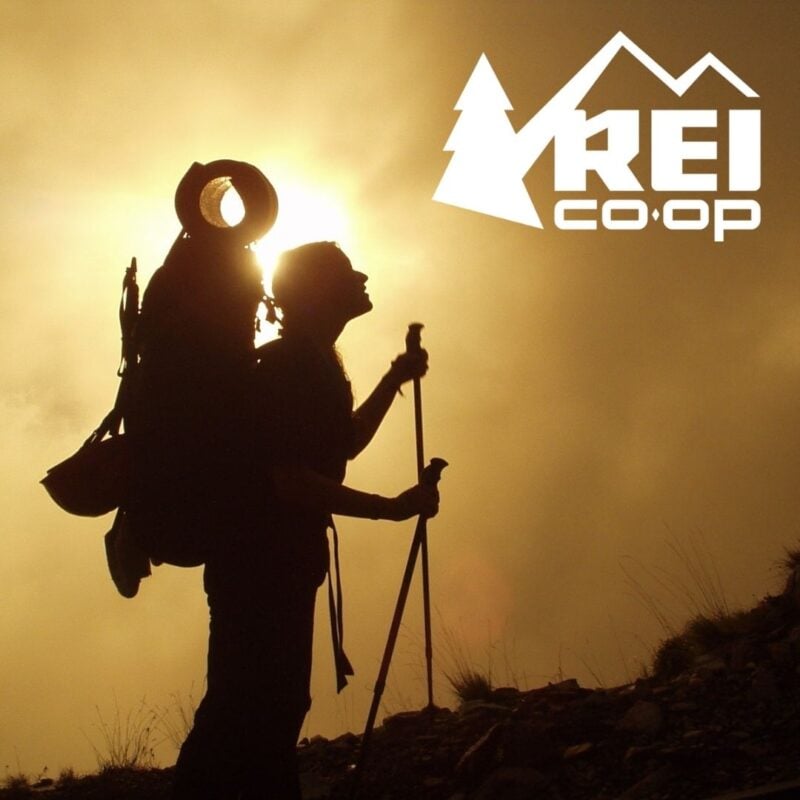 REI is one of America's biggest and most-loved outdoor gear retailers.
Now, for just $30, get a lifetime membership that entitles you to 10% OFF on most items, access to their trade-in scheme and discount rentals.
Join REI Today!
Who is The Big Agnes Sidewinder 20 Perfect For?
The Big Agnes Sidewinder 20 is PERFECT For You if…
You want a 3 season sleeping bag
This is a 3 season sleeping bag designed for best use in Spring, Summer and Fall (Autumn).
The Sidewinder 20 is custom designed for those who sleep on their sides. Bless.
The Big Agnes Sidewinder 20 is NOT Quite For You if…
This sleeping bag is designed for side sleepers. Back sleepers can easily find more suitable options elsewhere.
You are headed up Mt Everest
The Sidewinder 20 is not made for wintry and uber-cold conditions. If you take this sleeping bag up the top of a cold mountain, it could get dangerous. Instead, go and find a good quality winter sleeping bag.
You want an Ultralight sleeping bag
Whilst this sleeping bag is light enough, it does not fall into the Ultralight category.
The best present of all… is CONVENIENCE!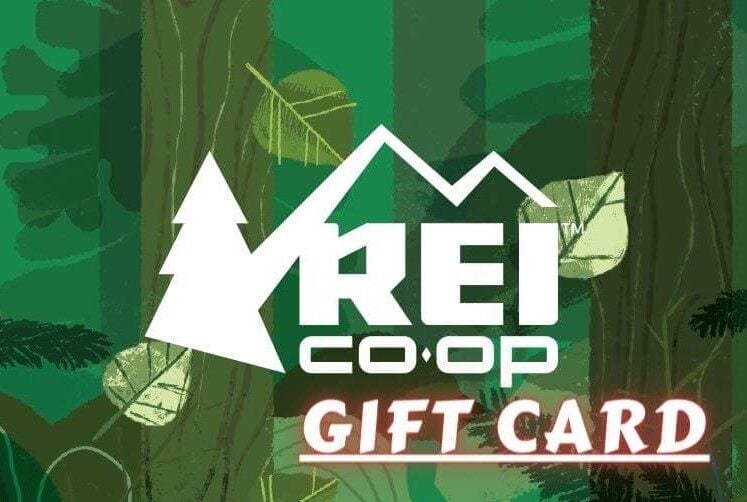 Now, you could spend a fat chunk of $$$ on the WRONG present for someone. Wrong size hiking boots, wrong fit backpack, wrong shape sleeping bag… As any adventurer will tell you, gear is a personal choice.
So give the adventurer in your life the gift of convenience: buy them an REI Co-op gift card! REI is The Broke Backpacker's retailer of choice for ALL things outdoors, and an REI gift card is the perfect present you can buy from them. And then you won't have to keep the receipt. 😉
Buy on REI!
Big Agnes Sidewinder 20 – Key Features and Performance Breakdown
Let's take a deeper look at some of the cool features the Sidewinder 20 has to offer…
Specs
BEST USE
Backpacking, Camping
LENGTH
Regular: 6 0 – Long: 6 6
TEMPERATURE RATING
20 Degrees F
WEIGHT
Regular: 2 lb 4 oz
Long: 2 lb 8 oz
PACKED SIZE
Regular: 8 x 17.5 (6.5 x 8 compressed)
Long: 8 x 17.5 (7.5 x 8 compressed)
The Big Agnes Sidewinder 20 is a 3 season sleeping bag. This means it is typically good to use in Spring, Summer and Fall . Another way to look at it, is that the Sidewinder 20is good for cold, but not for freezing conditions. Unless you are headed on an Arctic Expedition or climbing K2, then a 3-season bag will handle most scenarios. Most campers and hikers never go beyond this level.
The Sidewinder does not quite qualify as an Ultralight sleeping bag and is just over the threshold. Whilst it is not heavy, it does feel notably more so than than the Ultralight Torchlight 20 which I have also tried out today. Note that the extra weight (and bulk) is on account of the extra material used in the ergonomic, side sleeper friendly design.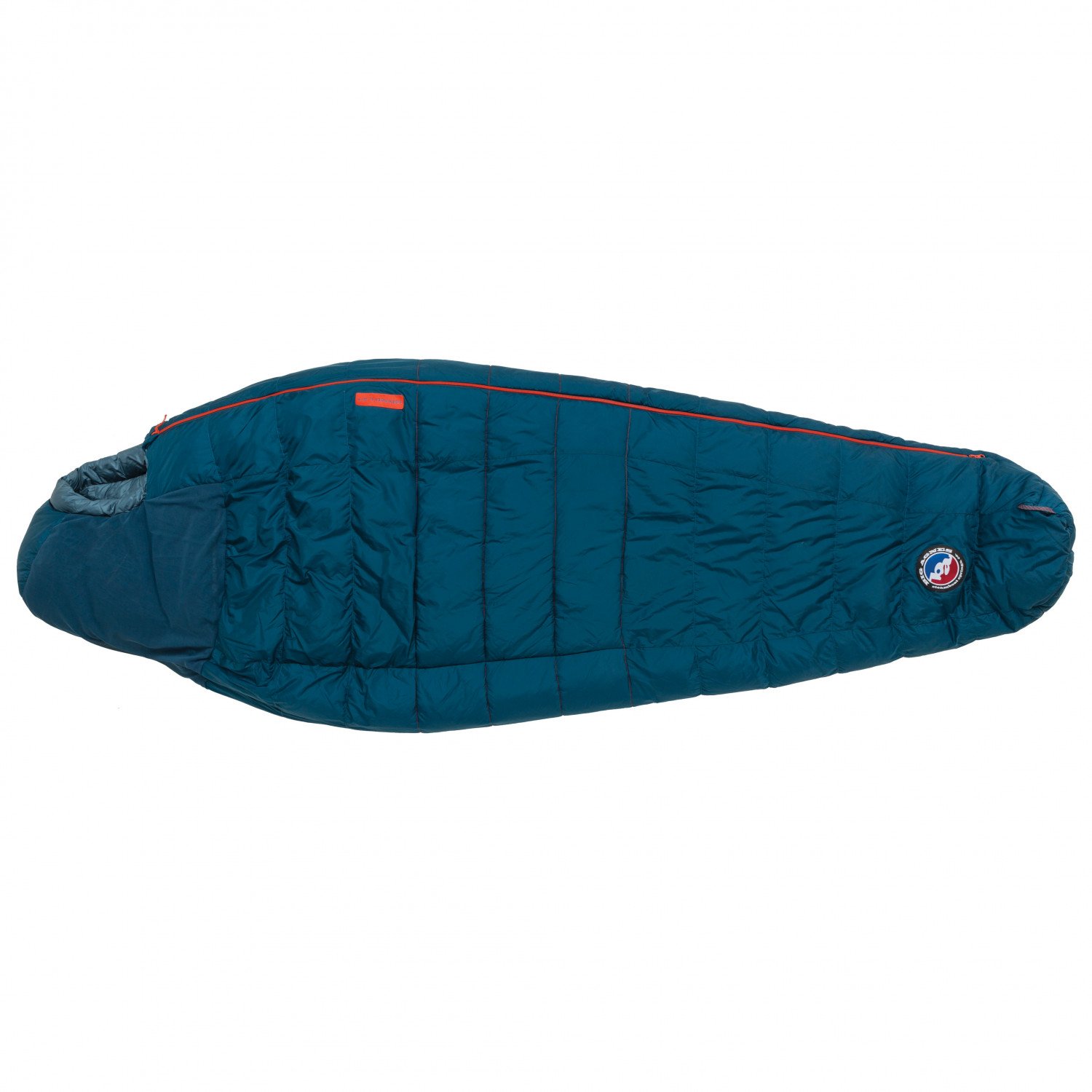 The last bit of headline info, is that this bag has been specifically designed for women who sleep on their sides with a technical fit, patterned to move with you as you roll from one side to the other. Basically, gone are the days of being squashed and cocooned into an ill-fitting mummy style sleeping bag.
I took the Sidewinder 20 out for a test in late May in the UK – that's high spring. The low temperature at night was 35 degrees Fahrenheit (2 Celsius) so it wasn't exactly a hard, cold night. Still, I felt more than warm enough in the Sidewinder and had every faith that should the temperature have plunged towards freezing, it would have been OK.
The advisory comfort rating of this sleeping bag is 20 F or -6.6 celsius. That means that you should be safe, warm and cosy right up until you hit 20 F. Of course, comfort is subjective and some of us are more sensitive to cold than others.
To give that some context, it rarely drops below 20F in even cold Autumn nights which is why this is a 3 season sleeping bag. In fact, you could even comfortably use this in winter if you were somewhere like SoCal of the Meditaerean which gets mild winters.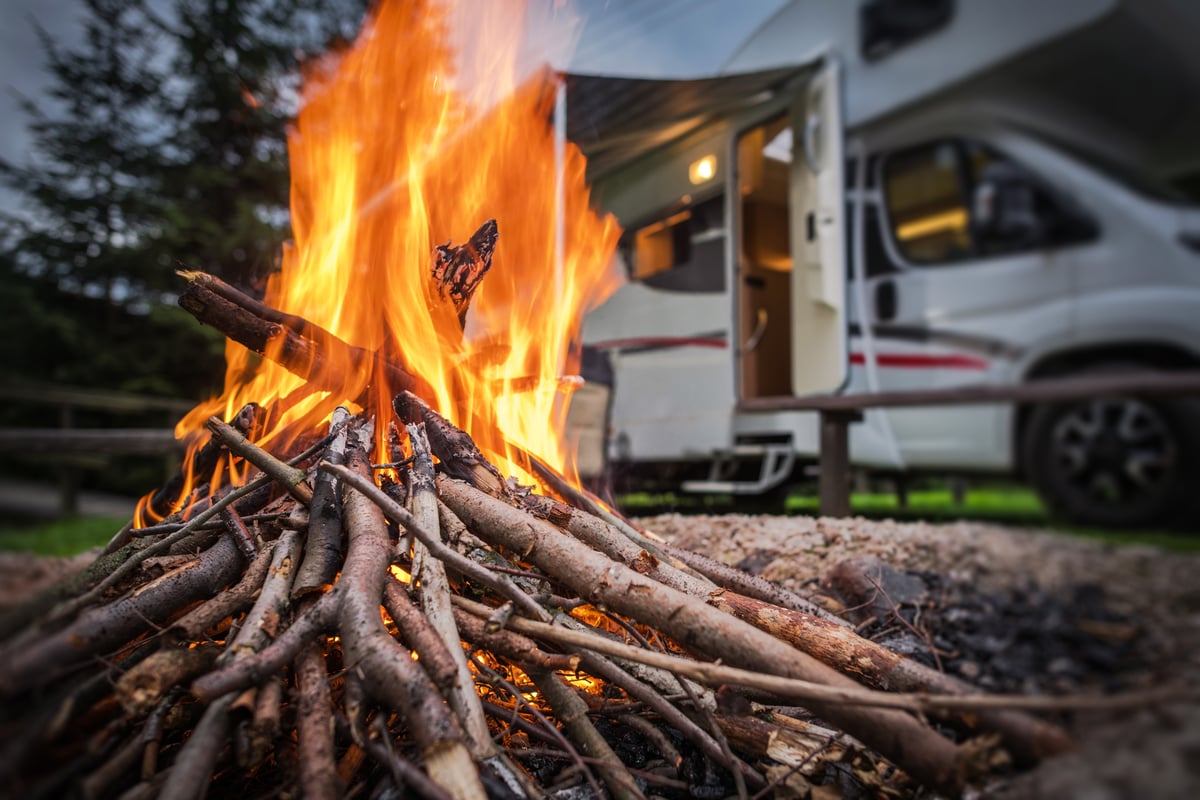 However, an important distinction to make when evaluating any sleeping bag is the comfort vs limit rating. The comfort rating is the temperature at which the sleeping bag will feel comfortable but the actual limit is the temperature you can ensure inside the sleeping bag before running into potential trouble and risk of freezing.
These ratings are not always clear as the manufacturers generally do not like to include a Lower Limit and instead only ever give you the "comfort level". This is because they do not want to risk your health or be held liable should you get hypothermia.
With that in mind, do take what we now say with a hefty dose of caution – but as a rule of thumb most sleeping bags can go 5 F lower than the comfort rating before you enter dangerous territory. However, if you are anticipating temperatures lower than 15F, then I would quite simply look for a warmer (heavier and more expensive) sleeping bag rather than trying your luck with this one.
The fact of the matter is that every person experiences a different comfortable temperature inside a sleeping bag. If you tend to be a cold sleeper, another option is pairing a sleeping bag liner with the Sidewinder20 if temperatures are expected to dip below 20-25 degrees F.
For most adventures where the temperatures stay above 25 F, the Sidewinder 20 provides more than enough warmth to feel comfortable. Since most people only ever go camping during the warmer months anyway, I'd say it's good to go for 95% of your average 3-season backpacking trips.
Weighing in at 2 lbs 1 oz. (regular size), the Sidewinder 20 packs a lot of warmth. However, it does not qualify as an Ultralight bag and you light travelers out there may well feel & resent those extra ounces. However, this is because of the extra material used to give the bag its shape and so far I have not found a similar specialised sidesleeper product that comes in much lighter.
For warm-weather outings, it should not be too hard to keep your backpack under 20 pounds with the Sidewinder 20 as your sleeping system—even for a multiday trip. If you are headed on a mid-season trip and need more layers, then yes you will feel the weight but that's just the way it is.
In terms of packing the Sidewinder 20 down, it is NOT ideal coming in at 8″ x 17.5″ (7.5″ x 8″ compressed) The sleeping bag does not pack and roll up as nice and compact as regular 20 F sleeping bags do. Again, that's the nature of its design and a burden you side sleeping weirdos will sadly have to bear.
Still, if you have a 70-liter backpack, the Sidewinder will only take up less than 1/7th of the total available packing space so it isn't THAT big of a deal.
If the size and weight is bothering you, then you could always consider sleeping on your back like a good little vampire and going with the Big Agnes Torchlight 20 instead.
This is where the Sidewinder 20 get's interesting. If you are looking at purchasing this sleeping bag then you are probably a side-sleeper and it is the Sidewinders 20 unique wide-cut spoon shape that serves as its chief selling point.
The lovely spoon/hourglass shape gives much more freedom of movement than traditional mummy or coffin style sleeping bags. You can curl up a bit and pop your knees out much like you would back in your own bed.
For side sleepers, the generous cut provides more room for your arms and knees. Whilst you won't ever be able to sprawl out like a fat kitty on a summer day, you will find the roominess appreciated.
As for sizes, well the Sidewinder 20 comes in two options:
Length: Long – Left Zip: 78 inches •  Regular – Left Zip: 72 inches
Shoulder Girth: Long – Left Zip: 66 inches •  Regular – Left Zip: 64 inches
Hip Girth: Long – Left Zip: 62 inches • Regular – Left Zip: 60 inches
If you are of average height and build (under six feet with medium broad shoulders, the regular fit will be fine. For taller/wider folks, you'll want to go with the Long size. I am 5'10 and 165 lbs with a slim frame and I feel like I am swimming inside the Disco 15 (because I am so used to restrictive mummy bags.
If you are under six feet tall, I definitely recommend NOT buying a long size – more really is less here and the extra space will become a problem. Why is this? Well because whilst having more space to stretch out may seem like a good idea,. more space requires more body heat to warm it up. If you have 6+ inches of the unoccupied sleeping bag space at your feet, it will be cold down there and remember, if your feet are cold then you are cold.
The Sidenwider 20 is filled with 650-fill-power DownTek™ insulation. This offers lofty warmth throughout with a PFC-free water repellent finish to keep you dry, even if when wet
Note that Down insulation will never be waterproof. However, Big Agnes has gone to great lengths to ensure that the Sidewinder is highly water-resistant. Just remember that when you get two or more people sleeping inside a tent, a certain degree of condensation is bound to build up to a degree and damp sleeping bags are just a reality some mornings.
Is the Sidewinder 20 good for Long Distance Hiking?
No sleeping bag review would be complete without bringing up the subject of thru-hiking. Is the Sidewinder 20 suitable for bringing on multi day (or longer) hiking and camping trips?
The answer is not so straightforward but let's break it down.
Firstly, unless you are sticking to the lowlands in summer hikers almost always encounter one of two below-freezing nights when out on the trail. Remember that those mountain passes get cold at night all year round! The good news is that the Sidewinder 20 does handle non-extreme cold weather pretty well. So it passes this part of the thru-hike test unless you have something bad ass and hard core planned such as the Rockies in mid-winter or the length of Siberia.
However, next up is the weight. The most important aspect of any piece of gear a thru-hiker must consider is the weight cos every last ounce counts when you hike for months on end.
As we have already said, there are much lighter options out there but NOT in the Sidesleeper space. Big Agnes does offer a lighter Torchlight 20 but it does not have the flexible hourglass shape.
Ultimately, it all comes down to just how zealous you are about cutting weight and how much of a side sleeper you are. If you REALLY do need a side sleeping bag to get a good night, then do not hesitate to get this pack – the weight is still very acceptable all things considered.
Personally, I would go with a lighter sleeping bag that costs more because I would rather carry more food than more sleeping bag weight but then again, I'm a back sleeper (is back sleeper privilege a thing yet?).
Big Agnes Sidewinder 20 Price – Is it Worth It?
Quick Answer:
Good quality backpacking gear is rarely cheap. You can buy cheap sleeping bags but they don't tend to last very long and moreover, tend to be far less warm than they purport to be.
Considering this, the Sidewinder 20 falls right in the middle of the price range for sleeping bags in its category. In fact, there are lesser models changing hands for higher prices so it is arguably, well priced.
The main thing to consider when buying the Big Agnes is this: how important is having that extra space for you? For some people, being more comfortable is priceless and carrying an extra pound is just an afterthought. The second question should be, are you happy to have to replace a bag in one years time? If you are, then go ahead and buy cheap but if not, then, make the investment now
Our verdict? For backpackers looking to prioritize comfort as well as warmth performance, the Sidewinder 20 provides good value for what you get.
Big Agnes Sidewinder 20 vs the World Comparison Table
Nemo Disco 15
> Price > $299 (regular)
> Weight > 2 lb. 15 oz.
> Insulation > 650-fill down with Nikwax
> Comfort Temperature Rating > 25 F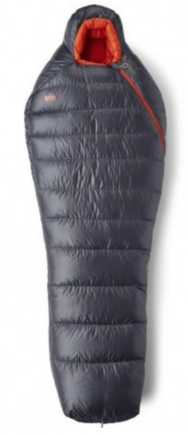 REI Magma 15
> Price > $369
> Weight > 1 lb 14 oz.
> Insulation > 850-fil water resistant down
> Comfort Temperature Rating > 28 F
REI Co-Op Trailmade 30
> Price > $99.95
> Weight > 3 lbs. 4.6 oz.
> Insulation > Synthetic
> Comfort Temperature Rating > 21 F
North Face Eco Trail 20
> Price > $130
> Weight > 4 lbs. 8 oz.
> Insulation > Synthetic
> Comfort Temperature Rating > 20 F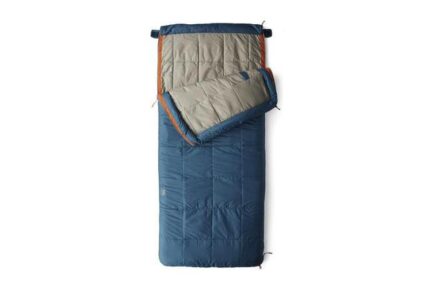 REI Magma Trail 30
> Price > $299
> Weight > 1 lb 4 oz.
> Insulation > Synthetic
> Comfort Temperature Rating > 30 F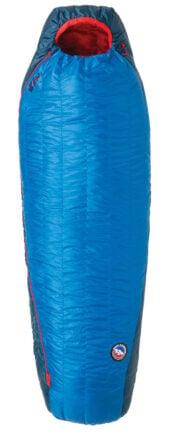 Big Agnes Anvil 15
> Price > $269.95
> Weight > 2 lb. 10 oz.
> Insulation > 650-fill-power DownTek down
> Comfort Temperature Rating > 28 F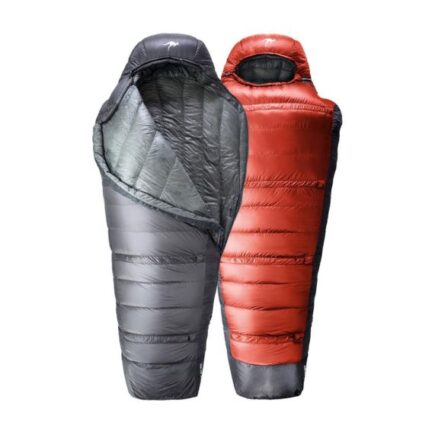 Kammok Thylacine 20
> Price > $349
> Weight > 2 lb. 3 oz.
> Insulation > 7Downtek™ 750FP water repellent down
> Temperature Rating > 29 F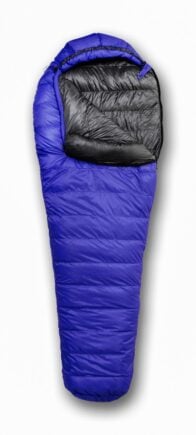 Feathered Friends Swift 20 YF
> Price > $459
> Weight > 1 lb 15 oz.
> Insulation > 900-fill goose down
> Temperature Rating > 20 F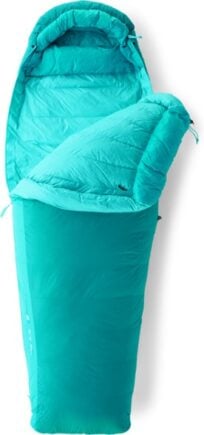 Sea to Summit Altitude Alt 15
> Price > $349.95
> Weight > 12 oz.
> Insulation > 750-fill goose down
> Temperature Rating > 54 F

Our GREATEST Travel Secrets…
Pop your email here & get the original Broke Backpacker Bible for FREE.
Big Agnes Sidewinder 20 – Review: Final Thoughts
Sleeping bags are like any other personal object in your life and what works well for you may not work for the next person. The Sidewinder 20 is an overall fine sleeping bag choice loaded with unique features packed into a quality build design.
If you have ever felt restricted or claustrophobic inside a sleeping bag, then the Sidewinder 20 may well liberate you!
A good indicator of whether a company is prepared to stand behind their products is usually reflected in their warranty policy and in this regard, Big Agnes stands up to the plate offering a limited lifetime warranty.
Whilst not the lightest (or heaviest) or cheapest option out there, the Sidewinder 20 is a sound contender when considering your next 3-season sleeping bag purchase.
What are your thoughts? Did this brutally honest review of the Sidewinder 20 help you? Anything I didn't answer? Let me know in the comments below – thanks, guys!
---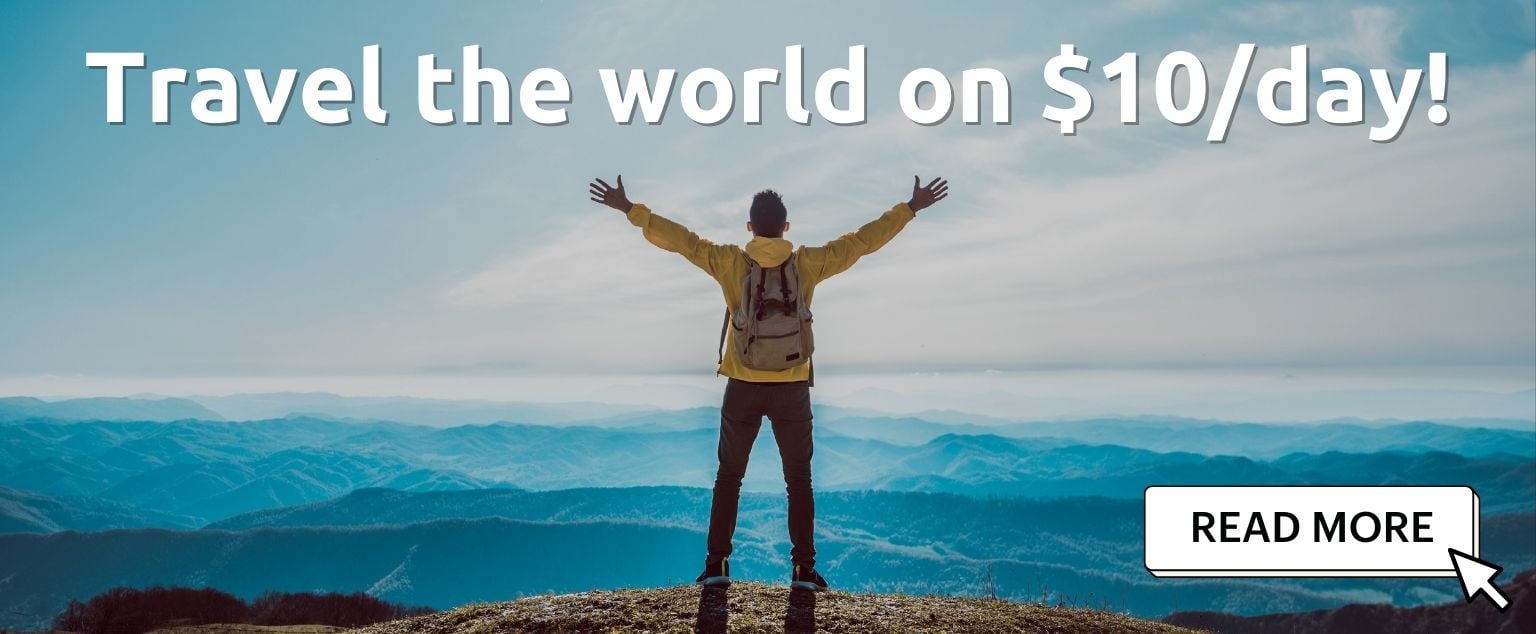 And for transparency's sake, please know that some of the links in our content are affiliate links. That means that if you book your accommodation, buy your gear, or sort your insurance through our link, we earn a small commission (at no extra cost to you). That said, we only link to the gear we trust and never recommend services we don't believe are up to scratch. Again, thank you!