I am Sebastian Jacobitz, a Photographer from Berlin, and although Berlin can be a very exciting place, I decided to escape the cold weather to enjoy the warmer weather of Southeast Asia.
While traveling in Southeast Asia for more than 3 months, I visited Thailand, Vietnam, and Indonesia, focusing most of my time in the Indonesia jungle near Mount Ijen in Java.
I want to share my unique experience of living near Mount Ijen, Indonesia. Hopefully, I can motivate you to travel for a longer time than your typical 2-week vacation, and make my case for why a homestay is one of the best places to stay in Indonesia.
Traveling is a great way to spend personal days off, but most jobs only allow a couple weeks of vacation a year. If you are going to a foreign country, this time constraint only allows you to scratch the surface of its culture and people. No matter how much time you invest in the planning for a trip beforehand, it simply isn't enough to fully appreciate the insights of the country.
After studying and acquiring a master's degree, I started a regular office job. I quickly realized that the job isn't really what I want to pursue in life. After more than a year of saving as much as I could for travel, I quit my job to spend more than three months exploring Southeast Asia.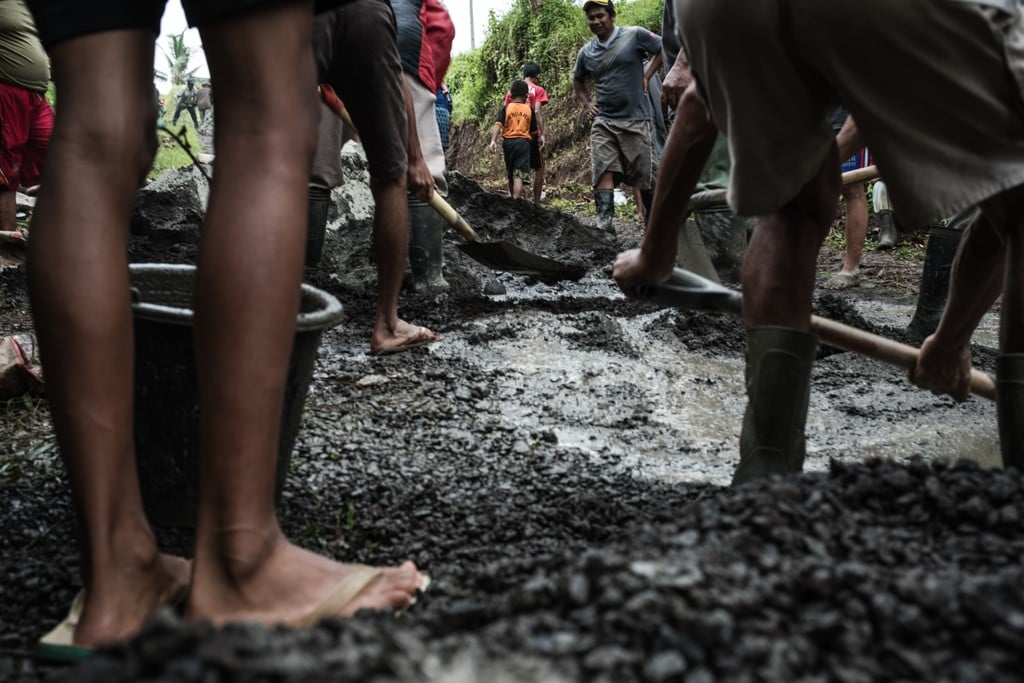 My Indonesia Backpacking Trip to Mount Ijen – Living in Java
My backpacking trip to Southeast Asia focused on living in Indonesia. My goal was to produce a small photo series surrounding the Mount Ijen and the sulfur miners that are working there.
To produce this series, I figured one of the best places to stay in Indonesia would be with a local family very close to the mountain — instead of renting a hotel room in the next bigger city.
The furthest I had been away from home was Italy, so the prospect of visiting Asia seemed like visiting a different world, especially going there for a rather long time – away from family & friends – where I wouldn't understand the local language and communication.
Yet my interest in visiting this different world and experiencing some adventures was a lot stronger than the fear of getting lost or bored far away from my comfortable home. Additionally, as an established Street Photographer, I wanted to meet the local photographers whose pictures I saw on Instagram and other platforms.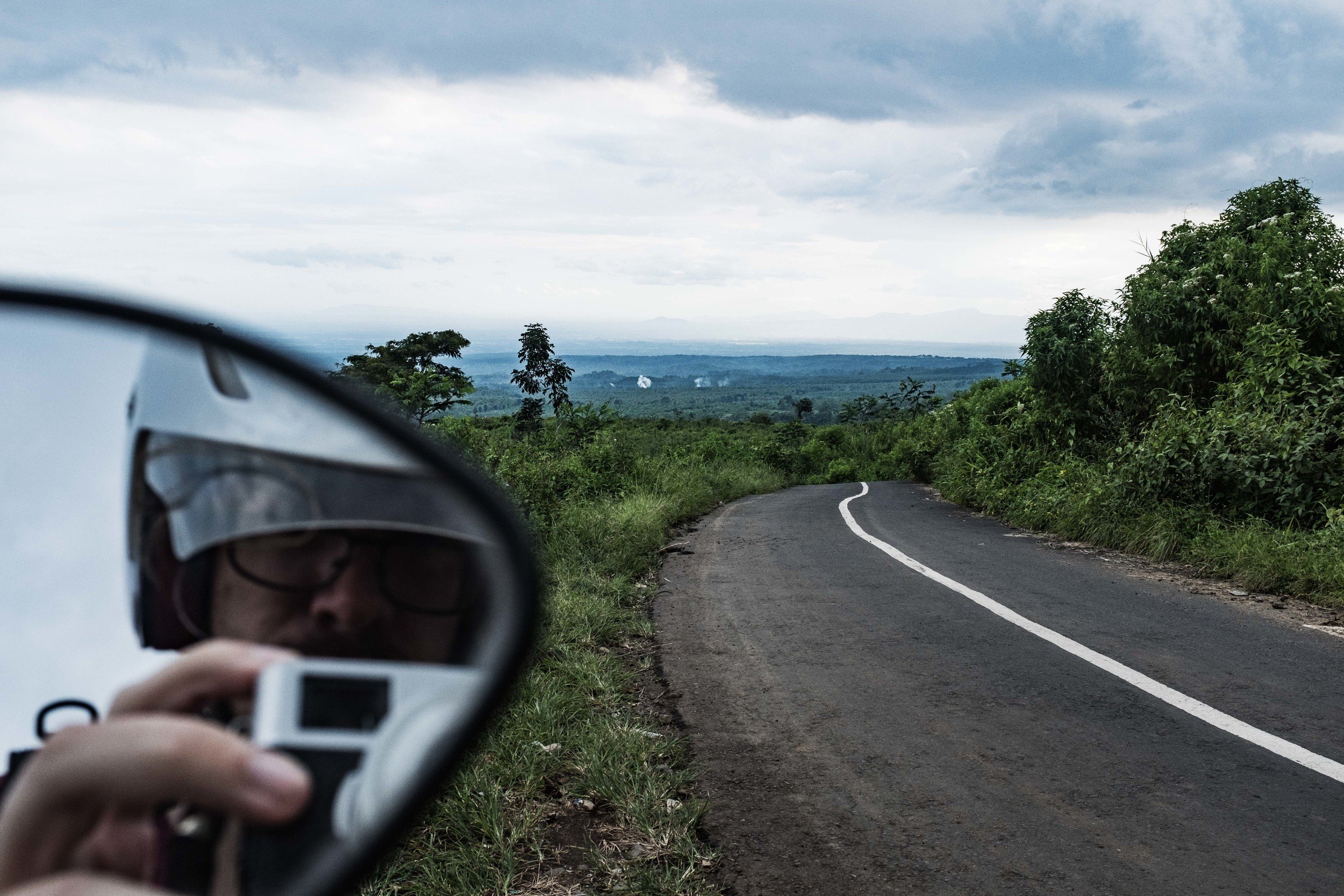 Why a Homestay is the Best Accommodation in Bali
It turned out that my homestay in Indonesia had a lot more benefits than simply being close to my actual destination (where I wanted to spend a lot of time on my photography work). Before my trip I was very skeptical if living with a local family would be a good idea, especially considering the cultural differences.
Needless to say, it was my first time booking a homestay instead of a hotel room or an apartment. The Indonesian jungle isn't really a place where one should make errors, and therefore I was afraid that the living conditions wouldn't really meet my expectations.
Staying with a local family would also bring me a lot closer to experience the local culture. I am not a fan of big resorts and if I am already flying around half the globe, I want to witness what real life looks like, and not be deceived by the hotel and touristic area.
In addition, the homestay is not really a pricey place to live. At around $10 per night, I stayed in a small room with a filling, local breakfast. But what was priceless? The countless experiences and stories that living with the local family would hold for me.
In hindsight, booking this homestay in Indonesia was the best decision I made to experience the local culture and life in the Indonesian jungle. I believe there is no better way for an authentic trip far away from the tourist areas than spending the time with a local family.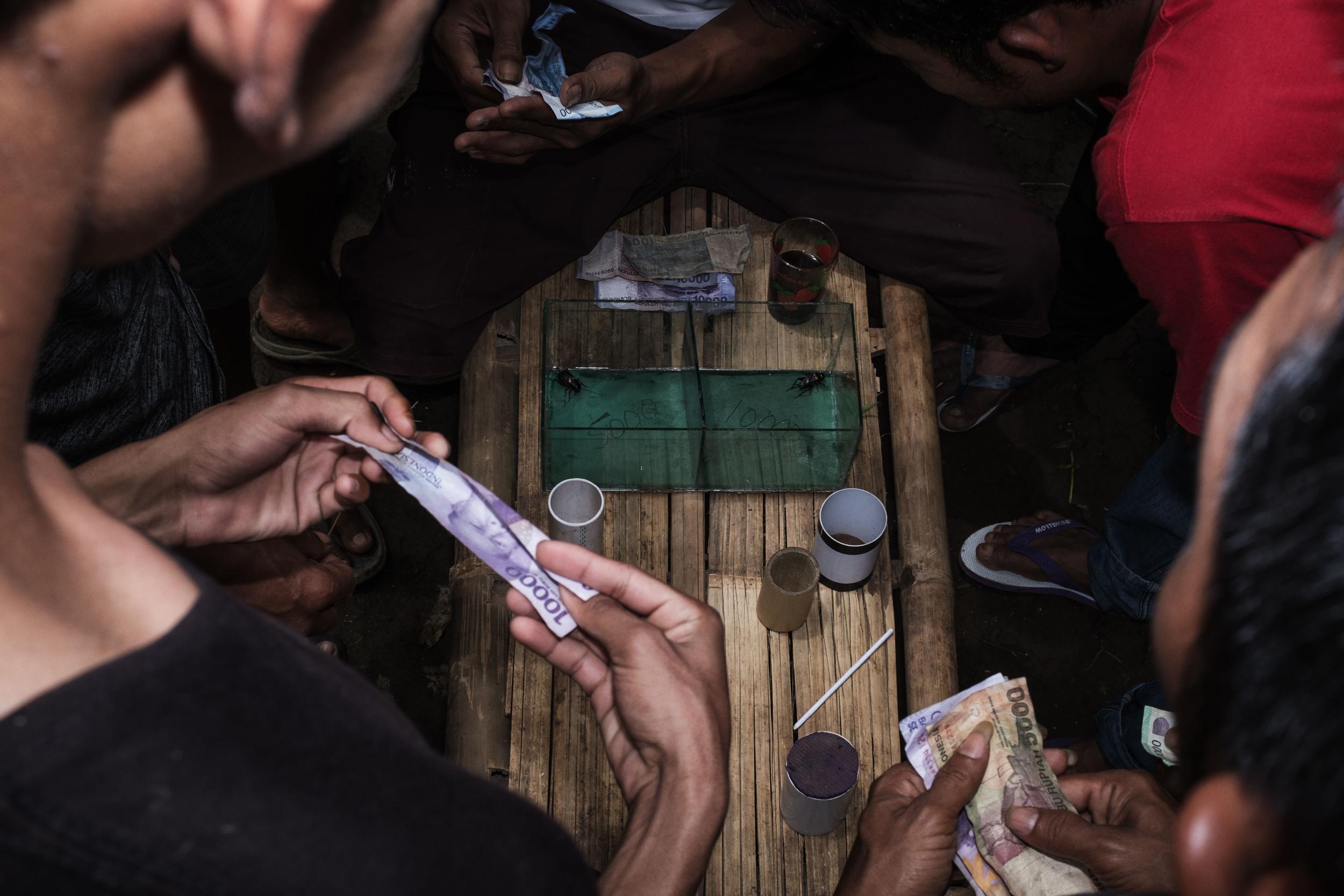 Living in a Remote Village near Mount Ijen in Indonesia
Before visiting the small village near Mount Ijen, I already spent two weeks in Jakarta. Jakarta gave me a taste of what Indonesian culture is like. Therefore, I wasn't surprised that the biggest and most beautiful building in the small village was the mosque.
The remote village called Glondok is about 40 minutes away from the next bigger city, Banyuwangi. Although 40 minutes doesn't seem like much, it was practically impossible for me to leave the village at first because the roads were in such bad condition, and I needed to learn to drive a scooter there first.
Glondok is a very small village with only 300 people living next to the small road that leads into the village. Most of the people are either rice farmers or working in the tourism branch, guiding tourists to the Bluefire at night. Very few are actually sulfur miners themselves, and the industry is changing.
With increasing language skills in English and internet access, the younger generation advertises stays on AirBnB or Tripadvisor. In the summer, when the 8 month of rain-season is over, the homestays are fully booked and tourists are visiting the Mount Ijen every other night.
In January, when I visited the small village it was in the middle of the rain season, and tourism wasn't really present apart from very few people attending the Bluefire for one night only.
When I first arrived at the village, I was already greeted by the very welcoming nature of the people. I was invited to eat dinner at a different home than where I was staying, and although they didn't speak any English, it was a great experience.
Little did I know, the next evening would even hold more surprises for me. My homestay host invited me to his cousin's wedding. For an area with strong family ties, such a wedding was a very important event and almost all of the villagers were attending the wedding in the neighboring village.
The wedding was celebrated in the traditional Javanese style, which resembles the ceremonies of the old king's era. Such weddings are becoming a rarity because more people are drawn to the cities, and traditions are vanishing rapidly.
For me, it was one of the best memories from my Indonesia backpacking trip, and I wouldn't be have experienced such an event if I would stay in a hotel, secluded from the local people.
My Experience Visiting the Mount Ijen Crater and Beyond
My main goal when traveling in Indonesia was to visit Mount Ijen. In contrast to most tourists that are coming to this area, I wasn't interested in the Bluefire, which happens at night; I wanted to go the mountain during the day to document the work of the sulfur miners, which sounded so surreal when I first heard about them. And I was determined to have a look at that unbelievable job myself.
Driving to the base camp of Mount Ijen took around 45 minutes on a scooter that I rented privately. Although I had never driven a scooter before, I quickly familiarized myself with the handling, and the route wasn't too difficult. That said, you should be very careful as there are a few dangerous passes en route to Mount Ijen.
The scenery near the road is so extraordinary that on some occasions I visited the area without going to the mountain. Driving high in the hills, you can view the other coast of Bali, and at night you can see all the lights shimmering through.
After you arrive at the base camp of Mount Ijen, the hike up to the edge of the crater takes roughly an hour. Although that doesn't sound long, there are very steep slopes that really take a toll on you. A local guide accompanied me on my visits to Mount Ijen because I also wanted to talk with the workers.
A guide isn't necessary if you do not want to go down the crater. The way up is pretty obvious and not dangerous itself. Nevertheless, there have been a few fatal incidents recently, and you should be aware that this is a dangerous area where you should watch your step.
The view from the top of Mount Ijen is already pretty impressive, but this wasn't the end for me. '
Sulfur miners were already passing by and some of them are able to carry more than 70kg per "climb".
Needless to say that the workers climb up and down the mountain four times per workday to fill the carts and sell the sulfur.
At the foot of the crater, miners were preparing the job site for gathering sulfur the next day. My guide wasn't happy with my decision to come close to the workers, but since I already came all the way to this place, I wanted to get as close as possible.
I took pictures within the toxic sulfur smoke, alongside the workers. As they were moving pipes and constructing the new site, the smoke changed directions every so often and breathing was a difficult challenge with the gas mask covering my mouth. In addition to that, the sulfur smoke was burning my eyes, which I wasn't prepared for.
This trip beyond the Ijen crater was one of the most intense experiences of my life. Being at the foot of the crater, surrounded by this beautiful nature and then facing the sulfur smoke and toxic environment makes it to one of the most surreal places on earth.
These sulfur miners are working one of the most dangerous jobs, only to make around $600 from selling the sulfur.
Lessons Learned in Indonesian Jungle
Living in the Indonesia Jungle was life-changing. During my stay, I didn't have hot water, electricity outages were expected when it rained, and it was nearly impossible to leave the village after dark.
I realized that this luxurious life we have in the west isn't a requirement to live a happy life. There are other aspects far more important to lead a happy and fulfilled life. What exactly this might be for you? You have to find out for yourself, and being away from the hectic and stressful everyday grind can help you.
Overall, the most important aspects of my Indonesia backpacking trip were the challenges I faced and overcame. Before staying in a homestay in Java, I didn't think that I would be able to live such a different life for so long. I am used to having a warm shower, a fridge full of food and all sorts of electronic distractions.
In the Indonesian jungle life is different. You wake up when the sun rises and plan your day according to the weather. Often times during the rainy season, you have to be flexible and trips have to be postponed or modified.
Life there is slower and different, but you cannot compare which lifestyle is better or worse. Both sides definitely have their appeal and you have to find out which mix is best for you in the long-term.
Backpacking Indonesia on a Budget – Why Choose a Homestay
Money is a very important aspect when traveling, especially for a length of 6 weeks. Luckily, Indonesia is a low-cost country and most services are very inexpensive.
My way of traveling in Indonesia also focused on saving money and avoiding unnecessary expenses. Nonetheless, I don't feel that I missed out on anything. I had an awesome experience, met a lot of new people, and lived a local life that wouldn't be possible any other way.
Getting to Mount Ijen on Java
There are different ways to get to Mount Ijen.
For example, you can fly from any major airport to Singapore, then fly to Surabaya, and then either from Surabaya to Banyuwangi via flight or taxi.
A trip from Berlin to Surabaya costs about $1000, including the transfer to Banyuwangi you should plan at least $1100. Of course, this can depend heavily on your departure location.
Visas for Indonesia
If you are staying in Indonesia for less than two months, you can get a Visa-on-Arrival in Surabaya.
There are two visa options: a free of charge Visa or one where you pay around $30. If you want to stay longer than a month, make sure to pay the $30 because this Visa-on-Arrival can be extended for a maximum stay of two months.
The free of charge Visa cannot be extended, and only allows a stay of one month. The extension costs around another $30.
Accommodation around Mount Ijen
My accommodation around Mount Ijen, a homestay, cost $10 for each night and included breakfast. If you are worried about the living standards, I can only speak for myself and say that I got used to it.
The room and bed were very clean, which is the most important aspect for me, and other things like a cold shower or power interruptions didn't worry me too much.
The daily cost of living around Mount Ijen
Life in the village doesn't have to cost much. There were days where I stayed in the village and only spent $1,50 for the meal at the Warung in the evening. You can go on hikes, explore the local area, or ask locals for advice.
It never gets boring in the village and there is always something to do. I played volleyball with the locals, helped them with road construction, and watched their "cricket fights".
Mount Ijen Tours
Only when it comes to touristic trips, I would consider the prices to be more on "Western standards".
The entrance to the Ijen, for example, costs around $8 during the week and $12 on the weekend. A guide can cost around $20 for the trip down the crater. If you are booking the whole package, including the transfer from the homestay to the mountain and down the crater, the cost can be around $40.
About the Author, Sebastian Jacobitz
I am a Documentary & Travel Photographer from Berlin and share my experiences on my Photography Blog: Street Bounty. All pictures were taken by me during the trip. In general, the people are very friendly and welcome having their pictures taken. In Berlin, I am also a member of the photography collective Berlin1020.
---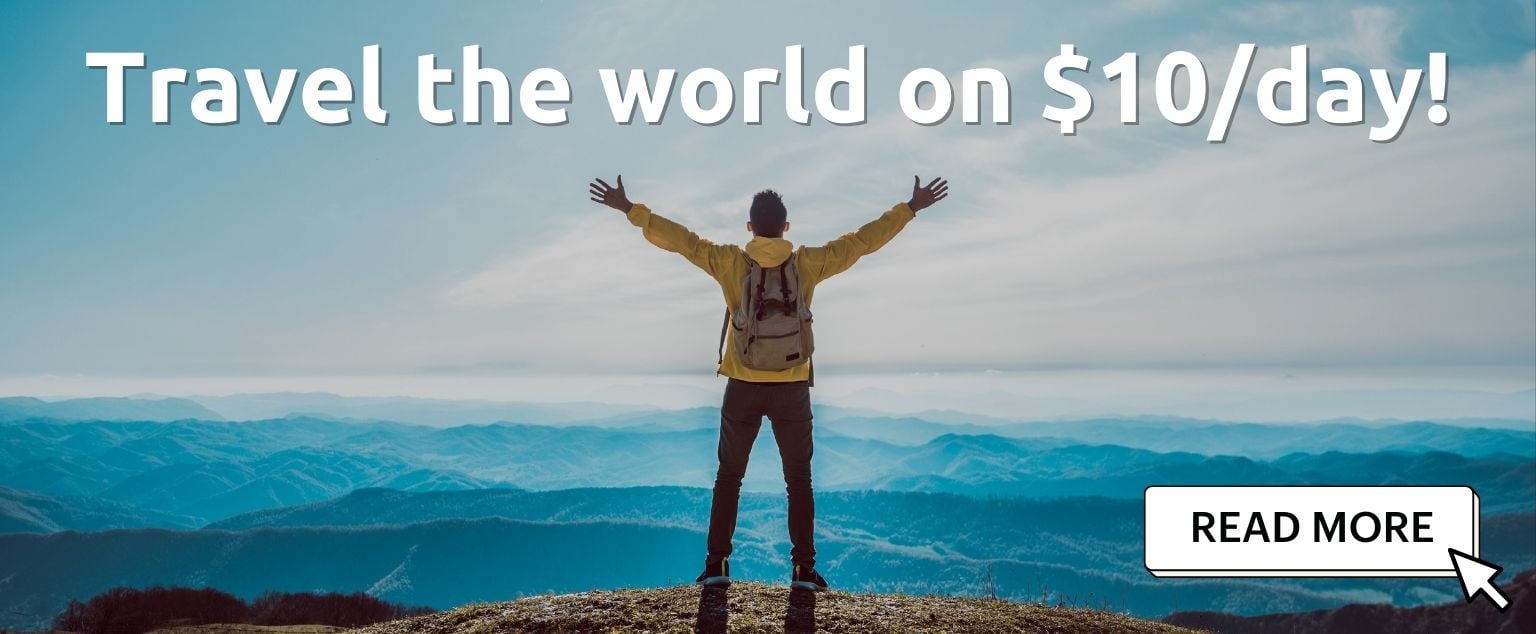 And for transparency's sake, please know that some of the links in our content are affiliate links. That means that if you book your accommodation, buy your gear, or sort your insurance through our link, we earn a small commission (at no extra cost to you). That said, we only link to the gear we trust and never recommend services we don't believe are up to scratch. Again, thank you!