Ahoy and welcome to my Sea to Summit Trek TkII 18 review!
For backpackers who love adventure, there are countless scenarios in which having a lightweight sleeping bag with you on your journey is beneficial. Unless you are going on a trekking-specific holiday though, a sleeping bag lives at the bottom of your backpack, without receiving much in the way of daily use. That is until you need it.
Choosing the right one is therefore hard. You need one that is light but still warm and because you may not even use it much, you don't want to pay too much now. Whether you are planning a multi-month backpacking trip to South America or you are just looking for a warm, light sleeping bag for general three-season use, you need to pay attention.
Last weekend, I was able to take the Sea to Summit Trek TkII out for an overnight test in the frosty green winter forest here in the Pacific Northwest, USA. This super-compact sleeping system has gained a reputation for being a reliably warm and spacious performer and so I decided to find out for myself what this sleeping bag is all about.
Right then, let's get the show on the road and get on with this epic Sea To Summit Trek TKii sleeping bag review!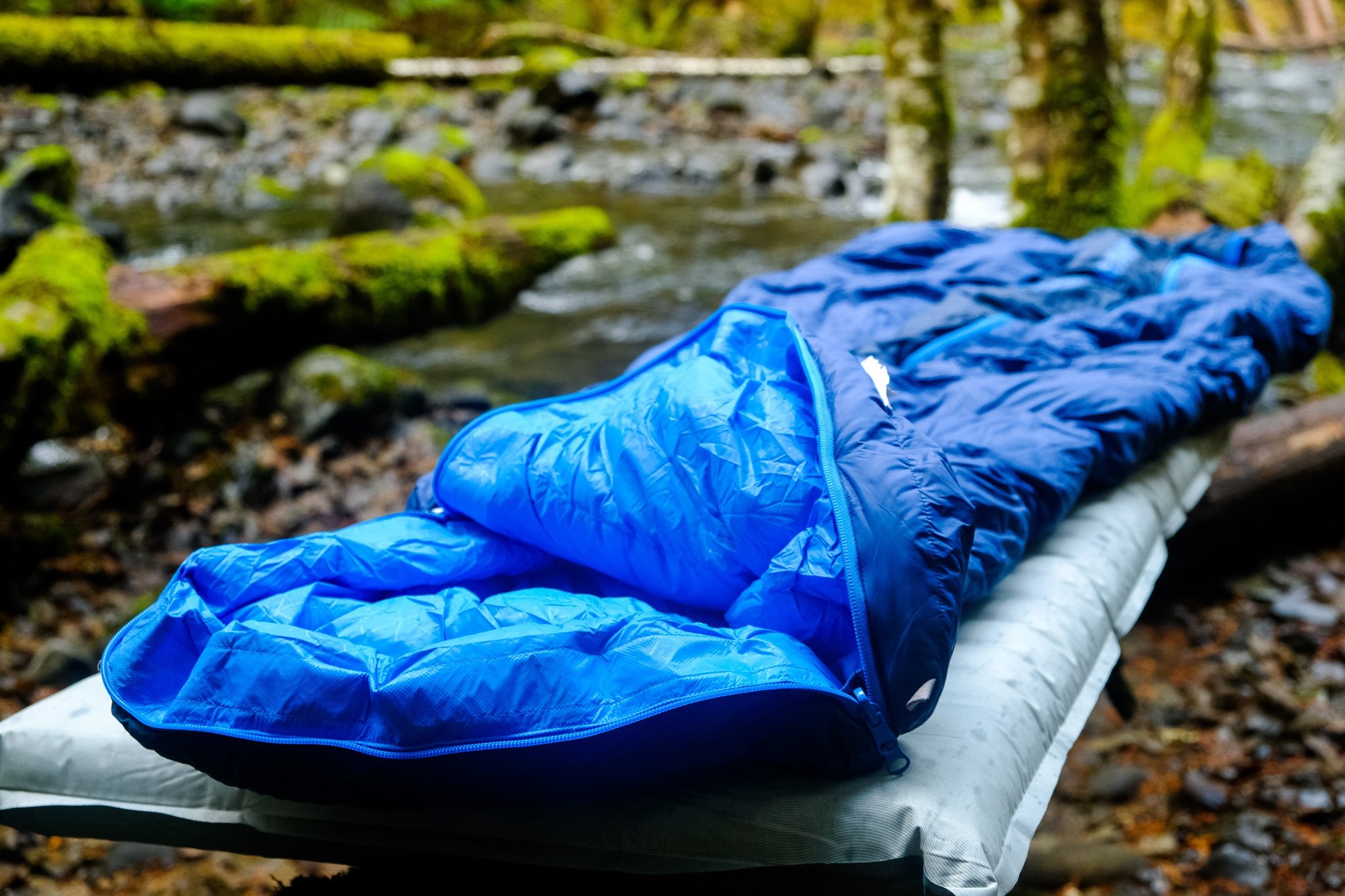 In the below Sea To Summit Trek review I will break down absolutely everything I learned about this sleeping bag from testing it close to its performance limit. This Trek TkII review will cover key features and performance, weight, sizing and fit, materials used, packability, moisture resistance, competitor comparison, and heaps more.
The cold months are truly upon us, so it's time to think about cozy, down-filled adventure meat pods—aka sleeping bags.
Let's get to it…
Note: This review covers the Sea to Summit Trek TkII 18 model. This sleeping bag also is available with 10 F and 30 F temperature rating specs. This sleeping bag series is unisex.
Sea to Summit Trek TkII Review: The Big Questions
What is the lower vs comfort limit of the Trek TkII?
Is the Trek TkII waterproof?
For long-term and/or long-distance backpackers, is the Trek Tk2 a good choice?
What are the sizing options for the Sea To Summit Trek TK ii sleeping bag?
Is the Trek TkII an ultralight sleeping bag?
Is the Trek Tk2 a mummy sleeping bag?
Ladies & Gents, It's Time to Step Your GEAR Game Up. 😉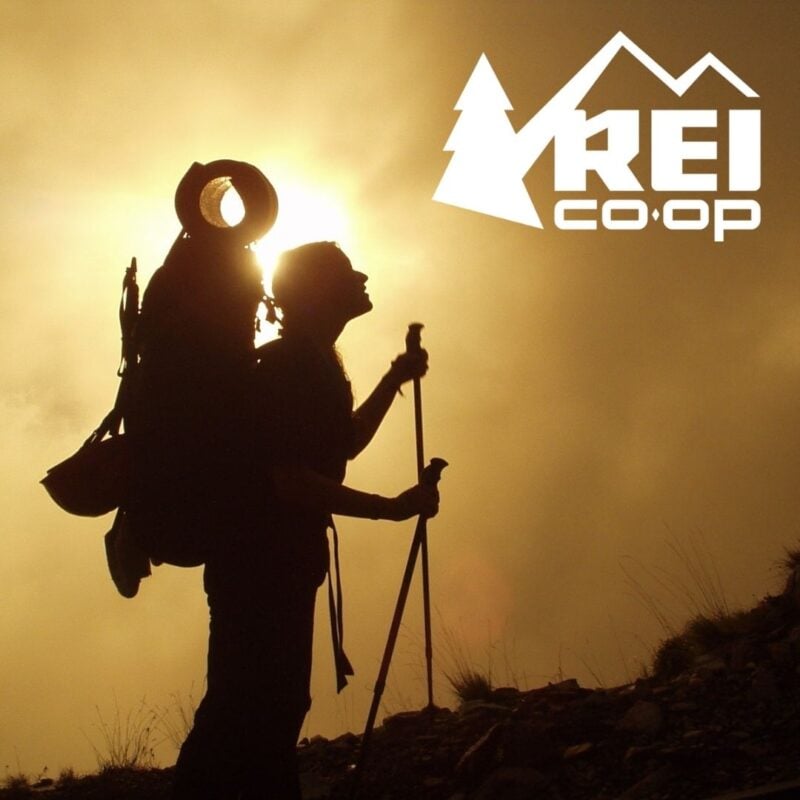 REI is one of America's biggest and most-loved outdoor gear retailers.
Now, for just $30, get a lifetime membership that entitles you to 10% OFF on most items, access to their trade-in scheme and discount rentals.
Join REI Today!
This is a good time to be a backpacker. There are so many quality sleeping bag options on the market right now. Sea to Summit Trek TkII is one such example.
While warmth performance and temperature range are probably the most critical features of any backpacking sleeping bag, they are not the only sticking points to consider. More and more companies are now designing sleeping bags that weigh less and offer more interior space to the occupant.
This phenomenon has resulted in an abundance of awesome sleeping bags perfect for long term, general traveling and for general backpacking in the mountains. The Trek TkII is one such bag.
First impressions are big with me, so I'll give you mine to start. My first thought when I took the sleeping bag out of its stuff sack after setting up my tent was that it seemed quite narrow, despite hearing that it was a roomy sleeping bag catering to taller/wider folks. However, after giving it some time to regain its loft and puff out a bit, I started singing a different tune about the Sea To Summit Trek.
Let me set the stage for you: I had the Trek Tk2 bag out in early December in the mountains around northern Oregon. The low temperature during the night was 26 degrees F (-3.8 C). Before temperatures fell below freezing, a light storm rolled in and dumped a bit of rain on my tent.
Then the skies cleared, I cooked dinner (no Uber eats out in the sticks I'm afraid) and I duly settled into my Trek Tk2 18 for the night…
Trek TkII Warmth Performance
The night was notably cold. I was a bit worried. I will admit that despite knowing full well the specs of the Sea To Summit trek TKii sleeping bag, I am always a little dubious when sleeping in a new bag I am unfamiliar with – if it doesn't perform as expected, then the night can be seriously rough.
Happily though, I was not disappointed with the Trek TkII. I managed to get a decent sleep despite the fact that forest mice kept flitting around my tent in search of food scraps throughout the night. One of the little buggers actually even chewed a tiny hole in my tent, but I digress.
The Sea To Summit Trek ii features high loft water-repellent 650-fill-power down, which retains 60% more loft and absorbs 30% less moisture than untreated down. In normal person language, it means that this technology provides a greater overall insulating layer without adding excessive weight.
As you probably know, down insulation pretty much stops doing its job when it gets wet. Having chemically (non-toxic) treated down is definitely a benefit if you camp in damp areas or sleep with multiple people inside the tent (condensation drips).
With temperatures in the mid 20's (F) I employed the hood draws and had the bag almost totally zipped up, save for my eyes and nose. I appreciate the neck collar draft tube seals, which do a great job of keeping out breezes.
Over time, the down inside the sleeping bag can shift, leaving certain spots of the bag vulnerable to cold places. Though this was my first time using this specific model and all of the down fill was right where it should have been, the vertical chest baffles directly prevent down "migration" on the Sea To Summit Trek sleeping bag.
Warmth Performance Score: 3.5/5 stars.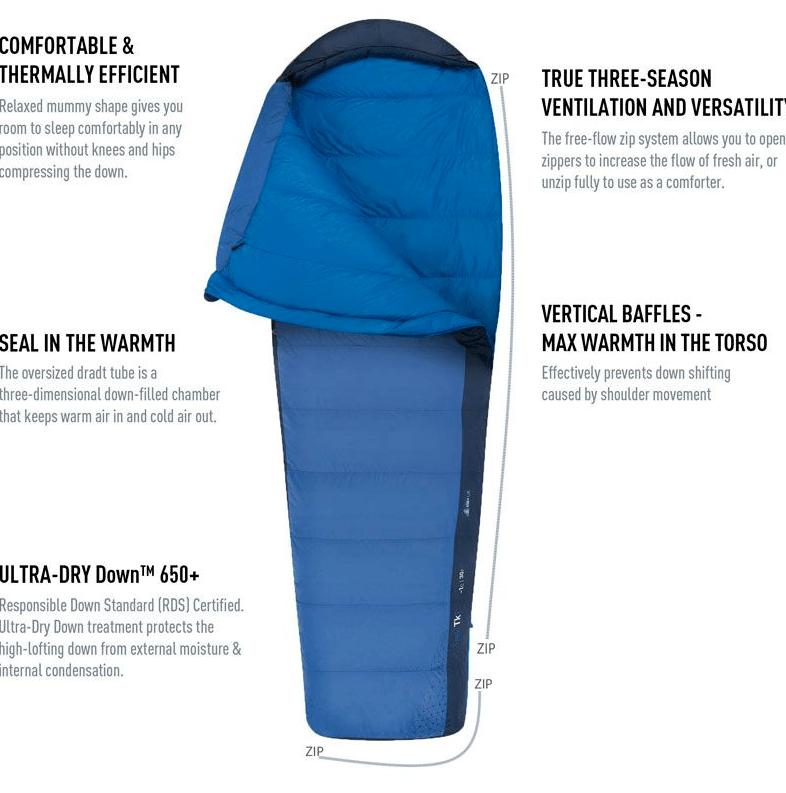 Temperature Range
Let's talk about comfort vs. lower limit and the differences. Just because a sleeping bag is rated to 18 degrees F doesn't mean that you will be comfortable sleeping in those kinds of temperatures. The limit rating is a rough indicator of the temperatures a sleeping bag can be taken to, without the scenario becoming dangerous.
The tested comfort limit of the Trek TkII is 30 F and the lower limit rating is 18 F. That goes to show you how different one person's experience is to the next. I admit I wasn't ultra toasty with temps hovering around 26 F, but with my normal below-freezing layers on, I was warm enough when totally sealed inside the Sea To Summit trek TKii 18 sleeping bag.
To be honest, though, I wouldn't want to push the TkII beyond the temperatures I tested without also using a sleeping bag liner. It would just be too cold which would ruin my nights sleep.
For warmer summer adventures, the range of the Trek TkII is such that you won't be too overheated in mild temperatures if you don't zip the bag up all the way.
Check Out: Best sleeping bag liners for travel
Temperature Range Score: 4/5 Stars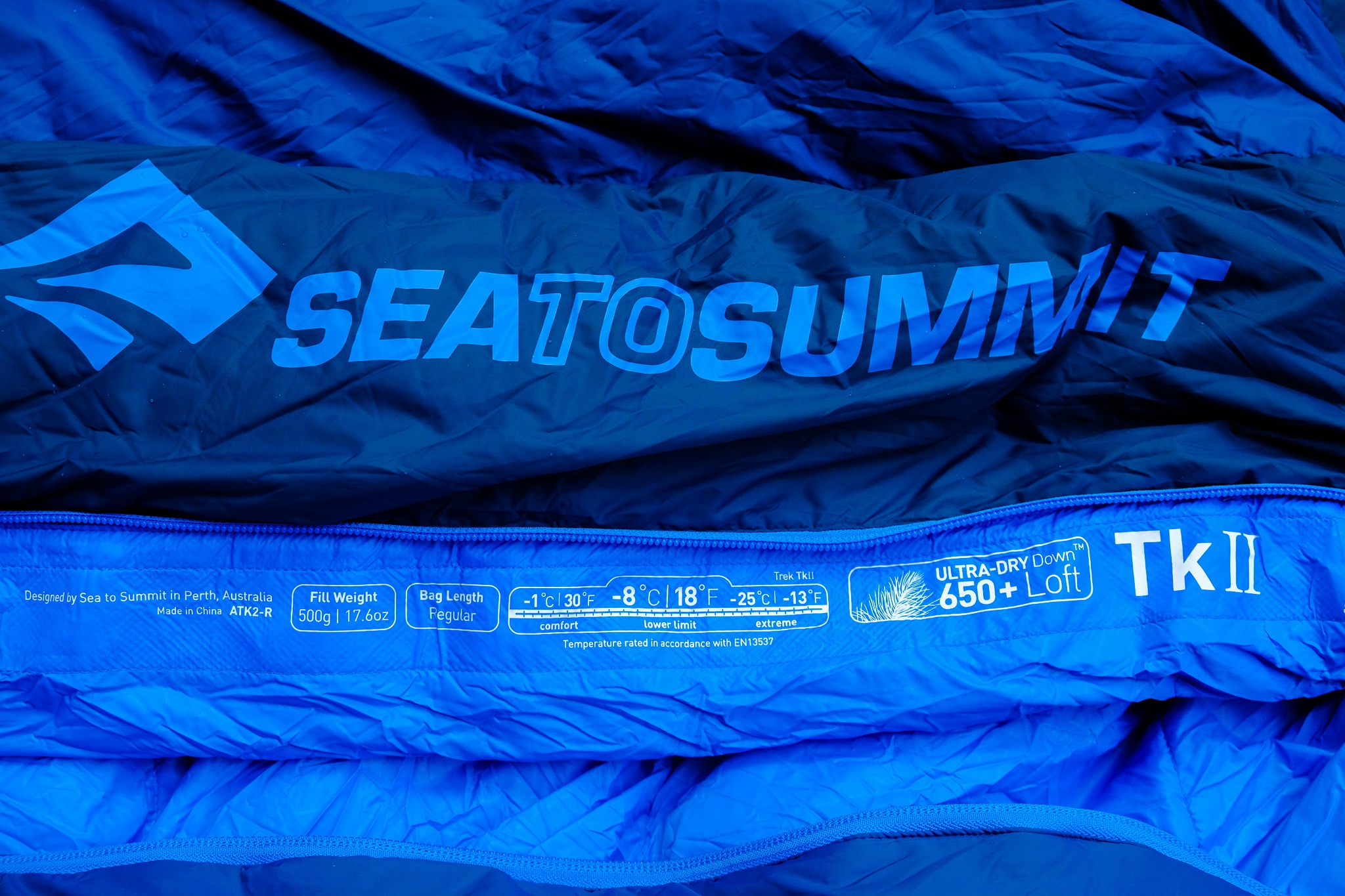 Trek TkII Weight and Packability
Regular: 2 lbs. 2 oz. (o.9 kilos)
Long: 2 lbs. 6 oz. (1.1 kilos)
With just over two pounds of packed weight, the Trek TkII delivers tremendous weight to warmth ratio. World travelers and seasoned backpackers alike can also appreciate the Tk II's compressed volume: 6.1 liters!! That's practically nothing guys.
Traveling the world with a sleeping bag no longer requires massive backpack space sacrifices. For the casual traveling trekker or camper, the Sea To Summit Trek TKii offers great packability value. As they pack down so small, there is no excuse to not travel with a sleeping bag these days.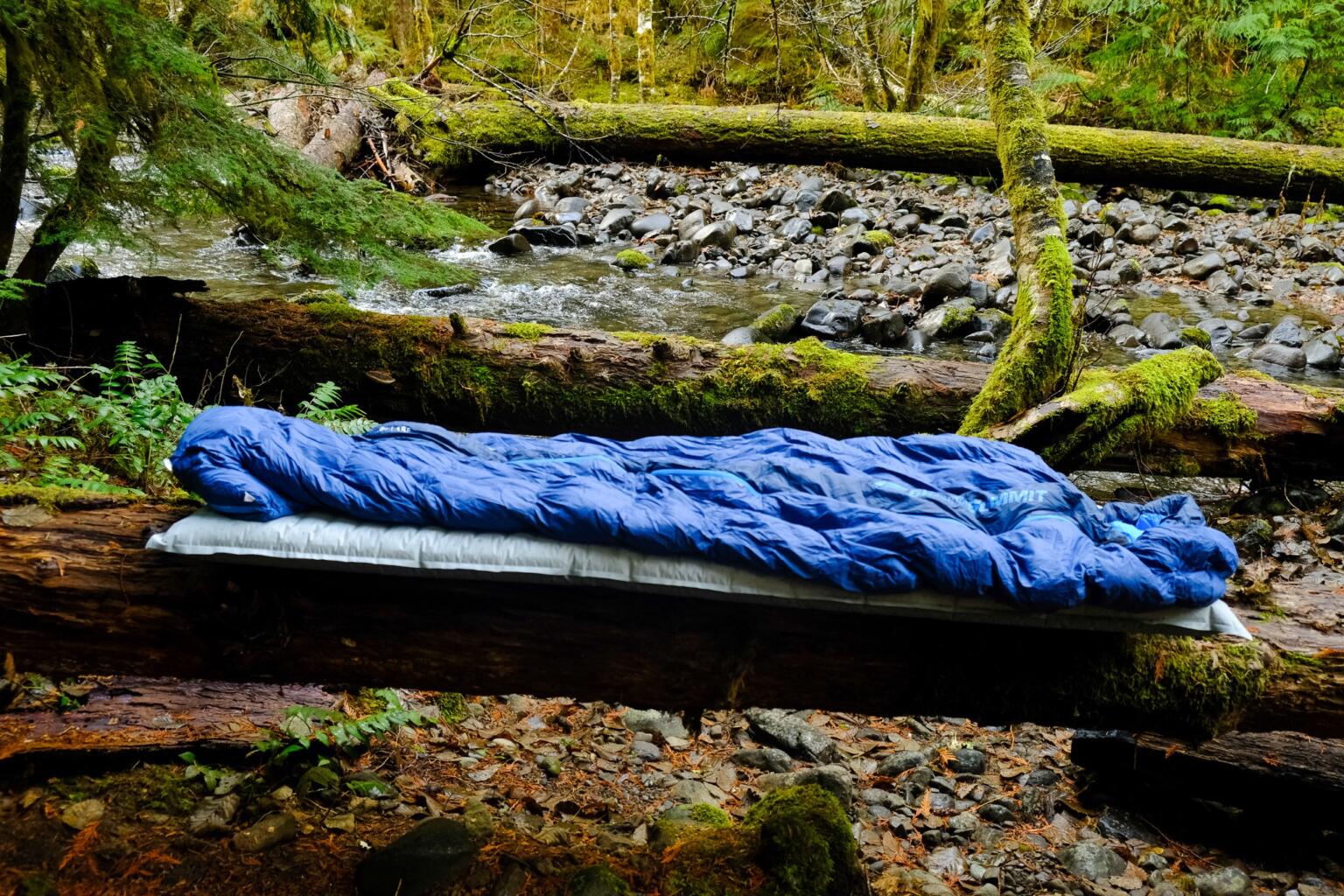 There are certainly lighter options out there, but once you start diving into the world of ultralight sleeping bag systems, you will likely want to retreat quickly due to the prices. Also, keep in mind that if you want a sleeping bag that can handle below-freezing temperatures, you'd be hard-pressed to find something under two pounds at a reasonable price.
If saving weight is a priority, be prepared to pay for it. If you don't mind carrying a sleeping bag with very reasonable weight specs, the Trek TkII is a fine option.
Weight Score: 4.7/5 stars
Packability Score: 4.9/5 Stars
Insulation Material and Moisture Resistance
Obviously, the materials used when designing a sleeping bag go hand in hand with warmth performance.
The Trek TkII employs a mix of insulating, moisture fighting material that helps to keep you stay cozy and dry in damp conditions. Whilst no aspect of this sleeping bag is waterproof, I found that it held up to the light condensation build-up inside my tent very well. Even when the outside of the sleeping bag felt a bit damp after a night of me breathing hot air in freezing temperatures, the inside of the bag remained 100% dry.
The nylon shell fabric is treated with a long-lasting water repellent (DWR) finish that sheds moisture and helps block wind in case you are sleeping in the open air.
When it comes to down products, generally, the name of the game is do not get it wet. Water repellent down does have its limits so don't go expecting to sleep outside in a light drizzle or worse. You will get wet, cold, and become miserable.
Another point worth noting surrounds the actual down feathers that are used. Sea to Summit uses down certified to the Responsible Down Standard (RDS), which means that the bird's feathers that are keeping you so warm at night were not taken from a tortured or abused animal.
The water-resistance score reflected below may seem sub-par, but that's because there is not a part of this sleeping bag that is actually waterproof.
Insulation Material Score: 3.8/5 Stars
Water Resistance Score: 2.9/5 Stars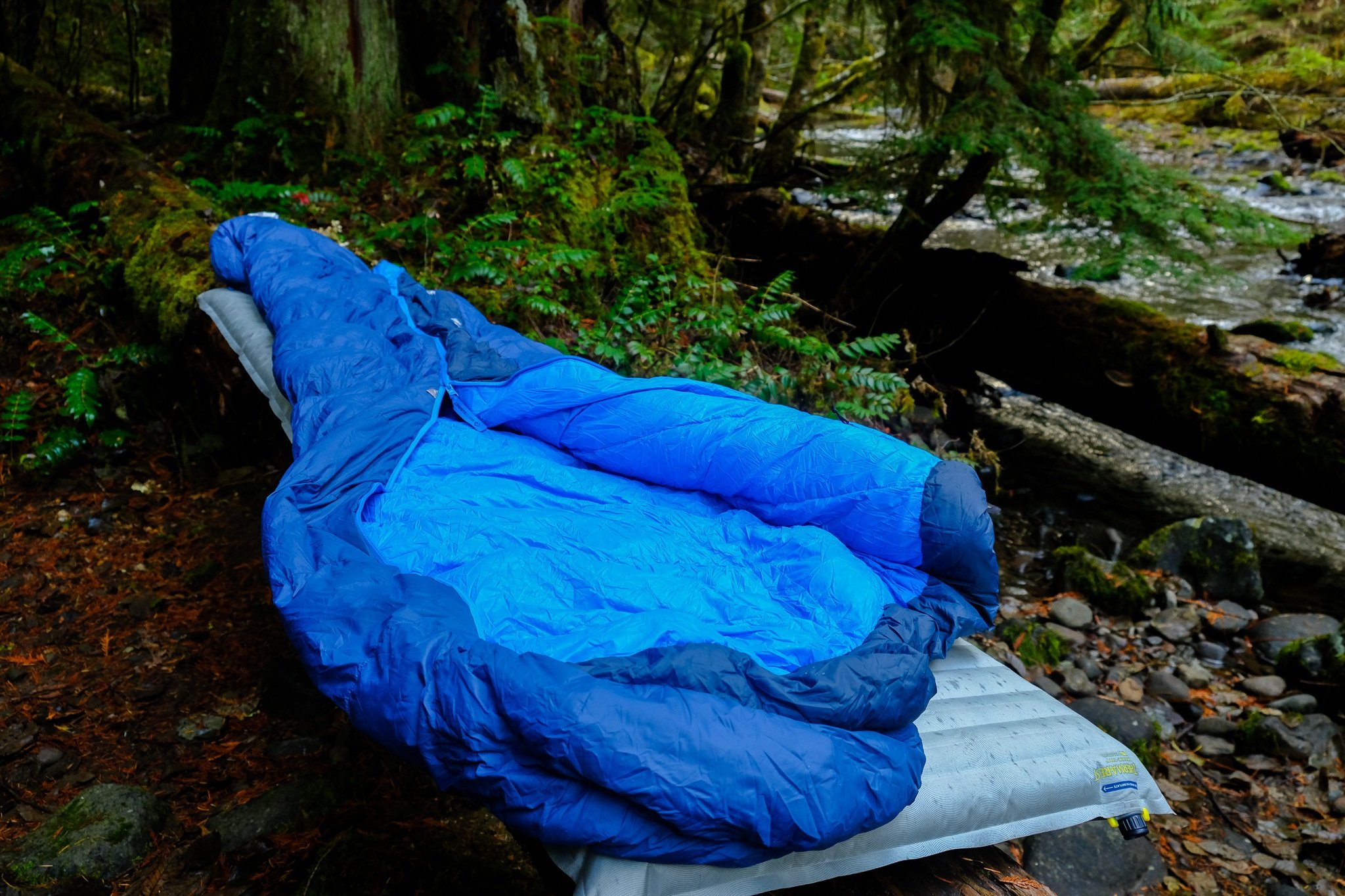 Trek TkII Zippers and Pockets
The bane of any backpackers' existence is snagging zippers. Ever had to get up to pee in the night and in your stupor snag the zipper, thus remaining trapped while your bladder expresses its displeasure? Yeah, that sucks.
I had one such "nature calls" moment during my night out with this sleeping bag. This is the ultimate zipper test: impatiently unzipping a sleeping bag when you are half awake and need to urinate. The zippers did just fine.
So what did Sea to Summit do to ensure smooth zipping bliss? The large draft tubes provide warmth, but they also provide the space for the zipper track to run straight, reducing snag potential.
Perhaps my favorite zipper feature of the whole sleeping bag is not the main zipper though. I tend to be a hot sleeper so when I am using a sleeping bag in normal summer temperatures, often I will have one leg out of the bag just to keep from overheating. The Trek TkII has the answer to this problem.
The integrated foot ventilation zipper allows you to open the bottom of the sleeping bag fully. This means you can stick both feet out of the bag if need be whilst keeping your core area covered. Congrats on the big win, Sea to Summit. I am the kind of sleeper to use this foot escape passage.
For storing a few small items inside the bag itself, there is a stash pocket. I kept my phone and a few camera batteries in there as cold weather is not good for electronics. If you are ever camping in freezing temperatures, I suggest you do the same unless you want to wake up to flat batteries.
Zipper and Pockets Score: 4/5 Stars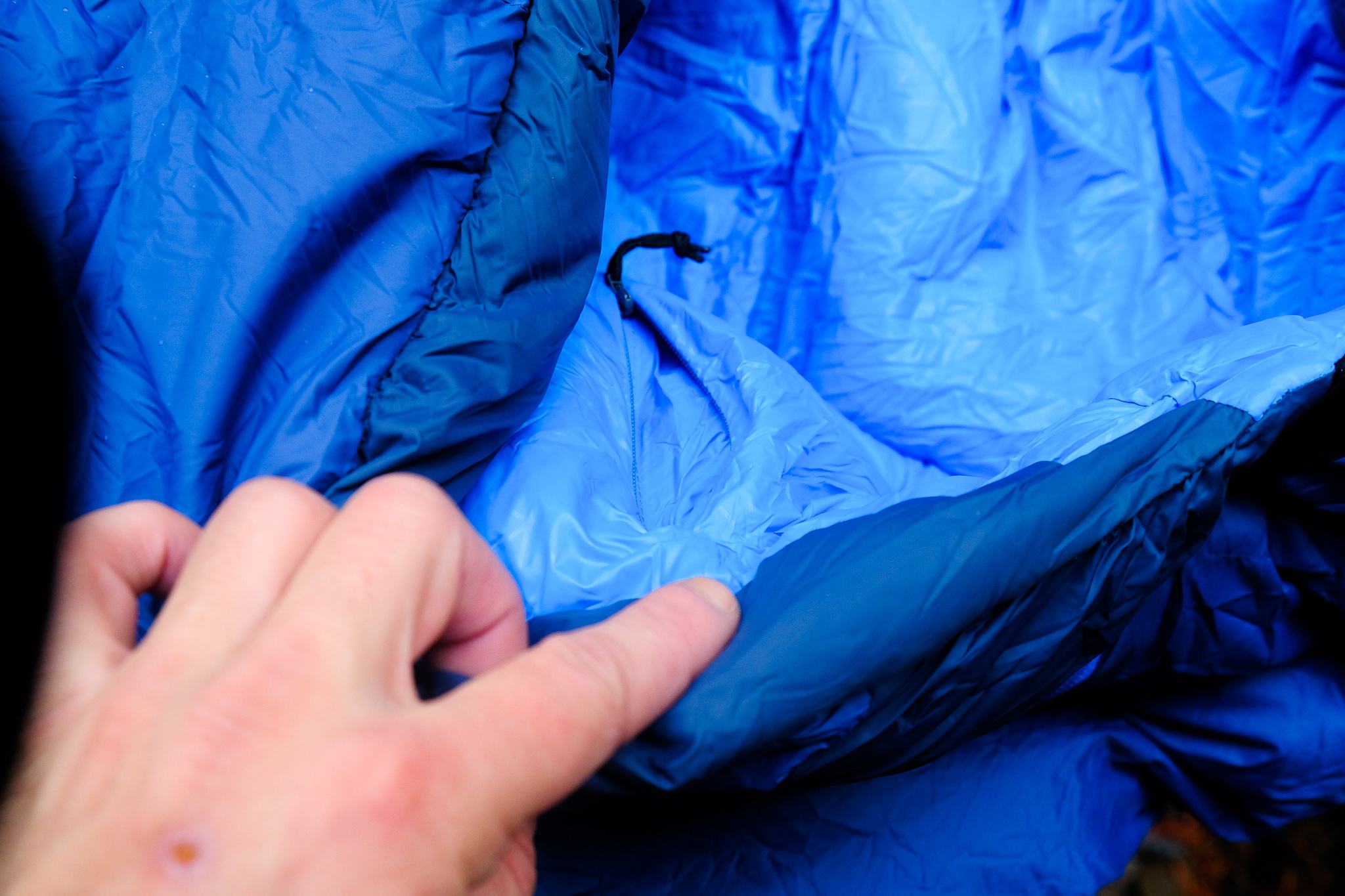 Sizing and Fit
As more and more companies explore designs outside the traditional "mummy" shape, a better, more comfortable sleeping experience is the end result. The Trek TkII has a rectangular cut, which does provide the occupant more wiggle room to work with. Generally speaking, this particular cut feels less claustrophobic and restrictive than 'mummy' style sleeping bags.
I will say that I did not find this sleeping bag to be exceptionally roomy. I am 5'10, slim, and weigh around 165 lbs (75kg), so I am not what you would call a particularly large human. Compared with other sleeping bags I have tested recently, like the Nemo Disco 15, the "extra space" of the Trek TkII falls short. Granted, the rectangular shape will provide more room than a mummy bag, but don't go expecting a massive spacial difference between the two different forms.
For taller folks, going with the long model is definitely the right call. If you are not over six feet, stick with the regular cut as you will get cold spots at the bottom if your body can't fill the space.
Sizing and Fit Score: 3/5 Stars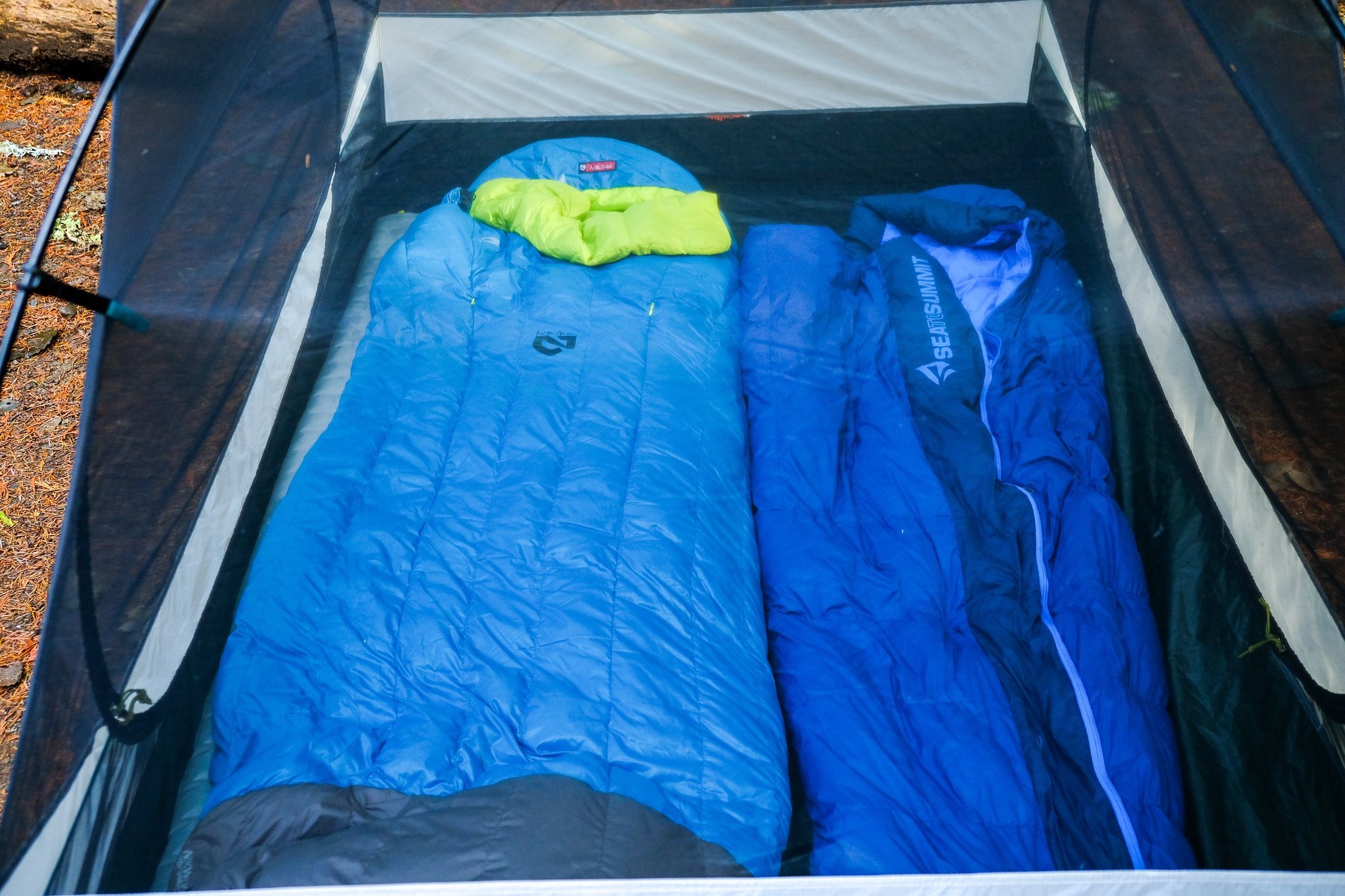 Is the Sea to Summit Trek TkII 18 good for Thru-Hikers?
Short answer: yes! Due to the weight and wide temperature range it is very good. Having hiked the Appalachian Trail myself, I'd say that this sleeping bag is great for any aspiring (or seasoned) long-distance hiker. This opinion certainly rings true for the initial colder months when you begin hiking in the spring.
By June 2015 and somewhere in Northern Virginia, I mailed my sleeping bag home because it was just too hot and humid to use it. For the first few months, though, having a sleeping bag with at least a 30 degree F comfort rating is essential. It snowed on me May 1st in Mt. Rogers state park, so yeah, having a cold-weather sleeping bag is a must!
At 2.2 lbs, most thru-hikers would agree that's an acceptable weight to carry for what you get.
I did not personally hike the Appalachian Trail with this sleeping bag. I was young and could not afford to buy a new sleeping bag at the time, so I trekked with an REI sleeping bag that weighed a little over three pounds.
Again, if you have the cash and want to splash out on something genuinely Ultralight, check out something by Zpacks or Feathered Friends. But do be ready for your bank balance to take a severe hit.
Thru-Hikers Score: 3.8/5 Stars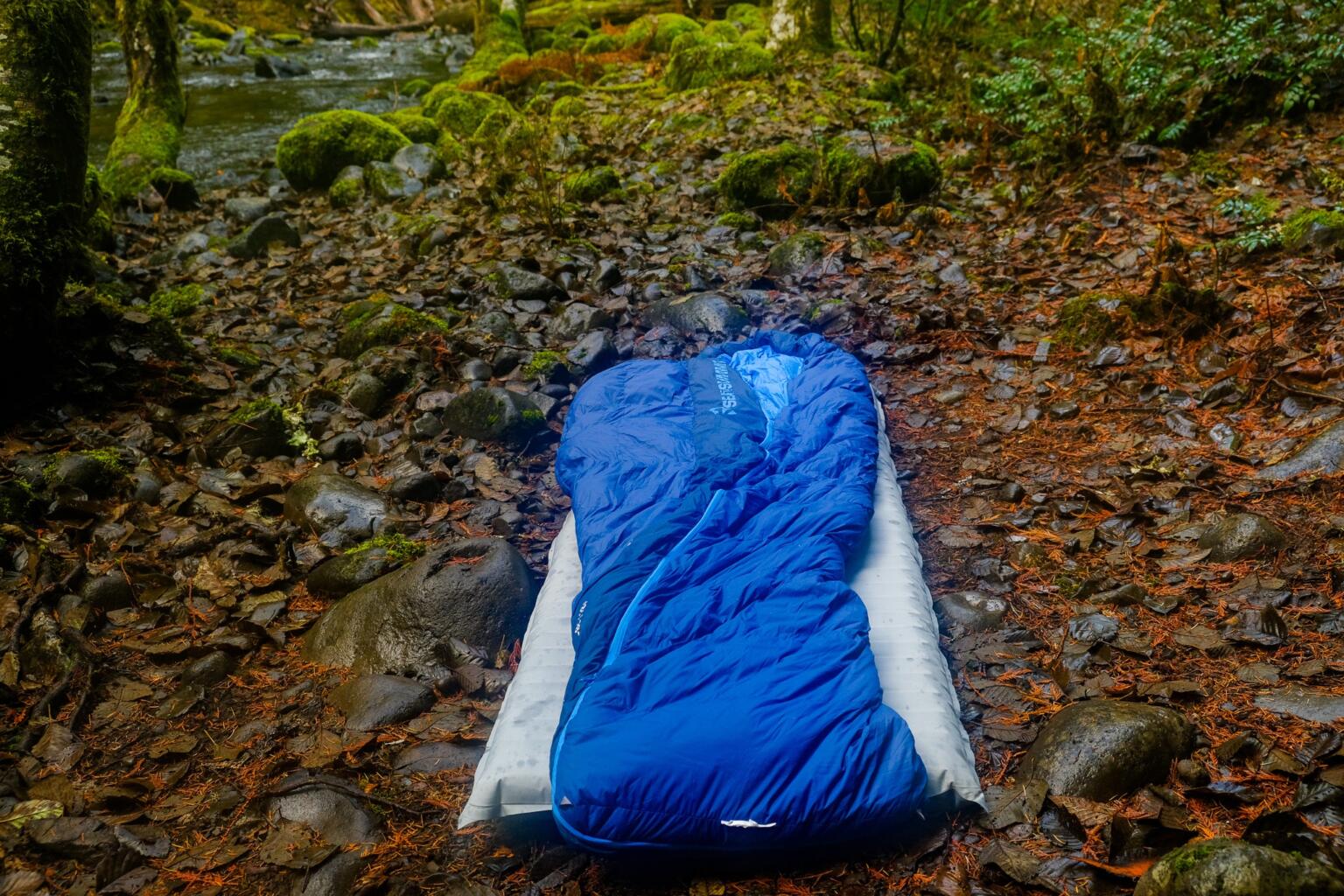 Trek TkII Price
Regular: $299.oo
Long: $318.00
I see a lot of sleeping bags. Prices can be all over the show. $300 is the average cost for a lightweight sleeping bag with this sort of temperature rating and quality. As mentioned, if you want something even lighter but with equal warmth, those sleeping bags are going to cost more.
The Trek TkII is an excellent entry-level sleeping bag for backpackers or travelers looking for something light, well-made, and reliable (the most important of all obviously).
If you think you will only use a sleeping bag once a year, I recommend going for a cheaper option like REI Siesta 20.
Is having more interior space important to you? Check out my latest Nemo Disco 15 review. The Disco 15 costs about the same as the Trek TkII and provides more sleeping real estate for sure.
In the end, proper backpacking gear requires and investment, and I think the Trek TkII is reasonably priced for what it offers and what it doesn't (excess weight).
Price Value Score: 4/5 Stars
The best present of all… is CONVENIENCE!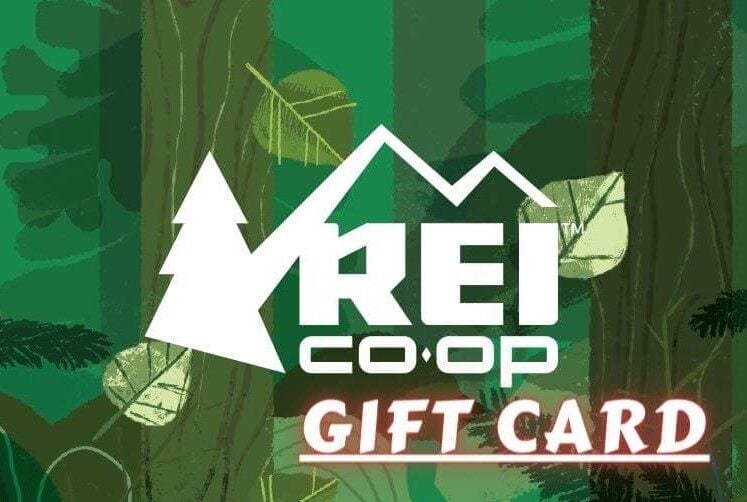 Now, you could spend a fat chunk of $$$ on the WRONG present for someone. Wrong size hiking boots, wrong fit backpack, wrong shape sleeping bag… As any adventurer will tell you, gear is a personal choice.
So give the adventurer in your life the gift of convenience: buy them an REI Co-op gift card! REI is The Broke Backpacker's retailer of choice for ALL things outdoors, and an REI gift card is the perfect present you can buy from them. And then you won't have to keep the receipt. 😉
Buy on REI!
Sea to Summit Trek TkII vs the World: Competitor Comparison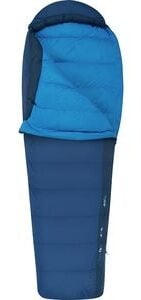 Sea to Summit TkII
Price > $299
Weight > 2 lb. 2.2 oz.
Insulation > 650-fill down with Nikwax
Comfort Temperature Rating > 30 F
Nemo Disco 15
Price > $299
Weight > 2 lb. 15 oz.
Insulation > 650-fill down with Nikwax
Comfort Temperature Rating > 25 F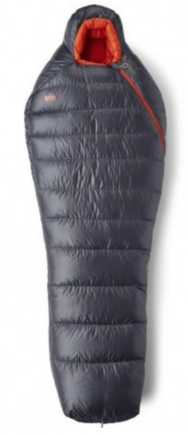 REI Magma 15
Price > $369
Weight > 1 lb 14 oz.
Insulation > 850-fil water resistant down
Comfort Temperature Rating > 28 F
REI Trailmade 20
Price > $99.95
Weight > 3 lbs. 4.6 oz.
Insulation > Synthetic
Comfort Temperature Rating > 21 F
REI Zephyr 25
Price > $159
Weight > 2 lbs. 11 oz.
Insulation > Synthetic
Comfort Temperature Rating > 25 F
REI Siesta 20
Price > $139
Weight > 5 lbs. 14 oz.
Insulation > Synthetic
Comfort Temperature Rating > 20 F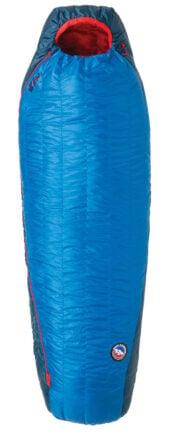 Big Agnes Anvil 15
Price > $269.95
Weight > 2 lb. 10 oz.
Insulation > 650-fill-power DownTek down
Comfort Temperature Rating > 28 F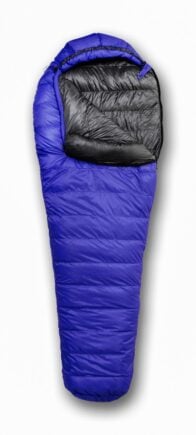 Feathered Friends Swift 20 YF
Price > $459
Weight > 1 lb 15 oz.
Insulation > 900-fill goose down
Temperature Rating > 20 F
Sea to Summit Spark 2
Price > $349.95
Weight > 12 oz.
Insulation > 750-fill goose down
Temperature Rating > 54 F

Our GREATEST Travel Secrets…
Pop your email here & get the original Broke Backpacker Bible for FREE.
Sea to Summit Trek TkII Review: Final Thoughts
After the dust settled on my night out with the Trek TkII, I was mostly pleased with the results it delivered.
This sleeping bag has a lot going for it. It wins big points in the categories of weight, packability, warmth, and price. However, it falls a bit short in relation to Sea to Summit's promise that the Trek TkII is exceptionally roomy.
I found that for my own warmth needs, the Trek TkII exceeded the standard comfort rating by 4 degrees. As you should know now, what I experienced as warmth may be different for you. I still suggest pairing the Trek TkII with a sleeping bag liner if temperatures are predicted to fall under 30 degrees F.
I appreciate the versatility of the Trek TkII as it can be used for multi-month international travel as well as extended adventures into the mountains.
If you are trying to elevate your travel and/or backpacking game, the Sea to Summit Trek TkII may well be one of the best options in the middle of the road price range.
Thanks for reading our Sea To Summit sleeping bag review, let us know your feelings about this sleeping bag.
Overall Performance Score: 3.8/5 Stars
What are your thoughts? Did this Sea to Summit Trek TkII review help you? Anything I didn't answer? Did you have a different expereince using this sleeping bag? We want to hear about it! Let us know in the comments below – thanks, guys!
---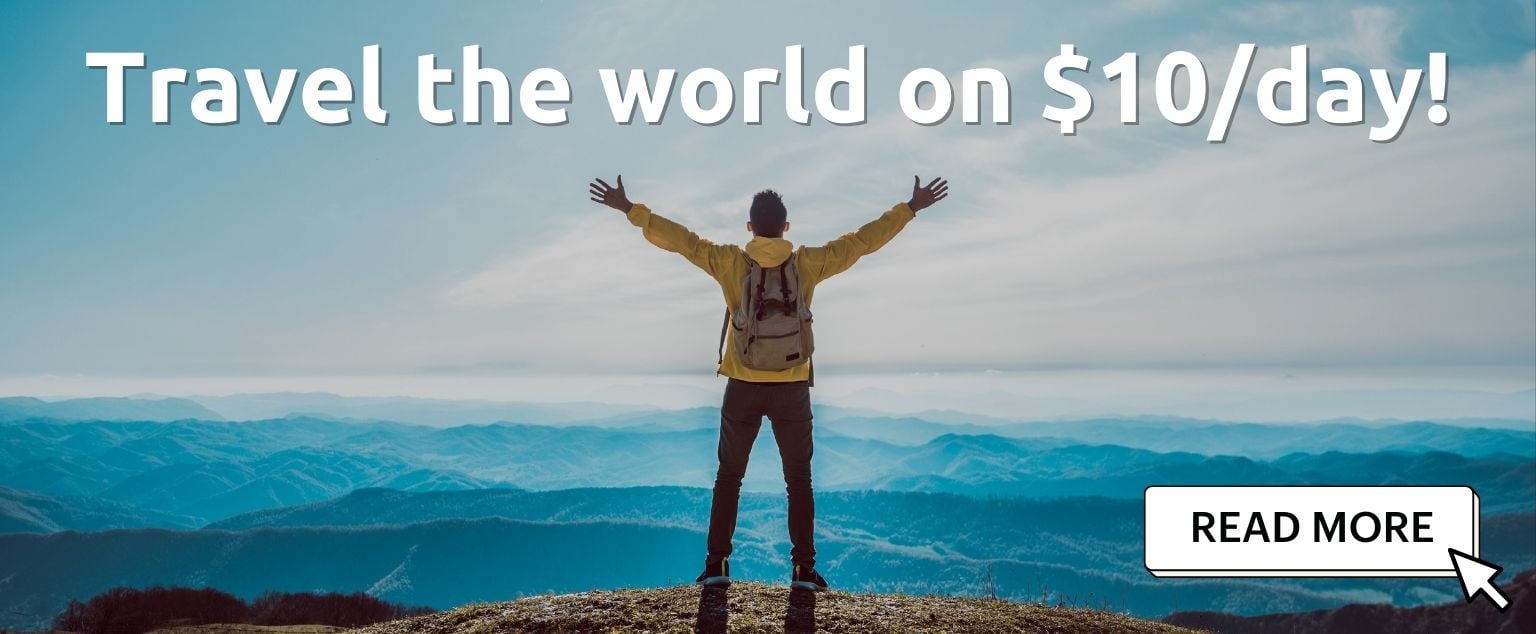 And for transparency's sake, please know that some of the links in our content are affiliate links. That means that if you book your accommodation, buy your gear, or sort your insurance through our link, we earn a small commission (at no extra cost to you). That said, we only link to the gear we trust and never recommend services we don't believe are up to scratch. Again, thank you!