Anyone who is a travelling regular, or even a once a year escapist, will know Airbnb. Their popularity has exploded in the last few years with people seeking something different from the traditional hotel or bed and breakfast.
What you may not know is there's another company offering a wide variety of long and short-term vacation rentals that stands to become just as popular as Airbnb, but with a few little differences. VRBO is already considered the best substitute for Airbnb!
If you're curious about the difference between Airbnb and VRBO, read on and discover which we think is best!

Unlock Our GREATEST Travel Secrets!
Sign up for our newsletter and get the best travel tips delivered right to your inbox.
Airbnb vs VRBO – the Showdown
Of the two vacation rental companies we've thrown into the ring, Airbnb is likely the one you're most familiar with. The company, which was founded in 2008, is based in San Francisco and offers accommodation services on both website and app-friendly platforms. The company has 5.6 million listings in 200 countries!!

VRBO is a vacation rental company based in Austin, Texas, and although it's been around since 1995, it hasn't quite reached the popularity of Airbnb. That doesn't mean it isn't worth looking into when booking your next vacation! With just over 2 million properties listed, there are plenty of options to choose from in 190 countries. After several acquisitions, the company is now part of the trusted Expedia Group.

The two companies have one very important thing in common – they both offer a variety of long and short-term accommodations. The key difference with VRBO compared to Airbnb is that it only offers full properties that are more suited to longer stays. Airbnb focuses on single rooms that are more suited to shorter stays.
Mostly known for its unique accommodations, Airbnb is popular with younger and business travellers. While VRBO offers more traditional places to stay that are of interest to families and older travellers.
Now that you have a brief history of the two competitiors, let's discuss the difference between Airbnb and VRBO in more detail.
What's the Difference Between Airbnb and VRBO?
While Airbnb and VRBO have many similarities, determining which company is best for your needs will depend on what type of traveller you are, where you're going and what you expect in an accommodation.
Let's look at some of the criteria that could sway your decision!
Types of Properties Available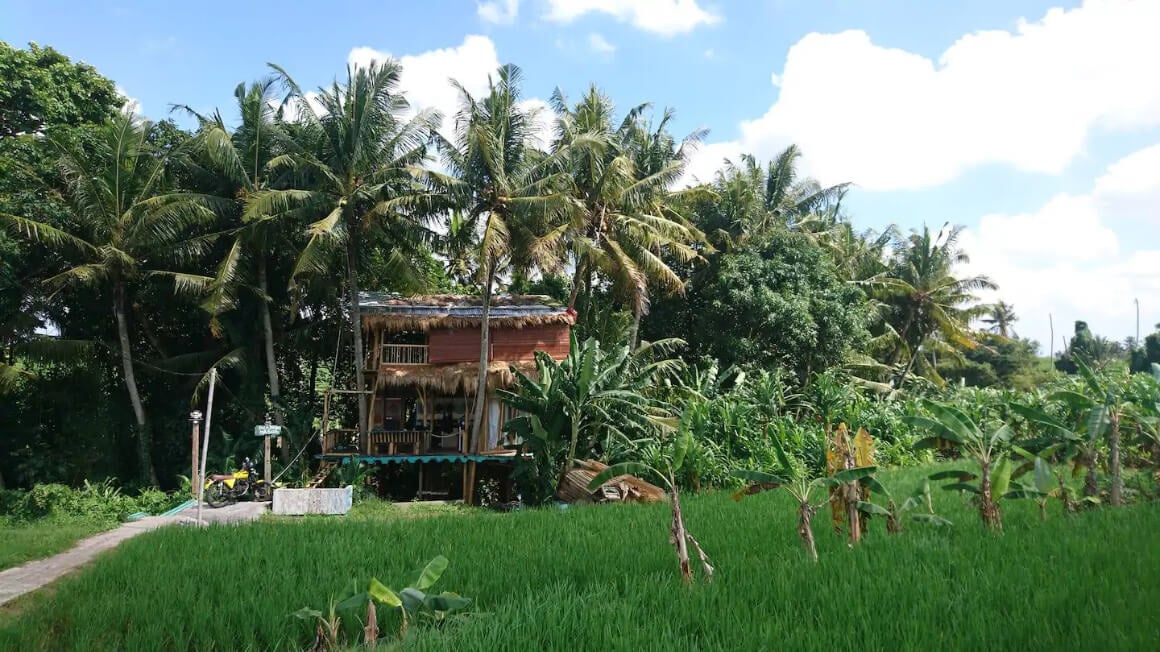 Airbnb offers almost any type of accommodation you can imagine, but mostly focuses on single rooms in a larger property. Think rooms in hotels, B&Bs, country inns, dorms, or even someone's private home, but it's the unique listings that makes them stand out.
Through Airbnb, you can book a room in a castle, an underground Hygge, a dome suspended on the side of a cliff, a cabin on a remote, private island or even a treehouse. The rentals are located all over the place, too! Whether you're looking for a city centre location, or somewhere hidden away in the middle of nowhere, you'll find it!
VRBO focuses on entire properties, so you won't find beds in dorms or private rooms in bigger homes. There are a variety of comfortable and private accommodations more suited to longer stays such as a small cabin, an entire house, a villa or even a yurt – if you prefer something cosy and outdoors.
VRBO has a selection of unique listings as well – you aren't restricted to boring family homes. Have you ever seen the inside of a renovated shipping container that has been turned into a vacation rental?
Guest Service Fee
Whether you end up booking a rental through Airbnb or VRBO, the final cost of your stay will be subject to a few fees. The fee structures are different on each site.
The big question is – is Airbnb cheaper than VRBO? After working out the final cost of the fees, plus accommodation, VRBO often ends up being cheaper!
Here's a breakdown of VRBO vs Airbnb fees –
Airbnb's fees are based on a split-fee structure. The host pays 3% of the service fee, and the guest pays between 14% and 20%. However, some listings, such as hotels, don't charge a service fee to guests.
With VRBO, guests can expect to pay a much lower service fee between 6% and 12%. This lower percentage combined with the fact that listings tend to be cheaper is what makes VRBO the cheaper option overall.
Note: each property could have their own additional cleaning or deposit fees.
Customer Service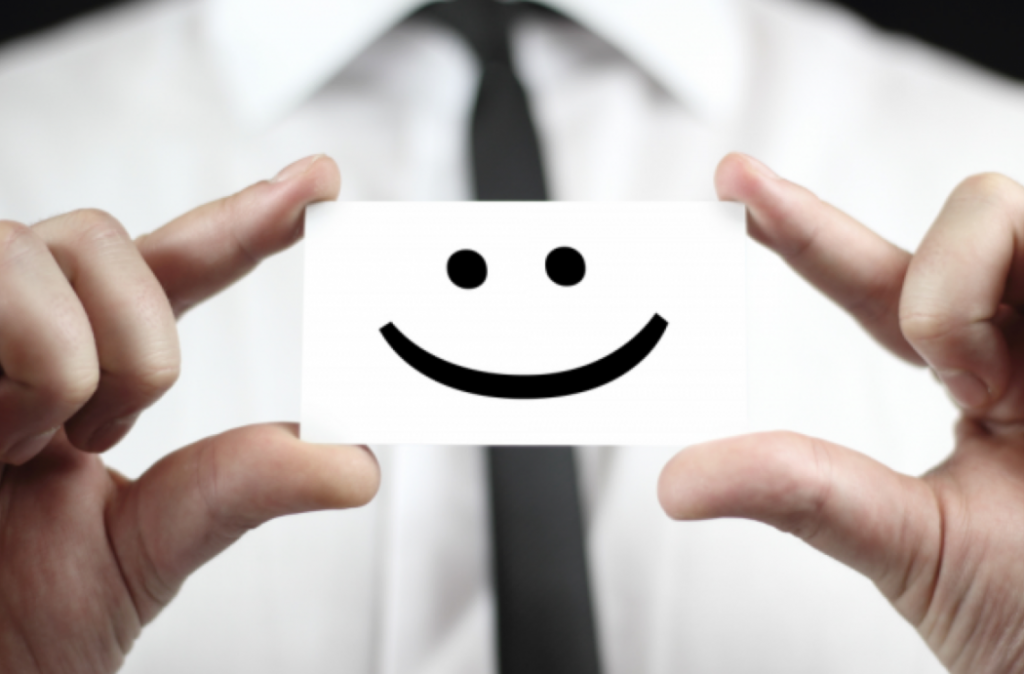 When booking accommodations, you may not think about customer service – just get the property booked and check in, right? However, if something goes wrong or you need to file an urgent complaint, you'll want to be able to contact someone without fuss and have your issue resolved, pronto.
While Airbnb and VRBO have their own set of policies when it comes to customer service, you'll find it easier to deal with VRBO when it comes to many aspects of your booking. When problems arise, you'll get a better response from VRBO with instant support through the direct support line. This comes in handy in emergencies such as not being able to enter your accommodation upon arrival, dangerous conditions in or around the property, or conflict with the property's owner. Being able to get help quickly and efficiently means less time wasted dealing with the issue, and less stress!
With Airbnb, the service isn't as personal. The company prefers guests to resolve issues with the owner directly rather than calling on them. This inactive approach means you have to approach a property owner who may be difficult to deal with. There's no direct contact line for Airbnb. You're directed to use the online help section where you're faced with pages on how to deal with various issues, or you get to speak with a chatbot – yay (sarcastic eye roll).
Cancellation Policies
When it comes to fight of Airbnb vs VRBO, Airbnb wins for being the company with the best cancellation policies. The host can set their own cancellation policy, which means it varies from property to property. How flexible they are with cancellations will depend on many factors but generally, it's fair. Expect penalties if you cancel at the last minute – which is the same case for most places.
Cancellations with Airbnb are quite flexible, and you can usually cancel up to 24 hours before your arrival and still get a full refund. That being said, some rentals only allow you to cancel within 48 hours of making the booking, and any cancellations after that time result in only a 50% refund if you cancel up to a week before your arrival. The considerable difference in cancellation policies with some rentals is why you should read the fine print very carefully.
VRBO's cancellation policies are similar, except they tend to be a bit stricter. The best-case scenario is you'll be able to cancel within 14 days before your arrival and get a full refund. The worst-case scenario is a booking offers no refund for any cancellations no matter how far in advance.
Tip: always read the small print, folks.
Safety
Dangers lurk everywhere, and accommodations are no exception, particularly if you're travelling alone. While it's important to always be vigilant when travelling, both Airbnb and VRBO have policies in place to help protect you while booking and during your stay.
So which is safer, Airbnb or VRBO?
The major plus when booking with Airbnb is its strict verification process that requires guests to submit photo identification when booking. This means all guests staying in the rental have been vetted, and the lack of anonymity deters illegal and dangerous activities from taking place on the premises.
If you're travelling alone, you may prefer to stay in a hotel-type accommodation instead of a private room in someone's home. The site makes it easy for you to filter only those accommodations to save you time. If you are unsure take a look at the reviews of previous guests – they can't be faked!
Airbnb often prevents reservations at properties with repeated infractions that compromise safety, or show suspicious locations or reservation times. In 2020, the company banned parties and introduced a cap on occupancy numbers – of course due to the never ending COVID-19 spread.
Some guests have reported safety issues during their stay at an Airbnb rental and the company does everything it can to prevent these incidents. That being said, we always encourage reading reviews.
Each listing lets guests know whether a host will greet them upon arrival or if they'll be required to self check-in. This is important for those who plan to arrive late at night.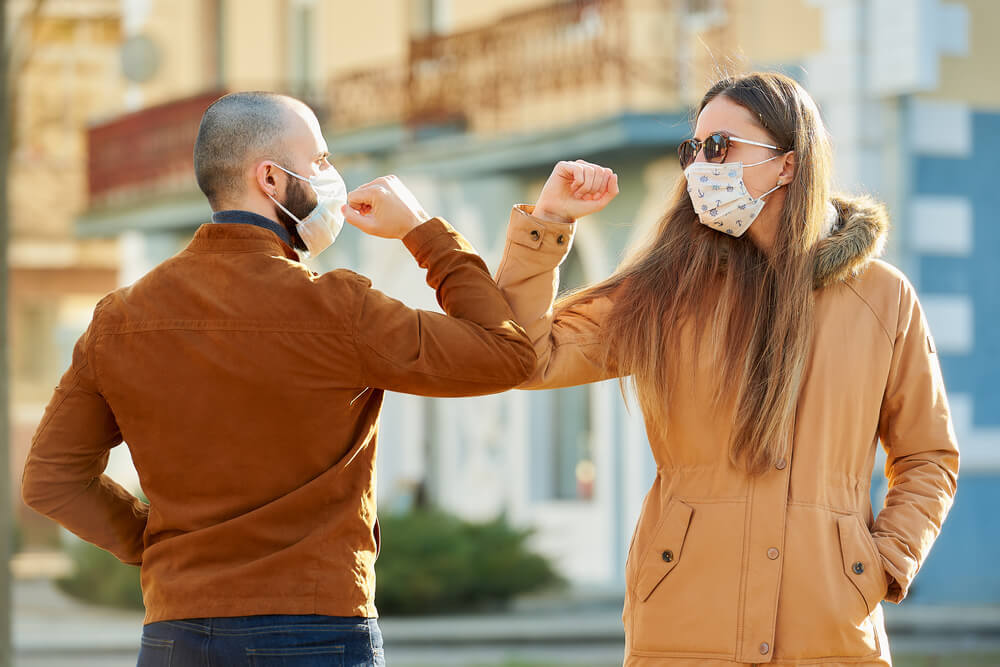 For those who are a bit suspicious and like to do their research, take a look at the host's profile. You can learn as much as possible about your host before you book, including reviews from other properties.
As fires are a concern when staying in unfamiliar places, every Airbnb host is offered a complimentary smoke and carbon monoxide detector.
VRBO doesn't seem to be as strict when it comes to screening guests, but it does take their safety into consideration in other ways. For one, they offer 24-hour customer support so you can always be in touch with someone when the need arises. Secondly, property managers have the option to rate their guests so this helps to filter out problem guests in the future.
VRBO also has a better filter and sort system that allows you to easily filter by reviews. The major difference between Airbnb and VRBO is that VRBO doesn't require photo identification from guests.
ALWAYS sort out your backpacker insurance before your trip. There's plenty to choose from in that department, but a good place to start is Safety Wing.
They offer month-to-month payments, no lock-in contracts, and require absolutely no itineraries: that's the exact kind of insurance long-term travellers and digital nomads need.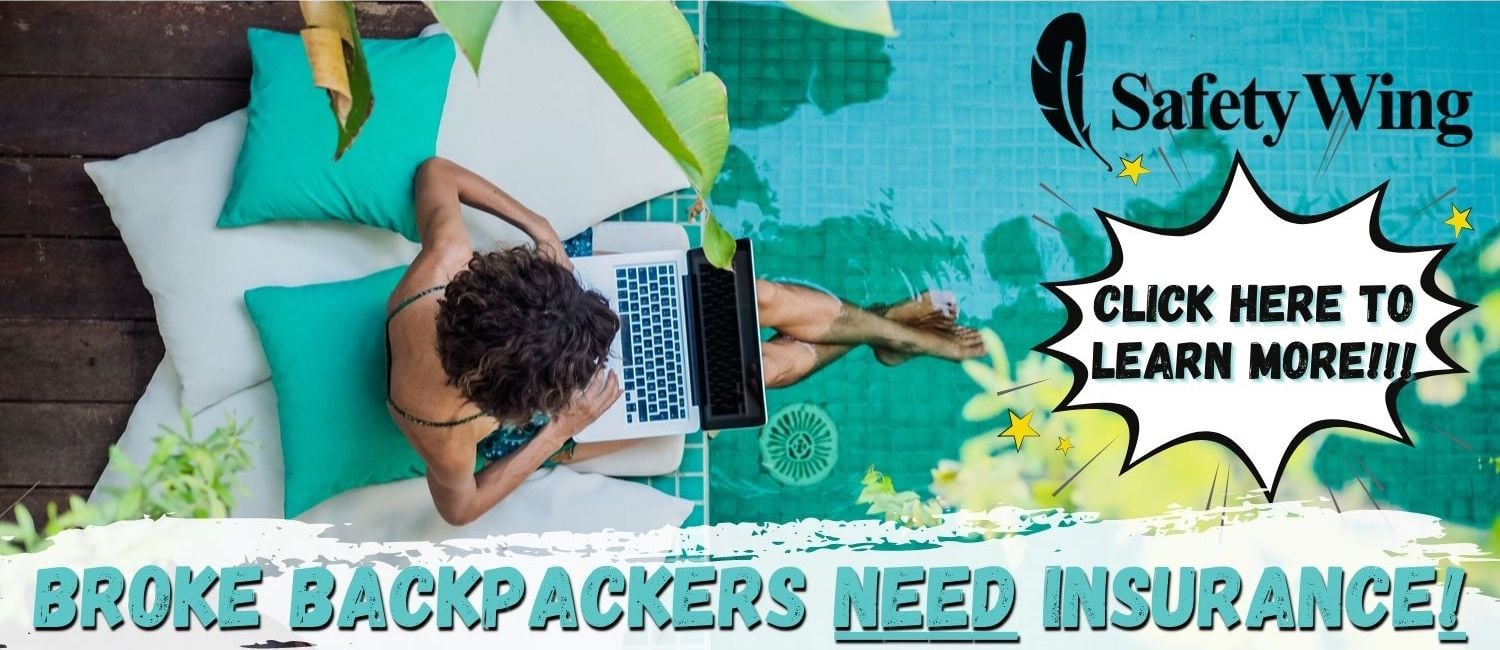 SafetyWing is cheap, easy, and admin-free: just sign up lickety-split so you can get back to it!
Click the button below to learn more about SafetyWing's setup or read our insider review for the full tasty scoop.
Extras
Both Airbnb and VRBO offer extras that make an otherwise routine booking look extra enticing.
Airbnb is known for offering unique activities through its Airbnb Experiences service. This is an added feature that allows guests to book adventures along with their vacation rental. For example, you might have the option to book a cooking class in a city that is known for its delicacies, or you can be paired with a local tour guide who'll show you some of the off-the-beaten-path local wonders.
One important thing that Airbnb doesn't deliver on is the Travel Protection Insurance that is offered by VRBO. This insurance covers you in the event that you need to cancel your booking due to illness or other unforeseen emergencies.
Damage protection insurance is also available for people travelling with children or pets. VRBO's Book with Confidence Guarantee is something that is added to every booking, and the biggest advantage is the protection you have in the event that your host cancels your booking. The company's unique Trip Board service makes it easy for multiple guests travelling together to work collectively when searching for a property.
Which is Better for Hosts – Airbnb vs VRBO for Owners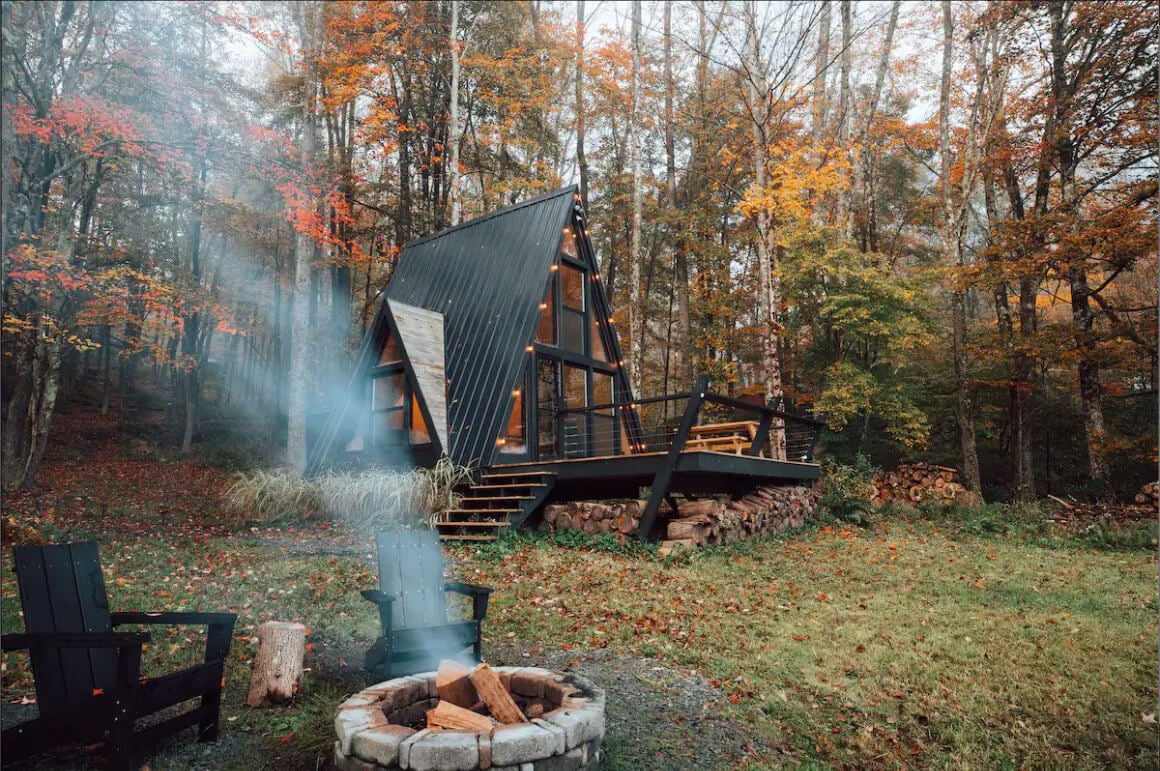 Upon first glance, it would seem that Airbnb is the best choice for hosts. The site gets more direct traffic and its popularity, driven mostly by the fact that it has many more listings across more locations, means it's the first place many travellers go to when seeking accommodation. For a property owner, that sounds promising. However, if you have a rental that doesn't fit the most sought out types of listings on Airbnb, such as a cabin, villa or an entire private house, your listing may get more attention on VRBO's platform.
Airbnb is more attractive when it comes to fees that property owners have to pay. The company takes a 3% host service fee. That fee is often 10% to 16% for hotels!
When hosting on VRBO, you have two options: pay a 3% credit card processing fee and a 5% commission fee or pay a $500.00 dollar fee with access to unlimited bookings each year. These figures seem high but if your rental is booked consistently throughout the year, the one-time fee could pay itself off fairly quickly, and that could end up being a much better deal for your listing.
When listing on Airbnb and VRBO, the main thing that both of these sites have in common is an easy-to-use setup process.
So, is Airbnb or VRBO better?
As you can see, both Airbnb and VRBO have their advantages and disadvantages but the one that's best for you and your travel needs will depend on many factors including your budget, the length of your vacation and your travel style. If you're young and budget-conscious, Airbnb is where you'll find unique hostels in cool locations. If you're travelling solo and only need a small space, or would like to stay somewhere close to other travellers while still having privacy, Airbnb is the place to find single rooms within bigger properties. Many Airbnb listings are also great for backpackers who are seeking adventure, new experiences and unique places to stay.
Of course, when you're older and travelling with family or a group of friends, a hostel or single room might not cut it for you. The property listings on VRBO are likely more fitting for your needs. If luxury is something you seek while on vacation, VRBO certainly has no shortage of luxurious properties. Can you picture yourself living it up in a castle? Well, you can rent one on VRBO! Because you have more space with VRBO bookings, they are often a better option for long-stay travellers and digital nomads. Alternatively, a digital nomad on a budget might find the perfect cosy nook on Airbnb.
And, that's that. Now you know the difference between Airbnb and VRBO and really, one isn't necessarily better than the other. If you're still unsure which one to use for your next vacation, check out the listings on both sites and compare them. Even if you're a solo, backpacking, adventurous experience-seeking digital nomad, you might find an entire property that fits your needs and budget on VRBO. Vice versa for the travelling senior, young family or over-the-top luxury seeker, Airbnb might just have exactly what you're looking for!
Final Thoughts
The bottom line is, travellers are no longer limited to mediocre hotels and unremarkable hostels. Accommodation possibilities are endless! Whether you book with Airbnb or VRBO, you can make your next vacation anything you want.
Magical, average, over-the-top, cosy or just a place to lay your head.
---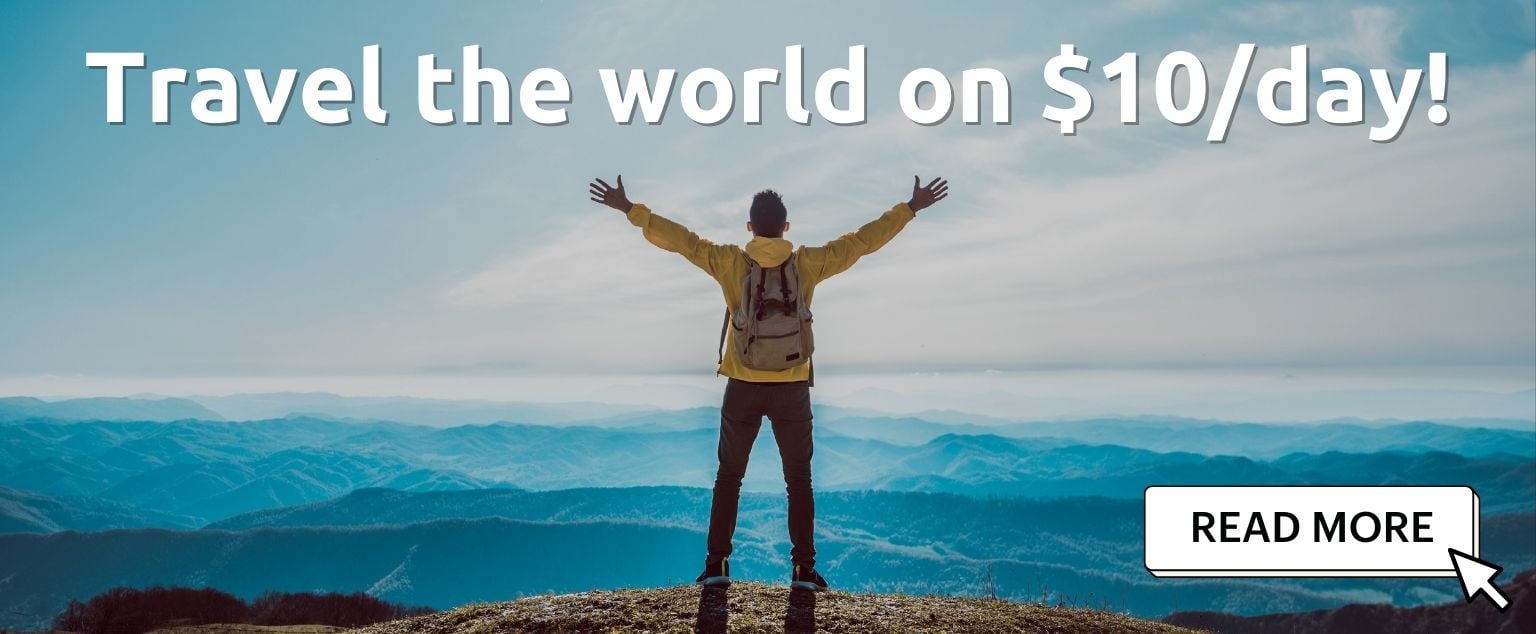 And for transparency's sake, please know that some of the links in our content are affiliate links. That means that if you book your accommodation, buy your gear, or sort your insurance through our link, we earn a small commission (at no extra cost to you). That said, we only link to the gear we trust and never recommend services we don't believe are up to scratch. Again, thank you!