Budapest nightlife is pretty famous. Thanks to backpackers and stag dos, this Hungarian capital is now renowned for its late night antics and affordable drinking scene. But, this awesome city has a not-so-secret secret to its success.
Over in the city's 7th district, an area that was once the Jewish Quarter, a new kind of bar was born around twenty years ago – the ruin bar.
From humble origins, this style of dilapidated drinking hole has spread around the city, and is now one of the best parts of nightlife in Budapest.
However, not all ruin bars are the same. In fact, the style of these post-Communist watering holes has changed over the years, and is now represented by tons of different options depending on what you like.
Some of them too popular for their own good, and others are practically hidden from view (you have to be in the know to find 'em), it pays to do some research. And that's where this article comes in.
Carry on reading to find out which are the best ruin bars in Budapest!
What is a Ruin Bar?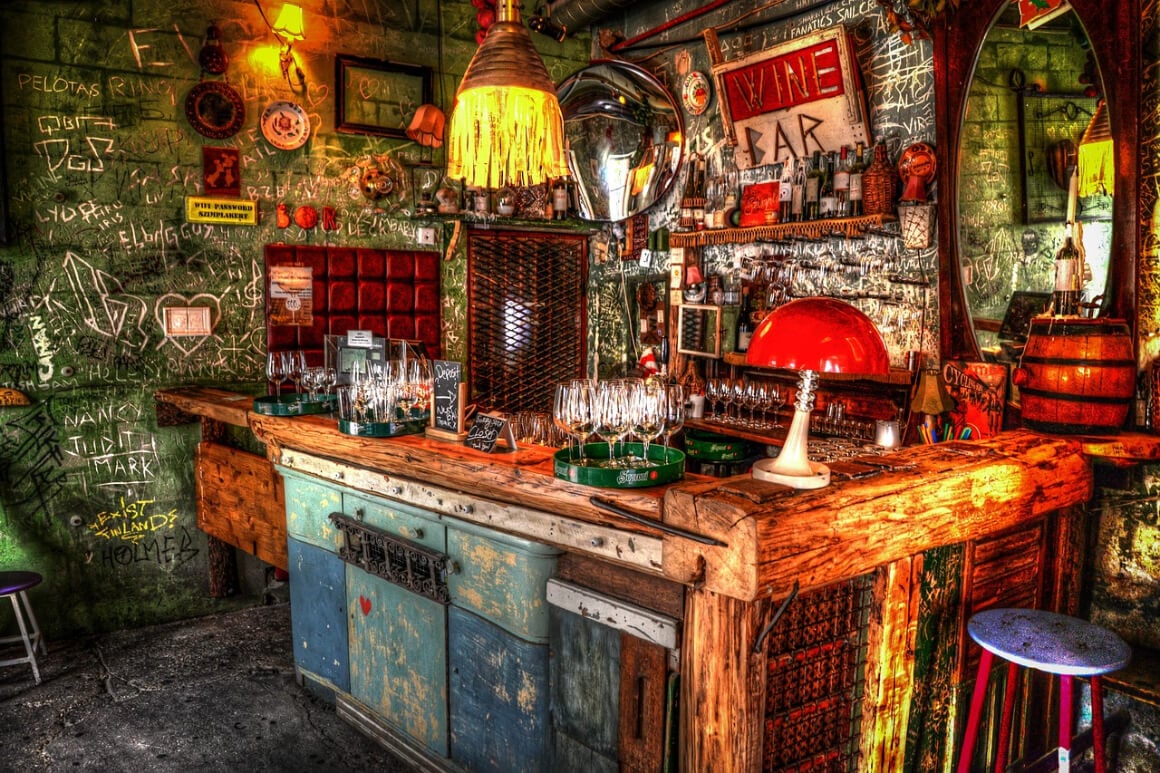 So, what is a ruin bar? Chances are if you've researched anything about Budapest, you would have heard of them, and read the words "ruin bar" or "ruin pub". While you could take it to mean that these are places to get ruined, i.e. roaring drunk, the name refers more to the venues themselves – ruins.
Called romkocsma in Hungarian, these bars started out as creative squats. It all began in the early 2000s in run-down areas of the city, where once ornate buildings had been left to ruin. Many of these had been, at one point or another, scheduled to be torn down, but were instead occupied by ramshackle bars.
Young entrepreneurs with barely any investment set out to create community spaces where they could have parties. But with no cash, the now famous aesthetic of ruin bars was actually a necessity to begin with. Patrons would bring their own tables and chairs, the owners would bring stuff from their own houses!
The building owners liked the idea that their space was being used in an innovative way, and liked that it benefited the local area. And so, the humble romkocsma was born. More followed, especially in the Jewish Quarter, along with further investment. Ruin bars then began to pop up in other areas.
These makeshift drinking holes went quickly from DIY to surprisingly upscale within a decade. But, the authenticity still remains. Ruin bars in Budapest are live and kicking to this day.
Many have branched out. Some are daytime-friendly, with things like farmers markets occupying their spaces, while others have joined forces to create multi-roomed super clubs. It's an increasingly varied, but still community minded and friendly, party scene.
Best Ruin Bar Tour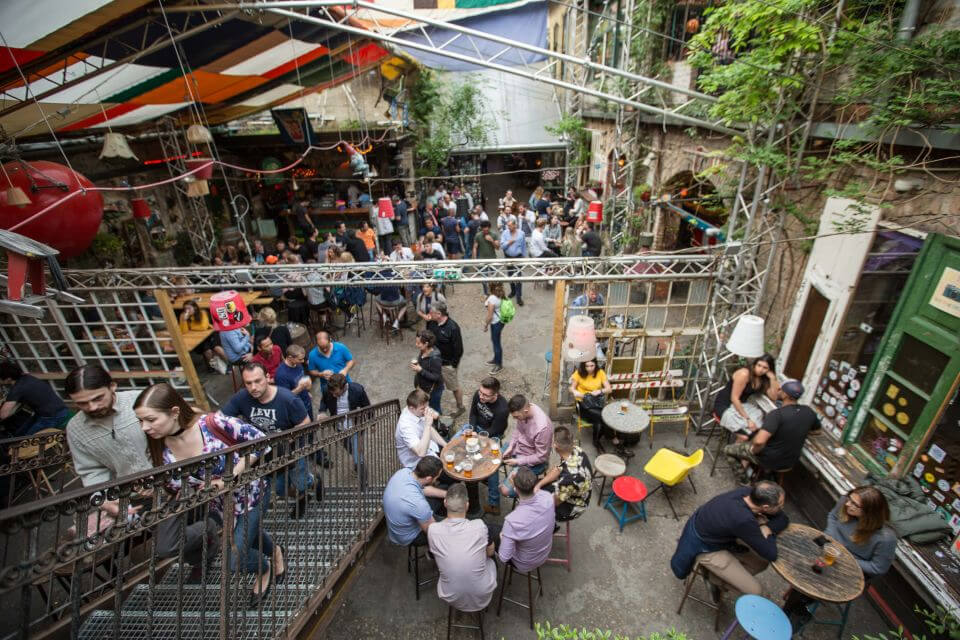 What better way to enjoy these underground history-ridden spots than on a tour?
This three-hour ruin bar walk, will help you get to grips with just why these bars are so special. It's a perfect way to spend an evening in Budapest, with your guide walking you through the vibey 7th district.
Here among the layers of history of the Jewish quarter, the crumbling buildings have become home to some pretty hip drinking establishments.
Your knowledgeable guide will lead you to a handful bars, all in varying styles. Some of them are more "traditional", others are on the newer, hipster-friendly end of the scale. You'll get to chat about what happened in Budapest that contributed to the founding of ruin bars, and why they continue to be a popular spot to this day.
You'll be led to five or six bars, and drink at four of them. The tour starts at 6 p.m. and runs till 9 p.m., giving you the chance to pick a fave and finish your night there. Ideal for small groups you can get an inside look at this unique style of partying.

Do You Want to Travel FOREVER??
Pop your email in below to get a FREE copy of 'How to Travel the World on $10 a Day!'.
Top 10 Ruin Bars in Budapest
Now you know what they are, and how to see 'em (a tour is a great place to start), it's time to delve in deeper to some of Budapest's prime purveyors of alcoholic beverages.
Whether you like things noisy, or prefer them more laid-back, this selection of the cream of the crop will definitely inspire you to get out there and discover the Budapest ruin bar scene for yourself.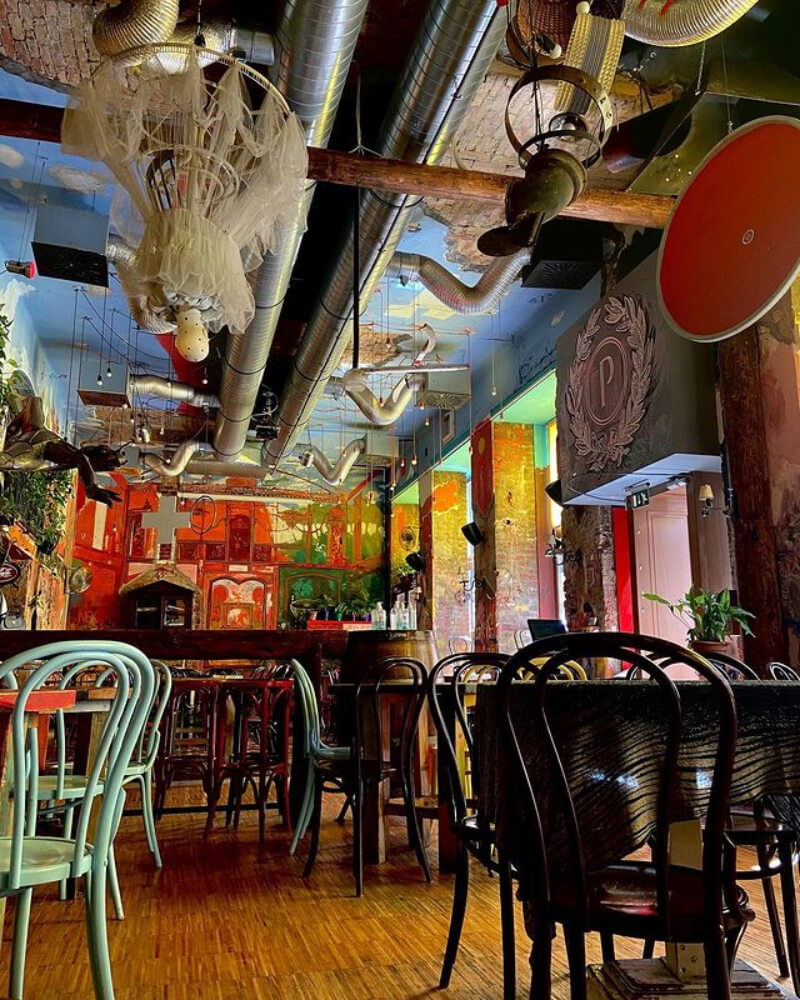 Púder Bárszínház is a cool kids' hangout for visitors and locals alike. Unlike many ruin bars in Budapest which live up to their name, this spot is a little more upmarket. It's not likely to be on one of the more touristy ruin pub crawls Budapest has to offer, but there's very much a ruin bar vibe going on here.
Located on Raday Street (close to Hungarian National Museum), from the outside it looks modern and trendy, but step through the doors and you'll be in a wonderland. The ceiling is painted to look like a sky, for one thing, and the decor is very industrial.
Its interiors are colourful with eclectic artwork and cozy corners to kick back with your pals. While "regular" drinks are very much on the menu, Púder Bárszínház is known for its very decent cocktails and delicious food menu. It's a firm favourite for those who want to drink and eat. A good warm-up venue, if you will.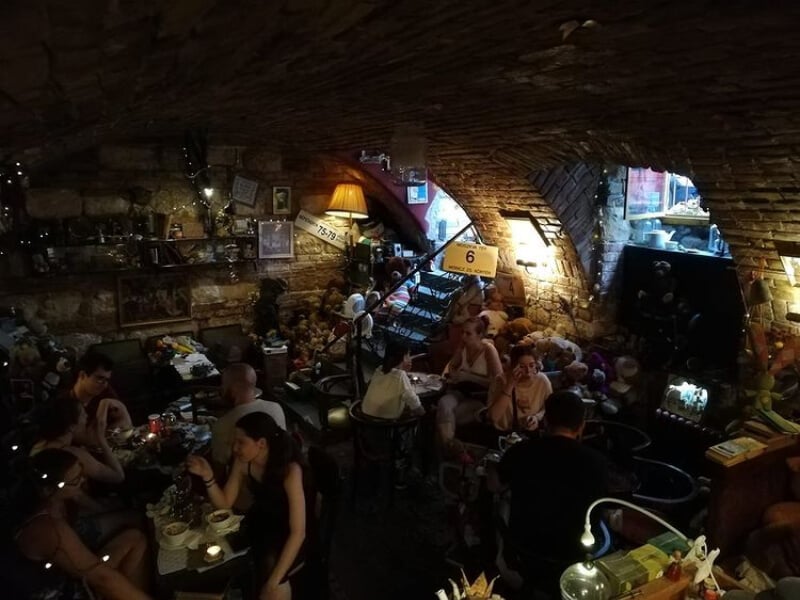 Opening its doors in 2013, Éleszt?ház is definitely one for the craft beer lovers out there. Translating to "Yeast House" this ruin bar was the brainchild of big time craft beer fan Daniel Bart, who was on a mission to open up a place that served up the best beer in unique surroundings!
Éleszt?ház has all the features of a ruin bar with a rough-and-ready, crumbly courtyard and second-hand furnishings, giving it plenty of character. But obviously, the beer takes centre stage, with 20 taps to choose from.
Not only the realm for craft beer aficionados, Éleszt?ház has become much-loved by many for its friendly atmosphere and sizeable wine selection, too. When you've had a few drinks, check out the menu. The enormous sandwiches and sides of fries are a welcome addition. Location-wise, you'll find this place in Ferencváros, bordering the 8th on Tuzolto Street.
3. Kertem
One of the best ruin pubs in Budapest, Kertem is also one of the most popular. Underground, this place is not. Bursting with bohemian vibes, Kertem first grew in popularity in its original location within City Park. This put it in easy striking distance of the Museum of Fine Arts and Budapest Zoo.
At first, this ruin bar didn't have a name. But in 2008, a customer said one day, "This place is so good, it's like sitting in my own garden." From then on, it was dubbed Kertem ("My Garden" in Hungarian).
Kertem has had to relocate. No longer in City Park, today you'll find it in K?bánya. But, surrounded by trees and crumbling industrial buildings, it's as chill and my-garden-y as ever. Loyal customers and new converts alike keep coming back for its music, beer and burgers. Think retro records lining the walls and mis-matched picnic tables scattered under trees.
4. Ellátó Kert
It's all about the garden at Ellátó Kert. Rain or shine, the covered outdoor area, smack in the heart of Budapest's party district, makes it a year-round destination. It boasts all the elements that make up a top ruin pub – crumbling, energetic, super fun.
One of the best things about Ellátó Kert are the Mexican feels. They serve up some truly incredible tacos, plus a load of other Mexican plates and drinks, too, which is unusual for a ruin bar in Budapest. But it's a great USP! Plus, you can check out your Mexican morsels being prepared behind the bar.
Loved by locals and visitors, in the summer you can expect cyclists rocking up for a quick drink or two, and hipsters hanging out all afternoon in the courtyard. Winter here finds customers cozying up well into the wee hours. At the same time, it's a haven for noisy groups (as are many ruin bars, let's be honest).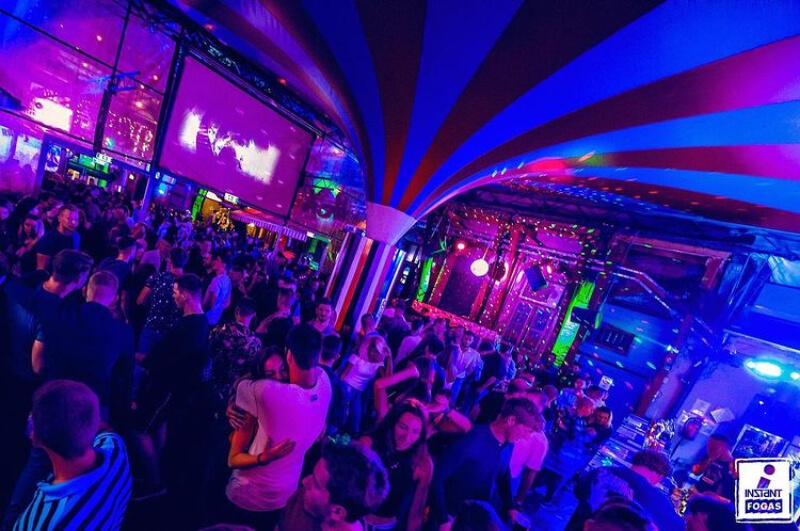 Instant-Fogas is a party central destination born from the merging of two ruin bar institutions: Instant and Fogas (surprise, surprise). Taking up 1,200 square meters in the 7th district, this veritable nightclub opened its doors in 2017.
It's a curious combination of the two original bars, which somehow have both managed to keep their own identity. Fogas still oozes that classic ruin bar aesthetic, while Instant is all about its own unique vibe.
One of those seven spaces is Larm – known for its techno music – while Frame is the place to go for DnB, dubstep and jungle; Robot is for rock and metal, but for when you just want to chill, Liebling is a laid-back rooftop spot with food.
So whether you just want a few beers and some foosball, or if you're really ready for a proper mad night out, Instant-Fogas has it all.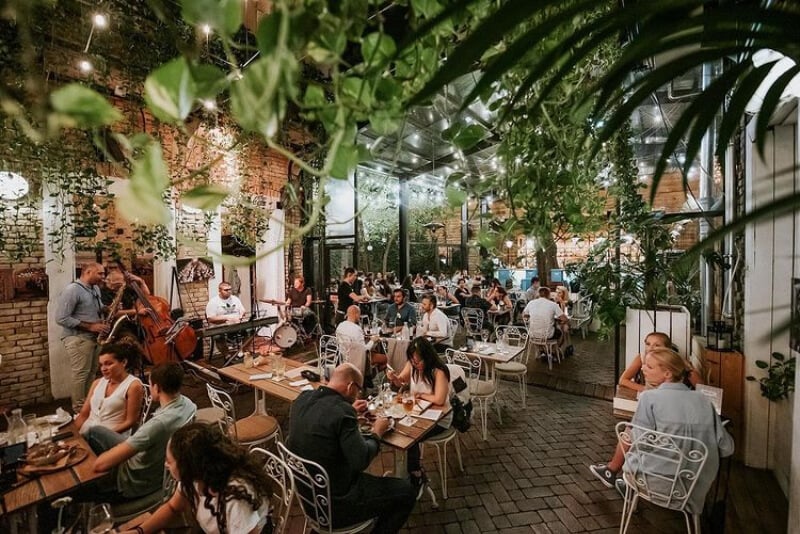 Worlds away from Instant-Fogas, we have Mazel Tov. This is probably the best ruin bar Budapest can muster up for those who don't want to completely lose their minds, or be surrounded by drunken revelers, but still want a ruin bar aesthetic. In fact, you probably won't even realise Mazel Tov is a ruin bar from the outside.
Located in Budapest's Jewish Quarter, this creative enclave is an open-minded and welcoming cultural space that promotes diversity and acceptance. It's definitely at the top end of the ruin bar world in Budapest. The atmosphere is chic and buzzy, and customers tuck into Israeli fusion dishes and classic Middle Eastern cuisine.
Mazel Tov feels like an urban oasis. Set in a long courtyard between two buildings, and under a glass roof, the bar has made full use of the historic buildings it's surrounded by, and makes for a charmer of an evening with its stylish decor and strings of lights.
7. Doboz
Doboz, literally meaning "Box", is a sizeable ruin bar, and another one that sits more towards the high-end of things (though maybe not Mazel Tov levels). Also located in the Jewish Quarter, specifically along Klauzál Street, it opened in 2011 and has quickly become a firm favourite of the city.
Taking up residence among repurposed old buildings, Doboz boasts a large courtyard and enough space for around 1,500 people to enjoy the ambience. Its carefully curated interiors are hip and high-end, with contemporary design mixing with vintage furnishings and historic characteristics of the buildings.
The artsy flavour of Doboz starts with the actual name itself, which is taken from the glass box sculpture located within the grounds. Another famous landmark is a tree in the courtyard, which is claimed to be the oldest in the district (there's a gorilla hugging it). Aesthetically pleasing or not, here you can expect good music, good food, and good drinks.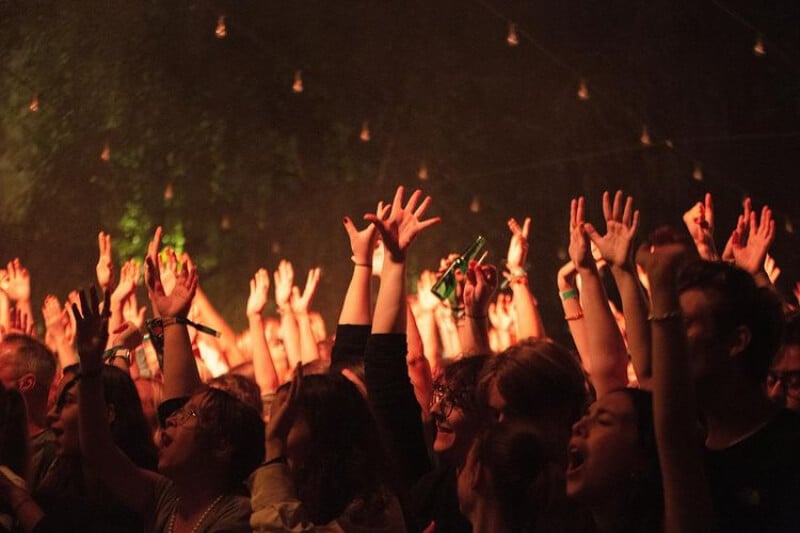 Located over in the ancient district of Obuda, Kobuci Kert is a fair contender for the best ruin bar in Budapest for live music. It's situated inside the timeworn Zichy Palota Garden, tucked away with a secret garden feel between historic buildings. There's a definitive festival atmosphere going on, with an almost perpetual roster of live music.
It's a good option for any music fan, as there's a wide range of bands and artists taking to the stage, running the gamut from rock and pop, to folk and blues. Unlike some of the rowdier ruin bars, this outdoor venue is a family-friendly affair by day, becoming more lively after dark.
Overall, the vibe is pretty casual, the staff are super friendly, there's some delicious food on offer, and a good selection of alcoholic beverages. What's not to like?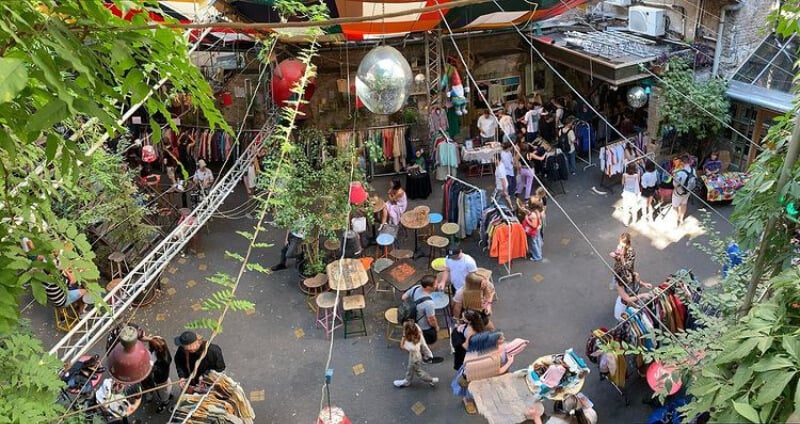 This ruin bar in Budapest's 7th district has the very bold claim of being the first of its kind in the city. Opening its doors way back in 2002 with an easygoing environment for people to drink and socialise, it later upped sticks and moved to its current location at 14 Kazinczy Street in 2004. The building, which is a former factory, was scheduled to be demolished, but the bar saved it from the scrapheap.
Centered around its enormous courtyard, the bar also doubles up as event space, hosting flea markets, concerts and even a farmers market. Its dilapidated-chic design – serving as a template for ruin bars ever since – is constantly evolving.
There's enough space for around 600 people (there's often more though), one of the primary patrons of Szimpla Kert are tourists, who often arrive via the ruin bar crawls Budapest is famous for. They even have programs in place to benefit the local area, promote sustainability and support young people.
10. K?leves
K?leves translates to "Stone Soup Garden", taking its name from an old Hungarian fairy tale. Located in Kazinczy utca, among a gaggle of other ruin bars in the same area, K?leves is a very buzzy place to spend some time getting to know Budapest's ruin bars.
The bar itself takes up space in what was once a well loved eatery called Little Duck Restaurant, as well as a former kosher meat factory. Now gaining a reputation for being unique among the city's ruin bars, the owners have created an atmospheric courtyard, which many locals swear by when it comes to summer.
You'll find hammocks, shady spots under mulberry trees, and an all-round atmosphere that feels like you're sitting in a friend's garden (as they ply you with drinks all afternoon). On offer are a sizeable selection of draught beers, cocktails, wine and some very tasty grilled foods to fill you up, too.
Final Thoughts on the Best Ruin Bars in Budapest
Budapest's ruin bars are a varied bunch. Not solely for drinking, many offer up food and drink, as well as live music, farmers markets, and all sorts of other all-day events. If you happen to visit the city without even going to one of these awesome places then, well, you're missing out.
And if you're worried about just how party-oriented these places are – don't be! There's a ruin bar for everyone, from the relative sophistication of Mazel Tov and Doboz, to the family-friendly vibes of Kobuci Kert.
But if you just want some plain, good old fashioned drinking in a crumbling old building, any ruin bar can offer up some of that magic atmosphere for your Budapest adventures.
---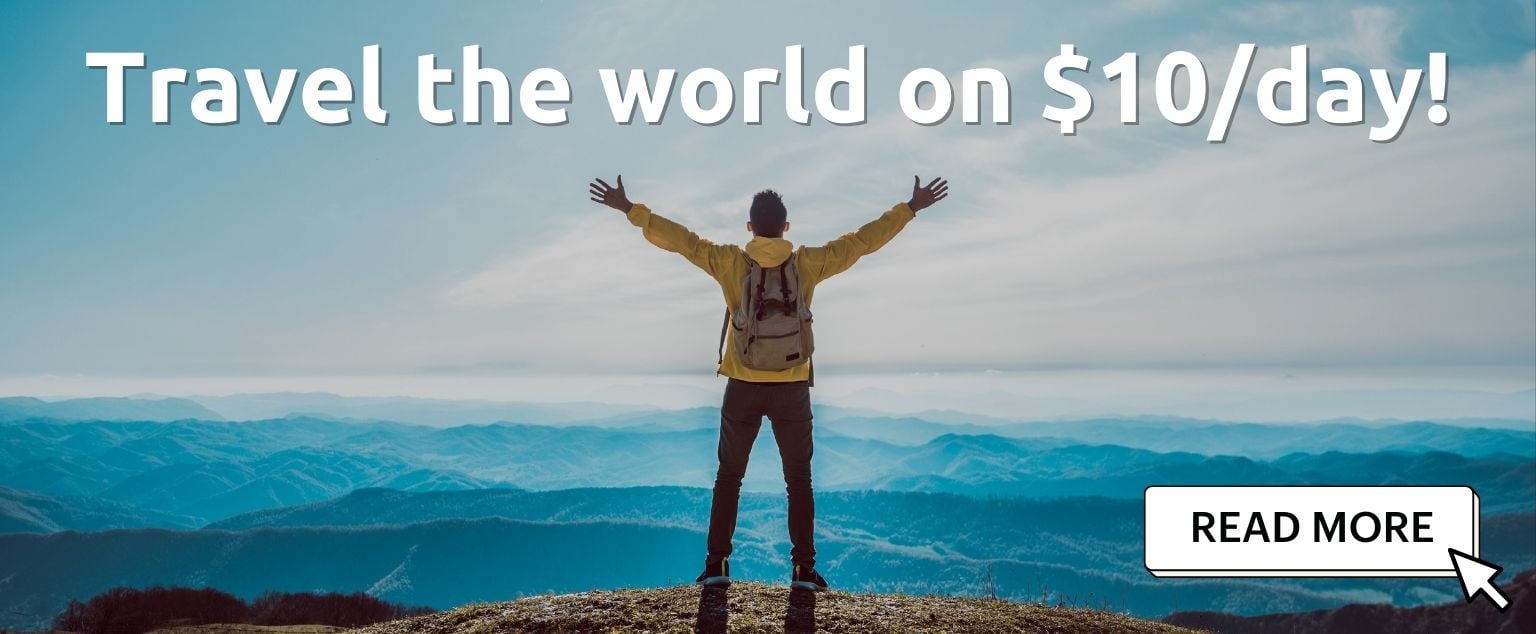 And for transparency's sake, please know that some of the links in our content are affiliate links. That means that if you book your accommodation, buy your gear, or sort your insurance through our link, we earn a small commission (at no extra cost to you). That said, we only link to the gear we trust and never recommend services we don't believe are up to scratch. Again, thank you!