No matter where the road takes us, our facial hair is coming along too. While we've seen plenty of friends have come back from their vacations sporting a travel beard, at some point, you'll have to take care of some landscaping while away from home.
Don't put the decision off until it's too late, and you're forced to rely on whatever is in stock at the convenience store, or hut, closest to you. Some certain aspects and qualities make a good travel shaver, and the only way to guarantee you have the right tools at your disposal is to bring them along for the ride.
Whether it's for your beard, body, or head, eventually, you'll be due for a trim. In this post we will take a look at the best travel shavers to keep your fur feeling fine.
Quick Answer: These are the Best Travel Shavers of 2022
Best Travel Shavers
The razors covered in this article have put in a quality effort from the design process to distribution effort, to earn the reputation as some of the best travel shavers the industry has to offer.
Each one capitalizes on certain niche benefits to stand out above the crowd, and we've found that all of them make for great company on a trip. We'll cover the essential aspects of each blade so you can find the travel shaver that best fits your luggage.
Ladies & Gents, It's Time to Step Your GEAR Game Up. 😉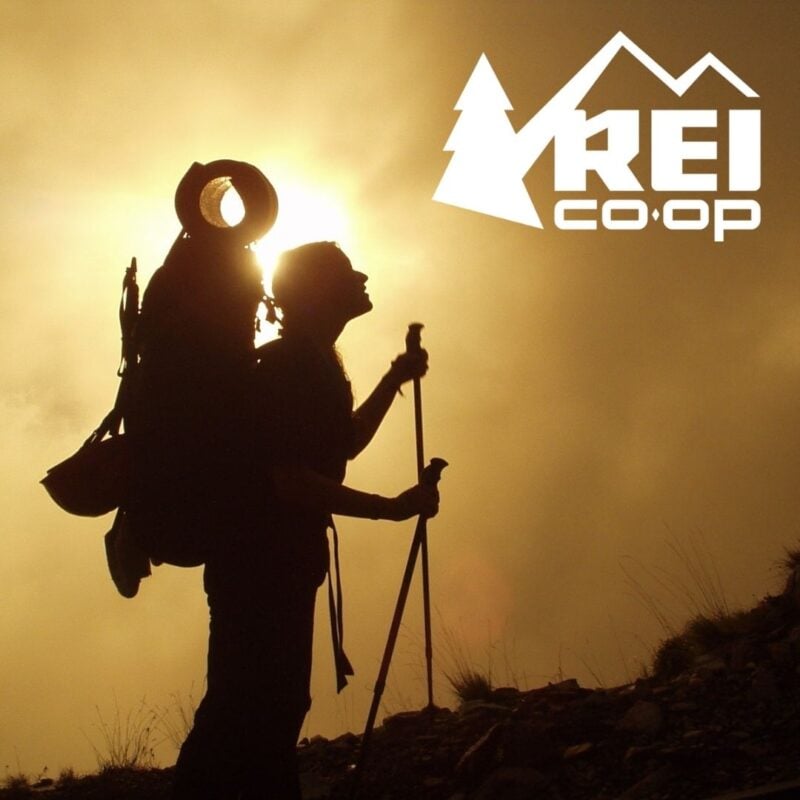 REI is one of America's biggest and most-loved outdoor gear retailers.
Now, for just $30, get a lifetime membership that entitles you to 10% OFF on most items, access to their trade-in scheme and discount rentals.
Join REI Today!
Specs
Battery Operated
3.2 Ounces
5.2" x 3.1" x 1.5"
$$
This mobile shaving machine packs in a fantastic combination of features we've come to expect from the best travel razors on the market. It's an incredibly lightweight and compact option, and you can wash the entire razor underwater.
Two AA batteries last for nearly two hours, ensuring you have plenty of time to go over everything twice. If you're concerned about every inch of space in your luggage, this mobile shaver has maximized every inch of the device to provide an excellent shave without being overweight.
Braun capped things off with a protective cap and travel lock to ensure everything stays together while in transit. All these features are highlighted by the relatively low price point on this offering, making the M90 an excellent companion on any trip.
Specs
Battery Operated
6.4 Ounces
2.4" x 3.2" x 4.3"
$
Slim enough to fit into your pocket and packed with enough technology to make any shave easier, this budget battery-operated shaver provides a plethora of high-quality features you wouldn't expect at this affordable price.
The foil shaver has two separate blades for more skin contact, and high-quality steel will get the job done right the first time. Inside the sleek four inch packaging, you'll have everything you need for 40 minutes of quality shaving, including a cleaning brush, travel lock, and head cap.
The blade doesn't have any features that seek to redefine the industry. Instead, Remington has provided everything you need out of a travel razor, and kept costs down to a staggering level that qualifies this razor for a spot on our list of the best travel razors.
Specs
Battery Operated
4 Ounces
3.9" x 2.7" x 1.1"
$$
Panasonic has crafted a unique men's travel razor with this tiny box of shaving power. The device packs easily, barely larger than a cigarette box. Once you take the lid off, this powerful tool uses a single foil blade for quick shaves on the go.
This shaver was initially designed for use in Japan before Amazon opened up opportunities worldwide, and the design embodies the space-saving technology Japan has excelled at developing.
The razor is known to be slightly unwieldy and loud when in operation, as Panasonic put all the emphasis of this product on lightweight performance. If you're looking for the smallest possible razor that can get the job done, this shaver will fit into the luggage of any size.
Specs
Charged
14.4 Ounces
6.1" x 2.3" x 2.5"
$$
Phisco's offering takes its place as one of the best razors for traveling, thanks to the focus the shaver puts on the details. The razor ships with a protective case and cleaning brush. You'll have everything you need to take this option with you on day one.
The shaver wields four directional heads for a 3D rotary shave, which provides a pretty luxurious shave for a travel razor. The extra oomph brought on by the blades adds on a splash of weight, but if you're more concerned with your shave than the size of your razor, this shaver is about as fancy as you can get on the road.
An LED screen lets you constantly keep tabs on the battery level and quickly initiate a travel lock to prevent the shaver from turning on in transit. Our favorite USB chargeable razor is a high-class portable shaver option at an affordable price.
Specs
Charged
12 Ounces
10" x 6" x 5"
$$$$
A multifunctional option built to shave the whole body, MANSCAPED's electric razer provides everything you need to stay groomed while on the road. If you're looking to trim areas beyond your face, this electric shaver has body-friendly design features that provide a smooth shave everywhere.
Its rapid charging dock will provide a full charge in under an hour, and that charge will last for an hour and a half of shaving time. The thin razor weighs a bit more than other options on this list, but it's still lightweight, and the extra ounces allow the user to feel more control while trimming.
The shaver is waterproof down to the rustproof blades, and each razor has been tested to function in various conditions. The most expensive razor on our list has a high-quality build and testing process combined with the ability to shave more to justify the higher price point.

Do You Want to Travel FOREVER??
Pop your email in below to get a FREE copy of 'How to Travel the World on $10 a Day!'.
Specs
Charged
7 Ounces
2.2" x 2.7" x 6.5"
$$$$$
The most expensive Electric Shaver on our list has a lot to prove to justify the price, but Panasonic has gone the extra mile in implementing a high-quality design to a portable razor in this product. The electric razor is not much bigger than a typical disposable razor, but is packed full of technology to provide the closest shave possible on the road.
An LED screen keeps you updated on the blade's conditions, and the cordless charge lasts for two hours of shaving. Two different motors vibrate the edges up and down practically simultaneously.
A fully-pivoting head and angled blade allow you to reach anywhere with ease in a fluid motion. Four different stainless steel blades work together to provide a closer shave and reduce overall shaving time. If you're expecting to shave daily on the road or travel often, the features built into this machine will save you time and money in the long run.
Specs
Battery Operated
5.6 Ounces
3.5" x 2" x 1.0"
$$
This slim razor can fit inside your shirt pocket if you're looking to travel extra light. Two AA batteries will provide an hour of shave time, and two self-sharpening blades are always ready for a close shave.
The rotary blades provide an easy shave on the go, gentle enough to use without prepping your face for a blade if you need a quick cut. Philips Norelco ensured the two blades work independently of each other, which will let the blade work better with the unique contours of your face.
Everything you need to clean and store the product comes with your razor, and the included cleaning brush is built to work with this specific head to make cleaning and shaving easy, no matter where you are.
Specs
Battery Operated
5.4 Ounces
2.2" x 4.3" x 6.6"
$$
If you're looking for a simplistic razor that travels without extra considerations, this affordable travel razor fits into any luggage and promises a great shave. Hypoallergenic blades are great for sensitive skin, and a unique blade casing adjusts to your face as you go along. The 8,500 RPM motor allows the blades to pull well above their weight.
This blade can be used in the shower or dry and comes with a foil hair trap that will make cleaning up after your shave a bit easier. Two AA batteries will last for your entire trip, and the razor built for travel ships with a cap and pouch to keep everything tidy until it's time to trim.
An affordable, convenient option, the blades on this machine are permanent installations that the user can't replace. If you need a quick solution to travel shaving woes, the small size and powerful blades will keep your face clean on your next business trip.
Specs
Charged
9.6 Ounces
6" x 2.4" x 2.4"
$$$
Max made sure to pack everything they could into this 6-inch rotary razor capable of wet and dry shaves. The razor holds a charge for months, allowing you to potentially leave the charger at home for shorter trips.
You can sort through different trimming options without changing out the blades, and a pop-up trimer allows you to precisely cut hard-to-reach areas. The razors' tech features let it travel safely, and the durable build materials ensure it will get to your final destination in one piece.
A high-speed motor powers three quiet blades to provide a shaving experience similar to what you'd be used to at home, no matter where you are. This razor was built for comfort, but the slim size and long battery life of the rotary blades have allowed it to work well for travelers.
Specs
Battery Operated
3.5 Ounces
1.2" x 4.13" x 7.8"
$
We round out our list of travel shaver options with an old-school style razor from Gillette that provides opportunities. The style works on one AA battery for months, and the package ships with a trimmer and edger tool to allow this small-sized blade to do more.
Just a small size step up from a conventional disposable razor, the styler's unique usage of clipper guards allows more versatility out of your shaver. It also easily fits into Gillette's refill razors, so you won't have to buy a whole new system when the blade gets dull.
Keeping groomed wherever the journey takes you doesn't have to be complicated. The 3-in-1 system gives you the options you need, and the slim design adds on nothing more.
The best present of all… is CONVENIENCE!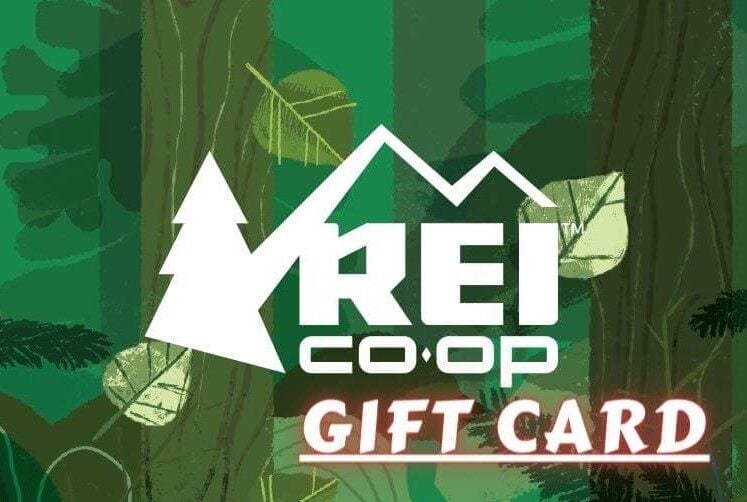 Now, you could spend a fat chunk of $$$ on the WRONG present for someone. Wrong size hiking boots, wrong fit backpack, wrong shape sleeping bag… As any adventurer will tell you, gear is a personal choice.
So give the adventurer in your life the gift of convenience: buy them an REI Co-op gift card! REI is The Broke Backpacker's retailer of choice for ALL things outdoors, and an REI gift card is the perfect present you can buy from them. And then you won't have to keep the receipt. 😉
Buy on REI!
Choosing The Right Travel Shaver
As you can see, every one of the travel shavers on our list specializes in a particular aspect of the experience. 21st-century shavers have a wealth of options in their hands. Travel shavers come in various shapes and sizes. Here are some factors to consider when deciding which razor is best for your next trip.
Foil or Rotary?
The two main travel razor blade types compete for consumer's attention by focusing on different applications.
Foil shavers get closer to your skin, and the right foil blade is easy to shave in straight lines. If you've mapped out your facial hair and need to make precise movements to keep everything together, a multiple-blade foil shaver will deliver.
Rotary blades are the easier-to-use option. The circular blades better meld with the shape of your face, ensuring a more leisurely experience on your skin. They sacrifice detail to bring a quicker, everyday shave that reduces thick beards to stubble.
If you want the most detailed shave possible, stick to a foil blade. If you wish to get the job done without discomfort, a Rotary shaver will make it quick and easy.
Rechargeable vs. Battery Powered
To choose between rechargeable and battery-powered razor choices, look towards the destinations in which you'll be taking your shaver.
A rechargeable razor eliminates the need to search for batteries in the odd corners of the earth, but it doesn't make the process pain-free. You'll have to check various factors, including socket size and voltage type, to be sure you can charge your razor, and the cords can take up valuable luggage space.
Battery Powered Razors are perfect for quicker trips, as you won't even have to worry about bringing along extra batteries. The motors on these razors can't provide the maximum thrust as a charged razor, and they are also known to break down easier as time goes on. Note that lithium batteries are also BAD for the environment.
Other Considerations
The Broke Backpackers favorite razors go above and beyond the call of duty. There are plenty of travel shavers on the market that provide a great shave. Some models have incorporated these extra features to stand out in the crowd.
Waterproof
Every detail matters when you're traveling. There's no way to guarantee things won't get a bit wet once you reach your final destination. When you finally arrive, you may want to hop straight into the shower and have a shave.
Some travel razors with high IP ratings can be submerged underwater for minutes at a time, while others can't even get wet.
Travel lock
This simple feature protects your razorblade from accidentally turning on during transit. A travel lock ensures that the blade won't turn on if something presses into the power button.
There's nothing worse than getting to your final destination and realizing your fully-charged shaver died after running all day.
If you're out of control over how your luggage is handled or are known to be a bit clumsy when it comes to bag transportation, engage your travel lock to keep your razor off.
Can you take a shaver as a carry-on?
Note that carry on standards do vary. However the fine folks at the TSA have allowed most types of travel razors in your checked bag or your carry-on. Loose safety or straight razors are the only razors not allowed to board the plane with you. You can still bring the casing, but the razorblade will have to stay in your checked bags.
All other varieties of shavers, including the travel blades on this list, are fit to fly alongside you.
FAQ about the Best Travel Shavers
Still have some questions? No problem! We've listed and answered the most commonly asked questions below. Here's what people usually want to know:

Our GREATEST Travel Secrets…
Pop your email here & get the original Broke Backpacker Bible for FREE.
Final Thoughts
The right travel shaver can give you the boost you need to feel confident in a new place. A low price ensures that your razor doesn't have to be a hefty investment, so there's no reason to put off picking your shaving companion.
Decide what you want out of your hair while on the move, and pick the razor that works best with your needs. There's no such thing as the world's best razor, and we have a plethora of options for a reason.
Each razor will suit each of us differently. If you need to look sharp for work or don't want to completely let yourself go while on vacation, the right lightweight travel razor will keep you looking fresh on your trip.
---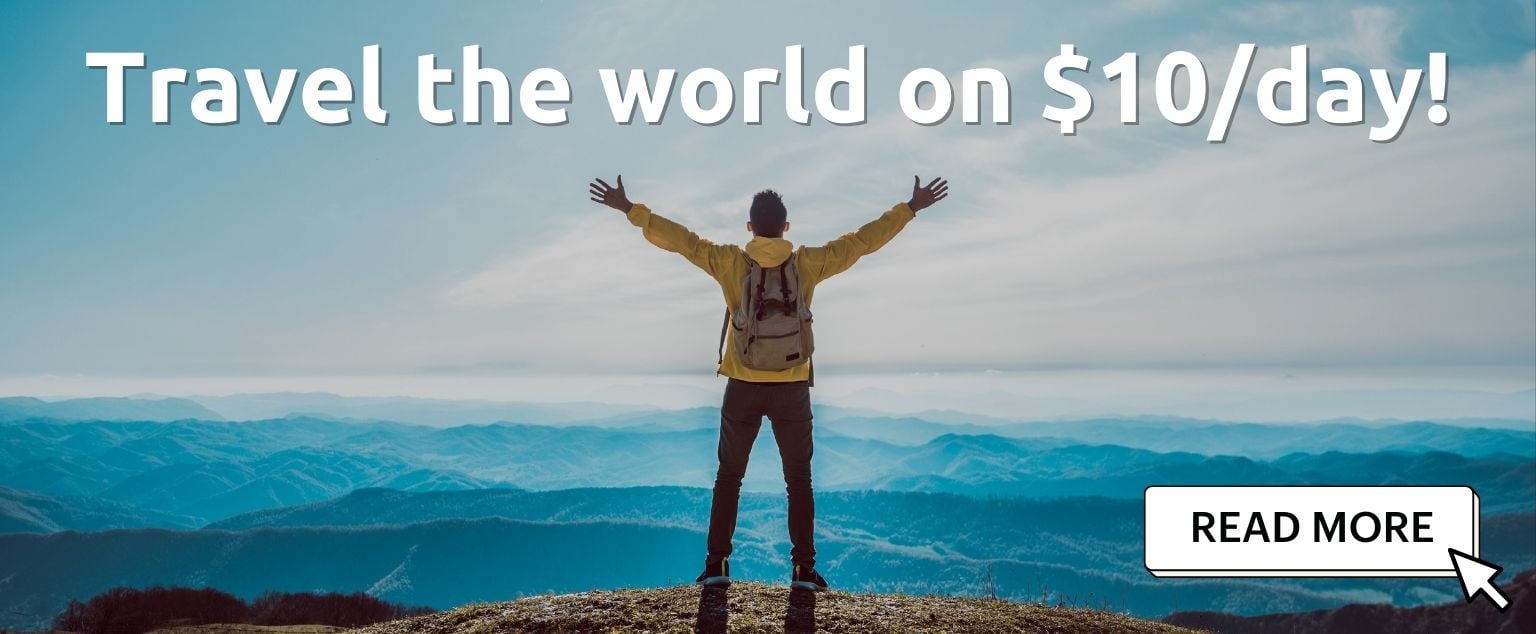 And for transparency's sake, please know that some of the links in our content are affiliate links. That means that if you book your accommodation, buy your gear, or sort your insurance through our link, we earn a small commission (at no extra cost to you). That said, we only link to the gear we trust and never recommend services we don't believe are up to scratch. Again, thank you!