The Biolite CampStove 2 is a game changer, this compact bad boy brings a taste of luxury to your camping adventures… The Biolite stove allows you to cook, grill, and charge your devices while you're in the backcountry. The CampStove 2 uses wood for fuel and has a USB port that you can use to charge your gear… pretty schwifty.
As a professional hobo, I've used stoves ranging from cat food cans to Jet Boils. And I've never been more impressed than I have been with Biolite's CampStove 2.
The spectacular engineering makes it unlike any other stove on the market. And Biolite's energy use is second to none.
You can tell already, but I have quite a bit to say in my Biolite CampStove 2 review! Don't worry, I'll also be doing the obligatory Biolite vs Jetboil review!
Biolite CampStove 2 Overview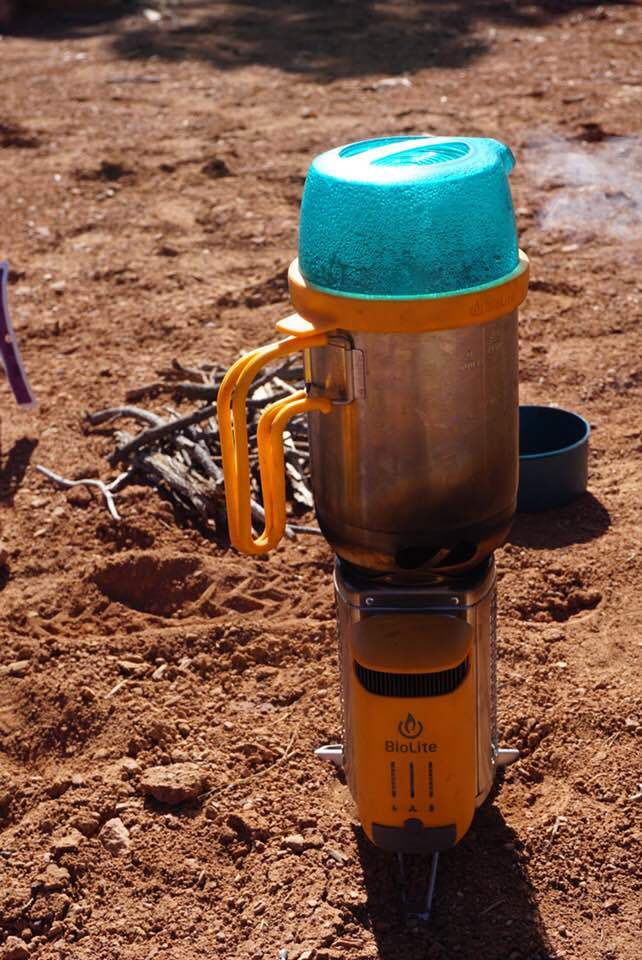 MSRP: $129.95
Weight: 2.06 lbs (935 g)
Let's get this Biolite stove review started with an overview.
Biolite sells really unique products across the board. There aren't a lot of companies that produce such innovative gear and this is probably the most innovative camping stove on the market right now.
I had the opportunity to take the CampStove 2, the Kettle Pot and their Coffee Press out to Utah for about a month. And I found them all to be incredibly efficient.
The Biolite CampStove 2 comes with a fire starter and the FlexLight, which is a portal light that can be plugged into the USB port to offer additional light while you're cooking. It also doubles as a campstove charger which is pretty wild!
All of this gear packs down to an impressively small size (you can put the stove and coffee press inside the kettle pot).
While I was testing this stove out in Utah, my road-tripping buddy was using a Coleman stove and a JetBoil camping stove. The Coleman stove took about as long as the CampStove 2 to boil water. And the JetBoil, while typically way faster than both the Coleman and the CampStove 2, wasn't always reliable.
Even while windy, the CampStove 2 didn't fail to perform and cook us up a feast…
Biolite CampStove 2 Highlights
Boils 1L of water in 4.5 minutes
Generates 5V of power through USB Output
Burns any renewable biomass (sticks, twigs, etc.)
Weighs 2.06 lbs
Internal fan jets
Ladies & Gents, It's Time to Step Your GEAR Game Up. 😉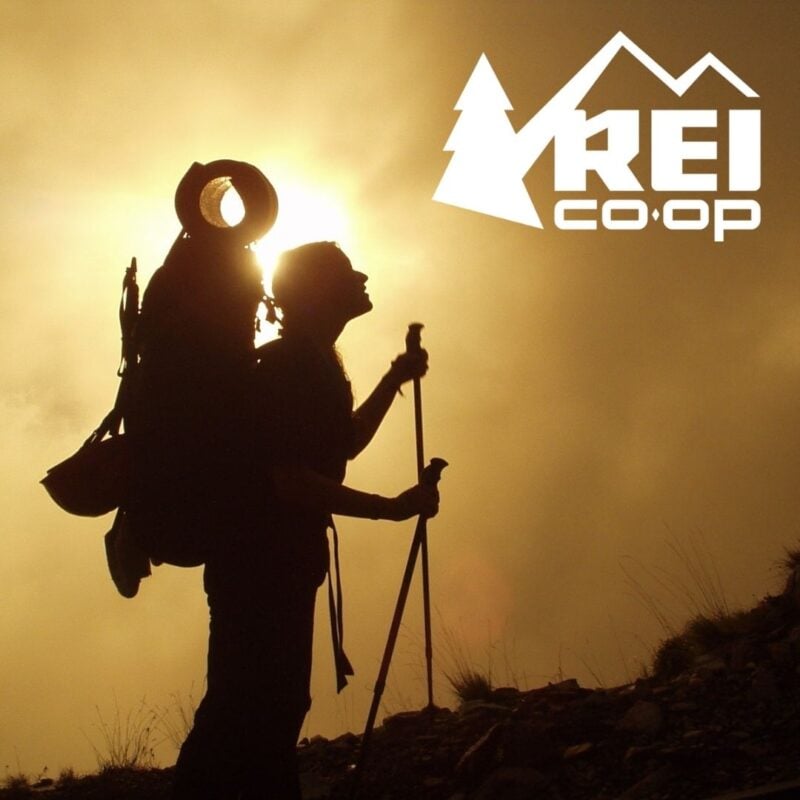 REI is one of America's biggest and most-loved outdoor gear retailers.
Now, for just $30, get a lifetime membership that entitles you to 10% OFF on most items, access to their trade-in scheme and discount rentals.
Join REI Today!
CampStove 2 Accessories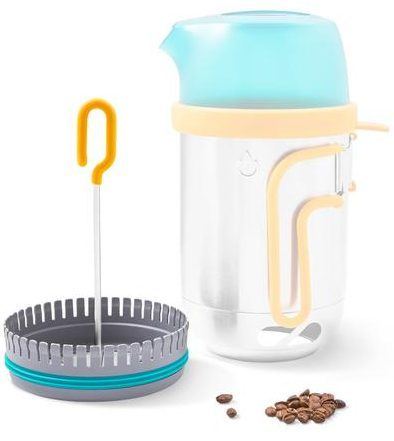 MSRP: $49.95
Weight: 1 lb / .45 kg
MSRP: $14.95
Weight: 2.35 ounces / .07 kg
The Kettle Pot, while not totally necessary to use with the CampStove 2, is a really nice accessory. It holds a liter and a half of water. Initially, I was worried that the heat would melt the rubber on the lid. But after extended use, I never had any issues with melting.
The Coffee Press is another efficient use of the Biolite CampStove 2. While we were road tripping, we either had to boil two pots of water on his JetBoil, or one on the CampStove 2 to make enough coffee for us (yes, we're addicts). The water capacity on the Kettle Pot, coupled with the efficiency of the Coffee Press is pretty unbeatable.
How does this camping stove work?
Biolite figured out how to recycle unused heat while you're cooking. They found a way to capture the energy through a heat probe. Heat is then converted into electricity that you can use to charge your electronics or power the internal fan to make your fire burn even hotter. And excess energy is stored in the internal battery, so the next time you pull out your stove, you might already have some reserves available.
Basically, this means you can collect twigs, or carry a bag of wood chips with you and build a fire instead of buying a bunch of fancy camp fuel. And then use the heat of your fire to charge your phone. The Biolite wood-burning camp stove really is a game-changer!
In Utah, there are regions where it's illegal to collect firewood. But even in small towns, it's typically pretty easy to find a hardware store, which will carry wood pellets or chips ($5), making it really easy to use the CampStove 2.
While this stove is compatible with most traditional cook pots, the Kettle Pot is most compatible with the Biolite energy CampStove 2. The holes on the bottom of the Kettle Pot optimize ventilation, which makes it easier to build a hot fire quickly.
What's new with the CampStove 2?
The CampStove 1 didn't generate quite as much energy as the CampsStove 2. Biolite was able to improve the energy output by 50%.
And there's an upgraded LED dashboard that tells you how much of a charge your battery is holding.
The best present of all… is CONVENIENCE!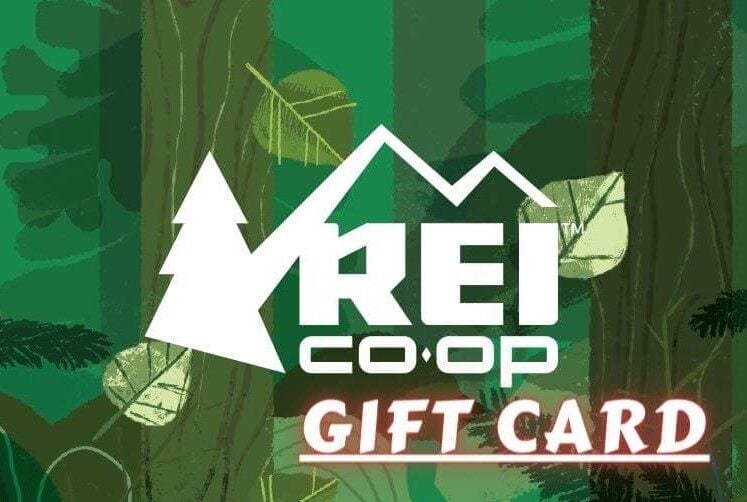 Now, you could spend a fat chunk of $$$ on the WRONG present for someone. Wrong size hiking boots, wrong fit backpack, wrong shape sleeping bag… As any adventurer will tell you, gear is a personal choice.
So give the adventurer in your life the gift of convenience: buy them an REI Co-op gift card! REI is The Broke Backpacker's retailer of choice for ALL things outdoors, and an REI gift card is the perfect present you can buy from them. And then you won't have to keep the receipt. 😉
Buy on REI!
Biolite CampStove 2 Features
Honeycomb Heat Mesh: When you're on the run, packing this stove up can be tricky because of the amount of heat that it generates. It doesn't cool quickly. But the honeycomb mesh allows you to dump the coals into a sandpit (where you'll kill the fire).
Battery: The CampStove 2 battery can product 2600 mA for 1 hour. While the charging capacity depends on the device you're attempting to charge, on a good day, I found that the battery had about one full charge for my iPhone 6.
USB charger: At this day in age, the USB outlet is probably the most universal way to charge electronics. I was able to use the USB port for my cell phone and my camera. But basically, anything with USB compatibility will work well here.
Stove Fan: If you're in a hurry, you can pack the CampStove 2 full of wood chips and be on your way. Or if you're having a leisurely morning, you can consume less fuel and boil your water slowly.
Is the Biolite CampStove 2 reliable?
I'm never gentle on my gear. I keep this stove in the back of my car while driving about 1,000 miles around Utah. So far, other than some scuff marks, this stove has no signs of wear. It's really sturdy.
CampStove 2 Ventilation
The Biolite CampStove 2 is self-fueling. Meaning, once you get a little bit of heat generated, you can use the fan to build a really hot fire. The fan's 4 settings allow you to adjust your fire. This means that you can not only keep your water at a boil, you can also use the fan to adjust the strength of the fire to simmer whatever you're cooking.
Biliote boasts that with a hot fire you can boil a liter of water in as little as 4.5 minutes. I'd say that it's pretty tricky to get that kind of heat going. So it's probably possible, but it's more likely that a wood burning stove will take a little longer to boil water than white gas stoves.
Car Camping Stove Weight
2.06 lbs definitely isn't the lightest stove on the market and it's a point we needed to mention on this Biolite review.
And I probably wouldn't carry it on an extended hike unless I could split it up between a few people. But if you're car camping, and weight isn't an issue, this stove has some really great features. No other company is doing the same innovative things as Biolite Energy. And the charging features might make it worth the weight if you're planning on carrying an external battery anyways.
Will the CampStove 2 break your bank?
While $129.95 isn't pocket change for most of us, other backpacking stoves are in similar price brackets. If you're interested in investing in a piece of gear that's exceptionally reliable, the CampStove 2 offers a really great option. Plus, long-term, this stove will save you a ton of money on fuel.
And if you think about the battery investment, the CampStove 2 is a steal. You could expect to pay another $25-40 for a battery like that. And Biolite still managed to make the cost of the whole stove competitive with less-extraordinary products.
How to make sure you pick the right stove
Well, for starters, where will you be using this stove? Are you intending to grill with it in the back yard? Do you road trip a lot? Or is your main activity of choice solo backpacking? Will you be in a dry region? Or the tropics?
I found that the Biolite CampStove 2 was a great option for car camping.
Honestly, fuel canisters freak me out. I've used them without issue (most of the time). They're not supposed to freeze, but I think my friend's JetBoil struggled because somehow moisture got into the gas cans and froze overnight.
But when I'm backpacking, I usually carry a cat stove. Because they're really light, and you can find denatured alcohol or Heet almost anywhere.
And high-altitude adventures are going to change the equation. Denature alcohol and Heet don't burn well when you're above 8,000 feet. But there aren't a ton of stoves that perform well at those kinds of elevations.
So a stove like Biolite's CampStove 2 would be optimal in places like Utah and Colorado if you can split the weight up between a few hikers, or if weight isn't an issue.
What are my other options?
A lot of people use fuel canisters and stoves like the MSR pocket rocket. While those options are more weight-efficient than the CampStove 2, fuel isn't cheap. Plus disposing of gas canisters is tricky (you're not supposed to throw them in the garbage).
You can make your own stove and use denatured alcohol. While this is a pretty good option in the lower country, the burn time becomes noticeably longer at higher elevations. This is overall a very weight-efficient and pretty cost-effective option when using the Biolite camp stove.
The perks of the MSR pocket rocket or a pop-can stove would be that they're pretty light, and you don't have to worry about moist firewood.
What do other reviewers think?
Other Amazon reviewers gave this Biolite stove 4 stars.
Overall, most customers were impressed with this Biolite stove's performance. I'd personally like to note that it takes a few tries to figure out how to optimize the features. So don't let yourself get too frustrated after the first or second try.
One customer said that the charging feature was essentially unusable. While you're able to boil water, the battery needs to be fully charged before you can use it for your electronics.
Camp Tips: If you charge the battery all the way before using it for the first time, it does a better job of functioning in conjunction with the fire later.
What do I think?
Positive things about the CampStove 2: Being able to burn your fuel is fantastic if you're in an arid environment, or if you have the ability to keep wood pellets in your car in a temperate environment.
Negative things about this Biolite stove: It can get really smokey. If you're dealing with a lot of wet wood, or it's windy out, prepare to cry. And the fan does make a bit of noise. But I was never really bothered by it.
Is Biolite's CampStove 2 right for you?
If you're backpacking and can split the weight between a few people, this setup could work. I'm generally a solo backpacker, so I wouldn't take it out by myself because the weight is a little more than what I'd typically carry. But if you're car camping and often mind yourself in situations where weight isn't an issue but you could use a killer stove and an extra power source, the Biolite CampStove 2 might be perfect for you.
If you spend a lot of time car camping in arid environments, this stove is a no-brainer. It's easy to use, and you don't have to worry about being able to find a gear shop for camping fuel.
But there are lighter options if you're planning on taking a solo backpacking trip. So the benefits of using a stove like this really depend on your intended use.

Our GREATEST Travel Secrets…
Pop your email here & get the original Broke Backpacker Bible for FREE.
Final Thoughts On Our Biolite CampStove 2 Review
I have yet to find another stove that's as innovative as the Biolite CampStove 2. Biolite's energy ingenuity is second to none. You won't find a product with as many uses as the Biolite CampStove 2. It's not perfect for every situation. But most gear isn't.
Overall I was impressed with the performance of the CampStove 2 and it's accessories. The engineering of these products offers a really unique, dependable option for those of us who spend a lot of time on the road.
What is our final score for the Biolite CampStove 2? We give it a rating of 4.2 out 5 stars!

I hope you found this Biolite CampStove 2 review informative and helpful in your search for the right camping stove. They are one of the best camping brands on the market, so we're sure you won't be disappointed.
---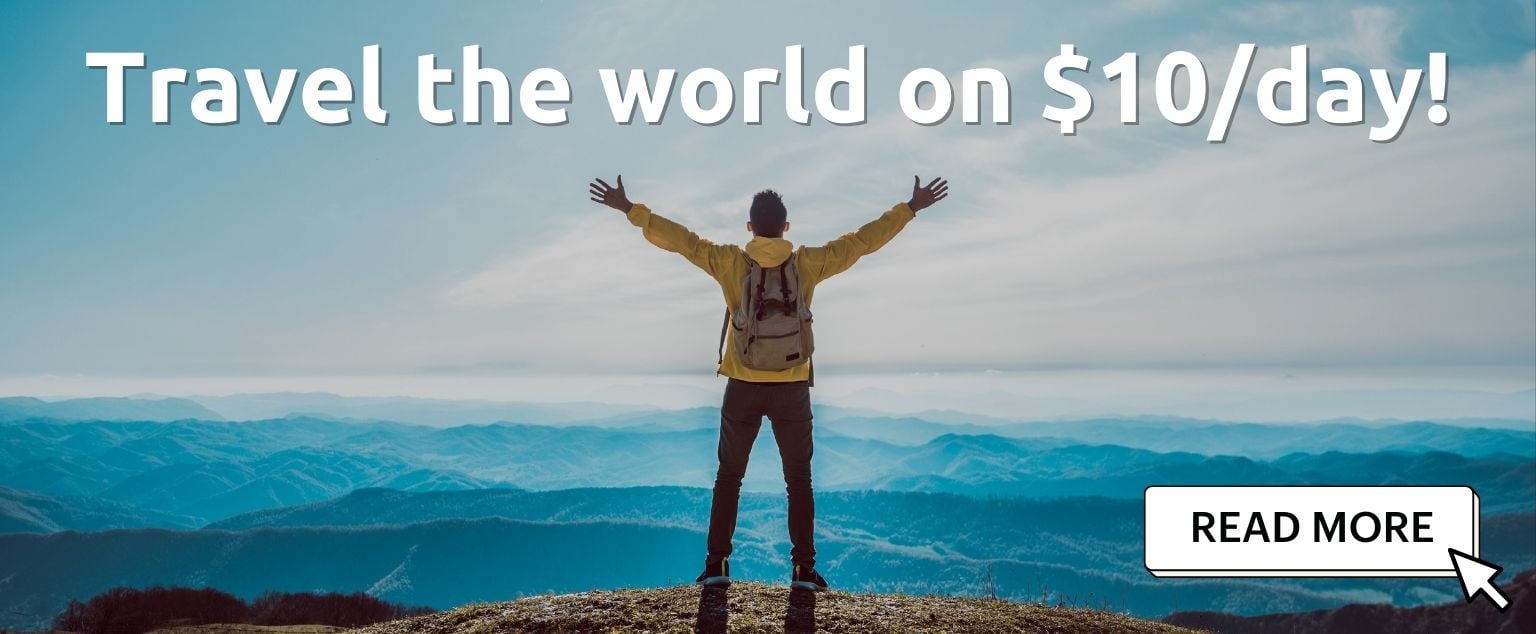 And for transparency's sake, please know that some of the links in our content are affiliate links. That means that if you book your accommodation, buy your gear, or sort your insurance through our link, we earn a small commission (at no extra cost to you). That said, we only link to the gear we trust and never recommend services we don't believe are up to scratch. Again, thank you!