Did you know that Guangzhou has been a major maritime terminus for over 2200 years?! And with so much history, there's sure to be endless activities to explore! The city continues to serve as a major port and a transport hub for its country, and is one of China's three largest cities.
Guangzhou, together with its neighboring cities Foshan, Dongguan, Zhongshan, and Shenzhen, form one of the largest urban clusters on the planet! The city is ranked as an Alpha global city and is rapidly transforming into a hub for expats and foreigners.
In such a huge city, there's an enormous amount of Guangzhou things to do, and activities to take part in! So if you're wondering what to do in Guangzhou, wonder no more. We've put together the ultimate itinerary that will keep you busy for your entire vacation in Guangzhou!
While planning a trip to Guangzhou, you're probably wondering when to visit this wonderful city. While the city is beautiful all year round, there will probably be a season that will suit your personal preferences!
Autumn in Guangzhou (October and November) is by far the busiest month in the city. The temperatures are warm but not scorching, and the city experiences very little rain. You may encounter crowds during this time, but if you're looking to meet up with other travelers, this is an ideal time to visit Guangzhou!
Summer in Guangzhou (May to September) is exceptionally long and provides wonderfully warm weather. You can expect a lot of rain during this time, but that's not a problem if you'll be joining in on the great variety of watersports that take place during this time!
During the winter months (December to February) you'll experience colder weather. But, you'll also be treated to discounted prices and very little rain, allowing you to make the most of the many Guangzhou attractions.
Spring in Guangzhou (February to May) is filled with many misty and cloudy days, as well as mild weather that allows for a myriad of wonderful outdoor activities.
Now that you know when to visit Guangzhou, you can start planning things to do in Guangzhou and creating your very own Guangzhou itinerary!
To get the most from your trip, you need to know the best places to stay in Guangzhou. Here are a few of our favorite areas for those wanting to travel to Guangzhou.
Tianhe Commercial Area is the perfect place to stay for first-time travelers! The area is located in downtown Guangzhou and is newly developed, with brand new skyscrapers and shopping centers! It's also home to the highest concentration of shopping malls in China, which makes it perfect for those looking to do a fair amount of Guangzhou shopping.
There are a large number of expats living in this area, which makes communicating and asking for directions a whole lot easier.
Shangxiajiu is located in the center of the Liwan District and is a traditional commercial area. There is a strong sense of culture in the area, and there are many historical sights to explore. If you're a fan of rich cultural history, this is the perfect place to spend one day in Guangzhou.
This hostel was the first to be built in the very center of Guangzhou. With such a convenient location, this no-curfew hostel is close to many of the Guangzhou points of interest, which helps you cut down on travel costs. The hostel is surrounded by restaurants, museums, and zen temples, giving you an overwhelming amount of places to explore.
This open plan studio room is in a prime location for making the most out of your time in Guangzhou. You'll find a mix of old and new on your doorstep, with museums and shopping right outside. Self-check-in means no time wasted, you be straight into exploring mode the moment the bags are down.
Best Budget Hotel in Guangzhou – Paco Hotel
Paco Hotel is just a few minute's walk from an urban park, as well as the Guangzhou uprising monument. It provides free WiFi in every room and offers on-site parking for all guests. This hotel is perfect for those wanting to go shopping in Guangzhou, and visit the very best markets in the area!
Best Luxury Hotel in Guangzhou – Langham Place
The extravagant Langham Hotel offers a luxurious indoor swimming pool, 5 dining options, and elegant rooms with all the facilities you'll need for your stay! The hotel is just a 5-minute walk from the subway station, and shuttle services are provided by the luxurious hotel.
With so many places to visit in Guangzhou you really need to think about getting around the city.
Buses are by far the cheapest way to get around. They stick very strictly to their schedules and are highly dependable. However, if you're wanting to travel around the inner city, then the interlinking Bus Rapid Transit (BRT), is a better option, as they travel to areas that the buses don't.
The Metro is also a great way to get around, and connects all the major districts of Guangzhou! You can purchase individual tickets, but it's far cheaper to purchase a Yang Cheng Tong card for your entire stay at one of the Metro stations. There are English translations on all signboards.
Trains are mainly used for long-distance travel, so if you plan on traveling to a nearby city, taking a train is the best option.
Taxis are great if you're doing short-distance travel in Guangzhou. Most taxi drivers don't speak any English, so it's advised to have the address written out in Chinese, or travel to a major landmark near your desired destination.
Now that you know how to get around the city, it's time to start planning where to go in Guangzhou, so you can create the ultimate Guangzhou itinerary!
Sacred Heart Cathedral | Canton Tower | Yuexiu Park | Xiangjiang Safari Park | Chen Clan Academy | Sun Yet-sen Memorial Hall
If you're wondering what to do in Guangzhou, wonder no more! On your first day, you'll explore the incredible Chinese culture, as well as meeting some of their finest exotic animals! Delve deep into the countries history and enjoy scenic views of the beautiful city of Guangzhou.
Day 1 / Stop 1 – Explore Sacred Heart Cathedral
Why it's awesome: The Sacred Heart Cathedral is a Catholic cathedral that took over 25 years to build.
Cost: Free!
Food nearby: Xinji Seafood Restaurant is the perfect place to stop for supper on the way back to your hotel. The seafood provides the perfect change of pace from all the Chinese food you'll be eating. It's right near the Zhujiang River, so it provides wonderful views while you indulge in your meal.
The Sacred Heart Cathedral took 25 years to be built but was eventually finished in 1888. It is one of the very few buildings to be completely built out of granite. This makes it very architecturally interesting and well worth the visit!
You can enter the building at any time to view its stunning interior, however, if you'd like to attend a mass should visit in the morning. These are held in various different languages such as Mandarin, Cantonese, Korean, and English.
Day 1 / Stop 2 – Enjoy Views from the Top of Canton Tower
Why it's awesome: Set out in the early morning to enjoy views from the top of the highest building in China.
Cost: USD $22 – to climb to the top.
Food nearby: Lan Kwai Fong is a nearby restaurant that serves delicious food! They have a wide variety of seafood and meat dishes on their menu that are an absolute delight to the tastebuds!
Canton Tower is the tallest building in China and stands an impressive 600-meters tall. Set out in the early morning to climb to the top of the building in a completely transparent staircase that allows for great views on the way up.
If you're not up for the climb, you can always go part of the way (at a discounted price), or you can take the Sky Wheel Bubble Tram that will transport you to the top. Once you're at the top you'll get the chance to enjoy an incredible birds-eye view of the city, and panoramic views of the surrounding area.
If you want to fast track your trip down, or you're up for the thrill of an adrenaline rush, why not take the Sky Drop, where you can experience a 30-meter free-fall at the height of 485-meters. This experience is in the Guinness World Records for the highest vertical free fall in the world!
If you're up for some of the best Guangzhou sightseeing, this is sure to be the experience for you!
Day 1 / Stop 3 – Take a Stroll Through Yuexiu Park
Why it's awesome: Yuexiu Park is the largest of all the urban parks in Guangzhou.
Cost: Free!
Food nearby: Tiger Prawn Vietnamese Restaurant makes a wonderful variety of Vietnamese dishes that you simply must try. Whether you're in the mood for tasty Raman, or wonderful seafood or noodle dishes, this is the place to visit!
Take a stroll through Yuexiu Park and enjoy the beautiful landscape and luscious vegetation. Take in the wonderful garden aromas and spend the morning listening to birds chirping and locals chattering as they walk through the park.
Grab a take-away coffee and a pastry to enjoy while you walk, or sit down to a full meal after your walk. As if the wonderful scenery isn't enough to indulge your senses, there are also a variety of landmarks in the park.
View the five-rams sculpture which is one of the most famous sculptures in the city. The trees and lakes in the park provide a laid-back atmosphere that provides a truly relaxing and enjoyable morning.
Day 1 / Stop 4 – Spend Time With Native Animals at Xiangjiang Safari Park
Why it's awesome: Meet some of China's most endangered animals and learn what is being done to protect these amazing creatures.
Cost: USD $22
Food nearby: China Food City serves a delicious variety of Chinese food. Help yourself to a large plate of dumplings or rice and chicken dishes that will blow your mind.
If you're ready to meet an incredible collection of exotic animals, this is the. Xiangjiang Safari Park contains the world's largest collection of white tigers, which you will be able to meet. Learn about what it takes to protect these incredible animals and what's being done to make sure they don't go extinct.
Visit the first-class Giant Panda Center, where you'll see Giant Pandas being rehabilitated for their release back into the wild. You'll also see many other protected species such as the Giant Salamander.
There are two portions of this safari park – the safari on wheels (which is the drive-through section) and the walkthrough. During the safari on wheels portion of the experience, you'll see different landscapes and habitats that have been created for the different animals. These animals will often get close to your car which allows you to get a better look!
The walkthrough portion is where you'll find different exhibits. This is also very interesting! Each exhibit and habitat has ample space for the animals to roam freely and explore, and they're treated with the utmost care!
Insider Tip: Make a list of the exhibits that you'd like to see most, and visit them first. The park is so large, it's unlikely you'll get to see everything in one day.
Day 1 / Stop 5 – Visit the Chen Clan Academy
Why it's awesome: The Chen Clan Academy is also known as the Ancestral Temple of the Chen family, and is a great activity for history lovers.
Cost: USD $2; but free on Wednesdays!
Food nearby: Panxi Restaurant is a traditional Chinese restaurant that serves amazing food. Be sure to order their dumplings with a side order of egg-fried rice, and wash that down with some Jasmine tea after your meal.
The building contains Chen's Lineage Hall, which is where you'll find information about the ancestors of the famous Chen family. This is where descendants used to offer up sacrifices to their ancestors in hopes of creating a better life for themselves.
It now serves as a folk art museum and contains many artifacts and shows off the characteristics of traditional Chinese architecture.
The Ancestral Temple of the Chen Family consists of nine buildings and nine courtyards, each showing off different exhibits to their visitors. You'll find various carvings and sculptures throughout the museum, made from things like wood, brick, pottery, stone, and lime.
In the temple, you'll also be able to learn about historic scenes and events that took place and shaped the lives of those who lived in the Guangdong province. If you have a keen eye for art, you're sure to enjoy this historic site.
Day 1 / Stop 6 – Visit the Sun Yat-sen Memorial Hall
Why it's awesome: The Sun Yat-sen Memorial Hall was built in commemoration of the great Chinese revolutionary leader – Sun Yat Sen
Cost: USD $22
Food nearby: Bosphorus Turkish Restaurant serves incredibly tasty Turkish cuisine. Whether you're stopping by for supper, or a delicately arranged snack platter, this restaurant is sure to satisfy any craving!
The memorial hall is built on a plot that takes up 16 acres of land. You can walk around the plot, enjoying the beautiful scenery, ancient trees, and picturesque views before heading inside to learn more one of modern China's founding fathers.
The building itself is absolutely stunning! Built in traditional Chinese architecture, style the structure is ornately decorated and has been well preserved and taken care of over the years.
Inside the building, you'll find photographs, artworks and other memorabilia that commemorate the amazing life of the revolutionary San Yat Sen.
One of the most interesting exhibitions is in the exhibition hall for Sun Deeds. The best part is the 10-square foot section that is paved with bricks from five different time periods. This gives you an idea of how things have changed over the years!
If you're a history lover, this is a must-do activity during your weekend in Guangzhou!
Baomo Gardens | Guangdong Museum | Yuyin Gardens | Mausoleum of the Nanyue King | Temple of Six Banyan Trees | Huacheng Square
For the second part of your 2-day itinerary in Guangzhou, you'll be diving headfirst and immersing yourself in the unique culture of the land, as well as exploring beautiful traditional gardens!
Day 2 / Stop 1 – Take an Early Morning Stroll Through Baomo Gardens
Why it's awesome: The Baomo Gardens were originally created by the Qing Dynasty (1644 – 1911 AD) as an extension of the temple.
Cost: Free!
Food nearby: Ajisen Ramen serves an incredible variety of ramen dishes, as well as other lovely Vietnamese food. Be sure to indulge in their hearty egg noodles, or order a delicious snack off their tapas menu.
There's no better way to start a day than with a stroll through gardens taking in the wonderful beauty of nature. The Baomo Gardens offer you the chance to do exactly this.
The Gardens were created by the Qing Dynasty but were later destroyed in 1950. This was a great loss to the villagers, who then began to reconstruct the gardens in 1955. This reconstruction took 8 years but was well worth the effort.
The garden is a prime example of what traditional South China gardens look like. You'll also find many public artworks in the gardens, many of these are decorative sculptures! Be sure to take your camera along for this excursion.
Insider Tip: The plants and flowers are what really make this garden beautiful all year round. The very best areas to enjoy the plants are the Rose Yard, Lotus Pond, Orchid Garden, and the Purple Bamboo woods.
Day 2 / Stop 2 – Learn the History of the Area at Guangdong Museum
Why it's awesome: Guangdong museum is a general museum that features Cantonese art, nature, culture, and history.
Cost: Free!
Food nearby: Antalya Turkish Restaurant is the perfect place to stop off for a delicious brunch. Be sure to indulge in their home-made breads as a side to your meal, you won't regret it.
This wonderful museum was built in 1959 and greatly enlarged in 1992. It contains several distinct exhibitions and notice boards in English, which come in very handy when you're in a country where English is barely used.
One of the most popular displays is "Chauzhou Wood Carving". This is where you'll find objects elaborately carved into wood as well as an explanation of the history of this skill, and the different techniques involved.
You'll also find a section dedicated to modern ceramic figures, crafted in the traditional Shiwan style. Each window is dedicated to a different artist and displays examples of their works.
The main exhibition space consists of historical artifacts, an exhibition space for nature, and a few temporary exhibitions which are updated regularly. If you're into history, then the Guangdong Museum is a must-visit during your Guangzhou itinerary!
Day 2 / Stop 3 – Explore Yuyin Gardens
Why it's awesome: The garden was first built in 1864 as a private garden for Wu Bin.
Cost: Free!
Food nearby: Morgan's Restaurant serves decent Western Cuisine. Get ready for a juicy burger and a side of fries, paired with a margarita or chilled beer!
The gardens cover an impressive area of 1598 square meters and it boasts of dainty features and a very well organized layout. The garden is complete with pavilion, bridges, lotus pool, rock hills, and beautiful flower gardens.
There are many archways in the garden with descriptive poetry written on them. There is also a fairly new section of the garden that was built by the fourth generation grandson of Wu Bin. He named this section Yu Garden or Ladies Garden, as it was created to allow women to have a space to play Zheng and paint.
Insider Tip: There is a two-story platform in the garden that contains a glass floor. This allows you to go upstairs and look out over the garden through the floor. It's a spectacular experience that should be treasured!
Day 2 / Stop 4 – Visit the Mausoleum of the Nanyue King
Why it's awesome: Zhao Mo ruled China between 137 BC until 122 BC, but his tomb was only discovered in 1983.
Cost: USD $5
Food nearby: Buongiorno Italian Restaurant is an Italian restaurant that serves a wonderful variety of pizza and pasta – a refreshing change from the Chinese food you'll become so accustomed to. Indulge in a hearty carbo-loading before heading to the next activity on your Guangzhou itinerary.
Zhao Mo's tomb (previous ruler of China) was only discovered in 1983, but it wasn't until 1988 that the museum was opened to showcase the wonderful artifacts found in the tomb. The area was named a National Historic Site in 1996, and is renowned for its funerary artifacts!
The tomb is hidden 20 meters underground and is made up of 750 huge stones, as well as colorful murals. In the tomb, there are 1000 pieces of cultural relics made from mainly bronzeware and terra cotta.
The tomb is 11 meters wide and 12 meters long, and you will be able to venture inside during your visit to the Mausoleum, which is built around the tomb site.
Day 2 / Stop 5 – Spend Some Time at the Temple of Six Banyan Trees
Why it's awesome: This temple was originally built in 537 AD.
Cost: Free!
Food nearby: Water Restaurant serves great Chinese food in very generous portions! If you're famished after all the exploring, be sure to pop into Water Restaurant for a large helping of noodles and veg!
The Banyan Tree Temple has become known for it's proximity to the foreign consulates. It has become popular a place where children who are going to be adopted come to give blessings to their new family. This little tradition has been going on for quite some time, and has given the temple a new meaning!
It was originally built to house the relics of Cambodian Buddhist Saints, which had been brought to Panyu. But the temple was burnt down and rebuilt during the Northern Song Dynasty – losing all the relics in the fire.
The architecture of this temple is amazing. It's built in the form of a tower with many tiers. Be sure to take your camera along for this excursion as you'll want to remember this beautiful building!
Day 2 / Stop 6 – Watch the Sunset from Huacheng Square
Why it's awesome: Several prominent landmarks surround the square, making it a great place to visit if you're interested in killing a few birds with one stone.
Cost: Free!
Food nearby: Bingsheng Restaurant is a wonderful Chinese dinner restaurant that serves a wide variety of flavor. Eat seafood and veg to your heart's content at this wonderful little casual dining spot.
Huacheng Square is also known as the Flower City Square and is by far the largest square in Guangzhou city. Guangzhou Opera House, Guangzhou Museum, and Guangzhou library are all located around the square, and the famous Canton Tower is located just across the river.
It is a car- and bike-free pedestrian zone (a rare thing in this bustling city), which allows you to walk around freely, exploring the park, ponds, and fountains that decorate the square.
It's the perfect place to visit in the evening, as locals stroll through the square on their way home from work. It's also perfectly located next to the Pearl River, giving you stunning sunset views. You can also watch the Canton Tower light up for the night as the daylight starts to fade.
The square was only opened to the public in 2010, and ever since has been a huge hit amongst the locals as well as tourists visiting the city.
Shamian Island | Chimelong Paradise | Chimelong Water Park | Guangxiao Temple | South China Botanical Garden
If you're spending more than 2 days in Guangzhou, you'll need a few more activities to add to your list of things to do. Here are a few extras that you simply must add to your Guangzhou itinerary if you have a little extra time.
Take a Trip to Shamian Island
Shamian Island is a quaint town dominated by European architecture
There are plenty of landmarks to visit that would take up an entire day
Experience the exotic atmosphere
Shamian Island is easy to get to from Guangzhou! A short ride on the metro and a walk across an oversea bridge will see you on the island safely. The island is connected to the mainland via 4 bridges and is extremely close to the mainland, making it easy to travel to.
On the island, you'll notice the exquisite architecture of over 150 European style buildings. It's not uncommon for tourists to take architecture tours here, but we think you can just as easily explore the town and take it all in for yourself.
There are plenty of landmarks to be explored on Shamian Island, and a wide variety of statues, pavilions, and fountains that seem to catch the eye of many first time visitors.
The exotic atmosphere so prevalent on the island is sure to leave a lasting impression! If you're keen to stay a little longer on the island, be sure to explore the thriving nightlife scene and pop in at the unique bars and nightclubs.
If learning about history, architecture and culture are all things you enjoy, then Shamian Island is a must-visit on your Guangzhou itinerary!
Spend the Day at Chimelong Paradise
Chimelong Paradise is an amusement park that is just as entertaining for adults as it is for kids
Variety of fun rides
Cable car for sightseeing
Chimelong Paradise is a massive amusement park that contains fun for the whole family. The park was opened in 2006, and is the largest amusement park in China.
The park is so big it has themed areas, which make it all the more exciting! Whirlwind island is the first of these and boasts 6 attractions, all with a spinning or rotating motion. If your stomach can handle it, this section can be loads of fun!
Screaming Zone hosts 4 activities that are sure to get your adrenaline pumping! The biggest roller coaster in the park is a must-do on your Guangzhou itinerary, and the jumping machine also proves to be fun for everyone who is brave enough to try it!
The Happy Kingdom is home to 15 attractions that are a lot tamer, and are recommended if you're with small children, or just prefer to take it easy.
Kid's Land, Rainbow Bay, and Phantom Zone are other sections that you'll need to explore! It's recommended that you buy a 2 or 3-day pass if you'd like a chance to try all the rides. This way you don't have to rush around the park!
Splash and Swim at Chimelong Water Park
450-acre water park
USD $20 per day ticket
Enjoy a great variety of supertubes and other water rides
The water park is known for its amazing variety of rides, and it's ever-changing landscape. It's a part of the Chimelong Paradise amusement park, but because they are both so big, they are best separated into different days' activities.
Spend the day swimming in the Super Wave Pool with a group of friends or head to the Merging Slide for an extra speedy experience! If you're looking for something a little more peaceful, try the Drift River Adventure where you can slowly make your way down the man-made river in a tube, while taking in the beautiful jungle-like scenery.
If you're taking a small child, be sure to visit Parent-Child Water City, which caters to toddlers with gentle splash activities. You can accompany your child in this section, or leave them in the care of a knowledgable care-taker.
Be sure to purchase your ticket online on their website, to get a considerable discount on your day pass!
The water park also hosts a variety of musical events in the evenings. If you're lucky, a K-Pop group will be in town to perform their latest hits. At the water park, there are often performances given from the shallow water, which make for a very unique experience. If you're a K-Pop fan, be sure to check the concert schedule in advance!
Explore Guangxiao Temple
Guangxiao Temple is one of the oldest Buddhist temples in Guangzhou
Many Buddhist scriptures were translated here
Stop-over point for Asian missionary monks
Guangxiao is one of the oldest Buddhist temples in the Guangzhou area, and because of that has a great history. The temple has acted as a stop-over for missionary monks traveling from Asia. Many Buddhist scriptures were also translated in the temple, making it a sacred place for any Buddhist people.
The temple was repeatedly renamed as it changed hands many times in the first 200 years AD. It contained over 5 different names during this time. Between the 4th and 10th centuries, the temple was used as a stop-over for missionary monks and after that became the permanent residents of a few monks looking to increase Buddhism in the area.
During the 17th century, the temple fell into a state of disrepair and had undergone many alterations until it was completely restored to its former glory.
On the property, you'll find an animal liberation pond, which was built by the monks who live there. Although the temple is much smaller today than it was in the past, it's still definitely worth the visit!
Picnic in South China Botanical Garden
Make sure you include this beautiful experience in your 3-day itinerary in Guangzhou
The garden was founded in 1929 by a botanist
It covers an area os 1155 hectares
This expansive garden is not only beautiful, but it is the source on which much plant research is based. The garden contains over 2400 species of plants, making it the perfect place to do scientific research on plant life.
The botanical garden is divided into sections, with greenhouses and other open-air gardens. Take a stroll through the garden and see a variety of beautiful ponds as well as designated flower areas.
The best way to enjoy this garden is to take a picnic with you. This way when you get tired of strolling through the garden, you can sit down to enjoy a meal in the lush surrounds.
Be sure to take your camera with you to these gardens, as there's plenty of flora and fauna that's unique to China, that you'll want to remember in years to come. Be sure to make a stop off at the South China Botanical Gardens during your trip to Guangzhou!
Guangzhou is generally a very safe city, and there aren't many thefts or crimes that affect tourists. However, there are a few things that you should be watching out for!
When you're deciding where to shop in Guangzhou, there are a few things you need to take into consideration. There are many fake goods on the market in China, so be careful especially when purchasing jewelry!
Fake liquor is often sold to tourists in Guangzhou. This can be very dangerous or even deadly. For this reason, you should shop where the locals do or purchase liquor at a big grocery store. The fake liquor is often made cheaply and of very poor quality – being sold as high-quality goods.
Watch out for counterfeit money. Before you go, be sure to learn how to tell the difference between real and counterfeit money. There is a lot of it in circulation, and often taxi drivers or owners of small shops will accept it by mistake and then try pass it on to unsuspecting tourists.
Don't Forget Your Travel Insurance for Guangzhou
World Nomads' mission is to support and encourage travellers to explore their boundaries. They offer simple & flexible travel insurance, and safety advice to help you travel confidently.
They've been doing it since 2002 – protecting, connecting, and inspiring independent travellers just like you.
Get a quote below or read our in-depth review!
World Nomads provides travel insurance for travelers in over 100 countries. As an affiliate, we receive a fee when you get a quote from World Nomads using this link. We do not represent World Nomads. This is information only and not a recommendation to buy travel insurance.
If you're spending more than 3 days in Guangzhou, you can consider some day trips from Guangzhou to spice up your vacation. Here are the top day trips that we'd recommend!
Kaiping Private Day Tour from Guangzhou
Go on the adventure of a lifetime from the wonderful Guangzhou metropolis. Explore the fascinating Diaolou Towers, and learn all about their interesting history. These were once used as watchtowers, but are now a UNESCO World Heritage Site. You'll then head to the Kaiping villages.
Then head to the Southern Canton Province and indulge yourself in the local rural life. On the private tour, you'll learn about the people who live there and their way of life. You can even take time to interact with the locals!
Mount Danxia and Nanhua Temple Day Trip from Guangzhou
On a day trip from Guangzhou to Mount Danxia, you'll travel through the tranquil Guangdong province.
Head to Danxia Mountain, and take a hike to the very summit which provides incredible views. You'll then visit the Chinese Buddhist Monastery – Nanhua Temple. There, you can learn about the culture and the way of life of the people who stay there.
This UNESCO World Heritage Site is one you should treasure. It's absolutely beautiful and puts modern architecture to shame.
Zhaoqing Full-Day Private Tour
Leave Guangzhou in the early morning and head out into the far reaches of the province. Marvel at the impressive peaks of the Dinghu Mountains, and the wonderful limestone rock formations called Seven Star Crags. Here you can enjoy wonderful views of the lake below.
Take some time to climb partially up the Dinghu mountains, so you can enjoy panoramic views of the surrounding areas. Then stroll through the ancient trees, and even learn about the history of the area from a knowledgeable guide. This is one of the best Guangzhou walking tours that you can do in the area!
Guided Afternoon Tour from Guangzhou
Spend your afternoon admiring the Pearl River City in Guangzhou, and visiting many of the best Guangzhou landmarks. Your first stops on this tour will be the Five-Ram sculpture and the historical relic of Zhenhai Tower in Yuexiu Park. There you'll spend some time in the park and stroll around the gardens.
Then visit the Six Banyan Trees Temple that was built over 1500 years ago. It holds an incredible amount of history in its walls, which you will learn a little more about on this tour. This experience will help you open your mind and heart to the Guangzhou area.
Pearl River Night Cruise
This tour will allow you to see Guangzhou from a different perspective as you'll cruise along the Pearl River at night. See the spectacular lights of the city reflected in the water below you as you indulge in a wonderful chef-prepared meal.
Sail past famous landmarks such as the Canton Tower, and many others. During the 3 hour cruise, you can help yourself to the buffet dinner at any time, and enjoy different courses throughout the evening. If you're a foodie, or just love to be on the water, this is a great activity for you to take part in!
Find out what people want to know when planning their Guangzhou itinerary.
Conclusion
This great big metropolis is filled with exciting things to do, and wonderful sights to see.
Guangzhou travel is an absolute treat and is one of the finest holidays you'll ever experience. If the hustle and bustle of city life doesn't sweep you off your feet, then the sweeping shoreline with its majestic views most certainly will.
Use this Guangzhou trip itinerary as a guideline for your vacation, you're sure to have a wonderful time! No matter what time of year you decide to take a trip to the city, there'll be no shortage of Guangzhou tourist attractions, and fascinating places to visit in Guangzhou.
So what are you waiting for? This mega-metropolis is waiting to be explored!
---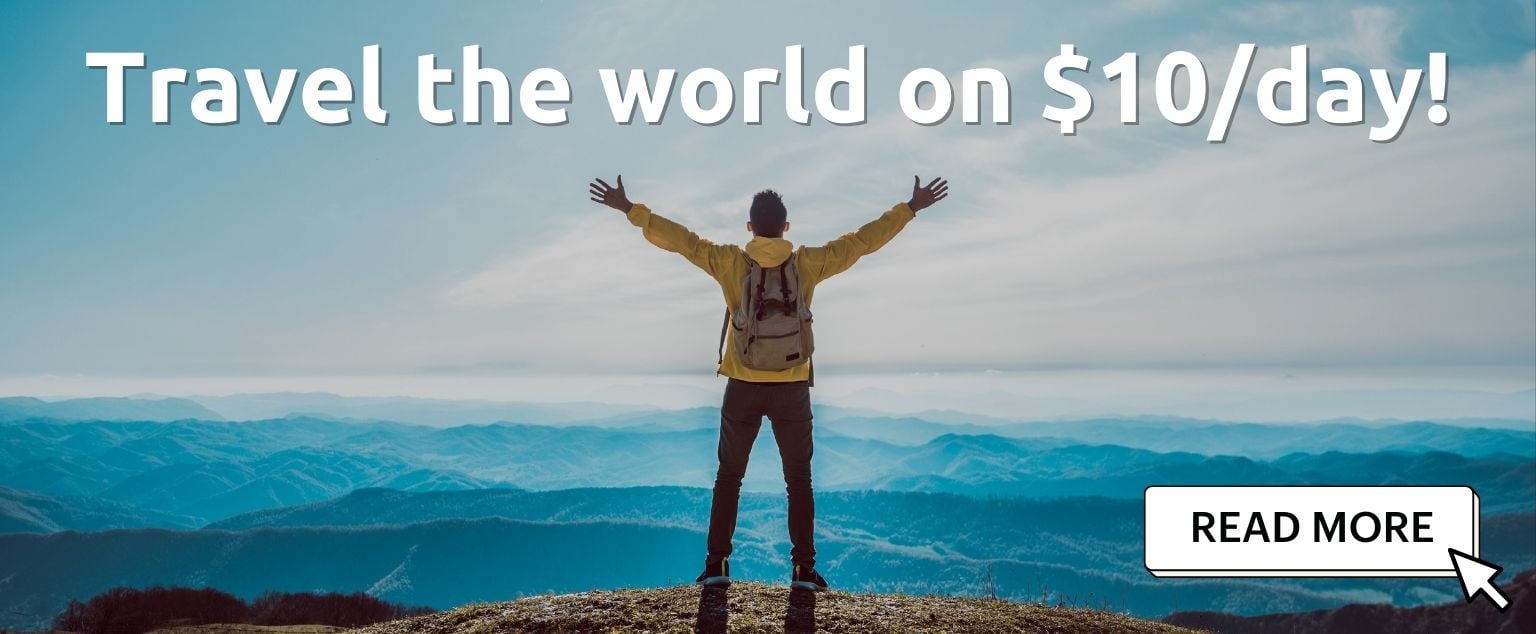 And for transparency's sake, please know that some of the links in our content are affiliate links. That means that if you book your accommodation, buy your gear, or sort your insurance through our link, we earn a small commission (at no extra cost to you). That said, we only link to the gear we trust and never recommend services we don't believe are up to scratch. Again, thank you!