I hiked the 2,200-mile Appalachian Trail using Hennessy's Ultralight Hammock as my shelter. After extensive testing, I'm confident this is one of the most reliable hammocks on the market.
Hammock camping is really great because it's so versatile. And Hennessy's Ultralight Hammock provides bug and rain protection on top of its flexibility.
You can pack this hammock up in the blink of an eye while your tent-goer friends will always take a few minutes longer. And it sort of rocks you to sleep if you don't tie out the guylines while you're camping.
The Ultralight Hammock Overview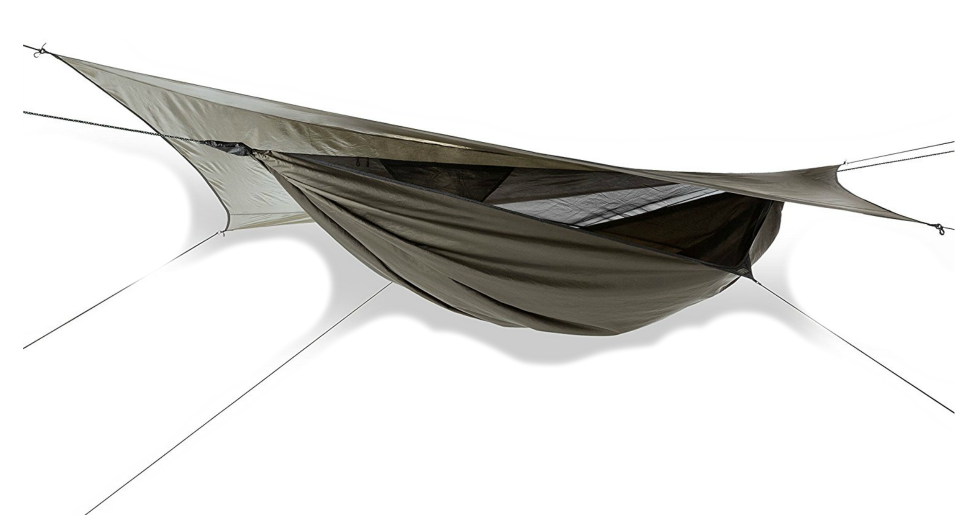 MSRP: $229.95
Weight: 32 oz
Height limit: 6 ft
Weight limit: 200lbs
Packed Size: 4 x 6 x 9 (inches)
Hennessy's Ultralight Hammock is a great shelter option if you'll consistently be surrounded by trees. The hammock setup will take some time to get used to if you're a first-time hammocker. But it's very versatile and it keeps you off-the-ground, very far away from slimy slugs.
Check Out Hennessy Ultralight Hammock On Amazon Now

This hammock also comes with a number of accessories, like hammock straps and snake skins (to help make packing your tent efficient).
In addition to manufacturing great products, Hennessy prides themselves on being a reliable, responsive provider. And top-notch customer service always makes big buys less stressful.
Ladies & Gents, It's Time to Step Your GEAR Game Up. 😉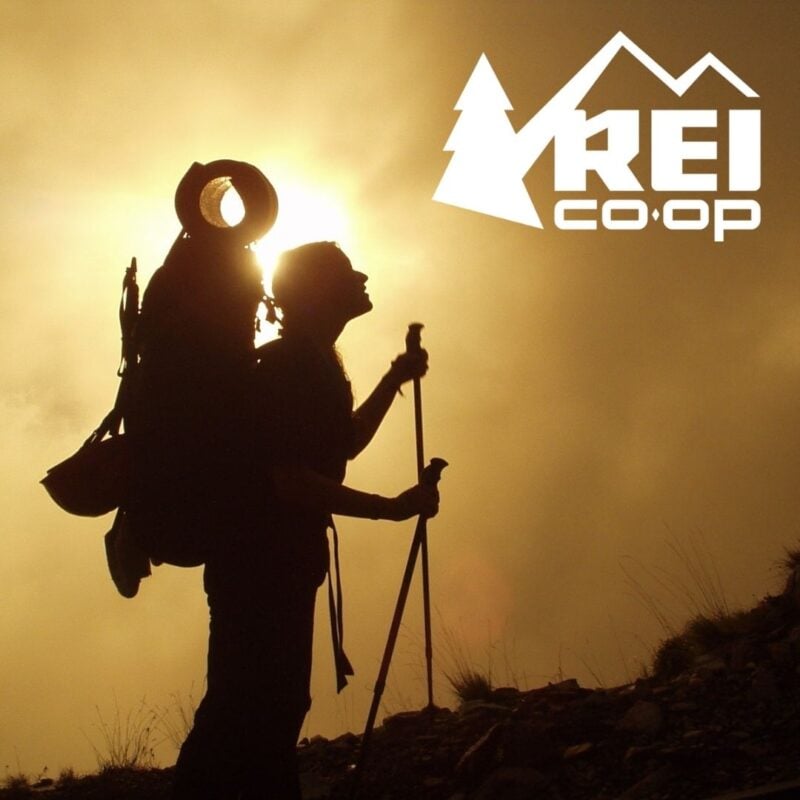 REI is one of America's biggest and most-loved outdoor gear retailers.
Now, for just $30, get a lifetime membership that entitles you to 10% OFF on most items, access to their trade-in scheme and discount rentals.
Join REI Today!
Hennessy's Ultralight Hammock Highlights
Snake skins included
Bug Netting
Versatility
Spectra cord
70D nylon taffeta
What's special about this camping hammock?
Hennessy makes it a point to provide webbing straps with each of their hammocks to help eliminate impacts on trees. Their conscientious approach to backpacking alone is a good reason to support this company.
But in addition to strong company values, Hennessy's unique hammock system is a game changer for tree sleepers. Basically, they manufacture tents that you can hang.
The interior has a pocket so you can store items that you might need regular access to like headlamps. And the sides of the hammock have guy lines, so you can make it a lot more stable than traditional hammocks.
The good and bad of hammock camping
Pros of using a backpacking hammock: When you're camping out in forests, this is an incredibly versatile option. I often was able to find hammock spots while my tent-bound friends had to hike longer to find flat ground. On one occasion, I even pitched my hammock over a friend's tent.
Cons of using a backpacking hammock: The rainfly that comes with this hammock is relatively small, which means you have to pitch it perfectly to avoid getting rained on.
Other Amazon reviewers gave this hammock 5 stars.
Is this the most comfortable hammock ever?
The short answer is that it probably comes pretty damn close. It often takes hammock lovers a moment to figure out that you're not supposed to sleep in hammocks like a banana. Instead, sleep on a diagonal and it flattens the hammock out.
I've always slept really well in hammocks, but it's important to note that you need some kind of temperature barrier between you and the hammock, or your underside will be terribly cold all night. Many people use under quilts.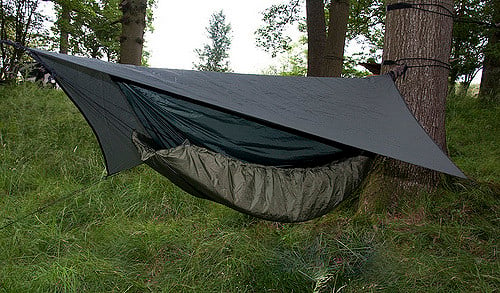 I slept with the Z Lite Sol sleeping pad beneath me, which did the trick just fine. Most sleeping pads will offer enough of a temperature barrier to make this system work. But they slide around, which is why hikers who are really serious about hammock camping often purchase under quilts.
Weight of Hennessy's Ultralight Hammock System
Two pounds is pretty standard for a sleep system. You can certainly find lighter options. But for the price, this hammock does a pretty damn good job. And the design versatility of this hammock system makes it easy to cater to your personal desires. Meaning, the rainfly isn't attached to the hammock, so you could opt to use a larger rainfly. This also means that there's some amount of versatility in the weight spectrum.
Is this hammock both reliable and durable?
After 2,200 miles of use on the Appalachian Trail, this hammock shows almost no signs of wear. I would probably put it through another long-trail without too much anxiety. The spectra cord is in awesome condition, which was my greatest concern (without cause). Despite its thin-looking design, it's incredibly durable and will live a long life if you take good care of it.
As far as reliability goes, I slept comfortably in a lot of different conditions with this hammock. But there's definitely a learning curve involved with hammocking while there's a smaller curve with tent backpacking.
Hennessy boasts that they know a hiker who used this hammock for 17000 miles of backpacking. If that's not a testament to some serious durability, I'm not sure what is.
How well ventilated is this hammock?
One of the perks of this hammock is that the rainfly is detached from the body of the hammock, which means that you can set the rainfly up really close or really far away. During inclement weather, I often keep it pitched a little lower to keep spittle away. But on nice summer nights, you can pitch it so that you can see everything around you (and let the stink out).
Will I be able to fit my gear in my hammock with me?
No, you will not. But the spectra cord makes for a nice laundry line. On sunny days, you can leave your smelly stocks to dry out on that laundry line.
Or I've seen a lot of people hang their backpacks on the spectra cord to keep it away from rodents. I generally kept my backpack underneath the hammock with my rain cover on, which worked perfectly for me. I never encountered moisture or critter issues while storing my pack below me.
Will the Ultralight Hennessy Hammock break your bank?
You'll be hard-pressed to find a backpacking shelter that's as reliable, weight efficient, and cost-effective as this hammock. Backpacking gear isn't always cheap. In the realm of ultralight backpacking, you probably won't find a cheaper option than the ultralight Hennessy hammock.
The best present of all… is CONVENIENCE!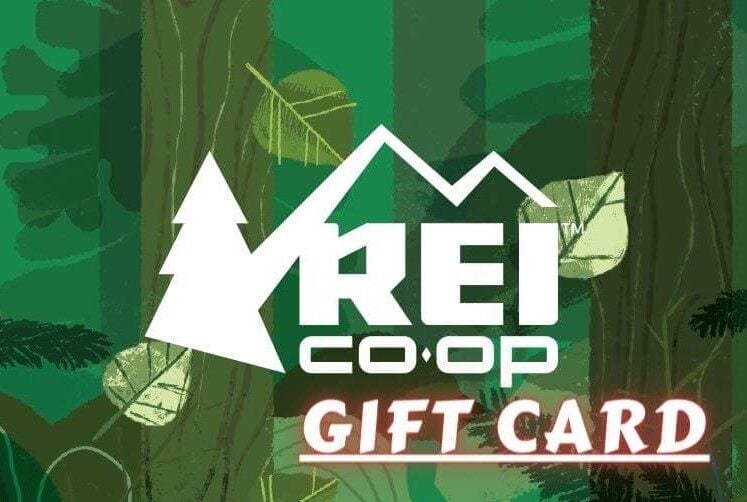 Now, you could spend a fat chunk of $$$ on the WRONG present for someone. Wrong size hiking boots, wrong fit backpack, wrong shape sleeping bag… As any adventurer will tell you, gear is a personal choice.
So give the adventurer in your life the gift of convenience: buy them an REI Co-op gift card! REI is The Broke Backpacker's retailer of choice for ALL things outdoors, and an REI gift card is the perfect present you can buy from them. And then you won't have to keep the receipt. 😉
Buy on REI!
Hammock Setup
Hennessy's ultralight hammock allows you to design the setup. I opted to set this backpacking hammock up using figure-8 knots. But I've known people to use O rings, various clips and adjustable knots to make the setup even quicker.
The difficulty of setting this type of a hammock up is both a pro and a con. It's a pro in that you have a lot of control over the setup. But if you don't have a lot of experience with knots, it takes a while to get right.
Every hammocker sets up their system differently, which alludes to the versatility. But this can also be intimidating if you're new to hammocking. My recommendation would be to watch tons of videos to see which setup might be best for you.
What was it like to hike the 2200 mile Appalachian Trail with this hammock?
My biggest concern while using this hammock on the Appalachian Trail was how the rainfly would hold up in windy rain storms. There was definitely a night or two when I was concerned that the angle of the wind would render the rainfly useless. But for the most part, this hammock did a pretty good job of keeping me dry.
The problem is that the rainfly is kind of small and oddly shaped. So unless you get it pitched exactly right (which can be difficult while you're pitching it on the side of a mountain), there's room for catastrophe. Some of the issues I encountered were certainly newbie issues as well, and I've gotten a lot more comfortable pitching the rainfly. But be prepared to take on a little bit of water if you get caught in a really gnarly storm.
The other thing that's important to point out is: Anytime you're backpacking and sleeping in the backcountry, it's really important to check for dead trees. Because they can and do fall. This is even more important for ultralight hammock sleepers because you could potentially be the cause for a fall.
Why opt for a hammock instead of a tent?
Hammock Realities: Sometimes it's discouraging not to have a vestibule in which to store your gear.
Ultralight hammocks tend to be much less stable than tents in torrential downpours.
But many people claim they sleep better in a hammock than a tent. And in the right territory, this type of setup is the most versatile option available.
Another perk is that you can hang your hammock rainfly to provide some shelter or a cooking space for several people at the same time. Whereas it's not very easy to cram several people into a one-person tent.
Tent Realities: While I was hiking the Appalachian Trail, many of my friends would wake up with slugs on the exterior of their tents. But since I was floating in the air all night, I dodged the slug bullet. And for the same reason, I think it's quite a lot easier to keep hammocks clean than tents.
But tent's do a better job of protecting your gear than hammocks do. And they tend to be much simpler than hammocks. Tents pretty much have a one-track setup, while hammocks tend to be quite a lot more complicated (at least initially).
What are my other options anyways?
If you decide that hammock sleeping is too big a risk to take right now, most tents are easier to set up. But they'll probably cost more than this alien home. To get some more ideas check out the Big Agnes Fly Creek UL1 tent. After having used both the Big Agnes tent and this Hennessy Hammock extensively, I don't think you can go wrong with either. Unless you somehow end up with a portable hammock in a barren wasteland. Then you might struggle. And really it's not a bad idea to add a version of both to your collection if you're serious about backpacking.
Is the Hennessy's Ultralight Hammock right for you?
Generally, hikers are strong advocates of either tents or hammocks. I think that both backpacking hammocks and tents have their strengths and weaknesses.
If you're willing to learn about the knots that are most efficient for hammock camping and have a hard time sleeping on the ground, hammocks might be your best bet.
If you're more set on having a firm, bullet-proof shelter that keeps you close to the earth and requires less technical knowledge, it might be good to opt for a backpacking tent.

Our GREATEST Travel Secrets…
Pop your email here & get the original Broke Backpacker Bible for FREE.
Final Thoughts About Hennessy's Ultralight Hammock
After tons of use on the Appalachian Trail, this backpacking hammock is still in perfect condition. I'm not rocking any fabric snags. The bug netting is in beautiful condition. I have complete confidence that I could use this hammock for another 2000 miles hike without issue.
Having had extensive experience with both tents and hammocks, I can unbiasedly say that both have strengths and weaknesses. And I would gladly use my Ultralight Hennessy Hammock and my Big Agnes Fly Creek UL1 under the right circumstances again.
What is our final score for the Hennessy's Ultralight Hammock? We give it a rating of 4.5 out 5 stars!

I hope you found this review to be informative and helpful in your search for the right backpacking shelter.
---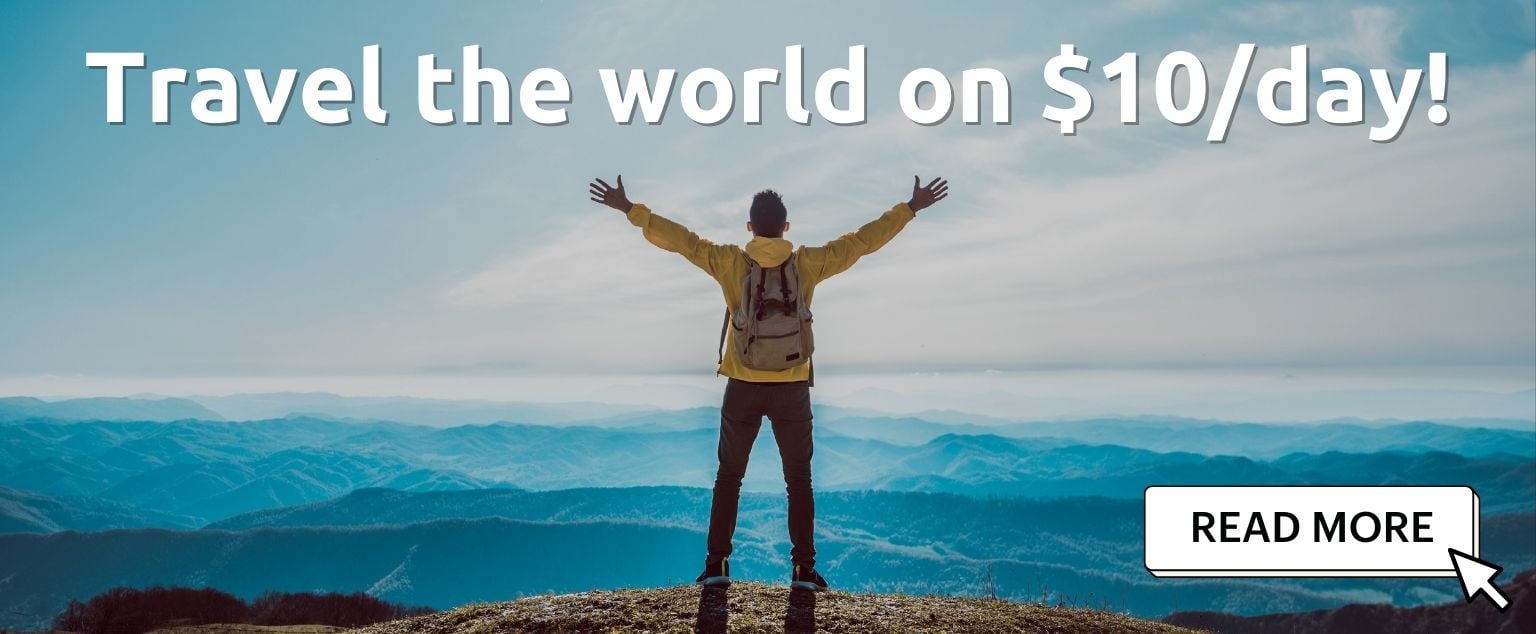 And for transparency's sake, please know that some of the links in our content are affiliate links. That means that if you book your accommodation, buy your gear, or sort your insurance through our link, we earn a small commission (at no extra cost to you). That said, we only link to the gear we trust and never recommend services we don't believe are up to scratch. Again, thank you!