The Big Agnes Fly Creek UL1 is one of the most lightweight and cost-effective backpacking tents on the market. Due to impressive engineering and fabric choices, you'll be hard-pressed to find a more efficient option.
The Fly Creek UL1 is a 3-season, 1-person tent, and it does the job well. I even pushed this tent a little bit past the 3-season range whilst backpacking this year and was not disappointed in the least. Coupled with a warm sleep-system, Big Agnes tents can get you through Armageddon.
I've slept in Hennesy Hammocks, in the Six Moon Design's Skyscape Trekker and a Sierra Designs tent. And none of those provided the same comfort and reliability as the Big Agnes Fly Creek UL1.
Ok, let's get this Fly Creek UL1 review rolling!
Big Agnes Fly Creek UL1 Tent Overview
To start this Big Agnes Fly Creek UL1 rent review, let's get the basic stats out of the way.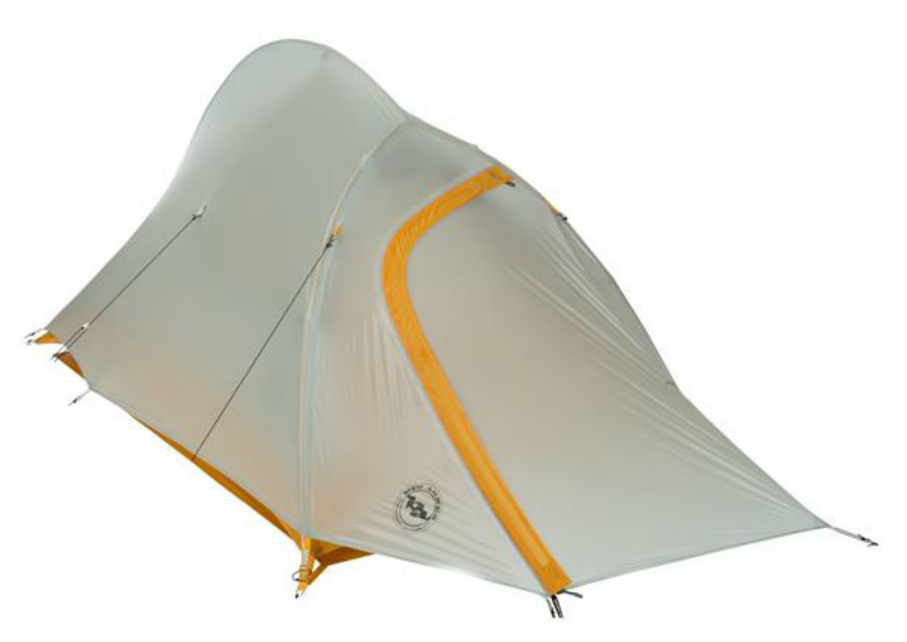 Weight: 27 ounces / .77 kilograms
While Big Agnes makes all sorts of gear, they're most well-known among the thru-hiking community for their badass backpacking tents.
The Big Agnes Fly Creek UL1 is incredibly lightweight compared to other competing backpacking tents. But despite its status as an ultralight tent, this tent is a packhorse and can take pretty much anything you throw at it…
50mph winds, snow, sleet, and torrential downpours are no competition against the incredible engineering of this backpacking tent. Camping around the world? You need this tent! The Big Agnes Fly Creek UL 1 is the one!
Ladies & Gents, It's Time to Step Your GEAR Game Up. 😉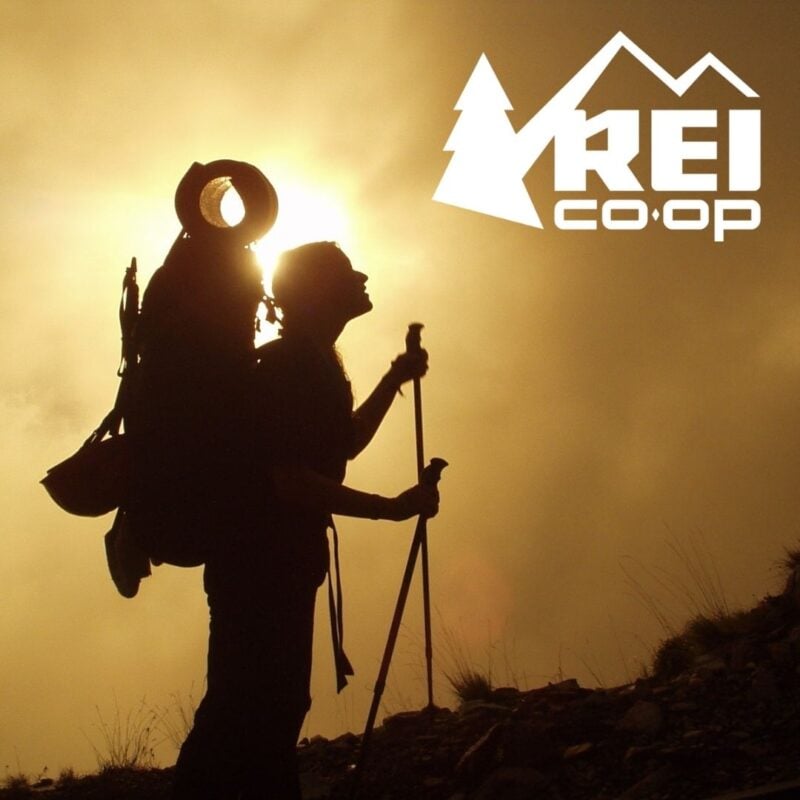 REI is one of America's biggest and most-loved outdoor gear retailers.
Now, for just $30, get a lifetime membership that entitles you to 10% OFF on most items, access to their trade-in scheme and discount rentals.
Join REI Today!
What's so special about the Fly Creek UL1?
The Vertical Door: The Fly Creek UL1 was designed with a vertical door that's situated near your head while you're in the tent. Adding this vertical door construction is meant to optimise floor and headspace. You can sit up relatively easily in this tent, which is impressive for a 1-person ultralight backpacking tent. It's got a really usable interior space with enough room for most backpacking gear.
The guy lines: Like most of Big Agnes's tents, the Fly Creek UL1 comes with really efficient guy lines. You don't have to know a bunch of fancy knots to get this tent to pitch really well. Ultimately, that means that you'll maximize your tent space by pulling out the tent body and walls.
Big Agnes Fly Creek UL1 Highlights
Ultralight
1200mm waterproof polyurethane coating (durable) and ultralight materials throughout.
Manufacturers Guarantee
Tent Efficiency
If you store your tent poles on the outside of your backpack, the tent itself packs down to an impressively small size. It's one of the features of the Big Agnes Fly Creek UL1 we just love.
This tent has plenty of room for one person and their gear. I'm 5'7 and don't fill the whole space. Plus the vestibule is big enough to store your backpack if you'd rather not cuddle it all night and it also comes with storm flaps. There are also 3 interior mesh pockets to keep things organised.
Is the Fly Creek UL1 durable and reliable?
Big Agnes has the reputation of having stellar manufacturing. I hiked the Appalachian Trail with a guy who used the Big Agnes Copper Spur tent for 2200 miles without complaints. My experience with the Big Agnes Fly Creek UL1 has been just as positive.
I put this incredible specimen of a tent through some seriously extreme weather on the Colorado Trail and was never once disappointed in its performance. I really just fell in love with the Fly Creek UL 1 if truth be told.
Learn More: Big Agnes Copper Spur UL2 tent review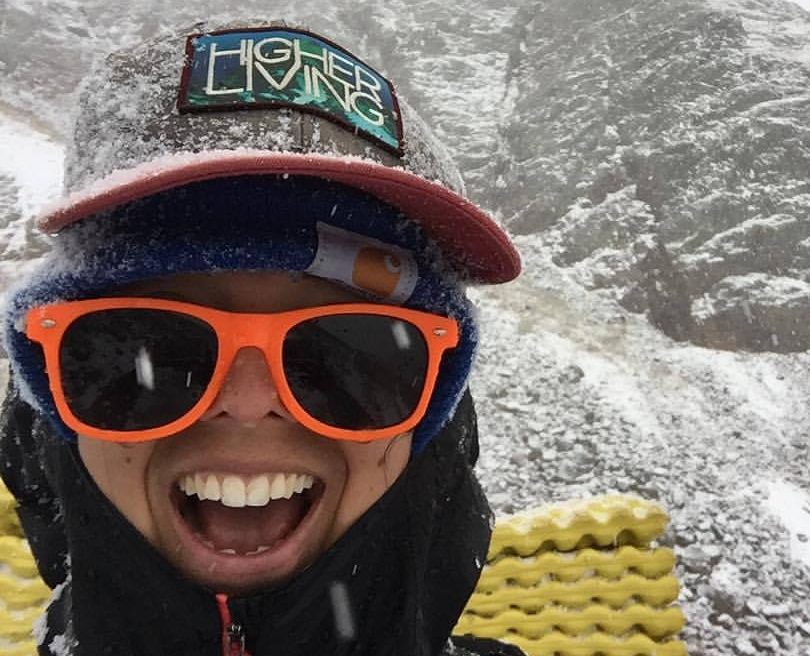 The Fly Creek UL1 literally kept me out of hypothermic conditions a few times. It's not difficult to keep the interior of this tent dry during setup even if you're being pummeled by the elements. While the Fly Creek UL1 held up perfectly in 50-mile winds, other hikers experienced tent-shredding and torn guy lines. I've never been more pleased with a tent's performance.
How well-ventilated is this tent?
The rain fly on the Big Agnes Fly Creek UL1 is easily detachable, which makes it a great tent for star-gazing. After nearly 500 miles of sweaty, smelly socks, this backpacking tent didn't retain any of the odour due to its efficient ventilation. So it's essentially as well-ventilated as you'd like it to be without leaving you vulnerable to the elements.
The best present of all… is CONVENIENCE!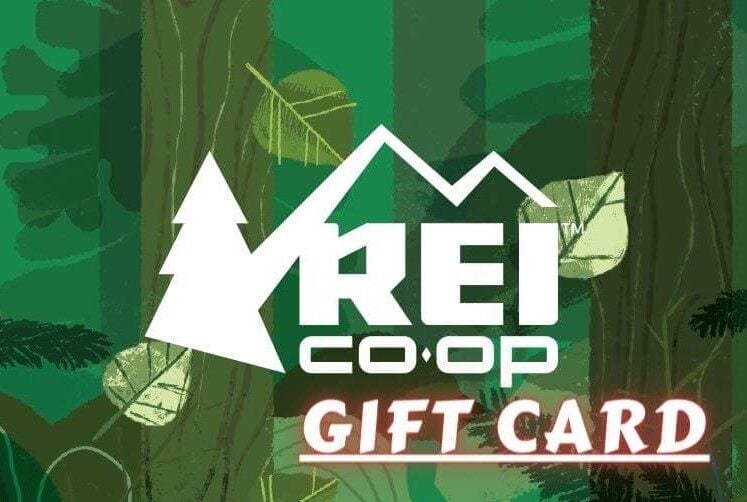 Now, you could spend a fat chunk of $$$ on the WRONG present for someone. Wrong size hiking boots, wrong fit backpack, wrong shape sleeping bag… As any adventurer will tell you, gear is a personal choice.
So give the adventurer in your life the gift of convenience: buy them an REI Co-op gift card! REI is The Broke Backpacker's retailer of choice for ALL things outdoors, and an REI gift card is the perfect present you can buy from them. And then you won't have to keep the receipt. 😉
Buy on REI!
Overall Customer Satisfaction
Other Amazon reviewers gave this tent 4 stars.
Most customers were pretty satisfied with this tent. Like me, many of these backpacking aficionados stated that the Big Agnes Fly Creek UL1 is the best tent they've ever had.
Other people have noted that they prefer the Copper Spur over the Fly Creek tent because the Copper Spur offers a side entrance where the Fly Creek is sort of coffin-like in its structure.
Additional customers were not satisfied with their Big Agnes customer service response. I haven't personally reached out to them regarding gear repairs so I can't confirm or deny customer service responsiveness. But in most cases, regardless of company policies, it's easier to learn how to repair your products than it is to ship them and wait for someone else to fix them.
My Personal Experience:
A number of reviewers mentioned that the fabric tends to tear at the centre placement. To be fair, mine actually tore in the same place. And I didn't realise it until it was raining and I got a puddle full of water straight to the face. But it was easily repairable and I had no issues with repeat issues for the next 500 miles of use.
The Good And Bad
Positive things about the Fly Creek UL1: The Fly Creek UL1 is incredibly lightweight, easily set up, durable, and very packable. I'm a big fan of the guy lines. Once you figure out how to set them up, they're really efficient and offer a lot of additional space inside the tent and rainfly. If you're looking for easy weight savings in your pack then the fly creek tent is a great option. The steeper walls of the polyester mesh canopy mean you can sit up too.
Negative things about this tent: The centre placement has a propensity to tear. According to the Big Agnes website, you can expect to pay for many of the repairs. This is an understandable approach if the issues are hiker-caused.
But when several people report having the same issue (centre placement tare), these things should be covered by the manufacturer.
And you're responsible for half of the cost of shipping even if Big Agnes acknowledges that your issue is a manufacturing issue, which is pretty lame.
Backpacking tent weight
27 ounces is not a heavy burden to carry for a reliable shelter — especially for a freestanding tent. Other shelters that offer the same kind of flexibility weigh upwards of 32 ounces — in the scheme of things, those ounces add up. This Big Agnes Lightweight tent is exactly that and our backs and shoulders thanked us for it.
If money isn't an issue for you, there are more weight-efficient tents. Tents like Zpacks' weigh less than the Big Agnes Fly Creek UL1 by 6 to 10 ounces. But they also cost about $200 more. So you've got to 'weigh' up (get it) if you need an ultralight tent.
If you're looking for the best bang for your buck, it's going to be difficult to find a tent that matches the Big Agnes Fly Creek UL1 in terms of reliability, weight efficiency, and cost.
How to make sure you pick the right size tent
The Big Agnes Fly Creek UL1 is a great size for me — a 5'7, petite female. The design of this backpacking tent allows you to sit up comfortably at the tent's tallest height, without compromising tent space. It's one of the real stand-out features of the Big Agnes UL1 tent.
If you're a particularly tall person, it might be better to take a look at a two-person tent with more usable volume. But for the average female or sub-6 foot male, this tent does the trick with the tent floor offering a decent amount of interior space and a comfortable sleeping area.
Many hikers opt for the Big Agnes Copper Spur HV UL2 Tent because it's designed for two people. While it is quite a lot roomier than the Fly Creek UL1, it also costs about $120 more.
Will the Fly Creek UL1 break your bank?
While it's true that you can find decent tents for less money, $320 for an ultralight backpacking tent is actually not expensive at all.
Other products that boast the same efficiency often cost upwards of $400-$500. And I've seen Big Agnes tents travel 2200 miles without major issues.
If you happen to be the unlucky bastard who ends up with a faulty zipper, unfortunately, it'll probably cost you despite the issue being a manufacturing issue. But for the price, you'll still end up saving $100 or so by purchasing this tent over many of its competitors. And in my experience, tent issues have been really minimal and fixable.
Why opt for a free-standing tent?
Before you buy your tent, I'd recommend thinking about the type of environment in which you'll be using it. I purchased the Big Agnes Fly Creek UL1 for the Colorado Trail, which I knew would have a lot of Alpine Zone, and potentially rocky ground.
I wanted to have a free-standing tent at my disposal in case I had issues with getting stakes in the ground (which did happen). Although this tent is not nearly as roomy when it's unstaked, you can still sleep in it without nailing it to the ground.
But if you're going to be in an environment where the ground is generally soft enough to get stakes in (ie the East Coast), and you generally carry trekking poles anyway, you might not have to go with a freestanding tent. They're just generally quite a lot more versatile with a larger tent floor and interior space.
What are my other options?
If you're not so sure that you want a freestanding tent, there are a few other shelters you could check out: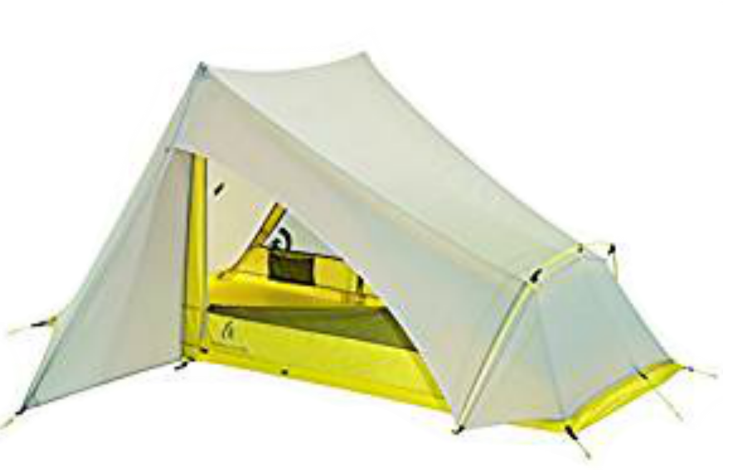 Non-free standing tents use trekking poles in place of tent poles. If you hike with trekking poles anyways, using a non-freestanding tent is a decent option.
But you have to be able to stake these tents out, or they won't work. This means you can't use them on top of rock, or rigid ground. I'd recommend the Sierra Designs Flashlight if you're interested in a cheapish non-freestanding tent.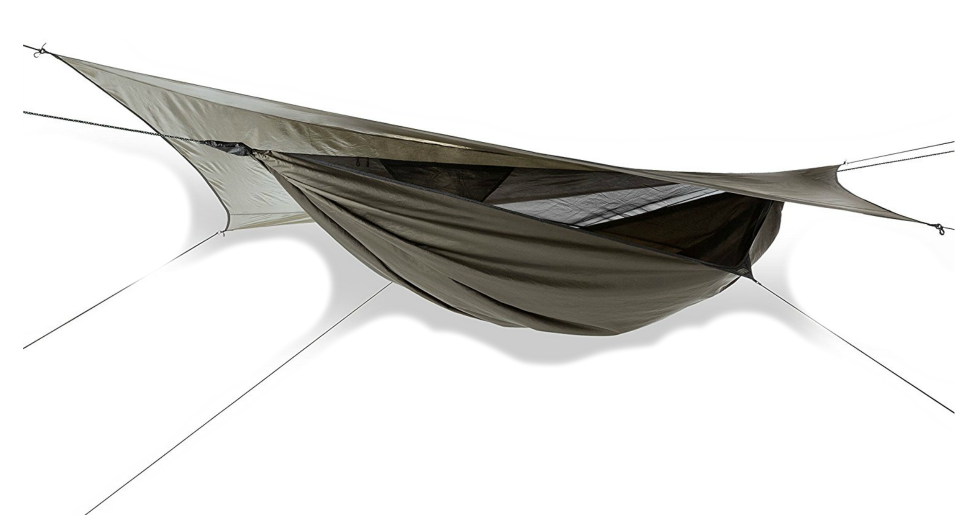 Hammocks offer a good option if you're consistently amid trees like you are on the Appalachian Trail. But most generic Hammocks won't be as weight-efficient as the Big Agnes Fly Creek UL1. I'd recommend the Hennessy Explorer if you're interested in Hammock camping.
Should I invest in ultralight products?
My recommendation would be to go with a slightly meatier product if you're just getting into backpacking. If you try to use ultralight products without an understanding of how the system works, you might ruin your gear. There's a lot of room for headache if you use ultralight gear in an incorrect way (ie if you put too much weight in a UL backpack, you'll likely see some serious damage to the pack).
If you don't know how to care for ultralight equipment, mistakes will cost you regardless of the company from which you're buying a product. Meaning, it's very important that you rock some kind of footprint (sold separately) with an ultralight tent because the tent fabric isn't designed to take on rocks and roots.
Is the Big Agnes Fly Creek UL1 tent right for you?
If you're pretty confident in your overall backpacking setup, the Big Agnes Fly Creek UL1 is one of the best ultralight backpacking tents on the market and is also one of our top-rated bikepacking tents too.
Hikers often say that you have to choose two of the three following characteristics when you're buying your gear:
Cost
Weight Efficiency
Quality
The Big Agnes Fly Creek UL1 actually hits the nail on the head for all three, by market standards. If you're looking to make an investment into your life as a backpacker, this tent is a life-changing option.
Heading off into the mountains soon? Check out our camping checklist to make sure you've got everything you need.

Our GREATEST Travel Secrets…
Pop your email here & get the original Broke Backpacker Bible for FREE.
Final Thoughts About the Big Agnes Fly Creek UL1
So, we've come to the end of the Big Agnes Fly Creek UL1 review and it's time to round things up!
The Big Agnes Fly Creek UL1 is hands-down my favourite shelter. This backpacking tent held up impressively well through a variety of terrain. Based on my recent experience with this tent, I'd buy another.
I've had the opportunity to try out a number of different shelter options, and I worried the least about the Fly Creek UL1 giving out on me. No shelter system is completely reliable, but the Big Agnes Fly Creek UL1 comes pretty damn close.
What is our final score for the Big Agnes Fly Creek UL1? We give it a rating of 4.5 out of 5 stars!

I hope you found this review to be informative and helpful in your search for the right tent.
Have you tried the Big Agnes Fly Creek UL1 tent out? What did you think?
If you like this tent, check out the Big Agnes Fly Creek UL2 too. Side sleeper? Have a gander over at the Big Agnes Sidewinder 20.
---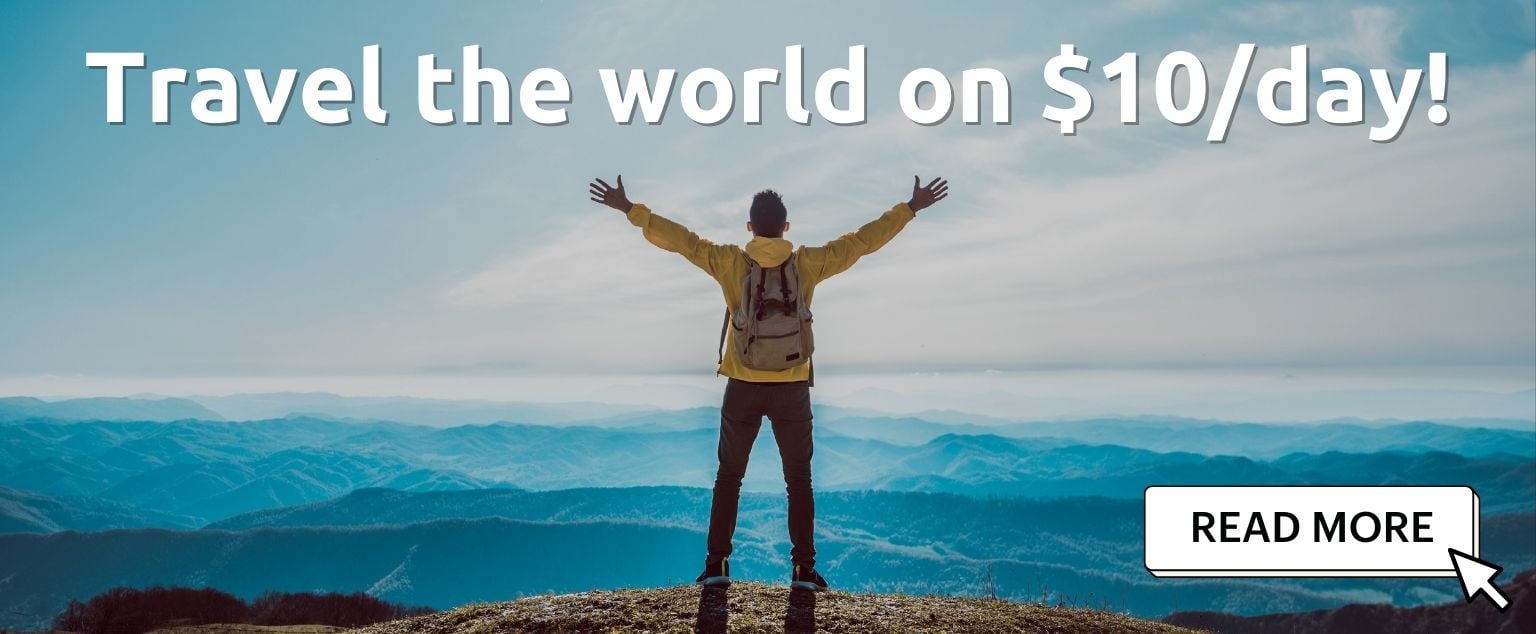 And for transparency's sake, please know that some of the links in our content are affiliate links. That means that if you book your accommodation, buy your gear, or sort your insurance through our link, we earn a small commission (at no extra cost to you). That said, we only link to the gear we trust and never recommend services we don't believe are up to scratch. Again, thank you!