The captivating capital of Portugal is a treasure trove of history, culture, and breathtaking sights. With its cobblestone streets and vibrant atmosphere, it's no wonder that millions of visitors flock to the city each year. But, they all seem to do it in the same manner: walking tours.
While walking tours and public transportation are incredibly convenient, there is a more tranquil, offbeat alternative – a Tagus River cruise. In this article, we will take you on a journey through Lisbon's remarkable landmarks, as seen from the tranquil waters of a Lisbon boat trip.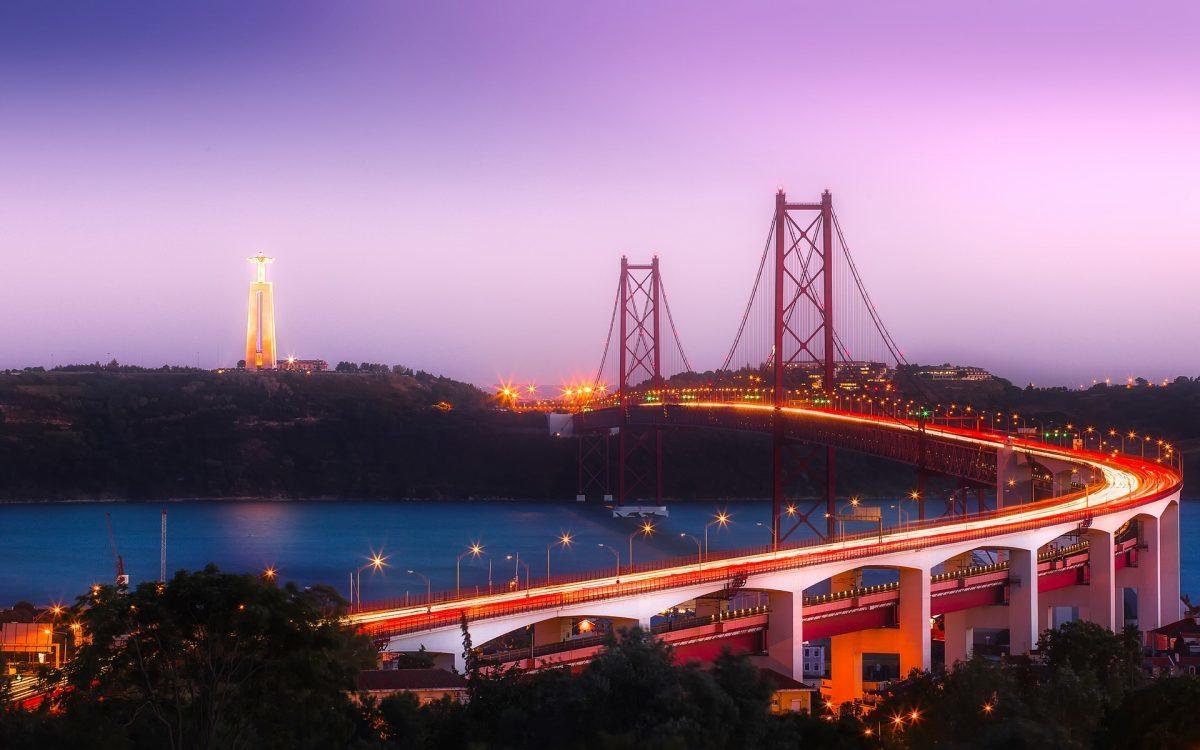 The Tagus River: A Brief Overview
The Tagus River, or Rio Tejo in Portuguese, is the longest river on the Iberian Peninsula. It stretches over 1,000 kilometres – far past Madrid – and flows through Lisbon before emptying into the Atlantic Ocean. The river has played a significant role in Portugal's history, serving as a vital trade route and a source of inspiration for many poets and artists. Today, the Tagus River offers visitors a unique vantage point to admire Lisbon's stunning skyline and historical landmarks.
The Unparalleled Charm of a River Cruise
A Tagus River cruise provides an unforgettable experience. It's a soothing experience in which you can sit comfortably, enjoy a drink, and take some pictures as you float graciously through the waters.
But it's more than just the novel luxury of sitting on a boat – it's that Lisbon can be enjoyed from a different perspective. This is particularly prevalent if you've already been to the city before, as you notice new things about the capital. Whilst it is a stunning town to be in and amongst, sightseeing without the crowds feels like a cheat code.
Iconic Landmarks Along the Tagus River
You may be wondering what sites you can see from the river – here are a list of them.
Praça do Comércio
As your cruise sets off from the heart of Lisbon, you'll be sure to encounter the Praça do Comércio. It's very close to the port – and that's no coincidence. The expansive square steeped in history is shrewdly located at the vantage point of the river. It's often packed full of people, and seeing this from the outside is quite the experience.
The sunlight glistening off the Tagus River illuminates the iconic statue of King José I and the magnificent Triumphal Arch will be etched into your memory.
Monument to the Discoveries
As you continue along the river, the striking Monument to the Discoveries comes into view. This impressive monument celebrates the accomplishments of Portugal's explorers and navigators during the Age of Exploration. The monument features a 52-meter-high central column, topped with a stylised caravel, and is surrounded by life-sized statues of key historical figures, including Henry the Navigator, Vasco da Gama, and Ferdinand Magellan.
Belém Tower
Belém Tower is another site to see, an emblematic fortress dating back to the early 16th century. Viewing the tower from the river offers an unparalleled perspective of its intricate stonework and maritime motifs, which can be challenging to appreciate up close. As you sail past, you'll also witness the tower's reflection dancing on the water's surface, creating a mesmerising visual experience.
Jerónimos Monastery
The Jerónimos Monastery is another UNESCO World Heritage Site that you'll glimpse during your cruise. From the river, you can appreciate the monastery's expansive façade and the harmonious blend of Gothic and Manueline architectural styles.
Sanctuary of Christ the King
Finally, as you approach the end of your Tagus River cruise, the majestic Sanctuary of Christ the King comes into sight – it's hard to miss. The towering monument, inspired by Rio de Janeiro's Christ the Redeemer, is best appreciated from the water. The 110-meter-tall statue of Jesus Christ with outstretched arms is a symbol of peace and welcomes visitors to the city. As you sail past, take a moment to appreciate the striking contrast between the modern structure and the historic cityscape.
Cruise Options to Suit Every Traveler
Tagus River cruises offer a variety of options to cater to the diverse preferences of visitors. From short, one-hour sightseeing trips to leisurely sunset cruises, there is something for everyone. Private boats are also available, though will set you back considerably more money.
Tips for a Memorable River Cruise Experience
Book in Advance: Lisbon's popularity as a tourist destination means that river cruises can fill up quickly, especially during peak season. To ensure you secure a spot on your preferred cruise, it's advisable to book in advance when possible.
Dress Appropriately: The weather in Lisbon can be unpredictable, and evenings on the river can get chilly. Be sure to dress in layers and bring a light jacket or sweater to stay comfortable throughout your cruise.
Don't Forget Your Camera: A Tagus River cruise provides a unique perspective of Lisbon's monuments, so be sure to have your camera ready to capture these unforgettable sights.
Combine Your Cruise with Other Attractions: To make the most of your time in Lisbon, consider seeing some of the nearby attractions up close that lay nearby (i.e. Praça do Comércio) as you await your turn.
The Perfect Way to End Your Day in Lisbon
As your Tagus River cruise comes to an end, the sun sets over Lisbon, casting a warm glow on the city's stunning monuments. This magical moment serves as a reminder of the rich history and cultural heritage that make the city of Lisbon such a captivating destination. After disembarking, take a leisurely stroll along the riverbank or enjoy a glass of Portuguese wine at a nearby terrace, as you reflect on the unforgettable experience of exploring Lisbon's monuments – and a time to upload the pictures to your social media, of course.
Conclusion
Exploring Lisbon's monuments from the unique vantage point of a Tagus River cruise offers a serene and memorable experience that is sure to leave a lasting impression. By embracing this alternative mode of sightseeing, you'll gain a newfound appreciation for the city's rich history, stunning architecture, and vibrant atmosphere. Whether you're a first-time visitor or a seasoned traveller, there's always an alternative to the normal way of travelling.
---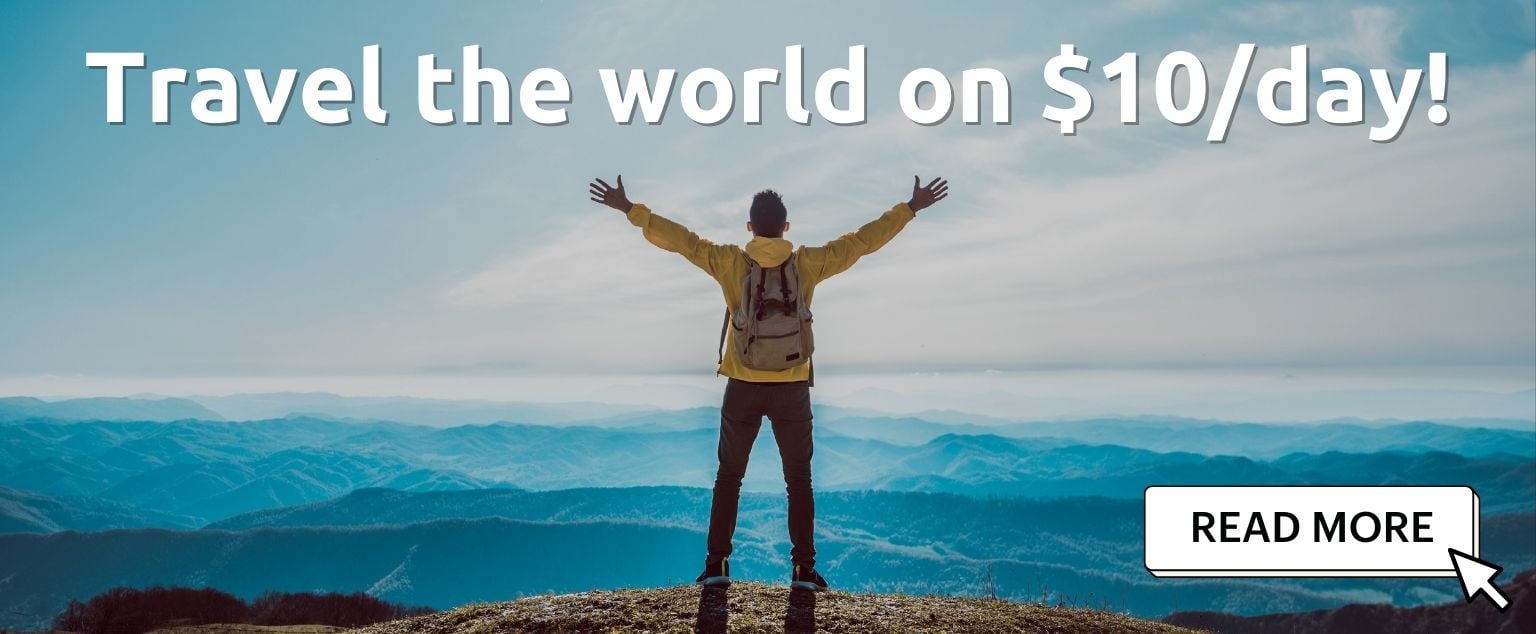 And for transparency's sake, please know that some of the links in our content are affiliate links. That means that if you book your accommodation, buy your gear, or sort your insurance through our link, we earn a small commission (at no extra cost to you). That said, we only link to the gear we trust and never recommend services we don't believe are up to scratch. Again, thank you!