Fort Wayne is the second-largest city in the state of Indiana. It has a friendly mid-western vibe and attractions that appeal to all types of travelers.
The city is located on the banks of three rivers, making it an alluring destination for fans of outdoor activities. It boasts miles of hiking and walking trails, countless kayaking spots, lush gardens, and large urban parks.
Aside from its glorious outdoor attractions, Fort Wayne contains many museums, art galleries, shopping malls, as well as a buzzing craft beer and artisan spirit scene!
With so many activities on offer, we thought we'd put together a helpful list of all the top things to do when visiting this mid-western city. So here it is, the best things to do in Fort Wayne, Indiana!

Unlock Our GREATEST Travel Secrets!
Sign up for our newsletter and get the best travel tips delivered right to your inbox.
Top Things to Do in Fort Wayne
This mid-western city offers a great list of entertaining places. If you're keen to spend your days diving into the rich local history, or if you'd rather spend your time gourging on the incredible craft beer and foods on offer, there's something for everyone. Here is our pick of the top 6 fun things to do in Fort Wayne, Indiana!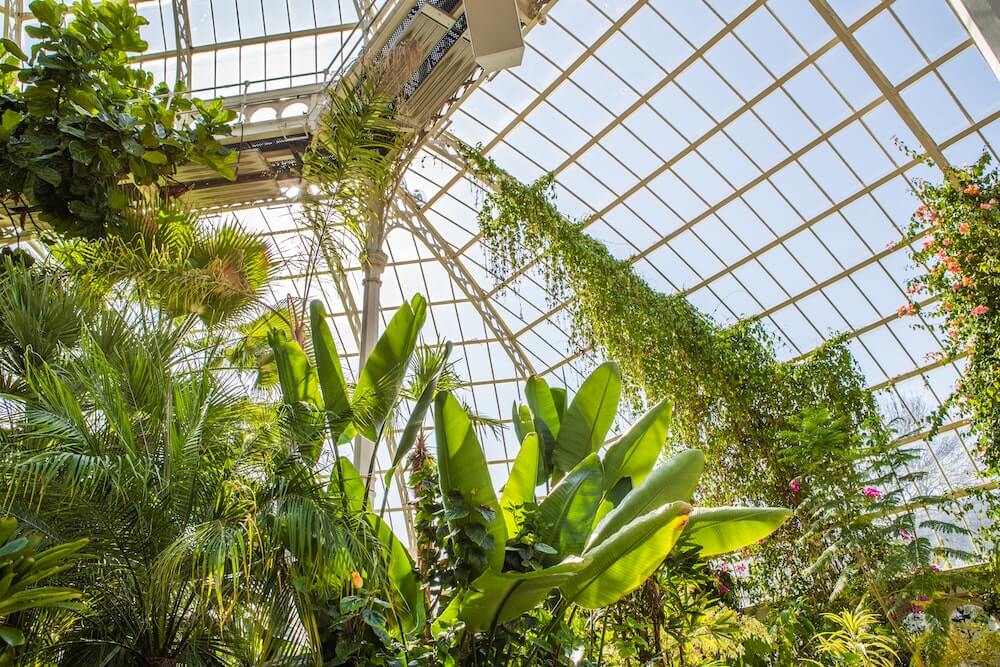 At the Foelinger-Freimann Botanical Conservatory, you'll be able to admire a vast variety of plants and ecosystems.
There are three indoor gardens, each with a different theme. Head into the Tropical Garden and see a beautiful waterfall. Stop by the Showcase Garden and admire the seasonally changing plants. Check out the Desert Garden and admire all different kinds of cacti.
There are also four outside gardens for you to wind your way through as well as scenic vistas and shaded pathways. The plants have signs next to them that inform visitors of the name and species of what they are looking at.
The botanical conservatory is located in Downtown Fort Wayne, stop in and enjoy a relaxing oasis in the middle of the busy city!
2. Indulge in Fort Wayne's Delectable Local Chocolate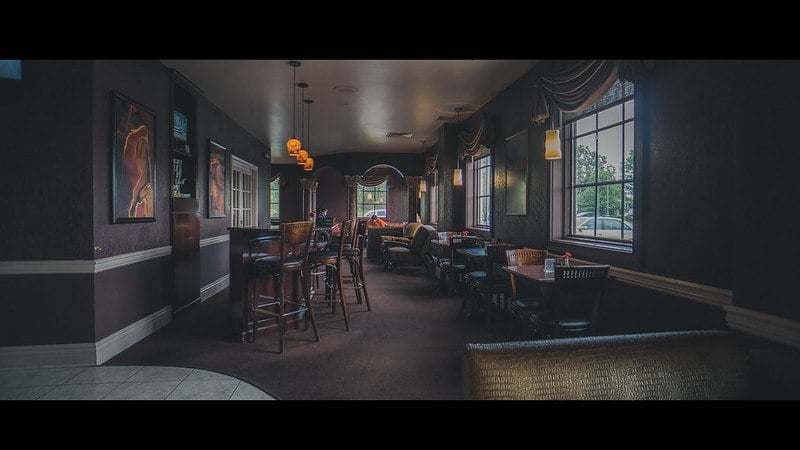 Debrand Fine Chocolates produces the most popular and tasty chocolate in town. Since 1987 this family-run chocolate company has been a local favorite.
It's easy to see why; they pride themselves on using the highest quality ingredients to make their chocolates and each product is beautifully packaged and presented. A box of Debrand Fine Chocolates makes for the perfect souvenir or gift to take home with you!
There are four Debrand Fine Chocolate retail shops in Fort Wayne where you can pick up some of Indiana's treasured chocolate!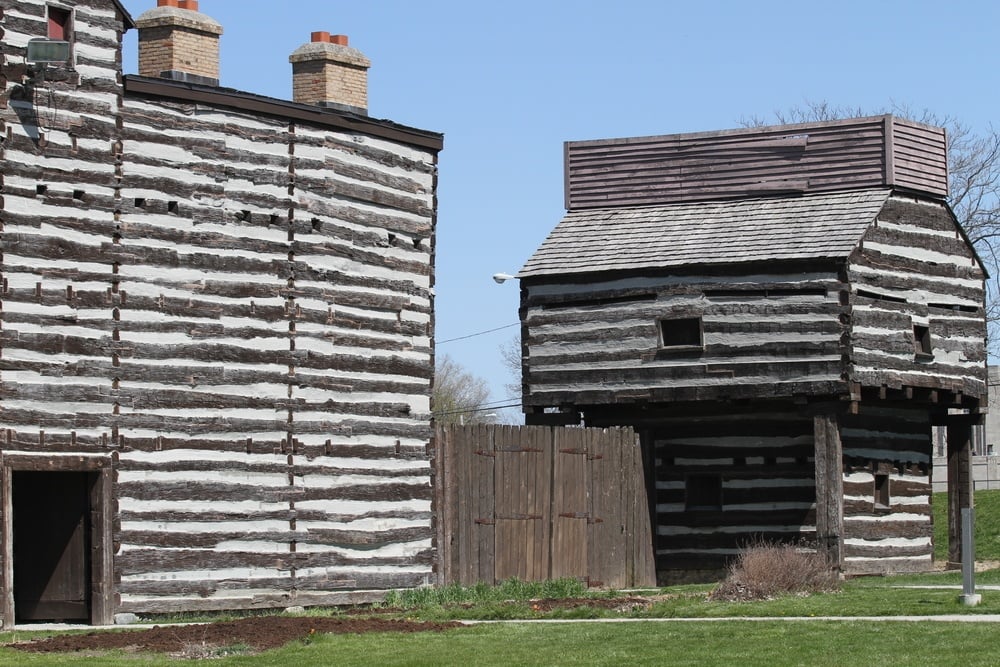 The Historic Old Fort Wayne is a reconstructed US army fort. It's a replica of a post built by American troops from 1815 – 1816. It sits less than a quarter of a mile from where the original fort stood.
The original complex was made entirely of wood and built to defend against Native American attacks. The rapid westward movement caused the fort to be abandoned after only three years of use.
Today, you can walk through the fort complex which is filled with costumed actors. You may even see historical reenactments when you visit. This is a great historical landmark to check out when you visit Fort Wayne.
The complex is free to enter, although donations are encouraged.
The Fort Wayne Museum of Art houses a permanent art collection as well as national traveling art exhibitions. The facility provides easy and affordable access to beautiful artwork. There's a good variety of styles and time periods represented, from historic to contemporary. You'll be able to admire local, regional, and international works of art.
Adult admission is only USD $8.00. Or, if you visit on a Thursday between 5:00 pm – 8:00 pm general admission is free! This is one of the most popular museums in Fort Wayne, Indiana. It's a great place to wander around, relax, and imagine what life must have been like years ago.
5. Visit a Picturesque Park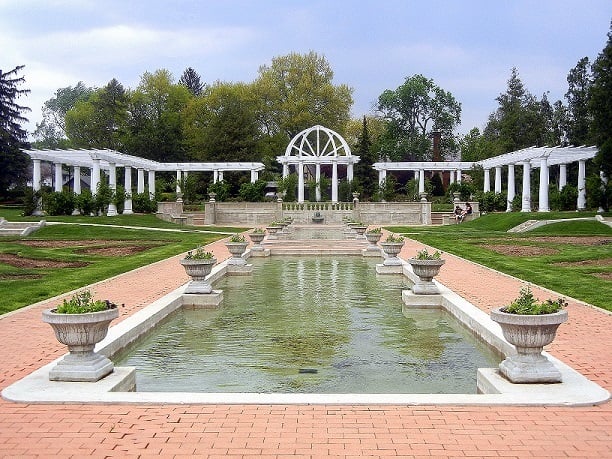 Lakeside Park is one of the most scenic Fort Wayne attractions. This charming park is set next to a lake and spans approximately 26 acres.
What makes the park so unique is the landscaping! There are sunken gardens with a variety of beautiful roses and other plant life. It's a perfect spot for a photo opportunity. Pack a picnic, wander around, or simply relax and enjoy the views.
If you're traveling with kids, they'll love the playgrounds and the spacious grassy areas.
6. Learn about the Fascinating Local History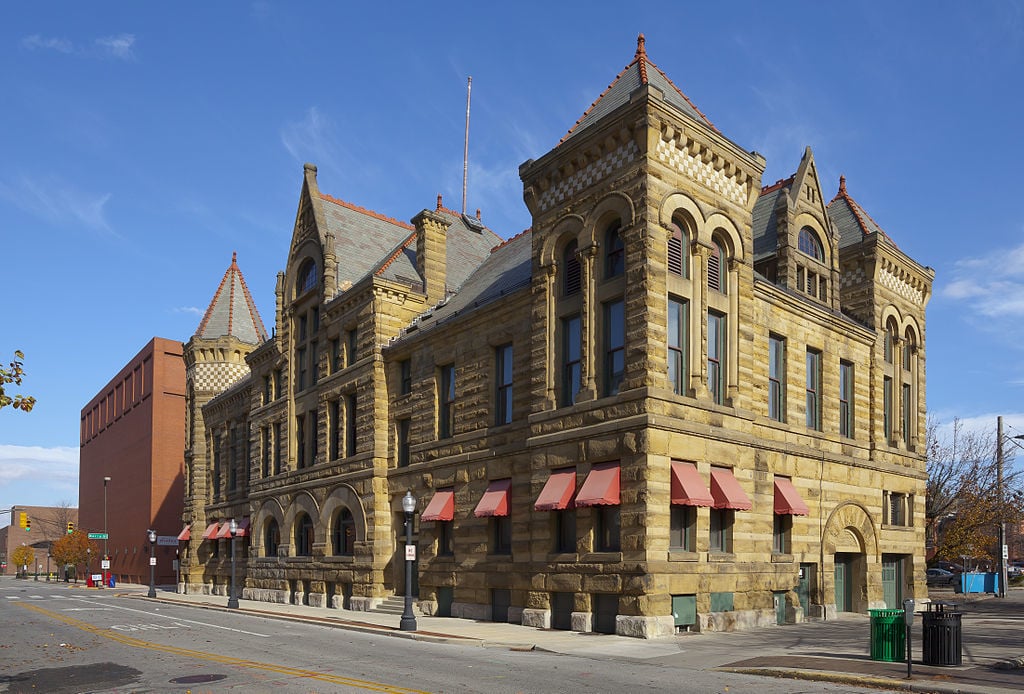 The History Center is a Fort Wayne museum that showcases the local history. It houses more than 26,000 artifacts, photographs, and documents related to the history and development of Fort Wayne and Allen County.
Discover the indigenous and settler roots in the area. See displays related to the history of industry in Fort Wayne. Learn about the local police department and travel to the basement where the city's old jail is preserved. You can even head inside the cell and close the door to get a real feeling of the jails!
This is one of the best attractions in Fort Wayne, Indiana to receive a proper introduction to the city.
Small Pack Problems? 😉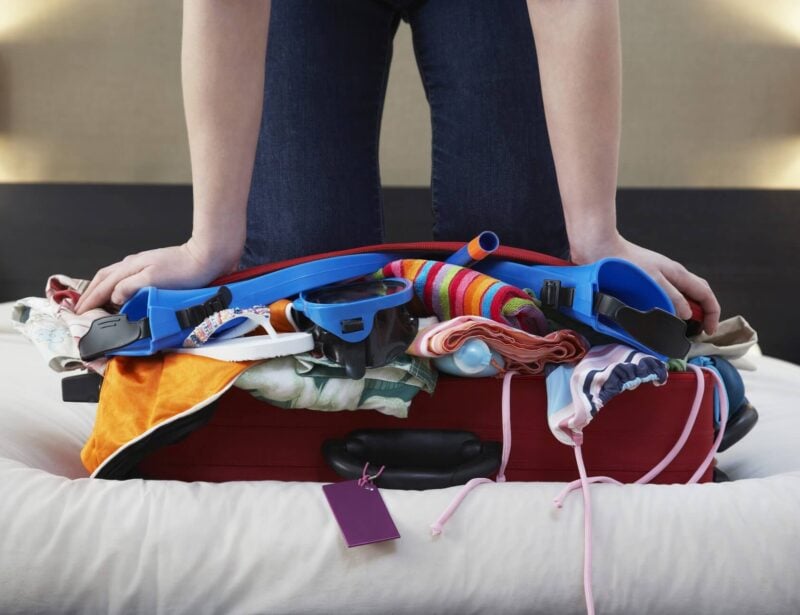 My missus travels with all her clothes in ziplock bags: don't be like my missus. UP YOUR PACKING GAME!
Packing cubes for the globetrotters and compression sacks for the real adventurers – these babies are a traveller's best kept secret. They organise yo' packing and minimise its volume too so you can pack MORE.
Or, y'know… you can stick to ziplock bags.
View Our Fave Cubes
Or Check Out the Sacks!
Unusual Things to Do in Fort Wayne
Are you looking for a few unique attractions to add to your trip itinerary? Here are the most fun and unusual Fort Wayne tourist attractions we recommend checking out!
7. Visit a Contemporary Castle in Indiana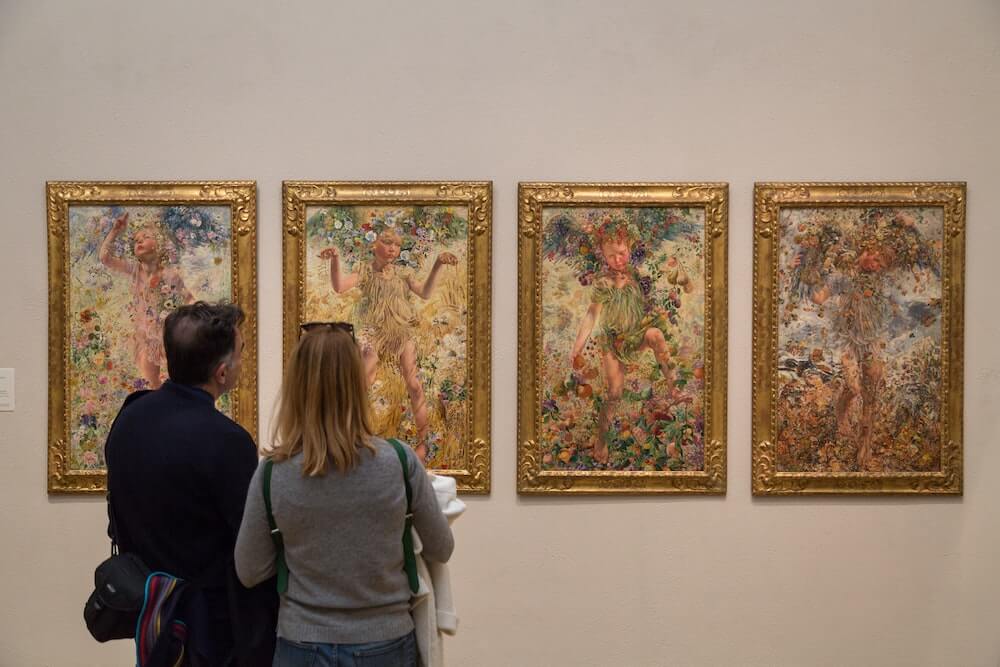 Built-in 1905 as a wedding present from a groom to his bride, this castle in Indiana is one of the city's most unique attractions. This majestic building is no longer used as a residential home. Instead, the castle houses a unique gallery, called The Castle Gallery. Walk inside and see three stories decorated head to toe in art from artists around the world. The castle is quite impressive and is included in the National Register of Historic Places. Stop in from Tuesday – Saturday between 11:00 am – 6:00 pm.
8. See the City's Spiritual Center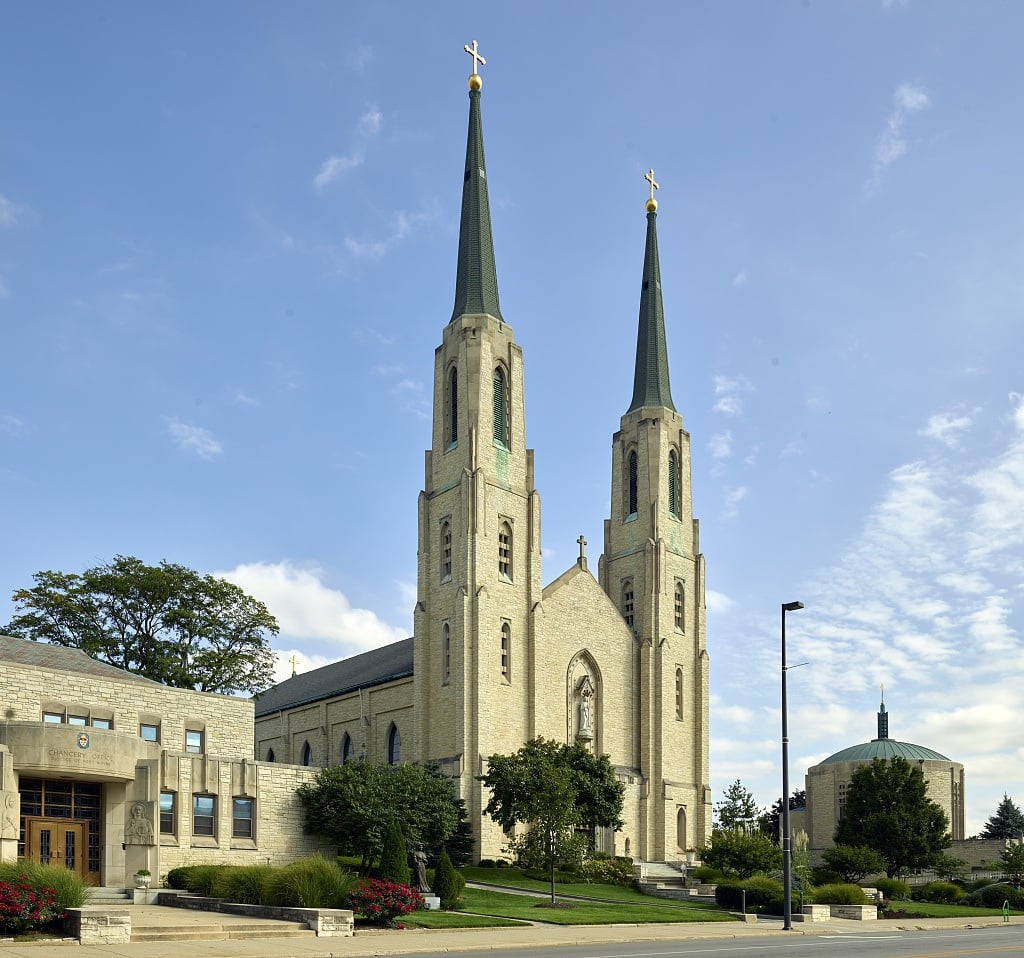 The Cathedral of the Immaculate Conception is a historic church that was erected in 1860. It's a striking structure in downtown Fort Wayne and open to visitors who are allured by imposing architecture.
The church contains beautiful stained-glass windows that depict the life of the virgin Mary. They were made in Munich, Germany and have sat in place since 1896! Next to the stained glass windows, there are intricate hand-carved wooden religious figures.
This beautiful gothic church is a hidden gem in Fort Wayne and one of the city's historic and artistic marvels!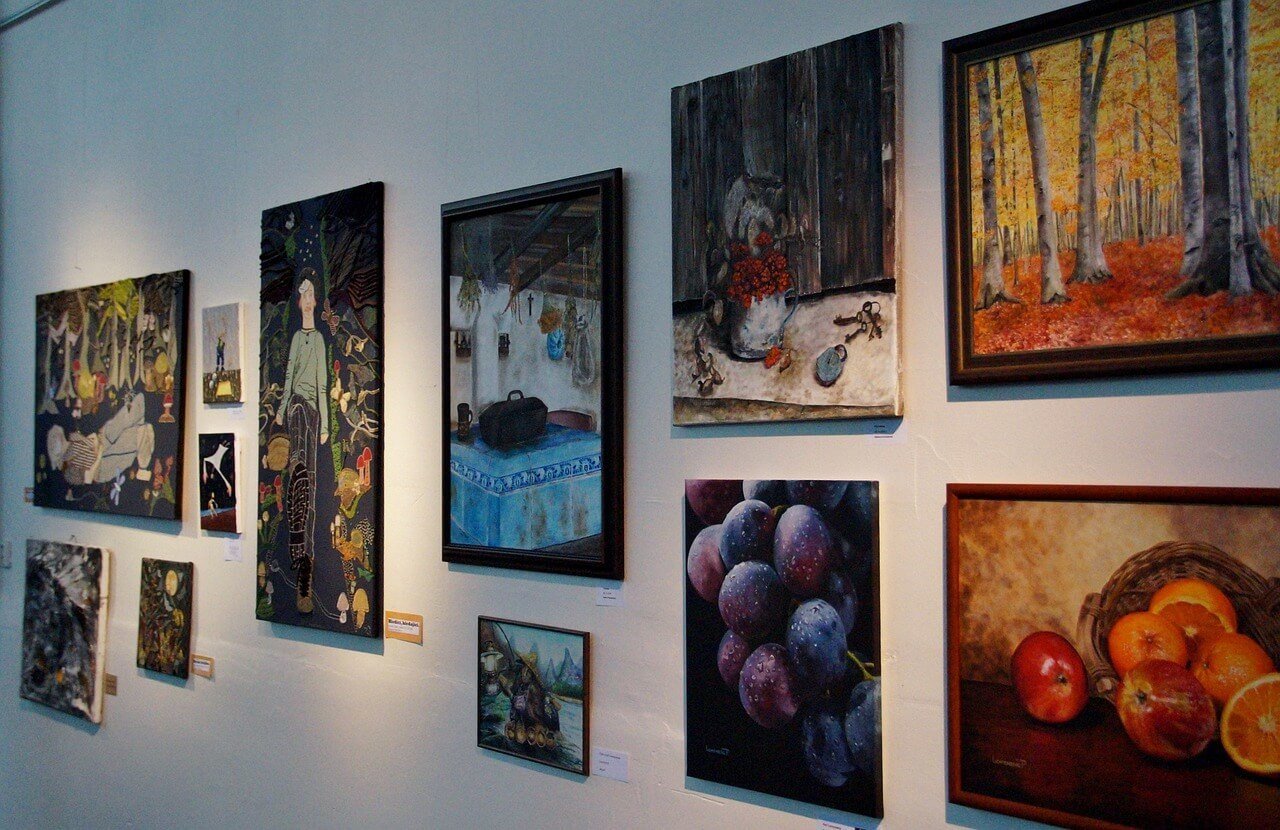 Artlink is an art center and gallery that was founded by a group of art enthusiasts in 1978. It's housed in an intimate venue and is a great place to check out Fort Wayne's local art culture.
The gallery is open every day except for Mondays and admission is free! Before you visit, make sure to check their online calendar for their full list of monthly art events.
On the first Wednesday of each month, Artlink hosts "Draw Together" at the Hop River Brewing Company. This public event invites guests to draw and drink together!
Safety in Fort Wayne
Like many cities in the midwest, Fort Wayne is considered a safe place to visit. The violent crime rate is far below the national average. However, it is still recommended that tourists take certain precautions when visiting.
Take extra caution at night, especially in the south Downtown area. Never walk back to your accommodation late at night, instead, order an Uber or hail a taxi.
If you're traveling by car, always remember to keep it locked and never leave items insight that could encourage a break-in. Keep your wits about you and follow the rules of common sense and you should have no reason to worry!
Read our tips for traveling safely before you fly and always get travel insurance. Check out our roundup of the best travel insurance.
Travel with peace of mind. Travel WITH a security belt.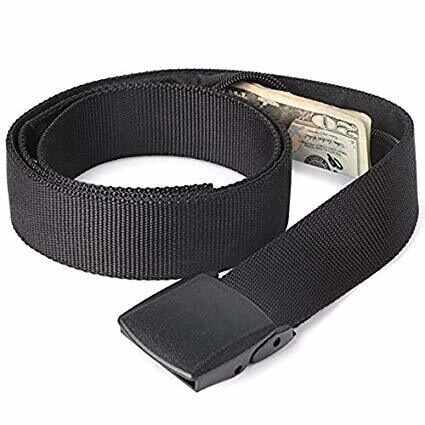 Get your cash stashed with this awesome Pacsafe money belt. It will keep your valuables safe no matter where you go.
It looks exactly like a normal belt except for a SECRET interior pocket perfectly designed to hide a wad of cash or a passport copy. Never get caught with your pants down again! (Unless you want to.)
Hide Yo' Money!
Things to Do in Fort Wayne at Night
If you're trying to decide what to do in Fort Wayne, Indiana after the sunset then here are two great options to cap off your day with!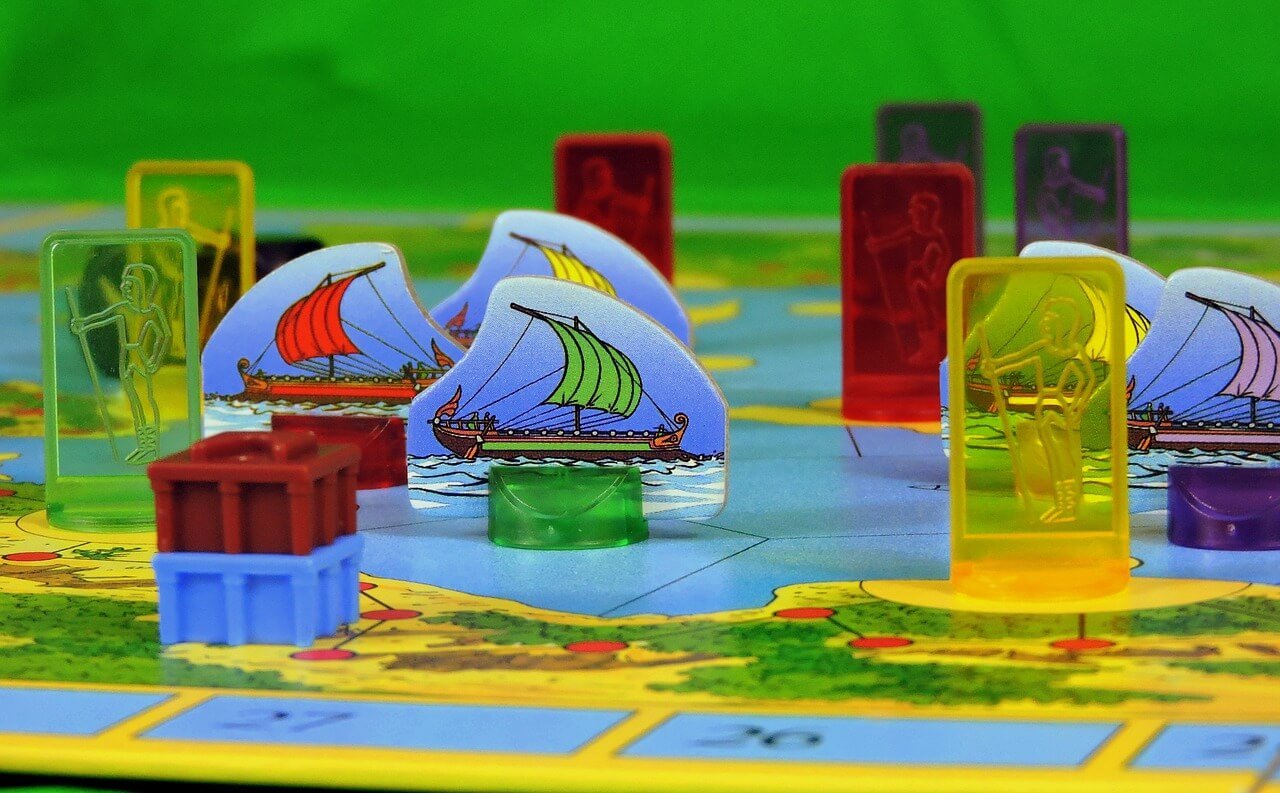 The Hop River Brewing Company is a traditional, German-style beer hall and taproom with a very friendly and social atmosphere.
This spacious venue contains rows of communal tables and plenty of games for guests to enjoy. From board games to corn hole to pinball tables, you'll be entertained for hours! The brewery has both indoor and outdoor patio seating available.
If you're in the mood for food, they serve a tasty menu, including options for vegetarians and vegans! This local brewery fits all the requirements for an entertaining night out in Fort Wayne!
11. Enjoying a Night of Laughter
The Fort Wayne Comedy Club is the place to go for a night of non-stop laughter. It's a fantastic venue to enjoy a show with an intimate atmosphere, and there's not a bad seat in the house! There are generally two shows every Saturday night.
Alcoholic and non-alcoholic drinks as served as well as a simple food menu. One thing to keep in mind: ticket prices are always cheaper online. Although you can purchase tickets at the door if you book in advance you'll save a bit of money!
Where to Stay in Fort Wayne – Downtown
The best area of Fort Wayne to stay in is downtown. Many of the city's top attractions are found in, or around the downtown area. You'll also find plenty of eateries, cafes, and bars.
Foelinger-Freimann Botanical Conservatory
Three Rivers Distilling Company
History Center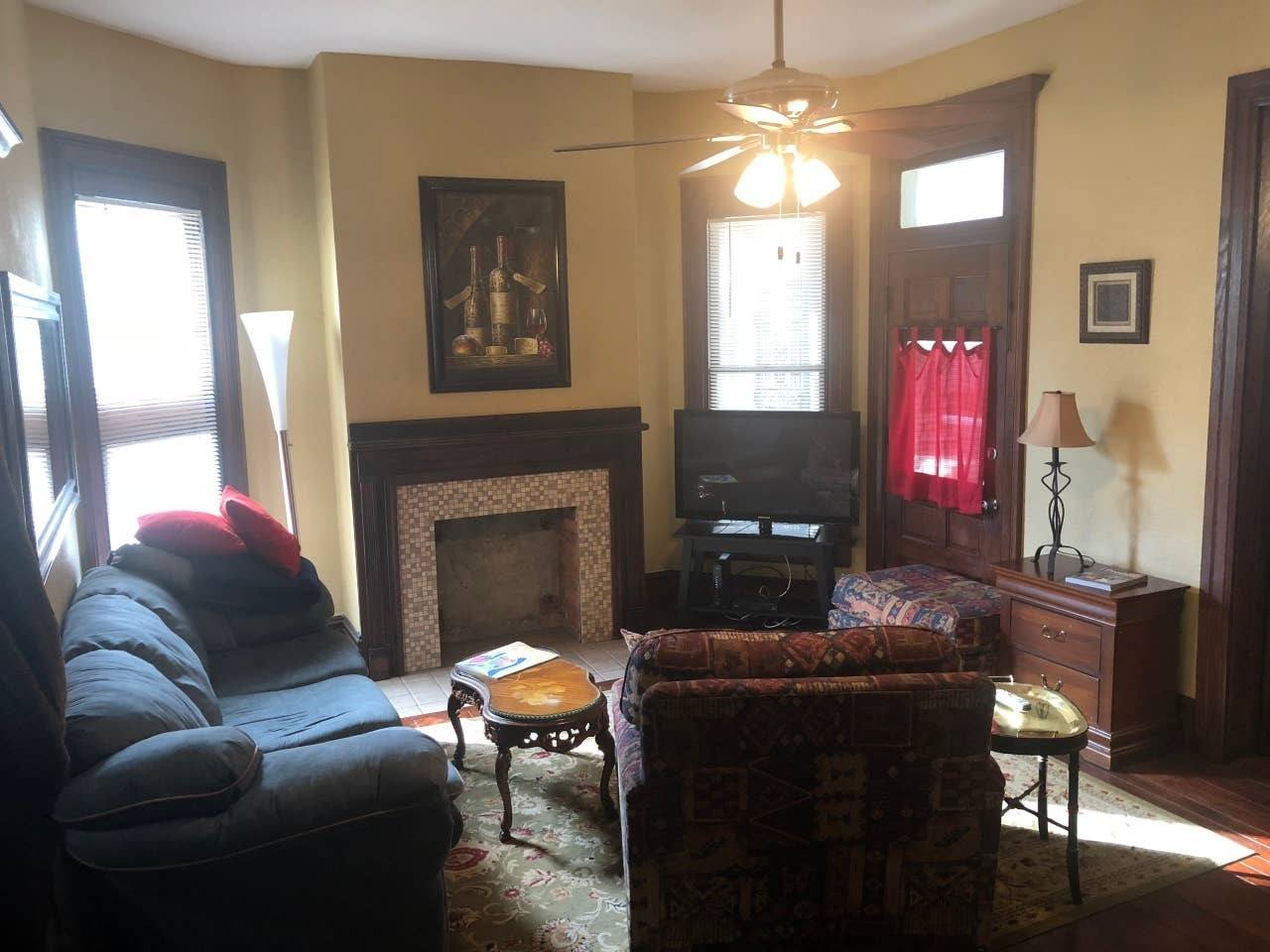 At this Fort Wayne Airbnb, you'll have the whole place to yourself. The apartment features two bedrooms, two bathrooms, a big kitchen, a cable TV, a private deck, and much more! It can also accommodate up to four guests.
You'll be in a great location and within easy walking distance to downtown restaurants, shops, parks, rivers, and many other attractions.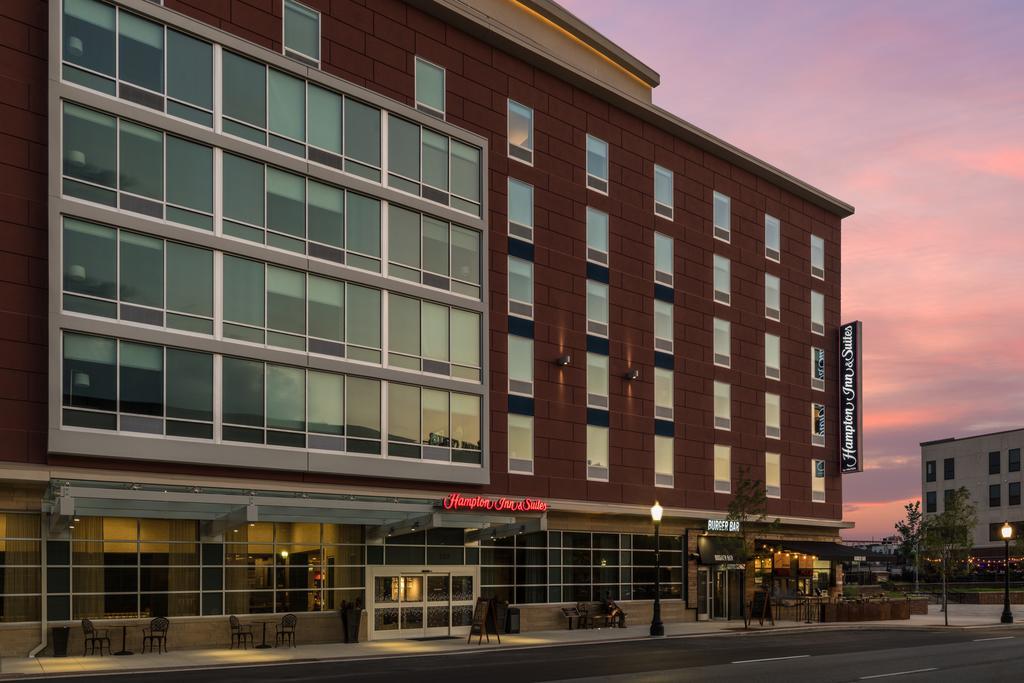 This Fort Wayne hotel offers loads of great perks. It's conveniently located right across from the Foelinger-Freimann Botanical Conservatory and many other downtown attractions. The property features a restaurant, fitness center, free breakfast, and free Wi-Fi.
Each room is spacious and includes a flat-screen TV, refrigerator, microwave, and a private bathroom.
Romantic Things to Do in Fort Wayne
Between its thriving arts and live music scene, quirky bars, and glitzy restaurants, you'll find a whole host of opportunities for romance to blossom when you're in Fort Wayne. Here's a couple of our favorites activities to help you get the sparks flying!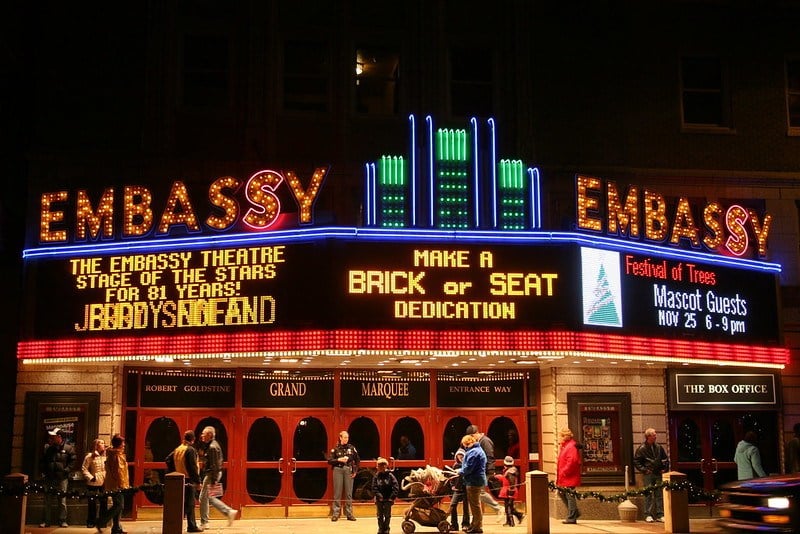 The Embassy Theater is a beautiful and historic venue that was built in 1928 as a movie palace.
It's a spacious venue that can seat 2,471-spectators. The historical architecture and decor are absolutely top-notch. The theater hosts many different events, from concerts to comedy and Broadway to ballet!
Choose a seat in the balcony for an unobstructed view of the stage. The updates that the theater has seen to the lighting, acoustics, and staging make for a wonderful performing arts experience. Seeing a show at this grand theatre makes for a perfect night out in Fort Wayne!
Three Rivers Distilling Company is a craft distillery with award-winning spirts. They're as local as it gets, and only use organic Indiana grain grown within 35 miles of the distillery.
The setting of the venue is perfect. They're located in a historic warehouse in downtown Fort Wayne, Indiana. The tasting room opens into an outdoor area that overlooks the downtown skyline.
Enjoy a tasting of their bourbon, rye whiskey, coffee liqueur, gin, vodka, rum, or moonshine, or order one of their specialty cocktails. Food options are also available alongside their drink menu.
For a behind-the-scenes look into the distilling process, you can also book a one hour tour which also includes a tasting.
Best Free Things to Do in Fort Wayne
We've all been there. Cities can be expensive, especially in somewhere like the United States. But don't worry, if you happen to find yourself in Fort Wayne on a budget, there's a great selection of things you and your friends can do to fill the days without busting the bank. Let's take a look at some free things to do in and around Fort Wayne.
14. Head Out For Some Fun in the Sun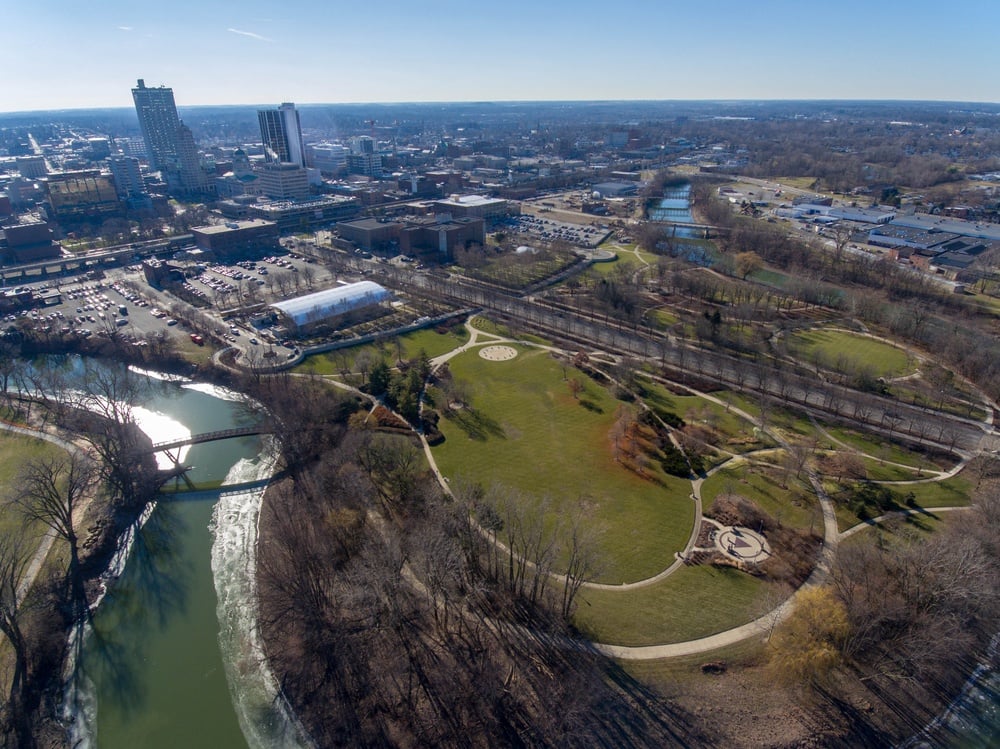 Headwaters Park is a lovely downtown urban green space along the river. It's packed with all sorts of fun attractions.
Enjoy a lakeside stroll, ride a bike down one of the paths, rent a kayak and paddle around the river, or relax and enjoy a picnic. At the Fort Wayne Splash Pads, you can enjoy a bit of a cool down on a hot summer day. There is also lots of fun playground equipment for the kids to play on!
Concerts and events are regularly hosted in the park. If you're visiting in winter, make sure to check out the seasonal ice rink.
Is This the Best Daypack EVER???
15. Explore Downtown Fort Wayne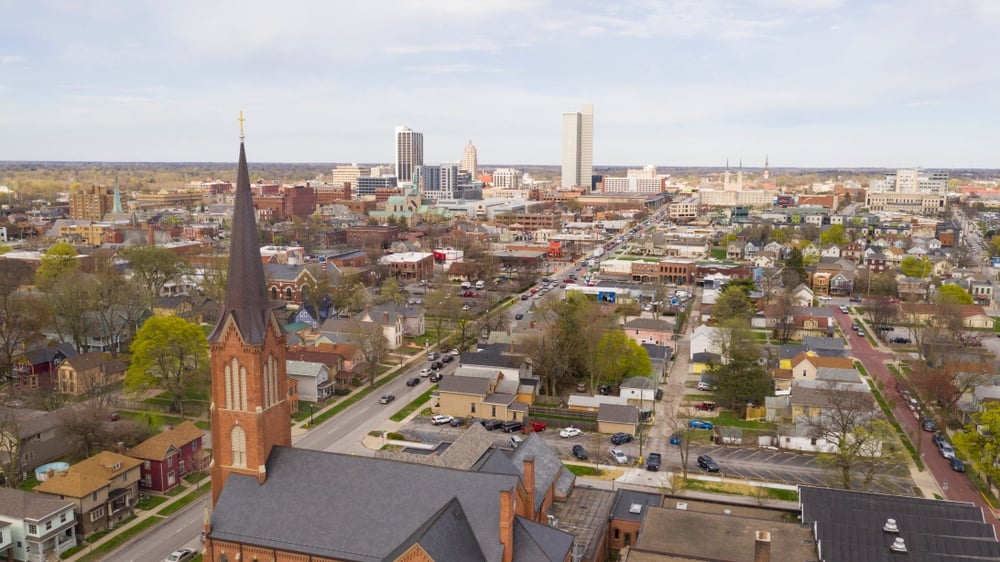 Downtown Fort Wayne is one of the most happening areas of the city. There are plenty of options to suit all interests and budgets.
Downtown has the best options for shopping in Fort Wayne, Indiana. From local boutiques to big retail malls, you won't be short on options. For foodies, enjoy a culinary adventure and sample the city's best restaurants.
From traditional Irish pubs to spicy Cajun restaurants to cozy American mid-west diners, you'll find a very eclectic range of eateries. If you're looking for outdoor options, the downtown area is located right next to the river. Take a peaceful stroll along the banks, rent a kayak, or ride a bike.
Books to Read in Fort Wayne
Sometimes a Great Notion – A tale of a hardheaded Oregonian logging family that goes on strike, leading the town to drama and tragedy. Written by PNW legend, Ken Kesey.
Walden – The transcendental masterpiece by Henry David Thoreau that helped modern Americans rediscover nature and her beauty.
To Have and To Have Not – A family man gets involved with the drug smuggling business in the Key West and ends up in a strange affair. Written by the great Ernest Hemingway.

Our GREATEST Travel Secrets…
Pop your email here & get the original Broke Backpacker Bible for FREE.
Things to Do with Kids in Fort Wayne
There's a whole host of educational and exciting activities you can treat the little ones too during your stay in Fort Wayne. In fact, Fort Wayne boasts one of the most impressive and immersive interactive museums we've ever seen, and it's a sure-fire way to keep the kids occupied for a day. Let's take a look at our top picks for kids in Fort Wayne.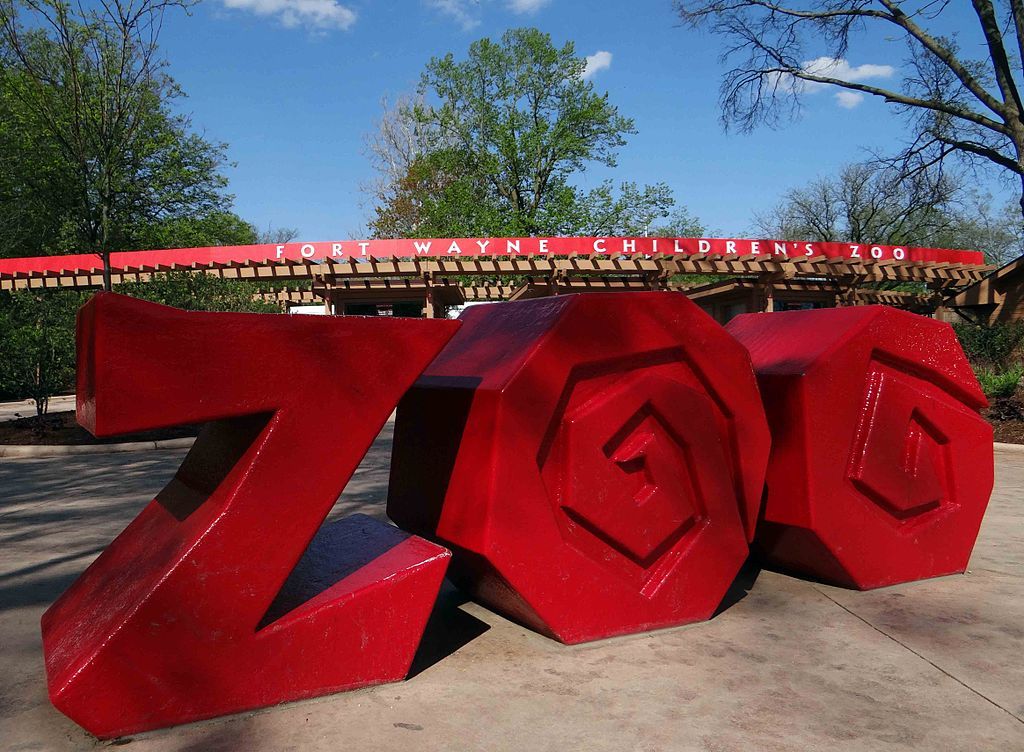 The Fort Wayne Children's Zoo is one of the most entertaining Fort Wayne activities. It spans 38 acres and contains over 1,000 animals and many fascinating exhibits.
Ride the Sky Safari Lift and see the zoo from above or cruise around the park on the railroad. Hop on the endangered species carousel or the crocodile creek adventure ride for a fun time.
At the wildlife encounters area, you can enjoy up-close encounters with an array of different animals, including penguins, giraffes, stingrays, and African birds. At this engaging zoo, you'll see and learn about amphibians, arthropods, birds, fish, mammals, and reptiles!
Science Central is an interactive museum dedicated to all things science. It's filled with over 200 hands-on exhibits.
At the Demonstration Theater, you'll learn about a wide variety of scientific topics from a fact-filled member of staff. Kids Central is perfect for guests aged 2 – 7 years old. They can play in the Fort Discovery play area, jump around on a giant piano keyboard, and play water activities.
For kids, this is one of the most popular Fort Wayne museums. It combines entertainment with education and is an attraction the whole family will enjoy!
Day Trips From Fort Wayne
Day trips are a great option for travelers wanting to see even more of this beautiful mid-western state. If you're looking for things to do near Fort Wayne, Indiana, here are a couple of great options!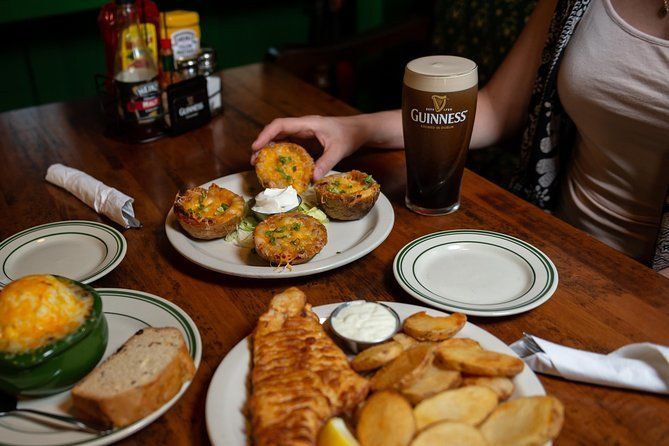 Indianapolis is the capital of Indiana and a great place to take a day trip. The city is located just two hours driving distance (126 miles) from Fort Wayne. It's a big city that offers guests a lot of fascinating activities.
For history lovers, you'll find lots of museums and monuments. Most notable is The Benjamin Harrison Presidential Site. Stop by and tour the home of the twenty-third President of the United States, Benjamin Harrison.
Massachusetts Avenue (Mass Avenue) is one of six designated cultural districts of the city. This area is a must-see when you visit. It's ripe with art galleries, theaters, local shops, restaurants, and fun bars. The city is also loaded with picturesque green parks and lush gardens.
Discover Amish Country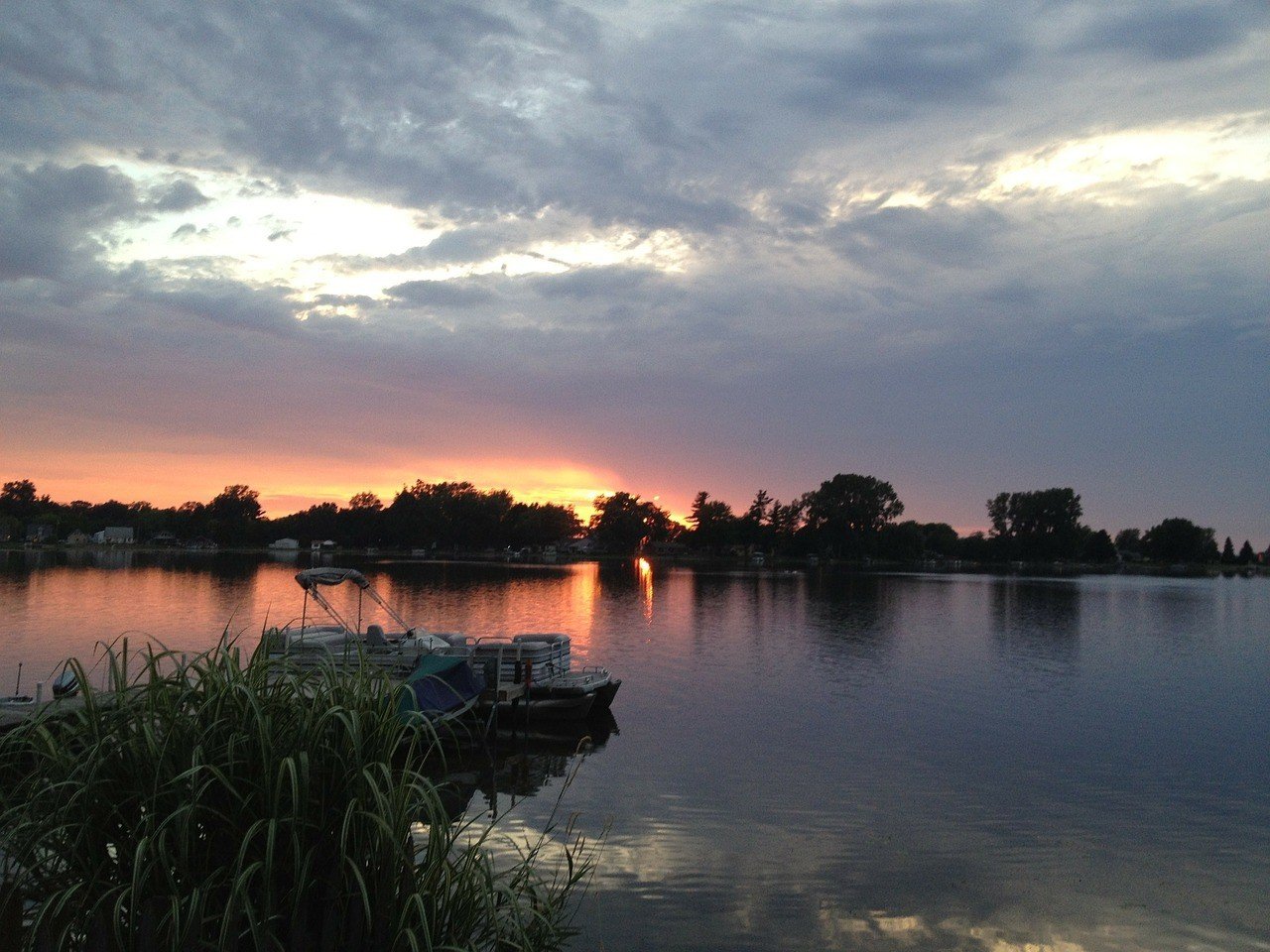 Shipshewana is a quaint little Amish town about an hour's drive (54 miles) from Fort Wayne. It's home to the third-largest Amish community in the United States and offers plenty of fun and unique landmarks.
Visit the Blue Gate Restaurant and enjoy a home-cooked Amish-meal and a delightful show. Wander around downtown Shipshewana and shop locally made crafts, house decor, and home-made goodies.
The Shipshewana Flea Market is the largest flea market in the midwest. It's the perfect place to go if you're looking for a bargain deal or unique souvenirs. The market is open every Tuesday and Wednesday from 8:00 am to 4:00 pm, from May through September.
Save $$$ • Save the Planet • Save Your Stomach!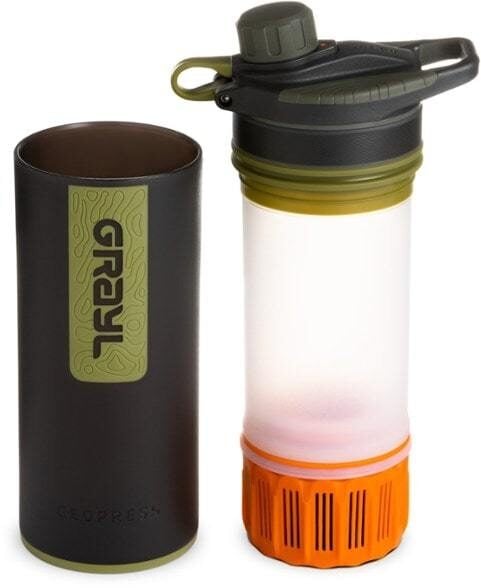 Drink water from ANYWHERE. The Grayl Geopress is the market's leading filtered water bottle protecting your tum from all the waterborne nasties. PLUS, you save money and the environment!
Single-use plastic bottles are a MASSIVE threat to marine life. Be a part of the solution and travel with a filter water bottle.
We've tested the Geopress rigorously from the icy heights of Pakistan to the tropical jungles of Cuba, and the results are in: it WORKS. Buy a Geopress: it's the last water bottle you'll ever buy.
Buy a Geopress!
Read the Review
3 Day Itinerary in Fort Wayne
Day 1: Discover Local History and Attractions
Start your first day in Fort Wayne at Lakeside Park. Wake up and smell the roses as you walk along the lake and admire the beautiful sunken gardens. After you've had a good stretch of the legs, head to the History Center. By car, you'll get there in about five minutes.
Take some time to learn about the local history of Fort Wayne. Make sure to head down to the basement to check out the old local jail. If you're hungry, you'll be in close range to plenty of trendy restaurants. Grab a bit to eat before heading to the Embassy Theater. The museum to the theater is less than a mile, so you can walk or drive.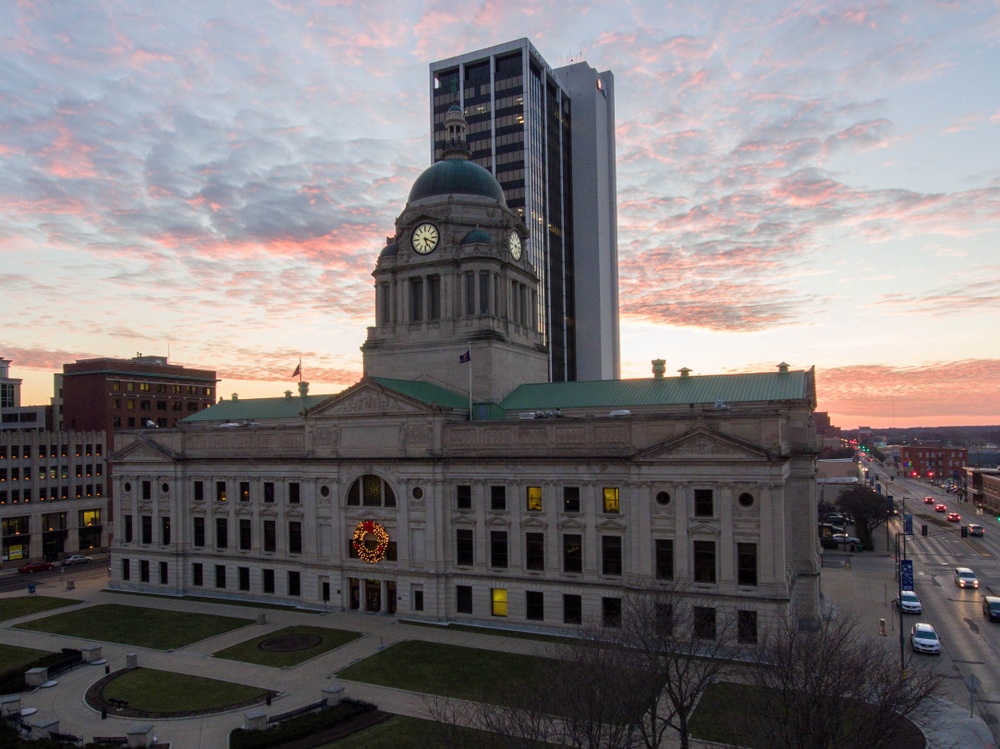 See a show at this historic theater; all performances are guaranteed to be high-quality and very entertaining. When the show gets out, walk or drive about one mile to the Three Rivers Distilling Company.
Cap off your night with dinner and cocktails while watching the sunset over the picturesque Fort Wayne skyline!
Day 2: Explore Downtown Fort Wayne
Start your day walking around the Historic Old Fort Wayne. You'll feel like you've stepped back in time to the 1800s as you wander the complex and see the costumed actors. When you're done, walk or drive 1.5 miles to the Fort Wayne Museum of Art. Admire the beautiful artwork that spans many different time periods.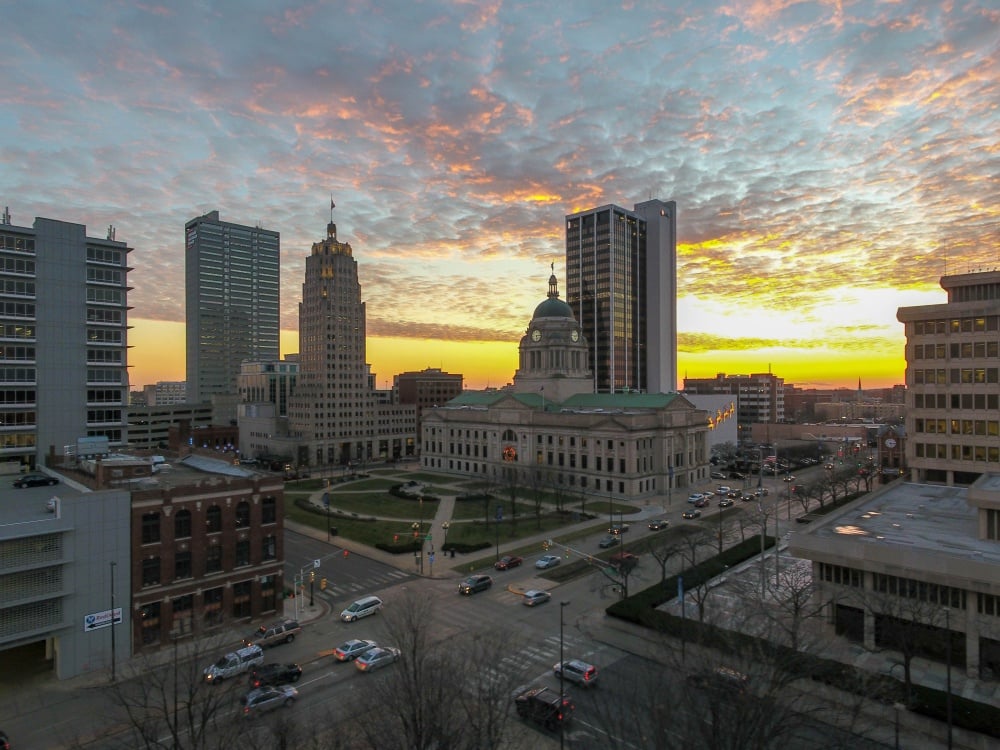 Next, walk or drive half a mile to the Foelinger-Freimann Botanical Conservatory. Spend a couple of hours exploring this beautifully landscaped outdoor oasis! Read about the different types of plants growing in the gardens and keep your camera ready to snap some epic photos.
If you're visiting the city on a Saturday, end your night laughing at the Fort Wayne Comedy Club. The botanical conservatory to the comedy club is less than one mile away. If you're not visiting on a Saturday, end your night at one of Fort Wayne's downtown bars and restaurants.
Day 3: Enjoy a Day of Shopping, Drinking, and Dining
Start your day at the Castle Gallery. Walk around this beautiful mansion and see three floors decked out in art from around the world.
Next, drive about five minutes to Debrand Fine Chocolates on Harrison Street. Enjoy some of Fort Wayne's most delectable chocolates, and don't forget to pick up a box to take home with you!
The chocolate shop is located in downtown Fort Wayne so you'll be ideally situated to spend some time exploring this happening area of the city. Indulge in the city's creative culinary cuisine, hit up a few museums, or shop the local boutiques.
When you're finished, drive about one mile to the Hop River Brewing Company. End your day with a few social beers and board games!
Don't forget your travel insurance for Fort Wayne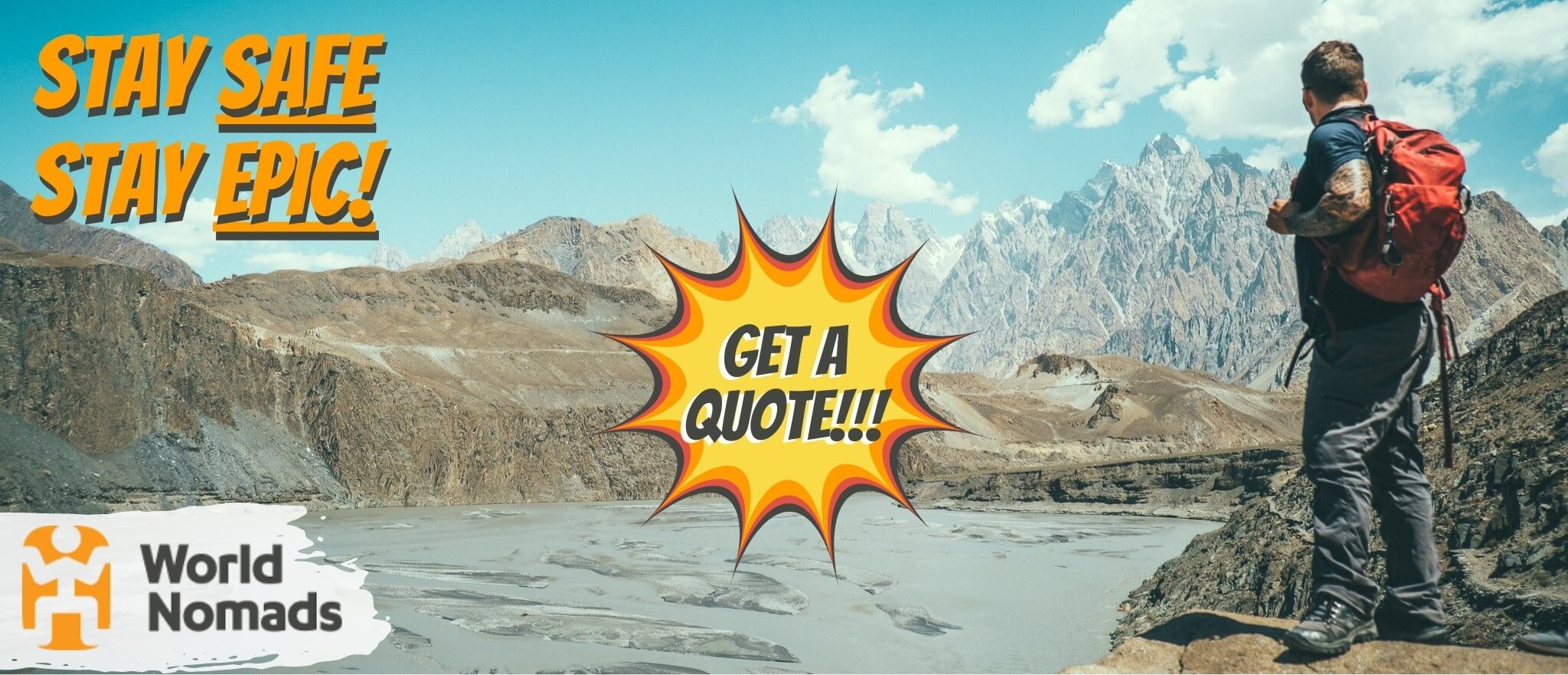 World Nomads' mission is to support and encourage travellers to explore their boundaries. They offer simple & flexible travel insurance, and safety advice to help you travel confidently.
They've been doing it since 2002 – protecting, connecting, and inspiring independent travellers just like you.
Get a quote below or read our in-depth review!
World Nomads provides travel insurance for travelers in over 100 countries. As an affiliate, we receive a fee when you get a quote from World Nomads using this link. We do not represent World Nomads. This is information only and not a recommendation to buy travel insurance.
FAQ on Things to Do in Fort Wayne
Here are some quick answers to common questions about what to do and see in Fort Wayne.
Conclusion
We hope you enjoyed our list of the 17 best things to do in Fort Wayne, Indiana. This mid-west city has a buzzing atmosphere, a friendly vibe, and enough attractions to keep you entertained for days.
From fascinating museums to tranquil parks to family-friendly attractions, there's something for everyone! In addition, it's a very safe city to visit, and the locals are known for their friendly mid-western hospitality.
No matter how many days you spend in Fort Wayne, with this list of attractions you'll fully immerse yourself in the local culture. Experience all the best points of interest the city has to offer!
---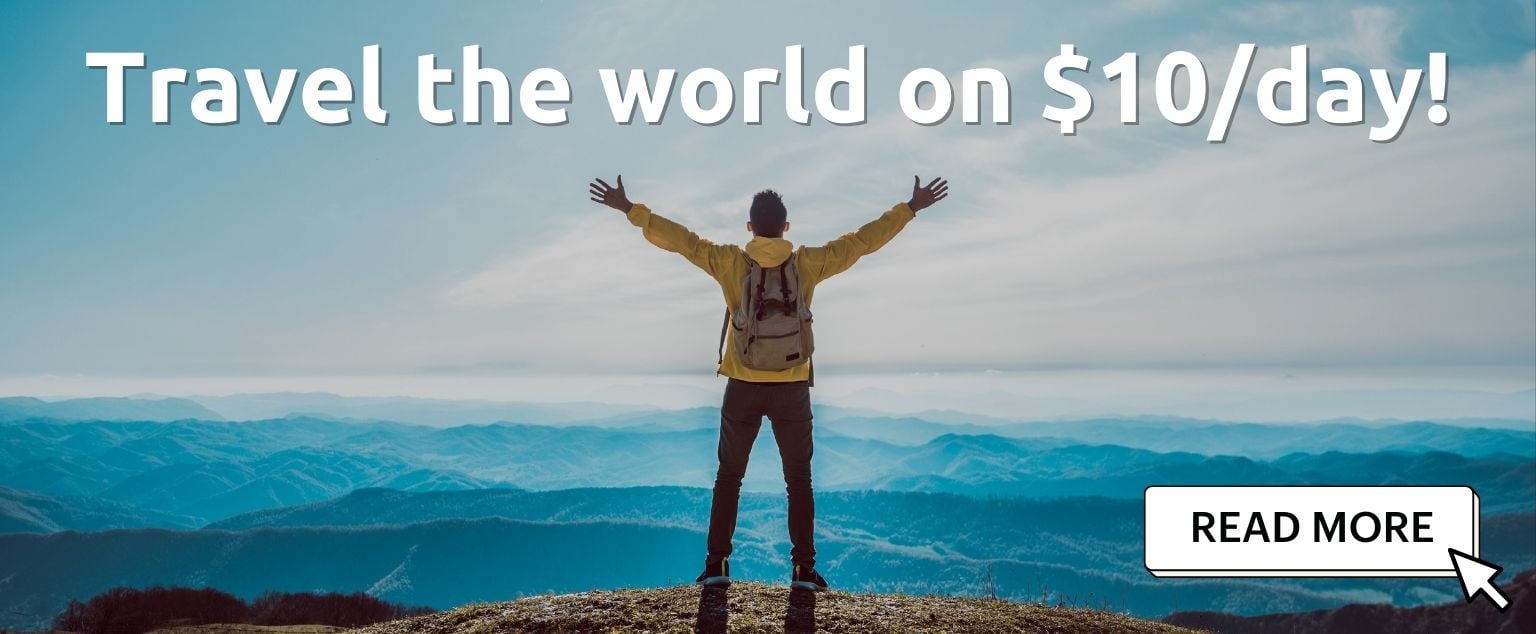 And for transparency's sake, please know that some of the links in our content are affiliate links. That means that if you book your accommodation, buy your gear, or sort your insurance through our link, we earn a small commission (at no extra cost to you). That said, we only link to the gear we trust and never recommend services we don't believe are up to scratch. Again, thank you!