Yeehaw! Welcome to Cowtown, y'all!
If you're looking to live out your cowboy fantasy, tour historic places, or chomp down on hearty Texas BBQ, then Fort Worth is the place for you!
As one of the largest towns in Texas, Fort Worth is the perfect blend of urban metropolis and authentic, old-world cowboy town. From the moment you arrive, you immediately feel like you can let loose and have fun: hop into an old-fashioned saloon bar, grab a partner and swing them around in a grand ol' Honky Tonk!
While it's sometimes overshadowed by its next-door neighbor, Dallas, Fort Worth has gathered plenty of buzz over the past few years. As well as housing several world-class museums, real live cowboys, and saloon bars, there is an abundance of awesome things to do in Fort Worth.
In fact, there are so many Fort Worth attractions that it can be overwhelming. So to help you plan your itinerary, I've put together a list of all the amazing attractions in Fort Worth so you can hop on the mechanical bull and get going!

Unlock Our GREATEST Travel Secrets!
Sign up for our newsletter and get the best travel tips delivered right to your inbox.
The Top Things to Do in Fort Worth
If you've just arrived in Fort Worth and need something to keep you busy fast, then check out these attractions you can't afford to skip, especially if you'd like to experience the very best attractions in Fort Worth.
1. Step Back in Time at the Stockyards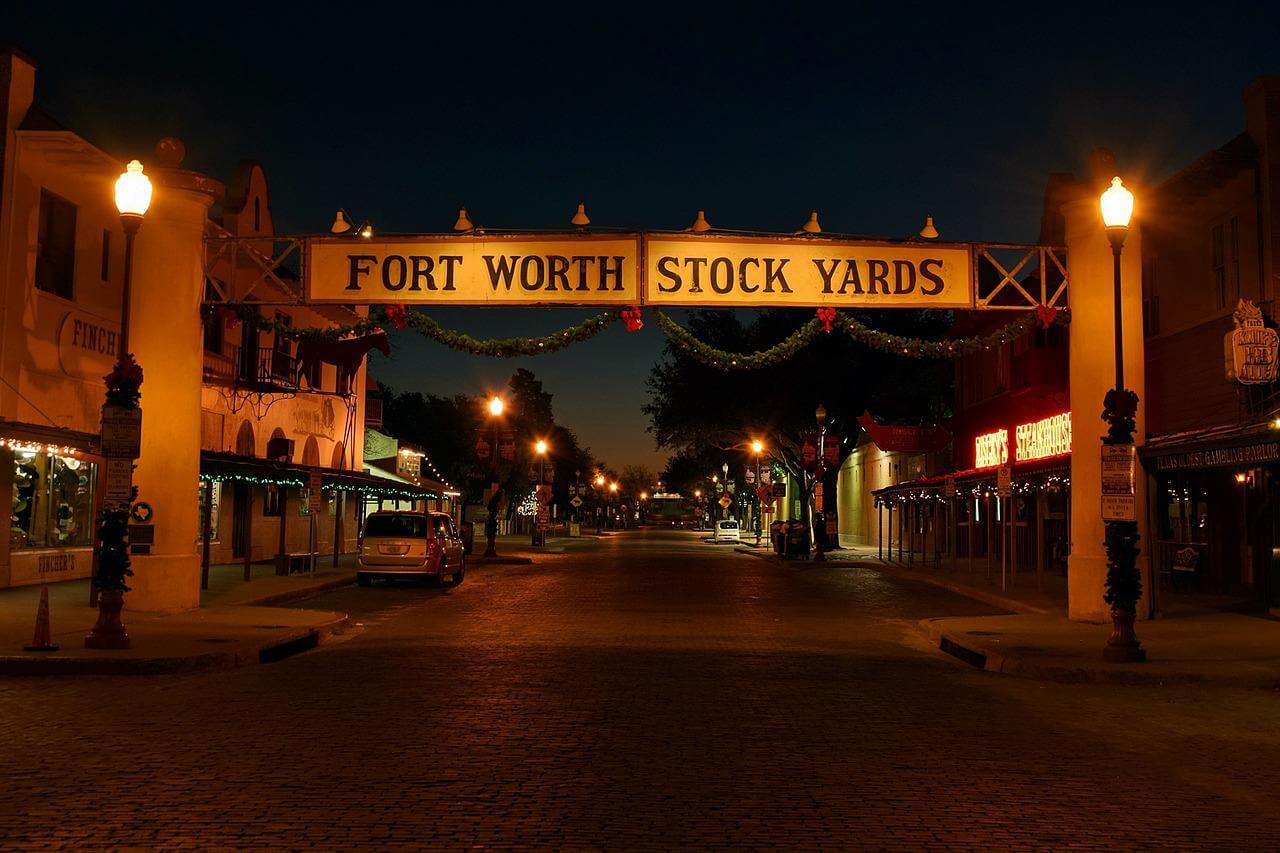 If you've ever wondered why Fort Worth is called 'Cowtown', simply head over to the historic district of Stockyards.
Anyone who's been there will tell you that it feels like stepping back in the 1800s and I must say that I totally agree.
Not only will you get to experience how life was back in those Wild Western days, but you can also check out the town's beautifully preserved architecture and enjoy a Cowboy-themed meal at one of the restaurants.
Travelers can even hang out in old-fashioned bars and saloons, have a chat with the cowboys, or browse through authentic, century-old shops. No wonder this place's been hailed as one of the best attractions in Fort Worth!
Entrance fee: Free
Hours: 10 a.m. to 5 p.m.
Address: 131 E Exchange Ave, Fort Worth, TX 76164
2. Chow Down on Texas Finest Cuisine at Velvet Taco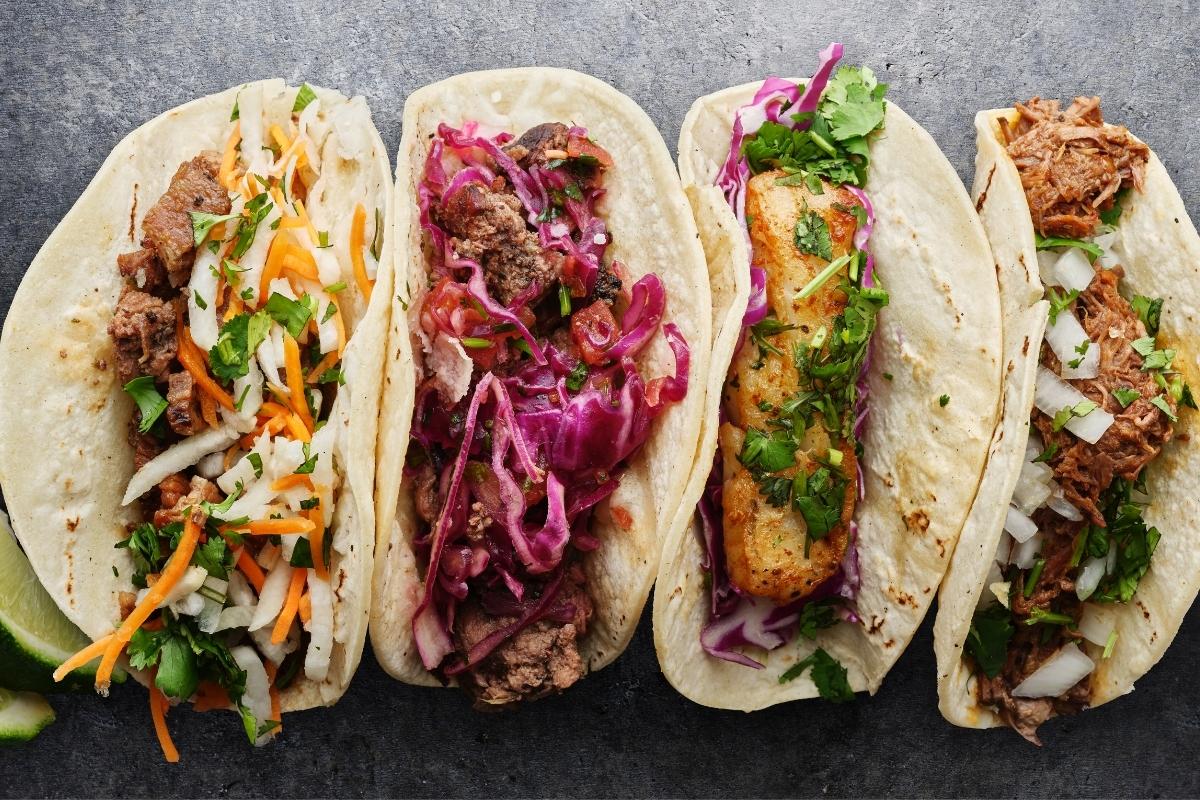 Fort Worthians are quite serious about their Tex Mex and tacos, so if you're getting overly imaginative with your toppings, get ready for some serious backlash from the locals!
Unless you're at Velvet Taco. Just about anything is acceptable over there. After all, this place is practically a landmark in the city. In my opinion, this is where you need to go if you want to experience the very best of the local cuisine.
There's nothing even remotely fancy about this late-night haunt so everything is very reasonably priced. In fact, it's the kind of place that locals usually hit after midnight for some hearty snacks to soak up the booze after partying the night away.
Entrance fee: Free
Hours: 11 a.m. to 11 p.m. (Monday to Thursday), 11 a.m. to 3 a.m. (Friday and Saturday)
Address: 2700 W 7th St, Fort Worth
3. Drive a Race Car at the Texas Motor Speedway
Can you imagine anything more thrilling than zooming down the iconic Texas Motor Speedway in your very own NASCAR race car? Because I certainly can't!
Perfect for adventurous travelers, the Texas Motor Speedway gives visitors the chance to slip behind the wheels of one of those iconic cars. If you can't drive, rest assured that you can always chill in the passenger seat while a NASCAR driver takes the wheel.
Travelers who have some extra time to spare can always sign up for a driving program. And if you feel up to it, you can even try the Rusty Wallace Racing Experience from the fastest car in the whole entire country!
Entrance fee: Dependent on the activity
Hours: N/A
Address: 3545 Lone Star Cir, Fort Worth, TX 76177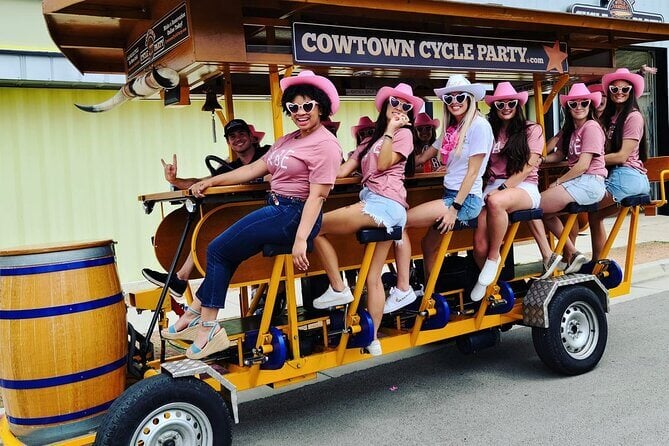 If you're traveling with a group, this one's for you! Nothing screams Fort Worth louder than a good ol' Cycle Party – as evidenced by the sheer number of pedal-powered bars that you'll probably encounter during your stay in the city.
According to locals, joining a Cycle Party is practically a rite of passage in Fort Worth. You'll even get to choose your own music and bring any beer of your choice.
And no, you're not going to be huffing and panting: contrary to popular belief, the bikes have a pedal-assist motor, so it's quite an easy ride – even after a few beers! And you'll have a sober driver at the helm, so no need to worry about drinking and driving.
This activity is a bit pricey, but then again, you do get to split the cost with a group.
Entrance fee: $399
Hours: N/A
Address: 129 W Leuda St, Fort Worth
5. Shop till you Drop at Sundance Square
If you're wondering what to do in Fort Worth on a sunny day, head over to the legendary (and aptly named!) Sundance Square. It's one of the bubbliest spots in the city!
This area is positively packed with a variety of movie houses, hip galleries, museums, and a staggering number of shops to suit just about every budget.
After indulging in some retail therapy, you can always pop into one of the ice cream parlors for a frozen treat or kick back in the courtyard while soaking up the lively ambience. You can also cool off in the water gardens when the weather's hot- which is practically every day in Fort Worth!
Entrance fee: Free
Hours: 6 a.m. to 11 p.m.
Address: 420 Main St, Fort Worth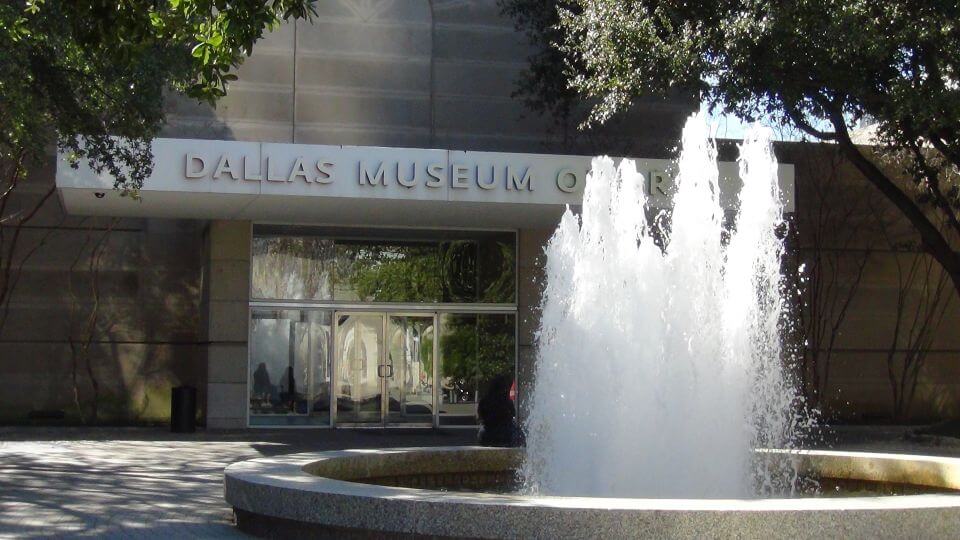 If you're a fan of the legendary TV show Dallas, visiting Southfork Ranch should absolutely feature on your to-do list.
In fact, I would say that this is the type of venue that everyone should check out even if they've never even heard of the show before! After all, this ranch lies just a quick drive from downtown Fort Worth and the spectacular setting makes for some terrific photo opportunities.
It's not all about selfies either: the ranch is known for its scenic trail rides, expansive grounds, and even displays of Dallas memorabilia.
Some tours even offer a quick day trip to Dallas' most popular spots such as Deep Ellum, JFK Memorial, Pioneer Plaza, and more.
Entrance fee: $127.99
Hours: 10 a.m. to 6 p.m.
Address: JFK Memorial 646 Main St Dallas
Small Pack Problems? 😉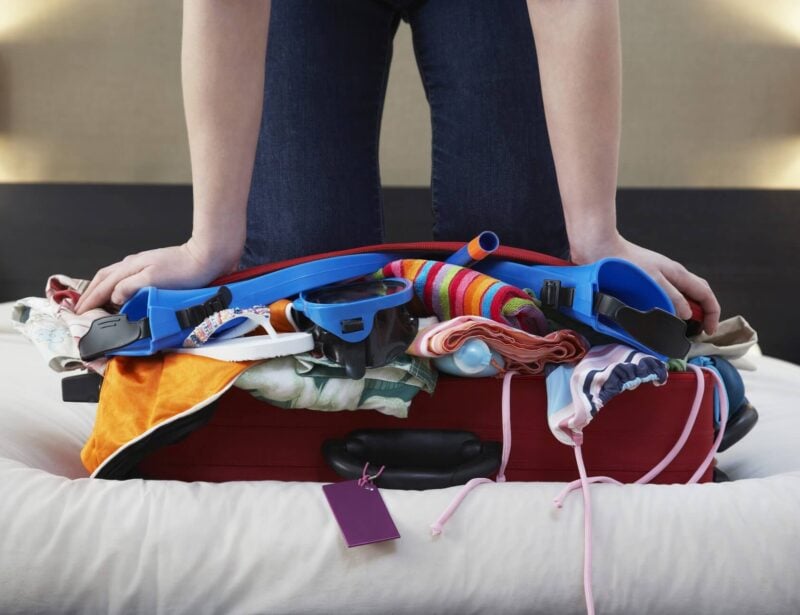 Wanna know how to pack like a pro? Well for a start you need the right gear….
These are packing cubes for the globetrotters and compression sacks for the real adventurers – these babies are a traveller's best kept secret. They organise yo' packing and minimise volume too so you can pack MORE.
Or, y'know… you can stick to just chucking it all in your backpack…
Get Yours Here
Read Our Review
7. Check out The Cowgirl Hall of Fame
The city may be crawling with cowboys, but girl power is still very much alive over there! That's why visiting the Cowgirl Hall of Fame is easily among the best things to do in Fort Worth!
The museum's ivory halls are dedicated to honoring those legendary ladies of the American West. Think huge names like Patsy Cline, Annie Oakley, Georgia O'Keffe, and other women who have shown tremendous courage during those early pioneer days.
You'll also find regular rotating exhibits to celebrate female artists and heroines who dedicated their lives to shaping the West.
The only bummer is you can't book your tickets in advance so be sure to head there early if you want to avoid the crowd.
Entrance fee: $12 (adults), $9 (seniors), $6 (children)
Hours: Tuesday to Saturday, 10 a.m. to 5 p.m.
Address: 1720 Gendy St, Fort Worth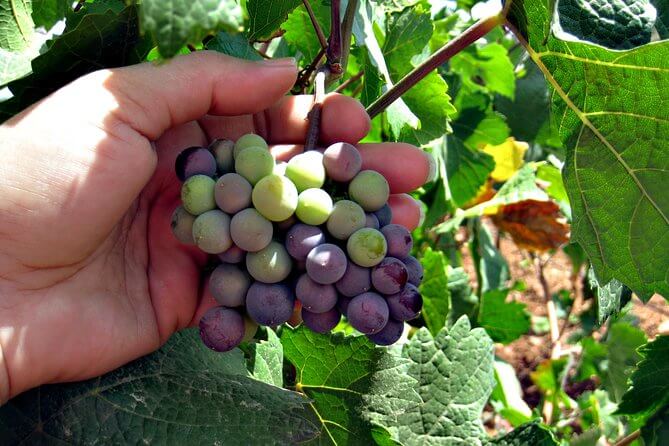 Most people think of France or Italy when they think of fine wine, but did you know that Texas produces some pretty incredible concoctions as well?
The local wineries are under-explored, but I can assure you that there's nothing quite like a deliciously cold glass of Texan wine, especially on a balmy summer evening!
If you're a wine aficionado, you can even book a tour of the best vineyards around Fort Worth to learn more about the production process and sample some of their products.
You'll also get to chat with the winery owners and shop for your favorite bottles. Oh, and did I mention that you'll get a complimentary souvenir to take back home? This would be the perfect date activity for couples visiting Fort Worth.
Entrance fee: $179
Hours: 11 a.m. to 4 p.m.
Address: 200 W Vickery Blvd, Fort Worth
9. Snap Selfies at the Fort Worth Water Gardens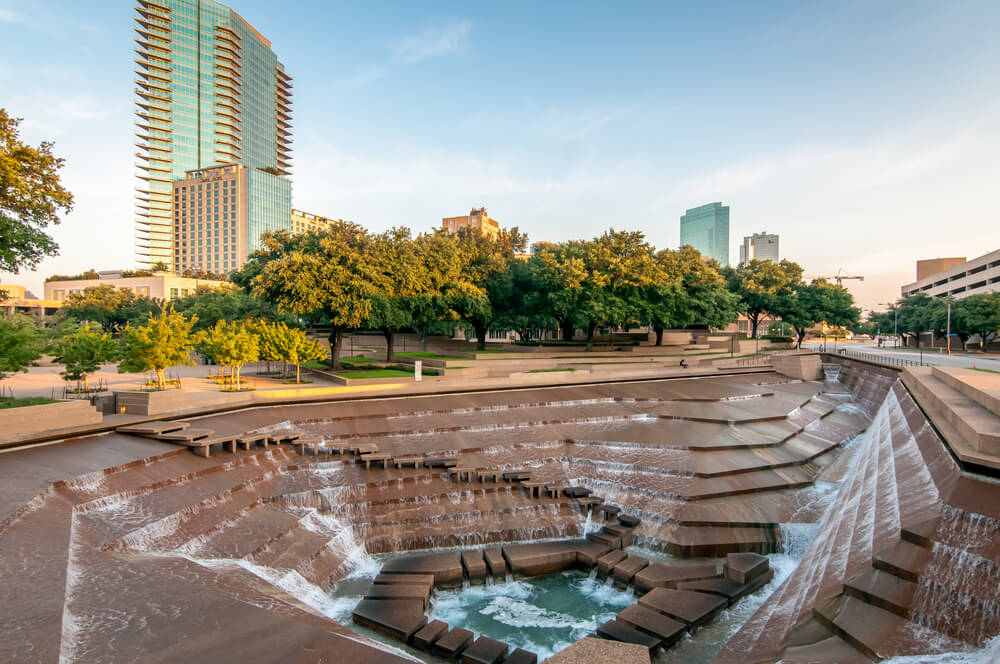 Not only is this an engineering marvel, but the Fort Worth Water Gardens is absolutely perfect for travelers looking for things to do in Fort Worth in spring.
An absolute oasis in the middle of the bustling city, the Water Gardens has plenty of eye-catching aquatic installations and even a meditation pool where you can savor some soothing solitude. There's also an active pool with a large waterfall which offers a gorgeous backdrop for selfies!
I strongly suggest that you visit the Gardens at night to enjoy the beautiful light fixtures. Don't fret if you experience a bit of deja-vu though. That's probably because the Water Gardens is featured in dozens of TV shows and movies like Logan's Run.
Entrance fee: Free
Hours: 6 a.m. to 10 p.m.
Address: 1502 Commerce St, Fort Worth
10. Hike through Eagle Mountain Park
Okay, it would be borderline offensive to go to Fort Worth and not explore the picturesque landscape that surrounds it!
Located just 20 minutes drive from downtown Fort Worth, Eagle Mountain Park's Lake Loop is a popular trail for hiking, fishing, or birdwatching. Rest assured that it's quite an easy route that can be completed in two hours or less.
Travelers looking for something more challenging can check out the Park's South Overlook Trail which offers sweeping views of the area. When the weather's good, you can even go boating on the lake.
Eagle Mountain Park is also fitted with picnic tables and water fountains so pack some snacks for a quick Al Freso meal after your hike.
Entrance fee: Free
Hours: 5 a.m. to 10 p.m.
Address: 11601 Morris Dido Newark Rd, Fort Worth
Is This the Best Daypack EVER???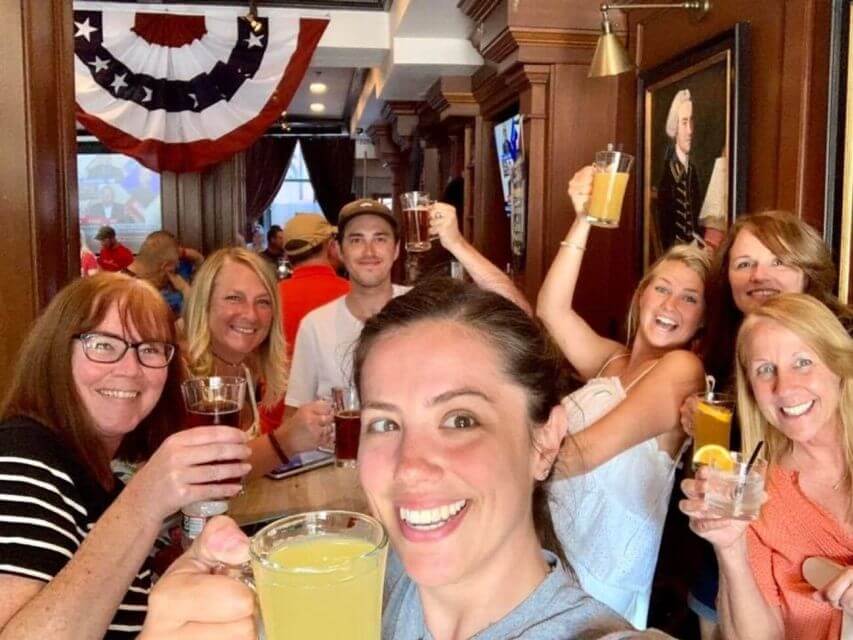 It won't take you long to realize that Cowtown is full of contrasts. Despite its many historical sites, the city knows how to show its visitors a good time which is why pub-crawling is so popular over there!
The great thing about booking a pub-crawling tour across the city is that you'll get to explore several points of interest while sipping on endless pints of local craft beer. In my opinion, it's also a terrific way to connect with the locals as well as travelers from all over.
Some activities even include tours of cultural areas like the Stockyards District. You'll also get to flit from saloon to saloon, just like a real Westerner!
Entrance fee: $51.40
Hours: 3 p.m. to 6 p.m. or 7 p.m. to 10 p.m.
Address: various bars throughout the town
12. Catch a Four Day Weekend Show
One of the longest-running comedy troupes in the Southwest, Four Day Weekend is an award-winning stand-up spectacle that runs on Friday and Saturday evenings.
Based in Sundance, this troupe was even awarded the title of 'Fort Worth's Greatest Ambassadors', so you know you're in for a good time!
Unlike other comedy shows, this one is all about improvision and the audience is often encouraged to participate. The spectacle runs for around two hours and there's a 15-minute break halfway through. You'll also enjoy a full bar service for the entire duration of the show.
Tickets can be hard to get in peak season, so it's best to book in advance if you're visiting Fort Worth in spring or summer.
Entrance fee: $25
Hours: 7 p.m. to 11.30 p.m. on Fridays, 6 p.m. to 12 a.m. on Saturdays
Address: 312 Houston St #7404, Fort Worth
13. Rock the River Show at the Panther Island Pavilion
Wondering what to do in Fort Worth without breaking the bank? Check out Rockin' the River shows on the Panther Island Pavilion!
This event only takes place in the summer and offers a series of entirely free concerts that span over five weeks. You'll be treated to performances by top Texas Country performers, soul singers, and plenty of rock music.
Best of all, you can hang out on a kayak or lay back in a floater while sipping on a cocktail, or even tube your way towards the waterfront stage. Talk about bagging the coolest seat in the city, right?
Panther Island also has a public beach where you can fish, swim or canoe to your heart's content.
Entrance fee: Free
Hours: N/A
Address: 395 Purcey St, Fort Worth
Do you want to know the fastest way to tick off the locals? Just refer to Fort Worth as 'Dallas'!
Yup- there's a friendly rivalry between the two cities. But the truth is, Dallas and Forth Worth are essentially neighbors. If you're short on time, or travelling through Texas on a road trip, it's always a good idea to book an activity that will cover all the best sights in just one day.
In fact, most combo tours make stops across major attractions such as the Founder's Plaza, Pioneer Plaza, and the Old Red Courthouse. You'll also get to explore the world's biggest Art District in downtown Dallas. Everything's narrated by a professional guide.
Entrance fee: Free
Hours: N/A
Address: 395 Purcey St, Fort Worth
Travel with peace of mind. Travel WITH a security belt.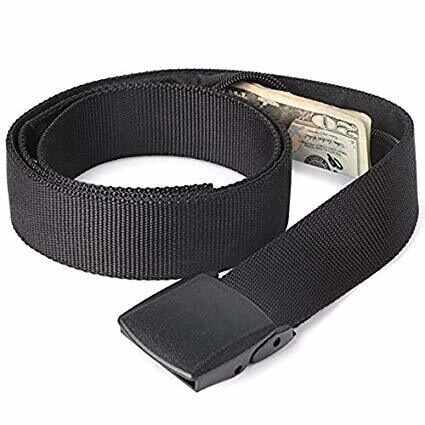 Stash your cash safely with this money belt. It will keep your valuables safely concealed, no matter where you go.
It looks exactly like a normal belt except for a SECRET interior pocket perfectly designed to hide a wad of cash, a passport photocopy or anything else you may wish to hide. Never get caught with your pants down again! (Unless you want to…)
Hide Yo' Money!
15. Ride the Forest Park Miniature Train
Travelers looking for things to do in Fort Worth with kids won't be disappointed by a ride on the adorable Forest Park Miniature Train!
An absolute must for kids and adults alike, this one-hour train ride takes you on a five-mile round trip from Trinity Park so you can just chill back and enjoy the scenery. The pint-size locomotive also crosses several bridges, treating passengers to plenty of gorgeous river views.
More importantly, the railroad spans some of Fort Worth's best sights like Trinity Park and Clear Fork. There's also a quick stop at the Trinity Park Depot.
Just a quick heads-up though: this place only accepts cash, and they may close early if the weather gets too hot.
Entrance fee: $7 (adults), $6 (seniors and children)
Hours: 11 a.m. to 3 p.m., weekends only
Address: 1700 Colonial Parkway, Ft. Worth
16. Explore the Log Cabin Village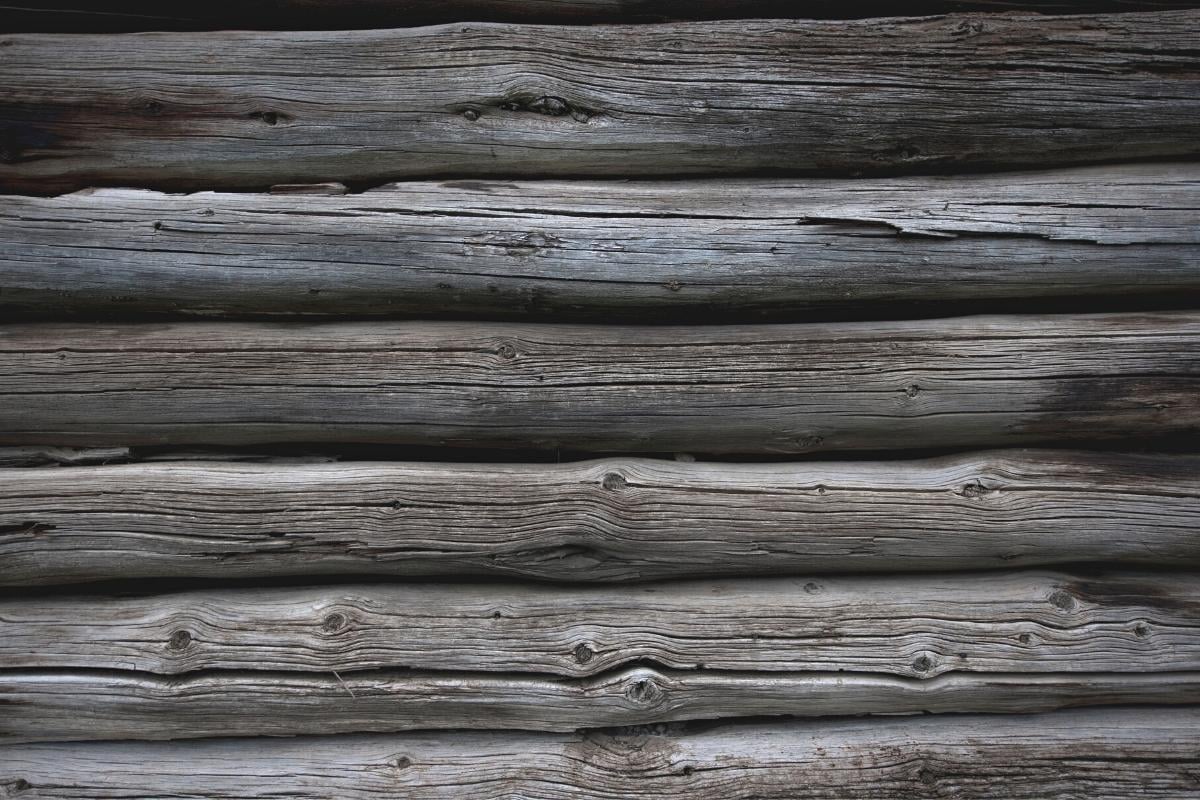 This was the highlight of the trip for me! Indeed, there's something about the Log Cabin Village that hooks you in at once: not only is this an identical replica of a 19th-century village, but this living museum even features historic buildings and fully costumed artisans.
Believe me when I say it's all too easy to forget what century you're living in while strolling through the makeshift village fitted with a water-powered gristmill, blacksmith shop, and even an old-fashioned schoolhouse.
The log cabins are even surrounded by old-fashioned herb gardens as well so guests can enjoy both the sights and the smells of ancient Texas. A real sensory treat indeed!
Entrance fee: $5
Hours: 9.30 a.m. to 4 p.m., Tuesday to Saturday
Address: 2100 Log Cabin Village Ln, Fort Worth
17. Cheer on the Horned Frogs
Fort Worthians will tell you that the Longhorns have nothing on TCU's football team, the Horned Frogs. If you want to be the judge of that, be sure to catch a game at the outdoor Amon G. Carter Stadium, located on the TCU campus.
Even if you're not really into football, I would recommend that you watch a game just to soak up that exceptionally vibrant atmosphere.
There are lots of activities for the kids too, such as live music and a bouncy castle. Visitors are almost always treated to free goodies, and you'll find ample space to relax in the common area after grabbing some snacks from the concession stands.
Entrance fee: Dependent on the game
Hours: N/A
Address: 2850 Stadium Drive; Fort Worth
If you're looking to indulge in relaxing activities in Fort Worth or simply want to cover a lot of ground in just one day, you can always book an electric bike tour of the city.
In my opinion, this activity is perfect for peak season since it's the easiest way to avoid crowds. Take it from me: there's nothing pleasant about having to push your way through a gaggle of sweaty tourists blocking up the sidewalk on a sweltering day in Fort Worth!
With this tour, you'll also get to fuel up with some legendary Texan barbecue at one of the best joints in town. Talk about enjoying the best of both worlds, right?
Entrance fee: $125
Hours: 10 a.m. to 1 p.m.
Address: 129 W Leuda St, Fort Worth
19. Marvel at Vintage Aircraft
The Vintage Flying Museum is a former hangar that has just about everything for aviation junkies! Yes, it's on the smaller side, and yes, it's not a classic museum as such, but this charming little place houses an impressive fleet of vintage aircraft.
This venue describes itself as a "working museum" mainly because the planes are kept in working condition! The place holds regular demonstrations and shows throughout the year. It's also completely staffed by volunteers.
Additionally, the Vintage Flying Museum hosts various aviation-related activities such as Ride Days where you'll get to fly in one of the aeroplanes!
Entrance fee: $12
Hours: 10 a.m. to 5 p.m (Friday), 9 a.m. to 5 p.m. (Saturday), 12 p.m. to 5 p.m. (Sunday)
Address: 505 NW 38th St # 33S, Fort Worth
Have you sorted your accommodation yet?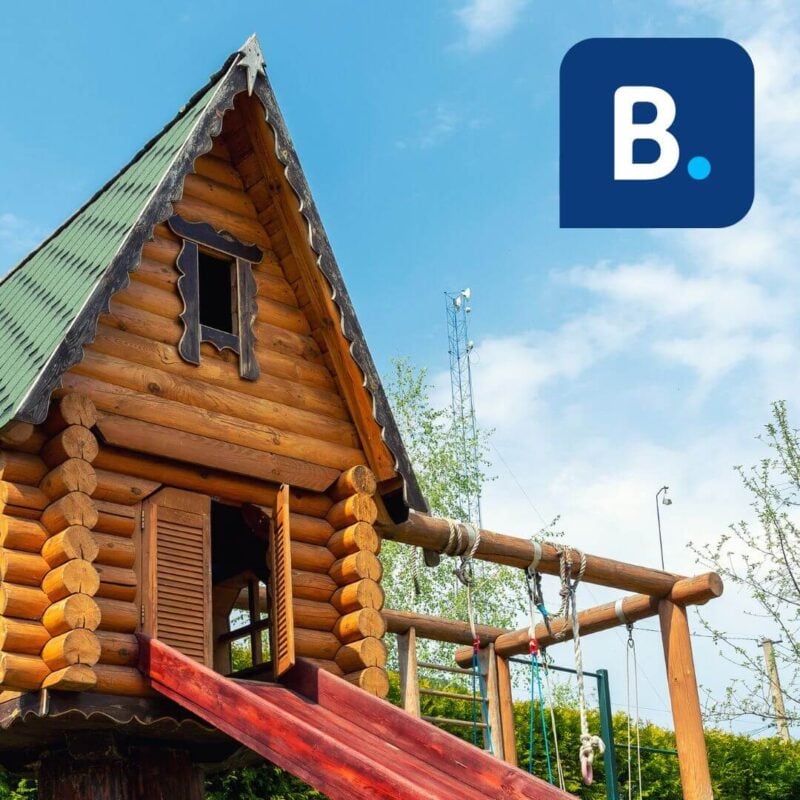 Get 15% OFF when you book through our link — and support the site you love so dearly 😉
Booking.com is quickly becoming our go-to for accommodation. From cheap hostels to stylish homestays and nice hotels, they've got it all!
View on Booking.com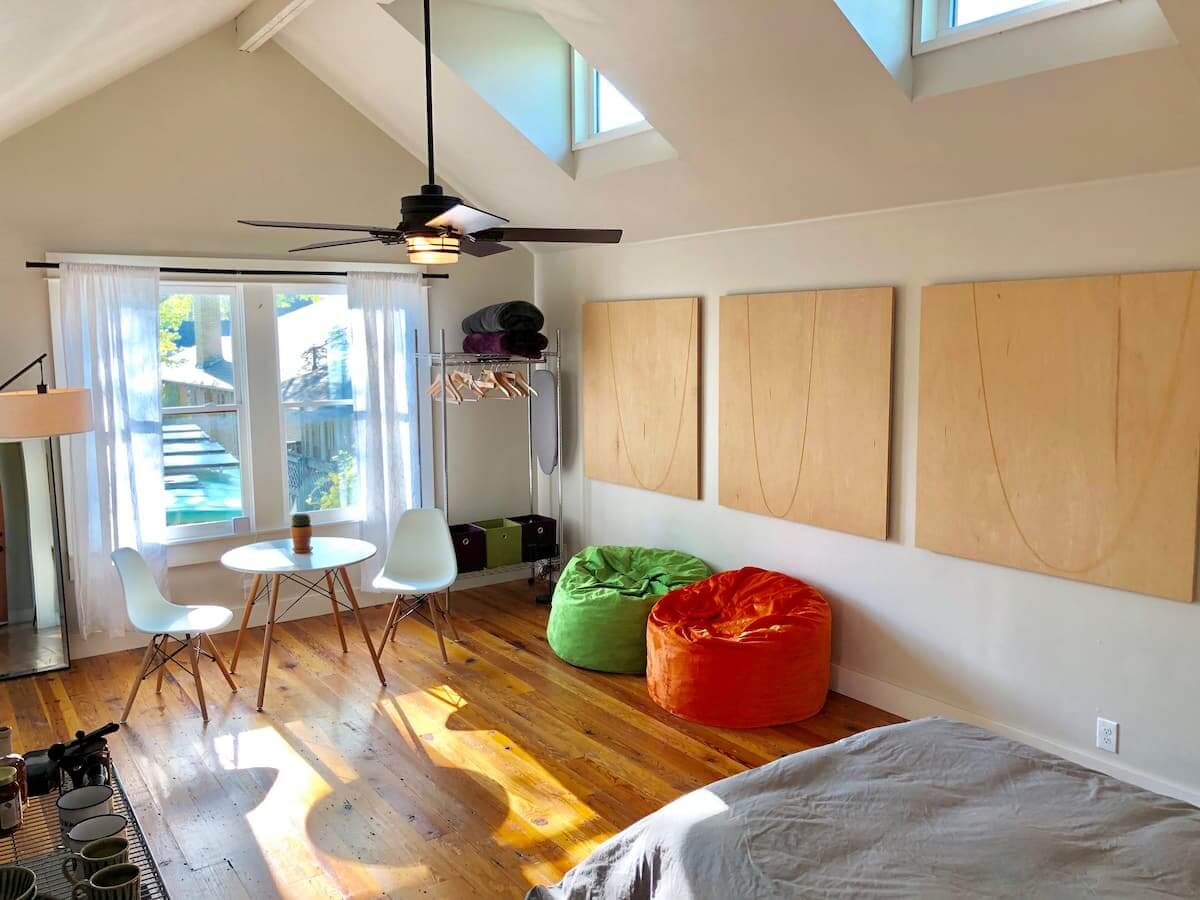 If you ask me, there's no better way to properly soak up the local history while backpacking through USA than to stay in an authentic home in Fairmont, a charming district that's actually been listed on the National Register of Historic Places.
In fact, you can even book historic homes to stay in that are located smack at the heart of Fairmount.
This loft provides everything you need for a comfortable stay. You'll also be just a short bike ride or drive from the downtown area and the Museum District.
Entrance fee: $68/night
Hours: Check-in between 3 a.m. and 2 p.m., Checkout at noon
Address: Fairmount National Historic District
21. Have Fun at the MUTTS Canine Cantina
Traveling with your pooch? Looking for some great things to do with your dog in Fort Worth? Head over to MUTTS Canine Cantina!
Half dog park (off-leash), half restaurant, this place is all about making sure that two-legged and four-legged patrons have the time of their lives.
Expect plenty of treats for dogs and humans alike, wide, open spaces, and even a dog patio. Humans can also tuck into cowboy-style meals and sample the region's best brews in the dining area.
This place additionally hosts Pawties and special events such as Dog Days of Summer during which your pup can enjoy 'Yappy Hour' all day long and cool off in ice baths.
Entrance fee: $9.95/dog for a daily pass
Hours: 3 p.m. to 10 p.m. (weekdays), 10 a.m. to 11 p.m. (weekends)
Address: 5317 Clearfork Main St, Fort Worth
Where to Stay in Fort Worth
Ah, that wonderful feeling of cranking up the AC and slipping into a comfy bed after an exciting day of sightseeing under the Texan sun!
The great news is that there are plenty of places to stay in Fort Worth, and yes, that includes some super affordable spots as well. Here are my top recommendations for where to stay.
Okay, this one definitely takes the win in terms of location! Perfect for guests who would like to be close to some of the best attractions in Fort Worth, this space comes with one bedroom but can sleep up to four.
The Airbnb even comes with a modern, well-equipped kitchen for when you want to eat, but if you want to hit the town, you are within walking distance of Funkytown. Oh won't you take me to, FUNKY TOWN!
Located just a half-hour drive from downtown Fort Worth, this hostel has everything you need for a great time: a homely atmosphere, a well-equipped games room, and plenty of opportunities to connect with other travelers!
This place offers a standard mixed dorm, deluxe dorm, or female-only dorm.
In terms of location, you'll be close to plenty of vibrant attractions such as Sundance Square and Cowboy's Red River Saloon.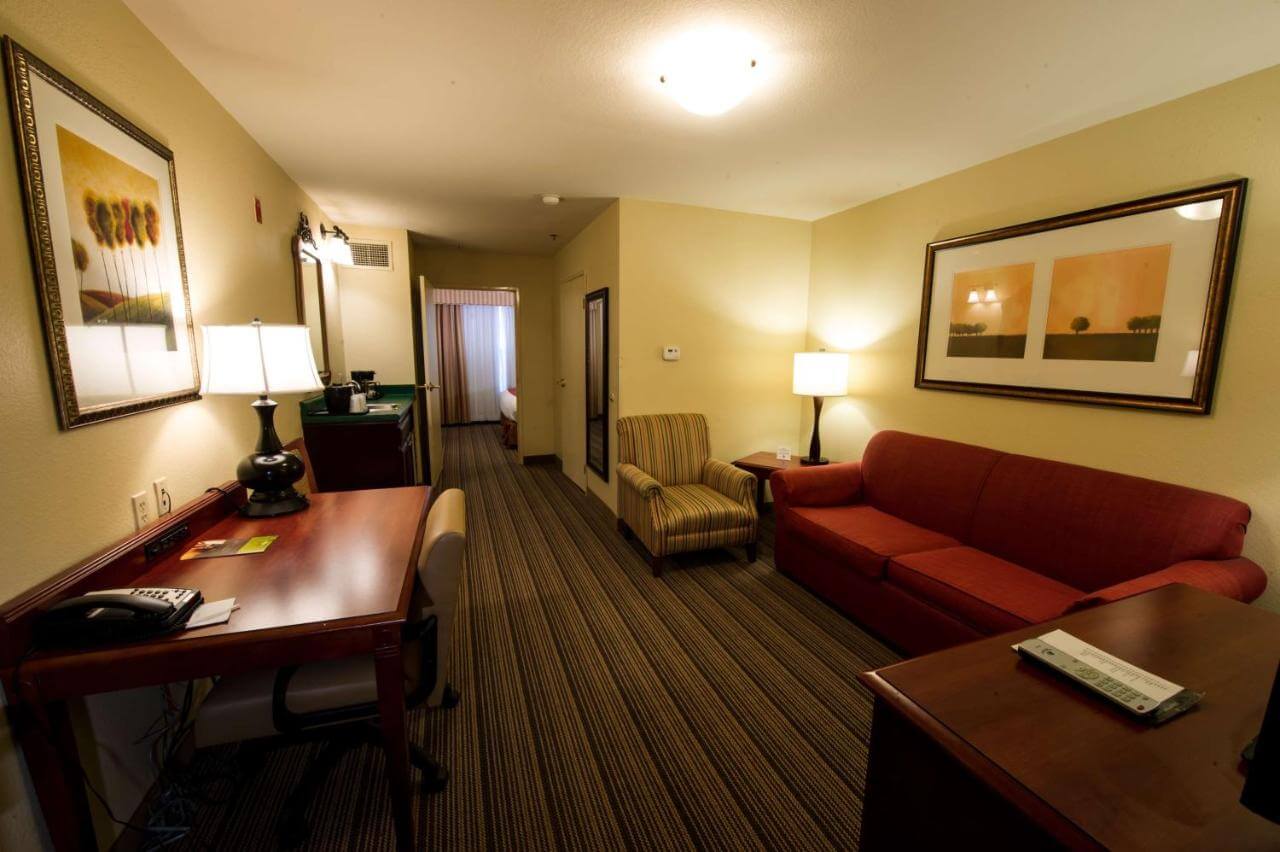 Wake up to a continental breakfast every morning with a stay at this hotel! With one-bedroom King Suites that sleep two, this hotel offers an on-site ATM and an outdoor swimming pool.
After exploring nearby venues like the Kimbell Art Museum and the Fort Worth Museum of Science and History, enjoy dinner at Riskys BBQ restaurant, located just a few minutes away.
Some Additional Tips for Visiting Fort Worth
I know you just want to get out there and hit all these exciting Fort Worth attractions but hold on there cowboy! Before you go, keep in mind these top tips for visiting Fort Worth.
Invest in travel insurance! You never know what may happen on the road.
Try to Plan your Visit in Spring or Fall. In my opinion, Fort Worth is at its absolute best in the fall when the weather's cooled down a bit and the summer crowd has dispersed. Spring is another great time to visit but there are still plenty of tourists then so be sure to make those bookings in advance!
Hydrate, hydrate, hydrate! First-timers are often overwhelmed by the Texan heat so be sure to constantly hydrate, especially if you're visiting in summer. If you're going hiking, you may also wish to bring a few hydration packets along.
Bring a good water bottle with you and avoid buying single-use plastic ones!
Expand your Horizons. You'll find plenty of things to do in Fort Worth off the beaten path, so don't hesitate to venture down the road less traveled! Some non-touristy spots include the old-fashioned Coyote Drive-In Movie Theatre and the River District.
Take a Couple of Weekend or Day Trips. Texas may be ginormous, but there are still plenty of towns that you can visit within a two-hour drive of Fort Worth. Granbury, Glen Rose, and Corsicana are just a few of the nearby neighborhoods that you can consider.
Find cheap flights. Every once in a while, a killer deal pops up.
Don't forget your travel insurance for Fort Worth
ALWAYS sort out your backpacker insurance before your trip. There's plenty to choose from in that department, but a good place to start is Safety Wing.
They offer month-to-month payments, no lock-in contracts, and require absolutely no itineraries: that's the exact kind of insurance long-term travellers and digital nomads need.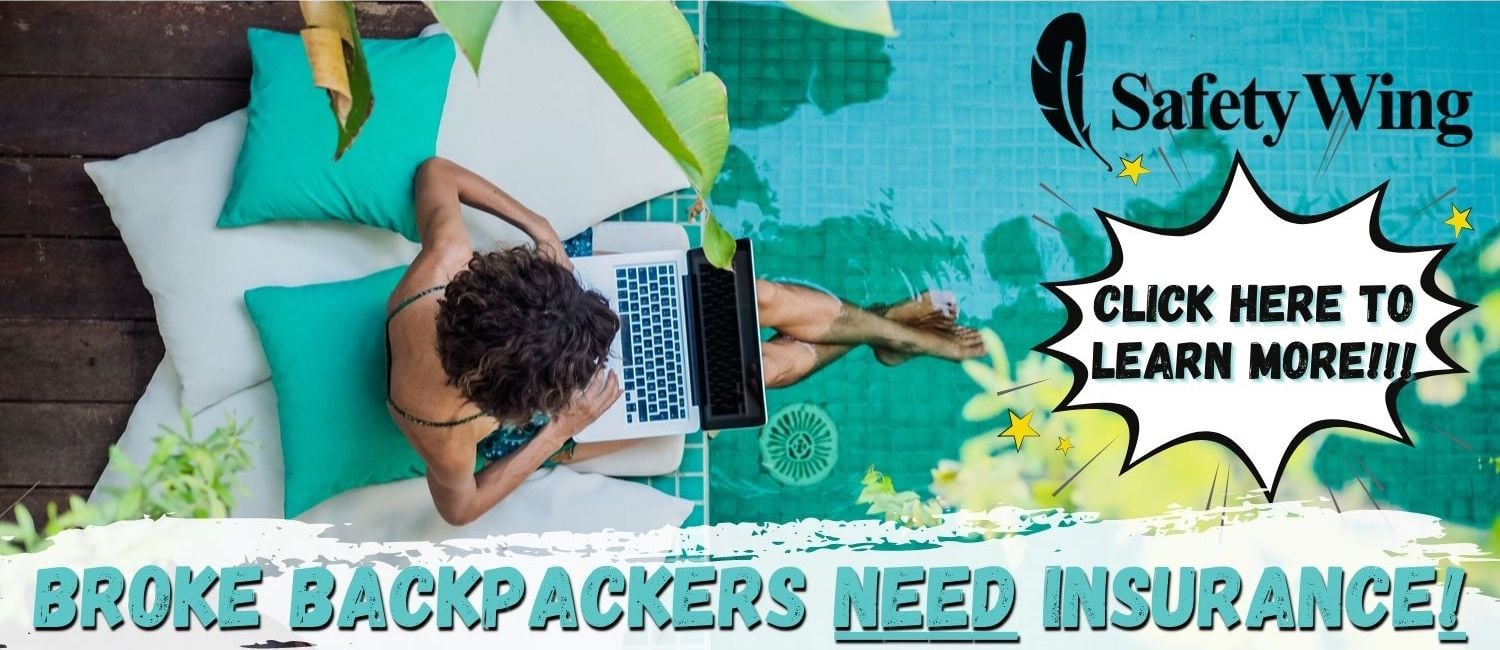 SafetyWing is cheap, easy, and admin-free: just sign up lickety-split so you can get back to it!
Click the button below to learn more about SafetyWing's setup or read our insider review for the full tasty scoop.
Final Thoughts on Things to Do in Fort Worth
Everything's bigger in Texas – and Fort Worth is no exception! Whether you're planning a solo break, romantic escapade, or quality time with the kids, you can be sure that the city has something for everyone.
The friendly locals, amazing eats, and affordable prices only add to the city's appeal.
In fact, there are so many wonderful attractions in Fort Worth that it would be near impossible to cover everything in a short trip.
As such, this may just be the kind of place that you find yourself returning to time and time again!
---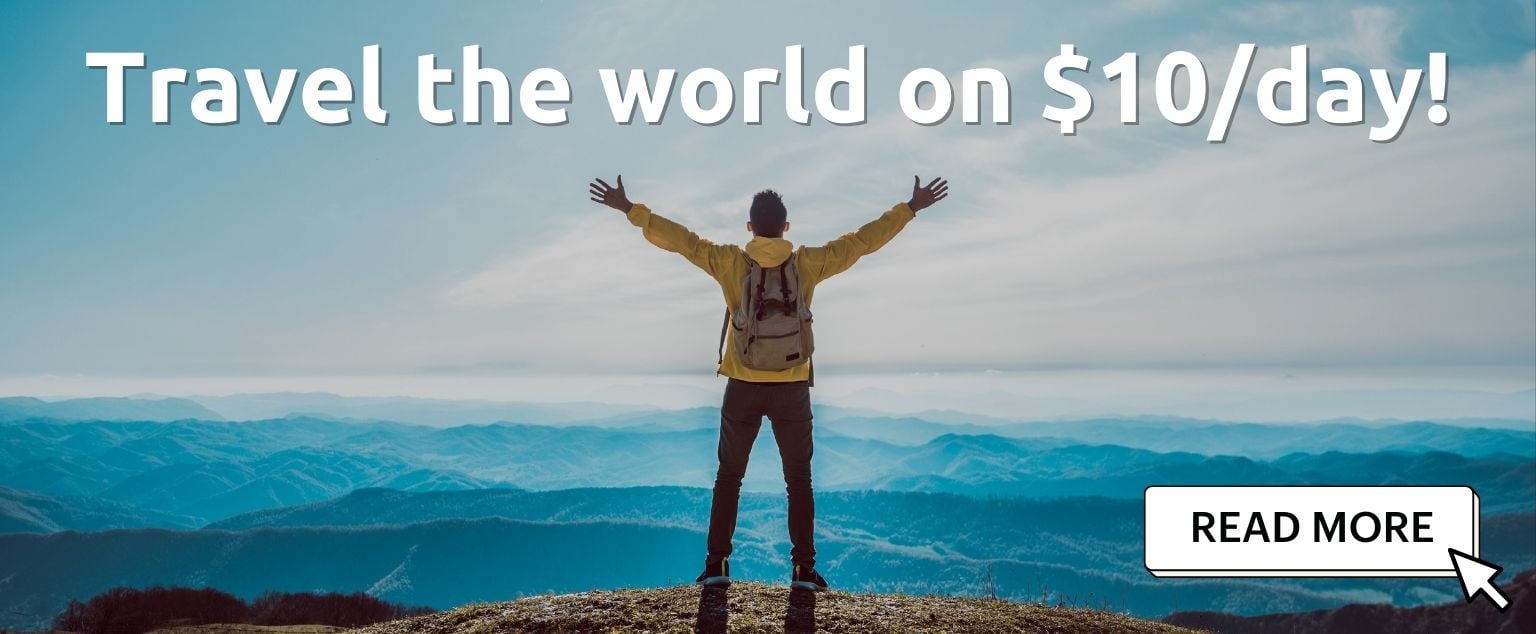 And for transparency's sake, please know that some of the links in our content are affiliate links. That means that if you book your accommodation, buy your gear, or sort your insurance through our link, we earn a small commission (at no extra cost to you). That said, we only link to the gear we trust and never recommend services we don't believe are up to scratch. Again, thank you!