A combination of awesome national parks and buzzing cities make Texas the perfect place to explore by car. Any good road trip will have you travelling between them along wide open roads with endless landscapes on either side of you. And there'll be BBQ spots and natural pools to break up the journey!
It's hard to plan a road trip to Texas because the place is just so big. In fact, it's the biggest state in the lower. So, how can you pack the most in without tiring yourself out with the long drives between destinations? That's where we come in.
In this post, we'll help you plan the perfect Texas road trip. Not only will we tell you where to go, but we'll also give you some ideas about what to do when you're there and the best places to stay for your budget. With our expertly crafted Texas road trips, you're sure to have an excellent adventure. Let's hit the road!

Do You Want to Travel FOREVER??
Pop your email in below to get a FREE copy of 'How to Travel the World on $10 a Day!'.
Why Roadtrip in Texas?
If you don't know Texas well or you're not yet convinced about travelling across the state by car, let us reassure you; here are the top five reasons to road trip in Texas:
National Parks: With more than 100 national and state parks, there are plenty of spectacular spots in the state where you can get close to nature and enjoy outdoor activities.
History: It's not just the natural sites that impress in Texas. Historical sites leftover from French, Spanish, and Mexican rule dot the state. Sites of battles and mission churches make learning about Texas' past more accessible.
Cities: There are some huge cities in Texas, each with their own distinct character and personality. Austin is known as The Live Music Capital of the World, while Houston is said to be the most diverse city in the US!
Texas BBQ: BBQ here is more than just regional cuisine; it's synonymous with the Lone Star State. You won't find better brisket and ribs anywhere on earth!
Rodeo: Is there anywhere more associated with cowboys than Texas? We'd say no. Be sure to check out one of these awesome events on your road trip – there are events year-round at Forth Worth!
Surely by now you're loading up the car and looking for the nearest gas station. First, though, let's get some admin out of the way.
From: Austin
To: Austin
Total Distance: 738 miles
Days: 6
Top Road Trips Stops: San Antonio, Houston, Dallas, Fort Worth, Austin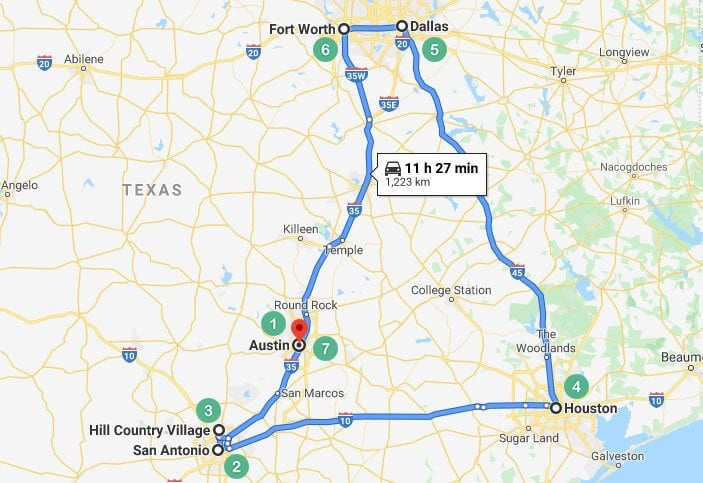 This is the best road trip in Texas if you want to get a taste of city life and not have super long distances between each stop. You'll get a sample of all the best that Texas has to offer, with live music in Austin, shopping in Dallas, and rodeo in Forth Worth. There are several stops on the roads in between that will show you rural Texas too. This one really does have everything!
Make sure you check out our guide to the best motels in Austin, because they are located near the main road links and are cosy and affordable, perfect for road trips!
Road Trip Highlights:
Austin Cathedral of Junk
Alamo Fort and San Antonio Missions National Historical Park
Space Center Houston
Dinosaur Valley State Park
Forth Worth Stockyards Cattle Drive
Day 1: Austin to San Antonio (1.25 hours)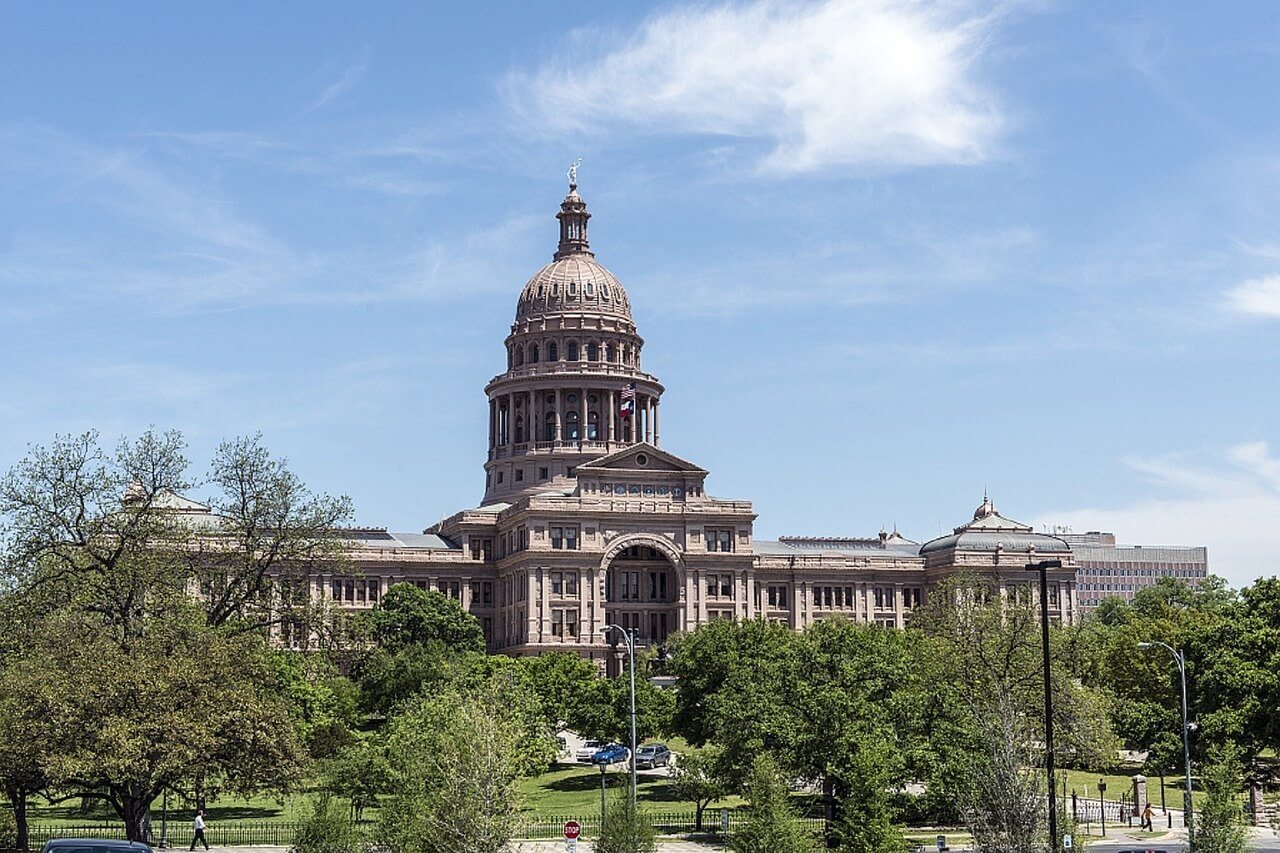 Your first day doesn't have a lot of driving at all, so you can spend plenty of time in both Austin and San Antonio. Starting off in the Texan capital, there are loads to do depending on your travel style (and the weather).
If it's sunny, check out Lady Bird Lake for a spot of stand up paddleboarding or chill out in Zilker Park. Alternatively, visit the impressive Texas Capitol Building – the largest of its type in the country. Don't worry if you don't get to see everything you want to in Austin; your road trip ends here too. But now, on to San Antonio!
If you're looking for a unique place to stay in San Antonio, consider checking out one of the best bed and breakfasts in Texas for an affordable and homey feel.
Best Things to Do: Texas State Capitol, Zilker Metropolitan Park and Botanical Garden, Barton Springs Pool, Cathedral of Junk
Where to Eat: SFC Farmers' Market at Republic Square, Franklin Barbecue, Mrs Johnson's drive-in doughnut bakery (Austin)
Where to Stay: Drifter Jack's Hostel, Aloft Austin Northwest, Downtown Birdhouse
Day 2: San Antonio and the Hill Country
Of all the cities in Texas, San Antonio is said to be the hardest to drive in. That's because it doesn't follow the regular grid system. However, don't let that put you off – it's a fascinating place. Since you have the whole day here, you have a couple of options.
Stay in town to check out the River Walk or visit the legendary Alamo Fort, where Texas won its independence. Alternatively, you can drive out into the hill country. We've got a whole road trip coming up later on Hill Country, so more info on that then!
Best Things to Do: The Alamo, San Antonio River Walk, Natural Bridge Caverns, San Antonio Missions National Historical Park, San Antonio Botanical Garden
Where to Eat: El Mercado Plaza (over 100 local restaurants and shops), Pearl Farmers Market, Buckhorn Saloon and Museum
Day 3: San Antonio to Houston (3.5 hours)
Day three sees you head east towards the coast and Houston on I-10. It's the southernmost highway in the US and actually runs fully from Los Angeles to Jacksonville in Florida. But you'll only be on it for a relatively short stretch. Once you arrive in Houston, you'll be welcomed by the 4th largest city in the United States – and the most diverse! There's just so much to do in Houston.
Insider tip: If you're looking for awesome accommodation, check out the numerous amazing Airbnbs in Houston!
Leave San Antonio early so that you can head to Houston's Space Center, where there's a lot to see! Then, make your way into the city and explore the downtown underground tunnels. If your car is dirty, stop off at the world's longest car wash.
Best Things to Do: Space Center Houston, Discovery Green Park, The Galleria Mall, Hines Waterfall Park, World's Longest Car Wash
Where to Eat: The Hobbit Café, Rosie Cannonball, Hando, Toukei
Day 4: Houston to Dallas (3.5 hours)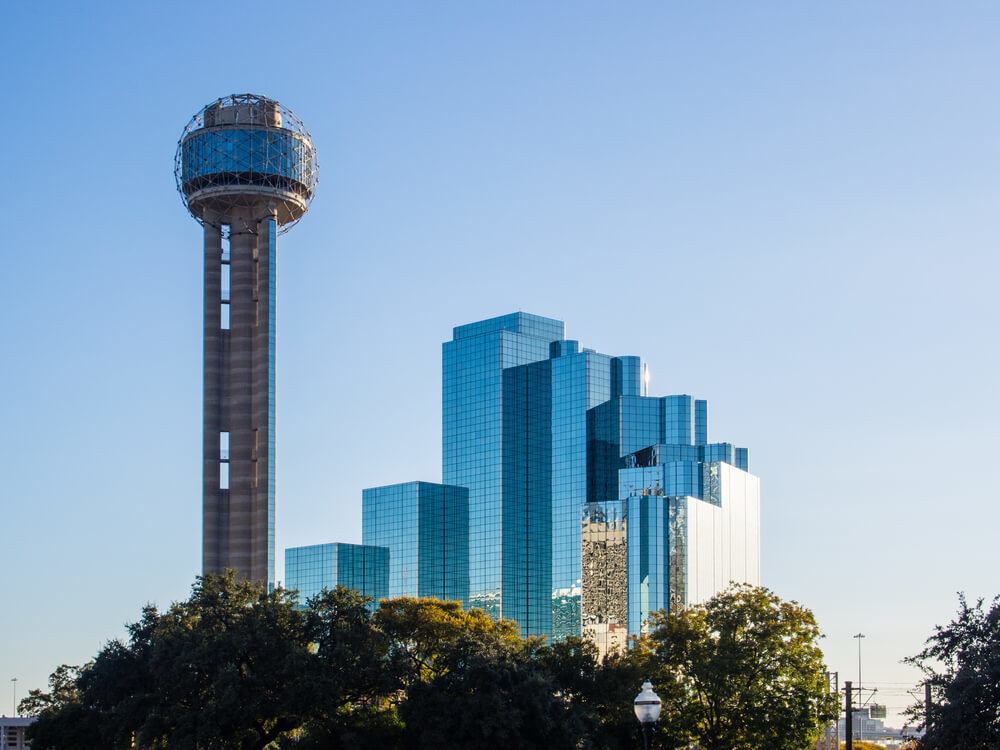 Take I45-North for the quickest route from Houston to Dallas. Alternatively, take Highway 6 North. The trip adds an extra two hours, but it's worth it to stop off at Dinosaur Valley State Park.
As well as fossilised footprints, there are hiking trails and a playground. Great if you're travelling with kids. When you arrive in Dallas, get a lay of the land from the top of the Reunion Tower. Then, if you still have time, check out the Sixth Floor Museum. It's thought to be where JFK's assassin fired from. Booking in advance online is recommended, and don't forget a cool place to stay!
Best Things to Do: Dinosaur Valley State Park detour, Dallas Arts District, Reunion Tower, Sixth Floor Museum
Where to Eat: Sno (ask for a Piccadilly Raspa), Taqueria El Si Hay, S + D Oyster Company, Bubba's Cooks Country
Day 5/6: Dallas to Forth Worth and Return to Austin (3.5 hours)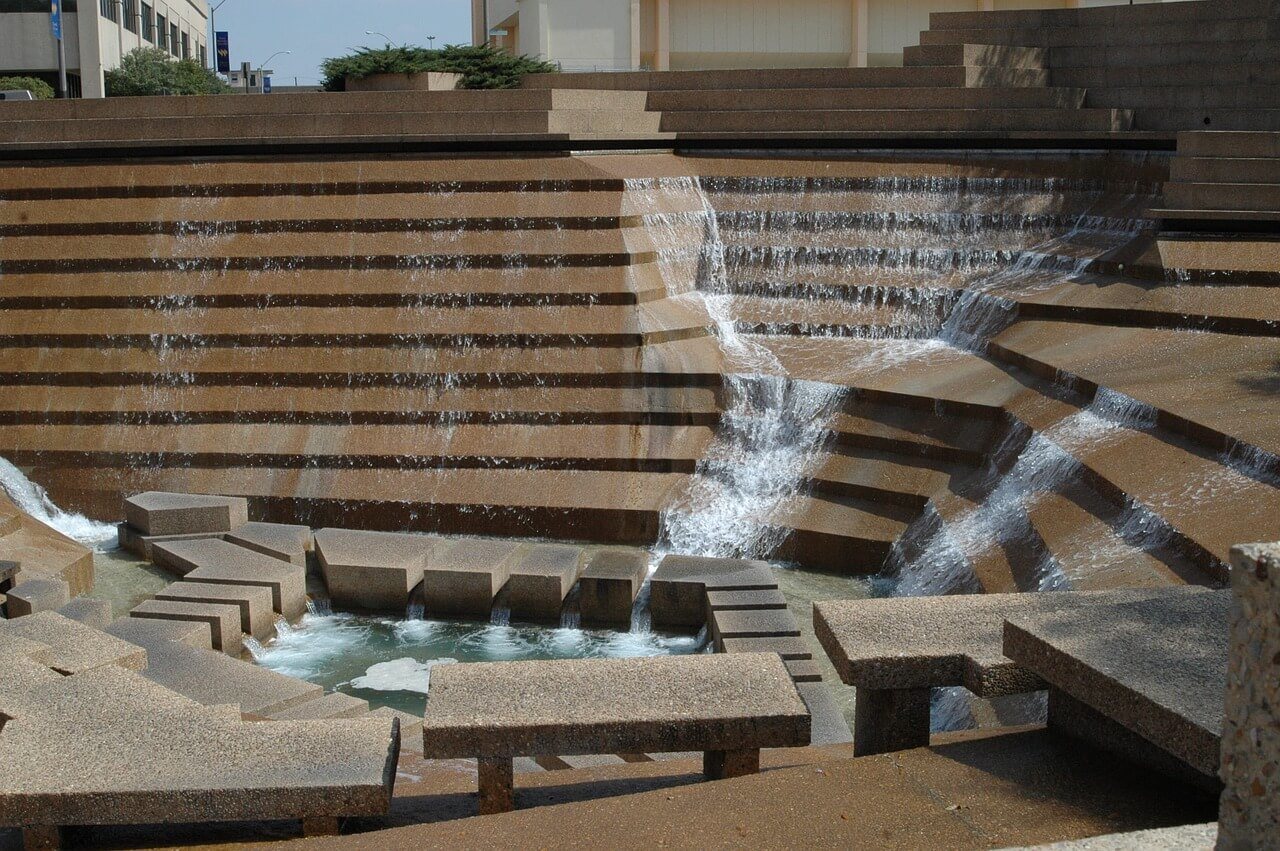 Day 5 is just a short drive on I-30 west to Forth Worth before the final stage of your loop back to the Texan capital, Austin. It's famous for the Daily Cattle Drive, so you might end up in a traffic jam behind a herd of cows if you're not careful.
The city is a blend of modern and traditional, and its cowboy roots mix with an exciting art and dining scene. The Fort Worth Water Gardens are a wonderful place to escape the hustle and bustle of the city and chill out before you return to Austin.
Best Things to Do: Fort Worth Stockyards Cattle Drive, Fort Worth Water Gardens, Kimbell Art Gallery, Billy Bob's Texas.
Where to Eat: Billy Bob's Texas (lots of bars and restaurants), FunkyTown Donuts, Riscky's Brisket Bites, Wabi House.
Is This the Best Daypack EVER???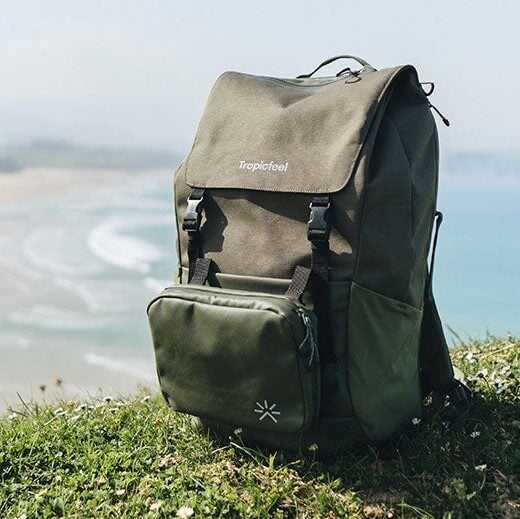 We've tested countlessday packs over the years, but the Tropicfeel Shell is something else. There are a lot of flashy backpacks on the market but not many come with a detachable wardrobe.
Weatherproof, eco-friendly, durable, feature-loaded, and comfy as fudge brownies: these are just some of the words people might use to describe the Tropicfeel Shell. But we just call it bloody beautiful.
Learn More • View on Tropicfeel
Small Pack Problems? 😉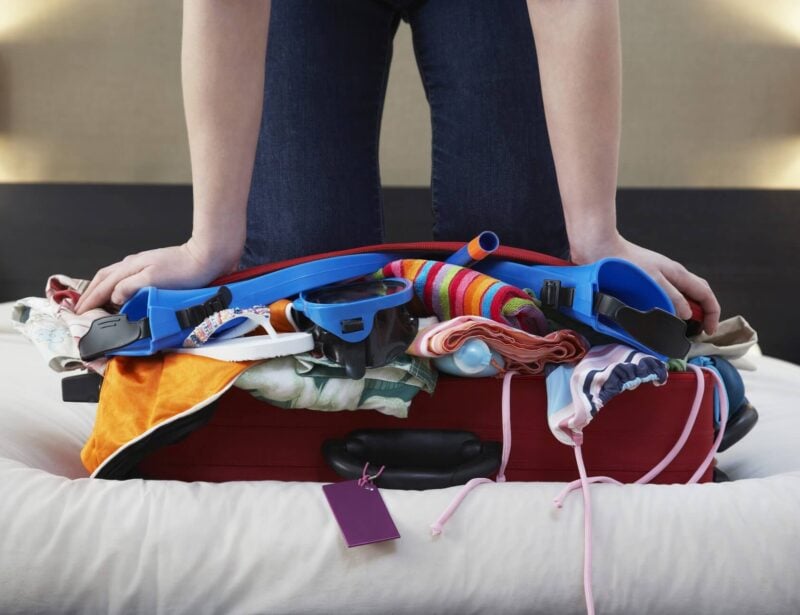 My missus travels with all her clothes in ziplock bags: don't be like my missus. UP YOUR PACKING GAME!
Packing cubes for the globetrotters and compression sacks for the real adventurers – these babies are a traveller's best kept secret. They organise yo' packing and minimise its volume too so you can pack MORE.
Or, y'know… you can stick to ziplock bags.
View Our Fave Cubes
Or Check Out the Sacks!
From: Padre Island National Seashore
To: Dallas
Total Distance: 1,316 miles
Days: 7
Top Road Trips Stops: Padre Island National Seashore, San Antonio Missions National Historical Park, Big Bend National Park, Guadalupe Mountains, Dinosaur Valley State Park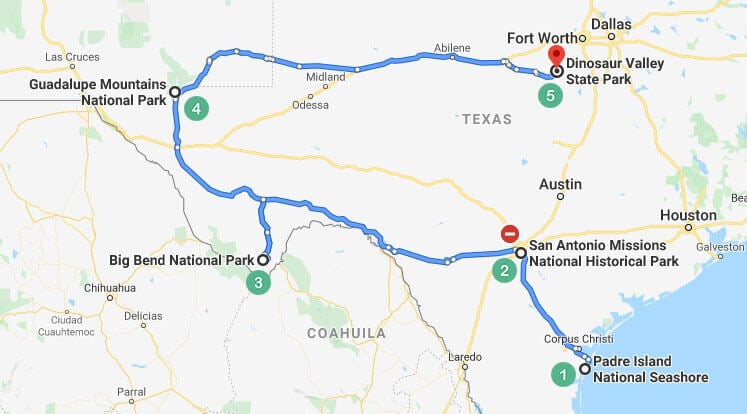 Now, let's look at the best road trip in Texas for nature lovers. This will take you through every type of landscape there is in Texas. Starting off at the coast, you can bathe in the warm Gulf Waters and watch wildlife on South Padre Island. If you fancy spending extra time on the coast, Port Aransas is just a short drive away.
If you head to Port Aransas, consider staying in Corpus Christi where the vacation rentals are a little more affordable. Corpus Christi is also somewhere you might want to stay a couple days. There's plenty of things to do in Corpus Christi but windsurfing is the number one activity.
Then, learn more about Texas' history at the Missions National Historical Park. Hike and bike in the Big Bend and Guadalupe Mountains National Parks, before jumping back to prehistoric times at Dinosaur Valley State Park.
If you fancy this one, you could even rent an RV in San Antonio for a truly epic journey!
Road Trip Highlights:
Bird watching on South Padre Island
Cycling between the churches of Missions National Historical Park
Glamping in Big Bend National Park
Climbing Guadalupe Peak
See dinosaur footprints at Dinosaur Valley State Park
Day 1 and 2: Padre Island National Seashore to Missions National Historical Park (2.5 hours)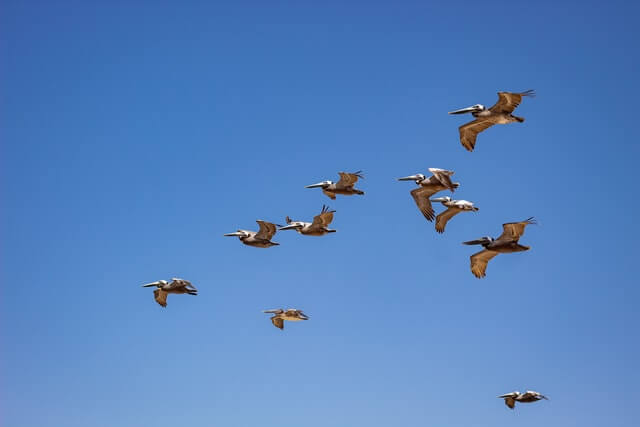 The first day of this Texas road trip is one of those which is lighter on the driving. You'll cover 172 miles on I-37 North from Padre Island to the Missions National Park. Having such a short drive means you have time to explore Padre Island's gems, and if you can extend your trip, we highly recommend staying in Padre Island to make the most of the area.
Wildlife lovers will not be disappointed – there are more than 380 species of birds in the parks, and you can even release turtle hatchlings. Spend the night here before moving on to Missions National Historical Park. It's a UNESCO World Heritage Site that consists of four different missions sites along the San Antonio River.
Best Things to Do: Birdwatching in Padre Island National Seashore, kayaking, canoeing, or windsurfing on the Laguna Madre, Biking along the San Antonio River.
Where to Eat: Bar Louie South Padre Island, Barry's International (Padre Island). Savor, Bourdro's Texas Bistro, Cookhouse (San Antonio)
Where to Stay: Hilton Garden Inn, Surfside Condo (South Padre Island), Drury Plaza Hotel, Private Riverwalk One Bed House
Day 3 and 4: Missions National Historical Park to Big Bend National Park (7.5 hours)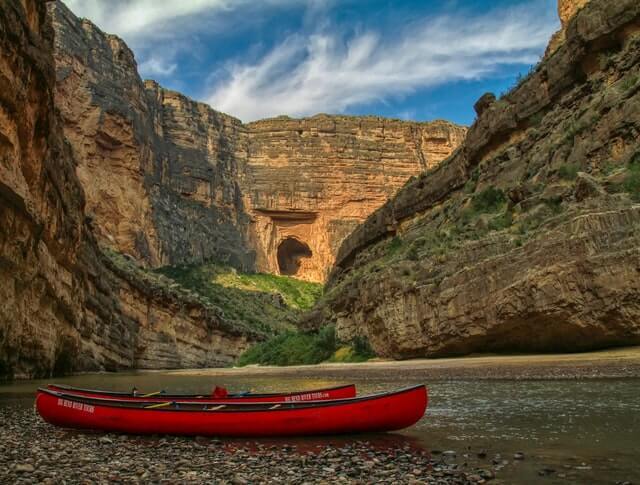 The next leg of your trip can be split across two days if necessary – after all, you'll be travelling more than 400 miles! After a big breakfast in San Antonio, head west on the US-90 Highway towards Big Bend National Park. You'll be skirting along the Mexican border for some of it!
Big Bend National Park offers incredible desert and mountain landscapes that are popular with hikers and campers. After an arduous hike in the Santa Elena Canyon, find a hot spring along the Rio Grande to soak those aching muscles.
If you're into your art, the town of Marfa is pretty close by and well worth checking out! There's lots of great places to stay in Marfa, if you fancy a little road trip detour.
Day 5: Big Bend National Park to Guadalupe Mountains National Park (5 hours)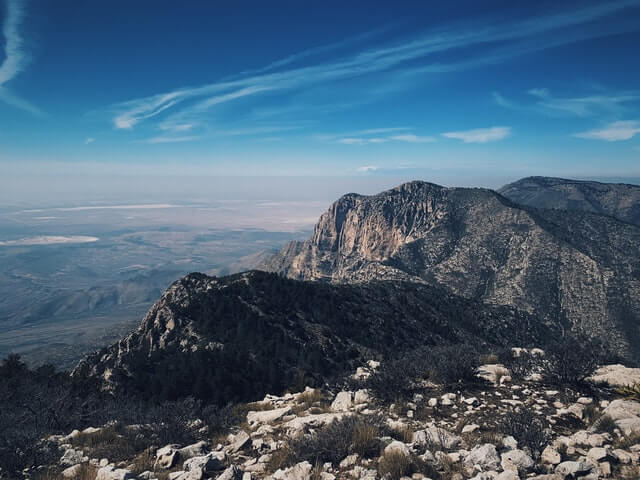 Another long journey today, but it's well worth it. You'll swap the desert lands of Big Bend National Park for the mountains of the Guadalupe Mountains National Park. Make a very early start and stop off in the town of Van Horn for a late breakfast.
As you carry on towards Guadalupe Peak itself, keep your eyes peeled for the population of bighorn sheep that call the area home. Stay the night in the park before tackling Guadalupe Peak the next day. It's a 6 – 8 hour round trip, but you won't want to do it in the midday heat!
A top tip, if you want to stay near the Guadalupe Mountains National Park and you have a bit more time, consider staying in El Paso. There are a lot of things to do in El Paso so if you're thinking of extending your trip for a day or two, this would be a worthwhile detour.
Best Things to Do: Clark Hotel Museum (Van Horn), Guadalupe Peak hike, Smith Spring Loop Hike from Frijole Ranch.
Where to Eat: Boots and Scoops, Mom's Kitchen, Cornudas Cafe.
Where to Stay: West Patio Bed and Bath, Farm Stay in Dell City
Day 6 and 7: Guadalupe Mountains National Park to Dinosaur Valley State Park (7 hours)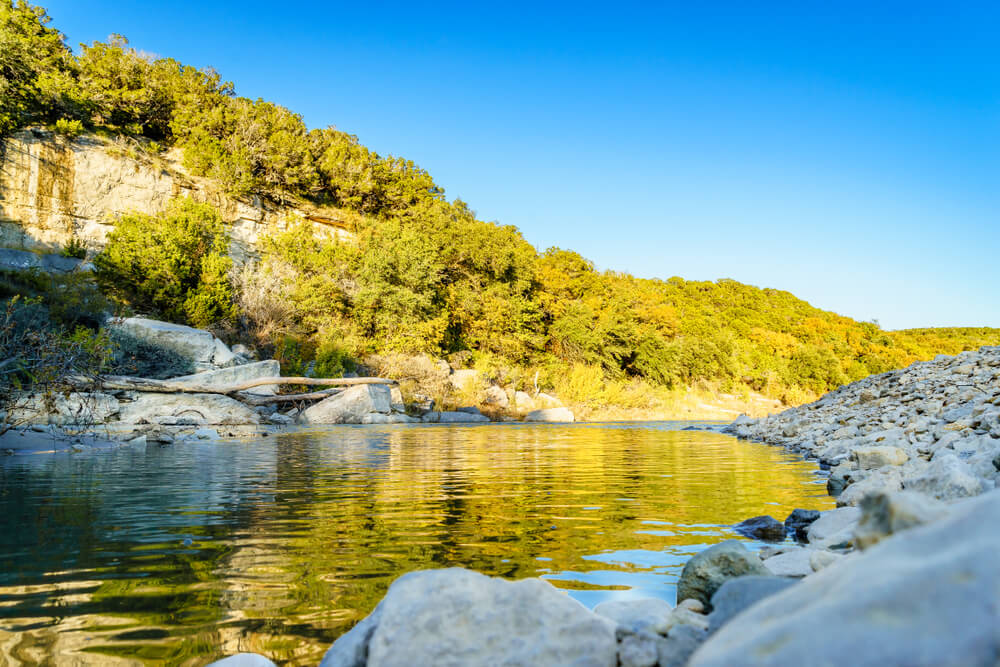 The quickest way to your final stop on this Texas road trip itinerary sees you leaving the state altogether! Yep, you'll pass through New Mexico on your way to Dinosaur Valley State Park along I-20 E. There are a few places to break up your trip (which you can do in one day or spread over two) on the highway. The first is near Sweetwater – the National WASP WWII Museum.
It's an off the beaten track tribute to the first women who flew aircraft in the military. Stop for a kolache at Texas Doughboys in Abilene before visiting the site of the Santa Claus Bank Robbery in Cisco. Stay the night in Glenrose before checking out Dinosaur Valley State Park. Then, it's a return to Dallas! If you still have time and want to visit some more, there's a lot of things to do in Dallas.
Best Things to Do: Dinosaur Valley State Park, National WASP WWII Museum, Old Rip Horned Lizard (Eastland), Site of Santa Claus Bank Robbery, Cisco.
Where to Eat: Texas Doughboys (Abilene), Hammond's B-B-Q (Glen Rose)
Where to Stay: Modern Farmhouse, The Glenrose Treehouse, Country Woods Inn
From: San Antonio
To: San Antonio
Total Distance: 279 miles
Days: 3
Top Road Trips Stops: Bandera, Kerrville, Fredricksburg, Enchanted Rock State Natural Area, New Braunfels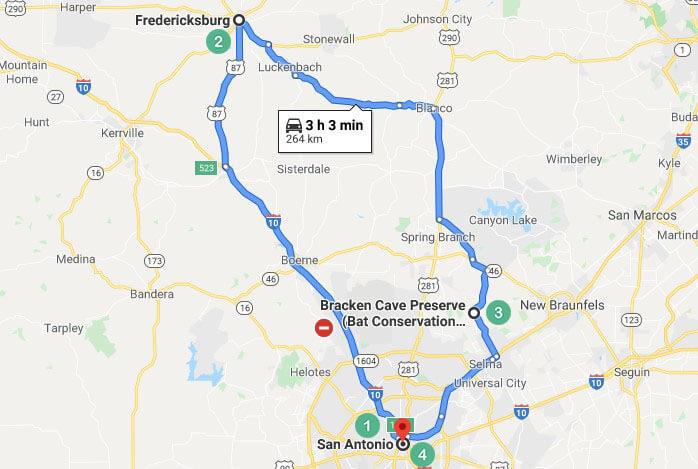 Are you looking for Texas road trip ideas that don't take up an entire week? Or perhaps you don't want to be driving for miles and miles in an unfamiliar state? Well, not to worry. This much shorter trip is made just for you. A road trip in Texas Hill Country combines beautiful scenery, BBQ spots, and cowboy towns. It's the true essence of Texas! And yes, there is some great hiking and climbing along the way.
Road Trip Highlights:
Oompah music at Ausländer Biergarten in Fredricksburg
Enchanted Rock Natural Area
Bracken Cave Preserve bat colony
Day 1: San Antonio to Fredricksburg (2 hours)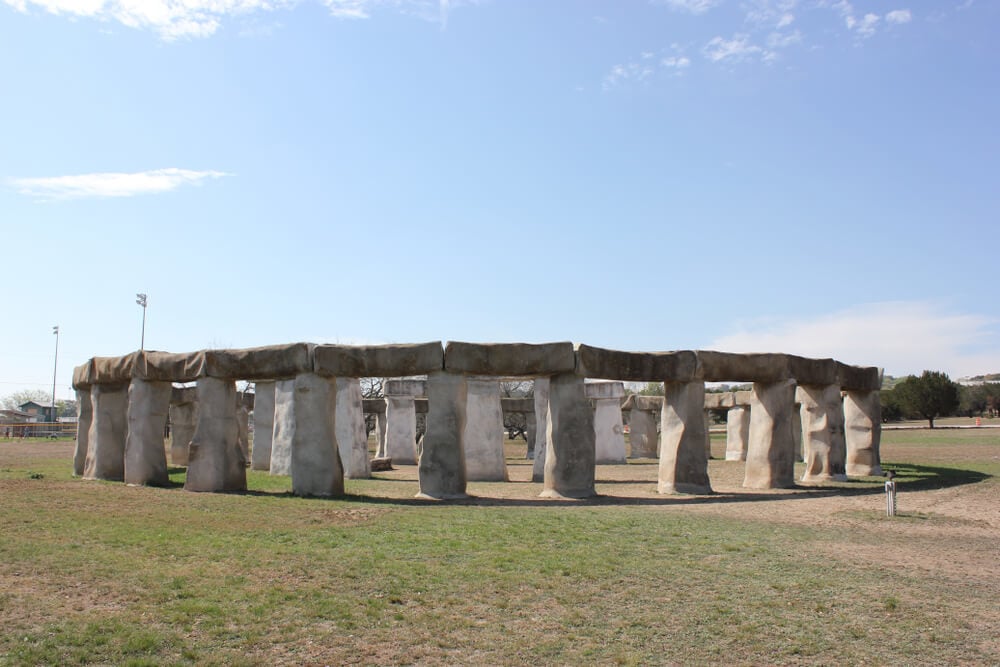 You can get from San Antonio to Fredricksburg in as little as an hour and ten minutes. However, that would mean missing out the charming towns of Bandera and Kerrville. Just a short journey west on Highway 16, Bandera is the self-titled Cowboy capital of the world. It's a good spot for lunch (or a late breakfast) before moving on to Kerrville.
If you didn't eat in Bandera, stop at Billy Gene's, where you can dine with views of the Guadalupe River. Not hungry? Check out Stonehenge II instead. Your stop for the night is Fredricksburg. You'll have to pinch yourself to be reminded you're not in Germany!
Best Things to Do: Frontier Times Museum, Great Western Cattle Trail (Bandera), Stonehenge II (Kerrville), shopping and eating in Fredricksburg.
Where to Eat: Old Spanish Trail Restaurant (Bandera) Billy Gene's (Kerrville) Ausländer Biergarten (Fredricksburg)
Where to Stay: Hotel Kitsmiller on Main, The Hideaway, Casa Tranquila
Day 2: Fredricksburg to Bracken Cave Preserve/New Braunfels (3 hours)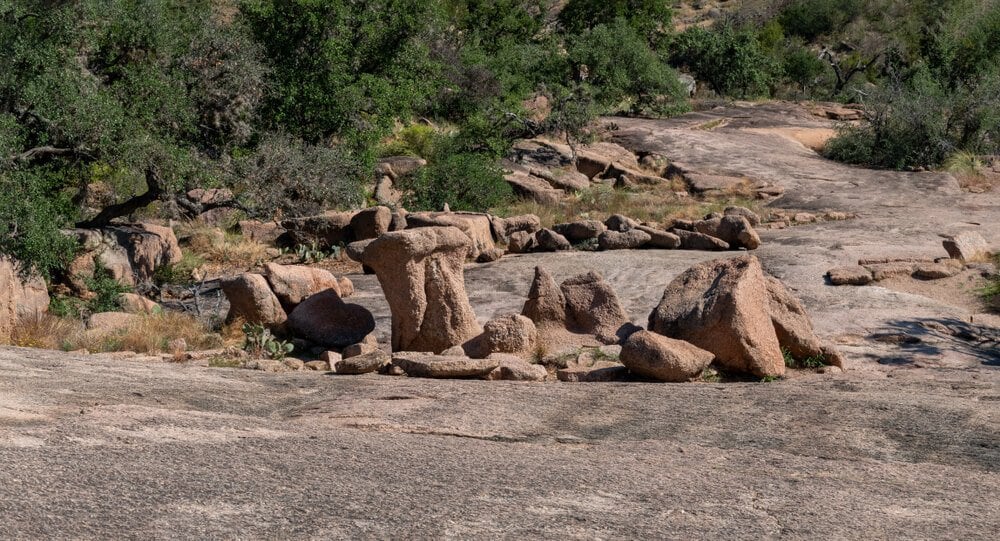 Head north from Fredricksburg to your first stop of the day – Enchanted Rock Natural Area. There are more than eight miles of hiking trails here, and rock climbing for more adventurous tourists. Don't spend too long here though, because your next stop is the beautiful natural spring of Hamilton Pool.
It's a protected nature reserve, and you can't swim here, but you're sure to get some fantastic photos so don't forget your camera. The final spot for the day is Bracken Cave Preserve. You'll want to get there before dusk, as it's home to the largest colony of bats in the world!
Day 3: Bracken Cave Preserve/New Braunfels to San Antonio (1 hour)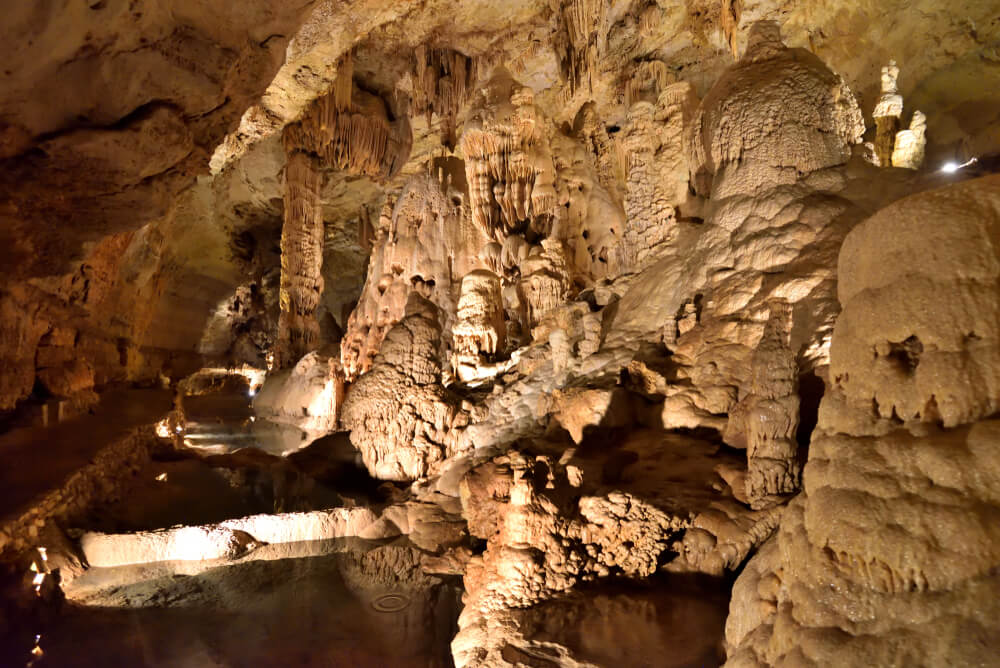 With the hot weather in Texas Hill County, you'll want to cool off, so head to Schlitterbahn Waterpark Resort. It's great fun for the whole family. Check out the cute town of New Braunfels and its shops and restaurants before a leisurely drive back to San Antonio. Once you've parked up, check in to your accommodation for the evening before going to the Japanese Tea Garden to decompress after a busy few days. Then, find somewhere for dinner on the River Walk!
Driving in Texas
There are two types of driving in Texas, and they're both very different – urban driving and rural driving. Urban driving is the same as in many cities across the US. Most cities operate a grid system, and it's easy to find your way around. However, San Antonio can be quite frustrating!
If you're driving in rural Texas, be sure to fill up when you can as there may not be another gas station for miles. It's also essential to keep bottled water in your car – it can get mighty hot.
Texan drivers can be quite aggressive, so make stops at roadside attractions on long rural drives to decompress. While it can be a challenge at times, don't let any of this put you off. Driving in Texas is a lot of fun!
Renting a Vehicle in Texas
It's really easy to rent a car, too. Go with one of the big companies at an airport or a major city, and you shouldn't have any problems. Your rental desk may encourage you to go for something bigger if you've booked in advance, but remember that you know best what you're comfortable driving.
When renting a car in Texas, do consider the following:
Age Surcharge: Drivers under 25 can expect to pay more to rent a car by roughly $30USD per day.
Deposit: Cash deposits are not accepted by most rental companies. Expect to pay somewhere between $100 and $300 USD on a debit or credit card. You'll get it back if the car is returned in the same condition as you took it!
Additional Driver Charge: Additional drivers can be added for as little as $10, provided they meet age and license requirements.
If you're feeling more adventurous, you can also tap into the van life to explore this beautiful state by renting an RV in Austin. You can do it from multiple other cities too because the RVs can come to you!
Texas law requires you to have a type of insurance called 30/60/25. Because you won't be able to drive the car away without this, rental companies can charge extortionate amounts. Get insured for a better price beforehand with RentalCover.com

Don't have a car? Well, we're going to have to sort that out! Use rentalcars.com to find the best deals on the web and save heaps of cash!
Road Rules in Texas
Rules for driving in Texas are pretty similar to those throughout the United States. You'll be driving on the right and passing on the left. However, each city may have a few subtle differences, so it's a good idea to check out those according to the city or cities you're planning to visit.
Some of the most important rules include using headlights when visibility is less than 1,000 feet. We'd suggest just using them all the time to be safe. It's against the law to litter from your vehicle, which carries a fine of up to $500. And, while the blood alcohol content can be 0.08%, it's best if you don't drink and drive.
There are a couple of unusual laws in Texas that probably won't make a blind bit of difference to your trip, but we figured you'd want to know anyway. While it's illegal to use a vehicle that doesn't have windshield wipers, you can't operate a vehicle without a windshield. Not sure what the wipers are brushing there!
And the road rules don't just stop at cars. In Texarkana, horses must be fitted with tail lights for nighttime rides. We don't think a horse could cover the distances we have in mind for you, though!
Insurance in Texas
We touched on insurance earlier, but here's a little more info. Texas law requires drivers to have 30/60/25 insurance. This is $30k injuries per person, $60k per accident, and $25k for property damage. This is the MINIMUM that you're expected to have.
This can be a bit confusing, especially if you're not from the United States. So, check out RentalCover.com. Their collision damage coverage and roadside assistance packages can save you money. Don't get ripped off paying over the odds with your rental company's insurance packages!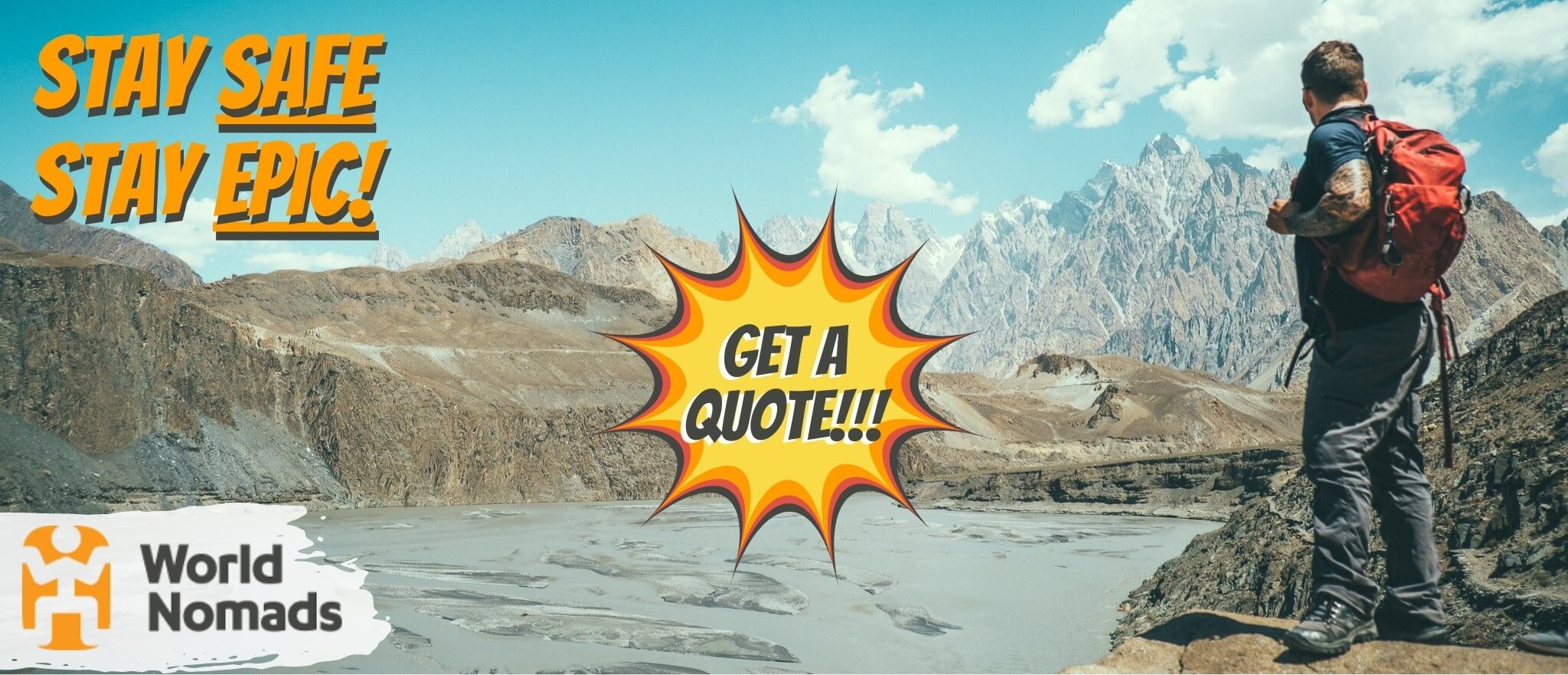 World Nomads' mission is to support and encourage travellers to explore their boundaries. They offer simple & flexible travel insurance, and safety advice to help you travel confidently.
They've been doing it since 2002 – protecting, connecting, and inspiring independent travellers just like you.
Get a quote below or read our in-depth review!
World Nomads provides travel insurance for travelers in over 100 countries. As an affiliate, we receive a fee when you get a quote from World Nomads using this link. We do not represent World Nomads. This is information only and not a recommendation to buy travel insurance.
What To Pack for a Road Trip in Texas
If you're not careful, Texas's wilderness will smack ya to next Monday. There are six road trip essentials I never go traveling without: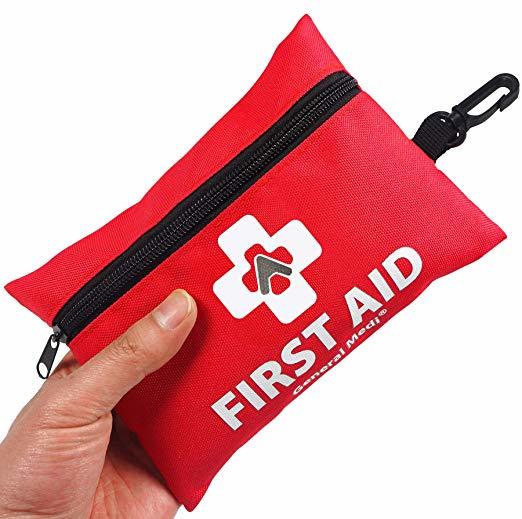 1. First Aid Kit: Even if you don't plan on doing anything extreme on your trip, like hiking, climbing, or other extreme sports, you never know what could happen. You could cut yourself while cooking, smash a finger in a car door, or burn yourself on a hot radiator. A first aid kit will be able to handle most of these minor situations.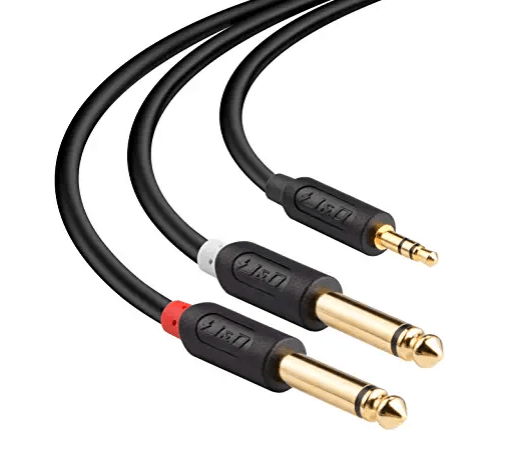 2. Aux Cord: One of the only things to do on a long car ride by yourself is to listen to music or a podcast. Since most people use their phones as an MP3 player these days, an auxillary cord is crucial to preserving your sanity. If there is no auxiliary port in your car, buy a radio transceiver or use a portable speaker.
3. Phone mount: It's very dangerous to be looking down at your phone while driving. If you need to have access to your phone, for maps and what-not, buy a mount for it. This way, you can keep your eyes on the road and your phone won't be far from your field of view.

4. Headtorch: Every backpacker should have a head torch! A decent head torch could save your life. If you want to explore caves, unlit temples, or simply find your way to the bathroom during a blackout, a headtorch is a must. Currently, I'm using the Petzl Actik Core rechargeable headlamp – an awesome piece of kit! Because it's USB chargeable I never have to buy earth polluting batteries.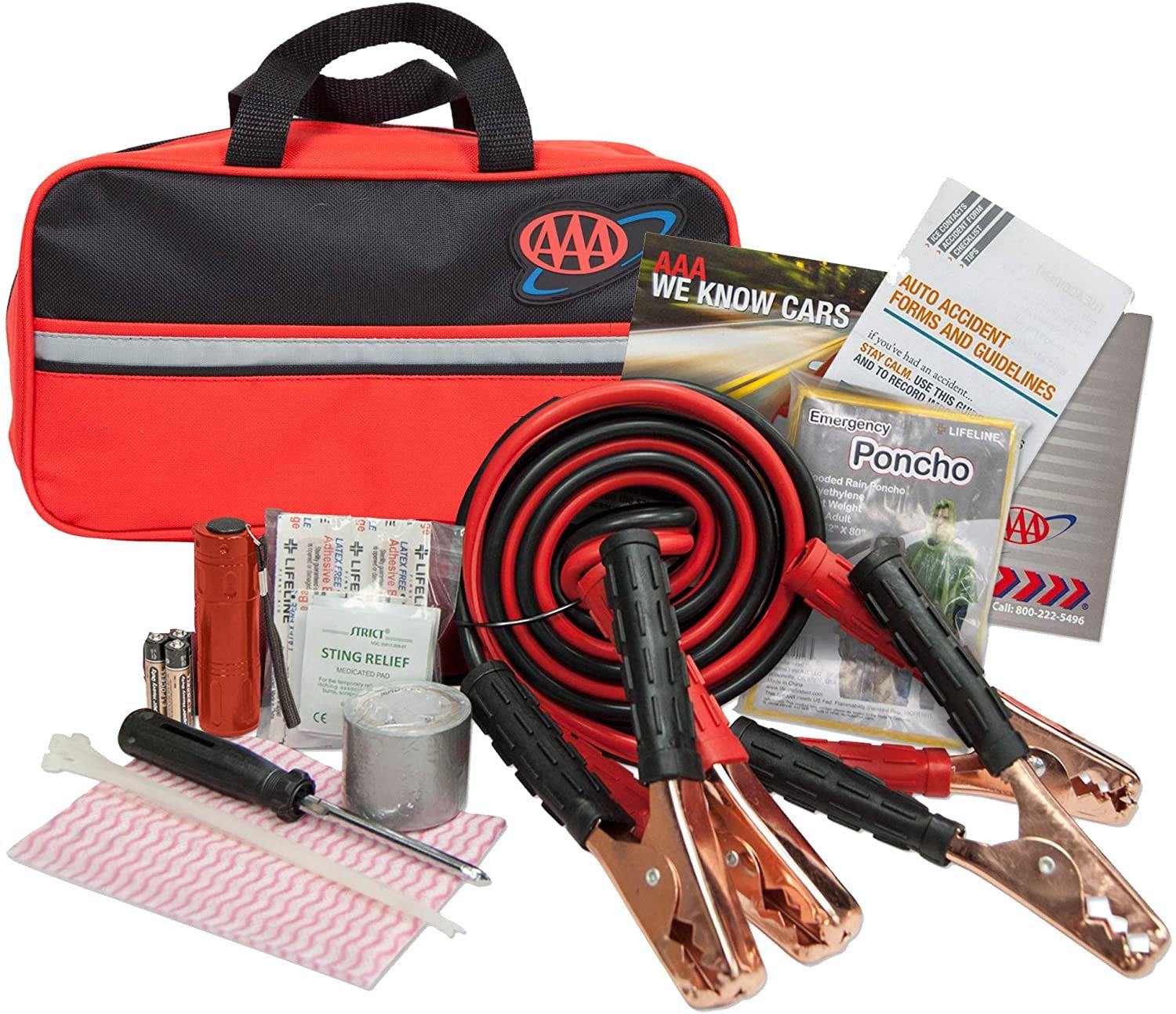 5. Roadside Emergency Kit: Just like you never know what could happen to yourself, one never knows what can happen to their car. A vehicle can mysteriously fail, break, run into a ditch; all that and then some. Most emergency kit include a pair of jumper cables, a tow rope, a set of essential tools, and ties.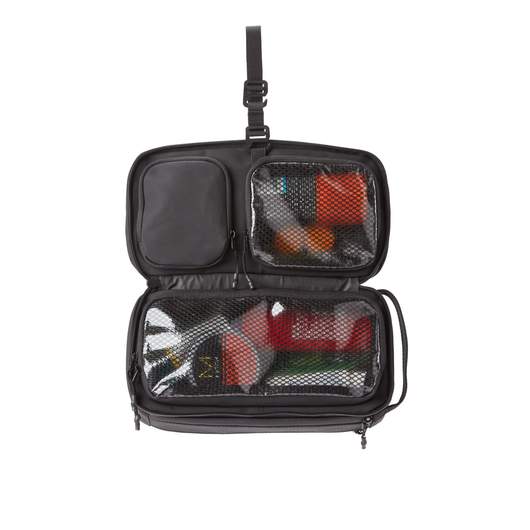 6. Toiletry Bag: I always travel with a hanging toiletry bag as it's a super-efficient way to organise your bathroom stuff. Well worth having, whether you are hanging it from a tree whilst camping, or a hook in a wall, it helps to have quick access to all your stuff.
Final Thoughts on the Best Road Trips in Texas
Well, that's just about everything covered, and you're ready for your road trip in Texas! Will you be soaking up the culture of the cities, imagining the battle scenes of the Alamo, or finding dinosaur footprints in a state park? All of this and more is possible on your Texan road trip.
We're sure that any of the three awesome road trips above will give you unforgettable memories of your trip to the Lone Star State. Just be sure to pick the one that's the best match for your travel style… and how much you want to drive. Trust us, it's (Fort) Worth it!
If you're thinking of exploring the neighbouring areas, check out our Best Road Trips in Southwest guide!
---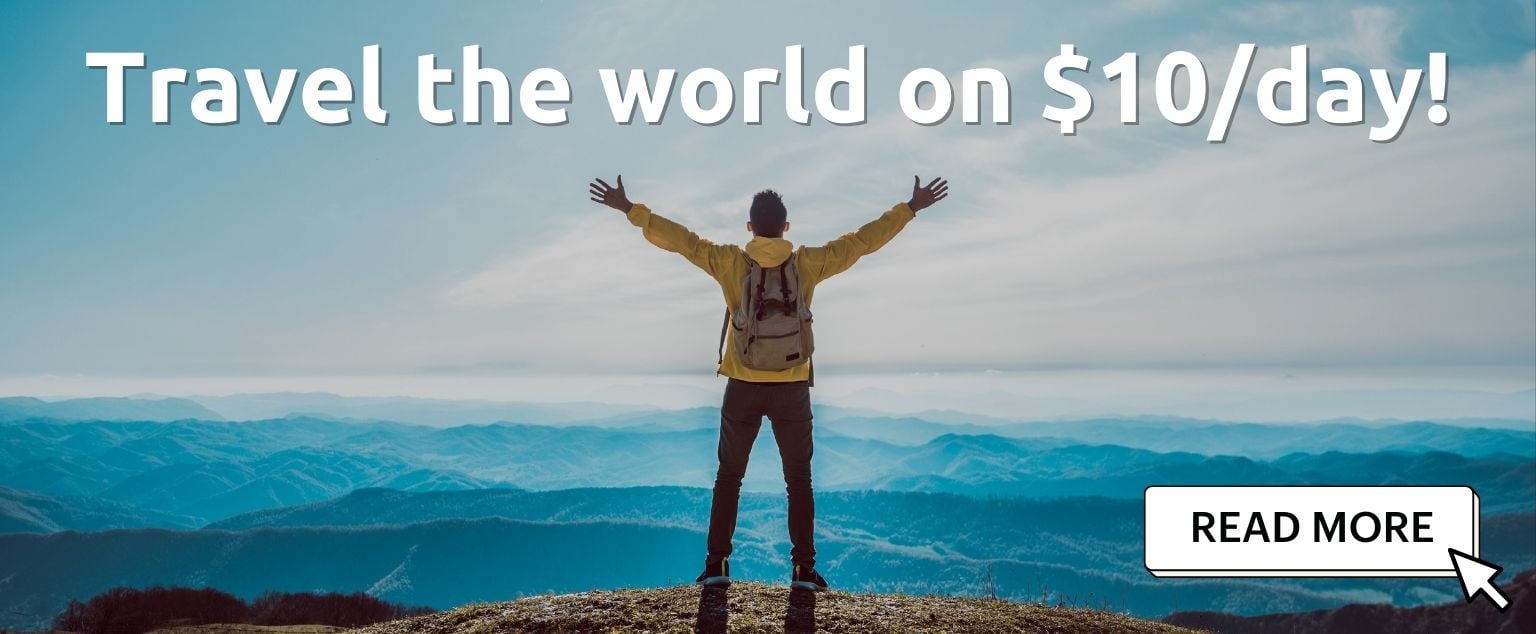 And for transparency's sake, please know that some of the links in our content are affiliate links. That means that if you book your accommodation, buy your gear, or sort your insurance through our link, we earn a small commission (at no extra cost to you). That said, we only link to the gear we trust and never recommend services we don't believe are up to scratch. Again, thank you!