Possibly the most famous of all Texan cities, Dallas is the commercial hub of the Lone Star state and is suitably decked out with historical monuments and a ton of heritage to soak up.
That means there are countless things to do in Dallas for the everyday tourist. From seeing the place where JFK was assassinated to learning all about cowboys (both old-time-y and American football-related), there are a lot of big sights going on here for the casual visitor. Getting a little bit deeper under the surface and finding some weirder attractions, however, can be a little more tricky.
And that's where we come in with this handy insider's guide to the best off the beaten track things to do in Dallas. Sure, you want to see the big sights, but once that's all done, we're going to help you get off the tourist trail and into the weird and wonderful that this city has to offer, from slices of oddball history to some little known local spots for taking a breath of fresh air in nature.
Dallas is famous for a lot of things, but one of the less nice claims to fame here is that it was the place where John F. Kennedy was assassinated. From the grassy knoll… or was it the sixth floor of the book depository…? Nobody really knows for sure. But learning about it is one of the best things you could do in Dallas.
It's possible to visit both of these places; the sixth floor of the book depository is now a museum dedicated to the assassination called, unimaginatively enough, Sixth Floor. Videos, photographs and various other artefacts paint a picture of that fateful day on November 22, 1963, when Lee Harvey Oswald (allegedly) shot and killed the president.
2. Ride the McKinney Avenue Trolley
Colloquially called the M Line, this trolley is a historic monument that's still chugging around the city streets today. It's super old school and makes for one of the most fun things to do in Dallas. Starting out on McKinney Plaza, you can travel Downtown on the trolley, through the Arts District.
It's a decent if actually very charming way to get around, you know, aside from just being a pretty cool thing to do in Dallas. It was actually founded in 1989, surprisingly, using restored vintage trolleys, inject a historic feel back into the Downtown area of the city.
For more Places to Stay, check out our Dallas Airbnb Guide!
These days, Dallas means the Dallas Cowboys. For those who don't know, they're a famous American football team, so going to see their stadium – either on a tour or seeing a game – would definitely count as one of the most quintessential things to do in Dallas.
You can go behind the scenes, see the press boxes, the radio box, the private suites, you can even walk onto the field itself and throw a ball – then finish up in the locker room. Now that's pretty cool. Fun fact: Apparently, the Dallas Cowboys' stadium – called Cowboy Stadium, funnily enough – is one of the most expensive sporting venues ever built.
What better way to see the sights of Dallas than from up high? Yes, that's right, the city's Reunion Tower is a landmark of the city that doesn't just look cool from the outside, but features a great observation deck to get a bird's eye view of Dallas from 561 feet up.
You'll get panoramic views of the city, which is great for snaps and selfies – of course. But if you are looking for something to do in Dallas at night, then you might want to stay for the evening and grab a few cocktails with the awesome views themselves. You can even get a bite to eat up here, too. Tip: a ticket costs $18 to go up.
Dallas does mean the Dallas Cowboys, but it does also mean that one TV show, Dallas. Naturally, this very famous TV series features a lot of sights and locales around the city itself. Even if you've never seen this icon of a TV show, you probably would've heard about it. Big hair, ballsy characters and ridiculous storylines brought a new kind of global fame to the city.
Southfork Ranch, a larger than life kind of place heavily featured in the show itself, can be visited. Step inside the rooms of the mansion (J.R.'s home), pretend you're wondering about who shot J.R. and visit the onsite museum to learn more about the show. This is another one of those most quintessential things to do in Dallas.
6. Pick up your very own stetson at Wild Bill's Western Store
Dallas being Dallas, it's probably one of the only places in the world where you can un-ironically enjoy wearing a cowboy hat, i.e. a stetson. And if you're into cowboy clobber, then you should definitely make a beeline for Wild Bill's Western Store; just look out for the giant, neon-lit cowboy boot outside.
Visiting this mecca is one of the top things to do in Dallas. It's been going for 40 years and has pretty much anything you could ever desire for your cowboy outfit needs. We're talking big ol' buckles, boots, belts, and – of course – hats. There are the obligatory shirts and even saddles if you feel like going the whole hog.
Just when you thought Dallas was all about cowboys, here come the knights to completely blow your expectations out of the water. It's one of the weirdest, most unusual things to do in Dallas – especially if you've never even been to the US before (because then you'll know about this one) – but we would say a night at Medieval Times (dinner & tournament, obviously) should be on your to-do.
As the name suggests, this is basically a medieval banquet. Yes, medieval. Sit, have dinner, drinks, and watch the madness unfold below: we're talking jousting, sword fighting, horse riding, and other feats of medieval chivalry. Kind of like cowboys, but with armour. And older.
8. Visit The Chapel of Thanksgiving
If you're looking for more unusual things to do in Dallas, then you might want to remember this one. The Chapel of Thanksgiving is possibly unlike any church you will have ever seen.
Situated at Thanks-Giving Square, this is a reflective space open for people of all faiths and beliefs to sit and contemplate. Aside from its commendable, spiritual & social credentials, this place looks awesome: it's a spiral shell-shaped building that sits peacefully with gleaming skyscrapers towering above it. Architecture fans should definitely take a look, even if you don't feel like being meditative.
9. Try your luck at the National Videogame Museum
Dedicated to video-games (obviously) the National Videogame Museum is definitely one of the most unique things to do in Dallas. Aside from being unique, if you're into video-games, then you will also think this place is very, very cool.
It's the first museum dedicated solely to video-games in the whole world. Here you'll see walls of controllers, laid out according to timeline so you can see the developments unfold. There is also a wall of consoles some of which you may fondly remember. There's even an '80s living room, for extra nostalgia, just to show how an old-school console would have fit into everyday life. We love it.
10. Try To Escape From The Escape Game!
If you are after something challenging, immersive but totally then then the Escape Game Grapevine may be just what you are looking for. The Escape Game features a variety of different rooms which participants (that's you and your crew) must try to escape from by working as a team, solving clues and completing puzzles.
All of their games are designed to be suitable for everybody, from first-time players to experienced escapologists. No matter which one you decide to play, you're sure to have an absolute blast!
Like many cities in the world that welcome a lot of tourists, Dallas is a safe city. However, like most cities, there are certain that aren't safe as others – chances are you won't be going there, though.
One thing you should watch out for is leaving valuables on show in your car – this is a no-no (car break-ins do happen). There are some hotels and motels around the freeway that you should avoid; these are hotbeds for drug dealing and prostitution. Most places to stay in Dallas are super nice, but keep your wits about you!
Be careful of the roads in and around Dallas; if you're not from here, you'll have to be aware of drivers being faster than you may be used to and cutting you up/overtaking you unexpectedly.
Other than that, there's not too much to worry about in Dallas. Usual things apply, like not wandering down ill-lit roads after dark, sticking to main thoroughfares on foot, and being careful of your belongings. Read our tips for traveling safely before you fly and always get travel insurance. Check out our roundup of the best travel insurance.
11. Ride the Las Colinas gondola
Looking for something to do in Dallas at night? Well, then we would recommend taking a short excursion to the upscale neighbourhood of Las Colinas. Here you'll find a pretty cool canal system – the Mandalay Canal, as well as Lake Carolyn – that, interestingly enough, you can actually navigate by boat.
Actually, you won't be doing the navigating: a gondolier will be doing that for you. The best way to see the canals, we would say, is in the evening, which is when you can actually opt for a dinner or some drinks whilst your gondolier ferries you around. They may even sing you a song if you're lucky. Fun fact: these were originally planned as legitimate transport between Las Colinas office buildings.
11. Catch an evening show at the Dallas Arboretum
The Dallas Arboretum isn't just a beautiful botanical garden; this 66-acre slice of nature also plays host to performances once the sun goes down. The normal times of the arboretum are from 9am to 5pm, but there are often public events that take place after dark on Thursdays.
Bands and other live musical performances grace the Dallas Arboretum in an ongoing concert series, making for one of the coolest things to do in Dallas at night. Everyone sits outside on picnic blankets watching the music and kicking back with friends and family. A nice community feel.
If you want something to do in Dallas at night, and you're a fan of, well, drinking, then hitting up the city's bars is a good bet. However, rather than simply walking between the bars, why don't you ride between them in mobile bar on wheels!!!
The Lone Star Pedal Bar is a good way to do this. It's infinitely more fun than simply walking around the bars and drinking holes of Dallas. The multi-seat bike/bar is a lit up affair (you can even take your own drinks) that sees you and friends drinking your way around Dallas. There's even a sound system. Definitely fun, definitely silly: we're all for it.
Looking for a specific place to stay? These are our highest recommendations for places to stay in Dallas.
This apartment will exceed your expectations immensely! You will find yourself mesmerized by the views from the rooftop, with panoramic views of the city lights and all of downtown. You may even end up staying there, sunbathing in the pool for most of your trip. Yeah, that's right; the pool has lounge chairs in the water! Yet, you did come here to see the city, and this location is centrally located. Meaning, you don't need to move your car once you arrive. Huge perk!
The Statler hotel is located in lively and vibrant downtown Dallas. It is within walking distance of delicious restaurants, boisterous bars, and incredible shops. It also has an outdoor pool and a great on-site restaurant. All of these things combine to make it our choice for the best hotel in Dallas.
Best Hostel in Dallas: Deep Ellum Hostel
Located at the heart of Dallas' nightlife and entertainment district, this hostel is surrounded by bars, clubs, restaurants and shops. It has brand new bedrooms, a well-equipped kitchen and a comfortable common room. Each bed has its own plug, mini-fan and reading light. It's no wonder this is our pick for the best hostel in Dallas.
Dallas West Village is where the food is at in this Texan city. It's a mouthwatering, multicultural melting pot of food where you can eat anywhere from low-key eateries and dessert shops, to more swish, romantic places.
So if you and your partner are foodies, you'll find that getting a bite to eat at one of the many places in West Village is one of the best things to do in Dallas for couples. There's Baboush, for instance, for Mediterranean romance, or alternatively, you could hit up Malai Kitchen for Thai cuisine in a serene setting, or Cafe Pacific for old-school elegance. You'll be spoilt for choice.
14. See the sunset from aboard The Spirit of Dallas
Set on White Rock Lake, the well known Spirit of Dallas is a 30-foot catamaran that offers up a tranquil experience of water-based romance. You'll be able to get to grips with the beauty of the lake, and its wildlife, as you sail on the glassy waters of the lake.
Run by a couple who in 2017 decided they wanted to share their passion for the lake and yachting, this is a free-of-charge trip where you'll be sailing around via wind power. It's pretty cool and heading on the boat at right time is definitely going to be one of the most romantic things to do in Dallas: we're talking summer sunsets, of course.
Head up in the evening for a sunset view of Dallas – all 360-degrees of it from 470 feet! High-definition telescopes are available to enhance the experience as the wind blows through your hair on the outdoor observation deck (there's an indoor one too for the faint-hearted). If you make this one of your first stops, an interactive touch screen will introduce you to all the local landmarks and attractions to add to your itinerary throughout your time in this exciting city.
16. Hang out in the Klyde Warren Park
If you're looking for things to do in Dallas on a budget, we'd recommend simply taking some time out in the urban green space that is Klyde Warren Park. Built over a freeway, which is pretty cool in itself, it's open from 6am till 11pm, there are a load of interesting activities going on in the park. But you might want to just pick a bench and watch the world go by.
It's a unique space in amongst the skyscrapers where you'll find more than just benches, though: there's a grand lawn, a performance stage where you can see free shows, jogging trails, and a play fountain to name just a few things. Getting here is a simple matter of taking the historic M Line trolley.
17. Have fun 'til Midnight at the Nasher
The Nasher is an art centre that puts on a bunch of free events in Dallas. There are things like outdoor concerts taking place at the Nasher Sculpture Center Garden (6pm until midnight), featuring local and regional performers alike.
But if the idea of music doesn't cut if for you, then don't worry. You can easily just wander around and take in all the art and sculpture going on here, or you could catch a movie, as there are free screenings. There's also picnic baskets for sale and other food vendors to fill your belly with. It's easily one of the best free things to do in Dallas; you could spend all day here.
18. Spot the Travelling Man around the city
Who is Travelling Man? He's all over the place, apparently. And he's not an actual person either: it's a trio of sculptures that you can find as you explore the city. And finding him is going to shed light on exactly why it is he's a thing and how he came into being.
The brains behind the pieces is artist Brad Oldham; the sculptures are constructed from metal sheets held together with rivets (off cuts from old locomotives, apparently), and is intended to show off the heritage of the railway in the city and the surrounding neighbourhoods. Named "Awakening", "Waiting On The Train", and "Walking Tall" it's all pretty impressive. We recommend searching him out!
Books to Read in Dallas
North Dallas Forty – A satirical novel about American football decadent lifestyles and shady dealings. Includes drugs, sex, abuse, and general mayhem.
Afoot in a Field of Men –A series of tales about an exceptional woman who tries to protect her family from the likes of landlords, religion, dogma, and just overall asshole men.
Red-Dirt Marijuana and Other Tastes –A collection of short stories by Terry Southern, who was one of the most influential writers of our time. More famous for his screenplays (Dr. Strangelove, Easy Rider) but no less impressive with contemporary literature.
If you're in town with your family and you're desperately looking for things to do with kids in Dallas, fear not because we have the perfect solution: Legoland. How could this not be anything but awesome?
Legoland is an unreal destination. For younger children, they can just sit around and play with Lego all day – that will entertain them for hours. For older children, there are rides, experiences, and even a 4D cinema to discover. It's basically an amazing time for any keen fan of Lego. You can even embark on a Lego brick-making factory tour and see dioramas of Dallas made entirely with Lego.
20. Hit up The Katy Trail
If theme parks aren't your scene, and you and your children need something to do that's a little more in touch with nature, then this will definitely be one of the best outdoors-y things to do for you.
The Katy Trail is the longest nature trail in the entire country, spanning 237 miles along the MKT railway line. It's flat, so it can be easily walked for any age, but that also means that it's perfect for a cycle. Rent one in town and pedal along with your little ones, enjoying easily one of the best things to do in Dallas for families. A bicycling dream, by all accounts.
We don't expect you to cover the 237 miles of the trail. You can do as much or as little of it as you like.
Not far from Dallas is Fort Worth, one of the fastest-growing cities in the USA. But you won't be here to note how quickly the population is expanding or anything like that: Fort Worth is prime cowboy country and a great place to soak up some of that good ol' fashioned Old West history.
Specifically, you could visit Hell's Half Acre – a former red-light district with saloons and all that jazz. You could visit the Cattle Drive Visitors Center, or even hit up the Stockyard Station for a spot of horseback riding and rounding up cattle. As well as that you can check out the Texas Cowboy Hall of Fame or go to Cowtown Colosseum, where the first indoor rodeo was held in 1918. This is one of the best day trips from Dallas.
22. Spend some time at Little Elm Sandy Beach
Dallas may not be famous for its beaches because, um, it's not on the coast, but you can still find a little slice of sand and watery stuff to enjoy here. On the shores of Lake Lewisville, you'll find Little Elm Sandy Beach, perfect for a swim and a chill on a sunny day.
Definitely one of the best things to do in Dallas in summer, it's a great spot for getting out on the water with a kayak or fishing, or any number of outdoors-y activities (there's even volleyball courts). Then again, in winter you can still visit, but enjoy toasting marshmallows around a fire. It's super local and not very touristed, making it a great off the beaten track thing to do in Dallas, too.
23. Go shopping at a themed mall
You may not have the funds to shop 'til you drop, but you should still go and check out Highland Park Village for the architecture alone. This mall was themed in Spanish Colonial Revival style, with terracotta roof tiles and adobe facades for a shopping plaza with a difference.
There's another claim to fame here: Highland Park Village was the first self-contained shopping centre in the US, having been opened in 1931. It's even been made a National Historic Landmark. The 70-plus stores here may be high end, but it's still well worth a visit for something unique to do in Dallas.
24. Enjoy a trip to Crow Museum of Asian Art
Set in Downtown Dallas, specifically at the University of Texas at Dallas, you will find the Crow Museum. This place was opened in 1998 and aims to showcase all sorts of Asian Art, from Southeast Asia to Chinese, Japanese and Indian art.
Spanning all the way from 3500 BC to the modern-day, the museum is the legacy of Mr. and Mrs. Crow, who brought their first pieces of Asian art in the 1970s and never stopped collecting. Well, you'll have them to thank when you're marvelling at ukiyo-e from Japan in the middle of Texas' commercial hub.
Thanks to our list of things to do in Dallas, chances are you won't be stuck on activities in this iconic city. Then again, if you're spending a little longer here, you might want to get out and explore the surrounding area which is definitely something we recommend. To give you a little inspiration, here are a couple of our favourite day trips from Dallas.
Take a trip to the town of Terrell
Terrell, just a 40 minute drive from Dallas, is a railroad town that began in 1873, named after pioneering settler Robert A. Terrell. The town provides an interesting insight into the history of the region and has an abundance of Victorian and Revival era buildings, which are charming enough to make at least a half-day of wandering and snapping for your Instagram.
The Terrell Heritage Museum can tell you more about the area – in the form of art, that is. But you can also visit the No. 1 British Flying Training School Museum, telling the story of a little known training school where pilots during WWII came from Britain all the way to Texas to earn their wings. The town of 20,000 people doesn't get many visitors, but it should: it's a small, quaint, charming Texas town.
Explore the old houses in Jefferson
Though it's a 2 and a half-hour drive from Dallas, making your way to historic Jefferson would be a great idea if you have more than just a few days' stay in Dallas. This is a pre-Civil War town, with plenty of architecture and historical sights and monuments to soak up. If you're a history buff and you feel like getting in touch with an America of the past, then here's the place to come.
In Jefferson, you can shop for antiques, take a riverboat ride, hit up the Jefferson General Store in its original 1860s building, and generally feel like you're genuinely taking a step back in time. There are a ton of boutiques, museums and churches to discover here, making for one of the best day trips from Dallas. The catch is that you'll have to get up pretty early to fit it all in!
With all of these day trips and things to do in Dallas, you now have a lot to organise. It's all well and good knowing what you're going to do, but putting it in some logical order that makes sense for your schedule is the hard part. That's why we have decided to come up with this handy 3 day Dallas itinerary, making sure that your trip to this iconic city goes off without a hitch.
Day 1 – Cowboy Dallas
Start your day off with probably one of the quintessential things to do in Dallas: going to the Sixth Floor Museum. Learn all about the assassination of John F. Kennedy before wandering the grassy knoll and paying your respects at the JFK Memorial. When you're done, think about all the conspiracies the events over some lunch at nearby Ellen's for a Southern-style diner.
After lunch, we think it's high time you go shop for some cowboy-worthy goods over at Wild Bill's Western Store. Lucky for you it's just a 3 minute walk from Ellen's. Pick up a stetson, maybe a Texas-state-shaped belt buckle, or nothing at all and enjoy browsing all the wares in this amazing shop. Suitably kitted out you'll be ready to go to Cowboy Stadium. Not strictly cowboys, this still rates highly.
It's just a 22 minute drive (take a cab or get an Uber). Tour the stadium and learn about this iconic American football team. Afterwards, we'd recommend getting a lie of the land at Reunion Tower. It's tall and it's got a city skyline vistas – all just a 25 minute drive from the stadium. Come for sunset, then stay for dinner and drinks at this restaurant with a view.
Day 2 – Artsy Dallas
Begin your morning on day 2 with a dive back into the retro goodness that is the National Videogame Museum. Browse the controllers and consoles, and get some truly nostalgic feels before grabbing a spot of brunch at the nearby 5th Street Patio Cafe. From your brunch spot, make your way to the Arts District. This area of town is filled with all the trendy stuff you could imagine.
Specifically, we say you should make a beeline for the Crow Museum, where you can get to grips with a whole lot of Asian art from thousands of years ago to the present day. After that, it's just a hop, skip and a jump to Klyde Warren Park where you can have a spot of lunch at Savor, or Relish which is a hamburger joint.
After the park, it's a simple matter of strolling to the Nasher Sculpture Center Garden for yet more art and your evening entertainment. Catch a show, or simply enjoy the ambience as the sun sets, and then ride the historic trolley back to Downtown where you can finish your day off at the Chapel of Thanksgiving. Go for post-reflection cocktails at The Mitchell (bar snacks, too).
Day 3 – Fun Dallas
Start your day with an early morning trip to Little Elm Sandy Beach which is a 55 minute drive. Enjoy a morning spent lounging around on water's edge, or kayaking, or swimming (weather dependent, of course), and have a bite to eat at Waters Edge Cafe, which serves up New Orleans-style cuisine. After that, trek back into town via White Rock Lake and set sail on the lake.
You'll be heading out on the free of charge catamaran Spirit of Dallas for an informative, and very beautiful, cruise. After this, it's simply a 10 minute drive south to Dallas Arboretum and Botanical Gardens. Take a stroll around the various lakeside trails and forested paths before heading back into town for the start of a fun evening at Dallas West Village, a 20 minute drive away.
Make sure you 100% have dinner at Public School 214 – a school-themed restaurant, complete with times tables hanging from the ceiling and a periodic table-esque menu (definitely one of the coolest things to do in Dallas). Have a drink or two at the historic Uptown Pub or get great views at Upside West Village – a cocktail bar that's open till midnight.
Don't forget your travel insurance for Dallas
World Nomads' mission is to support and encourage travellers to explore their boundaries. They offer simple & flexible travel insurance, and safety advice to help you travel confidently.
They've been doing it since 2002 – protecting, connecting, and inspiring independent travellers just like you.
Get a quote below or read our in-depth review!
World Nomads provides travel insurance for travelers in over 100 countries. As an affiliate, we receive a fee when you get a quote from World Nomads using this link. We do not represent World Nomads. This is information only and not a recommendation to buy travel insurance.
Here are some quick answers to common questions about what to do and see in Dallas.
Dallas is well established as a much visited city. This means that although sights abound, so do tourist crowds. Therefore taking time to get away from the herds and find your own favourite spots in Dallas will go a long way to making sure you have a blast on your trip to Dallas.
We've done our absolute utmost to include a load of cool, unique things to do in Dallas. Whether you're travelling here alone, with buddies or as a couple, we've got you covered. Likewise if you're here for cowboy fun, a little bit of hiking, or looking for some after-dark activities, you'll find something that suits you.
---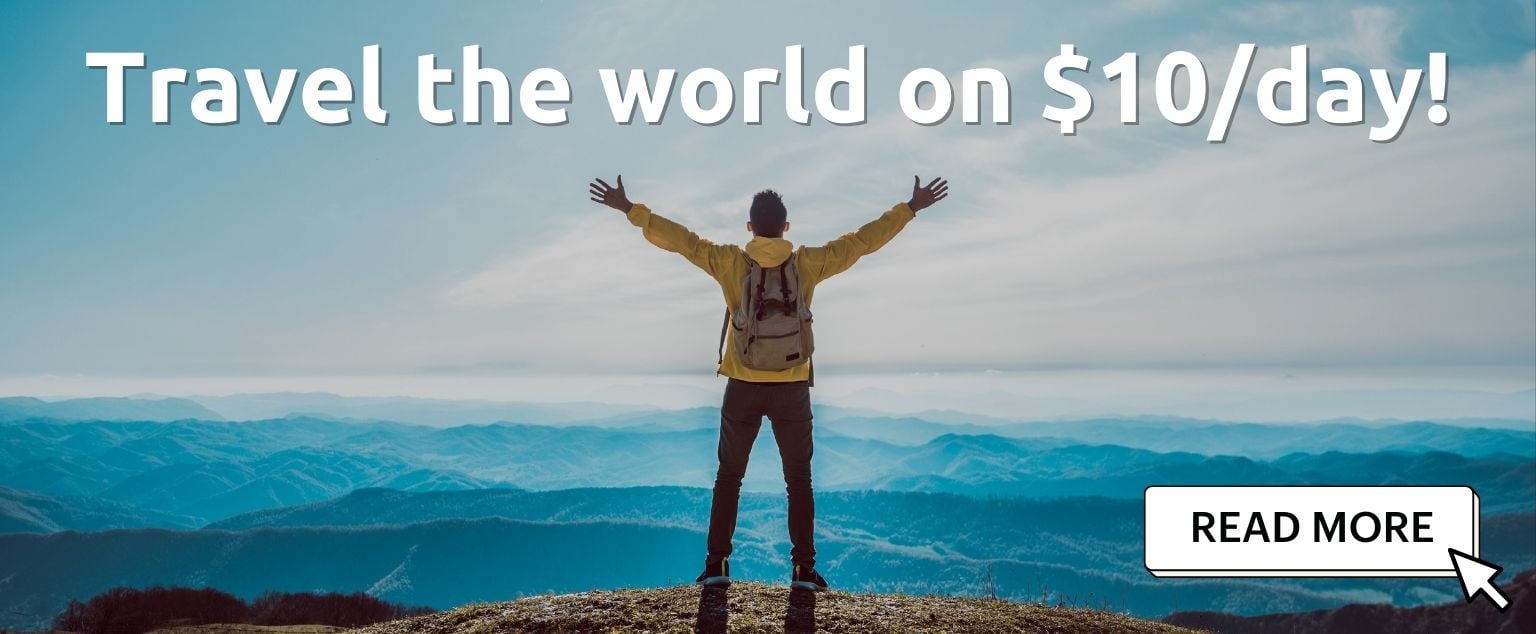 And for transparency's sake, please know that some of the links in our content are affiliate links. That means that if you book your accommodation, buy your gear, or sort your insurance through our link, we earn a small commission (at no extra cost to you). That said, we only link to the gear we trust and never recommend services we don't believe are up to scratch. Again, thank you!