Sadly, Dallas ain't no cowboy ranch no more. No tequila slamming Tex-Mex into baby horses, no highway shoot outs at dawn, and nobody nicking pies from windowsills.
No, Dallas is a shiny, modern and utterly changed entity.
There is much better hygiene, an arts district larger than any in the U.S, and a park that they decided should cover up the highway. That way highway shootouts are badly lit and no one gets hurt.
Of course, there are many great places to stay too!
But which has the greatest purchasing power? Which has the shiniest doorknob? And where are you going to find a fat, greasy steak for your daily skincare routine?
My COSMICALLY CHARGED guide to where to stay in Dallas shall be bringing all of these answers and more, perfect for helping you discover your perfect ranch away from home. *Ahem*, your perfect home away from home.
Let's check out Dallas, TX.
For those backpacking Dallas, I advise avoiding the only hostel in town, and instead grabbing some mates and tactically striking a cheap Airbnb. It is the only way.
For others, I would strongly advocate for goat yoga, and making sure you have brought enough clothes that don't cover you very well, because it gets hot (especially in the summer).
For everybody, these 3 top places to stay in Dallas are sure to solve some issues…
If you're heading to Dallas with a an oversized family or group of people you would call friends under mild duress, this Dallas townhouse shall suit all needs. With great connections to both uptown and downtown Dallas, you can move through the city with ease.
The rooftop terrace is the best bit, and comes equipped with a 57″ flat screen, a grill, and beer/wine coolers. If you're looking for some unforgettable evenings and a little refined chaos, this is a superb choice of venue. One of the top places to stay in the city undoubtedly.
The Bishop Arts hotel is set on giving you bang for your buck. Perfectly set up for longer stays, the hotel offers entire apartments that will make your time in the city super enjoyable. Just twenty minutes from the city centre by bus, there is some great stuff to enjoy nearby too, including the Oak Cliff Founders Park, the Winnetka Memorial Park, and the Twelve Hills Nature Centre.
There are a limited number of hostels in Dallas (i.e zero), but I've put budget hotels where I can, to help you keep your trip wallet friendly!
Coming in above all luxury hotels, spoilt kittens, and droopy concrete blocks, we have the relaxed and pristine Rosewood Mansion. Offering a restaurant, spa and fitness centre, this beautifully restored property tops all others in terms of service, exceptional upkeep, and an outrageous outdoor pool.
I highly rate this uptown Dallas property, so you should probably stay here. Failing that, just turn up for lunch, which is great too.
Yes, Dallas has more than one neighbourhood! This makes sense.
There is plenty to see and do in Dallas for curious travellers, from sampling savoury Tex-Mex and listening to live music to exploring the city's rich history and diverse culture.
At the centre of Dallas is downtown. This part of the city is packed with landmarks and top places to visit, as well as restaurants, bars, shops and clubs. You'll find skyscrapers and government buildings, as well as the historic West End.
Located within the downtown areas, but with more class, is the Dallas Arts District. Catering to finer palates than mine, there is plenty to do for the culture lovers. Think orchestras, museums, and live performance you can tell your grandma about without being embarrassed.
East of downtown we find Deep Ellum. A haven for blues, jazz and rock artists, Deep Ellum is a neighbourhood with music in its soul. In Deep Ellum, you can listen to live acts, as well as visit some of the best bars, clubs and nightlife options in the city.
Head north and you'll arrive in Uptown. One of the more sought-after neighbourhoods in Dallas, Uptown offers the best of the suburbs (including some fit Airbnbs) but is also in close proximity to downtown.
And finally, we have the Bishop Arts District. Located southwest of downtown, this hip and trendy neighbourhood has cool shops and fashionable boutiques. If you're looking for the best hotspots in Dallas, this is your go-to neighbourhood!
There are a great number of awesome day trips from Dallas too, so no matter where you stay you will have that option too!
Dallas is a beast of a city, and unless your road tripping Texas, or have easy access to a car, it can feel too big. The answer to any distance problems you may have is in staying in either Deep Ellum (for excellent nightlife), or downtown Dallas. They are bit tighter.
Tighter is often better. Let's check out some bricks in Dallas!
1. Downtown Dallas – Where to stay in Dallas for the First Time
Downtown is the most central neighbourhood in Dallas. One of the most populated areas of the city, downtown is famous for its skyscrapers, pro sports teams, and its rich and interesting history.
Within downtown Dallas, you'll find an eclectic mix of activities, attractions and landmarks, everything from the Meyerson Symphony Centre to the Dallas Museum of Art and the Sixth Floor Museum. No matter what you're interested in, downtown Dallas has something for everyone, which is why it is my recommendation for where to stay if you're visiting for the first time.
Love to shop? Downtown Dallas is also packed with all kinds of shopping options, from big box stores and massive malls to one-of-a-kind shops and vintage boutiques.
Along with a top-tier outdoor skypool, this Dallas Airbnb offers a game room, lounge, and a 24-hour fitness centre. Whether you're looking for business or leisure, staying in this brilliant apartment will give you all the beans you need for consistently great days.
With fibre optic broadband, fantastic views of the surrounding downtown area, and an on-site taco bar, your stay in Dallas, Texas will be top-notch.
Best Budget Hotel in Downtown Dallas: Jurny Apartments
Featuring a fitness centre and air conditioning, this cheaper option can help you lower the price of your stay in Dallas. All units come with a great kitchen, TV, living room, and private bathroom. The apartments are within walking distance of the JFK memorial, Pioneer Plaza, the sixth-floor museum, and the Dallas convention centre subway stop.
If you want a place in the middle of the action, this is one of the cheapest ways to get it!
In the realm of luxury hotels, Hyatt is a well recognised and respected label, and this Dallas project of theirs is absolutely no exception. A seasonal outdoor splash pool is available for cooling yourself down on hot Dallas days, you can get yourself suitably tipsy at the bar before heading out to a concert, and there is a fitness centre to avoid.
With a professional round of furnishing and great spaces, this hotel is sure to make your stay in Dallas memorable.
Things to Do in Downtown Dallas
Catch a show at the Majestic Theatre.
Dine on delicious American dishes at the Woolworth.
Eat incredible food at Opus.
Get super hands-on with a JFK assassination tour, exploring the area where he was shot and the famous "grassy knoll"
Enjoy unparallel views from the Reunion Tower.
Explore Dallas City Hall.
Look at the statues in Pioneer Plaza.
Join a Dallas Sightseeing tour, one of the best ways to get to grips with the city quickly!
Shop for treats and souvenirs at the Dallas Farmers Market.
Skip the hassle of booking transport with a Fort Worth half-day tour, getting to know the history and impressive architecture of this local attraction.
View exquisite works of art at the Dallas Museum of Art.
Visit the Sixth Floor Museum at Dealey Plaza, which chronicles the life, death and legacy of President John F. Kennedy.
2. Deep Ellum – Where to stay in Dallas on a budget
Located just east of downtown is the lively and vibrant neighbourhood of Deep Ellum. A hub for entertainment and live music, Deep Ellum is perfect for music lovers and anyone looking to rock out all night long.
This compact area also boasts an incredible selection of food. Whether you're craving gourmet burgers or classic pub fare, your taste buds will be more than satisfied in this happening 'hood.
Deep Ellum is also where you'll find a good selection of budget accommodation options. Home to the best hostels in the city, Deep Ellum is where I recommend you stay if you're looking to stretch your travel dollars and maximize your budget.
Experience the full force of Deep Ellum's commercial district at this urban style loft. With a location that gets you on the doorstop of great restaurants, amazing venues, art galleries and nightlife, you can be assured that your time in Deep Ellum won't be boring. The decoration of this apartment is noticeably a little abstract, which gives it a fantastic feel!
The Fairfield Inn is a charming and contemporary hotel. Located just over the road in downtown Dallas, this hotel is in close proximity to Deep Ellum's best bars, clubs, pubs and restaurants. Guest of the hotel can enjoy modern amenities and comfortable beds.
If you're looking to be amicably swept up by Hilton Dallas Downtown into the raucous bosom of Deep Ellum, then you will absolutely love Home2 Suites. Giving you your own space to fully relax and enjoy, you can hit the fitness centre and buffet breakfast on top form. Every room features air conditioning (great for those toasty Texan afternoons), and has free Wi-Fi. Great place for exploring Deep Ellum!
Things to Do in Deep Ellum
Browse the shops, stalls and vendors at the Deep Ellum Outdoor Market.
Hunt for treasures at Lula B's Antique Mall.
Set yourself up for a great night with a party bike pub crawl, the latest in ingenious ways to get hammered.
Listen to live music every night of the week at the Free Man.
Catch a live show at the legendary Bomb Factory.
Choose from a stellar lineup of beers at BrainDead Brewing.
Drink urbane cocktails at Truth and Alibi, a sleek speakeasy.
Enjoy incredible views out over the city at STIRR.
Zoom around the city on a Nightseeing E-scooter tour, bringing you to the best of Dallas nightlife.
Hear awesome live music at Trees.
Sample a great selection of local beers at Deep Ellum Brewing Company.
Sink your teeth into a delicious burger at Twisted Root Burger Co.
Start your day (or recover from the night before) with a delicious brunch at Anvil Pub.
3. Deep Ellum – Best area to stay in Dallas for nightlife
Deep Ellum is also my recommendation for where to stay in Dallas if you're looking for a wild and unforgettable night out. Once a centre for jazz and blues artists, Deep Ellum is a neighbourhood where good music and good times flow.
Tucked east of the city centre, this is where you'll find the best and most exciting nightlife in Dallas. From popular bars and energetic clubs, in this part of the city, you can dance the night away, enjoy a few drinks, or simply socialize with friends in a fun, welcoming and lively environment.
Looking to laugh? Deep Ellum also has a handful of great comedy clubs where you can giggle, laugh and guffaw at fantastic local acts.
Wow, free wifi and laundry! Now that is ideal. *Cough* Okay, this apartment has way more to offer than that. It is one of the artsiest places you can stay and even has an arcade game that actually works, so bring your quarters!
The loft is within walking distance of a ton of cool bars and restaurants, so you won't be lacking in things to do, or nightlife to get involved with!
Probably one of the best luxury hotels in Dallas. Free bikes, outdoor swimming pool, a fitness centre and a restaurant. The Staff can speak English, Spanish and Hindi, and there a business area at your disposal. There is a bar too, and parking availability (but it is super expensive at $42 per day). Rooms are clean, well-fitted and clean, and are up to the standard you would expect from a hotel coming in at this price.
Set in central Dallas, the Sheraton hotel is a great base for your time in the city. This three-star hotel has comfortable beds, an on-site bar, and it offers amazing views of the city. It also has a range of wellness facilities, including a gym, a swimming pool, and free wifi.
4. Bishop Arts District – Coolest place to stay in Dallas
Bishop Arts District is a small neighbourhood south of downtown. Although it covers just four blocks, it packs a lot of awesome into such a small space. Here you'll find a great mix of entertainment, shopping and dining options, as well as nightlife culture and history. Without a doubt, this is the coolest neighbourhood in Dallas.
This neighbourhood is perfect for travellers looking for vibrant social and lively cultural scenes. It is home to a number of performing arts centres, including the Kessler Theatre and the Bishop Arts Theatre Centre where you can catch an excellent show any night of the week. It also has the Texas Theatre, which boasts a hip and stylish Prohibition-style bar.
There's nothing like writing 'Bishops Arts' in fat writing to make sure you remember where you are at all times. This cute and decorative Airbnb has a fantastic location and although listed as a private room, is all yours to explore privately. There is a kitchenette and private entrance. Converted from a historic building, each room has a suspiciously high ceiling. A great Airbnb for extra tall people.
Ever wanted to see what it's like at the top? It's friggin niiiice, and it is actually located in Bishop Arts. This amazing Airbnb combines a sleek functionality with classy furnishing.
Stunningly designed and furnished, there is a spectacular rooftop deck, and the apartment is located less than 10 minutes from downtown Dallas. With 3 bedrooms and room for 8 guests, this is a great way to go for a trip as a group!
Best Hotel in Bishop Arts District: Bishop Arts Hotel
This stay is fantastic value for money! Located in a peaceful and quiet neighbourhood, there is a still a great range of attractions to explore right out of the front door, and the city centre is a short bus journey away. Offering more apartment-type options rather than traditional hotel rooms, rooms are perfectly set up for longer stays and romantic getaways.
If you need a cheap place to stay in Dallas, this is probably your best bet!
Things to Do in Bishop Arts District
Dine on delicious American food at Oddfellows, a hip diner.
Get hands on with Alpacas, because why not? Disclaimer: a little bit out of the Bishop Arts District.
Eat delectable American fare at Pink Magnolia.
Find your next favourite book at the Wild Detectives.
Grab a pint at Ten Bells Tavern.
Hunt for treasures at M'Antiques.
For fans of the TV show 'Dallas', head down to Southfork Ranch, where much of the filming took place.
Satisfy your sweet tooth at Kessler Pie Co.
Shop at the boutiques on Bishop Avenue and Davis Street.
Sample a variety of ciders at the Bishop Cider Company.
Tease your taste buds at Emporium Pies.
View great works of art with a beverage in hand on a fun Wine or Mimosa Walk.
5. Uptown – Best neighbourhood in Dallas for families
Uptown is one of the most sought-after and upscale areas of Dallas. It's home to businessmen and urban professionals, as well as young families and politicians. Luxurious townhomes and mid-rise apartments, trendy boutiques and delicious restaurant line the stunning streets of the Uptown neighbourhood.
My recommendation for where to stay for families visiting Dallas, Uptown is home to a number of urban green spaces, perfect for an afternoon picnic or an evening stroll.
Uptown is also incredibly well-connected. Thanks to a myriad of public transit lines, you can find yourself exploring and enjoying downtown Dallas in just a matter of minutes.
This private room is cosy, comfortable, and gives you access to everything you could possibly need for an incredible stay. Hangout with a private pool, an outdoor lounge, and a cosy bedroom. There is a well equipped and stocked kitchen to use too (just don't steal your hosts supper). With a location that will unlock the entirety of the Dallas for exploration (street car, walking distance to downtown), this homestay is a winner.
Whilst I wouldn't exactly call this budget, this is probably the closest you're going to get in Uptown. On the plus side, you will get all of the benefits of booking with a slightly bougier place, including a fitness centre, shared lounge, and an American breakfast. The Perot Museum of Nature and Science, Dallas Museum of Art and Katy Trail Greenbelt are all within walking distance, so you won't be short of things to do!
This modern and stylish five-star hotel is my recommendation for where to stay in Uptown. Ideally located in Dallas, this hotel is close to bars, boutiques, eateries and amazing family-friendly attractions. It has free wifi, a laundry service, and a 24-hour reception.
Hotel ZaZa is a modern and luxurious four-star hotel in Dallas' Uptown neighbourhood. It offers a myriad of health and wellness facilities, including a spa, an outdoor pool, and even a golf course. This hotel has 167 cosy room, an on-site restaurant, and a stylish lounge bar.
Things to Do in Uptown
Go for a stroll through lush Reverchon Park.
Indulge in delicious seafood and American fare at family-friendly S & D Oyster Co.
Eat fresh and mouth-watering dishes at Texas de Brazil.
Head out to Waco & Magnolia Market for a gorgeously refreshing day out.
Yummy, yummy in your tummy! Bread Winners Café serves up dishes every member of your family will love.
Start your day with an American staple at the Original Pancake House.
Check out the unbelievable food and drink scene with a happy hour west village food tour.
Sit back relax and let the McKinney Avenue Trolley tour you throughout the city.
Explore the eclectic and interesting State Thomas Historic District.
Enjoy incredible sweeping views of the city from the rooftop of the Quarter Bar.
Walk, hike, jog or bike along the Katy Trail.
6. The Dallas Arts District – Best Neighbourhood in Dallas for Art Historians and the Cultured.
Making a new addition to this sensational where to stay in Dallas guide is the the Dallas Arts District. With much of the cities performing arts venues, art museums and cultural attractions, it makes for a fantastic stay for those who love a little refined living.
Whilst Deep Ellum is typically the bohemian heart of the city, the Dallas Arts District showcases a more tempered and filtered collection of architecture, artwork and performances.
Bordered by the gorgeous Klyde Warren Park, it houses the Dallas Symphony orchestra, the local opera, and a range of intriguing museums all dedicated to a differing aspect of the world art scene.
A stay here is essentially in the downtown, so don't worry about being far out!
While I am eternally disappointed by the fact I was unable to find a superbly artistic space, you can hardly say that my eventual settle is a bad choice! Offering modern and stylish décor, spacious rooms that have unbelievable city views, and access to the rooftop skypool, this apartment sets a hard standard to beat. There is also a lounge, games room and fitness centre that will be at your disposal for the duration of your stay. For 2 guests, there is no finer place to start exploring the enigmatic Arts District.
With 5 bold stars and a 24-hour front desk, look to the HALL Arts Hotel for a refined yet relaxing stay. You can walk to the AT&T Performing Arts Centre, the Dallas World Aquarium and Dallas Holocaust Museum if you fancy a couple of local things to do, or you can simply enjoy the hotel's environment!
There is a rooftop pool, a la carte or an American breakfast, an onsite bar and restaurant. Whilst form is temporary, class is permanent…
With facilities that could make a British private school raise their fees again, this hotel is one of the most luxurious and well appointed in the city. With a free local shuttle anywhere within 3 miles, you can head around the city with an ease that few can match. The Fearing Restaurant delivers international cuisine and is actually not that scary, and there is an outdoor pool, spa and gym. The Indulge boutique gives guests the chance to indulge their sweet tooth with fine chocolates and Italian ice cream.
Things to Do in the Arts District
Take a stroll in the Klyde Warren Park, an excellent expanse of green space.
Catch a show at the AT&T Performing Arts Centre
Visit the Dallas Museum of Art to take a peak at over 20,000 artworks created over 5000 years.
Check out the Crow Museum of Asian Art, built in large part due to collections donated by the founders.
Head out of the city for an exciting morning of goat yoga.
Watch a symphony at the Morton H. Meyerson Symphony Centre, home to the Dallas symphony orchestra.
Head to a classy opera at the Winspear Opera House
Here's what people usually ask us about the areas of Dallas and where to stay.
Whilst the entirety of existence relies upon a fragile alliance of non-liable entities (i.e. the sun, mother nature, and gravity), you can make damn sure that you aren't the one paying 6 figures for your "small" liver operation. Insurance. For those happy times 🙂
ALWAYS sort out your backpacker insurance before your trip. There's plenty to choose from in that department, but a good place to start is Safety Wing.
They offer month-to-month payments, no lock-in contracts, and require absolutely no itineraries: that's the exact kind of insurance long-term travellers and digital nomads need.
SafetyWing is cheap, easy, and admin-free: just sign up lickety-split so you can get back to it!
Click the button below to learn more about SafetyWing's setup or read our insider review for the full tasty scoop.
Dallas is a great city that has so much to offer travellers. From its rich history and diverse culture to its incredible cuisine, its sports scene and its live music venues, there's something for travellers of all ages, styles, interests AND budgets in this metropolitan city.
In this guide, I've covered the best neighbourhoods in Dallas. Although there aren't many hostels within the city, I did my best to highlight affordable options, including apartments and cost-conscious boutique hotels. If you're getting tired of the buzzing city and want a more relaxed stay, there are beautiful cabins all over Dallas that are perfect for all sorts of travellers too.
If you're after something budget, go for the Bishop Arts Hotel, and if you fancy an Airbnb, the Luxury Three-level Townhouse is a strong choice.
The Statler Dallas Curio Collection By Hilton is another great option in central Dallas with its stunning pool and delicious on-site restaurant.
Do you own an awesome hostel, hotel or apartment? Want to be featured in our list? Email [email protected] to find out how.
---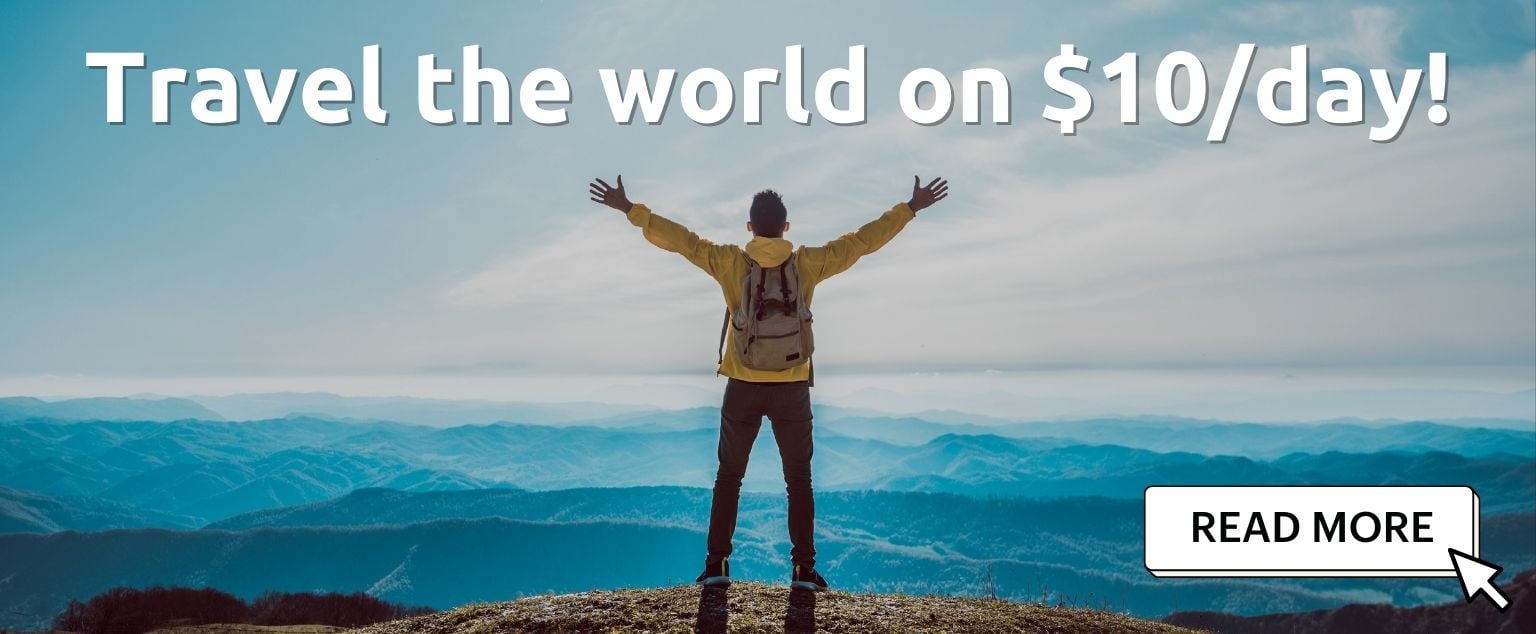 And for transparency's sake, please know that some of the links in our content are affiliate links. That means that if you book your accommodation, buy your gear, or sort your insurance through our link, we earn a small commission (at no extra cost to you). That said, we only link to the gear we trust and never recommend services we don't believe are up to scratch. Again, thank you!