If you're a food lover and about to backpack Venezuela, you're in for a real treat! Venezuela is not only a place with magnificent natural zones and an ideal destination for backpackers on a budget. This South American country has an outstanding culinary tradition perfect for any foodie traveller. Venezuelan cuisine has European, African and Native American influences that make its dishes unique.
Since there is a bit of food shortage at the moment you may be wondering what do Venezuelans eat?  Well the locals have had to improvise and cook simpler versions of their traditional dishes, but that doesn't mean the food is not delicious!
Also, with the black market exchange rates it is really affordable to get yourself a meal worthy of a king. So read on and try not to salivate too much while you are having a look at some of the best dishes Venezuelan foods and drinks.

Unlock Our GREATEST Travel Secrets!
Sign up for our newsletter and get the best travel tips delivered right to your inbox.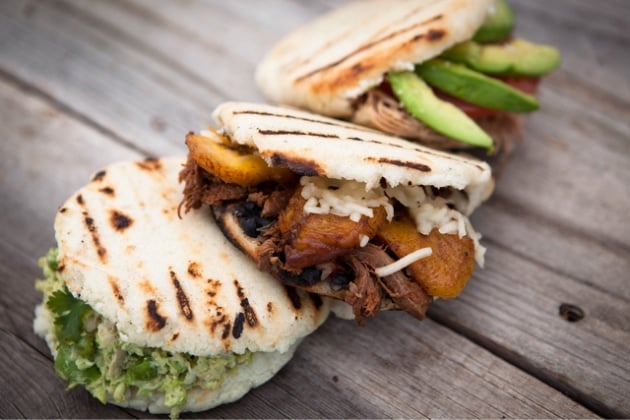 Venezuelan cuisine is incredibly rich and diverse, but, as the popular saying goes: "There's nothing more Venezuelan than an arepa".
Arepas are these sort of small pitas made with corn flour and filled with a variety of ingredients. Beans, cheese, rice, pork, eggs… It depends on the region and the creativity of the cook (or, sometimes, the leftovers in the fridge). You can eat them as a main dish or as a side and they are perfect for breakfast, lunch or even dinner!
2. Pabellón Criollo: Venezuela's National Dish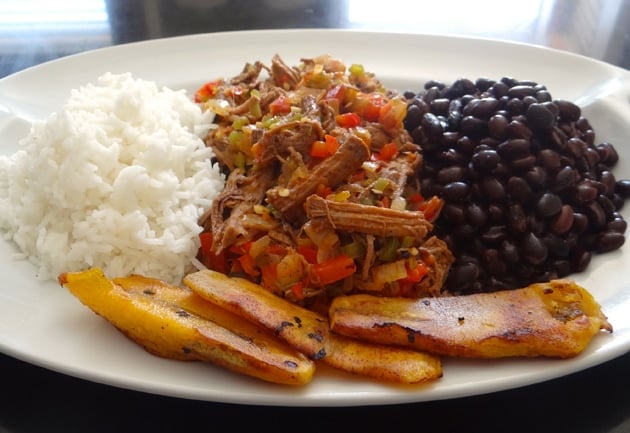 Yeah, arepas might well be the most famous Venezuelan food, but when it comes to a truly patriotic meal, Pabellón Criollo is the quintessence of Venezuelan cuisine. As baseball is the national sport, Pabellon Criollo is the Venezuela national food.
It consists of super juicy pulled beef, spicy rice and black beans. Also, to really get that Venezuelan flavour, you can serve it with plantains or a fried egg on top. It is mouth-watering! In my view this is perhaps the best Venezuelan food.
3. Cachitos: A Venezuelan Breakfast Recipe with a French Twist
Cachitos are basically Venezuelan croissants. When Lilia, my friend from Caracas, let me crash at her place for a couple of days, I loved waking up to the smell of the buttery, freshly baked pastry. She fed me with tons of Venezuelan tasty bits, but these cheesy babies were my favourites.
Cachitos are crescent-shaped bread rolls filled with ham and cheese. They have a crispy outside, but they are soft and fluffy on the inside. Venezuelans eat them for breakfast and they are the perfect quick bite for busy mornings.
4. Mandoca: The Donut of Venezuela
Venezuelan snacks are generally NOT healthy but who doesn't like deep fried stuff? Especially when it involves cheese! This Venezuelan snack has some sweet and salty flavours to please every palate. Made with cornmeal and plantains, mandocas are a breakfast classic in Venezuela.
After all, who needs healthy when you can have delicious instead?. They are shaped like a weird pretzel and served with butter or queso blanco cheese (or both).
Mandocas are super rich and filling, so only a couple of them will keep you going for most of the day!
5. Perico: Scrambled Eggs with Latin American Flavour
Another breakfast favourite. This Venezuelan dish adds a bit of a South-American influence to the world-loved scrambled eggs. Perico mixes fresh eggs with tomatoes, onions and green peppers. You can also add some bacon or ham if you want a more "meaty" dish. Whilst typically a breakfast dish, it also makes for a great Venezuelan lunch.
Perico can be eaten inside an arepa or a bun, although I enjoy it on its own, because it really brings out the mix of flavours. Also, it is an outstanding food to cure the hangover. Don't ask me how I know this. I just do. Next time you are not feeling so well after a crazy night out, give Perico a try and let me know how it goes. Empanadas are another of the most popular Venezuelan breakfast dishes.
Small Pack Problems? 😉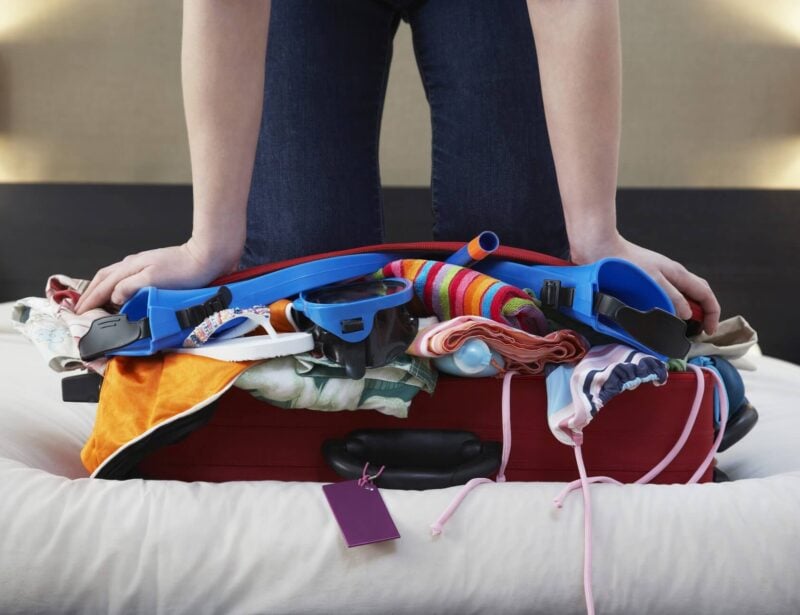 My missus travels with all her clothes in ziplock bags: don't be like my missus. UP YOUR PACKING GAME!
Packing cubes for the globetrotters and compression sacks for the real adventurers – these babies are a traveller's best kept secret. They organise yo' packing and minimise its volume too so you can pack MORE.
Or, y'know… you can stick to ziplock bags.
View Our Fave Cubes
Or Check Out the Sacks!
6. Pasticho: Venezuelan Cuisine Meets Italy
Some Venezuelan recipes have Italian influence, so it is not surprising that they call this dish the "Lasagna of Venezuela".
Pasticho is made with thin layers of pasta and blended with meat, tomato and cheese. It may sound like your typical lasagna, but the difference lies in the mix of spices they use to really kick up the flavour and the bechamel sauce that makes it extra creamy. Muy caliente! It makes for a hearty and filling Venezuelan dinner.
Cocada is, without a doubt, one of my favourite Venezuelan beverages. Half a smoothie, half a dessert, this is a classic beverage that can be found in many street stalls. The preparation method varies and they are still debating which is the authentic Venezuelan recipe. Some people say that a true cocada consists only of soft coconut pulp and coconut water.
Others prefer to add milk to the mixture, but the bold ones combine it with vanilla ice cream or condensed milk to make it super sweet.
I've had several of these versions and let me tell you, all of them are delicious. Just add a pineapple slice and a bit of cinnamon of top and you are good to go, amigo!
8. Tizana: The Perfect Summer Spirit
There's nothing better to fight the warm weather than this fresh, fruity Venezuelan drink. Tizana is similar to fruit punch and, just like cocadas, they can be found on street stalls or be prepared at home.
The fruit mix depends on your creativity, but it usually contains watermelon, plums, apples, peaches and melons cut in tiny cubes. This is all mixed with lime, grapefruit, orange and pineapple juice and blend it with sugar, cinnamon, grenadine and crushed ice. To make it even more refreshing, you can incorporate a tiny bit (or a lot) of gin or rum and create the perfect Venezuelan cocktail.
Save $$$ • Save the Planet • Save Your Stomach!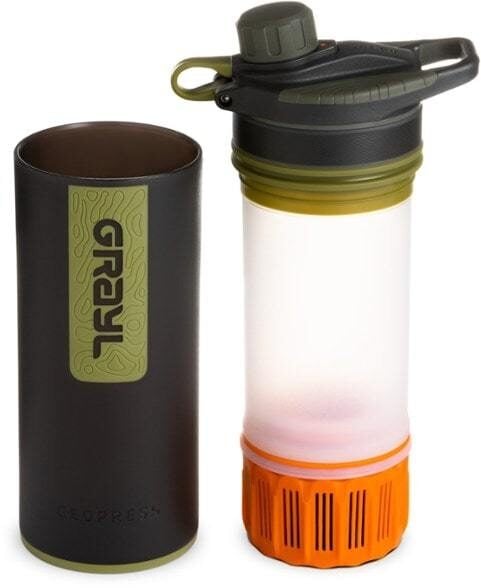 Drink water from ANYWHERE. The Grayl Geopress is the market's leading filtered water bottle protecting your tum from all the waterborne nasties. PLUS, you save money and the environment!
Single-use plastic bottles are a MASSIVE threat to marine life. Be a part of the solution and travel with a filter water bottle.
We've tested the Geopress rigorously from the icy heights of Pakistan to the tropical jungles of Cuba, and the results are in: it WORKS. Buy a Geopress: it's the last water bottle you'll ever buy.
Buy a Geopress!
Read the Review
This post couldn't be completed without some of the best Venezuelan desserts. It is hard to explain Dulce de Leche to foreigners, because it is not common outside Latin America. However I'd dare to say that this sweet is like the Nutella for the Latino countries. Also called arequipe, Dulce de Leche is a sort of milk caramel that you can put on toast, bread or eat directly from a spoon (although that might just be me).
The condensed milk is cooked until it gets a brown, thick and gooey consistency. Venezuelans tend to spread it on thin waffles or add a bit of lemon juice. I know it sounds weird, but I promise the final result is delicious.
10. Quesillo: The Tastiest Venezuelan Dessert
I love savoury Venezuelan dishes, but, for me, this is the best dish in the country. I admit I have a sweet tooth, but how can you not love this creamy, caramel delight? Quesillo is similar to Spanish and Mexican flan.
However, the Venezuelan recipe uses the whole egg instead of the yolk, so it makes it even creamier and less watery. Quesillo has a texture similar to pudding, just firmer and more consistent. Additionally, it has a delicious caramel sauce at the top that makes my mouth water by just writing about it.
Final Thoughts on foods in Venezuela
So, there you go. Venezuelan cooking is incredibly varied, exotic and delicious. It has so many tasty dishes that it was hard to write a list with only ten elements.
Don't get deceived by the common misconceptions about the country and make sure to visit it if you ever get the chance. If you're backpacking in Venezuela, don't miss the chance to try some of the best restaurants to have a taste of real Venezuelan cuisine. Or put your culinary abilities to the test with these Venezuelan recipes and try to make your own arepas and pabellón criollo.
---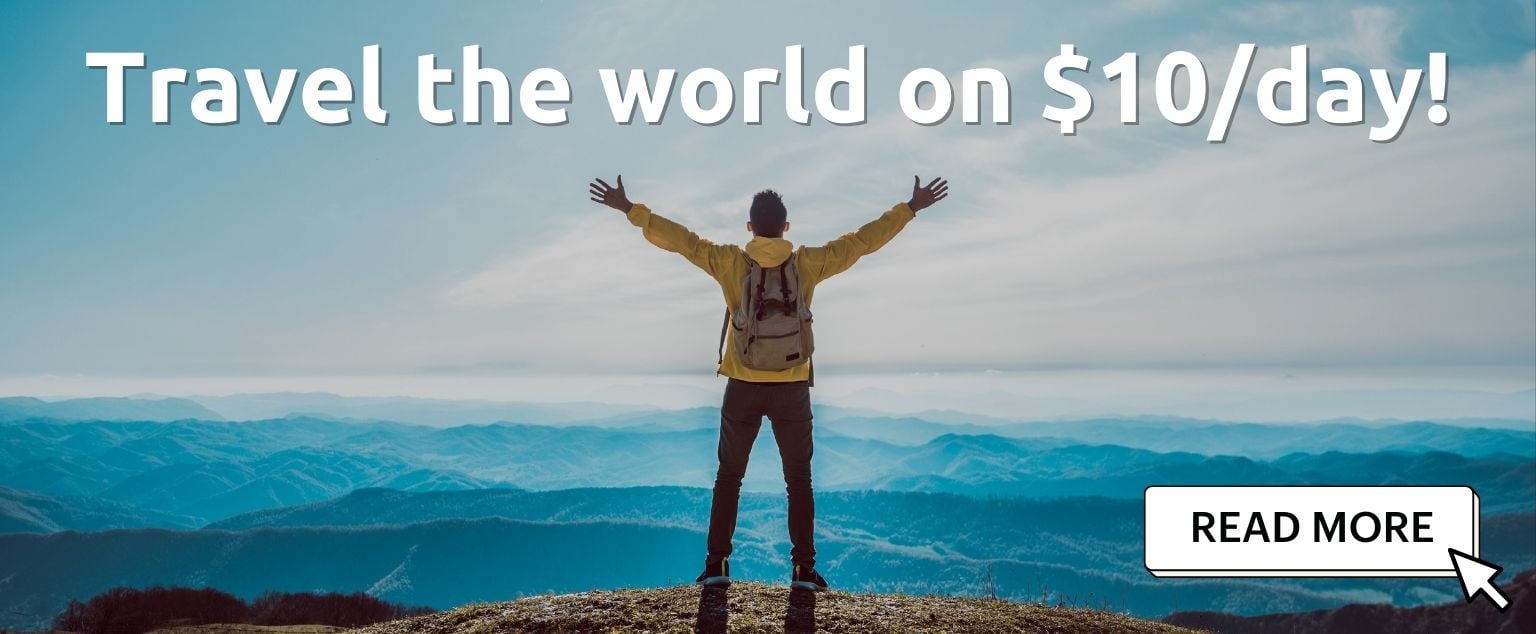 And for transparency's sake, please know that some of the links in our content are affiliate links. That means that if you book your accommodation, buy your gear, or sort your insurance through our link, we earn a small commission (at no extra cost to you). That said, we only link to the gear we trust and never recommend services we don't believe are up to scratch. Again, thank you!
About the Author
Daniela Castillo