Update August 2019: After a phone call with some Venezuelan friends, it is with great sadness that I have to advise that we do not recommend anybody travel to Venezuela at the moment. These are the same friends who originally encouraged me to visit – but now they say it is simply too dangerous. When I visited the situation was already volatile and dangerous – I saw burning barricades in the street, army everywhere and robberies were frequent. Sadly, it is now even worse. Until the situation stabilises, it is not safe or advised to travel to Venezuela.
Venezuela is a truly incredible country. With towering mountains, steaming forests, endless beaches and just enough danger to keep you on your toes; this is a country which should be on every budding adventurer's list. Backpacking Venezuela has a truly terrible reputation, perhaps unjustly so.
Before I went backpacking in Venezuela, I was assailed from all sides by rumours of robberies, murders, kidnaps and corrupt police. Almost everybody I met warned me not to go but, crucially, most of them had not actually been to Venezuela. The international media, backpacker rumours and Venezuelan expats have all banded together to present an image of Venezuela which is not necessarily accurate.
Don't get me wrong, backpacking Venezuela can be dangerous. This is a country where you need to keep both eyes on your gear, watch who you're with and be on the lookout for iffy situations before they get the chance to rear their ugly head. If you are careful, and lucky, you should be able to travel in Venezuela without much risk. Saying that it really helps to have friends on the ground who can help you change money….
Why Go Backpacking in Venezuela?
Venezuela represents the Wild West of South American backpacking. Whilst the rest of the continent is now widely traversed by travellers, very few visitors have the gumption or brass to visit Venezuela. This is a proper shame, the nation boasts an unmatched bio-diversity and where you can find snow capped mountains, desert's, steaming jungles and grassy savannah.
Backpacking in Venezuela is, in my opinion, one of the last great adventures out there…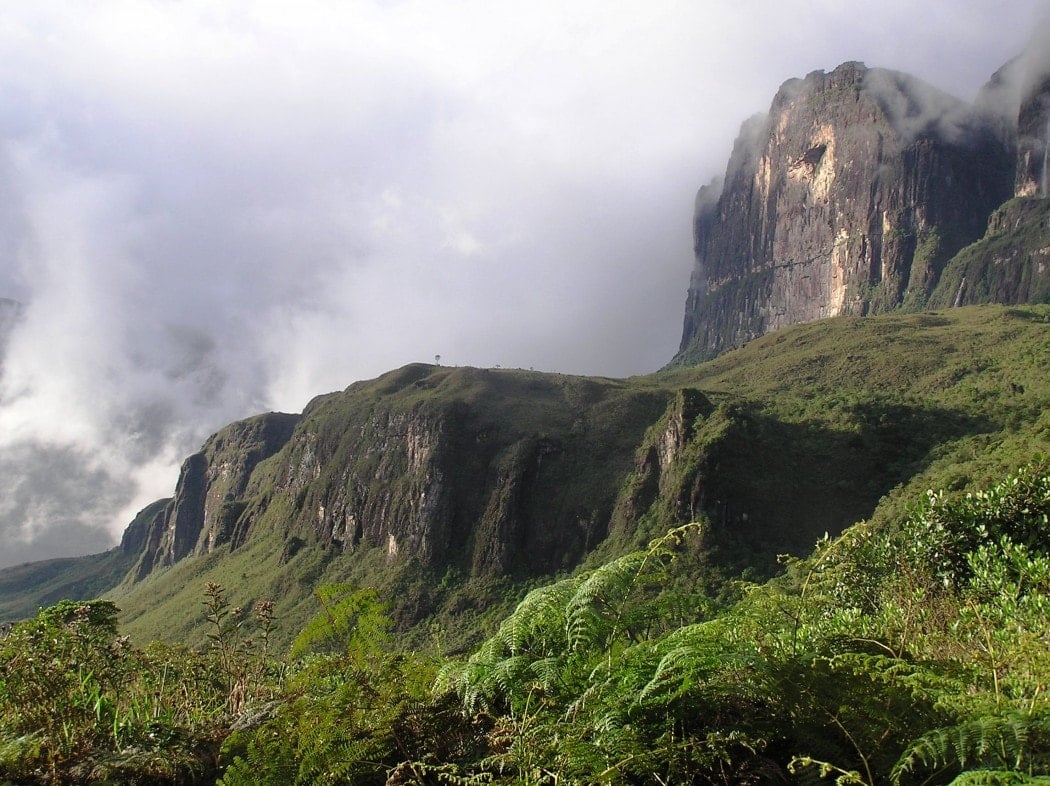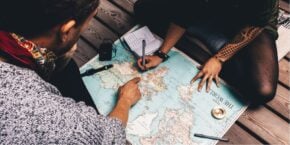 Heading Off-Grid? • Download This Guide as a PDF!
Sign up to The Broke Backpacker's EXCLUSIVE VIP AREA below and download our top backpacking guides as PDFs – go offline with peace of mind!
Where to go Backpacking in Venezuela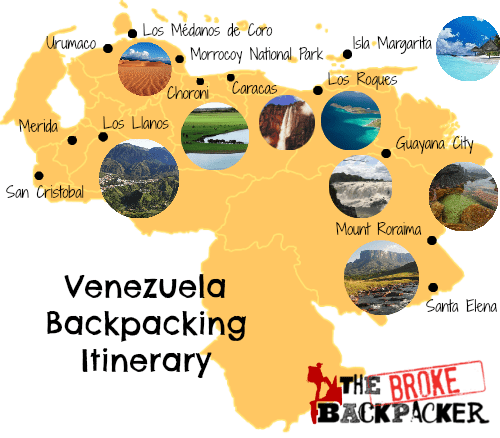 Backpacking San Cristobal
If you're coming from Colombia, chances are you will cross into Venezuela from Cucata and end up in San Cristobal. The city is a bit of a tinderbox, I was caught up in a few road-blocks in whilst there but there are some really interesting sites to see. The cathedral is particularly impressive. Escape the city and drive 30 minutes to "Chorro del Indio", a remote mountain waterfall. Chill with a couple of beers in the cool water while watching the blue butterflies.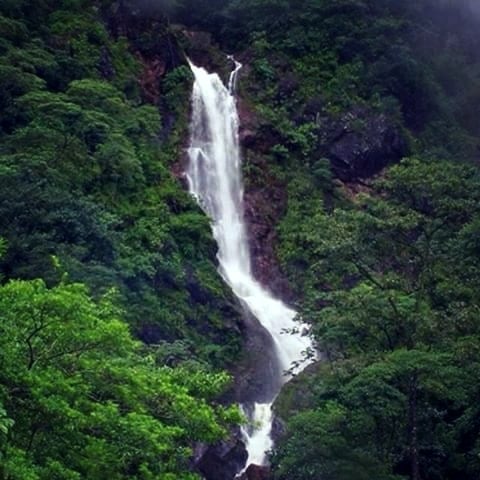 Whilst it's the first town you will come across after leaving Venezuela I suggest pushing on from San Cristobal to Merida. Travel by local bus, it's a relatively short six hour journey trust me…. it's worth it.
Backpacking Merida
The student capital of Venezuela and a real party town, Merida is a great place to spend a few weeks if you have the time. It is extremely cheap here, you can hire an apartment with a pool and security guard for around $150 a month or stay in a cheap local hostel. I recommend staying in Posada Guamanchi, it's where most backpackers in Venezuela wash up.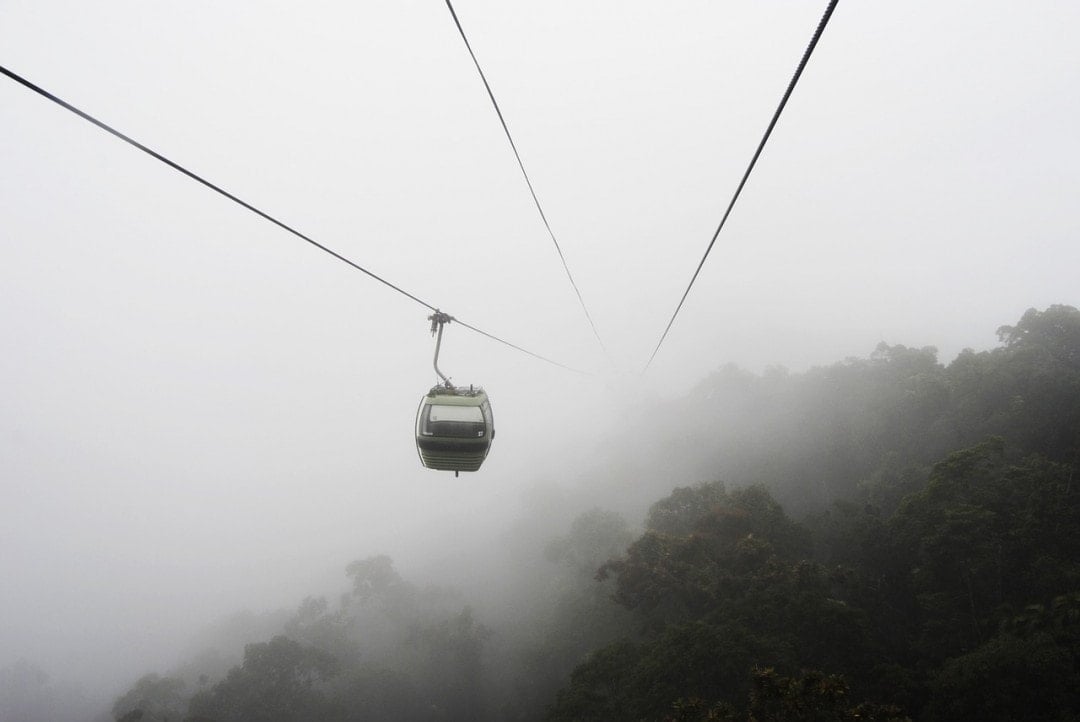 Don't leave Merida without checking out the Cable Car: I hope you're not scared of spending a long time in a small box up high… This is the longest and highest cable car in the world! And let me tell you, it is EPIC! A must do when backpacking Venezuela, it is super affordable and a great way to explore some of the countryside. The cable car is 12km long and makes stops along the way, hop off for a hike! The best time of the year to do the cable car is December to February, there is no to little fog at this time of year. Don't forget your take your camera!
Merida is a great place to organise treks, white water rafting and paragliding excursions. Close to Posada Guamanchi is Caroline's Tours – the only tour agency I found who was willing to book me cheap internal flights. I recommend strolling around and playing the money-changers off each other; be careful with your cash. The best rate I got in Merida was with Extreme Adventures, very close to Caroline's Tour.
Backpacking Los Llanos
No backpacking trip to Venezuela is complete without a trip to Los Llanos. Known as the Serengeti of South America; any wildlife lover will be in their element here. It takes pretty much a whole day to get to Los Llanos and most folks stay for two days. Straddling the border of Venezuela and Colombia it's the last known home for the Orinoco Crocodile and is also home to anacondas, capybaras, jaguars and caimans. So get down here and start exploring, Los Llanos is a must do when backpacking Venezuela!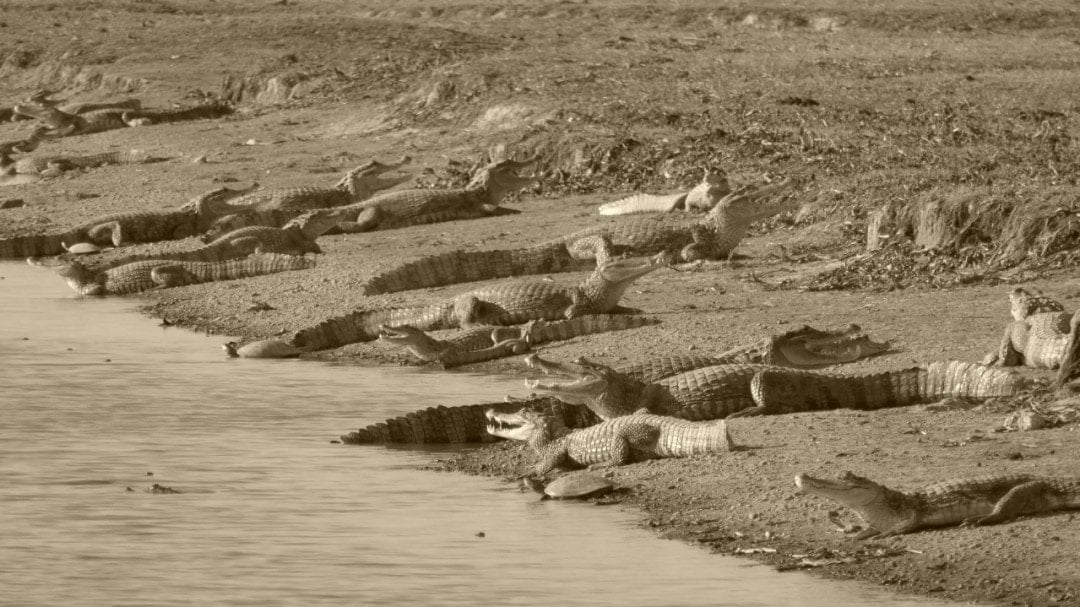 You can try to navigate rides here yourself, or if you can't be arsed with the hassle, opt for a tour. Four day excursions can be arranged from Posada Guamanchi for around $80 – I highly recommend it! You will get to explore the area by jeep and horseback, fish for piranha, see heaps of wildlife, catch an anaconda and take to the river by dug-out canoe. Food and accommodation are included and is surprisingly good; I highly recommend this trip!
Catatumbo Lightning
One of the most incredible moments whilst backpacking Venezuela was getting to witness the Catatumbo lightning, also called the "Lighthouse of Maracaibo". In the delta of Catatumbo River, for 140 – 160 days/nights a year there is a continuous powerful lightning storm but eerily no sound of thunder. I love lightenlightning, and wow, this was just spectacular! Want to visit the incredible lightning storms? Well, head to Lake Maracaibo, a couple of hours drive from Los Llanos. There are plenty of tour companies who will offer to take you up here for an overnight trip if you can haggle the price down it's well worth it. Otherwise, make your own way there and hop on a speedboat with the locals in the evening for the best view…
Backpacking Choroni
Choroni is a sleepy beach town which kicks into over-drive come the weekend. This small town on the Caribbean coast looks incredibly similar to the European city of Venice. Wander around the colonial streets you'll almost feel as if you're in Europe if it wasn't for the Monkeys! Choroni is a good place to come and relax for a couple of days but it's good to get out of the old beach town and explore. A day-trip to either Chuao or Cepe. Chuao has a lovely beach and is famed for its cocoa. A thirty minute walk from the beach is the main town where you can chill out in a local eatery, sample Cocoa ice-cream and soak in some ambience. Most backpackers travel to Choroni via Caracas. Check out the surrounding cloud forests of the lowlands and try and spot the locals; monkeys, snakes and birds!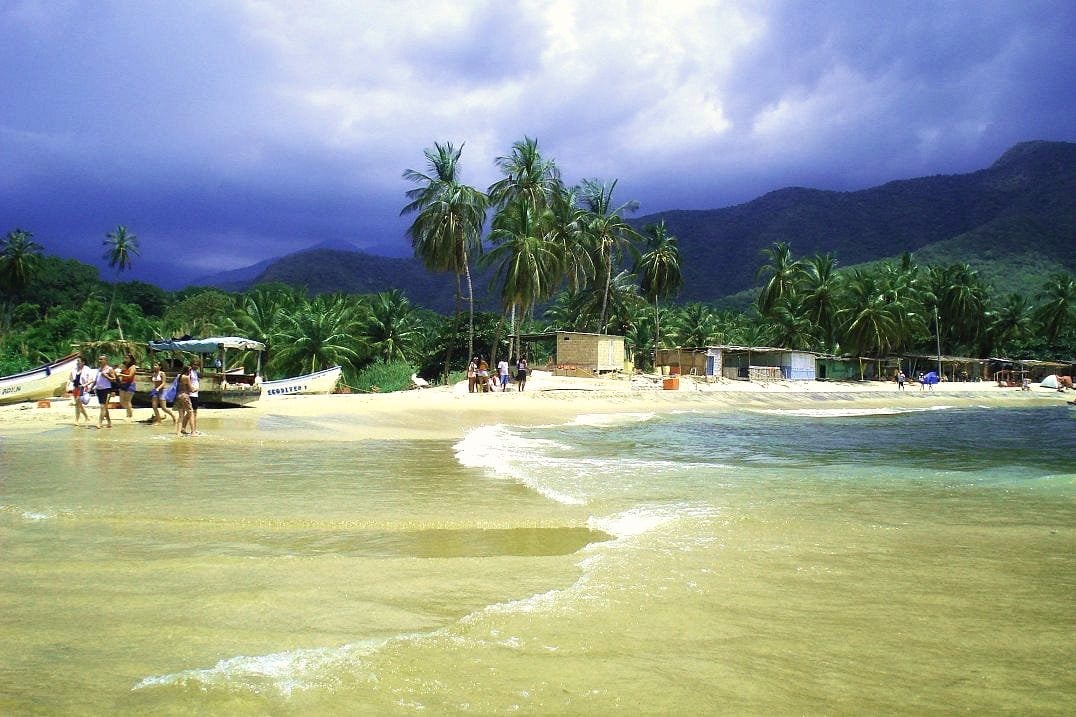 The nearby Henri Pittier National Park is a great place to go trekking and explore a cloud-forest first hand – bring mosquito repellent! You'll find a handful of quaint restaurants littered around with sporadic opening times, just to keep you guessing! The somewhat dingy looking Oasis Restaurant, right next to Paco's Pizza, serves up some truly amazing cuisine. Don't judge a book by its cover right? If you're feel adventurous pack your camping hammock & sleep in the national park!
I'd veer away from the beaches of The Playa Grande. It's a truly lovely beach but littered with quite a lot of broken glass and dog crap. So not necessarily the ideal place to spend a day.
Backpacking Caracas
Caracas is located in a valley, below the beautiful Mount Avila, a mountain that separates the city from the Caribbean Sea. The city itself is often overlooked by those backpacking Venezuela. Thanks to scary crime stories and media interest, most backpackers will leave to explore the natural landmarks. To be honest, I can't blame them, I bypassed Caracas on my trip too. If you do spend a night here definitely get some friends on the ground via Couchsurfing. Couchsurfing is a great way to meet locals and have an awesome time in an otherwise, kind of uninviting city.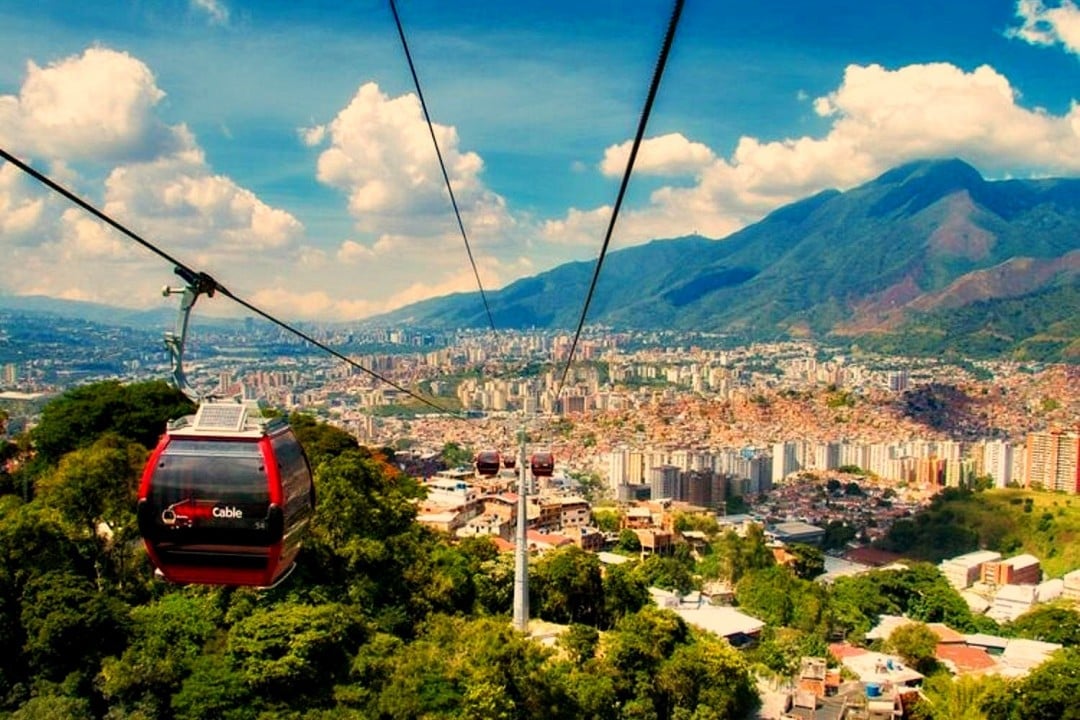 If you do have time to kill in Caracas check out La Casa Natal de Simon Bolivar. Bolivar's birthplace and one of the few well-preserved colonial buildings with some beautiful art and museums. Want some fresh air out the city then hop on the cable car up the Avila Mountain. You'll get some awesome views of Caracas, peace and quiet and some well deserved fresh air!
Backpacking Morrocoy National Park
Hop on the Central Regional Highway, drive a few hours from Caracas and you'll arrive at the Northeastern Coast of Venezuela. Morrocoy National Park is a beautiful (almost) caribbean paradise. Mangroves, white sand beaches, crystal clear waters teaming with fish and coral reefs. Snorkelling here is a must! Or if snorkelling isn't your thing, relax with some chilled tunes and a few beers….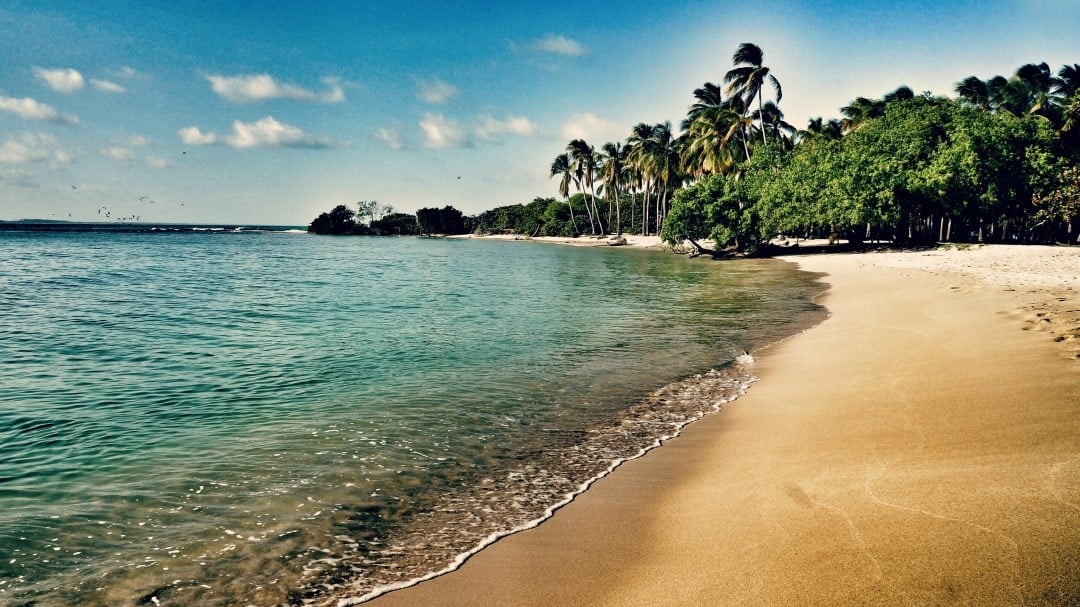 Backpacking Isla Margarita
Isla Margarita is another beautiful beach destination not far from Caracas! Margherita Island is an incredibly popular holiday spot with Venezuelans and is an awesome spot to do absolutely nothing, basically. Relax on the beach, drink a few cocktails and chat with the locals. If you get restless, I highly recommend flying through the surf for the afternoon. Kite surfing is a popular sport and pretty much every beach offers first timer lessons for dirt cheap prices.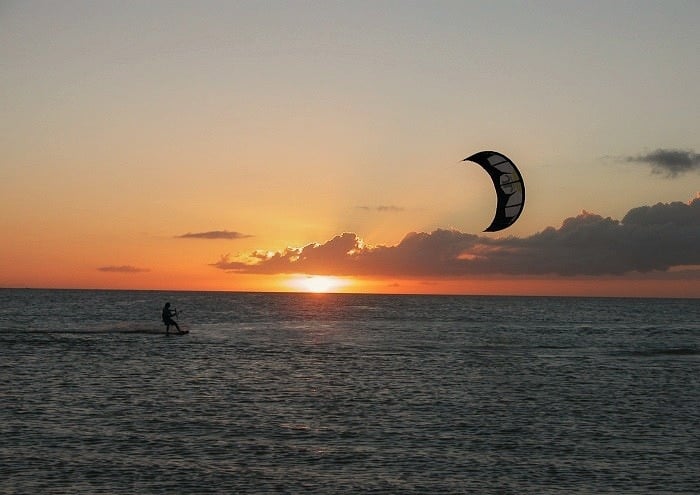 Travel CHEAP and Make a Difference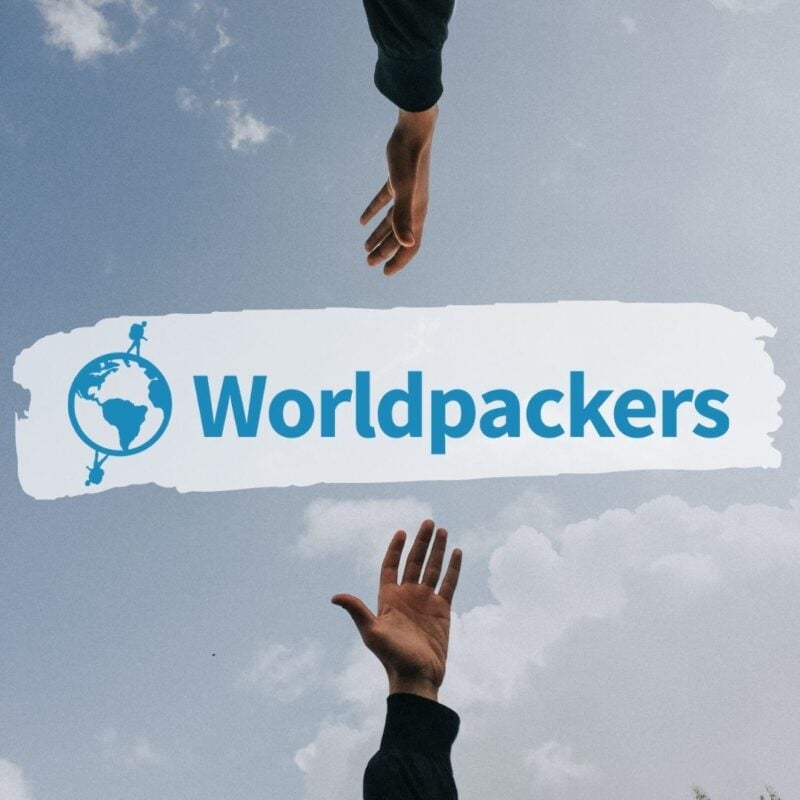 Worldpackers connects travellers with hostels, schools, NGO's and many more. Get free accommodation in exchange for volunteering a few hours a day. You won't just save serious $$$, you'll experience a different culture, cool projects, meet new people and integrate into the community in a different way.
Broke Backpacker readers get a $10 discount when you sign up. Use the discount code BROKEBACKPACKER. Plus, get 3 free months on your membership during their summer promo!
Travel well with Worldpackers
Backpacking Los Roques
Los Roques is a beautiful National Park is high on most people's bucket list when they begin backpacking Venezuela. A large mainland national park also includes over 40 islands and more than 250 coral reefs, perfect for ocean lovers! Los Roques Archipelago National Park was created by the Venezuelan government to protect the marine ecosystem. The coral reefs are pretty much untouched offering some incredible diving and snorkelling.
It is SO cheap to get out on a boat for a day trip, with a few beers and a swim in the crystal clear water it's the perfect way to spend the day! For the love of god wear sun protection here, especially if you burn easy, like me! The sun is hot and there is little shade during the day, perfect for those who tan, not so good for people who lobster…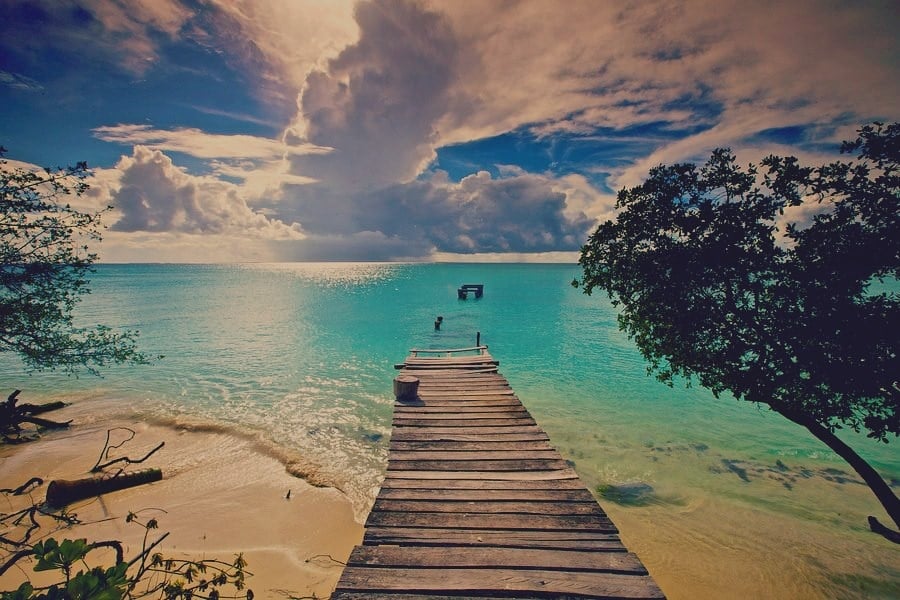 Los Roques is one of these cheeky destinations which is cheap to get to via internal flights but pretty expensive when you get there. Hope on an internal flight from Caracas for 40 minutes to arrive in paradise, you won't regret it! The main island is slightly more pricey to stay on as the main accommodation is little villas, but it is worth treating yourself.
Backpacking Ciudad Guayana
Ciudad Guyana commonly known as Puerto Ordaz, this is the closest you can get to Canaima National Park by air before you have to take a bus. There's not much to do in Puerto Ordaz but since you can only book a bus to Santa Elena the morning that you want to travel (the buses don't leave until the evening) most people end up spending a night here. The absolutely amazing Hosteria Waipa is a great place to spend the night & is located close to the airport.
From Ciudad Guayana take a bus to Santa Elena. There are various times but most buses will leave late afternoon or in the evening. There's no way of booking in advance, you have to do it the old fashioned way. Rock up at the ticket desk in the terminal early! Queue for a ticket and basically hope you get one. Buses are such a popular method of transport here the demand massively outweighs the supply. Three bus companies offer services to Santa Elena with Express De Occidente being the bus company to go for, just bear in mind it sells out quickly.
Backpacking Santa Elena
Santa Elena is probably the most horrible town in all of Venezuela but nonetheless an important destination; this is the place to book treks to Roraima or the Gran Sabana or to cross into Brazil. Most backpackers stay in Michelle's Guesthouse, it's basic but a good place to meet people which is pretty crucial as you need a group of at least four to make climbing Roraima financially viable. Be warned, the exchange rate for USD in Santa Elena is the worst in all of Venezuela as it's so close to the Brazilian border; try to bring your bolivars with you if possible.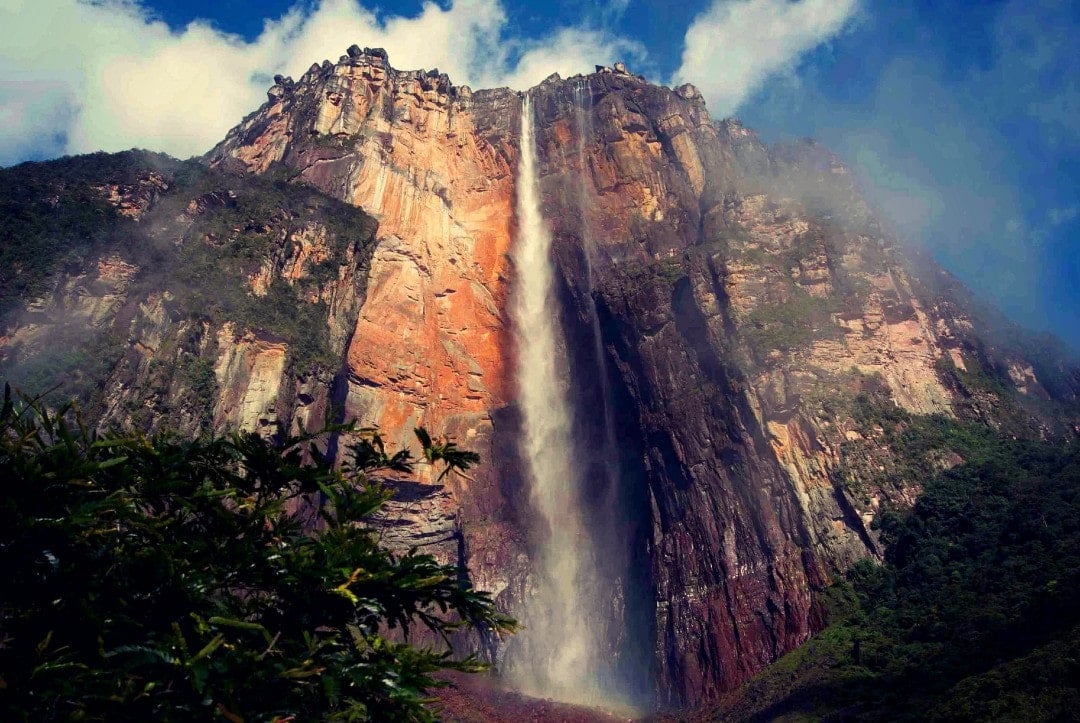 Backpacking Mount Roramia
Hike Mount Roraima & stand at the top on Mount Roraima I can see where Sir Arthur Conan Doyle got his inspiration for The Lost World. At 2,810 meters, climbing Mount Roraima (the highest table top mountain in the world) is an epic hike. Mount Roraima stands on the border of Venezuela, Guyana and Brazil but to climb this table top, you have to be on the Venezuelan side. Once at the top wander around and explore a little bit, it's so large that you can trek on top for several days and even abseil down Angel Falls to get back down… or so I am told! The geological formations date back two billion years!
Thinking of hiking? Check out my section on Mount Roraima Hike below for more info!
The longest known quartzite cave in the world is Sistema Roraima Sur or Crystal Eyes Cave. Seriously this is gorgeous and although I just peeked in, it has been explored up to its length of 16,400 meters or roughly, eleven kilometres!! This cave is relatively new to the exploring world, it only finished being mapped in 2003! This is possibly the most incredible cave I've been in, seriously guys take the detour when climbing Mount Roraima, you'll thank me later!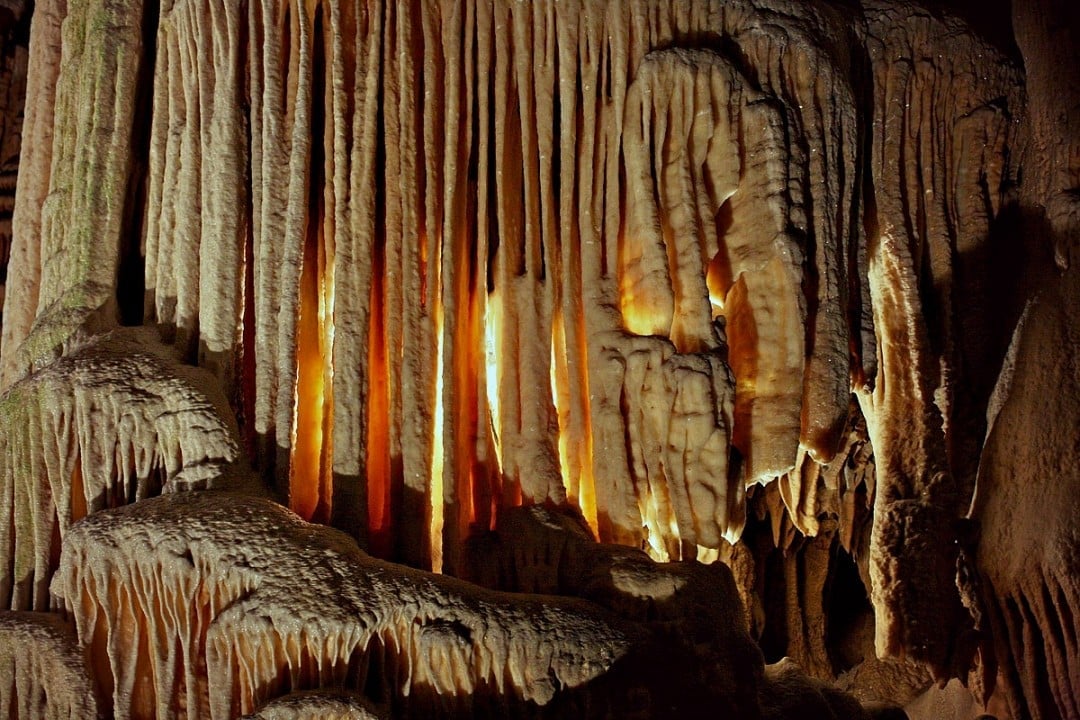 Backpacking Mochima National Park
To visit Mochima National Park splurge on a short flight or endure the six hour bus ride from Caracas to Puerto La Cruz. Hop on a speedboat for 40 minutes and you'll arrive at Venezuela's second marine park, a divers paradise! Expect Dolphins, Turtles and Ship Wrecks or if that's not your thing, enjoy chilled and cheap boat trips around the offshore islands. Created in 1973, it takes in the shoreline from Puerto la Cruz to Cumana, as well as 32 offshore islands. It protects both the marine life, mountains and surrounding forests and is truly an incredible place to chill out and explore!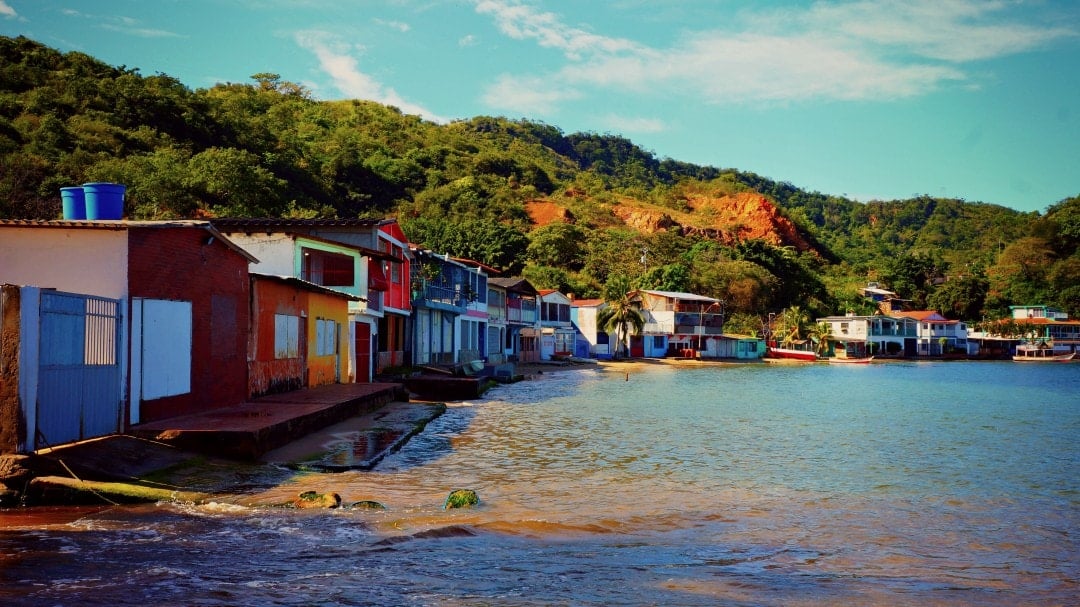 Backpacking Los Médanos de Coro
Get lost in the Deserts of Venezuela! Yep, seriously, there is a desert in Venezuela! Head to Los Médanos de Coro, a relatively small area filled with massive sandunes up to 40 metres high. Easily reached by bus or taxi from Coro, definitely get here for sunset, you won't be sorry! Hop on a camel, ride a board down the sand dunes or simply stand on top of one of the 120 feet high dunes. Take in the breathtaking vastness of this desert, in a tropical climate… a bit mind blowing! Easily reached from Coro by bus or taxi this place is awesome for a day of adrenaline fun!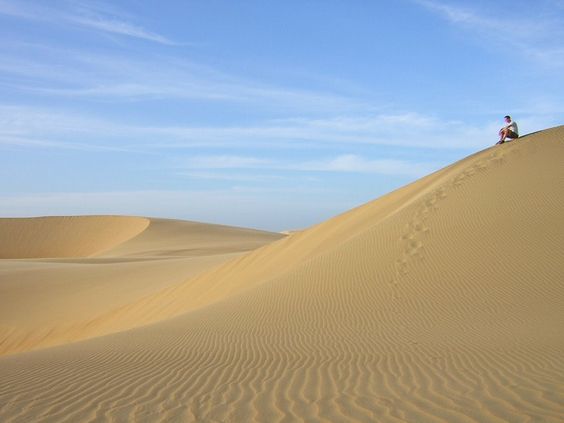 Backpacking Urumaco
Check out some Ancient Fossils: Urumaco is scattered with thousands, if not millions of fossils! It is the most fossil-rich area in the northern part of South America. Great for history geeks, like me! You'll find perfect remains of the world's largest known freshwater turtle, a three metre long rodent, a twelve metre long crocodile and 15,000 year old human remains. So freaking interesting! Hop on a bus at Coro for a short ride to this fascinating small town.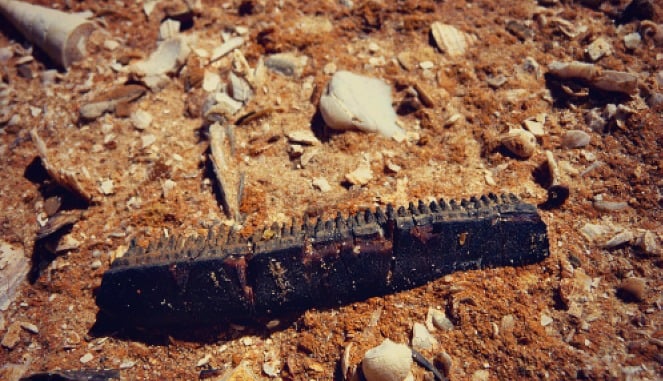 Getting Off The Beaten Path in Venezuela
Considering that barely anybody visits the wonderland of Venezuela, getting off the beaten path is simply a case of entering the country. Venezuela is one of the top offbeat destinations in the world!
Whether you go, you will feel like you have the whole place to yourself.
Is This the Best Backpack EVER???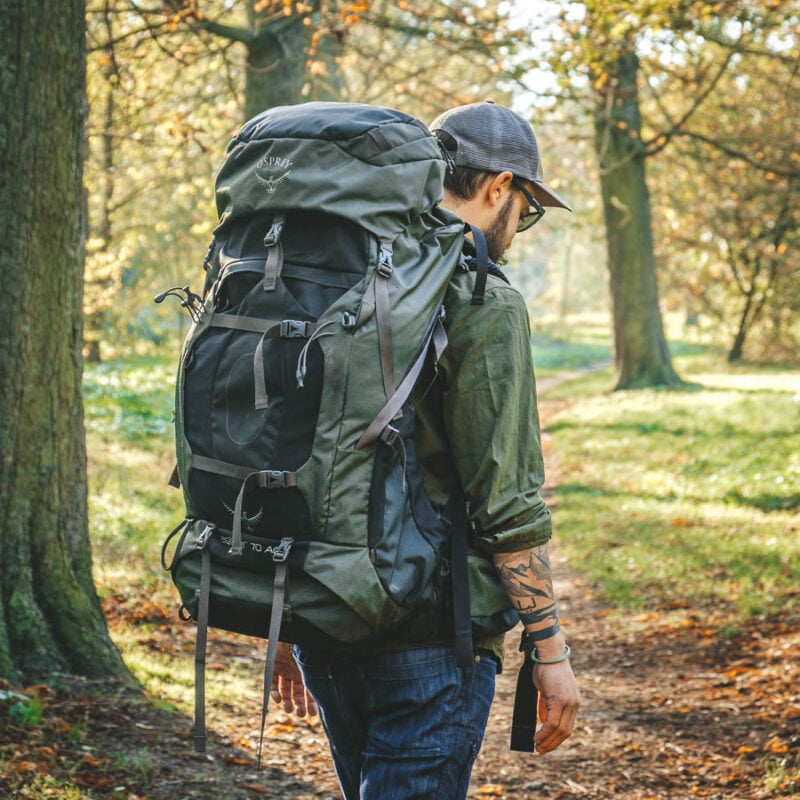 Top Things To Do in Venezuela
Venezuela is a mysterious country, attracting adventurers looking for raw adventure into its lands. It's a country yet to be polluted by heavy tourism, incredible landscapes of mountains, forest, lakes and caves; attracting adventurers and extreme sports lovers alike. If you are looking to really, get into the wild and feel like the old explorers, then backpacking Venezuela will not disappoint you. Below are some of my favourite adventures I went on whilst backpacking Venezuela..
Standing at 979 meters, this is one of the most beautiful waterfalls in the world–as well as the highest. Put back on the map by the Disney Movie Up, this is an explorers wonder. Standing at the base of the waterfall you can't help but let your mind run wild with wonder. For anyone backpacking Venezuela visiting Angel Falls is best coinciding with the rainy season (June – December). When the falls are fully pumping with water! Otherwise, you may be disappointed.
Angel Falls Tours leave from Ciudad Bolivar which is a small flight from Puerto Ordaz or Ciudad Bolívar. It is difficult, if not near impossible to reach the falls solo. So sit back, relax and enjoy the jungle trip to some incredible falls.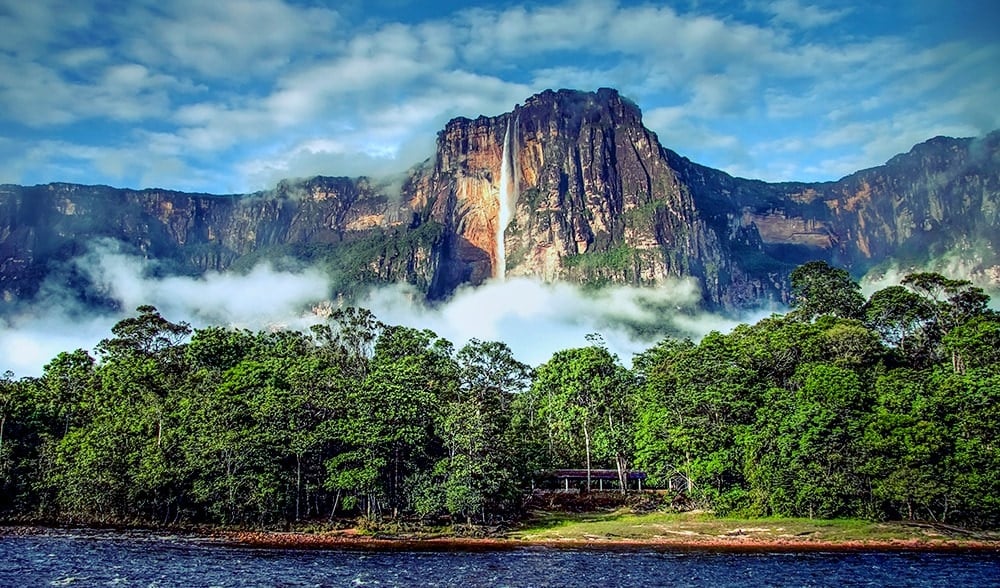 2. Tepuis:
Tepui means "house of the gods" in the native tongue of the Pemon, the indigenous people who inhabit the Gran Sabana. Referring to the high table-mountains in the South of Venezuela.
There are numerous Tepuis dotted all over Venezuela, the most known of these is Mount Roraima at 2.8km high. Almost all the Tepuis have unique bio diversity covering them, found nowhere else in Venezuela and old rock formations dating back thousands of years. You won't miss the enormous Auyantepui, the source of the awesome Angel Falls, I mean, surely this is one of the reasons you came to Venezuela?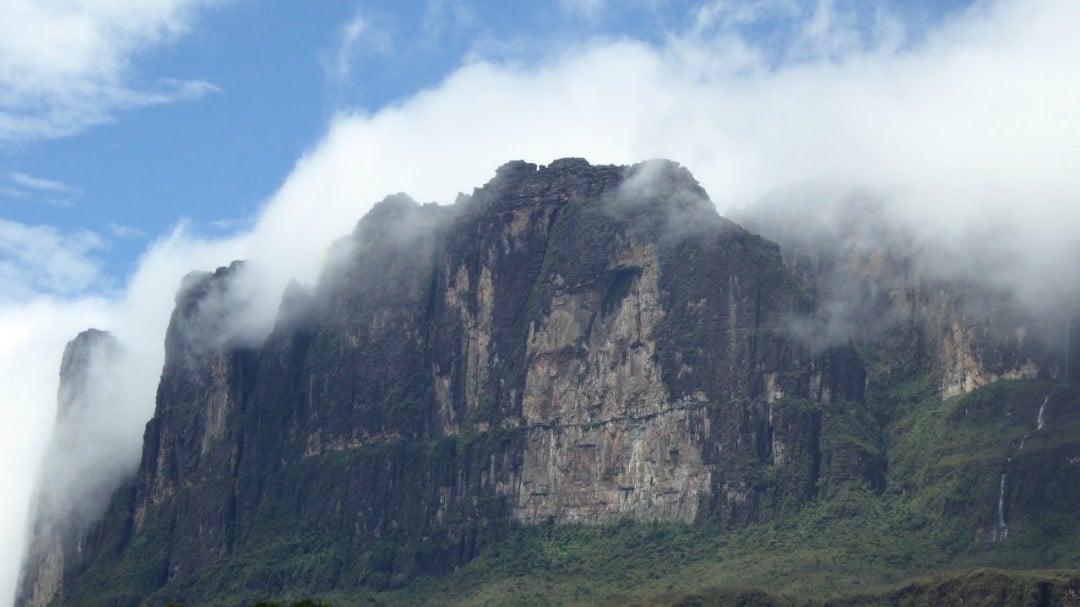 Definitely, check out Sarisariñama Tepui. Why? Not only does it tower up and offer spectacular views but this unique Tepui has perfectly circular sinkholes filled with blue water and gorgeous waterfalls. If it wasn't for the fact you can't (easily) get out once in one of these sink holes, it would be the perfect place for a mountain dip!
Autana (Amazonas) is another spectacular tepui. The walls of this Tepui go up to 1400 metres high, perfect attraction for climbers and explorers. But not only that Autana has a cave running from one side to the another. Seriously cool to explore, I felt like Indiana Jones!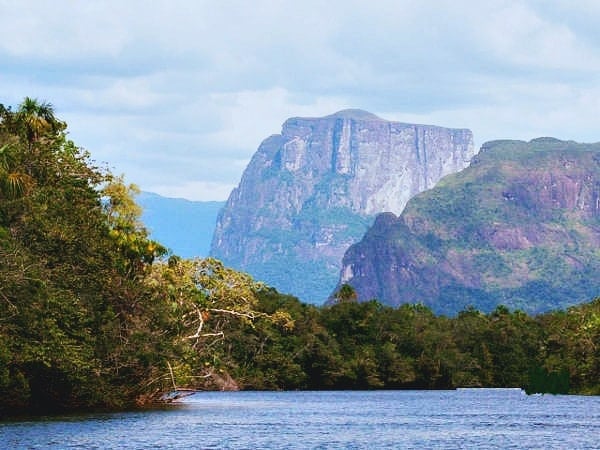 3. Cuquenan Falls:
The second highest waterfall in Venezuela (or 11th in the world!) after the majestic Angel Falls. You'll spot Cuquenan Falls on your way up (or down) Mount Roraima and falls from Kukenan Tepui, and drops incredibly in a single leap from a height of around 2200 feet (670 m) until trickles down towards the base of the mountain. If you can't get yourself to Angel Falls (or don't want to pay for a tour) then check out Cuquenan Falls, it is stunning!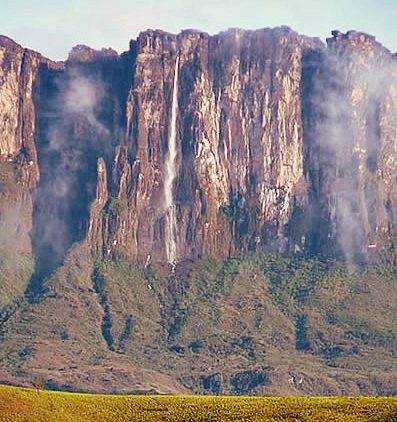 4. Cave Exploring:
For adventurers and explorers caves are pretty much the most fun thing to explore. In the dark, with just your headlight, exploring beautiful rock formations above and under water. Well, Venezuela has some awesome caves for you to check out! Here are some of my favourite Venezuela Landmark caves;
Autana cave (Amazonas), a 395 metre long cave, explored in 1971. It was the first discovered quartzite cave and is made even more unusual by the fact that it runs from one side of the tepui to another and is up to 40 metres high. The cave here is popular with climbers and the Tepui it runs through, is often visited by base jumpers!
The Guácharo Cave (Monagas), is 12 km from the town of Caripe in a national park and has one of the largest known colony of guácharos. This limestone cave has not only birds but loads of hidden chambers to explore. You won't be alone in this cave, there are roughly 15,000 large birds that will fly your head and will only just miss you with the help of echo-location. Watch your head!
5. Mud Volcanoes in Venezuela:
are possibly the weirdest things I've stumbled across whilst backpacking Venezuela. They are found in the Orinoco delta and stand around 10 – 20 metre tall. They don't spurt out lava, in fact, they push out hot mud and gas, which when cools turns to a kind of clay. You still wouldn't want to dip a toe in.. some of the mud volcanoes can be as hot as 100 degrees!
Small Pack Problems? 😉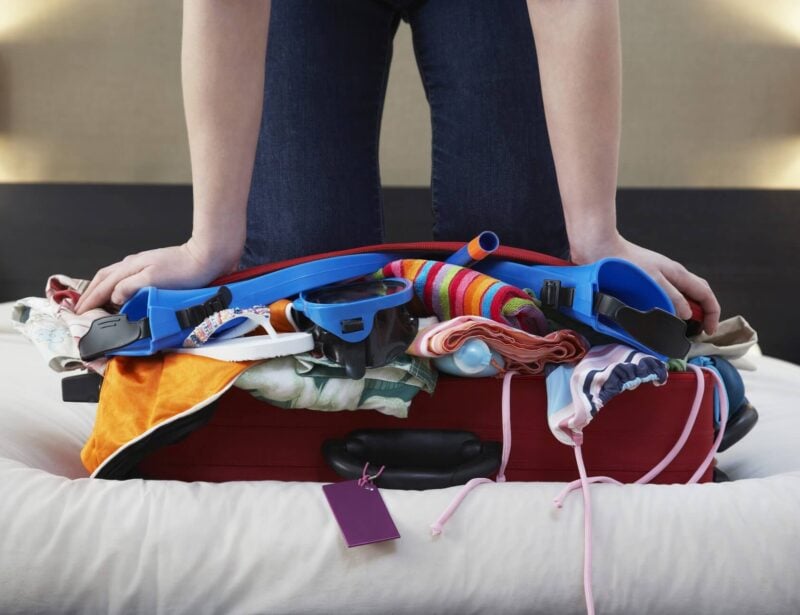 My missus travels with all her clothes in ziplock bags: don't be like my missus. UP YOUR PACKING GAME!
Packing cubes for the globetrotters and compression sacks for the real adventurers – these babies are a traveller's best kept secret. They organise yo' packing and minimise its volume too so you can pack MORE.
Or, y'know… you can stick to ziplock bags.
View Our Fave Cubes
Or Check Out the Sacks!
Backpacker Accommodation in Venezuela
There are numerous options of places to stay while backpacking Venezuela. For backpackers on a budget, check out Couchsurfing. An awesome way to meet the locals and immerse yourself in Venezuelan culture. I personally had an incredible experience with couchsurfing in Venezuela. You could also consider volunteering in exchange for accommodation. I strongly recommend Workaway – you pay just $29 for the year and then have access to literally thousands of projects all around the world where you can help out in exchange for food and board.
There are however some truly awesome accommodation options as listed below…
Hostels in Venezuela: You can get a bed in a dorm for as little as 6,000 Bs (about one and half dollars!)
Homestays: Staying at a Posada (a local inn usually run by a family) can cost anywhere from 6000 to 12,000 Bs for your own room.
Basic Hotel: Low to mid-range hotels cost anywhere from 8000 to 16000 Bs
Splurge Hotel: For 40,000 Bs (or more) you can stay somewhere truly special.
However, bear in mind that to get cheap accommodation in Venezuela – you usually need to arrange to pay in cash when you arrive and to have changed that cash at the black market rate for it to be cheap.
The Best Places To Stay in Venezuela
Venezuela Backpacking Costs
Venezuela is incredibly cheap for broke backpackers to explore….. if you are smart and change your dollars on the black market. I managed to travel the entire country for a month for less than three hundred dollars!
You can backpack Venezuela like a millionaire for twenty dollars a day! Don't believe me? Well check out the average costs for backpacking Venezuela below and prepare to be amazed…
Average Room cost: A bed in a dorm from 8,500 Bs (about 2 dollars!)
Average Meal Cost: 4000 BSF street food! 8000 BSF for a basic restaurant meal! Less than two bucks people!
Long Distance Bus Service: Starting at only 5000 BSF (just over one USD!)
Entrance to a site cost: Donations of around a dollar.
Average Day Trip Cost: For around $7+ you can have an awesome adventure!
Top Tip! Guys, when planning your awesome backpacking trip to Venezuela please check updated prices on DolarToday. The Currency rates in Venezuela vary 10-15% every week so it is impossible to keep this guide up to date!
You can do some activities really cheap, Venezuela is packed to the brim with incredible places to visit…
Money in Venezuela
Venezuela is officially the cheapest country I have ever been to. At the time of writing, it was possible to get around 230 Bs per USD on the black market. But I have an exciting update for you guys….
UPDATE: As of 3rd March 2017, it is now possible to get close to 4000 BS per USD. Backpacking in Venezuela is damn cheap… check dolartoday to find the actual rate and update as necessary.
The Currency rates in Venezuela vary 10-15% every week so it is impossible to keep this guide up to date!
To find out more read this article on exchanging money in Venezuela.
Why Should You Travel to Venezuela with a Water Bottle?
Plastic washes up on even the most pristine beaches… so do your part and keep the Big Blue beautiful!
You aren't going to save the world overnight, but you might as well be part of the solution and not the problem. When you travel to some of the world's most remote places, you come to realise the full extent of the plastic problem. And I hope you become more inspired to continue being a responsible traveller.
STOP USING SINGLE-USE PLASTIC! If you'd like some more tips on how to save the world.
Plus, now you won't be buying overpriced bottles of water from the supermarkets either! Travel with a filtered water bottle instead and never waste a cent nor a turtle's life again.
Save $$$ • Save the Planet • Save Your Stomach!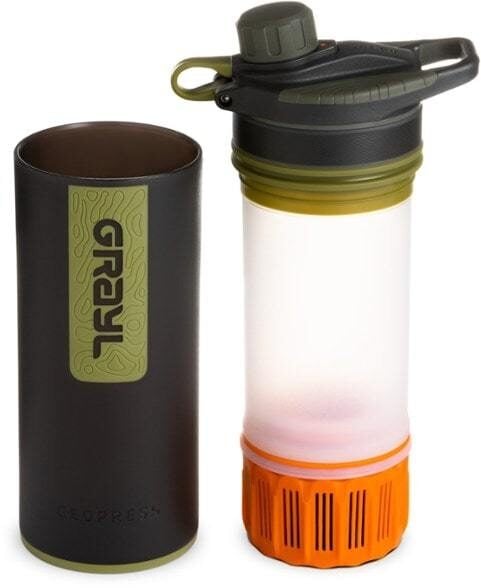 Drink water from ANYWHERE. The Grayl Geopress is the market's leading filtered water bottle protecting your tum from all the waterborne nasties. PLUS, you save money and the environment!
Single-use plastic bottles are a MASSIVE threat to marine life. Be a part of the solution and travel with a filter water bottle.
We've tested the Geopress rigorously from the icy heights of Pakistan to the tropical jungles of Cuba, and the results are in: it WORKS. Buy a Geopress: it's the last water bottle you'll ever buy.
Buy a Geopress!
Read the Review
Best Time To Travel To Venezuela
Situated just shy of the equator, Venezuela doesn't get seasons as such. However, you still do need to be mindful of the best times to visit. For example, the country does have a rainy season from May to December which can see very heavy daily rainfall. The best time to visit Angel Falls is during the wet months August and September, during the dry season it can be very underwhelming.
Festivals in Venezuela
The public holidays in Venezuela are much like the holidays you'll find in most western, Christian countries. With a few fun exceptions! If you are planning to backpack Venezuela, put these dates on your calendar…
Carnival! Get ready to dance, drink and get lost in the wonderful chaos that is Carnival! Held on the Monday and Tuesday before Ash Wednesday (for 2017 it's the 27th & 28th February). The carnival can typically last 2 – 4 days and from what I've heard, the best parties are in the town of El Callao. Dress in your best feathers, colours and get out on the street! Dance, drink and eat some of the best food for the next two days. Trust me amigos, you will LOVE this holiday!
Independence Day: Just one day after America's, this holiday in Venezuela falls on the 5th July each year. Expect patriotic parades, colourful face paint (of course) and fireworks. Much like the US, this is a deeply important day for Venezuelans and they love it, as do I!
San Benito El Moro: Found around the beautiful Lake Maracaibo to celebrate the patron saint, San Benito. Dressing in the traditional dress of the area watch some awesome parades and pageants for a week! This typically runs from Christmas Eve to New Years Day…
Velorio de la Cruz de Mayo: Celebrated annually on the 3rd May each year, this is a holy time. A time where people will decorate their crucifixes with beautiful garlands. Singing, praying and delicious traditional food are the main ways of celebrating. It may sound creepy… but honestly, it's anything but that.
What to Pack for Venezuela
Somewhere to hide your cash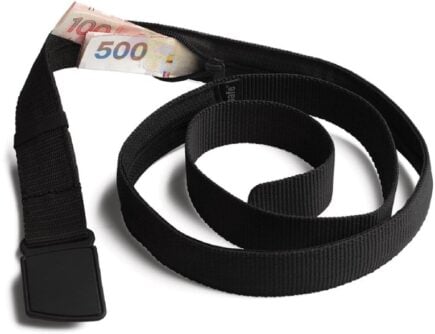 Somewhere to hide your cash
Travel Security Belt
This is a regular looking belt with a concealed pocket on the inside – you can hide up to twenty notes inside and wear it through airport scanners without it setting them off.
A travel water bottle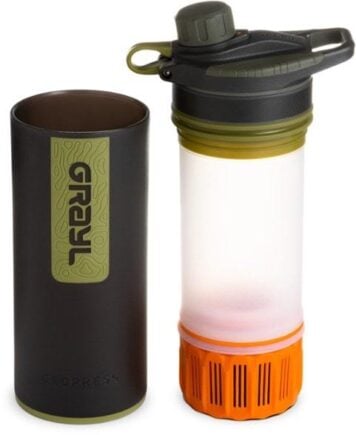 A travel water bottle
GRAYL Geopress Filtered Bottle
Having a filtered water bottle means you can drink from just about any source. The GRAYL Geopress is hands-down the most effective one we've ever used as well!
For those unexpected messes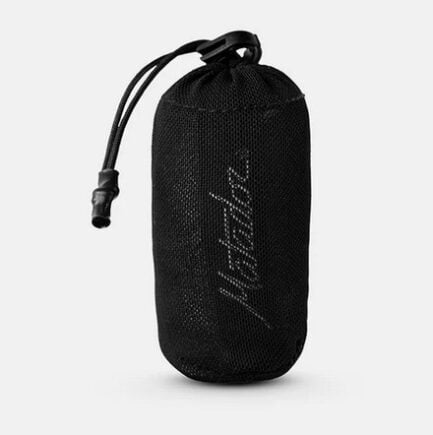 For those unexpected messes
Microfiber Towel
Hostel towels are scummy and take forever to dry. Microfibre towels dry quickly, are compact, lightweight, and can be used as a blanket or yoga mat if need be.
When the power goes out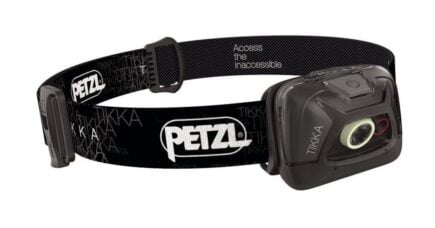 When the power goes out
Petzl Actik Core Headlamp
A decent head torch could save your life. If you want to explore caves, unlit temples, or simply find your way to the bathroom during a blackout, a headtorch is a must.
Sleep anywhere
Sleep anywhere
Camping Hammock
Taking a tent backpacking is not always practical but hammocks are lightweight, cheap, strong, sexy (chicks dig hammocks), and allow you to pitch up for the night pretty much anywhere.
To stay a clean backpacker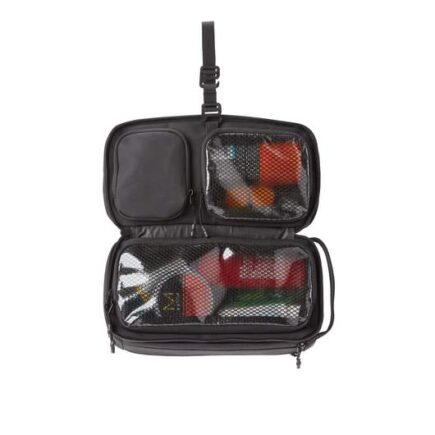 To stay a clean backpacker
Hanging Toiletry Bag
I always travel with a hanging toiletry bag as it's a super-efficient way to organize your bathroom stuff. Well worth having as it helps to have quick access to all your stuff.
For plenty more inspiration on what to pack, check out my full backpacking packing list.
Staying Safe Whilst Backpacking Venezuela
Google Venezuela and you will get stories of high crime rates, corruption and poverty. This sets a sad first impression for what I found to be a beautiful country. Unfortunately, crime rates are high here and thieves do target tourists, backpackers are carrying a ton of money compared to the average Venezuelan and make for a tempting target plus many people are desperate.
Heed the warnings and don't flash your cash, don't walk around once it's dark or wind up down an alleyway, whilst you can get away with this in some countries, you can't in Venezuela. Venezuela is a truly amazing country, just watch yourself.
Hiding your money properly is a smart move, I originally hid USD in between laminated photos in my 'photo album' – I could cut this open to get to money when I had to. These days, I travel with one of these security belts to hide my cash.
Check out this post for plenty more ideas on ingenious ways to hide your money when travelling. For a ton of useful tips and tricks on staying safe whilst backpacking, check out this post.
I strongly recommend travelling with a headlamp whilst in Venezuela (or anywhere really – every backpacker should have a good headtorch!) – check out my post for a breakdown of the best value headlamps to take backpacking.
Sex, Drugs and Rock n Roll in Venezuela
Venezuela has an interesting policy toward weed. Legally you can possess up to twenty grams, but be warned, anything more can get you thrown in prison for a long time! Somewhere you definitely don't want to be. Saying this, don't flaunt your drug of choice, unwanted attention is best avoided whilst backpacking Venezuela in general. Cocaine is easily available and will set you back about eight dollars a gram.
Venezuelans, especially in Merida, are real party animals and are also some of the most beautiful people on the planet… With beers costing just a few cents it's possible to have some truly crazy nights out in Merida, just watch yourself.
Travel Insurance for Venezuela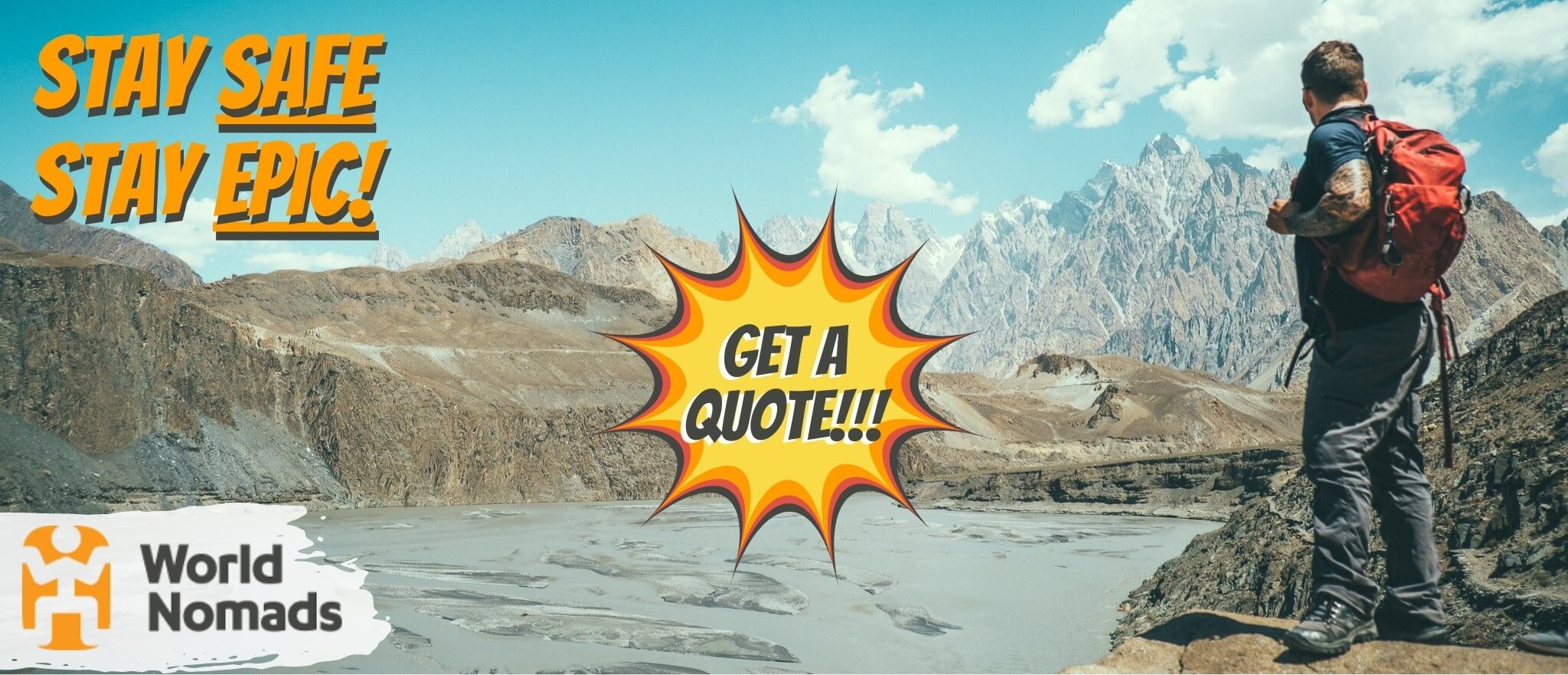 World Nomads' mission is to support and encourage travellers to explore their boundaries. They offer simple & flexible travel insurance, and safety advice to help you travel confidently.
They've been doing it since 2002 – protecting, connecting, and inspiring independent travellers just like you.
Get a quote below or read our in-depth review!
World Nomads provides travel insurance for travelers in over 100 countries. As an affiliate, we receive a fee when you get a quote from World Nomads using this link. We do not represent World Nomads. This is information only and not a recommendation to buy travel insurance.
How To Get Into Venezuela
These days, there are not many International flights headed to Caracas and they can be pricey. If you are coming from Europe, Madrid seems to be operating the most flights. From the US, Miami is a popular destination on account of the large number of Venezuelan ex-pat's living there.
Venezuela shares land borders with Colombia, Brazil. The most commonly used border is the Colombian one; Cucuta – San Antonio de Tachira. In recent years the border crossing has become somewhat more dangerous owing to large numbers of economic refugees fleeing Venezuela and because of black market gangs operating.
Entry Requirements for Backpacking Venezuela
For those backpacking Venezuela, prepared to be amazed! Many countries can enter Venezuela without a visa or pick one up on arrival! However if like me, you are from the UK it is likely you will have to organise your visa before you arrive. Arriving into Venezuela overland is not only a little difficult at times, but it means you need to have your visa organised. If you're flying in and out of Venezuela, UK Citizens can pick up a visa, valid for 90 days, on arrival.
Overstaying your visa is a situation you don't want to get into. The Venezuelan Government take it very seriously and you may be arrested and shaken down. Have you read the cocaine diaries? I don't fancy being in a Venezuelan jail… To extend your stay in Venezuela just head down to the main SAIME office in Caracas to extend your visa.
Forget boring accommodation… book yourself an EPIC STAY!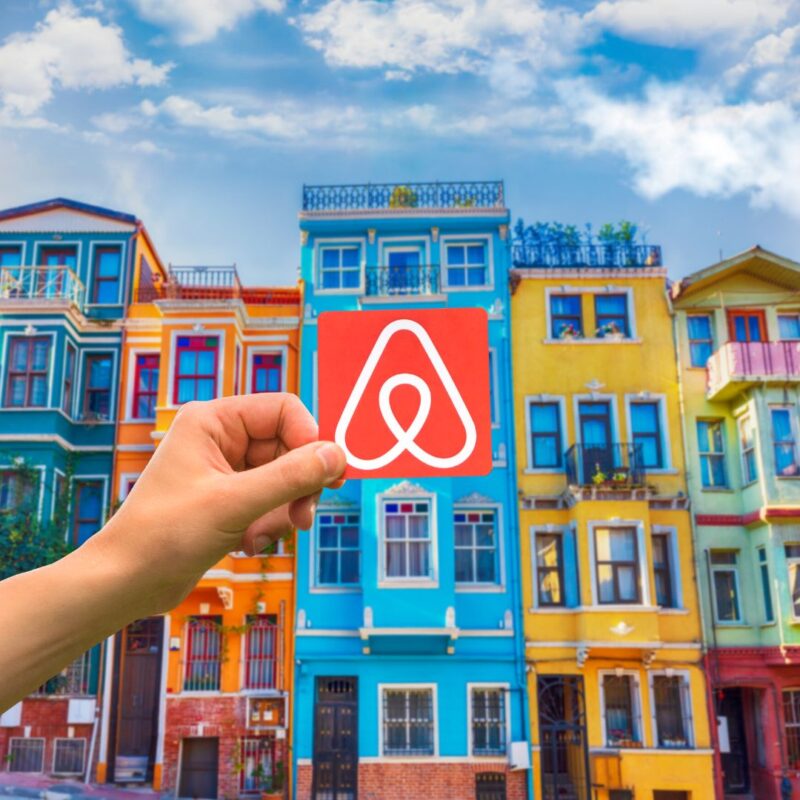 Why stay in a naff hotel when you can stay in a cosy, stylish local house instead? And for half the money too!
Stay somewhere EPIC and save your hard-earned dollars — from houses to barns to castles and caves, there is an Airbnb for every occasion!
Book an EPIC Stay
How To Get Around Venezuela
When it comes to getting around Venezuela, your best bet is to fly. Especially if you have a real schedule and want to avoid the often headache inducing bussing system. Due to the ever changing value of the Bolivar and the fact that no replacement parts are produced inside the country (which must be bought in foreign currency), busses can be relatively rare and expensive compared to catching a flight.
Traveling in Venezuela by Plane
Cheap internal flights start at around 30,000 Bs (about ten USD!). The cheapest airline to fly domestically is the government airline. Make sure to buy your flights, if possible, from a Venezuelan bank account. This will ensure you are getting the best rate and not getting screwed by bank fees and exchange rates.
Checking online is always smart, but if you're buying flights online be prepared to pay the official exchange rate which will make it a lot more expensive. Find a travel agent or have a friend on the ground who is willing to book flights for you and you'll be able to get flights for just a couple of bucks. Book all your flights at once; flights in Venezuela tend to sell out quickly.
Traveling in Venezuela by Bus
Long-distance bus journeys start at 5000 BSF (one and a half USD!) which is super backpacker friendly! The only downside, depending on where you're travelling to, they can be an absolute bitch to book! Turn up to the terminal early as you normally can't buy a ticket in advance of the day of departure. The ticket price will change daily and as they are so cheap, they sell out incredibly fast!
It's often necessary to be at the terminal by 7 am to buy a ticket for that night! Buses are relatively regular in the bigger built up areas like Caracas. But be aware that bus shortages are common in the smaller cities and towns off the main travel routes… I once got stuck for three days trying to catch a bus towards Roraima from Ciudad Guyana.
Traveling in Venezuela by Taxi
Taxis are extremely cheap, especially within the city and when catching a transfer from the airport. Just like in Asia, the taxi's here often don't have metres so get your haggling game on and agree on a price before getting in. Or even better, get an idea of the correct fare from a local.
You will see official taxis in Venezuela but also beat up cars with neon stickers. These are non legal taxis or piratas and are normally fine to ride during the day, I would avoid them in the evening. If you need a taxi in the evening, get your accommodation to call a trusted car ora línea for you. Taxis are so cheap in Venezuela that you could even get around the whole country using private drivers…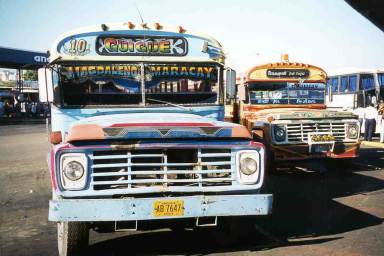 Visiting Venezuela soon? Don't risk having to sit on the floor or change your itinerary because you missed the last ticket at the station! Find the best transport, best time and the best fare with 12Go. And why not use what you've saved to treat yourself to a cerveza helada on arrival?
It only takes 2 minutes! Book your transport on 12Go now and guarantee your seat easily.
Working in Venezuela
Considering that Venezuela is currently experiencing severe economic doldrums, it isn't exactly an obvious place for ex-pat's or travellers looking for work. However, if you are able to make money online and get paid in USD, you will find that the black market for dollars means your money goes, very far.
The Future of the SIM Card is HERE!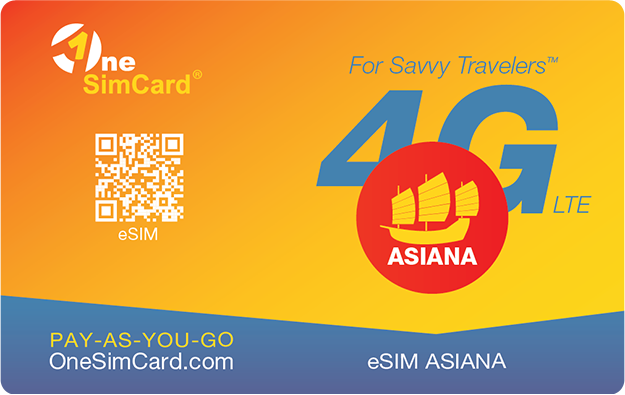 A new country, a new contract, a new piece of plastic – booooring. Instead, buy an eSIM!
An eSIM works just like an app: you buy it, you download it, and BOOM! You're connected. It's just that easy.
Is your phone eSIM ready? Read about how e-Sims work or click below to see one of the top eSIM providers on the market and ditch the plastic.
Buy an eSIM!
Teaching English in Venezuela
If you do want to work in Venezuela, then teaching English is a good option. Pretty much every native speaker I met in Venezuela got offered work (without even looking for it!) with no questions asked to experience and qualifications! I cannot advise what pay and conditions will be like though, but bear in mind that wages in Venezuela are NOT keeping up with inflation.
Volunteer in Venezuela
Volunteering overseas is a great way to experience a culture whilst doing some good in the world. Historically, there were different volunteer projects in Venezuela ranging from teaching, to animal care, to agriculture but this information is quite a bit out of date.
Considering the absolute hole the country is, there are plenty of worthy causes to help with but just bear in mind that the Government appears to be becoming evermore paranoid and authoritarian – Western do-gooders may be viewed with suspicion.
Our go-to platform for finding volunteering gigs is Worldpackers who connect travellers with host projects. Have a look at the Worldpackers site and see if they have any exciting opportunities in X before signing up.
Alternatively, Workaway is another excellent common platform used by travellers searching for volunteering opportunities. You can read our review of Workaway for more info on using this terrific platform.

Volunteer programs run through reputable work exchange programs like Worldpackers and platforms like Workaway are usually very well-managed and reputable. However, whenever you are volunteering do stay vigilant, especially when working with animals or children.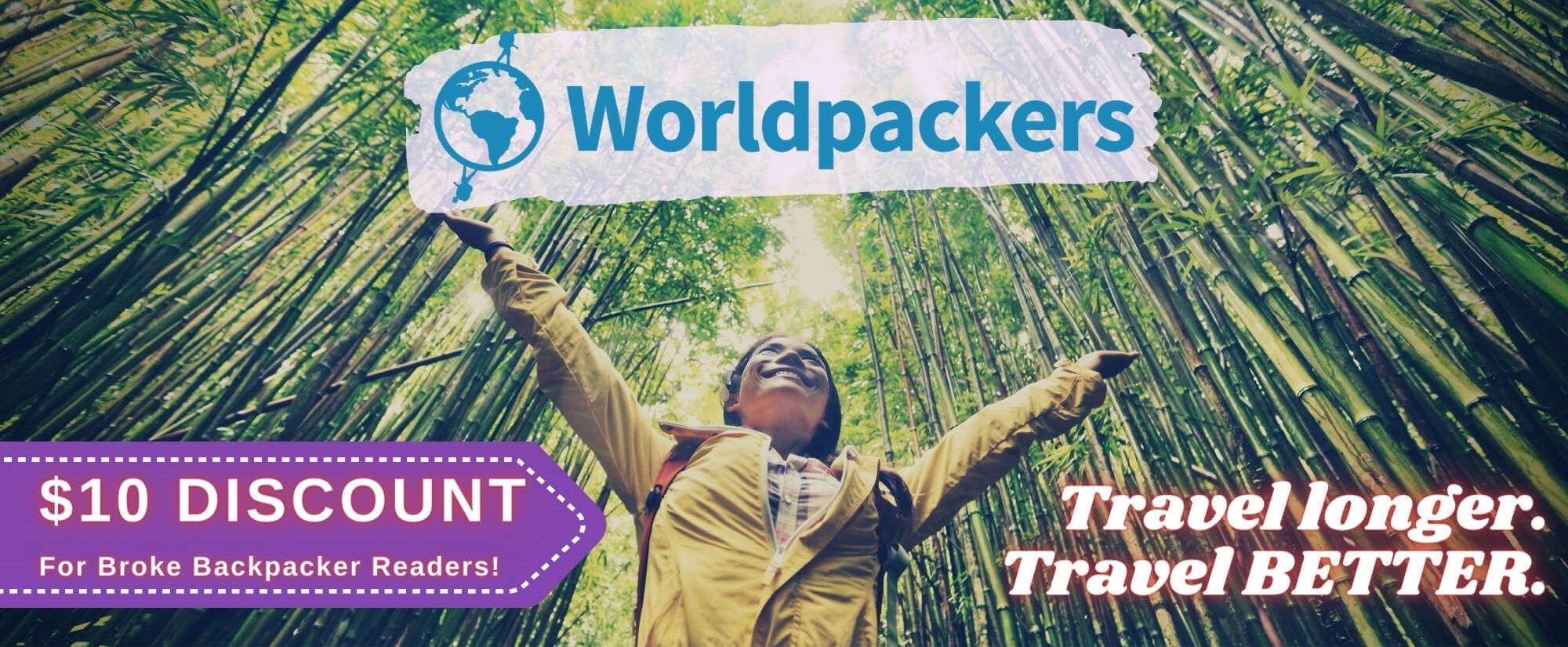 Worldpackers: connecting travellers with meaningful travel experiences.
What To Eat in Venezuela
Venezuela is currently in a food crisis of sorts with production and imports at an all time low (in part due to the falling price of oil). This makes it difficult for average working families to obtain the basic staples they need to cook (rice, flour, milk, sugar etc.). It is common to see long lineups outside supermarkets waiting for these staples to arrive. But don't let this discourage you!
The street food is dirt cheap, tasty and in some areas it's plentiful! Expect fresh fruit, vegetables and meat. Thrown together in some delicious concoction, ensuring you come back for seconds (or thirds)! Wanting a break from street food? Well amigos, restaurants have incredible food at unbeatable prices, good for all of us backpacking Venezuela!
Here are some of my favourites I tried whilst backpacking Venezuela….
Arepa with Carne Mechada: A true Venezuelan classic! Arepa is a kind of bread which is stuffed with shredded beef, vegetables and a sweet plantain for the top. YUM!
Empanadas: A popular dish found in Spain and Latin America and comes in sweet and savoury form! Basically, dough wrapped around a delicious stuffing. Super cheap street snack!
Pabellon Criollo: Considered by many as the Venezuelan national dish it's a must try! Rice, shredded beef in stew and stewed black beans, spiced to perfection and found in pretty much every street food stand. Don't leave the country without trying this!
Cachapas: THE best hangover cure. Basically sweet corn pancakes, folded over chunks of white cheese and ham. Simple, but delicious.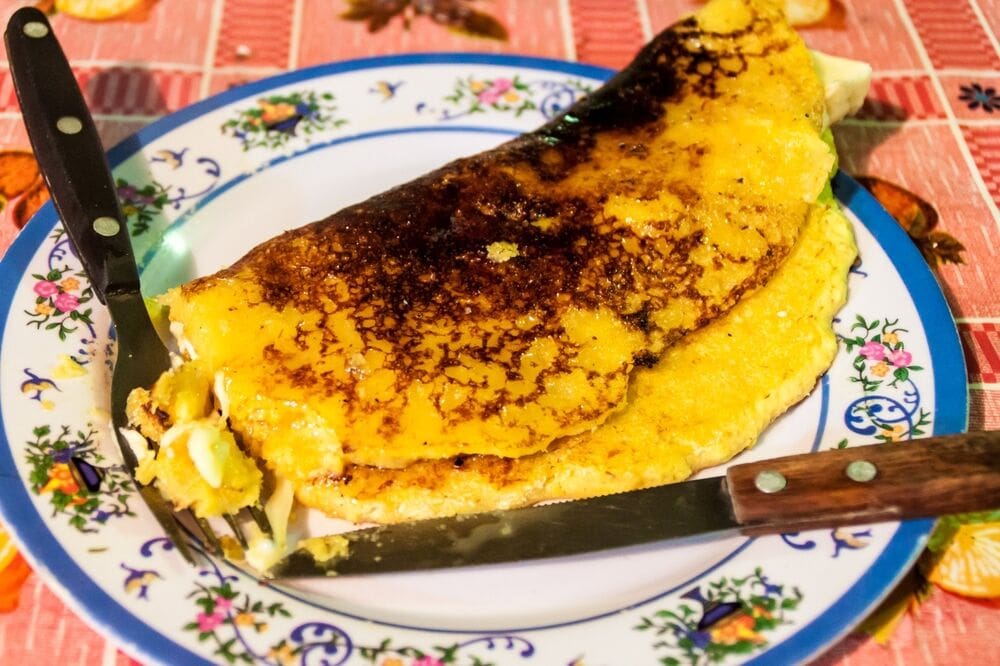 Venezuelan Culture
Venezuela has a heavy influenced Caribbean feel; especially when you look at the heritage, art and even in architecture, landscape and monuments! There is always a party to be found, once off the beaten track island time is in full swing and despite the horror stories; people are actually incredibly welcoming! As well as Caribbean there is a strong influence of Indigenous, Spanish and African. This is clear when you look at some of the oldest art pieces from the country, hieroglyphs.
Venezuelans have a strong sense of community and place a high emphasis on respect. If you are welcomed in by one person or have a friend on the ground, you're more likely to be fully accepted into the community. Which is awesome, you'll be plied with food and drink; just remember to use your Spanish!
Useful Travel Phrases For Backpacking Venezuela
Hello – Hola
How are you? – Cómo estás?
Very good – Muy buena
Beautiful – Hermoso
Please – Por favor
Cheers – Salud
Shit – Mierda
Do you have a lighter? – Tienes un encendedor?
Can you give me a discount? – Me puede dar un descuento?
Two beers please – Dos cervezas por favor
Down that beer! – Hasta que la cerveza!
No plastic bag – Sin bolsa de plastico
No straw please – No paja por favor
No plastic cutlery please – No hay cubiertos de plástico por favor
Can you give me a ride – Me puedes dar una vuelta?
What is your name? – Cómo te llamas?
How much does this cost?  – Cuánto cuesta?
Some Books To Read About Venezuela
The Cocaine Diaries: You never think it's going to be you… until you're caught. An incredible true story by Paul Keany documenting the lead up and his experience of being caught trying to smuggle a lot of Cocaine back to Ireland. Definitely, will make you think twice about breaking the rules in Venezuela….
In Trouble Again: A Journey Between the Orinoco and the Amazon: Follow Redmond O'Hanlon's journey around South America. While not directly focused on Venezuela, follow his struggles and accomplishments as he journey's through some of the most rural areas of South America. A fantastic read of true grit adventure, you will love this.
Hugo Chavez and the Bolivarian Revolution: A first hand account of contemporary Venezuela as it is now. Indulge yourself in the culture, the future plans for Venezuela and the political situation as it currently stands. This is an interesting read for anyone wanting to know a little more than what the media portrays of Venezuela.
Crude Nation: How Oil Riches Ruined Venezuela: Venezuela is rich in resources especially Oil, but the people of Venezuela are still living in relative poverty. Why? Well, this book explains it. If you are interested in the life of the locals and levels of corruption in Venezuela this is an extremely interesting read!
Reminder! Guys, when planning your awesome backpacking trip to Venezuela please check updated prices on DolarToday. The Currency rates in Venezuela vary 10-15% every week so it is impossible to keep this guide up to date!
Some Unique Experiences in Venezuela
Trekking Mount Roraima Venezuela
Mount Roraima's highest point sits at 2,810 m (9,220 ft), an epic hike through steaming jungle or any avid climber. Not only just to conquer and stand on the summit, but it has one of the oldest rock formations in the world. Once at the top, you will enjoy incredible views over three countries; Guyana, Brazil and of course, Venezuela. For keen hikers, explorers and fit people this is too tempting a mountain not to climb. But be warned, the climb is hard, even for keen hikers like me.
Here's plenty of tips and tricks on how to trek Mount Roraima…
Duration: The Trek takes around five to eight days depending on how much of the mountain you want to see once you're on top. Be warned that this trek is relatively challenging; especially if it rains. I wouldn't recommend it for people who aren't physically fit, it can be done, but you want to enjoy it right?
When to go? For the best views tackle this trek in dry season from December to March. The only thing you will miss is a number of waterfalls. If you go out with this, you can expect a variation of weather including rain. Just be warned, rain makes the trek a little more difficult and some of the river crossings a little more sketchy.
The Trek: You'll start in the Pemón village of Paraitepui reachable from the small town of Santa Elena, which is actually in Brazil, right on the border. From here, you can easily hop on buses and shuttles taking you to the small town of Paraitepui to begin the hike. The buses can be a little unreliable at times; be prepared to spend a night in Santa Elena if no buses are running for whatever reason…
If you go with an agency, you will most likely get to Paraitepui by Jeep, no hassle which is fantastic!
The trail from Paraitepui to Mount Roraima was well marked. If a guide wasn't required, you could easily make your way to the top on your own. The problem is that the top of Roraima is a real maze. And I suck at mazes so I'm glad I had Alvan to guide me. Especially as it can cloud over pretty fast up there, even if it started out the clearest of days. The hardest part of the trek was definitely the hike from 1,900 meters of our base camp to the top, at 2,800 meters. The ascent is basically a steep natural ramp formed on the mountain side, climbing from right to left, painfully. The path itself is relatively well trodden and ranges from huge stoney passages, muddy and slippery bogs too easy to navigate trail. Wear good shoes, your feet will thank you later!
Finally, we reached the Roraima plateau and set up camp for the night. Once we were settled, head out and enjoy the sunset at the nearby Kukenán viewpoint. Seriously, this is probably the most incredible place I've ever got to watch a sunset!
The summit of Roraima is massive, you could wander around the top for days. There's so many places on the top to explore; head to the Maverick, the highest point of Roraima. Why? Well way up here you will have views over three different countries. Walk past the stoned milestone and you are literally standing on a triple border line, seriously, take that cheesy picture. How many times in your life will you stand in three countries at once? From here, definitely, make a stop and check out the window, a viewpoint on the face of Roraima opposite the Kukenán tepuy.
Seriously, this was possibly one of the most incredible hikes I've ever done. Sitting on the edge of a cliff on the summit, legs dangling, taking in the breathtaking views was just. There are almost no words, it was beautiful… once you get over vertigo.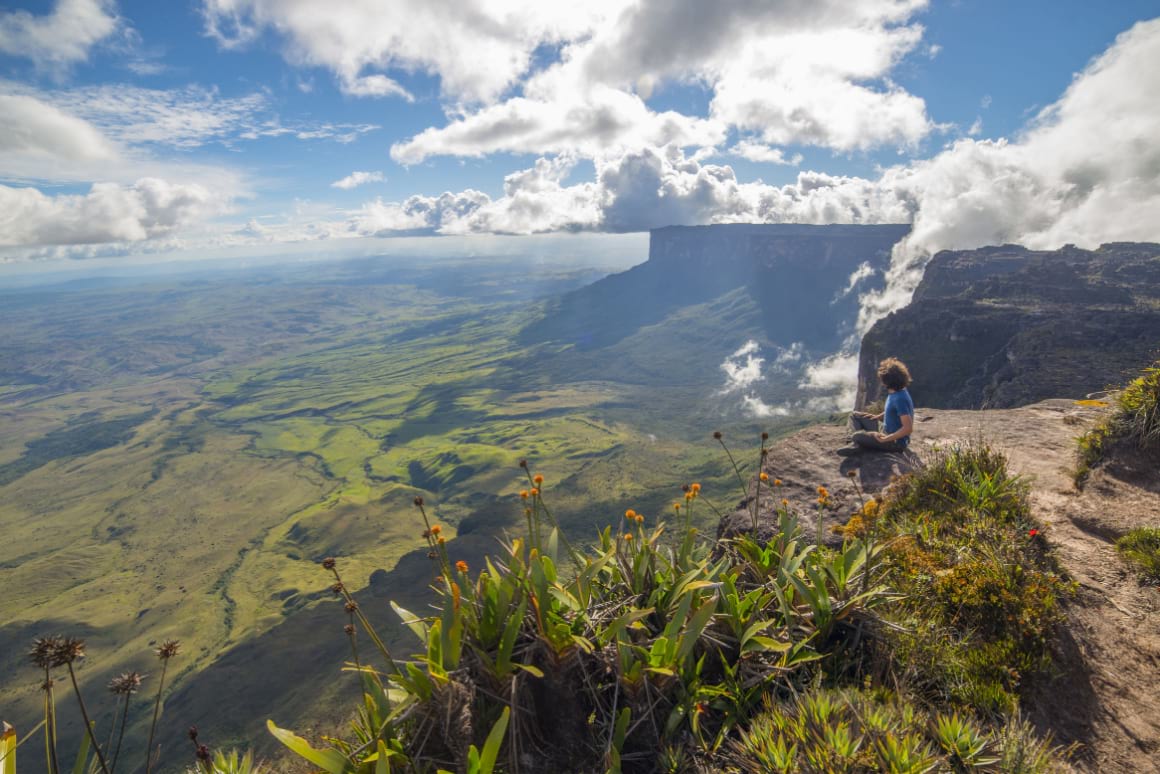 The Cost: The cost will vary depending on whether you go with an agency or hire an independent guide. For Solo travellers, agencies are the best option. They will put you together with a group and get you fully prepared for the trek. Most agencies charge around 35,000Bs for six days on Roraima Venezuela. Watch out for scams when booking trips; there are a lot of unscrupulous agents around using hard-sell techniques to sell tours; avoid them. Check out Kamadac Tours; a joint German-Venezuelan company. Ask for Niklas and tell him that The Broke Backpacker sent you, he will be sure to give you a warm welcome.
If possible, I strongly recommend getting a group together and then contacting a guide yourself. The guide is able to arrange everything that an agency arranges and will do so at a cheaper price! Perfect for us broke backpackers! But crucially, choose your guide well they are the person you will be relying on once you're actually on the mountain. I highly recommend that you contact Alvan Reuban at [email protected] or 02894160146. Alvan has been leading tours up Roraima for over twenty five years and has summited the mountain over 500 times, he speaks fluent English! Seriously, this guy is a legend!
What to Bring: Don't be that person hiking a mountain in cotton t-shirts, jeans and trainers. You will seriously suffer. Come with some good strong (and broken in) hiking boots and breathable clothing. Bring mosquito repellent, Sunscreen and a dry-bag for your camera and of course food. You will definitely eat more than usual and for any experienced hiker you know to always bring enough food to last you longer than your planned hike. Supermarkets and shops are found in Santa Elena, but keep in mind that there is virtually nothing in San Francisco and Paraitepui. And of course remember roll mats, sleeping bags, tent and any cooking gear. Try to weigh your pack before you head off, each individual has a 15kilo limit, why, I'm not entirely sure… Thankfully your porters will take on any excess weight you have stuffed in there.
Top Tip! For the love of god do not take crystals off the mountain; you will be searched when you get down…
---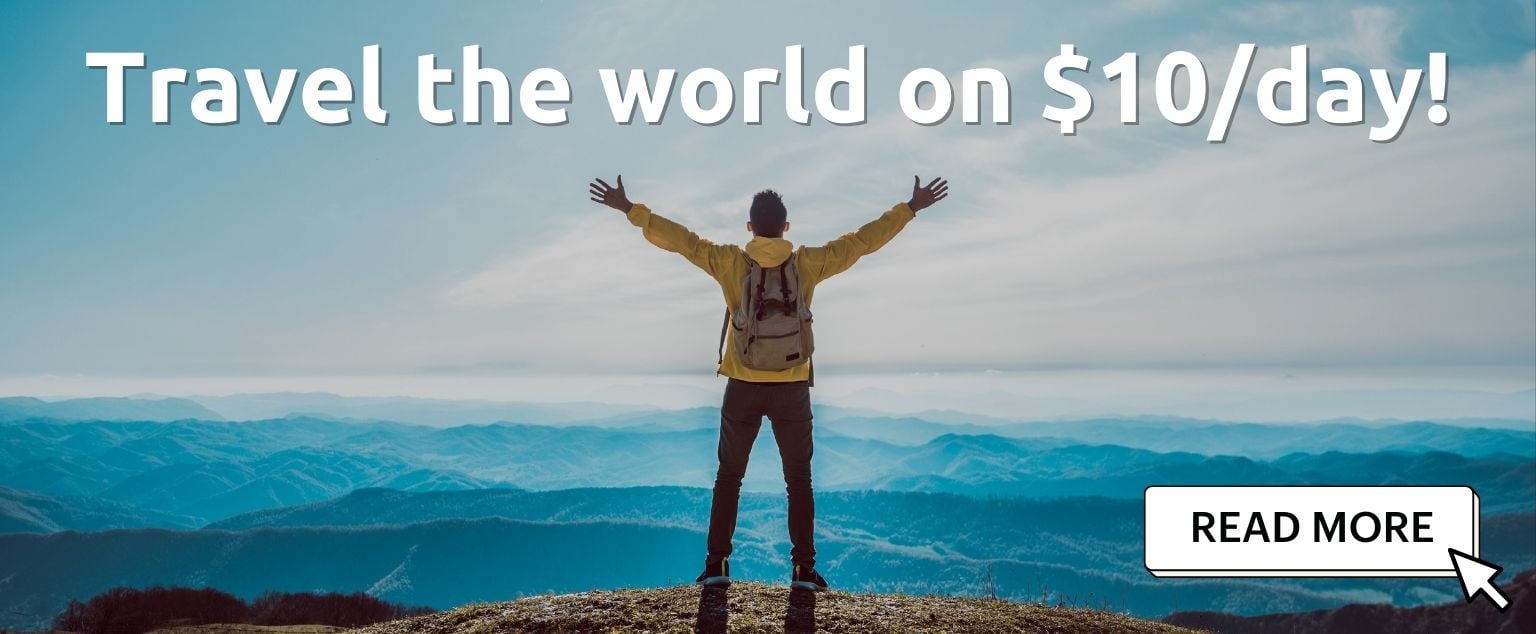 And for transparency's sake, please know that some of the links in our content are affiliate links. That means that if you book your accommodation, buy your gear, or sort your insurance through our link, we earn a small commission (at no extra cost to you). That said, we only link to the gear we trust and never recommend services we don't believe are up to scratch. Again, thank you!