As the fun of summer fades away with the warmer days, it's time to get yourself organised for a year of hitting the books. You've got all your gear organised and your packing lists completed, but you need an every day bag that's going to come with you to all your classes, carry your laptop, supplies and that cheeky bottle of voddy too!
Fear not young Padawans, for we've been there and done it. We've been broke ass students who'd rather spend their student loan on beer and Playstation games. But trust us, when it comes to a college backpack, you don't want to skimp out. This bit of gear is going with you the whole way, carrying your expensive equipment through rain and snow until you step on that stage for graduation. So you've got to choose wisely!
That's were we come in! We've compiled an extensive list of awesome bags of all different varieties, so you can pick the one that suits your style and gear the best. We've got backpacks, messenger bags, gym bags, and a few black hole duffels for those folks who like to throw everything into a bag and hope for the best!
A good bag for college is all about versatility. It won't just accompany you while walking to class either. This bag needs to be large enough to hold a case of beer, keep your gym clothes separate from your pub attire, and still find enough space to fit in those unnecessarily massive and expensive books!
The best bit. We've test driven each and every one of these bags so you don't have to! We know how precious your funds are whilst at college, so you don't need to worry about investing in a dud! Purchase a decent pack now and it will see you through your time on campus with ease.
These Are The Best Bags For College
Best Overall Backpack For College
Best Overall Backpack For College
Osprey Quasar
Capacity (Liters) > 28
Price (USD) > 64
Best Backpack For Travel To College
Best Backpack For Travel To College
Nomatic Travel Pack
Capacity (Liters) > 40
Price (USD) > 300
Best Laptop Backpack For College
Best Sling Pack For College
Best Sling Pack For College
Aer Day Sling 2
Capacity (Liters) > 4
Price (USD) > 65
Best Messenger Bag For College
Best Backpack For Summer
Best Backpack For Summer
Osprey Aether
Capacity (Liters) > 70
Price (USD) > 425
Best Pack For Spring Break
Best Pack For Spring Break
TropicFeel Shell
Capacity (Liters) > 40
Price (USD) > 290
The Best Backpacks for College
College is a time for new experiences, so you'd better pack a backpack that can handle a few different genres. The best backpacks for college have to get you through class first and foremost, but there's a whole lot more going on on campus.
The bags on our list can handle all sorts of weather, pack in loads of extra features, and don't even consider cutting corners to save a few bucks.
Ladies & Gents, It's Time to Step Your GEAR Game Up. 😉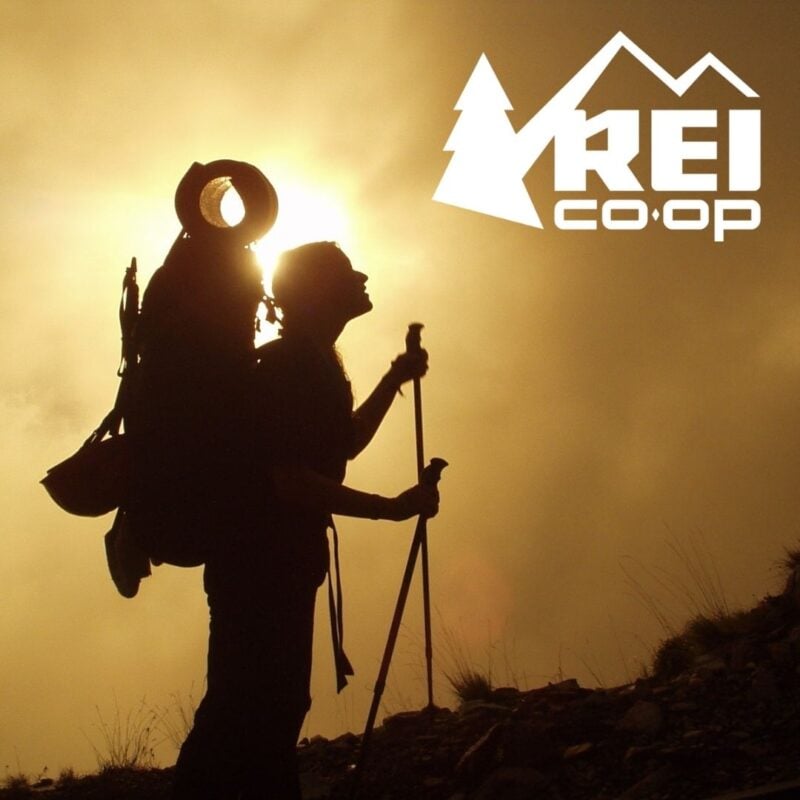 REI is one of America's biggest and most-loved outdoor gear retailers.
Now, for just $30, get a lifetime membership that entitles you to 10% OFF on most items, access to their trade-in scheme and discount rentals.
Join REI Today!
Best Overall Backpack For College – Osprey Quasar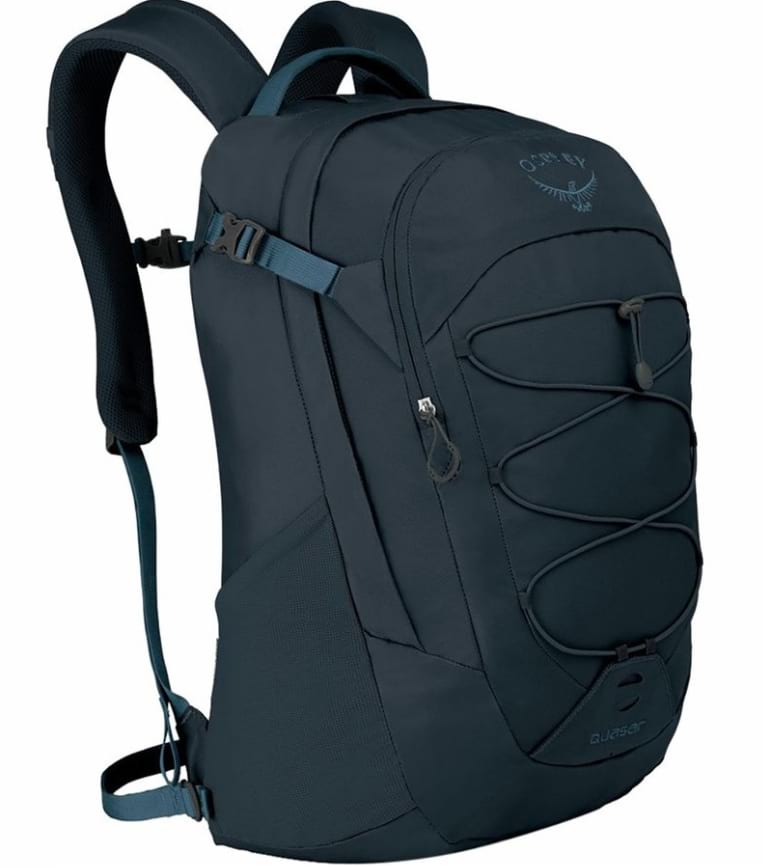 The folks at Osprey stepped out of the woods long enough to dream up this daily commuter backpack that carries an outdoor pedigree onto the quad. A thin sternum strap and hip belt are two eye-popping characteristics that you won't usually find on school bags. It may seem like overkill, but you'll be glad you brought backup on the walk back from picking up your textbooks.
Besides those key ingredients, Osprey largely left off the outdoor elements from most of their packs to fit in all sorts of crowds. They couldn't help themselves from adding on durable lightweight nylon and protecting their bag with an ironclad lifetime guarantee, so this bag will get you from freshman year through med school. 
This pack is a firm favourite across our team and they've used it not only for college but it easily transferred into the office after graduation too. Not only that but it works well for the trails too if you need to get out of town on the weekend.
Pros
Incredibly high durability for a commuter backpack
Includes a sternum strap, hip belts, and a bike light attachment that makes it cycle commute certified
Great volume to weight ratio
Cons
Doesn't come with the usual back panel and hydration bladder support you might expect from most Osprey bags
Not much rain protection included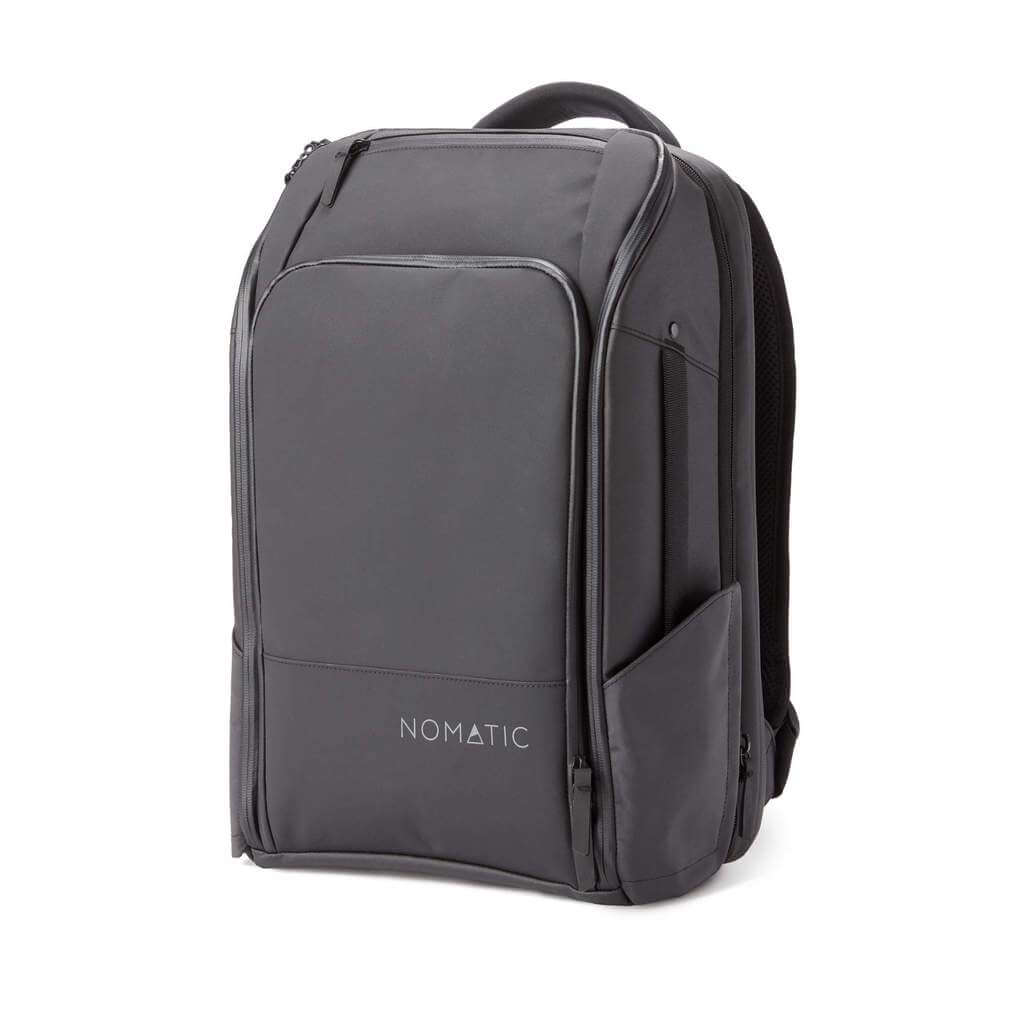 For students who need to log some serious miles to get to class on time, this pack carry-on genius is a must have item on your packing list. Paired alongside a checked bag this travel pack from Nomatic will help you pack everything you need for the semester and even include some theme party looks.
The organisational options and loads of extra features make it the best bag on our list for both airline travel and day-to-day life once you get to school. You can cart the bag anyway you see fit, duffel style or over one shoulder. Separate compartments and a TSA ready laptop flap go a long way towards a stress free semester no matter how far you are from home.
Pros
Ships with it's own laundry bag
The best bag in the world for packers who like compartmentalising
Sneakily high level of water resistance
Cons
A bit large to take to class, not quite large enough to serve as your only bit of luggage
Comes with a lifetime warranty! But the process can often take months
We've loved Tortuga bags for a long, long time. Their first few models re-designed for minimalist travel, but their gear was always slightly large for an everyday carry. Luckily, the Outbreaker changes all that. This bag cuts out a few litres from Tortuga's flagship models to fit right in as a carry-on beast and a daily carry extraordinaire.
The Outbreaker has separate pockets for a laptop and a tablet, as well as loads of mesh dividers and zippered openings that give you space for pens, glasses, and brownies. It's all protected by a rip resistant outer shell that can also survive a few surprise showers while keeping your laptop dry. 
Most of the team travel with their laptops, so this has been a popular pack for those needing to carry electronics on the daily. They felt it would work perfectly for students looking to keep their expensive gear safe whilst still looking professional enough for that post-graduation internship.
Pros
Includes a sternum strap for days with a particularly heavy workload
Perfect size for a full day on campus and stays small enough to slide right underneath the seat in front of you
3 individual zippered compartments keep your gym clothes separate from your homework
Cons
There are so many pockets the unorganised packer may spend the first ten minutes of class looking for a pencil
One of the more expensive backpacks on our list
It doesn't sound like Joe and the gang are planning on cancelling student debt any time soon. This bag is here to help. Whether you're slinging pizzas for beer money or starting your career a bit early, a solid working backpack that can also get you to and from class is essential.
Stubble and Co's backpack has plenty of separation to keep your dirty dishwashing uniform separate from your homework. The backpack is optimised for cycling commutes thanks to water-resistant sealed seams, a roll-top opening, and a sneaky laptop compartment right against the padded back panel. 
Want more Stubble & Co options? Check out our rundown of the best Stubble & Co. bags.
Pros
Stubble & Co used recycled materials that still provide an ultra durable water resistant shell
Padded laptop compartment is accessible without opening up the roll-top
Crisp monotone exterior fits in at the internship, on campus, and in the cave
Cons
Rigid and boxy shell isn't for everyone
Great cycling pack that forgot to add a spot for a bike light
The Aer Day sling is out to prove that a fanny pack could be your secret weapon. There is even a secret compartment against the back of the pack with room for the phone, wallet and keys or a 420 friendly storage space. The 1680D Ballistic Nylon and a YKK zipper do a great job keeping unwanted smells down to a minimum.
You can easily tuck this sling pack inside your hoodie or even an oversized t-shirt and hit campus with everything you need close to your chest. The main compartment is large enough to store a tablet, external battery, and a water bottle, so you can really reduce the amount of time spent with two straps across your shoulders. 
The team love the versatility of this fanny pack. They felt it could be worn as a stand-alone on nights out or combined with a larger backpack when they wanted to keep their travel passes, student ID and headphones separate from their binders and books!
Pros
Perfect when you don't have enough to warrant a backpack, but need more than what fits in your pocket
Not quite submerge proof but the bag will protect your gear from a surprise rain shower
Third compartment includes a zipper that tucks away when not in use so no one will know it's even there
Cons
In an age of flashy fanny's, this pack only comes in a relatively boring black
Unlike most of Aer's gear this sling pack doesn't have lockable zippers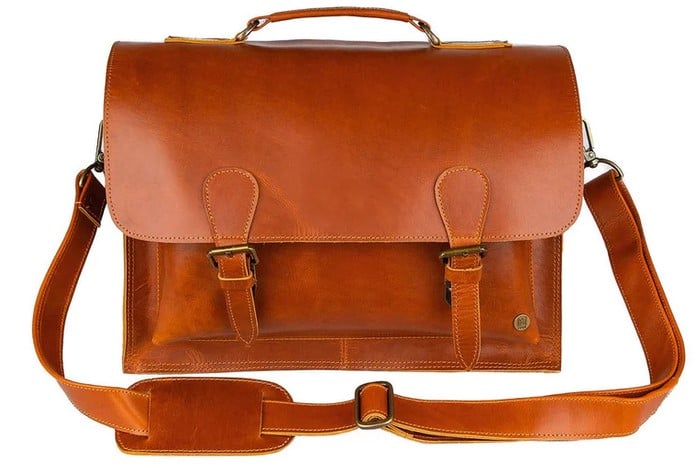 This messenger bag won't just get you from freshman year through grad school, but it could also still be around a few decades later when the next generation takes flight. You won't find a cheaper entry point to genuine leather than this crisp messenger bag.
Mahi Leather slapped English Saddle leather on a traditional messenger design and took care of all the details, adding brass connection points and tough zippers that keep things exactly where they're meant to be. Two separate compartments are protected by the brass buckles and take advantage of a cushy cotton lining to keep your notebooks crisp all year long.
Pros
Thanks to the natural ageing of leather, no two Mahi bags look exactly the same
Can be personalised with your name or initials
If you love the look but want a more cow-friendly choice, the messenger bag also comes in a Vegan cork style
Cons
Won't make you any friends in the young environmentalists society
A bit too small to pack an extra pair of shoes

Do You Want to Travel FOREVER??
Pop your email in below to get a FREE copy of 'How to Travel the World on $10 a Day!'.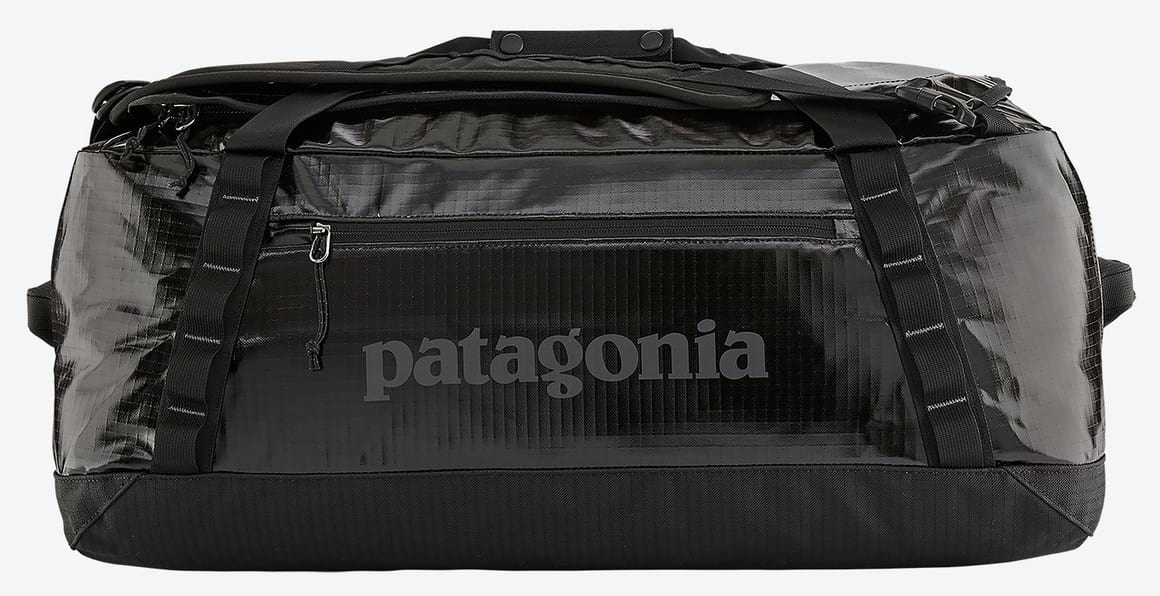 This is a perfect bag if you don't want to leave anything at home. The heavy duty black hole duffel is one of the largest bags on our list, but its lightweight materials and adjustability means it will never feel like too much to carry. Patagonia doesn't mess around when it comes to materials, and that pledge is on full display with this pack.
Lightweight nylon and polyester are drop, water, and idiot proof, and it's all held together by an extra padded base that you can use to drag millions of dollars through the desert. The bag even comes with its own carrying case so you can reduce it down a size or three once you've unpacked.
The Black Hole line covers everything from 3L packing cubes to 100 litre behemoths. If 55L's seems like too much, or too little, You're bound to find something from the Black Hole line in your perfect size. 
The gym rats on the team were big fans of just how much gear they could fit inside this duffel. They loved that their full kits could easily be combined with their laptops and books for a seamless transition from the lecture theatre to the bench press!
Pros
You can strap the bag however you'd like it, backpack style, over one shoulder or held in one hand.
Uses 100% recycled body fabrics that stay tough as nails
Take advantage of compression clips to drastically reduce the size of this bag when not stuffed full
Cons
At 55 litres, the Black Hole name can be a bit too literal
A bit large to carry around all day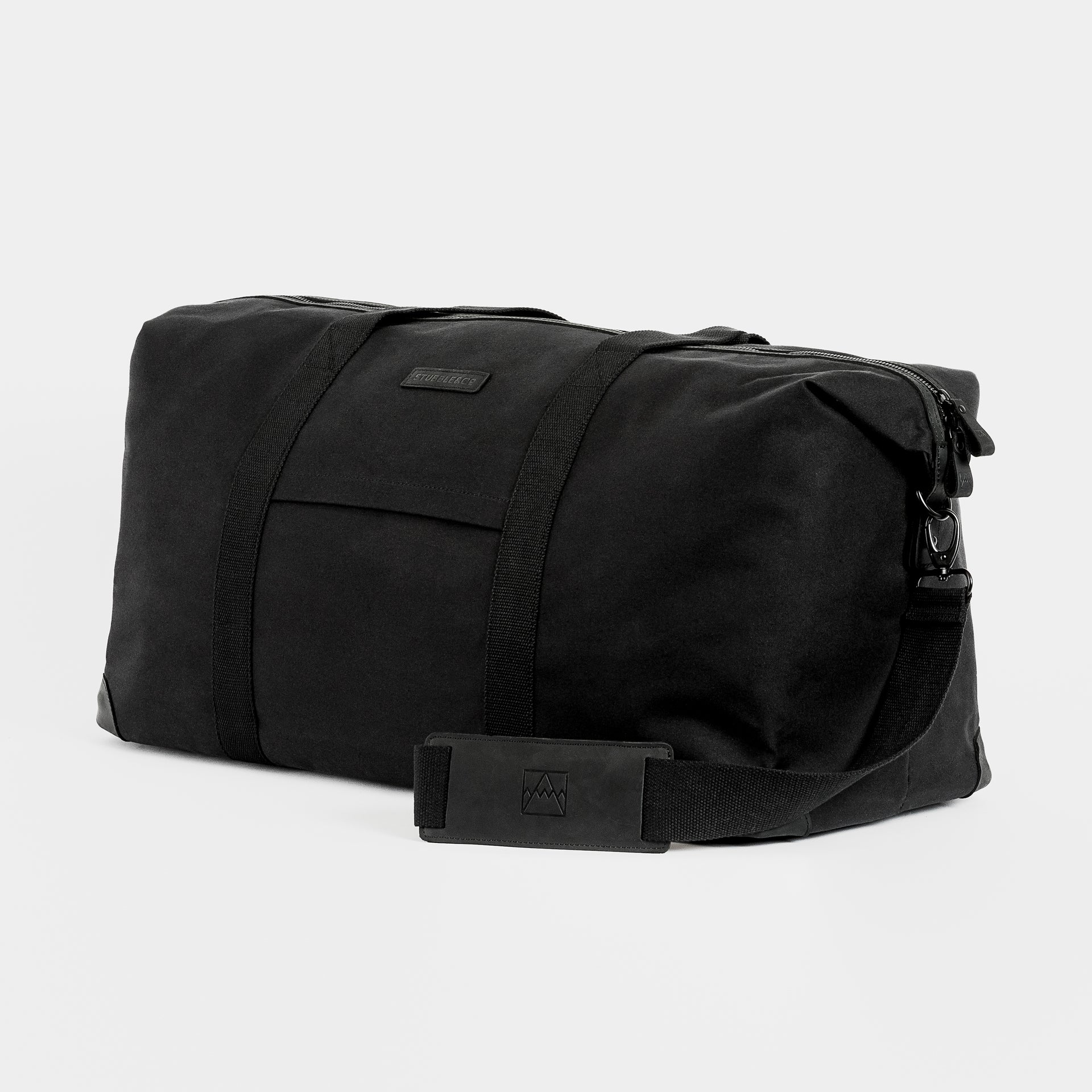 55 litres may be a bit extreme for most days, but this Duffel option takes things down a notch while holding on to some excellent water resistant properties to outrank the Black Hole Duffel as our favourite day to day lugger. This bag quickly became famous for its British MIllerain Tekwax, which finishes off the duffel with a truly tough finish.
Another big perk that makes this duffel bag campus worthy is the included laptop compartment inside the main storage area. You can use this extra splash of protection alongside an exterior slip pocket to avoid spending half of class digging around for a notebook. The bag comes in a 40 litre option or opt for a road trip ready weekender XL if you're fending for extra storage.
Pros
Exterior includes a luggage pass through that helps the pack sit on top of a rolling suitcase
The bag finishes off the details with full-grain leather straps, brass attachments, and YKK zippers
One of the only duffels out there with a great dedicated laptop compartment
Cons
Leather accents aren't necessary and will turn off a few shoppers
Exterior stash pocket isn't large enough for a tablet
Best Backpack For Summer – Osprey Aether
College is more about the things that happen to you outside of the classroom. Hopefully, you and your new best friends will get to spend some serious time together in the woods. When its time to stretch out a day hike into an overnight experience, this kick-ass backpacking backpack will be there.
And, this bag can handle way more than a long weekend. As one of Osprey's most extreme backpacks, this beast can get you through any summer job on the planet. It's arguably the best long-term backpacking pack on the planet. Whether your summer job has you in a van down by the river or reaching new peaks, this bag will be right behind you every step of the way.
Pros
Comes with a detachable day pack that has more than enough value to get you through a school day
U-shaped access to the main compartment makes it easy to get to the bottom of the bag
Optional heat moulding will melt the hip belt into your body's exact shape
Cons
A bit too much backpack to use as an everyday school bag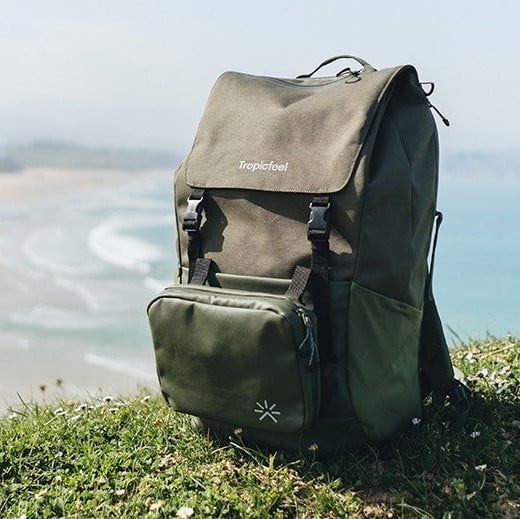 There's really no other way to put it, guys: This bag fucks. Stuffed full of extra features that other companies ship separately, and all held together by a waterproof shell, the TropicFeel Shell backpack is a great daily carry bag that can also get you through a week-long vacation. The bag compacts up and down between 20-40 liters, so you'll never have to carry extra weight.
That storage shifting ability is largely thanks to the amount of detachable accessories in the bag. A front kangaroo pouch and a full on wardrobe system are included in this bag ready for deployment. TropicFeel is taking the backpack industry to the next level, and they didn't forget to pack on all the classic features you've come to expect from one of the best bags in the business.
Pros
Detachable wardrobe system is the closest thing on the market to a portable closet
Front kangaroo pouch holds the essentials and can be detached and carried on it's own
3-in-1 design allows the bag to be anywhere from 22L-40 L's of optimised storage
Cons
All these extra features add a bit of weight
Won't be all that comfortable on your shoulders across long walks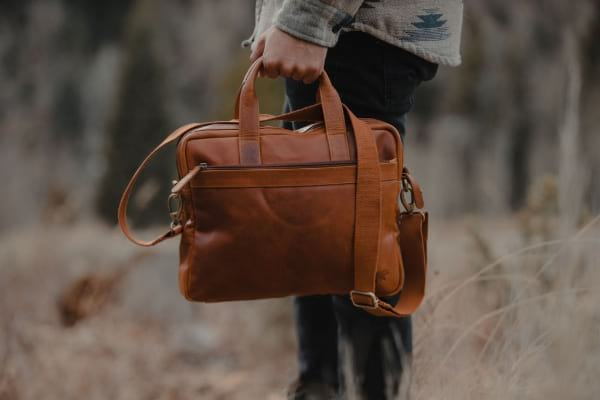 We'll end with the beginning. Long before all these fancy artificial ingredients were beefing up backpacks, top-grain cowhide leather dominated the bag business. Long after those same artificial nylon and polyester bags take on a bit of mould or fade to the closet, this top-grain leather will still be beaming.
The Katmai Laptop bag is a great minimalist case that can fit inside your large luggage or take you to class without all the extra noise. Storage is split between a large laptop compartment with cord, pencils, and electronic storage and a zippered exterior pocket perfect for your phone and buss pass.
Pros
Small bag that still has enough space for everything you need to get through class
Laptop locks in place with a velcro closure, and is protected by a plush nylon liner
Crisp leather look will fit any style
Cons
Only fits up to a 13" laptop
The bag is more of an oversized wallet than a full on daypack
If you're the cool kid on campus then you've got to get a bag that matches that! Unfortunately often when it comes to hipster bag style seems to be more important than substance. However, Stubble & Co have absolutely smashed this one out of the park by making a super cool bag that works perfectly for all your scholarly needs.
First and most importantly, the bag has a dedicated laptop pocket on the back of the bag. This is great for keeping your computer protected and separate from all your other gear. Inside the large main compartment, there are some small zippered pockets on the back section of the bag for things like keys, wallets and phones. The main area is squared off too so it's perfect for things like folders, notebooks, journals or sketchbooks.
Externally the bag is also super durable and the thick material easily repels whatever weather your walk to college can throw at it. There is also a convenient front pocket where you can throw in a book, your travel card or student ID.
Pros
Has it's own dedicated laptop pocket
Material is durable and weather resistant
20l is the perfect size for a college bag
Cons
Roll top closures aren't for everyone
Internal area could do with some more organisation features
The best present of all… is CONVENIENCE!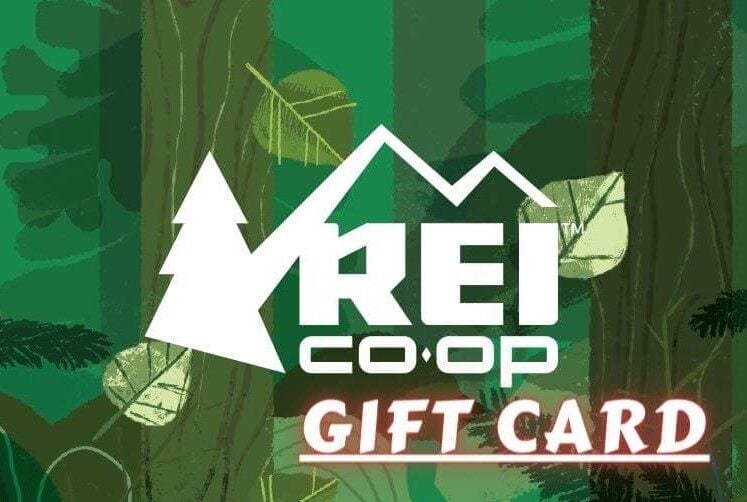 Now, you could spend a fat chunk of $$$ on the WRONG present for someone. Wrong size hiking boots, wrong fit backpack, wrong shape sleeping bag… As any adventurer will tell you, gear is a personal choice.
So give the adventurer in your life the gift of convenience: buy them an REI Co-op gift card! REI is The Broke Backpacker's retailer of choice for ALL things outdoors, and an REI gift card is the perfect present you can buy from them. And then you won't have to keep the receipt. 😉
Buy on REI!
Backpacks and Bags For College

| Name | Volume (Litres) | Weight (KG) | Dimensions (CM) | Price (USD) |
| --- | --- | --- | --- | --- |
| Osprey Quasar | 26 | 0.80 | 48 x 30 x 27 | 110 |
| Nomatic Travel Pack | 20-30 | 1.89 | 47 x 30.48 x 24.13 | 299.99 |
| Tortuga Outbreaker Laptop Backpack | 27 | 1.5 | 47 x 30 x 23 | 225 |
| The Backpack by Stubble & Co | 21 | 1 | 31 x 49 x 14 | 145 |
| Aer Day Sling 2 | 4.5 | 0.32 | 32 x 15 x 7.5 | 65 |
| Mahi Leather Messenger Bag | – | – | 37 x 28 x 8 | 151.50 |
| Patagonia Black Hole | 55 | 1.16 | 67.82 x 39.88 x 29.72 | 169 |
| Weekender By Stubble & Co | 40 | 1.5 | 55 x 30 x 25 | 215 |
| Osprey Aether | 70 | 1.79 | 86.36 x 45.72 x 38.1 | 299.99 |
| TropicFeel Shell | 22-40 | 1.5 | 19 x 51 x 30 | 249 |
| Kodiak Katmai Laptop Bag | – | – | 35.56 x 27.94 x 9.53 | 199 |

Our GREATEST Travel Secrets…
Pop your email here & get the original Broke Backpacker Bible for FREE.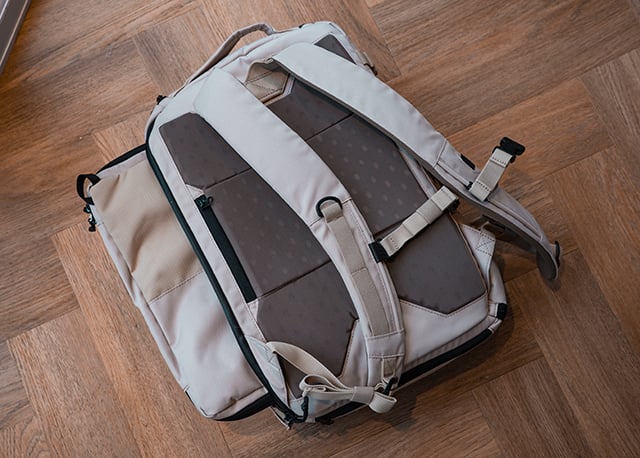 Final Thoughts on Backpacks and Bags For College
Pop quiz! In the comments below, write an essay in which you explain how Osprey Backpack builds an argument to persuade their audience that hip straps and reservoir's aren't just for backpacking backpacks.
Just kidding, SAT essays are a thing of the past! You've already done the readings and put in the work, now it's time to show up on campus and stunt. It all starts with a great backpack. Trust in the gear on this list to do a whole lot more than just get you to class rain or shine.
We've covered loads of different backpacks perfect for all sorts of lifestyles, so when your counselor asks you where you see yourself in five years, spend a few seconds imagining what kind of gear is hanging on for the ride and steer your shopping from there.
---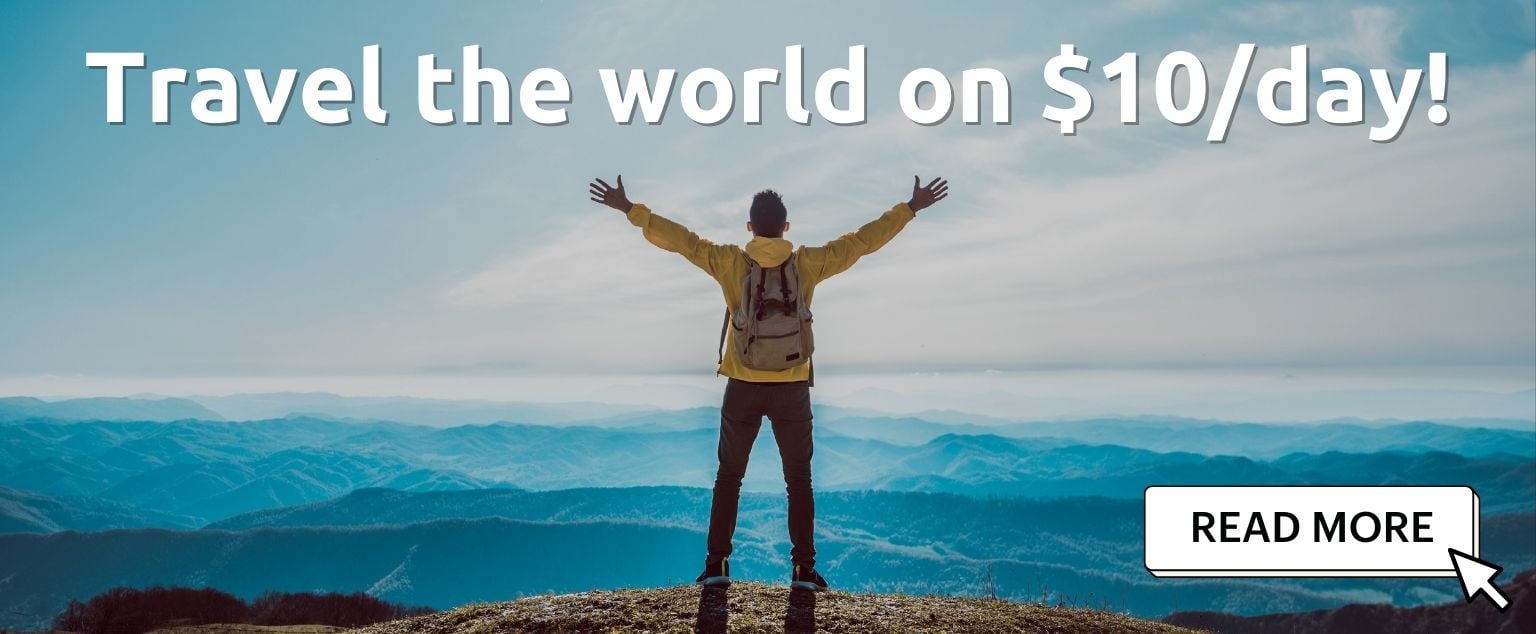 And for transparency's sake, please know that some of the links in our content are affiliate links. That means that if you book your accommodation, buy your gear, or sort your insurance through our link, we earn a small commission (at no extra cost to you). That said, we only link to the gear we trust and never recommend services we don't believe are up to scratch. Again, thank you!