Fort Lauderdale is a fantastic spot for a vacation in Florida. Think warm waters, great beaches, sunshine, and a tropical breeze. Ahhh, sounds perfect.
A lot of the best things to do in Fort Lauderdale revolve around the water. So, if you're planning a trip here, you've gotta get out on the waves!
Want our suggestion? Rent a boat!
There are countless options around Fort Lauderdale, and knowing where to start can be a little tricky. That's where this guide comes in!
We've pulled together this list of the best boat rentals in Fort Lauderdale, be that a speed boat adventure, a classy yacht trip, or a cheap fishing charter, we've got the top options available for you.
Fort Lauderdale is THE destination to get out on a boat and enjoy the waterways. Well then, let's get started…

Unlock Our GREATEST Travel Secrets!
Sign up for our newsletter and get the best travel tips delivered right to your inbox.
Top 3 Boat Rentals in Fort Lauderdale
Most Affordable Rental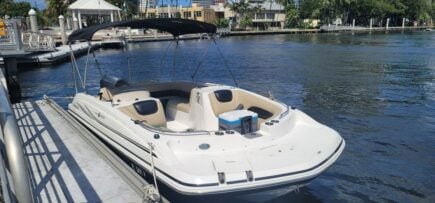 Most Affordable Rental
Sporty Hurricane SS188
> $
> 8 Guests
> Bareboat
> Bluetooth speaker
Over-the-Top Luxurious Rental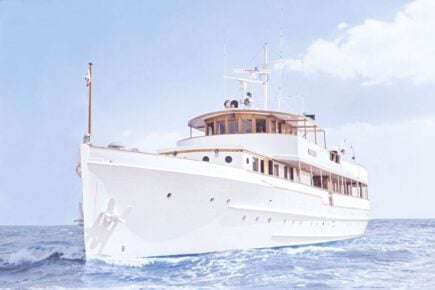 Over-the-Top Luxurious Rental
Beautiful Vintage Motor Yacht
> $$$$
> 12 Passengers
> Captained
> Amazing catering
Best Family Rental
Best Family Rental
Beneteau Oceanis 45 Premier
> $$
> 6 Guests
> Winner of 2012 European Boat of the Year
How to Rent a Boat in Fort Lauderdale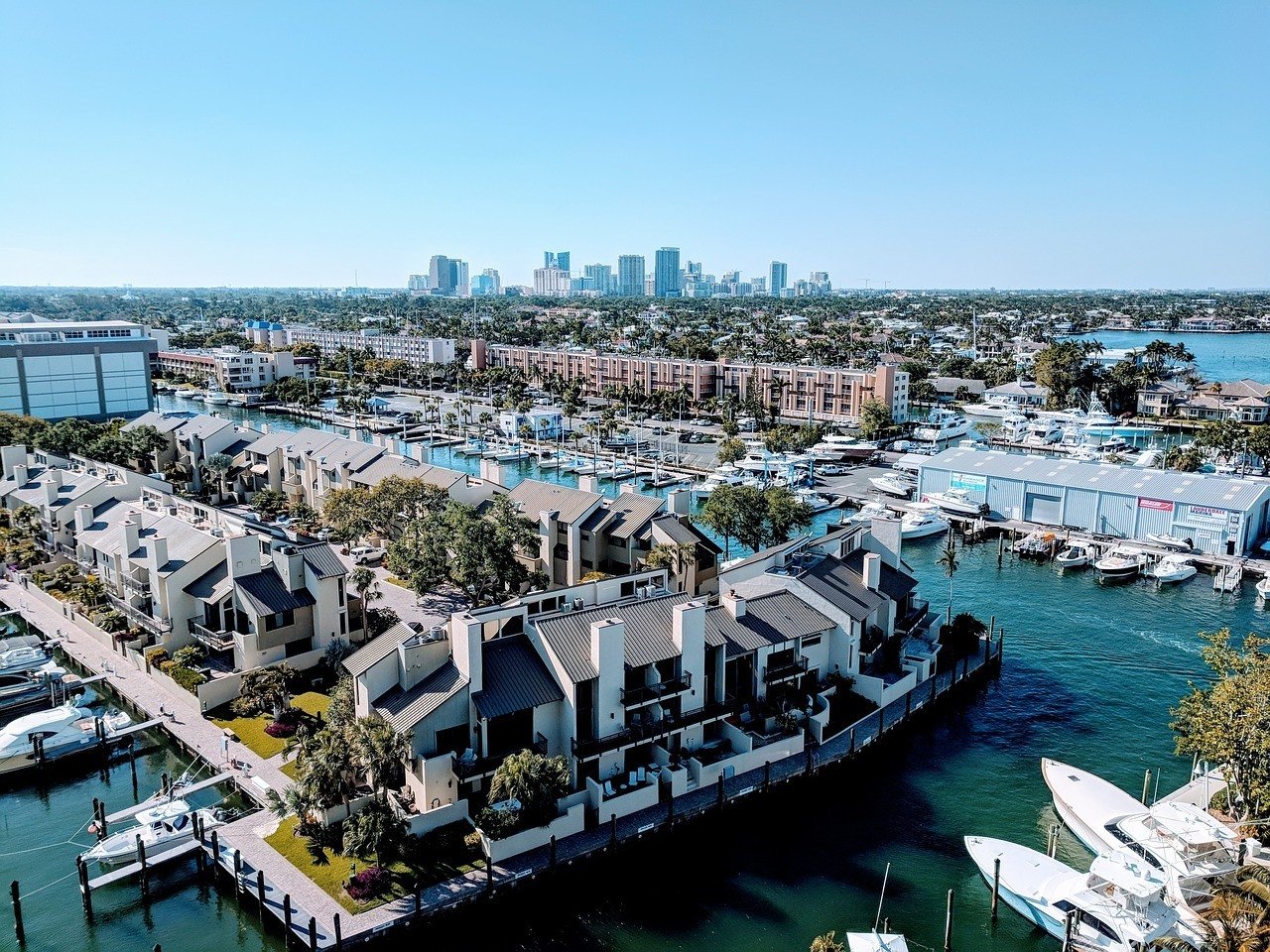 There are boat rentals left, right and centre in Fort Lauderdale, but renting from any random dude on the street (or on the water) probably isn't the best approach, though you can still shop around boat rental shops on the waterfront.
Aside from the fact that you need a Boating Safety Education Identification Card to drive a boat yourself, trusting a guy on the street to drive a boat for you is taking a risk. So, how do you find a reliable and safe option?
Enter Sailo.
Saili is a one-stop shop for browsing through all the best boat rentals in Fort Lauderdale.
How does it work, you ask? Consider it like the Airbnb of boats.
Sailo works in much the same way as Airbnb and navigating the site is smooth sailing. They have created a database of verified boat representatives with over 30,000 boats to choose from. You simply scroll through, check out the user reviews, pick your vessel and message the owner. It's that simple!
The security checks that Sailo has in place make it safe for people at both ends of the transaction. Everyone wins! Sorry random guy on the street, we got an easier way.

Why Rent a Boat in Fort Lauderdale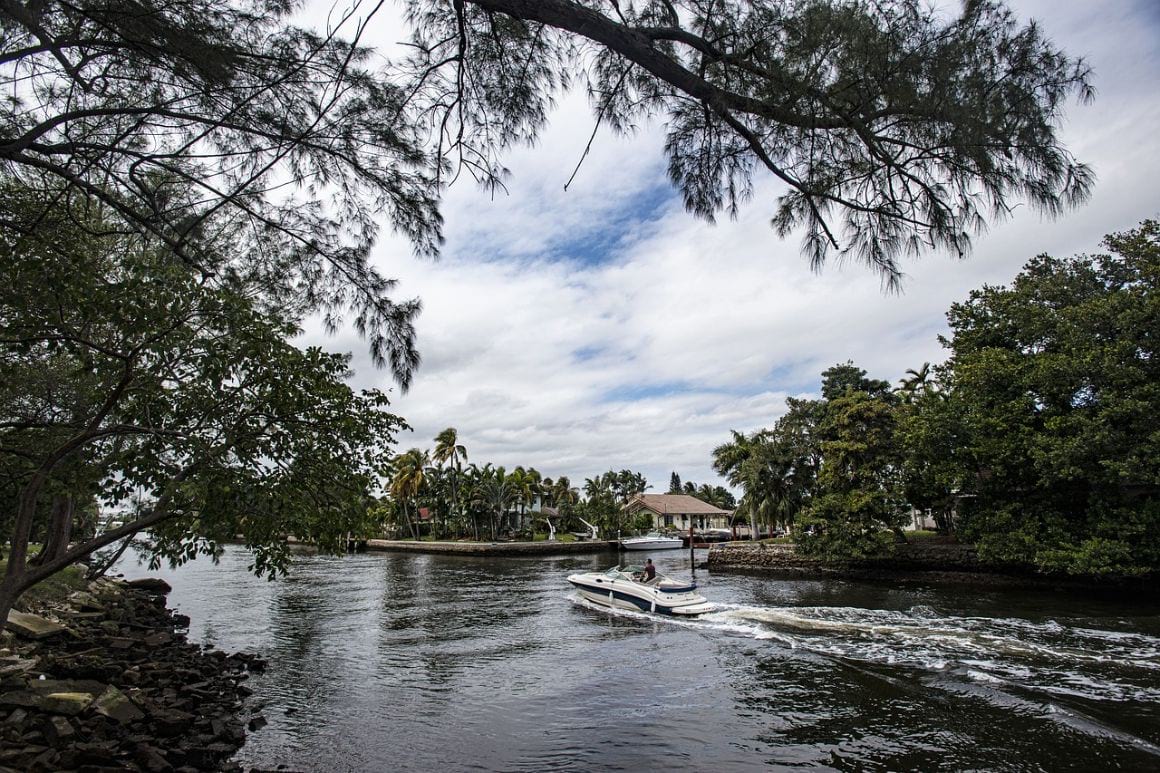 Why is boat rental in Fort Lauderdale a good idea? First of all, it's much less crowded than renting a boat in Miami.
Second of all, did we not already convince you with mention of beautiful beaches, sub-tropical waters, and sunshine? Being out and about on a boat is the best way to soak up the epic Florida vibe.
There are many more reasons for you to seriously consider when renting a boat in Fort Lauderdale.
Perhaps you're planning your annual sailing trip, a lavish bachelor(ette) party or are keen to fly above the Atlantic in a parasail?
If you've ever wanted to buy your own boat or are considering a long boating trip, renting a boat in Fort Lauderdale is a good option to try before you buy and build confidence with driving a vessel yourself. That's right! Some boats on Sailo provide a captain that will allow you to take the helm if you're keen to practice.
However, if you haven't rented a boat before, don't let any lack of experience turn you away. Many boat rentals in Fort Lauderdale can be chartered with an experienced captain. They will take care of tricky stuff and you'll be left with the job of ultimate relaxation and enjoyment.
If you're an experienced boater, you'll be happy to hear that you can find bareboat rentals in Fort Lauderdale. The less experienced sailors in our midst might be wondering what the heck that means. No, it doesn't mean that clothes are optional, though we say go ahead and do what feels good for you.
Bareboat means that you hire a boat with no captain or crew. In this case, you'll be responsible for everything including food, fuel and navigation.
Before renting a boat bareback, be sure to check out the boating regulations in the area.
Are you ready to cruise through our top picks? Then let's go!
Best Boat Rentals in Fort Lauderdale
While Sailo makes it easy to find awesome boat rentals, sifting through all the options can start to feel like a chore. Don't you hate it when you decide to take a holiday and then you've gotta put in the work?
Well, we've stepped up to save you from that tiresome work and have come up with this list of the best boat rentals in Fort Lauderdale. We've included something for all kinds of travellers, whether you want to live your best life in a luxury yacht or zoom around the tropical waters in something a little sportier.
Let's take a look…
Epic Party Yacht Charter in Fort Lauderdale – Luxury Party Yacht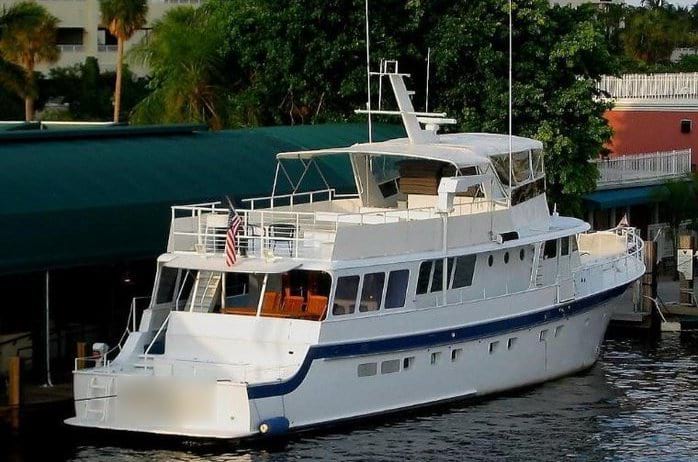 65 passengers
360 views from party deck
If you're down to party, with this boat rental in Fort Lauderdale you can easily set up a bar on the party deck, or keep it low-key with a fancy dining table in the shade. It's your party, you choose the vibe.
This sexy 91-foot motor yacht has three spacious decks with 360-degree views, perfect for you and your crew to catch some rays or whilst you get the dance floor happening. There's a luxurious air-conditioned indoor area with a sound system.
The yacht is captained, so everyone else on board can focus on their all-important role of 'ultimate enjoyment captain'. There's a swim platform to make it easy for you to plunge into the delicious sub-tropical waters.
Heck, the price is definitely a little high, but are you not on holiday? You deserve it.
The views of Fort Lauderdale from the water have never looked so good, and neither have you and (up to) 65 of your besties.
If you need somewhere to crash, a sleepover on this party boat can be arranged. For those who have never slept on a boat before, you may want to read out guide on Boat Life 101 to find out what a night on a boat might be like.
The Most Affordable Boat Rental in Fort Lauderdale – Sporty Hurricane SS188
8 Guests
Bluetooth speaker
Cruising around the "Venice of America" in a boat doesn't have to be an experience that breaks the bank. If you're looking for a budget boat rental in Fort Lauderdale, this sporty Hurricane SS188 is a great option for you and up to eight mates to get out on the water.
The budget option doesn't mean you need to compromise on the good vibes either. The boat has a Bluetooth speaker (queue your best summer playlist), a cooler (hello cold beers!), a GPS, and all the personal safety equipment you need for an epic and safe day out on the water.
This boat comes bareboat, which means you are the captain! You will have total freedom to go anywhere you please.
Sign me up, skipper!
12 Passengers
Amazing catering
This boat is a 1926 Vintage Yacht and it seriously oozes class. You don't just get a big 122 foot yacht when you charter this boat either, you get an experience of absolute luxury. You get a chef to prepare delicious meals and a team of staff to man the margarita bar.
If you have a special occasion to celebrate, leave it to the experts to plan your day and you can sit back and enjoy the tropical waters of Fort Lauderdale.
Look, we will be real here. This yacht will cost you more than a month's rent for just a few hours. But, if you are planning something special and you split the cost between mates, a day on this yacht is not one you'll forget any time soon.
Unless of course, you opt to have an open bar, but that's a whole other story.
Small Pack Problems? 😉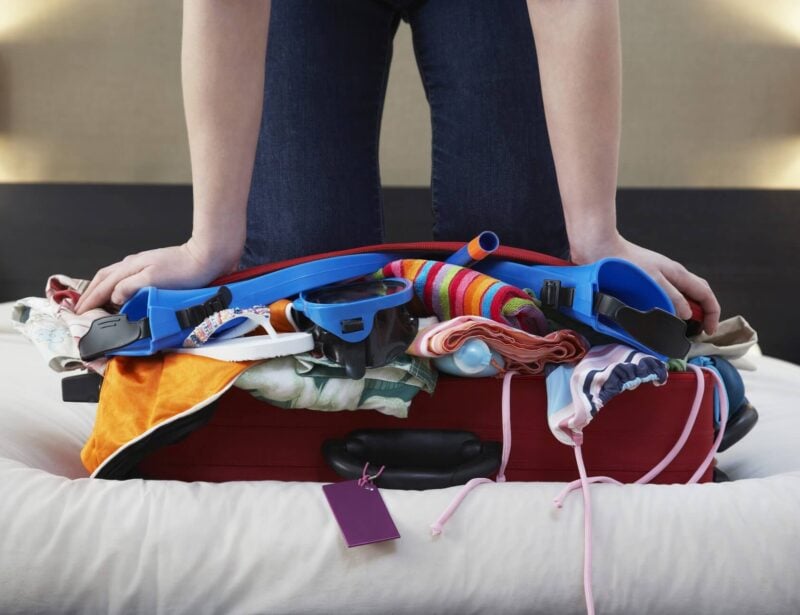 Wanna know how to pack like a pro? Well for a start you need the right gear….
These are packing cubes for the globetrotters and compression sacks for the real adventurers – these babies are a traveller's best kept secret. They organise yo' packing and minimise volume too so you can pack MORE.
Or, y'know… you can stick to just chucking it all in your backpack…
Get Yours Here
Read Our Review
Booze Cruise Boat Rental in Fort Lauderdale – Party Pontoon
13 Passengers
Bar and coolers with ice
Get boozy on this epic party pontoon in Fort Lauderdale! The pontoon has two levels. On the top deck, you can catch some rays and enjoy the sunshine. From down below you can tear up the dance floor with surround sound Bluetooth speakers.
The weather might be warm in Fort Lauderdale, but the beers certainly won't be on this booze cruise. The pontoon has a bar and coolers with ice for your drinks. There's even a bathroom aboard for when you break the seal.
The party pontoon comes with a captain, so you and your friends don't need to argue about who will be the designated captain. This is definitely an excellent boat rental in Fort Lauderdale if you're wanting to explore the waterways and get a bit rowdy. All aboard me hearties!
Bareboat
Winner of 2012 European Boat of the Year
Nothing says family bonding like navigating the ocean on a sailboat. This rental comes bareboat, which means you and your family or friends are the captain and crew. Be sure to check the boating regulations in Florida before you head out, and make sure you've sorted who is getting what provisions, we don't want any arguments here.
Going bareboat means you have all the freedom to explore at your own pace, though if you want to have an extra pair of experienced hands on deck, you can hire a captain, skipper and crew for an extra fee per day.
At 45 feet, she's a large and stylish little sailboat that can cut through the waves better than some of the big boys in town. The living quarters below deck are air-conditioned and include a full kitchen, dining table, and a sweet sound system.
Up to 12 Passengers
Awesome adrenaline rush!
There are many ways to get out onto the water in Fort Lauderdale, and this parasailing boat tour will have you flying high above the Atlantic. When it's your turn to get up, up and away in the parasail, you can fly up to 240 meters behind the boat!
Not only will parasailing give you an unbeatable view out over Fort Lauderdale and the crystal blue waters of the Gold Coast, you'll get an adrenaline rush to go with it.
The parasailing is run out of a sporty vessel proudly decorated in red, white and royal blue, that can comfortably seat up to 12 guests.
This activity is suitable for those aged five and over, so bring your whole crew along for the fun.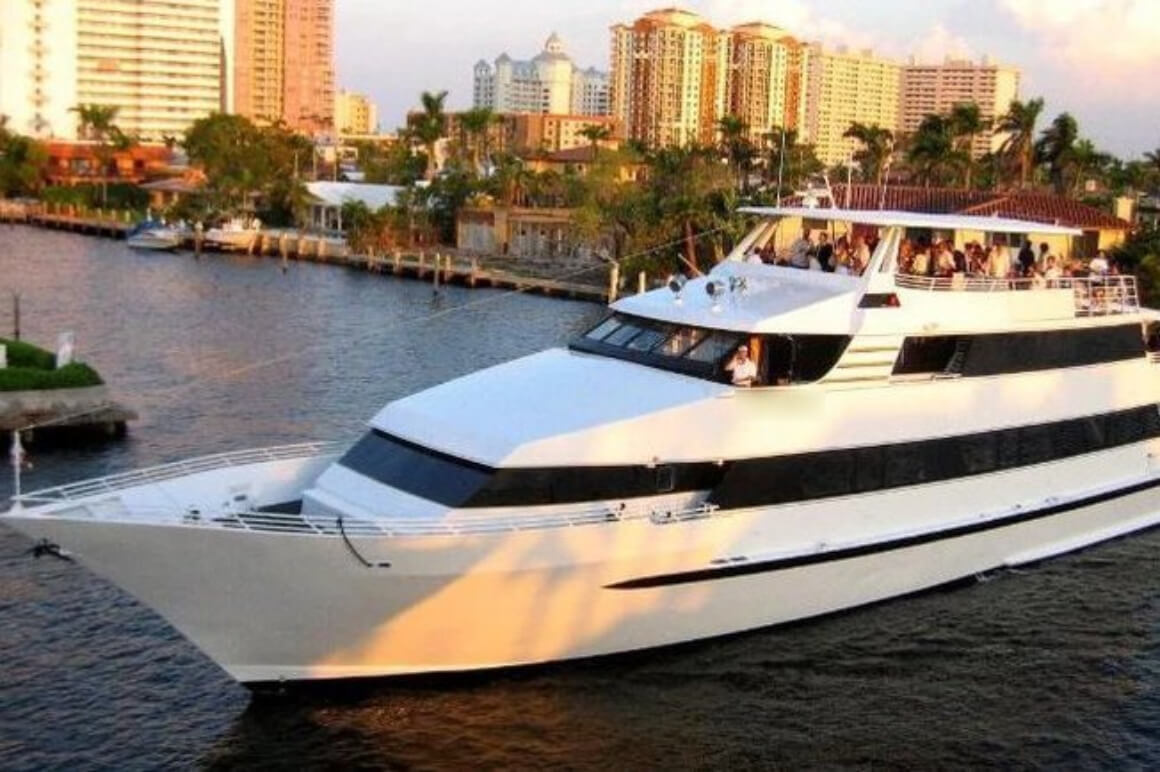 149 Passengers
Great for events
This giant motor yacht is 137 feet. It DOES cost an arm and a leg to rent it, but it IS the biggest boat charter in Fort Lauderdale.
This is the kind of vessel that would be perfect for a large event, particularly a wedding. I mean, there's even a special bridal stateroom and a private powder room for the bridal party to get prepared in.
For the formalities of your event, there are multiple spacious decks and a dining hall, aka 'the main salon' with a ripper dance floor, large windows with views to the water, and dramatic lighting.
Whether you want a classy, sit-down event or to throw the party of all parties, you can do it on this motor yacht with 149 of your mates.
You could definitely put down a house deposit with the amount it costs to hire this bad boy for the day. But damn, if you can splurge for this one you're bound to have a good time.
Is This the Best Daypack EVER???
Things to Do in a Boat in Fort Lauderdale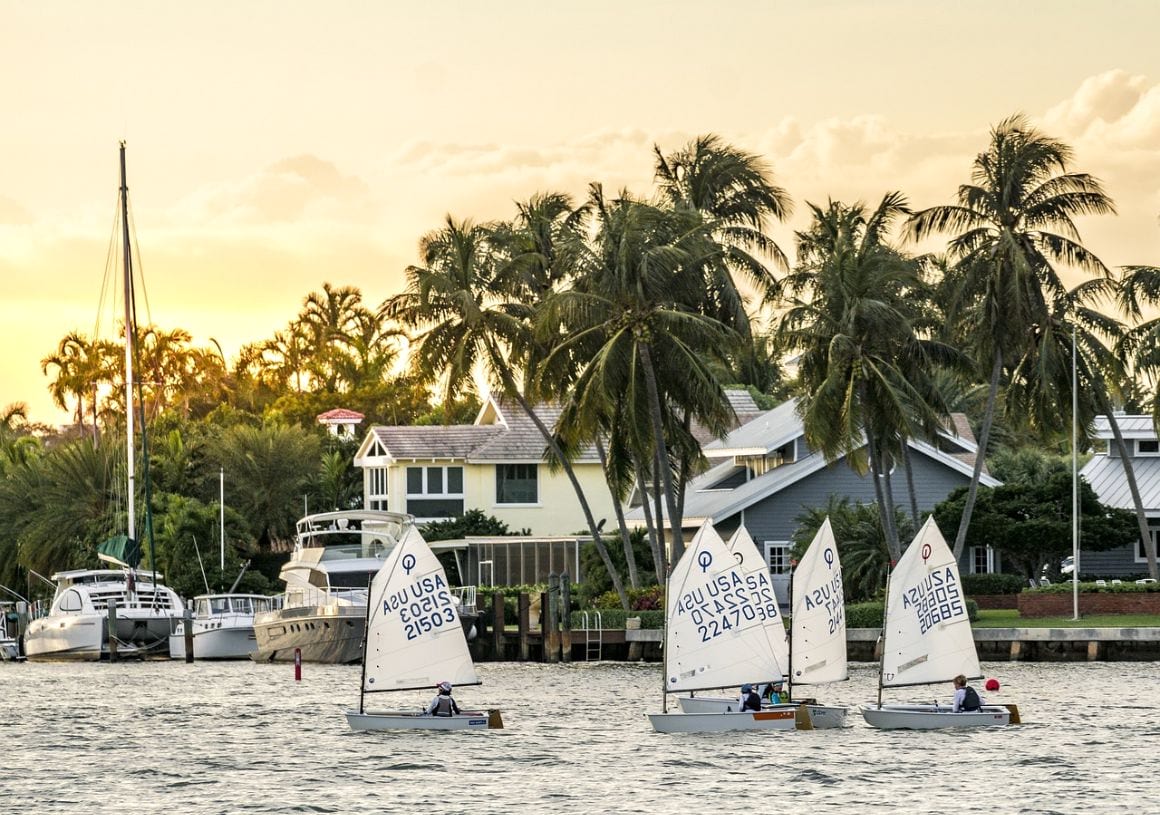 Drinks on deck. Picture this: the beers are cold and the champagne's on ice. Doesn't that sound bliss? There's no better way to take in the scenery than with a cold drink in hand surrounded by your favourite humans. Did you not come to Fort Lauderdale to live your best life? You are on holiday after all.
Catch some rays. Relax on deck and work on your summer tan. We're all about getting some vitamin D, but make sure you protect your skin with some reef-safe sunscreen and a hat.
Go snorkelling. Make the most of the sub-tropical waters and explore below the surface. These parts are known for an abundance of tropical fish. Even dolphins can be found hanging out here!
Parasailing! We've already mentioned that you can get your fix of adventure by parasailing around Fort Lauderdale. You can book through Viator, where you can find other epic tours in the area too!
Enjoy the sunset! Whether you want to watch the sun go down while having a classy dinner on a yacht, or while sinking beers on a booze cruise, the sunset in Fort Lauderdale is not to be missed.
Final Thoughts on Renting a Boat in Fort Lauderdale
Renting a boat in Fort Lauderdale is a great shout if you're planning a trip to Florida. Whether you're planning to tick it off your bucket list, want some family bonding time on a bareboat (with clothes on, please) or to spend a day in the sunshine sinking cold beers.
The waters in this area are damn delicious and renting a boat in Fort Lauderdale is the ultimate way to make the most of it. And if you need inspiration for where to stay in Fort Lauderdale, check out our guide to the best vacation rentals in the city.
You came here for the best boat rentals in Fort Lauderdale, and here you have it! There are all sorts of options to fit you, your budget, and your adventure of choice. No matter the kind of vessel you're searching for, you'll find something that floats your boat on Sailo.

Our personal favourite has to be the floating village. Imagine the party you could have on that beast with 600 friends? If only we had 600 friends…want to join us? Let us know in the comments.
Happy sailing friends.
---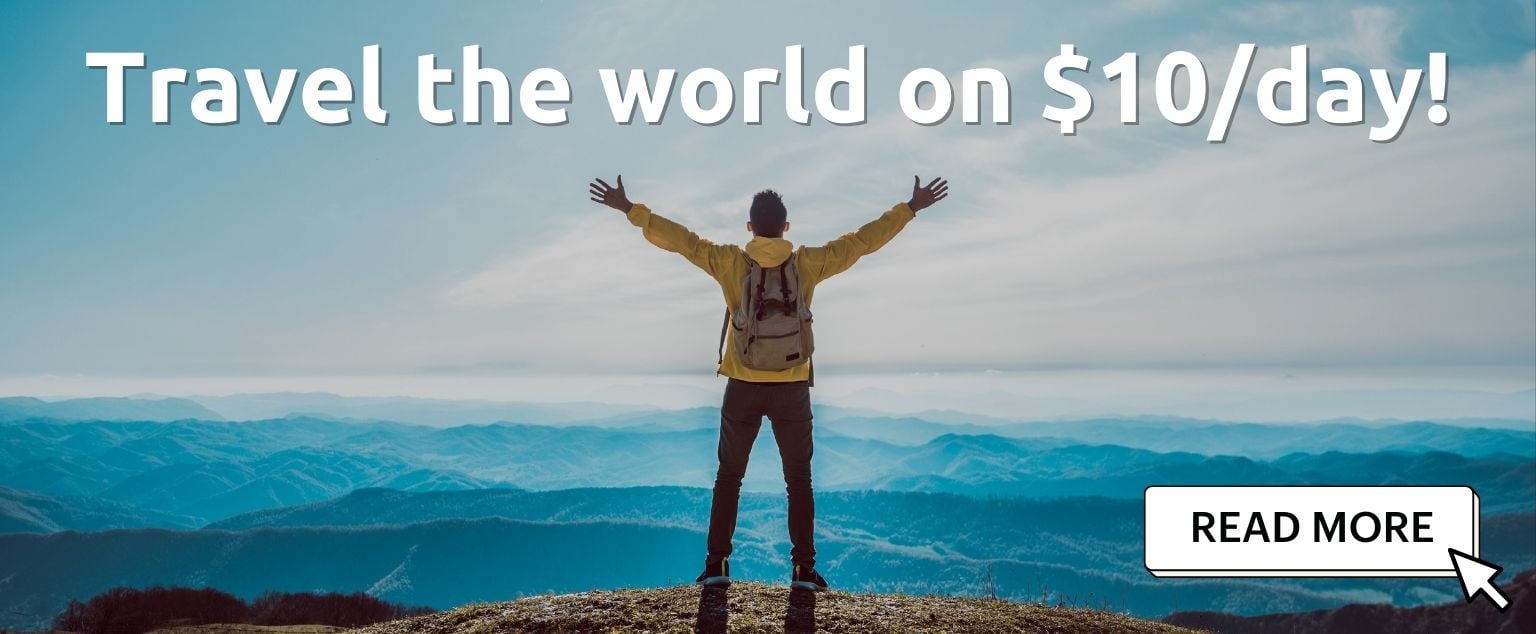 And for transparency's sake, please know that some of the links in our content are affiliate links. That means that if you book your accommodation, buy your gear, or sort your insurance through our link, we earn a small commission (at no extra cost to you). That said, we only link to the gear we trust and never recommend services we don't believe are up to scratch. Again, thank you!