Considered the birthplace of delta blues, Mississippi is known for its delicious southern cuisine, rich history, and stunning beaches. The coastal, southern state is full to the brim with quaint small towns and miles upon miles of beautiful nature.
With all of that nature to explore, staying in a boring hotel room just doesn't cut the biscuit. The best way to experience all of that nature is to stay right in it. How do you do this? Staying in a cabin in Mississippi!
Cabins are located in rural areas that put you in the heart of nature, so if you want to sleep under the stars surrounded by trees, this is the way to go.
Mississippi hosts a wide array of cabins that are both unique, comfortable, and beautiful. No matter who you are or what you're budget, you can find a cabin to suit your needs.
The only problem is, that there are so many cabins in Mississippi to choose from that it can be overwhelming. No worries, that's where I come in! In this guide, I will be showing you the best of the best.
Go take a look!
In a Hurry? Here's Where to Stay in Mississippi for One Night
FIRST TIME IN MISSISSIPPI
Spacious Cabin with Lake Access
Located in a quiet cul de sac in Luka, Mississippi, the home has a lighted gazebo that offers shade while you have your morning coffee. The fully-equipped kitchen opens to the gorgeous sunroom where you can have your meals or just hang out. If you're up for some competition, the rustic game room has a pool table and a dartboard, too.
NEARBY ATTRACTIONS:
JP Coleman State Park
Old Tishomingo County Courthouse Museum
Mineral Springs Park
The Old Courthouse Museum
Is this amazing Mississippi Cabin booked for your dates? We've got your back with our other favorite properties below!

Unlock Our GREATEST Travel Secrets!
Sign up for our newsletter and get the best travel tips delivered right to your inbox.
Staying in a Cabin in Mississippi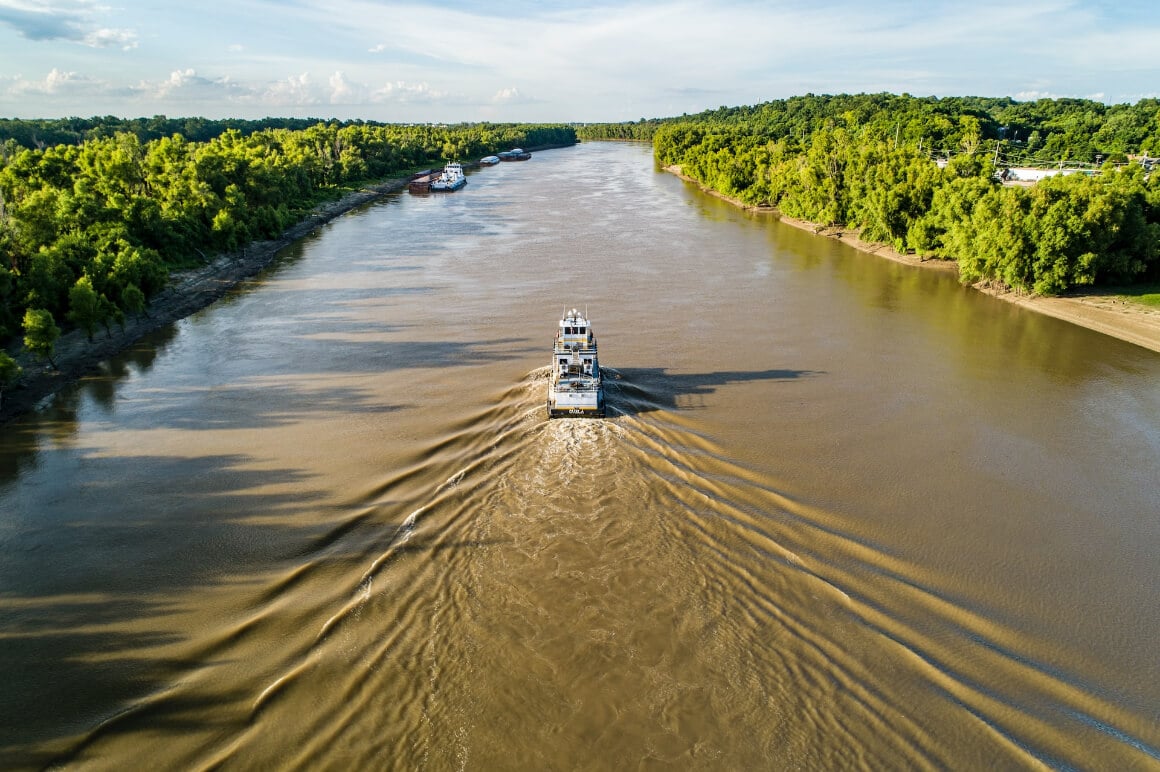 Mississippi is more than just Memphis, Tunica, and Oxford. They might be the most popular areas but the state has so much more to offer besides the Elvis Presley Museum and Grammy Museum. With six national forests, there's an abundance of nature-based attractions to keep you occupied.
That's why staying in a cabin is such a great idea, because you can literally stay in the thick of nature. And with that, they also come with amenities that allow you to enjoy the outdoors, such as outdoor hot tubs, fire pits and BBQs, as well as wrap around porches and balconies to enjoy the views from.
There are a number of cabin rentals in Mississippi, from budget-friendly to high-end luxury. Wherever you choose to stay, you can expect homely touches and necessary amenities such as kitchens and indoor bathrooms with hot water.
They are a popular vacation rental for those looking to escape the city and take a break from the demands of everyday life. If you think that's you, then here's what you need to look for.
What to Look for in Cabins in Mississippi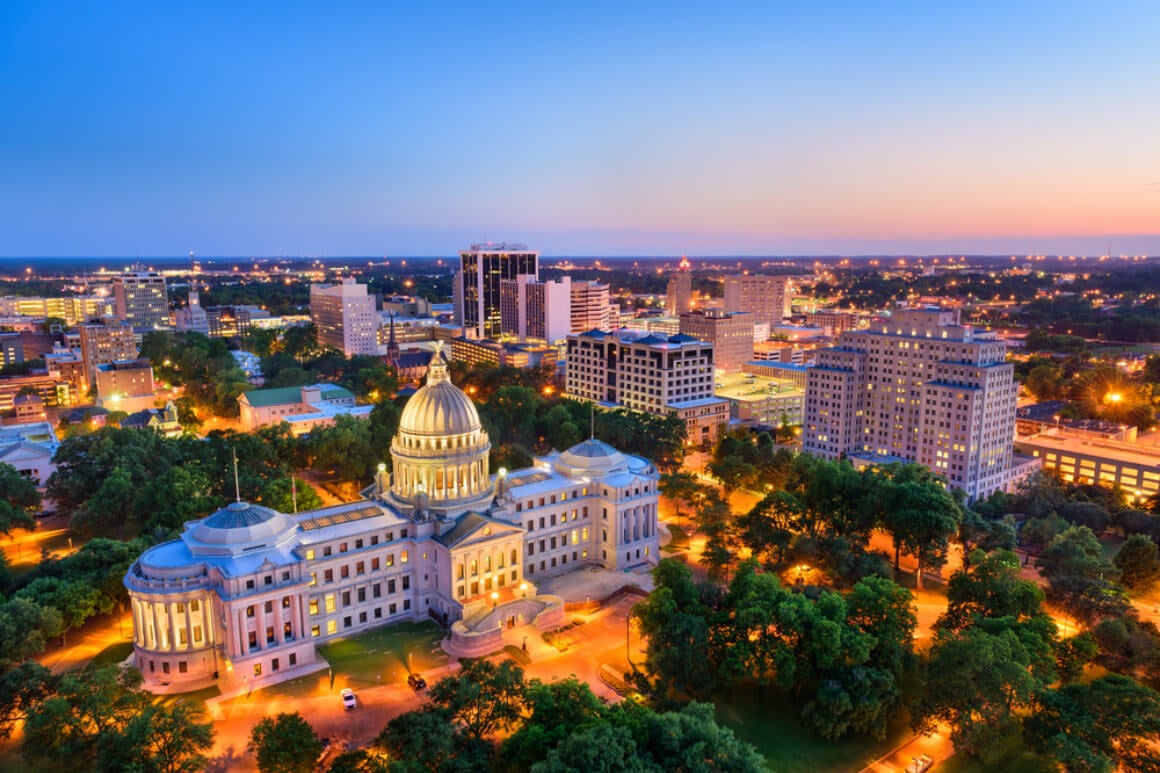 Most people know Mississippi for its coastal towns and cities, but there's something to be said for really roughing it up out there in the backwoods and experiencing the state's wild nature. However, to really get the best out of your vacation, look for a cabin with incredible natural surroundings.
If you're after the best fishing, you should include cabins near Sardis and Grenada Lakes, as well as Ross Barnett Reservoir in your shortlist. The Homochitto and Delta National Forests are also popular areas to base yourself in a rural cabin.
The point of the cabin is to get away from the city, which means staying somewhere rural and remote. With that, there come some challenges.
Check that your cabin has decent Wifi and cell service, as these can be spotty in rural areas. You should also check what is provided in the kitchen, as you're gonna need to stock up before you visit and plan meals beforehand.
You should also check whether the cabin has parking and an accessible road with a standard vehicle. Since cabins are remote, it could be that you need a 4×4 vehicle to get to them. This is something to consider before renting a vehicle for your USA road trips.
Overall Best Value Cabin in Mississippi
Overall Best Value Cabin in Mississippi
Spacious Cabin with Lake Access
> $
> 10 Guests
> Sunroom
> Game room
Most Beautiful Cabin in Mississippi
Most Beautiful Cabin in Mississippi
Chic Cabin Near the Beach
> $
> 2 Guests
> Screened-in porch
> Large deck
Best Cabin for Couples in Mississippi
Best Cabin for Couples in Mississippi
Secluded Waterfront Cabin
> $
> 2 Guests
> Upstairs deck
> Near walking trails
Best Cabin for Families in Mississippi
Best Cabin for Families in Mississippi
Cabin with Playground
> $
> 6 Guests
> Close to downtown Ellisville
> Near cafe
Best Cabin for Solo Travelers in Mississippi
Best Cabin for Solo Travelers in Mississippi
Tiny Cabin in Historic Neighborhood
> $
> 2 Guests
> Sunroom
> Minutes from downtown
Best Cabin for Honeymooners in Mississippi
Best Cabin for Honeymooners in Mississippi
1920's Bohemian Cabin
> $
> 2 Guests
> Outdoor fire pit
> Laundry room
Best Cabin for Long-Term Travelers
Best Cabin for Long-Term Travelers
Cabin with Loft on Black Creek
> $
> 8 Guests
> Laundry room
> Private deck
The Top 15 Cabins in Mississippi
Ready to hit the road yet? Then you'll want to take a look at these best cabins in Mississippi before setting off!
$
10 Guests
Sunroom
Game room
Not only does this cabin have spacious interiors, but it also has a massive outdoor space, suitable for families and large groups.
Located in a quiet cul de sac in Luka, Mississippi, the home has a lighted gazebo that offers shade while you have your morning coffee. The fully-equipped kitchen opens to the gorgeous sunroom where you can have your meals or just hang out. If you're up for some competition, the rustic game room has a pool table and a dartboard, too.
The huge backyard is an excellent spot for watching the stars at night and for playing with your dog. Yes, this pretty home is pet-friendly so you can bring Fido along.
As if things couldn't get any better, there is also a covered pergola porch and a fire pit!
Lastly, don't forget to bring along some camp chairs and floaties when you go to the lake, located just 150 yards away from the house via the treed path in the backyard.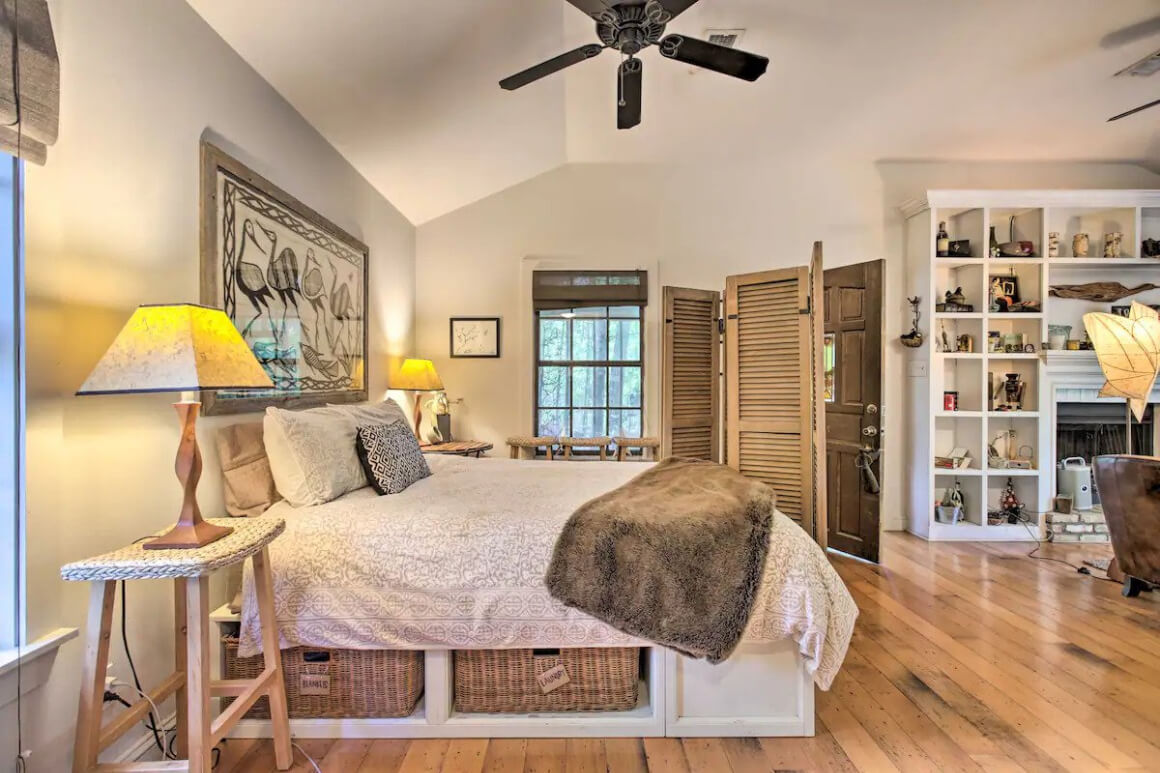 $
2 Guests
Screened-in porch
Large deck
Rich, verdant foliage and nights spent feeling the breeze on your face while the lights sparkle all around you. Seclusion, comfort, and relaxation. No need to imagine because it's an everyday reality in this chic and gorgeous cabin in Kiln.
I guarantee that you'll want to take pictures in every corner of the house. It looks like it came right out of a home and living magazine. Explore the nearby surroundings and at night retire on a plush and comfortable bed while the nearby creek lulls you to sleep.
Have a lovely breakfast on the spacious deck and sip your morning coffee while listening to the sounds of the surrounding wildlife and roast marshmallows and tell ghost stories around the fire pit during late afternoons and evenings.
The grill is available for anyone who wants to barbecue and the kitchen is ready for anyone who wants to show off their culinary skills. Don't even worry if it's raining, you can still enjoy delightful forest views while staying warm and dry on the screened-in porch.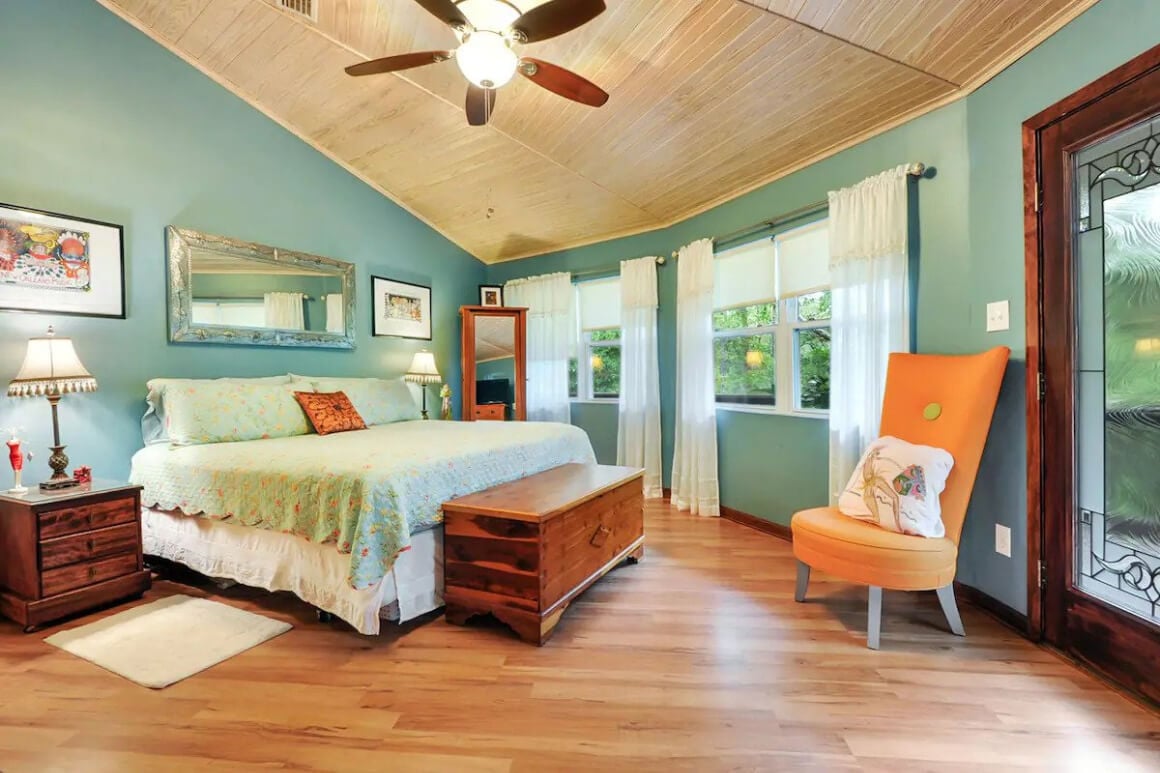 $
2 Guests
Upstairs deck
Near walking trails
Head to this cabin in Pekinston for that much-needed romance with your partner. You don't have to worry about anything as every little detail has been taken care of. Just take with you a lot of enthusiasm and energy as outdoor activities are abundant.
Drop your fishing pole in the private, spring-fed lake located just down the hill, or try one of the many biking and hiking trails of the nearby Red Creek State Wildlife Management Area. Don't forget to pack your hiking shoes.
After a day spent outdoors, you can soak in the tub or take your time pampering yourself in the shower. The home's unique shape gives you 360-degree views of the impressive surroundings and there's no better place to awaken your senses with a cup of joe in the morning than the private balcony. From there, you can see the misty morning view of the lake which is quite surreal.
$
6 Guests
Close to downtown Ellisville
Near cafe
You might just never want to leave this highly-rated cozy cabin once you step foot in it. Made for families with young children in mind, we're certain the little ones will love to spend their nights sleeping in the loft and running around and playing in the massive playground during the daytime.
Enjoy coffee on the porch in the morning and if you feel like barbecuing, you can use the shared grill in the common area.
The cabin is located in a far enough area to be quiet and yet you are just 15 minutes away from the historic downtown area of Ellisville. You are never too far away and can quickly take your pick of restaurants, and browse through an abundance of shops.
An Eco-Friendly Traveller NEEDS an Eco-Friendly Backpack!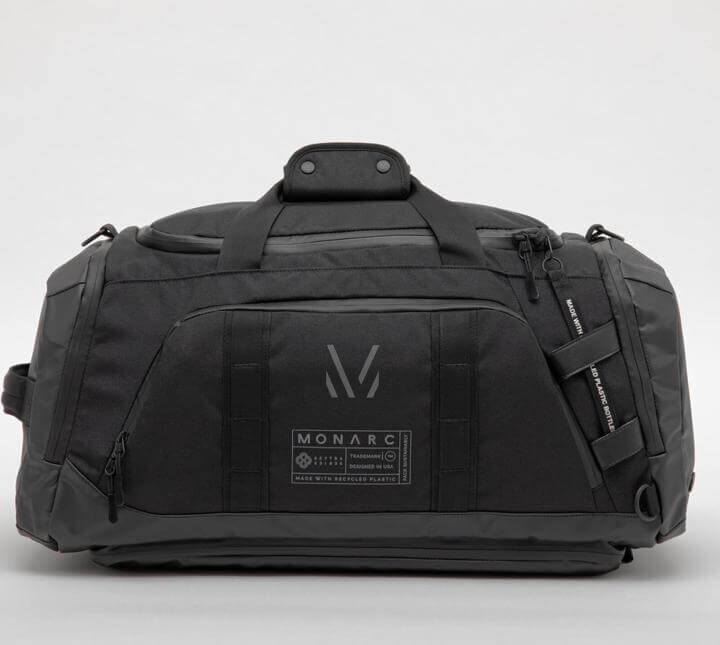 50 recycled plastic bottles – that's what goes into every Monarc Settra: the world's MOST SUSTAINABLE backpack.
Whether you're rocking duffel mode or backpack mode, if you're a traveller that gives a flying hoot about their environmental impact, then there's only one backpack you should consider – the plastic-negative Monarc Settra.
Learn More Now!
$
2 Guests
Sunroom
Minutes from downtown
This tiny cabin is tucked away in the historic neighborhood of Belhaven and has everything a solo traveler or backpacker in the USA needs for a comfortable stay.
You have a private entrance and a personal key code. The kitchenette has all the cooking basics and the deck is a lovely place to sit on while you let the hot coffee wake your senses up in the morning. The cabin also boasts a sunroom, suitable for when you want to get some work done or when there's a slight drizzle outside.
The neighborhood is one of the most architecturally diverse in the country so get ready to whip up your phone or camera now and then to take hundreds of pictures. A quick stroll and you're within easy reach of coffee shops, eateries, and historic landmarks.
Best Cabin for Honeymooners in Mississippi – 1920's Bohemian Cabin
$
2 Guests
Outdoor fire pit
Laundry room
This stylishly decorated Bohemian property has many features, but the things that honeymooners will love most about it are the attention to detail and comfort at every turn.
The home is only a 2-minute drive or 15 to 20 minutes walk away from downtown Natchez where there is a variety of shops, cafes, and restaurants. However, if you fancy cooking, you'll appreciate the fully-stocked kitchen that has modern appliances.
The beautiful outdoor space at the back is suitable for just hanging out and doing nothing, and right in front of it is the free, off-street parking, excellent for those driving to Natchez. Have a quick and fun history lesson about the town by grabbing a carriage ride on the corner of Canal and State Street.
$
8 Guests
Laundry room
Private deck
Suitable for a family with kids who wishes to stay in Mississippi for at least a couple of weeks, this remodeled cabin has direct access to Black Creek and has an outdoor shower where everyone can wash off after spending time frolicking in the water.
A few other outdoor spaces that are perennial favorites of young ones are the long swing in the parking area, the hammock on the deck, and the grilling and fire pit area that overlooks the water.
The interiors have just been carefully designed and the little ones are going to love the loft beds, each with its own lighting.
The kitchen is ready for meal preparations and the laundry room is ready to take on heaps and heaps of soiled clothes. The adults in the family are going to have a great time too as located less than a mile away is a country bar where you can play pool, grab a couple of beers, and just chill.
$
4 Guests
Free parking
Close to restaurants and shopping mall
Sitting on the Bogue Chitto River in Summit, this tiny home has more than enough room for 2 people and if you really need to pinch pennies, there is an air mattress that can accommodate 2 more people. Feel the stress dissolving as you fish, kayak, and explore the many hiking trails of the area.
The cabin is secluded but is close enough to modern amenities such as restaurants and shopping malls, so if you feel like trying the local fare and having a pint of beer, you can do so easily and quickly.
The backyard comes with a grill in case you want to barbecue meat and vegetables and there's free parking for those who would like to bring their vehicles.
$
6 Guests
Private porch
Close to Pascagoula River
This rustic cabin is built for the outdoorsman in mind and is something that fishermen and hunters will have a roaring good time in.
For starters, its location in Wiggins puts you in close proximity to the Pascagoula River where you can fish to your heart's content as well as the De Soto National Forest. Regardless if you're looking for adventure or just want to rejuvenate yourself in nature's embrace, this cabin will make your stay pleasurable and worry-free.
There are two covered porches, one in the front and another in the back; a fenced-in yard; ample outdoor seating; and private pond access. What more could you ask for? The fully-equipped kitchen comes with all amenities to make cooking easy and quick and the traditional wood-burning stove is perfect for cold nights.
$
6 Guests
Shared pool
Free parking
Situated on the Ross Barnett Reservoir, this cozy cabin is roomy enough for 6 people. Check yourself in with the door code and revel in the splendid waterfront view, a feast for the eyes.
Go to the balcony for unobstructed views of the water while roasting burgers and vegetables on the grill. Showcase your cooking talents in the kitchen and enjoy your meal while watching your favorite show on cable TV.
The shared pool is accessible to all guests of the property, and is also an excellent place for socializing and making new friends. The nearby pier is open for guests to park their boats on or fish off. Don't forget to bring your pole and check your bait!
$
2 Guests
Lake view
Indoor fireplace
Not really a cabin in the strictest sense, but an art studio that has been converted to have the feel and the look of a modern cabin, this vacation rental is called the Falk House and has earned its place on the National Registry of Historic Places.
It boasts amazing panoramas of the surrounding landscape and Eastover's Upper Twin Lake. The sweeping floor-to-ceiling windows further emphasize the beauty of the surroundings and you'll gain a whole new appreciation of mother nature and her wonders.
Aside from being able to feast your eyes on 360-degree views of beauty from morning until night, you're nearby all the best bars, retail shops, and restaurants as well as attractions in Jackson. If we could summarize this property in one word, it would be perfection.
$
6 Guests
Washer and dryer
Fully-stocked
This gorgeous and fully-stocked cabin in Collins is what weekend getaway dreams are made of. You might just want to extend your stay once you step inside the property.
Located on a property that's approximately a hundred acres, the river and the trails are your immediate neighbors. Aside from the wonderful river views, you can fish right off the porch! You don't even have to step outside the home!
You get the best of both worlds; a quiet, secluded vacation rental and the proximity to the town of Collins that if you want to drive there it won't even take more than 5 minutes.
If you'd rather stay away from the kitchen, you'll be happy to know that a variety of restaurants are located within a ten-mile radius of the cabin. If you want to try your hand at canoeing and kayaking, just take the free shuttle service to the next town and embark on a water adventure.
$
6 Guests
Massive deck
Patio with swinging benches
You and your friends will have nothing to complain about in this lovely home. This riverfront rental has an expansive outdoor space ideal for hanging around, reading a book, roasting meat, and veggies on the gas grill, or swinging on the patio benches.
There's even exterior elevator access for times when you're too lazy to take the stairs! How cool is that?
You can enjoy your hot or cold beverage while enjoying the wildlife on the large upstairs deck or the screened-in balcony. There are plenty of extra top-notch amenities such as laundry facilities and more than enough space for everyone to use. You might never want to leave when you see this place with your own eyes.
$$
6 Guests
Laundry facilities
Within walking distance of restaurants
Be spoiled with amenities upon amenities in this amazing luxury cabin in Tishomingo County. Located in a community with a gated entrance, this cabin boasts key code security, internet, central heating and AC, direct TV service, bathtubs, linens, and laundry facilities.
Start the day with a cup of coffee on the balcony while you listen to the sounds of the birds. The screened-in back deck is a great spot for observing wildlife from a distance without being bothered by bugs.
The property is right across from the harbor and the harbor's bar and grill so you can easily grab dinner and perhaps a few drinks. The fire pit is available for the guests to use if they feel like having a campfire. You'll be spoilt for choice when it comes to places to dine in as restaurants and clubs are within a few miles of the cabin.
$$
2 Guests
Lake access
Near Oxford
Stay away from all distractions and spend that much-needed alone time with your significant other in this cabin near Oxford. Lounge around the private pool, soak up the sun and get a tan, or read a book. Do what delights you both.
If you're up for some competition, there's a diving board where you can show off your skills. There's a TV outdoors too where you can watch your favorite shows.
Located just a short walk away is the pond where you can catch brim, catfish, or bass. If fishing bores you, you can always take the paddle boat for some action.
If you would rather stay on land, the trails behind the cabin are waiting for your visit. After a whole day spent outdoors, go for a romantic soak in the hot tub with your favorite chilled wine.
Don't Forget Your Mississippi Travel Insurance
ALWAYS sort out your backpacker insurance before your trip. There's plenty to choose from in that department, but a good place to start is Safety Wing.
They offer month-to-month payments, no lock-in contracts, and require absolutely no itineraries: that's the exact kind of insurance long-term travellers and digital nomads need.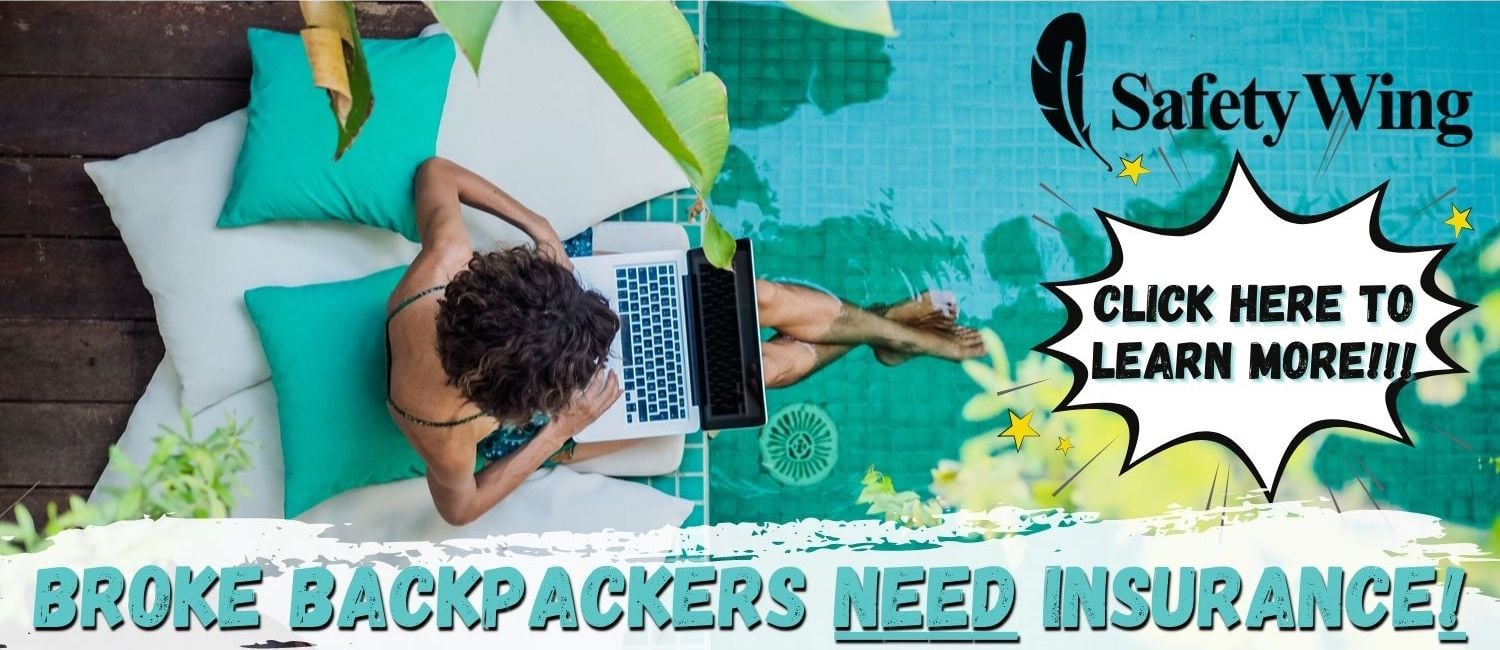 SafetyWing is cheap, easy, and admin-free: just sign up lickety-split so you can get back to it!
Click the button below to learn more about SafetyWing's setup or read our insider review for the full tasty scoop.
Final Thoughts on Cabins in Mississippi
Regardless if you're pursuing your dream of an adventure in the wilderness or just want to unplug and disconnect from everyday life, Mississippi has a lot to offer.
Now that you have just been through the list of the most incredible cabins in Mississippi, it's time to make your decision and book your vacation rental. These cabins will make you feel right at home even if you're exploring the rugged landscape and satisfying your thirst for adventure.
However, before you let all the excitement get to you, you should consider taking out travel insurance. The last thing you want is for something to ruin your vacation, so why leave things to chance when you can make sure that you're covered?
---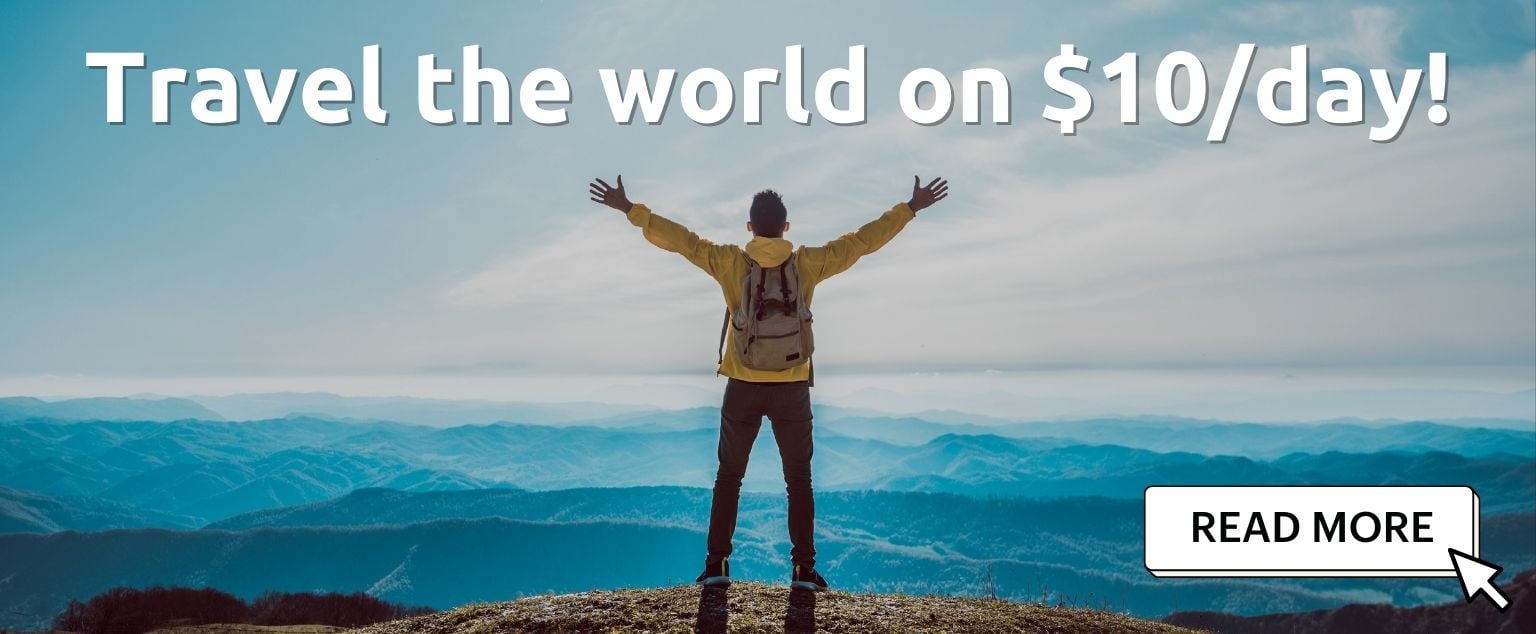 And for transparency's sake, please know that some of the links in our content are affiliate links. That means that if you book your accommodation, buy your gear, or sort your insurance through our link, we earn a small commission (at no extra cost to you). That said, we only link to the gear we trust and never recommend services we don't believe are up to scratch. Again, thank you!