You must have heard that the state of Virginia is for lovers, and indeed it is! This state allows everyone to indulge in the things they cherish the most, and it also doesn't do anything half-heartedly. In fact, it is home to award-winning wines, rich history, and breath-taking natural beauty.
If you're thinking of following your heart by making Virginia your next vacation destination, be warned, because you're about to be left speechless by its tantalizing beauty.
In a state like Virginia, the type of accommodation you choose can either limit your experiences or open a whole world of possibilities. In a high-rise hotel or an apartment, you'd find yourself painfully far away from the famed natural beauty of the state.
However, if you go with unique accommodation, such as cabins in Virginia, you'd be sure to have one epic and authentic adventure.
Cabins come in all shapes and sizes. Whether you're aiming for a quiet and cozy retreat in the middle of the woods or an action-packed summer getaway by the river with your friends, Virginia has the most dreamlike cabins for all occasions and travelers.
If that sounds good to you, read on to see the best cabins in Virginia.
In a Hurry? Here's Where to Stay in Virginia for One Night
FIRST TIME IN VIRGINIA
The Enchanted Cottage
If you think fairy tale cabins don't exist in real life, the Enchanted Cottage is here to change your mind. And guess what, you don't need to be a royalty to afford it! Located just outside of Floyd, amidst the majestic mountains of southwest Virginia, this cabin offers great value for money.
NEARBY ATTRACTIONS:
Floyd
The Blue Ridge Parkway
New River State Park
Is this amazing Virginia Cabin booked for your dates? We've got your back with our other favorite properties below!

Unlock Our GREATEST Travel Secrets!
Sign up for our newsletter and get the best travel tips delivered right to your inbox.
Staying in a Cabin in Virginia
Staying in a cabin in Virginia has a touch of magic to it and you get to experience something extraordinary. There are a ton of cabins that have been built by architectural geniuses, that lurk in Virginia's most remote and secluded locations, but also just close to the cities and towns.
Some cabins are amongst the trees, others are found in the trees, some stand on the edge of rivers, some by the coast, and many are found nestled in the iconic mountains of Virginia. Additionally, most cabins in Virginia are tastefully located on campgrounds, near national parks, well-developed trails, resorts, and rivers.
Most cabins in Virginia have just as elaborately designed exteriors as they do interiors, and you'll find massive decks leading to the river, outdoor furniture, outdoor showers, and in some cases, even hot tubs and Jacuzzis are often placed outside.
There's only one true way to enjoy mesmerizing diverse landscapes, and that's by becoming one with them. Instead of concrete and brick houses, choose a cabin in Virginia that allows you to feel a part of nature.
What to Look For in a Cabin
The first thing you need to consider when choosing a cabin in Virginia is the location. Virginia is a huge state, and there are a ton of awesome places to visit here. But depending on the type of vacation you're after, will depend on where to stay. There are many cute beach cabins in Virginia Beach if you're after a coastal retreat. Or if you prefer the mountains and forests, choose where to stay in Shenandoah National Park.
A cabin alone wouldn't make your trip memorable, only a wonderful one will. A cabin lacking some basic and much-needed amenities can ruin your trip to Virginia, so it's a good idea to carefully select one that's right for you. To make the right decision, it's best to become aware of the amenities that will make your stay in a cabin comfortable and serene.
Virginia gets hot in the summers and frigid cold in the winters. Whatever time of the year you choose to visit this state, ensure that the cabin comes with a proper cooling and heating system. Most mid-range cabins come with a firepit and an air-conditioner. Even low-budget options provide a heater and a fan to the guests.
Another thing to look out for is bug repellents. Nature comes with animals and a lot of insects. Choose cabins that have a system in place to keep the bugs away.
As for food, most cabins feature a fully-equipped kitchen and some are even stocked for breakfast. If you're choosing a private room, it could be that your cabin is more like a bed and breakfast that doesn't always allow guests to use their kitchen. There's always a grocery store nearby or available in the nearest towns for your ease.
Nearly all cabins will have WiFi, but if you are choosing a remote location, check out the guest reviews to see how strong that connection is.
Most cabins in Virginia can be found on Airbnb, which has a very extensive range. But, if it's too much work for you to sort through the wheat and the chaff, don't worry, because I have selected the best of the best below.
OVERALL BEST VALUE CABIN IN VIRGINIA
OVERALL BEST VALUE CABIN IN VIRGINIA
The Enchanted Cottage
> $$
> 2 Guests
> large wood-burning fireplace
> A 4-tiered water garden
BEST BUDGET CABIN IN VIRGINIA
BEST BUDGET CABIN IN VIRGINIA
Rustic Cabin
> $
> 2 Guests
> Firepit
> Lake access
BEST CABIN FOR COUPLES
BEST CABIN FOR COUPLES
The Joshua Tree House
> $$$
> 2 Guests
> Hot tub
> Waterfront
BEST CABIN FOR A GROUP OF FRIENDS
BEST CABIN FOR A GROUP OF FRIENDS
Cabin on the River
> $$$
> 4 Guests
> Hot tub
> Huge deck that leads to the river
OVER-THE-TOP LUXURY CABIN
OVER-THE-TOP LUXURY CABIN
The Enclave at Pine Haven
> $$$$
> 16 Guests
> High-speed internet
> Waterfront
BEST CABIN FOR FAMILIES VISITING VIRGINIA
BEST CABIN FOR FAMILIES VISITING VIRGINIA
Shenandoah Peak Cabin
> $$$
> 12 Guests
> Outdoor dining area
> Resort view and mountain views
BEST CABIN FOR BACKPACKERS
BEST CABIN FOR BACKPACKERS
Tiny Cabin
> $
> 2 Guests
> Breakfast provided
> Located in Spoon Mountain Farm
The Top 10 Cabins in Virginia
Now that you know what to expect from cabins in Virginia, it's time to drink up the sights and sounds of Virginia's stunning scenery at one of these lovely cabins! No matter how much you are traveling with or who you are traveling with, this assorted list has a cabin for all sorts of travelers.
$$
2 Guests
large wood-burning fireplace
A 4-tiered water garden
The Enchanted Cottage is one of the most magical cabins found in Virginia and comes at a pocket-friendly rate. Getting your hands on this cabin requires booking months in advance. So, if you end up finding it on the perfect dates, do not miss out on the magic.
The beautiful cabin has an open floor plan, similar to original cabins, and a queen-size Murphy bed in the living space. The bath comes with a wet room-style shower for winters and an outdoor shower for summers.
The interior of the cabin has lots of wood beams and warm lights, filling the space with lovely aesthetics. The outside gardens with wildflowers, peonies, and hydrangeas complete the whole fairy-tale theme. Not to forget the four-tiered water garden system. The state parks nearby offer plenty of outdoor activities to the guests including hiking, cycling, swimming, etc.
Best Budget Cabin in Virginia – Rustic Cabin
$
2 Guests
Firepit
Lake access
This charming cabin in Brookneal, Virginia ensures that you do not miss out on any fun when traveling on a budget. And it begins with this beautiful cabin that has a rustic elegance to it. Located at Hat Creek Camp, the small cottage has all the amenities and facilities for two people to stay in comfort.
What's more, is that you get access to seven miles of hiking trails and two rivers at a walking distance from your cabin! You get to have one of the most exotic and luxurious vacations in Virginia, and on a budget too.
$$$
2 Guests
Hot tub
Waterfront
A memorable vacation with your special someone requires a special vacation rental in Virginia that is all kinds of sensational, and I believe an exclusive treehouse cabin nestled amongst pine trees makes the cut. The Joshua Tree House is one of the dreamiest cabins in Virginia, with a spiral walnut staircase, barn beams, loft bedrooms, canopy swing, skylight views, and a fireplace adding to its raw appeal.
The cabin is a short walk away from the river where you can enjoy plenty of activities or you can relax in the two-person hot tub. The treehouse is just a few miles from Harrisonburg where you can explore the local wineries, parks, and some delicious food.
$$$
4 Guests
Hot tub
Huge deck that leads to the river
This cabin in Luray is situated right on the river, with a deck leading straight to the waters. This modern and spacious cabin has all the factors that make it an accommodation perfect for friends vacationing together. You can start your day with a dip in the water or with a fresh breakfast in the outdoor dining area that is prepared in your kitchen.
One of the best features of this cute cabin is the hot tub, where you can relax and just unwind from the day's activities. Speaking of activities, the cabin is just a few minutes drive from Luray Caverns and Pinnacles Viewpoint – giving you plenty of access to unadulterated nature.
Is This the Best Travel Pack EVER???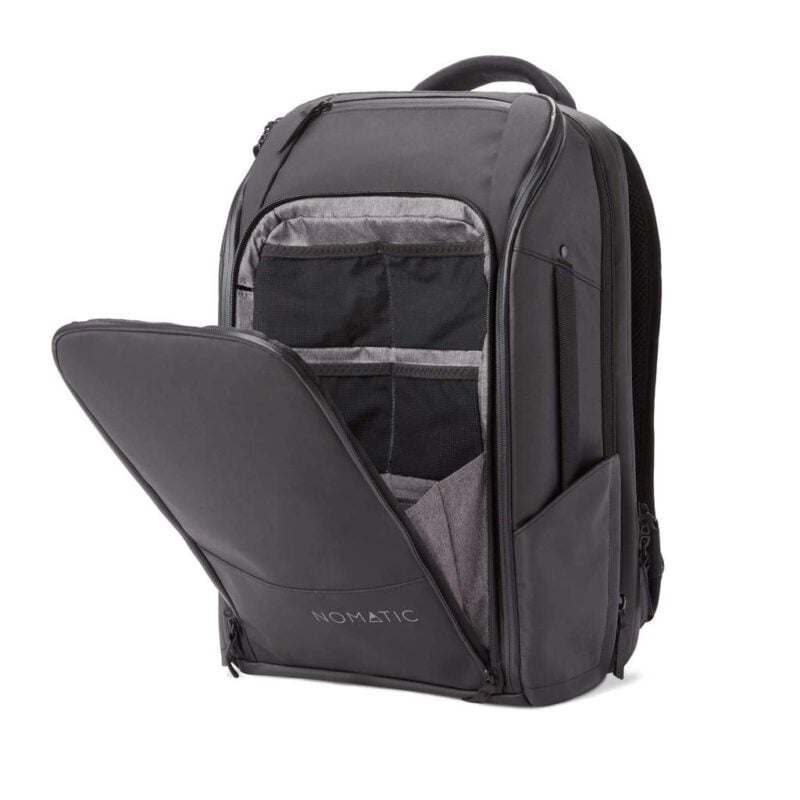 $$$$
16 Guests
High-speed internet
Waterfront
Planning to go all out on your trip to Virginia with nothing holding you back? Then these extravagant cabins are just for you. The Enclave is a set of three log homes situated on the Black Water at Smith Mountain Lake. Respectively named The Lodge, The Cabin & The Retreat. You can book one or all three together to accommodate all the friends and family accompanying you.
This flamboyant cabin has it all, including fire pits, gorgeous patios, massive LCD TVs, granite kitchen, and high-speed internet – which is a novelty in secluded cabins. Since the cabins are located right on the lake, you can enjoy endless water activities during your vacation including boating, kayaking, fishing, and swimming.
$$$
12 Guests
Outdoor dining area
Resort view and mountain views
The gorgeous log cabin in Massanutten, with stunning views of the Shenandoah Valley, will take your breath away.The location of the cabin brings you closer to the unprecedented view of the Blue Ridge Mountains, a water park, Virginia Safari Park, Luray Caverns, etc.
The cabin comes with four bedrooms, one of them containing two bunk beds. With space for 12 guests, you can bring the kids to this epic cabin to spend an unforgettable vacation skiing, mini-golfing, horseback riding, and more. The kitchen in the cabin comes fully stocked so you can enjoy a great time with family cooking and feasting.
Wake up every morning to enjoy coffee on the deck. Also, look out for bears!
Best Cabin for Backpackers – Tiny Cabin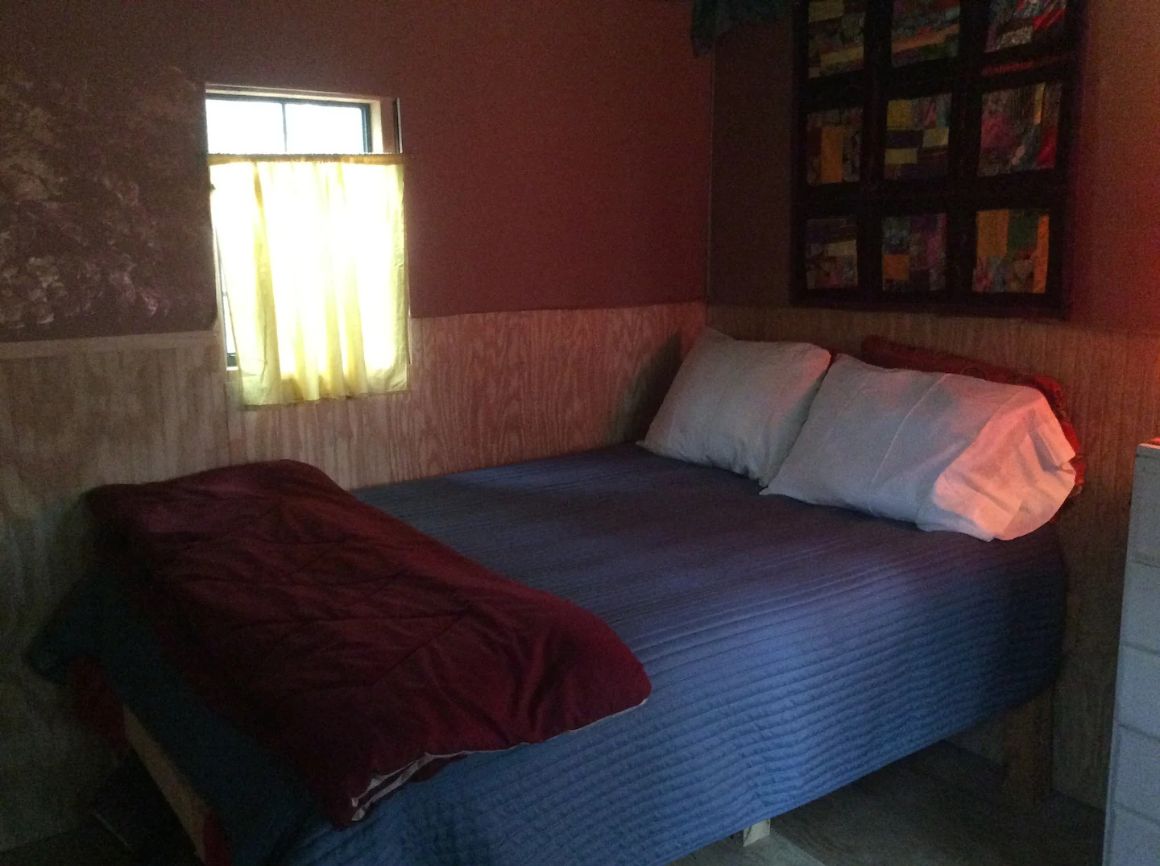 $
2 Guests
Breakfast provided
Located in Spoon Mountain Farm
Backpackers are the most hardened travelers and love to go with the flow. When it comes to other accommodations, they are often deprived of their natural charm. However, with cabins, they get every experience the accommodation type has to offer.
This tiny cabin on a forest farm has the traditional feel of a cabin right next to the main house. The best part? You wake up every morning to a breakfast basket including fresh farm eggs.
The tiny cabin comes with a small private deck, a bed that can sleep two, and plenty of farm animals around including alpaca and angora goats. To occupy your days, you can explore the surrounding forest on foot or head over to town to enjoy Poor Farmer's Market, wineries, or the amazing Blue Ridge Parkway.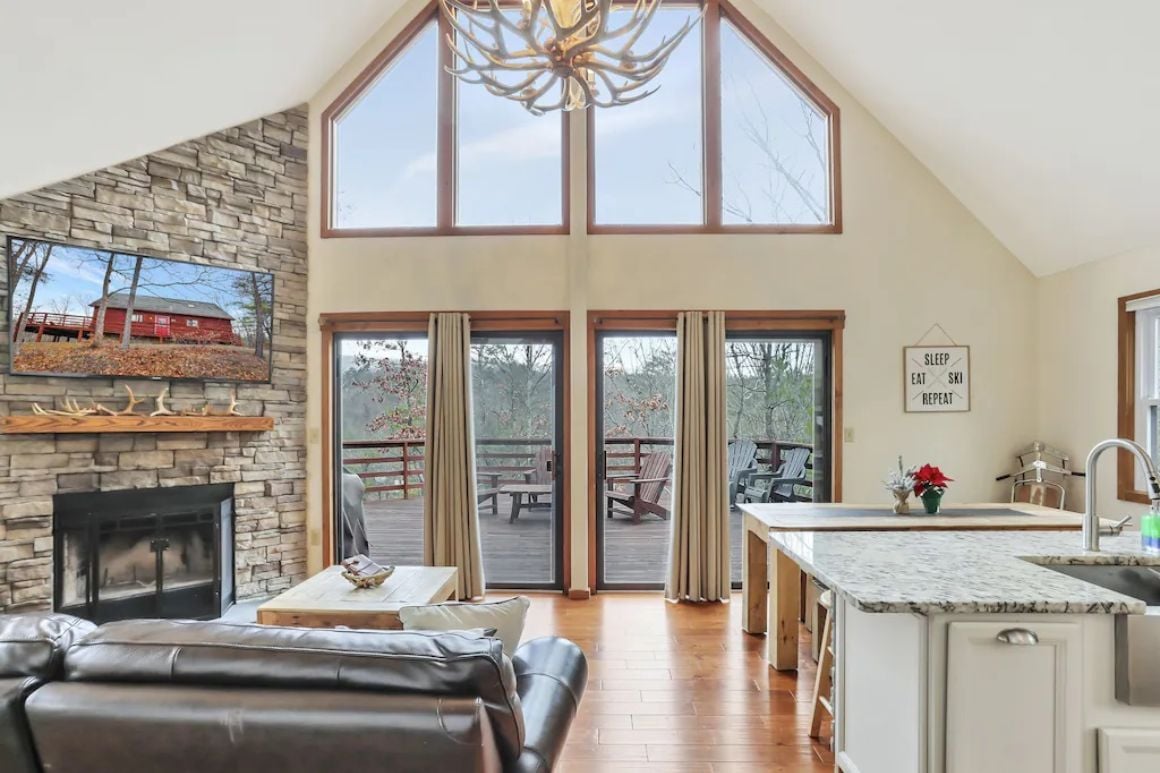 $$
12 Guests
Huge Deck with 20 Adirondack chairs with table.
A short walk from Bryce Resort
This rustic cabin nestled in the woods, near Bryce Resort has everything one needs to spend a short weekend away from home. It is an exceptionally budget-friendly accommodation for 12 guests, so you can afford it even on short notice. Everything you need for an adventurous weekend is just a short walk away in the Bryce Resort.
Staying here, you can enjoy golfing, hiking, zip-lining, mountain biking, ski lifts, and even basketball. You can also head up to lake Laura for fun-filled fishing, boating, kayaking, swimming, and relaxing by the water.
The two-story accommodation itself has a luxurious feel to it combined with the cozy aesthetic of a typical cabin. The expansive living room, bunk beds, and a huge deck with outdoor furniture ensure a serene weekend.
Most Traditional Cabins in Virginia – Fox Trot Cabin
$$
6 Guests
Outdoor dining area
Located in Meadows of Dan
Just like traditional cabins that one would stumble upon in the middle of a secluded forest, the Fox Trot Cabin is located in Meadows of Dan on a hillside, giving its guests an impression of staying in a traditional cabin.
However, unlike traditional log cabins, this one comes with all the modern amenities to make your stay as comfortable and cozy as possible. The three-bedroom cabin can sleep six guests, making it perfect for a small family or group of friends.
In addition to the mesmerizing surroundings, the location also provides the guests with plenty of activities to enjoy. The cabin is less than a 30-minutes drive from Chateau Morrisette, Buffalo Mountain Ziplines, Blue Ridge Parkway, Rock Castle Gorge, Rocky Knob, Mabry Mill, Fairy Stone Park, and Floyd.
$$
6 Guests
Washing machine
Waterfront property with a mountain view
This secluded cabin has everything you need to stay here for the long term. Kitchen, television, books, and laundry facilities ensure that this cabin becomes your home away from home.
More importantly, this property offers views, surroundings, and activities that no one can get quite used to. With rushing creeks, waterfalls, beautiful mountain views, and occasional furry friends, this cabin is as serene as it can get, with plenty of water activities and wildlife viewing.
Every visitor to this cabin wished they had stayed here longer to fully discover the 400 miles of maintained trails via hiking, horseback riding, or cycling. With two bedrooms that sleep six, this place is best suited for friends and families looking for long-term budget-friendly options without compromising on quality and location.
Don't Forget Your Virginia Travel Insurance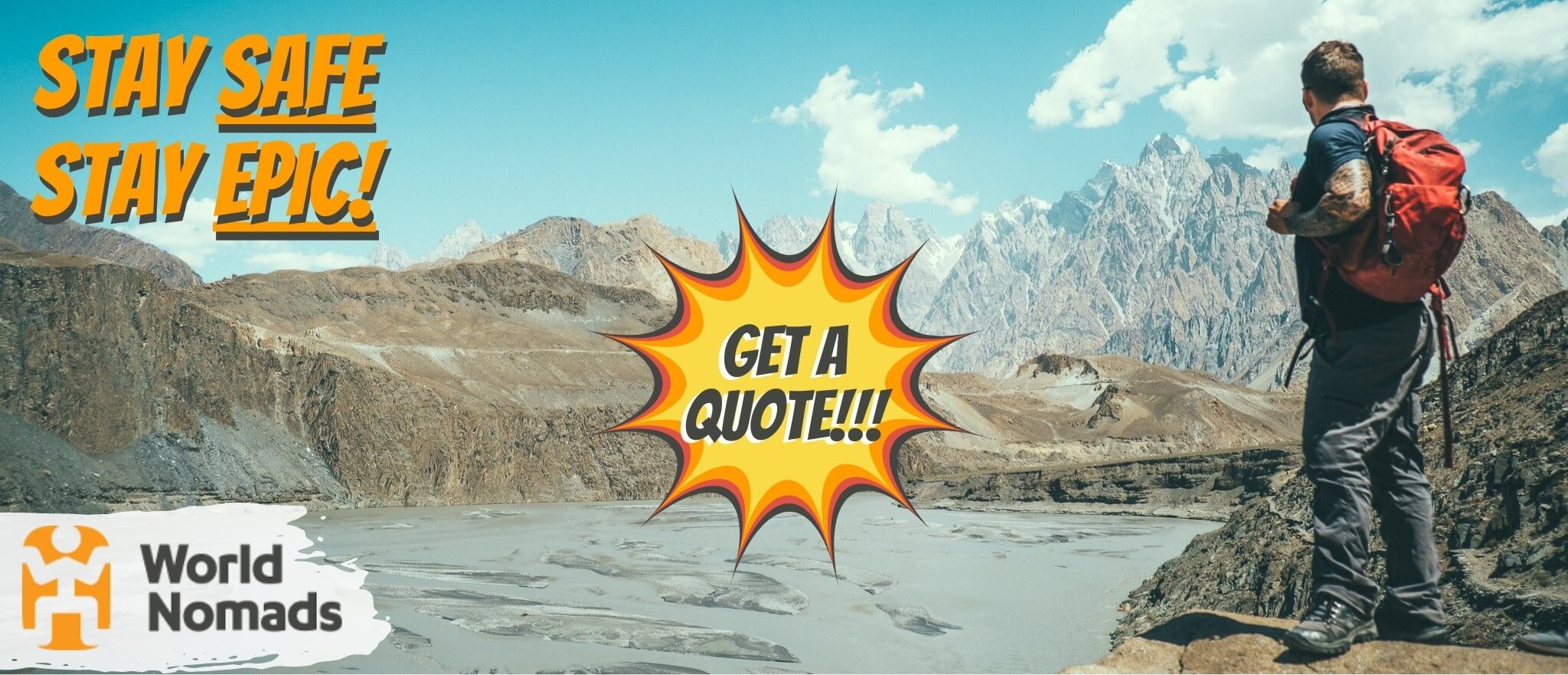 World Nomads' mission is to support and encourage travellers to explore their boundaries. They offer simple & flexible travel insurance, and safety advice to help you travel confidently.
They've been doing it since 2002 – protecting, connecting, and inspiring independent travellers just like you.
Get a quote below or read our in-depth review!
World Nomads provides travel insurance for travelers in over 100 countries. As an affiliate, we receive a fee when you get a quote from World Nomads using this link. We do not represent World Nomads. This is information only and not a recommendation to buy travel insurance.
Final Thoughts on Cabins in Virginia
With Virginia as your next destination, I am sure your delight knows no bounds. If there's anything that can increase your excitement tenfold, it is finding amazingly unique accommodation in Virginia, and I hope my list makes your work easier for you.
Virginia is, without a doubt, one of the most beautiful states in the USA, and there's only one way you can enjoy the serene and awe-inspiring nature of this place, by staying close to it.
Fortunately, there are plenty of cabins in the woods, on the mountains, and right beside the incredibly beautiful and wild creeks and rivers of Virginia. Whether you are a backpacker looking for cheap options or a family head planning a vacation for 12, this list has a charming and rustic cabin for everyone.
After planning your epic vacation to Virginia, don't forget to protect yourself against travel risks. With the changing traveling situation around the world, trip cancellations often put your money at risk. Once you have chosen from amongst the best cabins in Virginia, consider travel insurance to secure your trip in every way possible.
---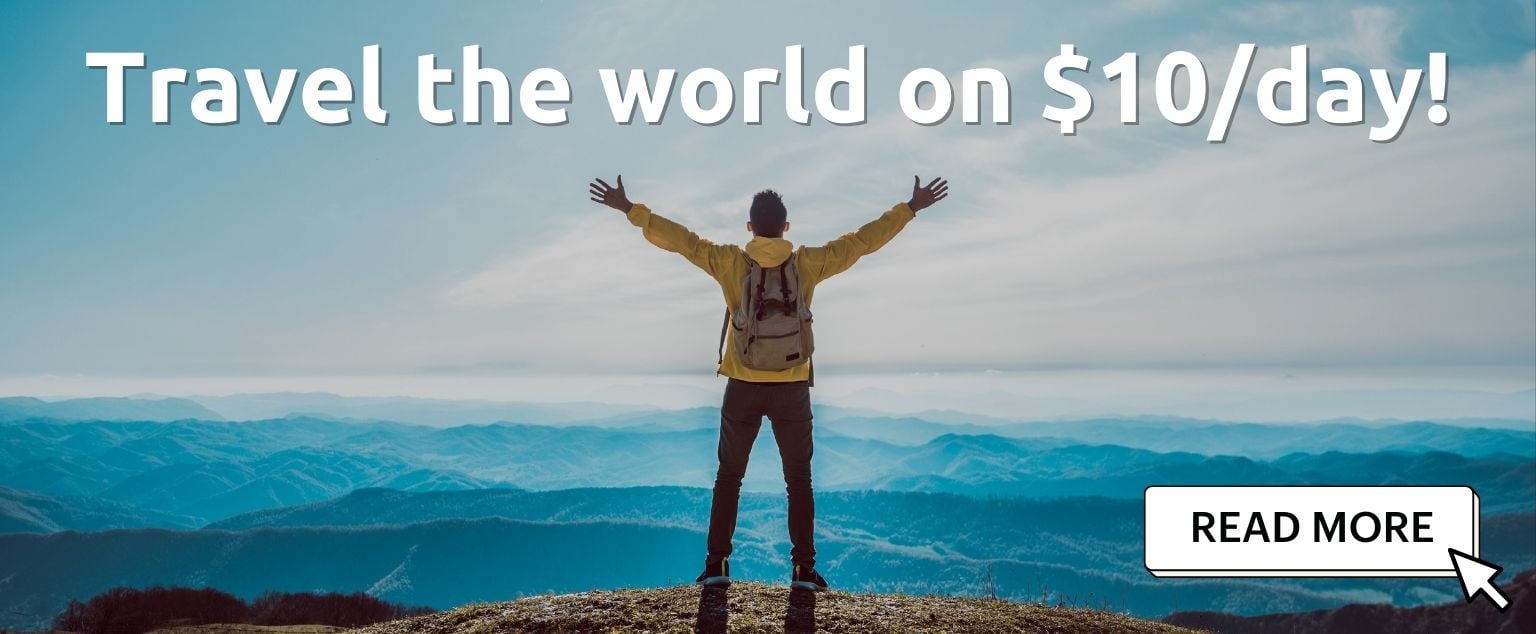 And for transparency's sake, please know that some of the links in our content are affiliate links. That means that if you book your accommodation, buy your gear, or sort your insurance through our link, we earn a small commission (at no extra cost to you). That said, we only link to the gear we trust and never recommend services we don't believe are up to scratch. Again, thank you!