Nestled along the Mississippi River on the border of Missouri and Illinois, St. Louis is a city where innovation and history collide. This once peaceful city center now booms with activity, offering visitors countless restaurants, cultural venues, parks, and museums to explore.
Before airplanes existed, St. Louis was a central meeting point for America's railway lines, riverways, and roads. As a center of convergence, the city attracted a lot of wealth and luxury, which can still be noticed across the modern city today. But this also makes St Louis a really accessible city for day trips.
If you've had your feel for the city and you're looking for some day trips from St Louis, then you've come to the right place. In this guide, I've listed some of the best surrounding towns, nature reserves, and landmarks, so you can take day trips in St Louis without a hitch.

Unlock Our GREATEST Travel Secrets!
Sign up for our newsletter and get the best travel tips delivered right to your inbox.
Getting Around St. Louis and Beyond
St. Louis is a small city with an even smaller population spread across a relatively large area. Because of this, the best way to get around the city is by car or MetroLink.
MetroLink runs an efficient light rail system offering stops throughout the inner city and central suburbs. There is a Blue Line and Red Line, which is the most convenient and affordable public transport option to travel from the airport into the inner city.
The system also operates MetroBus routes, a convenient yet less speedy way to travel the inner city.
While the metro services connect the main parts of downtown St. Louis, the light rail takes you out into the St Louis Suburbs, but not too far out.
This makes having your vehicle useful in St. Louis, especially if you intend to take day trips fin St Louis.
If you're flying into St. Louis Lambert International Airport (STL), you can rent a car on your arrival at one of the leading car rental agencies. This isn't the cheapest way to get around, but it's a lot more convenient and offers a level of freedom when taking day trips in St. Louis.
St. Louis's roads are tourist-friendly with signage, making navigating the city and surrounding neighborhoods easy. Traffic isn't too bad either. Parking can get super pricey, so if you do rent a car and stay in a St Louis Airbnb with free on-site parking.
Taxis are another convenient yet expensive option. Country Yellow Cab and Laclede Cab are the two leading taxi companies in the city. You might prefer to use apps like Uber and Lyft, which operate here too. Most taxi rides start at $3.50 and cost $2.50 per mile.
Half Day Trips in St. Louis
Because of its size, St. Louis is a popular place for a quick visit while exploring the USA. If you only have a few days to spend here, why not take a half day trip from St Louis?
This way, you can better understand the surrounding area without waking up at the crack of dawn and traveling too far to see some of the top attractions. Here are my favorite half day trips in St. Louis.
Alton, IL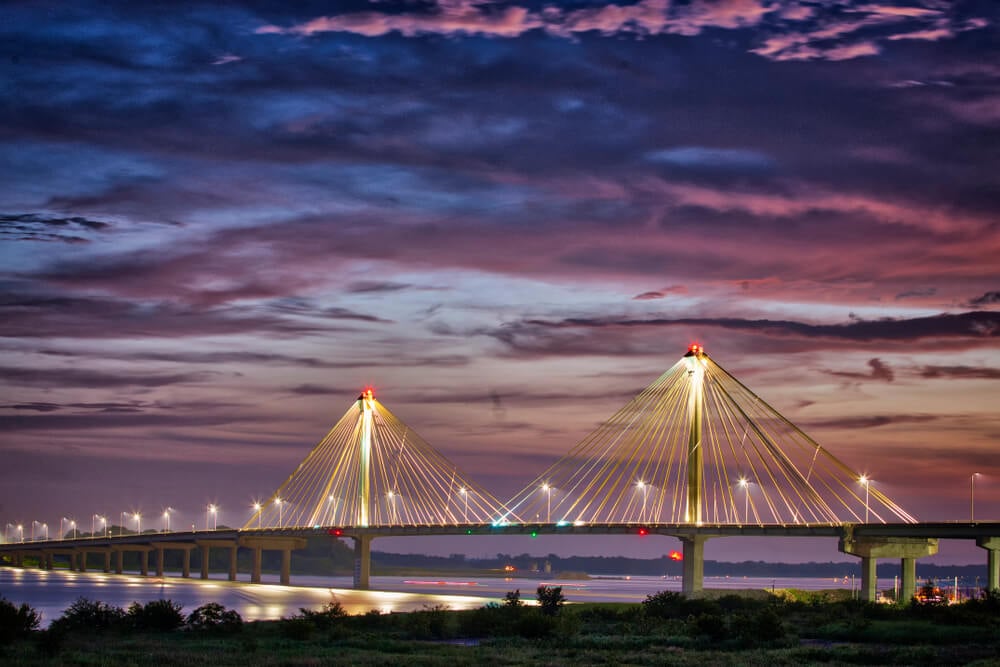 Just a 35-minute drive or 45-minute train ride north of St. Louis lies a small town adored by nature lovers. Alton sits at the interception of the three great rivers (the Mississippi, Missouri, and Illinois Rivers), which offer all sorts of outdoor activities for adventurous travelers.
As a historic city founded over 200 years ago, Alton is known for a few other quirky attractions. Did you know that Alton was home to the world's tallest man as well as a legendary man-eating bird known as the Piasa?
You'll also find some of America's greatest antique stores in this town, which is a haven for antique collectors. Honestly, you could spend an entire day exploring the antique district.
Alton has a reputation for being America's most haunted small town, home to plenty of haunted mansions with spooky stories to haunt you for years to come.
No matter when you visit this attractive town, there will likely be an event or festival worth checking out. In fact, being so near to St. Louis, you might even choose to extend your day trip from St. Louis and find accommodation in this historic town. You'll feel right at home at this river view loft on Airbnb.
Kimmswick, MO
If historical towns and relaxing strolls tickle your fancy, you'll love this half day trip to Kimmswick. This Missouri town is just half an hour from St. Louis along the Mississippi River.
Kimmswick offers a chance to take a step back in time to the 1800s. Take your time exploring this small town dotted with one-of-a-kind shops and boutique restaurants. Some of the shops still standing today were first founded in the 1800s. They're pretty old!
Depending on what time of year you visit, your day trip could coincide with one of Kimmswick's famous festivals. The Kimmswick Apple Butter Festival in October is a crowd favorite.
Other than slow-cooking apples throughout the day, the streets are lined with food vendors and craft stores, and there is live music flowing throughout the town.
The Strawberry Festival is another event worth attending. Every June, the town is bursting at the seams with everything strawberry related. Think strawberry shortcake, cheesecake, iced tea, chocolate-covered strawberries, and everything in between.
Is This the Best Daypack EVER???
Full-Day Trips in St. Louis
If you have a bit more time to spare, I highly recommend spending a few days exploring the areas around St. Louis. There is much to see and do in this area, from visiting state parks to browsing antiques in historic towns!
Here are the best full day trips from St Louis.
Springfield, IL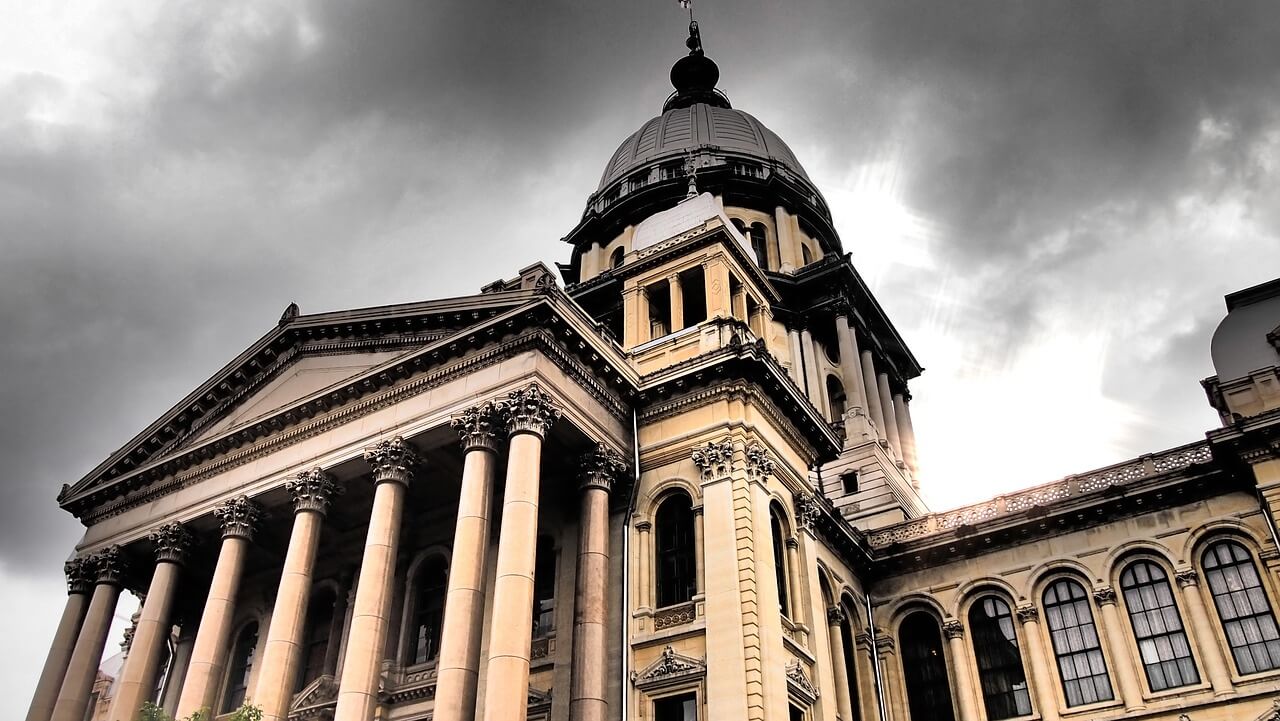 Another bustling city within a day trip from St. Louis, Springfield, Illinois, is just an hour and a half drive from the city. If you want to take public transport, a train will take under two hours to get from one city to the other, and is a scenic way to enjoy the journey.
The city is best known for being the home of Abraham Lincoln. Those interested in American history can visit the Presidential Museum and Library. This museum has permanent exhibitions and hosts regular events, allowing visitors to experience a fascinating part of the country's history.
Enjoy a stroll around the Old State Capitol Building before paying the Lincoln Tomb a visit, which is the final resting place of one of America's most influential forefathers.
Once you've had your daily dose of American history and culture, spend the afternoon at Lake Springfield. This lake features many gorgeous recreational beaches and yacht clubs where you can rent a boat and cruise the lake between sunrise and sunset.
I even recommend spending an entire day trip from St. Louis at this lake, lapping the sunshine along the gorgeous shoreline.
Suggested trip: Self-Guided Driving Tour from St. Louis to Springfield
Hermann, MO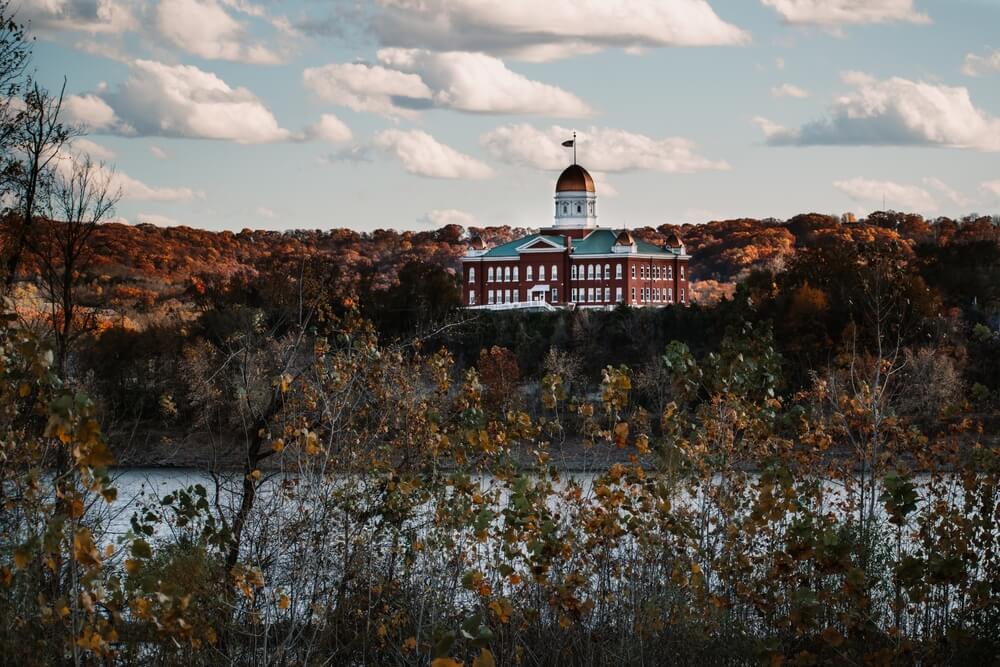 A charming town to visit on a beautiful drive from the city, Hermann is a major highlight of Missouri wine country. Whether traveling with a significant other, solo, or with young kids, there is something to offer everyone in this attractive small town.
The town is well known for its German heritage, which is evident in its name, and the germanic sounding vineyards in the area. This is because the town was, unsurprisingly, established by German settlers in the 1800s.
The town sits along the Missouri River, which gives the area the rich and fertile soil needed to cultivate wine grapes. Loved for its beautiful natural setting, many vineyards, and walkable downtown area, Hermann is a wonderful place to visit for a relaxing day.
In fact, the town is so easily walkable and compact, I recommend you ditch your car entirely and take the train in. This way, you won't have to find parking and can enjoy a scenic train ride through the countryside.
Suggested trip: Painting Class at Blank Canvas Studio
Johnson's Shut-Ins State Park, MO
Calling all outdoor adventurers and adrenaline junkies:
Johnson's Shut-Ins State Park is a beautiful natural attraction less than two hours away from St. Louis by car. Take a day trip from St. Louis to visit this incredible natural phenomenon, which was created by volcanic activity thousands of years ago.
River water flowing through the volcanic rock formations has created hollow pools, rapids, and waterfalls, making this place a sanctuary for outdoor lovers.
Besides swimming in the gorgeous clear rock pools, there are plenty of hiking trails around this state park. Bring a packed picnic, which can be enjoyed at one of the many picnic spots that make this place the perfect site for a family day out.
If you feel like extending your trip and spending a full day or two in this natural haven, why not rent out this trendy mountain home on Airbnb? It's located near bike and hiking trails and boasts beautiful views of the valley.
Carbondale, IL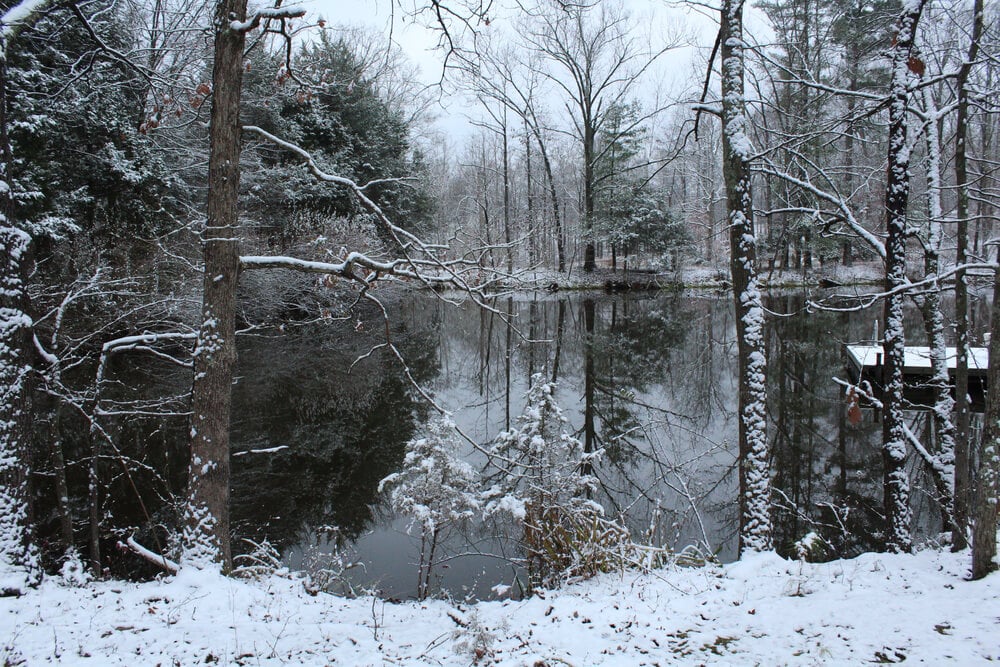 Carbondale, Illinois, is a small college town just two hours away from St. Louis. Home to the Southern Illinois University of Carbondale.
This town is nationally recognized for its outstanding education and research and is a top spot for a St. Louis day trip. The university brings a wealth of culture, sporting events, and architectural beauty to the town.
Spend some time wandering the downtown Carbondale streets, which feature over 25 historical buildings and boutique stores.
If you love a farmers market as much as I do, walk through the Saturday Carbondale Farmers Market, which is supplied by a community of multigenerational farmers and local artisans.
The SIU Campus is also worth a visit, with its grand Rennaissance Revival Hall built in the late 1800s. With a young student population, Carbondale is bursting with fun activities, events and nightlife.
If you would prefer to follow a more adventurous day trip itinerary, the Giant City State Park is just a fifteen-minute drive south of the town and is a gorgeous place to catch a breath of fresh air.
The State Park boasts a bunch of lakes, hiking trails, and rock climbing locations. Some even refer to it as the Little Grand Canyon – that's a big name to live up to!
The Katy Trail, MO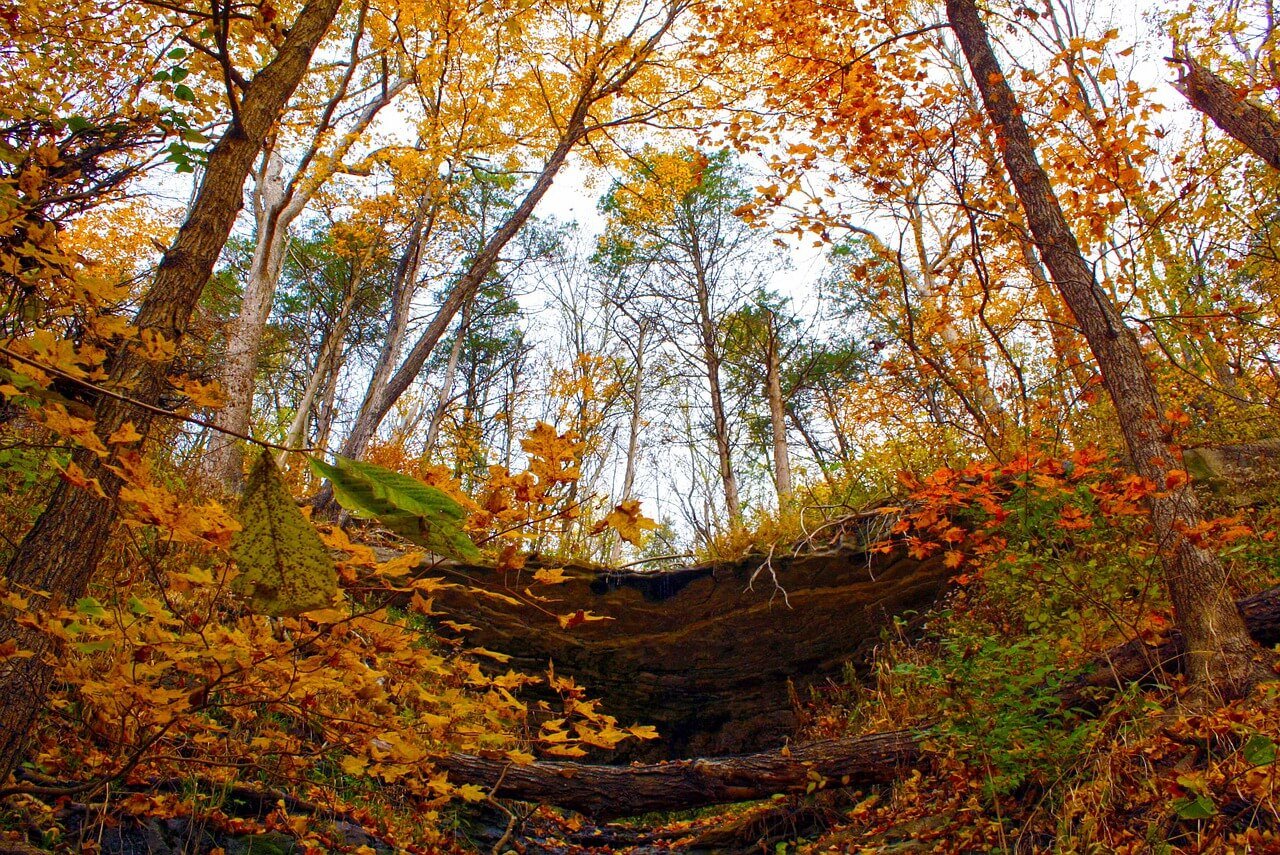 The Katy Trail might just be the most well-known day trip in St. Louis on this list. This beautiful walking and cycling trail stretches for over 200 miles throughout the state of Missouri, following the Missouri River.
If you've hit your city limit and crave a bit of fresh air, cycling this track is a great way to get out into nature. The trail is relatively flat, making it popular for all ages and levels of fitness. If you do get tired along the way, there are plenty of places to grab a bite to eat.
One of the main attractions along the trail is the local wineries. Check out Defiance Ridge Vineyards, Sugar Creek Winery, Montelle Vinery, or Honey Bee Vineyard Farm for some wine tasting or a lazy lunch.
Feel free to join the trail at any stage along the river. However, the town of Defiance and Augusta are the quickest to get to St. Louis (between 40 and 50-minute drive).
Suggested trip: Katy Trail River Route Adventure
Columbia, MO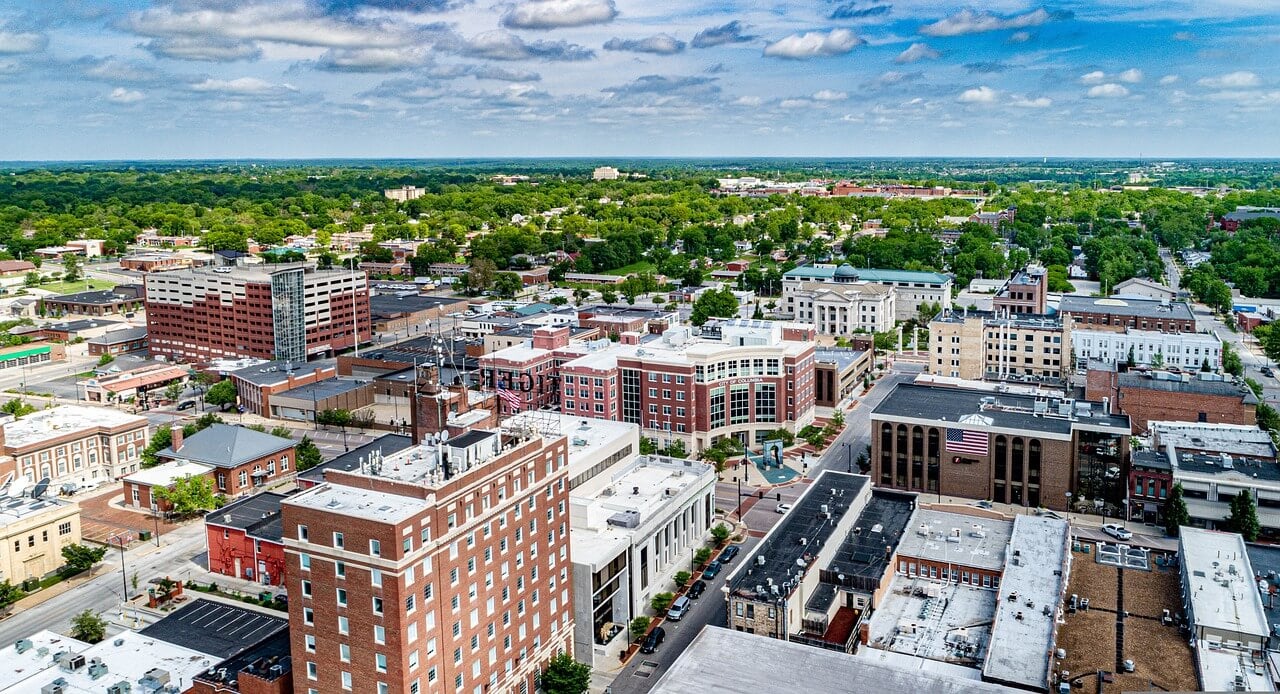 Home to the main campus of the University of Missouri, it's no surprise Columbia is one of the most attractive cities in the state.
It will take you just under an hour to drive to Columbia on a day trip from St. Louis. Alternatively, catch the Greyhound bus, and you'll arrive within two and a half hours.
Located at the heart of Missouris rolling hills and prairies, the area is also known for its gorgeous outdoor landscapes. Explore 2200 acres within the Rock Bridge Memorial State Park, which features an intricate cave system worth exploring.
For a more manicured setting, The Shelter Gardens are a lovely spot to lay beneath rustling trees on a summer afternoon.
Downtown Columbia is just as you might expect from a college town: vibrant restaurants, excellent shopping options, and bustling bars rumbling into the early morning hours.
Spend some time exploring this central area, grab a bite to eat on the university campus, and walk off your meal with a stroll through the lush green squares.
As a typical Midwestern university town, there are a few great museums worth visiting here too. My favorite is the George Caleb Bingham Art Gallery which houses some incredible contemporary works. The Museum of Art and Archeology is another interesting institution that dives into the depths of human existence.
Suggested trip: Columbia Scavenger Hunt
Arcadia Valley, MO
Set 80 miles south of St. Louis, surrounded by tall mountains and bubbling creeks, Arcadia Valley is one of Missouri's best-kept secrets. If you enjoy spending time outdoors, learning about history, or tasting local midwestern cuisine, you must visit Arcadia Valley on a day trip in St. Louis.
With three state parks in the Valley, all within half an hour's drive from one another, there are plenty of options for hiking, cycling, and camping in this area. Choose to hike either Hughes Mountain or Tom Sauk Mountain for incredible views of the valley.
If you visit during June, you might overlap with the famous Arcadia Barbeque Battle in June or the Lion's Club Rodeo in August. Pretty much every weekend throughout summer, you can enjoy local musical talent at many restaurants and venues.
Ste. Genevieve, MO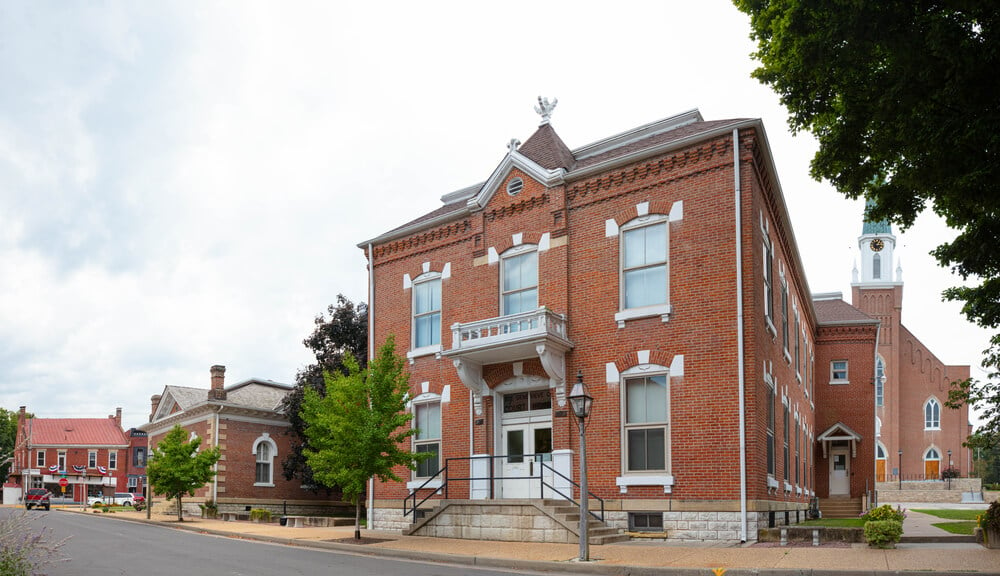 Founded in 1735 by French-Canadian colonial settlers, Ste. Genevieve is a small town with a uniquely French influence. It was, in fact, the first European settlement in Missouri. Today, the town is an eco-friendly destination perfect for a family visit, located just an hour's drive from St. Louis.
French architecture is very much evident throughout the town, which is beautifully laid out, featuring tons of green spaces and wide avenues. There are plenty of tours of the historic buildings and houses, which you can take from downtown Ste. Genevieve.
If a day trip in St. Louis packed with antiques, wine tastings, and peaceful streets gets you excited, you might even enjoy staying over in this lazy town. How about a night in this cozy Airbnb on the Missouri – Illinois border?
As the oldest town west of the Mississippi River, you can expect to see some homes dating back hundreds of years. Many of these historic buildings now house antique shops filled with trinkets and furniture reminiscent of an earlier era.
The town is also home to the Ste. Genevieve National Historical Park, which is an incredible place to visit throughout the year. This unique space features well-preserved historic homes of communities that once called the area home.
Visit the Beauvais-Amoureux House for a real taste of the original French Colonial architecture.
Small Pack Problems? 😉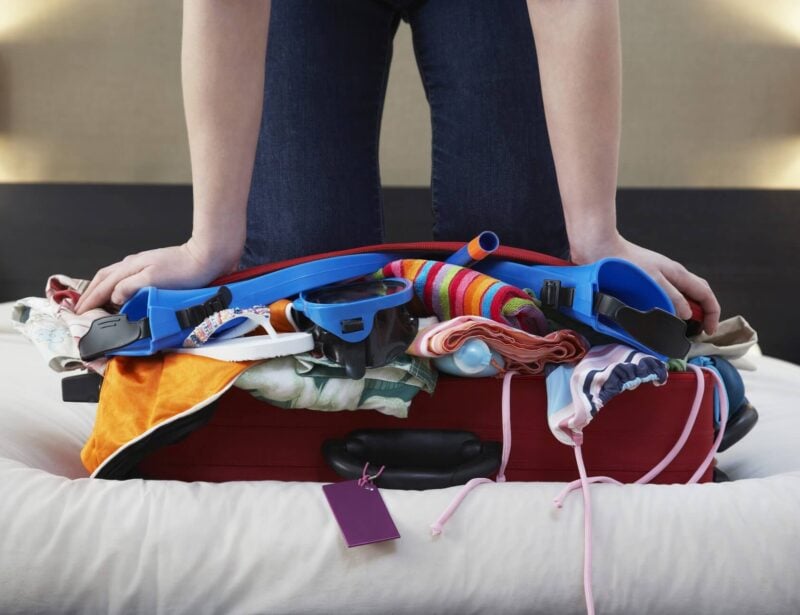 Wanna know how to pack like a pro? Well for a start you need the right gear….
These are packing cubes for the globetrotters and compression sacks for the real adventurers – these babies are a traveller's best kept secret. They organise yo' packing and minimise volume too so you can pack MORE.
Or, y'know… you can stick to just chucking it all in your backpack…
Get Yours Here
Read Our Review
Don't Forget your St. Louis Travel Insurance
ALWAYS sort out your backpacker insurance before your trip. There's plenty to choose from in that department, but a good place to start is Safety Wing.
They offer month-to-month payments, no lock-in contracts, and require absolutely no itineraries: that's the exact kind of insurance long-term travellers and digital nomads need.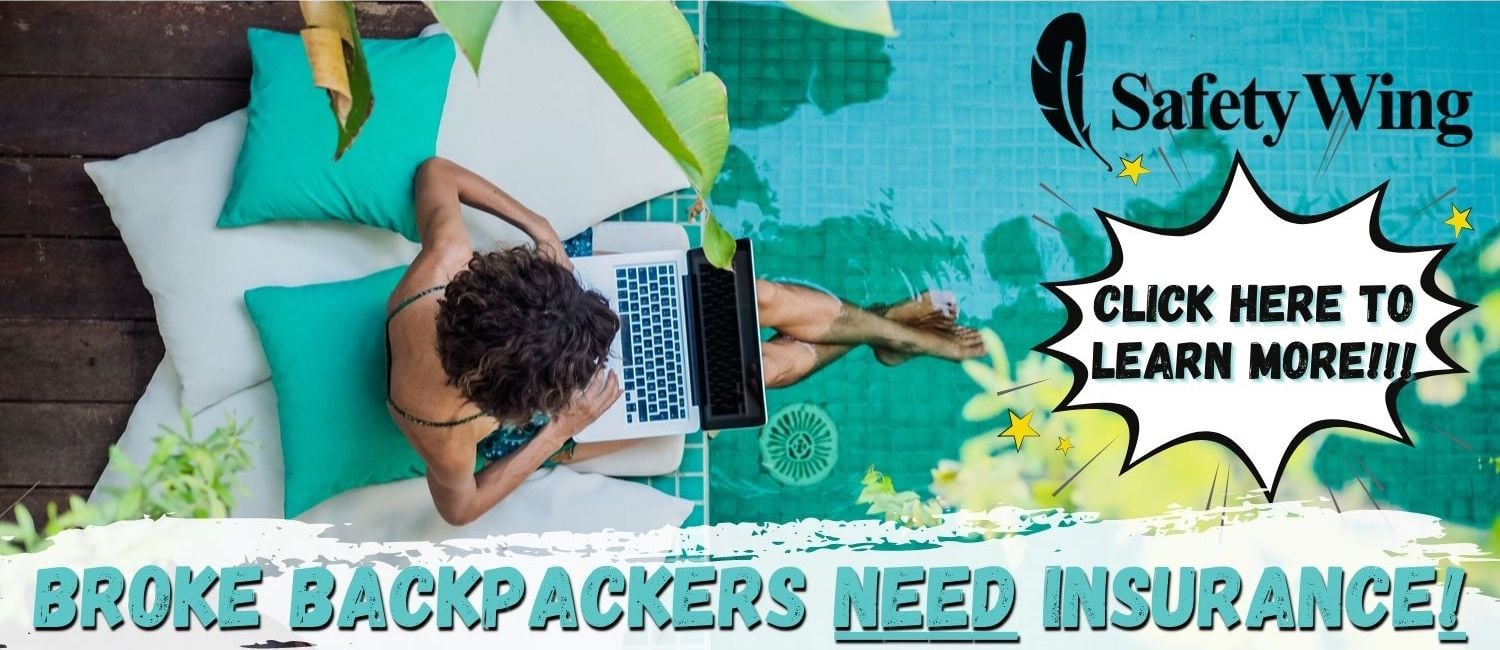 SafetyWing is cheap, easy, and admin-free: just sign up lickety-split so you can get back to it!
Click the button below to learn more about SafetyWing's setup or read our insider review for the full tasty scoop.
Final Thoughts on Day Trips from St. Louis
And that concludes my list of St. Louis day trips. As you can see, there are tons of incredible destinations to visit in the surrounding area. From Historical National Parks to university towns with buzzing nightlife, there is something for every type of traveler in this gorgeous midwestern region.
If you're still deciding, then I would suggest my favorite day trip from St. Louis, which would have to be the Arcadia Valley adventure. There is just so much to do and see in this beautiful valley, and there is nothing better than spending some time outside in nature to break up an exciting vacation in the city.
Wherever you decide to venture off to, I hope you have an epic day trip in St Louis!
---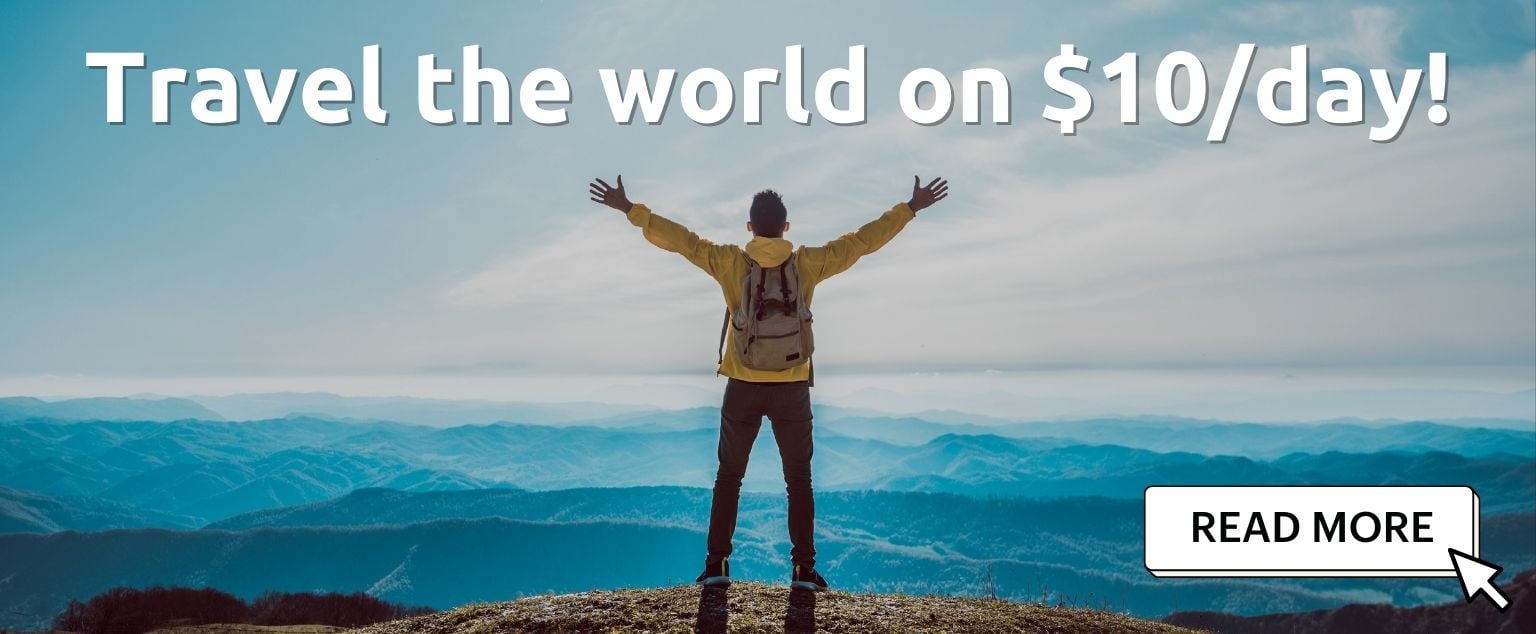 And for transparency's sake, please know that some of the links in our content are affiliate links. That means that if you book your accommodation, buy your gear, or sort your insurance through our link, we earn a small commission (at no extra cost to you). That said, we only link to the gear we trust and never recommend services we don't believe are up to scratch. Again, thank you!