Planning a holiday to St. Louis? This midwest city in North America is the perfect place to keep any visitor busy, with loads of fun and interesting attractions on offer! There is so much history on show, and such a vibrant culture in St. Louis, any trip here will offer an unforgettable experience!
Whether you are interested in food, museums, authentic blues music, or are planning an exciting holiday with the kids, there will be something to interest you in St. Louis!
This complete guide will leave you with no shortage of things to do in St Louis!

Unlock Our GREATEST Travel Secrets!
Sign up for our newsletter and get the best travel tips delivered right to your inbox.
Top Things to Do in St Louis
Wondering what to do in St Louis (apart from grabbing a top-tier Airbnb)? This city has some must-see attractions for anyone paying a visit! Here are some of the best things to do in St Louis.
Downtown-East is the historical heart of the city, and there is so much amazing architecture to take in here! One of the essential things to do in St Louis has got to be walking around the old part of the city, admiring the celebrated buildings, and soaking the history of USA's 4th largest city
Some unmissable sights include the Old Courthouse, the Gateway Arch, the Old Cathedral, Eads Bridge, the Old Post Office, and the Wainwright Building. St Louis was once a French fur trading post that expanded in a big way to create the city that you see today. Exploring the historical architecture of Downtown is a great way to see this history in motion.
2. Soak Up the Panoramic View From the Gateway Arch
The Gateway Arch has got to be the most iconic and striking landmark in St Louis. This awesome 630-foot structure towers above the city, and it stands as the tallest arch in the world!
The Gateway Arch is also Missouri's tallest accessible building, it is a brilliant way to gain a 360 degree perspective over the city.
You can take a ride up to the top of this stainless steel structure for the ultimate vantage point. Experiencing the Gateway Arch is undoubtedly one of the best things to do in St Louis center!
And for a quick and interesting Missouri fact: Gateway Arch is actually a designated national park, the country's smallest one!
FIRST TIME IN ST. LOUIS
Downtown
Downtown St. Louis is a lively and thriving neighborhood. It is the central business district and is home to St. Louis' main tourist attractions as well as the entertainment and nightlife districts.
Places to visit:
Browse the Inside the Economy Museum at the Federal Reserve Bank.
Catch a performance at the Peabody Opera House.
Delve deep into the history of blues music at the National Blues Museum.
For more Places to Stay, check out our full St. Louis Neighborhood Guide!
The culture and history of St Louis is the history of blues music, the two and inseparably intertwined. When visiting this city, stopping in at the National Blues Museum is an absolute must! The influence and importance of Blues in the history of world music can't be overstated, making this a must-see for any fan of contemporary music. There wouldn't be any Beyonce without BB King,
Not only are there loads of interesting artifacts and blues legend's memorabilia, but there is also an interactive blues songwriting section to test your chops. The National Blues Museum is one of the most popular things to do in St Louis.
4. Admire Art at Citygarden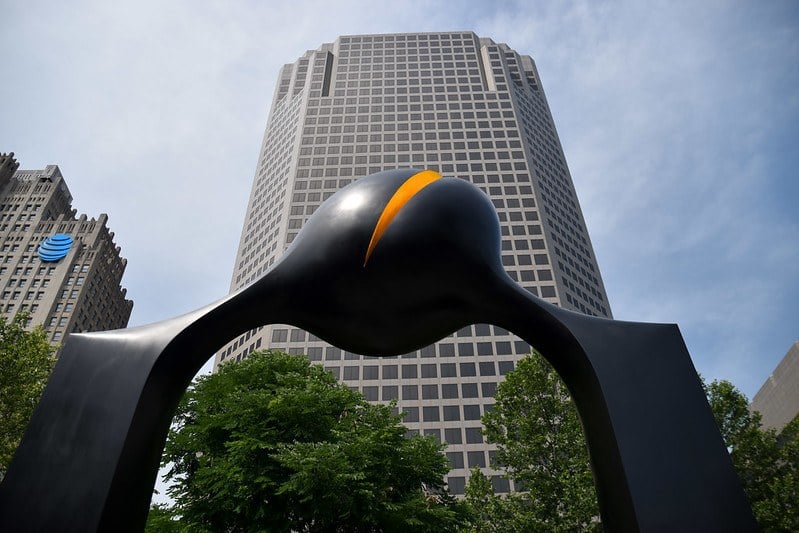 At Citygarden plaza you'll find the artistic hub of St Louis. This beautiful space is full of modern and contemporary art installations and sculptures, nestled within well kept green spaces. Whether you're interested in enjoying the aesthetics, taking in the local fauna, or just want an escape from the buzz of the city, then Citygarden is the place to be. You'll find a host of cool coffee spots in the area to keep you on your toes.
If you'd like to see a wider selection of contemporary sculptures in the region, then you can also visit the Laumeier Sculpture Park or Chesterfield while in St Louis!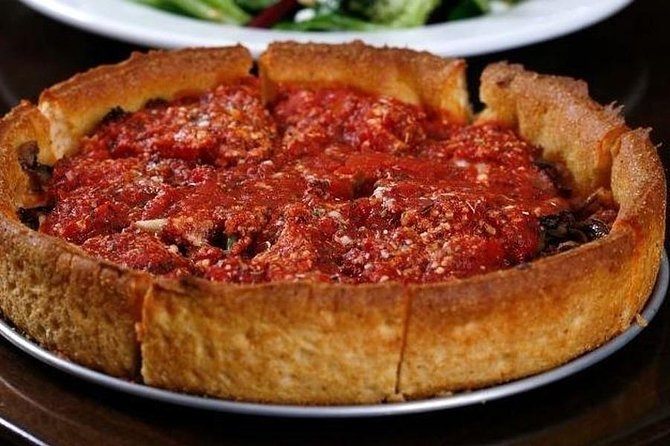 You can't visit St Louis without indulging in some of the delicious food on offer. There's a number of treats that call St Louis home, from their unique method for cooking ribs, the illustrious St Pauls Sandwich, all the way through to world-famous candy apples, there's a smorgasbord of weird snacks to try! (Sorry St Louis, but deep-fried pasta is just weird.) Make sure to sample the incredibly divisive St Louis style Pizza and let us know where you stand!
Walking tours are available in the downtown food scene if you are looking for specialized insider information, history, and recommendations on the best places to eat!
6. Lose Yourself in the Beautiful Missouri Botanical Garden
If you are wondering what to do in St Louis on a sunny day then the Missouri Botanical Garden should definitely be on the cards! Also known as Shaw's Garden, this stunning destination is one of the best green spaces imaginable.
Besides the incredible collections of plants and curated gardens that are available to explore, you'll often find markets, lively garden parties, and activities like spring bulb planting sessions to enjoy.
Small Pack Problems? 😉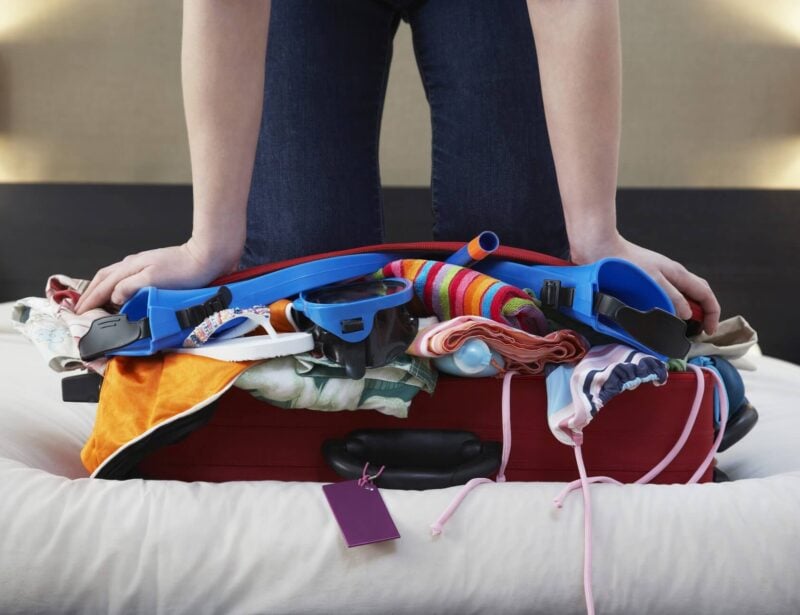 My missus travels with all her clothes in ziplock bags: don't be like my missus. UP YOUR PACKING GAME!
Packing cubes for the globetrotters and compression sacks for the real adventurers – these babies are a traveller's best kept secret. They organise yo' packing and minimise its volume too so you can pack MORE.
Or, y'know… you can stick to ziplock bags.
View Our Fave Cubes
Or Check Out the Sacks!
Unusual Things to Do in St Louis
While St Louis is home to some famous and popular attractions, there are things to do here that can appeal to just about anyone! Here are some of the best things to do in St Louis off-the-beaten-path for a unique, non-touristy experience!
7. Be Moved at the National Museum Of Transportation!
The history of the 21st century is the history of the combustion engine, and the history of the United States is the history of the motor car. Showcasing a variety of classic American muscle, all the way up to such behemoths as the mighty locomotives that tamed the west, you'll be treated to a host perfectly preserved vehicles and bizarre machines from every corner of the country. The museum provides a unique and captivating lens through which to see the history of the country.
For an outdoor adventure that'll get the heart racing and the blood flowing, be sure to check out the forest canopy adventure just outside the city! Reach a flying speed of over 50mph as you zoom along the mile-long lines.
Besides the high octane fun of the Zip Lines, you can set aside part of the day to enjoying the grand Missouri Forrest. Excellent especially in the fall.
The World Aquarium in St Louis is an amazing day out for any animal lover! You can get up-close and personal with all kinds of interesting creatures – including sloths, sharks, lizards, crocodiles, and even baby turtles. This interactive museum is also a conservation research center and animal sanctuary, and there are heaps of exhibitions exploring the centers' good work.
This is one of the best St Louis things to do for those wanting to witness a wide variety of creatures up-close and who want to learn all about their behavior. Guided tours of the aquarium are also available for those wanting to gain more insights!
Safety in St Louis
Overall safety for visitors to St Louis is a negligible concern. This city isn't much different from any other urban area in the US when it comes to safety, so be sure to exercise your usual caution and you should be fine. Be careful when walking at night and keep a close eye on your belongings just to be safe
If you are sticking to the main tourist area in St Louis, then safety should not be a major concern for you! However we always advise to get travel insurance so you can have peace of mind during your stay.
Read our tips for traveling safely before you fly and always get travel insurance. Check out our roundup of the best travel insurance.
Travel with peace of mind. Travel WITH a security belt.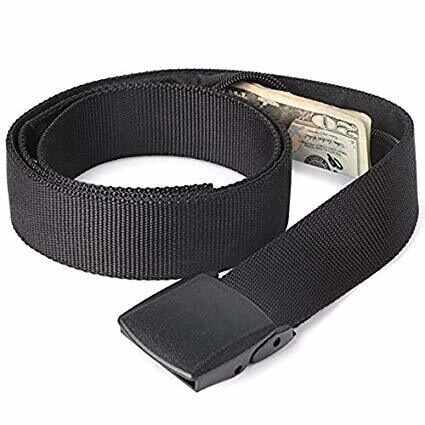 Get your cash stashed with this awesome Pacsafe money belt. It will keep your valuables safe no matter where you go.
It looks exactly like a normal belt except for a SECRET interior pocket perfectly designed to hide a wad of cash or a passport copy. Never get caught with your pants down again! (Unless you want to.)
Hide Yo' Money!
Things to Do in St Louis at Night
While this city is an exciting and interesting destination by day, it really comes alive after hours! There are plenty of fun things to do in St Louis at night that will take your trip to the next level!
10. Soak Up Some Live Blues
If you are after a truly special night out in St Louis, then you've got to experience the blues in-situe! Head down to the historic Soulard neighborhood for some of the best live blues venues in the world. B.B's Jazz, Blues, and Soups are names that ring loud through the decades as the former stomping grounds of the genre's greats and are still some of the most popular bars for a night of soulful live music.
Enjoy a few cocktails or local craft brews while soaking up the authentic blues and jazz performances in St Louis!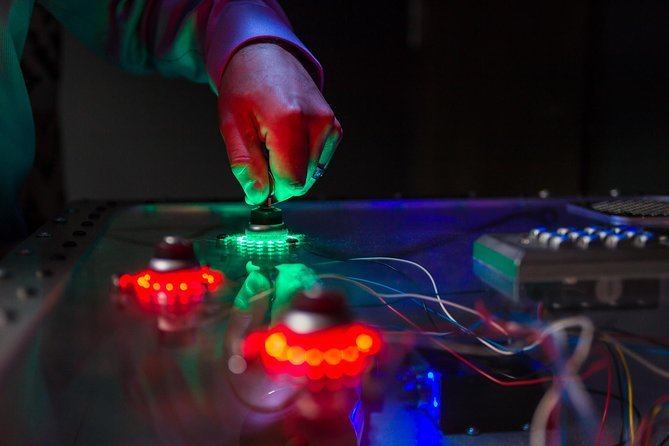 St Louis was an early adopter of the now global escape room trend, and some of the most highly regarded venues in the world call the city home. But be warned, tempers can run high and the bonds of friendship can be tested.
Escaping from one of these rooms can be quite a challenge, but it is one of the most fun things to do on a night out in St Louis! This is a particularly good activity for groups or families.
Where to Stay in St. Louis
Looking for a specific place to stay? These are our highest recommendations for places to stay in St. Louis.
This charming hotel is our pick for the best value hotel in St. Louis because it has a great location and offers wonderful views. It also boasts a rooftop swimming pool, a terrace and a relaxing lounge bar. Guests can enjoy comfortable and well-equipped rooms, as well as an on-site restaurant.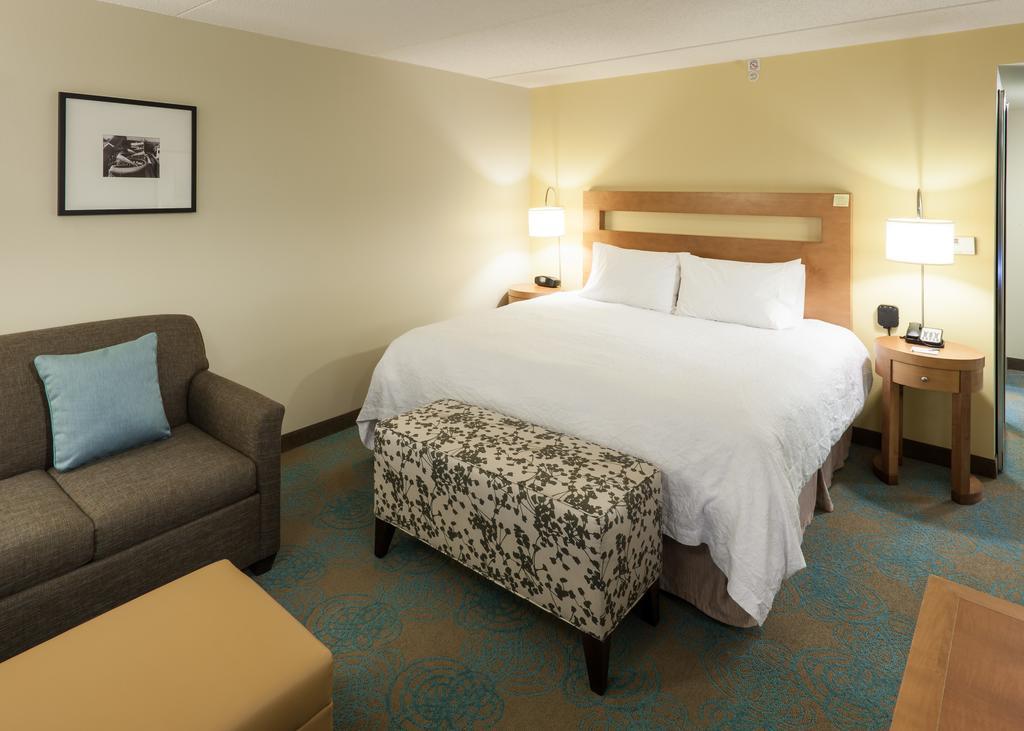 The Hampton Inn is one of our favourite hotels in St. Louis because of it's great Forest Park location. It is close to the Saint Louis Zoo and offers easy access to downtown and the Grove. This hotel boasts spacious rooms, a fitness centre, and an excellent indoor swimming pool.
There are so many amazing Airbnbs in Missouri that offer a perfect city break.
Romantic Things to Do in St Louis
Looking for the best things to do in St Louis for couples? Here are our top romantic activities in this city!
12. Take a Riverboat Cruise Down the Mississippi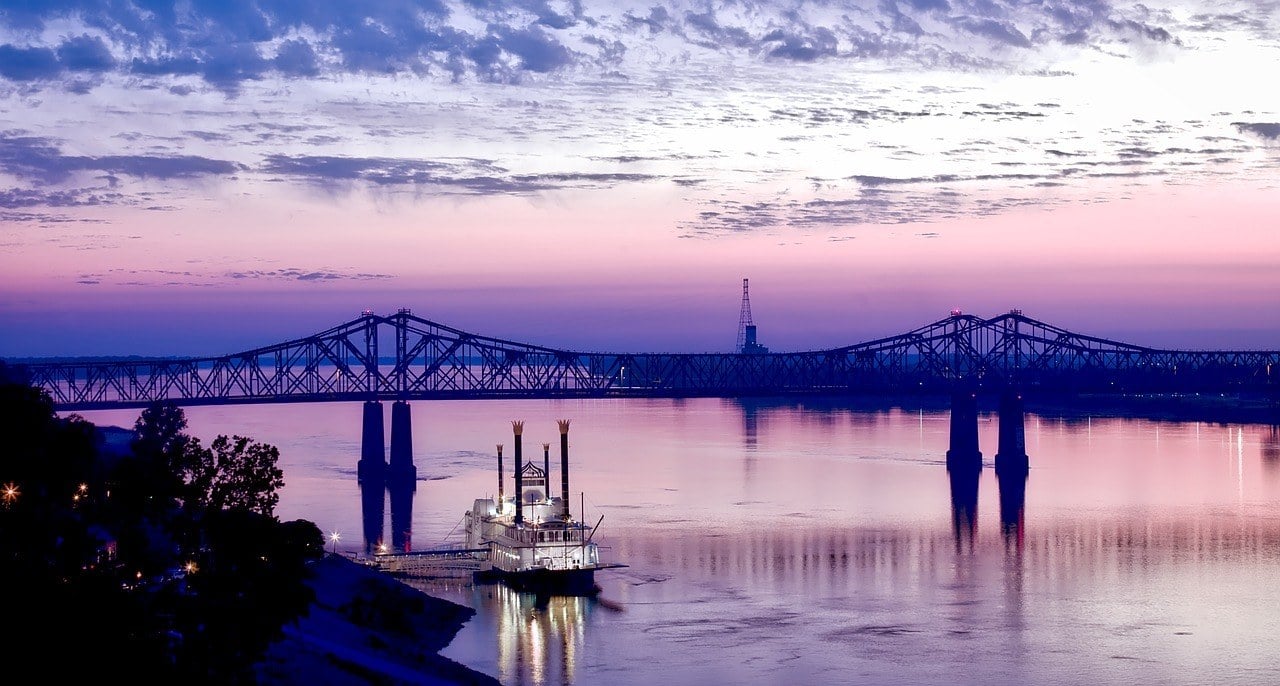 Head over to the iconic Gateway Arch where you can find 19th-century paddlewheel boats that offer narrated cruises down the great Mississippi River! You can visit the National Expansion Memorial where Lewis and Clark set out on their famous expedition., before hopping on to the period vessel and starting your own adventure.
Peacefully cruising down a river always has an air of romance to it, and it is also one of the best ways to see more of the city! The view from the famous Mississippi River offers an unbeatable perspective of St Louis.
13. Enjoy a Picnic in Forest Park
Forest Park is St Louis's major green space. It's one of America's largest urban parks and it is full of awesome attractions, walks, and biking trails. Once you have spent some time wandering around the grounds and appreciating its peaceful beauty, you can find many a great spot to relax with a picnic.
Other great things to see in Forest Park include the thriving Jewel Box Greenhouse and the 1904 World's Fair Pavillion. With lush lawns, water features, and beautiful flowers, visiting Forest Park is one of the best ways to spend a day outdoors in St Louis.
Best Free Things to Do in St Louis
If you're looking to make the most out of your time in St Louis, but you're worried about your budget, we've got you covered. Here are some greatest free things to do in St. Louis.
14. Explore the Exhibits at the St Louis Art Museum
The St Louis Art Museum can be found on Art Hill, overlooking Forest Park. This is a world-class gallery and museum with great permanent collections, alongside a creative host of temporary exhibitions. St Louis is an excellent destination for art lovers, and this free museum is one of the best artsy things to do in St Louis!
The St Louis Art Museum hosts a wide range of exhibitions that are well worth the visit. The museum is housed inside one of the World's Fair buildings which helps to add to the interest of this free attraction!
Is This the Best Daypack EVER???
15. Interact With Animals at Grant's Farm
Grant's Farm is an open air, interactive animal park and petting zoo, where guests can frolic with native North American wildlife, and enjoy some quaint attractions like the farm tram or carousel. There are all kinds of exciting animals at this park, such as buffalo or goats, that you and the kids can feed and socialize with.
Grants Farm is one of the best things to do in St Louis on a budget, and it is also a great destination for those traveling with kids.
Books to Read in St Louis
Sometimes a Great Notion – A tale of a hardheaded Oregonian logging family that goes on strike, leading the town to drama and tragedy. Written by PNW legend, Ken Kesey.
Walden – The transcendental masterpiece by Henry David Thoreau that helped modern Americans rediscover nature and her beauty.
To Have and To Have Not – A family man gets involved with the drug smuggling business in the Key West and ends up in a strange affair. Written by the great Ernest Hemingway.

Our GREATEST Travel Secrets…
Pop your email here & get the original Broke Backpacker Bible for FREE.
Best Things to Do in St. Louis With Kids
With many fun activities and attractions on offer, St Louis is a fantastic destination for kids! Here are some of our top-rated things to do in St Louis with little ones.
16. Feel the Excitement at Six Flags St Louis
If you're seeking adventure and thrills, then head over to Six Flags St Louis! This theme park is Missouri's biggest and most popular family attraction, featuring all kinds of rides, activities, shows, and attractions. It's famous around the world, and deservedly so!
If you are visiting St Louis with kids, then Six Flags is absolutely one of the top destinations! You can spend a whole day of fun here, with thrills that the whole family can enjoy! Visiting Six Flags is one of the best and most jam-packed things to do around the St Louis area with a family.
17. Explore the Thrilling City Museum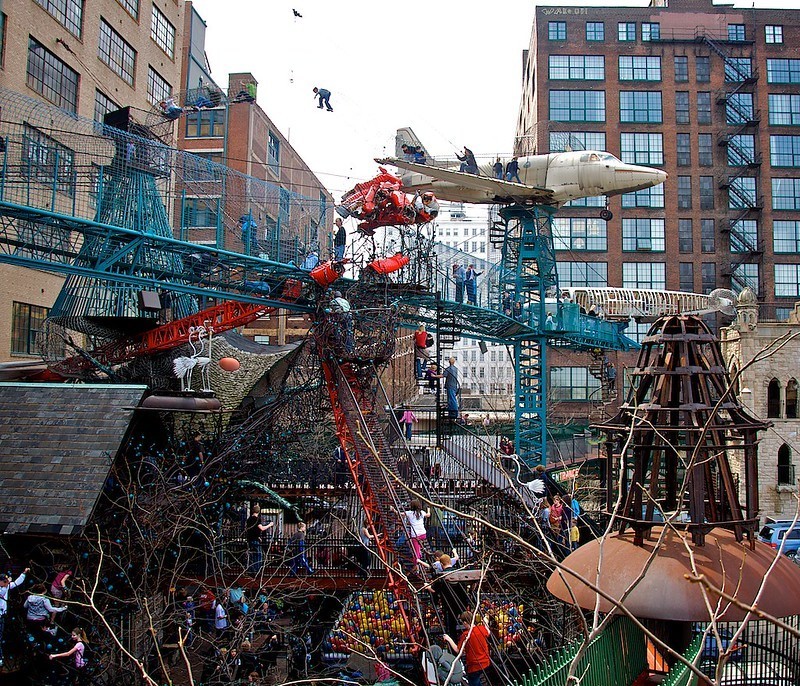 The City Museum in St Louis is far from your regular museum! This awesome attraction is a kind of massive all-ages playground loaded with interesting things to see and do! Between the caves, slides, climbing apparatus, the Museum of Mirth, Mystery, and Mayhem, children of all ages will be sure to have hours of fun!
Amongst the museum's attractions, you can also find daily circus classes and workshops, the Elmslie and Sullivan architectural exhibit, and a host of mind-bending installations.
Day Trips From St Louis
If you have a few days on your hands then you may wish to consider taking a day trip or two. Let's take a quick look at some of the best day trips from St Louis.
Get Subterranean in the Meramec Caverns
The Meramec Caverns are one of the most intriguing natural wonders around St Louis Missouri is actually renowned as 'the cave state', and these caverns are far and away some of the best on offer.
The caves are a striking example of nature's master work. Incidentally, they are the oldest attraction along the famous Route 66, and many road trippers stop by here for a visit. And check this – Jesse James was rumoured to have used the caves as a hideout. Before that they are thought to have been used as shelter by Native Americans/First Nation.
Check Out the Johnsons Shut-Ins
An intriguing natural attraction in the surrounds of St Louis is Johnson's Shut-Ins.
Johnsons Shut-ins is a geological quirk created by ancient volcanic activity. Over time, the river's flow has created pools, rapids and waterfalls that make for great exploration and some lovely pictures.
There are some nice hiking trails in the area. In the summer, the crystalline waters or an amazing place to take a dip. There are plenty of picnic spots and an excellent visitors' centre.
Save $$$ • Save the Planet • Save Your Stomach!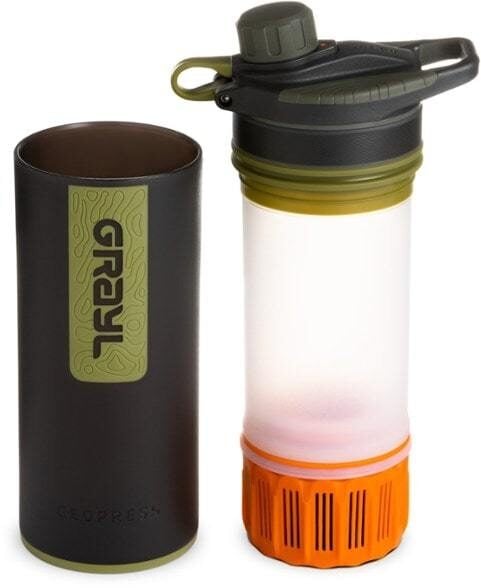 Drink water from ANYWHERE. The Grayl Geopress is the market's leading filtered water bottle protecting your tum from all the waterborne nasties. PLUS, you save money and the environment!
Single-use plastic bottles are a MASSIVE threat to marine life. Be a part of the solution and travel with a filter water bottle.
We've tested the Geopress rigorously from the icy heights of Pakistan to the tropical jungles of Cuba, and the results are in: it WORKS. Buy a Geopress: it's the last water bottle you'll ever buy.
Buy a Geopress!
Read the Review
2 Day St Louis Itinerary
With so much to do in St Louis, you not even know where to begin! In case you feel overwhelmed, them simply follow our 3 day St Louis Itinerary.
Day 1
Let's kick off Day of our St Louis itinerary by exploring Downtown East and checking out the landmarks – if you can find a walking tour to join, then even better. After this, it's time to boogie on down and learn all about the Blues at the epic, unmissable National Blues Museum.
By this point, I expect you'll have worked up an appetite so head back Downtown and try the famous St Louis style Pizza or the deep fried pasta!
After lunch, walk off that heavy food with a stroll through the lovely Botanical Gardens. If you still feel energised visit the Transportation Museum or if you feel tired, head back to your accommodation for a rest. For sunset, or after dark, try make your way up to the Gateway Arch – the city looks awesome at night when all the lights are on.
Day 2
For a morning culture fix come and check out the St Louis Art Museum housed inside a former Worlds Fair building – the collection is quite impressive. Then take an afternoon cruise along the Mississippi river.
This evening is all about experiencing the blues for real – head to any of the Juke Joints or blues clubs and catch a live blues band jamming into the night.
Don't forget your travel insurance for St Louis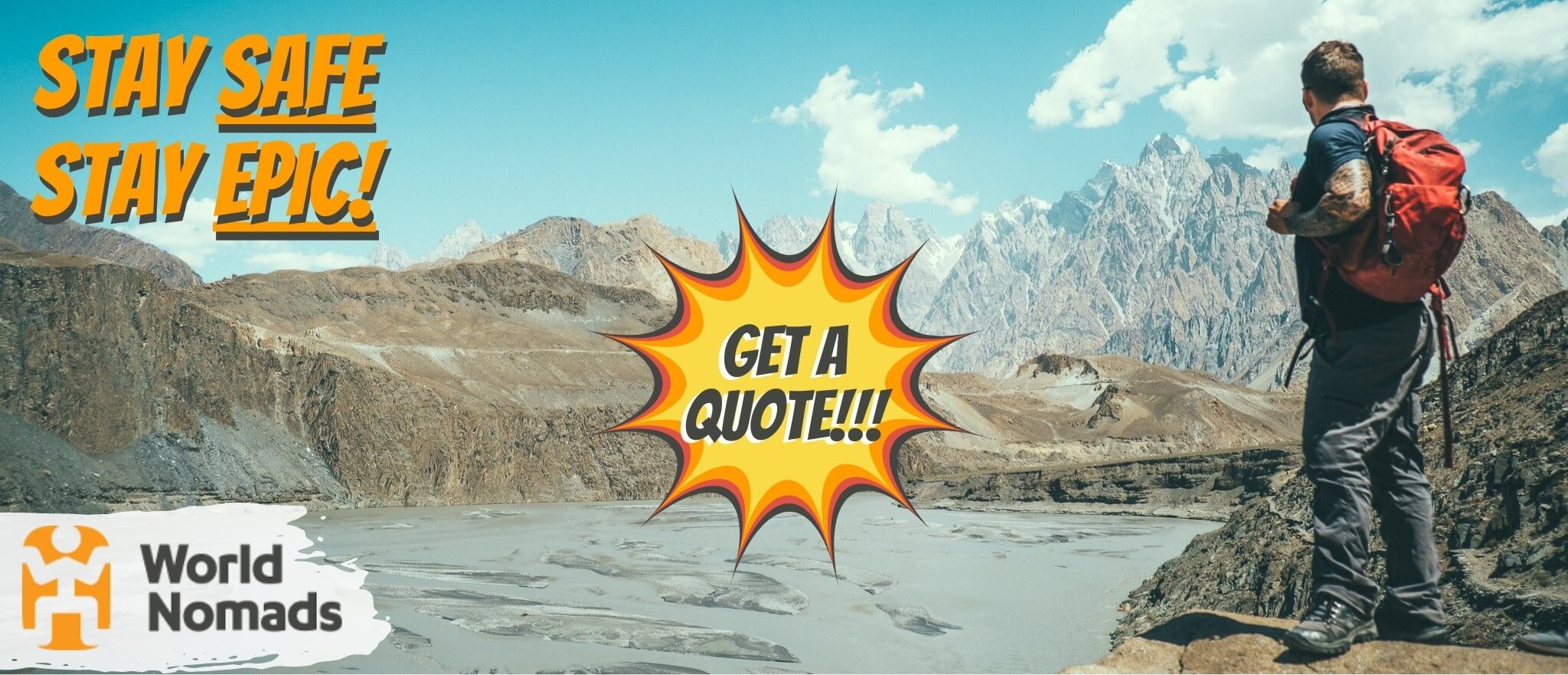 World Nomads' mission is to support and encourage travellers to explore their boundaries. They offer simple & flexible travel insurance, and safety advice to help you travel confidently.
They've been doing it since 2002 – protecting, connecting, and inspiring independent travellers just like you.
Get a quote below or read our in-depth review!
World Nomads provides travel insurance for travelers in over 100 countries. As an affiliate, we receive a fee when you get a quote from World Nomads using this link. We do not represent World Nomads. This is information only and not a recommendation to buy travel insurance.
FAQ on Things to Do in St Louis
Here are some quick answers to common questions about what to do and see in St Louis.
Conclusion
If you love art, history, beautiful spaces, architecture, or adventure, then St Louis is the place to go! This amazing midwestern city is packed full of awesome things to do and see – making it the ideal destination for a fun-filled getaway!
St Louis offers visitors a strong, unique culture to dive into and experience – and this city promises a great time for all! We hope that this list of unmissable things to do in St Louis will lead you to have the ultimate adventure!
---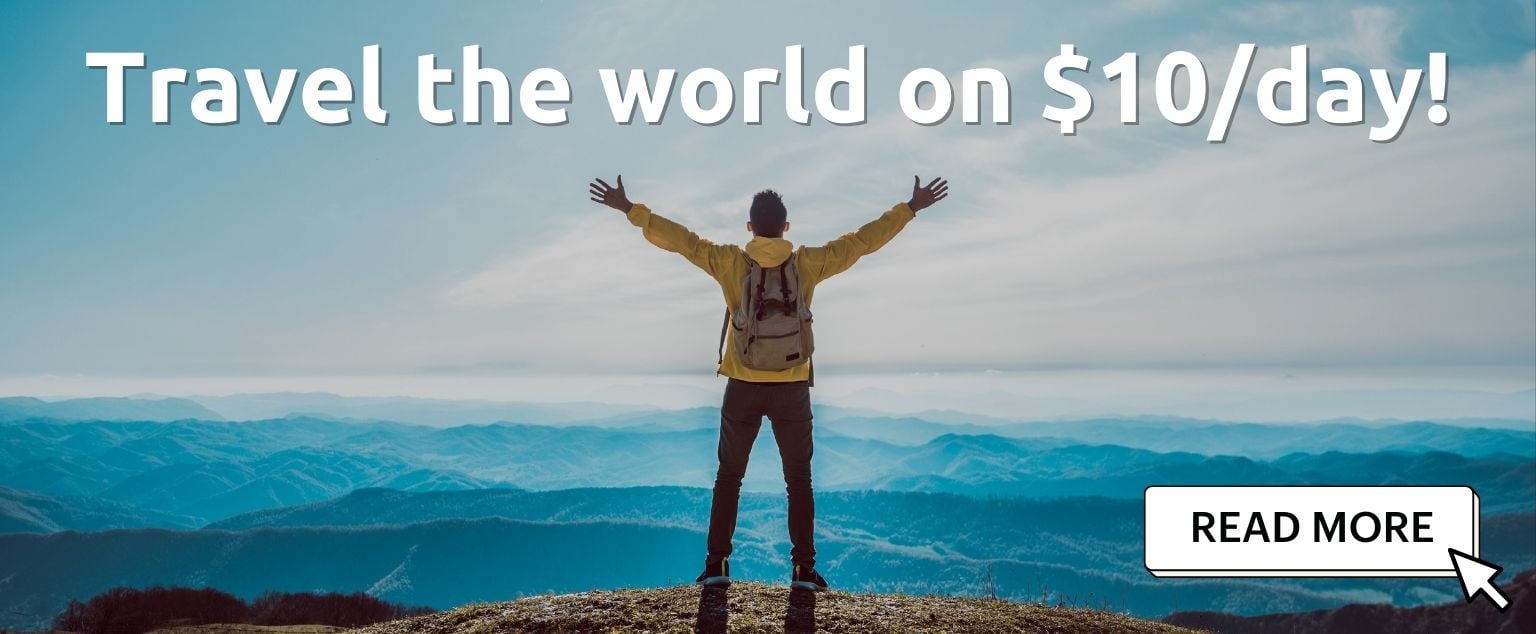 And for transparency's sake, please know that some of the links in our content are affiliate links. That means that if you book your accommodation, buy your gear, or sort your insurance through our link, we earn a small commission (at no extra cost to you). That said, we only link to the gear we trust and never recommend services we don't believe are up to scratch. Again, thank you!