Every year, millions of tourists jet off to different parts of the planet in search of new experiences and lands unseen. Global tourism is a humongous industry – we're talking trillions of dollars, millions of jobs, and thousands of attractions in every country around the world!
With international travel being such a Big Deal, there's lots of interesting stuff to look into. So, that's exactly what our mission here is today!
What are the most visited countries in the world? What nationalities travel the most? All the questions you never even knew you needed answers for – they're all here.
I've dug up some cool travel and world tourism statistics. We'll be looking at the most popular travel destinations around the world, international air traffic, travel styles, and more.
In addition, I wanted to find out some more stuff about the future trends of international travel statistics. No spoilers, but one of the biggest current directions of the international tourism market might start with the prefix "eco".
So, without further ado, let's find out what we can find out!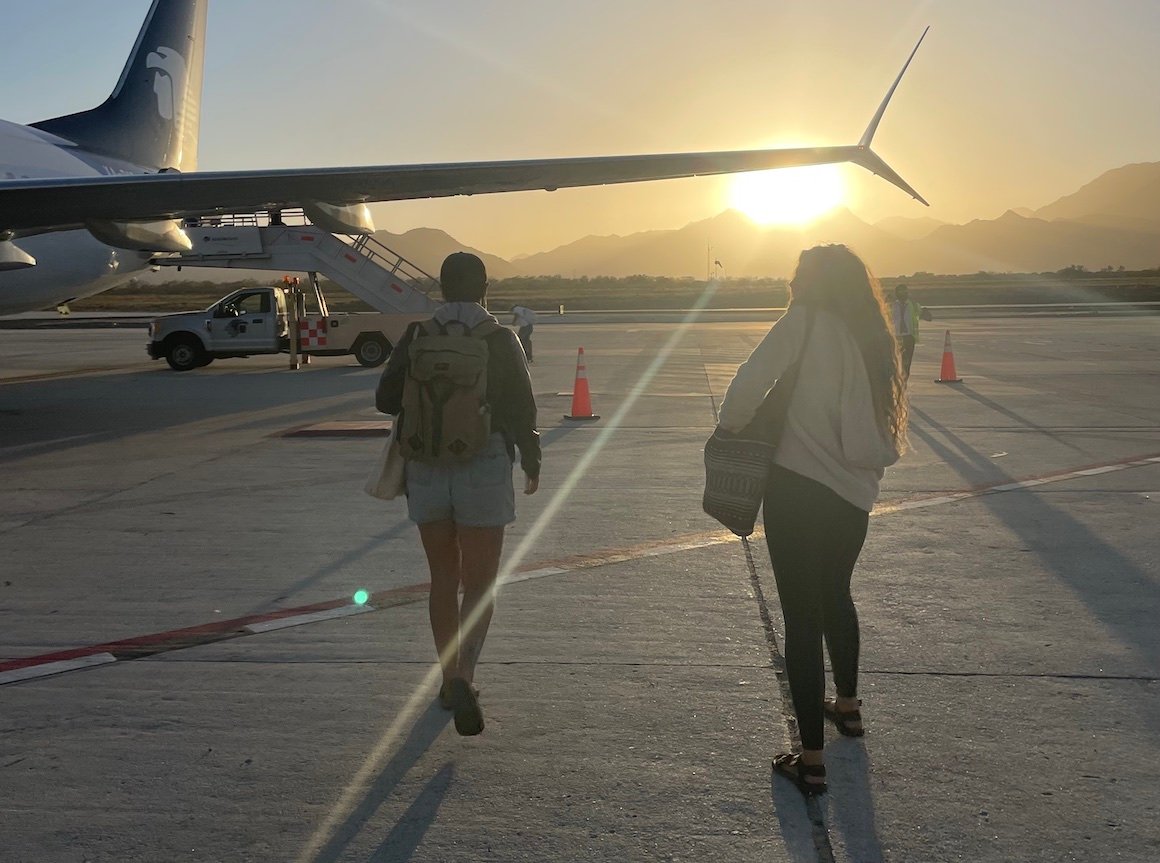 A Quick Look at International Travel Statistics
Look, I get it – maybe numbers and figures are just not your thing. That's fine!
Do hang out for a bit, though. For folks like you, or just people who like spoilers, I've compiled a little list of the main facts. Here are some highlights of international travel statistics: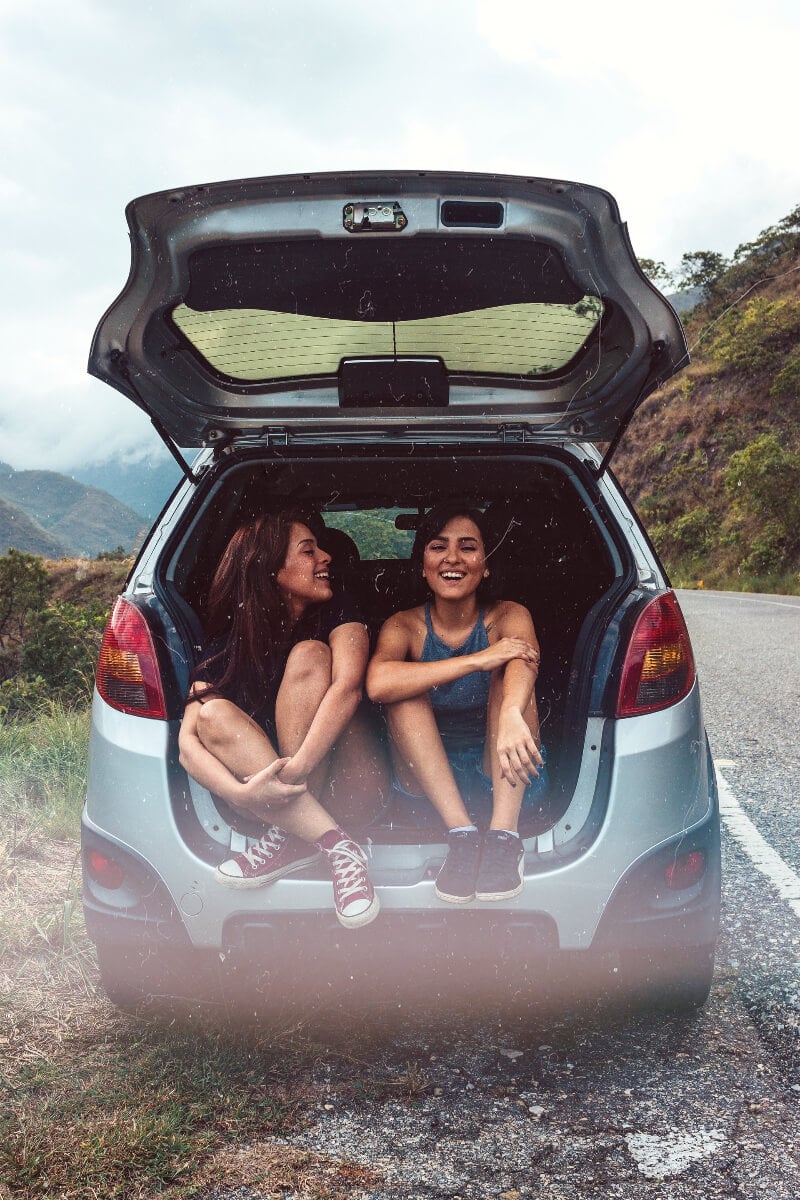 International tourism makes up 10% of the global GDP
The country with the most international tourists is China
The most visited countries are France, Spain, and the US
4 out of 5 international tourists travel within their own region
Bangkok is the world's most internationally visited city
70% of all passenger flights fly to Europe, Asia, or the Pacific
Eco is in: 83% of travellers consider sustainability important
84% of millenials would travel abroad to volunteer
61% of travellers say that the pandemic has made them want to travel more sustainably
Maybe that little list has awakened your appetite for facts… Or maybe you just enjoy reading statistics on travelling in your free time. In that case, follow me as we dive deeper into the world of international tourism statistics!

Unlock Our GREATEST Travel Secrets!
Sign up for our newsletter and get the best travel tips delivered right to your inbox.
Top Statistics about International Travel
Global travel and tourism make up a whopping 10% of the global GDP, and every 10th job worldwide is directly or indirectly tied to the industry [4a]. (Some travellers even end up in travel jobs themselves!)
In 2018, there were about 1.4 billion international arrivals (although this is not clearly comparable to the actual number of travellers – many international tourists would be travelling multiple times) [5]. That figure was already an increase from the previous year, so the real number would have definitely been even higher by 2020 when the pandemic hit.
For a funzies comparison: in 1950, there were 25 million international arrivals and 435 million in 1990. [5]
Some nationals are also more diligent travellers than others. In 2017, the Chinese were the biggest group of tourists abroad with 143 million trips. They were followed by Germany (92m), the US (87.8m) and the UK (74.2m). [5]
So, international travel has been experiencing a massive boom in the last decades as methods of travelling and information have become more widely available, cheaper, and safer. And there really isn't a reason why it might be slowing down in the upcoming years – vice versa actually.
Now, let's take a peek at some features of international travel statistics.
Who Travels Where?
There's something to see in every country and region of the world. But which countries are the fan favourites? Which are the best-loved, most-travelled, super-favourite countries of all time? Here are some fun leisure travel statistics.
The list probably doesn't come as a huge surprise. Here were the top 10 most visited countries in the world in 2019: [1]
France – 90.0 million international visitors
Spain – 83.7 million
United States – 79.3 million
China – 65.7 million
Italy – 64.5 million
Turkey – 51.2 million
Mexico – 45.0 million
Thailand – 39.8 million
Germany – 39.6 million
United Kingdom – 39.4 million
These countries have long been on top of travellers' favourite destinations, and continue to be so. No wonder: they're all chock-full of things to see – including some of the most famous attractions in the world – and have amazing infrastructure already set up to cater to tourist's needs.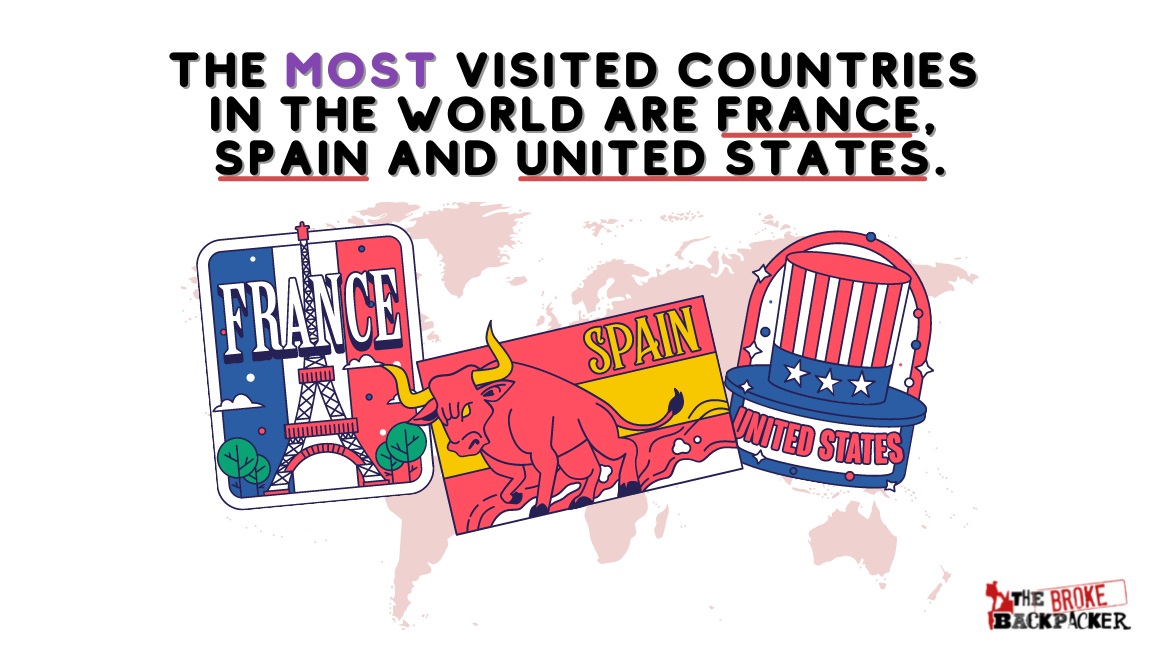 Plus, according to UNWTO, most travellers – four out of five – travel within their own region. [5] Considering that the standard of living in Europe is generally high (so people have more money for travelling).
And travelling around Europe is easy, especially on an EU passport. It's no wonder that Europe and Europeans lead these international tourism statistics.
But as even the more obscure parts of the world become more accessible, there will be some interesting, emerging destinations.
Skyscanner's data shows the biggest growth for bookings in different country categories: among popular countries, Argentina and Austria have seen the most increased bookings. In medium-visited places, it's Azerbaijan and Uzbekistan. And in the least visited destinations, the biggest growth has been for St Maarten and Congo. [6]
Cities vs. Countryside
According to WTTC, about 44% of international tourist arrivals are aimed at cities. They looked at 73 top city destinations around the world and found that these cities' tourism dollars contribute about 25% of the GDP of the tourism industry.
Moreover, almost half – 45% – of the money spent towards tourism in these cities came from international travellers. [4a] So, the effect of international travel on popular cities is HUGE.
In 2018, the top five most visited cities in the world were:
Bangkok, Thailand (22.8 million international tourists)
Paris, France (19.1 m)
London, UK (19.09 m)
Dubai, United Arab Emirates (15.9 m)
Singapore, Singapore (14.7 m)
This is not a super surprising order. Almost all of these cities are located in countries that were listed as the most visited in the last section.
However, as popular as city travel is, it seems that international visitors are now heading more and more to other destinations too. Travelling in the countryside, camping and hiking are gaining popularity as people are looking for ways to get into nature and avoid other travellers, especially post-pandemic.
Airbnb also notes this new trend and says that travellers are now headed towards more rural destinations than before. Tourists are more scattered. No more do people only congregate to the most popular places on the planet.
This kind of mindset shift is also thanks to widespread news about over-tourism. The tourists of today are more mindful of their impact than before and make conscious decisions to avoid places that suffer from over-tourism. [11]
More on sustainable travel later, though…
Up in the Air: International Air Travel Statistics
Let's talk about international air travel statistics. For many travellers, finding a cheap flight is the easiest way to jetset off to an international holiday.
Just to note, I've mostly dug up data from 2019 here. They have still published reports during the pandemic but obviously it isn't very representative of the "normal" airline industry.
For example, pandemic-time searches showed that people were booking less international trips, shorter (distance) trips for longer times, and favoured airlines with very high health and safety ratings. Lots of the data is muddled by people travelling to visit family and friends rather than for leisure.
In 2019, there were about 4,500 million international passengers in airline traffic. This number has been on a steady rise for years, even after events like 9/11 or the financial crisis. [8]
The most popular destinations in international flight traffic are clearly Europe and Asia/Pacific. In 2019, air traffic to these two destinations made up about 70% of all international passenger flights.
A total of 856 million international passengers flew to Europe – a huge number, considering the total number of international arrivals to ALL the other continents was 994 million. The Asia/Pacific area was a good second with 496 million passengers. Africa had the least international arrivals: 74 million. [8]
The rise of budget airlines has definitely helped a lot more people get out there, travelling internationally. Travellers are also taking advantage of different price options for flights. On long-distance flights, more tourists booked Premium Economy fares than First, Business, and Economy class.
However, on shorter flights, while Economy is still the most popular option, searches for first-class tickets have risen. [6] This is probably due to travellers wanting to be comfortable on their flight – but over-the-top comfort is not necessary.
On shorter flights, more people might be booking first-class because it is still relatively affordable since flight prices, in general, would be lower. [6] My guess as to why Premium Economy and similar are also gaining popularity is due to airlines' luggage fees – especially budget airlines charge pretty large fees for extra baggage.
What's Coming – Future Trends in International Travel
So, international travel is definitely going to keep growing and growing. People will keep travelling – there's no surprise there. But what else is there to be expected in the international travel market?
More Sustainable Than Before
With growing concerns about climate change and the general state of woke-ness of the world in 2022, eco-travel is IN, in a big way! Statistics on travelling show that travellers appreciate being able to traipse the world while leaving a positive impact by supporting sustainable travel.
There's clearly a demand for eco-friendly accommodation options. In a Condor Ferries survey, over half (58%) of the respondents said that they chose their hotels depending on if they gave back to the community and helped the planet.
Similarly, a whole 70% of travellers said they'd be more likely to book accommodation if they knew it was eco-friendly. [2]
Similarly, when Booking.com asked its customers about sustainability, 83% of travellers thought that sustainability is essential. Almost half of them thought that, even now, there aren't enough sustainable travel options.
3 out of 4 accommodation providers say that they have environmentally friendly practices in place. But only 1 in 3 out of them are actively marketing this info to potential customers. [3]
Unfortunately, though, only 7% of global travellers said they'd be willing to pay $10-$15 extra per night for environmentally friendly accommodation. [2]
So, even though it seems that travellers are more than willing to support eco-friendly travel, they're not ready to foot the bill that comes with it. Eco is THE keyword for holiday accommodation now.
In the future, tourism operators are gonna have to figure out how to either provide eco-experiences for a lower price or make the environmentally friendly, more expensive service so attractive that people won't mind paying the difference.
Or maybe the time for change is now – two-thirds of global travellers say that COVID-19 has made them want to travel more sustainably. Half have started new environmentally friendly habits at home. [3]
Giving Back to the Community – Travellers First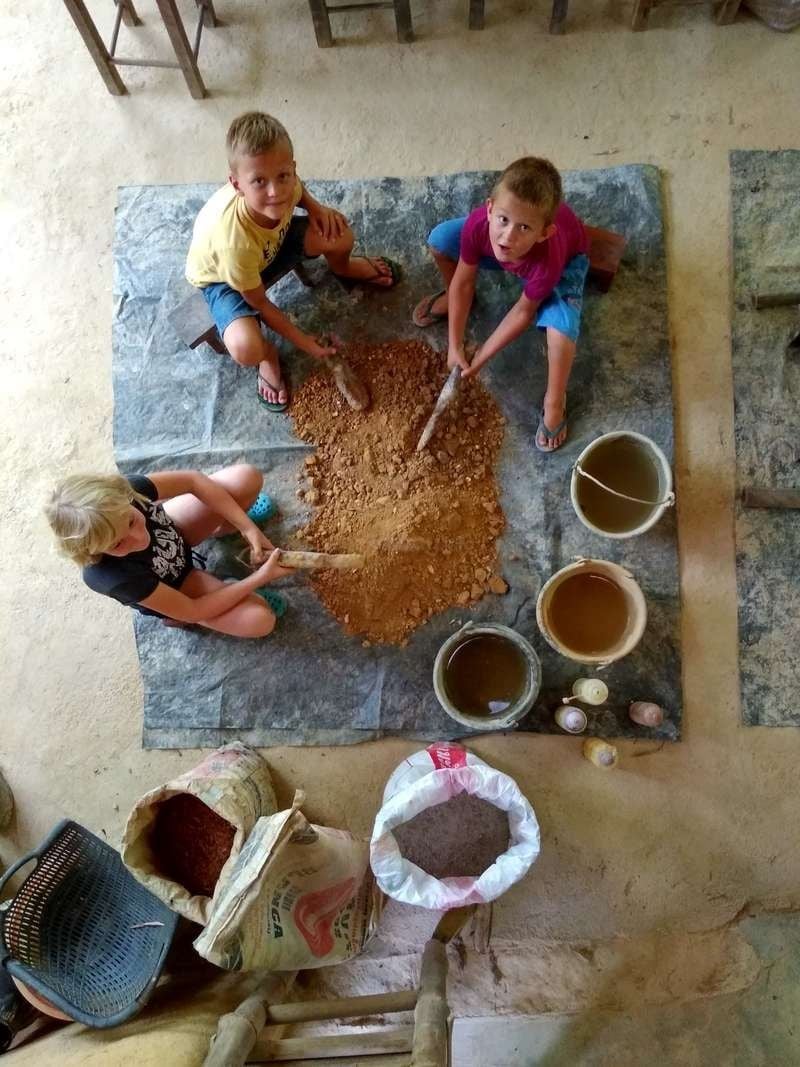 Voluntourism, ergo travelling abroad to volunteer somewhere, has become an increasingly interesting option, especially for the young travellers of today. Travellers are more aware of their impact on the destination – as well as the emissions their international travels cause
They are more eager to give back than before. In a 2015 survey, 84% of millennials, 68% of Gen X-ers, and 51% of Baby Boomers said that they would travel internationally to volunteer. [9]
In general, the tourists of today want more authentic, local experiences. This is all part of sustainable travel: tourists that are looking to travel on a more local level more easily become aware of grassroots issues in the destination. Tourists don't want just experiences: they want to make connections. [9]
Post-Covid Travel: A Question Mark
World tourism statistics 2020 look pretty grim.
When the pandemic hit, the international travel industry took a massive smack in the face. Airline passenger traffic was cut in half. [8] In 2020, the tourism industry lost about $4.5 trillion USD, and about 62 million tourism-related jobs were lost. [1]
The travel industry was, without a doubt, one of the sectors that was hit the hardest by COVID-19. But we're climbing back, babey! Experts expect the travel industry to keep growing in the next few years. The pandemic might have slowed down international travel but I think it's FAR from over.
Quite opposite – I think that once people are able to travel freely again, there'll be an absolute boom in travel. People are sick of staying in their homes and feeling anxious about the state of the world. Many are looking forward to hitting the road and experiencing something new – now even more than ever.
Tourists will probably continue to be a bit cautious for some time, though. Many travellers who would've booked international trips before might opt for touring the homeland. About half of global travellers surveyed in 2021 were planning for a domestic holiday in the "next 12 months" [4b].
Not only for safety and money reasons: many people will want to support the tourism operators in their home countries after everything they've suffered through. Plus, in a booking.com survey, 61% said that 'the pandemic has made them want to travel more sustainably in the future'. [3] Plus, being green is easier when you travel locally.
International Travel – With More Destinations to Come?
So, there you have it. International travel statistics – with a few survey-backed ideas of what might be to come!
Despite everything, I don't think it would ever be possible for international travel to just completely stop. People have, and will always, be fascinated by foreign cultures and new experiences. Many are feverishly waiting to get back to the life of travel.
The pandemic has made travellers more aware of their impact on the world. As I've already mentioned, travellers think sustainable travel is more important than before, and not only for environment-related reasons.
More people are concerned about the effect of their travels on the local community. Three-quarters want to have an "authentic" travel experience that puts them close to the local life and they think that revenue from tourism should be spread evenly in society [3].
These kinds of ideas combined with the fact that many travellers want to avoid crowded destinations might open the road to even more offbeat destinations. In fact, it's very likely: statistics on travelling show that over 2 out of 3 people said they wanted to travel off the beaten path on their next trip – 69% (nice). [3]
For international travel to continue and all these new destinations to emerge, a few things are needed. Travel and visa restrictions must be lenient; safety, both COVID-wise and in the general area, must be stable; and the countries must have good travel connections.
It will be interesting to see what's next for international travel!
Sources:
[2] Condor Ferries
[3] Booking.com
[5] The Guardian
[6] Skyscanner
[7] UNWTO: 7a, Sustainable Travel
[8] ICAO
[10] Statista
[11] Airbnb
---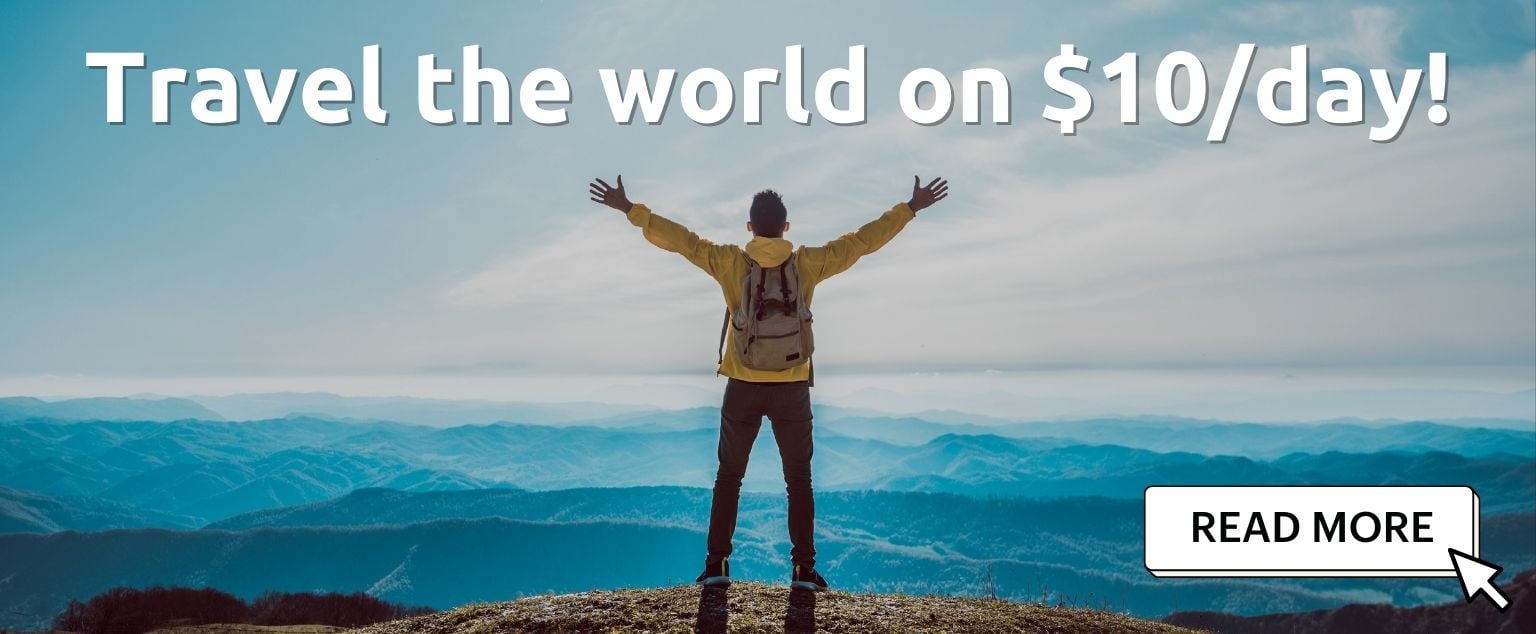 And for transparency's sake, please know that some of the links in our content are affiliate links. That means that if you book your accommodation, buy your gear, or sort your insurance through our link, we earn a small commission (at no extra cost to you). That said, we only link to the gear we trust and never recommend services we don't believe are up to scratch. Again, thank you!