When you think of the Philippines, you probably think of beaches, white sand, and crystal-clear water. You wouldn't be wrong – this nation has been blessed with some incredible seaside destinations, but that is not all it has to offer. Lush forests, mountains, volcanos, and caves are just some of the other fantastic landscapes that this country has to offer. And the best examples of these can be found in Filipino national parks.
Come with me and I will show you what you are missing out on!
What is a National Park?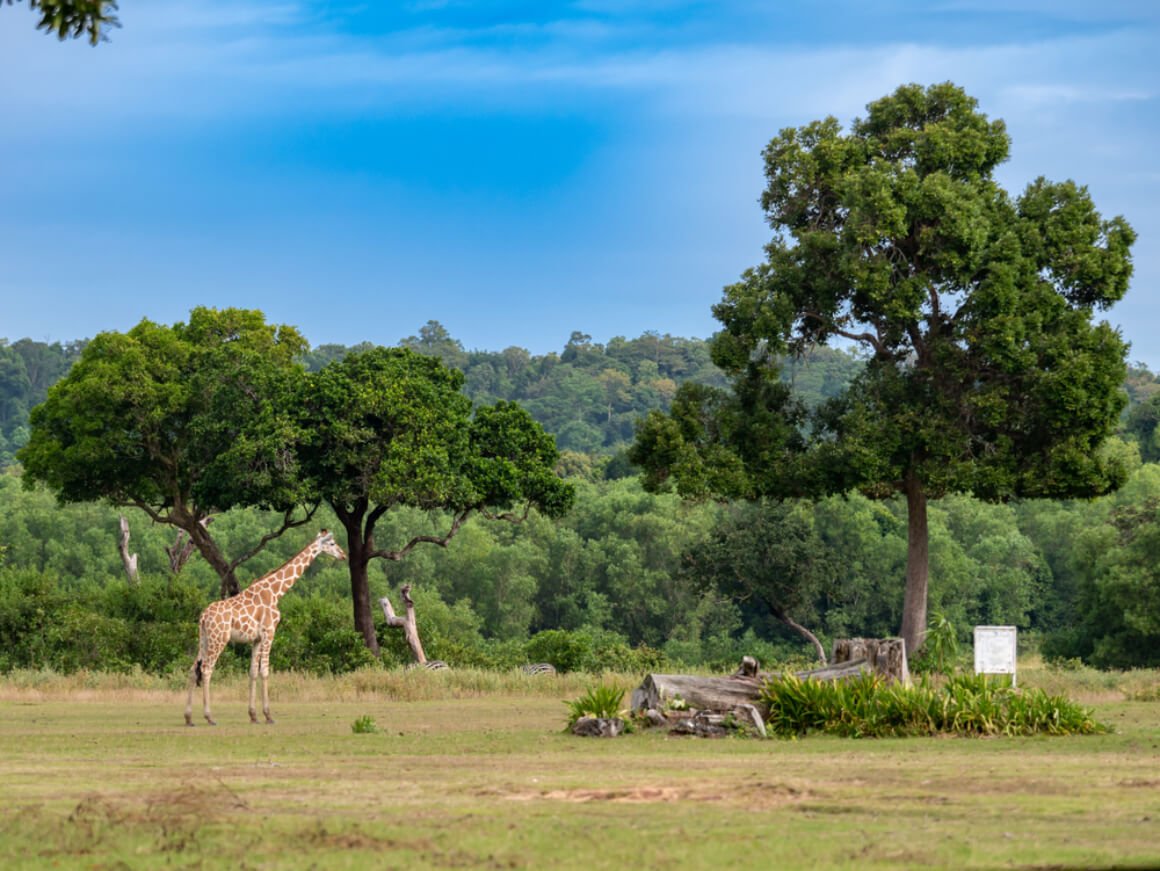 A national park is an area that is protected by the central government of a country. These regulations ensure that the land cannot be used for commercial use and is exempt from practices that could potentially hurt the area. Things like logging, deforestation, and mining are some examples of outlawed practices in these places. It also ensures that the public has access to these special sites and everyone is able to enjoy them.
This is usually due to the space in question having superb natural beauty, wildlife that needs conserving, unusual geological formations, or the space may have particular historical significance. In the Philippines, these parks are managed by the Department of Environment and Natural Resources.
The Philippines has 244 protected areas of which 35 are national parks. The rest include nature and marine parks, forest and animal reserves, along with national monuments, among others. With each designation comes varying levels of protection, but the country has stepped up in recent years dedicating more and more of its landmass to conservation efforts. As of now, nearly 16% of the country is protected.
National Parks in the Philippines
With a whopping 35 parks, choosing just a few is really hard, but here are some of my personal favorites. Grab your sunscreen and see why adding a national park in the Philippines to your itinerary is essential.
1. Puerto Princesa Subterranean River National Park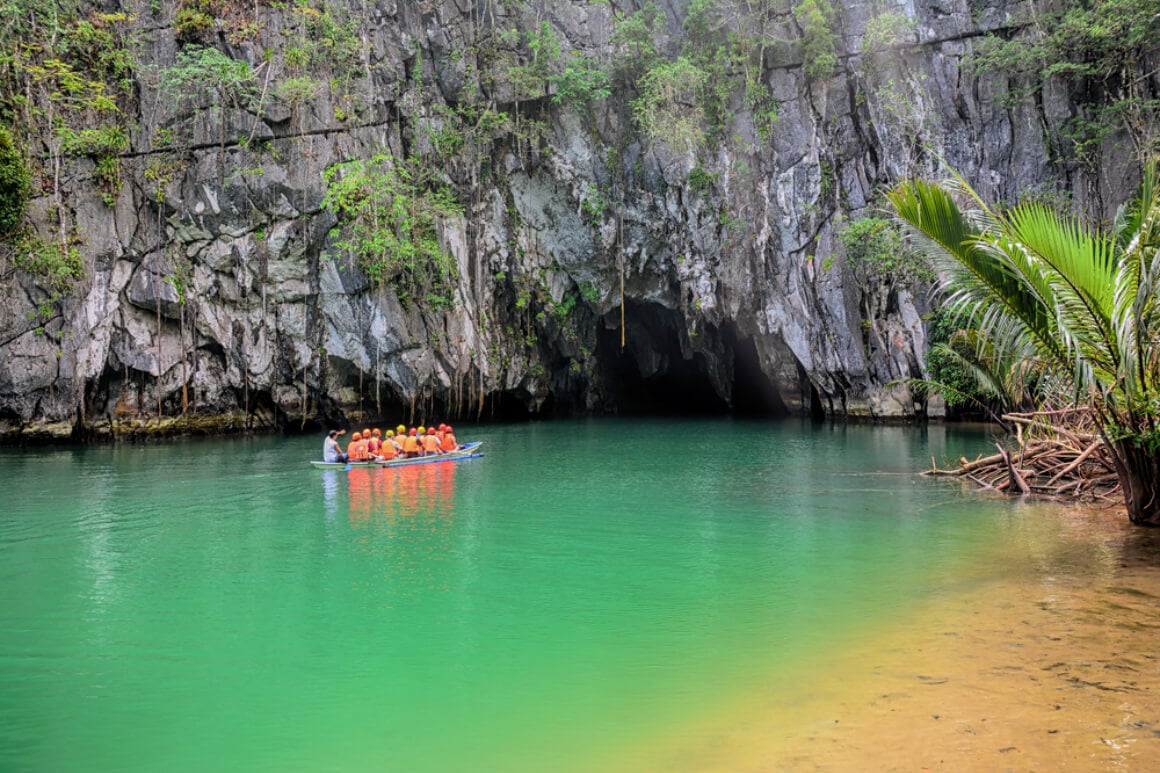 Size: 54,862.3 acres
Location: Puerto Princesa
This place has so many accolades, it might win an Oscar next. Not only is it the most visited national park in the country, but it is also a UNESCO World Heritage Site. In fact, in 2012 it was voted one of the New 7 wonders of the world. The praise might seem lofty but I am here to tell you it is well deserved.
The cave itself is over 24 kilometers long and at its highest point, it's 300 meters tall. Up until recently, it was the second-longest underground river at 8.2 kilometers. There is even a second floor with waterfalls! Even though you can't go and see that part, it still makes the whole thing even more impressive.
Ride a boat with a very reasonably priced tour guide at low tide and get down even lower so that you can go in. Once inside, it opens up, so prepare to be left in sheer awe by what's inside. Stalactites and stalagmites decorate some of the largest cave chambers in the world. Dodge flying bats and row through flashlight-lit caves with your companions, and you're sure to have a blast!
Outside the caves and water, the rest of the park is also very much worth exploring – with a full mountain-to-sea ecosystem, there is no shortage of things to see.
Where to Stay
You're in the jungle, and this jungle retreat feels like it. But does a jungle usually come with a pool, bar, billiard table, and dart board? This place does! Surrounded by nature and fantastic architecture, this hotel is a winner.
2. Hundred Islands National Park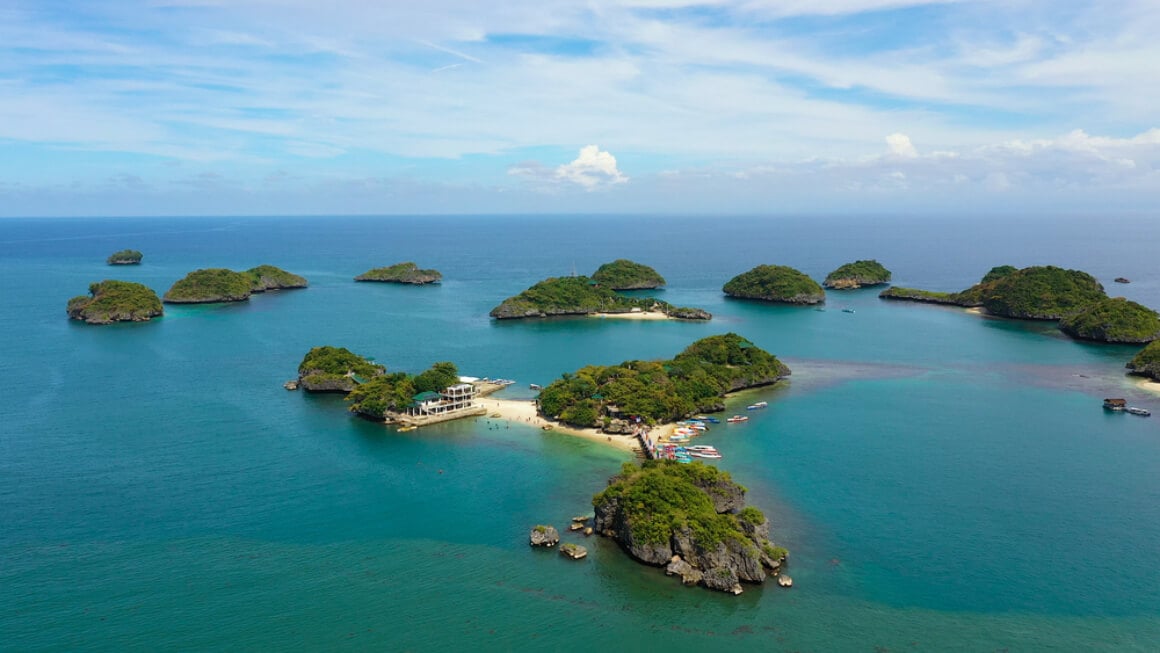 Size: 4,142.2 acres
Location: Pangasinan
In a land with 7,641 islands, it's going to be hard to see them all, so why not make it easy on yourself and see a hundred at a time at one of the best national parks in the Philippines?
These islands are ancient, with coral dating back to about two million years. Only seven are open for tourism, however, and each is jam-packed with stuff to do, so you very well may be exhausted after two.
This place offers water sports galore, including kayaking, swimming, banana boats, snorkeling, jet skiing, and fishing – there truly is something for everyone.
I would also recommend the viewing deck on Governor's Island for the best panoramic views.
If you are with your family, I would probably suggest going to Children's Island. Not just because of the name, but because it was given for a reason. Shallow calm waters make it perfect for swimming with little ones, as well as being full of picnic tables so the whole family can eat together.
Where to Stay
Located right next to the wharf to take off to the islands, as well as near all the major restaurants, this classic homestay is the perfect place to base yourself. With clean and comfortable rooms to boot, this is a no-brainer.
3. Mounts Iglit-Baco National Park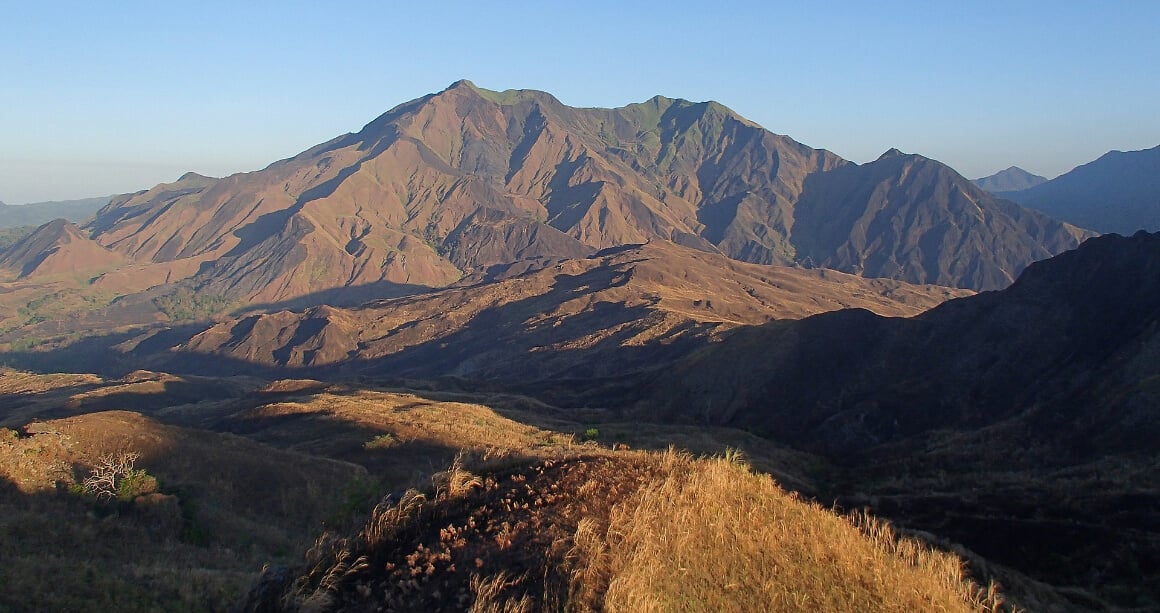 Size: 75,455 acres
Location: Mindoro Occidental
The Mounts Iglit-Baco National Park is a hiker's paradise and is probably the best trekking option of the national parks in the Philippines. You have the choice of going up either Mount Iglit or Mount Baco and both offer stunning views of the canopies below. It's not the easy the easiest hike, with several steep sections, but it certainly is worth the climb.
This park also is the last home of the Tamaraw, a species of water buffalo that is critically endangered. This park and its facilities aid in the fight to keep this noble creature alive. Luckily, the numbers are growing year upon year, and these days, you will most likely get to see a couple as you walk around. In addition to our bovine friends, there are also many different animals, birds, and endemic fauna to keep you occupied on your journey.
There are also a couple of indigenous tribes that call this land home and still use the land as they have for centuries, farming and hunting using traditional methods. They are extremely friendly to visitors but please remember that you are a guest on their land, and should treat the land and them with the utmost respect.
Where to stay
Stay in traditional nipa bamboo huts on the beach before or after your trip to the park. It's nothing fancy but it is clean and you'll get a real taste of the local culture. Also, being right on the beach with stunningly blue waters and white sand is an absolute dream come true.
4. Mount Pulag
Size: 28,540.7 acres
Location: Luzon
While the last mountain might have been the most interesting to climb, the view from the top of Mount Pulag might be the best from any Filipino national park. The highest mountain in Luzon attracts people from far and wide with incredible scenery both looking down and up.
Looking down, you will see the iconic snapshot from the mountain, where the clouds are below you, forming almost an ocean at your feet. And since there are no clouds above you, this spot is a prime location for stargazing. Many visitors climb up just before dawn and at that time, the conditions are just right to see some of the clearest views you can get of the Milky Way. Make sure to bring a jacket though, as it gets absolutely frigid on top!
One of the reasons this inactive volcano is protected by the government is because it is where native peoples have buried their dead in the past. It is very apparent why as you climb up and gaze at its wonder from the peak. The mountain just exudes a sense of awe and peace and it is little wonder why this place was chosen to be their final resting place.
Where to stay
You will start your journey from the town of Baguio and the best place to stay there is RL Veranda Suite. Close to the city center with all the amenities, chic rooms, and a great price, it's the perfect place to begin your journey.
5. Bataan National Park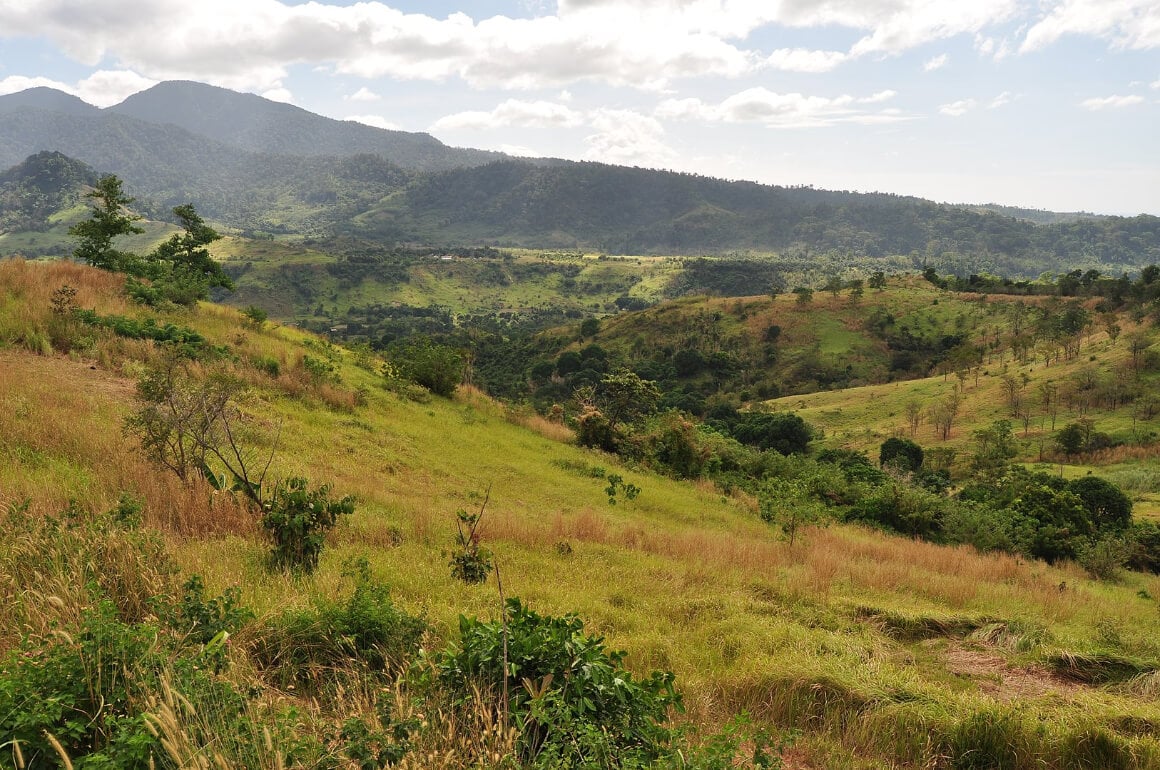 Size: 58,530 acres
Location: Bataan
If you are more into the history side of things but still enjoy nature, Bataan National Park will hit the spot. As this protected site covers the entire peninsula, there is a lot to do.
The site of ferocious battles between the Japanese invaders and the Philippine army, there are many shrines, markers, and informational posts dedicated to the brave soldiers who lost their lives. There is also a comprehensive Pacific War Memorial Museum that I highly recommend checking out. If you want to go even further back into history, visit the First Abucay Catholic Church, a 16th Century church where a battle took place with the Dutch in the 17th century.
After that, head on over to the Pasukulan Falls at the base of Mount Natib for some of the best falls in the nation. You also have to make a stop at Sibul spring, boasting both natural springs and a sulphuric swimming pool, it is super relaxing as well as healthy for your skin and body. There are so many other things to do in this Filipino national park – I doubt any less than three days would give this place the attention it deserves.
Where to stay
With unmatched mountain views from either side of the resort, an infinity pool, and a fantastic restaurant on the grounds, there is no good reason to book anywhere else! The stunning resort also features swings, zip lines, suspension bridges, and tours to the nearby mountains can be provided, leaving you to worry about nothing more than how much fun you will have here.
Have you sorted your accommodation yet?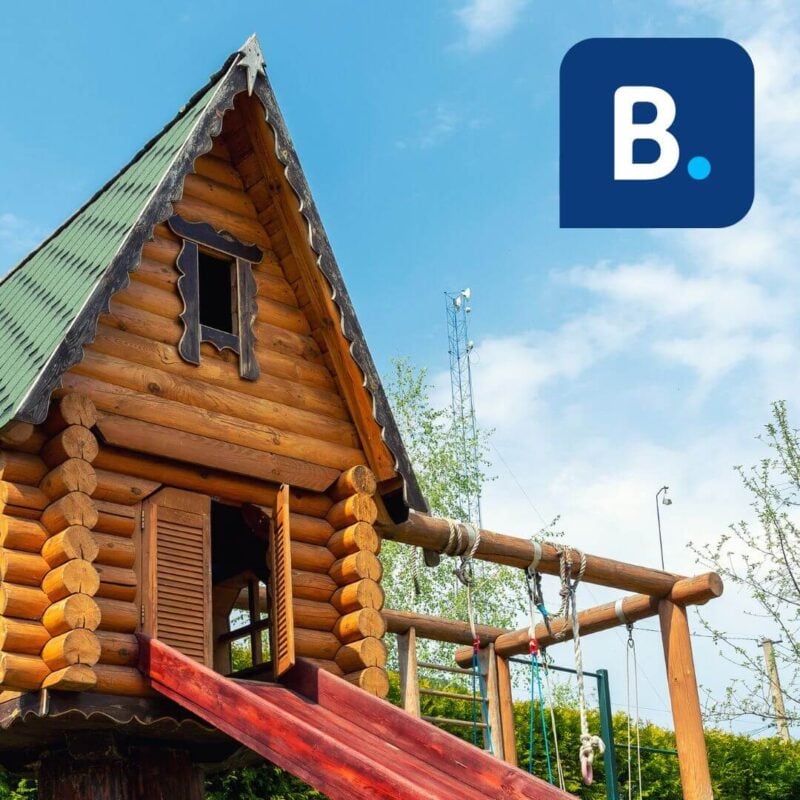 Get 15% OFF when you book through our link — and support the site you love so dearly 😉
Booking.com is quickly becoming our go-to for accommodation. From cheap hostels to stylish homestays and nice hotels, they've got it all!
View on Booking.com
6. Biak-na-Bato National Park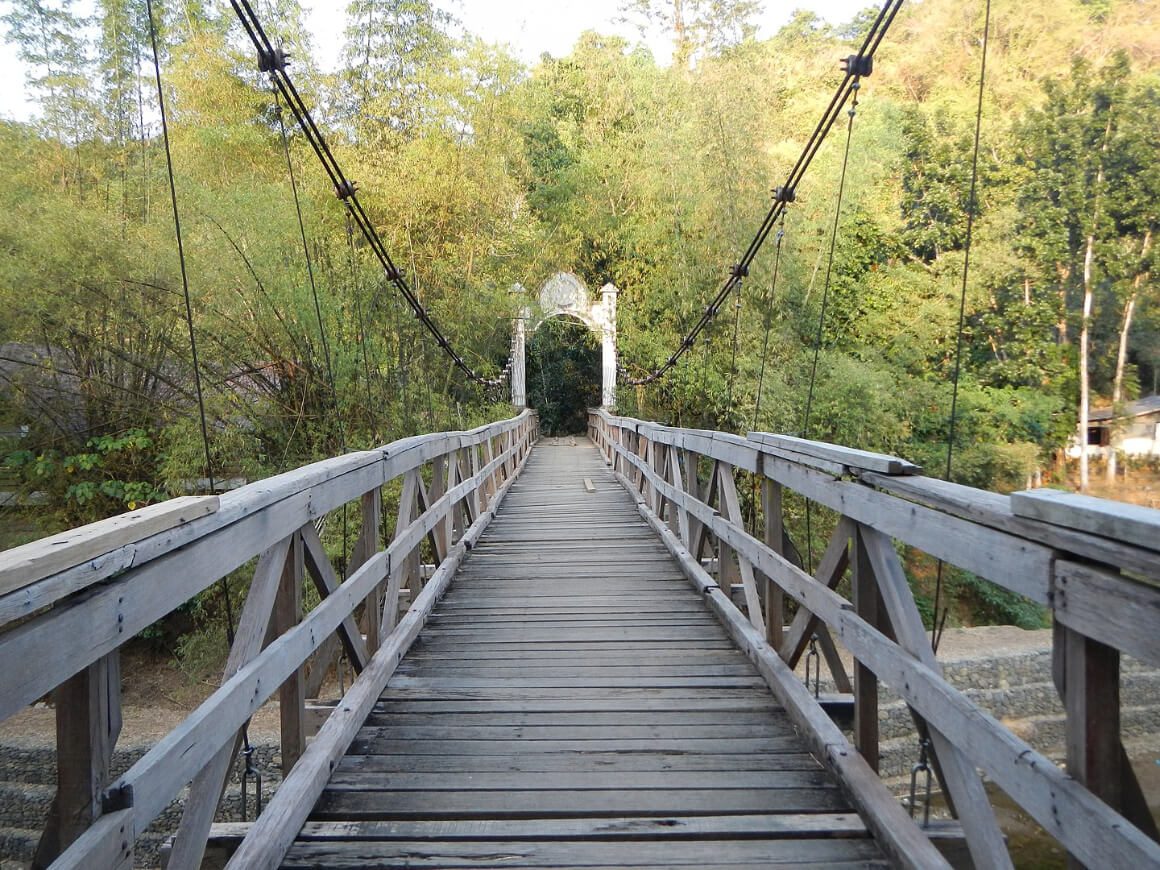 Size: 5,230 acres
Location: Bulacan
If you are short on time and are looking for a quick day trip to see something really cool, then Biak-na-Bato National Park is just what you are looking for. Located a convenient 80 km from Manila, I would suggest going on a weekday as it can get packed on weekends with city dwellers looking for some adventure.
Meaning "split boulders" this park gets its name from the massive caves, caverns, and rock structures located within. These create great hiking and scrambling paths, hanging bridges, and waterfalls. Put on your flip flops and clothes you don't mind getting wet and jump in. Wade through the shallow waters and see everything close up.
The most popular cave to explore is the Aguinaldo Cave. Former freedom fighter and president, Emilio Aguinaldo, made this cave his headquarters during the time he was exiled. Another is the Yungib Cave where you can see remains of human bones.
One note of caution though is to not go after a rain. Over the last 20 years, there have been several cases of deaths caused by flash floods in the area. However, if the weather has been good, there should be nothing stopping you from exploring one of the most interesting national parks in the Philippines.
Where to Stay
Located between the park and Manila, this is a fantastic place to stay if you want to enjoy nature. With modern amenities including a pool combined with tent living and communal places, The Backyard Glamp is a must-have experience.
7. Bangan Hill National Park
Size: 34.3 acres
Location: Santiago City
Bangan Hill National Park is a wonderful place to visit at all times of the year but it is especially important because of something unique that happens at Easter. The local churches in the area have set up the stations of the cross on a mountain located within the park and every Easter they have live actors re-enact the crucifixion of Jesus.
Even if you are not religious, this is still a very interesting thing to witness and will help you get more of a sense of the local culture, as much of the Philippino population are quite religious. If you can't make it during this time, the stations and statues are set up year-round and you can go see them yourself.
Climb up the hill at any time of the year and there is a viewing deck erected at the top of the hill which offers majestic views of the forests and towns below.
Where to Stay
The Giraffe Boutique Hotel is your home away from home when visiting Bangan Hill National Park. Located in the historic town of Baguio while being near the highway to get to the park, you will love their amazing interior design and cozy rooms.
8. Caramoan Peninsula National Park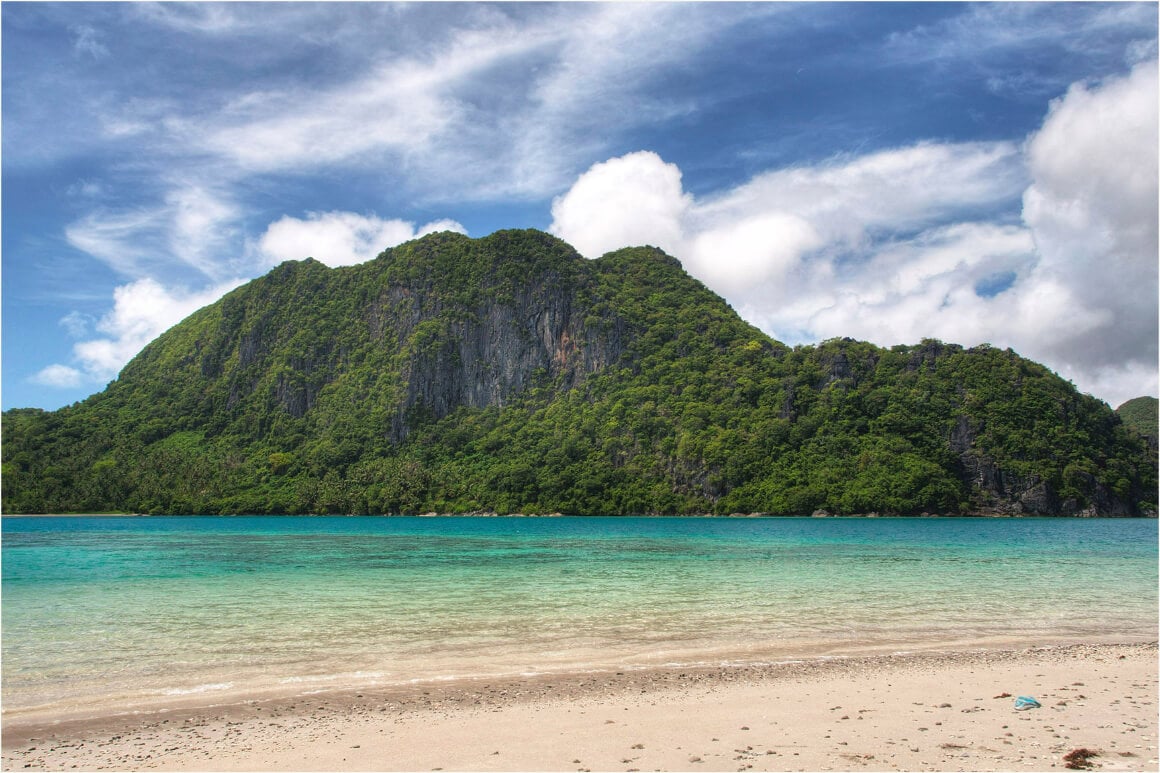 Size: 14,030 acres
Location: Camarines Sur
For those of you who are missing the sand and the water, look no further than Caramoan Peninsula National Park, one of the most beloved of all the national parks in the Philippines.
Gorgeous coastline, funky limestone formations, and powdery beaches are features of this place that is too beautiful to miss out on. Explore the brine pool at the bottom of Gota beach and rent a kayak to truly see all this park has to offer.
If you are not all caved out yet, there are still some great ones to explore. Venture out to the limestone islands for some wildlife viewing, including many species of endemic birds. This place is untouched compared to similar destinations in the country and hopefully, it has the chance to stay that way.
Where to Stay
On another beach a little ways away, Josurfinn is paradise. Right on the beach with super friendly hosts and lots of natural light, you will be happy to be there and sad to leave.
9. Calauit Safari Park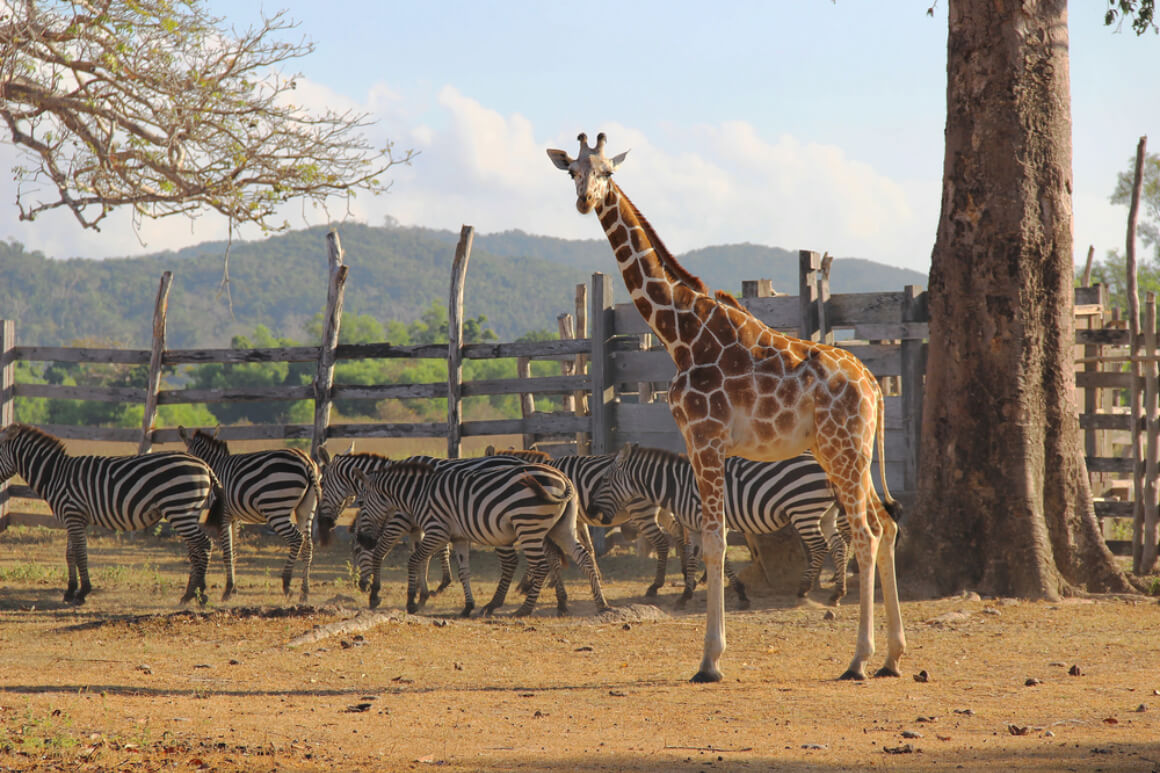 Size: 9,100 acres
Location: Palawan
Yes, I know this is technically a nature reserve and not a national park, however, I couldn't in good conscience leave it off the list. Originally built as a game reserve for African animals during the Marcos regime in the '70s, the animals look a little different. Several species – such as the Thompson's Gazelle, Waterbuck, and Impala – have died out, however, the giraffes and zebra are still thriving. This island was chosen as it has very similar climatic conditions to Kenya.
Since there is extra space, the island has since been used as a place for the conservation of endangered Filipino animals, such as the Palawan Bearded Pig, Philippine Crocodile, and Porcupine.
This park was built and the animals were brought over in ways that were dubious, to say the least. The indigenous people were evicted, and the animals are taken from their homes and natural habit. However, the past cannot be changed, and in the modern day, the park is doing some great work with Filipino animal conservation. And even if you think the animals such as giraffes and zebras shouldn't have been brought over in the first place, the fact is that they are here and need to be looked after. For those who don't have the opportunity to experience an authentic African safari, this is a good option.
Where to Stay
While you cannot stay on the island itself, this gorgeous hotel makes you forget all about it. With parts built on top of the sea, a swimming pool, and massive rooms, spoil yourself at La Estancia.
Final Thoughts
National parks in the Philippines – or anywhere, for that matter – are treasures that should be cherished, and the Philippines has some of the best! I strongly recommend trying to visit a few on your trip to the Philippines.
If I could only visit one though, it would have to be the underground river at Puerto Princesa Subterranean River National Park. It's simply too good to miss out on. So choose the one that stands out to you and get your bags packed – you're sure to have an incredible adventure!
---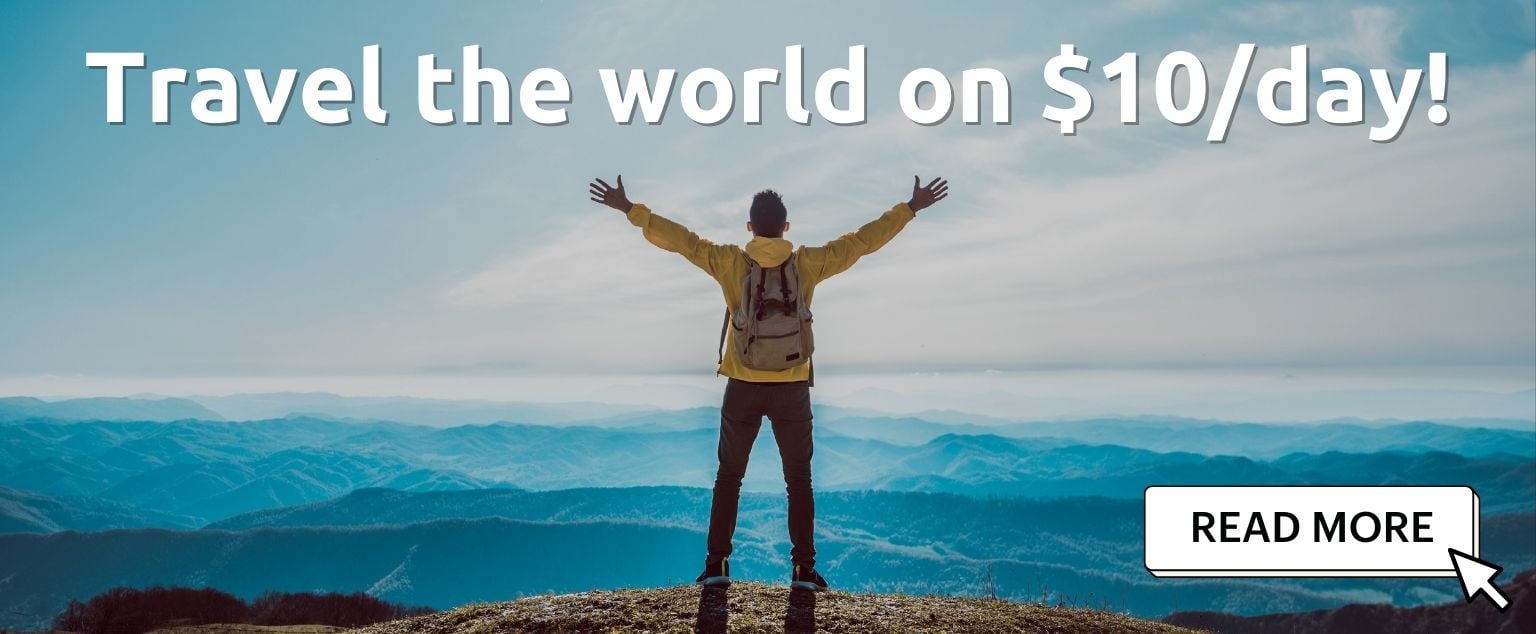 And for transparency's sake, please know that some of the links in our content are affiliate links. That means that if you book your accommodation, buy your gear, or sort your insurance through our link, we earn a small commission (at no extra cost to you). That said, we only link to the gear we trust and never recommend services we don't believe are up to scratch. Again, thank you!