Machu Picchu. For many, that's enough said to explain the draw to explore Peru. And it's probably on your bucket list too – for good reason. It's a spectacular destination and piece of history that lives up to all its hype. But, Peru, is so much more than the Inca Trail – its varied landscape from the beach, to mountains, to the rainforest – offers adventure at every turn.
Such diversity makes it a bit challenging to know what to pack for Peru. What are your top needs when traveling as a thrifty backpacker? How do you know what to wear in Peru as a tourist who wants to be comfortable and not stand out too much? What are the best shoes to pack for Peru? How different are the seasons really, and how should the weather affect your what to take to Peru checklist?
We're glad you asked all these important questions – because we've compiled all the answers in this thorough Peru survival guide! You'll find all you need to know here – a packing list of top 22 travel needs, recommendations on what to wear in Peru and what to pack by season and weather conditions – plus we've included sections with special packing tips for guys and gals, and what NOT to pack.
Let's get started, shall we?
Top 22 NEEDS for Peru – Peru Packing List
#1 – Nomatic Travel Bag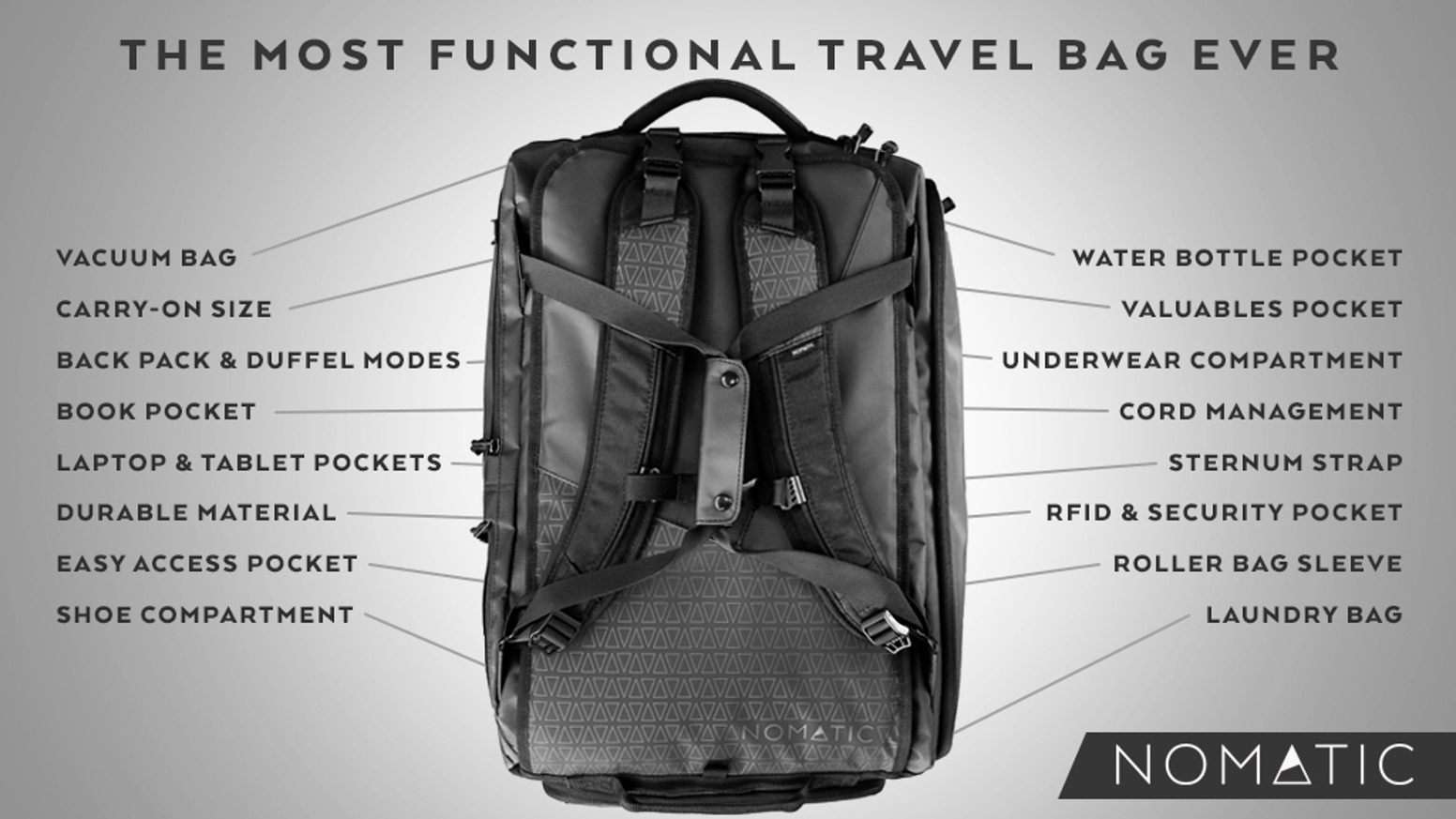 Such a diverse variety of outdoor adventures covering a diverse variety of conditions requires having a top-quality backpack that meets all necessary requirements – durability, spaciousness, versatility, and smart design. The Nomatic Travel Bag is all of this and more. It has so many cool pockets and compartments that you'll be grateful to have for all your what to pack for Peru essentials. We love how smart and well-designed this travel bag is, and so will you! Check our in-depth review here.
#2 – Active Roots Security Belt
Most tourists travel through Peru without any danger, but it doesn't mean that theft and pickpocketing aren't unheard of. Travel safer by keeping your belongings close and hidden from plain sight. The Active Roots Security Belt looks like a normal belt from the outside but keeps your valuables – like money and passport copies – secure in the zipper pocket hidden on the inside that no one would know is there.
Need a little more storage?
When moving from place to place, you should keep your travel documents and other valuables on your body. Your carry on isn't safe, even when it's under your seat or overhead.
A full-sized money belt that stays tucked under your clothes keeps your documents and cash organized during your travels and assures nothing critical gets left behind or stolen.
#3 – World Nomads Insurance
To smart backpacker or international traveler should be unprepared for the unexpected by not having travel insurance. We highly recommend getting an affordable coverage plan from World Nomads Insurance because they'll take care of you in emergency or medical situations; plus they'll replace stolen items and cover the cost of unexpected trip cancellations – like hotel rooms and flights. Give yourself peace of mind by traveling safe and insured.
#4 – Active Roots Water Bottle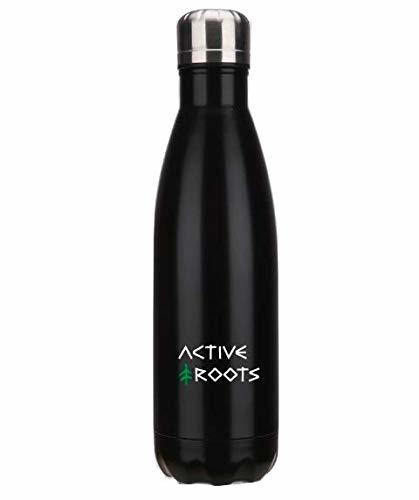 Peru's long and adventurous outdoor activities require constant hydration. You'll need to add an exceptional water bottle to your what to pack for Peru list. We're big fans of the Active Roots Water Bottle because it's super-sized at 25 ounces, which is 8 ounces more than comparable bottles. It's also stainless steel, so it will keep your drinking water refreshingly cold or hot beverages hot – depending on your activity needs.
#5 – Combination Lock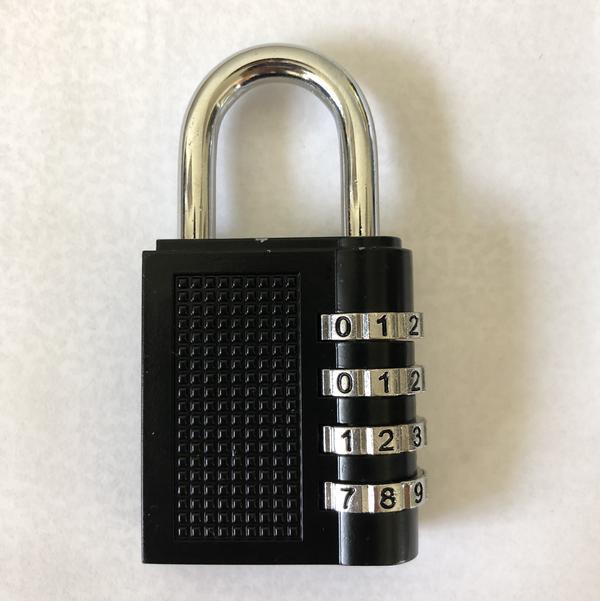 You don't want unfortunate incidents like theft to ruin your trip. While traveling on public transportation from one point to another, and when leaving your bag unattended in hostel rooms – always keep your travel bag locked. A simple one like the Active Roots Combination Padlock will do. It locks with a combination that's resettable any time, so forgetting your combination isn't something to worry about!
#6 – Skeletool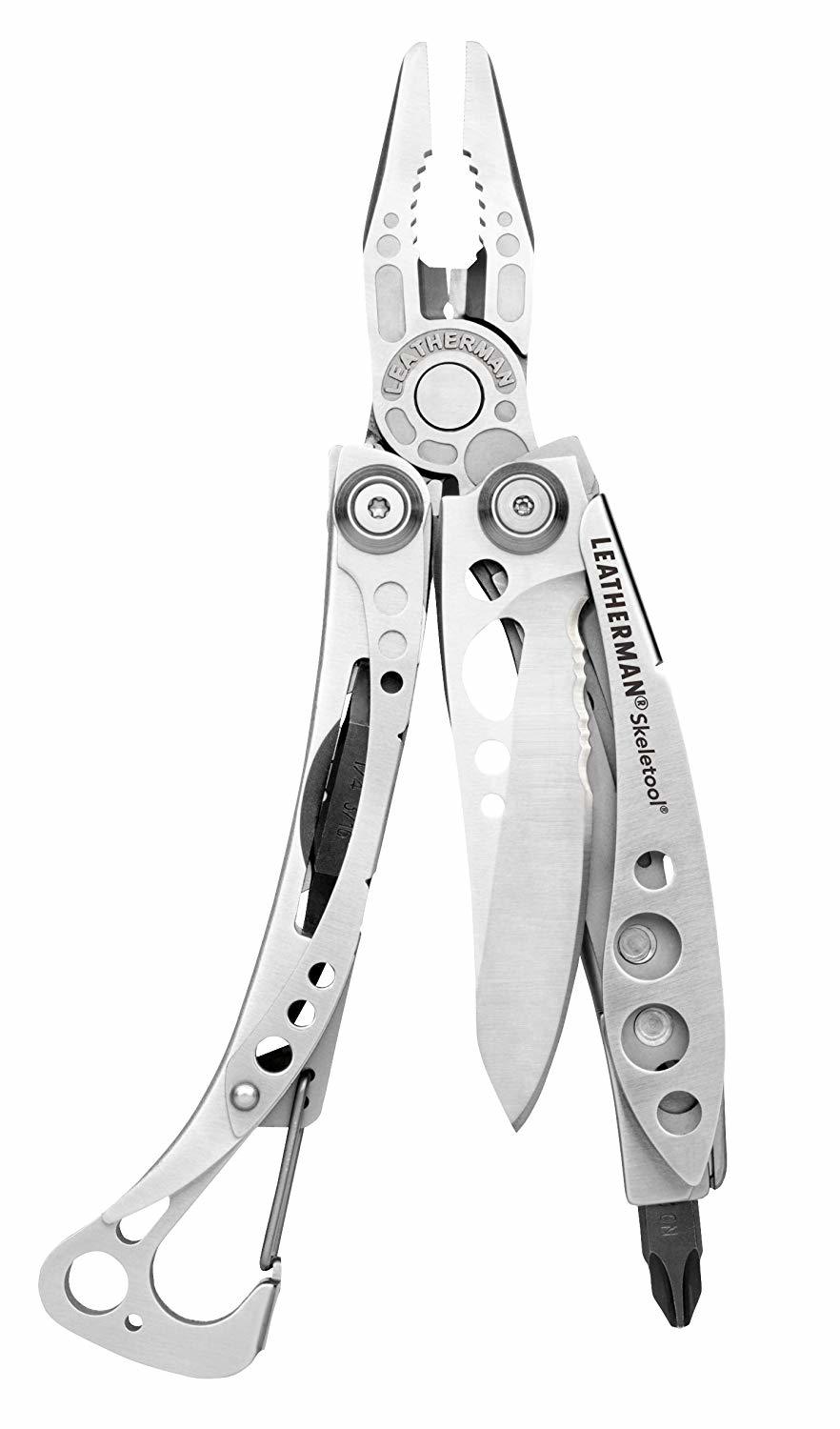 Trekking through the jungle and overnight hikes in the Andes are likely scenarios to need a small multi-tool, like the Skeletool. You can imagine how helpful you find an all-in-one device with a small knife, pair of scissors, bottle opener, corkscrew, and pliers could be in rugged environments. A key-chain or pocket-sized tool is lightweight and compact enough to carry in any daypack for easy accessibility when needed.
#7 – Active Roots Microfiber Travel Towel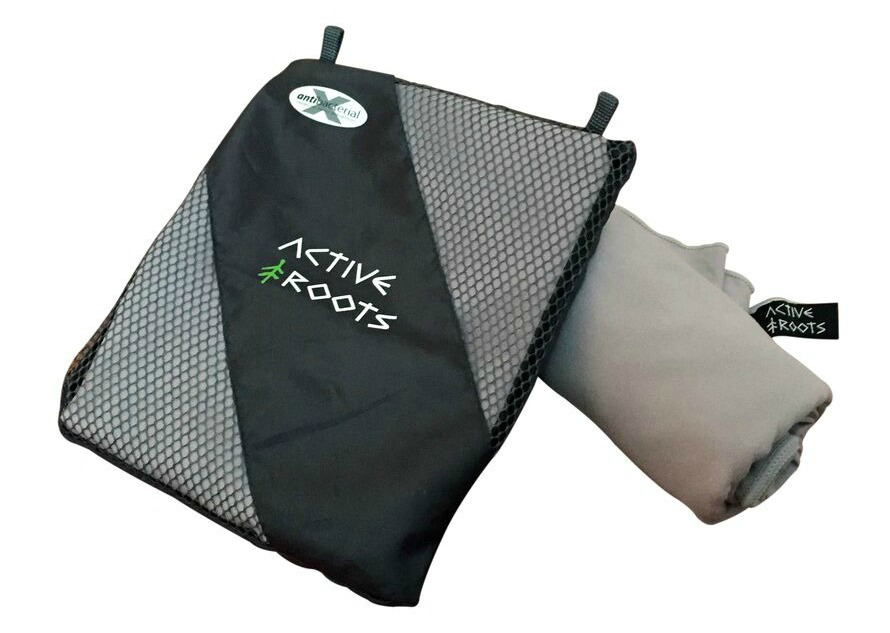 A small, quick-drying travel towel is a must on your what to pack for Peru checklist. Especially if camping or embarking on overnight hiking trips, you'll need to bring your way to dry off, like with the Active Roots Microfiber Travel Towel. A regular towel is bulky and inefficient – plus gets stinky when packed wet. We love that this one dries in less than an hour and is anti-bacterial for no added weight or stink!
#8 – Active Roots DayPack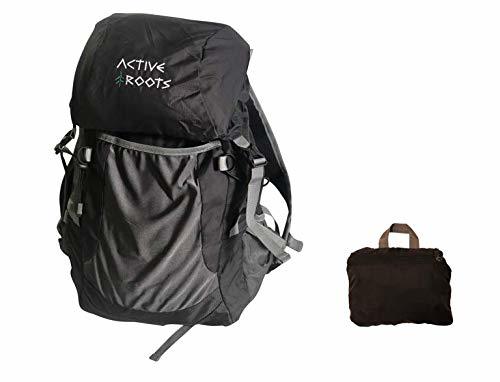 It's always worth having a daypack with you whenever you travel but often NOT worth carrying something bulky around. The Active Roots adventure daypack is hands down the best foldable day pack around, it comes with a water bottle holder, folds down super small yet provides plenty of space for your day-venture and is tough and sturdy.
#9 – Fairywill Electric Toothbrush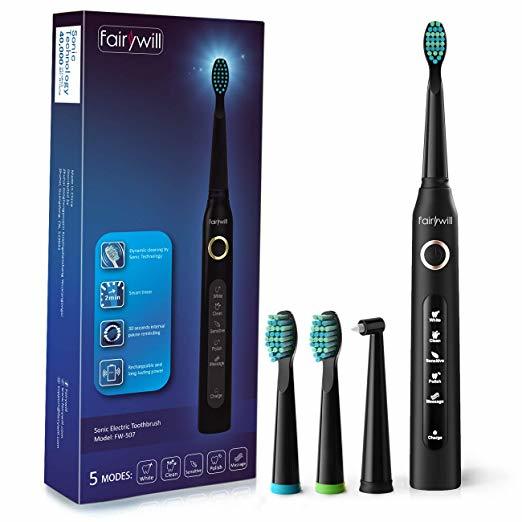 Maybe this isn't on the top of your Peru essentials packing list, but you should consider trading in your regular toothbrush for a Fairywill Electric Toothbrush. Weighing just 55 grams and surviving 30 days of use with just one 4-hour charge, you'll thoroughly enjoy how this toothbrush's powerful cleaning feels and how much a bit of dental pampering helps after a long day of outdoor adventures.
#10 – SunGod Sunglasses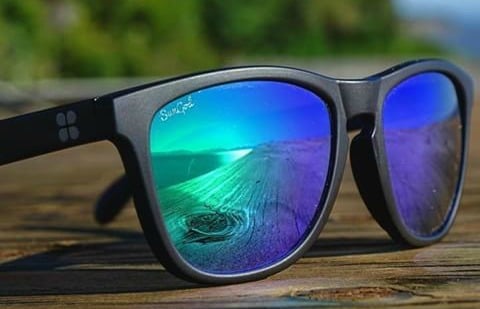 You can't go to Peru without a durable pair of sunglasses. Especially for rugged outdoor activities, you'll love SunGod Sunglasses. They're meant for performance with 100% full UV protection and made from SunGod's trademarked Adventureproof Frame Material and triple-layer scratch-resistant lenses for maximum resilience. They're virtually undamageable – but if you manage to do so anyway, you'll rest easy knowing that each pair is covered by the SunGod Lifetime Guarantee for free repair. Read more on why they're awesome.
#11 – Sunscreen
You definitely want to bring good full-spectrum 30+ or 50+ SPF sunscreen to Peru. Spending a lot of time outdoors in Peru's strong sun requires applying – and reapplying – plenty of sun protection products. If you want to cut down on your liquid carry-on items, packing a sunscreen stick is a smart alternative. They're also lighter easier to pack into your daypack. You'll need it!
#12 – Jungle Formula Mosquito Repellent
You'll encounter plenty of mosquitoes in Peru – especially in hot, humid conditions and in the Amazon jungle. There's also some risk of malaria in these parts, so you want to protect yourself with DEET-containing mosquito repellent. Our favorite is Jungle Formula Maximum Range because it contains 50% DEET, which is the strength recommended by the WHO. It's also available aerosol or pump spray form – or roll-on form for another item you can cut from your liquid products.
#13 – Travel Jungle Gym Set
Whether you're traveling for a weekend or for a year, it's difficult to keep your usual workout routine on the road. There are loads of workouts online to print and follow, but there's nothing like being in a gym with proper exercise equipment. Enter: Monkii Bars. You can set up your workout station anywhere – hotel rooms, mountainsides, your backyard – and the pocket gym comes with its own app so you can learn the ropes (cough, cough) of staying fit on the road!
#14 – Travel Adapter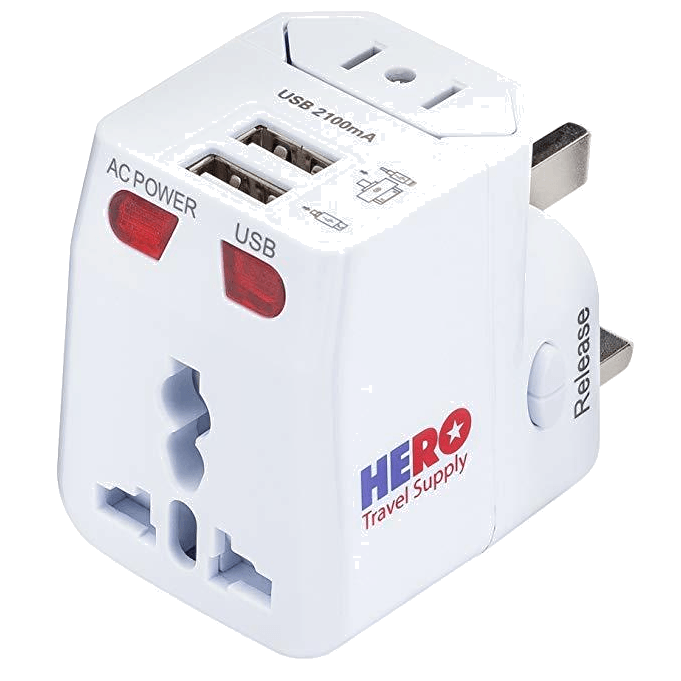 You'll need a power adapter to keep electronics alive and charged when you have access to an outlet. Peru uses plus types A and C – but you can cover your charging needs in any location without worrying about plug types by bringing your own universal travel adapter. You'll also pay a lot more for an adapter if you wait to get one after you arrive – better to pack it and have it on hand.
#15 – Camera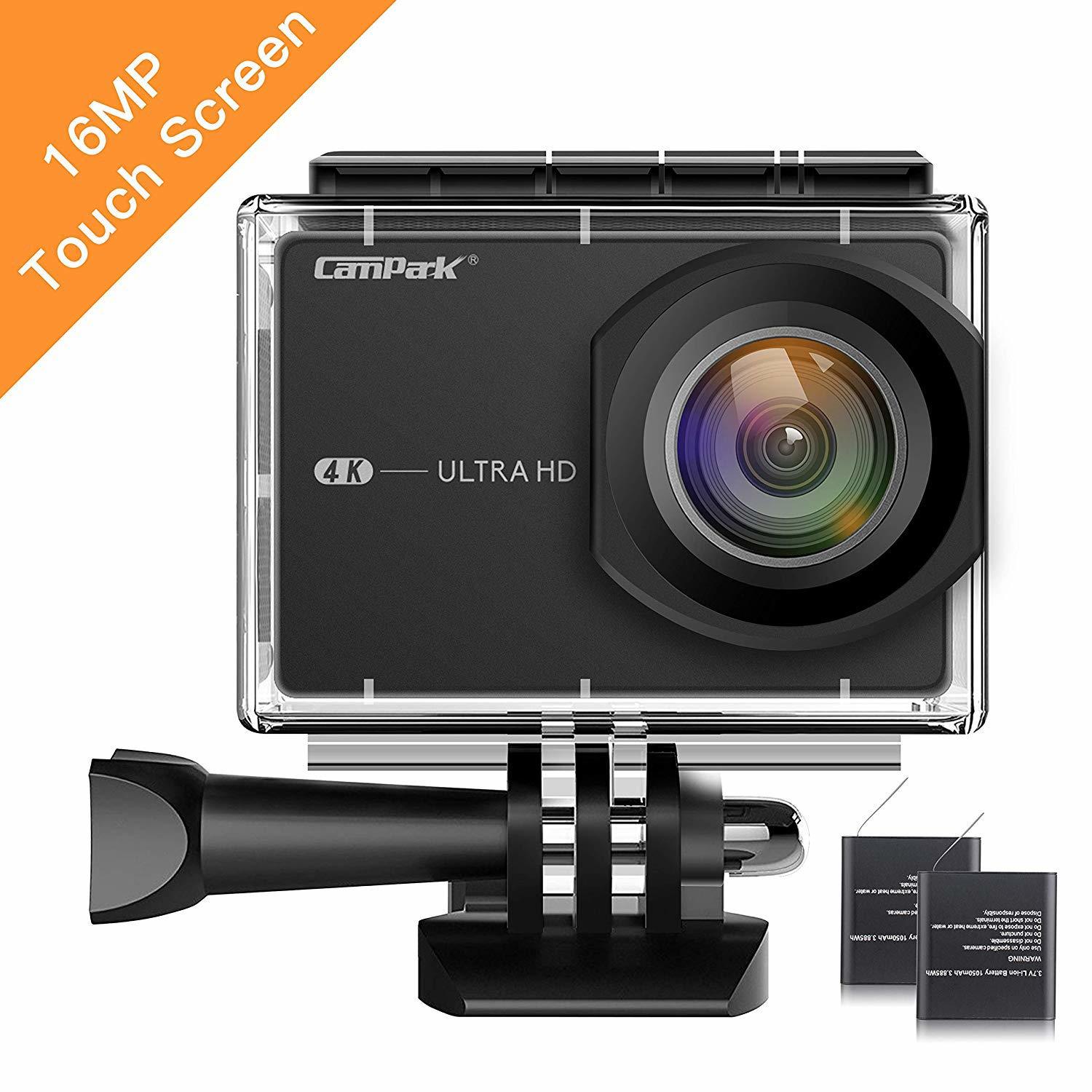 Your Peru travel moments will be way too exciting and photo-worthy to travel without a way to capture them. Phone cameras will do in a pinch and are better than nothing, but you should consider an affordable HD action camera for stepping up the quality of your photos and collecting some epic shots. An action camera is also water-proof and better suited to survive rugged conditions than a sensitive mobile phone or digital camera.
#16 – Portable Charger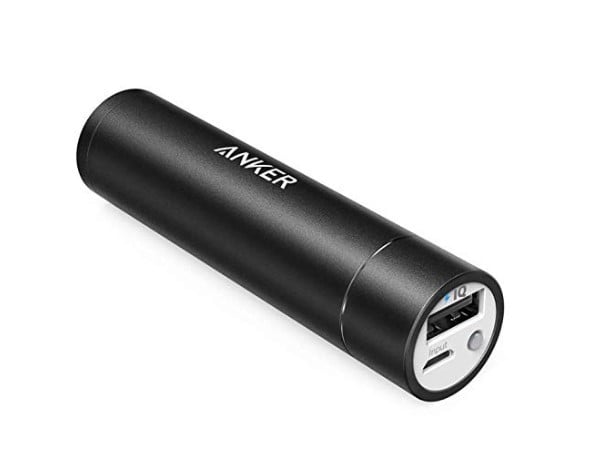 Traveling with a back-up power source to charge your phone, camera, or e-reader is highly advised. After a long day – or multiple days – of outdoor exploring away from an outlet, you'll need a way to recharge your electronics. A tiny, lipstick-sized portable charger is the smartest option because it's ultra compact and convenient to slip into your backpack or day bag. It'll be a lifesaver if you're stuck with a dead phone and in need of directions!
#17 – First Aid Kit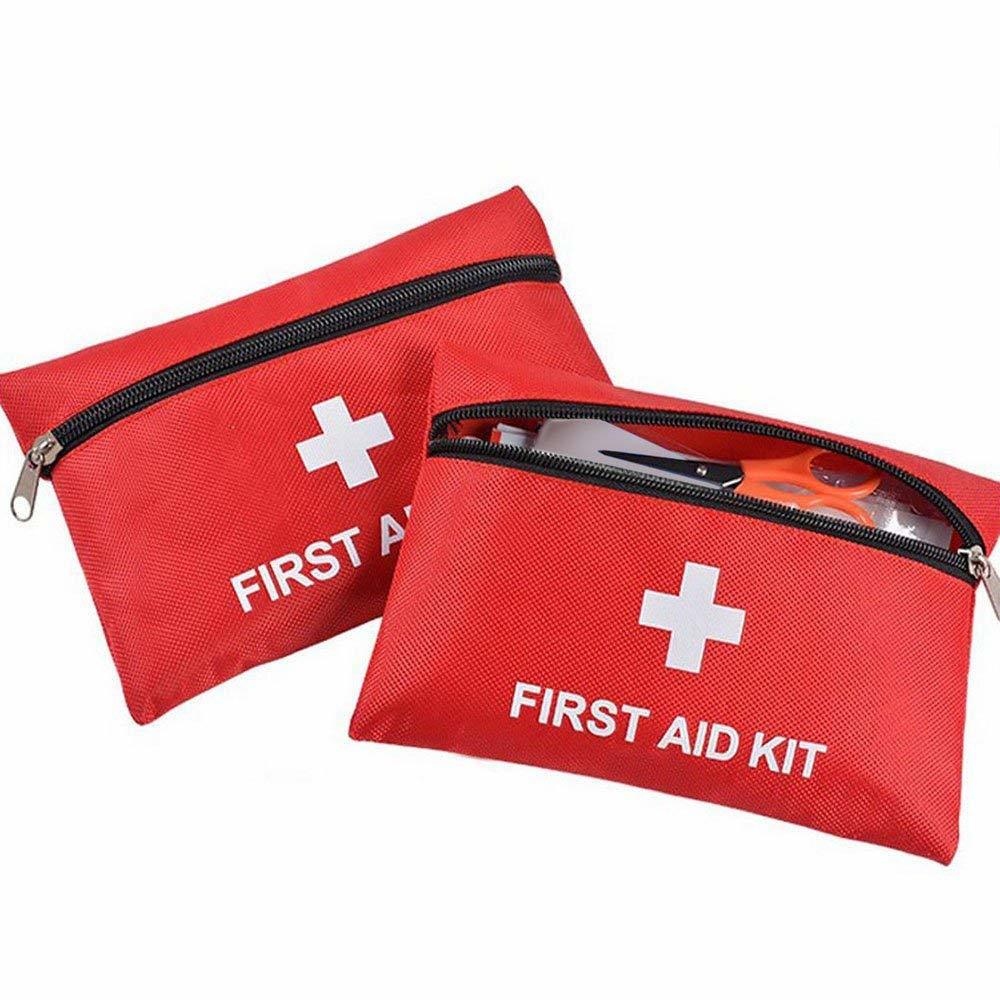 We believe that all backpackers should travel with a small first aid kit, especially in possibly rugged environments you'll encounter in Peru. The option of extreme adventure activities – like hiking, surfing, rainforest trekking and more – increases your chances of getting a few cuts and scrapes along the way. By having a disinfectant and bandage will readily available, you'll avoid minor injuries from becoming more serious by treating them right away.
#18 – AR Toiletry Bag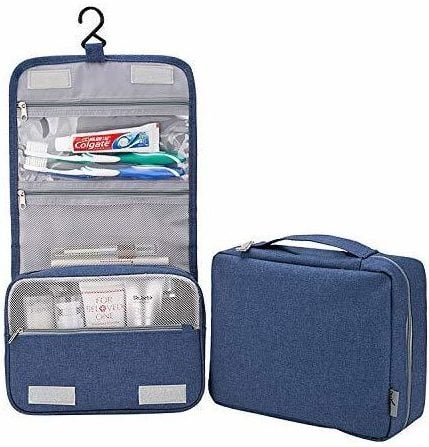 Another backpacker favorite for staying organized is a hanging toiletry bag. It's extremely helpful to have all of your accessories neatly gathered in one bag that you can hang for easy accessibility, especially when counter space isn't plentiful or even available. A well-organized bag is worth having whether you're tree whilst camping or a hook in the wall – it helps to have quick access to all your stuff.
#19 – Travel Pillow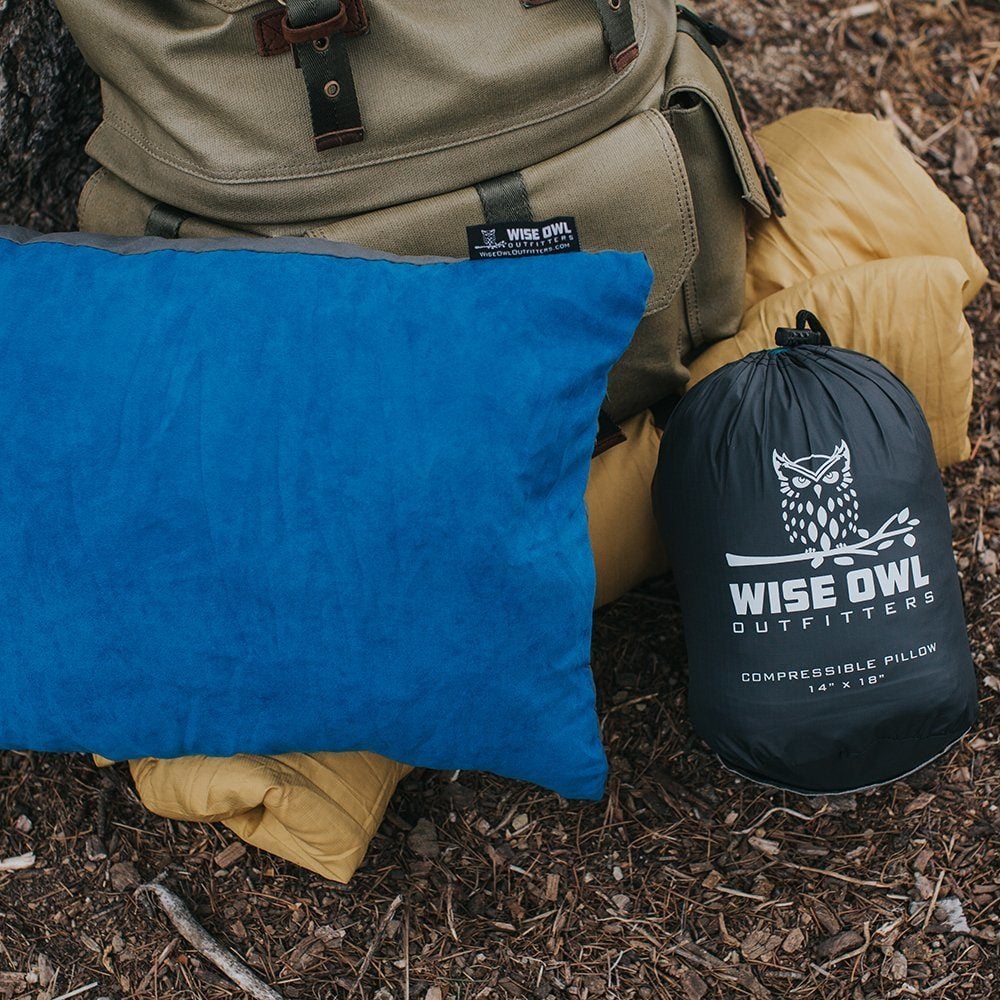 Especially if you're camping, you don't want to be without a travel pillow. They're much more comfortable than trying to fold up a jacket to rest your head on for a good night's sleep. They're also good to have for long-haul transportation and if the pillow you're provided in your accommodation – if you're provided one at all – isn't exactly to your standards. Find one that's foldable and easily packs away, and you're set!
#20 – Sleeping Bag
If overnight hiking up in Machu Picchu or any high-elevation site is on your activity list – we recommend packing your own warm, lightweight sleeping bag. Some hikers choose to rent a sleeping bag in Cusco – which is an option – but if you prefer to use a sleeping bag that only been used by you, make room to pack one yourself. Keep in mind that showers aren't available on hiking trails, so you can't guarantee how clean your previously-used sack will be!
#21 – Wool Socks
Packing the right pair of hiking and walking shoes is certainly important, but underestimate the value of a quality pair of wool socks. They'll not only keep your feet warm in cold, high-altitude environments, but they'll also keep your feet comfortable and dry from moisture – which is also beneficial in hot conditions. Also, wool has natural antimicrobial properties that keep your socks fresh for up to several days.
#22 – Biodegradable Sanitizing Wipes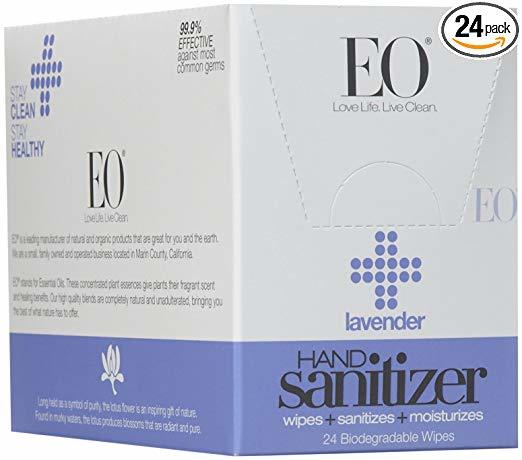 Outdoor, dirty travel conditions require having packs of biodegradable sanitizing wipes on hand at all times. Also, while hiking and out exploring in general, running water and soap isn't the easiest to come by. Before refueling with a quick bite to eat, you'll want a way to clean your hands to avoid unwanted bacteria. Pack eco-friendly ones to minimize your footprint and help preserve Peru's important environment!
What to Wear in Peru
Knowing what to wear in Peru is tricky because it depends on when you go and what region you go to. Generally, there are three main regions in Peru: the coast (Lima), the Andean Highlands (Machu Picchu and Cusco) and the jungle (the Amazon).
In order to be prepared for Peru fashion in any one of these regions – or a combination of them all – you'll be wearing comfortable and functional, active wear. Afternoons can be very hot while mornings and evenings can be quite cold, so focus on packing and wearing layers that you can add on or strip off as needed.
You'll be doing a lot of walking and hiking, so clothes that are meant for outdoor activity is recommended: waterproof pants, lightweight long sleeve shirts, cargo shorts, t-shirts, moisture-wicking shirts, and a rain jacket. If you headed up to Machu Picchu, you'll want a sweater and a heavier jacket for cold nights.
For the beaches and coastal towns – wear light, breathable clothing – shorts, t-shirts, tank tops, and flip flops are all perfectly acceptable. But keep swimwear on the beach – Peru street fashion doesn't include wearing beach attire or revealing clothing anywhere else.
For big cities, like Lima, there's a lively restaurant scene and an active nightlife. Be sure to pack a smart casual outfit for what to wear in Peru at night – ditch the hiking pants for something with a bit more flair!
Seasons in Peru can get confusing because each region experiences different weather conditions at different times. Also, remember that – if you're a northern hemisphere dweller – seasons are the opposite in the southern hemisphere. To simplify things, Peru's seasons are most commonly broken down into two – summer and winter. Let's break down Peru weather for these two seasons and talk about how to pack accordingly by region.
Visiting Peru in Summer
Summer (December through March).
The Coast – other than a few afternoon showers – you can expect perfect beach weather with warm, sunny days and clear skies. Lima – which is covered by fog the rest of the year – comes to life with sunshine and outdoor activity. While summer is technically low tourist season in Peru – due to the heavy rains in the rest of the country – it's actually the best time to visit Lima and coastal beach areas in Peru for diving, swimming, and surfing.
You'll want warm weather clothes during these months, like t-shirts, shorts, dresses, and swimwear. Peru outfit ideas for what to wear in summer in Lima are a pair of chino shorts and a short-sleeve polo shirt for guys, and a maxi dress with a bangle bracelet and earrings.
Along with your swimwear, bring along a swimsuit cover-up for girls and a t-shirt for guys. Remember that beach attire isn't appropriate off the beach, so if you go for a bite to eat or a stroll into town, remember to cover some skin.
The Andean Highlands (Machu Picchu) – the summer months are known as the rainy season in this region. Expect heavy showers with average daytime temperatures of 65° F. You'll want to pack for wet conditions with a rain jacket, waterproof hiking pants, and shoes. You'll also want to pack light fabric shirts that will dry quickly – moisture-wicking shirts are a smart idea in these conditions.
Summer is a low tourist season – obviously because of all the rain. Also, be aware that the Inca Trail closes down in February. But trekking Machu Picchu is doable in all the other months, so if avoiding tourist crowds is a top priority, and you don't mind getting wet – or are prepared with rainy weather hiking gear – you may want to consider December of January for your highland travels.
The jungle (Amazon) – as you might expect in the rainforest area, Peru weather here is sub-tropical and very humid. It rains most of the time throughout the summer months and temperatures average a muggy 90° F. The heavy rain and hot weather don't make this a very crowded time to visit the Amazon if you're looking to avoid fellow tourists.
For what to wear in Peru in summer if you choose these months to explore the Amazon jungle – protective, technical clothing like waterproof hiking pants and quick-dry shirts are your best bet. You'll need a rain jacket with a hood. Wearing long sleeves and long pants is preferable as an extra layer of protection against mosquitoes and bugs.
Want to find the

coolest hostel in Peru?

Use our insider's guide and pick the one that looks most appropriate for your trip!
Visiting Peru in Winter
Winter (May through September).
The Coast – the winter months are high tourist season in the rest of Peru, but Lima is actually not the best destination from May through September. Cooler air blowing in from the ocean causes the city and nearby coastal towns to be covered with overcast skies and shrouded in daily fog and mist. Temperatures can go down to about 45° F but can feel colder with all the drizzle. You'll need to travel further east to reach sunnier skies.
Layers will make up your Peru packing essentials if you plan to visit this area in winter. You'll want pants or jeans, long-sleeve shirts, a sweater, and a rain jacket. For what to wear in Peru at night for Lima outings, you'll need a warm jacket and should accessorize with a hat and scarf.
The Andean Highlands (Machu Picchu) – the winter months are the best time to experience Machu Picchu and Cusco with sunny, warm daytime conditions against a backdrop of clear blue skies. During the day, you can expect average temperatures around a pleasant 70° F. But be aware that overnight temperatures drop drastically – down to almost freezing – to about 35° F.
Because of winter's sunny and dry conditions in the highlands, you may have guessed that this is Machu Picchu's high tourist season. You'll likely be sharing the Inca Trail will lots of other tourists, so plan and book ahead.
As for what to pack for Peru here – athletic attire like moisture-wicking t-shirts, hiking shorts and pants are the smartest options. A convenient item to consider is hiking pants with a zipper that convert into shorts – that way you're ready for warm days and can cover up as temperatures drop with the setting sun. You'll want to add a warm jacket to your what to take to Peru checklist for those cold highland nights.
The jungle (Amazon) – the winter months are considered to be the dry season in the Amazon – but it's rain forest – so you'll, of course, encounter high humidity and rain regardless of the month you choose to visit. Temperatures average between 70 to 90° F. As you might expect, dry season equals high tourist season.
For what to wear in Peru in winter if you choose to explore the Amazon in these months will be much like your Peru packing essentials for summer; you'll need athletic, technical clothing items like quick-dry shirts and hiking pants. Don't forget your rain jacket!
What Shoes to Pack for Peru
Thanks to Peru fashion that's primarily informal – and for the activity that's an adventure and outdoorsy oriented – you'll be able to get by without needing to overburden your backpack with tons of shoe weight. Most of your sightseeing destinations will likely involve hiking, extensive walking, and wet or off-the-beaten-track conditions, so we recommend comfort and durability when deciding what shoes to pack for Peru.
For Machu Picchu and mountain and jungle exploration, you'll need a quality pair of waterproof hiking shoes. They should have good traction and support to keep you standing upright on any muddy or wet surfaces and rough terrain. Be sure they're extremely comfortable – and preferably already broken in – to avoid blisters and aching feet.
A recommended second pair of shoes are some fashionable sneakers – or flats for women – for city walking or nighttime outings. Dark sneakers pair well with casual daytime wear but are also plenty dressy enough for pants and a nice shirt for going out to dinner or to bars in Lima.
If you're adding beach towns and coastal activities to your itinerary, pack a pair of flip flops too. They're extremely lightweight and don't take up much space, so they're always good to have – even if just for keeping your feet protected in hostel showers!
Females – What to Pack for Peru
Hey, ladies, here are our tips on special items you should consider as you prepare what to pack for Peru!
For comfort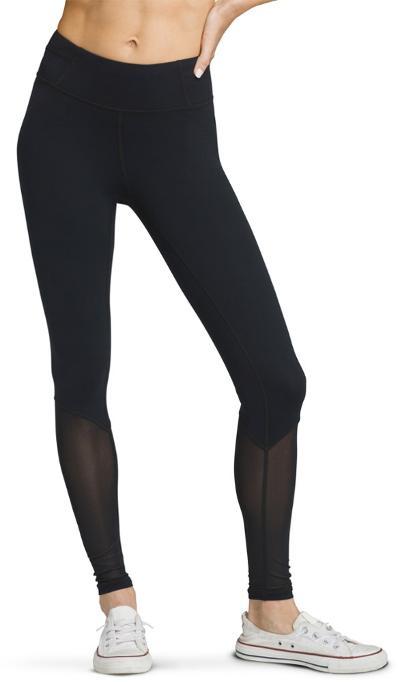 a versatile item we highly recommend adding to your Peru packing essentials is a pair of leggings or comfy fabric pants. Since you'll likely be doing mostly active recreation, fabric athletic pants are perfect for hikes and treks. They also serve you well as a thermal layer up in the mountains and as sleepwear with a t-shirt or thermal shirt for colder nights.
With all that physical activity, regular bras won't be very comfortable – they'll feel confining and sticky in hot weather and impractical for proper active support. We suggest adding at least two sports bras to your what to pack for Peru arsenal for those sporty adventures!
For sun protection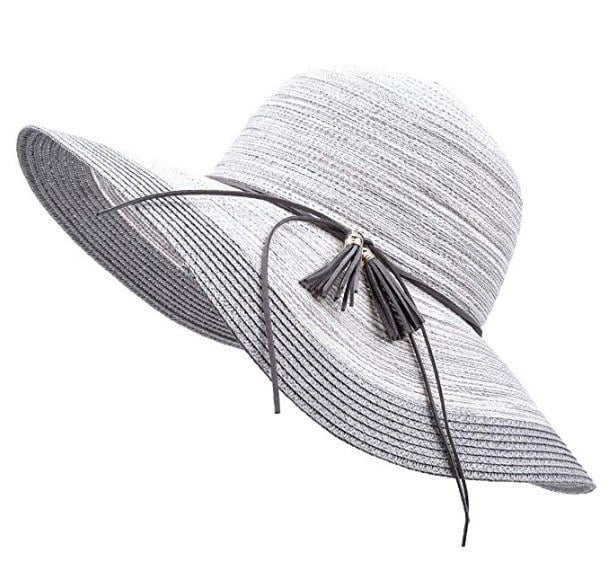 Your face is the most sensitive area and the most important to protect against sun damage – especially for sunburn and wrinkle prevention! In addition to sunscreen, you want to shield your face with a brimmed hat while hiking or long days out in the sun. It is especially practical for outdoor activities because it has a breathable mesh layer and includes a convenient ponytail opening, which a lot of women will find useful.
Pack accessories that keep you safe!
Infinity scarves are chic and classy, but some even provide a hidden pocket to keep your valuables.
The Active Roots Zipper Scarf is your run-of-the-mill infinity scarf but with a hidden pocket that's big and sturdy enough for a night's cash, your phone, a passport and (hell with it) some snacks too!
Males – What to Pack for Peru
Ok, guys, here we have our recommendations for you for what to pack for Peru :
For comfort
You'll encounter often hot and humid conditions in Peru, and you'll definitely work up a sweat with all the hiking and outdoor activities on your itinerary. The best way to keep dry and comfortable is to pack a few pairs of sports underwear. They're stretchy and moisture-wicking and will feel much comfier than regular underwear. Plus, they're thin and lightweight, so they'll dry quickly when you hand wash them along the way.
For overnight hiking trips or Andes treks, we recommend packing a set of thermals. They'll be perfect as base layers underneath your hiking clothing, but also remember that you'll want something warm to sleep in. Boxers and a t-shirt won't cut it in highland conditions, so your thermals can also double-up as pajamas.
For sun protection
The Peruvian sun is very strong, and you'll need extra head and face protection as well. A baseball hat is fine for Peru street fashion and will shade your face. For a more breathable option to keep your head cool, you could also opt for a hiking hat that includes mesh panels and is made of water-resistant polyester for wet hikes and rainforest treks.
Read up on what it's like

backpacking in Peru

using our insider's guide! You'll learn about local customs, things to do, the best food, and a whole lot more if you do.
What NOT to Pack for Peru
Probably as important as what to pack, is what NOT to pack for Peru – here are some tips of what to leave behind:
Don't bring expensive jewelry or valuables. All your outdoors adventure activities won't warrant expensive jewelry or watches. You can pack a couple of inexpensive items for minor accessorizing, but you won't need anything fancy – it's not worth the risk of losing.
Don't pack heavy items like books and extra electronics. You'll have enough to pack with hiking gear, and you want to keep hefty, bulky items at a minimum.
Don't bring a lot of cash. Of course carry around some cash for an emergency or for smaller, remote towns, but you'll find plenty of ATMs in Peru. Plus, most places take credit cards. There's no need to travel around with stacks of cash that you could lose or have stolen.
Worried that you're going to be the victim of natural disaster, traffic accident, or robbery gone-wrong? Arm yourself with knowledge using our

Peru safety guide

and be ready for anything.
The Best Backpack to Pack for Peru
Our top backpack recommendation is item number one on your 22-needs for what to pack for Peru for a reason – what you depend on to house your livelihood while traveling is THAT important! Let's get into specifics about why the Nomatic Travel Bag is the best backpack to pack for Costa Peru.
The main reason that the Nomatic Travel Bag is our favorite is that it's the smartest designed bag we've seen yet. It's compact enough to be a carry-on, but because of all its built-in compartments and pockets – its intelligently-structured 40L interior fits more than you think. Separate compartments for your underwear and socks, shoes, water bottle, and electronics let you maximize every inch of valuable packing space.
We also love its innovative strap system that converts the Nomatic from backpack to duffel bag-style, depending on your needs. Your back will be grateful for its expertly-designed sternum and waist straps that you can attach to help lighten the load when your travel requires long stretches of backpack hauling.
As for durability for Peru's often rugged terrain and often wet conditions, you're covered there too; the Nomatic travel bag is made of waterproof, high-quality material will make it through any environment with flying colors!
Final Thoughts on What to Pack for Peru
Yes, Peru's weather and zones are challenging to figure out – and knowing what to pack for Peru isn't glaringly obvious. But we hope that our Peru survival guide has helped clear things up a bit!
While preparing your gear, just refer to the 22-needs packing list we've provided above, and use our seasonal explanation by region with tips on what to pack and what to wear in Peru accordingly. Don't forget the packing recommendations for ladies and fellas and what NOT to pack.
Once you've narrowed it down to the essentials, don't fret about the rest. Peru is sufficiently stocked with goodies – from hiking gear to wonderful alpaca clothing – that you can always buy there. Now it's time to just get excited about all the adventure that awaits!
Also – don't forget to sort your travel insurance! We've put together a roundup of the best travel insurance for backpackers, or if you're low on time, get a quote from World Nomads now, our favourite travel insurance provider.
Yay for transparency! Some of the links in this post are affiliate links. This means that if you book your accommodation through the site, The Broke Backpacker will earn a small commission at no extra cost to you. Your support helps me keep the site going.
---
Need More Inspiration?
Like this post? PIN ME!!!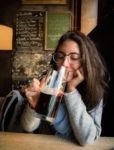 Writer and Editor, Ana Pereira is a California native, inspired by Earth exploration and introspection. Recently, she spent several months exploring Africa and South Asia. She spends most of her "down-time" out in the wilderness, climbing, hiking, and beyond, and is feverishly passionate about travel and health.