Chattanooga in Tennessee straddles the Tennessee River and sits at the foothills of the Appalachian Mountains. Visitors are attracted by the surrounding nature and its connections to the American Civil War.
There are a fair few things to do in Chattanooga that tourists often find themselves doing when they're in the city. But for independent travellers and backpackers alike, the tourist trail isn't always the most interesting of places to be; chances are you want to see stuff that's off the beaten track, seldom seen, a hidden gem or a local's haunt that'll make your trip feel much more authentic.
To help you discover what's just beneath the surface of the city we're sharing with you our list of the top unusual things to do in Chattanooga. We've packed out this handy guide to seeing what this city has to offer with a ton of different stuff, from natural sights, day trips to historic distilleries, checking out historic theatres, and a whole lot more. Let's see what's going on!

Unlock Our GREATEST Travel Secrets!
Sign up for our newsletter and get the best travel tips delivered right to your inbox.
Top Things to Do in Chattanooga
One of the first things you should be doing in Chattanooga is learning about how it all began. We don't mean picking up a book necessarily, but we think the best way to get to know a place – first off, anyway – is to take a wander around its historical sights. It's a great way to get a feel for a place.
Naturally, strolling around the historic centre here is one of the top things to do in Chattanooga. Like, did you know Chattanooga played a huge part in the American Civil War? Or that it was the site of the world's first Coca Cola bottling plant? See – there's an interesting backstory to learn about here!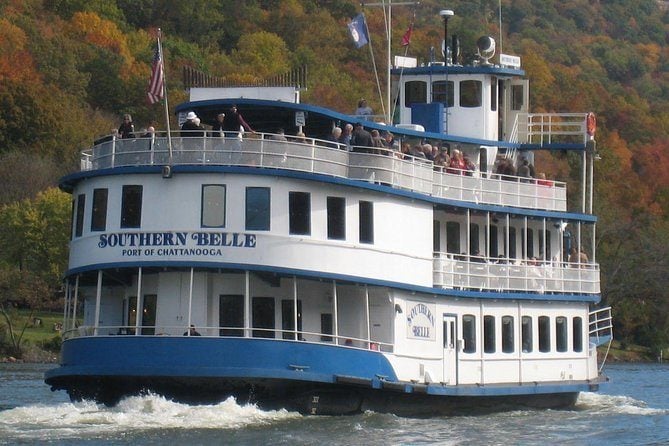 So you're in Chattanooga. You're in the Deep South. What better way to spend a part of your day than cruising along the Tennessee River on a historic paddle steamer? Taking a ride on the historic Southern Belle has got to be one of the most quintessential things to do in Chattanooga.
A classic way to see the city, you'll get to gaze on the skyline as the buildings get smaller and smaller whilst the boat paddles on its way into more rural settings – complete with views Lookout Mountain. There's even food, drink and entertainment onboard the Southern Belle, making it an all-in-one sightseeing package!
FIRST TIME IN CHATTANOOGA
Downtown
Let's be honest: Downtown Chattanooga is where it's at. This is the best place to stay in Chattanooga for transport, for food, for entertainment, for history, for just about everything. Thanks to the Tennessee River and nearby foothills of the Appalachian Mountains, it's a simple matter of driving a few minutes – or even walking – to get yourself into some amazing natural surroundings too!
Places to visit:
Take a walk on the Riverfront Parkway soaking up views of the river and stop by at an eatery along the way
Amble across the Walnut Street Bridge (the world's longest footbridge) and check out the parks this side of the river
Visit the Hunter Museum of American Art and check out masterpieces from Depression-era to modern-day
3. Chill out at Coolidge Park
When you're taking a trip to a city, sometimes you might want a little escape from the urban landscape. Luckily this city has a pretty famous green space in the form of Coolidge Park. Here you'll find everything from an interactive play fountain to a carousel that dates all the way back to 1894 – the sort of thing that makes this one of the best things to do in Chattanooga for families.
Named after a war veteran, Coolidge Park has plenty of space for everyone to stroll and chill out for a while. And while you're here, why not take the opportunity to walk across the Walnut Street Bridge – the world's longest pedestrian bridge (727 metres long), built back in 1890.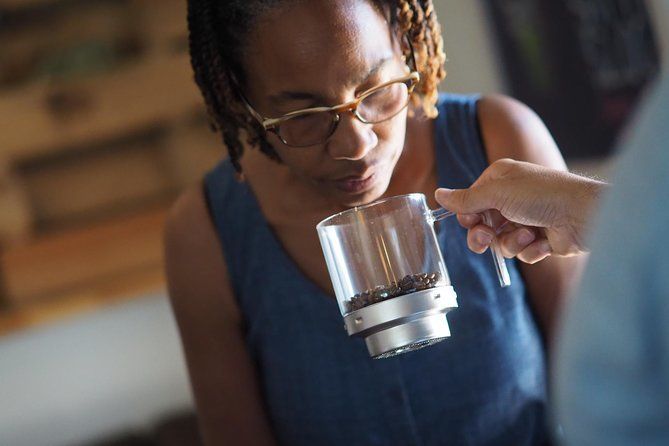 Coffee lover? Caffeine addict? Barista in training? Then we think you'd probably quite like the chance to head out to uncover the mysteries of the coffee roasting process! One of the best things to do in Chattanooga, if you're into all that especially, is to mosey on down to Roast.Brew.Pair.
Here you'll get the opportunity to learn a whole bunch about different coffee beans, different roasts, and their particular speciality here: whiskey barrel-aged coffee beans. A true testament to Tennessee's other famous beverage (whiskey, obviously), green coffee beans are aged for a month in whiskey barrels before the roasting process for a super unique flavour. You should definitely check it out.
5. Spend the day at the Nature Center and Arboretum
The Chattanooga Nature Center and Arboretum were set up 30 years ago, with the goal of preserving nature and educating people about the world's ecology. Located at the foot of Lookout Mountain, and spread across 317 acres, the area consists of forests, fields and streams. Spending the day here makes for one of the best outdoors-y things to do in Chattanooga.
You while away the hours here walking around the trails, spotting native, local wildlife, like deer and beaver, and even checking out the restored log-built home of Cherokee chief. All in all, it's an interesting day out and an easy way to get out into nature.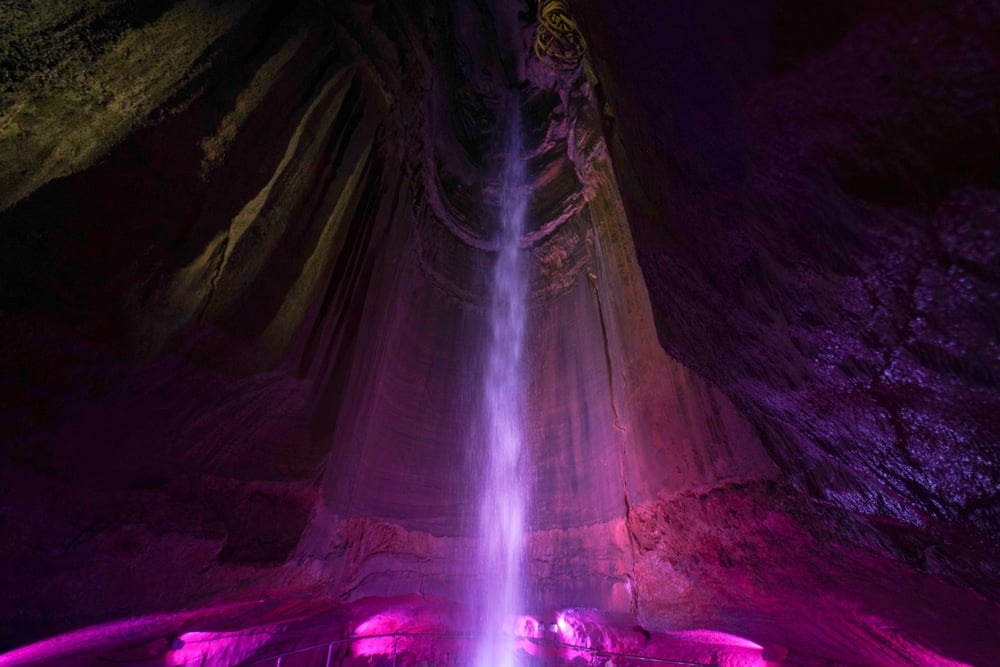 Seriously, when we say "wowed" we really mean wowed. Going to see the Ruby Falls is definitely one of the most unmissable things to do in Chattanooga. Everyone likes a waterfall, right? Then you're going to love this subterranean waterfall. Yes, that's right: discovered in 1928, Ruby Falls is a 144-foot-high underground waterfall situated literally inside Lookout Mountain.
A couple of miles south of the city, getting there means you head down to the cavern in which the falls are situated in an elevator, which is magic in itself – like going to check out a James Bond-worthy hideout. Tip: this is a good thing to do in Chattanooga when it's raining because it's inside!
Small Pack Problems? 😉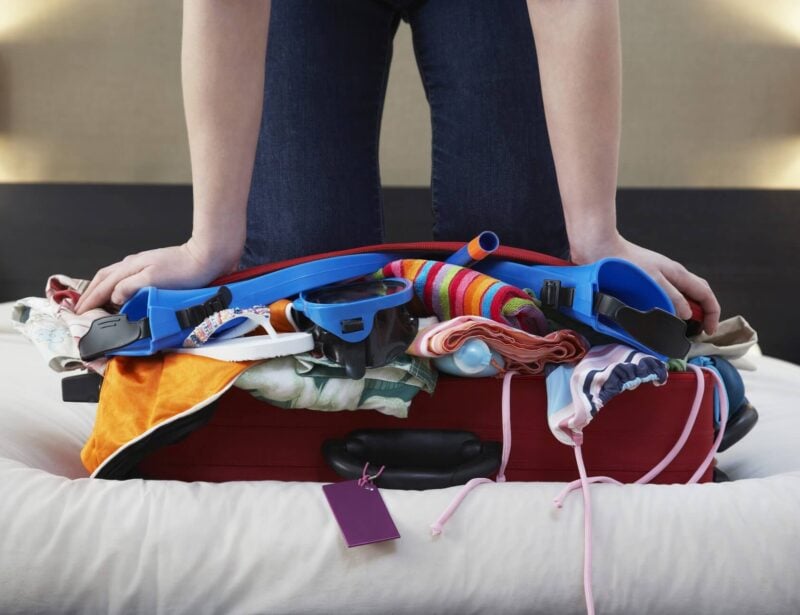 My missus travels with all her clothes in ziplock bags: don't be like my missus. UP YOUR PACKING GAME!
Packing cubes for the globetrotters and compression sacks for the real adventurers – these babies are a traveller's best kept secret. They organise yo' packing and minimise its volume too so you can pack MORE.
Or, y'know… you can stick to ziplock bags.
View Our Fave Cubes
Or Check Out the Sacks!
Unusual Things to Do in Chattanooga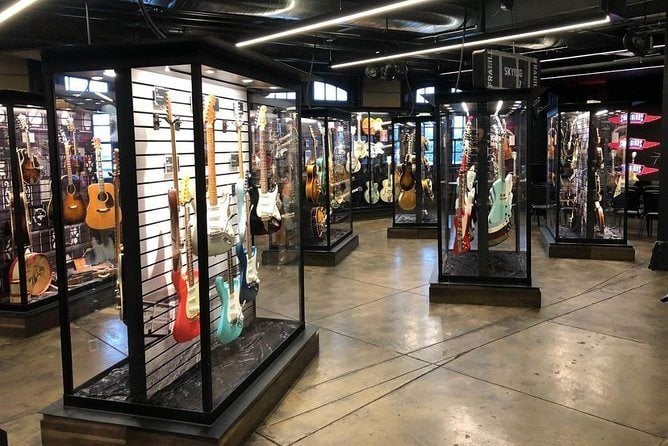 Museums aren't that unusual, we'll give you that, but a guitar museum? Now that's more like it. Songbirds Guitar Museum, then, features a suitably awesome collection of rare and vintage guitars. If you're a fan of the six-stringed instrument – and its history, mainly in America – then this will probably be one of the best things to do in Chattanooga for you.
You get to see a whole lot of guitars at this place (obviously), from Gibsons to Tennessee's own Gretsch guitars, and travel through different eras from the 1950s classics to modern-day monstrosities. Allegedly the whole collection – largest in the world – is worth an estimated $200 million! Tip: They also put on live music in the evenings.
8. Spend a Sunday at Chattanooga Market
Not the usual thing to do in Chattanooga, its farmers market is just about off the beaten track enough to reward curious visitors with riches of things to eat and drink. Don't just take it from us: Frommers put Chattanooga Market up there as one of the top ten farmers markets in the whole of the US.
Not only will you be able to find fresh produce to buy, but also a whole load of food vendors that make it a veritable wonderland for foodies. And once you're stuffed full and can't eat anymore, you can grab a seat and watch some free live music.
9. Go and catch a baseball game
Whilst most tourists will be making their way up Lookout Mountain, making the most of the city's admittedly amazing natural credentials, not many will be heading out to enjoy a baseball game. So for one of the more off the beaten track things to do in Chattanooga, we would say going to catch a game at the AT&T Field would be a good idea.
This 6,000 seat stadium is the Chattanooga Lookouts' home ground – and yes, this minor league team is named after the mountain itself. Tickets are only $10 a seat, the beer's cold, the setting along the Tennessee River is decent; it's definitely a cool thing to do in Chattanooga if you're on a budget.
Safety in Chattanooga
If you're worried about your safety in Chattanooga, well, you shouldn't be. This city is relatively safe and it's generally pretty fine to walk around and explore.
You should be prepared if you're planning on heading out into the wildernesses of the nearby national parks; if you go by yourself, know your limits and tell people where you're headed. However, we would recommend going with a guide.
Back in town, there's not a great deal to watch out for – but the usual things apply as they would in any city. As with everywhere in the world, there are good and bad areas, though it's much less "dangerous" than other US cities.
Watch out for your belongings, keep away from areas off well-lit streets after dark, and be aware of your surroundings. Other than that, we think you'll be alright with some common sense. Read our tips for traveling safely before you fly and always get travel insurance. Check out our roundup of the best travel insurance.
Travel with peace of mind. Travel WITH a security belt.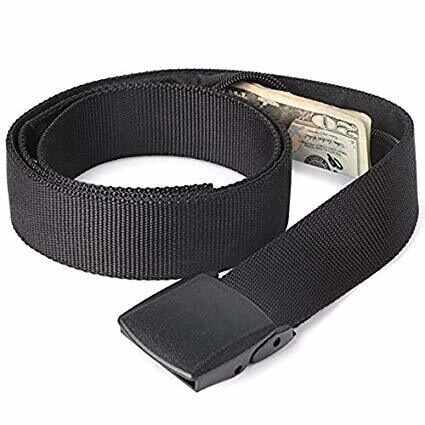 Get your cash stashed with this awesome Pacsafe money belt. It will keep your valuables safe no matter where you go.
It looks exactly like a normal belt except for a SECRET interior pocket perfectly designed to hide a wad of cash or a passport copy. Never get caught with your pants down again! (Unless you want to.)
Hide Yo' Money!
Things to Do in Chattanooga at Night
10. See a show at the Tivoli Theatre
The Tivoli Theatre is the "Jewel of the South", according to some, and we would say that their estimation isn't too far off. The interiors at this 1920s venue are beautifully ornate, which makes getting a ticket for a show here extra worth it. There are a wide range of events and concerts put on here that make it more than just a place to see ballet or musicals.
You could get a ticket for The Rocky Horror Picture Show, which sometimes screens here, or you could check the schedule and book yourself in to see another classic film. There's even gigs (Louie Armstrong has played here). All in all, if you're looking for evening entertainment, coming here is an awesome thing to do in Chattanooga at night.
If you're in Chattanooga with a group of friends, you'll probably want to be hitting up the city's bars on some night or other, right? Walking around the bars of Southside takes time, though, so why not minimise the time you spend walking between drinking holes by embarking on a pub odyssey by riding a mobile, pedal-powered bar!
It's one of the most fun things to do in Chattanooga at night. Pedal from bar to bar on a huge, communally powered bike. Play music as you go, dip in and out of the finest drinking establishments of the city and generally have a blast.
Where to Stay in Chattanooga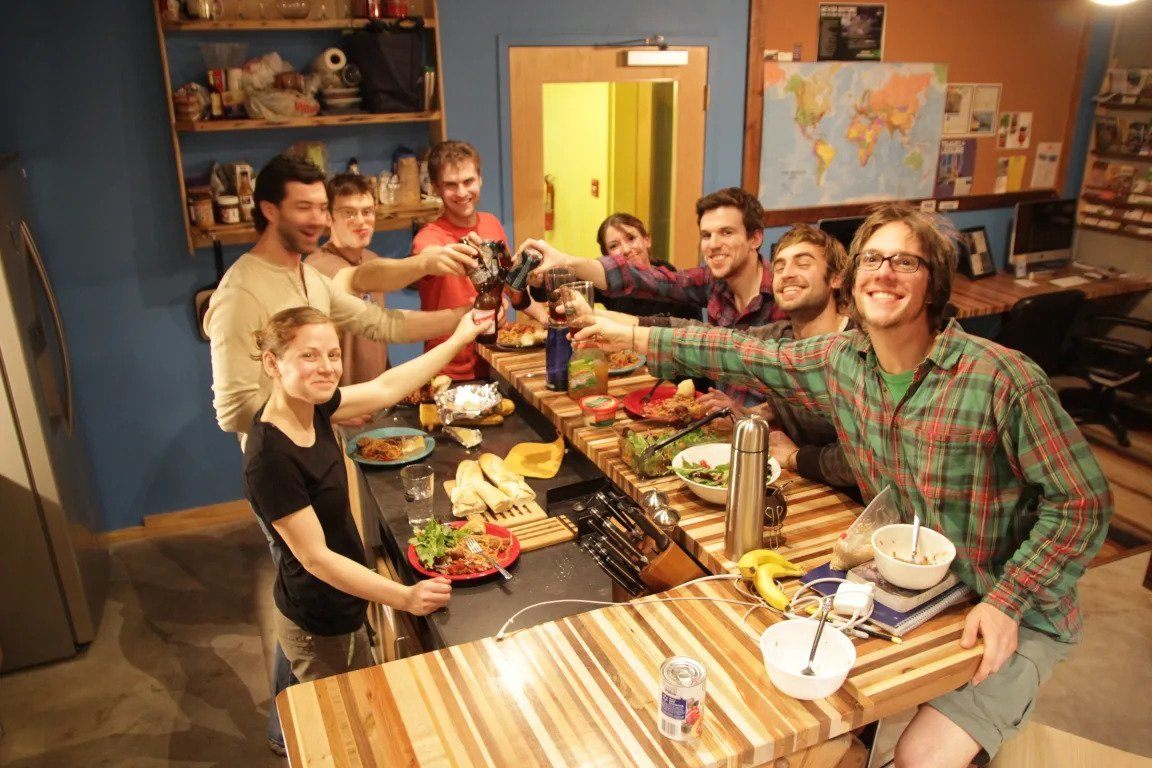 A modern, cool place with a friendly atmosphere, Crash Pad: An Uncommon Hostel (with an uncommon name, too) is a boutique hostel made using salvaged stuff from a 100 year old house. We're not complaining about the style going on in this cool Chattanooga hostel, and we're not complaining about the affordable price either! Top location for exploring the area and a free breakfast on offer. A steal.
Situated in downtown, this is one of the best places to stay in Chattanooga on a budget! You'll have access to a spacious living room, a nicely decked out bedroom, and a fully equipped kitchen; you can even do some laundry here. There's free parking too. It's a great option if you're staying longer than a week, definitely, and sleeps up to 4 people.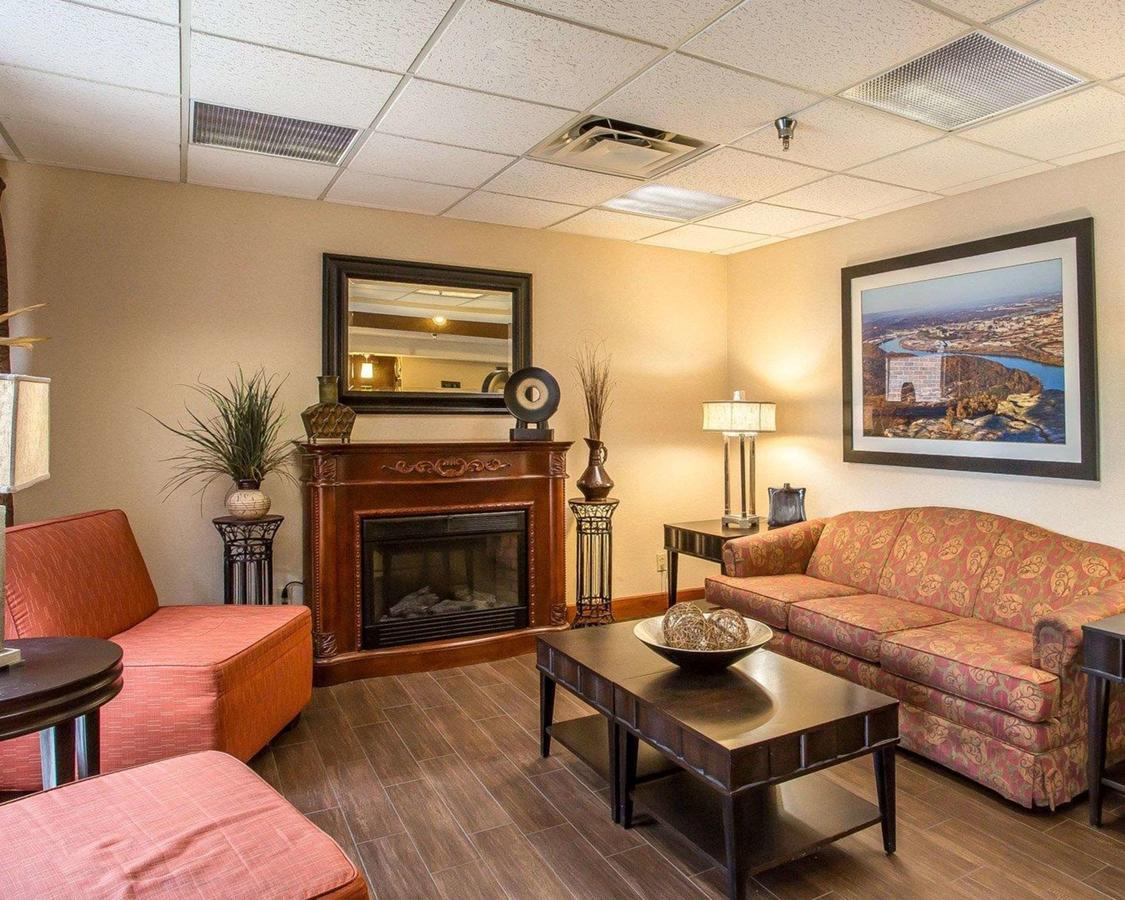 This branch of Comfort Inn is a traditional style, no frills kind of hotel where you pay a little more money than a hostel bed for the privacy of a hotel. It's got big beds, private bathrooms, a swimming pool, and even a fitness centre. There's breakfast served in the morning if you choose to include this in your room rate. It's close to top spots in town and easy to get to the airport. Everything you need in a budget stay.
Take a look at our Airbnbs in Tennessee post for even more Chattanooga accommodation inspo. Or for more luxurious options, you can even take a look at our guide on the best vacation rentals in Chattanooga.
Romantic Things to Do in Chattanooga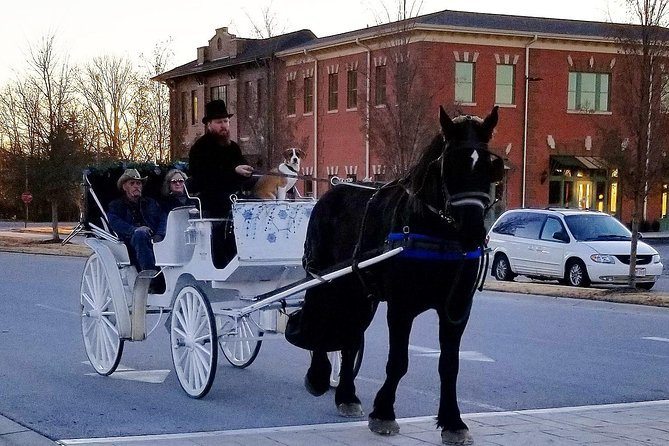 Going since 1986, Chattanooga Carriage Company is the place to go for all your horse-drawn carriage needs. You don't need us to tell you that going on a horse drawn carriage ride with your partner is one of the most romantic things to do in Chattanooga: it automatically wins.
Book yourself a ride with this longstanding company and you'll be whisked around the sights of the city to the clip-clop of a horse's hooves. It's all very Deep South and old school (which makes this pretty authentic, in a kitsch kind of way) and, if that sounds like your cup of tea, then you'll both love it. This is quintessential Chattanooga 101.
13. Have a romantic dinner
Nothing says romance like a delicious dinner for two, so make reservations, dress up in your finest and hit the town for one of the most romantic things you could do in Chattanooga. There are a few good places that have a suitably romantic ambience in the city that will be good for your date night.
Alleia, on Main Street, is a good Italian restaurant where you'll get to eat by candlelight; there's a wide array of wines and decor that adds to the couples' night levels. The best fine dining that Chattanooga has to offer, some say, which we would say is pretty romantic (if a little pricey, but then again: it's worth it).
Best Free Things to Do in Chattanooga
14. Take a hike on Lookout Mountain
If you come to Chattanooga and you don't go up Lookout Mountain, you're doing it wrong. You don't even have to hike it: you could just get the Lookout Mountain Incline Railway up, making this a pretty suitable thing to do in Chattanooga for families with small children who couldn't do an uphill hike.
But if you are a) on a budget and b) actually like hiking, then you should definitely climb the mountain. We say "climb", but really it's a hiking trail – Bluff Trail, to be exact, dating back to the 1930s (created in the Depression) – that hugs the sides of the cliffs all the way up to the peak. It's 5 miles and takes 2 to 3 hours. Amazing views, natural bridges, all in all one of the best free things to do in Chattanooga.
Is This the Best Daypack EVER???
15. Pretend you're in Europe at the Bluff View Art District
The beautiful Bluff View Art District is pretty cool. Architecture and history fans should make a beeline here for the area's beautiful buildings, Italian and Victorian-inspired edifices with cobblestone alleys running between them. It's cool. We like it. But there are a whole load of other attractions that make this one of the best free things to do in Chattanooga.
The historic neighbourhood overlooks the Tennessee River and is brimming with, as you might have guessed from the name, art amongst other things: there's the River Gallery, for instance. Elsewhere there are delicious bakeries to try out. European restaurants to eat at. It's that sort of vibe.
Books to Read in Chattanooga
Gone with the Wind – An American classic and an epic about the Civil War and its consequences as told from the perspectives of two Southern lovers.
East of Eden –One of Steinbeck's masterpieces, considered his magnum opus by many. Explores the relationship between two families in the Salinas Valley in the early 20th Century.
Walden – The transcendental masterpiece by Henry David Thoreau that helped modern Americans rediscover nature and her beauty.

Our GREATEST Travel Secrets…
Pop your email here & get the original Broke Backpacker Bible for FREE.
Best Things to Do in Chattanooga with Kids
16. Spend the day at the Creative Discovery Museum
If you're in Chattanooga with kids and you're looking for something to entertain them for an hour or two – hey, maybe more – then a visit to the Creative Discovery Museum definitely wouldn't go amiss. This is a hands-on museum specifically designed for children that are packed full of interactive exhibitions revolving around music, art and science.
There's a particularly cool water-themed zone here, called RiverPlay, as well as a space exhibit, an inventor's workshop and a rooftop exhibit, too. Designed for children for 18 months to 12 years old, it's the perfect thing to do in Chattanooga with kids and a great place to spend a rainy day digging for fossils, getting creative in the art corner and generally having fun.
Probably one of the more unusual things to do in Chattanooga with kids would be to go and say hello to the local alpaca population. Yes, alpacas. It's pretty straightforward to take the hour's drive to nearby Adairsville, over the state line in Georgia, where you'll find one of many of the local area's alpaca farms.
These places are the real deal: real-life, working farms where your children can learn about the tradition of rural life – and about the alpacas themselves, too. It's part meet-and-greet with furry friends, part educational. They'll love it, honest.
Day Trips from Chattanooga
Chattanooga is all well and good, but if you're staying in the city for more than a long weekend or a few days, chances are you will want a few things to do that take you away from this urban centre. We get that, so we've got a couple of awesome day trips from Chattanooga to give you some inspiration for your schedule.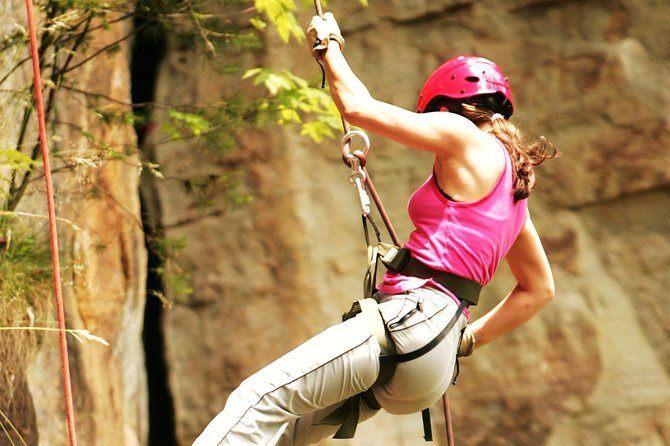 For those of you who like to get out there for adrenaline-pumping sort of stuff like abseiling (or rappelling, if you like), then Chattanooga isn't a bad place to base yourself. It's easy to get from the city to the Tennessee River Gorge from Chattanooga, via just an hour and a half drive, to make a day of abseiling over cliff faces in amongst a whole lot of beautiful scenery.
The Tennessee River Gorge is a 26-mile stretch of canyon so you'll be spoilt for choice abseiling spots, naturally. We'd recommend heading out to explore this wild slice of nature with a guide, who'll be able to take you to prime spots – who doesn't want to abseil down a cliff face next to a gushing waterfall? It's immense!
Visit the Jack Daniels Distillery in Lynchburg, Tennessee
As the home of the world famous Jack Daniels whiskey, Tennessee is synonymous with the stuff. Bourbon originated in the area and Tennessee is still the home of the Jack Daniels Distillery to this day. Situated in Lynchburg, around a 2 hour drive from Chattanooga, this world-famous whiskey distillery is well worth a visit but you should get up early to make the most of exploring this historic landmark of alcohol creation.
Historic? Yes! The Jack Daniels Distillery in Lynchburg is actually the oldest registered distillery in the United States, so you'll get to be visiting a slice of national heritage by coming here. A pretty interesting day trip from Chattanooga, when you're here you can check out the Rickyard to discover the secrets of the whiskey, head to Jack's actual office, and – of course – do a spot of whiskey sampling.
Save $$$ • Save the Planet • Save Your Stomach!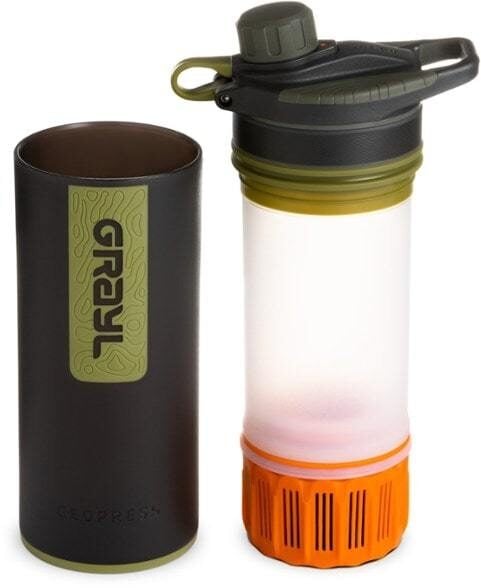 Drink water from ANYWHERE. The Grayl Geopress is the market's leading filtered water bottle protecting your tum from all the waterborne nasties. PLUS, you save money and the environment!
Single-use plastic bottles are a MASSIVE threat to marine life. Be a part of the solution and travel with a filter water bottle.
We've tested the Geopress rigorously from the icy heights of Pakistan to the tropical jungles of Cuba, and the results are in: it WORKS. Buy a Geopress: it's the last water bottle you'll ever buy.
Buy a Geopress!
Read the Review
3 Day Chattanooga Itinerary
You've got a load of cool things to do in Chattanooga, even a pair of decent day trips, but the next part is the real tricky bit: putting them in some sort of organised, logical order that makes sense for your visit. To give you an idea of how you can do the city justice with the time you have here, we've put together this very handy 3 day Chattanooga itinerary – just to make sure your trip goes extra smoothly.
Day 1 – Historic Chattanooga
Start your first day by visiting the historic centre of Chattanooga. This is, obviously, the centre of town and you'll be able to catch glimpses of heritage buildings, such as the train station turned hotel Chattanooga Choo Choo Hotel. You'll also probably want some breakfast, so hit up City Cafe Diner which is just close-by.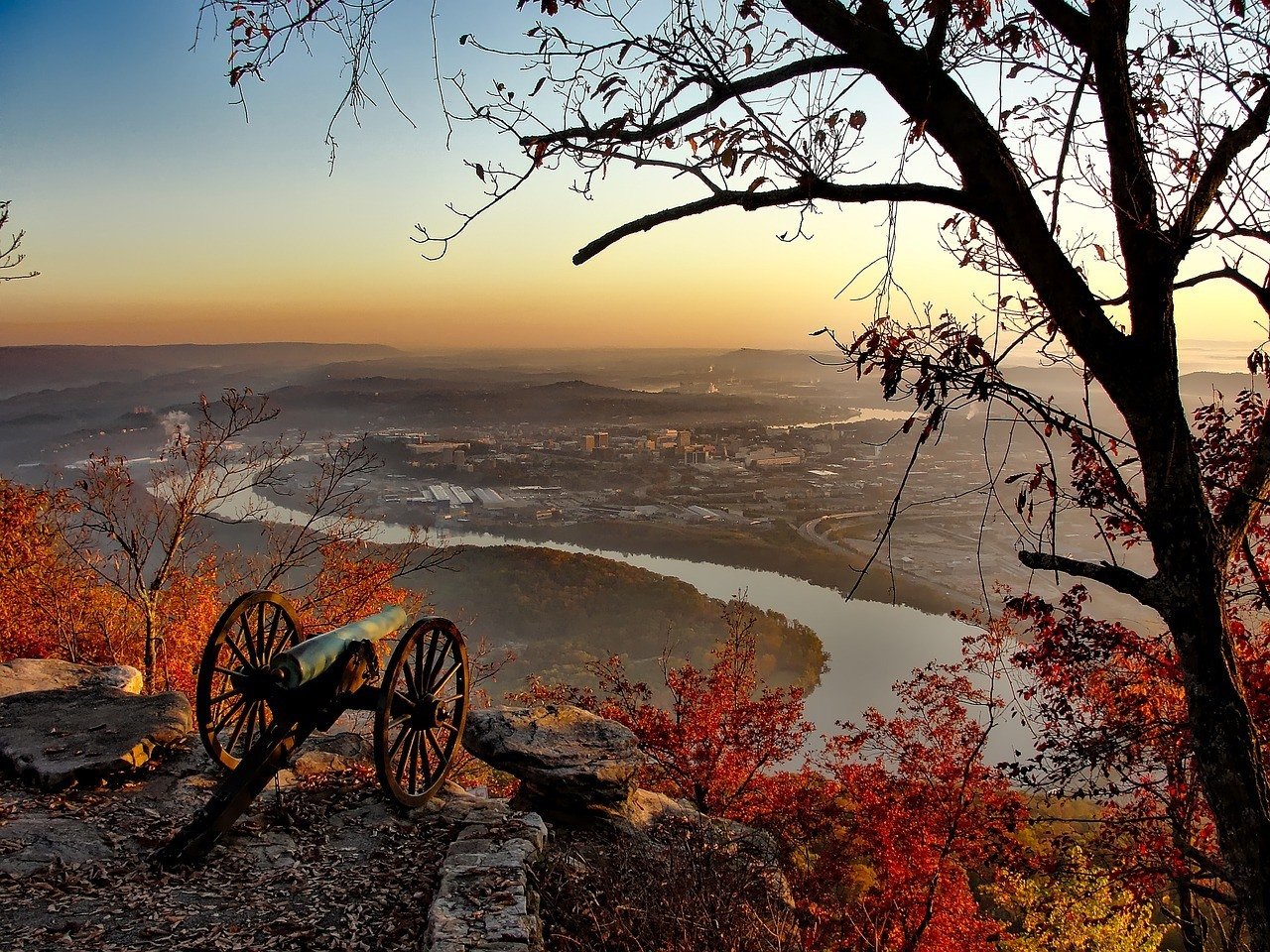 That's about the time when you'll hitch a ride on The Southern Belle. This esteemed paddle steamer offers up riverboat rides along the Tennessee River and can be picked up at the Riverfront Parkway. Enjoy the scenery going by as you chug along the river, soaking up the sights and countryside as you move outside the urban fringes of the city.
Back on dry land, head to Coolidge Park – but not before checking out the whiskey barrel-aged coffee (yes, you read that right) at Rembrandt's Coffee House. Strolling across the late-19th-century Walnut Street Bridge to the park and get ready to explore the chilled out natural surroundings. Head back downtown for dinner at Tupelo Honey: you'll get real Southern fare to chow down on here.
Day 2 – Natural Chattanooga
You'll want to fill up on your breakfast before you embark on a hike up Lookout Mountain on your second day in Chattanooga. We'd recommend eating at the nearby Cafe On the Corner and then trekking for 2 to 3 hours along the Bluff Trail to the top of the mountain (if you're feeling lazy, the Lookout Mountain Incline Railway will save your legs the trouble of taking you up).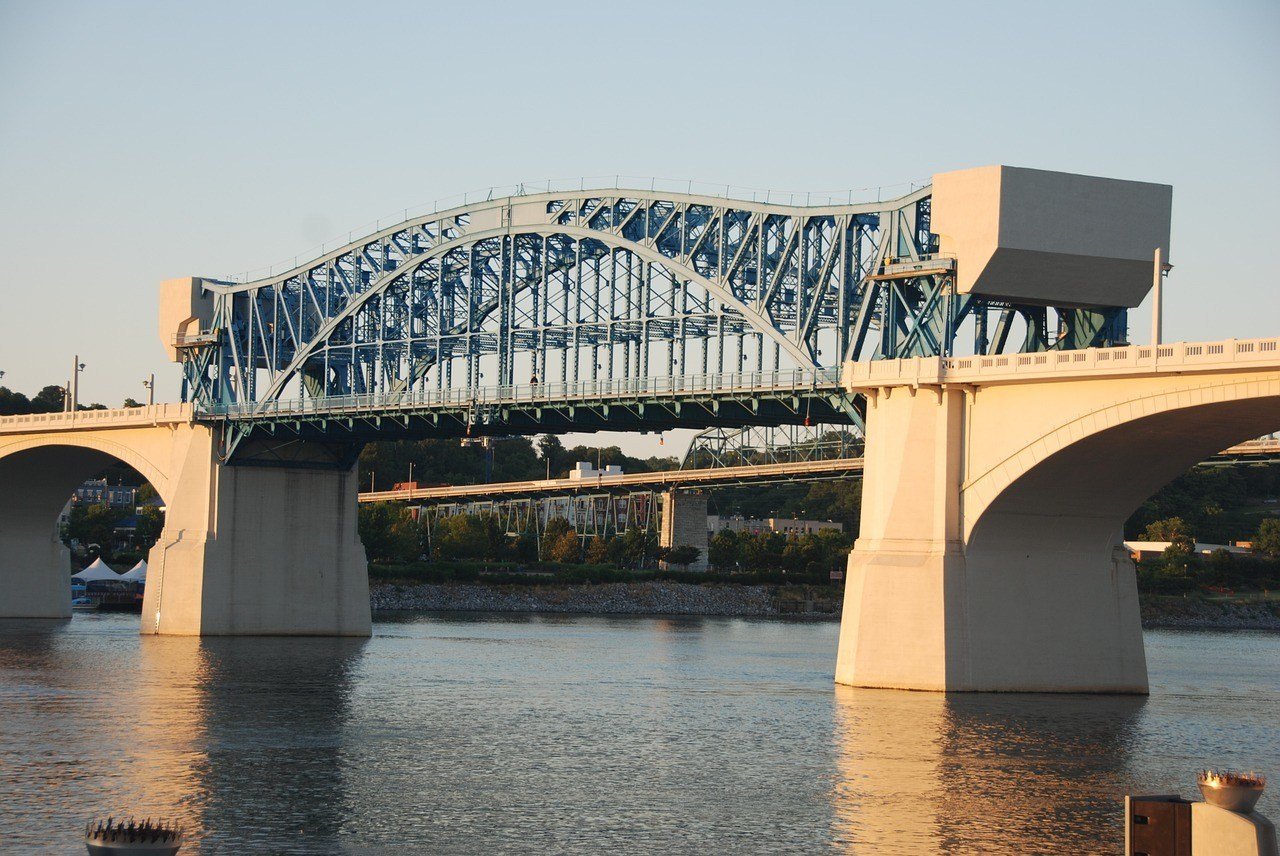 Whilst you're in the area, it makes sense to go have a peep at Ruby Falls, doesn't it? So take the railway back down the mountain and drive 6 minutes, where you can then take the elevator down to inside the mountain itself and be wowed by the (strangely) lit-up waterfall as it plummets in its subterranean setting. Pretty cool.
Once you're done being suitably impressed at Ruby Falls – which also features a few cafe options for your lunch – we think a trip to the city's Nature Center and Arboretum is in order. Stroll the trails, check out the log cabins, spot some wildlife, then head back into town for a bar crawl around Downtown. There are plenty of choices here, including HiFi Clyde's Chattanooga (complete with BBQ).
Day 3 – Creative Chattanooga
Begin your day in Chattanooga's Bluff View Art District. This is the perfect way to spend the morning of your third day in the city – and if you liked the whiskey barrel-aged coffee at Rembrandt's Coffee House, don't worry: there are pastries galore on offer here (they're freshly baked, too!). Wander the art district, a historical neighbourhood itself with gardens and galleries.
Later on the Creative Discovery Museum (11 minutes on foot from Bluff View) may be cool to visit. It's sort of for children, so if you're not with kids yourself or don't feel like being surrounded by them, then check out Songbirds Guitar Museum (20 minute walk, 6 minute drive) instead. Spend time either learning about science or pretending to be a rockstar. Take your pick of nearby lunch spots.
For your evening entertainment, catch a show at the very grand and very cool Tivoli Theatre. Make sure to check the schedule to ensure that you're seeing something you actually want to see – and to avoid being disappointed, definitely book ahead. Once you've applauded your way out the theatre, finish up at the swanky Mountain City and Club for dinner and drinks.
Don't forget your travel insurance for Chattanooga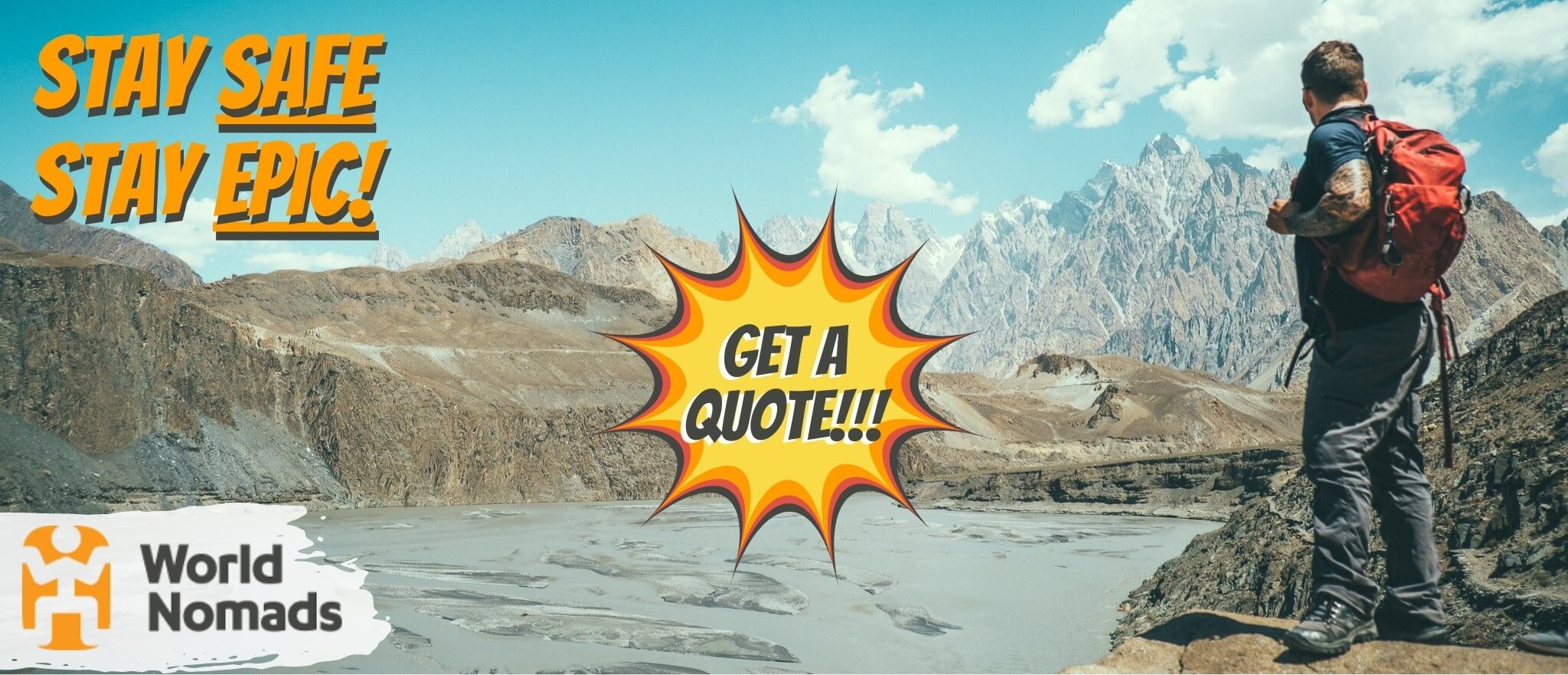 World Nomads' mission is to support and encourage travellers to explore their boundaries. They offer simple & flexible travel insurance, and safety advice to help you travel confidently.
They've been doing it since 2002 – protecting, connecting, and inspiring independent travellers just like you.
Get a quote below or read our in-depth review!
World Nomads provides travel insurance for travelers in over 100 countries. As an affiliate, we receive a fee when you get a quote from World Nomads using this link. We do not represent World Nomads. This is information only and not a recommendation to buy travel insurance.
FAQ on Things to Do in Chattanooga
Here are some quick answers to common questions about what to do and see in Chattanooga.
Conclusion
Chattanooga isn't exactly the United States' top destination, but still, a steady stream of tourists make their way to Tennessee to visit this riverside city, its famous bridge, the famous mountain, and the famous underground waterfall. There are a few famous things, but you might not be here for the famous: you might be here for the real, which you can definitely find in heaps here.
We made sure to include things in Chattanooga for everyone from couples to families so that, without fail, you can find something offbeat, local, or just plain cool to do in this city that tourists just won't get up to.
---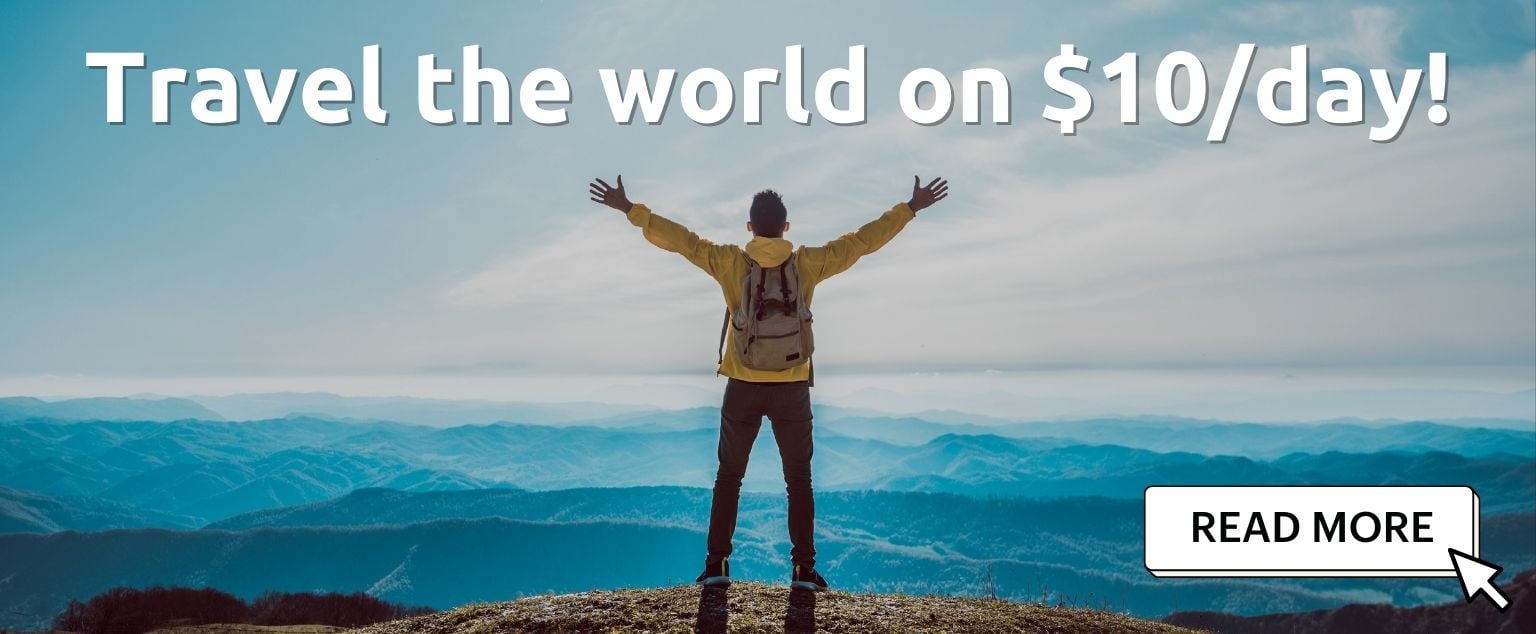 And for transparency's sake, please know that some of the links in our content are affiliate links. That means that if you book your accommodation, buy your gear, or sort your insurance through our link, we earn a small commission (at no extra cost to you). That said, we only link to the gear we trust and never recommend services we don't believe are up to scratch. Again, thank you!