Kansas City, Missouri is a great holiday destination! With more fountains than any other city in the US, its best known for its impressive historic buildings, jazz scene, and barbeque culture.
In Kansas City, tourism is a thriving industry — and for good reason! With a variety of activities and spectacular sights, there are many fun things to do in Kansas City by yourself, with your partner or even with the whole family! From tasting the best Midwestern beers at Boulevard Brewery to attending a Kaleidoscope arts workshop, there are so many fun activities to enjoy in funky KC!
That's not to say that Kansas, Missouri, is short on stately monuments. There are quite a few impressive museums that cover everything from military history to world art. We've gone ahead and provided a list of our favorite top things to do in Kansas City, to help you decide.
From honoring the dead of World War I to getting to know the best local eateries, there is an incredible variety of unmissable things to do in Kansas City!
One of the best ways to get to know Kansas City is to experience its culinary scene! There are plenty of local restaurants, with a reputation for excellent food.
Exploring a variety of popular tourist eateries and local jaunts is a great idea! Try Global Cuisines of River Market which is based on the idea of communal eating so you sit at a table with complete strangers. If you're in town on the first Friday of the month, Bella Patina's atmospheric offering is a must.
2. Experience Country Club Plaza
Country Club Plaza is one of the most popular places to hang out in Kansas! It's a bustling square that's home to a number of attractions.
The architecture is the main drawcard of this plaza: Spanish-style fountains, tiles, and statues are all over, making for fabulous photo opportunities! Country Club Plaza is also home to many shops and restaurants, so it's great for grabbing something to eat or drink and soaking up the atmosphere!
Exploring SEA LIFE Kansas in the heart of downtown is one of the most fun Kansas City things to do!
The aquarium has lots of kid-friendly activities so it's very popular with families but you definitely don't need little ones to appreciate the space! The marine animals are mostly species that are found in the nearby Missouri River. There are daily informative talks about specific species which helps to enrich the experience!
4. Learn About World War I
The National World War I Museum is consistently ranked as one of the top places to visit in Kansas City!
The museum centers the ordinary soldiers in its exhibitions, which are designed as if the soldiers were telling the stories themselves. One of the most beautiful features is the glass bridge that overlooks a display of 9000 poppies. This extraordinary sight is a tribute to the 9 million lives lost in the war!
Kansas is home to some of the best Midwestern distilleries and Tom's Town is certainly the most fun to visit!
Tom's Town is named after Tom Pendergast, a liquor businessman who ensured that there was alcohol flowing in Kansas, despite Prohibition. This distillery lives up to this spirit, making bourbon, gin, and vodka on-site. You can learn about this process, discover more interesting facts about Prohibition and taste some amazing cocktails!
6. Admire Amazing Artworks
The Nelson-Atkins Museum of Art has an art collection that spans thousands of years and over 35 000 pieces. This incredible collection is displayed in a beautiful feat of architecture, making a visit here one of the most essential things to do in Kansas City today!
The museum's warm welcome starts with free admission. One of the highlights is the sculpture park. You'll also find masterpieces by the likes of Caravaggio and Rembrandt!
7. Try To Escape From The Escape Game!
If you are after something challenging, immersive but totally then then the Escape Game Kansas City may be just what you are looking for. The Escape Game features a variety of different rooms which participants (that's you and your crew) must try to escape from by working as a team, solving clues and completing puzzles.
All games are designed to be suitable for everybody, from first-time players to experienced escapologists. No matter which one you decide to play, you're sure to have an absolute blast!
With LEGOLAND and a genealogy center in town, there are some truly unique Kansas City points of interest to explore!
Few people come to Kansas for LEGOLAND but once you're in town, it's worth checking this attraction out!
LEGOLAND Discovery Center is a parallel universe made entirely of Lego! Of course, there are plenty of chances to build your own lego figures, but there are also ready-made structures to admire.
9. Trace Your Family Tree
Visiting Midwest Genealogy Center is one of the most unique things to do in Kansas City! Here, you can access amazing resources to help build your family tree.
The center offers extensive databases of records that allow you to research your family line, as well as consultations with professional genealogists. There are also weekly talks that provide tips to tracing immigrant ancestors, and much more!
10. Admire 25-foot Books
As you approach the Central Library of Kansas City, you'll be blown away by what appears to be gigantic books outside! In fact, this is a mural that decorates the library's parking garage and is one of the coolest things to see in Kansas City.
The mural was commissioned by the library and locals voted on which books should be represented. Amongst the 22 books, you'll notice classics like The Lord of the Rings and Fahrenheit 451!
Kansas is relatively safe, although, like many other big cities in America, crime can be an occasional problem. So long as you're aware of what's what, you'll be just fine!
The areas around Prospect Avenue and Troost Avenue are particularly notorious for drug-related crimes, including muggings. Try to avoid this area (especially after nightfall) and if you do go, there is safety in numbers!
Read our tips for traveling safely before you fly and always get travel insurance. Check out our roundup of the best travel insurance.
Whether its music or a hearty barbeque, there are some truly fun things to do in Kansas City for adults!
Kansas City is known throughout America for its unique barbeques. That said, going to a barbeque restaurant is one of the best things to do in Kansas City!
Arthur Bryant's Barbeque is the most famous BBQ joint in town! The smoked meats are world-famous so you're in for a first-class meal. Joe's is another popular eatery to check out — it even featured in Anthony Bourdain's Parts Unknown!
11. Enjoy Live Jazz Music
Jazz is one of the major attractions in Kansas City — in fact, it's heavily responsible for putting the city on the map! Cocktails at a jazz bar make for a great, atmospheric night out.
For a truly epic late night, Blue Room is unbeatable. The performers are top quality and the audience is enthusiastic.
For a throwback to the heyday of jazz, Green Lady Lounge is your best bet. Leather banquettes, soft lighting, and passionate performers make it an unforgettable experience!
Now, deciding where to stay in Kansas City might be a bit tricky. There are over 250 different neighbourhoods to choose from. But don't worry we've got your back. Check out the overall best places in Kansas City.
Located outside the Manhattan city centre, this hotel provides easy access to KSU and for exploring the region. It has an indoor pool, wonderful staff and an airport shuttle for guests. Rooms are equipped with air conditioning, kitchenettes and private bathrooms. Enjoy a great selection of restaurants and cafes nearby.
This hotel is centrally located in Wichita. It is ideally placed for sightseeing and there are plenty of restaurants nearby. This three-star hotel has an indoor pool, a day spa, and free wifi throughout. All of this combined makes it our pick for the best hotel in Kansas.
In the quiet town of Topeka, is this artsy Bungalow just minutes from the best donut shop in the city and the happening art district of Downtown! It's a homely place and we'd consider it as one of the best Airbnbs in Kansas City. You will have the whole place to yourself, which is ideal when you are traveling with friends or your partner. After a long day of sight-seeing, be sure to grab a local craft brew and take a seat on the front porch, it's one of the most relaxing things to do this in this quiet neighborhood.
There are so many amazing Airbnbs in Missouri that have great access to Kansas City!
If you're visiting this pretty city as a couple, don't worry — there are some gorgeous Kansas City attractions that make for ideal dates!
12. Stroll through the City of Fountains
With more than 200 fountains, Kansas really deserves its title of 'the City of Fountains. Strolling around these fountains and watching them from a nearby bench are some of the top things to do in Kansas City for couples!
J.C. Nichols Memorial Fountain is one of the grandest fountains. It was built in Paris in 1910 before moving to a New York millionaire's mansion. Today, it's right in the center of town on Country Club Plaza!
13. Picnic in the Kauffman Memorial Garden
The Kauffman Memorial Garden is one of the most beautiful places to visit in Kansas City! The landscape is dotted with pretty plants, shady corners, and gushing water fountains — perfect for a picnic date!
The park spans over two acres and has over 7000 plants, as well as some beautiful water features and bronze sculptures! There are some great spots for a picnic. The secluded Secret Garden behind the conservatory is particularly romantic! Having a picnic here is certainly one of the greatest outdoor things to do in Kansas City!
Wondering what to do in Kansas City that won't dip into your budget? Kansas City is an incredibly affordable city, and many of the things to do in KC that we've already suggested are free! That said, here are a couple more free activities!
14. Browse the City Market
The City Market in Kansas is the largest farmers' market in the region, with more than 140 stalls. The hustle and bustle, alongside the great goods on sale, makes visiting one of the best things to do in Kansas. Apart from fresh produce, there are also unique souvenir shops! During the warmer months, the market runs events like live music and art classes. This is one of our favorite things to do in Kansas City in the summer!
15. Taste Awesome Local Beer
Boulevard Brewing Company is the largest brewery in the Midwest, shipping its beers to over 30 states in America! They offer free guided tours and tastings on Wednesdays and its one of our favorite hip things to do in Kansas City on a rainy day.
The tour includes a visit to the brewery facilities, a short video on how beer is actually made, a history of the company and some samples at the end. Tickets are available on a first-come, first-served basis. This is one of the most entertaining Kansas City activities so get there early to secure your ticket!
Books to Read in Kansas City
Their Eyes Were Watching God – One of the most important and culturally uplifting novels for the African-American community. Told through a series of flashbacks, which occur in mostly in Slave-era Florida.
The Great Gatsby – Fitzgerald's best book. Concerns the enigmatic and wealthy Jay Gatsby, his adventures, and his obsession with a woman.
Catcher in the Rye – One of the quintessential tales of growing up. Follows a young boy from Pennsylvania who runs away to New York in an open act of rebellion.
Are you looking for fun things to do in Kansas City with kids? Don't worry, there are some incredible activities that the whole family can enjoy!
Coco Key Water Resort has some of the best activities in Kansas City for kids! There are plenty of attractions to enjoy, even if you don't know how to swim.
There are water slides, a man-made river to float along in a tube, a pond where you need to keep your balance and hop from lily pad to lily pad, and so much more. There's even a shallow wading pool with water features and baby slides — one of the best things to do in Kansas City with a baby!
17. Make Cards and Other Crafts
Kaleidoscope is our favorite place to visit in Kansas City if you have young kids! This arts and crafts center is attached to the Hallmark Visitors Center and offers free workshops.
Hallmark provides children and their families with various materials from their manufacturing process. During a 50-minute session, you can turn these materials into beautiful pieces of art. The workshops run Monday to Sunday several times daily. These art sessions are lots of fun for kids and won't require too much work from parents!
Kansas City may have wonderful attractions but that doesn't mean you should neglect the surrounding area. The countryside around Kansas is breathtaking and is full of fun activities! Discover this beautiful are with our best day trips from Kansas City.
Relax at Lake Jacomo
One of our favorite things to do near Kansas City is to explore Lake Jacomo! Just half an hour out of the city, here you can enjoy the fresh air, as well as some great activities.
Surrounded by trees, Lake Jacomo is a peaceful and stunning spot. There are plenty of water-based activities to try out, such as windsurfing and boating. Fishing is also very popular. You can catch carp, striped bass and bluegill, amongst other species!
Try to come to one of the sailing regattas that the lake hosts. These are pretty, colorful sights and have a great atmosphere!
Drink Around the Somerset Wine Trail
The Somerset Wine Trail is one of the fastest-growing wine regions in America! Apart from the great wines, the trail also boasts great scenery, making it one of our favorite things to do outside Kansas City.
The trail is made up of four wineries, all of which have won awards. Somerset Ridge is the oldest and largest winery in the region. It boasts over 20 acres and 20 different kinds of wine!
The other three wineries are White Wind Farm, Middle Creek, and Night Hawk. The region is just about 30 minutes outside of Kansas City.
Overwhelmed by there being so many popular things to do in Kansas City this weekend? We understand, and have compiled the perfect itinerary to ensure you see the must-see sites with minimal walking and public transport!
Day 1
Start your day off at Country Club Plaza, an unmissable icon of Kansas City. Once you've strolled around the beautiful architectural features, head over the amazing art collection of the Nelson-Atkins Museum of Art! You can take a 20-minute walk or shorten the journey to eight minutes with Bus 55 or 40.
As you approach lunchtime, take the eight-minute walk from the Nelson-Atkins Museum of Art to the Kauffman Memorial Garden. There, you can enjoy a picnic or a leisurely stroll through the greenery!
In the evening, sample Kansas City's awesome jazz bars. Blue Room is on 18th Street, while Green Lady Lounge is in the heart of town on Grand Boulevard!
Day 2
First up, head to the National World War I Memorial, where you can learn about this devastating war through evocative exhibitions. Afterward, escape the gloom by visiting colorful LEGOLAND! It's a 13-minute walk via Grand Boulevard between the two attractions.
After LEGOLAND, it's time to get in touch with your creative side. That means attending a workshop at Kaleidoscope. It's literally just a four-minute walk away from LEGOLAND!
For a final attraction on your itinerary, explore SEA LIFE. The aquarium is just a four-minute walk from Kaleidoscope and is a relaxing place to get to know nature better!
Day 3
Today is all about things to do in Kansas City center. First up, admire the Central Library's mural of shelved books. Once you've marveled at this optical illusion and had a peek inside, head over to the City Market. It's just a 10-minute walk away. There, you can soak up the bustling atmosphere, catch a bite to eat and find some unique souvenirs!
Round off your day with a tour of Tom's Town Distillery! To get there, catch the MMAX bus. It's a six-minute ride down Grand Boulevard and then you have to walk five minutes to Tom's Town in Main Street.
Don't forget your travel insurance for Kansas City
World Nomads' mission is to support and encourage travellers to explore their boundaries. They offer simple & flexible travel insurance, and safety advice to help you travel confidently.
They've been doing it since 2002 – protecting, connecting, and inspiring independent travellers just like you.
Get a quote below or read our in-depth review!
World Nomads provides travel insurance for travelers in over 100 countries. As an affiliate, we receive a fee when you get a quote from World Nomads using this link. We do not represent World Nomads. This is information only and not a recommendation to buy travel insurance.
Here are some quick answers to common questions about what to do and see in Kansas City.
There are so many amazing places to visit in Kansas City that you're almost guaranteed to have a good time! Add in our awesome tips and itinerary, and you'll definitely cover the best things to do in Kansas City.
Kansas City's vibrant atmosphere embraces all kinds of travelers so whether you're a couple or a young family, you can have a good time here. History buffs, foodies, nature lovers — travelers with all interests, really.
Whether you're already in town or planning an upcoming trip, don't forget to bring our incredible list of things to do in Kansas City with you! And if you feel like adventuring further, be sure to look into some of our epic road trip ideas from Kansas City.
---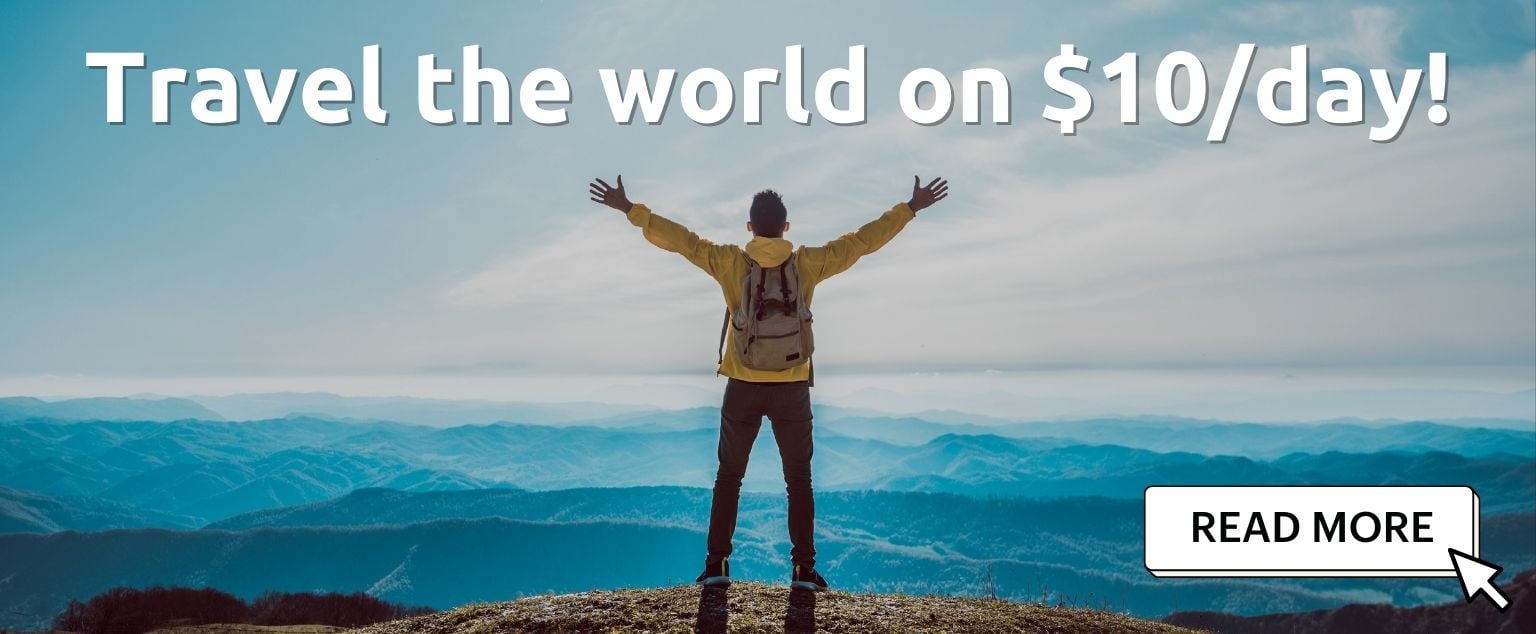 And for transparency's sake, please know that some of the links in our content are affiliate links. That means that if you book your accommodation, buy your gear, or sort your insurance through our link, we earn a small commission (at no extra cost to you). That said, we only link to the gear we trust and never recommend services we don't believe are up to scratch. Again, thank you!