With an incredible amount of history stretching all the way back to 43 BC, Lyon is one of France's oldest cities. It is also the nations third-largest city and is very well known as a centre of culinary excellence. Now that's saying something!
Obviously, being the huge city that it is (and with all those restaurants and markets), there are definitely a lot of things to do in Lyon. Exploring the Renaissance architecture of Vieux Lyon and hitting up anywhere that serves food is usually the top of most tourists' to-do lists when they plan a trip to this French city. But that's only scratching the surface; digging deeper reveals a local, authentic side to Lyon.
To help you discover the "real" side of this place, we have created this guide to the very best off the beaten track things to do in Lyon. This means that, with the aid of our list, you will be able to discover some amazing un-touristed areas, see some lesser-seen sights, drink with the locals, explore authentic neighbourhoods and soak up some great city views. If you're ready for all that, then let's do this!
Top Things to Do in Lyon
From seeking out the culinary delights, to hiking up to Basilicas', there is a lot of stuff going on down in Lyon. Let's take a closer look to see just what there is to do in Lyon.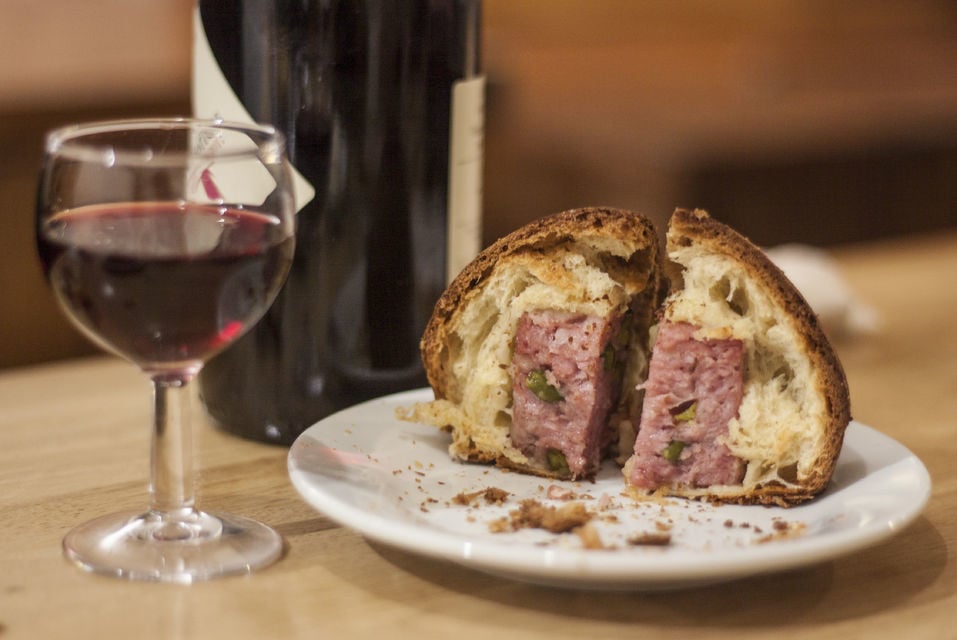 Lyon is pretty well known as a capital of food in France, a fact that – being France – is a big deal. Needless to say, this is the place for foodies to visit. Exploring what this gastronomic heavyweight has to offer for food, is definitely where you should start when considering things to do in Lyon. Dubbed "the stomach of France", Lyon is often the training ground for young chefs to learn their trade.
With this in mind, it's actually pretty difficult to find a bad meal in Lyon. Try saucisson brioche (a sausage in pastry), the tart lyonnaise (a red, praline tart), the delicious bresse chicken, and saint-marcellin cheese (soft goat's cheese), topped off with a carafe of local wine. Where? Head to the historic bouchons, rustic eateries with "Authentique Lyonnaise Bouchon" signs in the window.
2. Hike up to La Basilique Notre Dame de Fourvière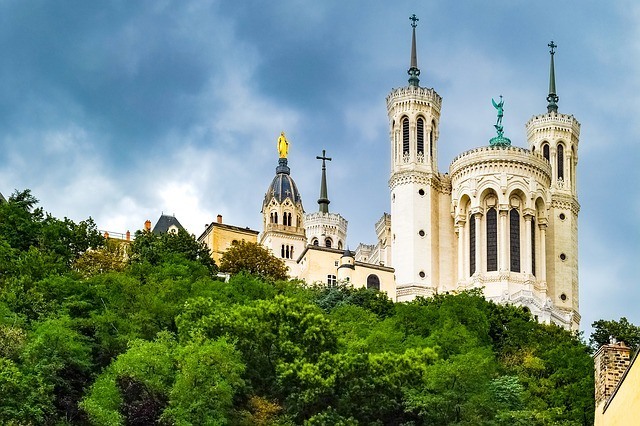 Yes, there is a lot of food to try out in Lyon but Lyon also boasts a whole lot of history and architecture. Literally one of the most unmissable things to do in Lyon, visiting La Basilique Notre Dame de Fourvière (you actually can't miss it) should be on your to-do list.
Sitting atop Fourvière Hill ("Praying Hill") in the Fifth District, the basilica was built between 1872 and 1884 and is a landmark of the city overlooking everything below. Inside, there are intricate mosaics, crypts and stunning stained glass, but also the view of Lyon from here is well worth a hike – especially early in the morning or early evening before sunset.
FIRST TIME IN LYON
La Presqu'Ile
La Presqu'Ile is the most central neighbourhood you can stay in Lyon. It includes the area around the city hall all the way down to the Perrache train station.
Places to visit:
Walk around the Place Bellecour, the largest pedestrian square in Europe
Check out some European painting masterpieces at the Museum of Fine Arts
Stop for a coffee on the Place des Terreaux and admire the Bartholdi fountain
We said that Lyon has a lot of history and, like all good historic places, it's got some amazing narrow lanes and secret passages to explore. In fact, in Lyon, there are around 400 of these and they're called (as you might have guessed) 'Traboules'. Trying to find these historic, hidden walkways is one of the best, off the beaten track things to do in Lyon.
But it can be tricky. They weave their way between buildings, over staircases, and across courtyards. Today there are 40 open for the public to discover. With the first Traboule appearing over 1,000 years ago in the 4th century AD, exploring the city via these old walkways is one of the coolest things to do in Lyon. Tip: Look out for the yellow and green markings with arrows.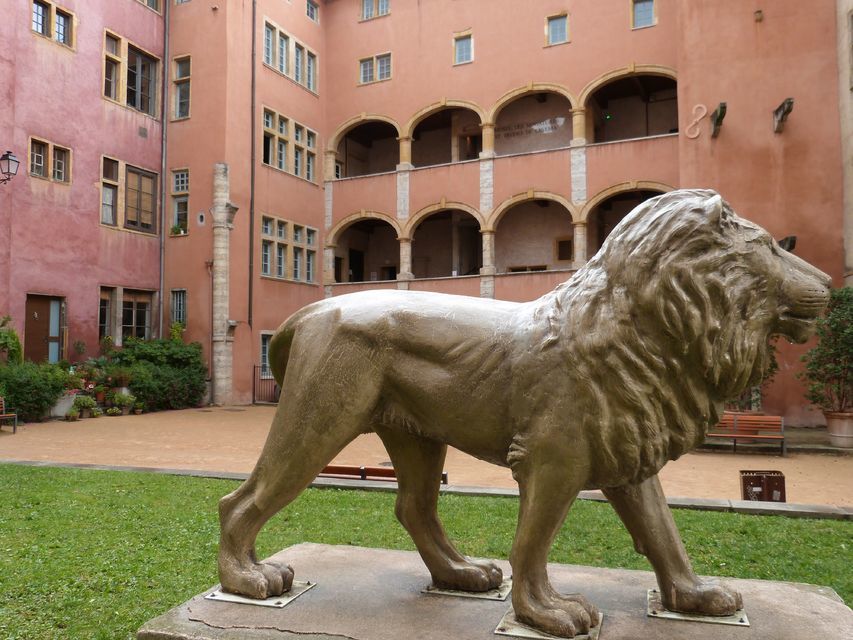 Vieux Lyon translates as "Old Lyon" and this is where you will find the oldest part of the city. In fact, many of the area's buildings and sites are UNESCO World Heritage Sites. This part of town dates back to the 16th century and features many examples of Gothic and Renaissance architecture.
It's divided into three areas: St Paul, St Georges and, at its centre, the St Jean Quarter. It's in the latter district where numerous famous buildings are waiting for you to discover. You will find the St Jean Cathedral and La Tour Rose ("The Pink Tower"), amongst others. Exploring Vieux Lyon is definitely one of the top things to do in Lyon.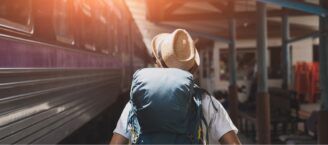 Unlock the The Broke Backpacker's GREATEST Travel Secrets
Sign up for The Broke Backpacker Newsletter to receive weekly tips on how to travel on a budget + a FREE copy of The Backpacker Bible!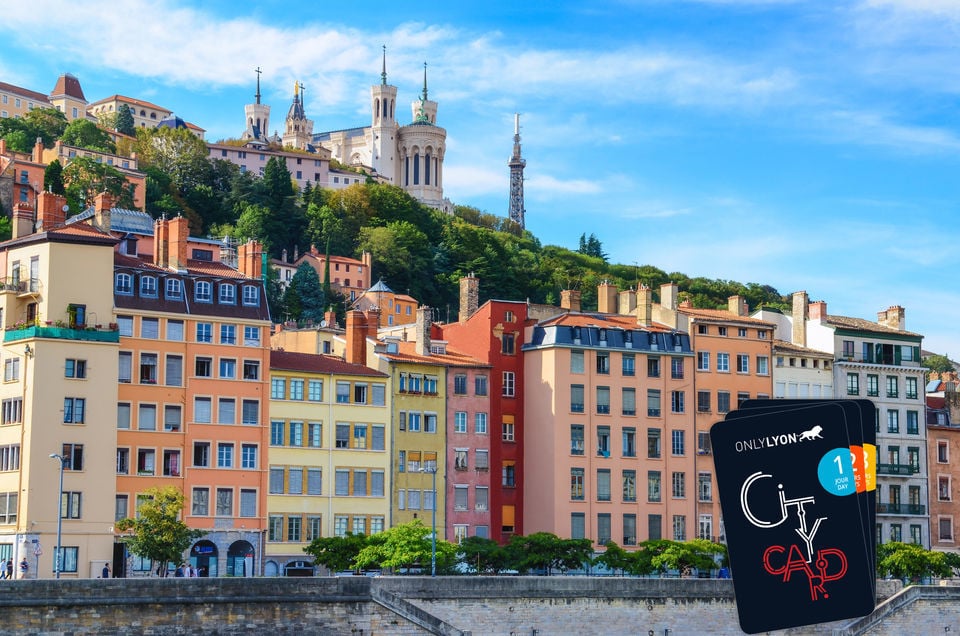 Though there are numerous museums, if you're looking for artsy things to do in Lyon, then this museum and gallery space dedicated to contemporary art should be high on your to-do list. There's plenty of exhibition space here, and not just in the galleries: you'll see it in the staircases and the entrance, too.
A symbol of the openness and the creativity of the city, the Contemporary Art Institute – or Musée d'art Contemporain de Lyon (MAC) – was first opened in the 1980s. Set between the leafy Parc de la Tête d'Or and the banks of the River Rhone, you will find the Contemporary Art Institute located across three storeys in the Cite Internationale quarter. We suggest booking tickets online.
6. Have coffee in the Place des Jacobins
When sightseeing has all got a bit much for you and you feel like taking a breather, we recommend making sure that you do this in the historic Place des Jacobins. Located in the 2nd arrondissement, this beautiful square was first developed in 1556, with the addition of the central fountain in 1856. You can easily see why it's a UNESCO World Heritage Site.
There are a fair few good cafes situated on the edge of the square where you can grab a coffee, a bite to eat, and simply watch the world go by. You can thank recent developments in 2011 for making the square the open, pedestrian-friendly green space with terrace cafes that it is today. Definitely one the most chilled things to do in Lyon.
Is This the Best Travel Backpack EVER???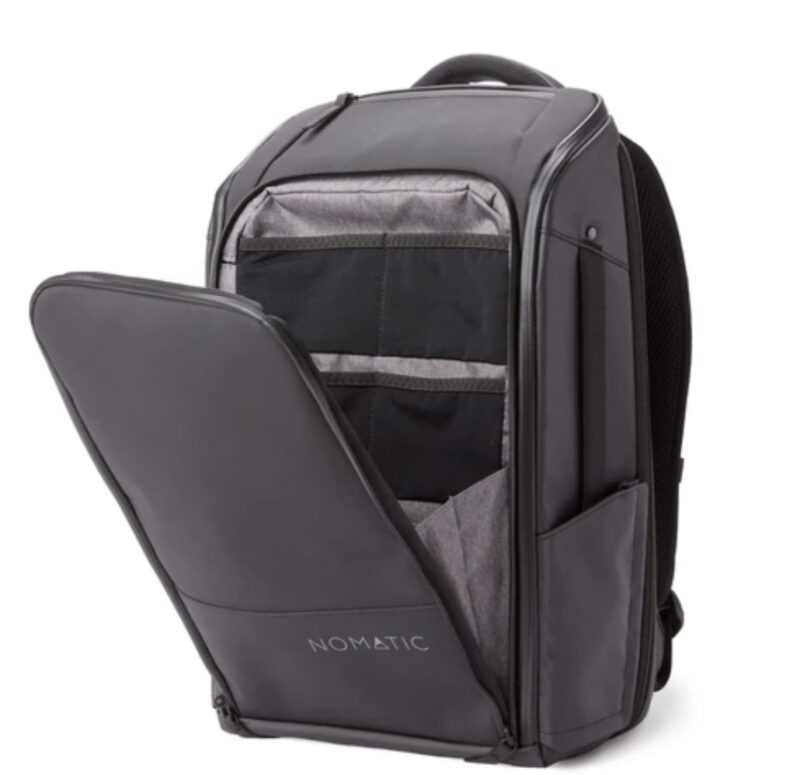 Unusual Things to Do in Lyon
Once you've seen the headline sights, it's time to dig a little deeper and peer beneath the surface. Let's look at the top unusual things to do in Lyon!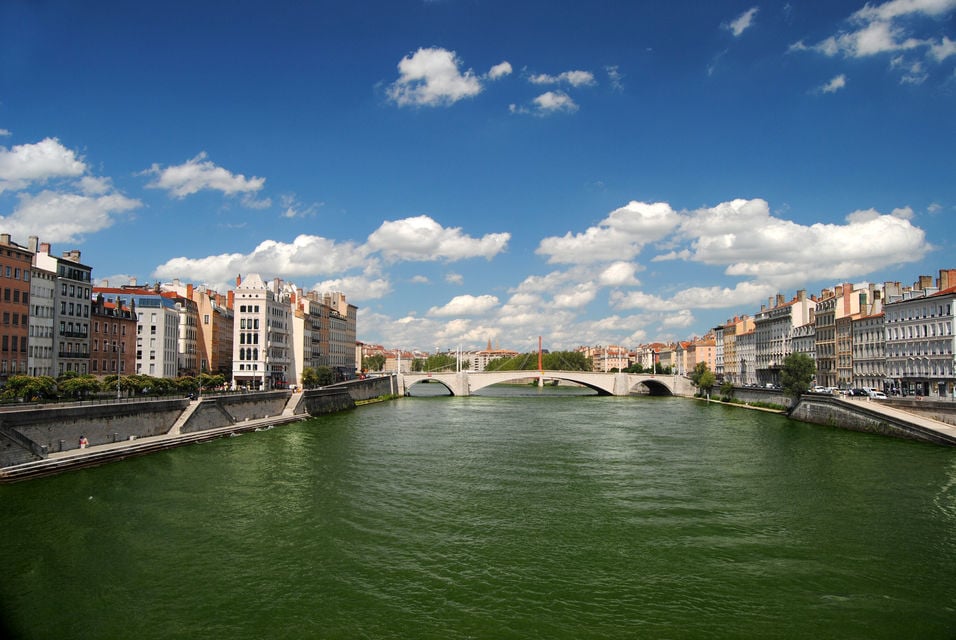 Dubbed in French the Musee Ampere, the Electricity Museum is situated in the estate that once belonged to Andre-Marie Ampere (1775 – 1836). If that name sounds familiar, it should: this guy gave his name to the "amp", the unit of measurement for electric current. So if you are looking for unusual, non-touristy things to do in Lyon, you should make a beeline to this place.
Situated in Greater Lyon, the museum is spread across 11 rooms. It's jam packed full of historical documents, plenty of information and artefacts such as electrostatic machines, telecommunications systems, generators, motors and early photovoltaic technology. The museum (successfully, we would say) shows how important Ampere was in the development of electricity. It's fascinating and educational.
8. Find the Mur des Canuts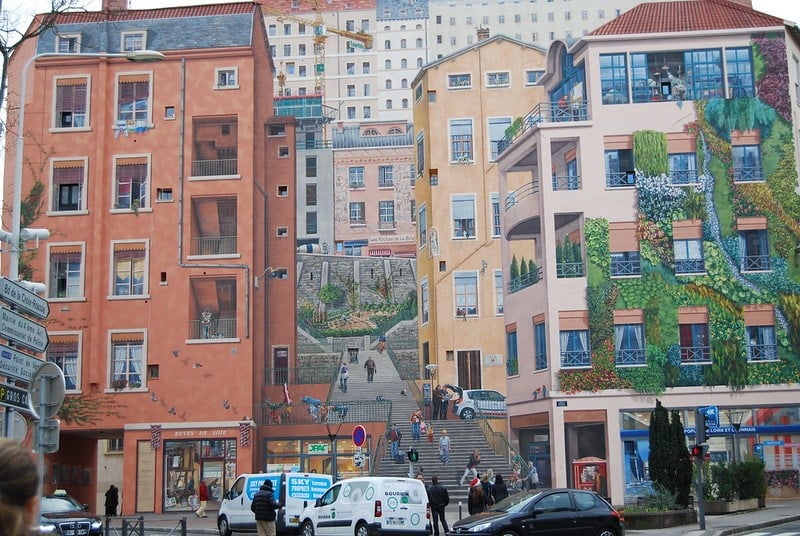 This vast fresco, taking up around 1,200 square metres on the side of the building, actually holds the title of one of the largest of its kind in Europe. It isn't the size that makes the Mur des Canuts worth a visit – it's painted in the trompe-l'oeil style, this huge painting literally tricks your eye into thinking you're looking at a 3D scene.
Mur des Canuts (canut meaning "weaver") was painted in 1987 to pay tribute to the normal, everyday life of the La Croix-Rousse neighbourhood: the former silk industry hub of the city. Once upon a time, half of Lyon's population was employed by the silk industry, but La Croix-Rousse is still known for being a hardworking part of town.
9. Soak up city views from the Parc des Hauteurs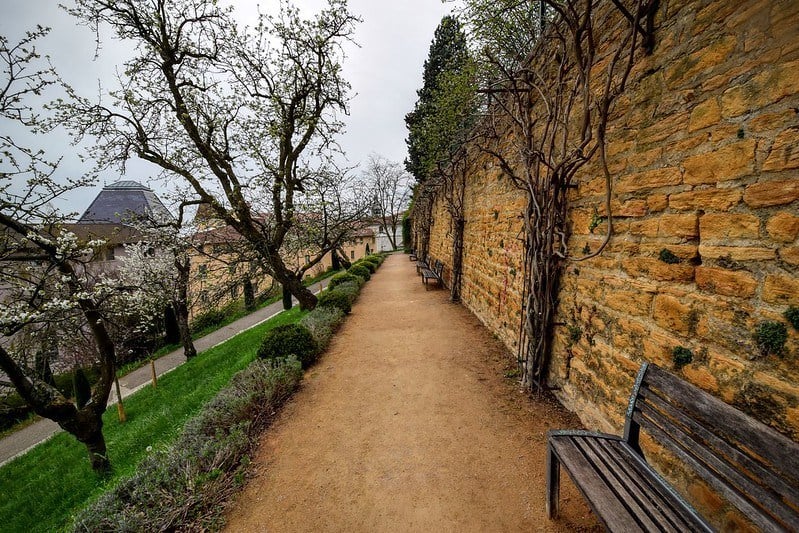 Parc des Hauteurs is a municipal park that runs from Loyasse Cemetery to the Montee de l'Onge, part of which covers an old tramway. The park itself is the perfect spot for a peaceful walk along the banks of the Saone River – simply walk across the Quatre Vents footbridge, along a viaduct, for amazing views of both the Saone and the Croix-Rousse district.
Definitely one of the best outdoorsy things to do in Lyon, the Parc des Hauteurs is a good place to take a breather. Come here to get away from the historic buildings of the city and the traffic and the tourists, and simply admire how it all looks from a vantage point above the sprawl. Walk down the hill through the beautiful orchards and rose gardens for extra scenery.
Safety in Lyon
Though one of the largest cities in France, Lyon is generally pretty safe. However, being a large, urban area, there are general problems.
Policing generally keeps most serious crime away from the biggest tourist sights, but pickpocketing and scams still exist. It's best not to trust any over-friendly strangers or people who approach you out of the blue. These sorts of things mean you should be especially vigilant in popular, much-touristed areas.
In addition, metro stations, as well as main train and bus stations can be a hotbed for pickpockets and petty thieves. Stay alert, keep your belongings close to you, and perhaps consider a money belt – to be on the extra-safe side!
Lyon has also experienced terrorist attacks in recent years. These understandably make people warier, but statistically, you have a higher chance of being killed by a toaster.
Weekends in Lyon can get a little rowdy, with people getting pretty drunk especially around Rue Sainte Catherine. If it feels overwhelming or you feel unsafe, remove yourself from the situation.
Other than that, Lyon is not a dangerous city, but like everywhere you should pay attention to your surroundings.
Read our tips for traveling safely before you fly and always get travel insurance. Check out our roundup of the best travel insurance.
Travel with peace of mind. Travel WITH a security belt.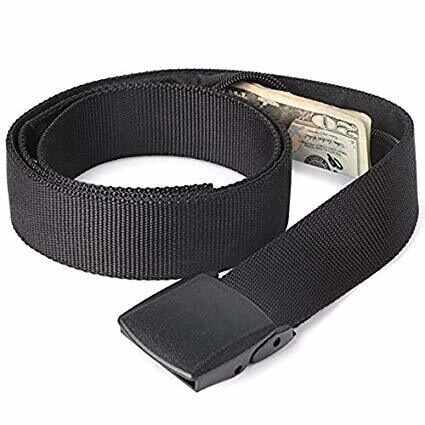 Custom-designed BY the Broke Backpacker FOR broke backpacking, the Active Roots Security Belt will keep your valuables safe no matter where you go.
It looks exactly like a normal belt except for a SECRET interior pocket perfectly designed to hide a wad of cash or a passport copy. Never get caught with your pants down again! (Unless you want to.)
Check on Amazon
Things to Do in Lyon at Night
Lyon is charming after dark. In case you have some left over energy from a hard day's exploration, check out these things to do in Lyon at night.
10. Take a night cruise
If simply walking around the town wasn't doing it for you, then a boat along the Saone and Rhone is in order. Then again, if you were looking for a thing to do in Lyon at night that involves eating at a restaurant, for something more unusual you could opt to hop on the Hermes Restaurant Boat (amongst others).
It's pretty cool. You get to set sail just as the city starts lighting up for nighttime, illuminating the ornate structures of Vieux Lyon as well as more modern buildings. It's a relaxing way to see the city, without having to worry about the crowds, plus you get to indulge in some of Lyon's speciality whilst you're doing it: food!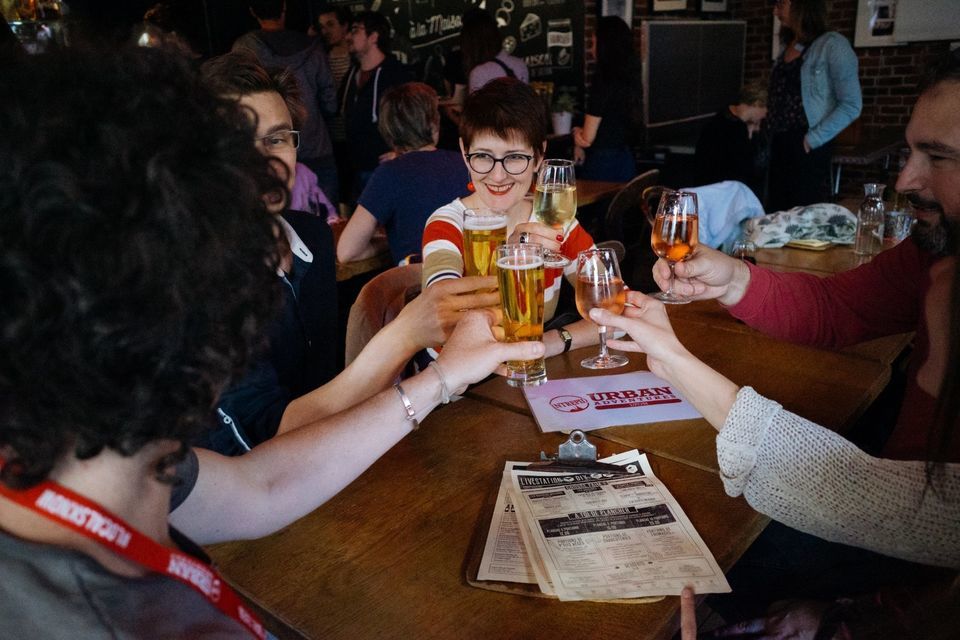 Lyon is a laid back, local city, but it can still be a little tricky to steer clear of the tourist traps. So if you really are looking for something non-touristy to do in Lyon, then head to one of the city's local establishments; it's here that you will find real people doing what real people do in Lyon (namely: eating, drinking and socialising).
There are a number of places that you can choose from, tucked away along the city's streets. But for somewhere particularly cosy, the Le Terrier du Lapin Blanc boasts a local crowd and a suitably homely feeling. Dam's Pub is another chilled local spot for a beer (or two). There's also Bar du Passage, with its jazz music and mural-covered ceilings for something a little different.
Where To Stay In Lyon
You'll need a good place to crash in Lyon. Check out these top picks for Where To Stay.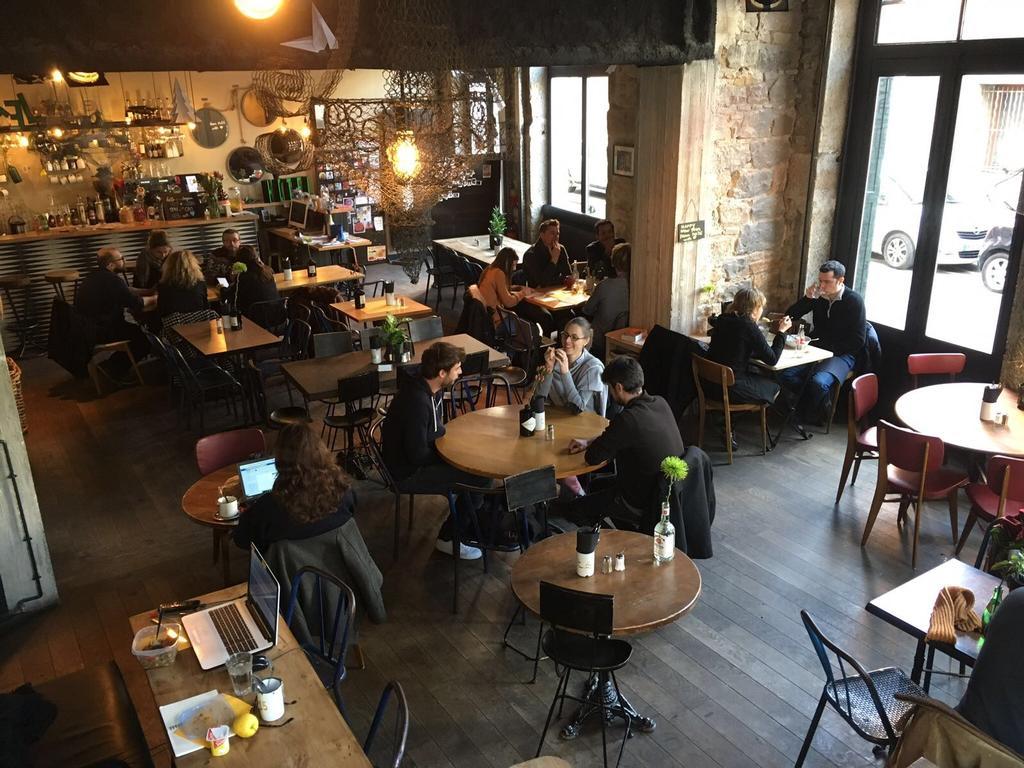 The Ho36 Hostel is located in the 7th district of Lyon, in the Guillotière area. It offers private rooms with an ensuite bathroom as well as single beds in mixed or female only dormitory rooms. The hostel also has a restaurant serving food all day, a bar at night and a room where guests can gather and get to know each other.
If you love hostels, you should check out our list of the coolest hostels in Lyon!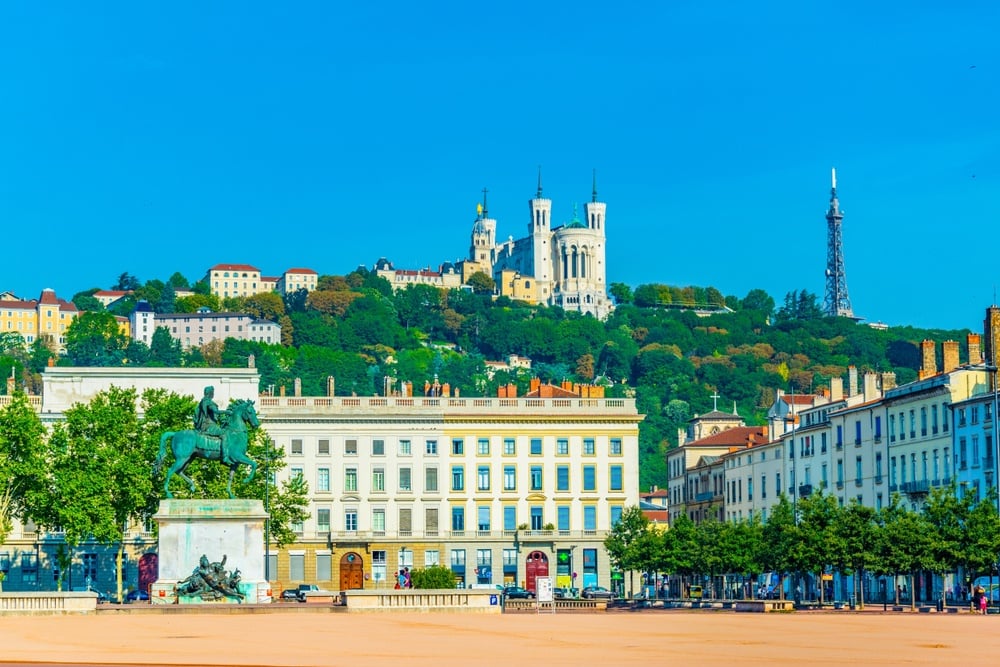 This small cosy and comfortable studio is ideal for first-time visitors in Lyon. With a very convenient location, it is only a minute's walk from Place Bellecour in a very charming French neighbourhood. Walk down and discover various restaurants, cafes, markets, shops and beautiful sights. Note that the common areas are shared with the hosts.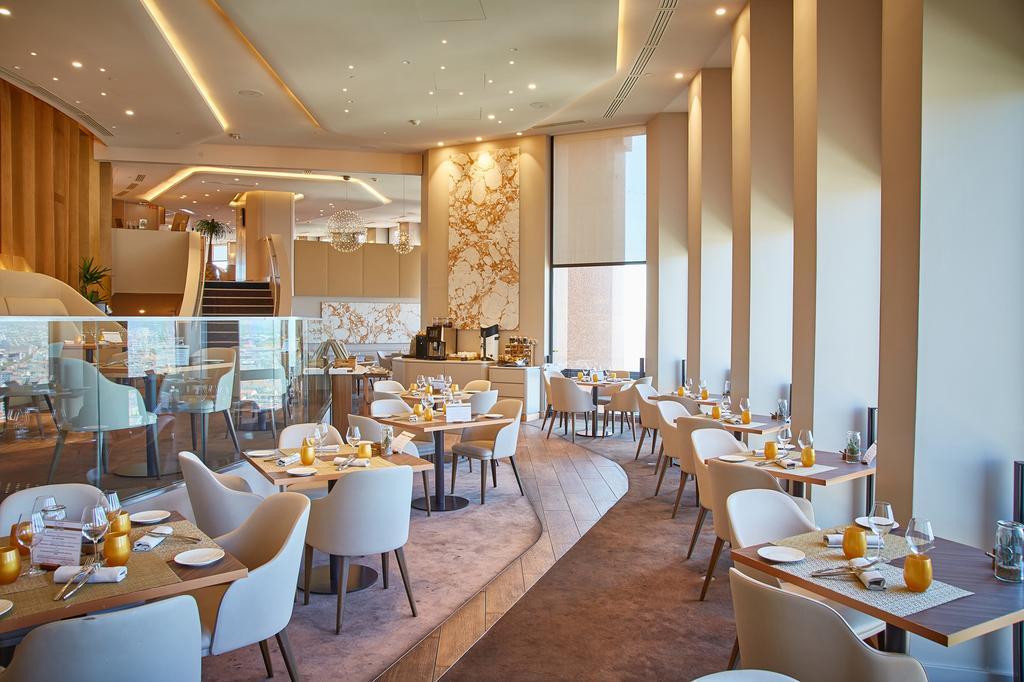 ocated in the iconic building dubbed as "the pen" by locals, it is just a stone's throw away from the Part-Dieu shopping centre and the Part-Dieu train station. Each room boasts wonderful views over the city, that can stretch to the Alps on a clear day.
Romantic Things to Do in Lyon
Fine French food, good wine and old buildings, Lyon is great for couples. Check out these top Romantic things to do in Lyon.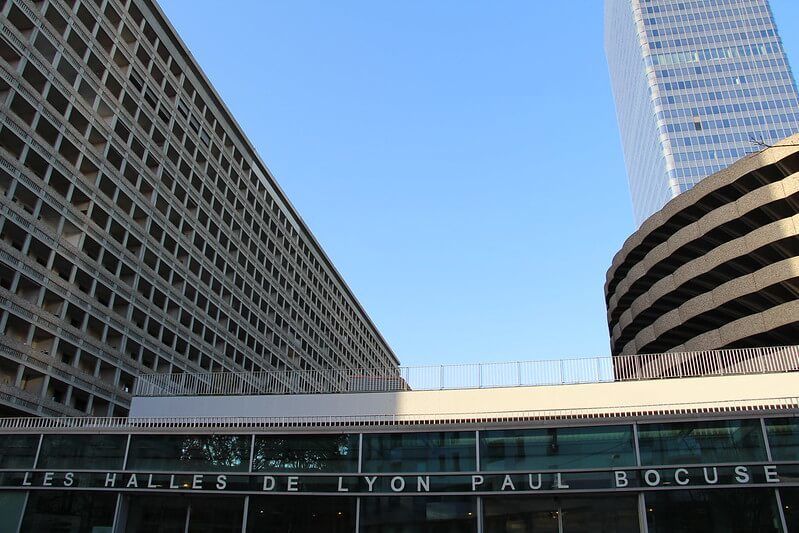 Les Halles Paul Bocuse is a marketplace that is, in fact, one of the reasons that Lyon is so famous for its culinary fare. Inside this historic covered market and food hall you can see all types of food on offer and, most importantly, try all types of food, too.
The trick is to get there early: that's when there will be the most vendors and the most hustle and bustle (you know, to get the full atmosphere). You'll find charcutiers, pastry chefs, fromagers, and wine specialists manning all the stalls, who will be more than happy to get you to grips with the speciality they're serving up. Get sample plates or have a full-on sit down meal. Awesome.
13. Have lunch on l'Île Barbe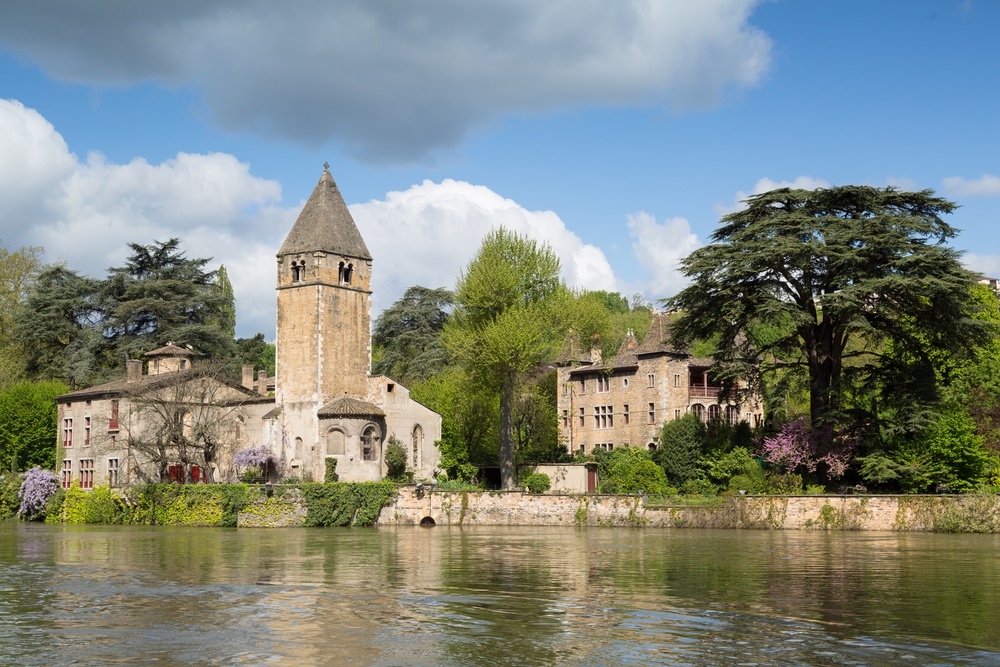 For one of the most romantic things to do in Lyon together with your partner, we would recommend heading over to l'Ile Barbe. This island in the middle of the Saone is a former commune of its own. It was annexed by the city of Lyon in 1963 and is connected by a bridge to the rest of the city.
With a name deriving from Latin meaning "Barbarian's Island", nothing could be further from the truth today. Stroll around and take in views of the city from all sides of this lesser touristed island. Most of all you should make sure you stop off at Auberge de L'Ile Barbe, a top restaurant where you can get some delicious food. Perfect for a couple's day out in Lyon.
Do You Need Travel Insurance?
Don't forget to sort your travel insurance! We've put together a roundup of Travel Insurance for backpackers – check it out here, or if you're low on time, get a quote from World Nomads, our favorite travel insurance provider.
Getting an estimate from World Nomads is simple – just click the button or image below, fill out the necessary info, and you're on your way!

Best Free Things to Do in Lyon
France isn't exactly cheap (although the wine is well priced). But when your wallet is empty, check out these free things to do in Lyon.
14. Take some snaps of the Metallic tower of Fourvière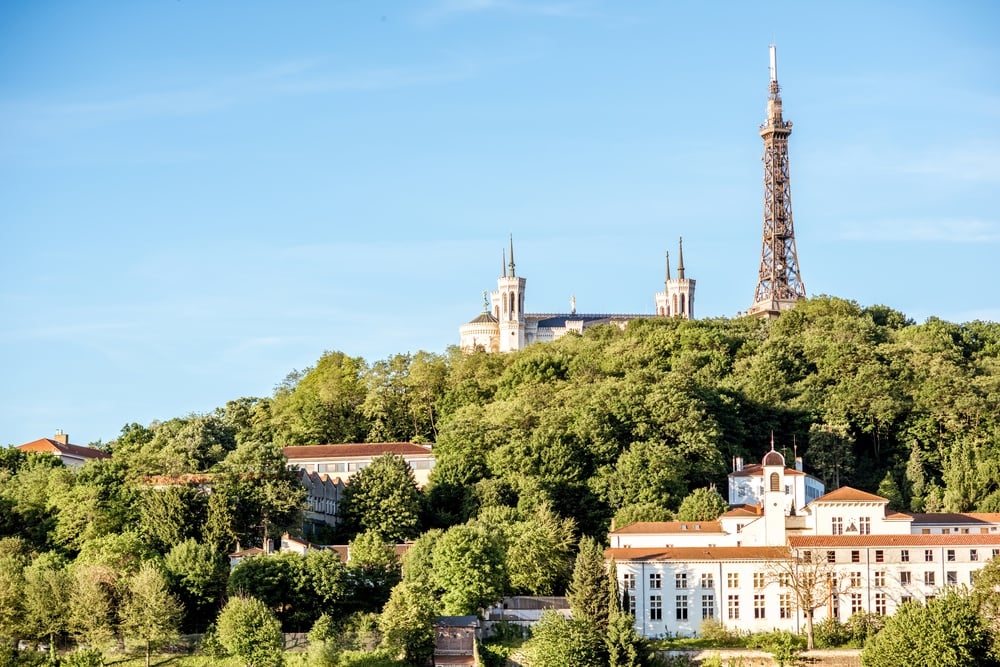 The Metallic tower of Fouvriere, built between 1892 and 1894, was built three years after the much more famous (and much bigger) Eiffel Tower in Paris. Still, this monument atop Fouvriere Hill still looks the part. It's an interesting slice of French history and is, naturally, one of the top free things to do in Lyon.
Built to balance out the religious symbolism of the neighbouring basilica, the 200-foot metal tower is literally just called "Tour metallique de Fouvriere. You used to be able to go up it in an elevator (22 people at a time, and with a restaurant at the top, too). Sadly, however, that stopped in 1953 and today, this landmark acts as a television mast. Still, though, it's an interesting sight.
15. Go for a stroll around Parc de la Tête d'Or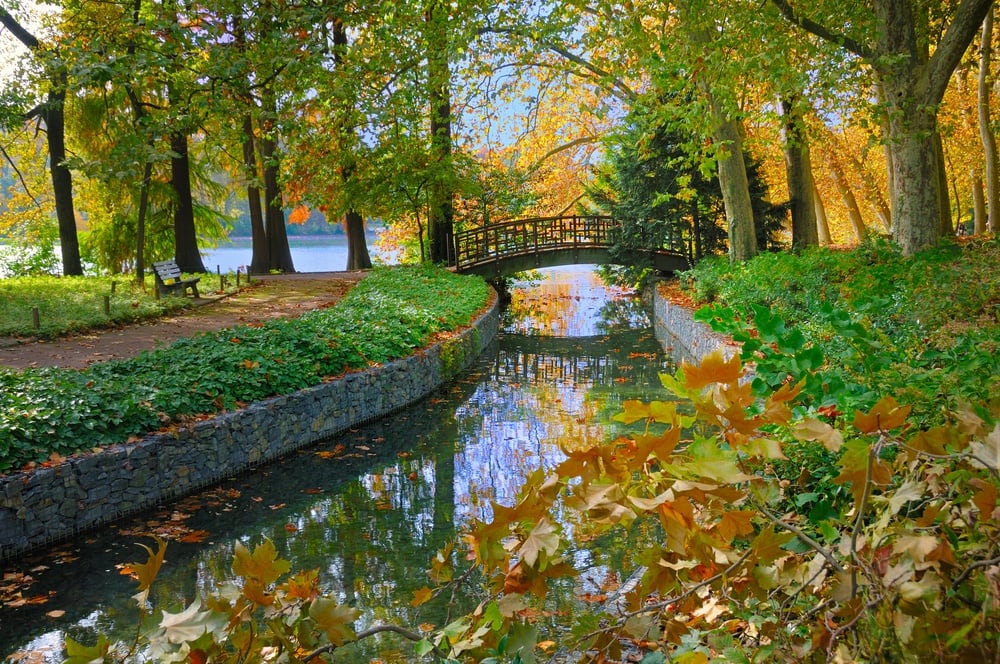 With a history dating back to the 1530s, Parc de la Tête d'Or opened as a public park in 1857. It's now a sprawling urban park that takes up 290 acres of the city in the classy 6th arrondissement and, if you're on a budget and you're looking for free things to do in Lyon, you should head here; it's a popular spot for locals to stroll, wander and otherwise explore.
It features rolling, grassy lawns, riverside walks, and a boating lake. There's also as a botanic garden, a zoo and even a velodrome, amongst many other activities. One of the top things to do in Lyon in summer, you could quite easily spend all day here, hitting up the main attractions, or simply finding a spot and staying put with a picnic.
Books to Read in Lyon
The Backpacker Bible – Get it for free! Learn how to ditch your desk and travel the world on just $10 a day whilst building a life of long-term travel with an online income. To inspire and help the next generation of Broke Backpackers, you can now grab 'How to Travel the World on $10 a Day' for free! Get your copy here.
A Moveable Feast — Fancy having a look into what life was like for expats living in Paris in the 1920s? If you yearn for the Golden age of the Lost Generation like I do, this Ernest Hemingway classic is a must read.
The Little Prince — Few novels have been as inspirational as "The Little Prince" by Antoine de Saint-Exupery. Now one of the most famous literary works of the 20th century, TLP is a true classic. Follow the tale of the Little Prince as he discovers the universe and learns lessons about life and love.
Satori in Paris — Satori in Paris is a rollicking autobiographical account of Jack Kerouac's search for his heritage in France and lands the author in his familiar milieu of seedy bars and all-night conversations. This book is one of ol' Kerouac's last novels.
Best Things to Do in Lyon with Kids
We were all kids once, even the French. Lyon is a great place to bring your whole brood and these are the best things to do in Lyon with kids.
16. Visit one (or both) of Lyon's two Roman amphitheatres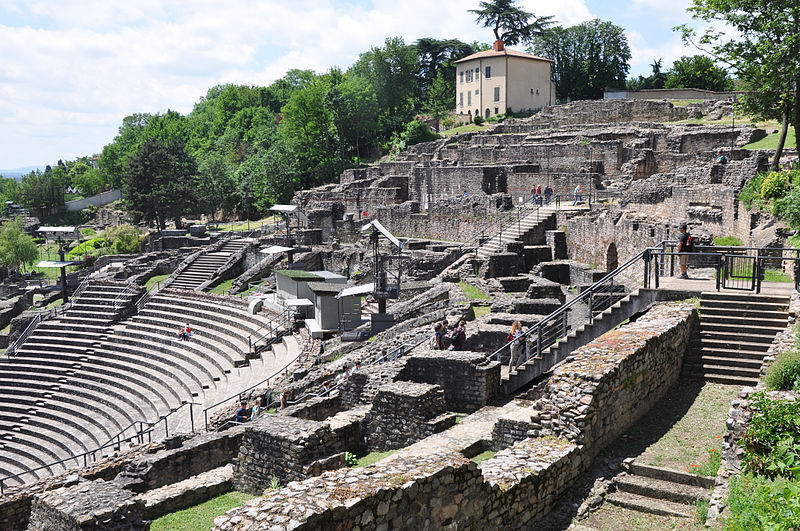 Formerly called Lugdunum, Lyon was once a territory of the Roman Empire and a pretty big deal when it came to provincial cities. One way that you can tell this is that the city boasts not one, but two amphitheatres, which easily shows you just how long that Lyon has been in existence for (over 2,000 years). It's bound to spark children's imaginations, making it one of the top things to do in Lyon with kids.
The Amphitheatre of the Three Gauls, dating back to 19 AD, is located at the bottom of La Croix-Rousse Hill and features some pretty amazing inscriptions. The other, situated in Fouvriere, is even older: it was first built in 15 BC and still puts on concerts in the form of the Nuits de Fouvriere, a summer event of music, theatre, dance and other performances.
There's no way that your children aren't going to love hopping aboard the mini tram that winds its way around the best sights and attractions of the city. It's easily one of the best things to do in Lyon with kids in tow. It's not only fun, it also heads up the slopes to save little legs from getting over-tired (or overly hungry, too).
This cute tram resembles the former Croix-Rousse Cable Car. Except of course, for the panoramic roof which allows you to see what's going on without having to crane your necks out the window, with enough room for you to marvel at all the ornate buildings of the city. Grab yourself some tickets and take a ride. It's a perfect way to introduce children to Lyon if you've only got a couple of days in the city.
Day Trips from Lyon
So there you have it: a whole load of awesome things to do in Lyon. But although this historic city has a lot going on (especially in terms of food), there is still a ton of things waiting for you to discover on the doorstep. We've got together a couple of the best day trips from Lyon.
Leave the sights, sounds and crowds of Lyon behind and head out to wine country. Specifically, this day trip from Lyon will be taking you to Beaujolais, a famous wine-producing region that is known for, well, Beaujolais wine. It's a must for wine lovers (trust us!).
Not only will you get to try a load of wine if you hit up some of the vineyards here, you will also get to explore an utterly charming region of Southern France. Here you will find charming medieval villages, such as Oingt, which you will wind through on the way to family-run wineries. Whilst you're in Oingt, make sure you get to sample a machon – the traditional breakfast of the canuts, or the silk workers.
Uncover Vienne's Roman ruins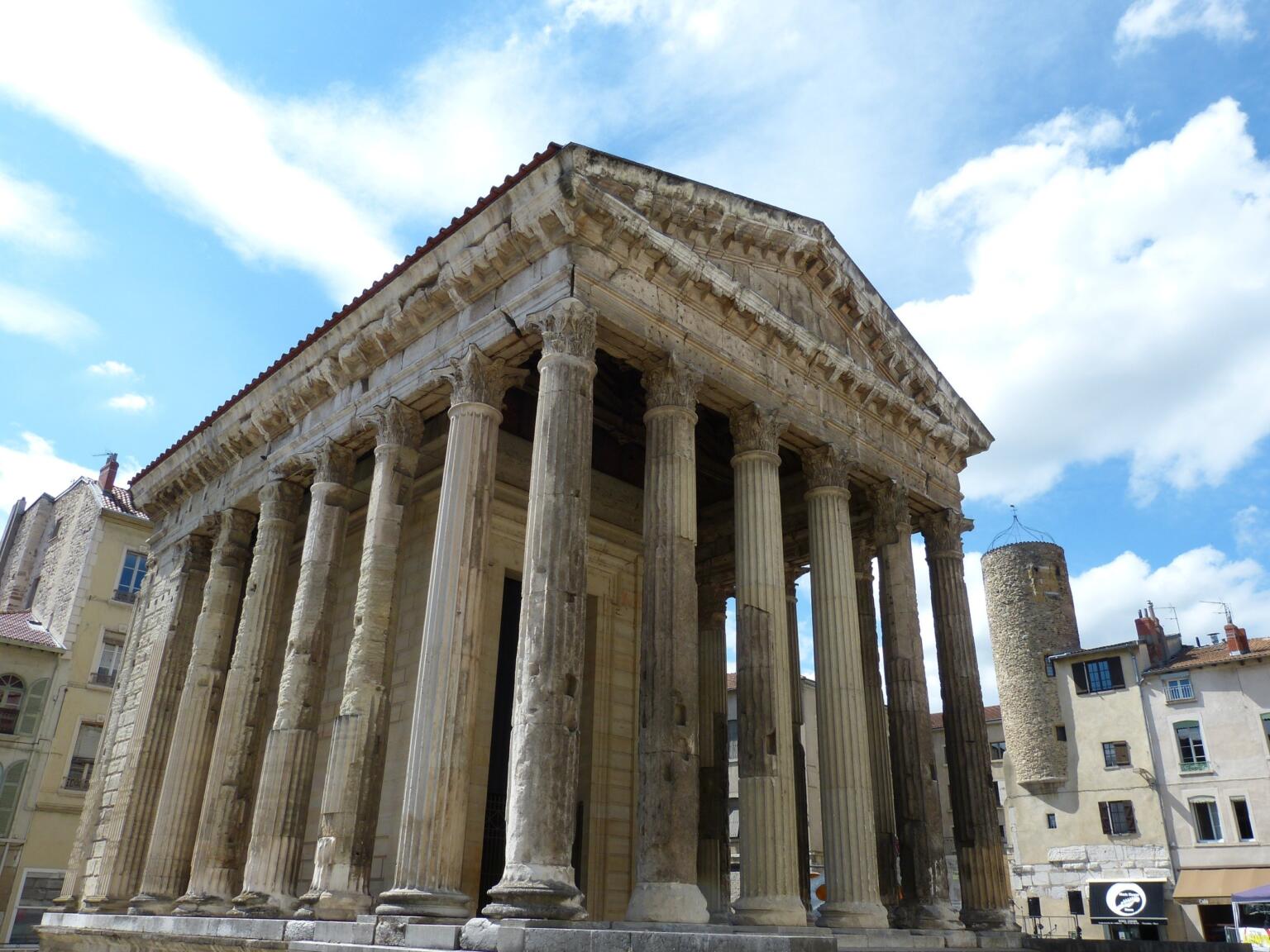 Lyon isn't the only place in France that has a whole lot of Roman heritage to explore. For history buffs and architecture seekers alike there's nearby Vienne to consider. In fact, Vienne – much less visited and generally less busy than the city of Lyon – is just a 20 minute train ride away. This is a great little excursion if you feel like getting out of the city on a day trip from Lyon to escape.
Vienne became a Roman colony in 47 BC, under Julius Caesar, and today there are some amazing remnants and relics of the past that point to the two millennia of history at work here. The main things to see here are, the Temple of Augustus and Livia, a monument known (fittingly) as the Pyramid and an early Romanesque church of St Peter (5th century AD). There is also an ancient amphitheatre (still used to this day).
3 Day Lyon Itinerary
Lyon is the sort of city that will have you very busy. There are thousands of years of history, an incredible food scene, hidden passages, and more, to explore. So it's important to know what you want to do, when you want to do it. Sound tricky? Of course it does, so we're helping you out with this very handy 3 day Lyon itinerary.
Day 1 – Historical Lyon
Being the historic city that it is, your first day in Lyon should be all about exploring and learning about the historic credentials of this French city. To get a good lay of the land from up high, head to La Basilique Notre Dame de Fourvière. Grab a pastry at nearby Pignol Fouvriere, admire what the locals call "the upside down elephant", see what it's like inside, enjoy city vistas from this viewpoint.
To get back down to the city, it's time to wind your way through Parc des Hauteurs, making sure to stop off to check out the statues and chill out in shady seating areas if you feel like it – oh, and to snap awesome pictures of the view (and the cathedral from a different angle) too. Head to Vieux Lyon, which is where you'll be spending the afternoon soaking up sights via the cool old passageways, Traboules.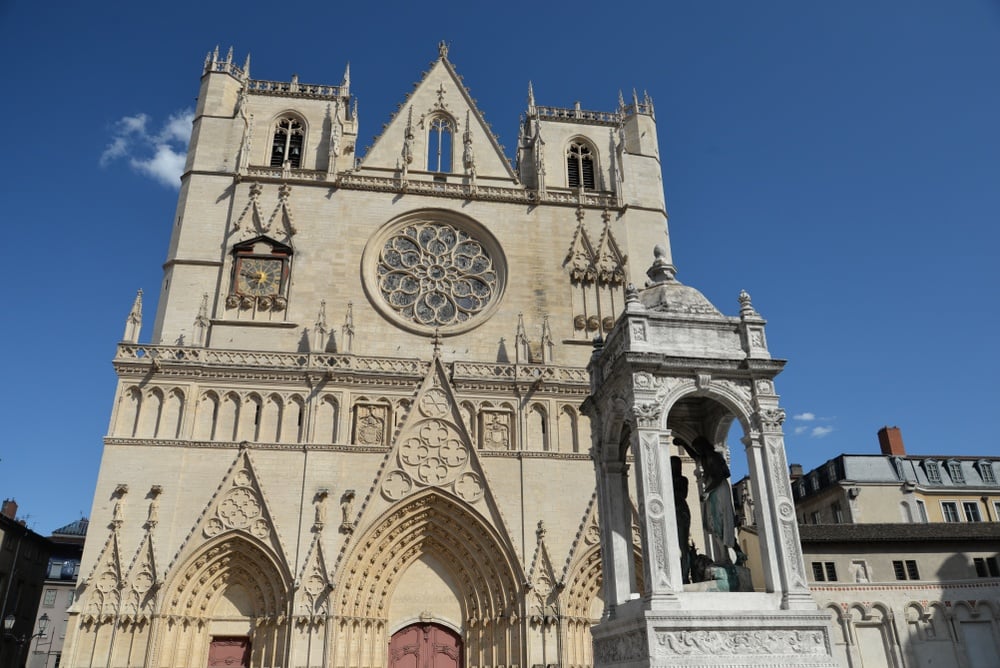 It's a 20 minute walk from the park to Old Lyon. Once you're there, you may want to grab something (very tasty) to eat at the rustic eatery Le Laurencin and start your exploration. There's St Jean Cathedral for one thing, and La Tour Rose, for another, and cobbled streets like Rue du Bœuf to discover. Dine at Les Fines Gueules (a traditional bouchon) and drink at The Smoking Dog next door.
Day 2 – Laid Back in Lyon
Start your second day in Lyon with an easy wander to the 16th century Place des Jacobins. This historic square is a great place to sit and watch the world go by with a coffee and some breakfast, so we would recommend heading to one of the fine establishments here: Le Pain des Jacobin is a great, family-run bakery. When suitably fall, simply stroll around the square, soaking up the beauty of it all.
From here it is a half an hour stroll through the city along the banks of the Rhone – a great thing to do in Lyon by itself, if we're honest – until you get to Parc de la Tête d'Or in the 6th arrondissement. This park is huge, so take your time admiring the cool botanic garden, strolling the many pathways, and maybe even take a boat out on the boating lake. If you're hungry for lunch, then head to l'Ile Barbe.
Once you are on the island – which is a 12 minute drive (Uber, 15 Euros) away from the Parc de la Tete d'Or – locate your fancy lunch spot at Auberge de L'Ile Barbe. Once you're full of the delicious food they serve up here, explore the island and appreciate the pretty natural setting of it. Once night falls, it's time for your cruise along the Rhone; make sure you book a reputable boat (Hermes is good) and enjoy.
Day 3 – Local Lyon
Your third day in Lyon is will be off to an amazing start if you, first of all, make your way to Les Halles Paul Bocuse (named after 3 Michelin-starred chef, Paul Bocuse). Go as early as you can (opens at 7 am) to catch all the vendors. Get yourself a tasting plate or sit down for a meal of whatever you feel like. Take your pick of whatever looks good – trust us: it won't disappoint. There's even a cheese bar!
After this, take a half an hour stroll to the Croix-Rousse district, which is where you will find the hyperreal (and very, very impressive) Mur des Canuts – a huge, trick-of-the-eye fresco paying homage to this former silk workers' hub. This area also happens to be a pretty local, pretty authentic part of Lyon, so choose a cafe like Cafe Canut (with friendly staff) for a snack, a coffee, or lunch.
Then after this, it's onwards to one of Lyon's Roman ruins, Amphitheatre of the Three Gauls, which is around a 15 minute walk from your last stop; then it's 26 minutes on foot from there to the Ancient Theatre of Fouvriere for yet more Roman history. As evening falls, make your way towards Le Terrier du Lapin Blanc (1st arrondissement) for a homely, local place to drink and eat for the night.
More Great Resources
Conclusion
Lyon is already well and truly placed on the map. It's the 3rd largest city in France. It's world-famous for its gastronomic credentials. It's got a whole lot of history to soak up. Because of that, finding some of the top things to do in Lyon is not exactly difficult – it's finding the authentic stuff that can be a little harder, which is why we made this epic guide.
Travelling to a city doesn't have to mean doing exactly what your guide book tells you. If you're a curious traveller, you'll prefer a balanced list of popular and lesser-known sights (much like ours) to really bring a destination into life.
---
Find out how YOU can support the site.
We work hard to put out the best backpacker resources on the web for free! It's all about helping out our tribe of awesome backpacker readers (that's you!). Please visit the link to find out how you can help keep the site going 🙂
For the sake of transparency, some of the links in our content are affiliate links. This means that if you book your accommodation, buy a piece of gear, or sort your insurance through our link, we earn a small commission at no extra cost to you. We only link to stuff that members of the Broke Backpacker team has actually used and never endorse products or services that are not up to scratch. Thanks for your support!