Oslo is the cool capital of Norway that is packed with attractions and reasons to visit. From ogling some odd sculptures and checking out the art of Edvard Munch, to discovering the Viking credentials of the city, you will scream with delight when in Oslo!.
As you may be able to tell, there are a whole load of things to do in Oslo. You'll find a lot on offer in this Scandinavian city, which is as famous for its cool sense of design as it is for its history. But if you feel like getting away from the big sights and the top tourist draws, it is actually surprisingly easy to do so, so you can enjoy a trip to the city without feeling too much like you're on a conveyor belt.
That is exactly why we have created this list of unusual, strange and wonderfully off the beaten track things to do in Oslo. From exploring the city's hipster side, visiting the house of a famous playwright, to finding the best coffee in town and a (very) well-hidden cocktail bar, you're going to find a whole lot of cool in this city that'll have you wishing you were in town for a little longer.

Unlock Our GREATEST Travel Secrets!
Sign up for our newsletter and get the best travel tips delivered right to your inbox.
Top Things to Do in Oslo
If you are backpacking Norway then chances are you will pass through Oslo. And there is a lot to do in Oslo. Let's start with the unmissable, headline attraction and work from there shall we?
1. Set sail for the fjords
You can't visit Norway without seeing the fjords – they are a true highlight of visiting Scandinavia. To truly appreciate the stunning natural environment that this country is blessed with, one of the most unmissable things to do in Oslo would be to take a day trip to experience some of the stunning fjords for yourself.
Ok, so you may not be able to visit the most famous fjords in the country (they're really far away), but the nearby Oslofjord offers up a chance to check out the inlets and sounds of the sea. A boat trip along this stretch of water is definitely in order, we would say, as you also get to soak up some of the city's best bits without walking anywhere.
2. Explore the historical district of Kvadraturen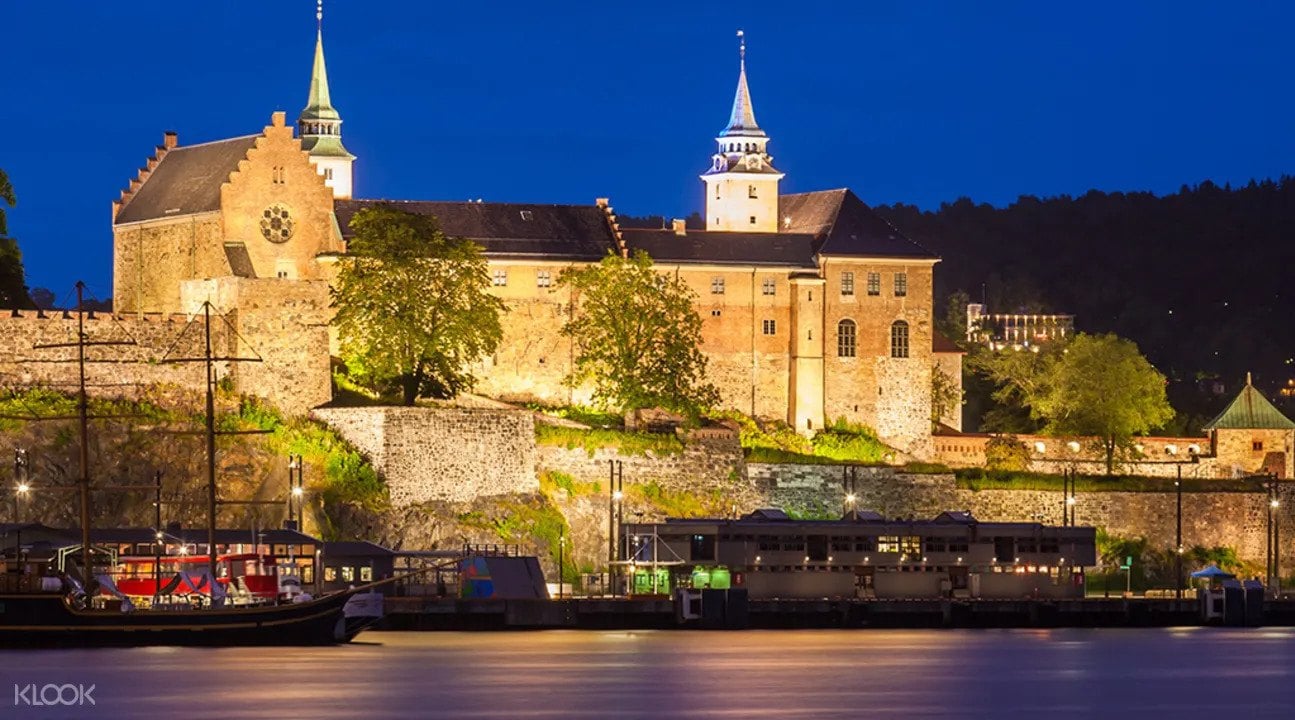 Getting to grips with the history of Oslo is made very easy by simply making a beeline to Kvadraturen. If you've only a got a few days in the city, this is definitely the district you should be hitting up first. A stroll along the main street, Karl Johans gate, will be all you need to take in some of the biggest historical sites of the city.
You'll get to amble past such attractions as the Oslo City Hall, the historic buildings of Oslo University, the Royal Palace, Parliament Building and even the National Theatre. There are number of different architectural styles to admire as you go, as well as plenty of cafe's to dip and out of. Definitely one of the top things to do in Oslo.
FIRST TIME IN OSLO
Sentrum
The Sentrum is the center of Oslo and it's the best choice when you're deciding where to stay in Oslo for your first time. This area contains everything you'll need or want to see and experience for a short or longer trip.
Places to visit:
Take in Oslo's culture at the National Theater and the Oslo Opera House.
Explore the art at the Great National Gallery.
Take a guided tour of Oslo's Royal Palace.
3. Treat yourself to an urban sauna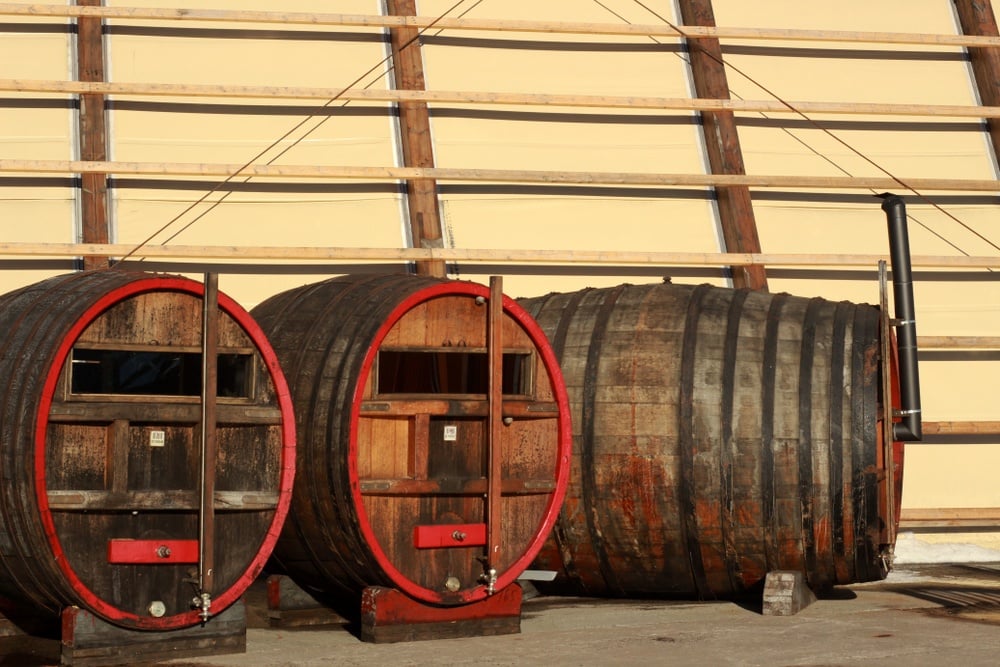 As far as Norway is concerned, saunas are a big deal. And though it may be Finnish in origin, it's definitely part of the culture here to get warm and toasty in a sauna. Oslo, as you might imagine, comes complete with a whole load of different saunas to try out. Yes, the urban saunas are surprisingly cool (like, who knew saunas could actually be cool?) in Norway's capital, so let's have a look at a few of them.
There's SALT – one of the largest saunas in the world-slash-nomadic art project, complete with weekend afterparties; KOK, a sauna boat; alternatively, try out Oslo Sauna Raft, which literally floats out at in the fjord. Certainly one of the more unusual things to do in Oslo, but all the same definitely one of the coolest!
4. Unearth Oslo's culinary delights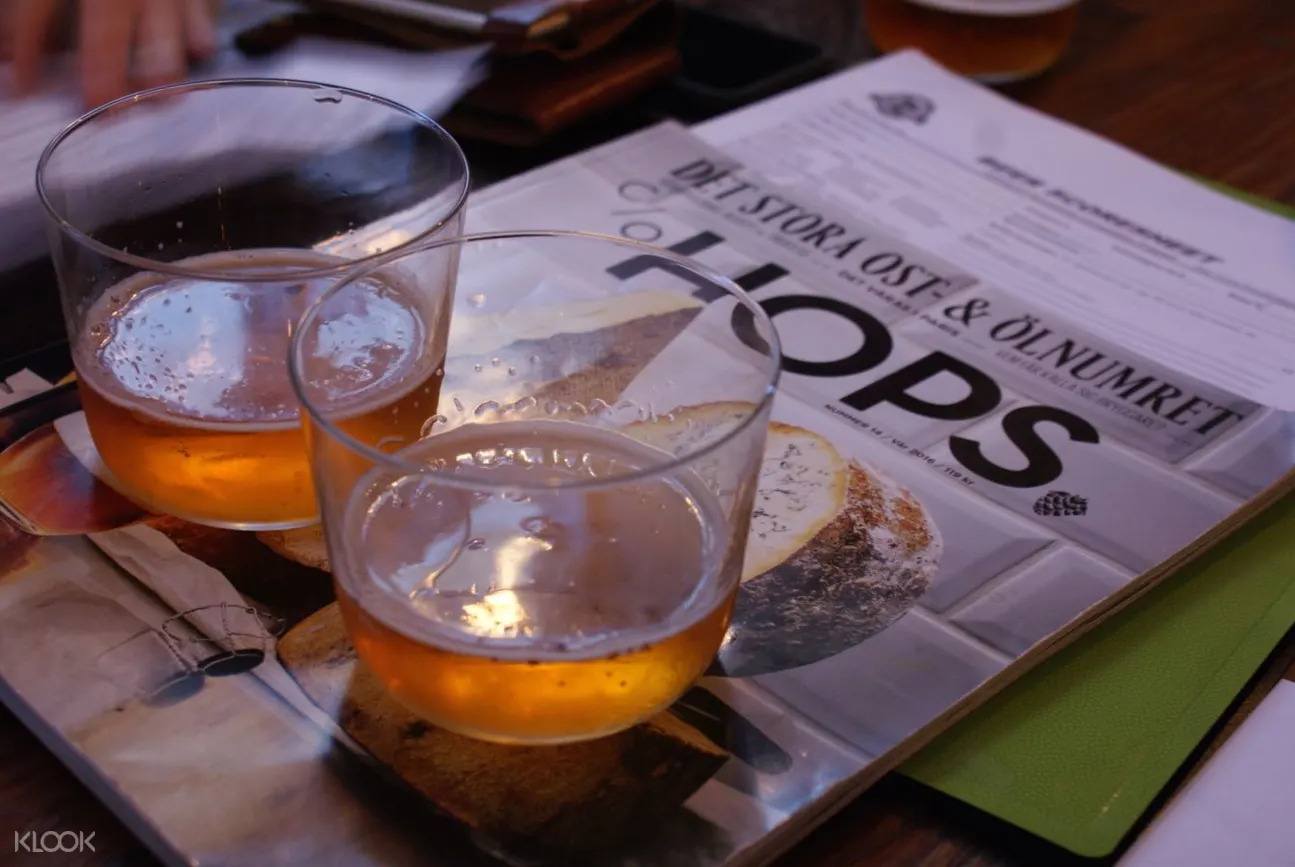 Norway is awash with some pretty amazing food and nowhere is this more evident than in the capital. Oslo is definitely the place to be when it comes to trying out the variety of cuisines that this country offers up (helped by the various terrains of the country).
You can munch on everything from traditional Norwegian delights at the New Market Hall or sample a fish-based lunch at a fisherman's hut down at the harbour. Or you could go fully gourmet and experience the heavenly melted cheese sandwiches devised by a 3-Michelen-starred chef at MELT in St. Hanshaugen.
5. Find out about polar exploration The Fram Museum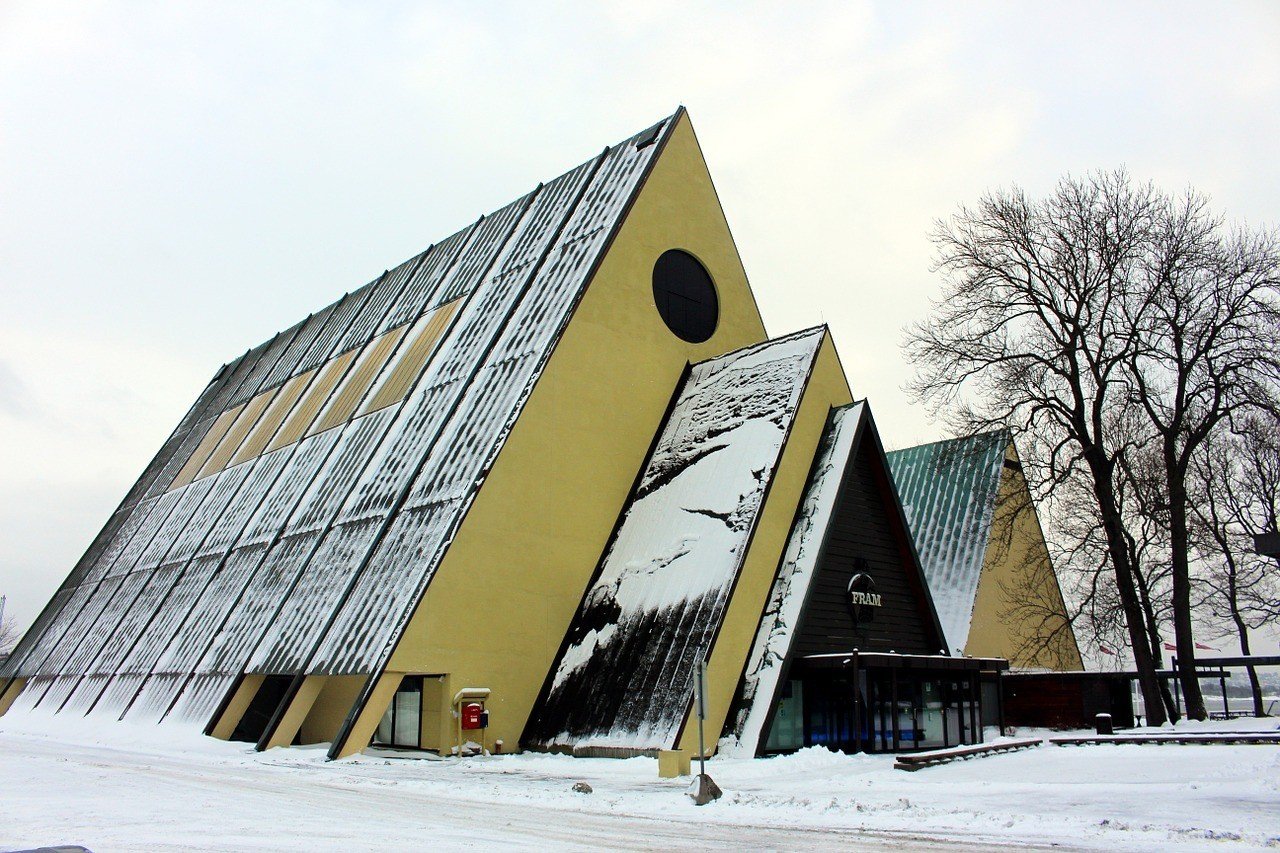 If you're at all interested in early exploration, especially into the icy northern and southern regions of the Earth, then hitting up the Fram Museum should be on your list of cool stuff to do in Oslo. This place is home to the strongest wooden ship ever built: the Fram, which fittingly means "Forward" in Norwegian, and is the only ever ship to have sailed as far north and as far south as it has.
Here you'll get to climb aboard the ship, originally in operation during the 1890s, and see how the crew (and their dogs) lived in the arctic and antarctic. You can also embark on the Polar Simulator, to see what it was really like to explore the coldest regions of the planet.
6. Get inspired at the Nobel Peace Center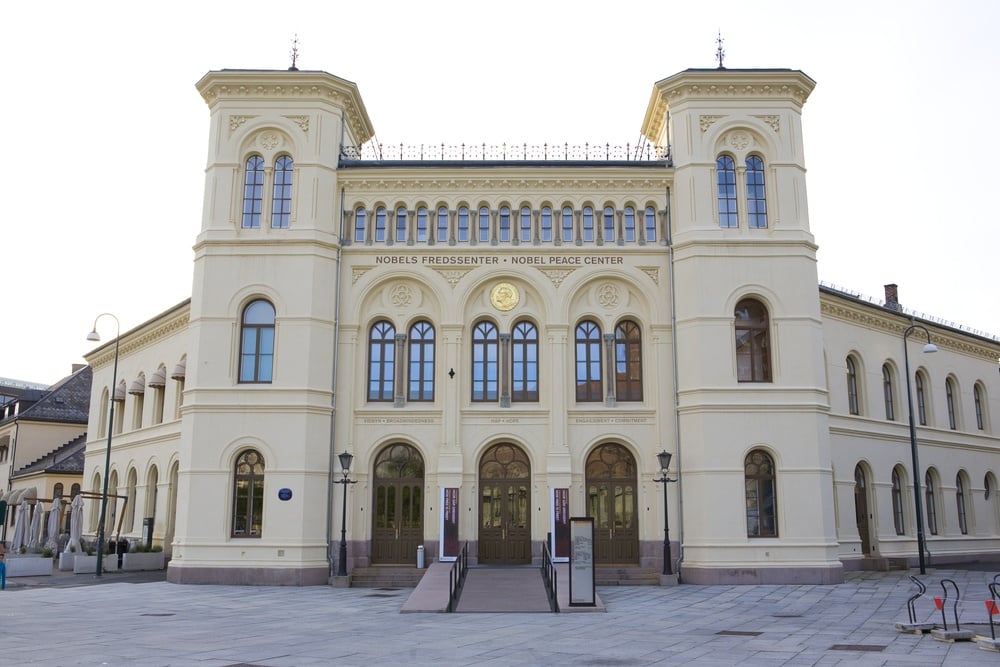 With its connections to the Swedish chemist, businessman and all round clever guy, Alfred Nobel (dynamite was his most famous patent), Oslo has a fair few buildings and monuments dedicated to the Nobel Prizes. The Nobel Peace Center, in particular, is a cool place to go and learn about the Peace Prize.
Set in a former train station, visiting the Nobel Peace Center is definitely one of the top things to do in Oslo. Here you can see a whole lot of interactive exhibits, educate yourself about the former Peace Prize Laureates, and, of course, learn a little more about the life of Alfred Nobel himself. There's a whole lot to do here – and the building is cool. What more do you want?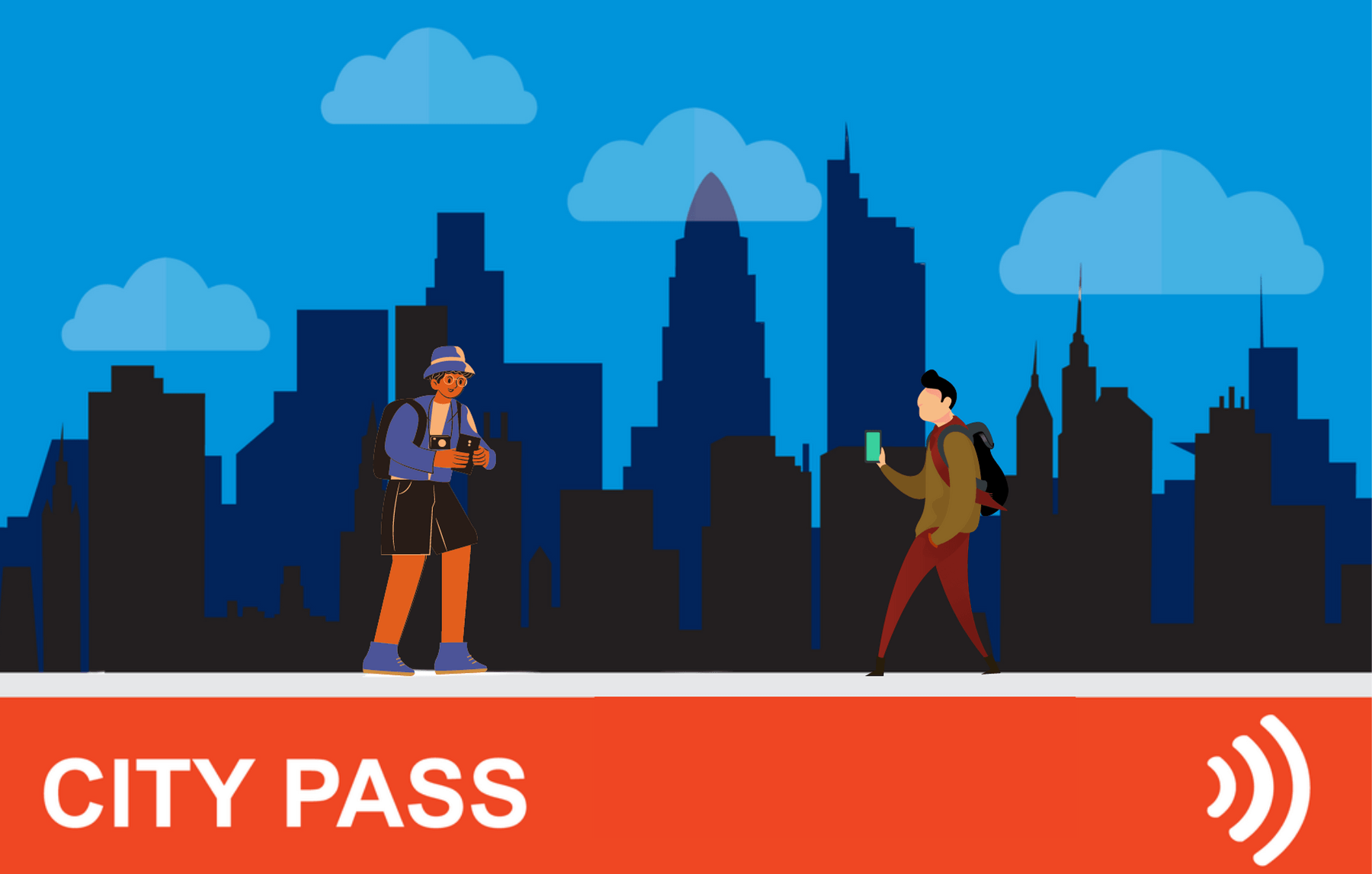 Travelling to Oslo? Then plan yo' trip the smart way!
With a Oslo City Pass, you can experience the best of Oslo at the CHEAPEST prices. Discounts, attractions, tickets, and even public transport are all standards in any good city pass – be sure invest now and save them $$$ when you arrive!
Buy Your Pass NOW!
7. Spend some time at Vigeland Park
One of the most popular things to do in Oslo is to visit Vigeland Park. We can see why. It's the largest sculpture park created by one artist alone – in this case, Gustav Vigeland – and hosts a collection of his sculptures. The main attraction is the Monolith: a totem-like pole with depicting naked people in all stages of life.
Even though it's very popular, some of the sculptures here make strolling around Vigeland Park actually one of the most unusual and weird things to do in Oslo. One of the oddest is the one called "Man Chasing Four Geniuses" or as it is more widely known, "Man Attacked by Babies" – you'll understand why.
8. Visit Henrik Ibsen's house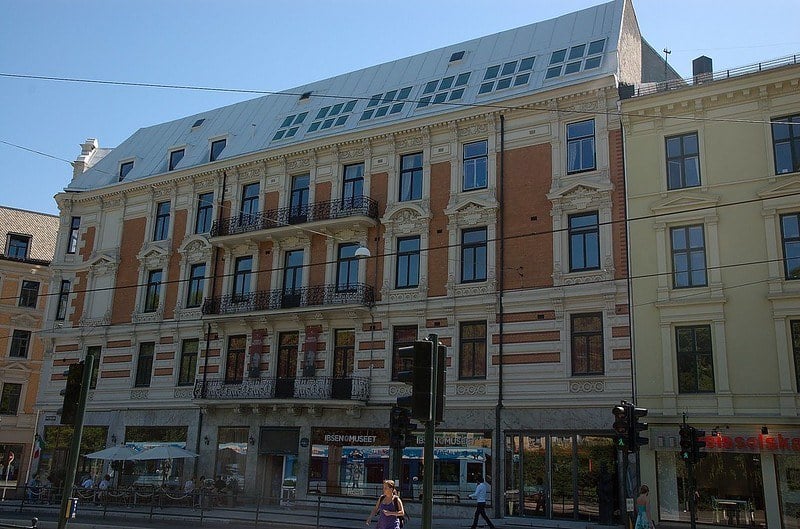 Another of Norway's most famous sons is Henrik Ibsen – one of the most well-known playwrights ever, and second only to Shakespeare himself (according to some anyway). You can actually go and visit his house, which is the one he lived in for the last 11 years of his life. He's clearly successful at this stage because it's a very, very nice pad and visiting makes for a cool thing to do in Oslo.
Almost like a royal palace itself, Henrik Ibsen's house is located near the actual Royal Palace – and you can go in and have a nose around. It's a bit of dreamland for anybody who likes exploring opulent interiors or if you're an Ibsen fan. Fun fact: his last words were "Tvertimod!" which means "On the contrary!" – something he said to correct a nurse who told someone he was getting better, apparently.
9. Get some inspiration at the Astrup Fearnley Museum of Modern Art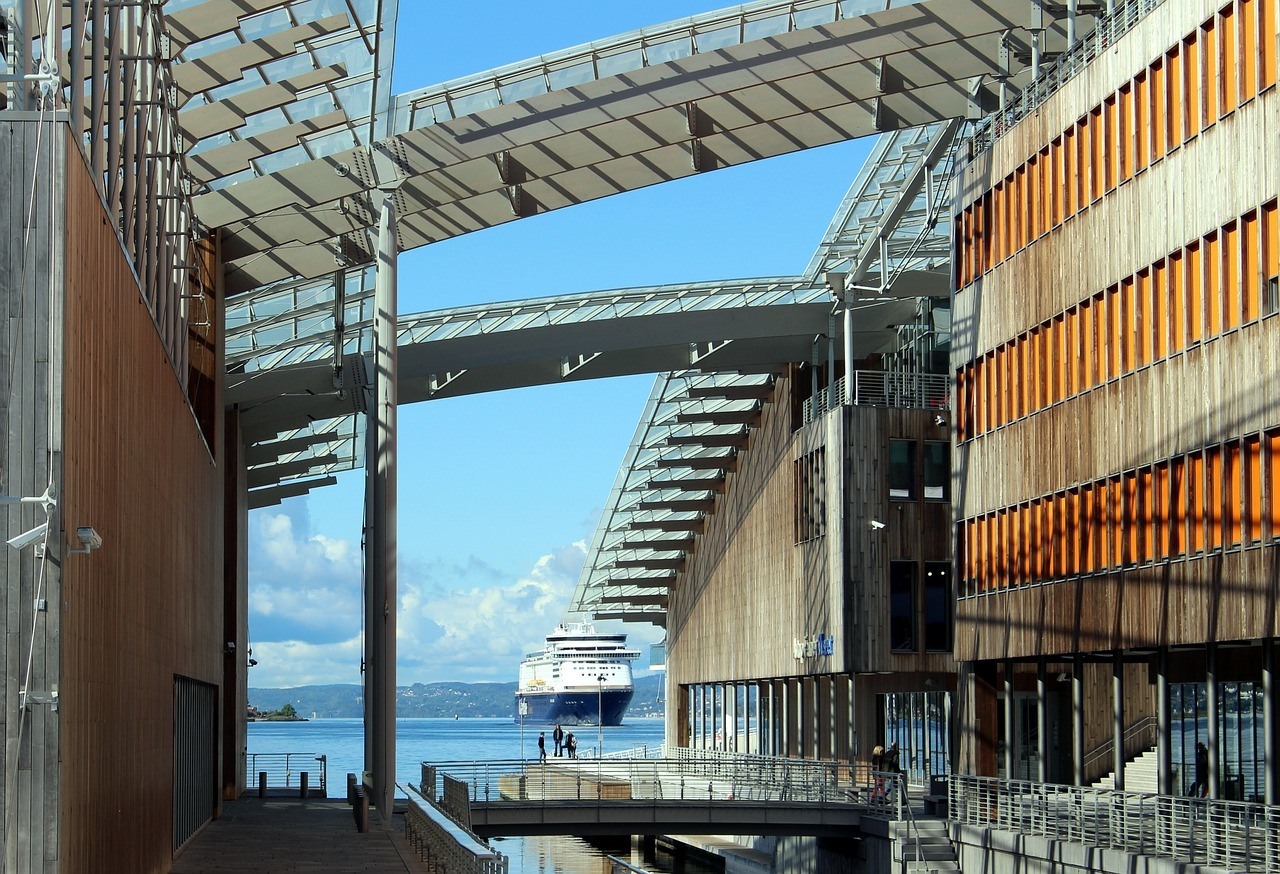 Oslo is definitely known for its artistic and creative credentials, so why not swing by the Astrup Fearnley Museum of Modern Art to see what's shaking in the art world of this city? Opened in 1993, this monument to modern art is filled with various collections of Norwegian and international contemporary art.
If you like art, this will certainly be one of the coolest things to do in Oslo. There's a lot of work from renowned artists such as Andy Warhol, Damien Hirst and Francis Bacon, to name just a few. Bonus: the building in which the museum is located is also very cool.
10. Get to grips with Oslo's origins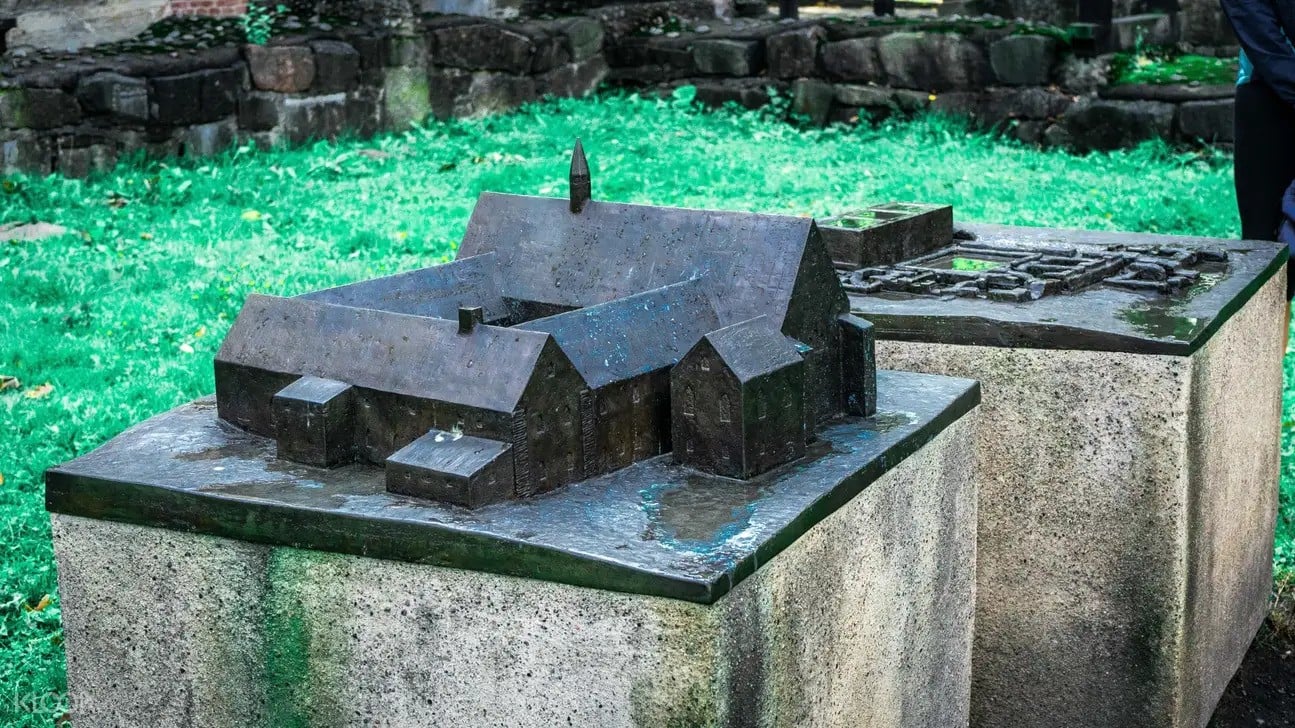 The Norwegian capital may seem like the sort of place that's all about its contemporary cool, art and culture, but there's a long history at work that has allowed this city to grow and become the place it is today. There's a side to the city that is lesser-known: Medieval Oslo. In 1624, however, the original city burnt down, which isn't great.
That meant that the city had to be rebuilt anew, and mainly from stone, and 7 miles away from the original site. However, you can still see much of the Oslo of the past; there's a 500 year old hospital at the bottom of Ekeberg Hill, for example, so go searching out for it and discover the stories of yesteryear for one of the more off the beaten track things to do in Oslo.
Unusual Things to Do in Oslo
Oslo is a very cool and hip city with a helluva quirky side to it. If you are after something edgy and offbeat, then check out the unusual things to do in Oslo.
11. Hang out with the hipsters in Grünerløkka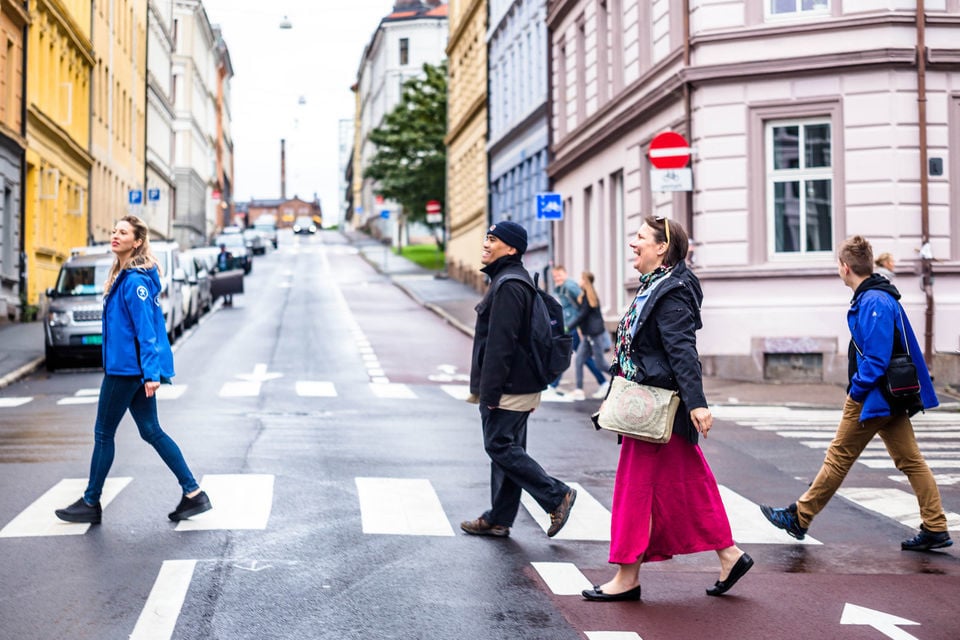 Hipsters. Every city has 'em. Oslo has more than its fair share. So for one of the, well, most hipster things to do in town, you should see them in their natural habitat: that means taking a trip to Oslo's Grünerløkka neighbourhood. This haven of retro buildings, repurposed establishments and vintage finds was – surprise, surprise – originally an industrial area set along the riverside.
It's since become a hive of hipster hangouts, so for one of the more unusual things to do in Oslo – and especially if you want to get off the tourist trail – head here and discover this enclave of cool for yourself. There's Birkelunden, a central park with plenty of events and markets to look forward to, the Munch Museum to visit (home to "The Scream"), as well as Mathallan Food Hall for gourmet eats.
12. Go to the Mini Bottle Gallery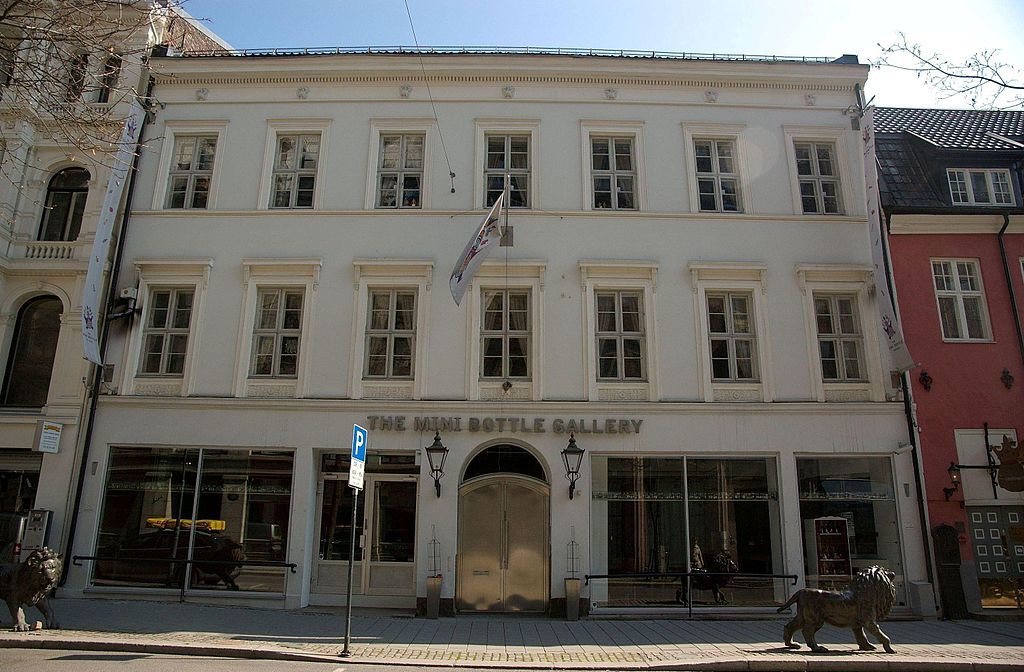 If you are truly on the lookout for unique things to do in Oslo, then you should really add "visit the Mini Bottle Gallery" to your itinerary. This one of a kind — well, we're not sure what it is, but it's definitely one of a kind.
Here is where you will find 53,000 mini bottles that have been filled with all sorts of fabulous and fiendish fillings. From berries and fruits to mice and worms, this is a cool – if slightly frightful place – to visit. When it comes to weird things to do in Oslo, it doesn't get much weirder than this place.
13. Zipline at Holmenkollen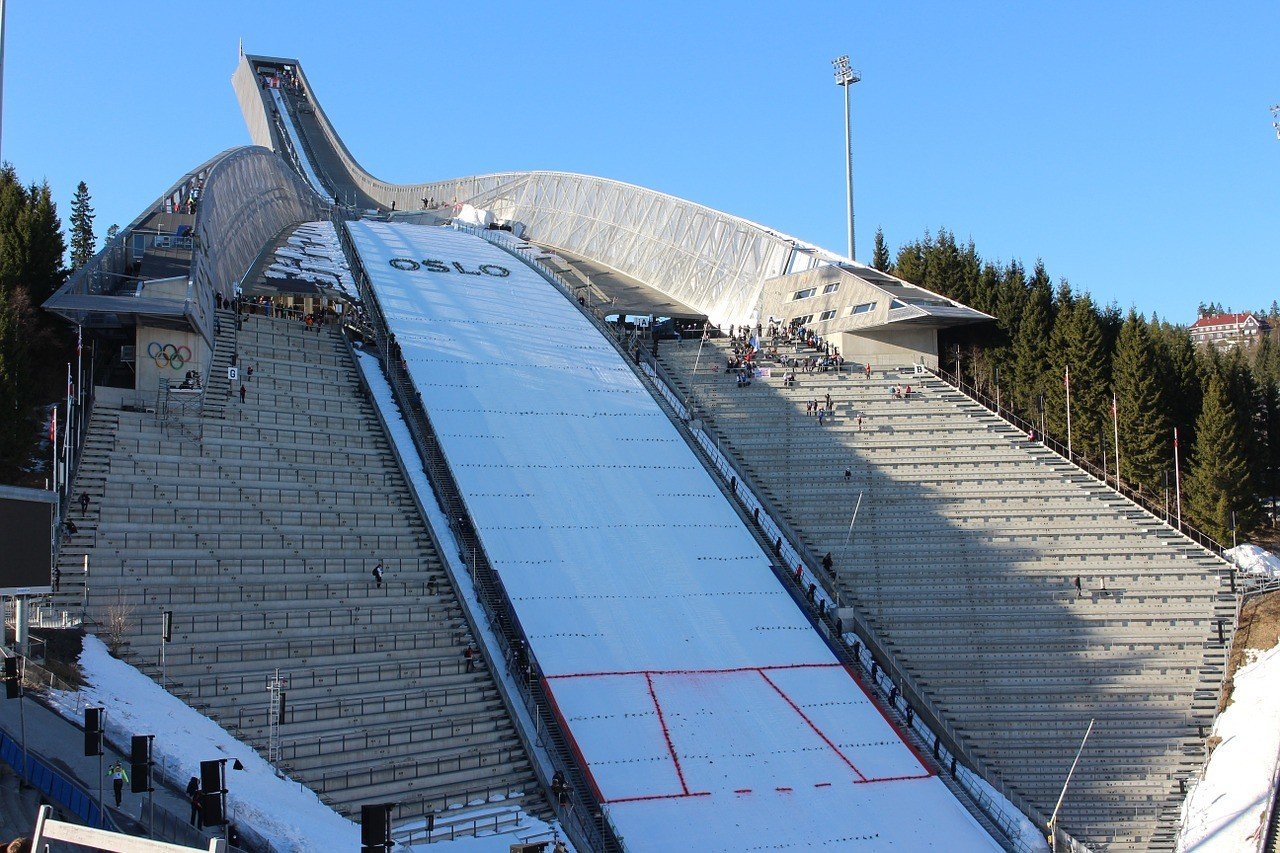 Who knew you could zipline in a city? Well, in Oslo, you can. The Holmenkollen, which is an Olympic ski jump, also features a zipline so you can jump from the top (107 metres above the ground) like an actual Olympic skier, but be safe in the knowledge that you don't have to land properly.
This adventurous thing to do in Oslo isn't just about zipping along the 61 metres of rope to the bottom – you also get some pretty amazing views of the city from the top, and while you glide along, of course. Always wanted to ski jump but never made the grade (or learned to ski)? Here's your chance, people.
Safety in Oslo
Whilst Norwegians may tell you that Oslo is the most dangerous city in Norway (probably true), when you measure on a global scale, Oslo is a very safe city to visit.
Like any city or metropolitan area, there are things you should always be doing. Being careful of your belongings not being easily grabbable or stealable, and watching where you wander late at night (like, not alone down dark or deserted roads), goes without saying.
There aren't many areas that you should be aware of as a tourist, with most crime happening in places you won't be going anyway. East Oslo is the place where most people tend to feel most unsafe, with drug use being more open and public; even so, the area is still relatively danger-free.
Something you should be aware of is the weather. Balmy summer days can still change quickly, so make sure you're always prepared with the appropriate clothing. Other than that, we think you'll be fine in the town. Just be sensible and don't drink too much!
Read our tips for traveling safely before you fly and always get travel insurance. Check out our roundup of the best travel insurance.
Travel with peace of mind. Travel WITH a security belt.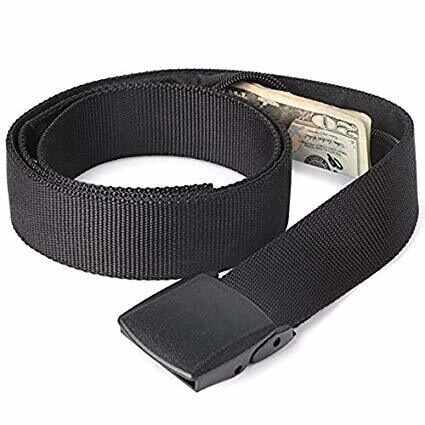 Stash your cash safely with this money belt. It will keep your valuables safely concealed, no matter where you go.
It looks exactly like a normal belt except for a SECRET interior pocket perfectly designed to hide a wad of cash, a passport photocopy or anything else you may wish to hide. Never get caught with your pants down again! (Unless you want to…)
Hide Yo' Money!
Things to Do in Oslo at Night
Norwegian nights can last for months in end in the Northern extremities. Therefore, the Nordic people have evolved rich and varies ways of coping with the darkness. Let's run through some of the best things to do in Oslo at night.
14. Have a drink or two at Himkok
Oslo has its fair share of cool bars, but the Himkok is one of the best, making for one of the coolest things to do in Oslo at night. A speakeasy-style affair, here is the place to come for bespoke cocktails and other designer drinks in a decidedly stylish setting. Yes, like most "speakeasies" this one is hard to find. There's a secret door that you'll have to locate… behind a dumpster.
There's no sign to the door, and no way of actually knowing it's a bar, but once you're in you won't want to leave the beautifully designed interiors – or the amazing cocktails (peanut butter jelly whisky, anyone?). Tip: The location is Storgata 27, not the storefront, but around the corner, behind the dumpster; "27 marks the spot," apparently.
Is This the Best Daypack EVER???
15. See the city at night from aboard a wooden ship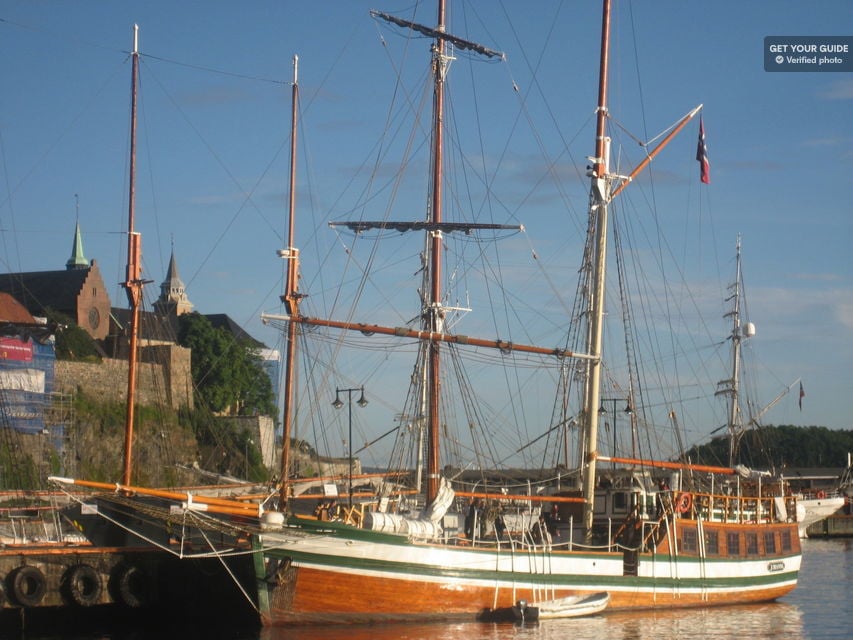 One of the best ways to see Oslo is from the water. There are a variety of traditional wooden boats that you can head out on, sort of like the famous Fram, but also still seaworthy, with sails – and a lot more luxurious.
These sorts of affairs usually come with the option to dine on local fare, such as Oslo shrimp, and have a few drinks as well. Being most definitely one of the coolest things to do in Oslo at night, the cherry on top, of course, is seeing the city lit up at night.
16. Go to the Misfornøyelsesbar
Probably one of the weirdest bars you'll ever go to, the Misfornøyelsesbar is almost more like an art installation where you can drink than an outright bar. Misfornøyelsesbar translates to "Dissatisfaction Bar" and everything about it has been made to leave you, well, dissatisfied. The creator, Christopher Nielsen, even kept delaying the opening to make sure people would be dissatisfied before it opened.
Apparently set in a former lunatic asylum, there rooms with themes – like paranoia room and schizophrenia room – as well as uncomfortable chairs, fluorescent paint everyone, and a constant "unhappy hour". Coming for a drink here is possibly the weirdest thing to do in Oslo. Hands down.
Where to Stay in Oslo
Oslo isn't a small city and trying to figure out where to stay here can get quite tricky. To make that decision a bit easier for you, we've listed our top three accommodations in Oslo.
Best Airbnb in Oslo: Cozy Flat
If you want your own space in the best area in Oslo to stay in, then this comfortable apartment will suit your visit. It offers comfortable accommodations for up to 4 guests including a private bathroom.
The apartment is newly renovated and includes everything you'll need for a short or long stay. It's also within walking distance of the train station, for optimum convenience to the rest of the city, which makes it one of the best Airbnbs in Oslo!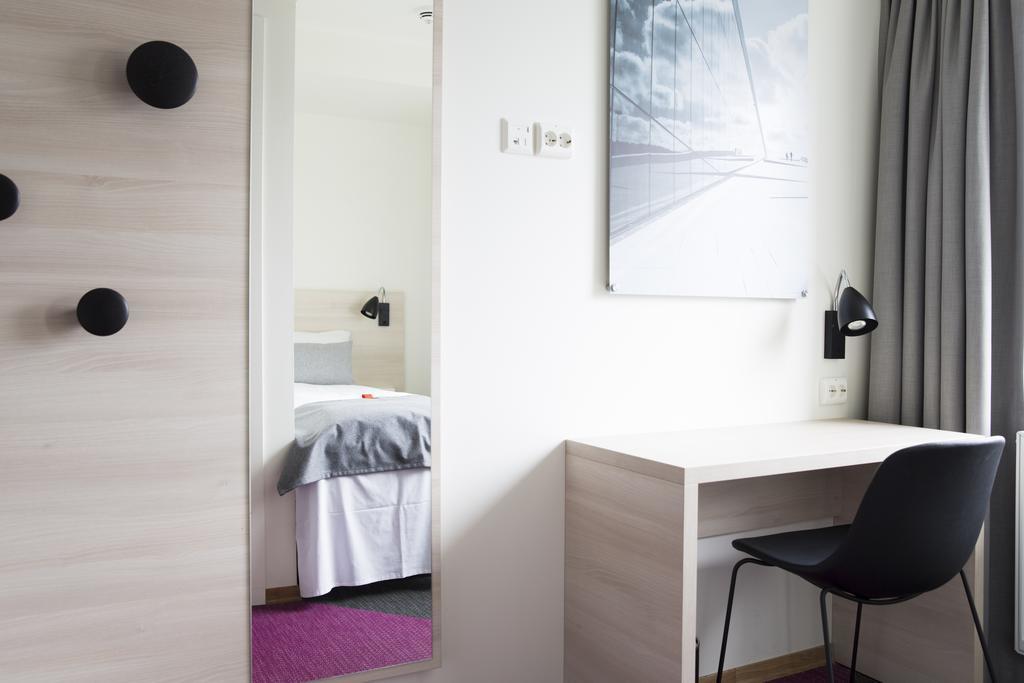 This hotel in Oslo offers everything from convenience to clean comfortable rooms for every trip length. It's located right in the center of the city and is close to all the best attractions as well as a range of bars, clubs, and restaurants.
The hotel has free Wi-Fi, private bathrooms, and a shared TV room and library for entertainment on quiet nights.
Best Hostel in Oslo: Saga Poshtel Oslo Central
This hostel in Oslo is brand new, state of the art, and offers amazing accommodation for every travel group. Whether you're trying to decide where to stay in Oslo for families or on your own, it's the best choice.
It's within walking distance of bars, shops, restaurants, and Oslo's landmark attractions. And the rooms are comfortable, clean, and welcoming to all travelers.
Saga Poshtel Oslo Central is one of our favourites in Oslo but they're not taking guests right now. We're not sure if they're closed for good but we hope they'll come back soon.
Romantic Things to Do in Oslo
With its charming centre and epic sea views, Oslo is a marvellous place for a couples get-a-way. We will run through some of the best, romantic things to do in Oslo.
17. Explore Oslo's islands
Oslo isn't just a city that's spread around a coastal, fjord-y sort of area – there's also a fair few islands to get to grips with on a trip to the Norwegian capital. Take a ferry from near the City Hall and make your way to the actually very interesting archipelago for one of the coolest things to do in Oslo for couples.
Hovdøya, for example, was once home to English monks over 1,000 years ago and is home to the ruins of an abbey; Gressholmen is a nature preserve complete with sandy beaches and rocky coastline; Langøyene has a big beach that's very popular in summer. An untouristed part of the city, hopping around the islands is also one of the more off the beaten track things to do in Oslo.
18. Climb Atop Oslo's Opera House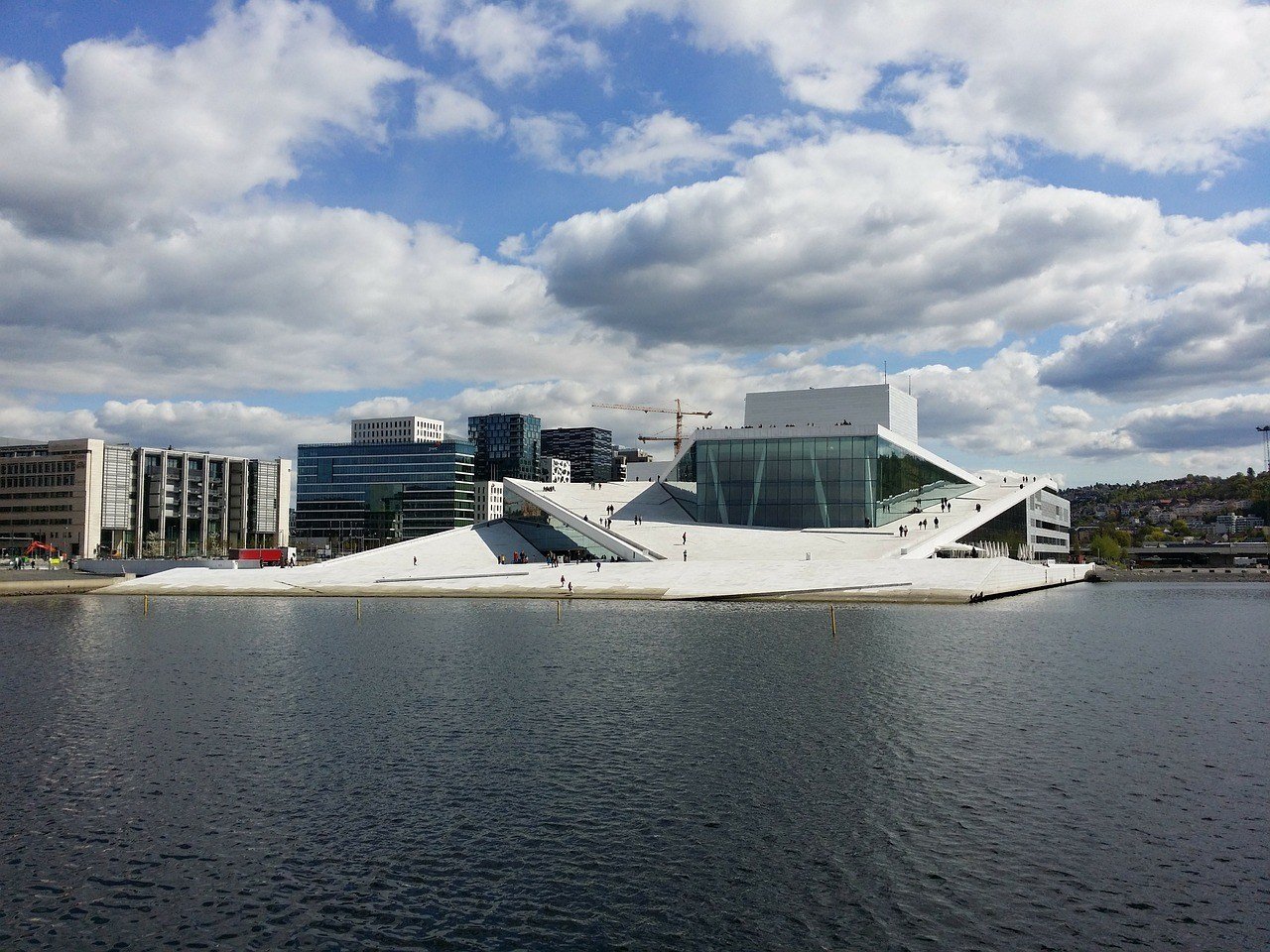 Seeming to appear from Oslofjord as a jutting iceberg, the striking Opera House is a cool place to visit for its architecture alone, but catching a show makes for one of the more romantic things to do in Oslo if you're here with your partner. You should check the online schedule for upcoming shows that may interest you and your other half, but even if you don't feel like spending your time sitting down – that's fine.
One thing you can do is walk on the roof of this very cool building and check out the stars at night, for one thing. Even wandering around the corridors inside (fine to do without a ticket) is like walking around the bowels of a spaceship. One of the coolest things to do in Oslo, for sure.
Best Free Things to Do in Oslo
Norway is seriously expensive but you already knew that right? Well, to held you with your budgeting we have listed all of the best free things to do in Oslo.
19. Be awed by Oslo Cathedral
Built in 1697, Oslo's Cathedral is the main church in the city and is the one that's used by the Royal Family and the government alike, for all sorts of official events and governmental get-togethers. Even with such standing, you can still visit both inside and outside this pretty cool piece of historic architecture.
Costing no money, coming here is one of the best free things you can do in Oslo; you'll get to see some pretty beautiful stained glass windows, lots of wonderful frescoes and a colourfully painted ceiling. Not as ornate as some cathedrals, its the grand simplicity of this place that will blow you away.
20. Spend an afternoon in the National Museum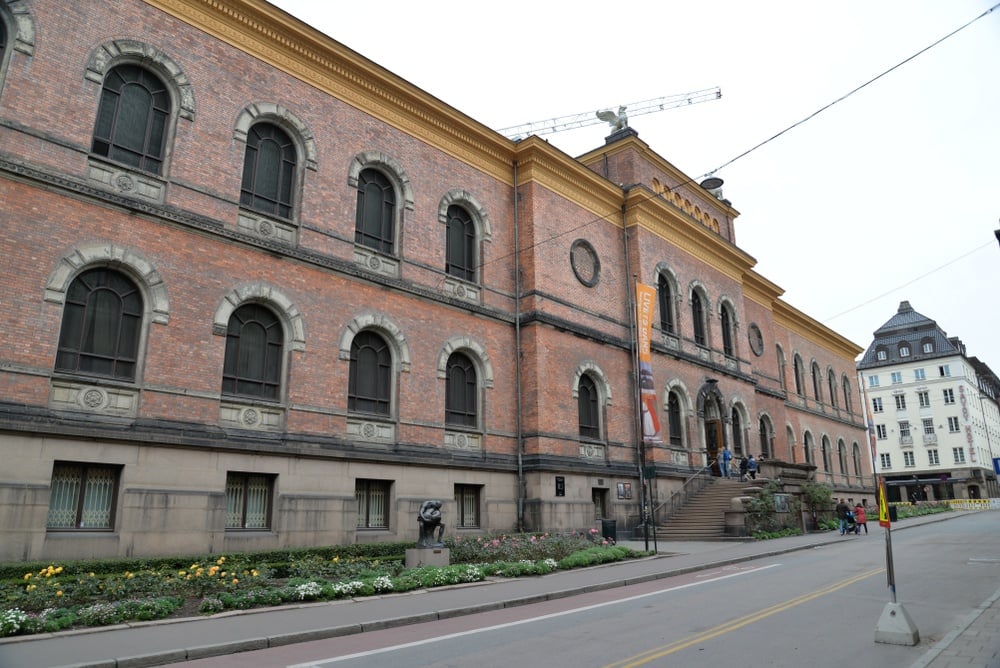 Home to the country's biggest collection of design, architecture and – of course – art, browsing what's on offer at the National Museum easily makes for one of the best free things to do in Oslo.
Whilst the city is currently in the middle of creating a "new" national museum (as of November 2019), checking out the architecture exhibitions here is a good option. Let's face it: Scandinavian design is definitely cool and that goes for architecture too, so go and see what all the fuss is about at this very informative museum. Bonus: it's inside, so it's a great thing to do in Oslo when it rains.
21. See some art at Ekebergparken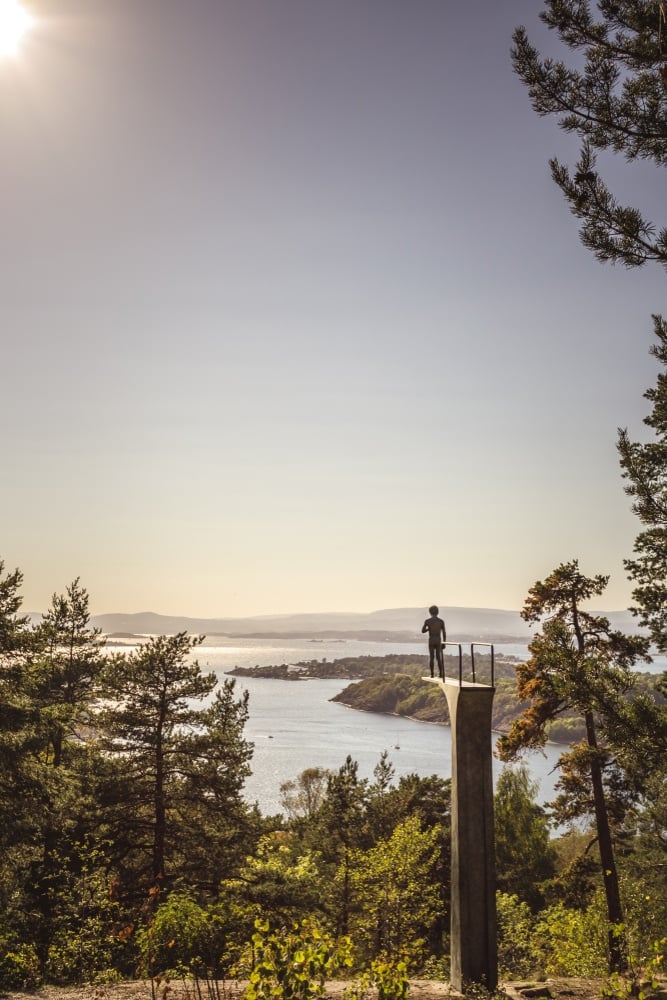 Ekebergparken is another sculpture park. Now, it may not be as famous as Vigeland Park, which is a very popular thing to do in Oslo, but Ekebergparken has more going for it than just sculpture. Here is where you should come for some amazing panoramic views of the city.
Alongside the amazing art pieces that you'll find everywhere, there are also some pretty good hiking trails going on here (some pretty steep), and all just a short walk from the central station. In short: this place is huge and exploring it is one of the best free things to do in Oslo – a slice not just of nature, but culture, too.
Best Things to Do in Oslo with Kids
Kids will love Oslo. There are viking boats, scary paintings and children's museums to keep them busy with.
22. Take a step back in time together at the Viking Ship Museum
You can't really go to Oslo, or Norway in general, without mentioning Vikings at least once. And here's where we do it: the Viking Ship Museum. This place is the place to go in the city to learn all about the Viking heritage of the Norwegian capital.
Here you'll find all sorts of treasures that have been well preserved – finds from Viking tombs – and even see three, working, real life Viking burial ships that were found. Possibly the best thing to do in Oslo with kids, this place is going to spark your children's imagination and keep them entertained… for a while, at least!
23. Let off some steam at Leos Lekeland Oslo
Had enough of museums? Looking for things to do in Oslo when it's raining? Then the sprawling kid-friendly fortress of a destination that is Leos Lekeland Oslo will allow your children to go absolutely wild whilst you simply watch with a coffee in hand. Simple doesn't get much more simple than this.
What children won't love the sight of an indoor play wonderland filled with slides, soft play areas, ball pits, and a whole load of space for them to run around and tire themselves out so they actually go to sleep at night? We're guessing not many. So go – they'll love it, you'll love it, everyone will love it. Tip: Avoid Sundays – it can get super busy.
Other Things to do in Oslo
You're still reading? Good, because we have loads of other things to do in Oslo in store for you.
24. Be wowed by the university's Botanical Garden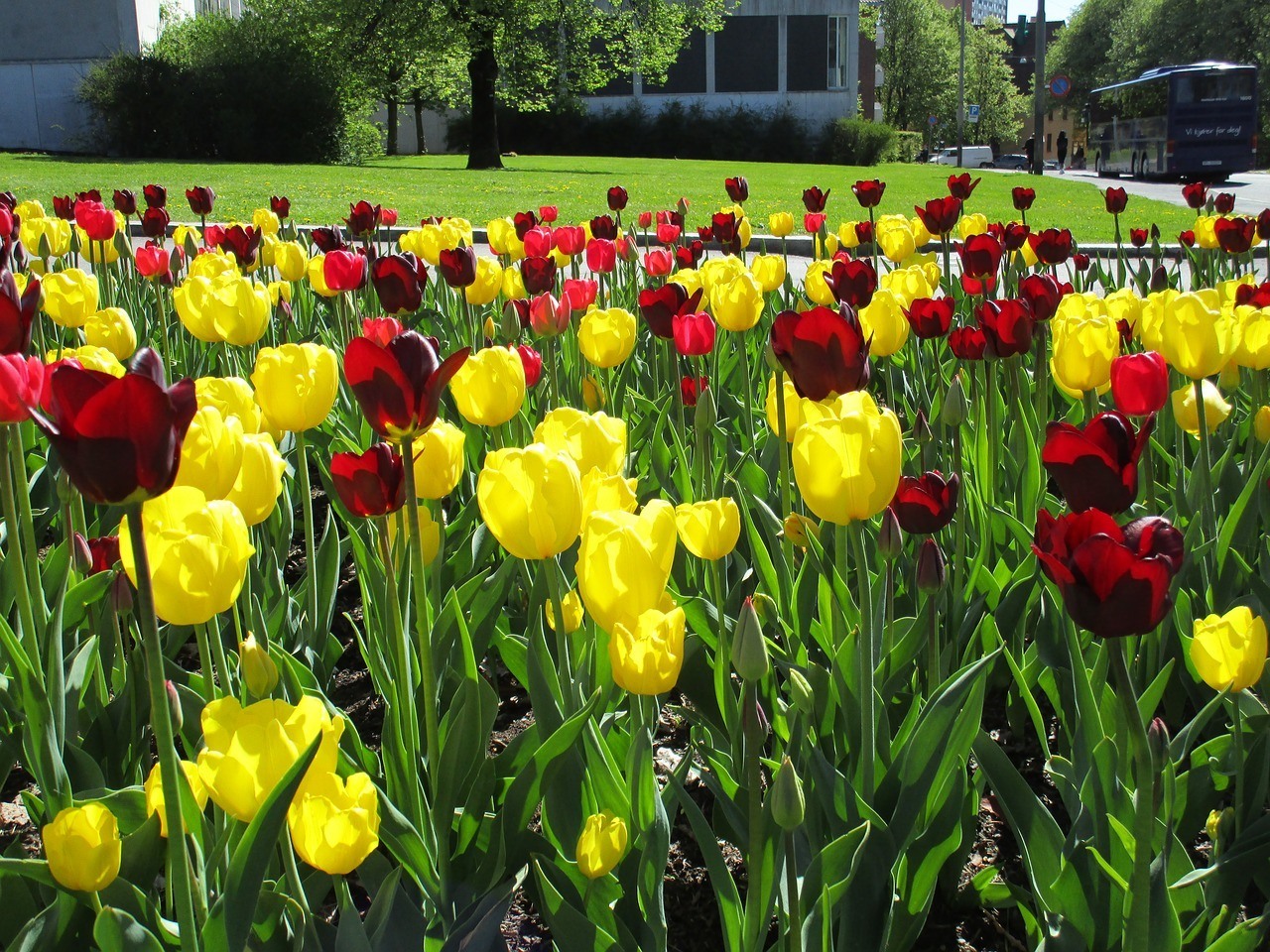 Established in 1814 by Oslo University, the Botaniskhage or simply Botanical Garden is the oldest botanical garden, not just in Oslo, but in the whole of Norway. Home to 7,500 species of plants, spending time here is one of the top things to do in Norway and is good not just for any nature-lover, but also for any keen Instagrammer with a succulent addiction.
Yes: there's a palm house (you can imagine the tropical delights inside here). There's also the Victoria House with a very beautiful lily pond to discover. There's a Viking garden, too, guys! Basically this place is good for adults and kids alike. Fun fact: There's even a marijuana plant… locked in a cage.
25. Get to know Oslo's coffee scene
Oslo and coffee? Doesn't exactly seem like it goes together, but really: it does. Norwegians consume the second-highest amount of coffee (per capita) in the world. Oslo, of course, has a thriving and actually very cool coffee scene, which naturally means a whole ton of different coffee to try out and many, many cafes to sit in and while away a couple of hours.
Visiting any one of them will be one of the coolest (but hipster) things to do in Oslo, and we've got a couple of goodies for you. Check out Tim Wendelboe – named after the barista himself who has won awards for his barista-ship – the very cool and very-serious-about-roasting Fuglen, or even Supreme Roast Works, which turns into a bar in the evening.
26. Go for lunch at Vippa
Right on the banks of the Oslofjord, and at the edge of Vipptangen, Vippa is a food court with a difference – a huge factory-like hall daubed with huge, vibrant murals and street art, and filled with vendors selling tasty treats. Naturally, this is the place to come when you're in the centre of town and you're feeling hungry.
It's one of the coolest things to do in Vippa, whether you're looking for a lunch spot, or if you want an evening drink and feel like rubbing shoulders with Oslo-ites when they're done with their workday. Everything from Mexican and Syrian, to Chinese and Eritrean cuisine, is represented at Vippa, attracting immigrant communities and local entrepreneurs to show off their culinary skills.
27. Amble along the Akerselva River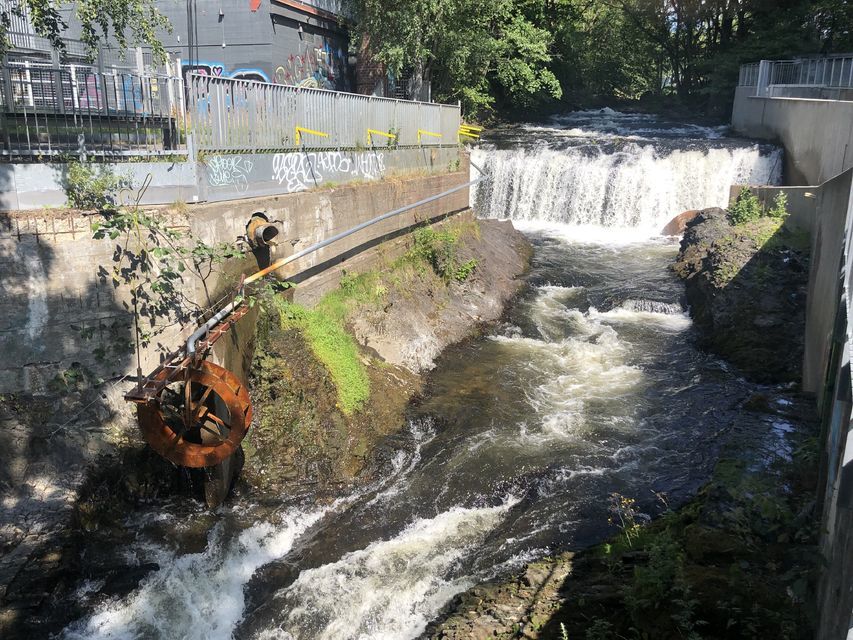 Referred to as "Oslo's green lung", the Akerselva River isn't just a waterway: it's almost like a national park, with plenty of places to explore. Strewn with trails, waterfalls, hidden gardens and parks, spending time in this area has got to be one of the top free things to do in Oslo.
Running from Maridalsvannet Lake to Bjørvika and Oslofjord in the south, the 8 kilometres long stretch of riverside area may not sound all that grand, but there's plenty to explore along the way. It's not just nature either: you'll find plenty of cafes and restaurants to rest and refuel at, and even a few old (and very pretty) industrial buildings to marvel at. Cool!
Day Trips from Oslo
Oslo is a very cool city with a ton of things to do. However, if you ever feel like getting away from this urban sprawl and seeing what there is to see in the surrounding area, there are some great day trips from Oslo. These will show you a different side to Norway if you only have a short time here. To give you a little bit of inspiration, here are a couple of good day trips from Oslo to get you started…
Go take a look at Lillehammer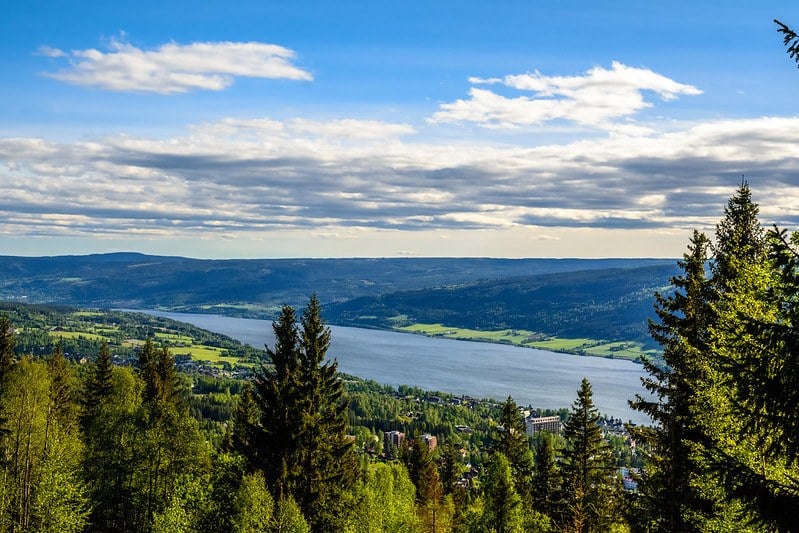 Home to the 1994 Winter Olympics, the town of Lillehammer is not just a Netflix series. It's a two and a half-hour drive or a shorter two-hour train ride from the Norwegian capital to visit this ski resort town. So if you're interested in hitting the slopes and carving it up, you can certainly do this at Lillehammer – there's even a ski jumping arena here.
However, there's more to this town than skiing and snow. The Maihaugen Open Air Museum is a surprising attraction that offers up a glimpse into how life was lived from the 1400s all the way up to modern-day, and features medieval buildings to wander around. To warm up, head to town and eat in tasty local joints such as Lille Pannekakehuset for some sweet pancakes.
Visit Gamle Fredrikstad
Just an hour and a quarter by train (and about the same by car) from the Norwegian capital, taking a trip to Gamle Fredrikstad is like taking a little step back in time. This place is all about charm and character, with centuries-old buildings painted different colours and cobbled streets making for a pretty cool place to wander around – and a welcome day trip from Oslo if that feels too metropolitan.
All of the good stuff is on one side of the river, the part of town known as Gamlebyen ("Old Town"). Here is where you'll find the Frederikstad Museum to learn more about this historic, well-preserved town. But for something a little more off the beaten track there's the Gamlebyen Miniature Railroad, which is cute. Stop for a drink and a few snacks a la terrace at Gulating Pub Gamlebyen.
Don't forget your travel insurance for Oslo
ALWAYS sort out your backpacker insurance before your trip. There's plenty to choose from in that department, but a good place to start is Safety Wing.
They offer month-to-month payments, no lock-in contracts, and require absolutely no itineraries: that's the exact kind of insurance long-term travellers and digital nomads need.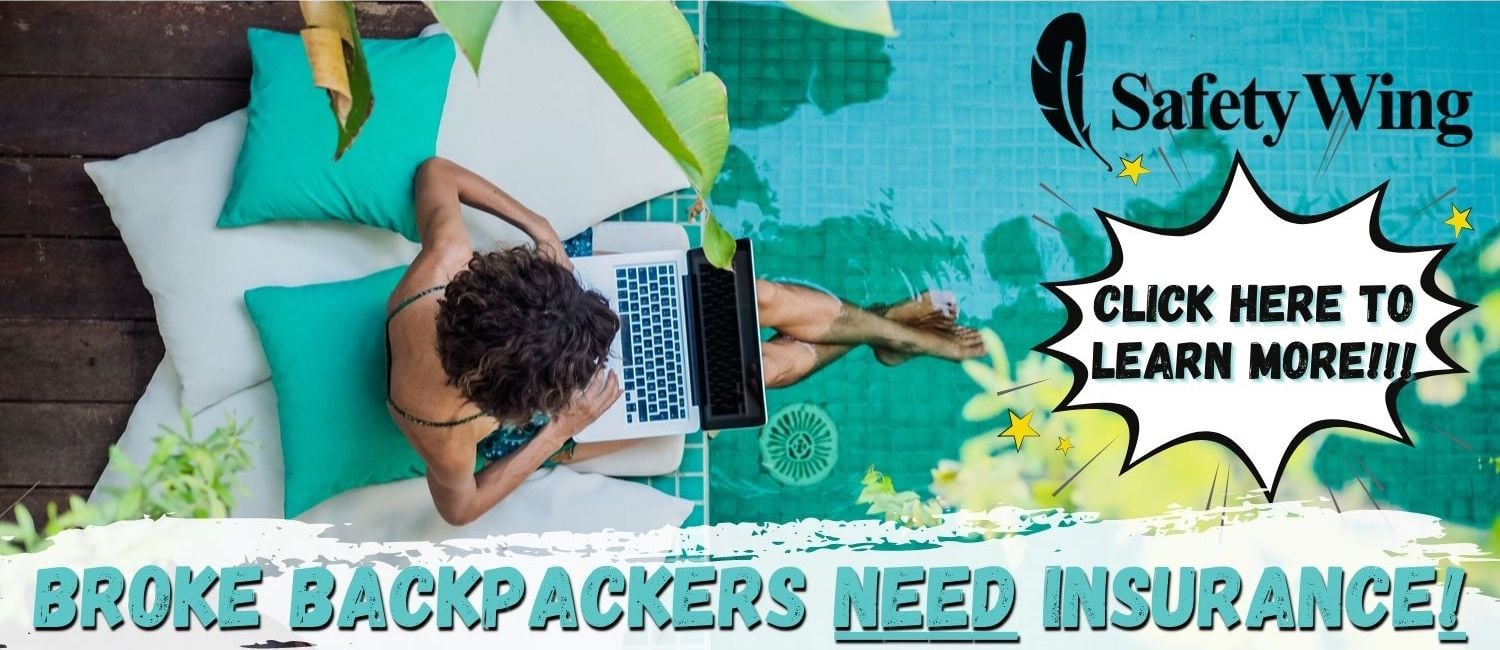 SafetyWing is cheap, easy, and admin-free: just sign up lickety-split so you can get back to it!
Click the button below to learn more about SafetyWing's setup or read our insider review for the full tasty scoop.
FAQ on Things to Do in Oslo
Here are some quick answers to common questions about what to do and see in Oslo.
Final Thoughts on Things to Do in Oslo
Oslo isn't exactly a secret. It's a coastal city with some cool credentials. Oslo offers repurposed warehouse eateries, some of the best coffee north of Paris, a decidedly hip hipster enclave, and architecture and design to learn about in its very informative museums and galleries. Any fan of aesthetics and interesting visuals will find their mind fully taken over by the sights on offer in this city.
We made sure that our list of the coolest stuff to do in Oslo is full to the brim with something for everyone though – from the actually very weird to the not-so-weird, you'll be bound to find something awesome to do with our handy guide to the Norwegian capital.
---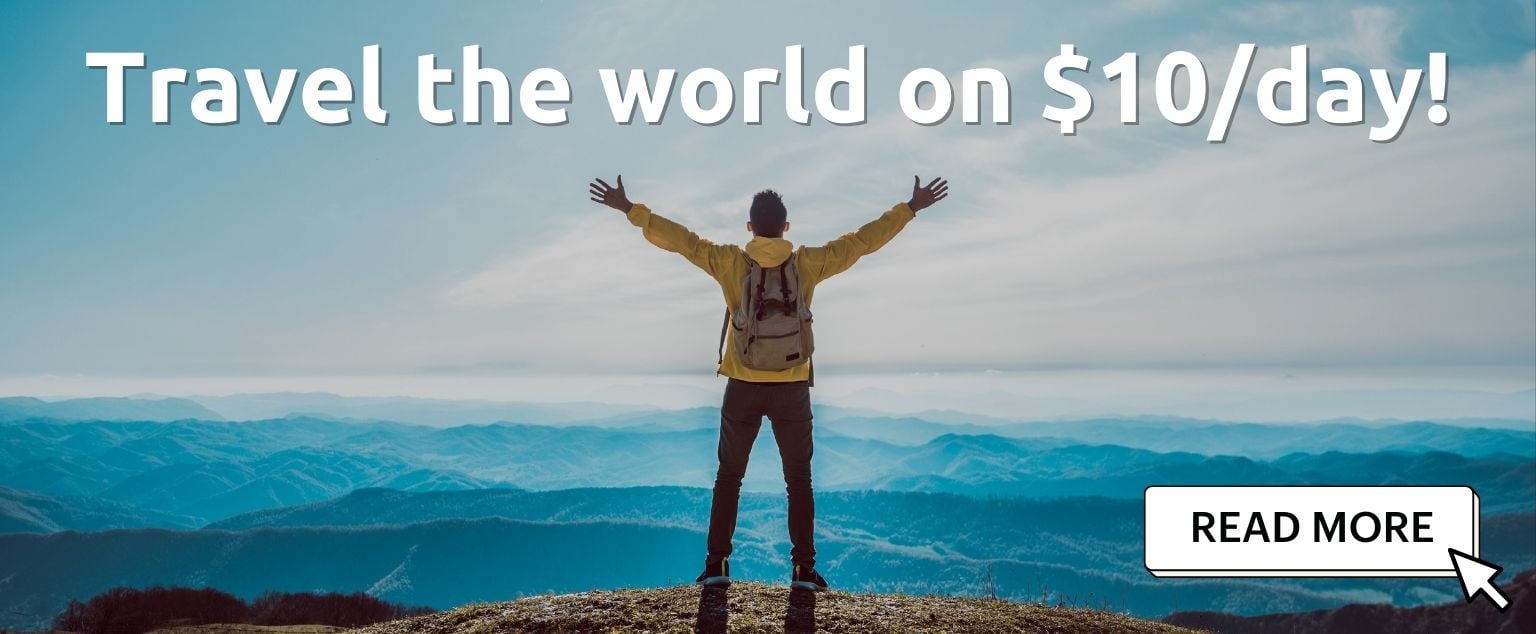 And for transparency's sake, please know that some of the links in our content are affiliate links. That means that if you book your accommodation, buy your gear, or sort your insurance through our link, we earn a small commission (at no extra cost to you). That said, we only link to the gear we trust and never recommend services we don't believe are up to scratch. Again, thank you!