Pittsburgh is the second- biggest city in Pennsylvania and offers many attractions. If you're a fan of history or art, you'll delight in the city's museums, art galleries, and historic sites. If you're a fan of the outdoors, you'll find many gorgeous parks, gardens, and scenic spots.
The city is located in western Pennsylvania, on the crossroads of three rivers – the Allegheny, Monongahela, and Ohio. Due to these notable waterways, Pittsburgh has 446 bridges, giving it the nickname the "City of Bridges". Whatsmore, Pittsburgh has a buzzing downtown area where you can discover the city's local, modern culture.
To help you decide what to do, and where to visit, our helpful guide covers all the top things to do in Pittsburgh!
This exciting city offers many attractions that will keep you occupied during your entire trip. With so many options, it might seem a little overwhelming. So to help you get started, here are the top things to do in Pittsburgh, PA!
Downtown is a great place to take in the local Pittsburgh culture. This bustling district is filled with towering skyscrapers, modern and old-school restaurants, and local Pittsburgh stores.
Market Square is the heart of downtown and an absolute must-see. There's always something going on in this lively square. In winter, there is an ice rink set up. During summer, a weekly farmers market takes place.
You'll find plenty of casual eateries, many of which offer outside seating. It's also another great place to shop local in the city.
The Phipps Conservatory and Botanical Gardens is a lovely garden with a beautiful design and layout. You'll find numerous rooms of varying themes, including the palm court, the fern room, the orchid room, and the tropical fruit and spice room.
Each area is filled with lots of wonderful information on the different types of plants. You could spend hours walking around and admiring the displays of flowers and trees, both local and exotic.
The gardens are open year-round and most of the rooms are sheltered indoors, making this a great attraction to check out any time of year!
For a fun and unique way to see the city, rent a bike and cruise around Pittsburgh on wheels. Pedal through the different districts of downtown, along the scenic rivers, and through the local parks. Pittsburgh is a very bike-friendly city and has a strong cycling community.
You'll find plenty of bike-accessible trails and cycling lanes through the city streets. You'll also be able to cover way more ground than you would by walking. Cycling is a fun activity all ages will enjoy!
The Heinz History Center is an affiliate of the Smithsonian Institution. It provides an educational experience that inspires guests to learn about the past and understand the present and future. It preserves the local history of Pennsylvania.
You'll find six floors packed with information about varying topics. Learn about the famous Heinz Ketchup Company – which was founded in Pennsylvania. See interesting exhibits about Pittsburgh sports teams. Discover the magical world of the beloved children's TV show, Mr. Rogers.
This is one of the most insightful Pittsburgh museums and an attraction that all ages will enjoy!
The Duquesne Incline is a funicular – which is a type of transportation specifically made for dealing with steep inclines. For the best views of Pittsburgh, ride this fun mode of transport up Mt. Washington. From there, you can and discover the beauty of the city from above.
The incline is part of the city's historic past. It was completed in 1877 and has been serving the city ever since. When you visit, make sure to spend some time in the station reading into the interesting historical information displayed.
What makes this attraction even better is that it's crazy cheap! You'll pay only USD $5.00 for a round-trip ticket. Just make sure you have cash on you, as there isn't a card machine at the facility.
The Andy Warhol Museum is the largest North American museum dedicated to a single artist. This institution holds a large collection of art from this Pittsburgh born art icon, Andy Warhol.
The seven-story museum showcases the life and evolution of Warhol. Each floor focuses on one or two decades of the artist's life and contains fun facts.
When you visit, start on the seventh floor and work your way down. The seventh floor starts with his early life. As you move down each level you'll view his move to adulthood.
This is one of the most unique Pittsburgh history museums, and a must-see for any art fans!
Sure, popular attractions are great. But unusual attractions can be just as fun, and often show a different, more authentic side of the city. Here are a few unique Pittsburgh points of interest worth checking out!
Randyland is the home of another Pittsburgh native, Randy Gibson. This local artist has turned his house into a city landmark, filled with vividly colored objects and murals.
The building is extremely colorful and stands out amongst the more drab buildings of Pittsburgh. It's all kinds of kitschy and quirky! Explore this area at your own pace. See the psychedelic staircase, the towering mural walls, and the art made using recycled garbage.
Since this is both Gibson's workspace and home, the odds of seeing this imaginative artist are high. Visiting this house is one of the most fun things to do in Pittsburgh, and admission is free!
8. Visit a Traditional American Amusement Park
Kennywood Park is an amusement park that features rides that date back to the early 1900s.
Enjoy a day of thrills and fun riding both classic and modern rollercoasters. You'll find over 40 attractions in the park, including water rides, a free-fall, and a 4D theater!
If you're looking for the best things to do in Pittsburgh with kids, Kennyland contains a 14-ride Kiddieland section that is sure to be a hit with your little ones! Make a day out of visiting this exciting amusement park. Besides rides, you'll find plenty of shopping and dining options.
Kennywood is located in West Mifflin, Pennsylvania, which is about 8 miles from downtown Pittsburgh.
Connect with the city's past at the Rivers of Steel: Carrie Blast Furnaces National Historic Landmark. Steel was an integral part of Pittsburgh's past, as well as early American labor.
Discover the history of Pittsburgh's steel-making past. Learn about the production process and the working conditions that employees had to abide by.
This site contains numerous colossal blast furnaces. They're remnants of the once-massive steel industry. Explore the grounds of this historic site, it's definitely one of the coolest things to see in Pittsburgh!
Safety in Pittsburgh
Overall, Pittsburgh is a safe city for tourists to visit. However, just like any other big city, there are certain precautions you'll want to take when visiting.
The Hill District and Homewood are considered the least safe areas of the city. The only popular attraction for tourists located in the Hill District is The Console Energy Center, which is the home of the Pittsburgh Penguins. If you plan to watch a match, make sure to stay vigilant.
Most Pittsburgh tourist attractions are located in well-populated areas where crime rates are low. The North Side and the Strip District are the most desirable tourist location. You'll find many city parks, as well as shopping, dining and hotel options in these areas.
Read our tips for traveling safely before you fly and always get travel insurance. Check out our roundup of the best travel insurance.
Looking for entertainment options after the sun goes down? You won't have to travel far to find a refreshing craft beer, live music, or a spot to dance on the weekend in Pittsburgh. Here are some great things to do in Pittsburgh tonight!
Liberty Magic is the city's local performing arts center that hosts amazing magic and illusion shows. See world-class magicians and experience up-close entertainment!
The venue is on the small side, which allows for an intimate environment – every seat in the house offers a great view. The decor is very mysterious and magical. If you're looking for quality entertainment, this is one of the best places to visit in Pittsburgh at night!
Shows are recommended for ages 18 and up. There is a BYOB policy, with a corkage fee of USD $5.00 per person.
11. Explore Pittsburgh's Food Culture
When you're visiting a new city, experiencing the local food culture is a must. Here are two great places in Pittsburgh to eat local.
The Church Brew Works is a local brewpub with a modern American menu. It resides in a former church that was built in 1902. This place has a really friendly, local feel to it and serves great in-house beer! If you're looking for breweries in Pittsburgh that double as restaurants, make sure to check this place out.
For a social dining experience, head to the Smallman Galley. This casual style eatery contains two bars and four restaurants that change every 18 months. You'll find a great variety of meals, featuring many local favorites.
This food hall also features great happy hour specials on weekdays.
12. Take a Trip to the Strip
The Strip District is a neighborhood in Pittsburgh that has a little bit of everything. It offers a vibrant blend of multicultural shops, street stands, up-beat bars, local eateries, and ethnic food options.
If you're looking to do some shopping in Pittsburgh, this is the place to go. You'll find all sorts of specialty shops, all with very affordably priced goods. And if you're on the hunt for some Pittsburgh sports memorabilia, you'll find many options.
At night, make sure to check out the cluster of bars and restaurants at Penn Avenue and Smallman Street.
Looking for a specific place to stay? These are our highest recommendations for places to stay in Pittsburgh.
At this downtown Airbnb, guests will stay in a private room in an apartment. They'll have access to a private bathroom and a shared kitchen and living space. The kitchen is fully equipped and guests will enjoy free snacks and coffee.
The apartment is within walking distance to many popular downtown attractions, including Point Park, Market Square, and PNC Park! It's easily one of the best Airbnbs in Pittsburgh and we'd definitely recommend staying here if you want to get some real value for your money!
You should also check out our post of the best Airbnbs in Pennsylvania for some more inspo!
This Pittsburgh hotel offers plenty of awesome perks that will make your stay in the city very comfortable.
The property features an indoor pool, an on-site restaurant, a fitness center, and a complimentary buffet breakfast each morning. Every room features a flat-screen TV, free toiletries, and a coffee machine!
It might not have the reputation of Paris or Milan, but any trip is what you make of it, and we're sure romance can thrive in Pittsburgh. Let's take a look at some great activities for couples.
It's no secret that Pittsburgh has a thriving craft beer scene. The city is home to more than 30 local Pittsburgh breweries. Whether you're a beer drinker or not, exploring the craft beer scene is a must. You'll find a great range of beer, with something to suit every pallet.
Southern Tier Brewery Pittsburgh is arguably one of the most popular breweries in town. They offer 30 different types of draft beer on tap, as well as a full food menu.
When the Pittsburgh Pirates or Steelers are playing this place really comes alive. Head down to root on this beloved sports team and have a few drinks!
14. Cruise Down the Rivers of Pittsburgh
The Gateway Clipper Fleet is a fleet of riverboats that cruise down the three rivers of Pittsburgh – Ohio, the Allegheny, and the Monongahela. This cruise company offers a few different options for exploring these waterways. Including dining cruises, sightseeing cruises, and 21 and over crises.
For couples, the sunset dinner cruise is perfect for date night. You'll enjoy a fabulous buffet dinner and live music – all with the amazing backdrop of the sun setting over the city.
Experience Pittsburgh sightseeing from the water and see the city from a different perspective!
Major westernized cities are the bane of any broke backpacker, but we've got you covered with a selection of great free activities to fill up your time in Pittsburg.
Schenley Park is an outdoor oasis in Pittsburgh. It spans 456 acres and offers plenty of great attractions that can be enjoyed year-round.
During the warmer months, hiking and picnicking are popular activities. For social sports, there are tennis courts, a running track, a soccer field, and an 18-hole disc golf course. In summer, make sure to check the park's calendar for their list of free concerts and outdoor movie nights!
During winter, an ice rink is set up and the hills in the park make sledding very enjoyable. This free Pittsburgh attraction has something for everyone!
16. Visit the Oldest Surviving Structure in Western Pennsylvania
Fort Pitt Blockhouse is a historic building that was constructed in 1764. It was first used to defend against Native American attacks. In the more than 250 years of its history, it has also been used as a residential home, trading post, and headquarter during the American revolution.
Today, visitors can explore this historic structure and learn about Pittsburgh's earliest history. The rooms include informative displays, small exhibits, and several artifacts.
The building is open every day except for Monday and admission is free!
17. Discover the Outdoor Beauty of the City
Point State Park is a gorgeous urban area that spans 36-acres in downtown Pittsburgh. Although it's in a central area of the city, it offers a quiet setting and a peaceful reprieve.
The park is located at the confluence of three rivers and offers plenty of scenic outdoor activities. These include hiking, biking, kayaking, fishing, and more!
Visitors will see monuments and plaques throughout the park that commemorate important historical events. It also houses The Fort Pitt Museum, which tells the story of western Pennsylvania's role in the founding of Pittsburgh, and two important wars.
If you're looking for scenic locations that show off the natural beauty of the city, this is one of the best Pittsburgh attractions!
Books to Read in Pittsburgh
These are some of the greatest American novels of all time. Be sure to grab a few them of them while backpacking in America.
Sometimes a Great Notion – A tale of a hardheaded Oregonian logging family that goes on strike, leading the town to drama and tragedy. Written by PNW legend, Ken Kesey.
Walden – The transcendental masterpiece by Henry David Thoreau that helped modern Americans rediscover nature and her beauty.
To Have and To Have Not – A family man gets involved with the drug smuggling business in the Key West and ends up in a strange affair. Written by the great Ernest Hemingway.
Looking for the best things to do in Pittsburgh with kids? Check out these child-friendly activities for some family fun!
The Children's Museum of Pittsburgh sparks kid's creativity through fun activities. It invites kids of all ages to learn, explore, create, and discover. The museum contains several areas designed for certain age groups, including babies.
The garden area is an interactive, outdoor exhibit where visitors can connect with nature. In the nursery section, babies and toddlers can play with trains, use building blocks, and explore the different colors. There's even a theater section where kids can watch live child-friendly performances.
This is just a small sampling of the exciting exhibits kids can enjoy at the museum. Make sure to visit and check out all the other child-friendly Pittsburgh activities houses in this attraction.
As the name suggests, the Pittsburgh Zoo & PPG Aquarium houses two great attractions in one location. The zoo spans 77 acres of parkland. It's filled with more than 4,000 animals that represent 475 species. It also includes 20 threatened or endangered species.
The zoo is divided into eight themed sections. Among these is the Kid's Kingdom, where children can enjoy an interactive zoo experience.
At the petting zoo, guests will get an up-close experience with domesticated animals. At the meerkat exhibit, kids can crawl-through tunnels and get an idea of what it's like to be a burrowing animal. At the playground, kids can burn off some energy!
If you're looking for even more inspiration on what to see in the city, add these attractions to your Pittsburgh to-do list!
20. Splash Around at Sandcastle Water Park
Trying to decide what to do in Pittsburgh during the peak of summer?
Head to Sandcastle Water Park and enjoy a refreshing respite from the summer heat. This water park features 15 waterslides, a wave pool, a lazy river, and two kids play areas. There are also plenty of food and drink options found inside.
You'll definitely feel like you're on vacation as you relax and enjoy a day of fun in the sun. The water park is located along the banks of the Monongahela River, giving it a great scenic appeal.
On those hot summer days, this is one of the top things to do in Pittsburgh!
21. Root on the Pirates
PNC Park is a major league baseball stadium and home of the Pittsburgh Pirates. If your trip coincides with a home match, watch a ball game and experience the lively energy of game day!
The ballpark has a great setting along the shore of the Allegheny River – offers picturesque views of the downtown skyline.
You'll find lots of great food options, including burgers, bbq, and vegan options. Local craft beer is also available at the concessions. If you're visiting with children, the Kids Zone features a play area and miniature PNC Park!
22. Enjoy a Scenic Back-Country Hike
Settlers Cabin Park is located 10 miles from downtown Pittsburgh. The rugged terrain spans 1,610 acres and features miles of scenic hiking trails. The trails are color-coded, with colored markings on the trees pointing you in the right direction. They're easy to follow and range from 1.5 to 6 miles long.
You'll feel like you're in another world as you explore this outdoor oasis and not just a short drive from the city.
Besides hiking, there are also tennis courts, a field hockey pitch, and playsets for kids.
The Carnegie Science Center invites visitors to explore science in a fun way. Visit four floors filled with interesting and interactive exhibits.
One of the many highlights of the museum is Roboworld, which houses the world's largest permanent robotics exhibition. You'll find more than 30 interactive displays featuring all things robotic!
Explore astronomy at the Buhi Planetarium. Learn about the human body at Body Works. Watch an educational movie on Pittsburgh's largest screen, The Rangos Giant Cinema. This science center attraction all ages and all interests!
If you have some extra time on your hands, day trips from Pittsburgh are a great way to explore more of the surrounding area. Here are two options for nearby excursions.
Explore Erie
The city of Erie is located on the southern shore of Lake Erie, two hours (128 miles) north of Pittsburgh.
It's known for its sparkling lake water, giving it the nickname "Gem City". It's a great place to go for some aquatic fun. You'll find loads of lakes and beaches, perfecting for boating, fishing, water sports, or relaxing beachside.
Besides soaking up the sun, you can visit one of the city's museums. There are museums that cater to the interests of both children and adults. If you're looking for family-friendly activities, check out the zoo or Erie's indoor water park.
This Pennsylvania city has something for everyone and is a destination all ages and interests will enjoy.
Cleveland is just over a two hour (132 miles) drive from Pittsburgh. It's the second-largest city in Ohio and is a great choice for people interested in history, culture, and art. The city boasts many museums, art galleries, and markets.
One of Cleveland's most unique attractions is the iconic A Christmas Story House. This beloved home was used for the exterior shots as well as several interior scenes for the movie, A Christmas Story. It has been turned into a museum that guests can explore and relive all the movie magic!
You'll also find large parks, a botanic garden, a science center, and several venues to enjoy the performing arts. Cleveland has an eclectic range of attractions and is a great place to visit year-round.
Now that we've covered the best things to do in Pittsburgh, here is a suggested itinerary that details the best way to explore the city!
Day 1: Discover Downtown Pittsburgh
Start the first day in the city exploring the downtown area. You'll find plenty of options for breakfast, and lots of local shops to explore afterward. Make sure to visit Market Square. This is the heart of downtown and there is always something fun going on.
Next, head to the Heinz History Center. It's less than a mile away, so you can either walk or drive. Spend a few hours exploring all the areas of this fascinating modern museum. You'll learn a lot about local history and see tons of cool exhibits.
When you're done, walk to drive 1.2 miles to Point State Park. Start by visiting the Fort Pitt Blockhouse. This attraction is only open from 10:30 am – 4:30 pm Wednesday – Sunday, so make sure to plan your visit beforehand. Explore this incredible old structure and learn about the earliest history of Pittsburgh.
Afterward, take a hike along one of the park's trails. The park is located in downtown Pittsburgh, so you'll be able to end your night at one of the city's exciting restaurants or bars!
Day 2: Admire Art, Watch a Ballgame and See a Magic Show
Start your day at The Andy Warhol Museum. This impressive seven-story building contains many works of art from this native Pittsburgh artist. You'll be able to admire his most iconic masterpieces and learn about this life.
If you're in town when the Pittsburgh Pirates are playing, head to PNC Park and watch a ballgame. The stadium is less than half a mile from the museum. Even if you're not a huge sports fan, this is a great social experience! Kick-back, have a drink and root on the Pirates with the locals!
Afterward, drive 5 minutes (1.5 miles) to the Duquesne Incline. See the city from above and take in the best views of Pittsburgh. Time your visit with the sunset for a truly magical experience.
Lastly, drive about five minutes (2 miles) and end your night with a magic show at Liberty Magic!
Day 3: Explore Nature, Science, and Art
Start your day exploring the beautiful Phipps Conservatory and Botanical Gardens. Admire the stunning themed rooms filled with various plant species. Learn about the local plants and marvel at the exotic species.
Next, drive about 15 minutes (5 miles ) to the Carnegie Science Center. Mix entertainment with education as you learn about science in a hands-on manner. Explore four floors of engaging and interactive exhibits.
When you're done, drive about ten minutes (2 miles) to Randyland. Make sure to have your camera with you, especially if you're in need of a new social media profile picture. The vividly colored murals are the perfect backdrop for any photo.
Next, drive 10 minutes (2.5 miles) to the Strip District. End your day exploring this fun area of the city!
Don't forget your travel insurance for Pittsburgh
World Nomads' mission is to support and encourage travellers to explore their boundaries. They offer simple & flexible travel insurance, and safety advice to help you travel confidently.
They've been doing it since 2002 – protecting, connecting, and inspiring independent travellers just like you.
Get a quote below or read our in-depth review!
World Nomads provides travel insurance for travelers in over 100 countries. As an affiliate, we receive a fee when you get a quote from World Nomads using this link. We do not represent World Nomads. This is information only and not a recommendation to buy travel insurance.
Here are some quick answers to common questions about what to do and see in Pittsburgh.
Pittsburgh is a hive of activity and a great place to visit any time of the year. It's also a scenic city, with a gorgeous backdrop of three rivers and hundreds of bridges.
The city is filled with modern museums, captivating art attractions, and plenty of local gems. Whether you're into outdoor adventure, urban action, or history and culture, Pittsburgh has it all.
Whatever your interest or budget, you'll find more than enough activities to keep you entertained during your whole trip!
Looking for somewhere to stay whilst in town, have a look at the top Pittsburgh hostels to see what's available for your stay.
---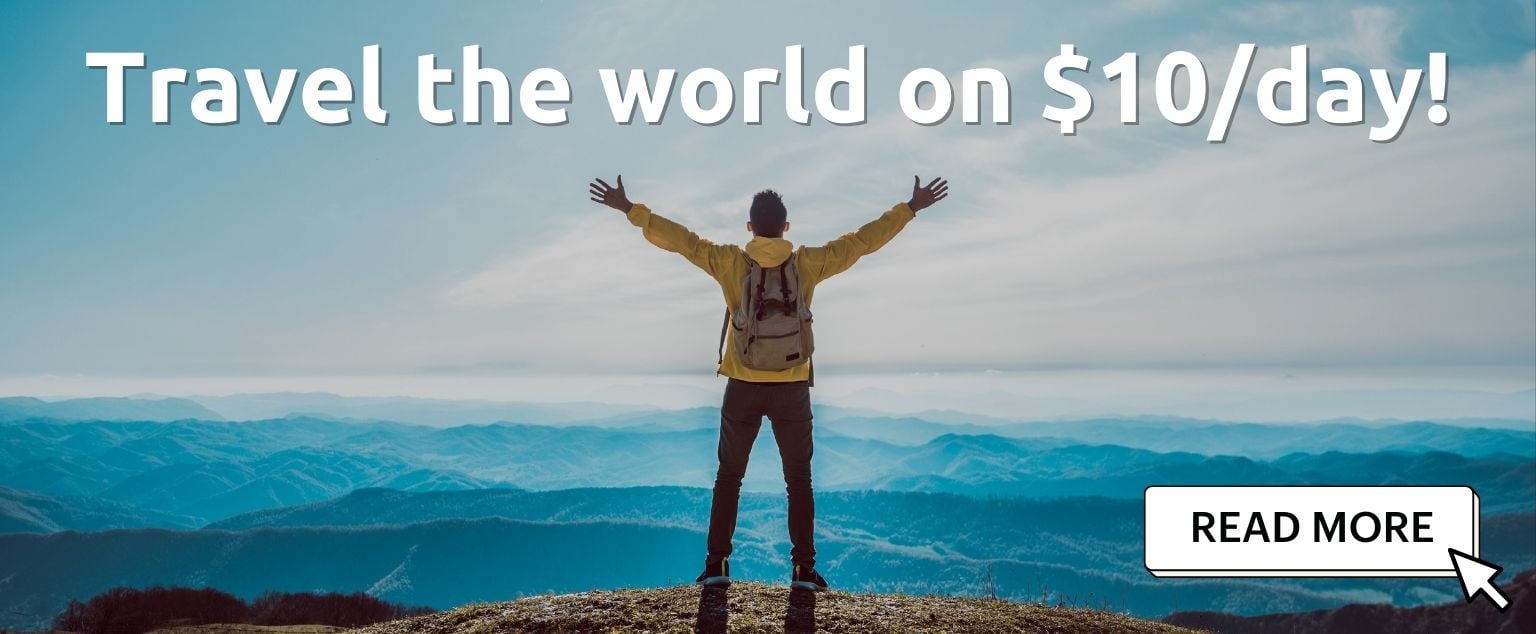 And for transparency's sake, please know that some of the links in our content are affiliate links. That means that if you book your accommodation, buy your gear, or sort your insurance through our link, we earn a small commission (at no extra cost to you). That said, we only link to the gear we trust and never recommend services we don't believe are up to scratch. Again, thank you!