Known as the city of bridges, Pittsburgh isn't the prettiest city, but it's definitely worth a spot on your Pennsylvania itinerary. Whether you're making your way around the city's innovative arts scene, tucking into fine food and drink, or getting out into the surrounding nature, it's got everything you need for a city break.
There are 90 neighbourhoods in Pittsburgh, each with its own character. The best way to experience them is not with hotels and hostels, but vacation rentals in Pittsburgh. They offer not only character and charm, but great value for money.
With that in mind, we've put together this list of the best Airbnbs in Pittsburgh. Whatever your style and budget, you're sure to find something that suits you. If that's not enough, we've also found some awesome Airbnb Experiences you can enjoy during your trip. Strap in!
Quick Answer: These are the Top 5 Airbnbs in Pittsburgh
Overall Best Value Airbnb in Pittsburgh
Overall Best Value Airbnb in Pittsburgh
Industrial Vintage Stunner
> $$
> Four guests
> Huge patio
> Vintage decor and spiral staircase
Best Budget Airbnb in Pittsburgh
Best Budget Airbnb in Pittsburgh
Modern Room near Downtown
> $
> Two guests
> Quiet neighbourhood near downtown
> Self-check-in
Best Airbnb for Couples in Pittsburgh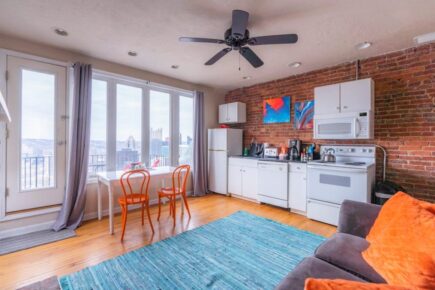 Best Airbnb for Couples in Pittsburgh
Best View in the City
> $$
> Two guests
> Queen bed
> Incredible views
Best Airbnb for Families in PIttsburgh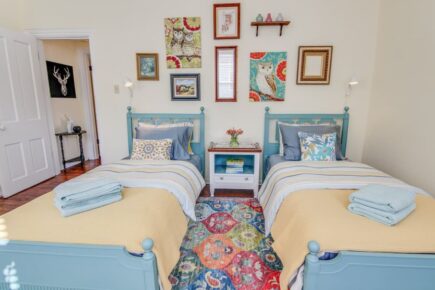 Best Airbnb for Families in PIttsburgh
South Side Bicycle House
> $$$
> Eight guests
> Fully equipped kitchen
> Vintage, antique, and repurposed furnishings
Over-the-Top Luxury Airbnb in Pittsburgh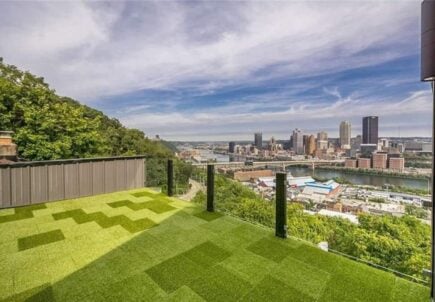 Over-the-Top Luxury Airbnb in Pittsburgh
Cliffside Contemporary with Amazing Views
> $$$$$
> Eight guests
> Rooftop patio
> Stunning views

Unlock Our GREATEST Travel Secrets!
Sign up for our newsletter and get the best travel tips delivered right to your inbox.
What to Expect from Airbnbs in Pittsburgh
As you may expect from any large American travel destination, there's a wide range of Airbnbs in Pittsburgh. Depending on your budget, they could be anything from a private room in a local host's home to a cliffside home capable of accommodating lots of family and friends!
You'll find lots of entire flats and private rooms, but also more unusual properties such as carriage houses, tiny houses, and even a dome house. In the majority of properties, you will have access to a fully equipped kitchen and a living area – though in private homes, this is something you may have to negotiate.
The larger and more expensive the property, the more likely you are to be dealing with a business; however, businesses can still give you inside info on what to do in the local area!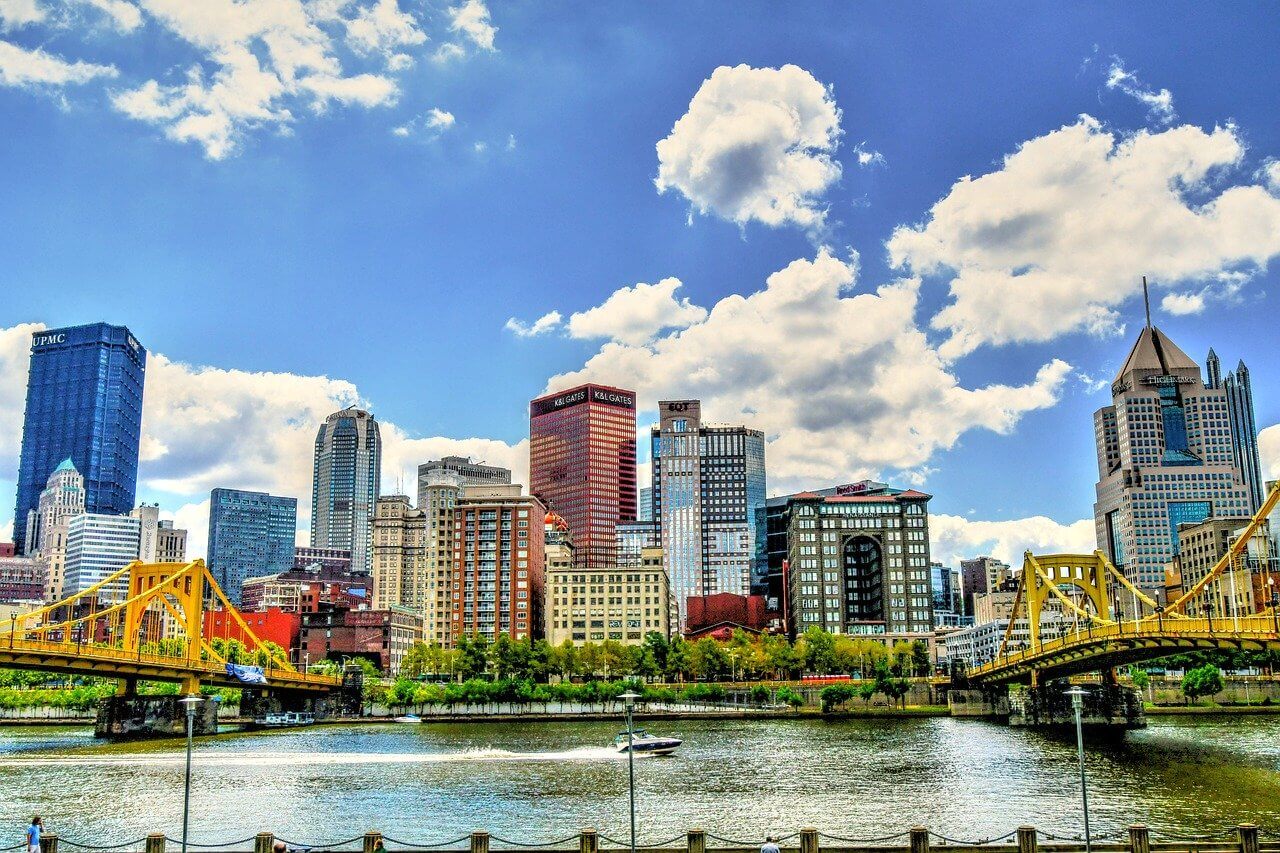 Carriage House
Originally a type of outbuilding attached to American homes, carriage houses initially housed horses and carriages – hence the name. With their original need falling out of use, many Americans have converted their carriage houses into guest suites.
The advantage is that you have a small house (these are usually recommended for couples or perhaps groups of up to four) but it's on the grounds of another property. So, your hosts are on-site, and you can easily ask them questions or get info should you need to. They're often relatively cheap too!
Despite their small size, carriage houses often come with their own kitchen and living room, so it's everything you could expect in a larger house.
There's no search function specifically for carriage houses on Airbnb, but if you check out guest suites and entire houses, that's where you're most likely to find them.
Townhouse
While a carriage house is the perfect Pittsburgh Airbnb for couples and solo or business travellers, townhouses will suit you if you're part of a larger group. Families and big groups of friends love them, as they're a real home away from home!
Townhouses are often multi-storey properties with everything you would expect in your own home. We're talking a fully equipped kitchen, large living area, and multiple bedrooms and bathrooms. In some, you may even get an outdoor space with a pool or hot tub.
If you don't have the budget to stretch to a townhouse, or you're travelling solo, there's still a way to book one. Many townhouses in Pittsburgh offer private rooms. This is the best of both worlds as a homestay guarantees a local experience while saving you cash.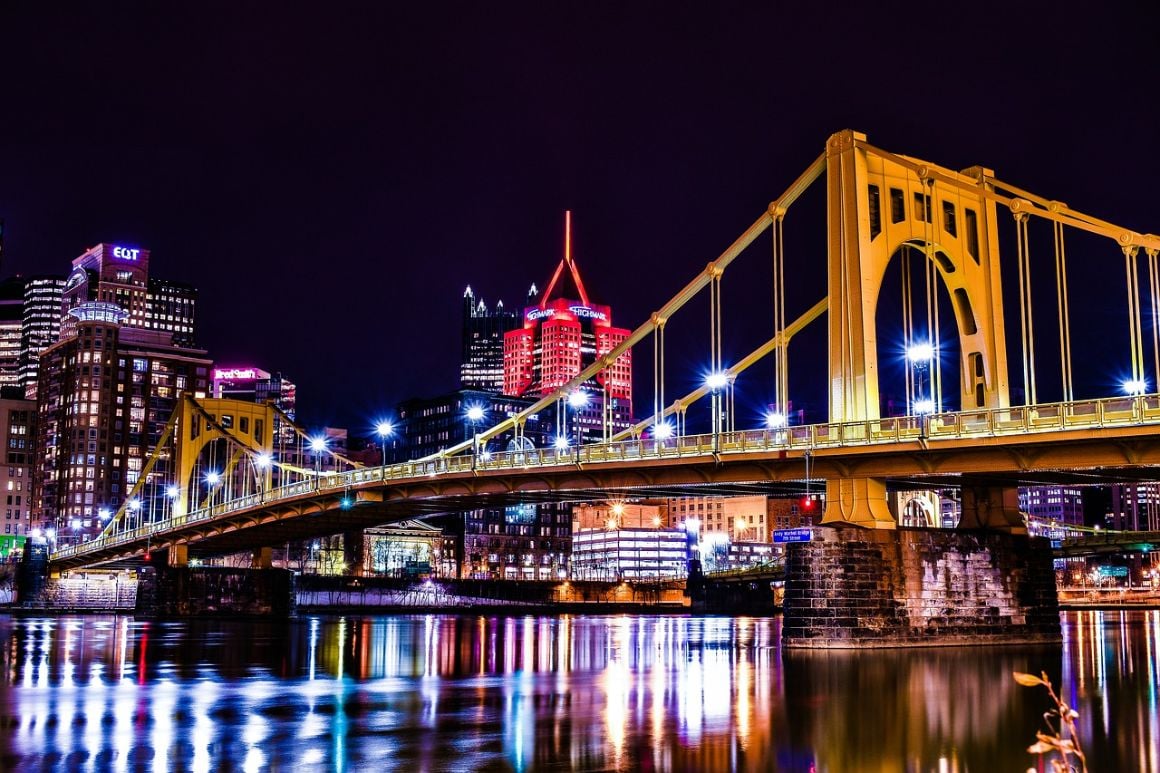 Bed and Breakfast
There are a few beds and breakfasts in Pittsburgh. If you've never stayed in one before, these usually sit between hostels and budget hotels when it comes to price. Independently owned, they have much more character than budget hotels, and you won't have to share your space as you would in a hostel.
In addition to a room with your own en-suite bathroom, you'll also get breakfast included in the price (as you might expect from the name). Bed and breakfasts can be found across Pittsburgh, and there is a high concentration of rooms in the city centre.
Some B and Bs have multiple listings for the same building on Airbnb, which can be useful for finding an alternative if the room you really want is booked for your dates.
Why Stay in an Airbnb
Still not sure that a vacation rental is the right option for you? Here are five of the top reasons to choose an Airbnb for your trip:
Local Experience: No matter if your local host is a human or a business, they'll be able to give you the top tips on what to do and see in Pittsburgh away from the tourist traps.
Privacy: Many Airbnbs have the option of self-check-in. You can even set a filter for a completely private accommodation if you wish. This makes it ideal if you just need a stopover on your East Coast road trip.
Affordability: When it comes to value for money, Airbnb offers a lot more than you'll get from hotels of the equivalent price.
Safety: Airbnb's review system vets host and guest, so you can both have peace of mind throughout the stay. Their customer support system is on hand 24/7 should you need them, too.
Airbnb Experiences: Airbnb offers more than just somewhere to stay; its experiences platform is a great way to get acquainted with your new destination!
The Top 15 Airbnbs in Pittsburgh
Now that you know why to stay in a Pittsburgh Airbnb and what to expect, let's get to the part you've been waiting for. Sorted into 15 categories, here are the best Airbnbs in Pittsburgh!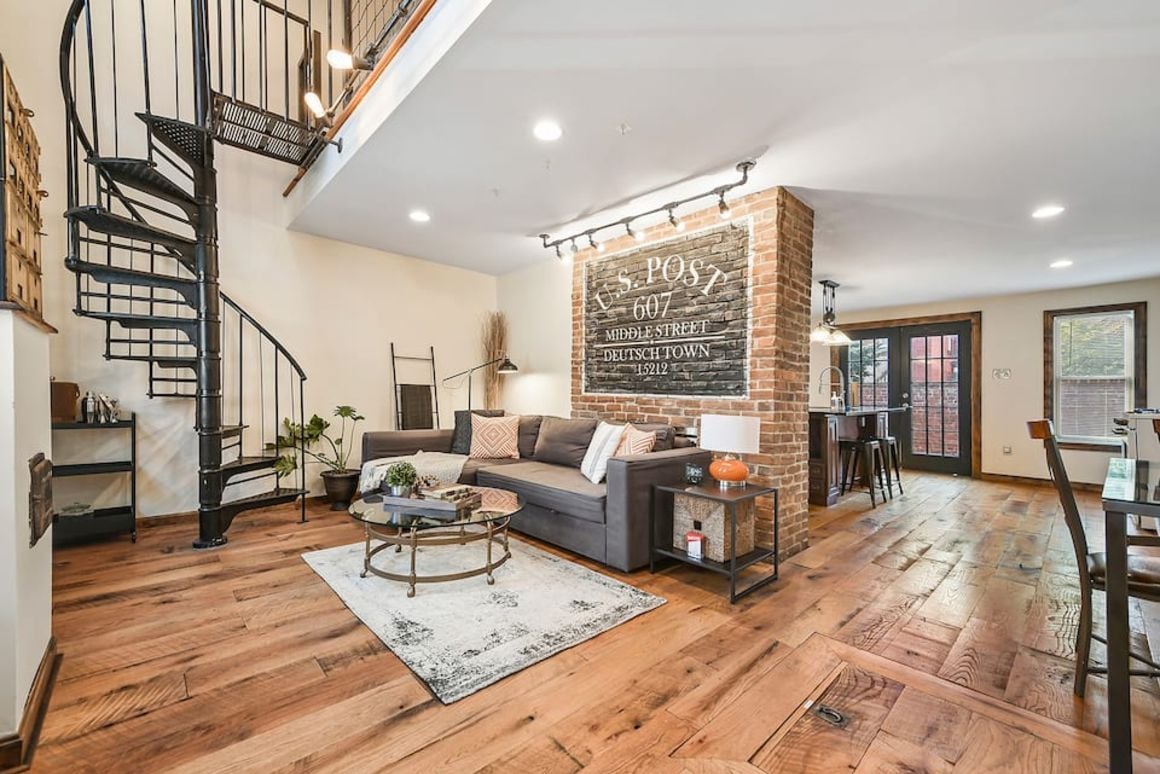 Four guests
Vintage decor and spiral staircase
To begin our list, let's take a look at a cool studio apartment close to Downtown Pittsburgh. It's in the Allegheny Center neighbourhood, which has some cool places to eat and drink. But be sure to set aside some time to chill in the apartment. There's a huge patio you can enjoy when the weather's good, while the comfortable living room makes use of high ceilings and lots of light to create a welcoming atmosphere. Your bed is at the top of a spiral staircase!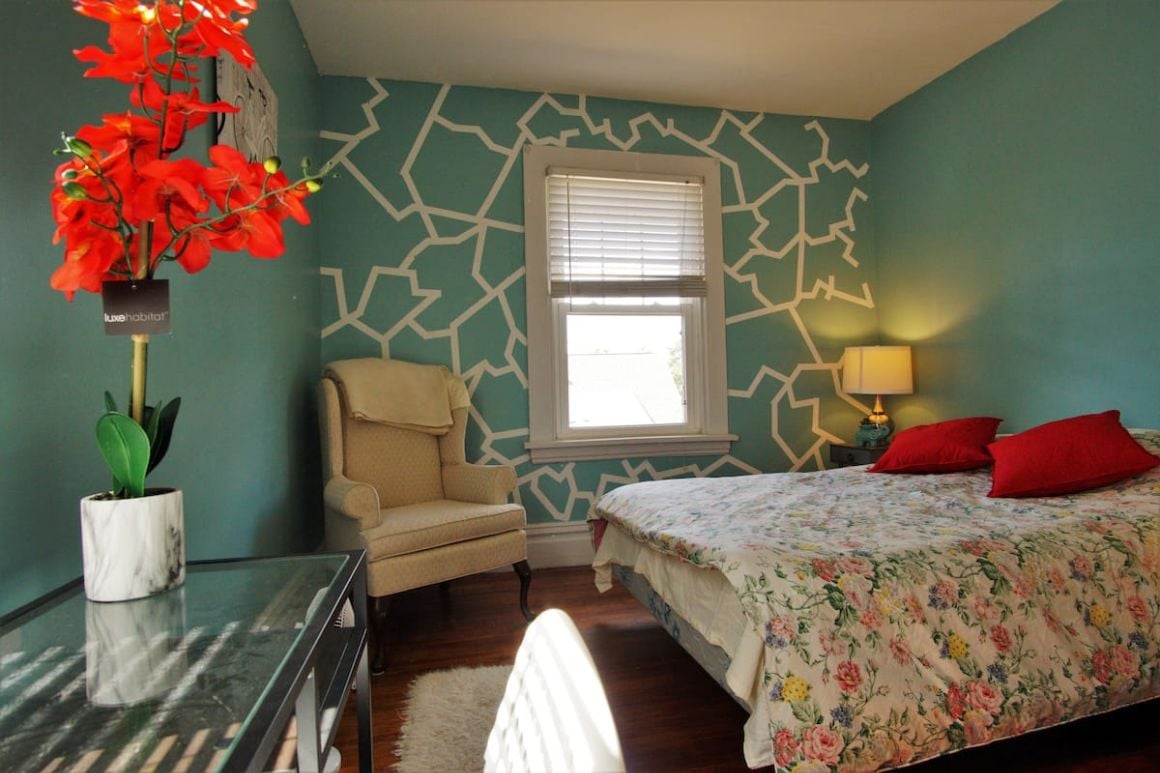 $
Quiet neighbourhood near downtown
Pittsburgh may not be as expensive as New York or Chicago, but it can be pretty tough finding somewhere on a budget – tough, but not impossible. There's a spare room going in this four-bed Victorian home just ten minutes from Downtown Pittsburgh. This homestay offers self-check-in through the back door, and there's a lockbox that works with a key. You have access to the kitchen for preparing light meals, too.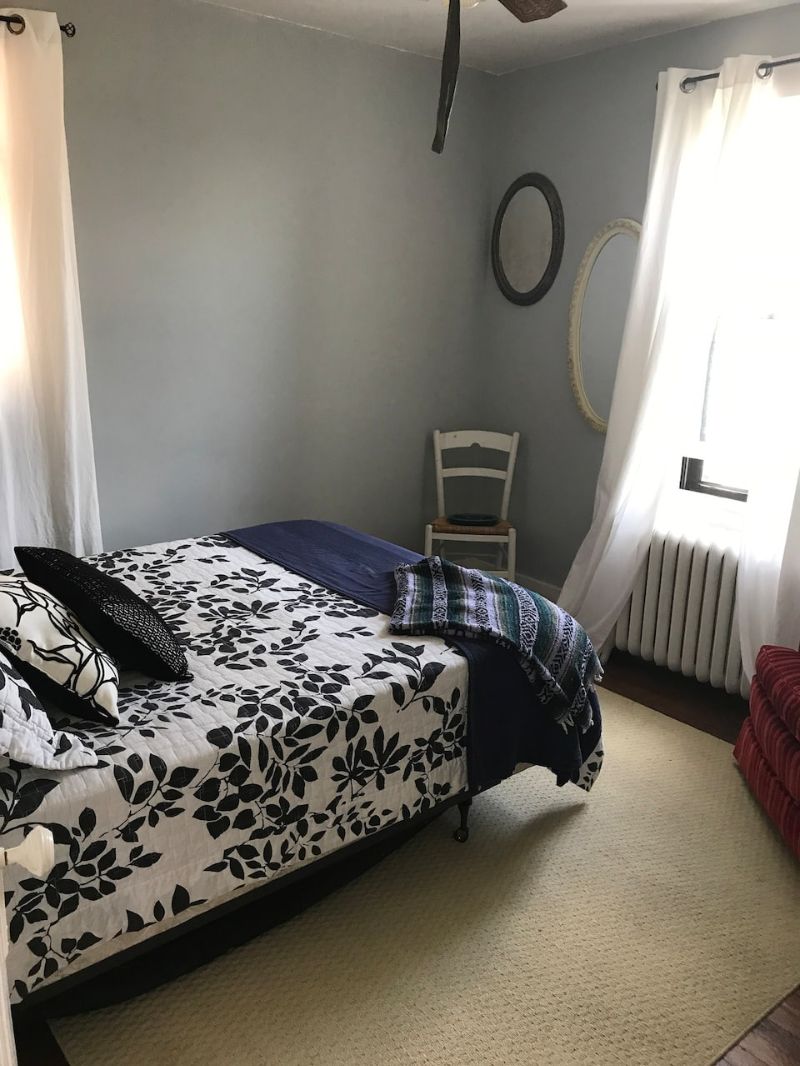 Outdoor back deck
Access to shared spaces
When solo travellers ask for advice, most people will point them towards a hostel. However, hostels aren't for everyone! A homestay is a better option as you'll have your own comfortable space and you'll also get that local experience. At this home in Spring Hill, you can kick back with your host on the sunny back deck for a morning coffee, and you're also welcome to use all communal areas in the house. A real home away from home!
Is This the Best Backpack EVER???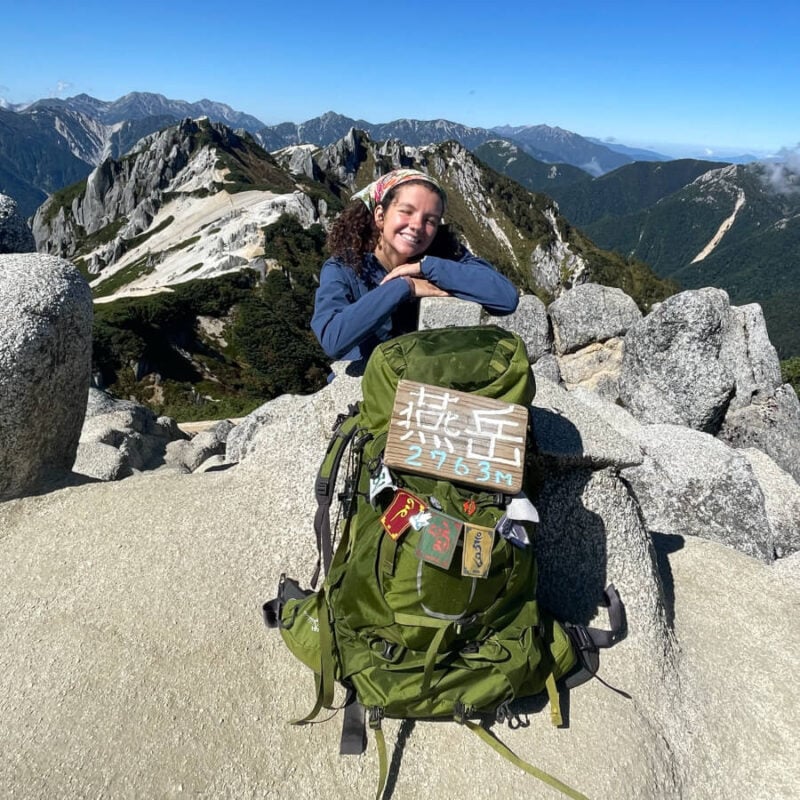 Two guests
Incredible views
If you want to sweep your other half off their feet, why not let the city skyline give you a helping hand? From this Victorian-style home between South Shore and Mount Washington, you've got spectacular views from both inside and out. Enjoy a morning coffee on the balcony, or enjoy an evening in mesmerised by the twinkling lights. There's a queen bed, living area, and well-equipped kitchen all to make your stay comfy too.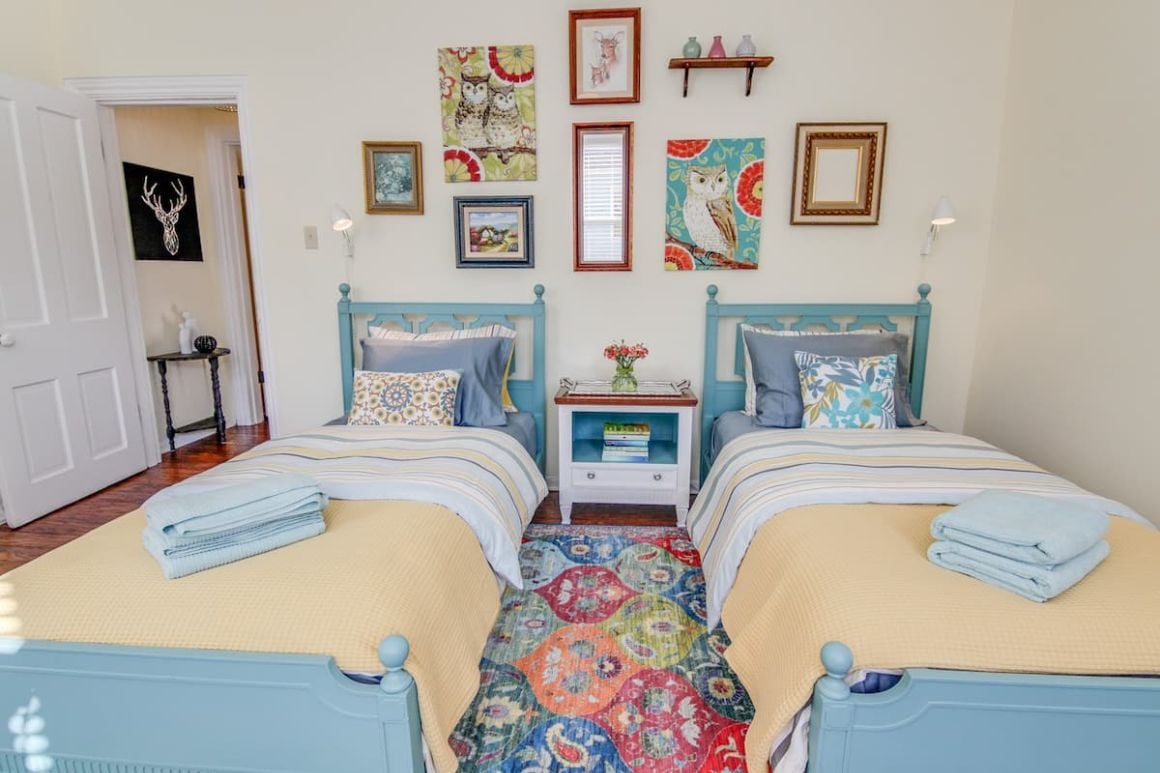 $$$
Fully equipped kitchen
Eight guests
Vintage, antique, and repurposed furnishings
Staying in South Side for our next option, this yellow house is a dream for families of all ages. With space for up to eight guests, no-one gets left behind! Eating out can get expensive, so why not use the fully equipped kitchen to prepare a family favourite? Another plus is that of the four bedrooms, two boast twin single beds. This means that younger children can get their own bed, while parents can enjoy a queen!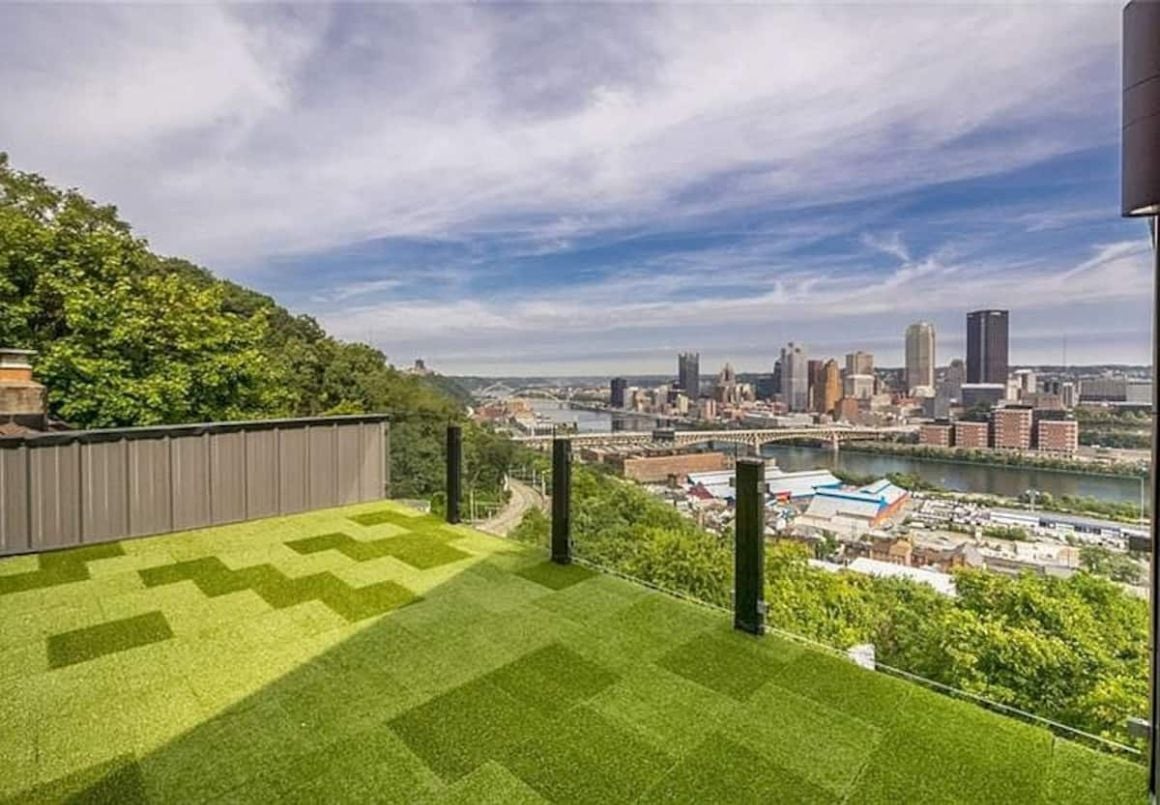 Eight guests
Stunning views
With spectacular views of the city skyline, this awesome house has a rooftop patio which is an absolute delight. The modern house has a raised position on a cliffside and has been beautifully designed by architects. Looking for some fun during your stay? There are foosball and air hockey tables in the basement, great for burning some energy when you're not lounging on the contemporary furniture. Outdoor enthusiasts take note, the Roanoke Trail starts opposite the property, one of the best trails in the area!
And now for our first carriage house. We can't believe how cheap this place is! Bursting with character, you've got lots of exposed brickwork, wooden floors, and high ceilings that make the place feel really big. There are two bedrooms, so it's comfortable for a couple of even a small group of up to four. This carriage house offers incredible value for money and excellent reviews, so if you like the look of it, you'll have to snap it up quickly!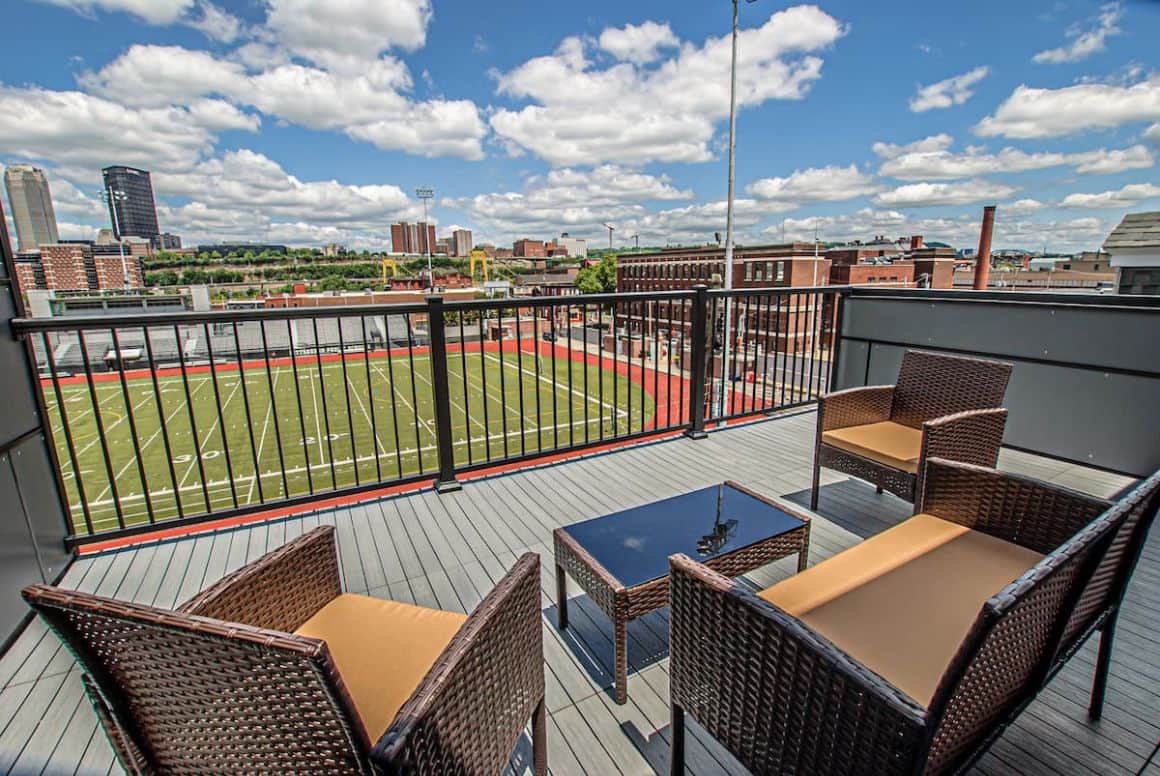 Ten guests
Fully equipped kitchen
The rooftop deck here is overlooking an American football field – something very few other properties can boast. Even if you're not into sports, the fresh air and view of the city are still lovely. Back inside the house, you've got minimalist decorations across the living areas and four bedrooms. It can comfortably sleep ten, so it's great for groups of family and/or friends.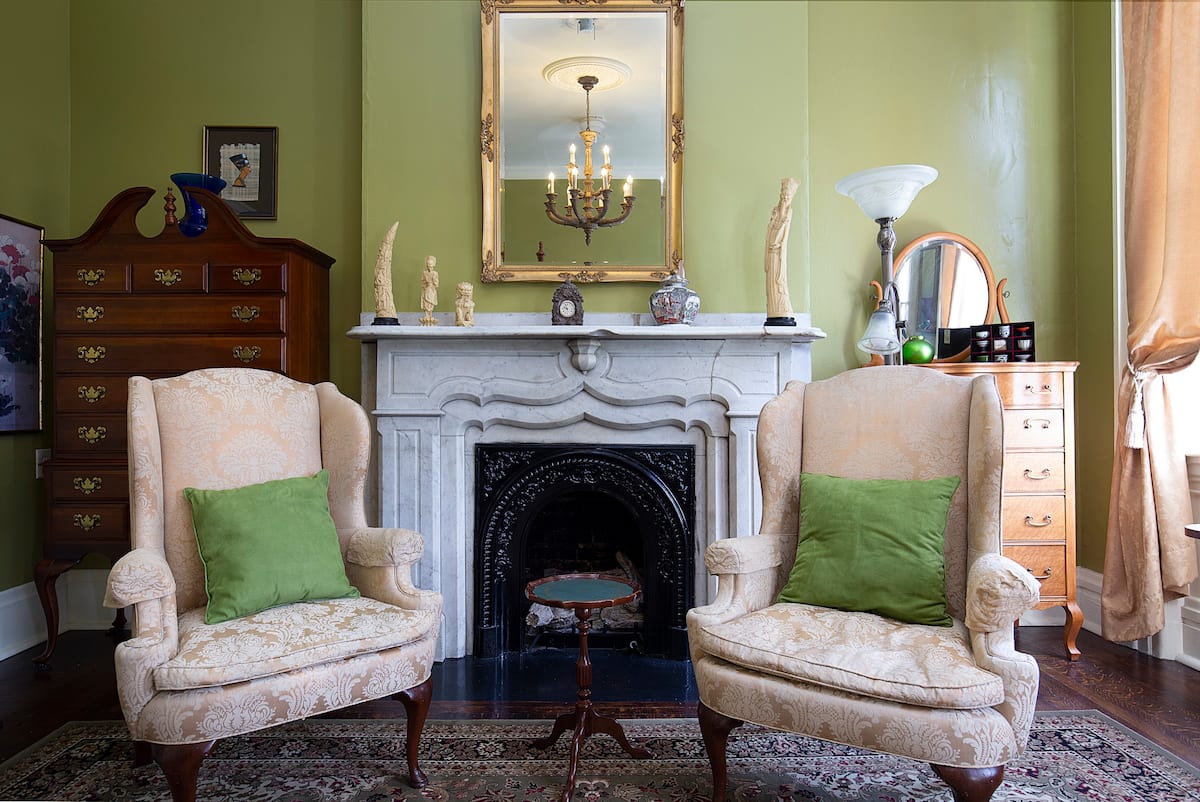 $$$
Continental breakfast included
Three guests
En suite bathroom
This historic house is more expensive than bed and breakfasts usually are, but you're getting a whole lot for your money! A four-poster queen bed is a perfect romantic escape for a couple, and you'll be treated to a continental breakfast in the morning. The furnishings are exquisite, with indoor fireplaces, wingback chairs, and opulent chandeliers. You'll be pleased to know that if the Parkview Suite is booked at this BnB, there are other rooms available.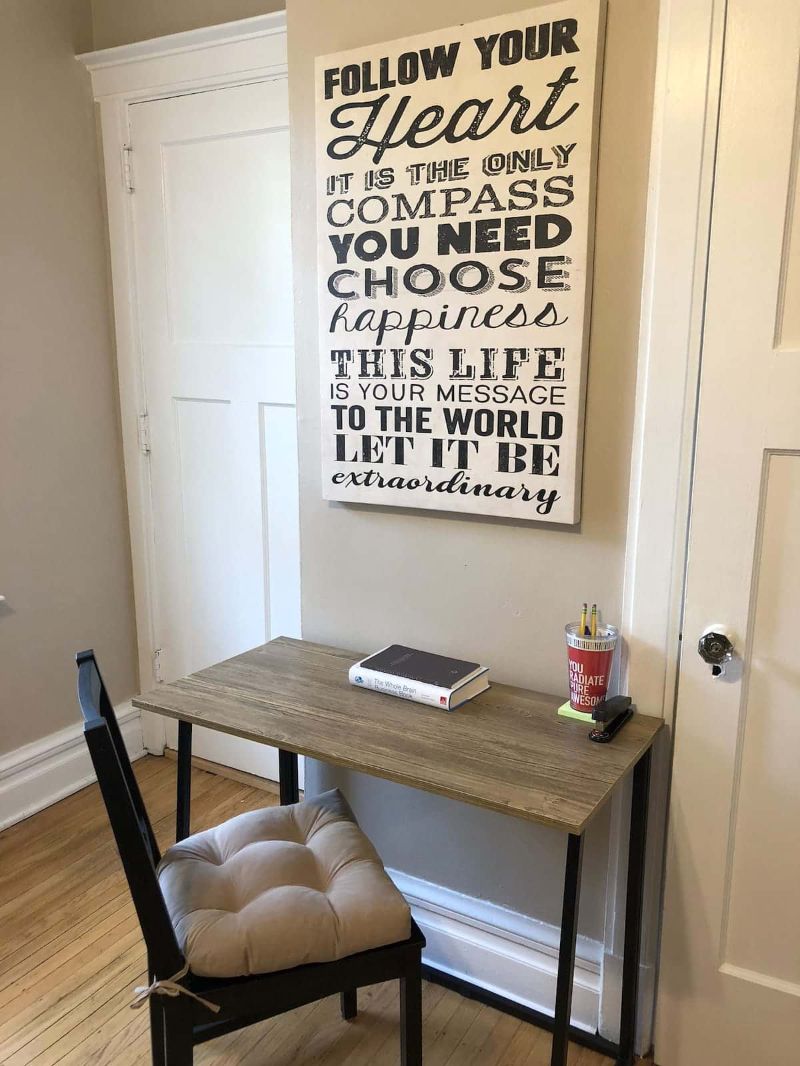 Three guests
Charming historic home
At the very least, digital nomads need a dedicated workspace and reliable Wi-Fi to work. However, this private room in a historic home offers much more than that; you've got a mini-fridge and a coffee machine in your room, and you'll also be presented with a basket of snacks and coupons for money off throughout the city. Towels and toiletries are provided too, so you can save some space in your luggage, knowing all will be there when you arrive!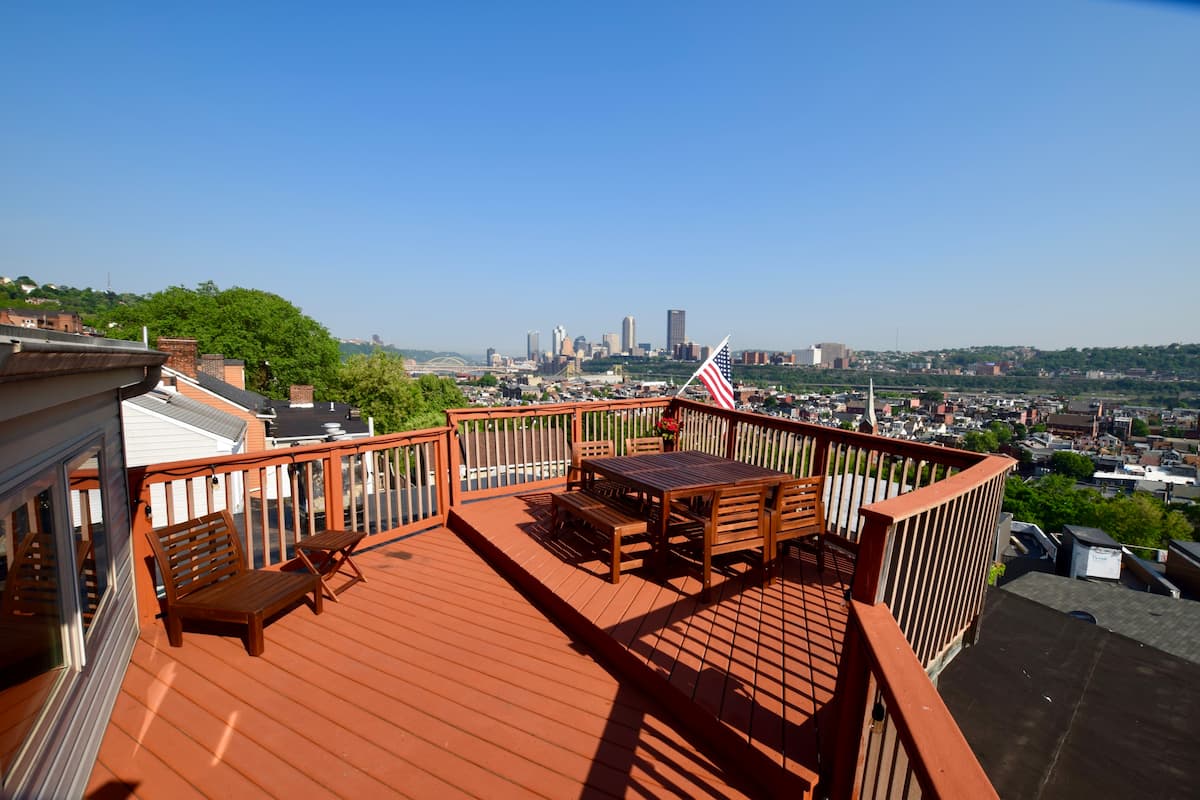 Twelve guests
Fully equipped kitchen
Now, we've seen a few places already that have roof terraces. However, none of them quite match up to this stunning house in South Side Slopes. Yes, it's a little further from Downtown than some of the other Airbnbs on the list, but it's worth the extra journey for that view. Prepare dinner in the fully equipped kitchen and bring it up to the terrace, or just spend the afternoon chilling up here. The living room isn't a bad place to chill either!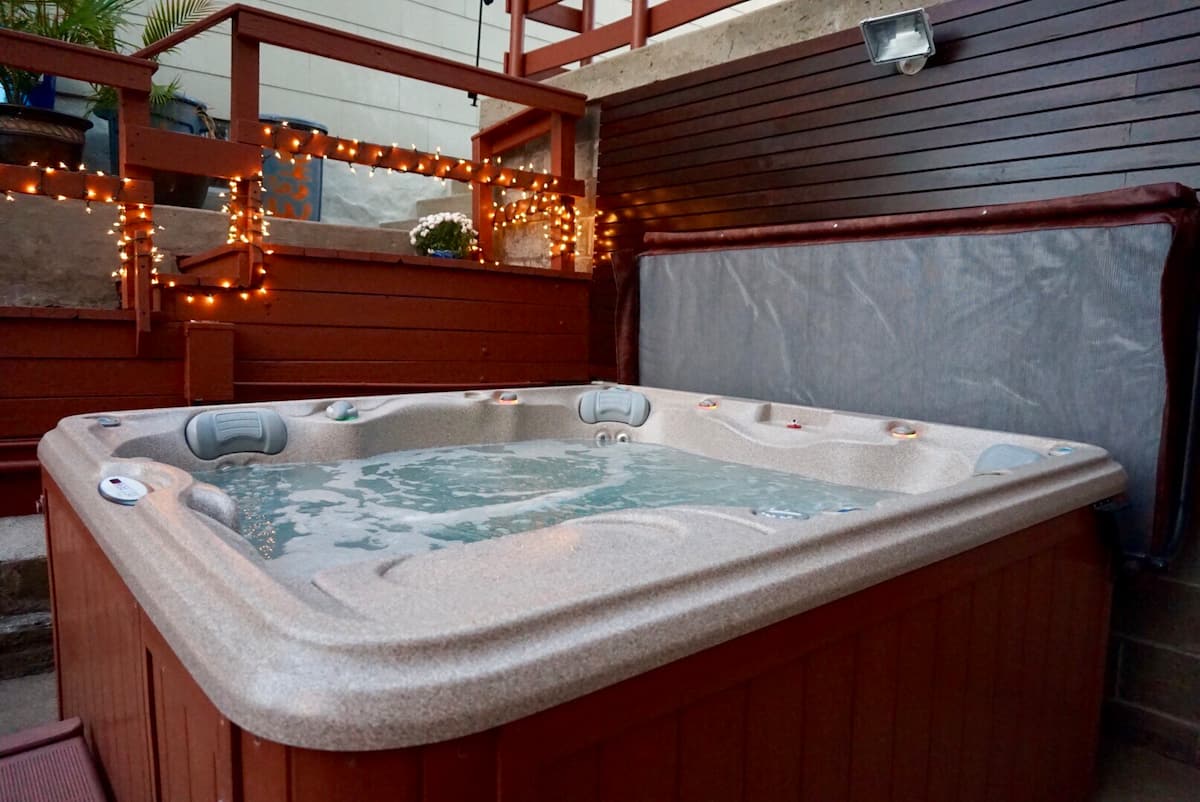 Eleven guests
Incredible views
South Side Slopes is one of the poshest and most affluent neighbourhoods in Pittsburgh, and with that comes some of the best houses! This gorgeous townhouse boasts its very own hot tub in the large garden – as well as a BBQ and several sitting areas. Inside, there's a fully equipped kitchen, four bedrooms, and a cosy living room. Up to 11 guests can call this place their temporary home.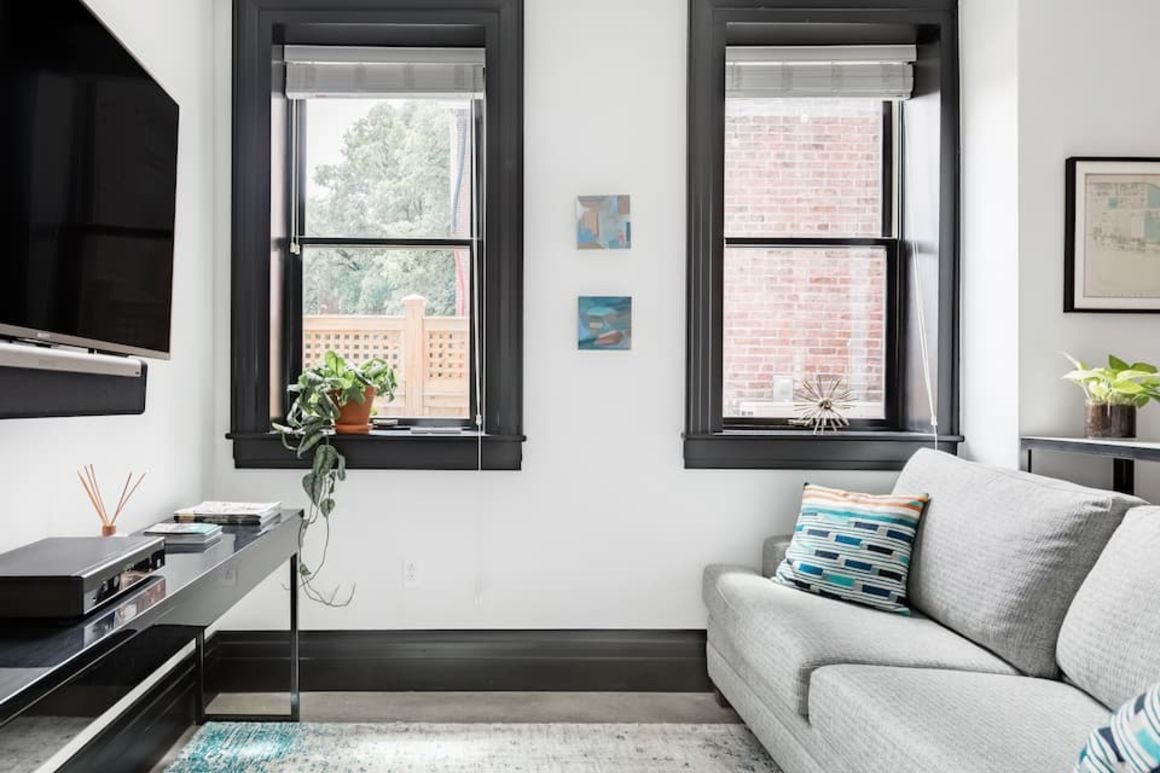 Four guests
Contemporary decor
If you're staying in an Airbnb Plus, you're in for a treat. These properties have been hand-picked as a result of their excellent review scores, the attention to detail of the hosts, and they even get a visit from Airbnb staff. This one is a historical house and was an electric shop all the way back in 1895. Despite its storied past, it's packed with modern touches such as Scandinavian modern interior design and a Keurig coffee maker.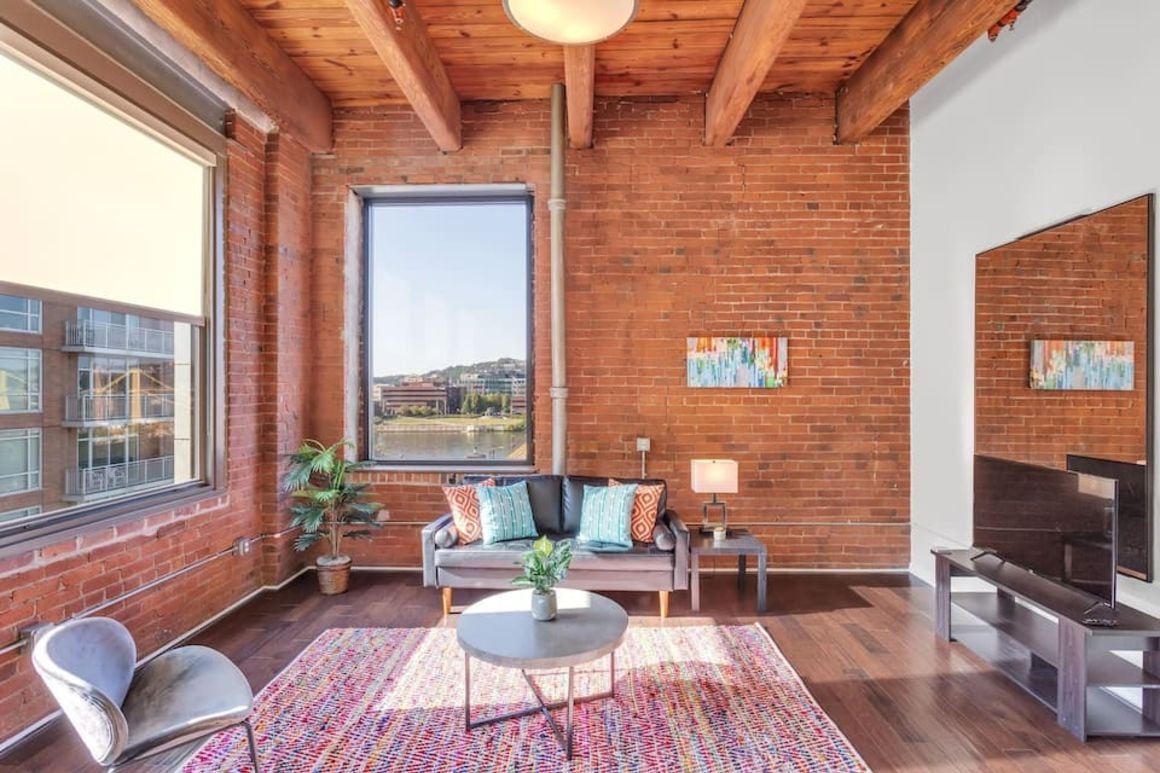 When it comes to spending a weekend in Pittsburgh, the most important thing is location. Right in the heart of the Cultural District, Downtown and all the best Pittsburgh attractions are right on your doorstep. You probably won't spend too much time in the apartment on a short stay, but when you do, you're sure to be impressed by the huge windows, high ceilings, and tastefully exposed brick walls.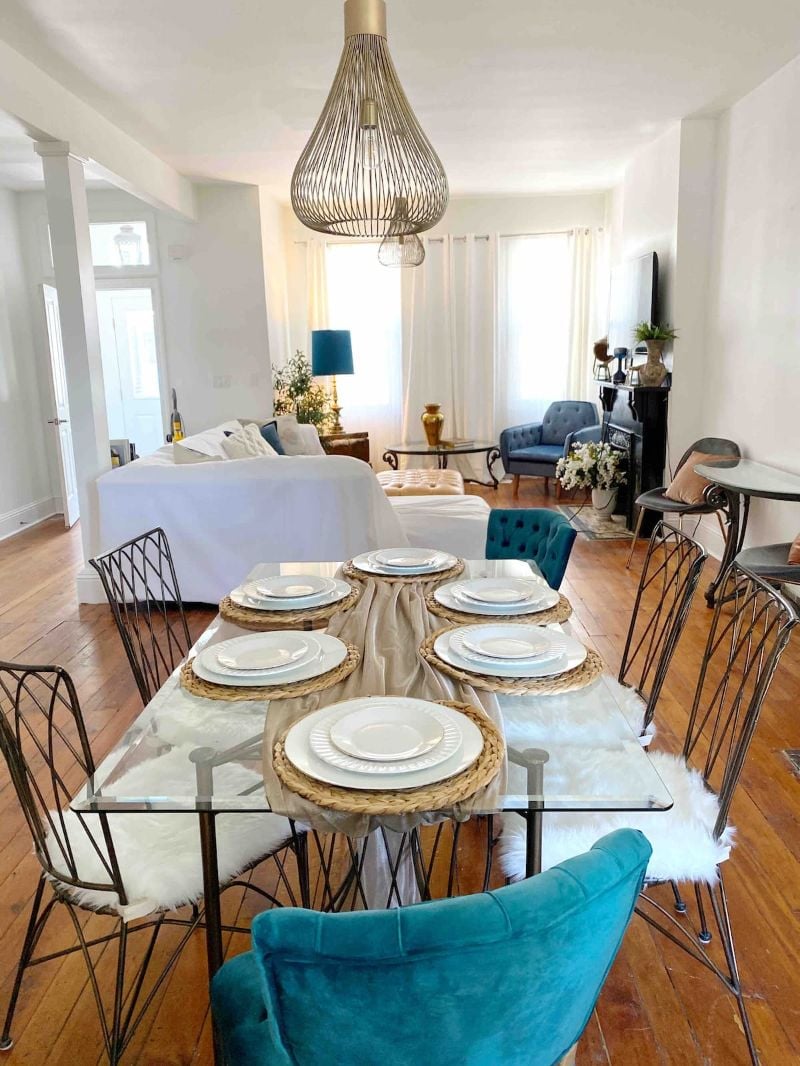 $$$
Fully equipped kitchen
With a large dining room and living area, this is the ideal place to chill and kick back with your friends. You could even play one of the board games provided! Though you may spend some quality time together in the Airbnb, you're close to several Pittsburgh attractions, including Downtown and sports stadiums.
Top 5 Airbnb Experiences in Pittsburgh
Now that you've hopefully found your best place to stay in Pittsburgh, let's take a look at what you can do when you're there. The Airbnb Experiences platform is designed to get you off the beaten tourist track – with the assistance of local guides who curate cool tours and experiences.
Guides want to truly show off their city – making you love it as much as they do. An Airbnb Experience can be anything from biking through the city to a ghost tour by night.
Let's take a look at five of the best Airbnb Experiences in Pittsburgh. You're sure to love them!
And for a complete list of Airbnb Experiences in Pittsburgh, click here.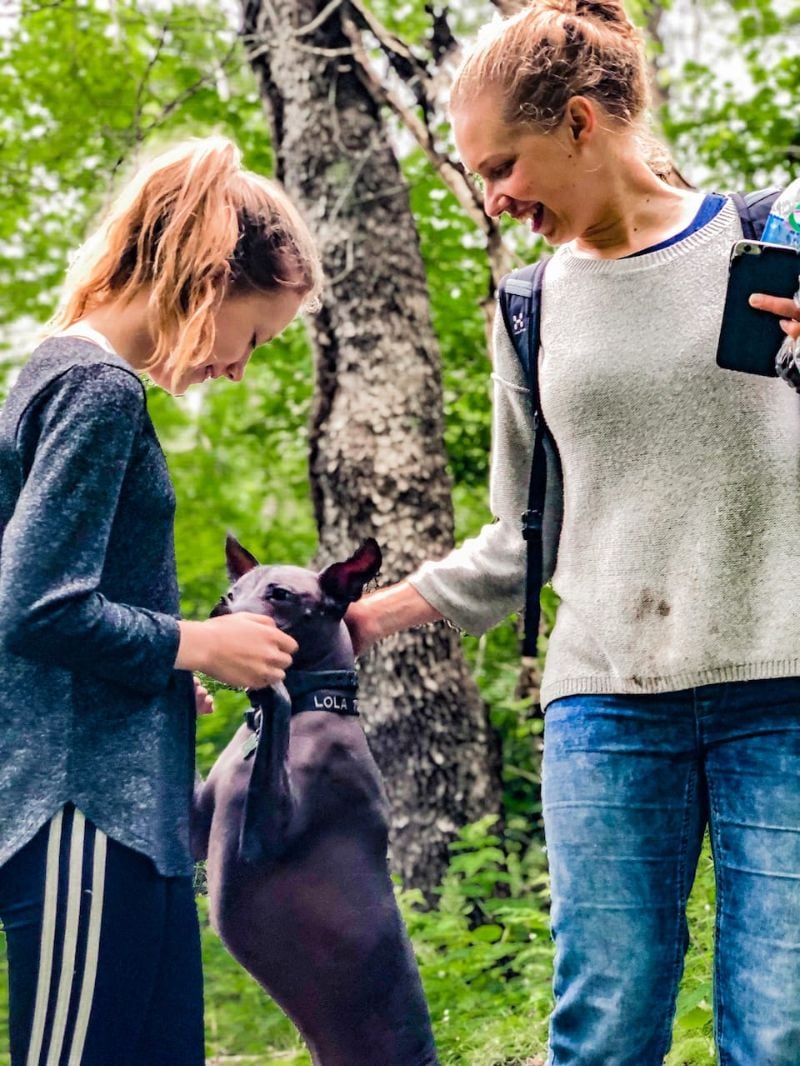 $49/person
2.5 hours
Up to 10 guests
This hike in Frick Park will see you meeting a local celebrity… but it's not a human! Meet your new furry friend, a hairless dog who has more than 16,000 followers on Instagram, before going on a walk through Frick Park. You'll get out into the backcountry and enjoy some great views of Western Pennsylvania.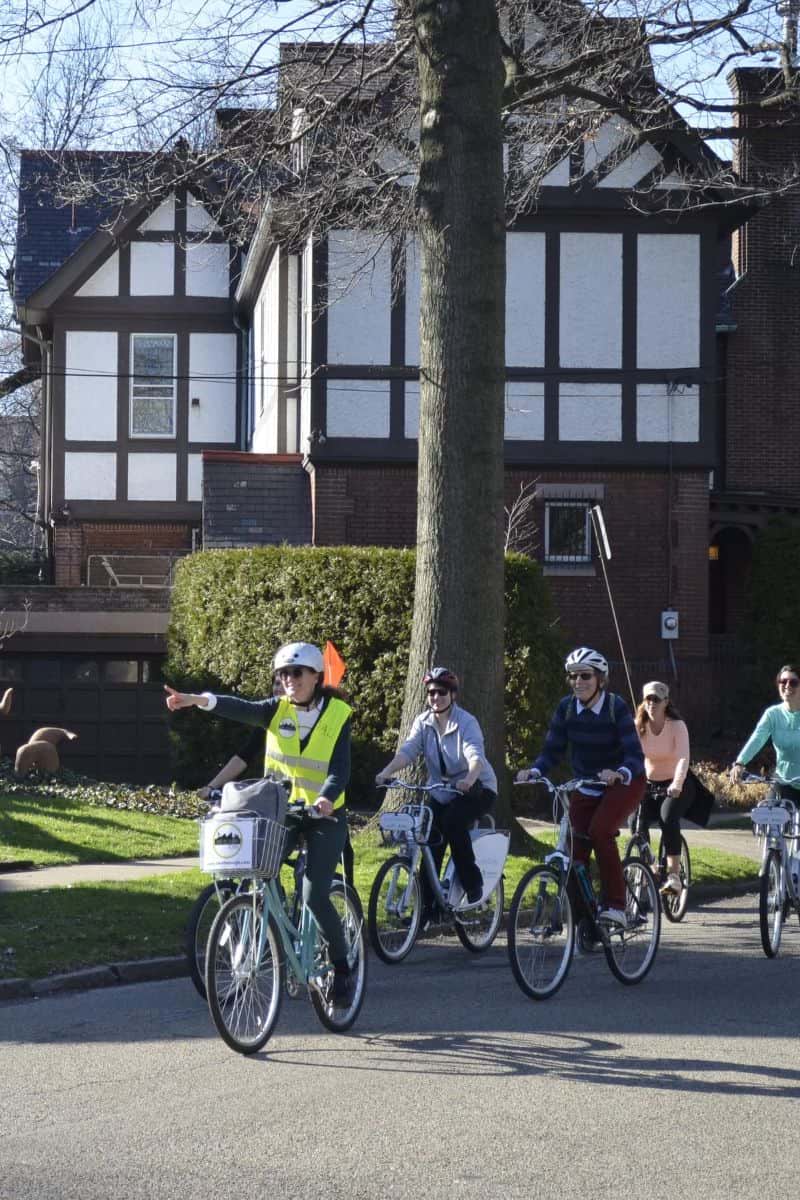 $49/person
3 hours
Up to 6 guests
Walking tours are a wonderful way to see the city. However, add in two wheels, and you can cover a lot more ground. This bike tour will show you the Strip District and the scenic river trails of the North Shore, all while you learn the history of Pittsburgh. Tours take place in all weather, so be sure to bring a coat if it's cold or wet!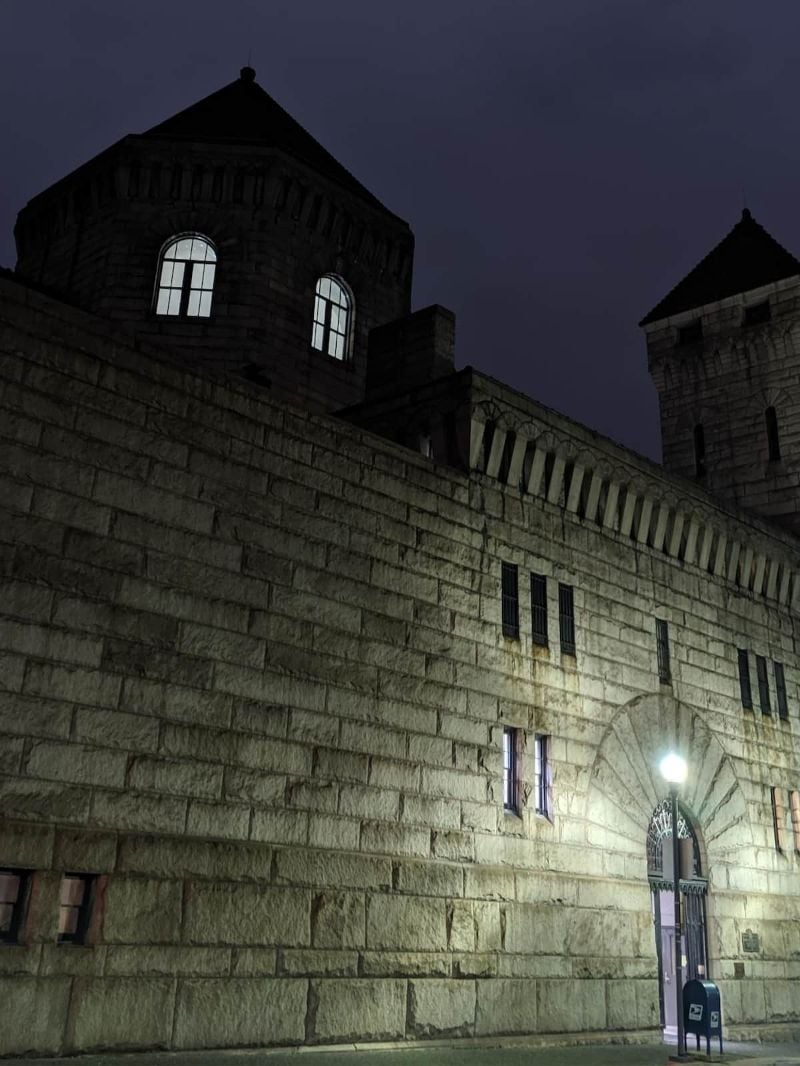 $29/person
2 hour
Up to 6 guests
Want to learn about the dark side of Pittsburgh's history? This ghoulish ghost tour is for you. You'll head to all the spots where the spirits lurk, finding out about the city's spookiest stories.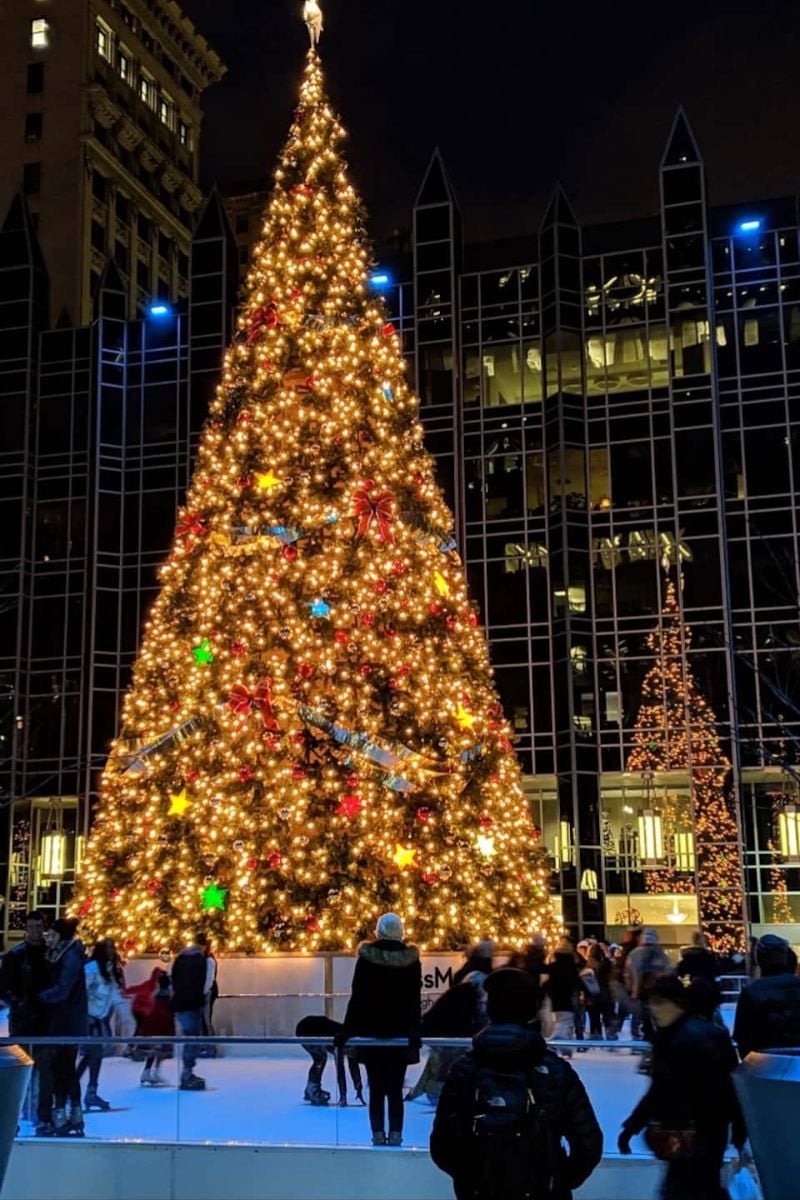 $29/person
2 hours
Up to 6 guests
You may be able to tell from the photo that this isn't a tour which takes place year-round. However, in the run-up to Christmas, this magical tour is unmissable. You'll discover the city's architecture and public squares before the grand finale of the central holiday market in town. Once the tour ends, consider some time on the ice rink around the Christmas tree!
$75/person
1 hour
Up to 3 guests
One of the more unusual Airbnb Experiences in Pittsburgh, this one hour session will give you a crash course in becoming a podcaster. A cool creative day out if you're looking for something a little different during your vacation!
Don't Forget Your Pittsburgh Travel Insurance
ALWAYS sort out your backpacker insurance before your trip. There's plenty to choose from in that department, but a good place to start is Safety Wing.
They offer month-to-month payments, no lock-in contracts, and require absolutely no itineraries: that's the exact kind of insurance long-term travellers and digital nomads need.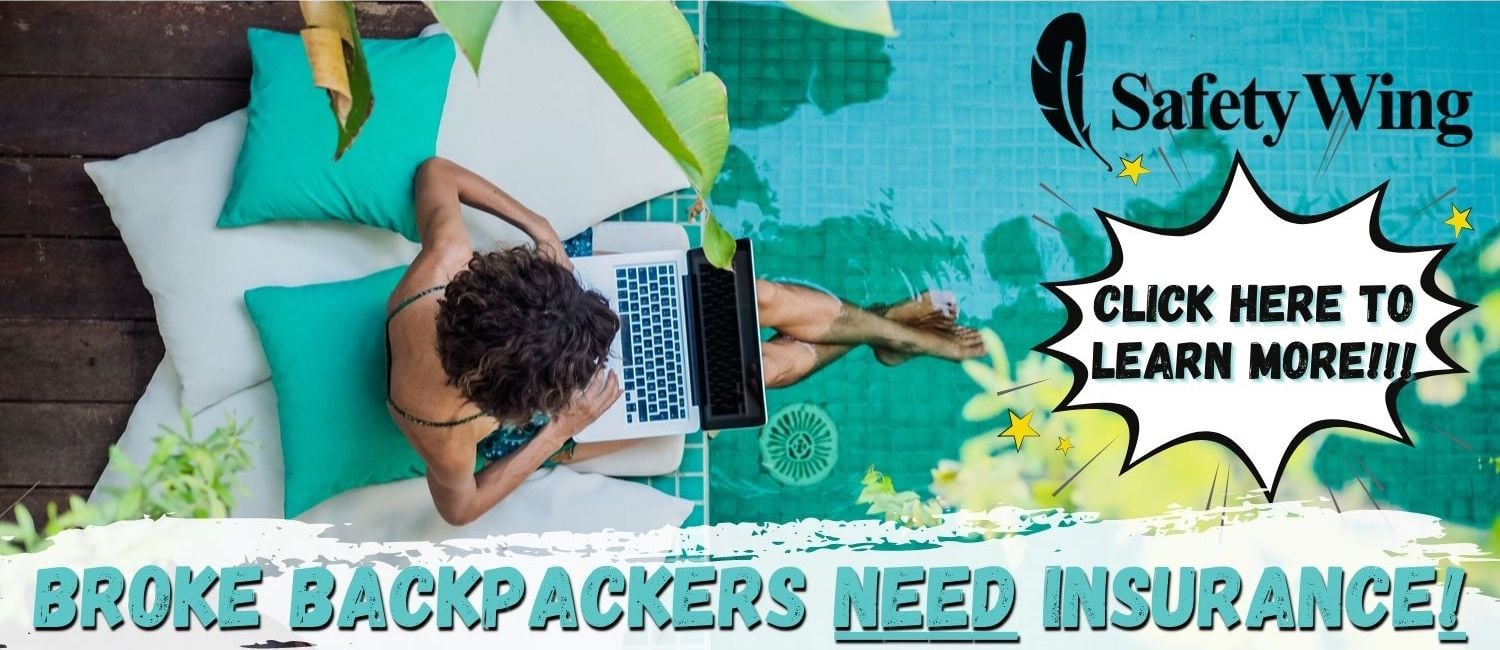 SafetyWing is cheap, easy, and admin-free: just sign up lickety-split so you can get back to it!
Click the button below to learn more about SafetyWing's setup or read our insider review for the full tasty scoop.
Final Thoughts on Pittsburgh Airbnbs
So, there you have it. Not only have you seen the 15 best Airbnbs in Pittsburgh, but also five of the coolest things to do in town. Whether you want to stay in a classic carriage house, a cosy bed and breakfast, or an industrial style vintage apartment, there's an Airbnb in Pittsburgh for you.
Still struggling to decide where to stay? Let us give you one last push towards our best value Airbnb in Pittsburgh. That's the Industrial Vintage Stunner. The decor in this place is uber-cool, and it's in a prime city-centre location.
Looking for somewhere a bit cheaper, check out the hostels in Pittsburgh instead.
We hope that wherever you choose to stay, you have a wonderful vacation in Pittsburgh. Remember, to keep both yourself and your belongings safe, it makes sense to take out a travel insurance policy with World Nomads!
---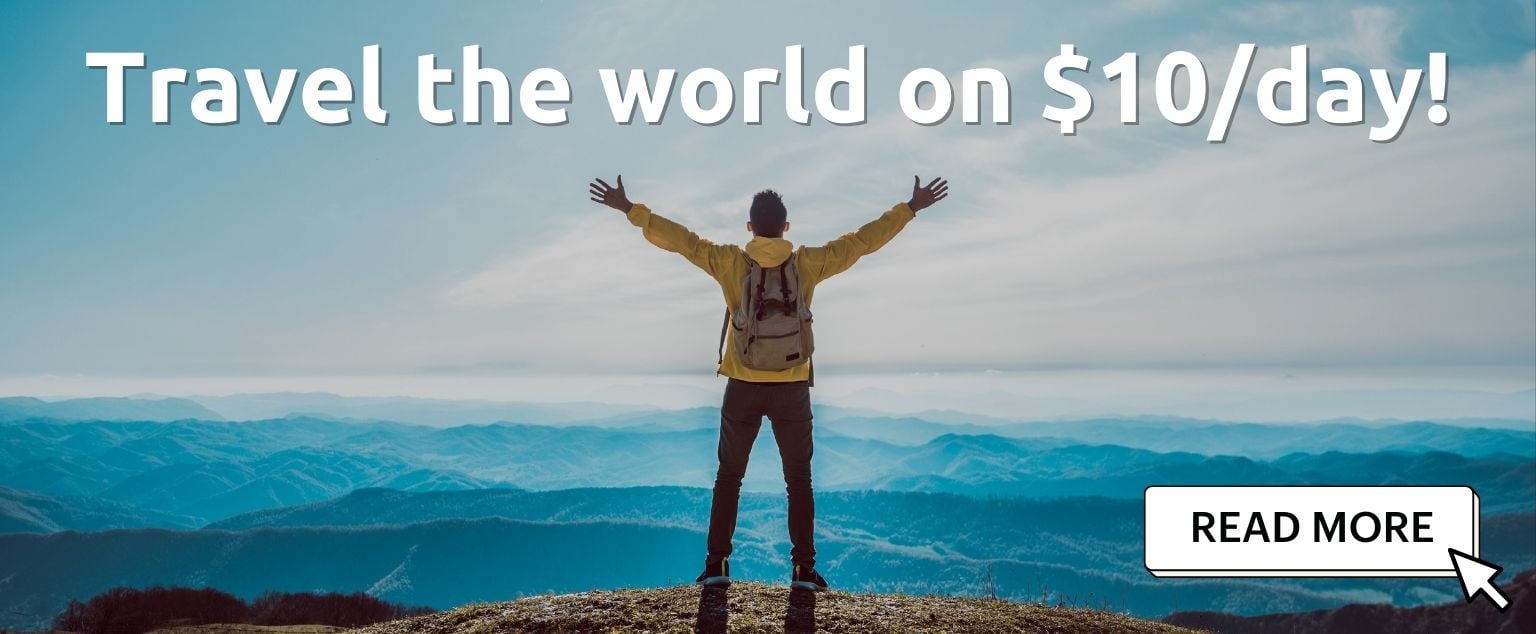 And for transparency's sake, please know that some of the links in our content are affiliate links. That means that if you book your accommodation, buy your gear, or sort your insurance through our link, we earn a small commission (at no extra cost to you). That said, we only link to the gear we trust and never recommend services we don't believe are up to scratch. Again, thank you!