Sioux Falls in undoubtedly one of the more underrated cities in the United State's midwest. It doesn't help that the city's state, South Dakota, is somewhat out of the way and not often associated with tourism and holiday, barring trips to Mount Rushmore. However, this really works in the small city's favor.
This far north, you'll find that the landscape is brimming with life, with your surroundings looking like they've come straight out of an old frontier adventure novel. Some of the best things to do in Sioux Falls, SD are outdoors and adventure orientated, in and amongst the pines.
Whether you're looking for historical or unique things to do in Sioux Falls, we've compiled a list of some of its best activities. So, pack your hiking gear, prep your history books, and come with us on an adventure to South Dakota's hidden gem.
Scratch beneath the surface of this under-appreciated state and there are definitely some unmissable things to do in Sioux Falls that you just have to try out. The pristine landscapes take on a different quality every season, and there's a lot to be learned from the region's rural, salt-of-the-earth past.
A visit to Fall Park is one of the most unmissable things to do in Sioux Falls. The city gets its name from the iconic waterfall it was built around, flowing from the Big Sioux River.
Fall Park hosts a modern observation deck, a visitor's center, and the historic Queen Bee Mill. It's the perfect location to learn about the city's history as a quartzite refiner and supplier!
In 1881, the Queen Bee Mill was constructed as one of the first major industrial tools in the area! Since its closure, it has stood testament to the historic industrial processes the city was once known for.
Sioux Falls not only boasts a deep history, but it also holds many culinary delights. We're talking about brisket, mince, and fine meats. Every Saturday, you can take a food-themed trip around the city. Probably one of the best things to do in downtown Sioux Falls if you're looking for a good blend of history and food.
Walk the town and learn about its famous history. Pass landmarks, monuments, and museums, gaining all the insight you could ever want to know about the area. All the while enjoying some of the best bites South Dakota has to offer!
Cutting through South Dakota, the Big Sioux River has been a vital location for settlements as well as battles throughout its history. It's one of the most iconic natural landmarks in the area!
In the Sioux Falls area, the river flows mainly through Good Earth State Park and is a welcome companion on hikes and explorations.
Within the park, you'll find the Blood Run Site, a traditional Native American settlement dating back nearly 8,500 years! At the nearby visitor's center, you can learn all about the Native American Cultures that settled there and how they impacted the land.
The Washington Pavilion has been open since 1999 and is the hub of all things cultural in Sioux Falls. It boasts an art gallery, a museum, a theatre, and a concert hall.
The Kirby Science Discovery Center is home to some of the best fossils you will ever see, with "Stan" the T-rex skeleton being a prize exhibit. The Visual Arts Center, in comparison, boasts a wide variety of tribal and regional pieces.
If you can, try to catch a production at The Pavilion. From opera, broadway productions, and concerts, to listening to the South Dakota Symphony, it'll be well worth your time!
5 – Wonder at Sioux Falls' Mighty Cathedral
What was originally a small wooden building in 1881 has now become one of the crowning jewels of the region!
The Cathedral of St. Joseph is a marvel to behold from both outside and within. The Catholic church has a beautiful four-pillared, free-standing altar that was designed to resemble the one in St. Peter's Basilica in Rome!
You'll also find detailed french stained windows and a stunning mural adorning the roof above the altar. If art, architecture, and culture are passions of yours, a visit to St. Josephs' will be worth a stop.
What was once the largest courthouse from Denver to Chicago, is now a monument to the early settlers of Siouxland.
One of the most popular Siouxland Heritage Museums, the Old Courthouse Museum is a great spot for those wanting to brush up on their South Dakotan history. Inside, there are depictions from the early days of Sioux Falls, as well as written accounts.
We'd suggest a pause at the 16 large murals adorning the hallway walls. Designed by Norwegian immigrant Ole Running, the designs make for striking imagery.
Here are a few more unique things you could consider doing here, should you be looking for something out of the ordinary.
SculptureWalk is one of the most popular things to do in Sioux Falls. A constant attraction, it boasts an ever-changing roster of hand-made, uniquely designed, artsy sculptures year-round!
It can be found in the downtown area, near to the Washington Pavilion. Walking along the route, you'll admire the 55 entries. You'll also have the opportunity to be one of the judges for the "People's Choice Award", determining whose sculpture is the best.
By the end of September, a winner is chosen to join the Ark of Dreams as one of the many landmarks that adorn the city. So, why not join the fun?
Walk into a scene from Neverland at the Butterfly House. Boasting over 800 free-flying butterflies of all varieties, you won't believe the colors on show here!
Not only is the butterfly house a beautifully natural attraction, but just next door is the South Dakota Aquarium too! You'll get an opportunity to touch sharks and stingrays, swim in the Pacific Tidal Pool, and learn about coral reefs and aquatic creatures.
Sioux Falls boasts the only saltwater aquarium in the entire state! And, along with its Butterfly House, it's sure to be one of the best Sioux Falls activities you'll do with the family.
EROS, as it's commonly known, is home to one of the United States' more prominent geological research center. This is the only center in the entire country built to handle Landsat satellite data.
Sioux Falls was chosen from a list of selected areas characterized by limited air and radio interference. As well as constant satellite uplink, and falling within an elliptical area between Topeka and Kansa.
Today, you can visit the center and see it in full operation, processing and managing data from all across the globe. Sioux Falls' very own international station!
According to crime statistics, the city boasts one of the lowest crime rates across America. For a city its size, its remarkable how little an issue violent and non-violent crime is here.
Downtown and Northside are two less-frequented areas of the city at night, and so it's best not to travel here alone. Also be mindful and alert in busy places, as you would anywhere else.
But in truth, nowhere here is earnestly "bad". Whether it be its well-trained and ever-present police force or its community-centered approach, there's a strong emphasis on safe and clean living! Check out our roundup of the best travel insurance.
Here are a few essential things to do in Sioux Falls, SD, after dark, from craft beers to baseball games.
10 – Try the Famous Craft Beers of Sioux Falls
The city's brewing scene has grown rapidly in recent times! This year alone, six new breweries opened up in the city, all sporting a unique craft beer for the people to sample.
Bar hopping isn't new to the locals, but being able to frequent a local brewery sporting some new craft labels just makes it sweeter. The beer tasting scene has become very localized. Put simply, people enjoy supporting local rather than interstate.
If you're going to head out for the night, look at starting your evening at Monk's and going from there!
11 – Catch a Baseball Game at The Bird Cage
Sioux Falls Stadium, locally known as "The Bird Cage" and home to the Canaries, is one of the oldest ballparks on the American circuit (51 years)!
It may not be the biggest or flashiest stadium you've ever been to, but its fans are passionate and its team loyal! Who doesn't love a baseball game, hot dog in hand, cheering for the local underdogs?
If you can, try grabbing a ticket for the evening fixtures. Not many things beat the local team playing with everyone packed in. The atmosphere can be awesome! Definitely one of the more essential things to do in Sioux Falls.
Whether you're looking for budget hostels, affordable hotels or unique South Dakota cabins, these are the best places to stay in Sioux Falls.
This guest lodge is great for those looking to find a comfortable place convenient to all the local attractions.
It comes with one kingsize bed and one sofa bed, a fully stocked kitchenette, and an outdoor patio. It is within walking distance to a grocery store, as well as the Sanford and Avera Medical Center.
This hotel offers the best location and amenities. Being near to attractions such as Fall Park, Delbridge Museum, as well as the ever-popular Phillips Avenue.
If making use of the hotel's facilities is your goal, you'll have a pool, the Falls Landing restaurant and free wifi to keep you busy. With a flat-screen cable TV in your room, you won't be bored, that's for sure!
If you're lucky enough to be traveling with your partner or significant other, then fear not, you'll find plenty of activities in Sioux Falls to suit every mood. Whether it's a quiet dinner with a serene view, or a secluded stroll through the prairies, there's something to suit every mood. Let's take a look at some of the best things to do for couples in Sioux Falls.
Fall Park is undoubtedly one of the area's most prominent features, with most visitors to the city starting their explorations here.
One of the best activities for couples is to do in the area is to have dinner at the Overlook Cafe. As the sun sets over the city, you'll have an unobstructed view of falls as they change color with the changing of the evening. The building itself is also very interesting, being an old hydroelectric station, souped-up into a comfortable dining experience.
Perch yourself at one of the best restaurants-with-a-view Sioux Falls has to offer!
13 – Have a Picnic at the Big Sioux Recreation Area
It's unsurprising that the Big Sioux River is ever-present in many of the attractions here. However, the Recreation Area is definitely one of the more popular things to do in Sioux Falls.
Take a stroll with your partner amongst the trees as you look for a favorable place to set up your picnic. The sites, sounds, and smells set a relaxing mood, perfect for an intimate luncheon under the trees.
The park offers some awesome things to do if you're looking to be adventurous during your visit. Archery, birdwatching, camping in the thicket, or kayaking are all on offer!
To find out why I recommend World Nomads, check out my World Nomads Insurance review.
One of the best qualities of the city is that many of its sites don't need money to enjoy. Here are a couple of things to do in Sioux Falls on a budget.
14 – Explore One Of the Most Decorated Ship in US Navy History
During WWII, the U.S.S. South Dakota Battleship was lead to a pod of South Dakota-class battleships. Launched in 1941, it was involved in over ten battles and is one of the most decorated war vessels ever in the US Navy.
After its decommissioning in 1947, the ship was broken up to be used for scrap metal. Today, you can find some of the ship's parts at the South Dakota Battleship Memorial, in memory of its service.
Although landlocked in the midwest, you'll be surprised at how well the memorial site conveys not only the physical size of the ship but also its sizable history!
15 – Stroll Through the Iconic Terrace Park
Terrace Park is one of the most popular things to do in Sioux Falls for locals. There's just so many activities to do here!
You could start by taking a stroll through its majestic Japanese Garden, with its ornate arches and trimmed hedges. You can then wander on the banks of Covell Lake, enjoying the sounds of water lapping onto the shore.
You'll find picnic shelters, play areas, basketball courts, an aquatic center, and an amphitheater. Definitely, one not to be missed, especially in the summer months.
Books to Read in Sioux Falls
Sometimes a Great Notion – A tale of a hardheaded Oregonian logging family that goes on strike, leading the town to drama and tragedy. Written by PNW legend, Ken Kesey.
Walden – The transcendental masterpiece by Henry David Thoreau that helped modern Americans rediscover nature and her beauty.
To Have and To Have Not – A family man gets involved with the drug smuggling business in the Key West and ends up in a strange affair. Written by the great Ernest Hemingway.
If you find yourself walking the city needing to entertain your kiddies, not to worry! Here a few things to do in Sioux Falls with kids, sure to help them enjoy their stay here.
16 – Take Part in Camping and Survival Classes
Summertime in Sioux Falls offers you and your kids a great opportunity: a visit to the Outdoor Campus!
Your kids will love the hands-on approach this museum takes when showcasing its exhibits. Not only do they get to see the various camping styles and equipment, but they can also take part. Classes are held to teach camping, fishing, archery and more!
Your kids can spend a couple of hours enjoying the equipment and their imagination. There's also an aquarium as well as a few local reptiles to meet!
17 – Go for a Swim at the Waterpark
Voted the number one Sioux Falls' thing to do for fun, the Wild Water West Waterpark is loaded with activities suited for the whole family!
Its primary attraction is undoubtedly the only wave pool in all of South Dakota. On top of this, you have the swim-up bar, bumper boats, and water rides to enjoy, as well as few land-based activities.
There's paintball, go-karting, miniature golf, sand volleyball, and a tornado alley! You could honestly get lost in all the activities, so make sure to keep your head. The last thing you want is to be a part of a wave pool moshpit!
If you've found that you're able to spend some time away from the city itself, here are day trip activities you could make the most of.
Visit Yankton's Lakota Cultural Centre
Offering some of the most authentic experiences of the Native American tribes, Yankton is a cultural hub of folklore and tradition. It's perfect for those looking to increase their understanding of Native American culture.
The center is designed to represent the Lakota culture and traditions, as a way to preserve their most important practices. Art, music, history and religious beliefs are all explored here!
The Center is the best place to start your journey, as you explore the rest of Yankton with your newly acquired perspective and understanding! Yankton is more than just its learning center and is worth the effort to see.
Take a step backward in time at Ingalls Homestead, a living home on the prairie. Go back to when life was simpler, hours were spent in the fields, and a day's work was all about churning the soil.
The homestead wants you to interact with its wares. It wants you to get involved with and be a part of the scenery.
You'll ride a horse-pulled wagon, make your own corncob doll, and learn about the daily routine that people got up to back in the day. You'll also get to see what a traditional prairie school looks like!
Finally, if you get the chance, you have to camp out on the prairie! You can camp in your own tent or RV, or you can rent an old fashioned covered wagon. A night out on the prairie is truly unforgettable! One word: stars.
If you find yourself with more time to spend in the city, you're going to need a solid plan of action to make good use of your time. Below we've come up with a nifty 3-day itinerary for you to make use of.
Day 1 – Main Attractions of the City
Falls Park will always be the first thing to do when you arrive in town. Sioux Falls is not only named after it, but the entire city was basically built around it! You can spend a good amount of time here, wandering the park and exploring its attractions.
From there, a walk to the nearby cathedral is a must. This giant building is filled with stunning murals and beautiful designs. You'll also learn more about the city's illustrious history.
Finally, for the late afternoon, we'd recommend you spend a good amount of time strolling Phillips Avenue and the awesome SculpturesWalk. With restaurants, shops, and sculptors to rate, you'll be finishing your day off on a high.
Day 2 – Get In Touch with the Locals
Your second day in Sioux Falls is all about getting out and seeing what the locals like to get up to.
You'll start your day by heading to the Wild Water West Waterworld. One could literally spend the entire day here if they could, but we think a morning would suffice. More than enough time to explore its many attractions!
After enjoying lunch inside the park, take a short walk to the nearby Washington Pavilion for a wander around its theatres and galleries. The Pavilion is known for its cultural and public exhibits and is also a great spot to relax.
For late afternoon, how better to finish your day than to explore the famous Butterfly House and Aquarium. With the sun setting, you can finish your day touching sharks and admiring over 800 butterflies!
Day 3 – Out and About in the Wilderness
Your last day in Sioux Falls is all about experiencing its well-known outdoor hiking areas. And, how better to prepare for such a day than by getting a class on surviving the outdoors at the Outdoor Campus.
Here, you can explore the various types of exhibits they have on offer. From tent designs and camping history to reptiles and classes on fishing and hunting.
Outdoor Campus is a great place to start your next activity: a walk through the Big Sioux River Recreation Trail and Greenway. Spend the rest of your day strolling through the wilderness, amongst the trees, and hugging the famous river.
You'll see wildlife, go bird watching, you can fish, picnic or simply climb to the highest hill. You'll get to finish your trip seeing this beautiful city you've come to enjoy, from a stunning 360-degree hilltop view!
Don't forget your travel insurance for Sioux Falls
World Nomads' mission is to support and encourage travellers to explore their boundaries. They offer simple & flexible travel insurance, and safety advice to help you travel confidently.
They've been doing it since 2002 – protecting, connecting, and inspiring independent travellers just like you.
Get a quote below or read our in-depth review!
World Nomads provides travel insurance for travelers in over 100 countries. As an affiliate, we receive a fee when you get a quote from World Nomads using this link. We do not represent World Nomads. This is information only and not a recommendation to buy travel insurance.
Here are some quick answers to common questions about what to do and see in Sioux Falls.
Sioux Falls, South Dakota, has recently become a bit of fly-by town, mainly due to not many people knowing too much about it. We hope to have changed that perception!
There really are a lot of non-touristy things to do in Sioux Falls, from the Falls themselves to the beautiful landscape that surrounds the city. You're spoilt when it comes to experiencing a community that cares about its visitors.
You'll always get an authentic, community-driven experience from locals. Irrespective of whether you're swimming at Wild Water West, or learning about the famous USS South Dakota's prestigious record. The locals are proud to share their heritage!
---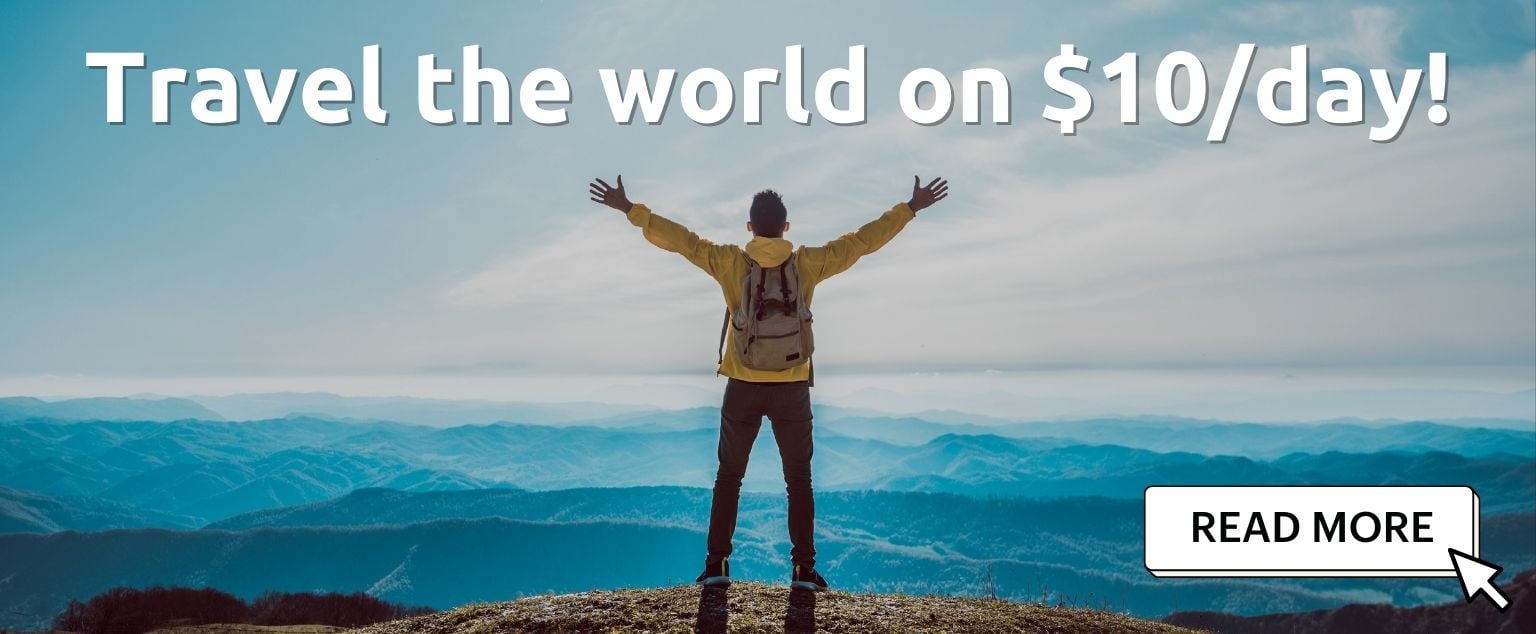 And for transparency's sake, please know that some of the links in our content are affiliate links. That means that if you book your accommodation, buy your gear, or sort your insurance through our link, we earn a small commission (at no extra cost to you). That said, we only link to the gear we trust and never recommend services we don't believe are up to scratch. Again, thank you!