Canada is a big and beautiful country, with geography as diverse as the people who call it home. It has exciting cities, spectacular nature for outdoor lovers, and a deeply fascinating indigenous history and culture. From the French-speaking part of Quebec in the East, to the snowy peaks of British Columbia in the West, this country offers so much to travelers of all kinds.
Canada also has a diverse range of volunteer projects who need extra helpers. Whether your thing is taking care of animals, conversation research, or community projects, there are epic volunteering organisations in Canada.
Keep reading to find out more!

Do You Want to Travel FOREVER??
Pop your email in below to get a FREE copy of 'How to Travel the World on $10 a Day!'.
Top 4 Volunteer Projects in Canada
Au Pair
> Support a local family with childcare
> Vancouver, Calgary, Edmonton and more
Care for dog sledding huskies
> Opportunity: Grooming, exercising, feeding huskies, and learning how to sled.
> Location: Alberta
Permaculture community
> Opportunity: Work with plants, gardens, DIY tasks
> Location: Shawnigan Lake, British Colombia
Guest House in the Mountains
> Opportunity: Cleaning, housekeeping
> Location: Ashcroft, British Columbia.
What You Need to Know about Volunteering in Canada
Something important to know about a volunteer trip in Canada (or anywhere else on our pretty little planet) is that you'll have to put in the work. Volunteering isn't just a holiday with some picture opportunities to post on the 'gram, you might have to get your hands dirty.
They will involve long hours and can be mentally heavy, but the results are so worth it! It's for the greater good! Volunteering gives you the chance to dive deep into another culture, and contribute to some kind of change. That's life-changing kind of stuff.
If that doesn't sound like your thing – perhaps consider an equally life-changing Canada backpacking trip.
However, if we have caught your attention, allow us to introduce you to our mates Worldpackers and Workaway. These sites are awesome for finding volunteer projects all over the world. As platforms, they connect volunteers with epic projects. You know when a project is the real deal, as other travelers like you leave reviews about their experience.
All you need to do is sign up, and browse their projects! Or, you can keep scrolling, and allow us to show our faves of the bunch – please stay. The membership is super affordable (even more so with our sneaky lil discount code) and is valid for a whole damn year. Imagine the adventures you can have with that!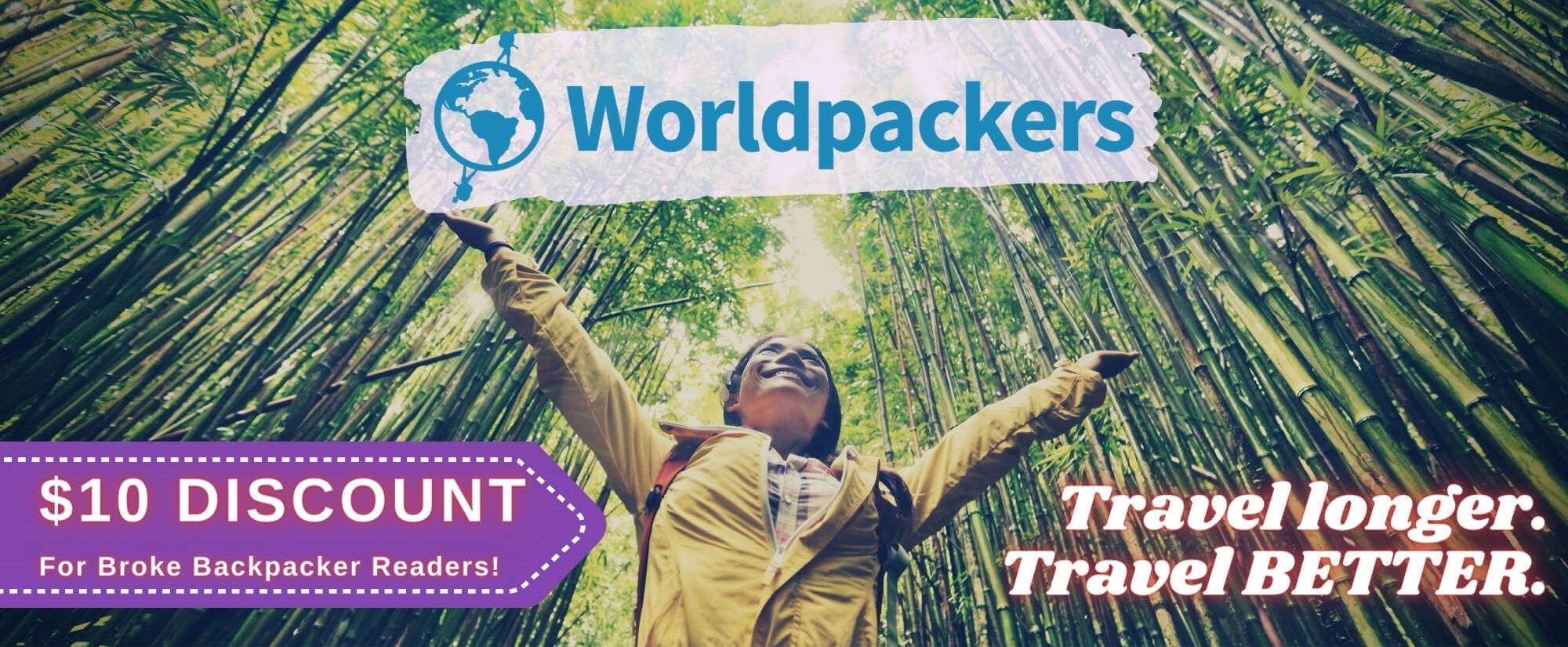 Worldpackers: connecting travellers with meaningful travel experiences.
Why Volunteer in Canada
Your reasons for getting involved in a volunteer project will be different from the next person. But, here are even more solid reasons why volunteering in Canada is a great idea.
Local, authentic experience – Do you really have the most authentic experience if you don't at least try and do it like the locals? Working on a volunteer project will give you the chance to experience an authentic side of Canada.
Give back to the community – It feels good to do good! Not only does volunteering help support the local community, but it also fills your cup with good karma. Everyone wins!
Learn new skills and follow a passion – Volunteering gives you the chance to try new things and learn some new skills. It also gets you to think outside the box and do something for the passion of it, not just because it's expected of you. That's pretty bloody cool.
Support important work – So many non-profits and volunteer projects rely on the generosity of donors and volunteers to keep fighting the good fight. Volunteering is a great way to support their important work.
Practise your English – If you're not a native English speaker, spending time in Canada will give you a great chance to immerse yourself in the language. Also, the Canadian accent is definitely considered the coolest of the North American English accents (sorry, friends from the US). Either way, you'll pick up some Canadian slang and boost your street cred.
Routine – If you're a traveler who has been on the road for a while, getting involved in a volunteer project is a good way to get some routine and have some purpose.
Meet new people – Who doesn't want to connect with other awesome locals and travelers?
Before You Volunteer in Canada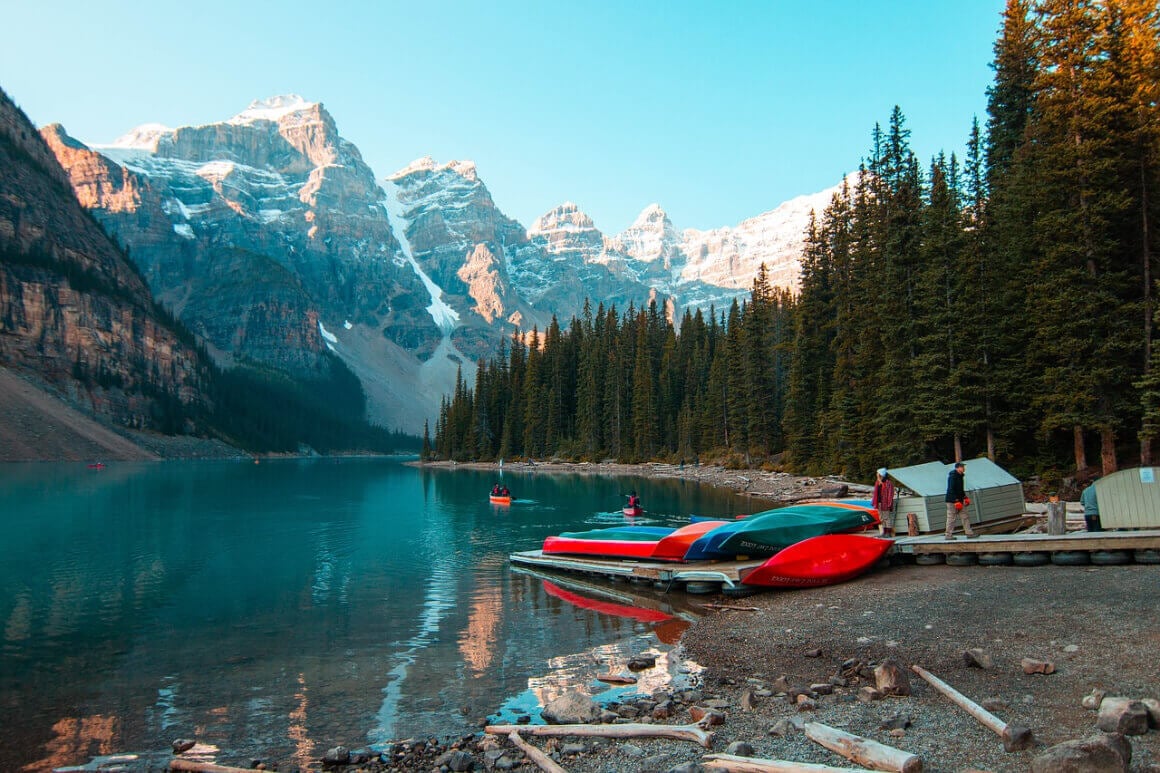 This is just a quick little detour from the fun stuff. These are some important tidbits you need to consider before volunteering in Canada.
Visas
There is no specific volunteering visa in Canada. There are tourist visas, which do not allow visa holders to engage in paid work, and work permits that allow people to get a job and earn some sweet cashola.
Lucky for us, a lot of volunteer work can be done on a tourist visa in Canada. The process to get a tourist visa in Canada is relatively straightforward and can be completed online for most nationalities. Make sure you allow plenty of time to get it sorted and you'll be laughing!
Something to keep in mind is that some roles (such as farm work) that extends beyond four weeks requires a work permit.
It's a bit of a tricky topic, as visas and bureaucracy always are, but have a flick through the Canada.ca resources and see what applies to you and your project.
If you're still unsure, check with your host/organization to see what kind of visas their volunteers usually have.
Vaccinations
Several vaccinations are recommended for people wanting to travel within Canada. The World Health Organisation recommends travelers be vaccinated against hepatitis A, hepatitis B, and rabies.
This information is all separate and additional from current pandemic-related topics.
As for that stuff, you folk know the drill.
We're gonna point you in the direction of your doctor or travel nurse to chat this one out. They will be able to give you the best advice on medical and health-related stuff. We will stick to our lane of giving bloody good travel recommendations and inspiration.
Canada At A Glance
Currency – Canadian Dollar | 1 CAD = 0.79 USD (November 2021)
Capital City – Ottawa
Official Language – English and French
Costs of Volunteering in Canada
The cost of your program is gonna vary.
What! Pay to volunteer? What do you mean?
This is actually super common for volunteer projects all over the world. Consider it a donation to a good cause! This money covers the preparation for your stay, as well as your accommodation and meals. Any extra will be used to fund the project, pay wages, contribute to research and any other costs the project has.
It's unlikely you'll have to pay for your program if you volunteer through Workaway or WorldPackers. The arrangement on these programs is like a work exchange – you give your time and energy to the program in exchange for accommodation and food. For the projects that ask for fewer hours of work, you may be asked to chip in some cash to cover food or be responsible for buying your own groceries etc.
To use these platforms, you'll need to sign up for a membership. The yearly cost will set you back $44 USD per traveler for Workaway and $49 USD for Worldpackers. With our cheeky discount, you can knock a few bucks off the cost too. You're welcome!
Of course, you'll also have to factor in costs like flights to Canada, spending money, visa expenses and travel insurance. Its an expensive country, so make sure you have enough money to explore it all!
Choosing a Volunteer Project in Canada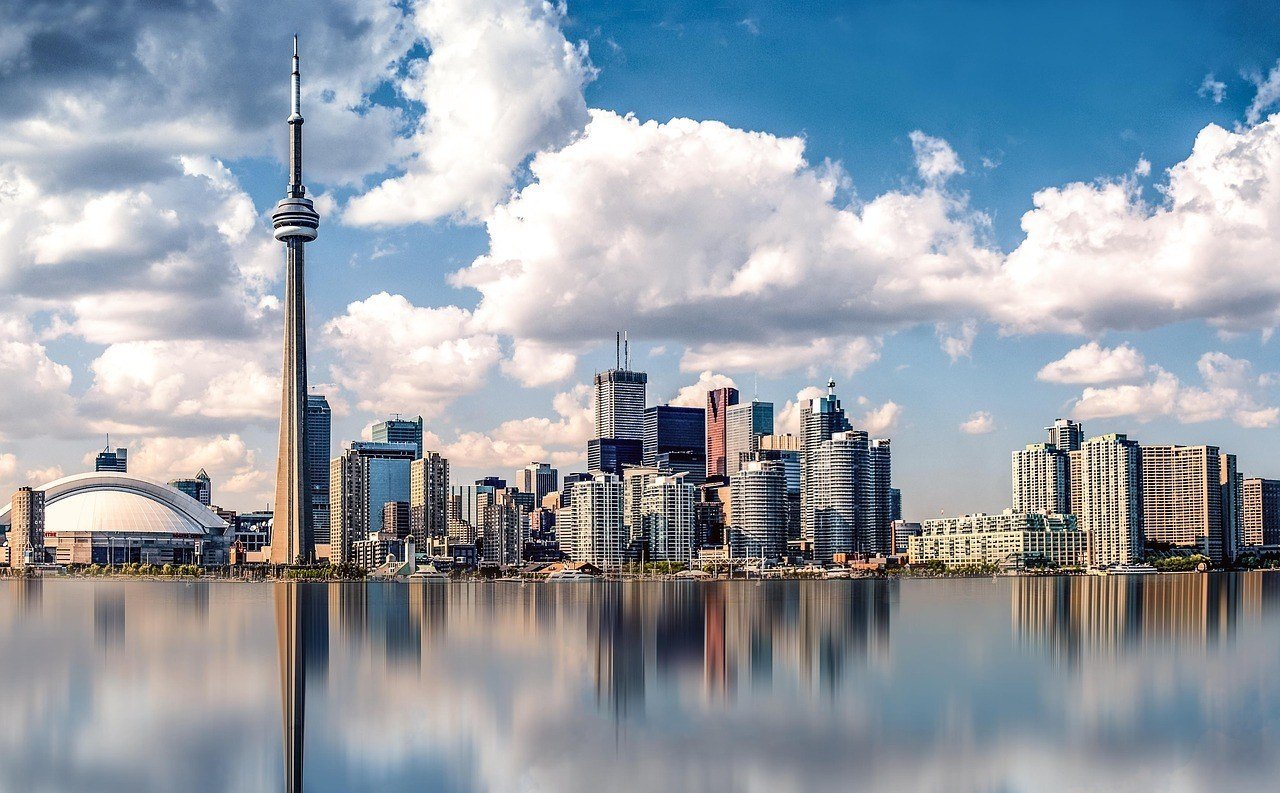 We've already mentioned there are a bunch of different types of volunteer projects in Canada. The best one to choose, is the one you feel most interested in. We all do our best work when we feel inspired, so let's play to our strengths, shall we?
If you've heard of an epic non-profit or community group in Canada, get in touch! While we are going to suggest the top volunteering projects listed on Workaway and Worldpackers, it's by no means an exhaustive list of projects out there. You can always organize your own project with the organization of your choosing, but we will go into that more later!
So, what are our options for volunteer projects in Canada?
Agriculture assistance – If you've got a green thumb and love working with the earth, there are plenty of permaculture, horticulture, and agriculture-based projects all over the country. These projects could be somewhere like a family farm or a sustainable permaculture community.
Environmental and conservation – The nature of Canada, and the animals that call these areas home are magnificent. We need to take care of them too! An environmental or conservation project may involve things like tree planting, land management, animal handling, scientific surveys, or research.
Construction and renovation – Are you a star at construction or super handy? There are projects looking for volunteers to take care of odd jobs around a farm or constructing a home in an eco-community.
Creative Support – Maybe you're a whiz with your words and all things social media, projects need that kind of help too! Skills like photography, programming, and marketing are super valuable.
Social Support – You could help out in a community organization, giving company to the elderly, working with refugees, or helping kids develop their sports skills. The way you can get behind social projects is endless!
Of these options, all will vary in length, from those requiring just a few hours of help to those taking on volunteers for months on end. It depends on a few things, including you and the amount of time you want to spend volunteering, the project requirements, and the length/specifics of your visa.
Save $$$ • Save the Planet • Save Your Stomach!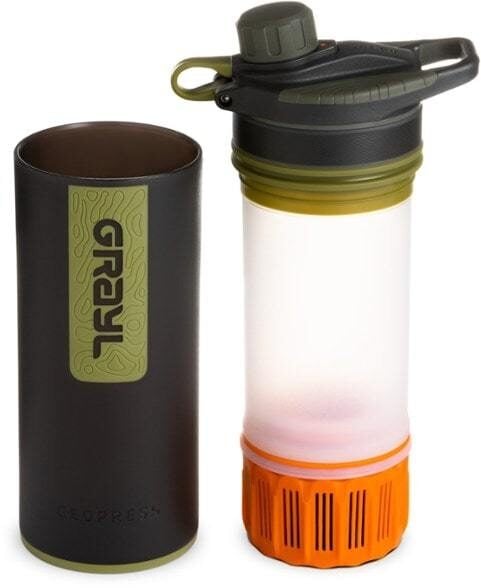 Drink water from ANYWHERE. The Grayl Geopress is the market's leading filtered water bottle protecting your tum from all the waterborne nasties. PLUS, you save money and the environment!
Single-use plastic bottles are a MASSIVE threat to marine life. Be a part of the solution and travel with a filter water bottle.
We've tested the Geopress rigorously from the icy heights of Pakistan to the tropical jungles of Cuba, and the results are in: it WORKS. Buy a Geopress: it's the last water bottle you'll ever buy.
Buy a Geopress!
Read the Review
Top Volunteer Projects in Canada
Now that's enough chit chat, here are our top picks for volunteer projects in Canada. Check them out!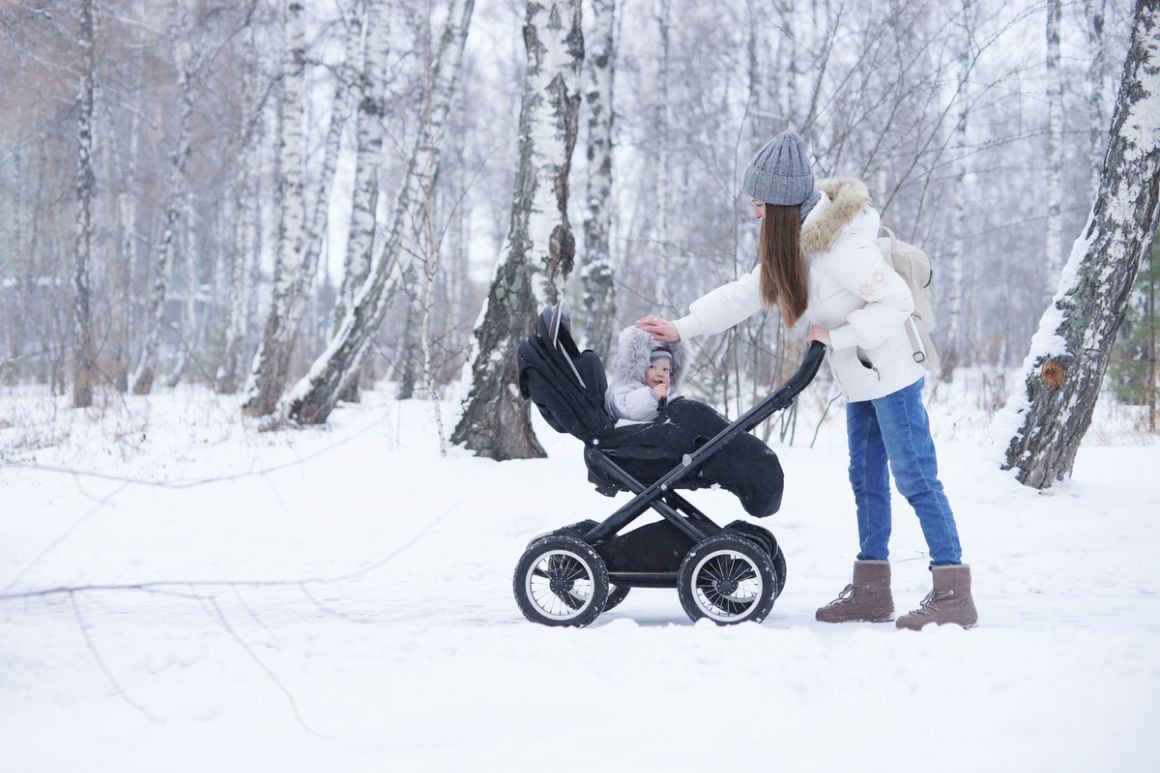 Opportunity: Support a local host family with childcare
Location: Vancouver, Calgary, Edmonton and more
If you are the nurturing type who has a knack for understanding children, being an Au Pair is the perfect way to travel and get to know a fantastic family while you're at it.
This and so much more awaits you at this Global Work and Travel Volunteering Program in Canada. You'll feel just like a local during the week while you get to explore and meet other travellers on the weekends.
The best thing though: you hardly have to plan anything. Global Work and Travel assists you in finding the perfect host family as well as a 24/7 support line. You'll get help with sorting visas, airport transfers and an online Au Pair course.
Did we mention that there is an overnight stay in Las Vegas included? This deal just keeps getting sweeter! The minimum time for Au Pairing on this project is 6 months helping 25-45 hours per week. Don't forget your camera!
Opportunity: Grooming, exercising, feeding huskies, and learning how to sled.
Location: Alberta
Ever wondered how to mush? This volunteer opportunity in Alberta will get you up close and personal to the sport and tradition of dog sledding.
Your role as a volunteer is to give a whole lotta TLC to 26 Alaskan Huskies! Hello, dream job! They are long distance athletes and need to be taken care of. You might even have the chance to learn the ropes of how to operate a dog sled in the Canadian wilderness.
The host values cultural exchange, and enjoys showing people the tradition of dog sledding and how to appreciate the harsh yet unique nature around Alberta.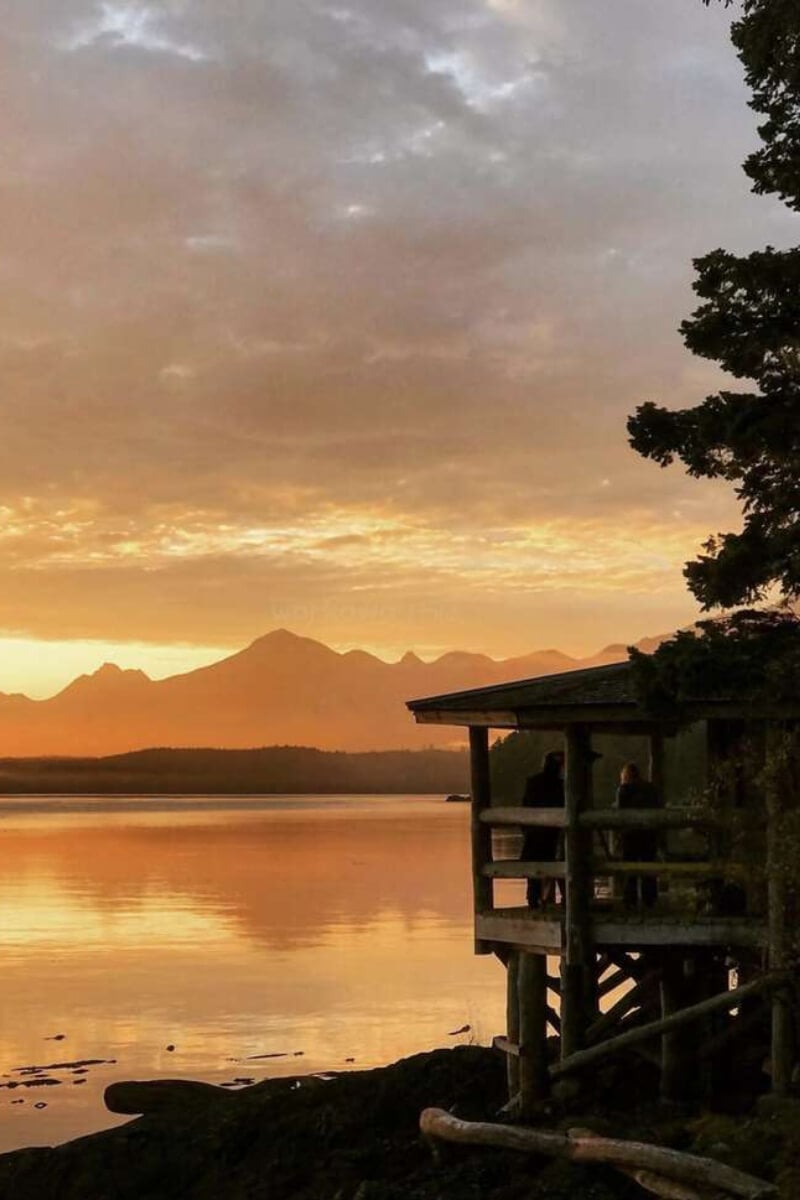 Opportunity: Handyperson, boat driver, team cook
Location: Vancouver Island
Want to be a part of a long-running whale research program? This volunteer opportunity is with a remote land-based whale research station in the North end of Vancouver Island.
They focus their studies on the Orca and Humpback whale populations, using a noninvasive method to take pictures and audio recordings to create a picture of their everyday lives.
This project has a philosophy to bring people closer to nature without causing harm. Ain't that beautiful?
You can help their awesome work as a cook, driving the boat, and helping with odd handy tasks like chopping wood, construction, etc. All the while, you'll be living in a beautiful natural space on Vancouver Island.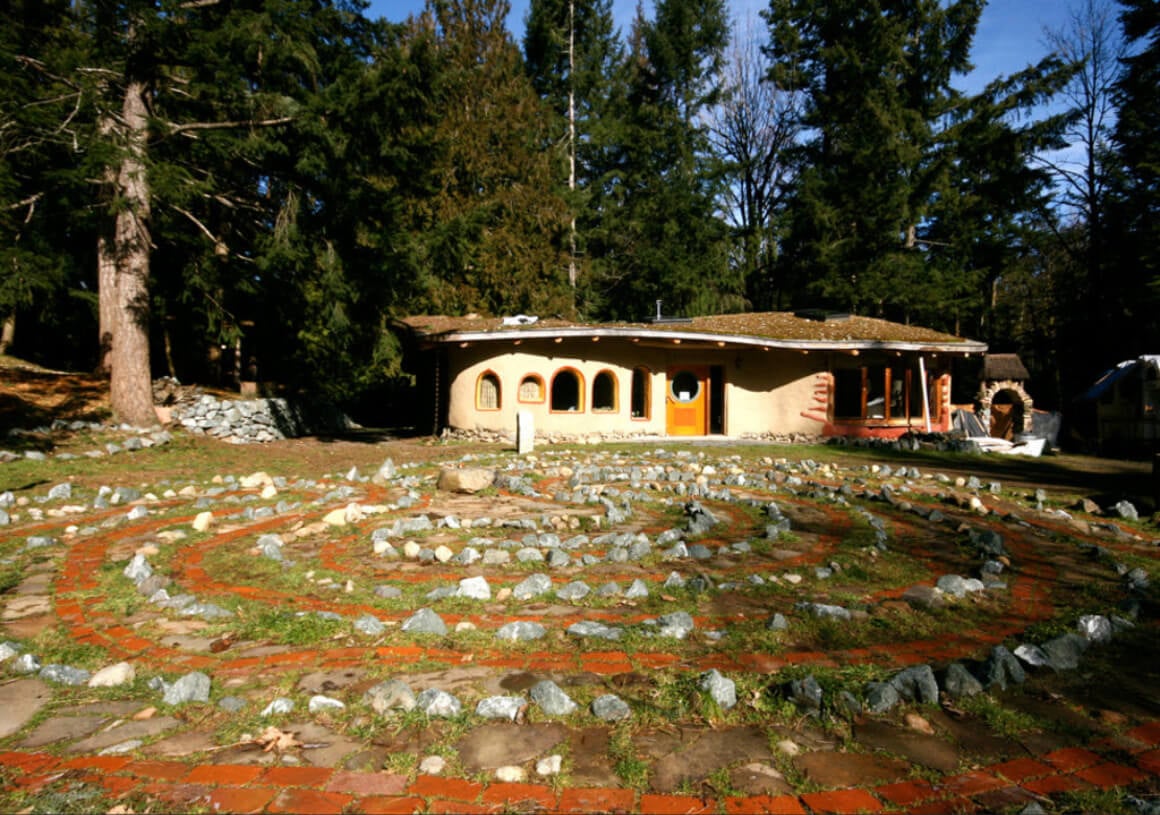 Opportunity: Work with plants, gardens, DIY tasks
Location: Shawnigan Lake, British Colombia
This volunteer ecovillage in Shawnigan Lake will show you the ropes of permaculture and sustainable living. Your job will involve growing and cultivating plants, providing love to the community animals, and helping with DIY tasks.
They've got nine acres of land dedicated to food production as well as greenhouses, propagation gardens, a food forest, and areas with animals.
You don't need to have previous experience in permaculture to take part in this project, there will be plenty of opportunities to learn the ways and experience community living. As well as that, you can take part in the yoga classes and holistic therapy offerings free of charge! Sounds pretty wholesome, right?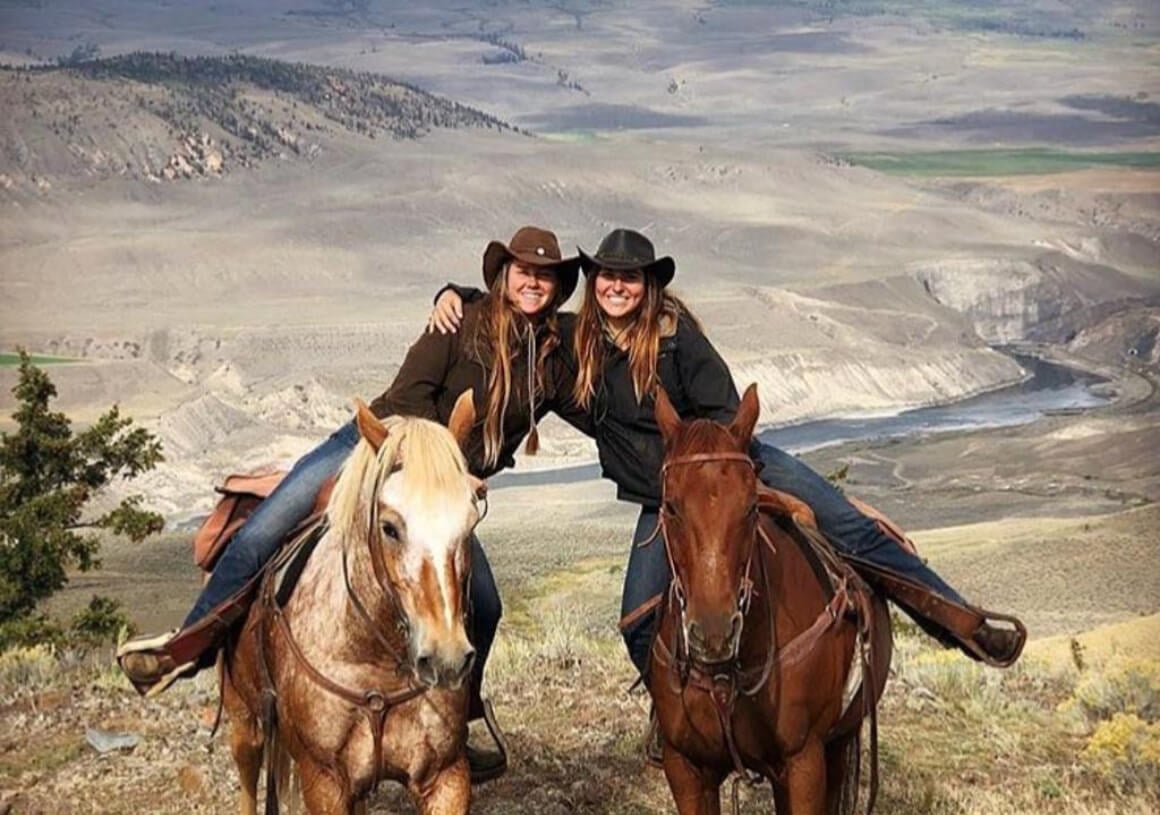 Opportunity: Cleaning, housekeeping
Location: Ashcroft, British Columbia.
Calling all horse people! Haven't you all dreamed of horseback riding through the mountains of British Columbia?
This opportunity is in a guest house in the mountains, where guests can go to relax, unwind, and spend time on the trails. You'll be working alongside hotel staff, helping with cleaning, kitchen assistance, housekeeping, and reception work. There might even be some handy work outdoors if that's up your alley.
As a part of the exchange, you'll be able to go riding in the picturesque mountains twice a week. If you've never been on a horse before, no worries, mate. You'll be taught how to ride, and before long you'll be cantering away with the wind in your hair. As well as this obvious perk, you'll be immersed in a classic Canadian lifestyle.
Not sure how to start your volunteering journey?
One of the easiest ways to find the right Volunteering Program for you is through Global Work and Travel. Get the best offers, amazing guidance throughout the whole trip and enjoy an unforgettable trip. With our promo code, you can even get $100 off your next adventure!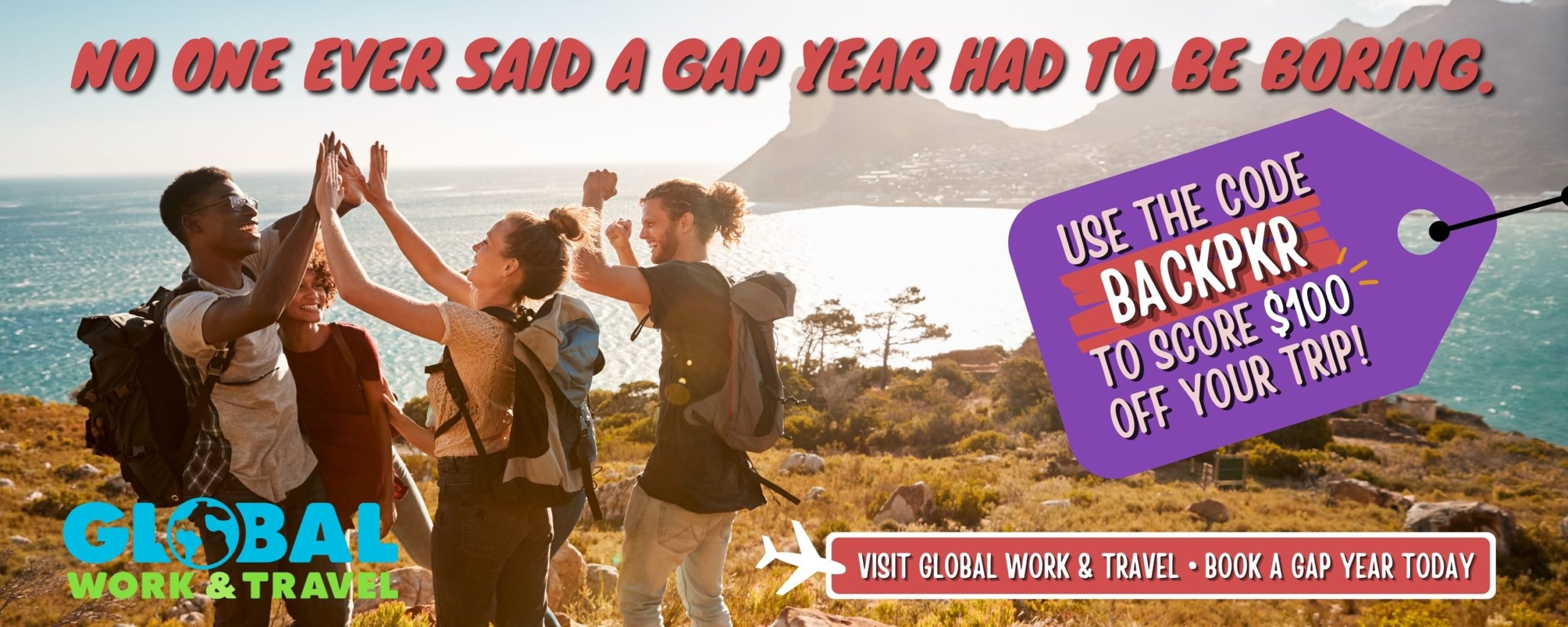 Is This the Best Backpack EVER???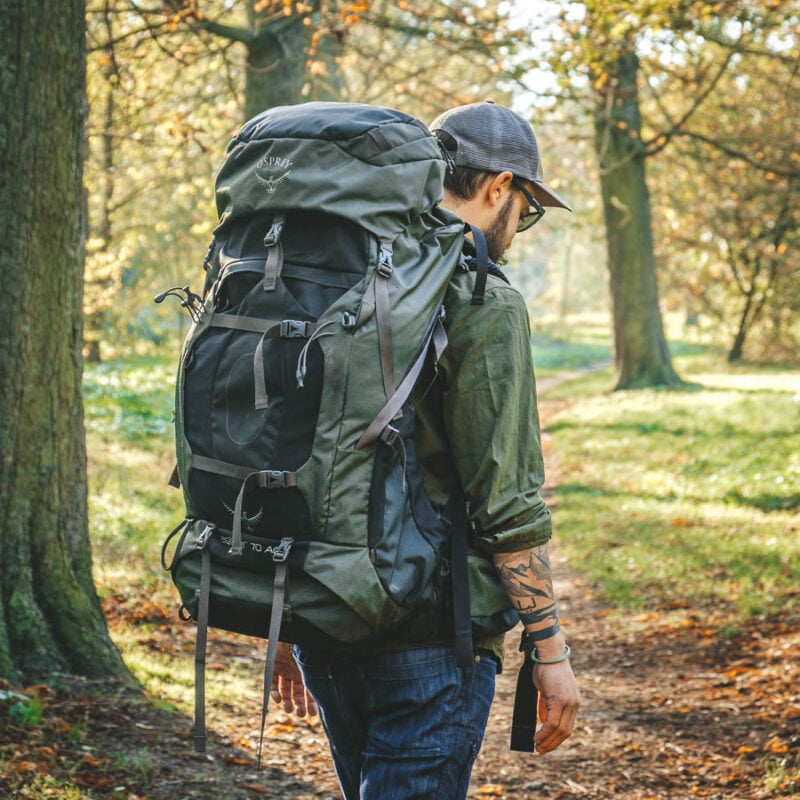 DIY Volunteering in Canada
If none of those projects called you, there's plenty more where that came from! Not only are there more awesome organised volunteer projects available in Canada, there are also a bunch of independent organizations doing important work.
For help tracking down these organizations, you can lean on our trusty friend, Google. Chuck in a search for a cause you want to get behind like "conversation volunteering Toronto" and see what kind of fab results come up. Social media are also amazing resources for doing some digging and finding out where you could volunteer.
Speaking of fab organizations and volunteer opportunities in Canada, here are our picks!
Reconciliation Canada is an Indigenous-led organization based on the lands of the Squamish Nation (British Columbia). They work to engage all Canadians in dialogue to revitalize relations with Indigenous people and their rich history and culture.
They host workshops, multicultural events, and many other community outreach programs. If you're interested in being a part of their reconciliation efforts, there are a lot of ways you can support the initiative! Get in touch and see how they can use your skills. Whether you love working with people or are a superstar at engagement, fundraising, or communications, it all helps build strength, resilience, and cohesion in a culturally rich and diverse Canada!
Many people spend their lives dreaming of getting up close and personal with whales. These giants of the sea are amazing, and their migration pattern sees them pass the coast of Canada every year.
If you're passionate about wildlife and nature, this volunteer project is a goodie. Springtide Whale Watching and Eco tours are on the hunt for volunteers on their boats. Your job will be to help with guests, clean the boats and help with logistics. While you're at it, you'll be able to learn from their team which includes marine biologists and naturalists. And the best bit? See whales in their natural habitat!
You could volunteer for a week, a month, or even a full summer. Either way, you're bound to learn a lot.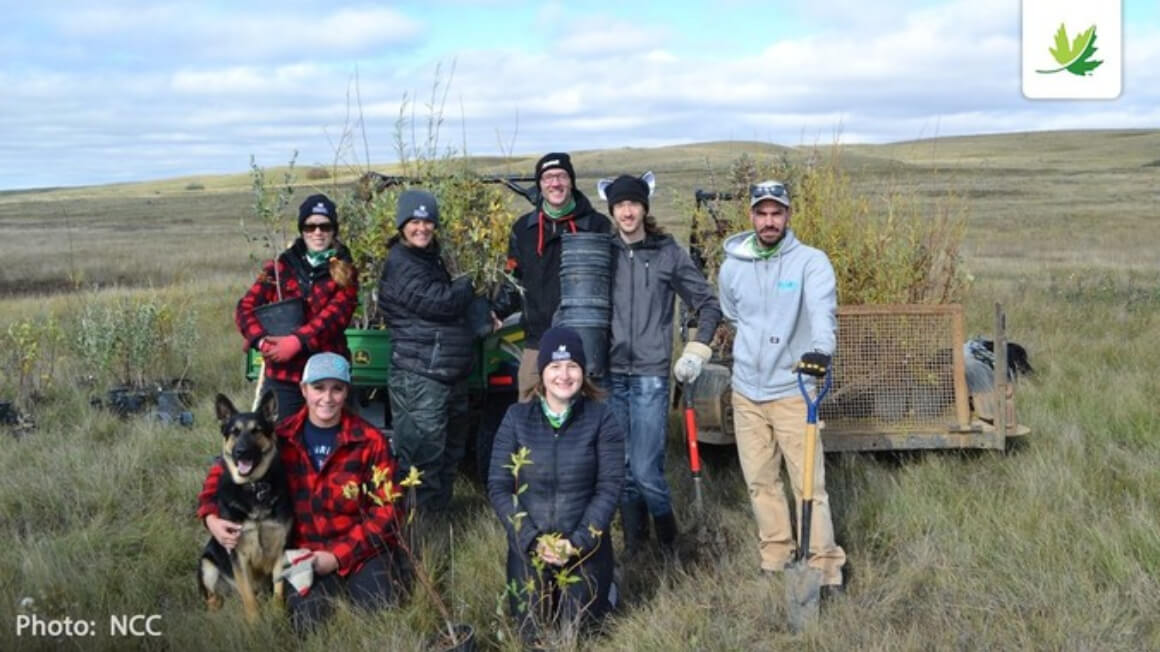 The Nature Conservancy Canada is a private non-profit group leading the way in land conservation and animal protection. We all know about Canada's natural beauty and biodiversity, and these folk are doing a ripper job at protecting those special spaces.
There are many ways to lend a hand, including individual volunteer days which include beach cleanups or invasive species removal. This kind of initiative is great for people who want to volunteer in Canada, but don't have weeks to dedicate to the cause.
The Period Purse is a Toronto-based organization that works to achieve menstrual equality and reduce the stigma associated with periods. Menstrual products are something we often take for granted or don't even consider if we don't bleed, but everyone has the right to approach this with dignity and empowerment, that's why this work is so so important!
The Period Purse support people who menstruate by providing free access to the period products they need through community outreach programs, advocacy, education, and product drives. While they are Toronto-based, they roll out their program all over Canada, and also have virtual volunteering opportunities available.
DON'T DIE OUT THERE! …Please 🙂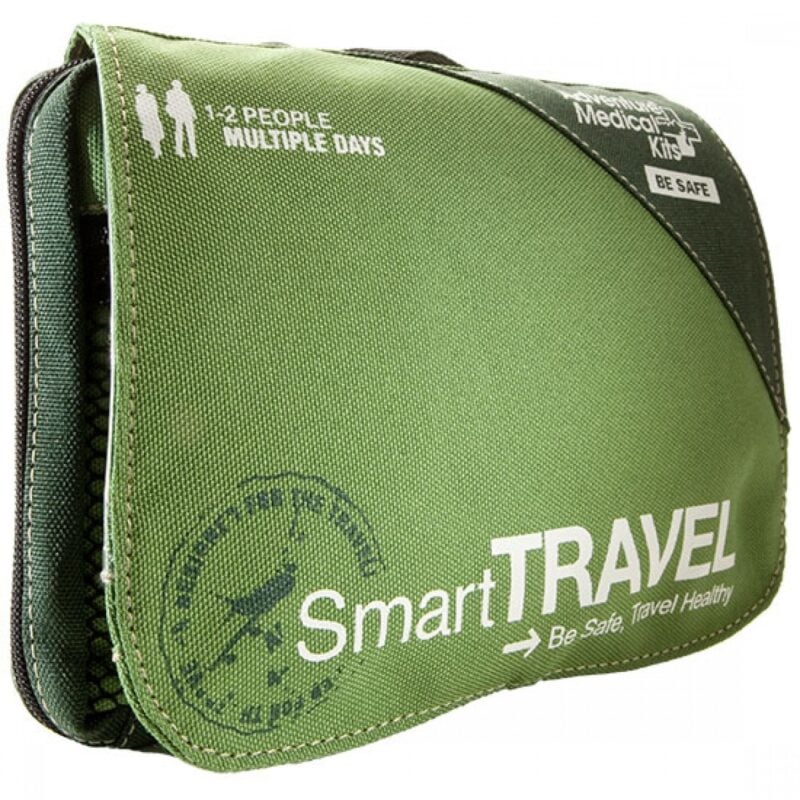 Things go wrong on the road ALL THE TIME. Be prepared for what life throws at you.
Buy an AMK Travel Medical Kit before you head out on your next adventure – don't be daft!
Buy on REI
What to Expect When Volunteering in Canada
We can't tell you exactly what to expect when volunteering in Canada, as each project and organization will do things differently.
The best way to know what you're in for is to ask your host! It's better to be safe than sorry, and asking in advance helps you avoid any awkward miscommunications.
Accommodation
When you organize a work exchange through Workaway and Worldpackers, accommodation is usually a part of the deal. The details will vary depending on what you sign up for. Lots of places will have a separate room just for volunteers, some may offer private rooms, a place to pitch a tent, or park a campervan. The information should all be on the project listing.
If you opt for a DIY volunteer project, chances are you'll be organizing your accommodation. You can find a place to rest your pretty little head on Airbnb, HostelWorld, Booking.com, or even on community Facebook pages.
Days Off and Work Hours
The specifics of this is gonna – yep, you guessed it – vary from place to place.
When you volunteer through an organized program you usually get one to two days off per week. DIY projects will be different again, but likely depend on how much time you're able to give.
Work hours will start at three hours, and go up to a full workday of eight or nine hours.
This one is extra important to confirm before you arrive at your project. You'll want to make sure you're comfortable with the number of hours of work per day and your host/organization will want someone ready to get cracking and do some great work.
Getting Around
Getting around is probably a detail you'll wanna pay attention to when considering volunteering in Canada. I mean, it's the second-largest country on the whole damn planet, it's not exactly small.
Luckily, there are a few options for you. If you choose to volunteer in a big city, you'll be able to use public transports or bikes without a problem. In the country, it's a whole other story. Some buses connect these areas, but it might be worth having a car to make getting around a bit easier.
Do's and Don't
Do:
Do say yes to new opportunities! This may be the chance to make new friends, learn a new skill or explore a new area. Don't hold yourself back.
Do embrace local culture.
Do ask lots of questions about the project before you get there! Consider things like hours, accommodation days off, etc.
Do check reviews from previous volunteers to see what they thought.
Do tell your hosts what you are good at and what you like. That way you can harness your talents and do your best work!
Don't:
Don't mistake Canadians for Americans. Yeah, they don't like that.
Don't be lazy. No one wants to be seen as that lazy volunteer. No one wants lazy people on their team that doesn't pull their weight either. Don't be that person, yeah?
Don't stick around in a situation that doesn't feel good. Yes, you're there to do good, but you're not there to have a terrible time either.
Don't forget to have a bloody good time. You're there to enjoy too!
Final Thoughts
As you can see, Canada is an amazingly diverse country that offers a lot to travelers and those keen to do some volunteering. Maybe it wouldn't be the first destination to pop into your head for volunteering, but we hope we've shown you it's a damn good option!
Hopefully, this info will send you in the right direction and get you organizing your trip to volunteer in Canada.
Now go get packing, maybe we will meet you there.
But don't forget to sort your travel insurance before you leave!
Month to month payments, no lock-in contracts, and no itineraries required: that's the exact kind of insurance digital nomads and long-term traveller types need. Cover yo' pretty little self while you live the DREAM!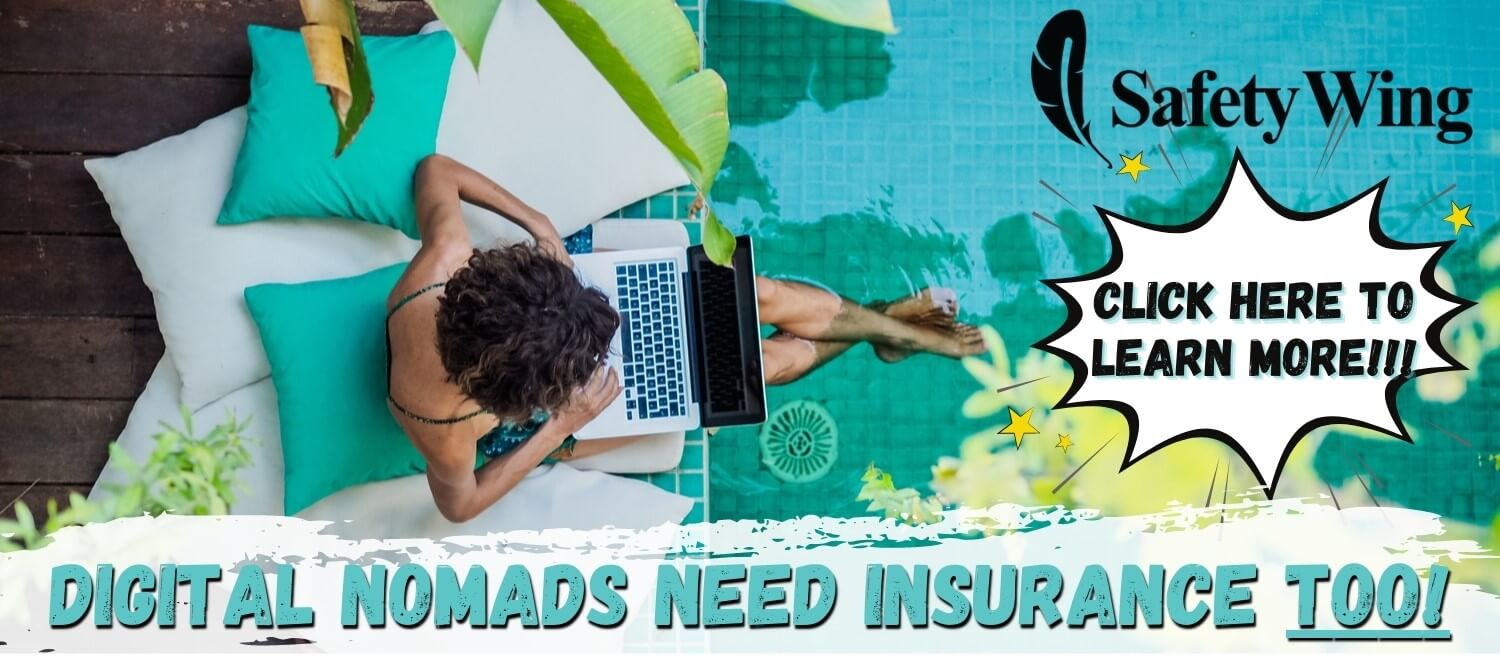 SafetyWing is cheap, easy, and admin-free: just sign up lickety-split so you can get back to work! Click the button below to learn more about SafetyWing's setup or read our insider review for the full tasty scoop.
---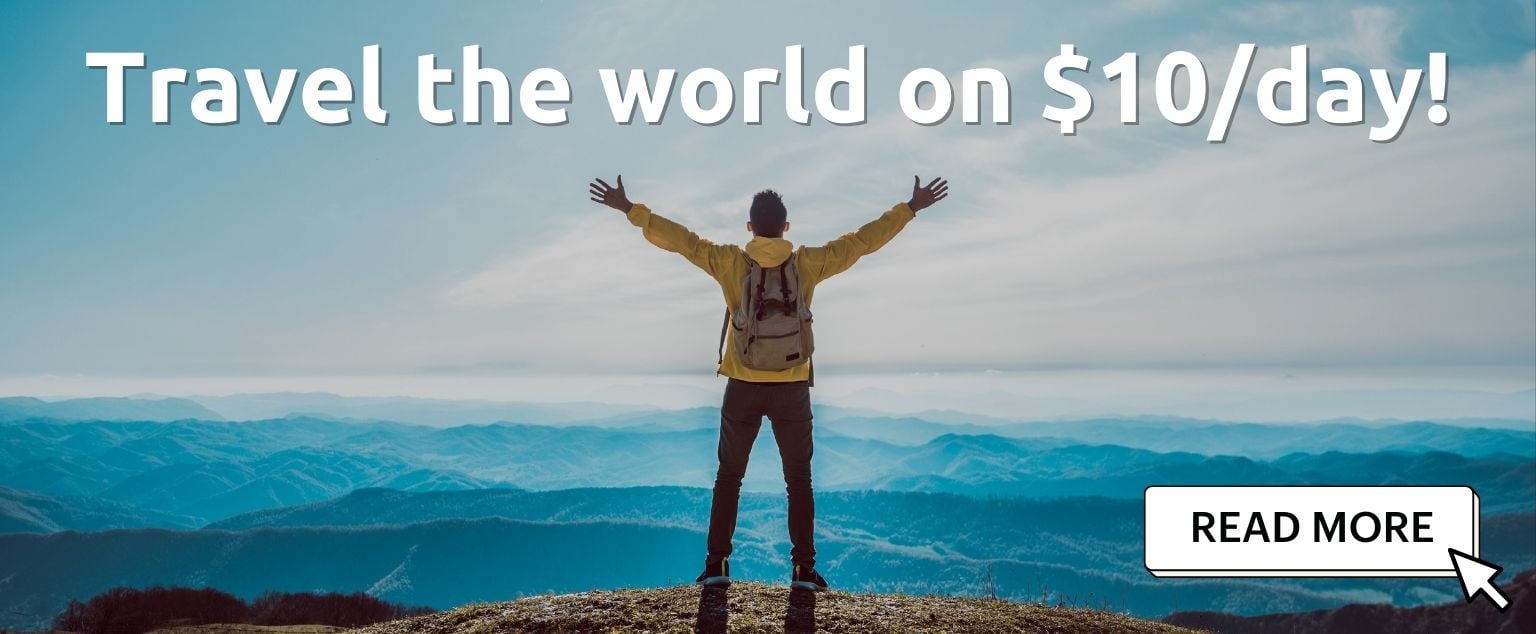 And for transparency's sake, please know that some of the links in our content are affiliate links. That means that if you book your accommodation, buy your gear, or sort your insurance through our link, we earn a small commission (at no extra cost to you). That said, we only link to the gear we trust and never recommend services we don't believe are up to scratch. Again, thank you!